March 2017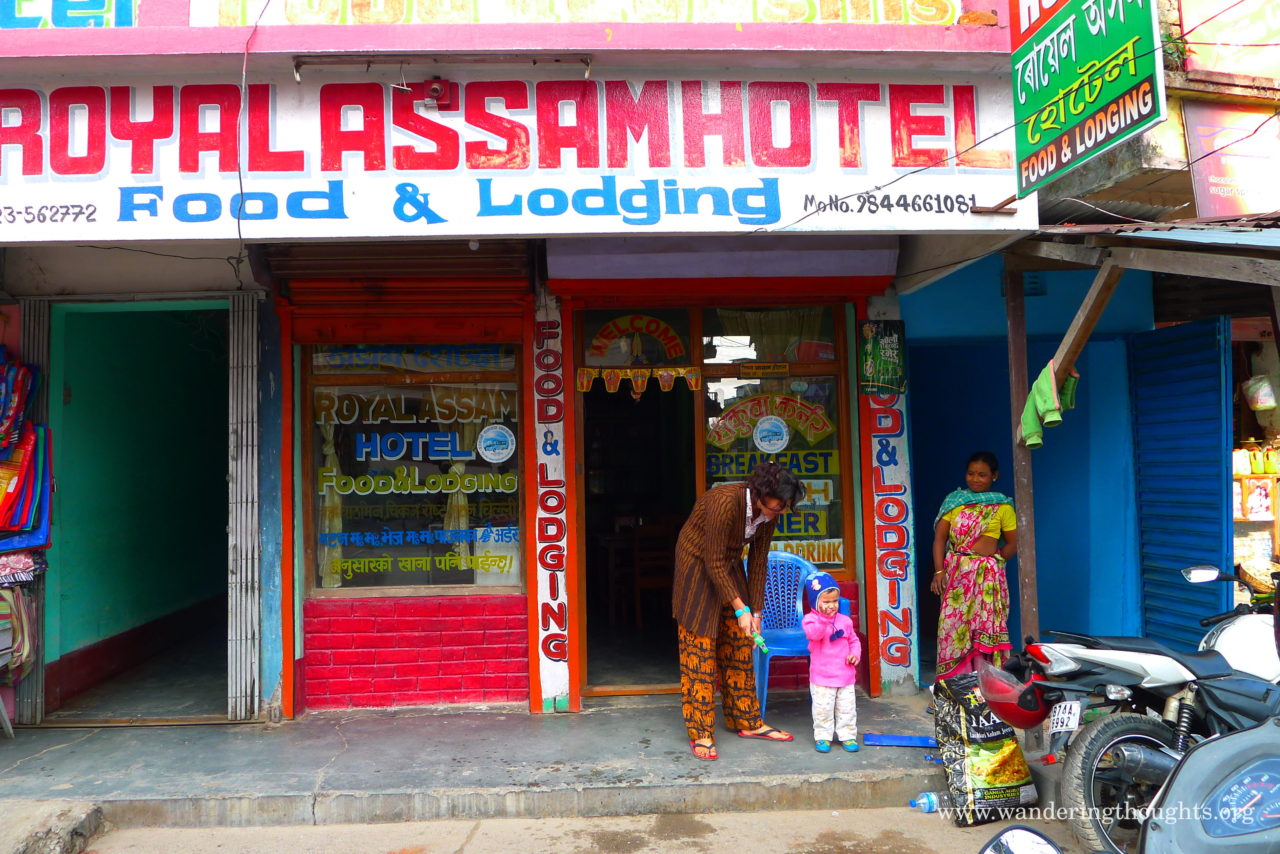 Cycling from Siliguri into Nepal's bordertown Kakarvitta wasn't a big ordeal and the crossing went smoothly. Except that I somehow managed to get sick just on the day of our departure. On the next morning I felt even worse and so we decided to stay another day.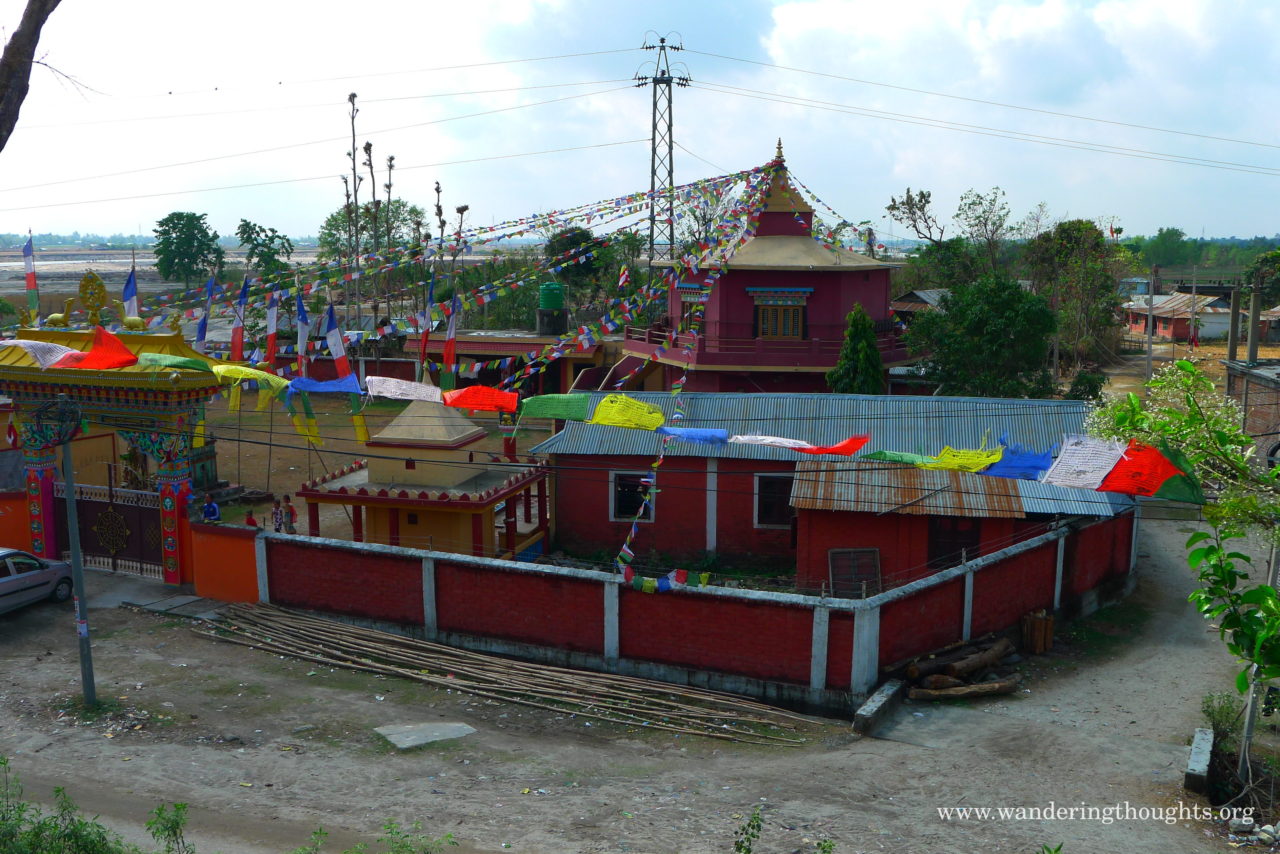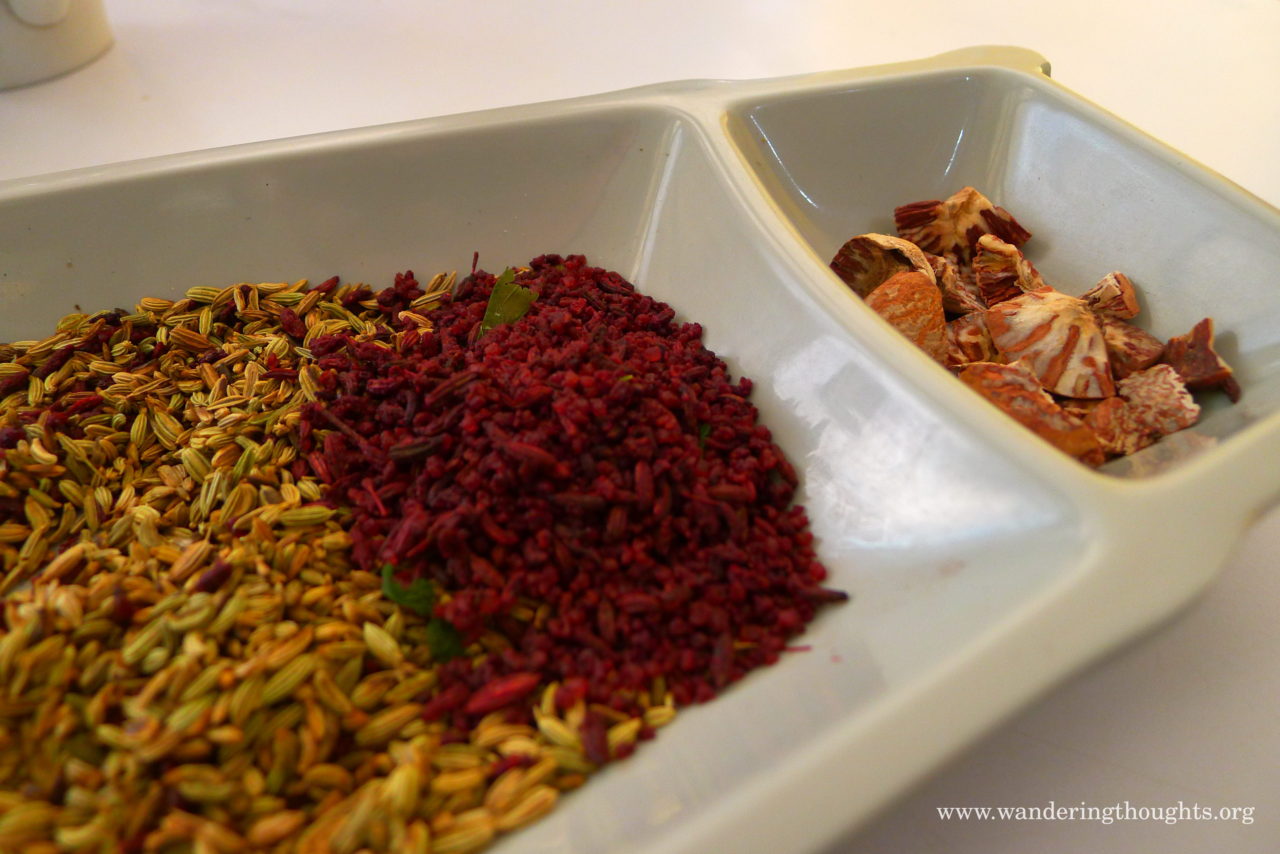 When we cycled on I still felt pretty crappy but at least it was flat so not too bad overall. In preparation for Holi we saw lots of color powder sold on the streets.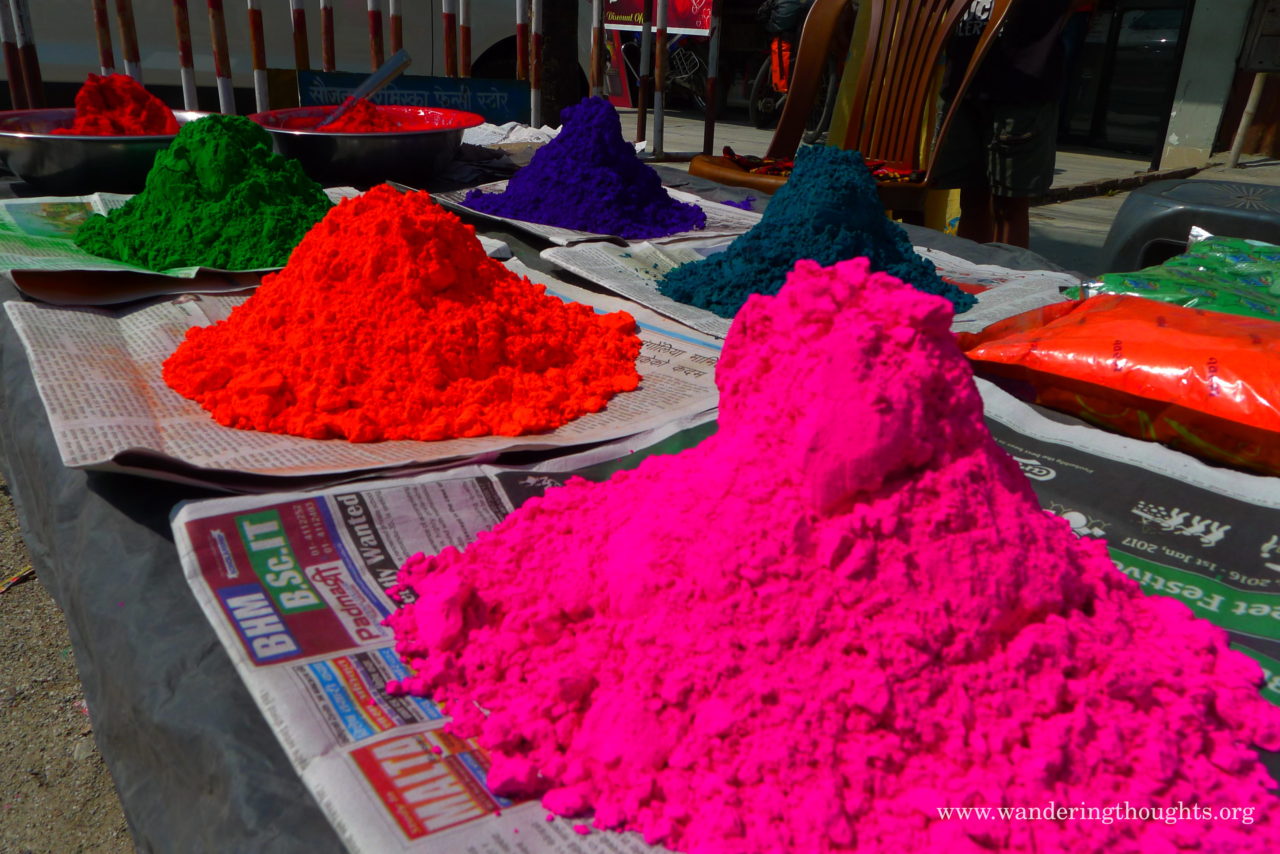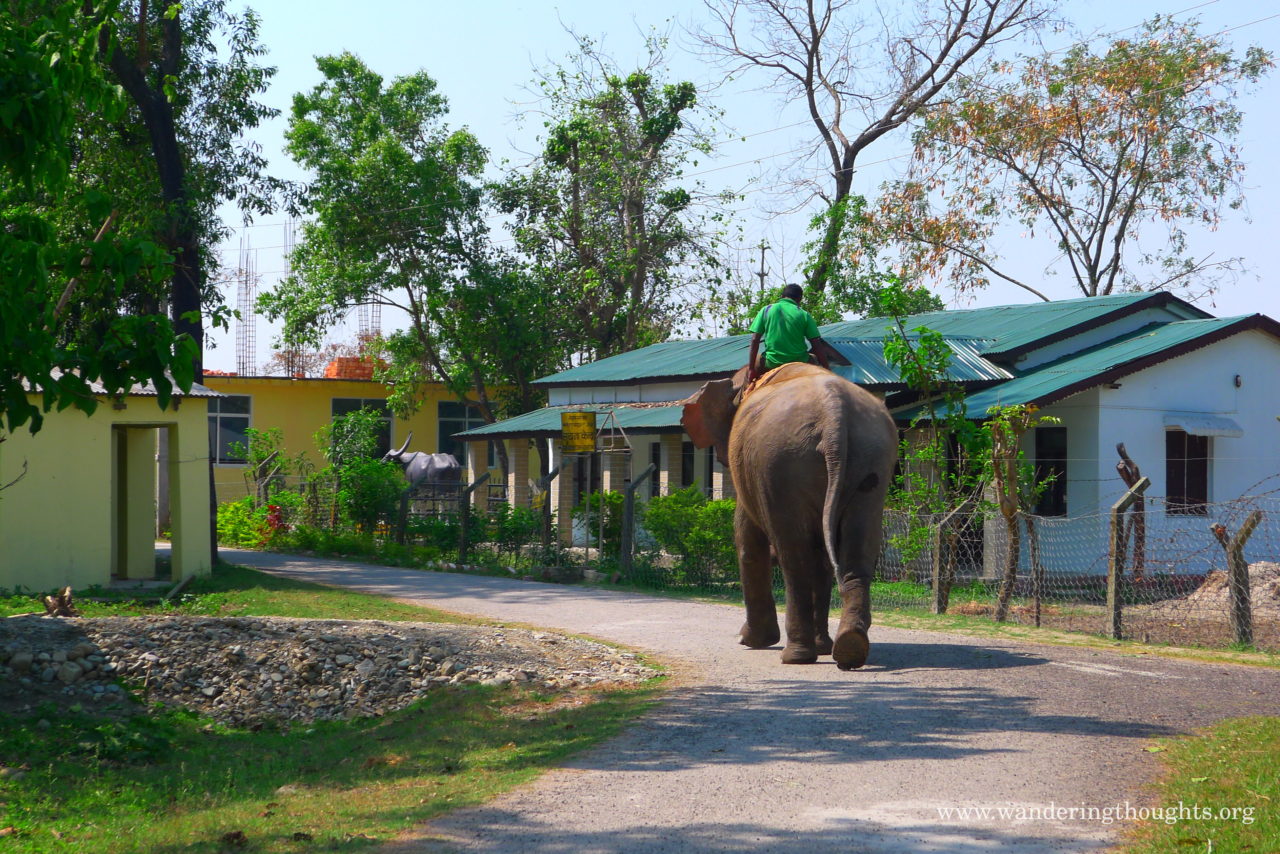 The next day was an exciting one. As we cycled through the Plains we would get stopped all the time for people to paint our faces.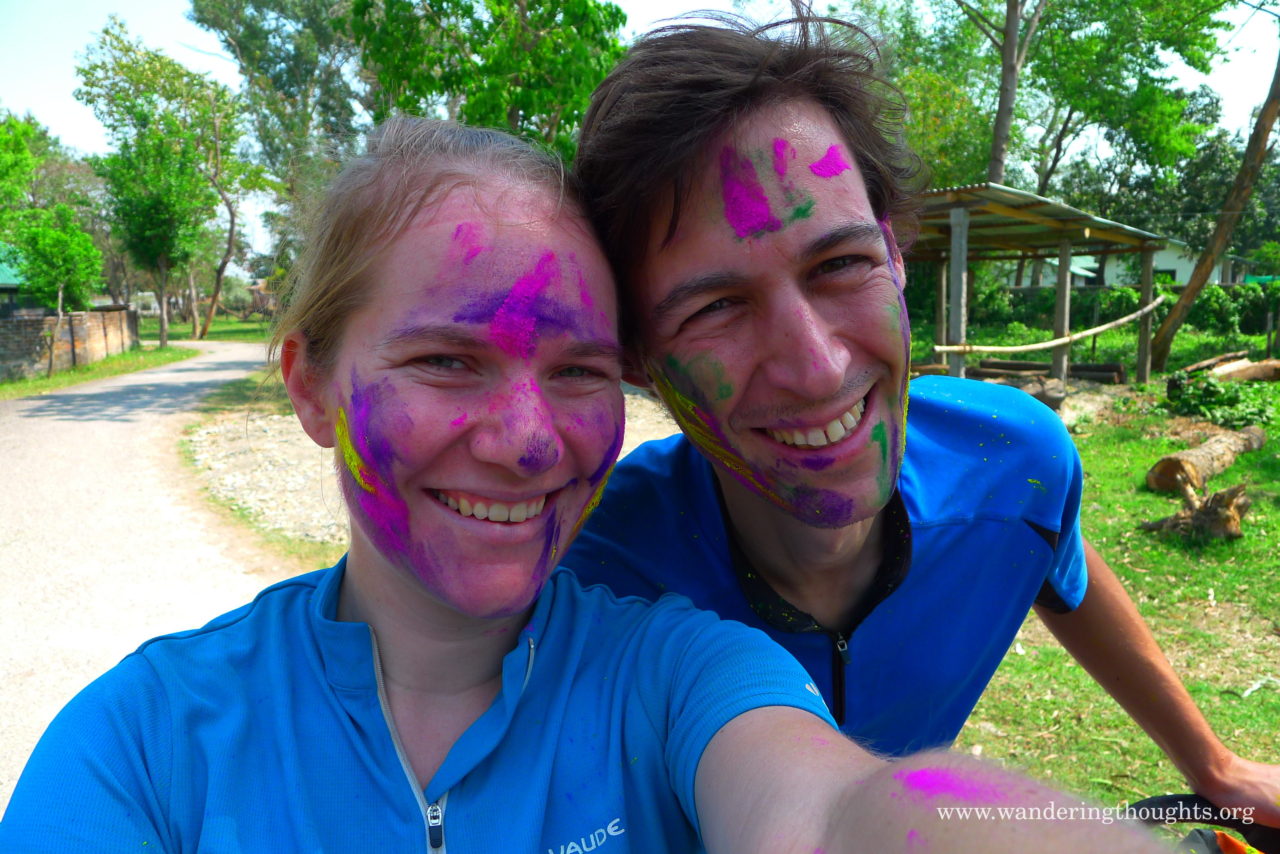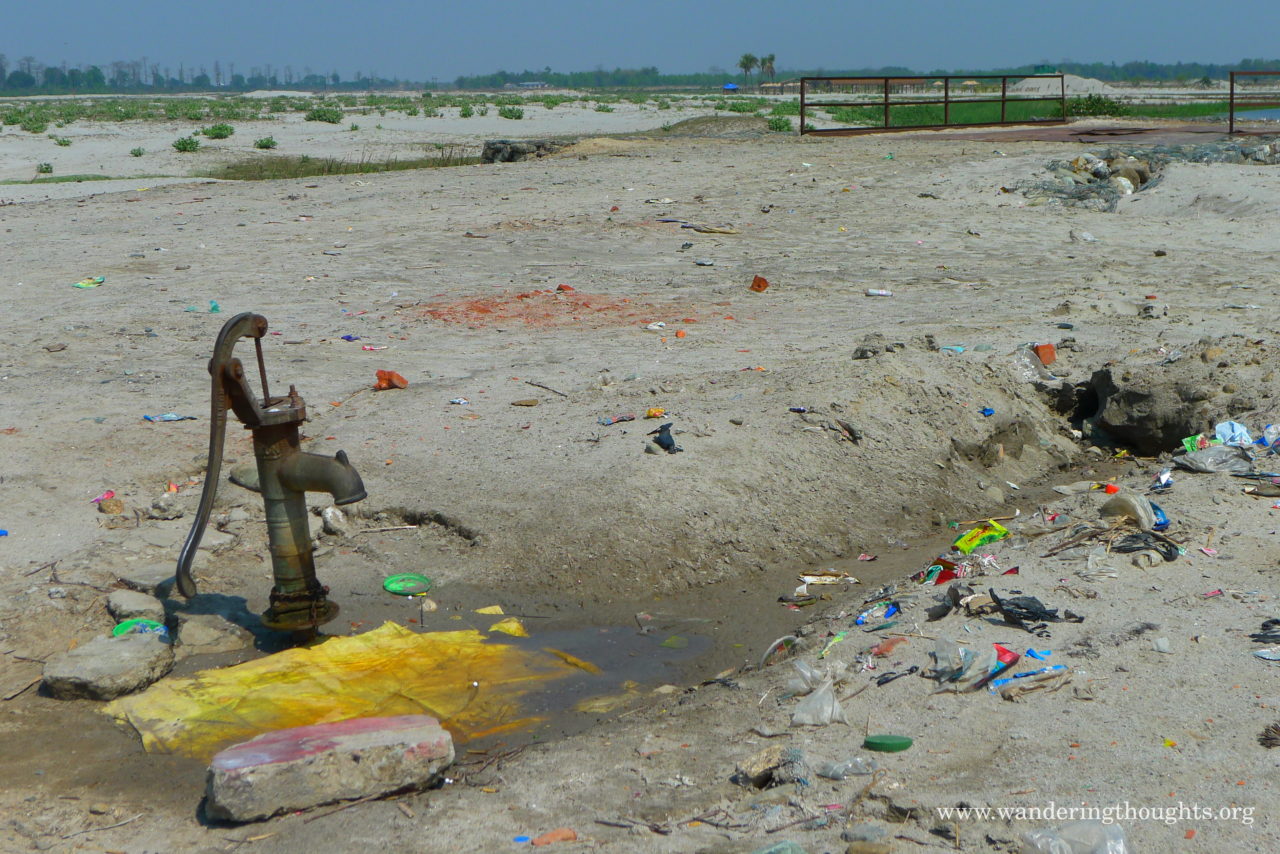 Later we also got to see an amazing natural spectacle: About 50 huge vultures fought over a water buffalo carcass and really went to town. I had never seen them in action before and it was quite a sight.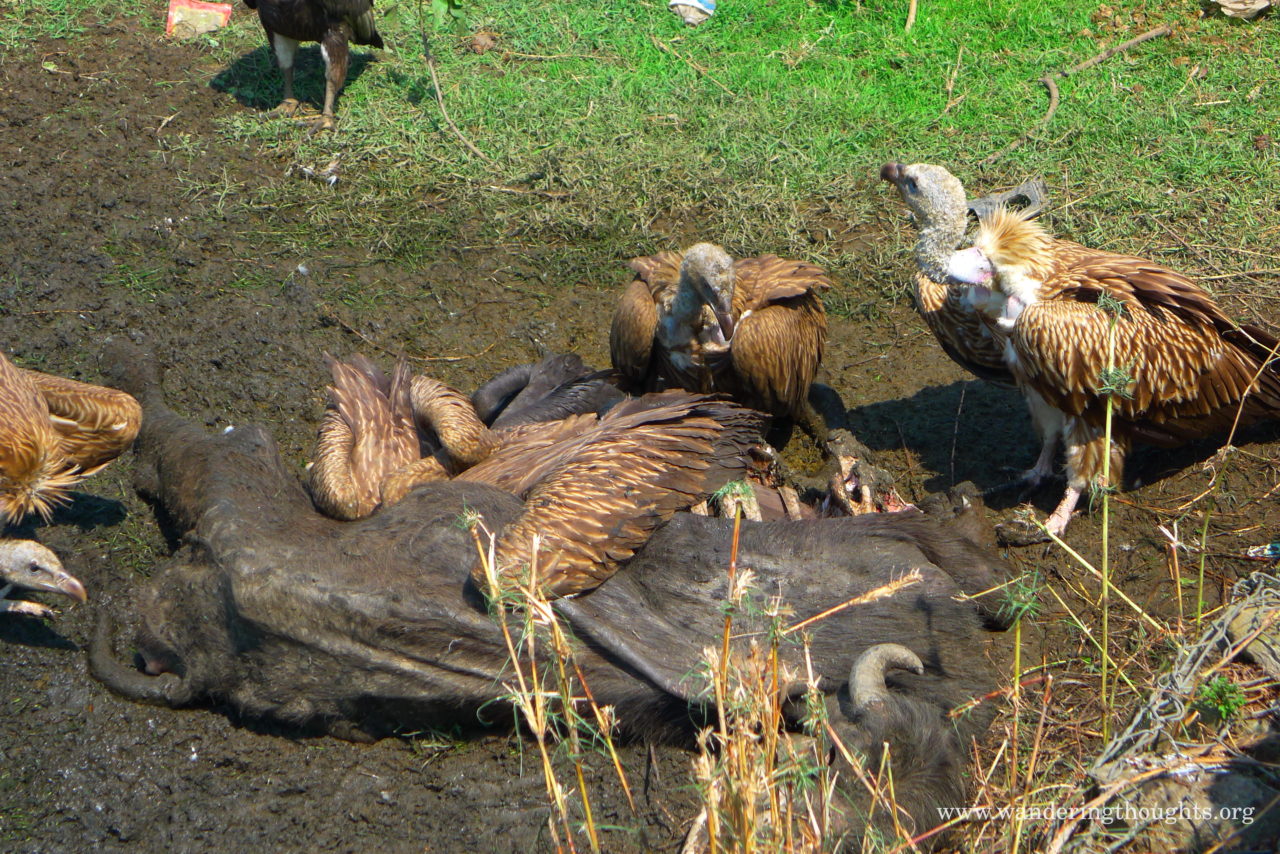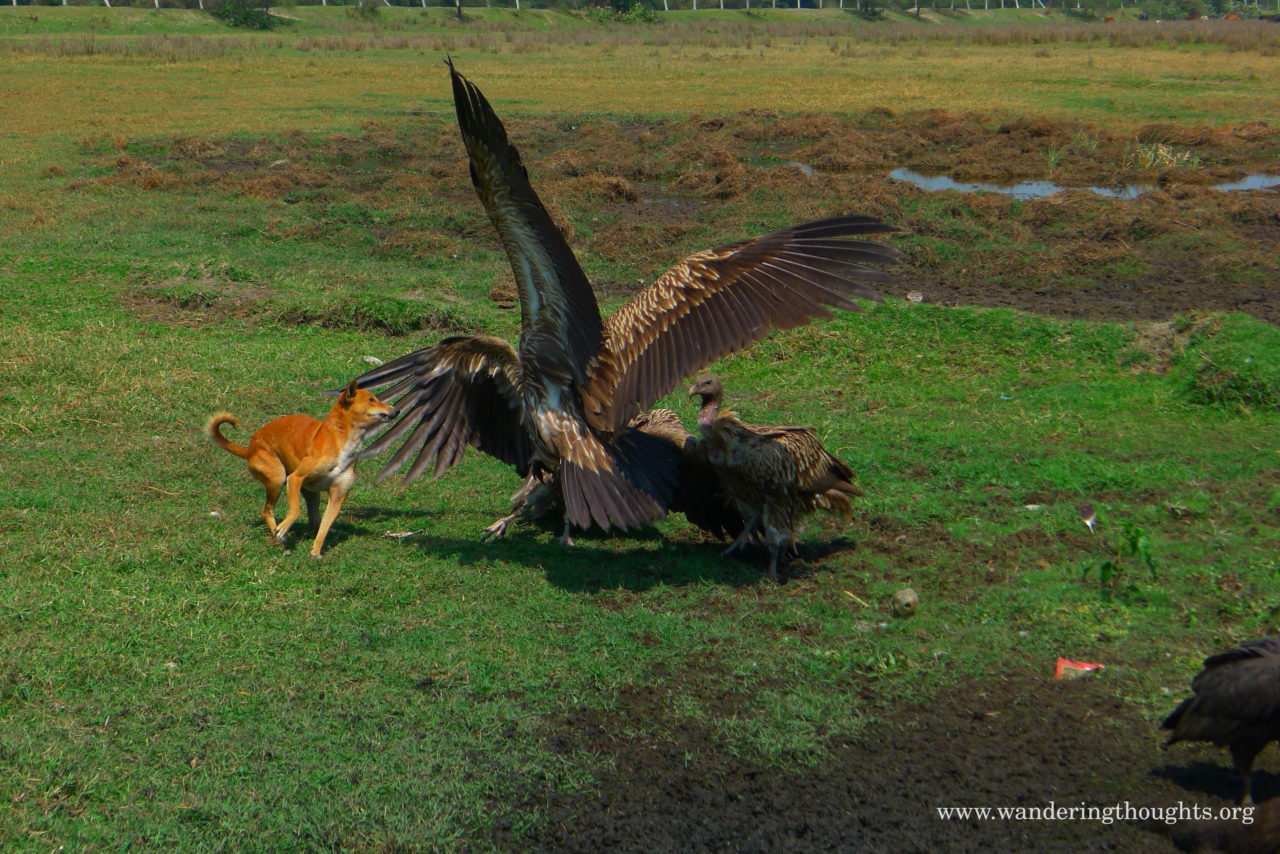 Over the course of the day more and more people smeared colors in our faces and it landed pretty much everywhere else, too.
When we stopped at a tiny place for tea and a few guys joined us, I asked one of them about the meaning of the colors. Then followed a lengthy explanation of the rise and fall of different gods and in the end (after about 30 minutes) he still had not mentioned the colors. When I asked about that he said: "Oh well, that was just because they were happy and wanted to celebrate." So there you have it, as simple as it gets :).
The atmosphere changed a bit during the day unfortunately. While it was loads of fun at first, many of the young guys started drinking heavily.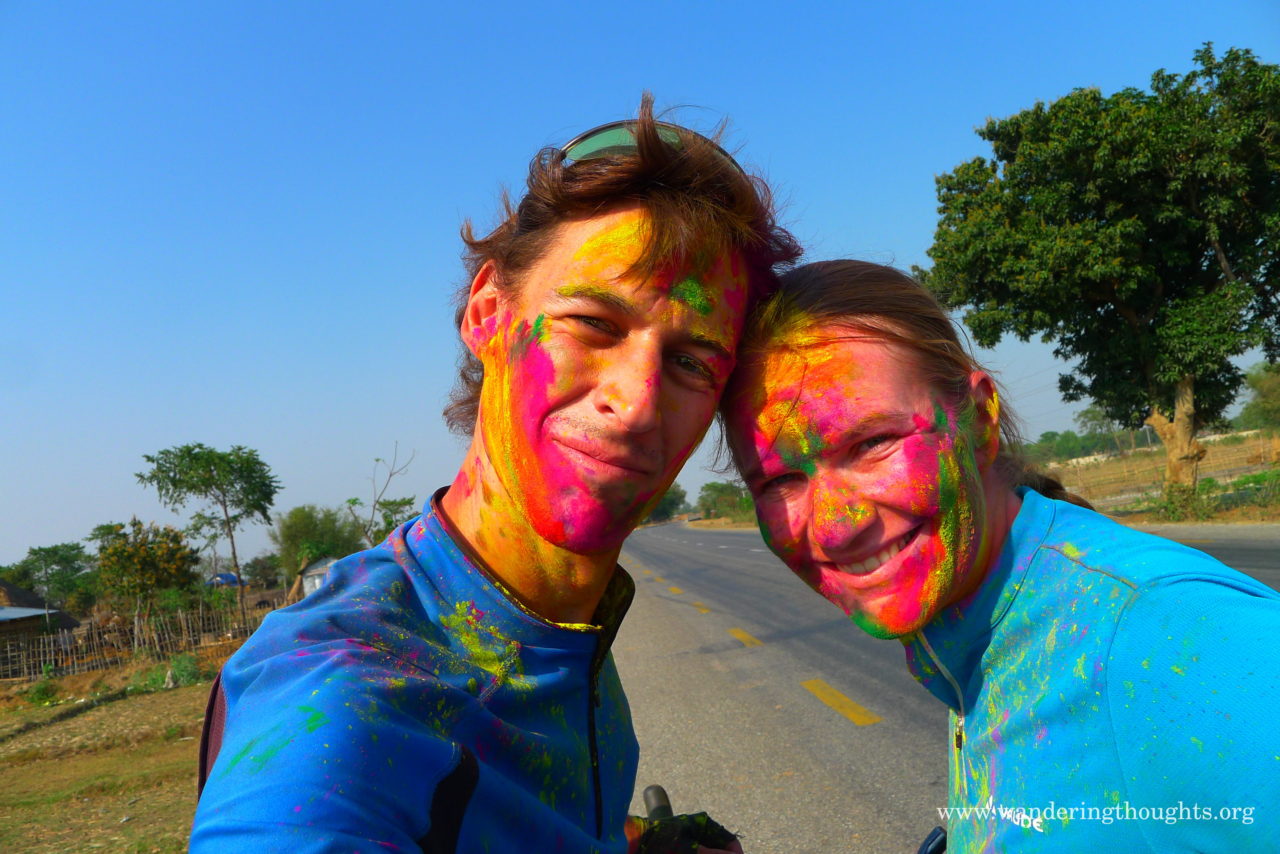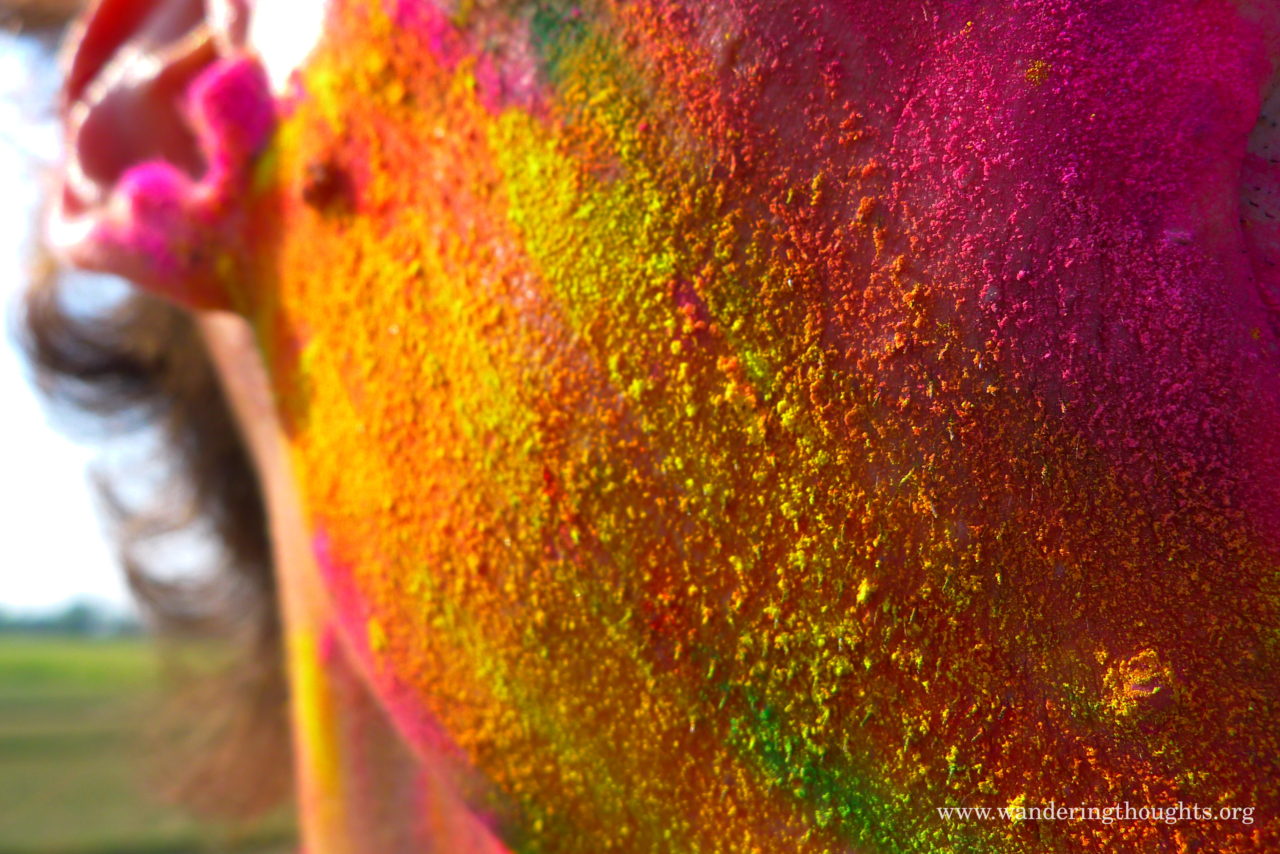 By mid afternoon we only stopped occasionally and had a few situations where people came to close. Usually there were some of their more sober friends around to keep them at bay but I'm still not a fan of drunk out of control groups. We were pretty happy about our quiet spot to set up the tent and relaxed into the evening.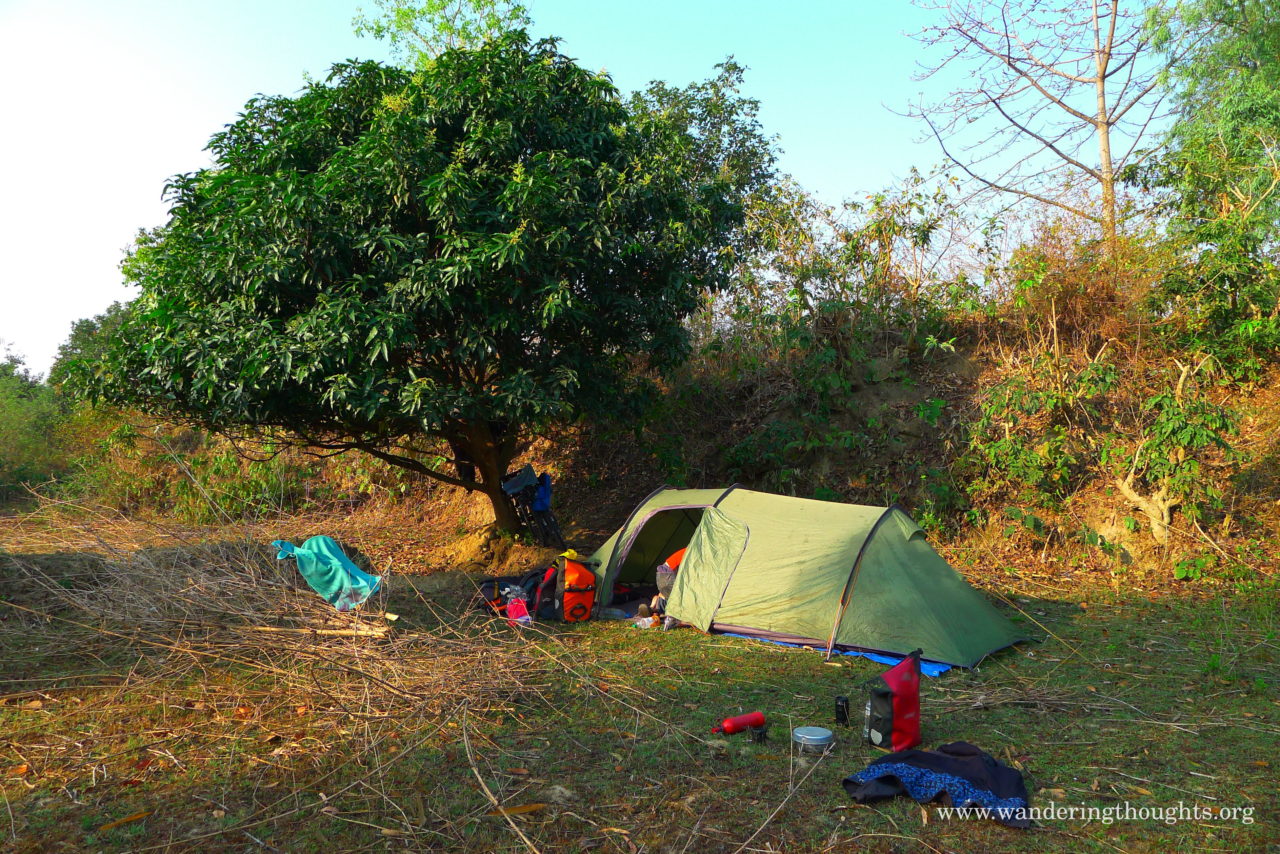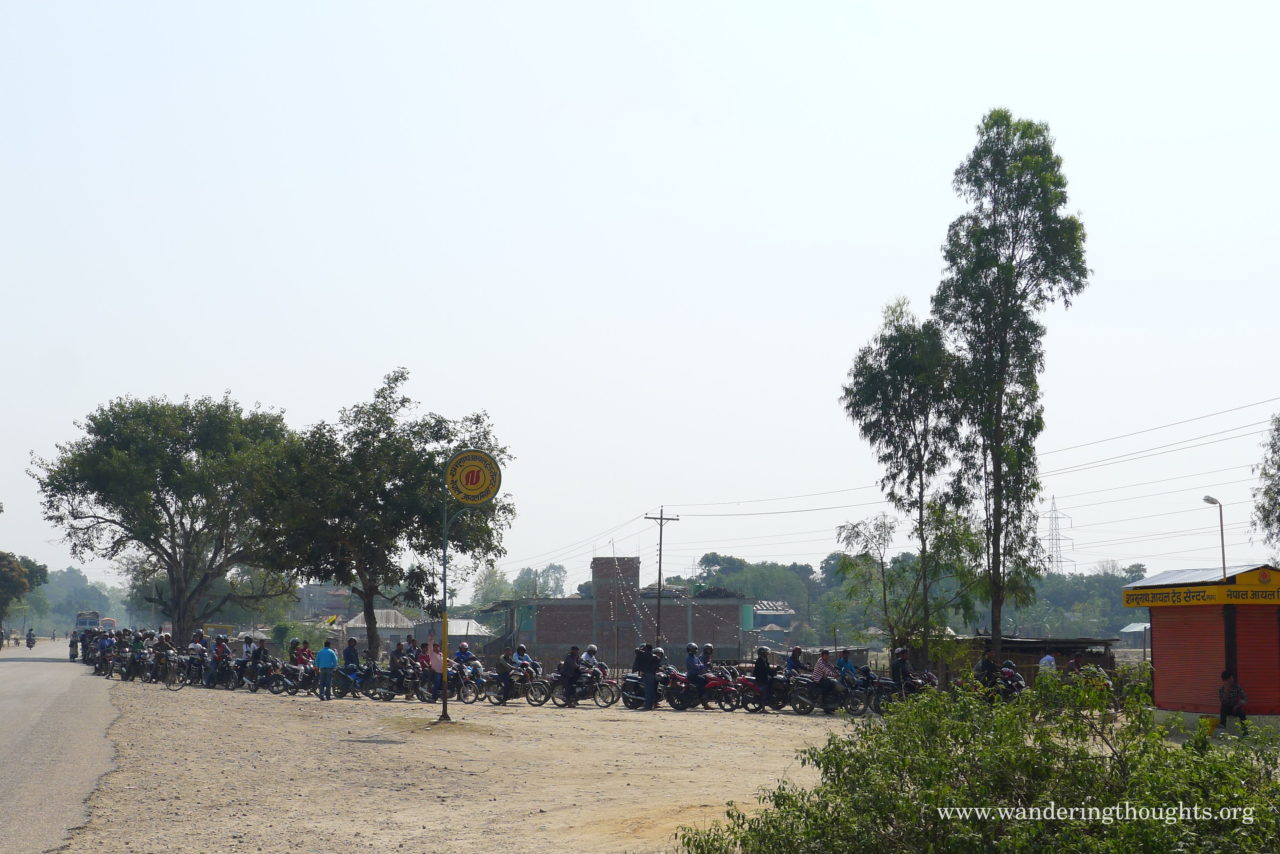 Passing petrol stations we often saw these long lines. Petrol was scarce at the moment and we would also pass a lot of closed stations.
After a night in Mirchaiya we turned north towards the mountains. Happy to leave the busy plains behind we switched into smaller gears and cycled over the foothills. But alas, this is when I got reminded that my body still hadn't recovered fully. I started coughing and just couldn't get enough air for the uphills.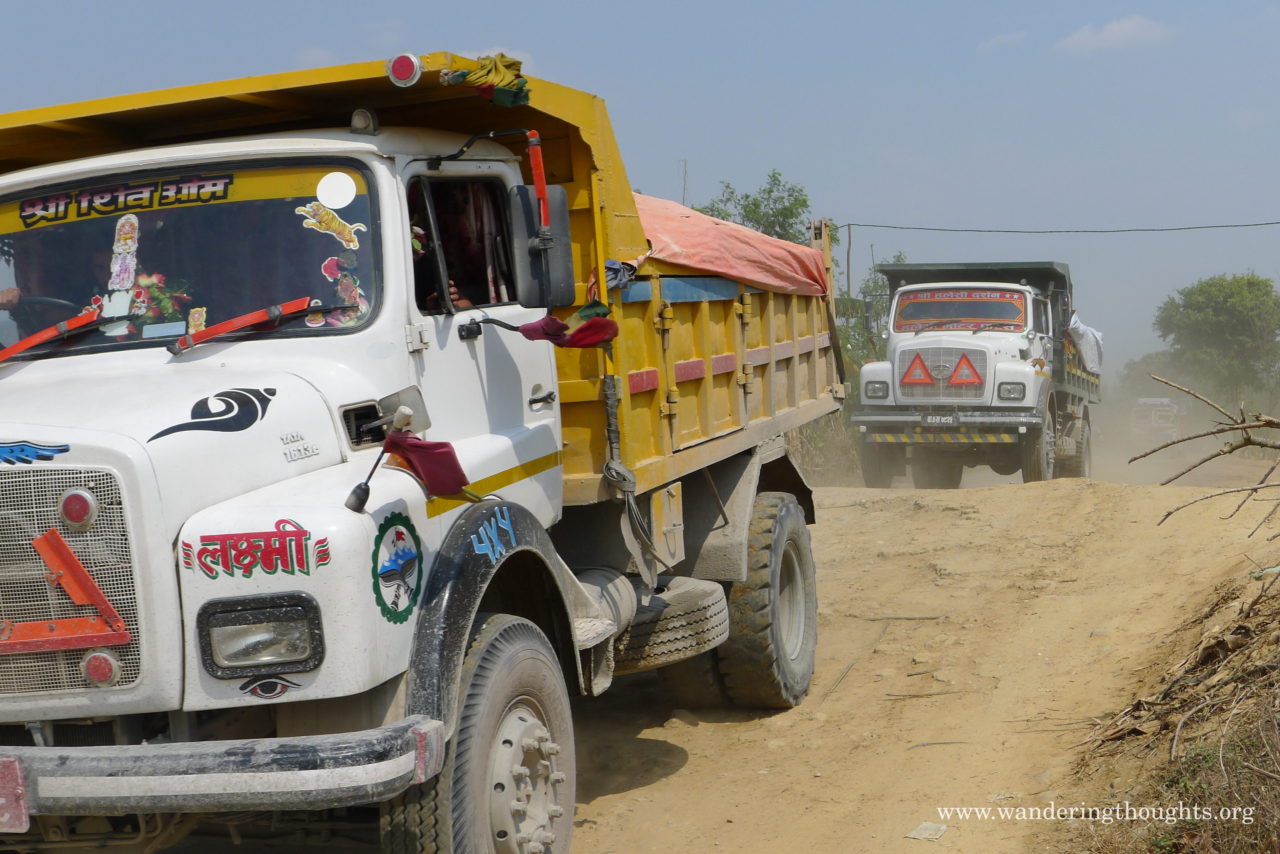 After about 40k none of us was very pleased with the slow going and so we decided to take a lift. In my condition it would take us forever to continue and we didn't really want to stay put either.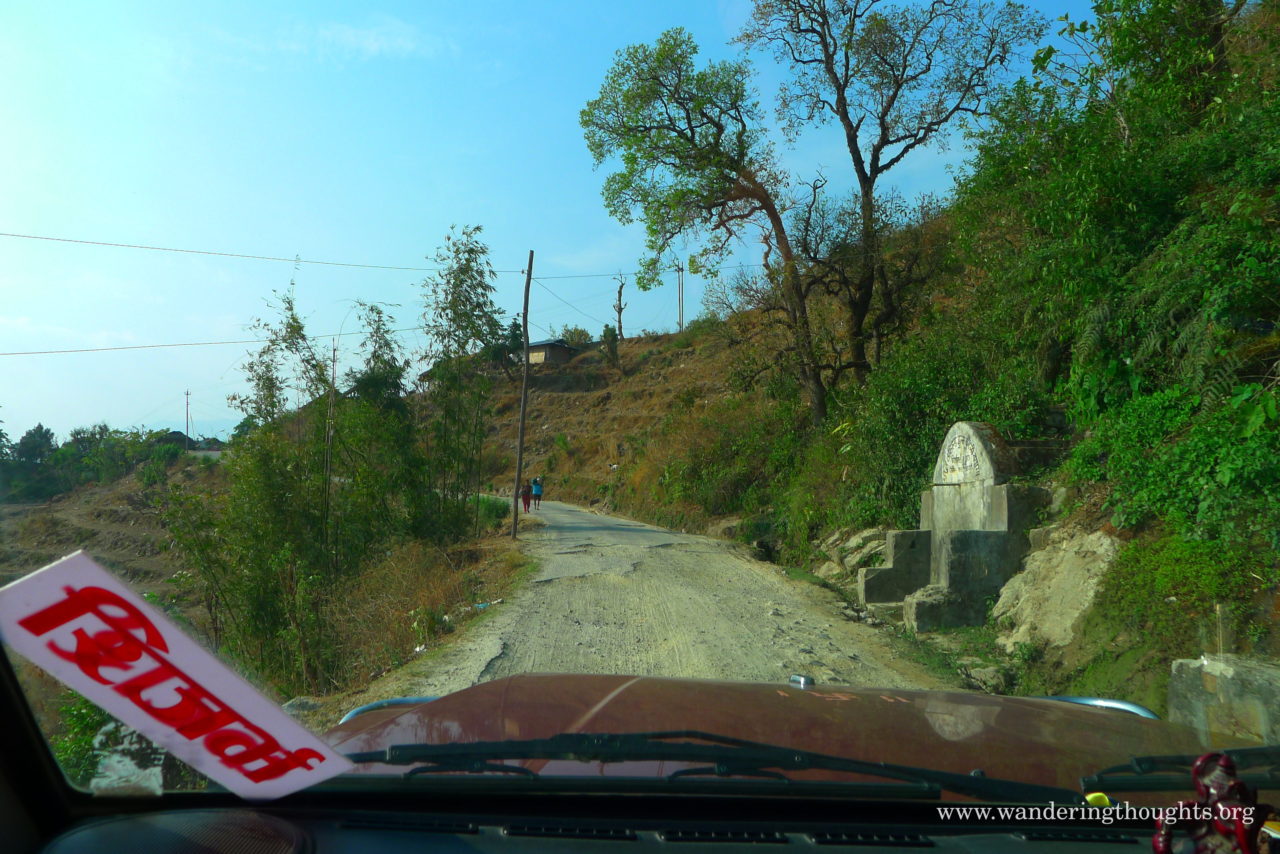 Our goal was Okhaldunga where we would leave the bicycles for a few days and take another shared taxi to Salleri. From here we were planning on hiking for a bit, after all that's what Nepal is so famous for. And when I saw the roads I was pretty happy about our decision to take a lift. We drove over many landslides and steep rocky dirt roads which would have made for pretty arduous cycling.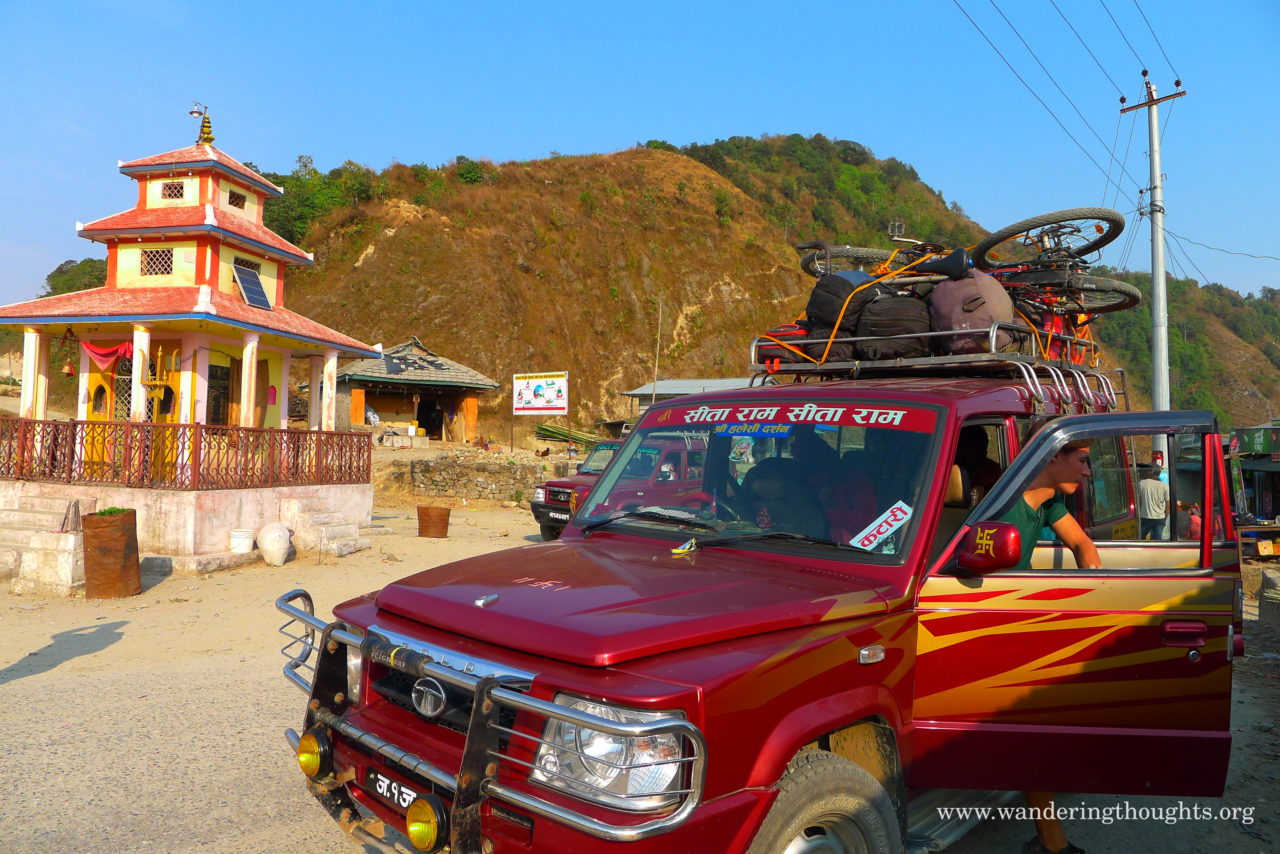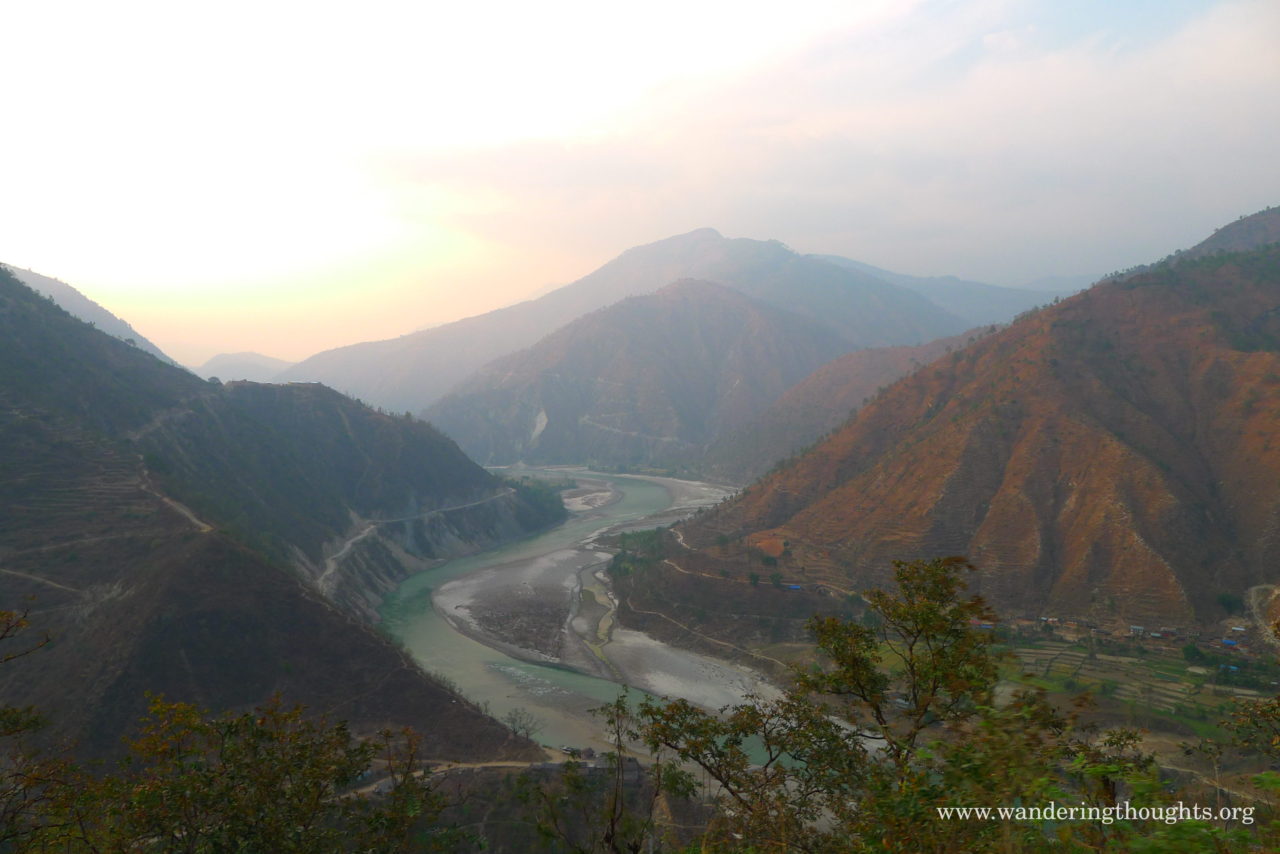 Coming from the scorching hot plains we got the first shock when exciting the car in Okhaldhunga: it was freezing cold! Suddenly we couldn't find our sweater and jacket fast enough and were really happy about our first hot shower in months.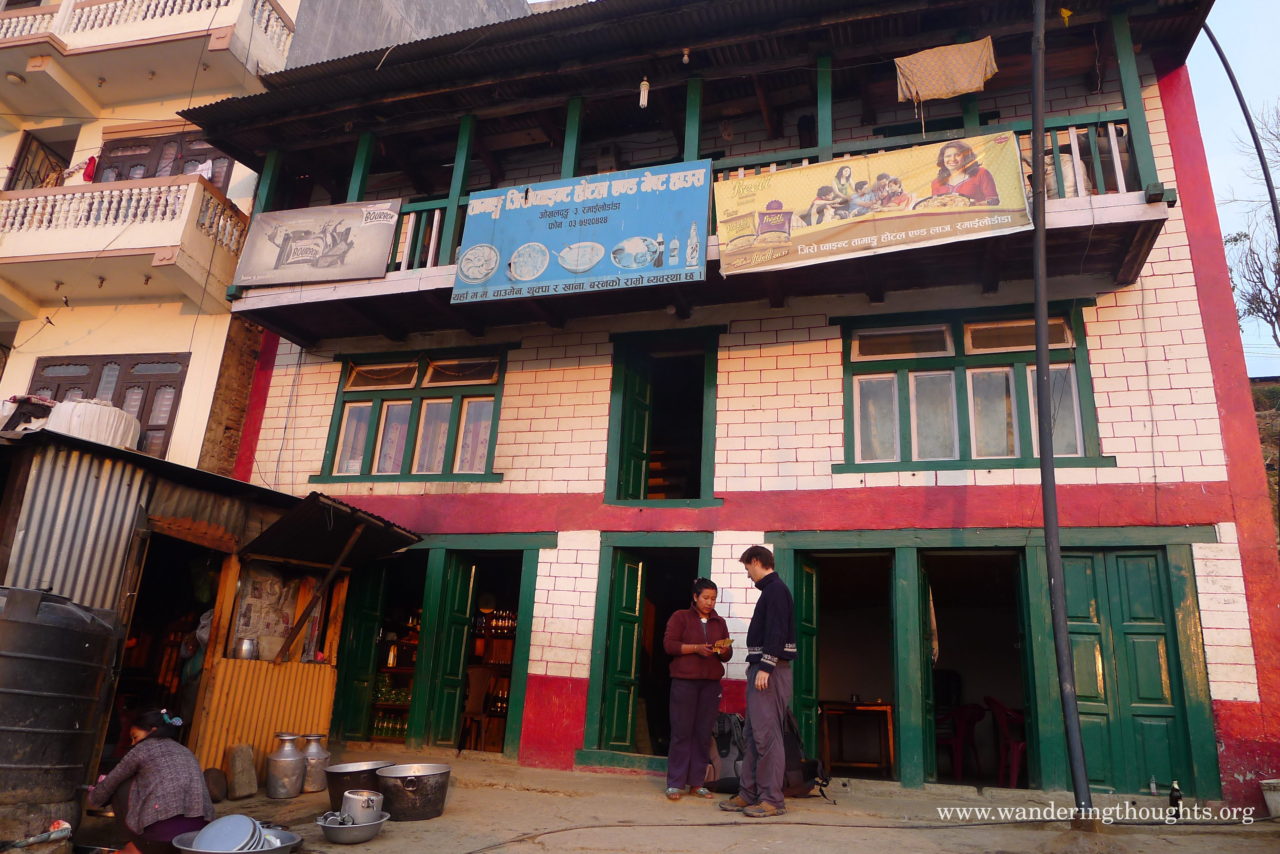 On the next morning we left the bicycles in good hands at our guest house and took a shared taxi to Salleri. The most famous track in this north eastern region of Nepal is the Everest Base  Camp track. We didn't really have the time to hike for several weeks though. This is why we wanted to do a little loop towards Junbesi to Pikey peak and back to Salleri.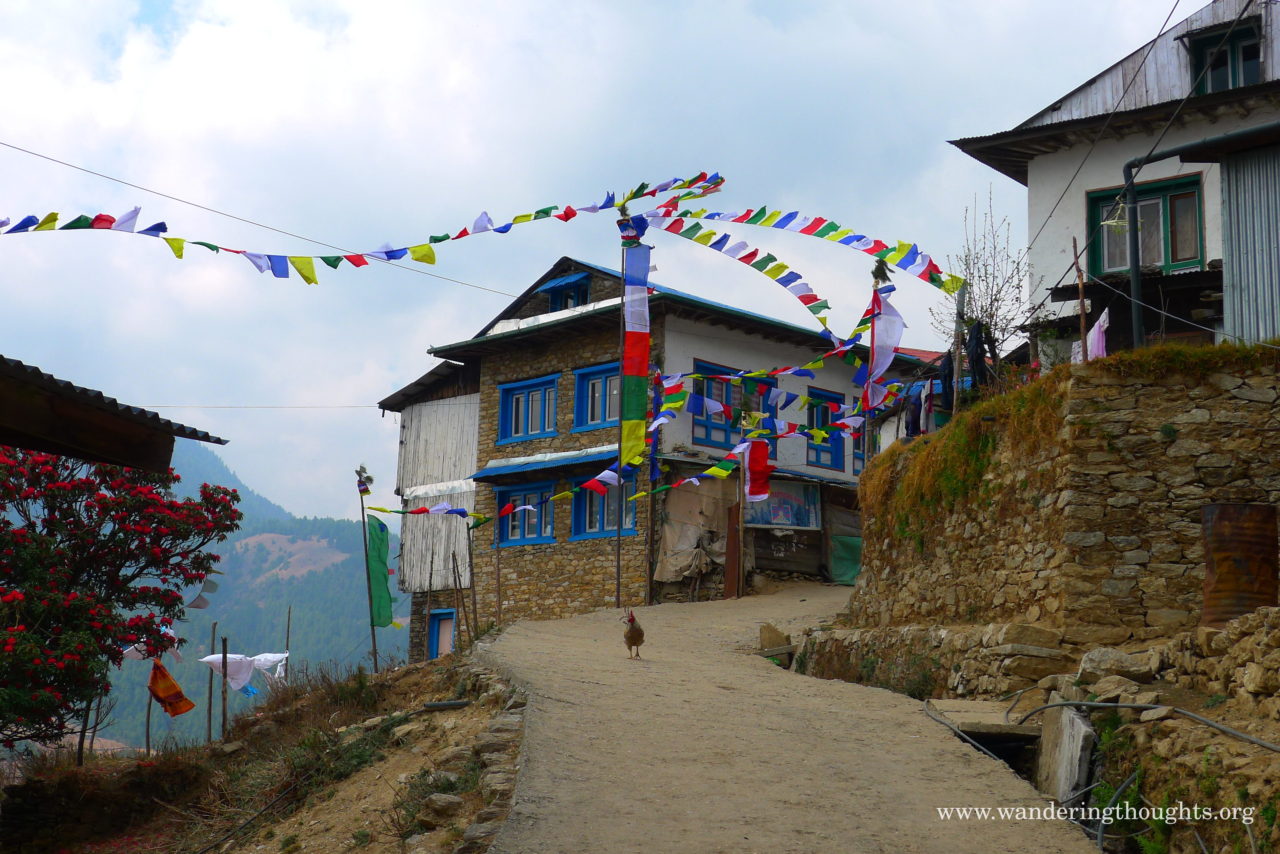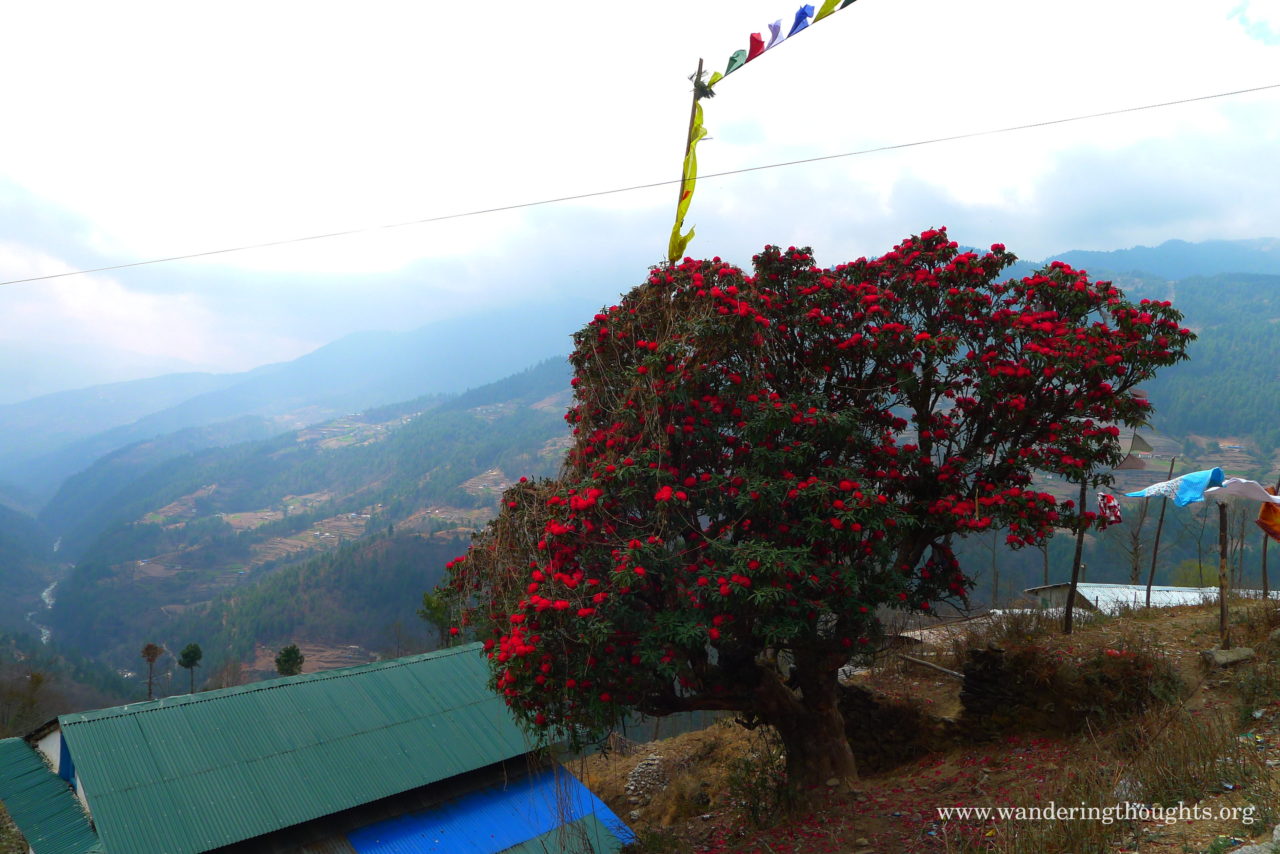 We walked out of Salleri past an advertisement for a Vasectomy Camp and blooming cherry and apple trees.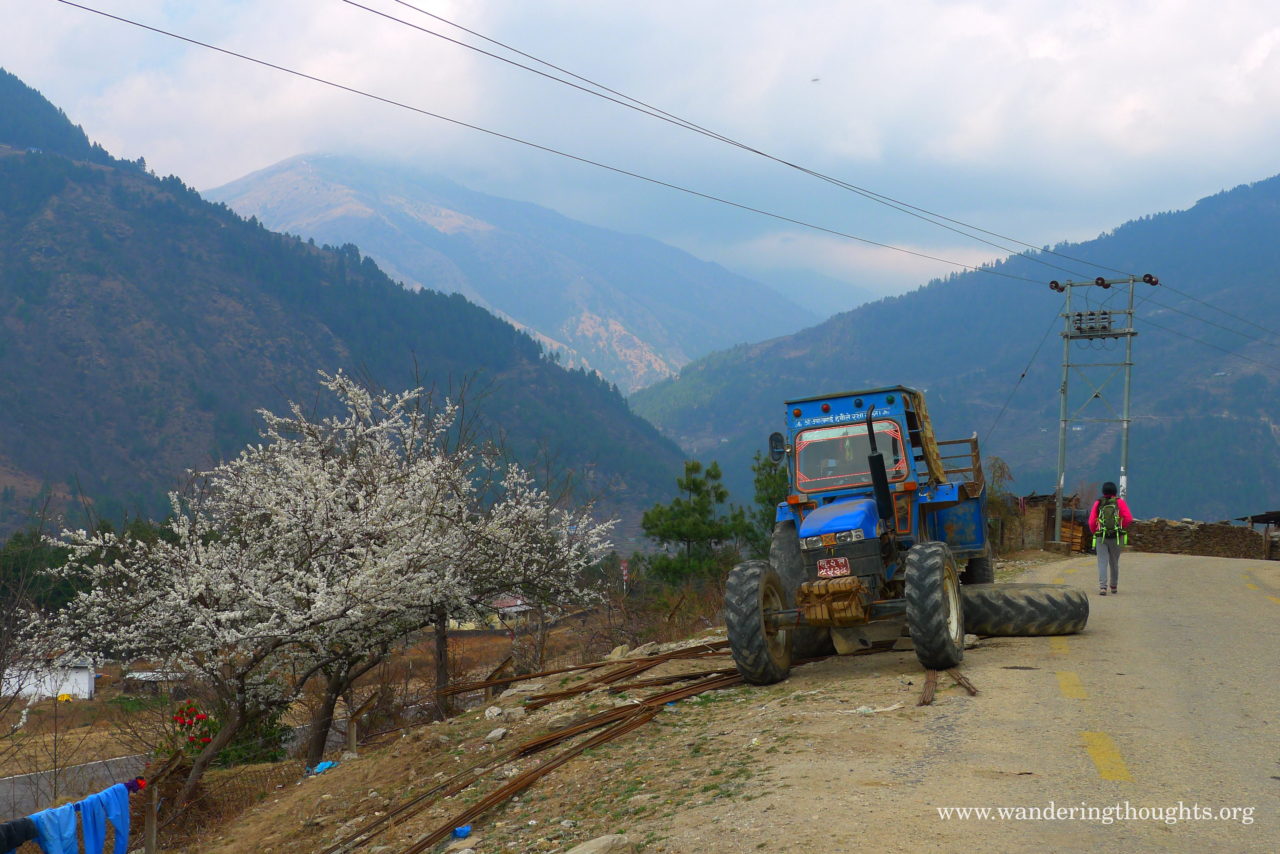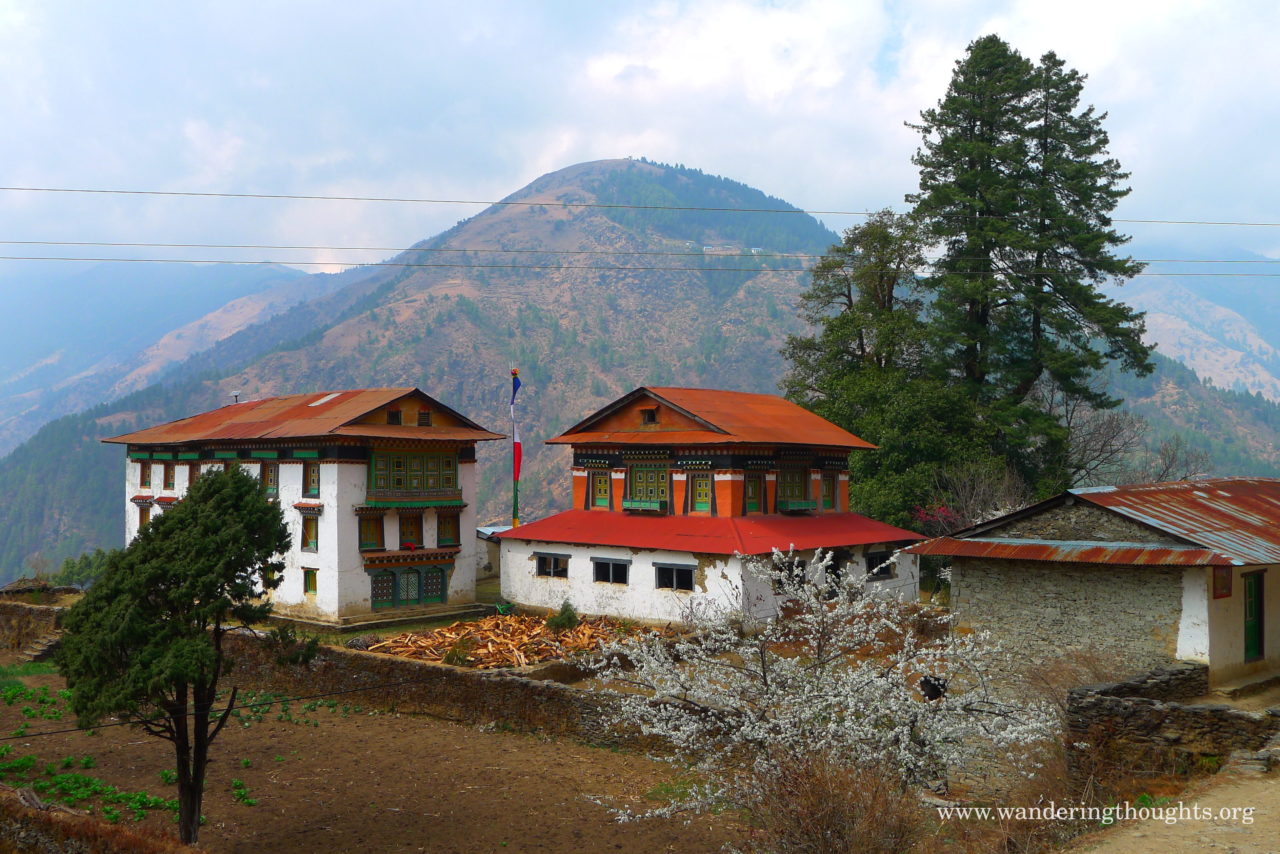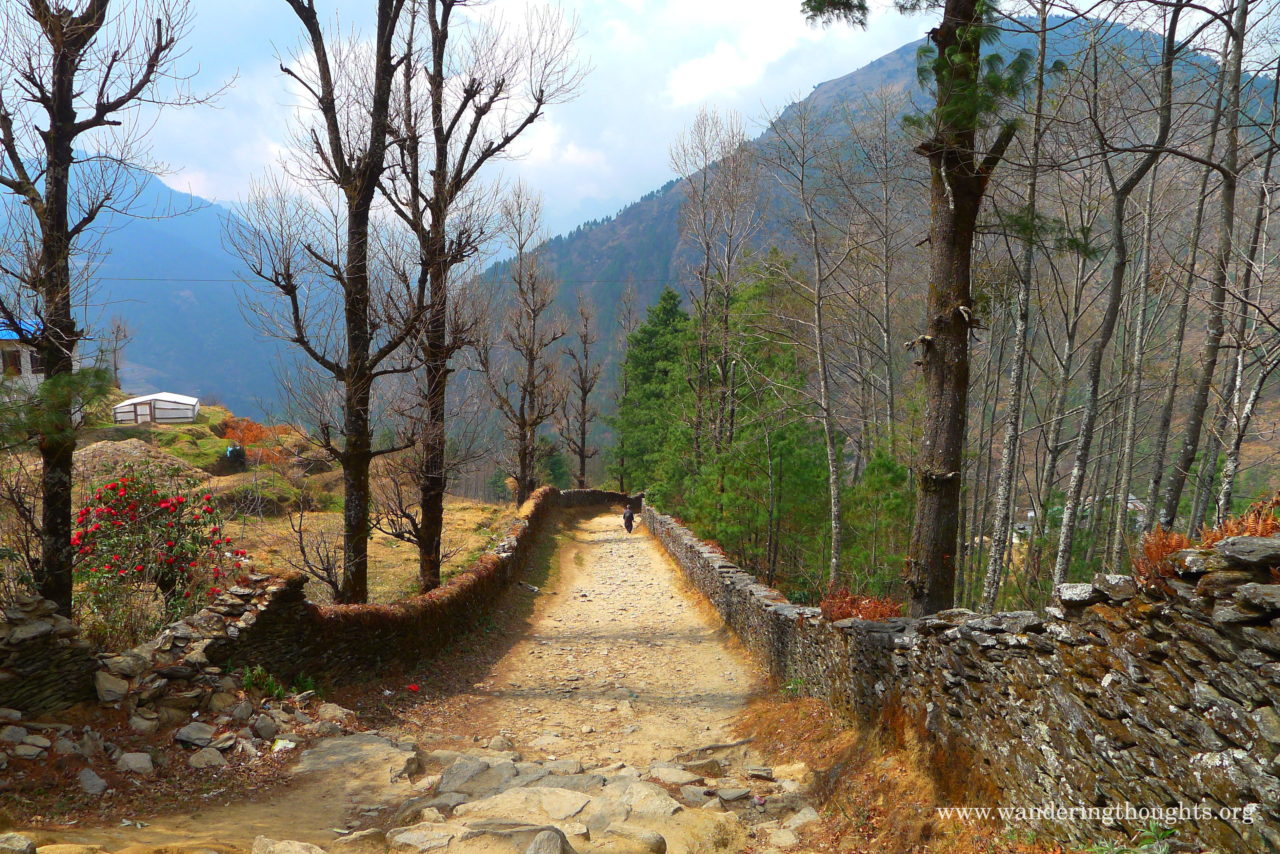 The first day to Junbesi was a beautiful walk over trails and small dirt roads without traffic.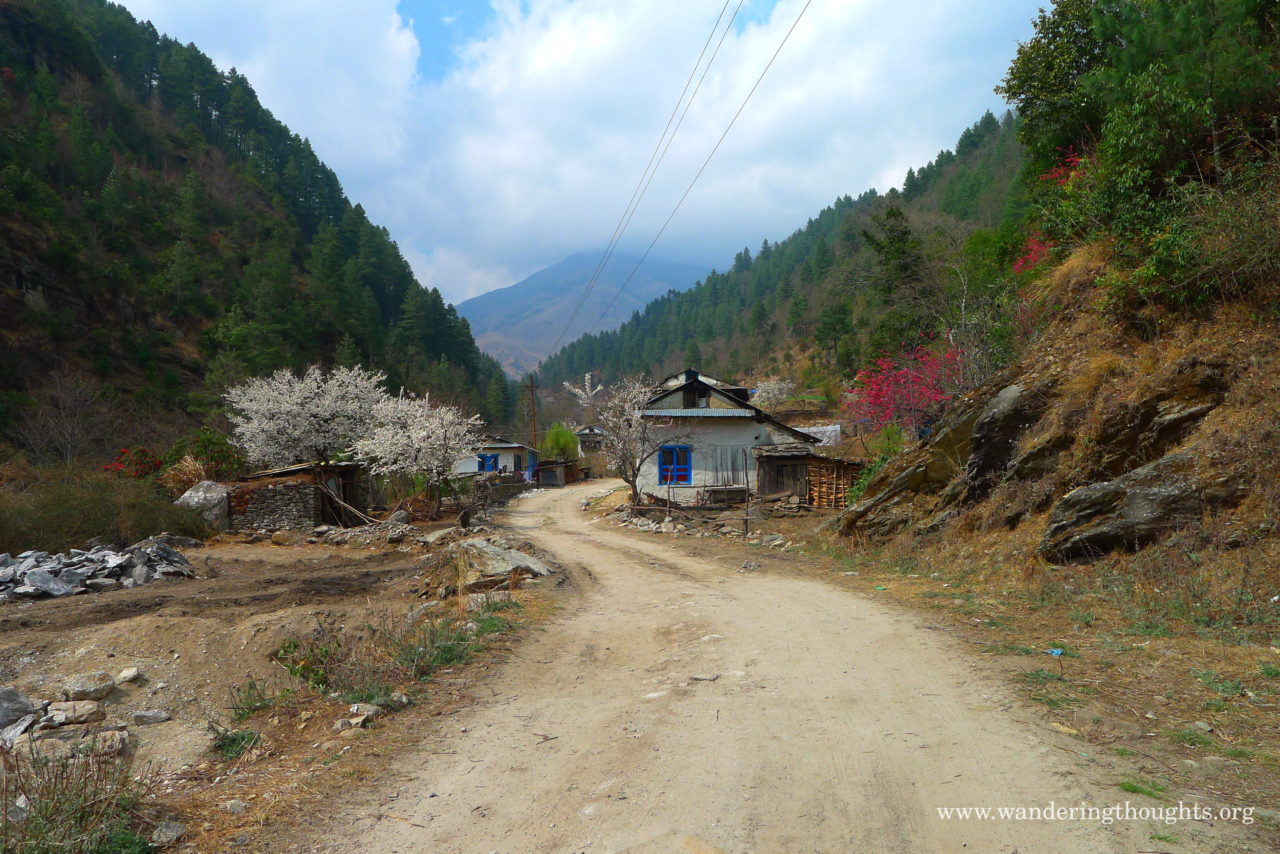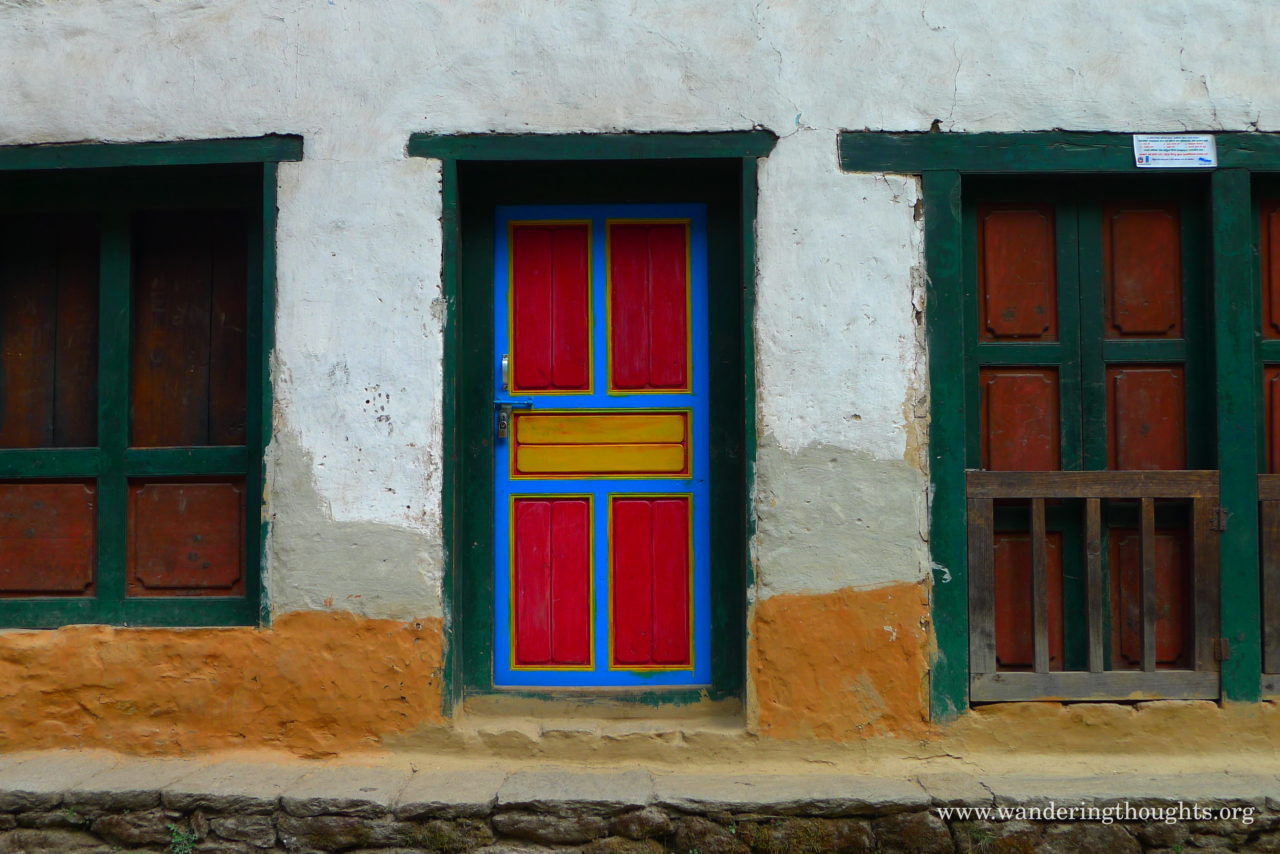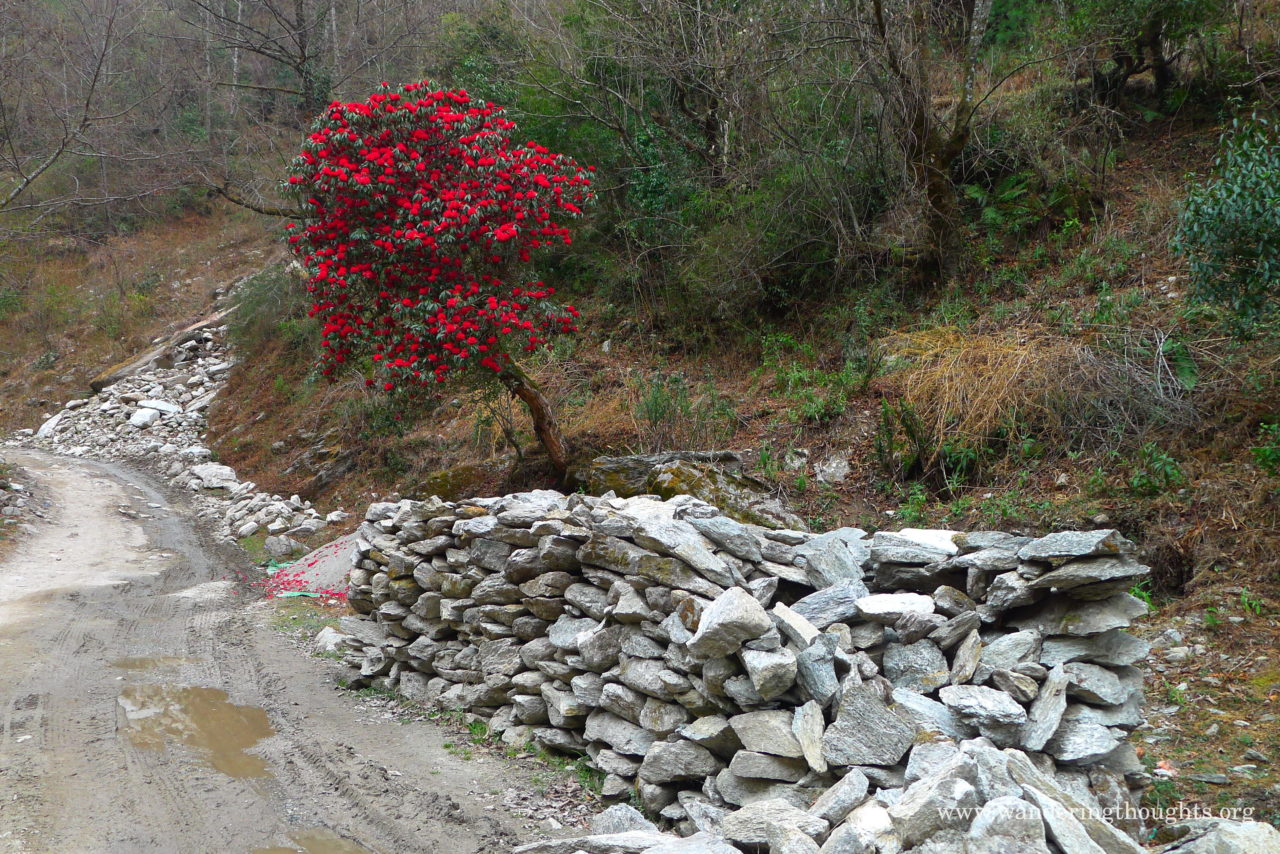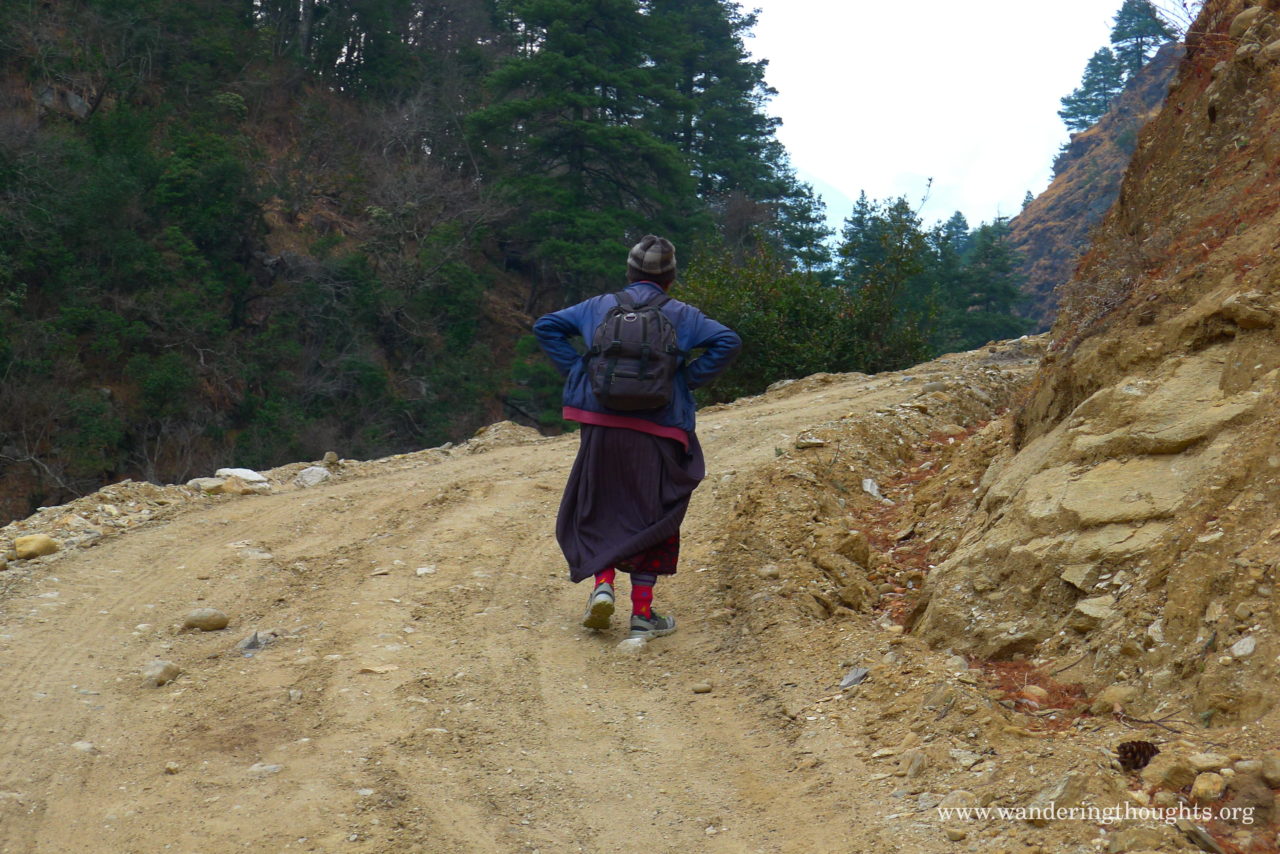 A Nepalese woman asked where we were going and then joined us. This is when I first noticed that all these trails with their fancy names are not just for hikers but mainly for people commuting between places. Sure there are some roads through the mountains but also many tracks connecting different villages.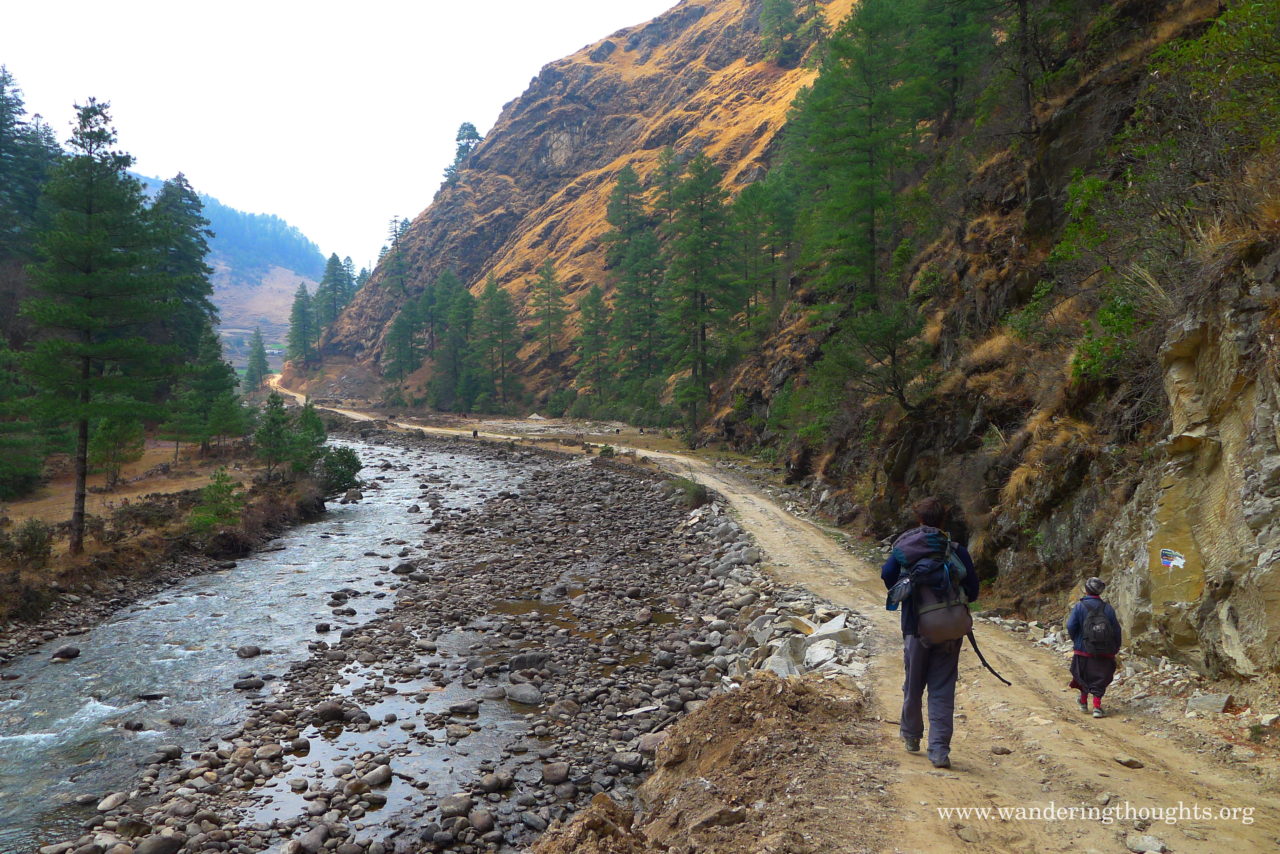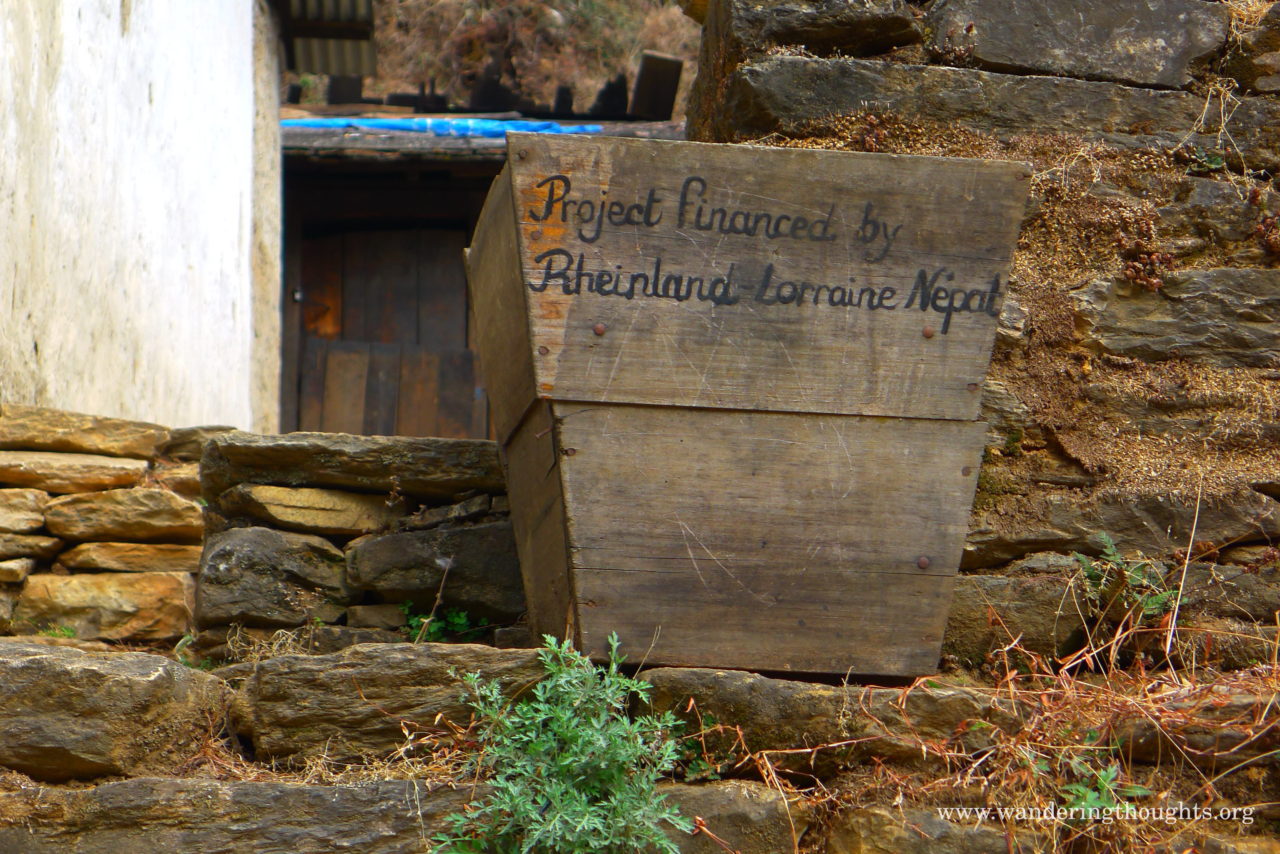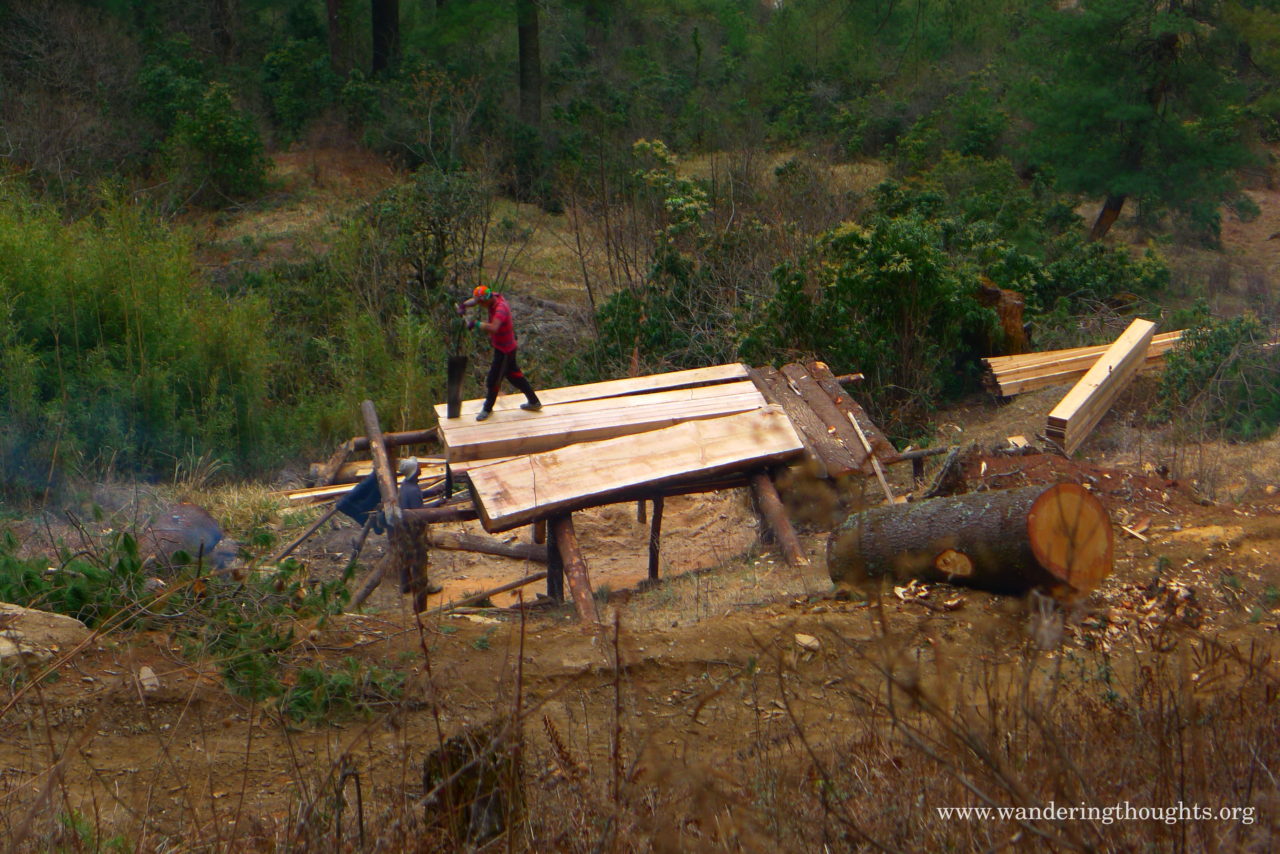 Under dark looming clouds and rain we arrived in Junbesi and found a little homestay. As we really enjoyed the hiking we decided to add another day to do a day walk tomorrow.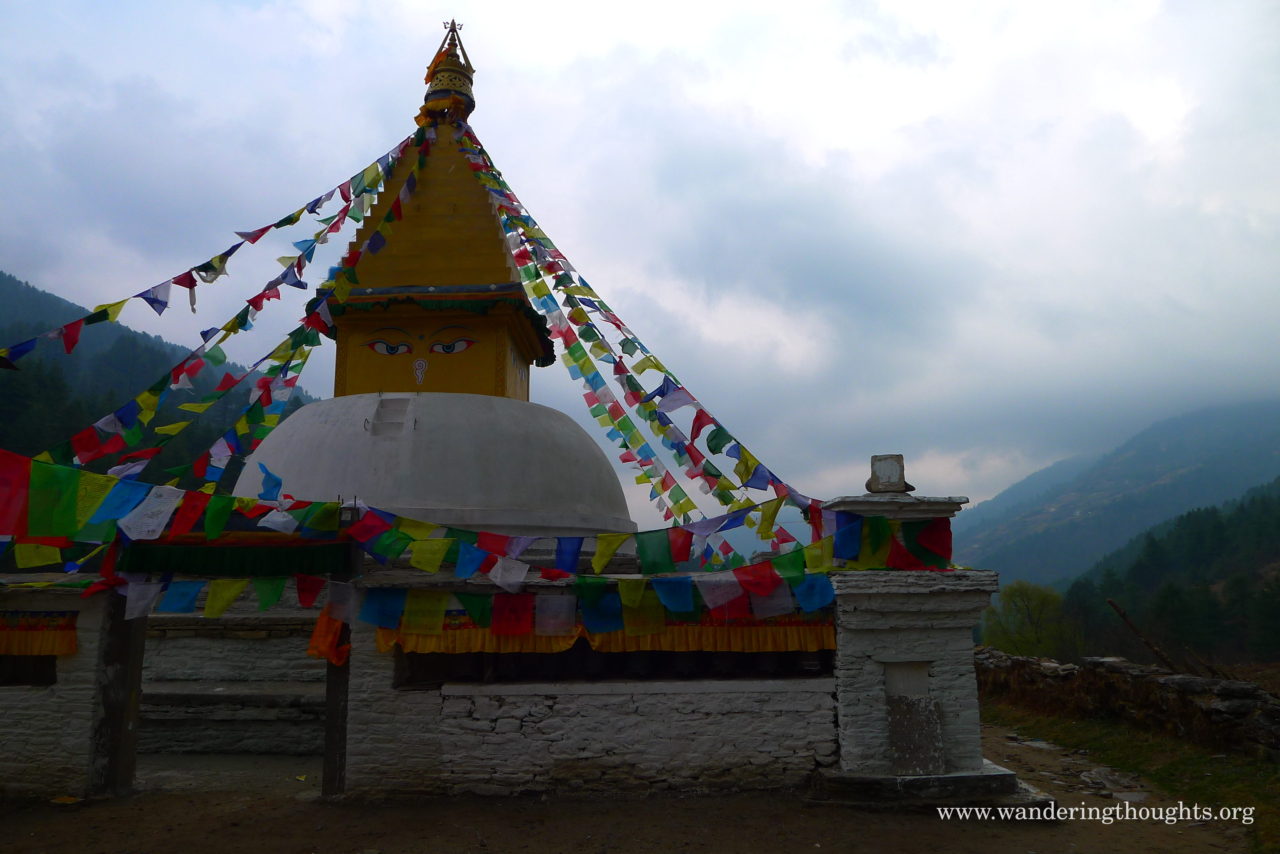 After  breakfast we set out towards some nearby mountains and walked by monasteries towards the first snow.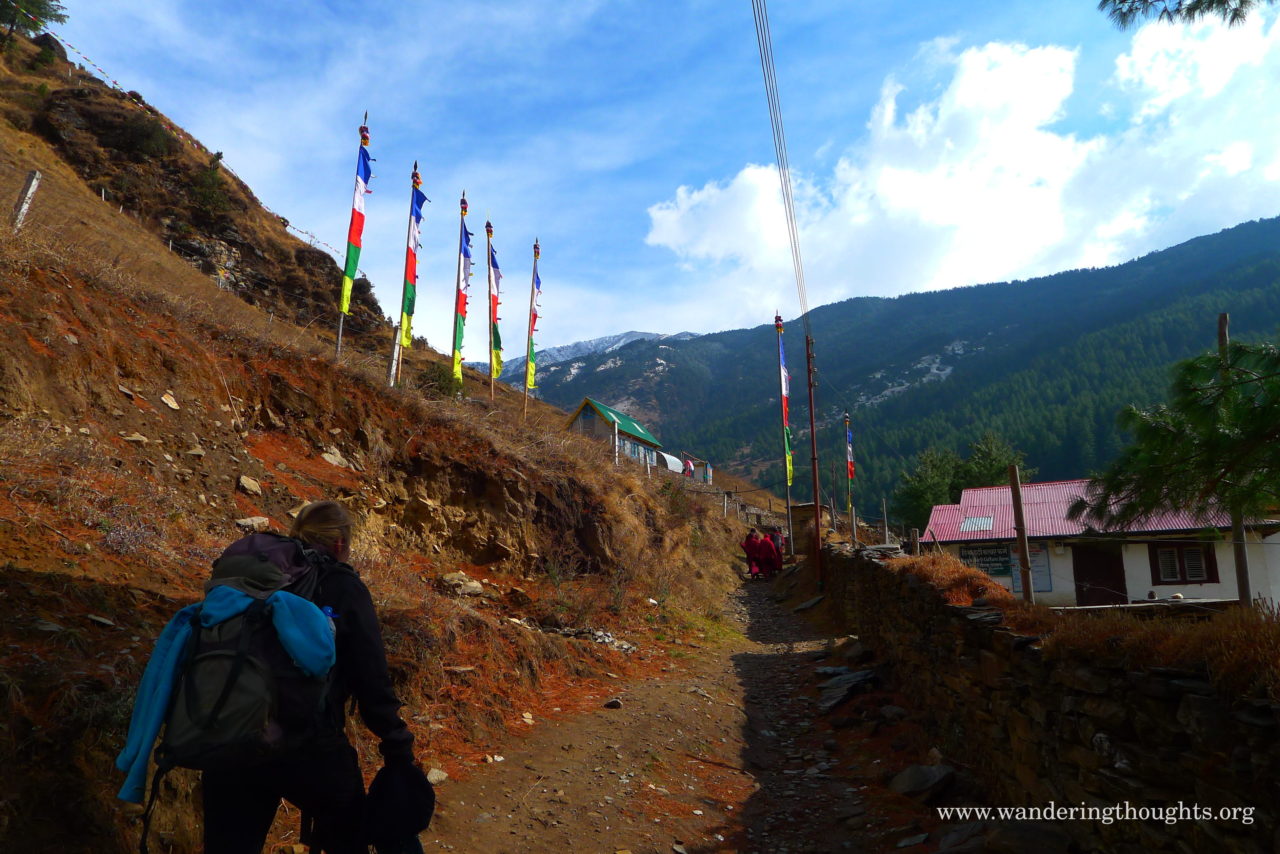 Most of the villages on this side had already been repaired after the big 2015 earthquake.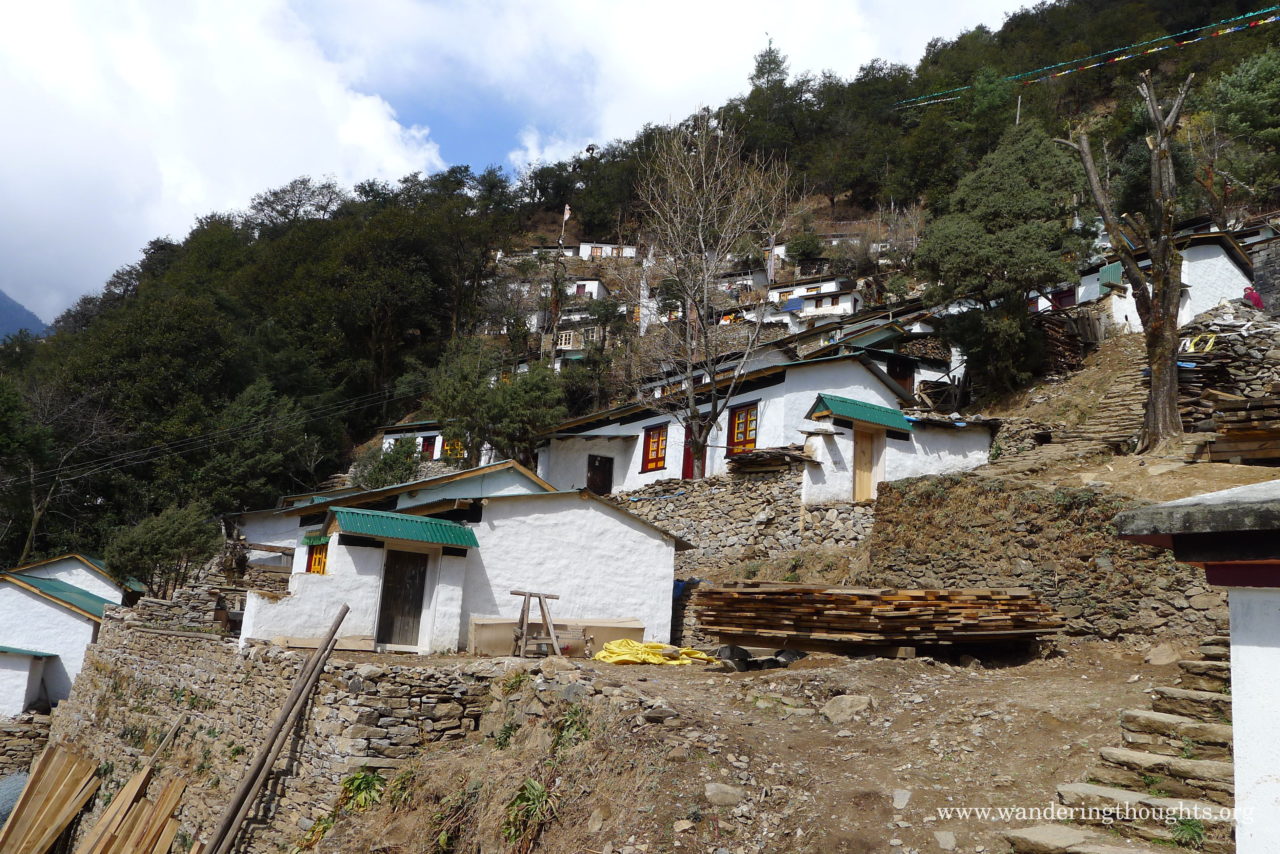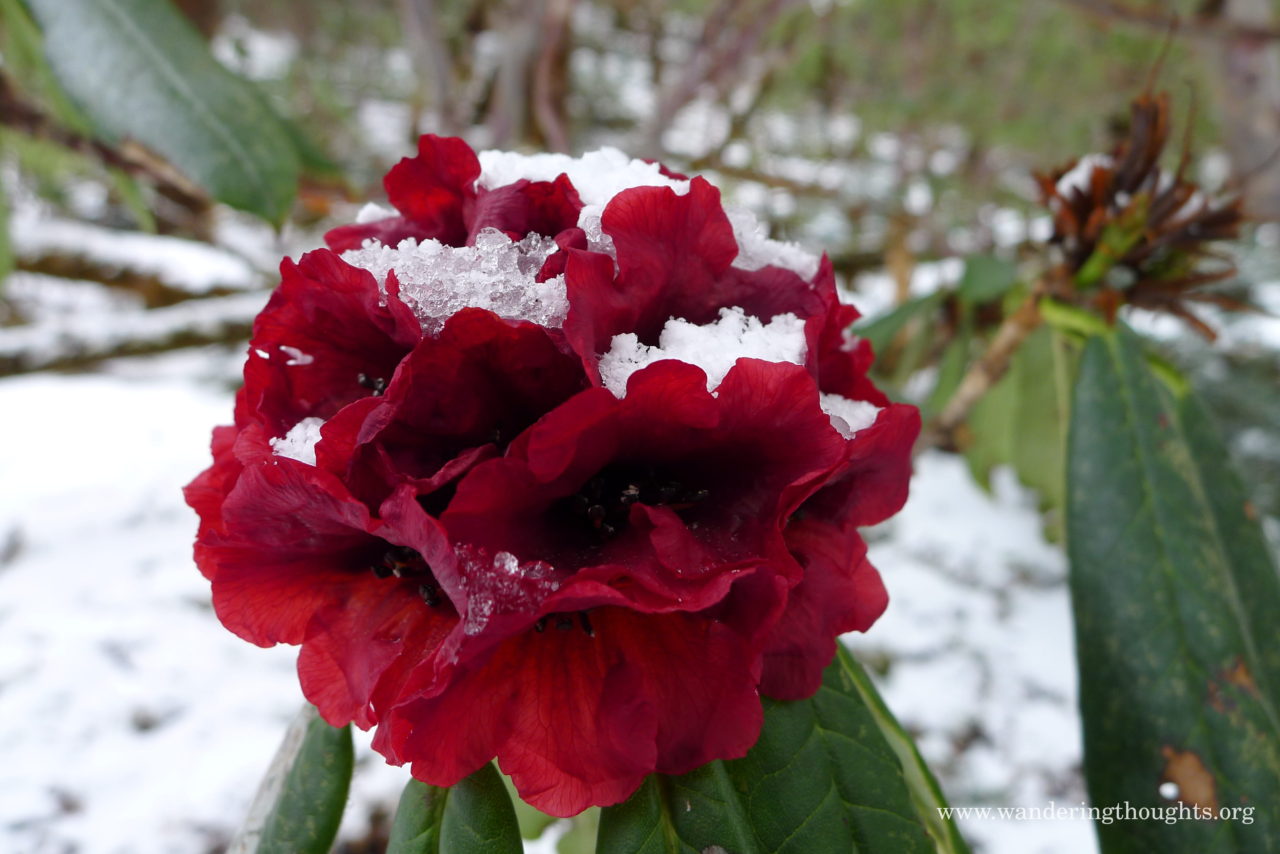 Going higher into the mountains we didn't have much luck with the weather unfortunately. Clouds came rolling in and snow started to fall. When we saw lightning in the distance we decided to turn around as we were just about to go to a high ridge.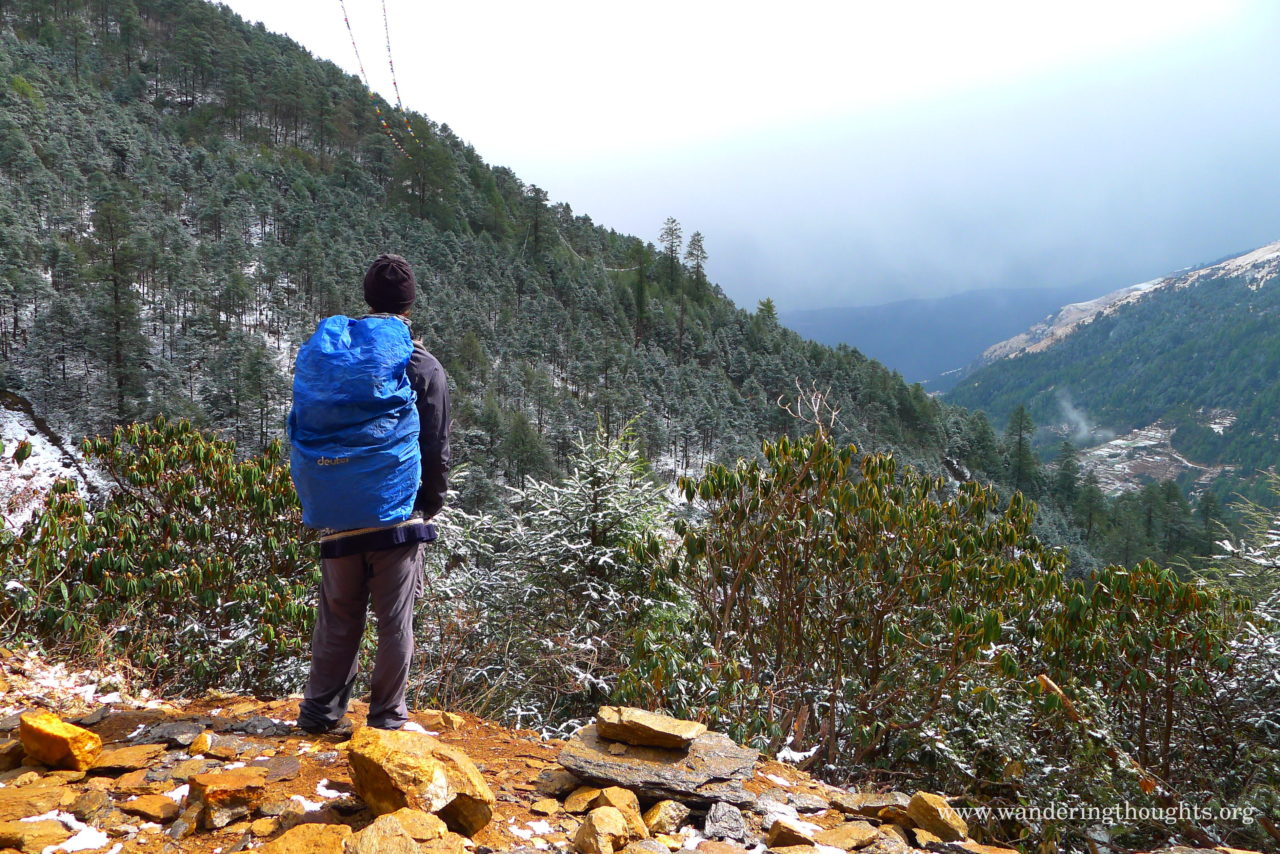 So instead of our intended day loop we walked back and explored the little monastery village on our way.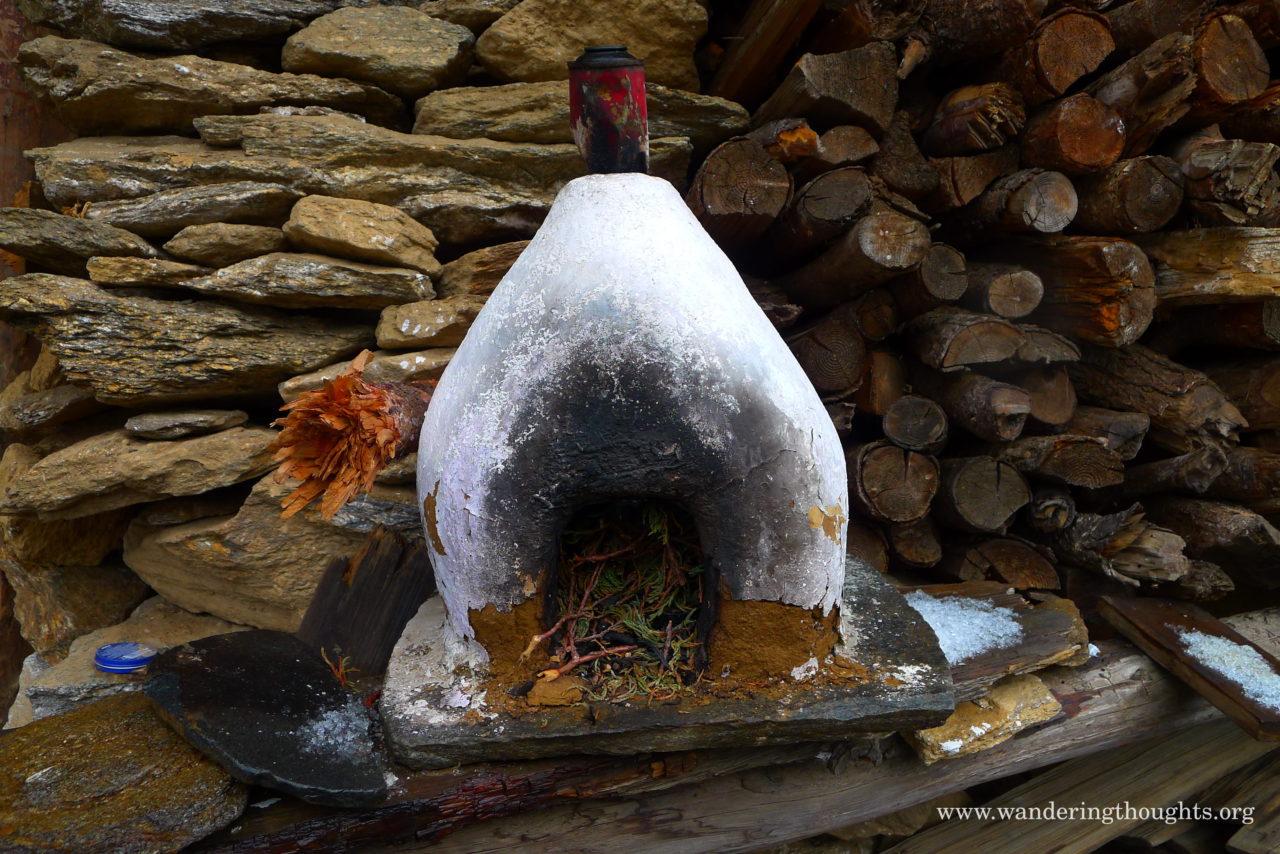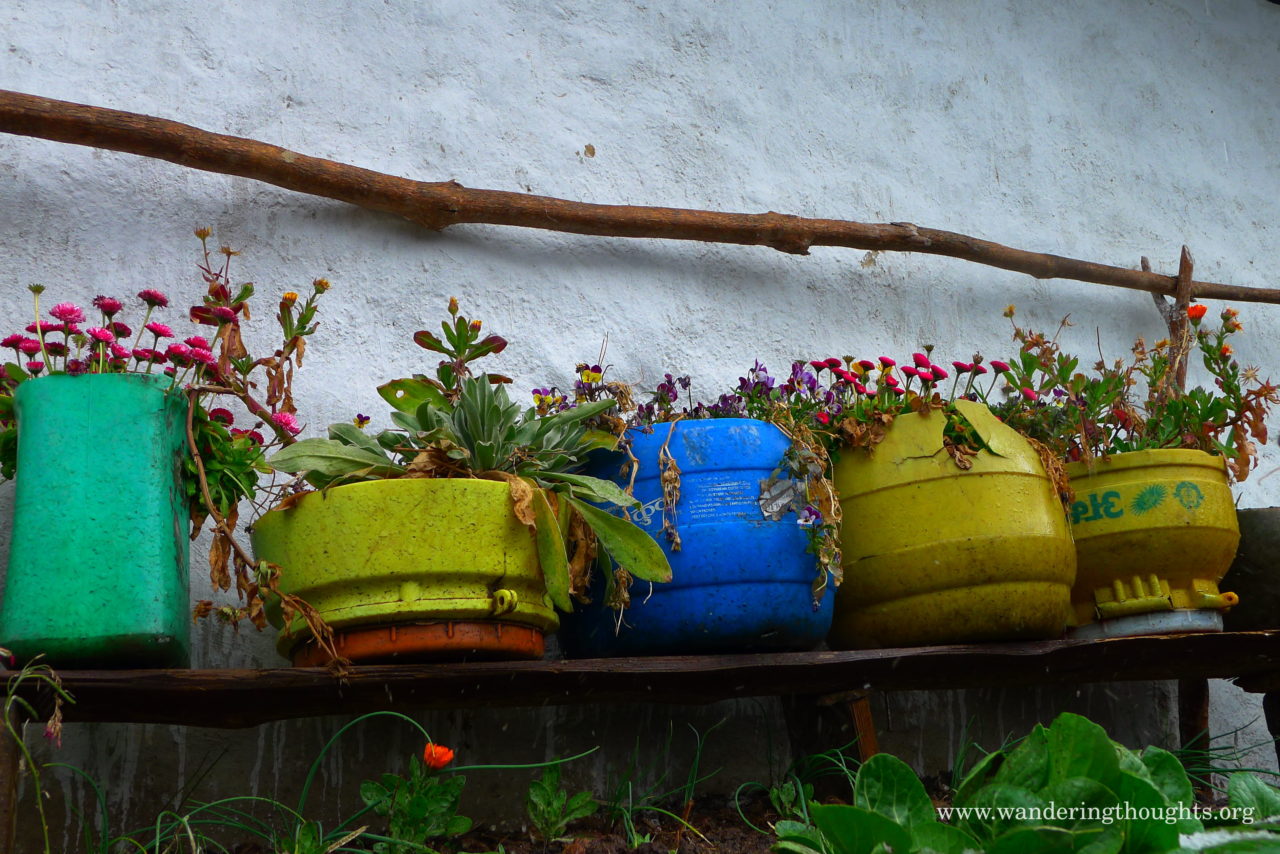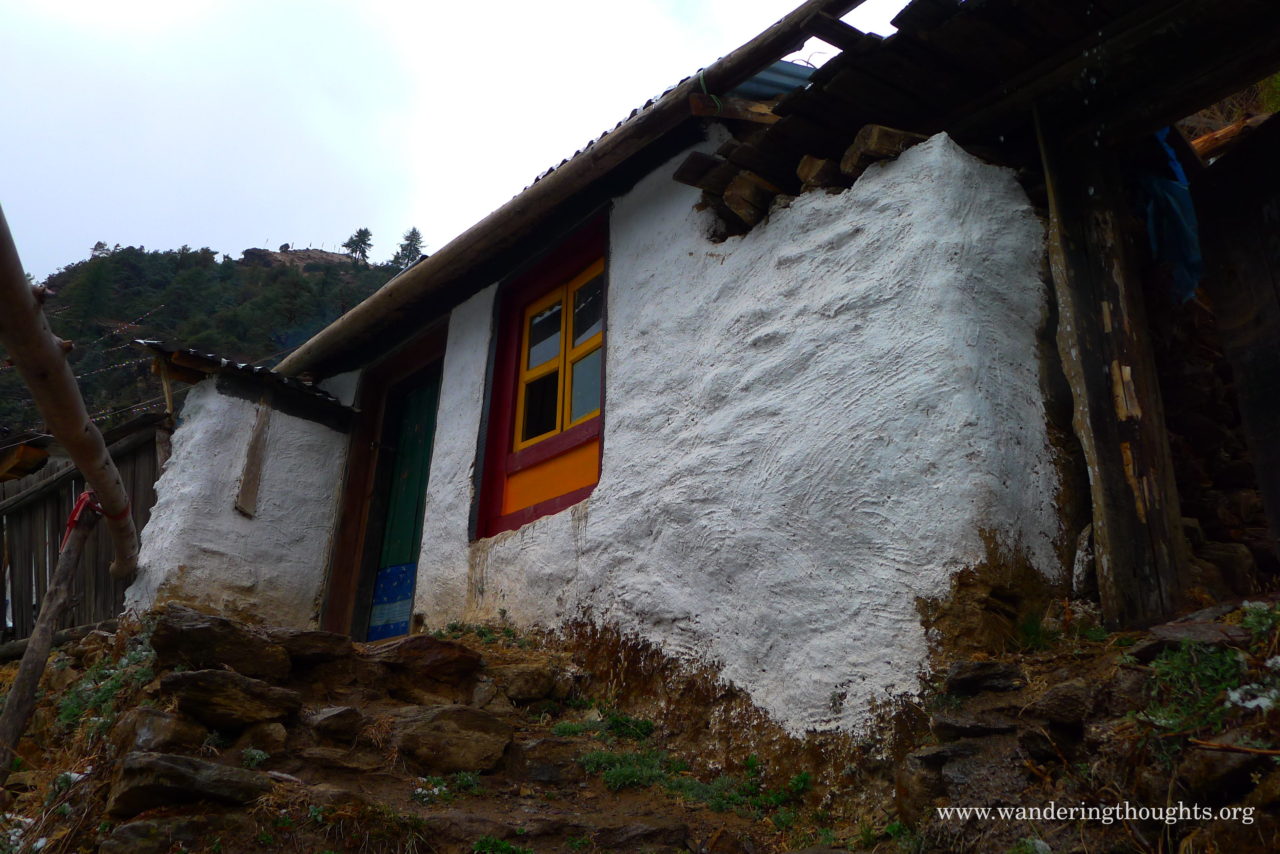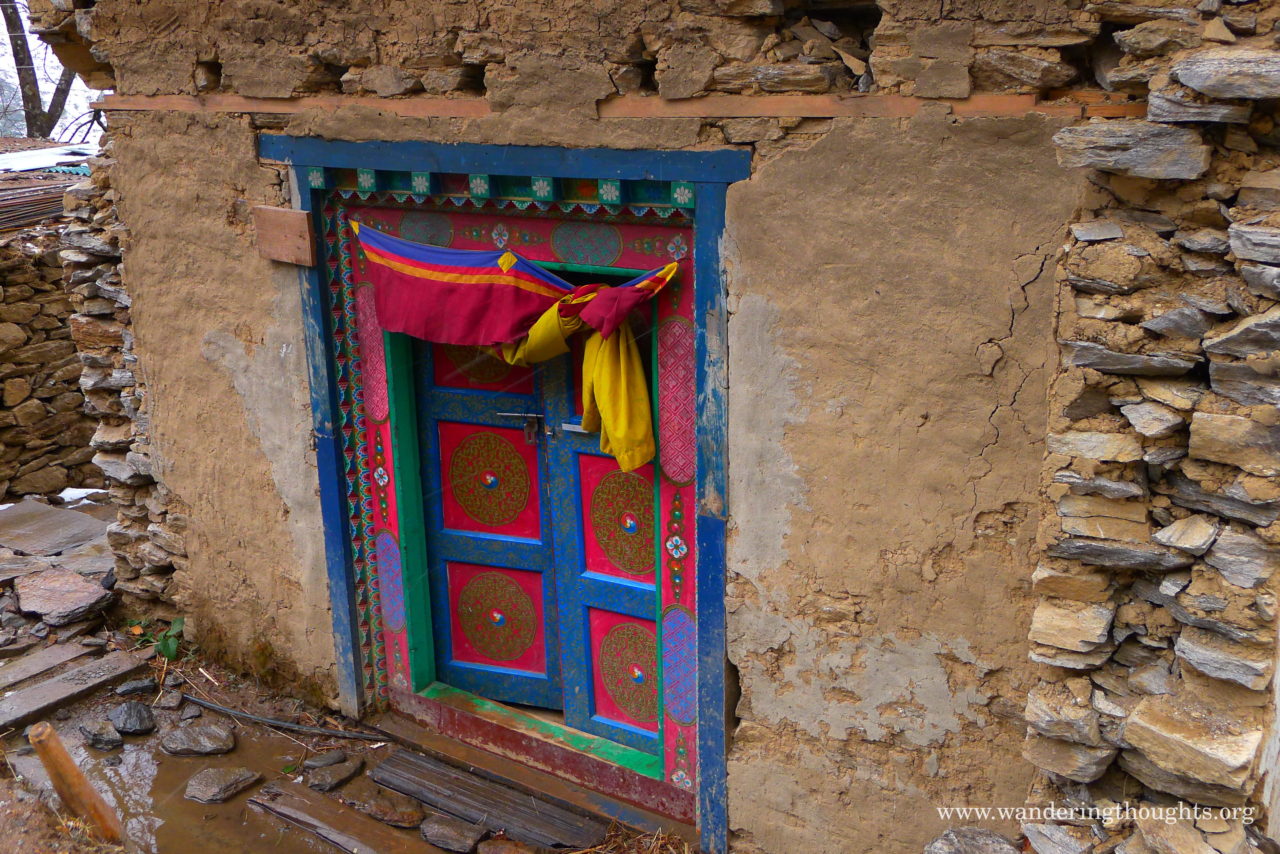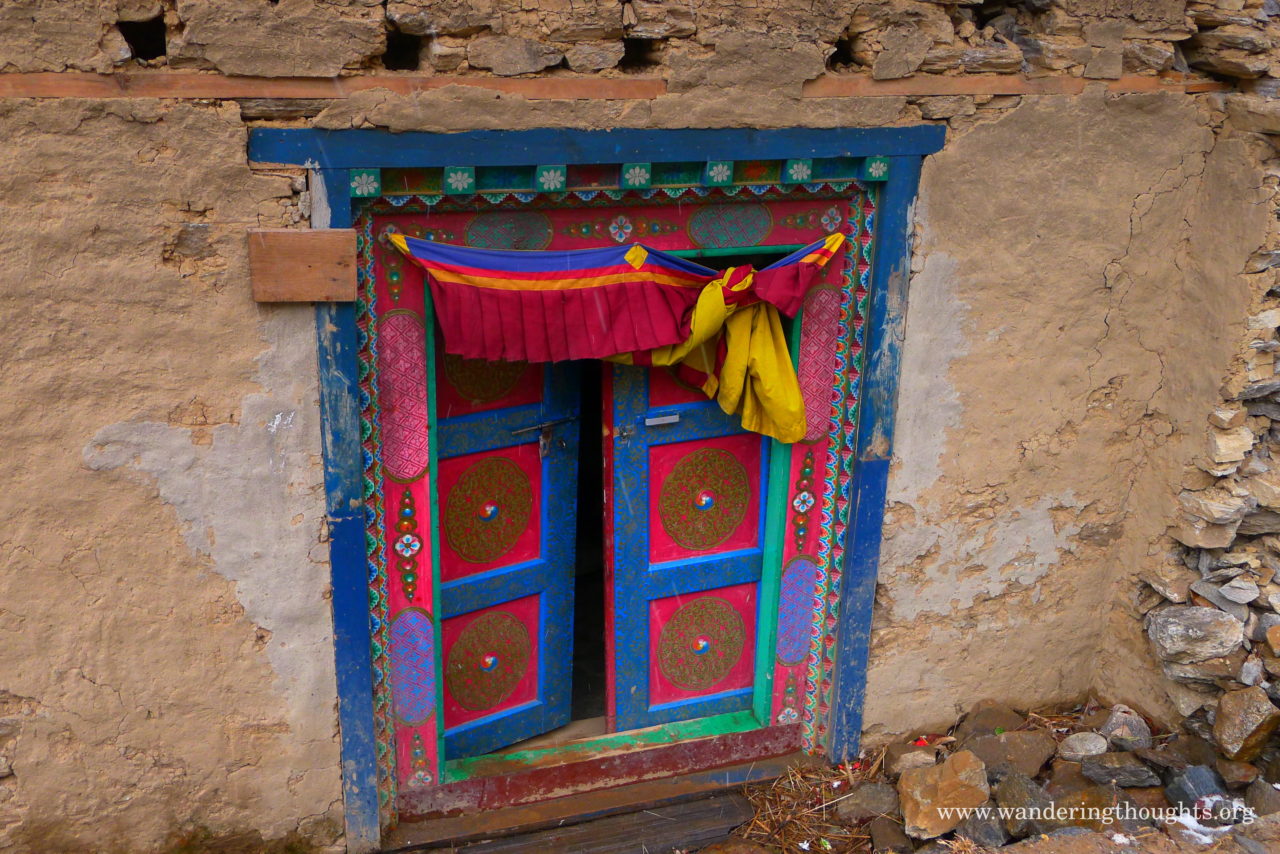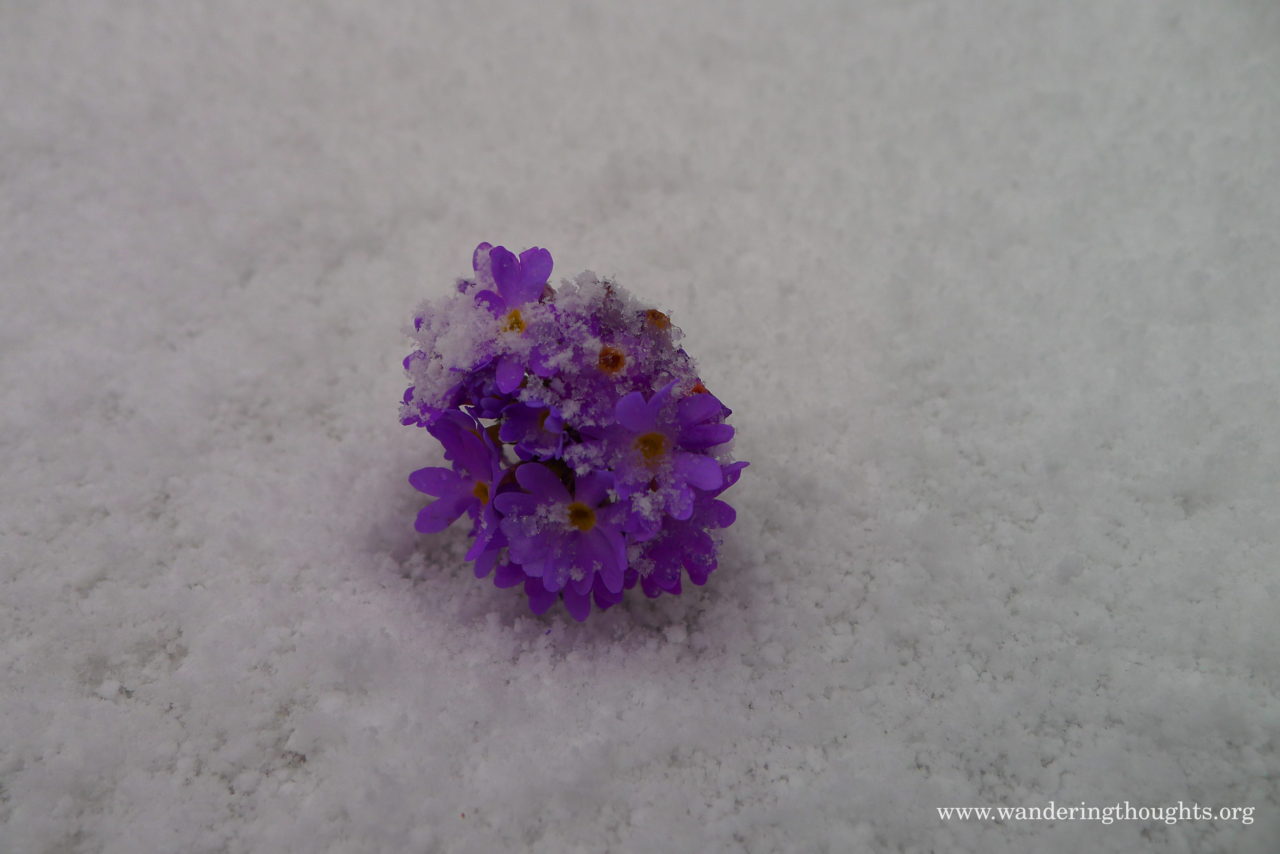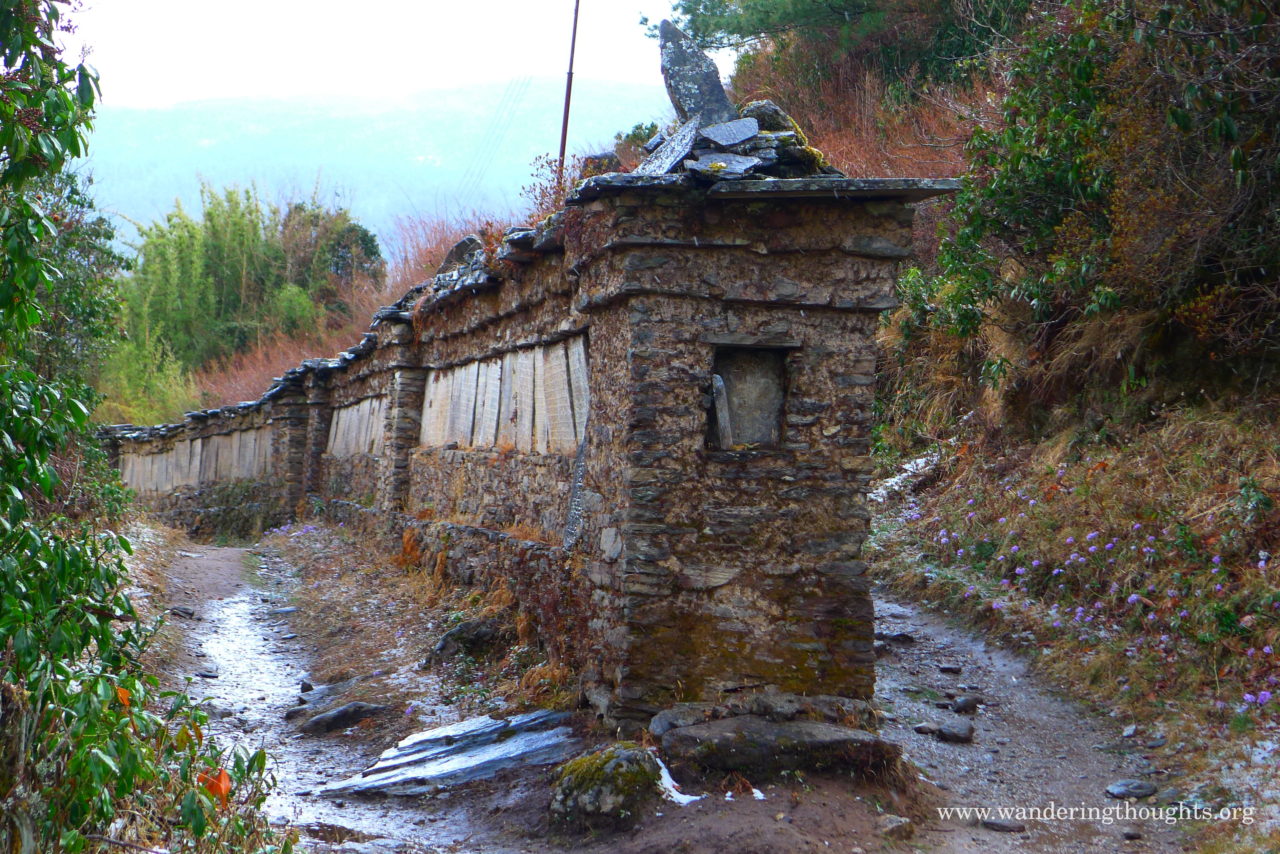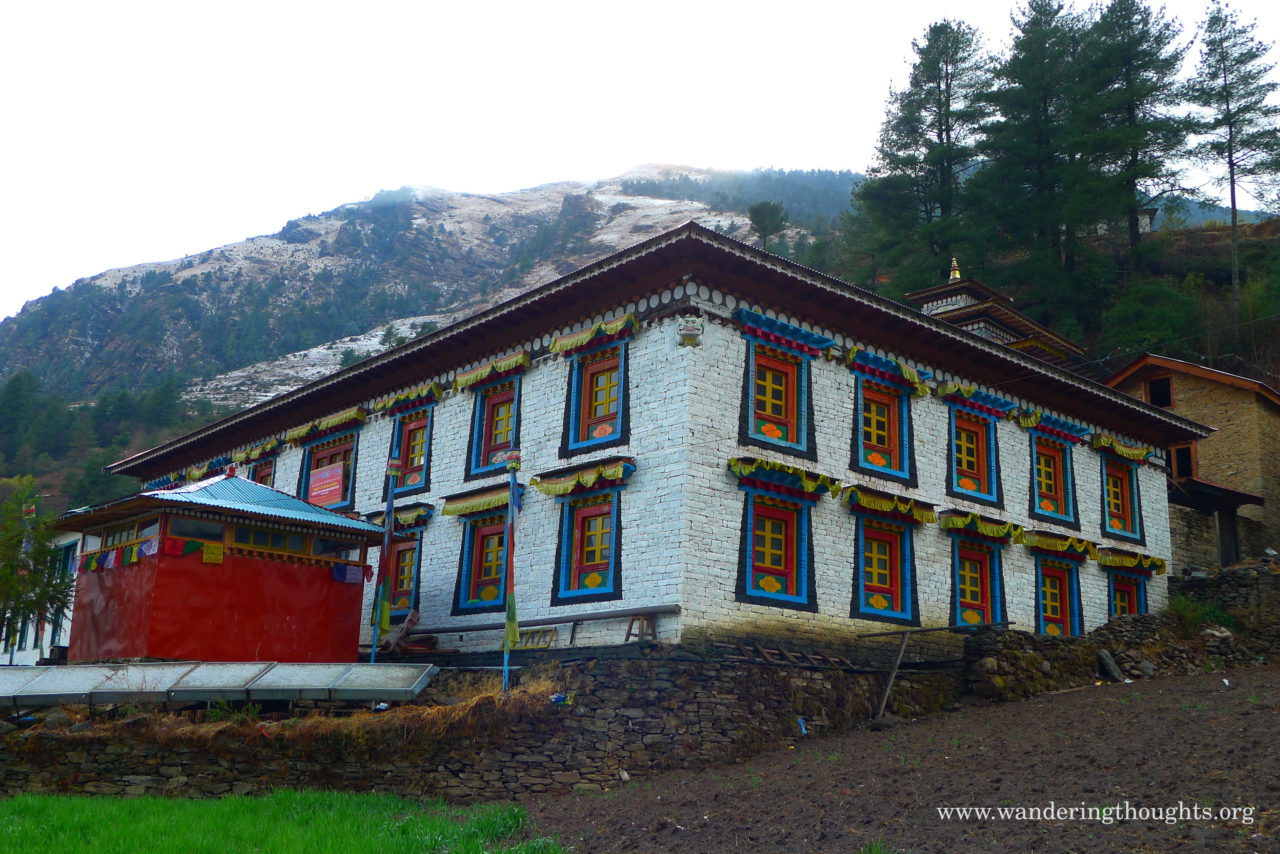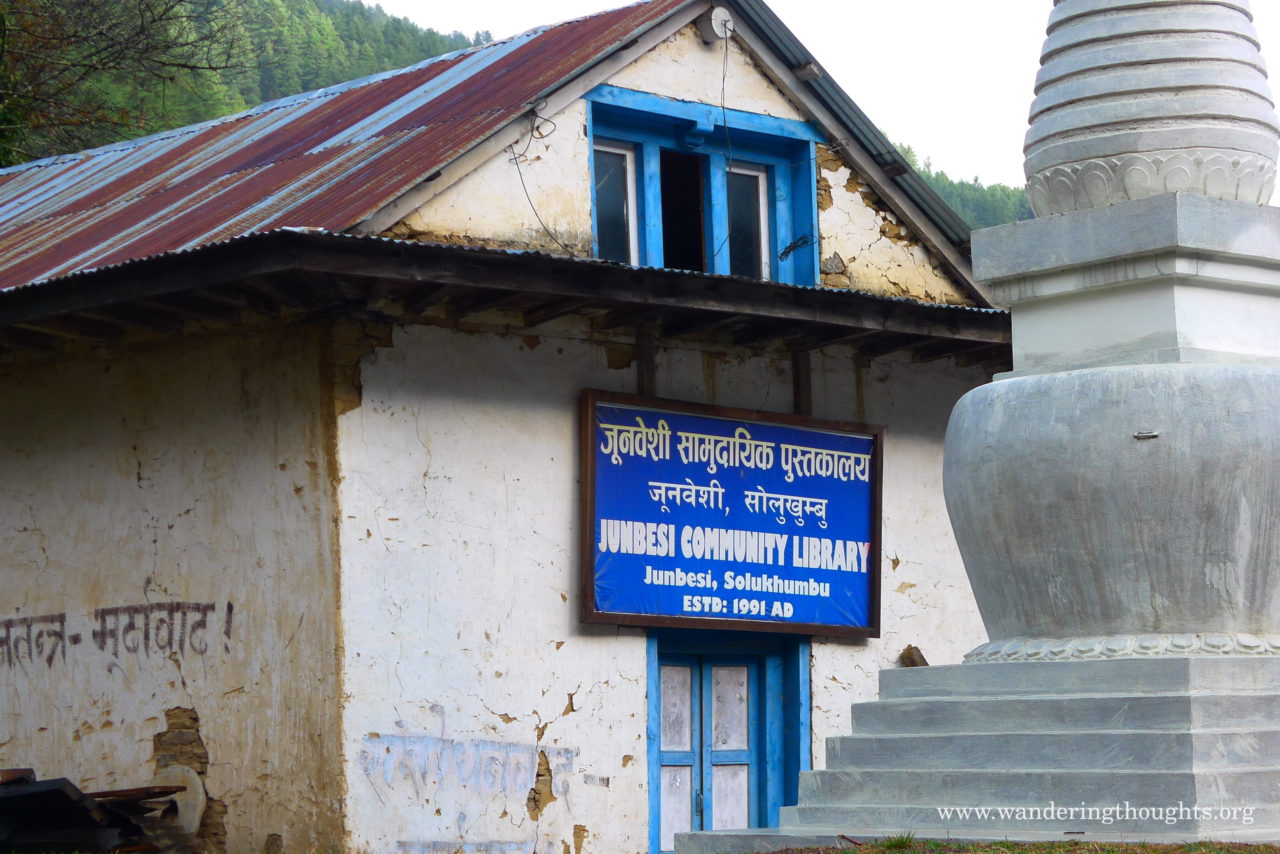 Back in Junbesi we enjoyed the rest of the afternoon at our guest house and later had two hearty bowls of bean soup.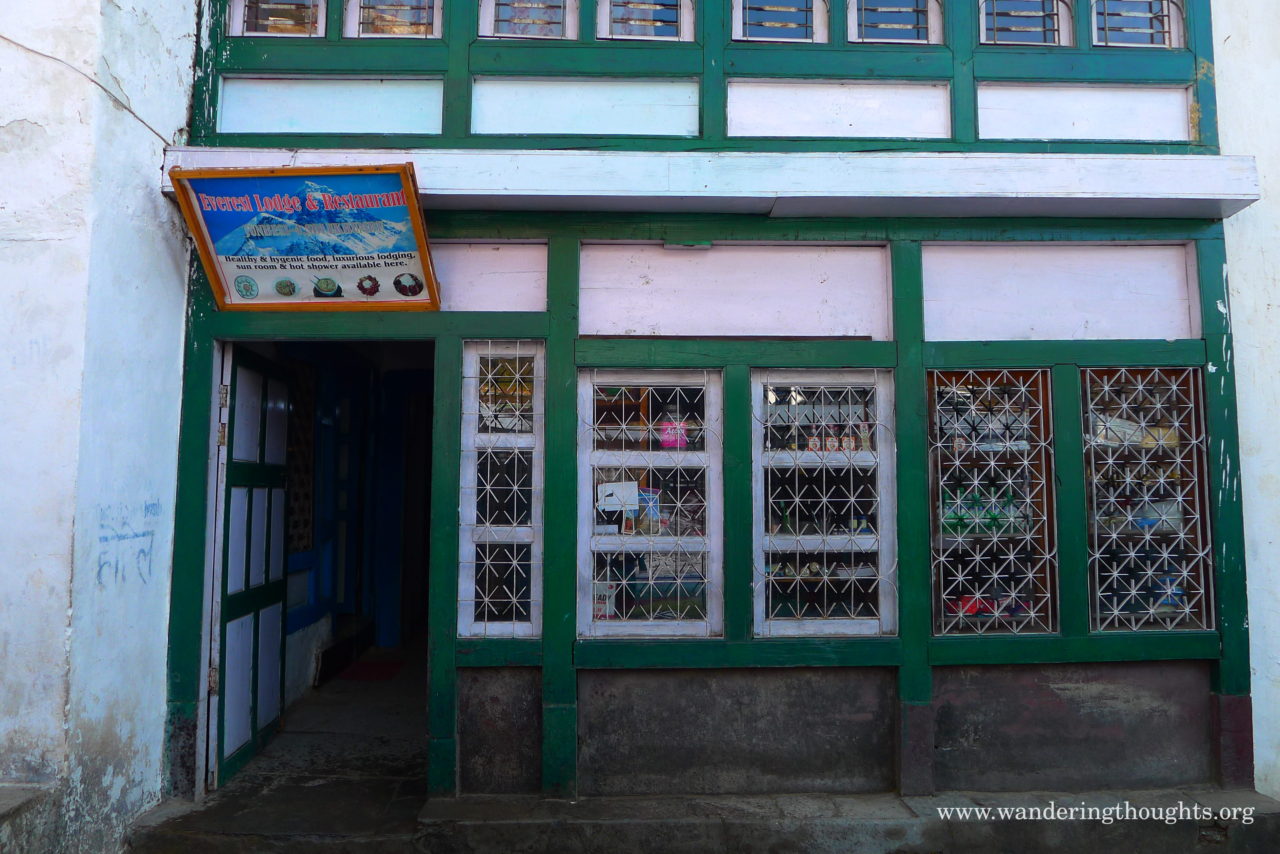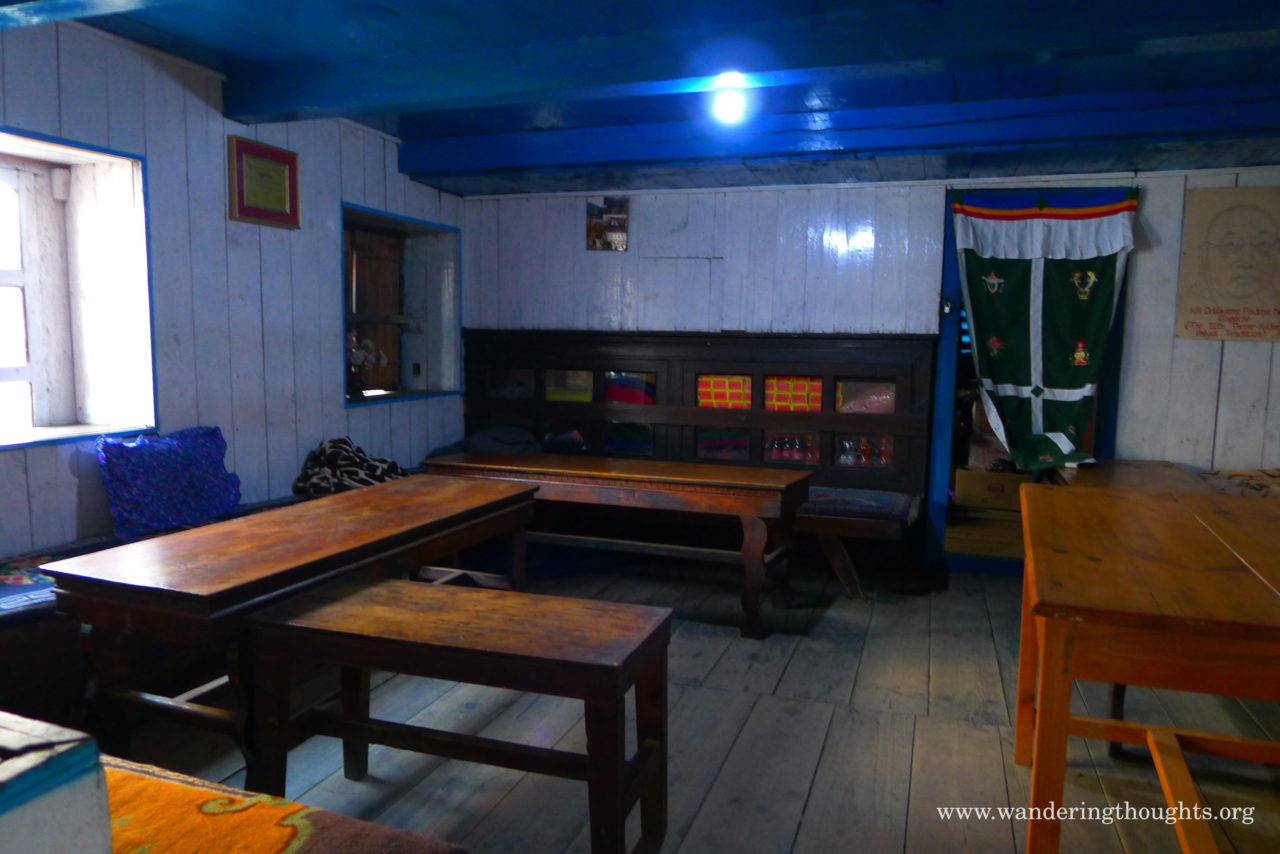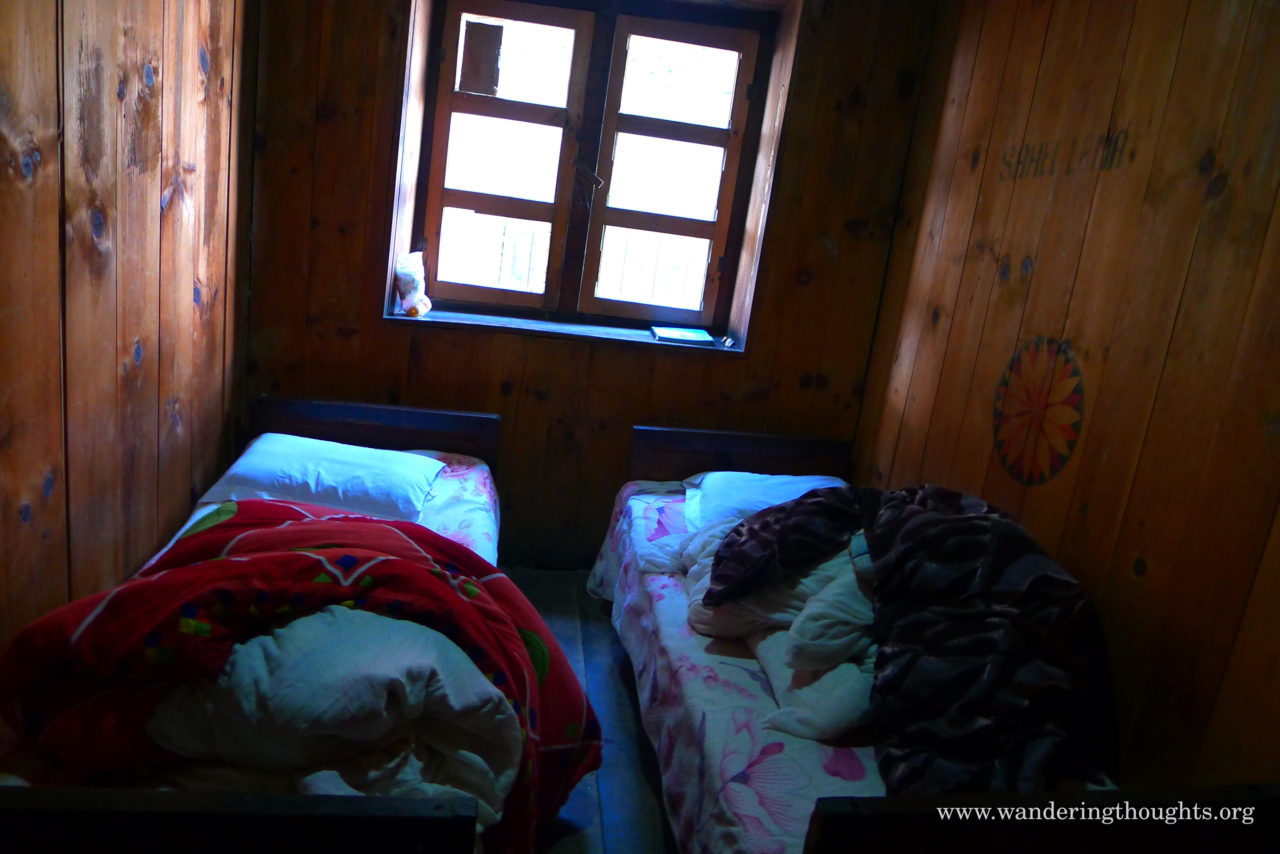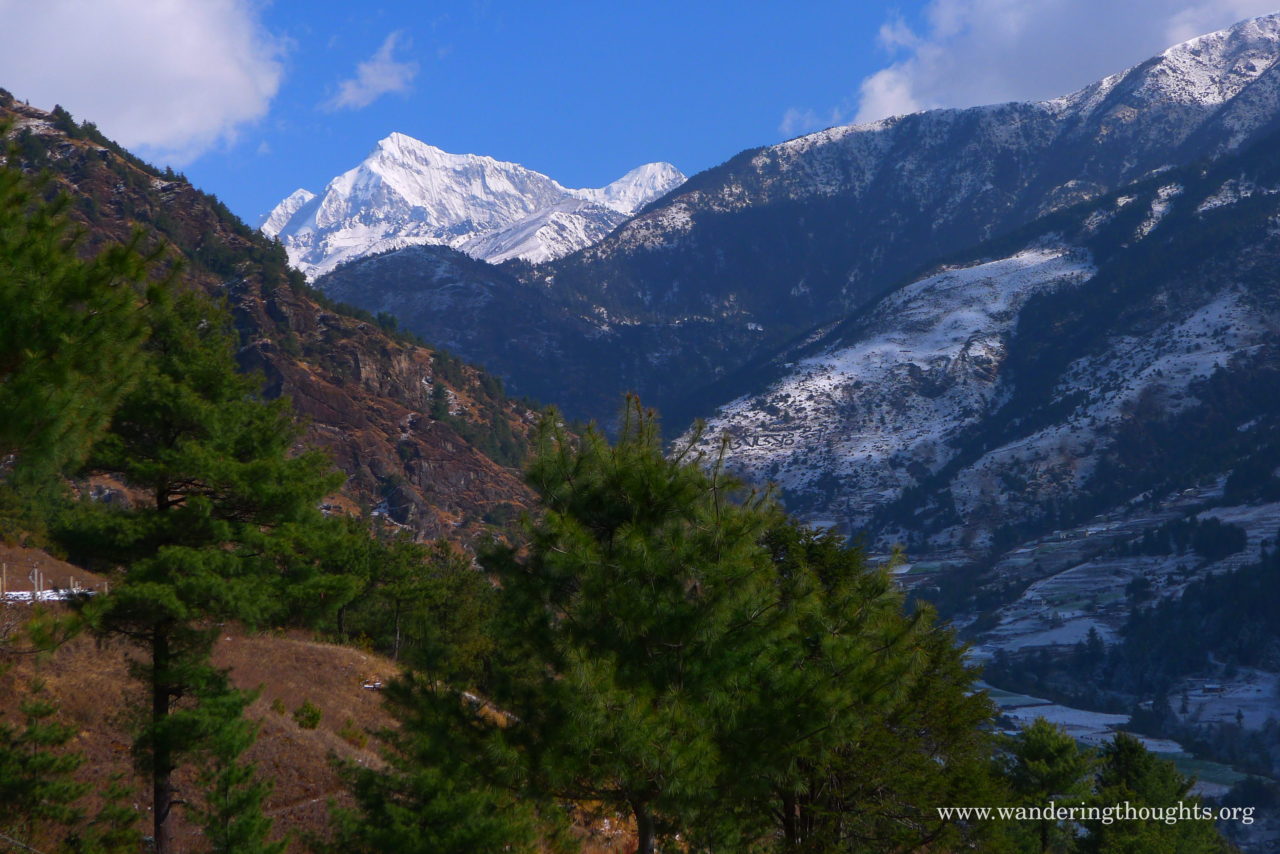 The next day woke us with beautiful sunshine early in the morning and we took the trail towards Pikey peak.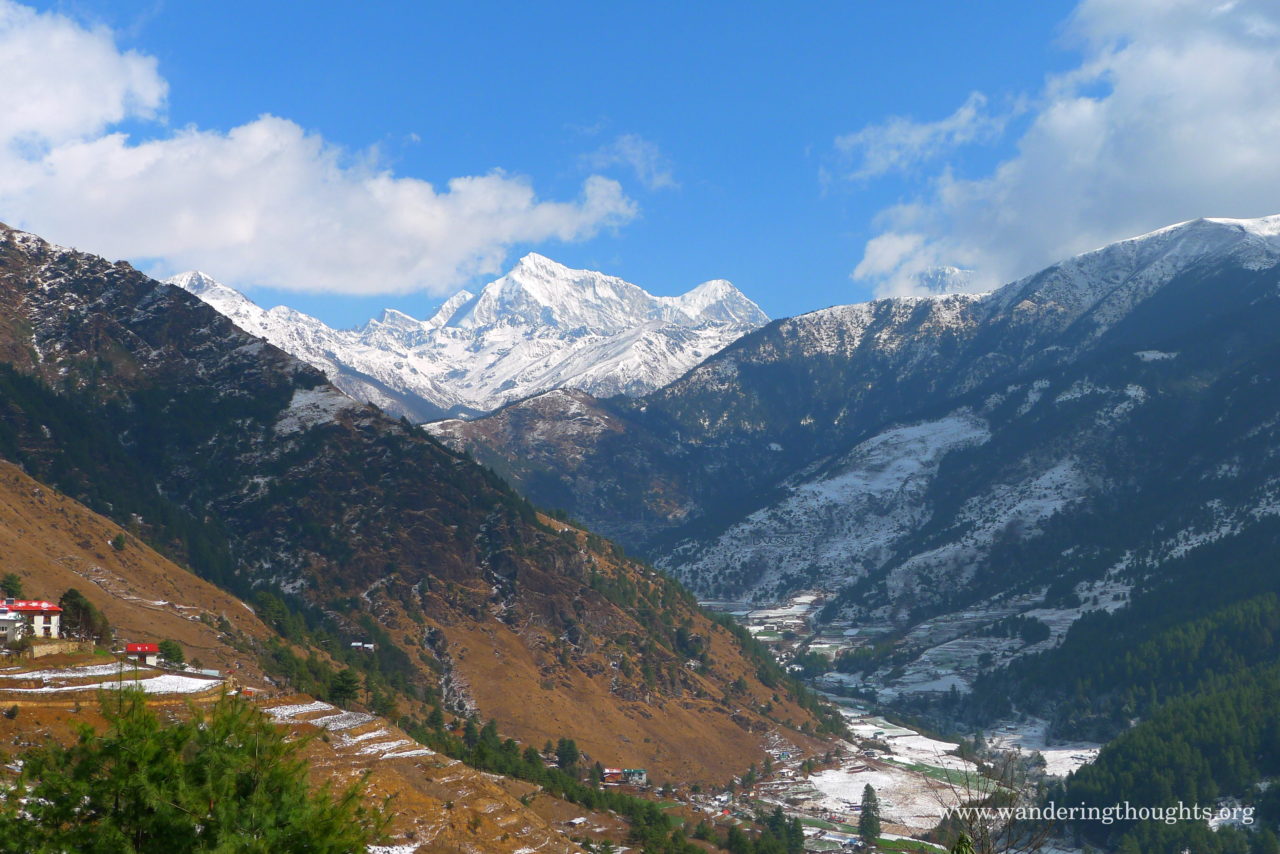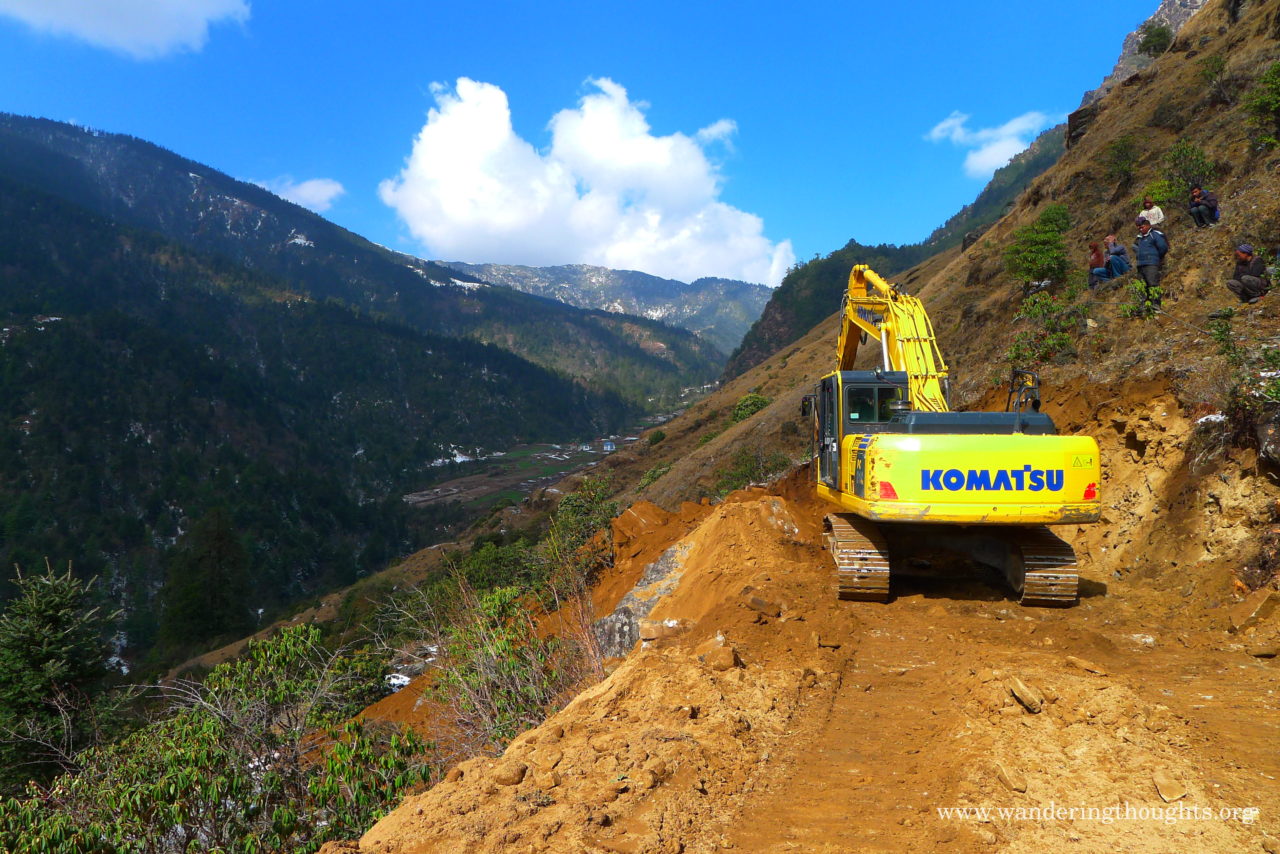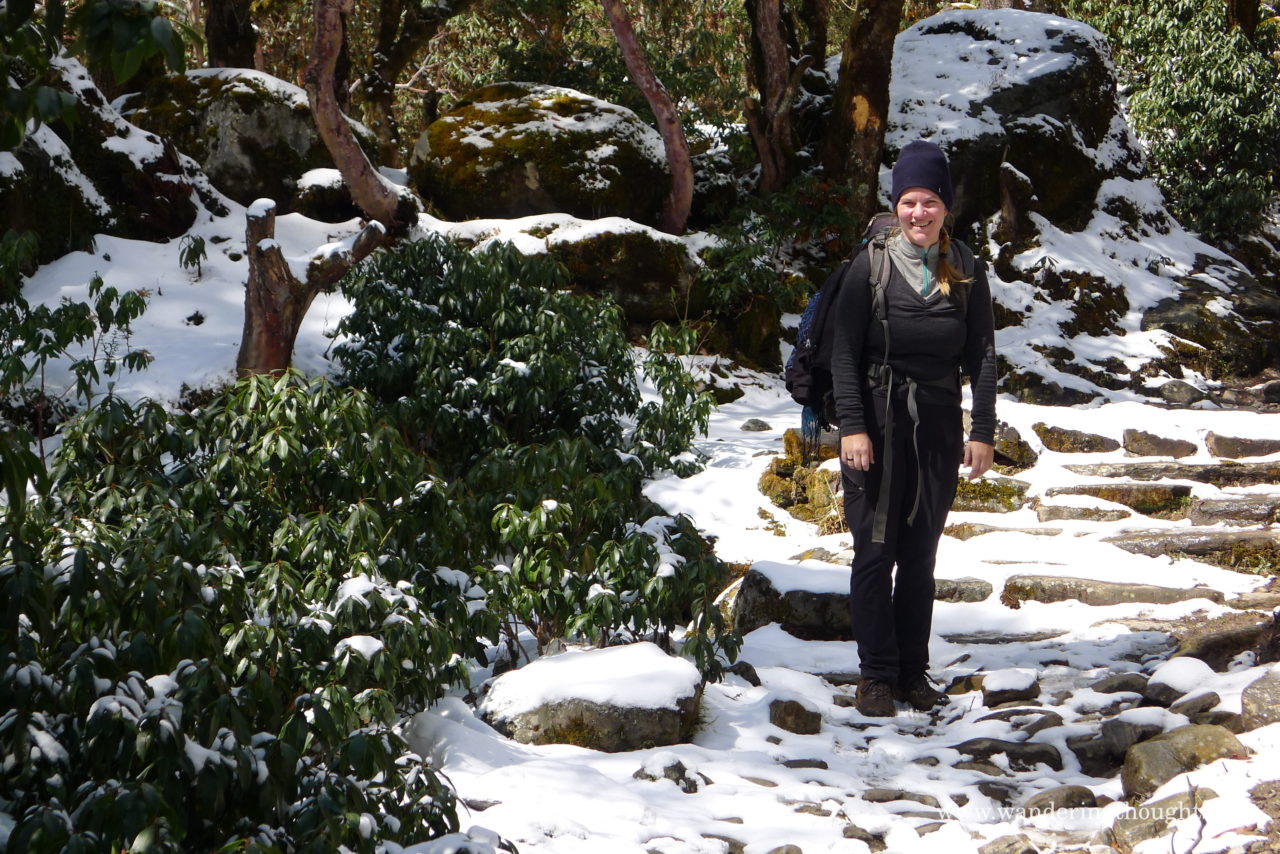 As we went on the sun disappeared and made way for some serious clouds. Again. Snow started to fall all around us and we soon walked in snow and over some icy parts.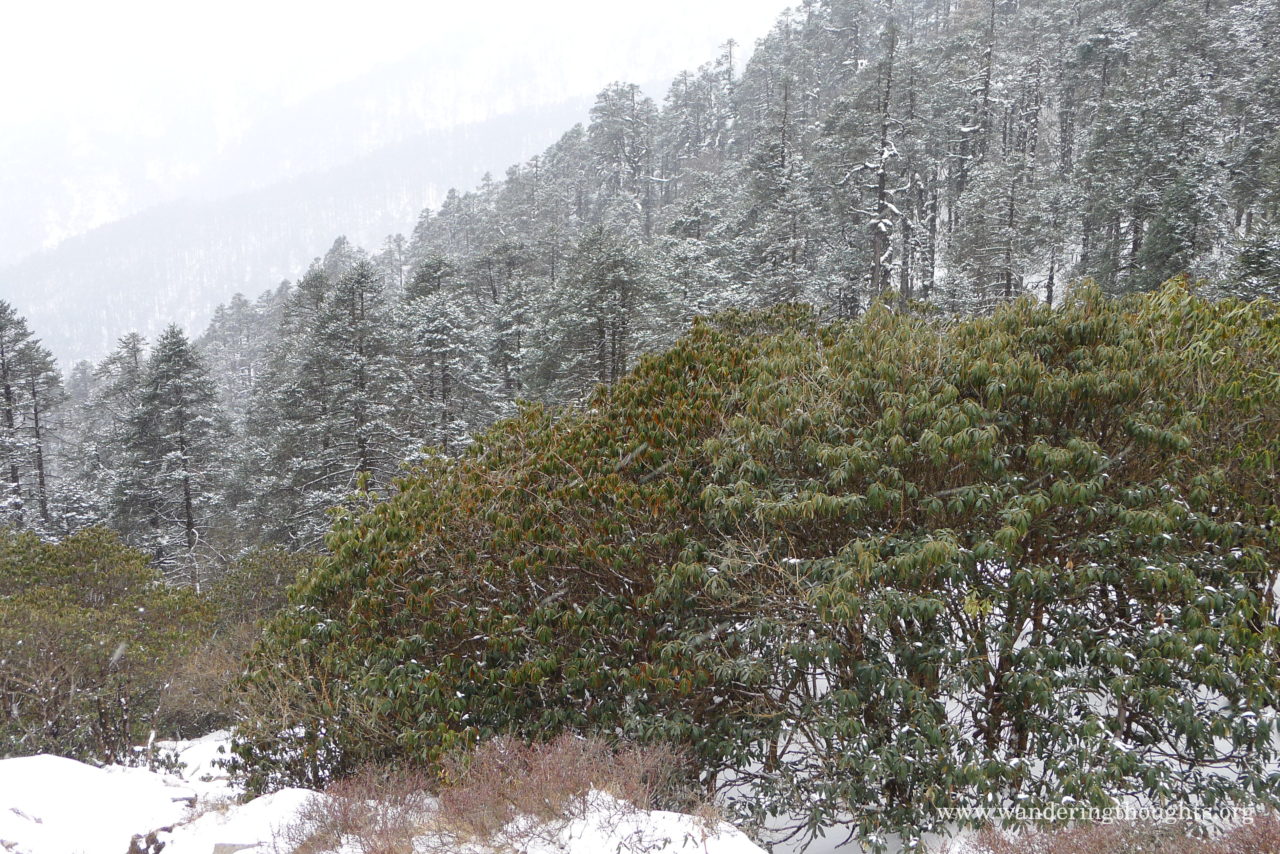 We met several walkers coming in our direction and after talking to them we questioned more and more if crossing Pikey Peak at over 4000m was a good idea. A few of them had attempted to summit it earlier that day but said it was totally snowed in and deep crevices around the peak made for a rather dangerous climb.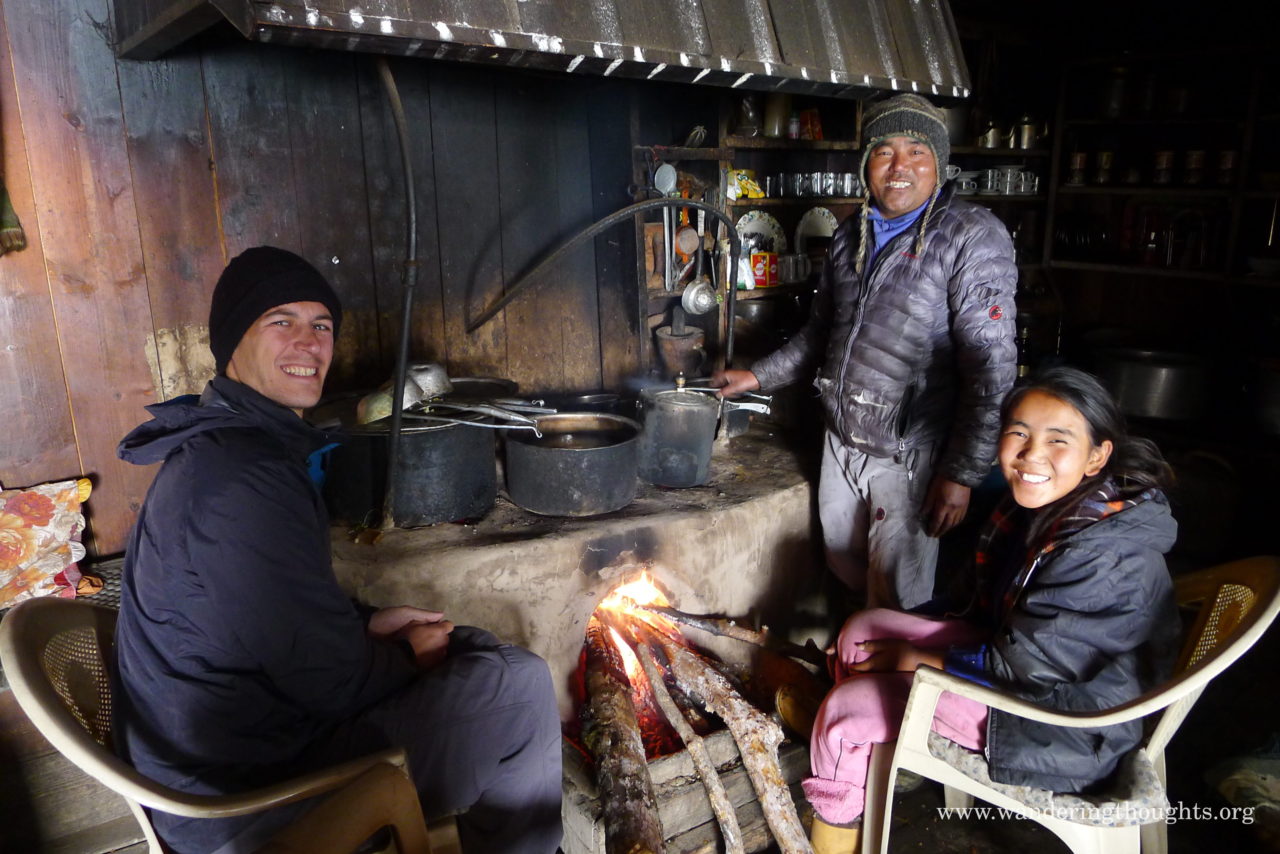 So when we reached Lamjura La Pass at 3600m we had some tea and Dal Bhat and… decided to stay. And instead of doing the loop we intended we got something else again: insight into what it means to live and work in a small hut perched on the mountain side. With mostly hikers as company or the occasional call through the phone with two sim cards and a satellite channel.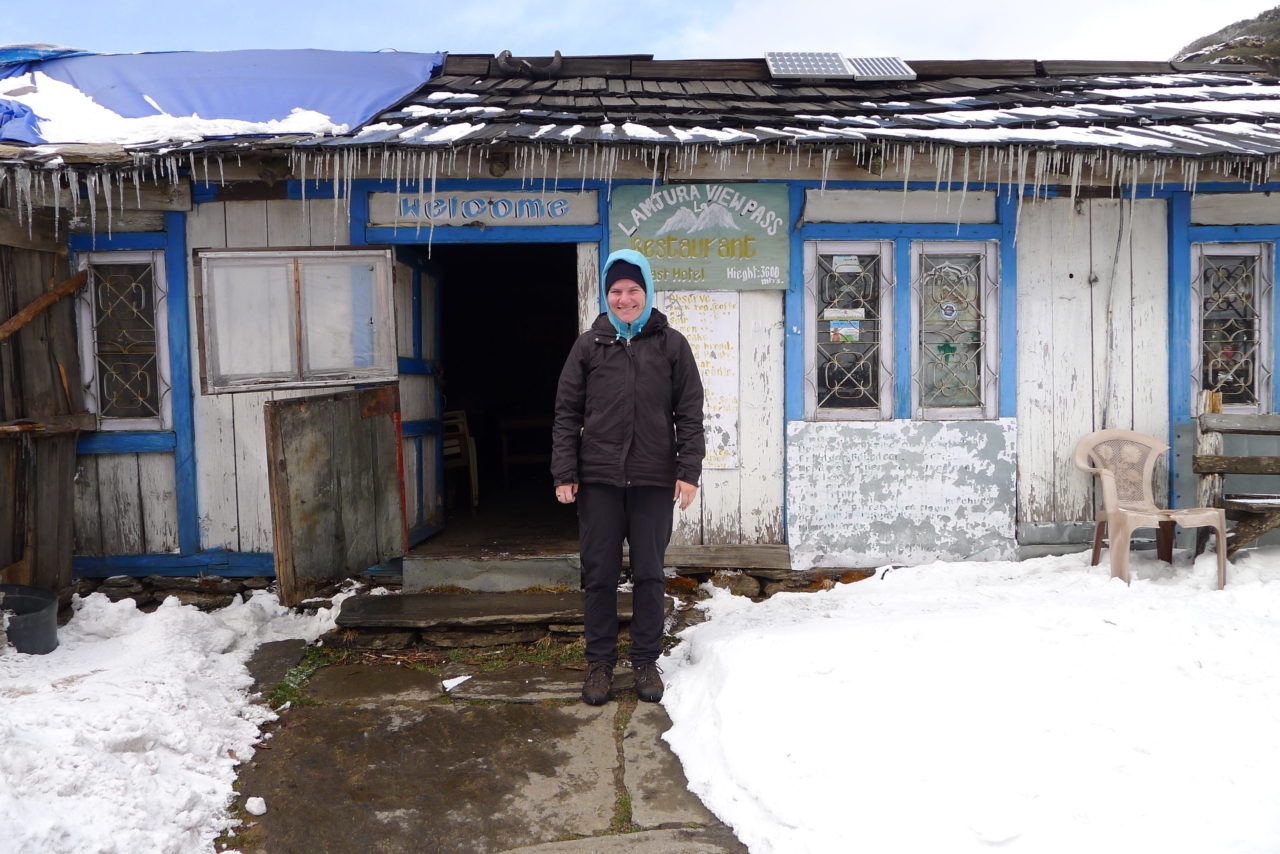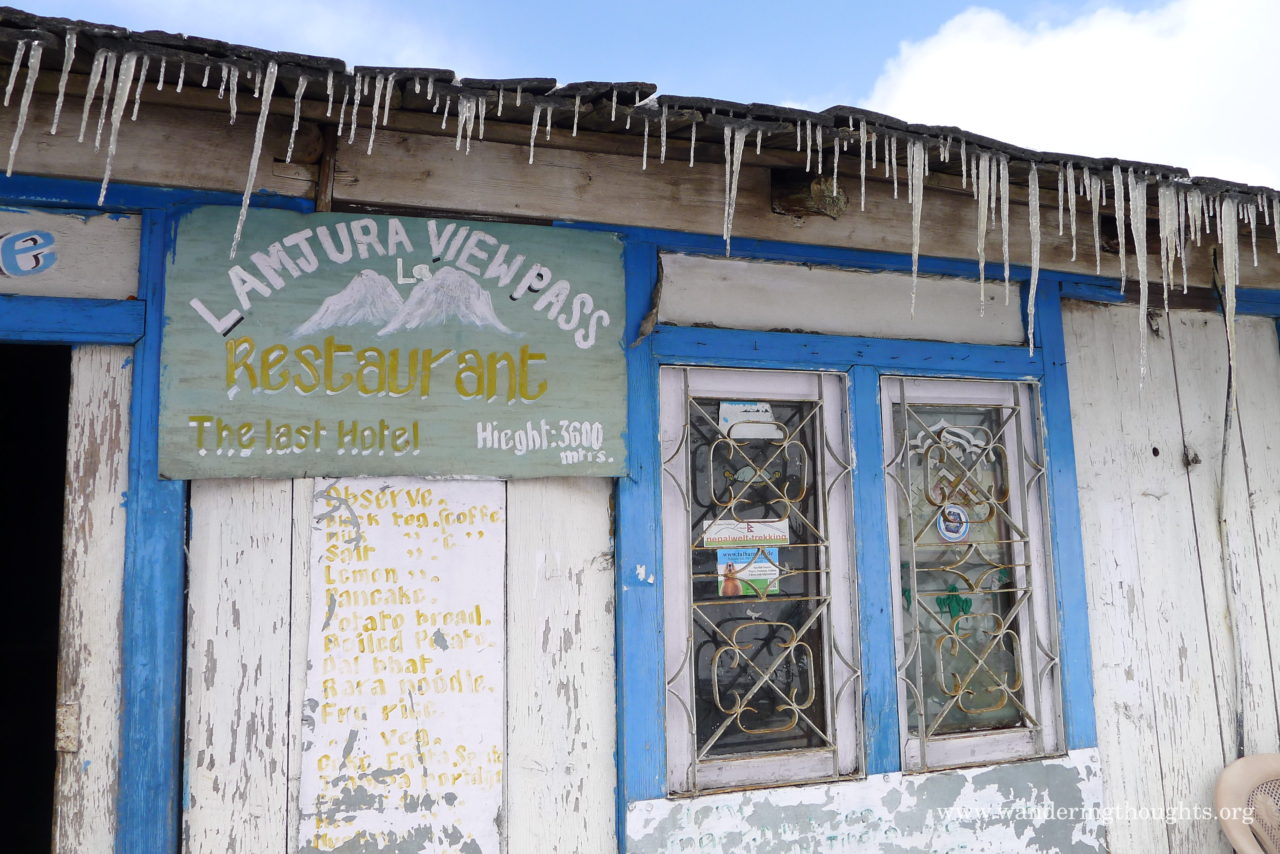 We enjoyed talking to father and daughter (unfortunately I forgot their names) and they enjoyed looking at our pictures on camera and phone. One time, two times, three times. That's when I really understood that there is not a lot to do for leisure around here. Sure, making tea and food for the occasional hiker but apart from that they seemed happy to have some distraction.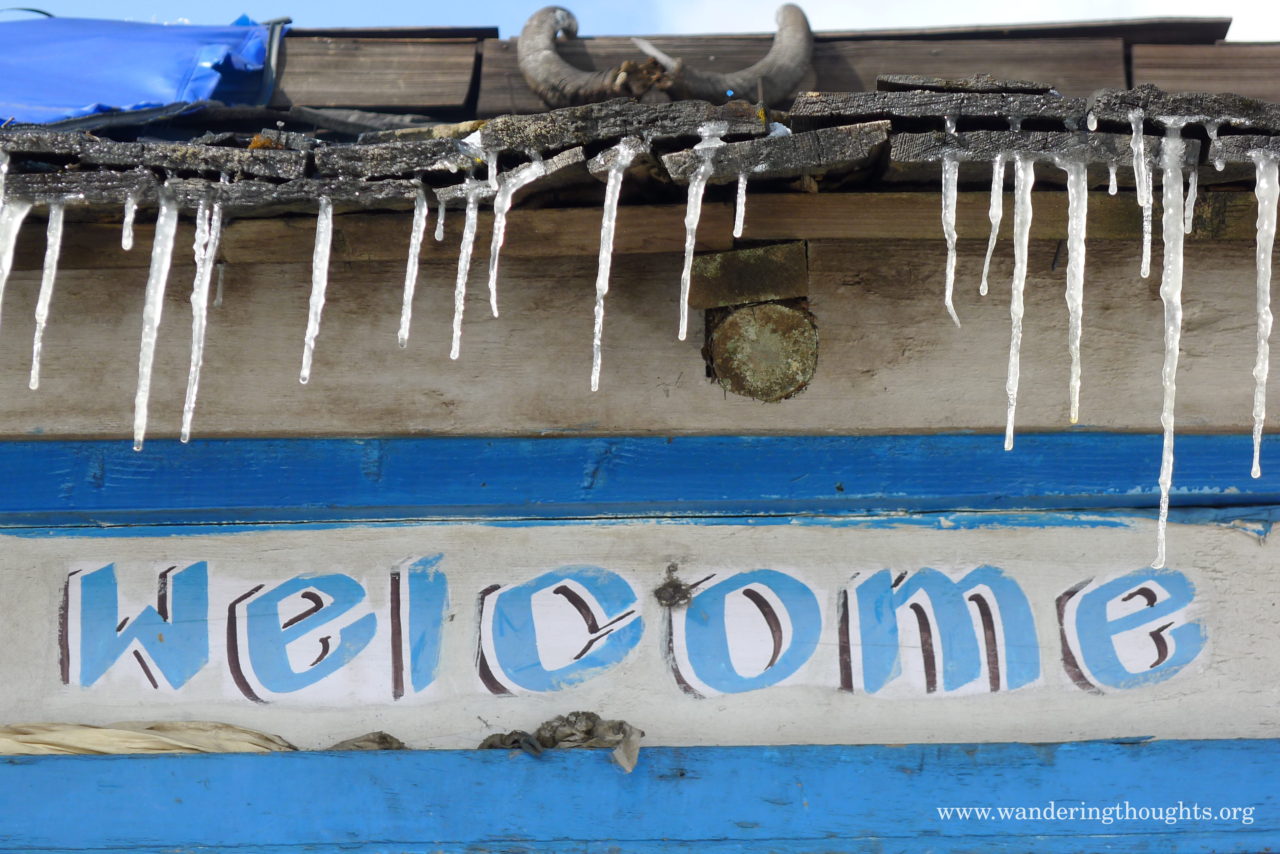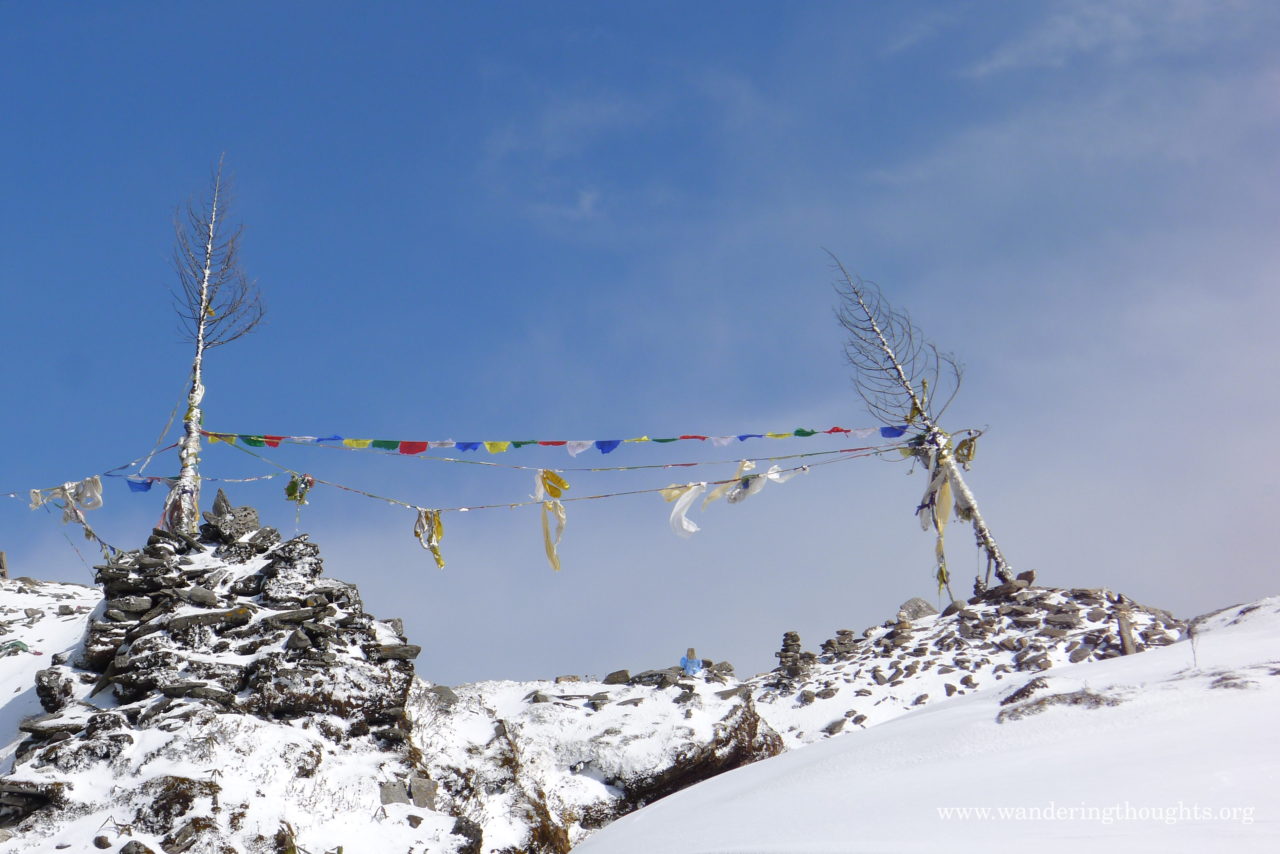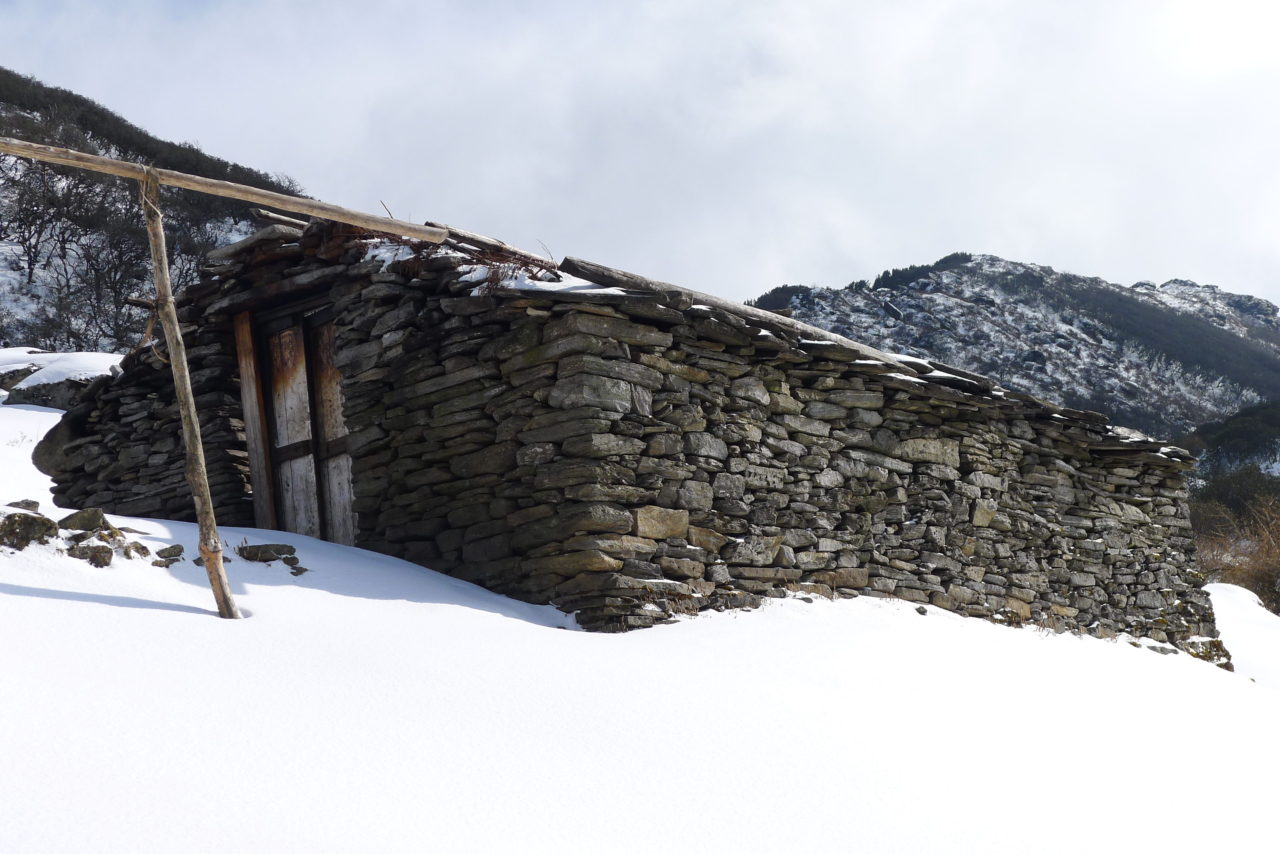 When we heard thunder rumbling once again we knew staying here was the right decision even if it got seriously cold at night. The hut was not heated and wind blew through the wooden house. The damp covers barely provided any warmth which made for a bloody freezing night. Where I grew up people build sturdy houses with well insulated walls to keep the cold out. Here where it gets much colder more time out of the year we stayed in a hut made of one layer of wood with a door that stayed open during the day. The only way to stay warm was to cover yourself in all the clothing and sit next to the oven.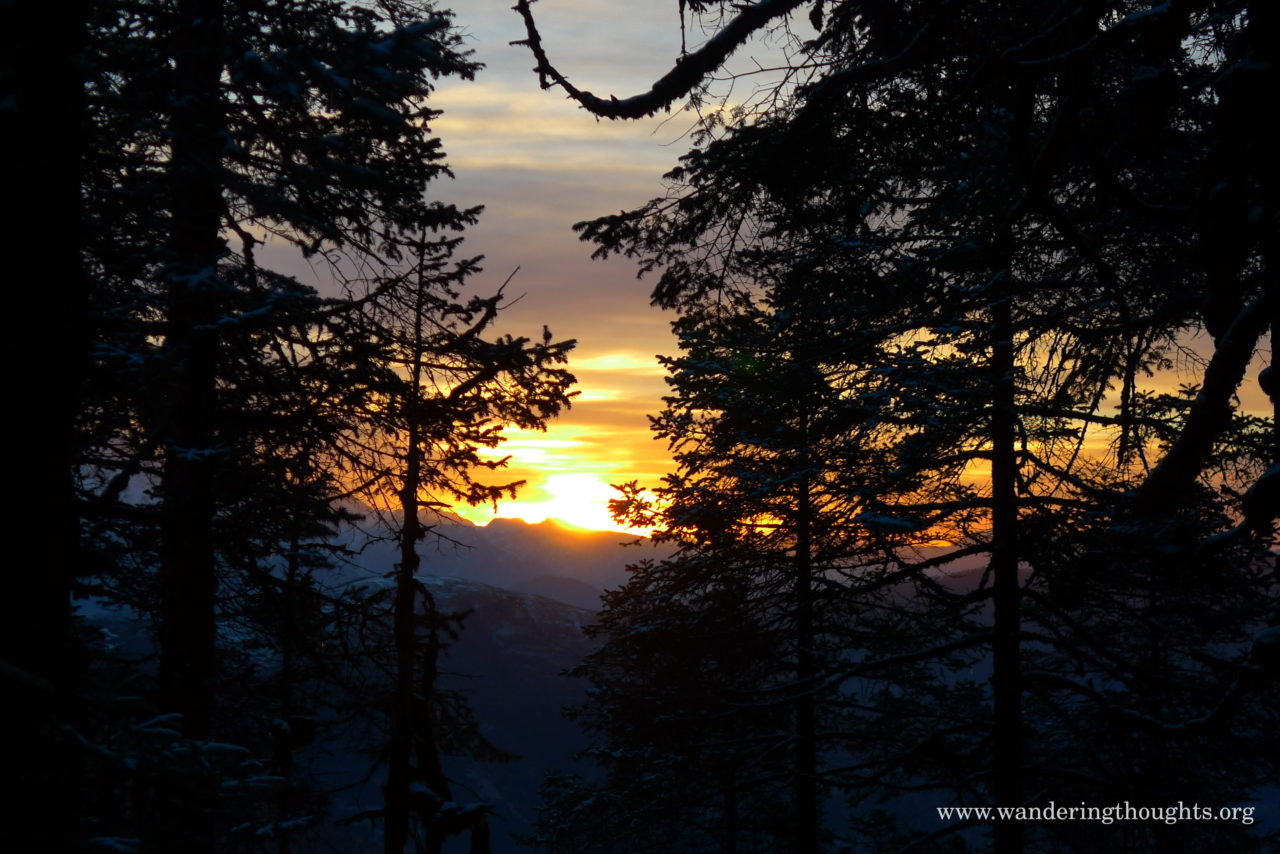 Due to the cold getting up early the next morning was not a problem and we climbed up towards Pikey peak as far as it was safe. Breathing heavily we stomped through snow up above the tree line. The mountain range was impressive but of course we couldn't see the really high mountains behind.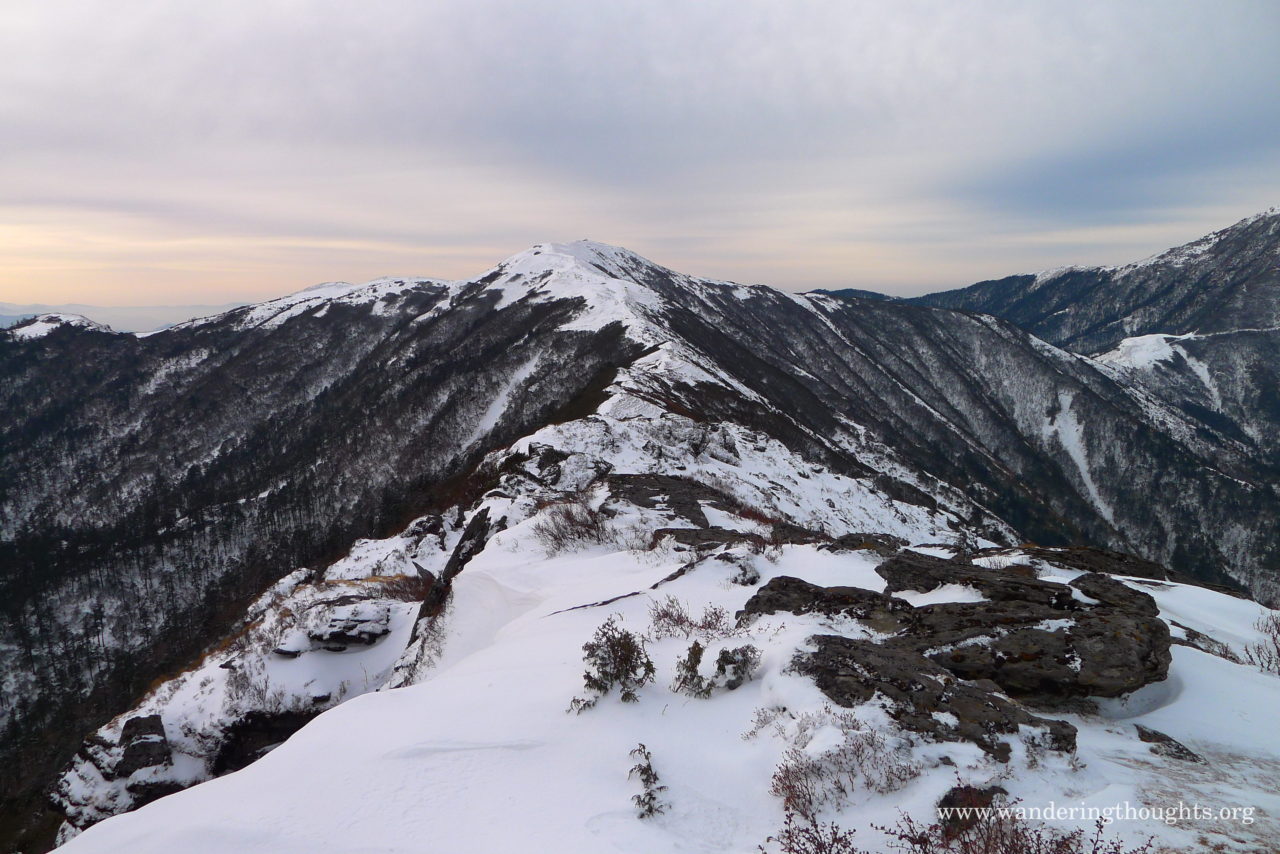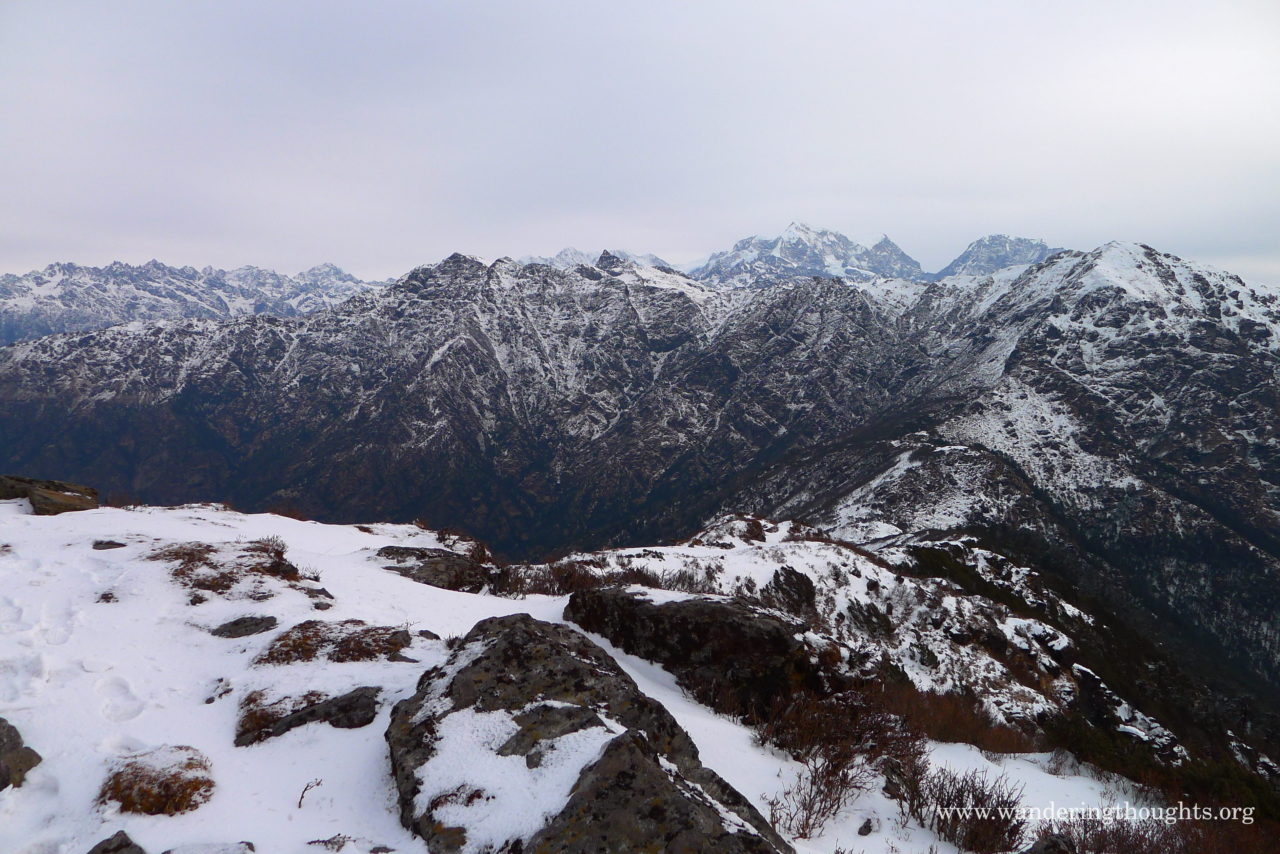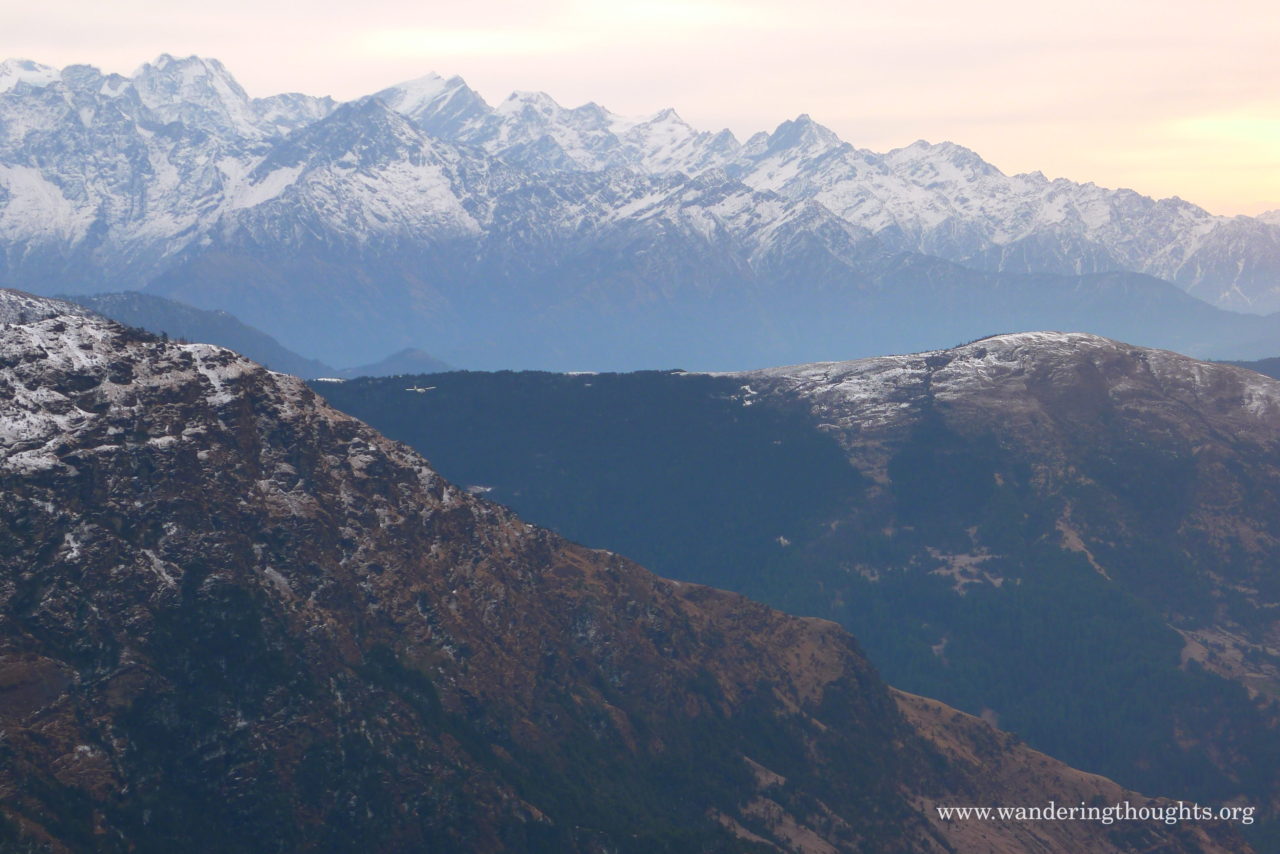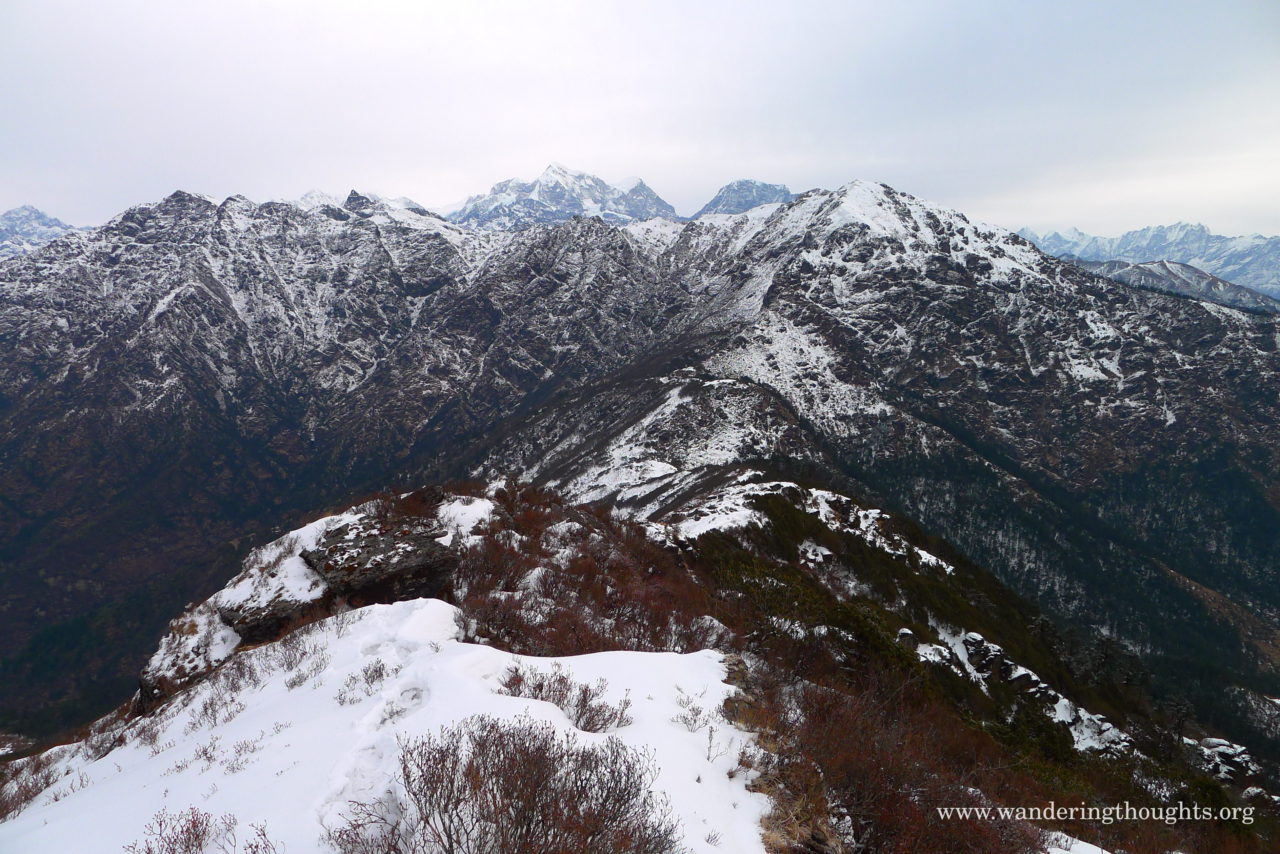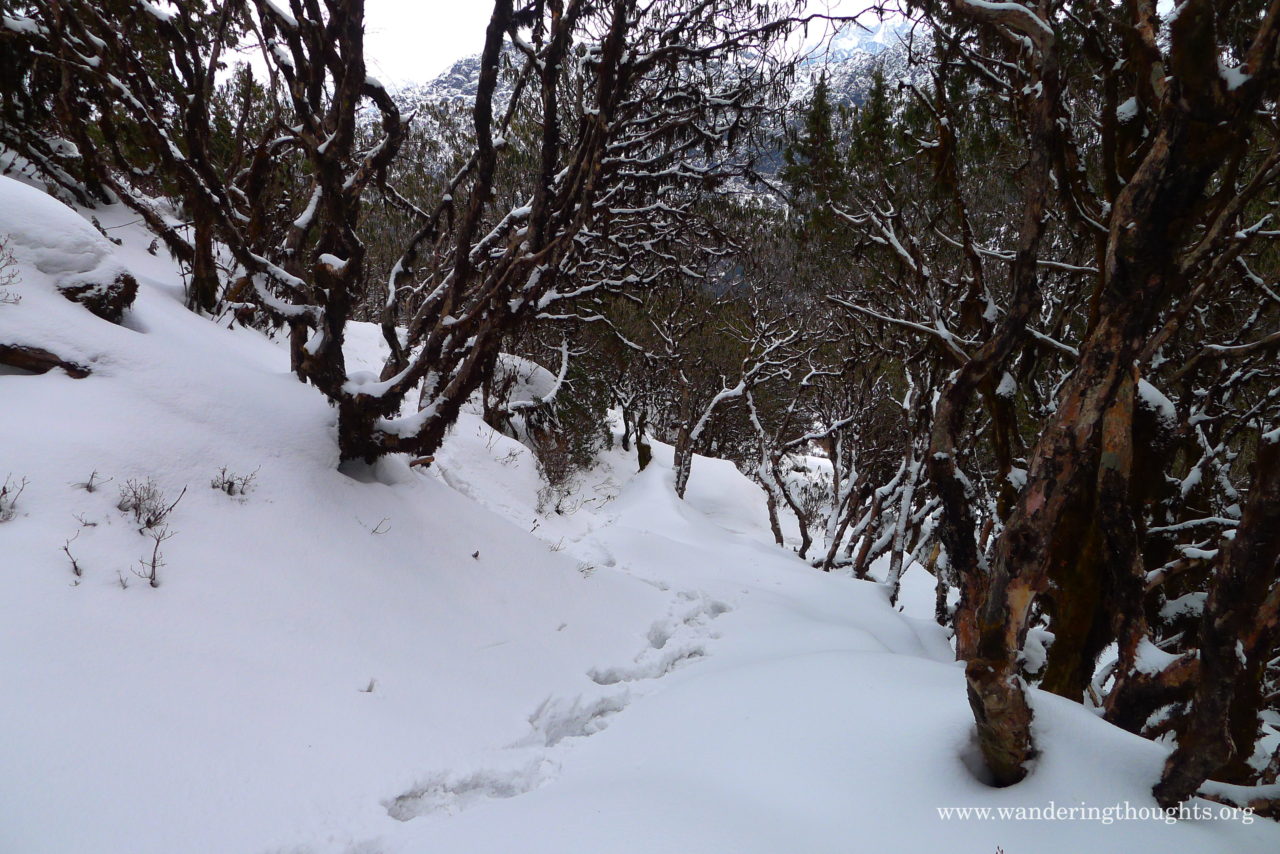 Coming down we had some breakfast, one last visit to the freezing outdoor toilet and then we were off on our way back.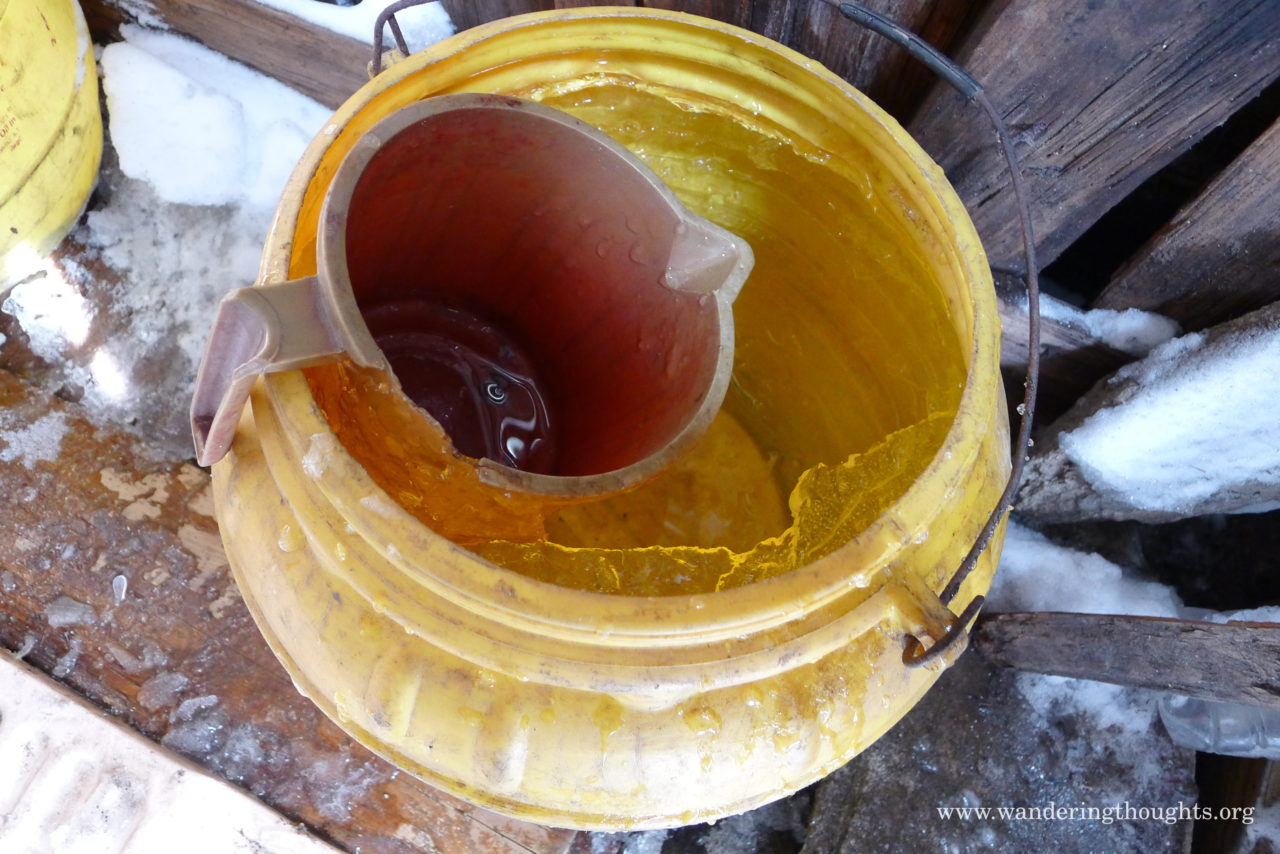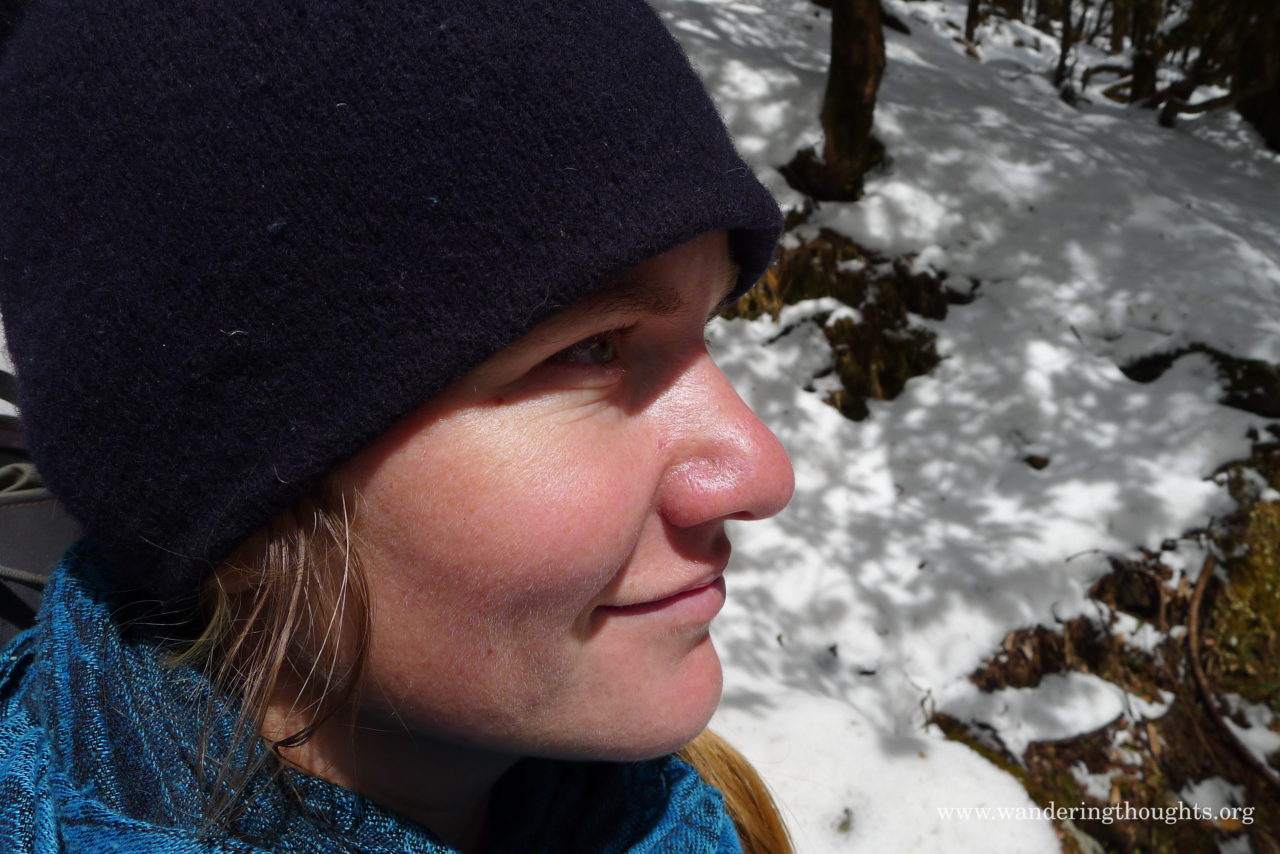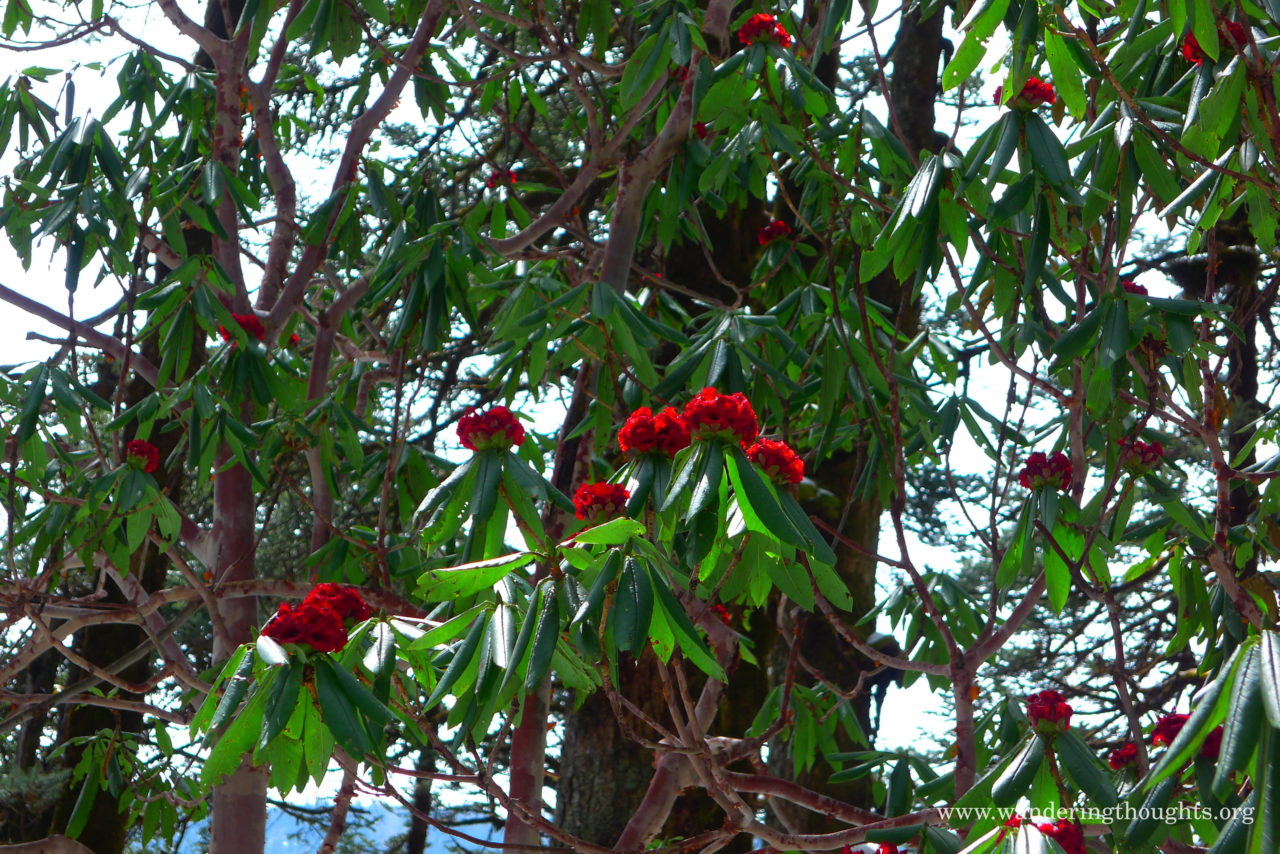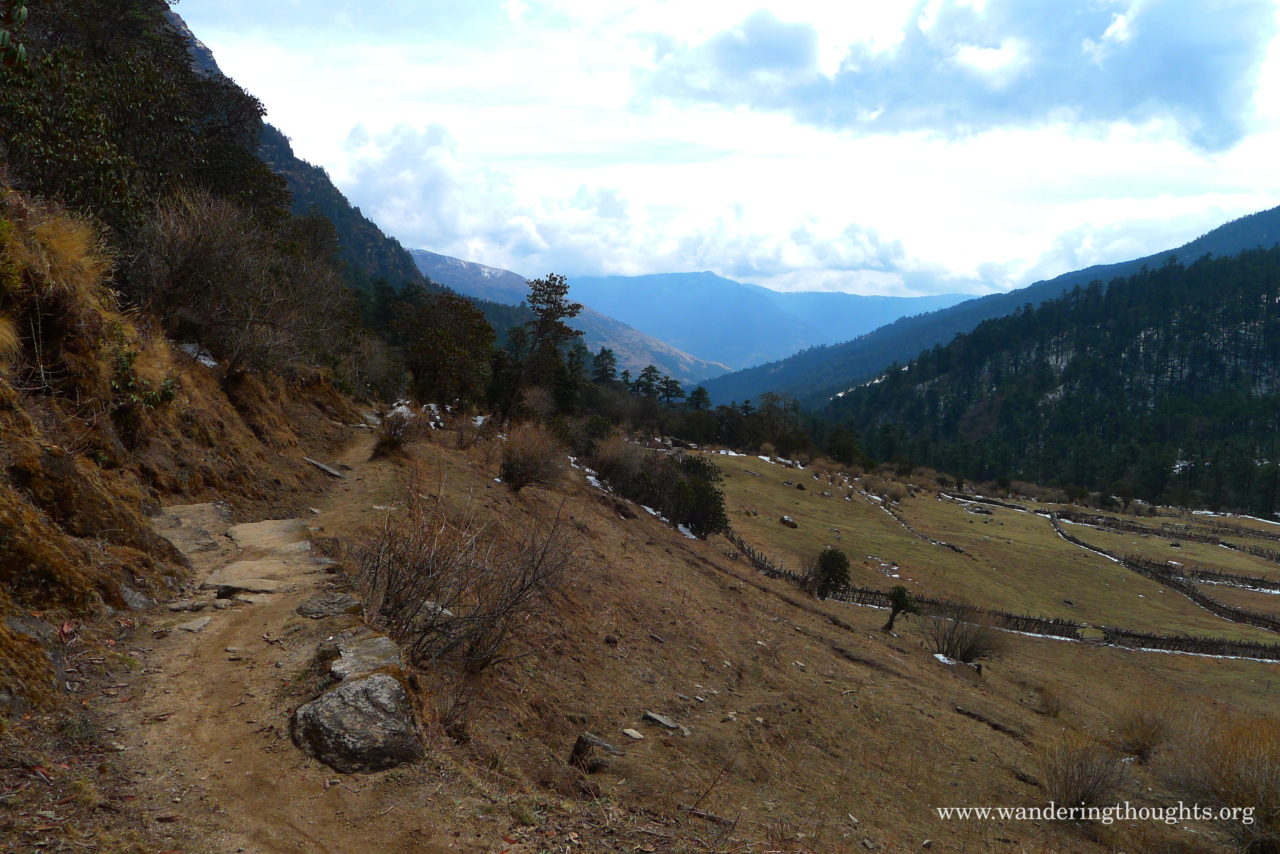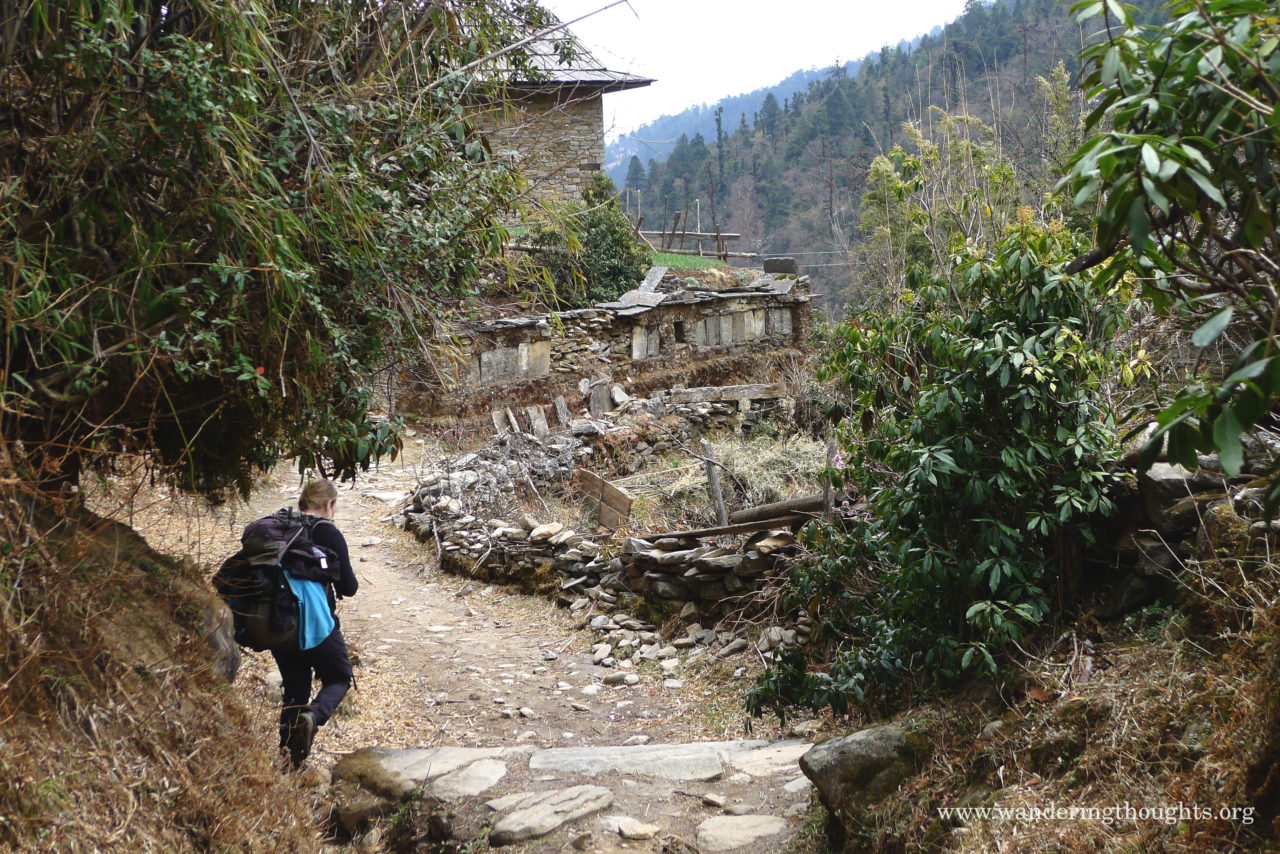 From Salleri we took a shared taxi back to Okhaldunga where we were reunited with our bicycles. Off we go towards Kathmandu!