February / March 2017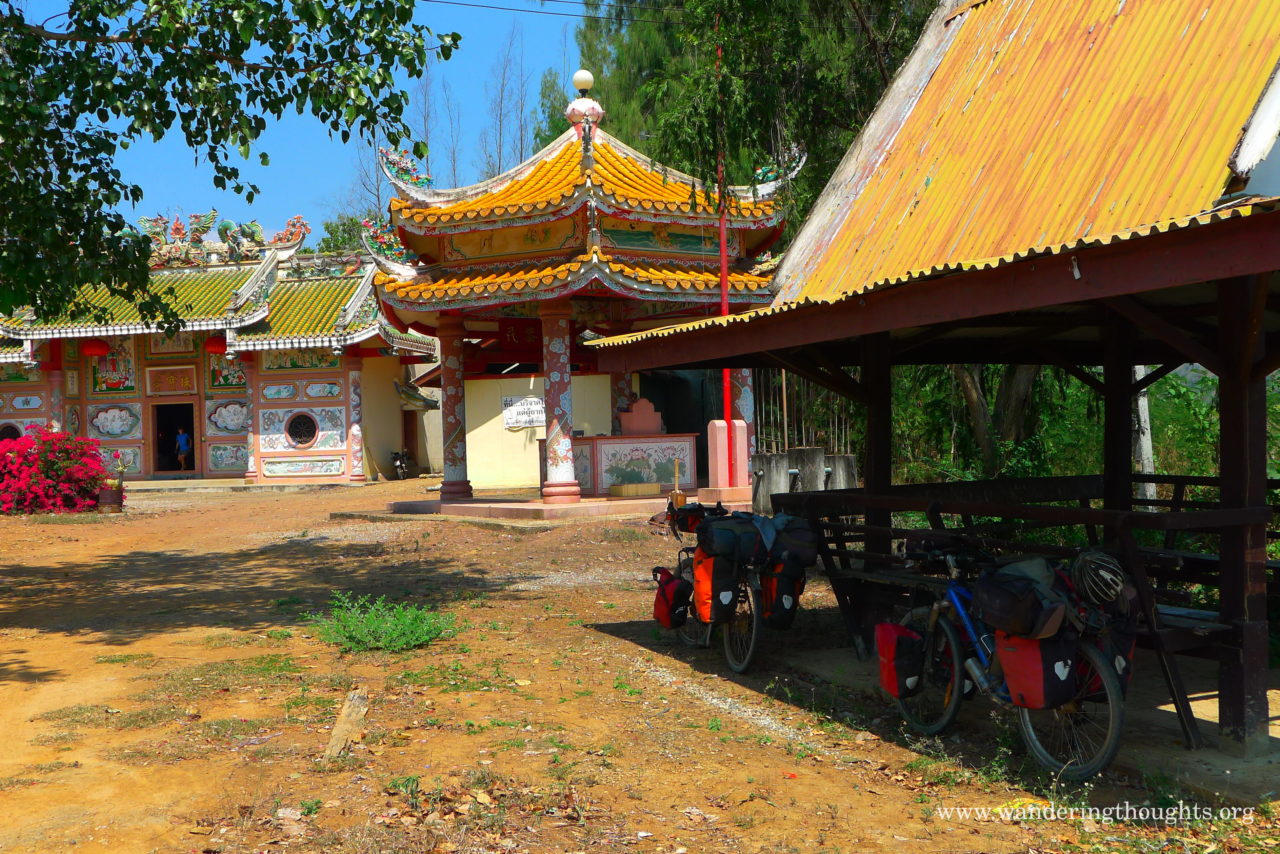 Leaving Myanmar we found ourselves entering Thailand again, for the 4th time on this trip. Not that we were complaining – we both love the ubiquitous and tasty food, the small roads which make cycling so enjoyable and the friendly people.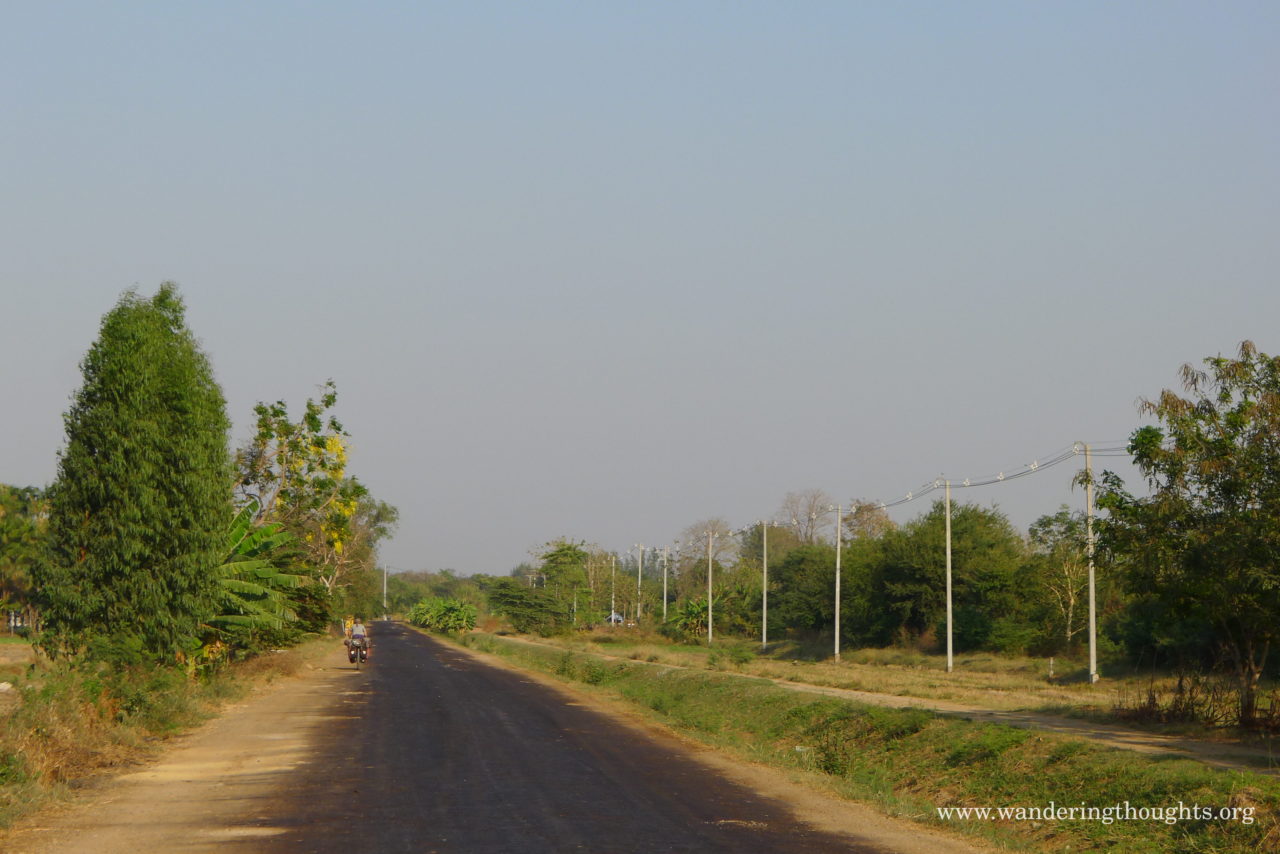 This time we even managed to see some friends again. Shoot and Pasan had hosted us the last time when we cycled through and we were very happy to have a small break at their oasis like café again.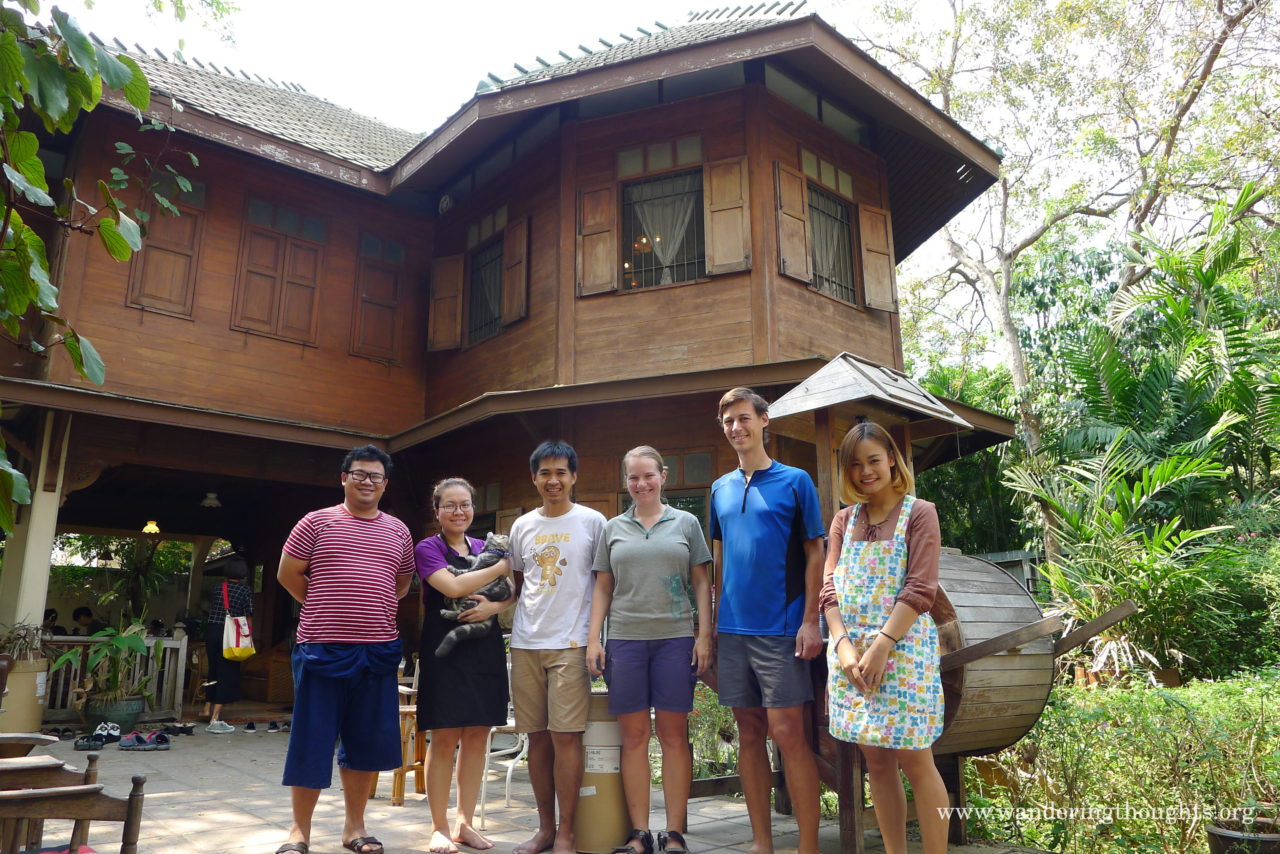 After that we stayed with our friend Toom in Bangkok for a few days, mostly to get organized and rest for a bit.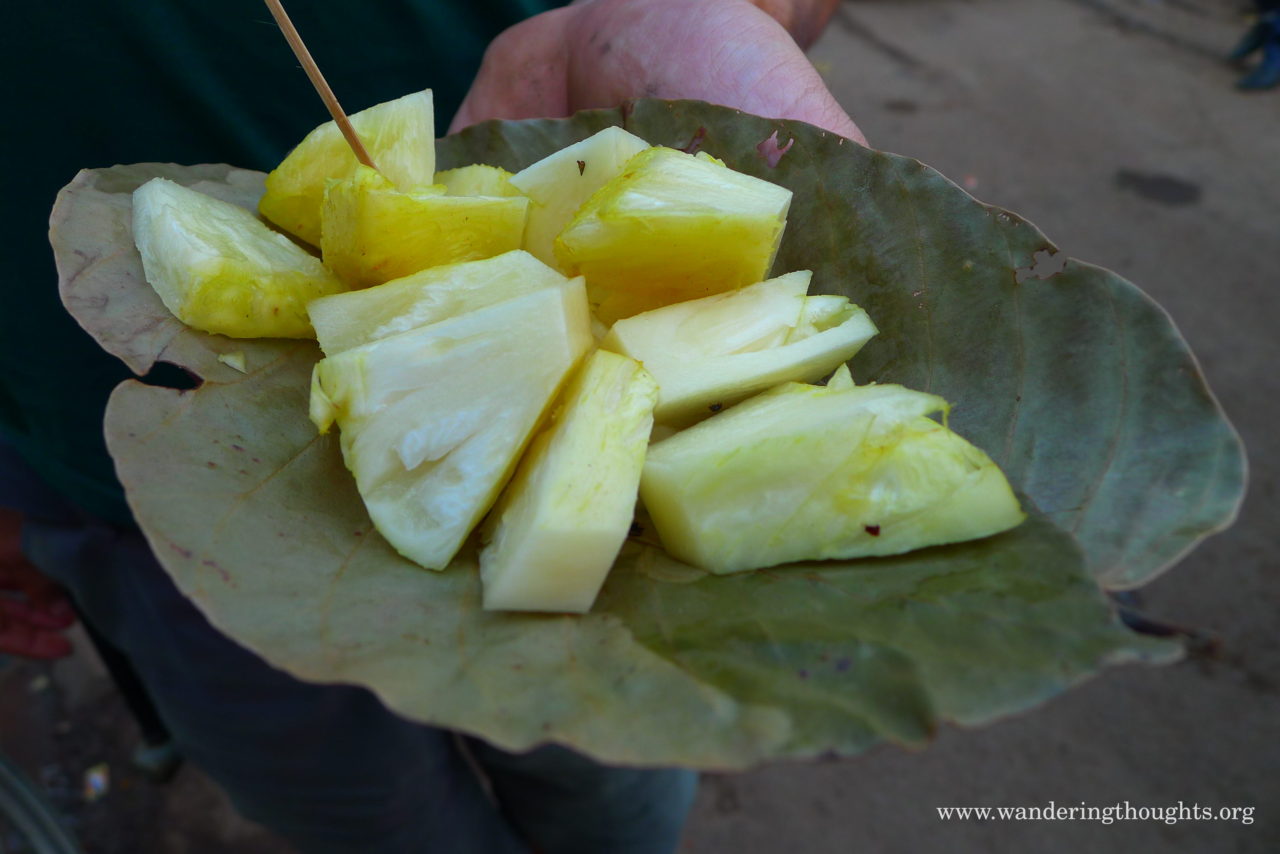 And soon we stuffed us and our two giant bike boxes into an oversized taxi on the way to the airport. Arriving in Kolkata two hours later we assembled our bikes and got our first taste of cycling in India. Luckily it was early morning so the traffic wasn't too bad yet. Still we got the feeling that bicycles are way down on the metaphoric food chain here.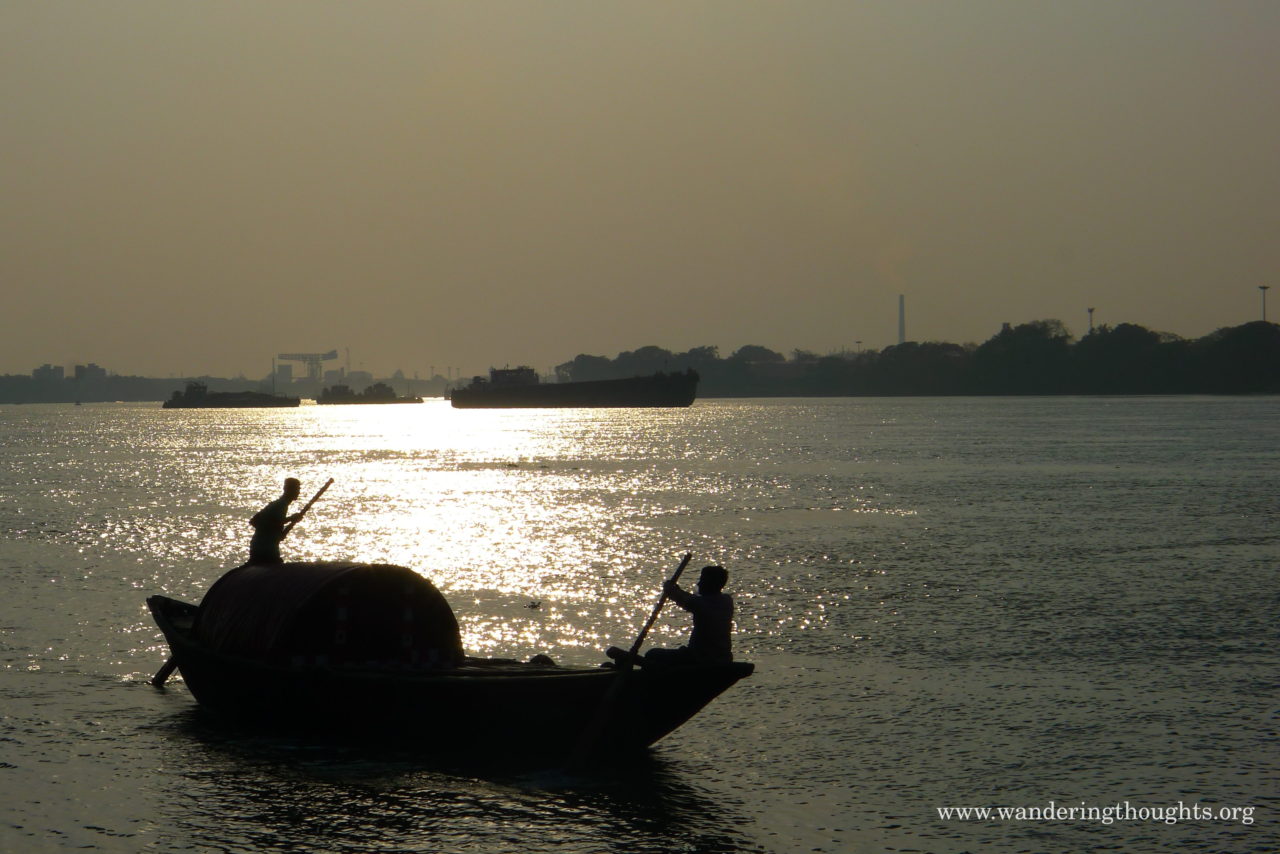 Nevertheless we managed to find a small room to stay in, rested for a bit and ventured out to find some food. Between wandering around, talking to some people on the streets and cycling to a couchsurfing meeting, we both enjoyed being here a lot.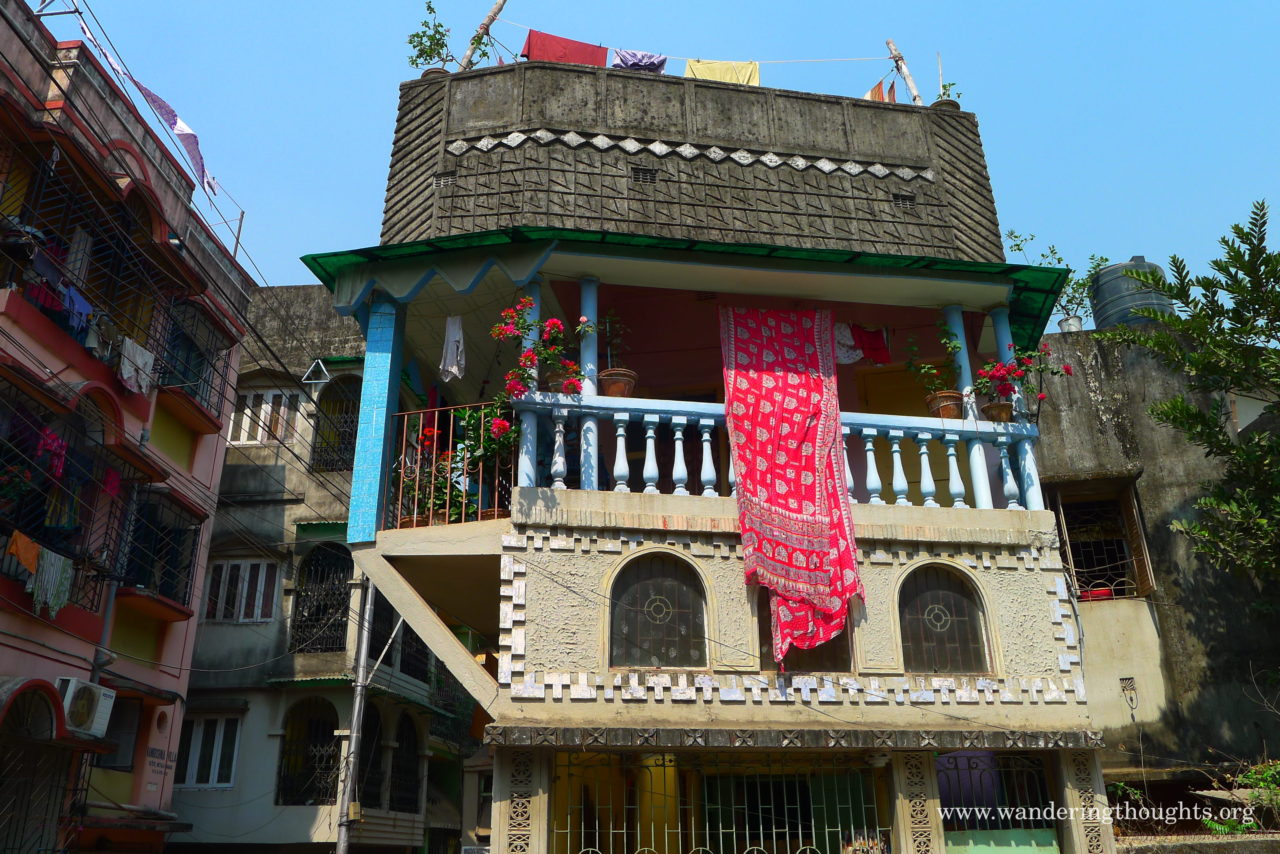 When Pankaj, a fellow couchsurfer, invited us to stay a few days at his place we accepted almost right away and this is when it got really interesting. Having long conversations on his quiet balcony, enjoying one too many drinks, walking around in this colorful neighborhood and cooking together made for a perfect welcome to a new country.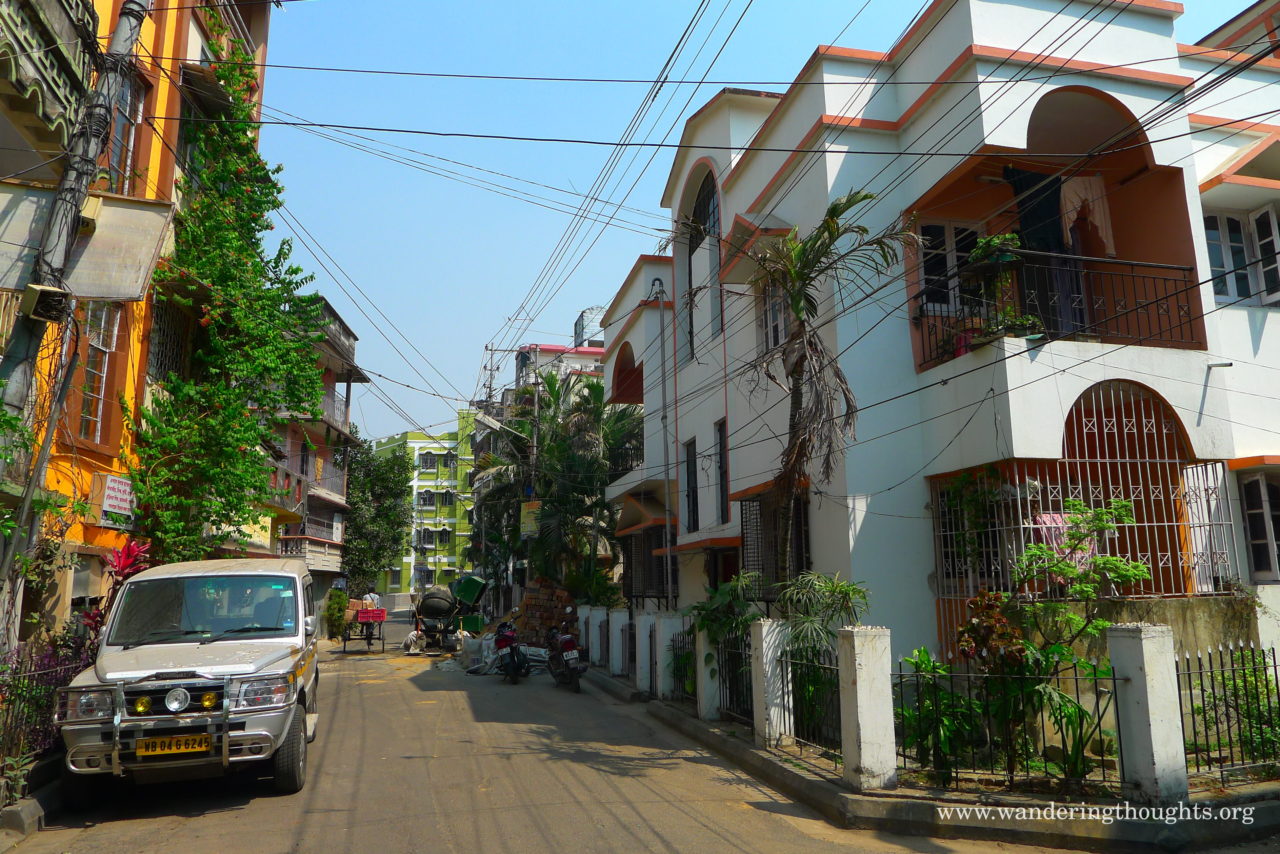 Once more I am convinced that we are able to find friends everywhere. Instead of focusing on our differences we should find the things we do have in common. And we should talk about the things that move us and get inspired. In Pankaj's case that is movies. His inspiration for them truly impressed us and over six months later we are still in touch, talking about travels and films and such.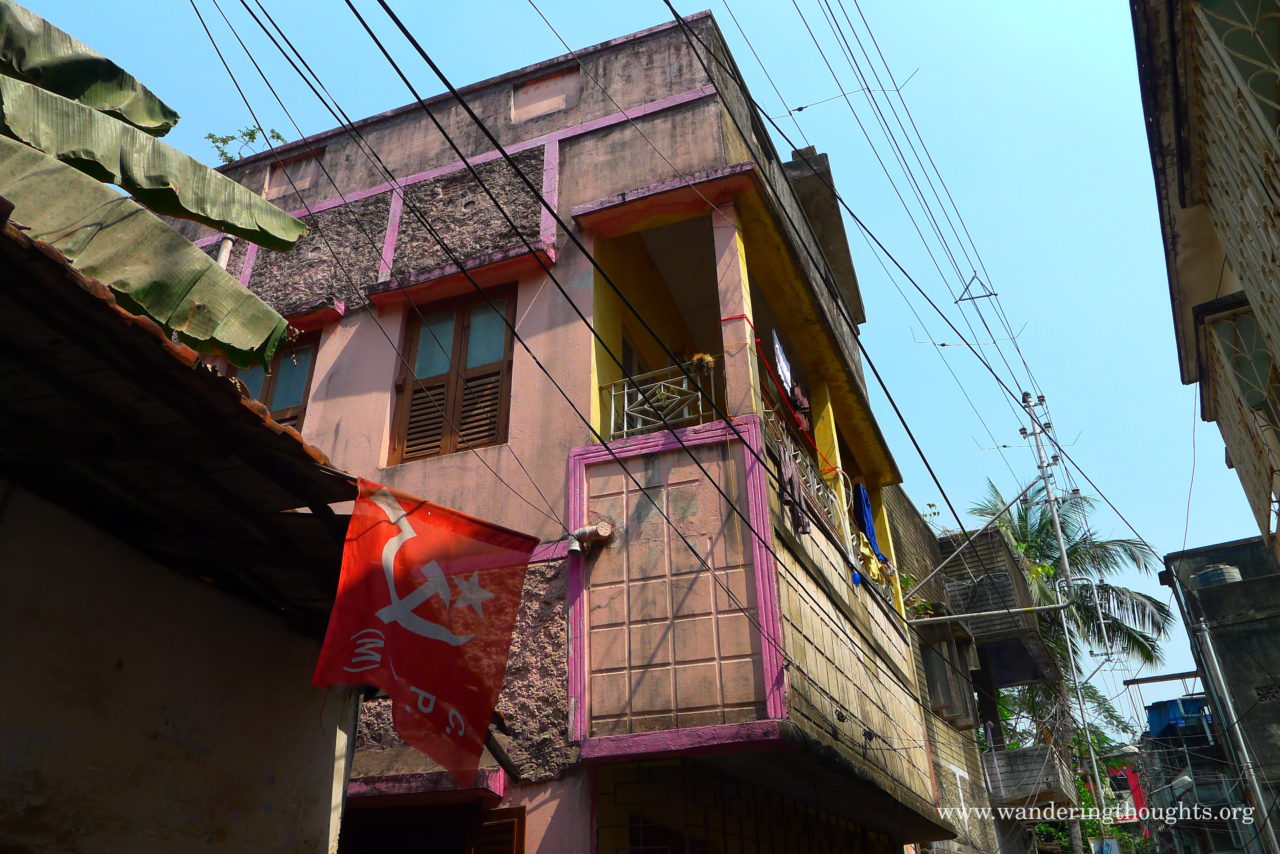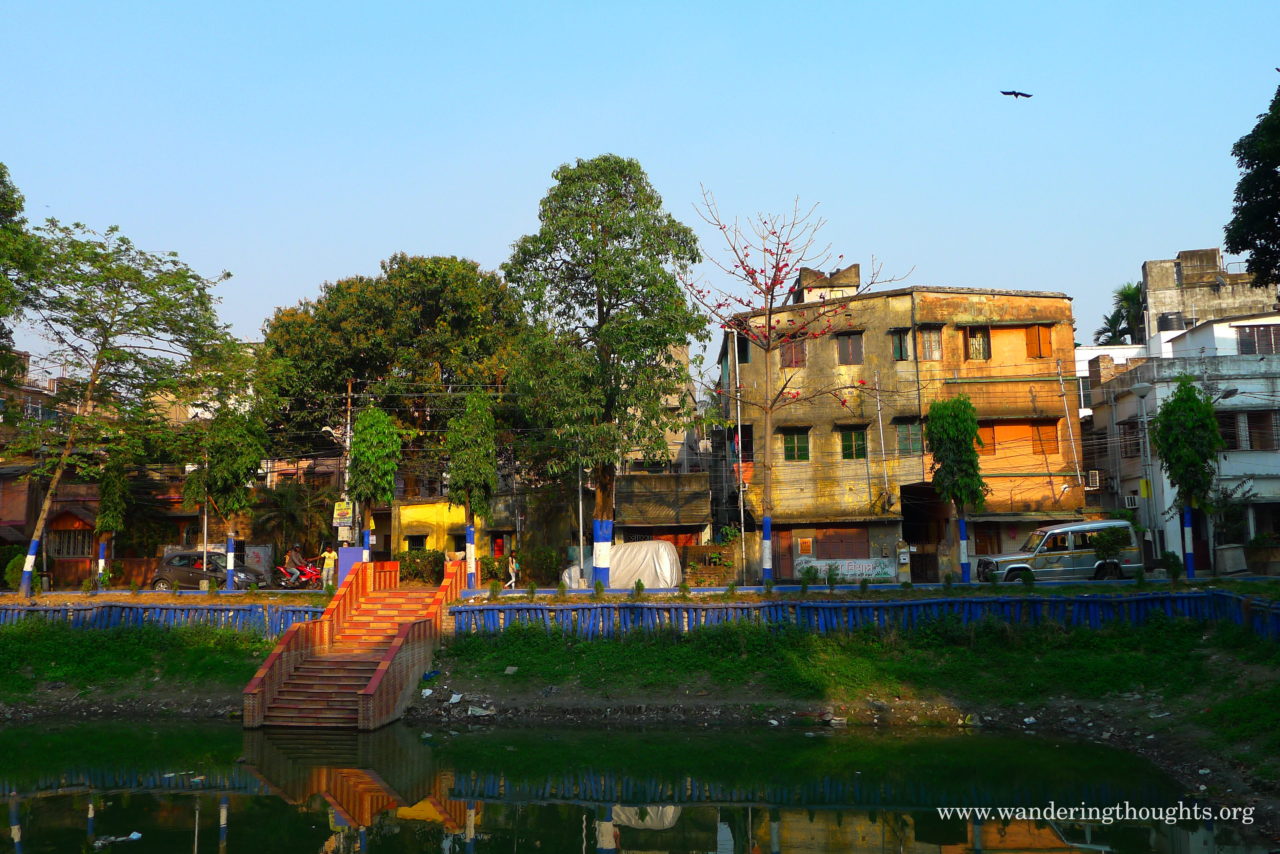 This is what matters to us: making connections, finding friends and thus feeling over and over again that the world is a beautiful place indeed.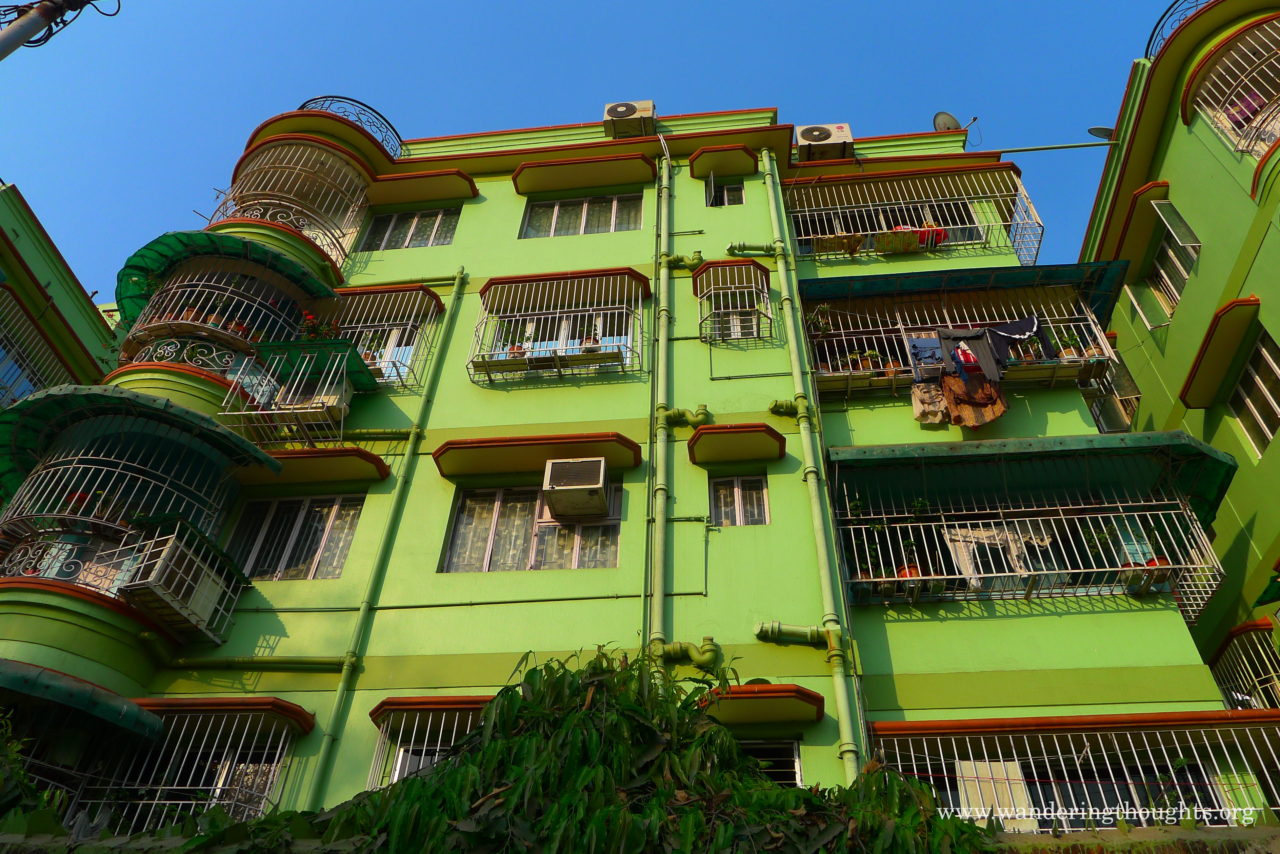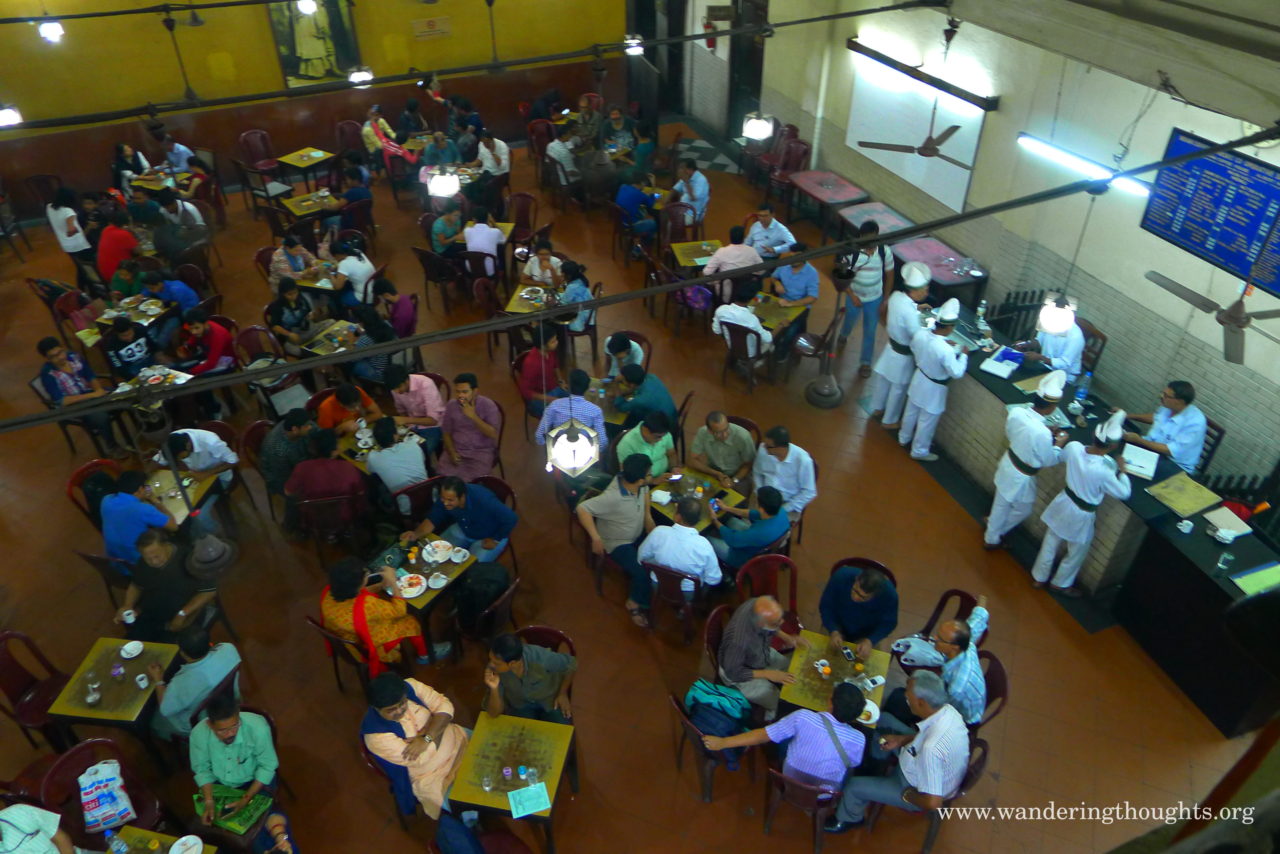 We also visited the Indian Coffee House in Kolkata, a place long known to be a  meeting point for intellectual discussion. I loved the atmosphere and also the surroundings. Walking around in the neighborhood you can find a million bookstores specializing in everything you could wish for. I was very happy to be back in a culture where books are important.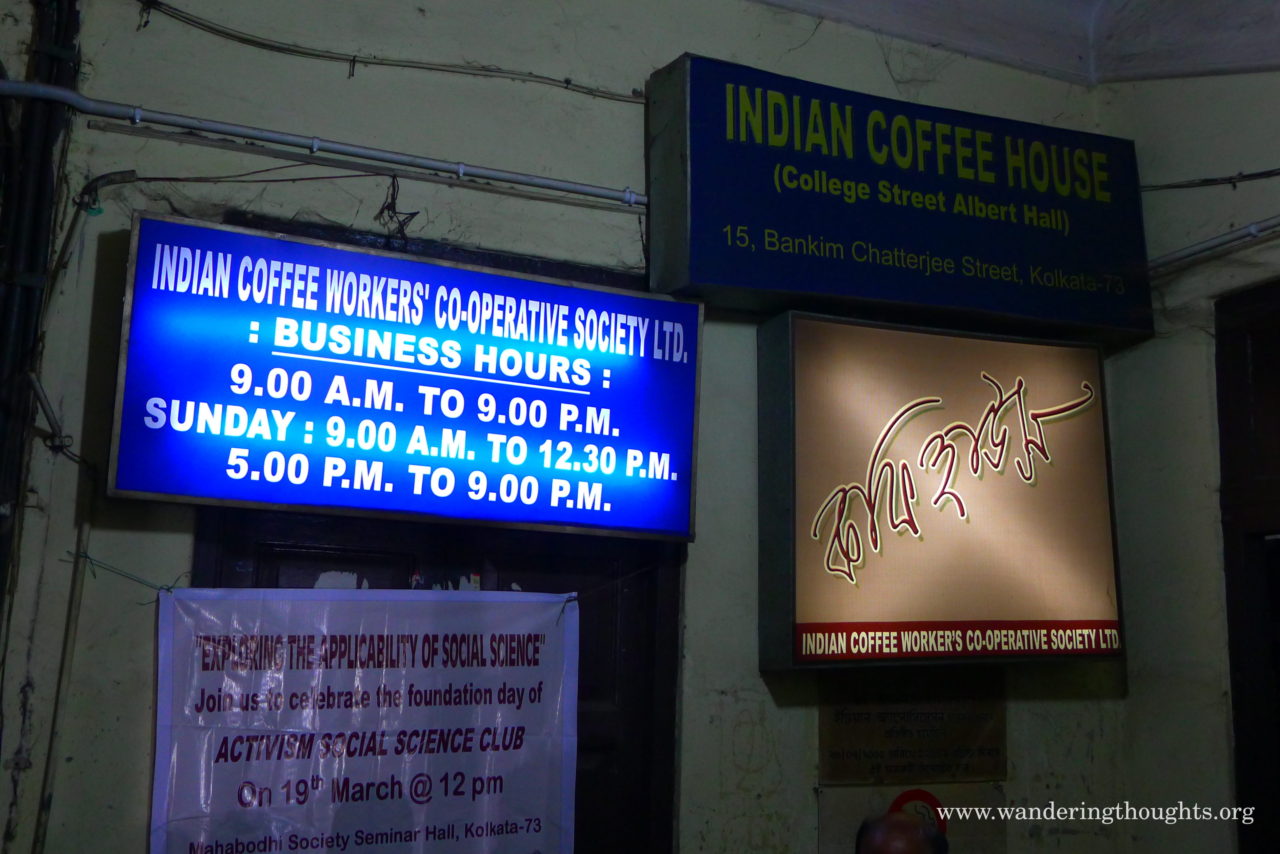 Tea plays a much bigger role in northern India than coffee though. Everywhere you go you can find a small stall selling sweet milky tea usually in small one time use clay pots.
This would become one of our favorite cycling snacks, especially in combination with a biscuit or two.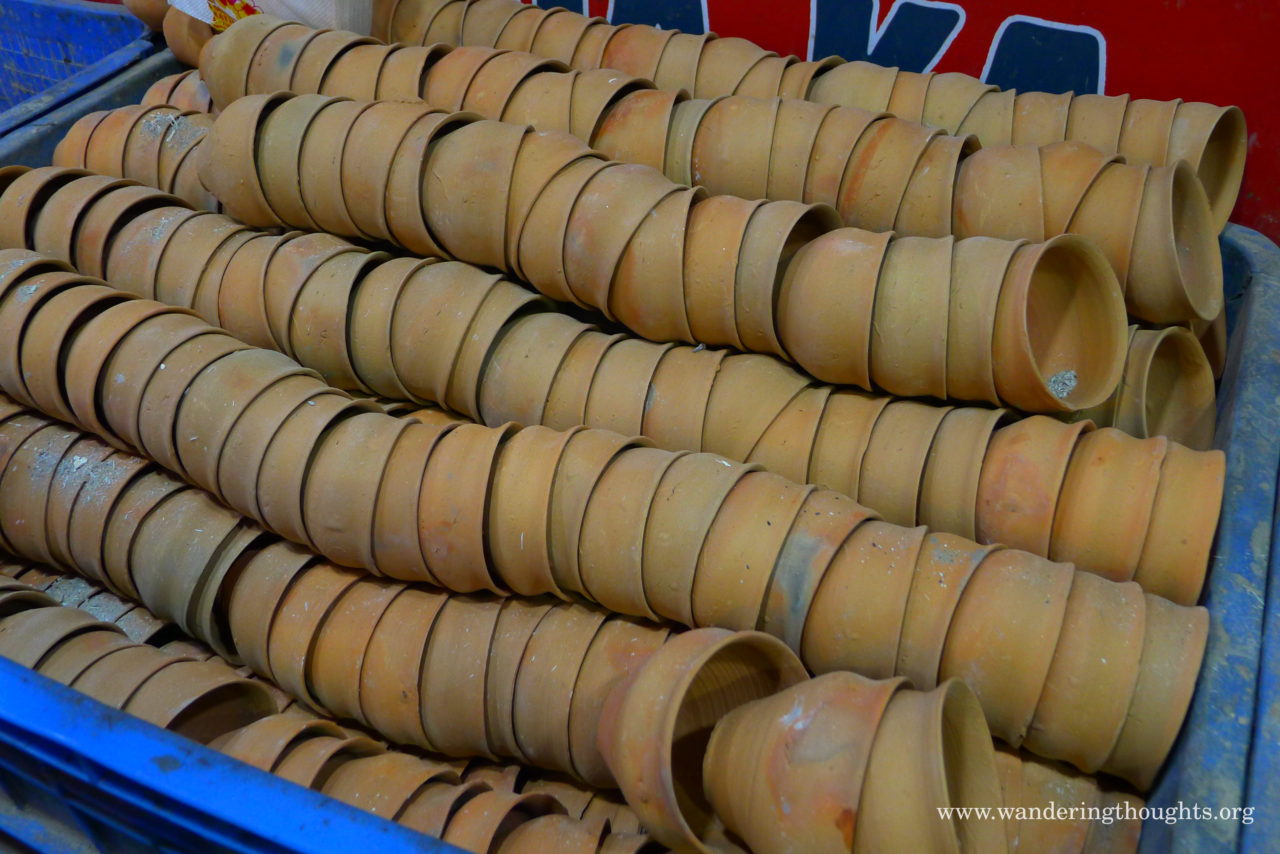 Our biggest love affair would soon become the food though. Not only was it especially easy to find vegetarian food, it was also without exception crazy delicious! As we both appreciate spicy food, we were in heaven!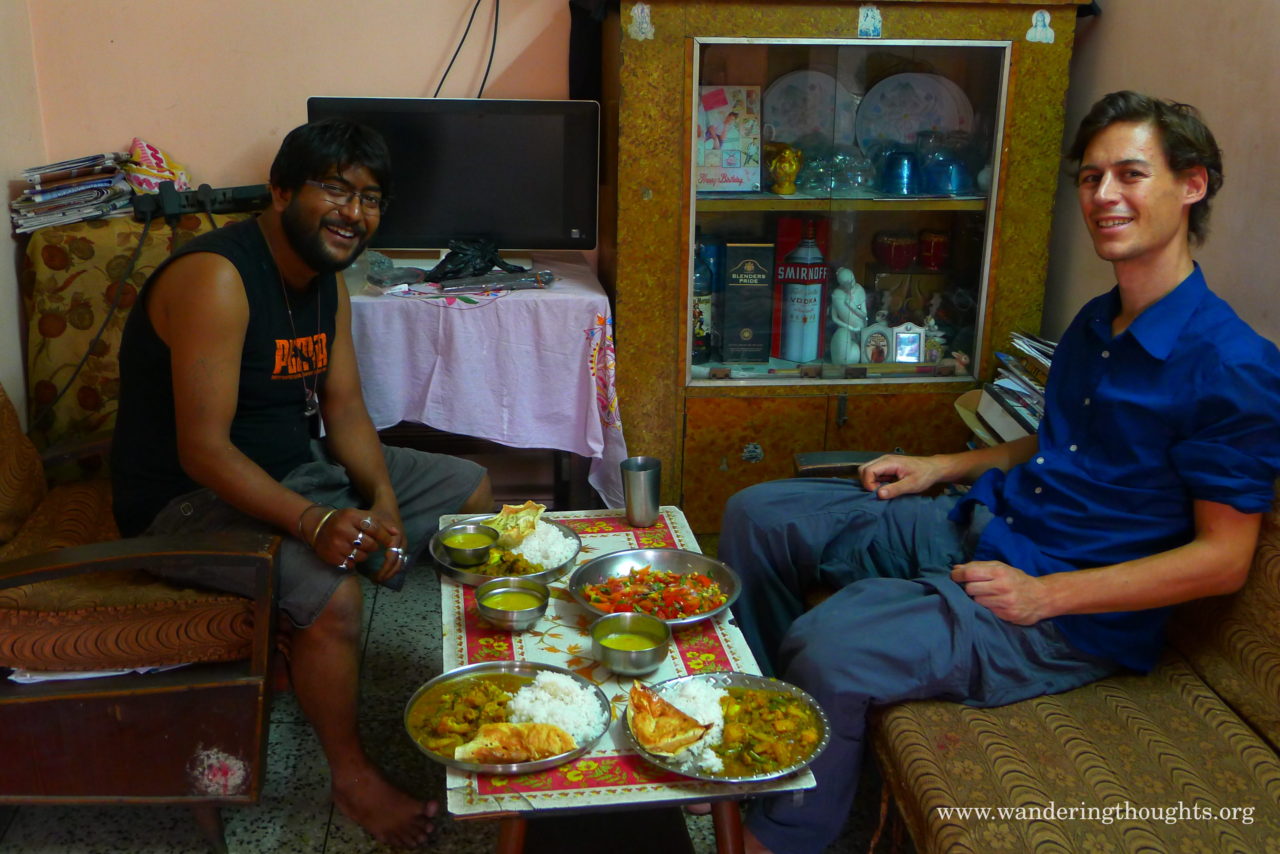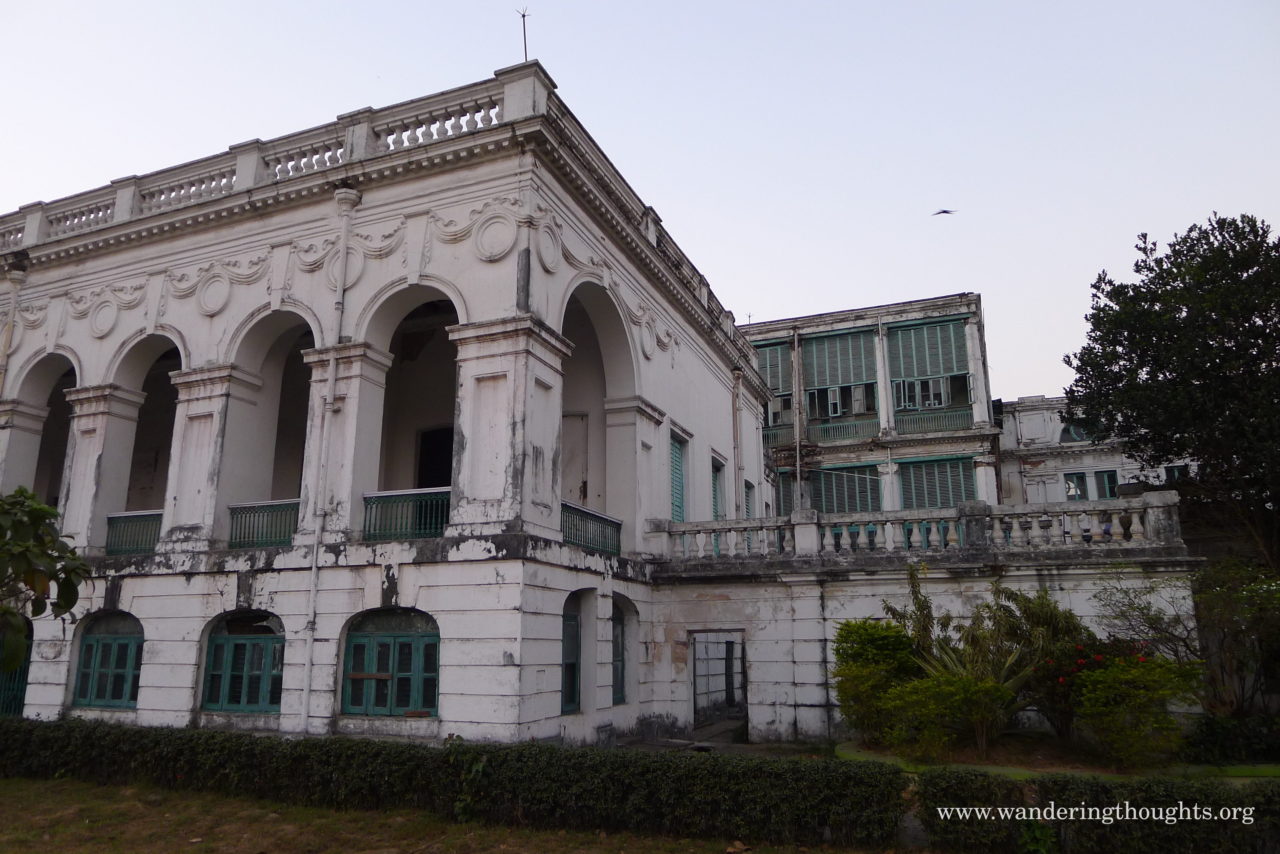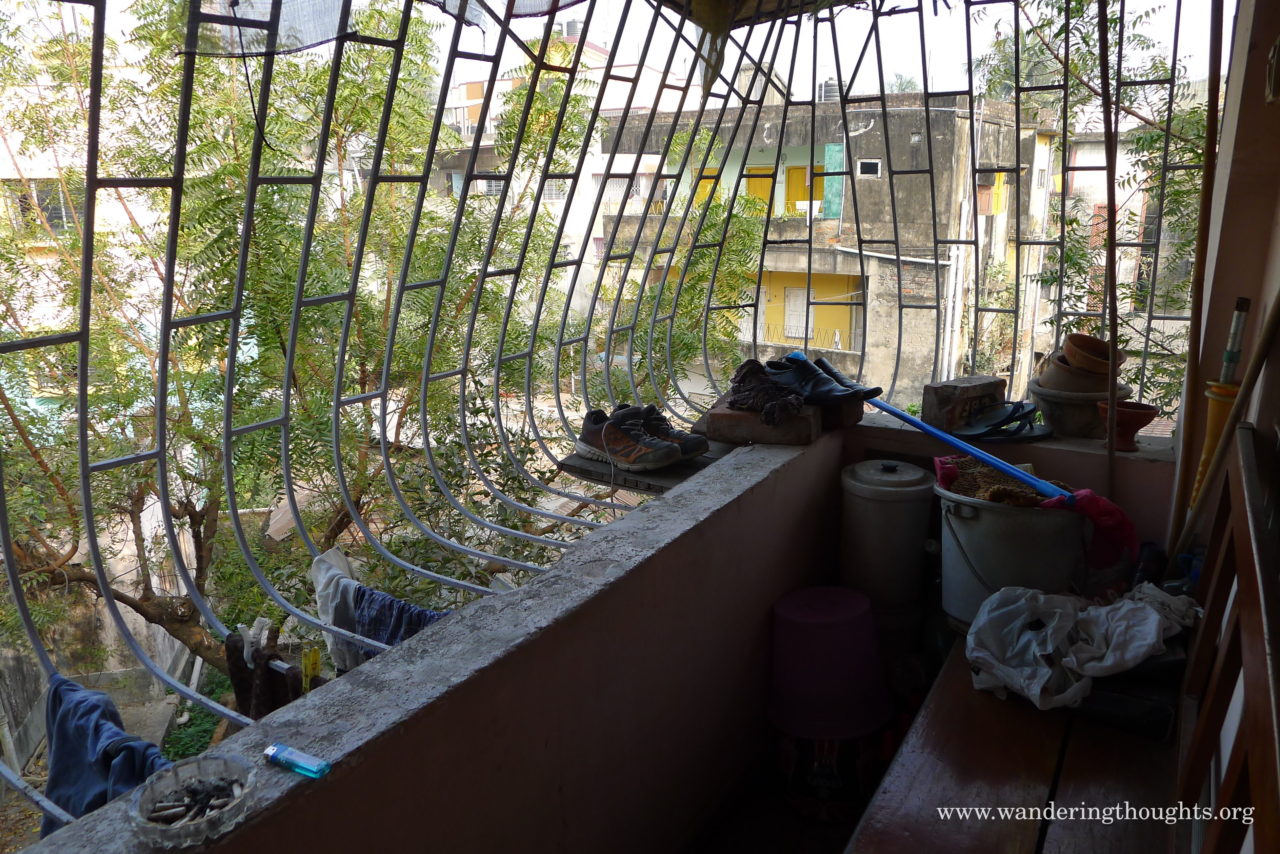 Thank you Pankaj for showing us a slice of your life, for all the long talks, for the tea and food and for the 10 best – erm I mean 80 best – movies! 🙂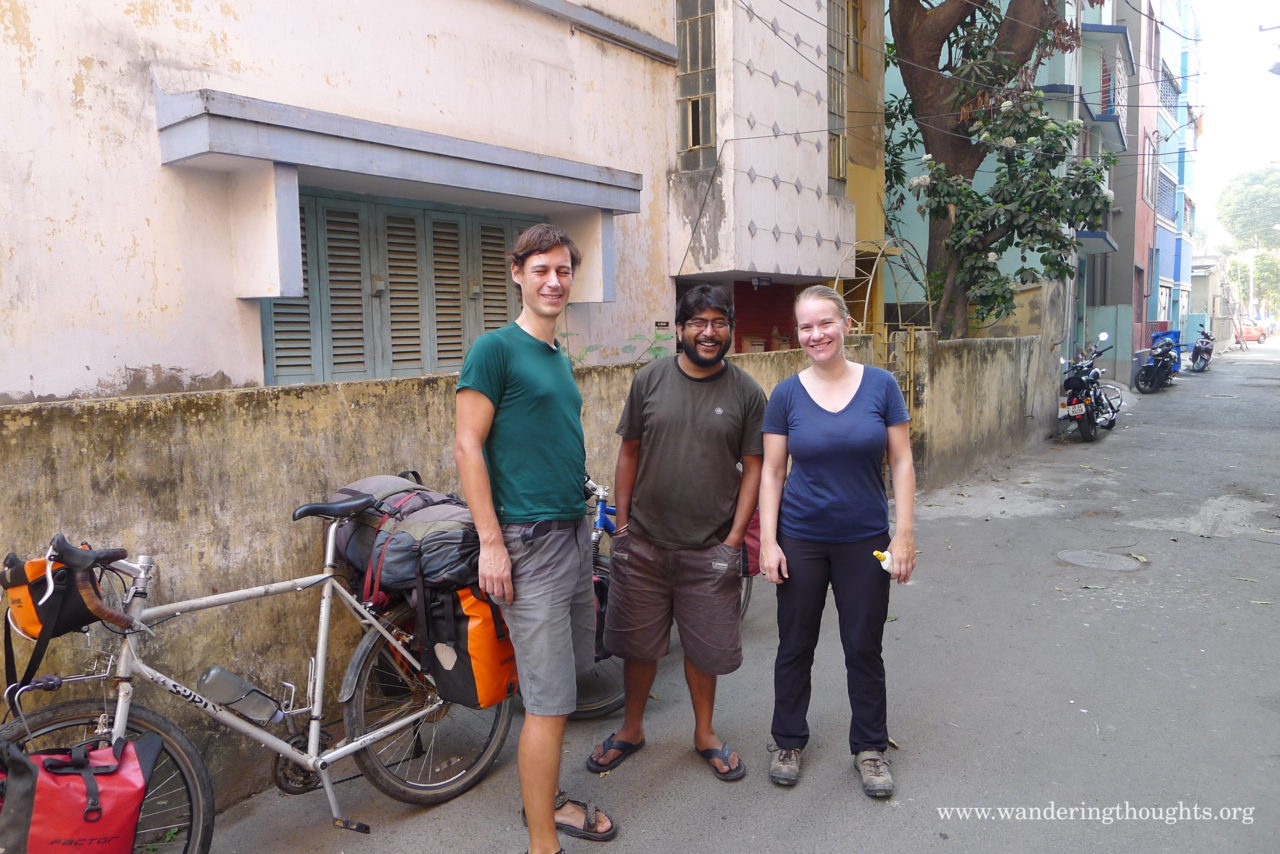 After staying in Kolkata for almost a week we cycled out of the huge city towards the border to Nepal. And this was where it got a bit more complicated. You see, Indian traffic was really overwhelming in our experience. In the beginning we stayed on the highway which wasn't that bad as it usually had two lanes and a shoulder. Apart from that we rode on normal one lane roads and small village roads trying to find something more quiet. Alas, it was not to be.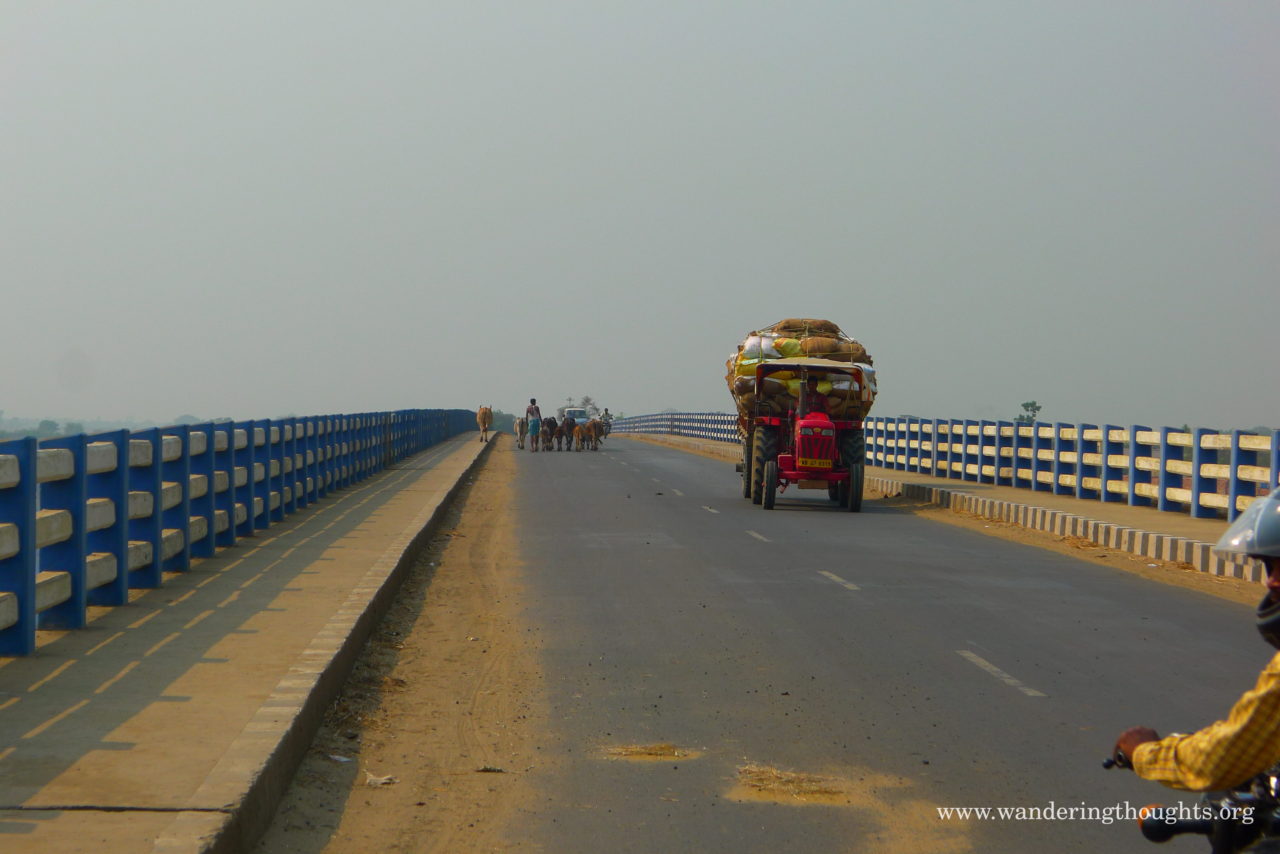 Apart from very few exceptions the riding was extremely challenging all the time. We navigated broken asphalt, big potholes and bumps on the same time with traffic participants that didn't give a crap about cyclists. And I really mean that. We were pushed off the road by oncoming overtaking trucks / buses so many times that we lost count. After one and a half year of cycling in many different traffic cultures we are both not easily scared but this was something else. The total disregard for life was new to both of us and kept annoying us more and more.
I could go on and tell more stories about how a driver hit me and made me fall of my bicycle while the traffic was actually at a standstill and I was directly in his field of vision. Or how people on motorcycles rode next to us and made us cycle into potholes all the while trying to talk to us. But to sum it up, it was just not an enjoyable experience. There was just too much traffic, too many inconsiderate drivers and too many things happening all at once.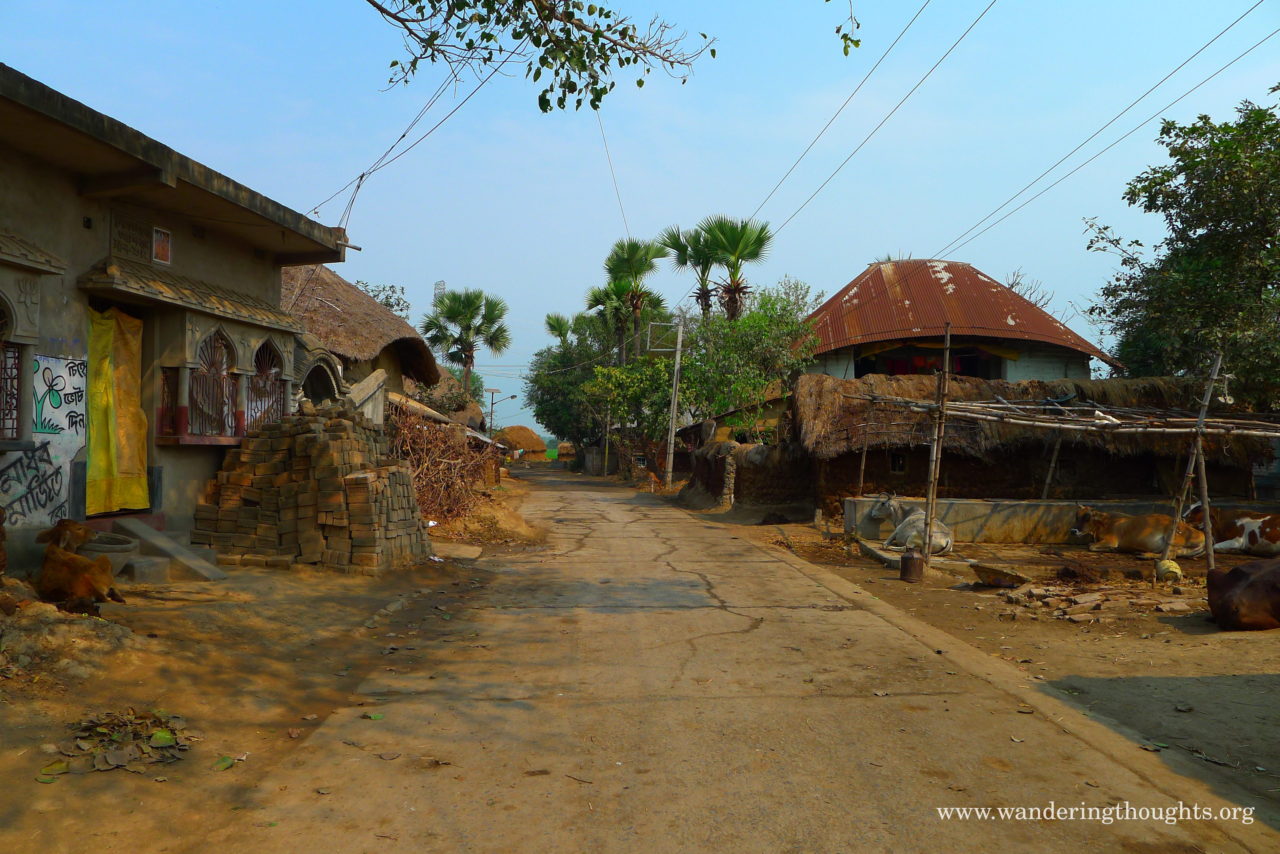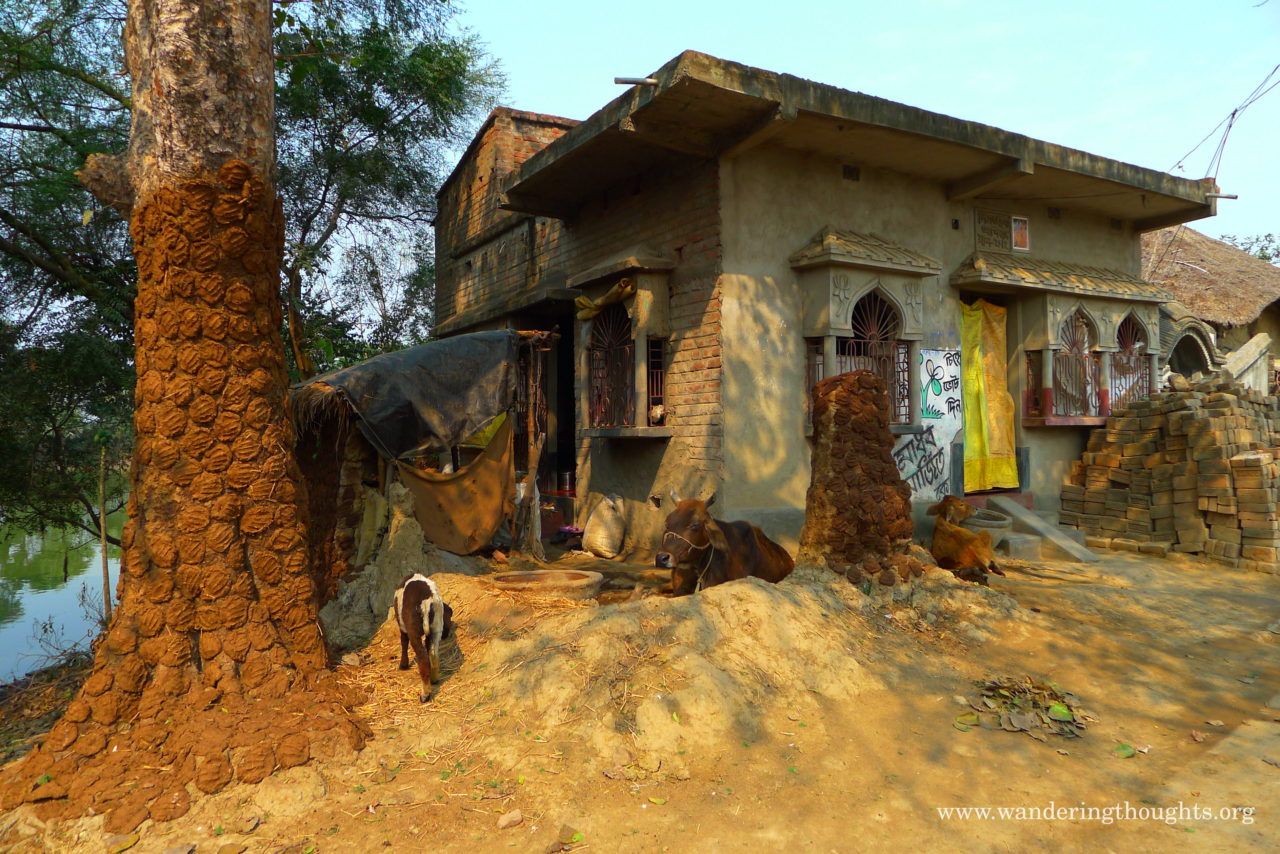 While many people say that India is an attack on the senses, I did not feel the same in general. I loved getting glimpses of village life, drinking tea in small stalls and wandering around in the busy cities. But I really came to hate the cycling part. I could not deal with having to concentrate 150% for 6 hours daily, it was just too much.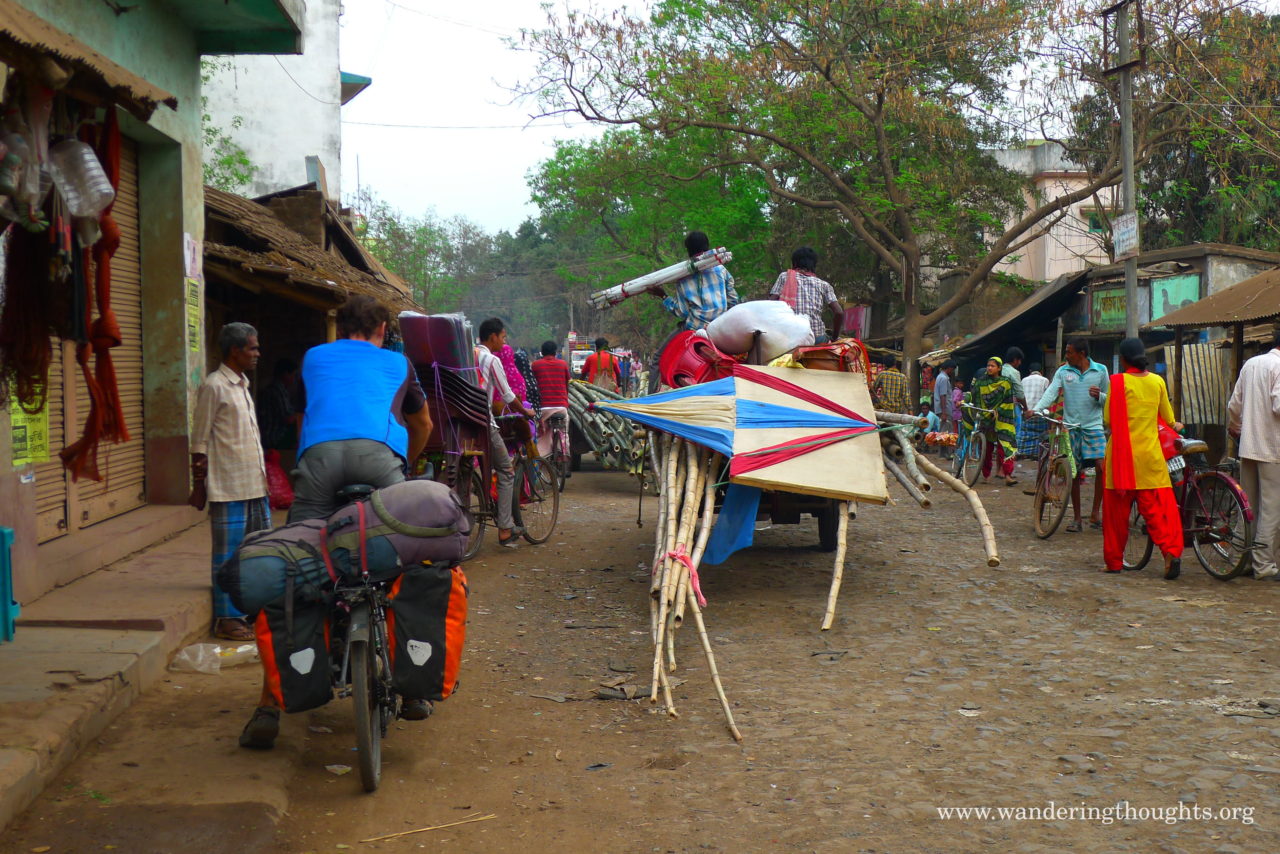 Torsten felt similarly to the point that when we saw these stages of the silk making process lined up next to the road, he didn't even want to stop. The continuous stream of impressions left us just wanting to continue and get it over with as fast as possible.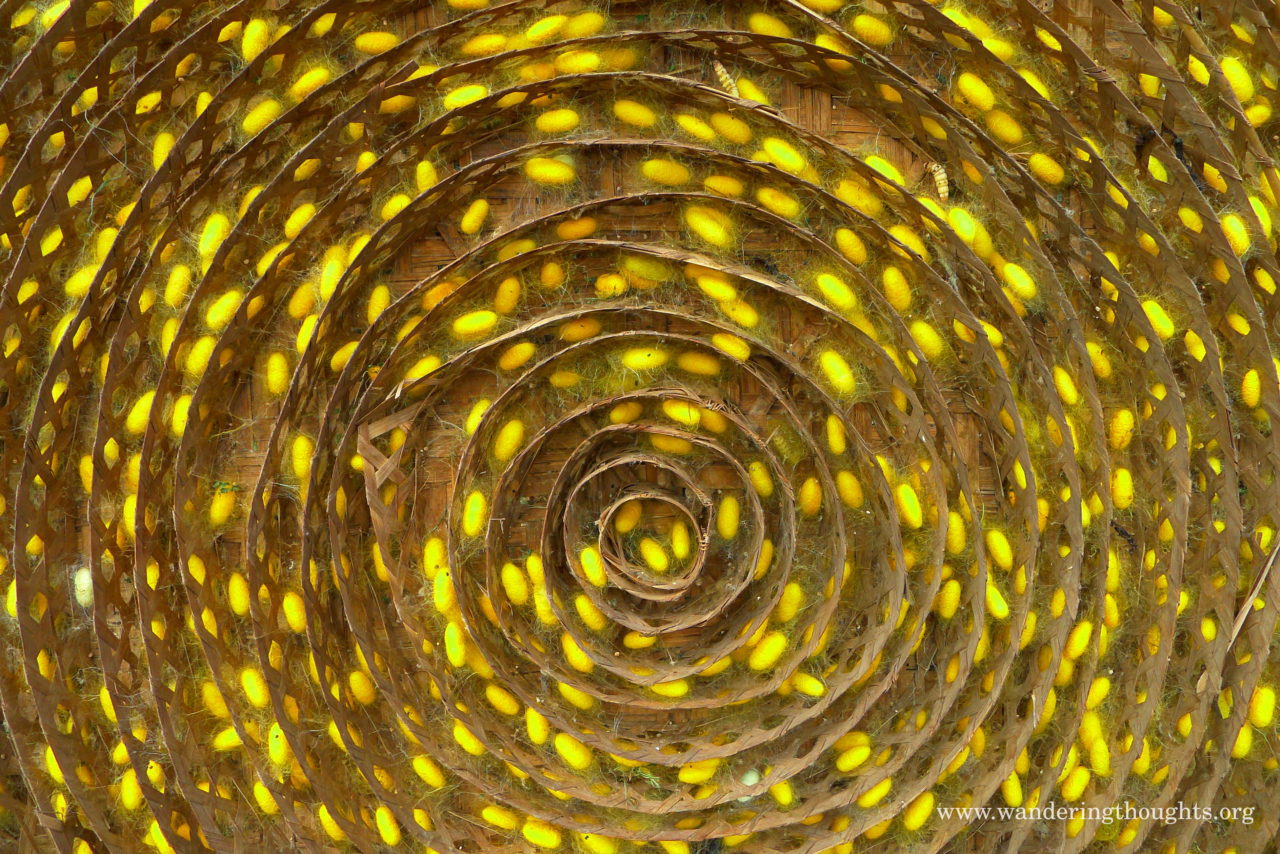 But then we did stop and I'm glad about it. This is why we cycle after all. To get insights into peoples lives and what they do from day to day.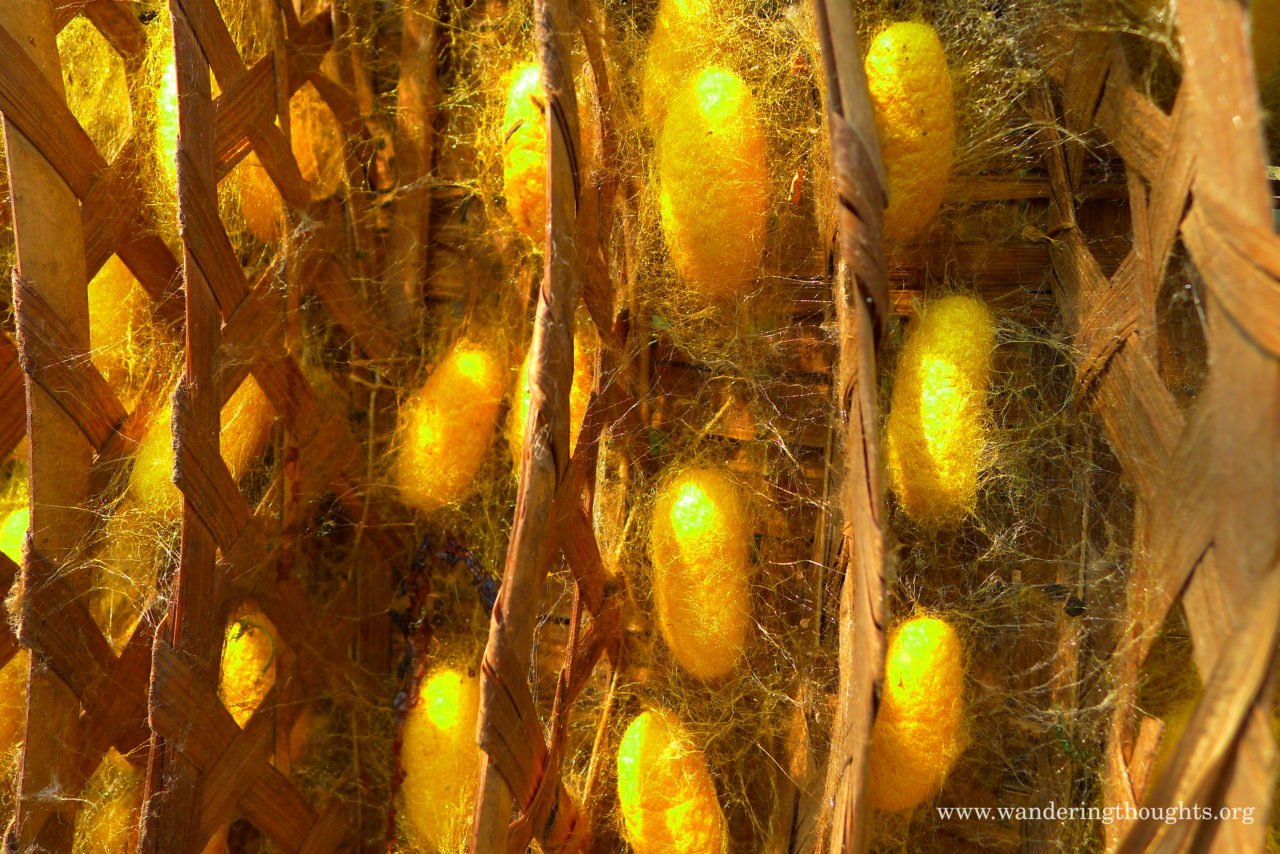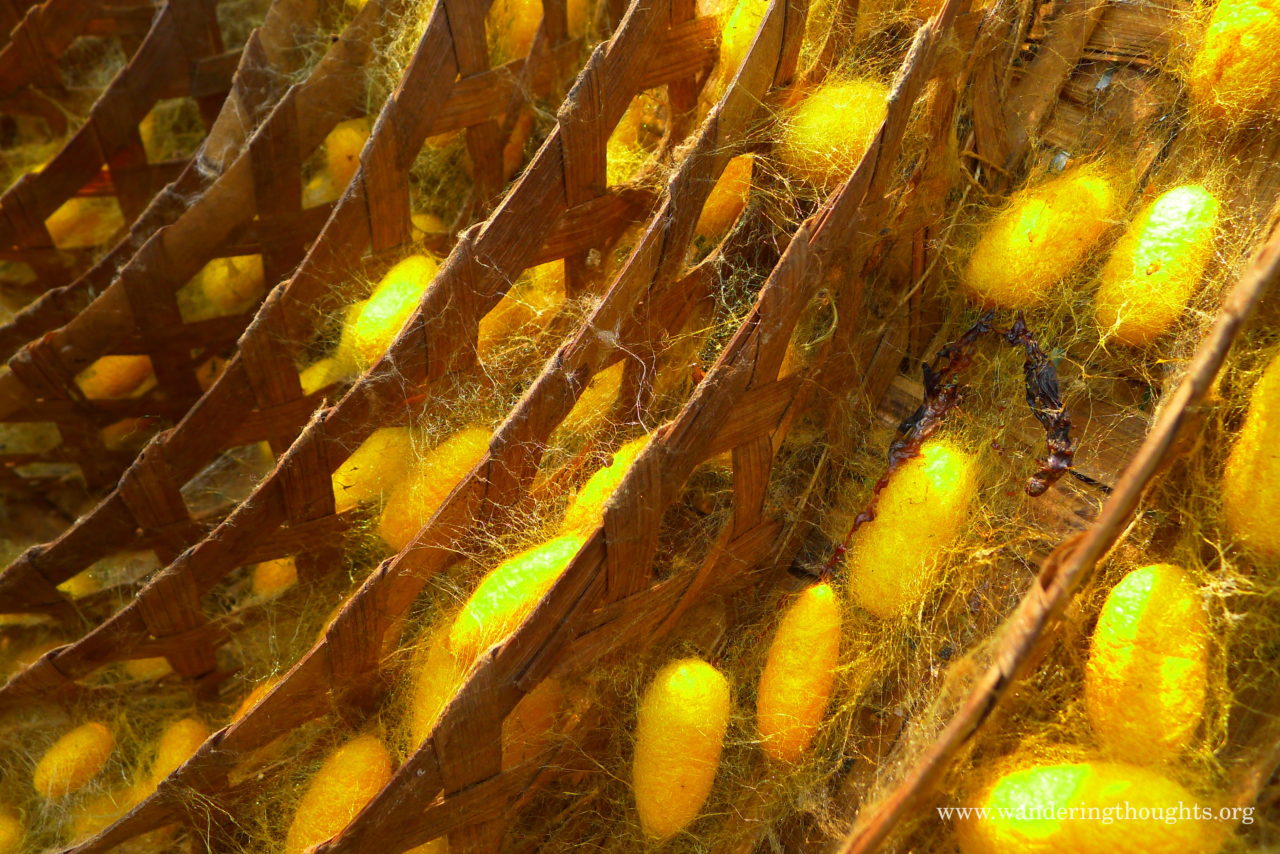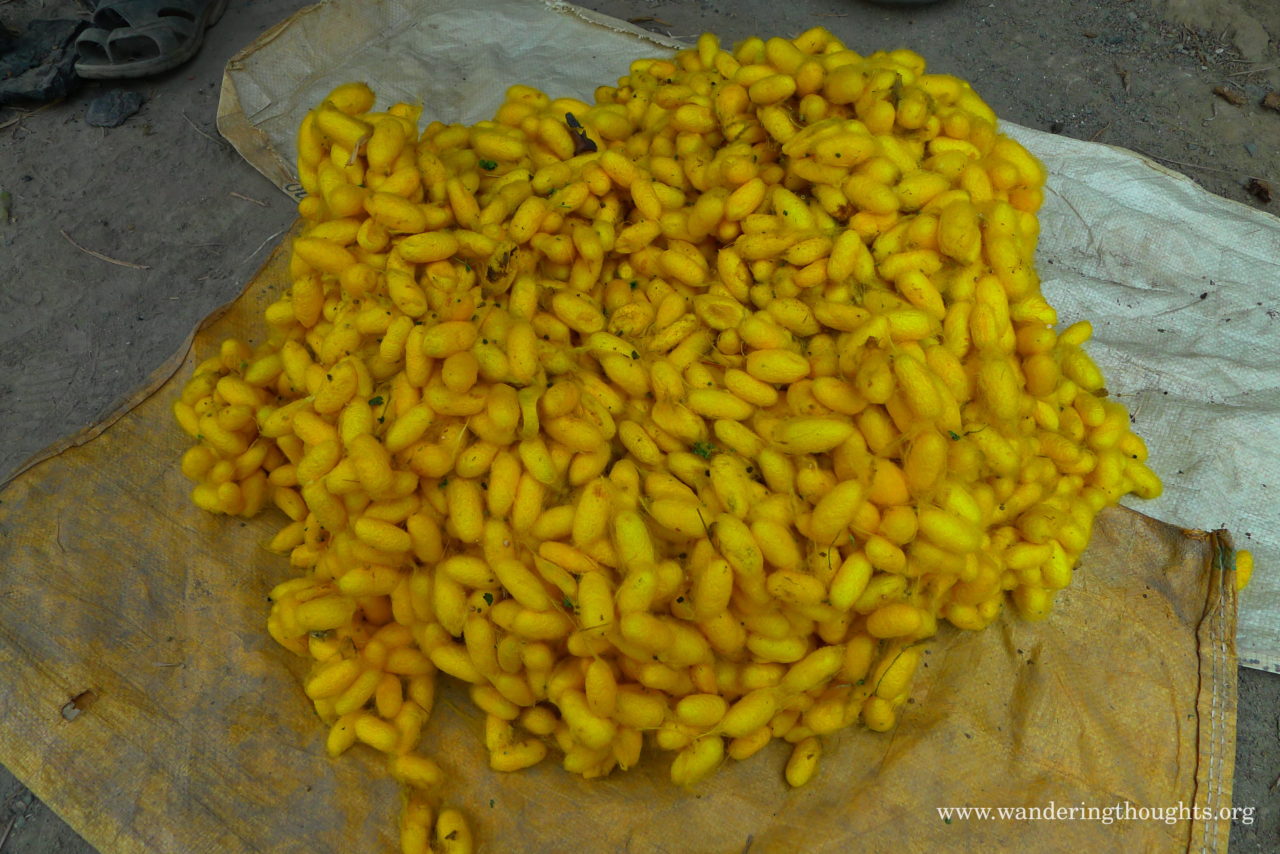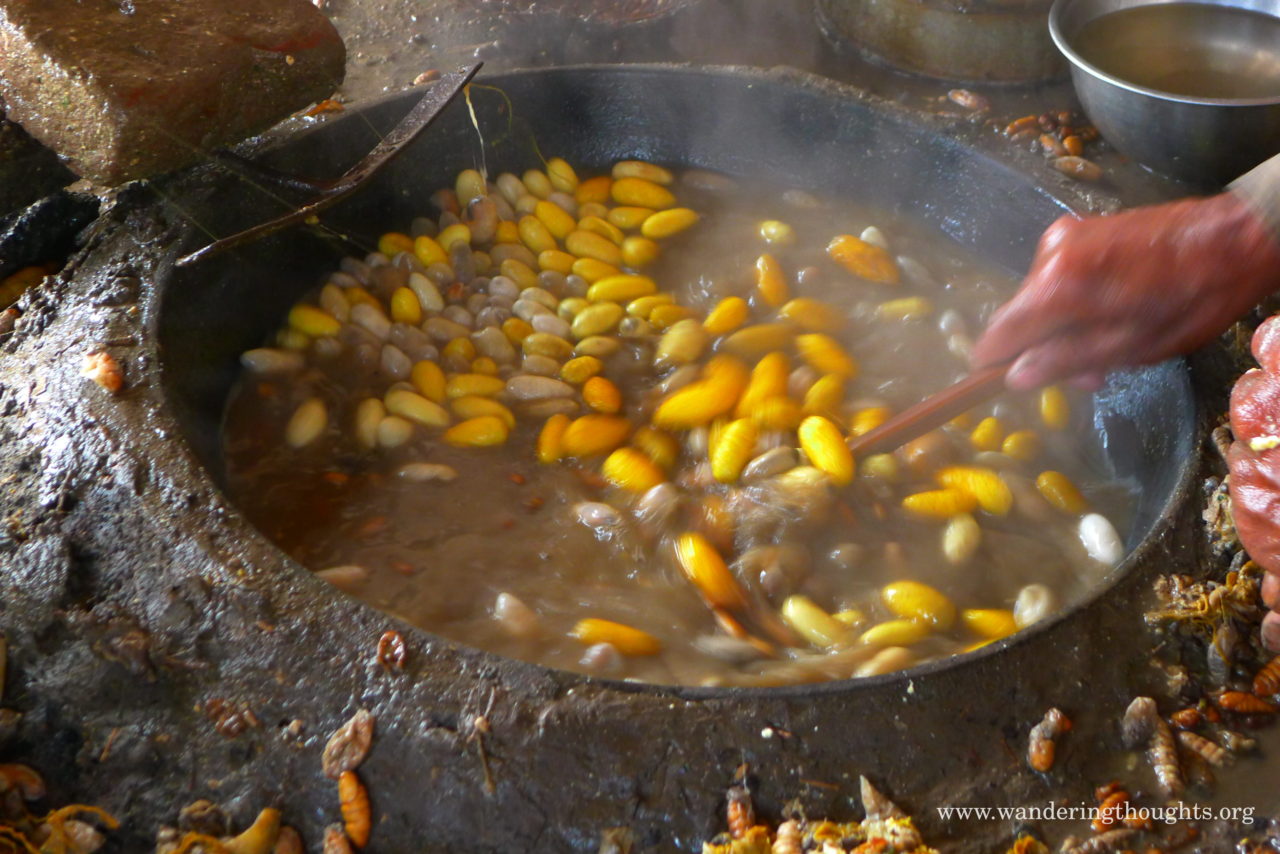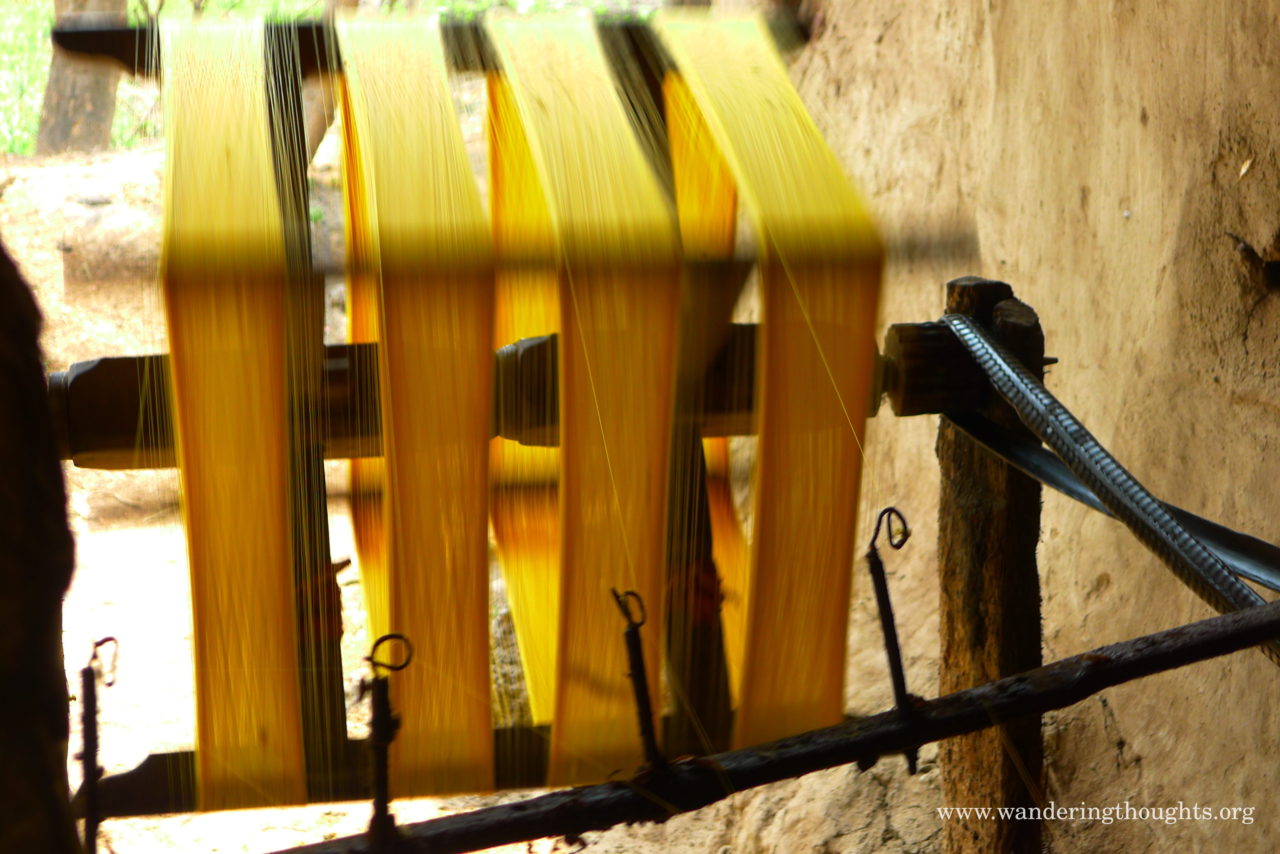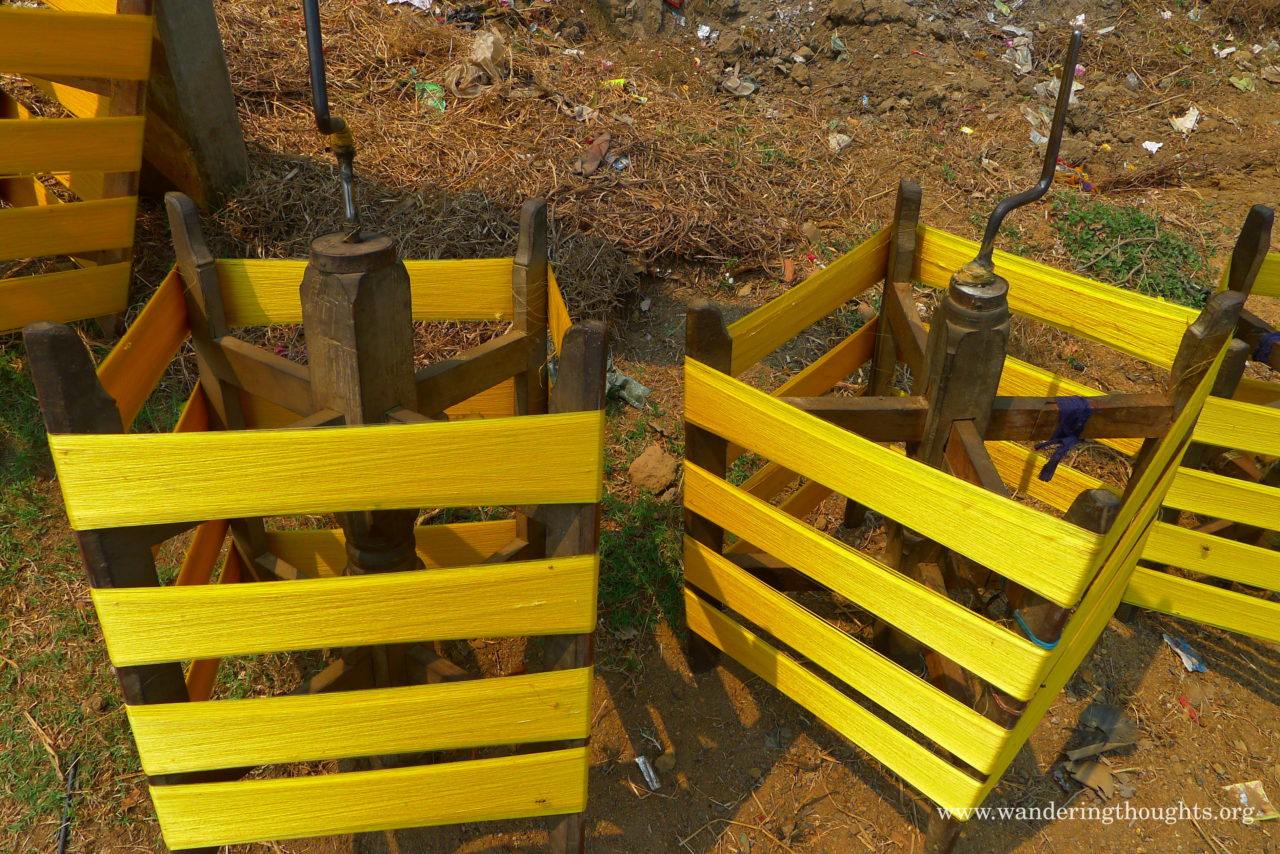 These guys were happy to let us watch their work.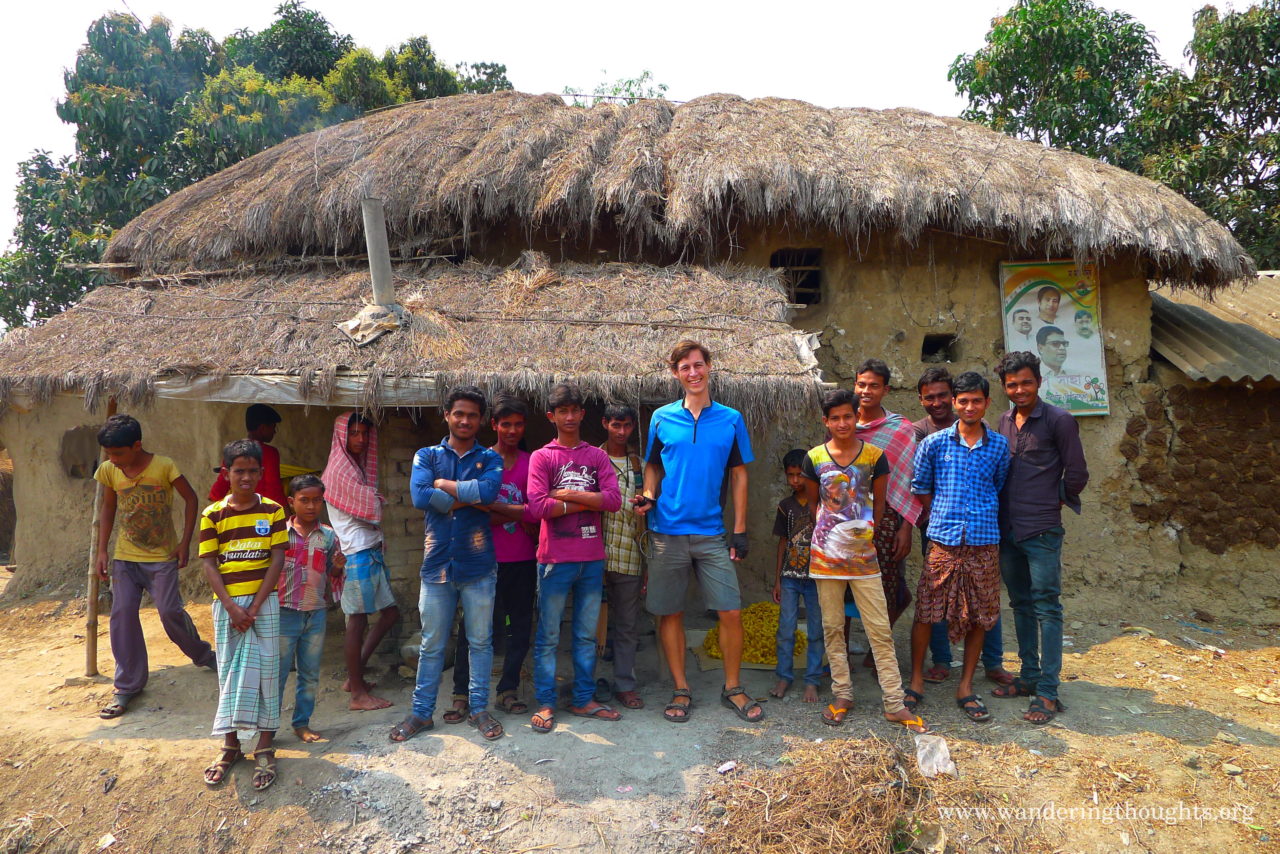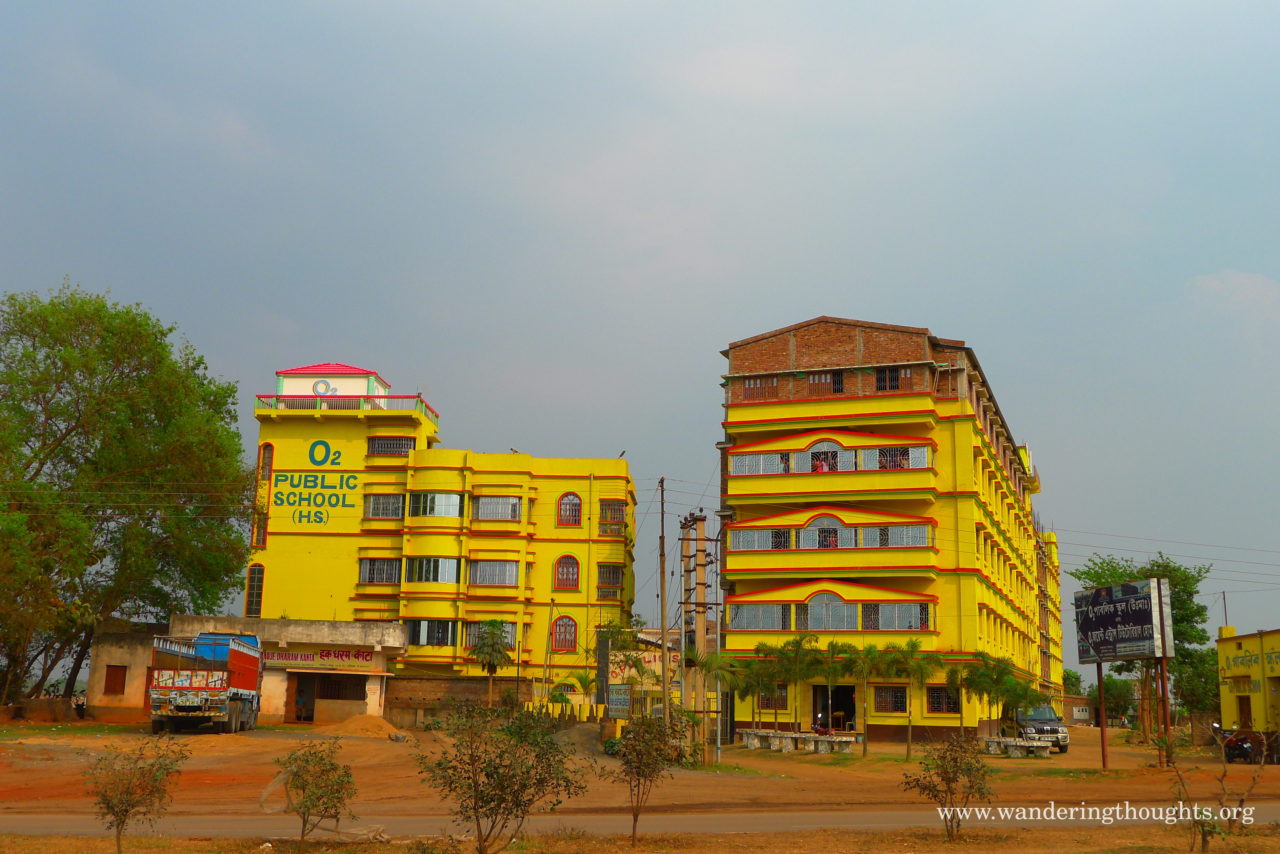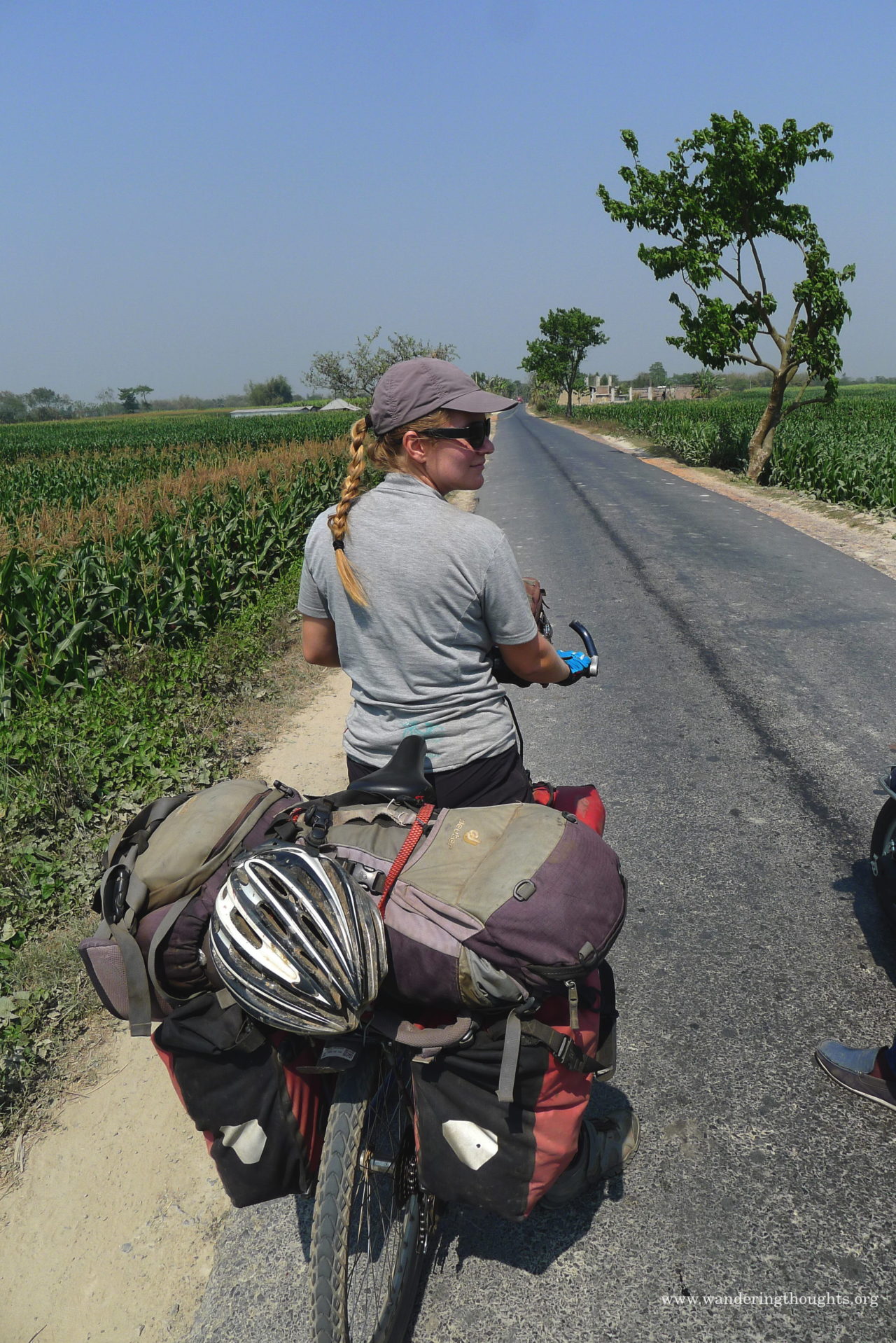 We did find some small roads with smooth asphalt, too.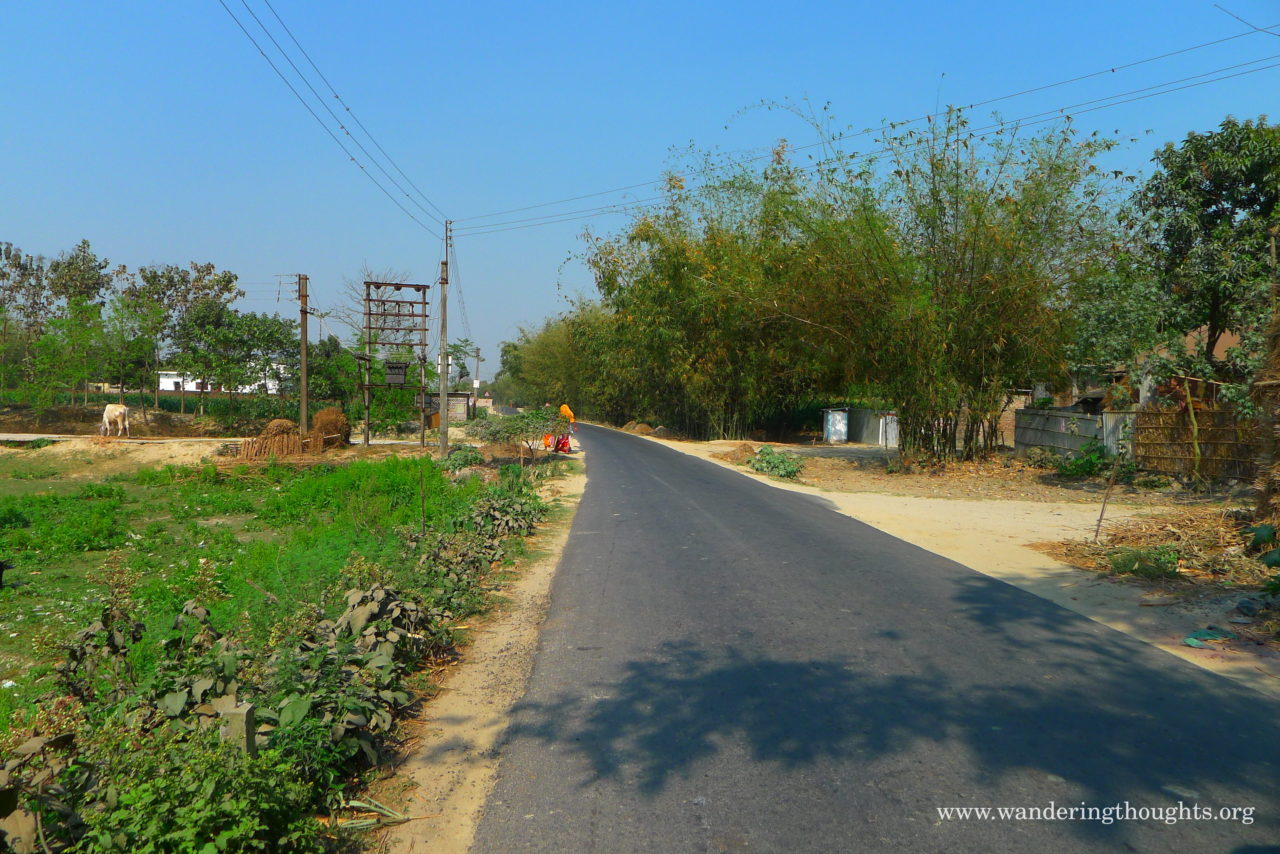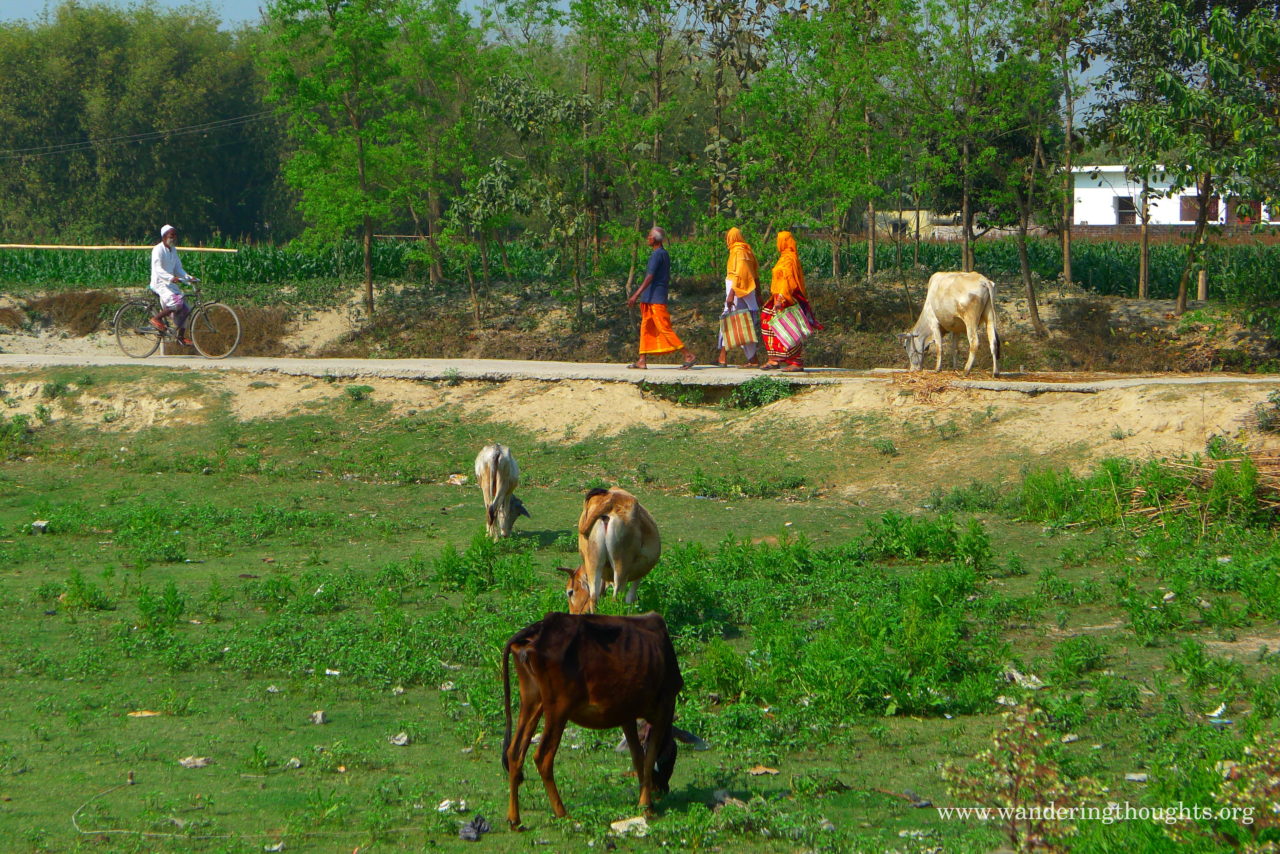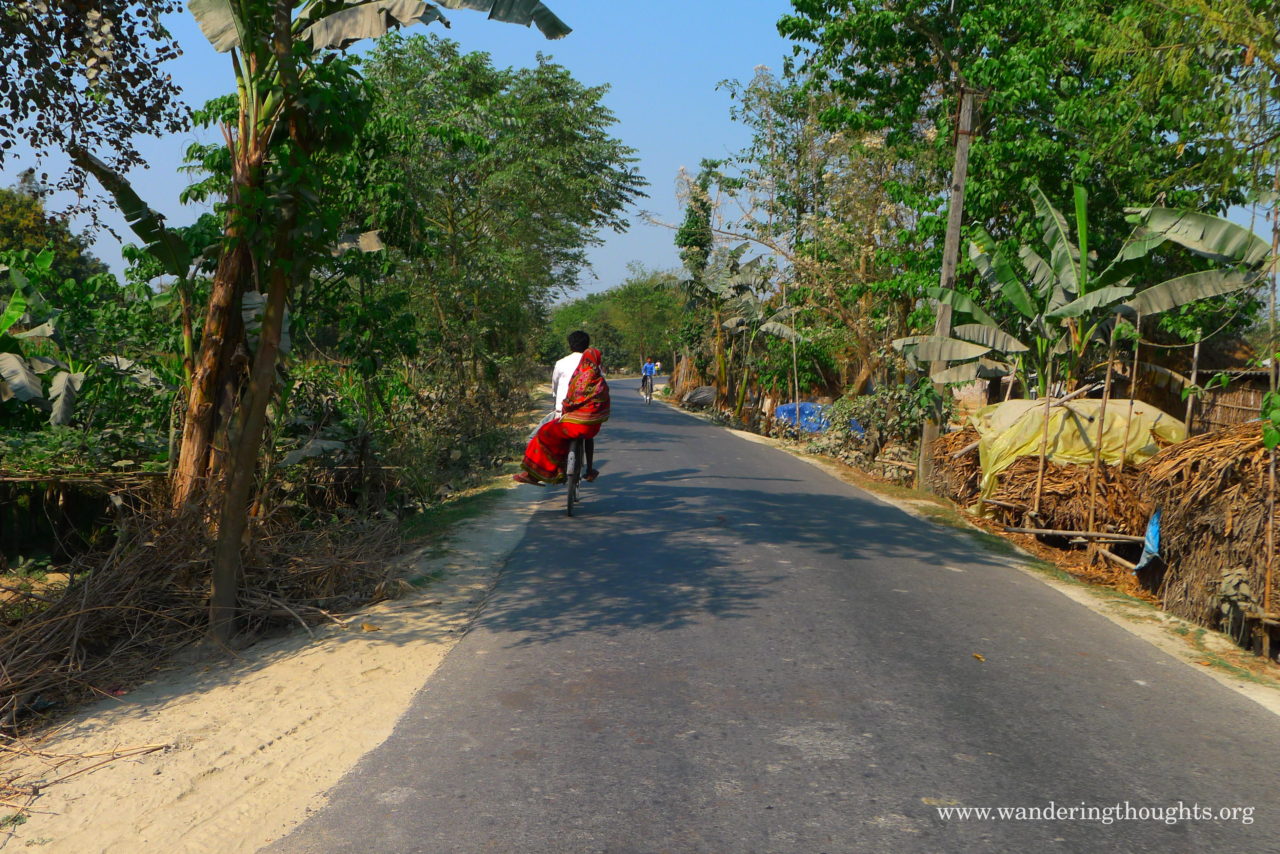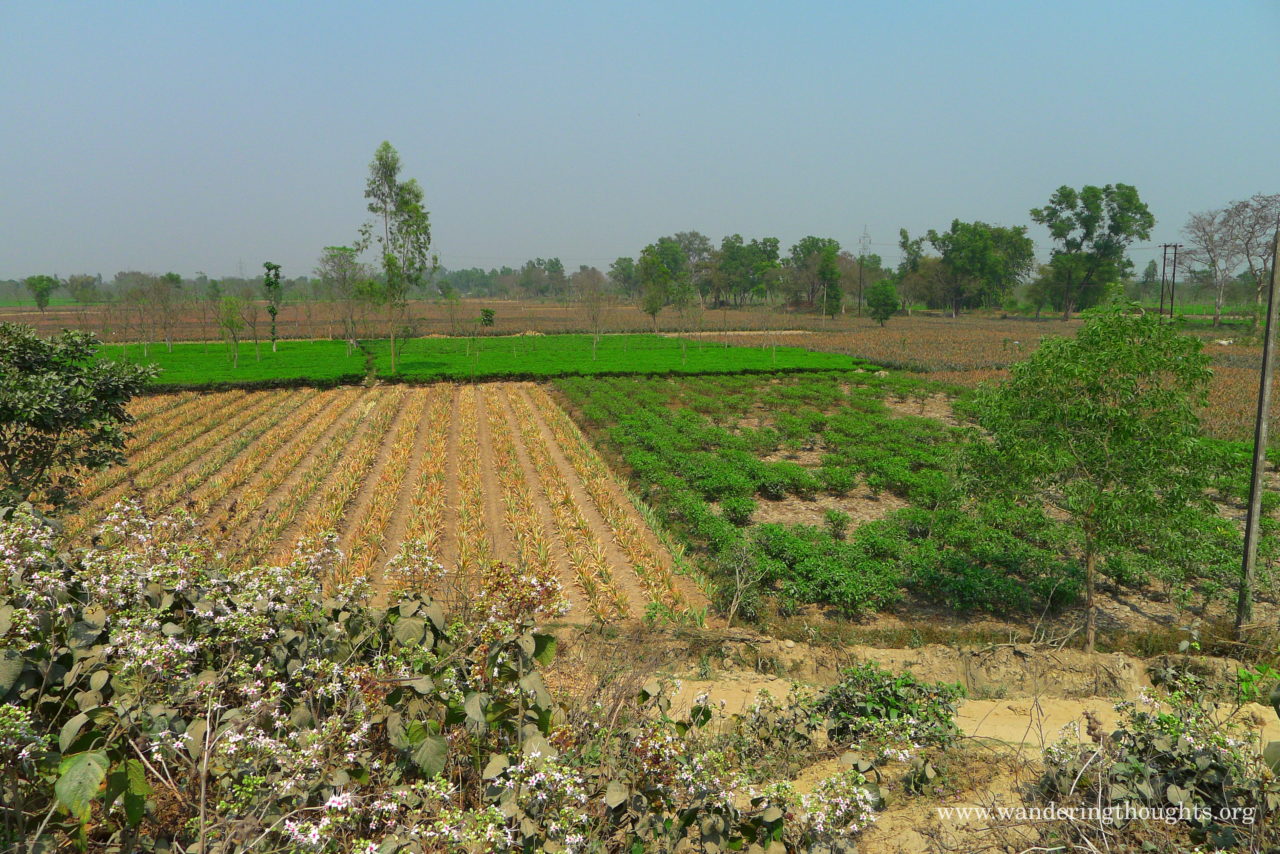 But when we reached Siliguri, just before the border to Nepal, we couldn't be happier. Especially because Mayank, our couchsurfing host, and his parents lived in a beautiful house with an oasis like garden which gave us some respite after the stressful cycling.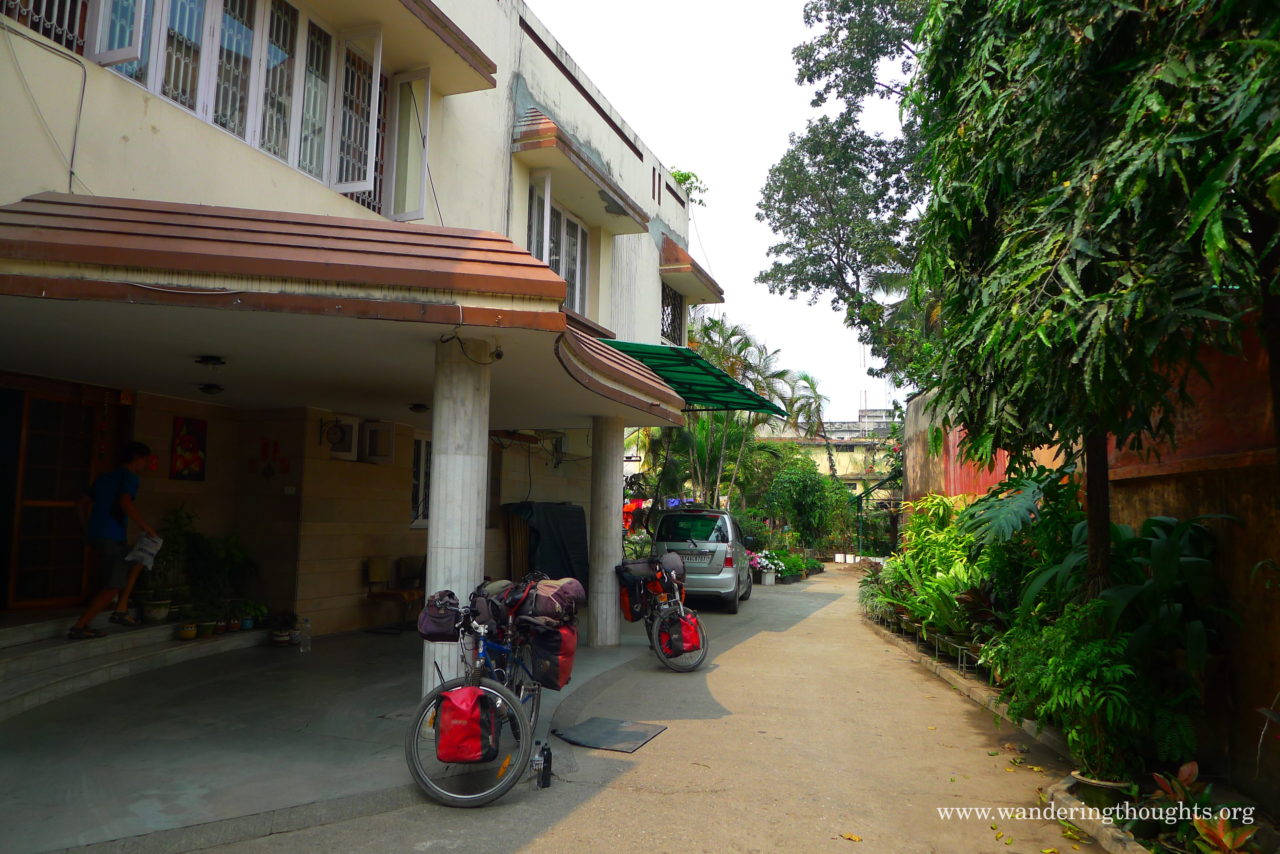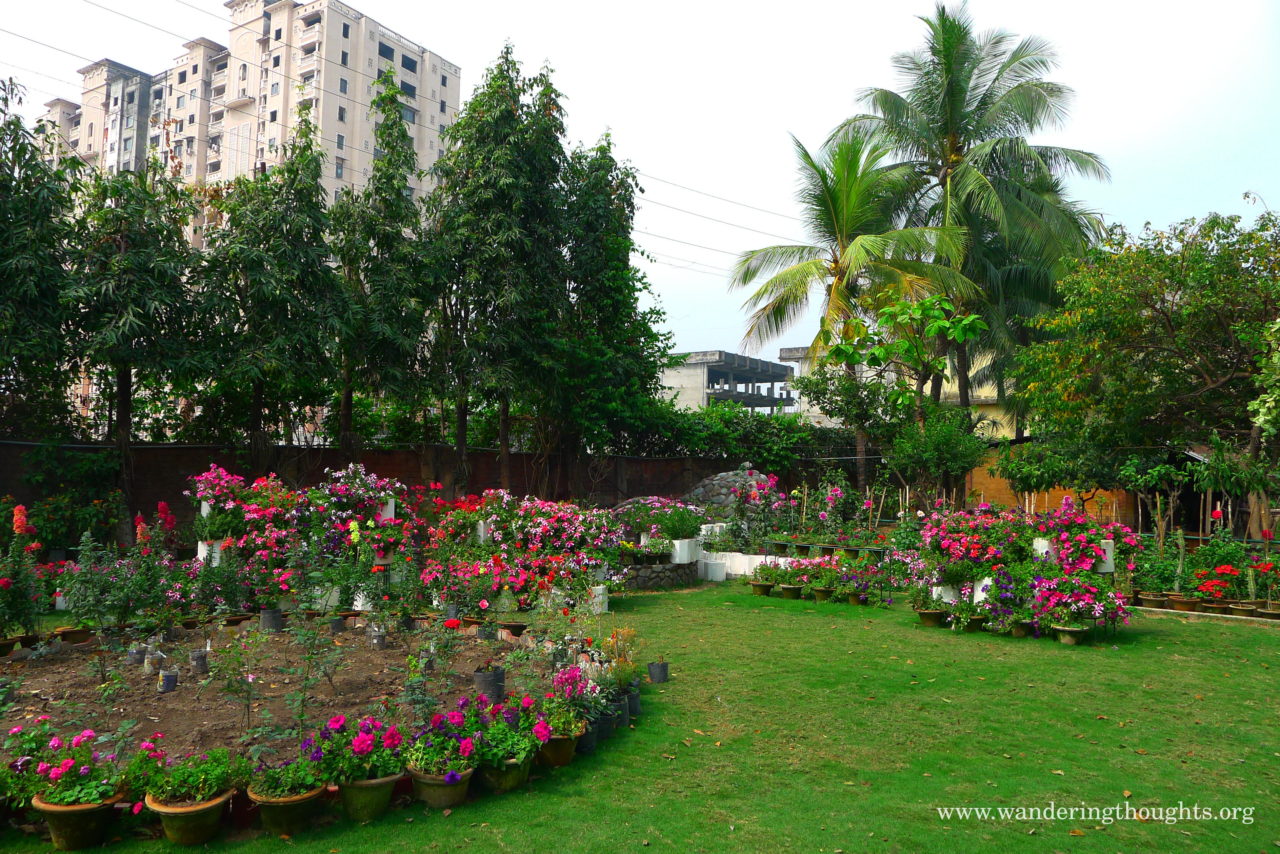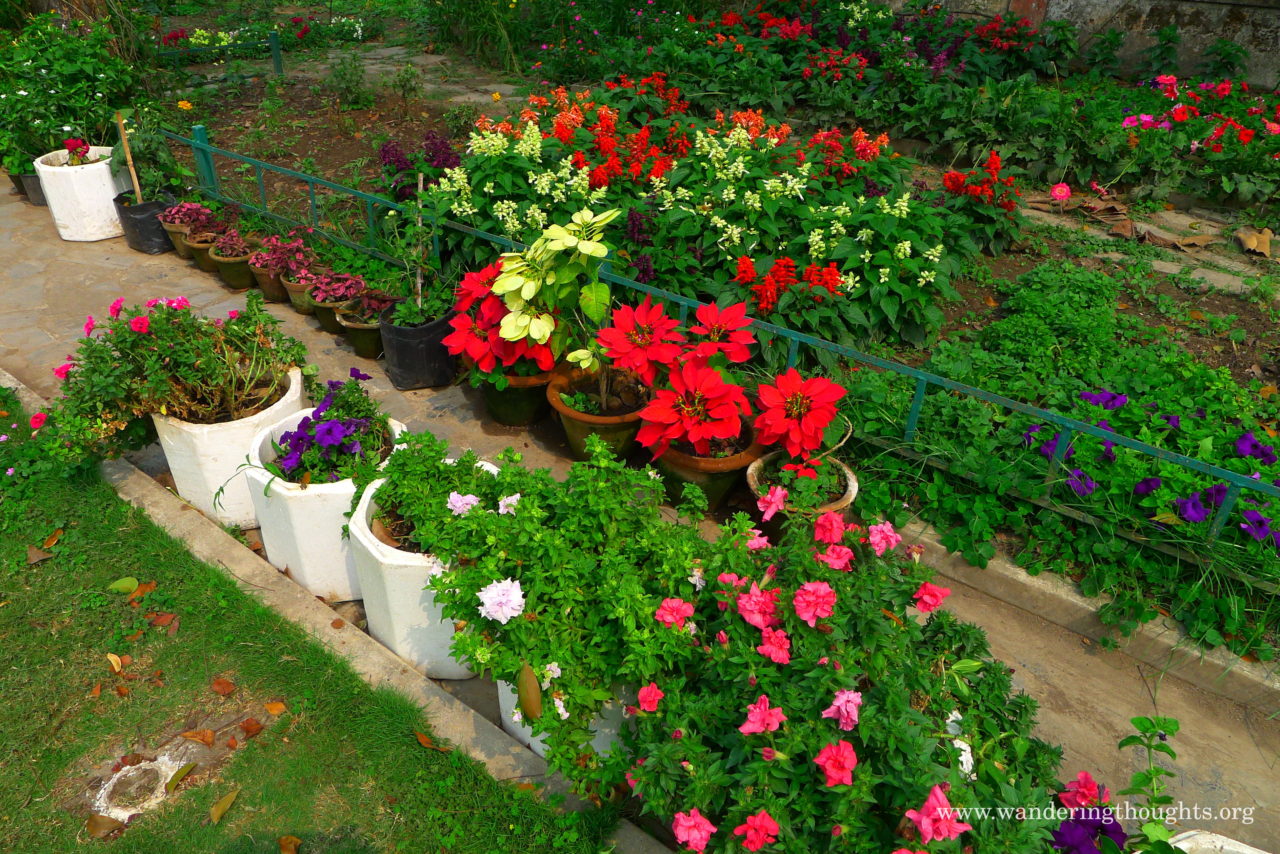 We enjoyed the peace and quiet for a few days, got spoiled with lots of yummy food from Mayank's mum and marvelled at the family's gas producing unit! Handy!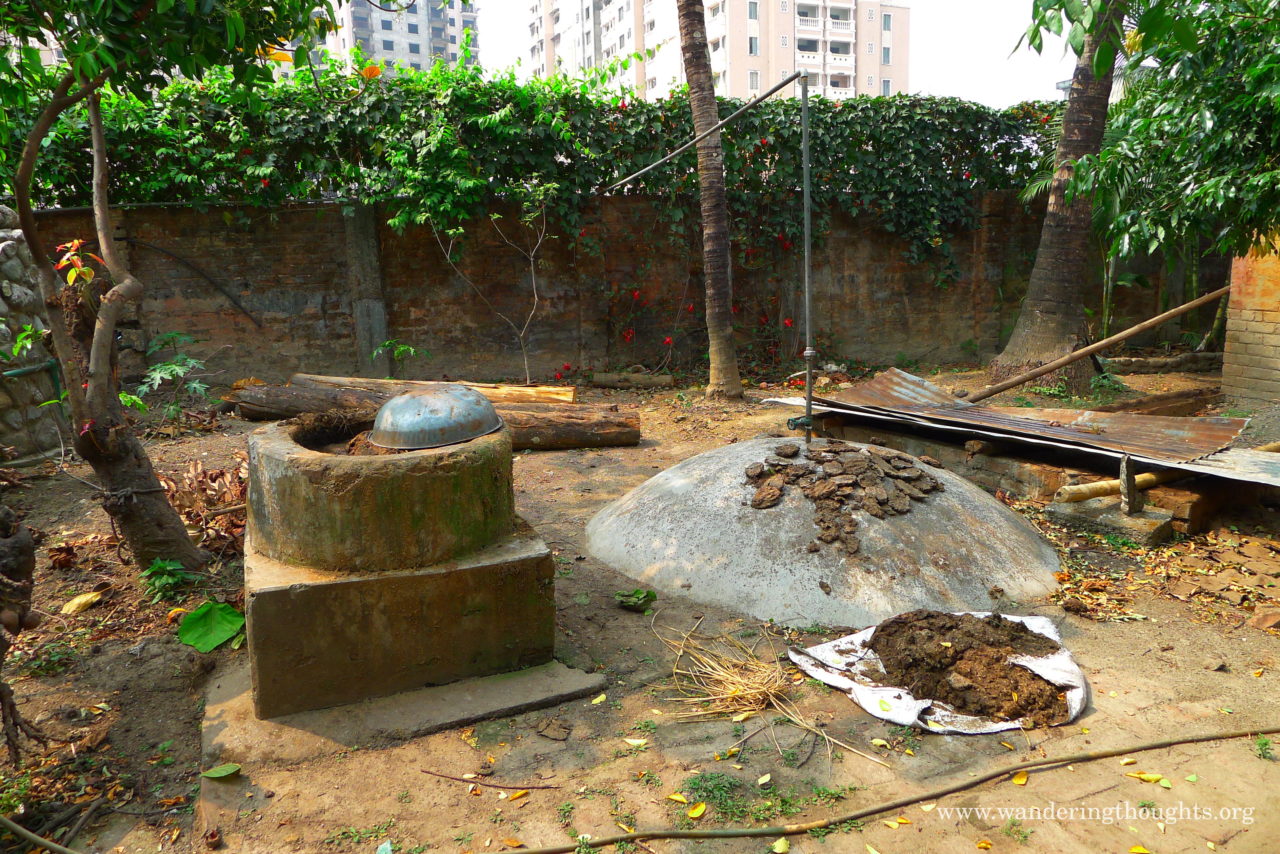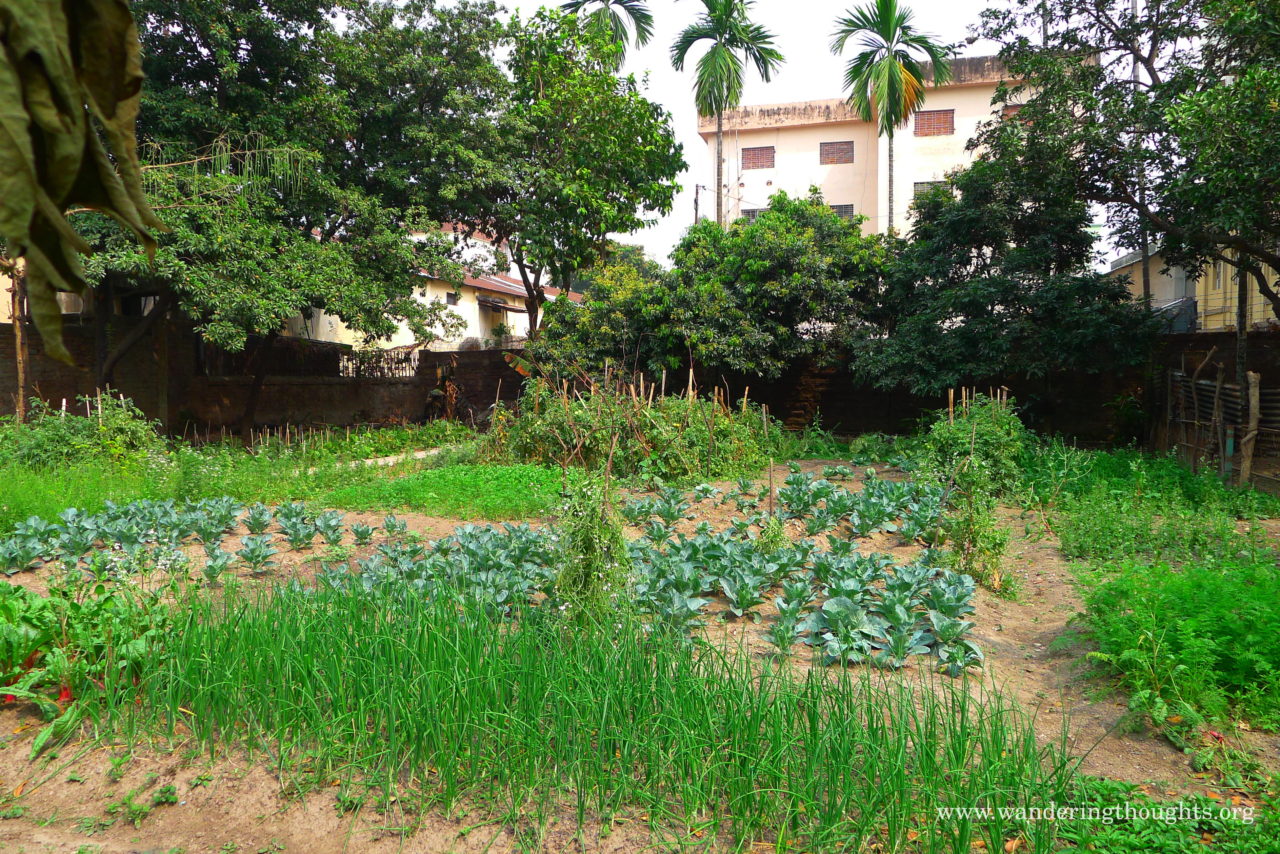 Mayank also told us a lot about his business: Together with his French partner they are exporting quality cotton fabrics dyed with natural colors from India to France. You can find them here: FibreBio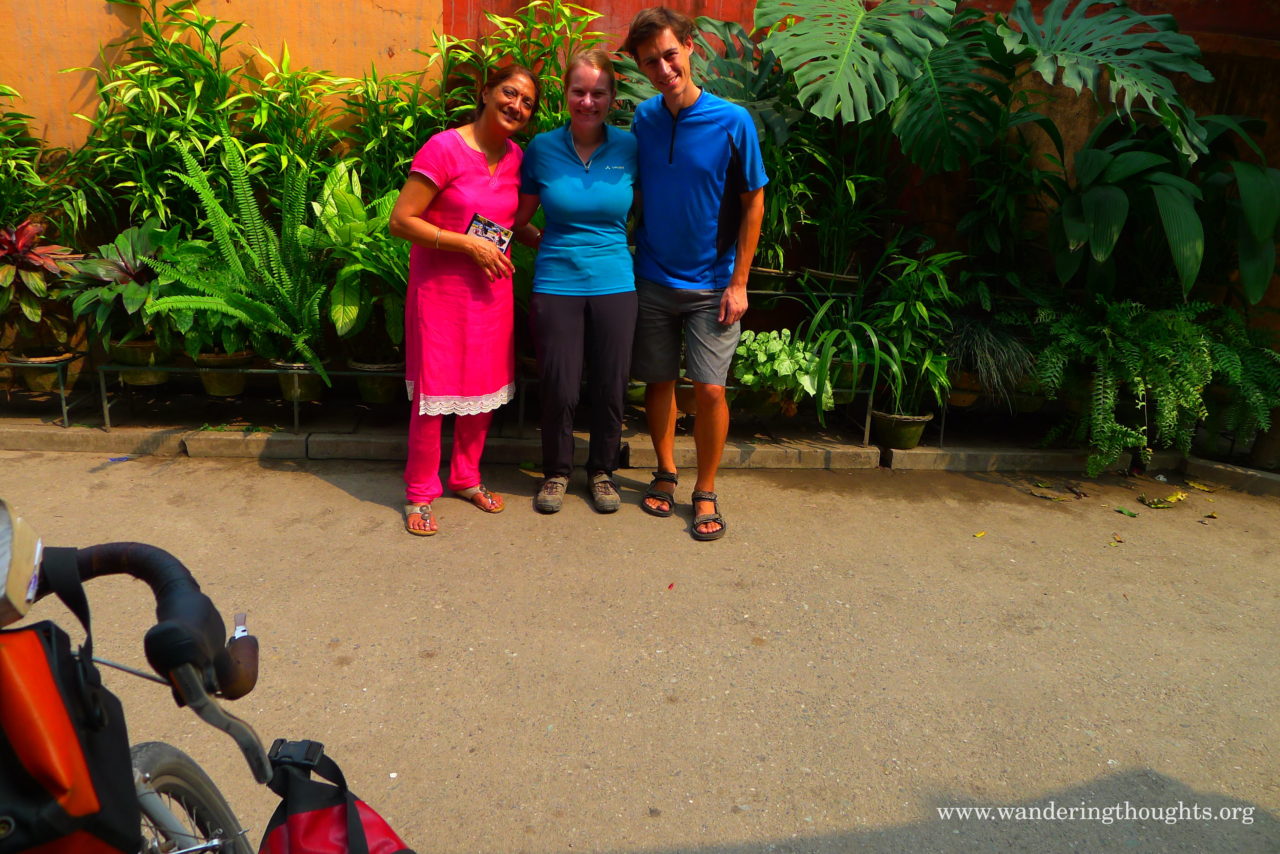 On this note we left India for now and cycled to Nepal… More on that next time!