March 2016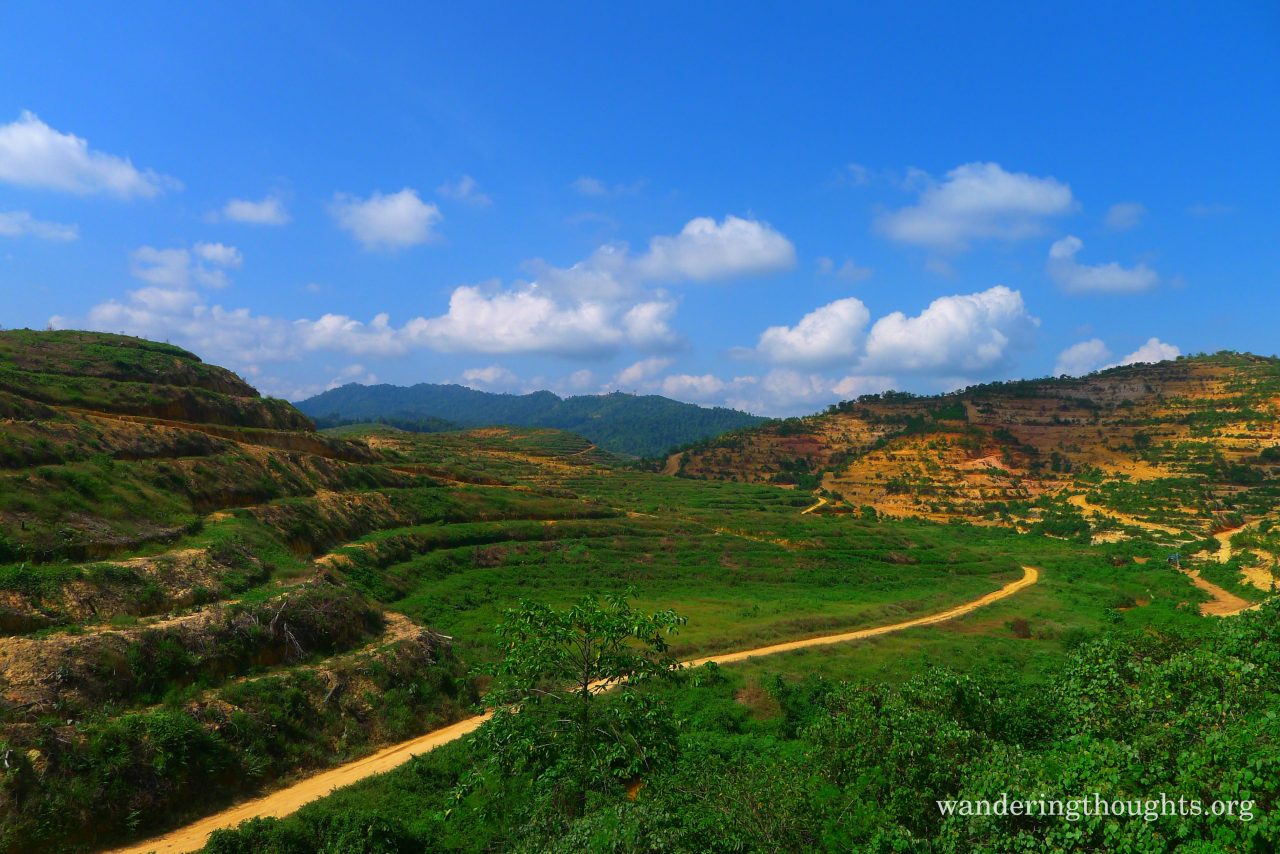 One thing you can be entirely sure of when cycle touring: After a flat stretch – however long it may be – the hills and mountains will always reappear. Always. In our case the hills started maybe a day after we left the East Coast behind. Ever eager to avoid the main road we found a small one and pretty steep one at that.
It's hard to choose sometimes: The big roads are usually busier but the gradient is gentler. The small roads are quieter and the people tend to be more open and friendly. But if there are hills, the gradient is usually a lot steeper. However exhausting that may be and however much I curse about that sometimes – people like Sambi and his family make choosing the small roads all worth wile: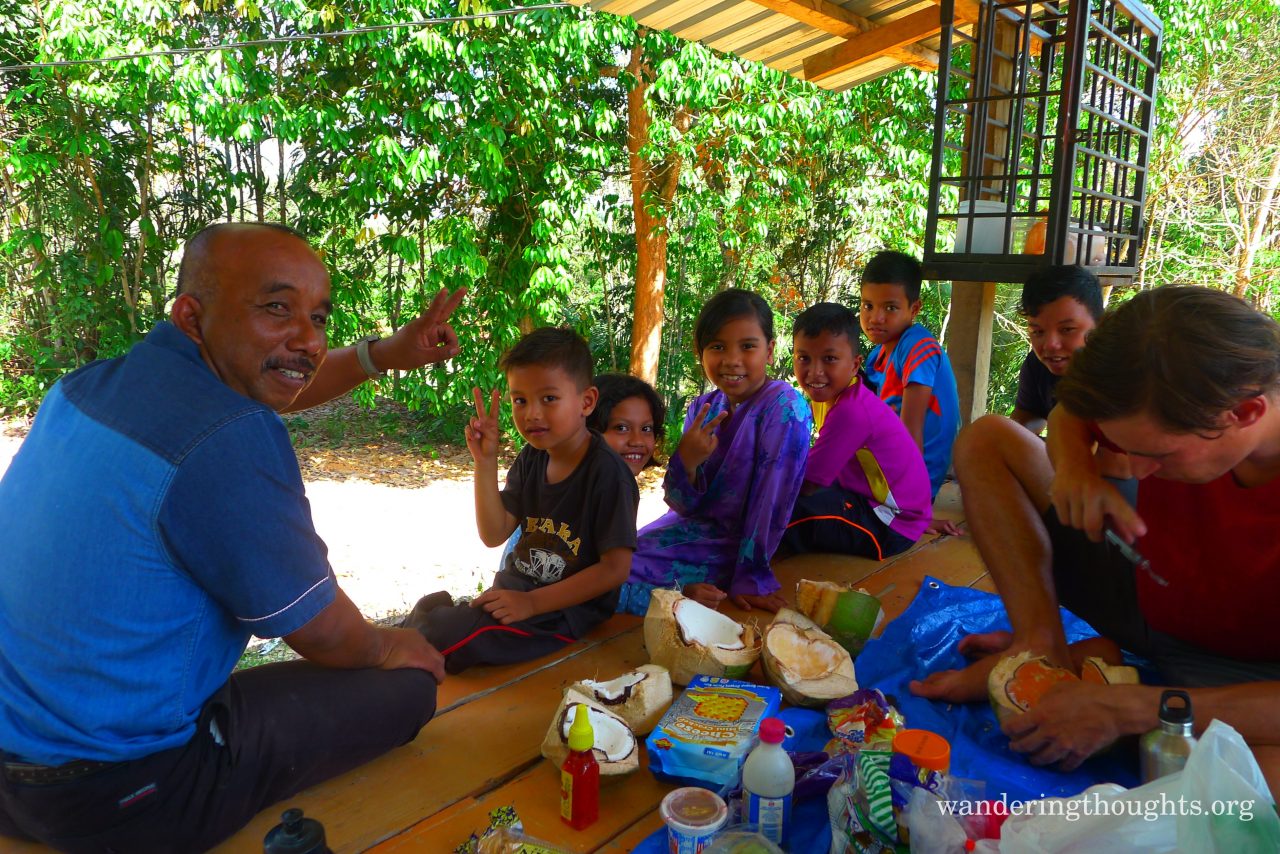 When we stopped at the road near their property they joined us for our break after giving us some time to relax (very thoughtful and much appreciated). We talked, drank several coconuts and joined forces in getting the hard meat out of the nuts. We laughed, hung out and got heartfelt invites to stay or come back whenever we wanted. Sambi told us that the road we were cycling on had just been paved a while ago and made a big difference for them. He showed us his property with all the coconut trees and the several houses of family all around.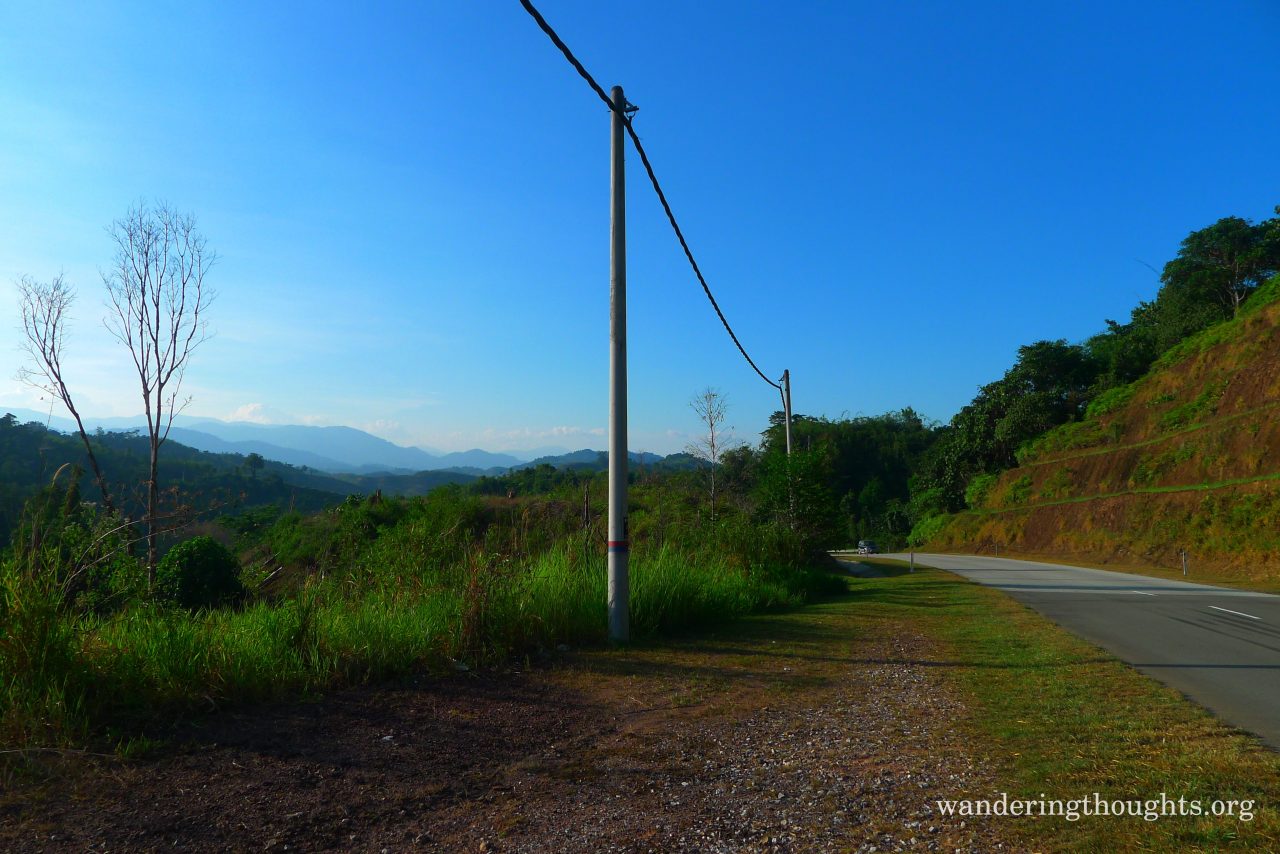 This is why we take the smaller, steeper roads. The people we keep finding there are just something else.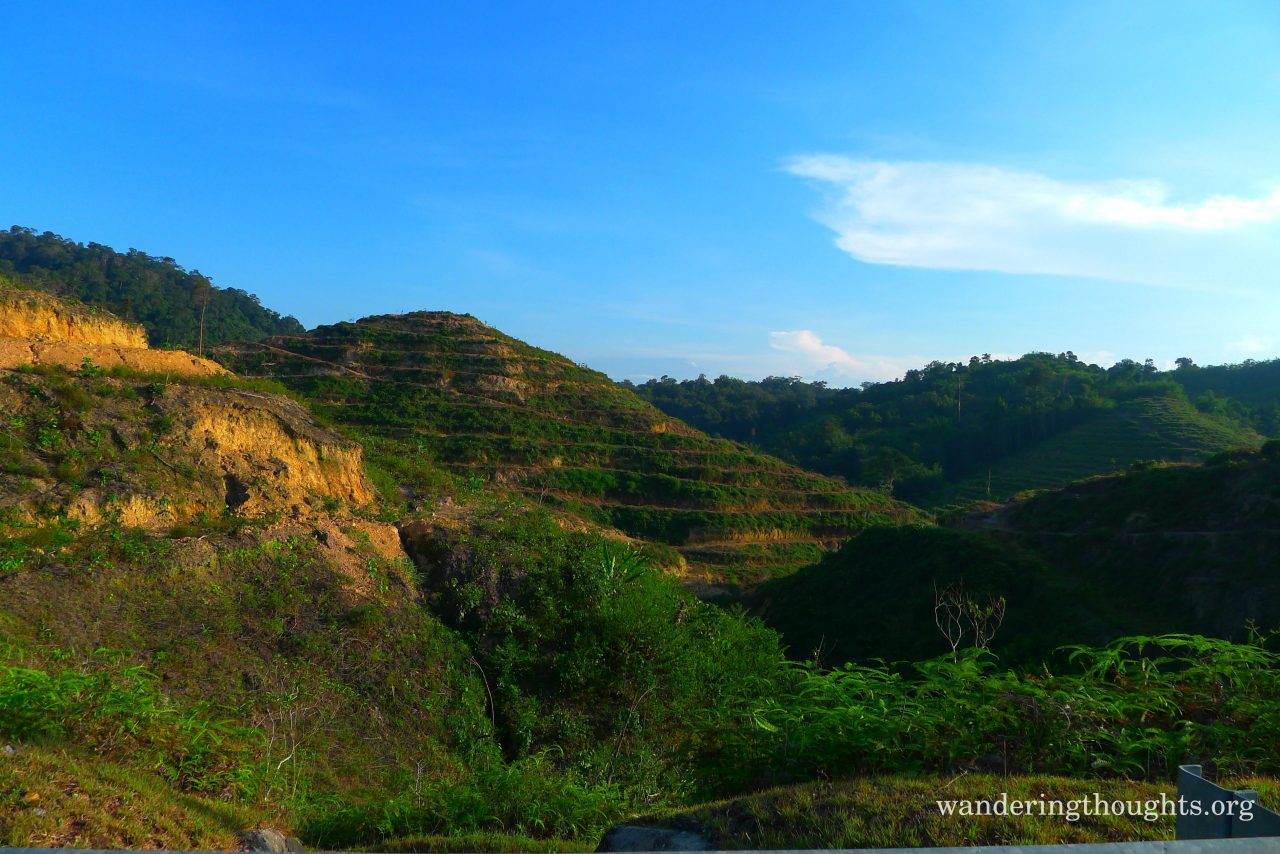 After cycling over a few more (bugger of ) hills we had one long climb to go before we would be up in the mountains, the Cameron Highlands.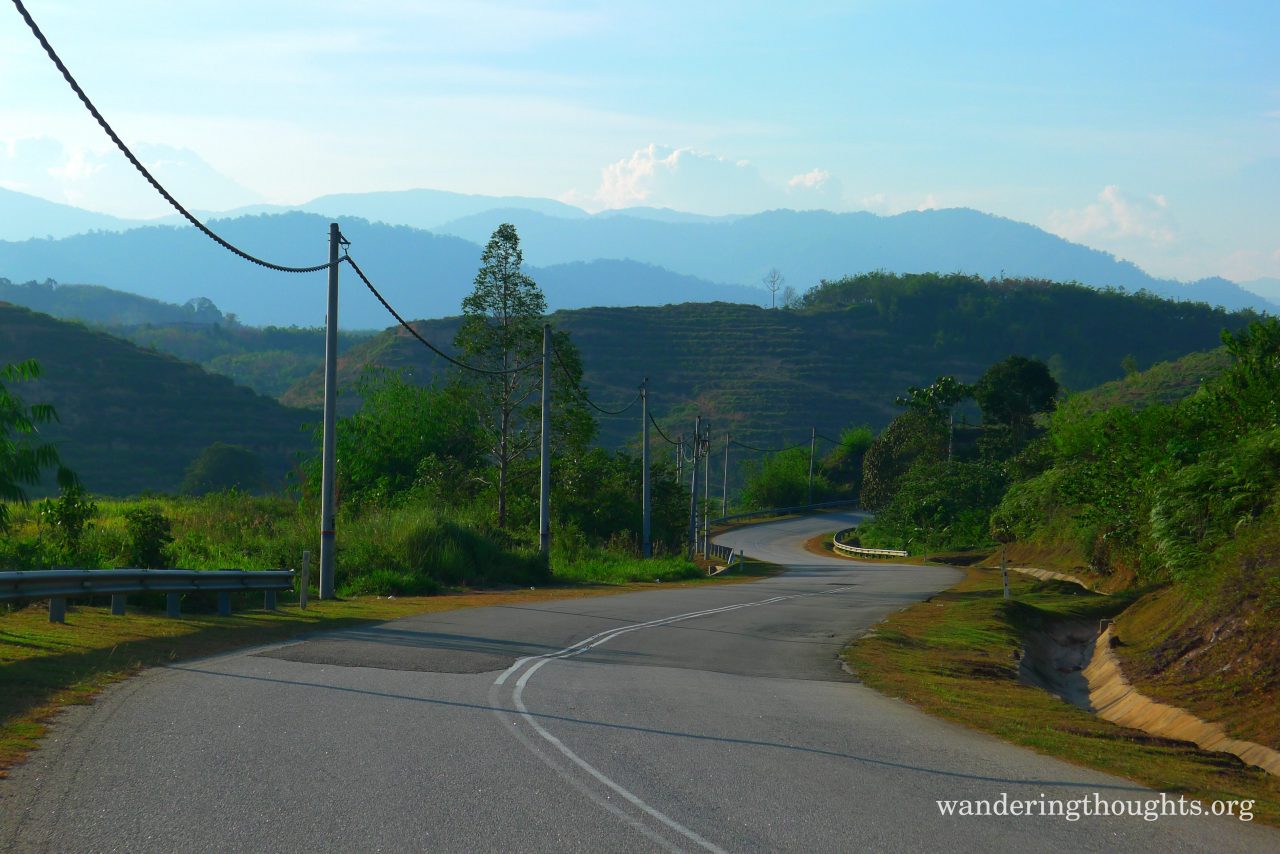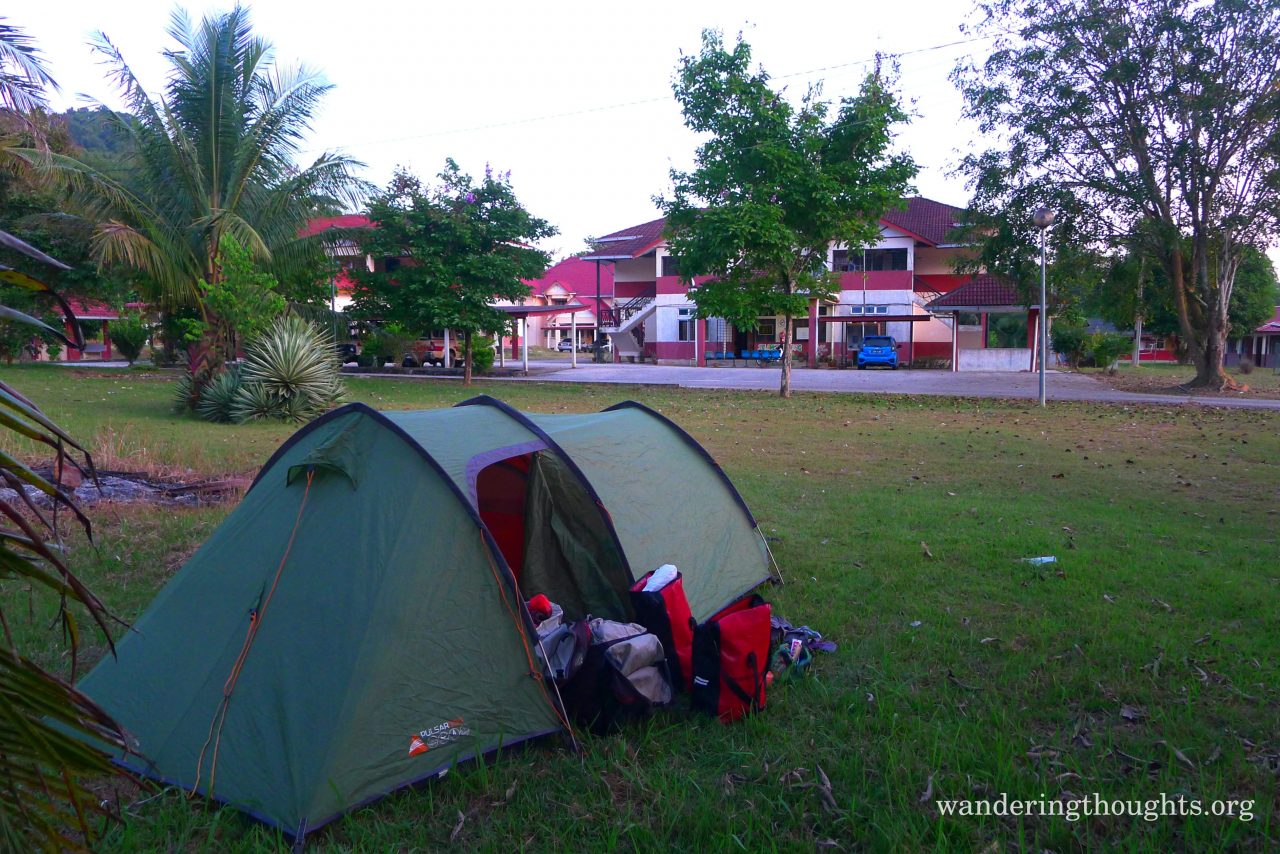 After leaving Kuala Lipis we camped at about 200m at a hospital and started really early for the big climb of about 2000m (including a lot of up and down). To our surprise it was actually quite enjoyable. The gradient was easy, the road big but also with a wide shoulder and there was almost no traffic.
The morning was absolutely beautiful…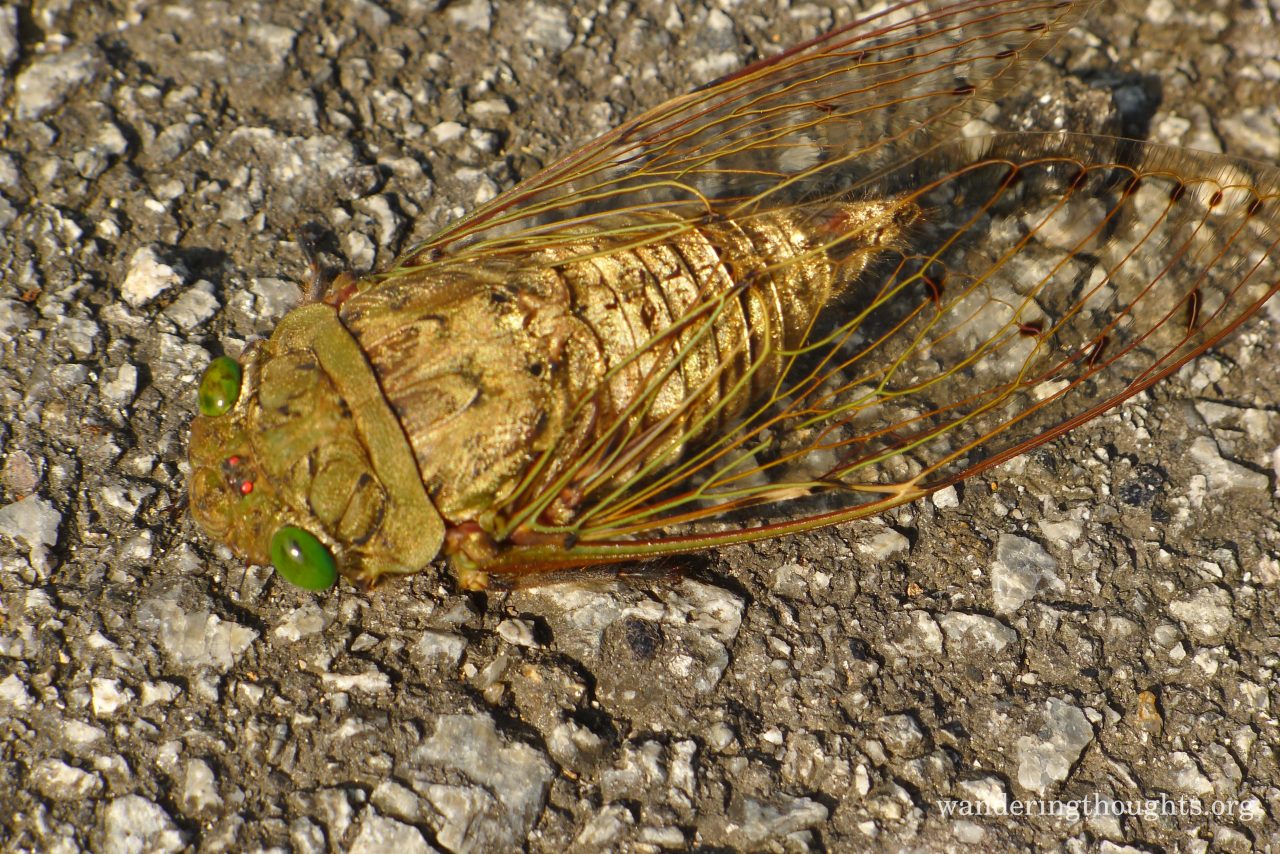 … as was this cicada up close. Here are some more pictures of our ride up: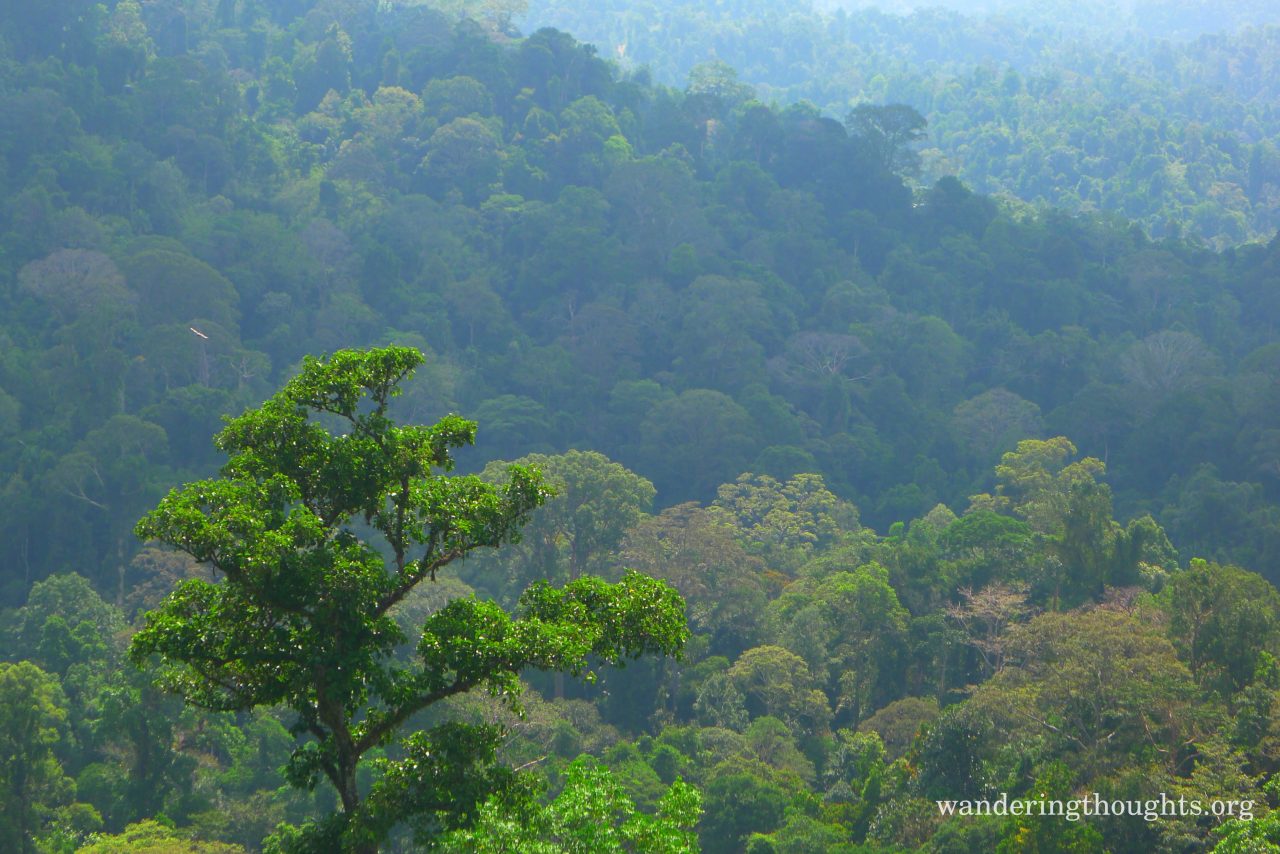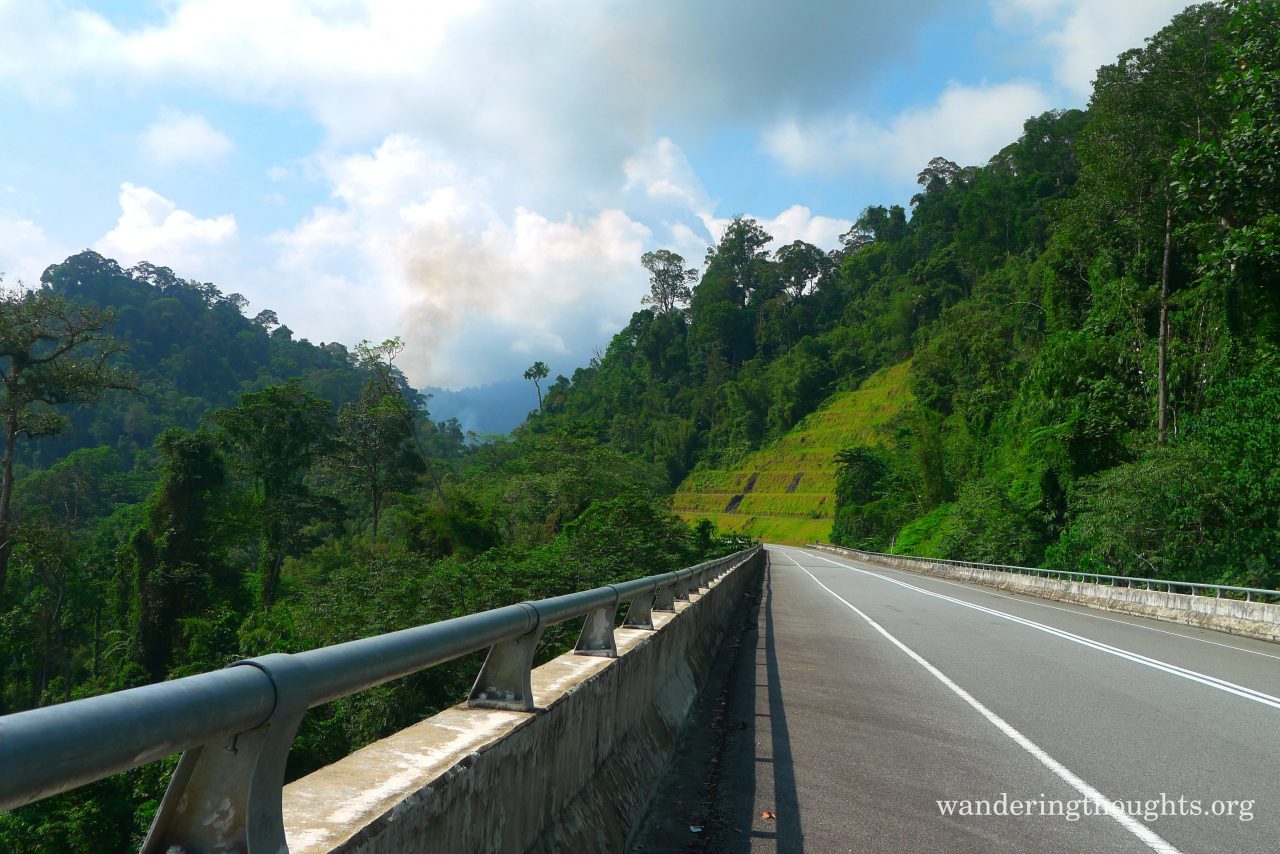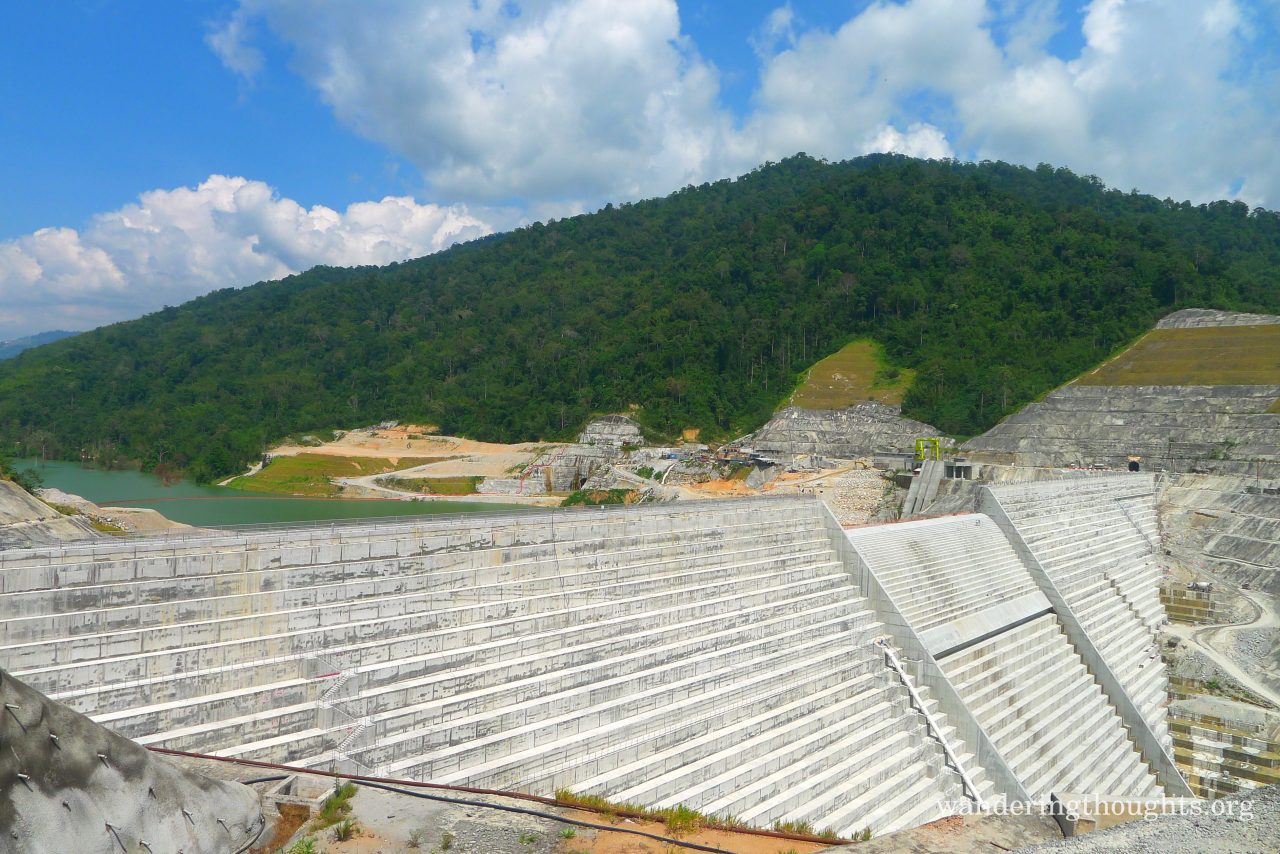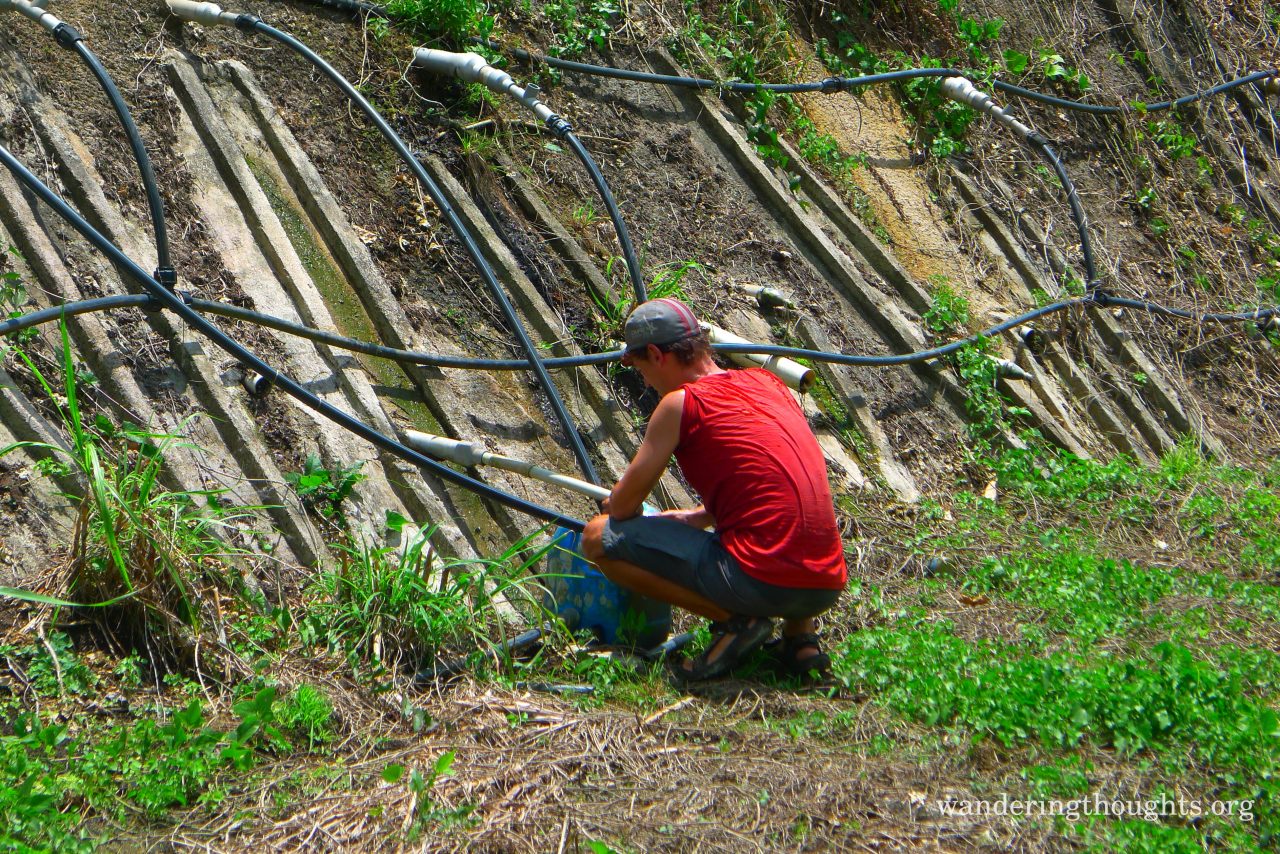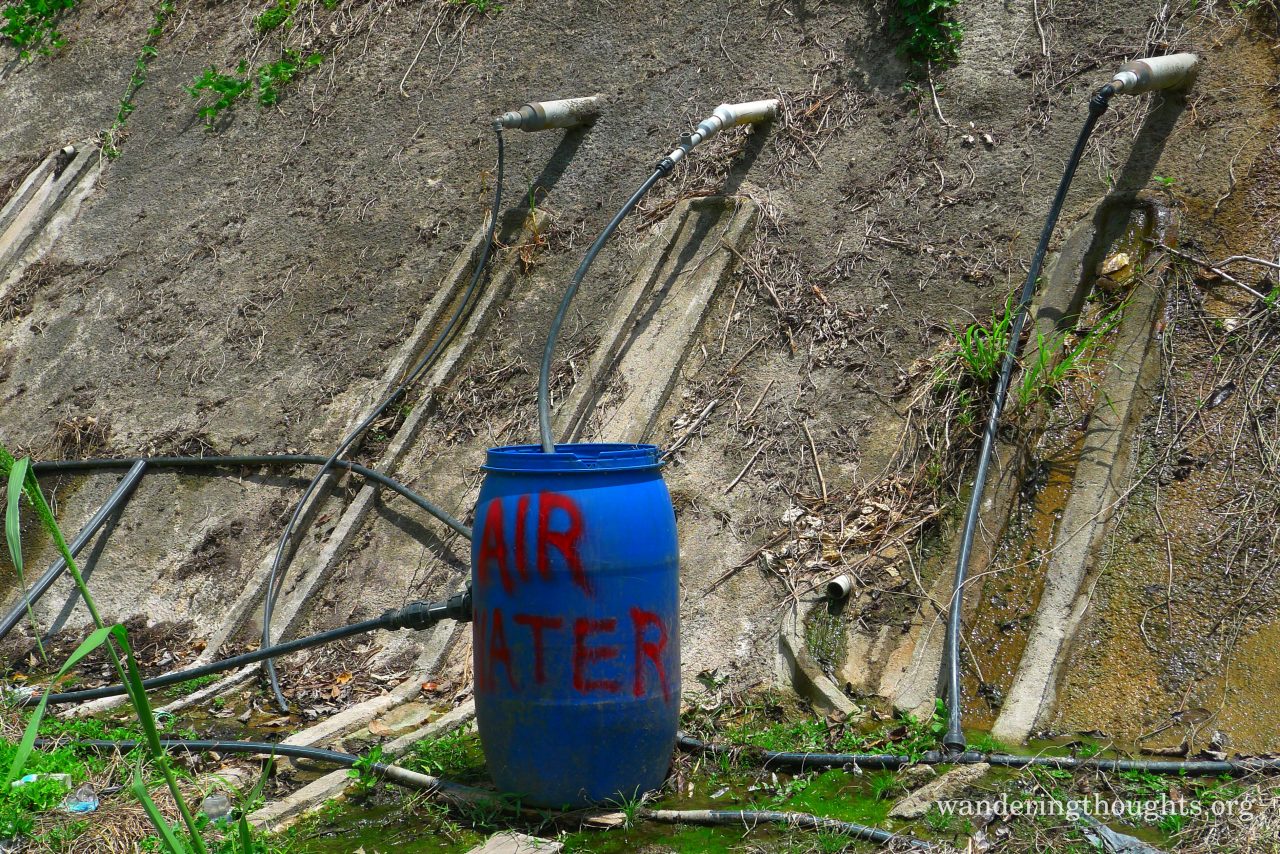 Going up there are not too many places where you can get water and you need a lot in this climate! But lucky for us there was a lot of water coming down the mountain. Mostly we were sure enough that there was no contamination somewhere above as there was nothing around.  If we weren't sure we used our Steripen to treat it before drinking.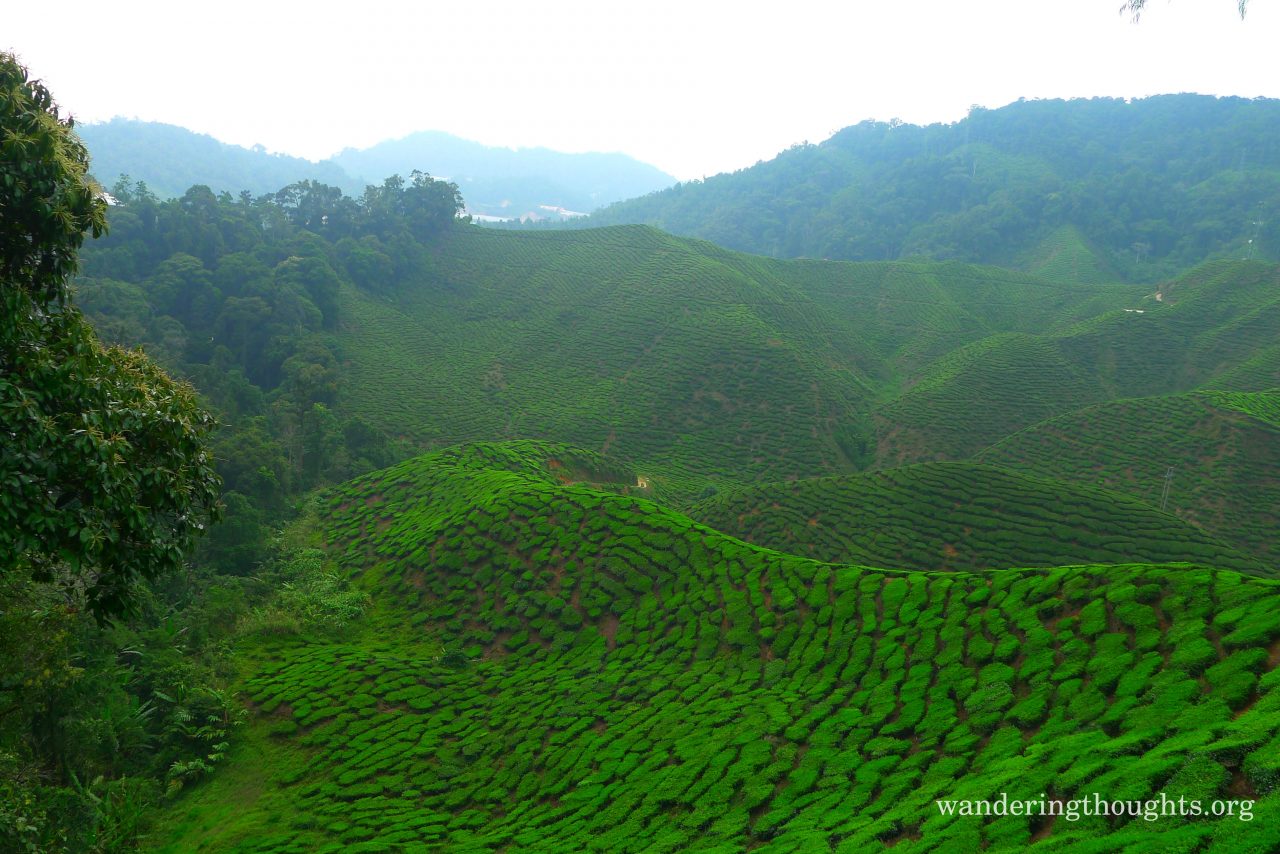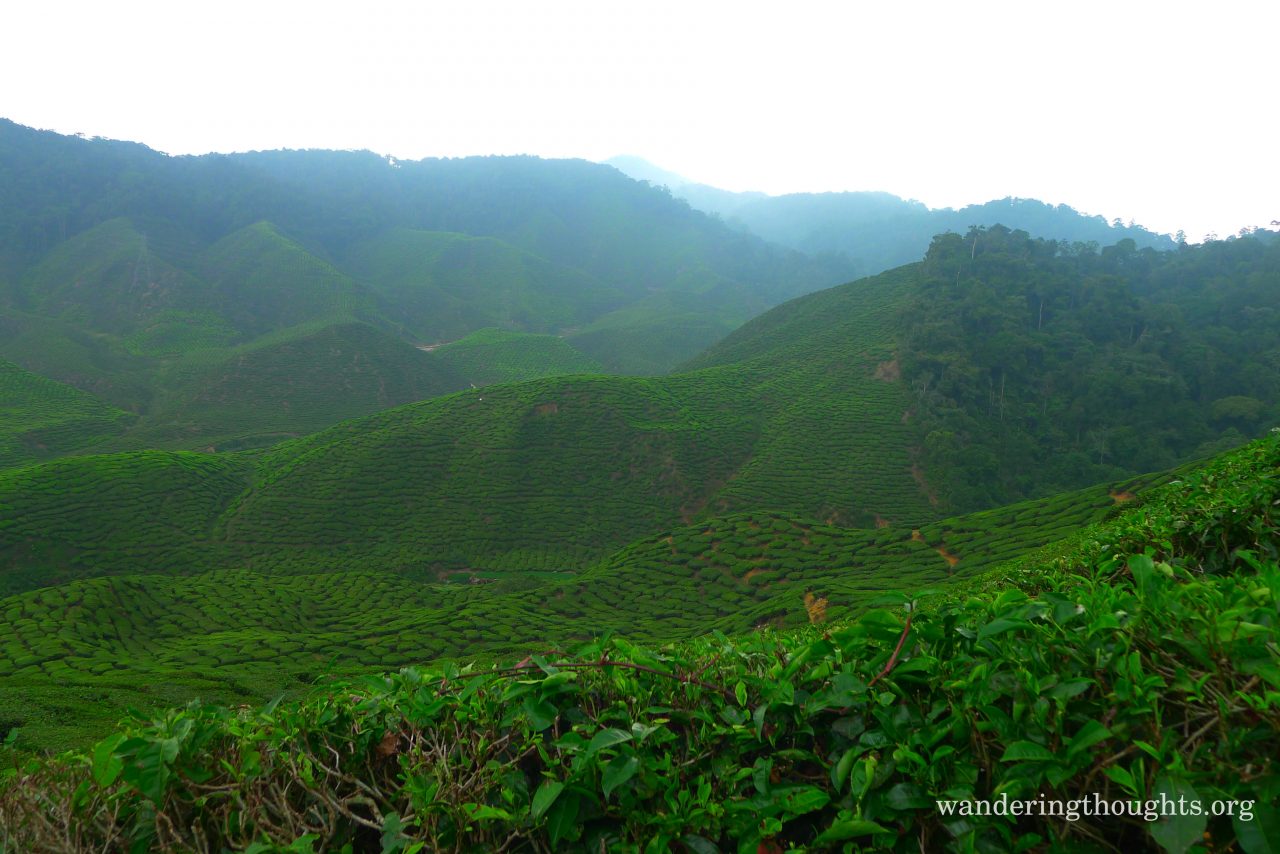 Near the top we marvelled at the huge tea plantations and the masses of tourists flocking to them. But the best surprise was definitely the awesome Indian food we found. Cycling uphill makes hungry! Another novelty was the sudden change in climate: As we came closer to the top clouds started to cover the sky and it was suddenly downright cold! Don't get me wrong – I'm certainly not complaining. What a glorious feeling not to sweat for once.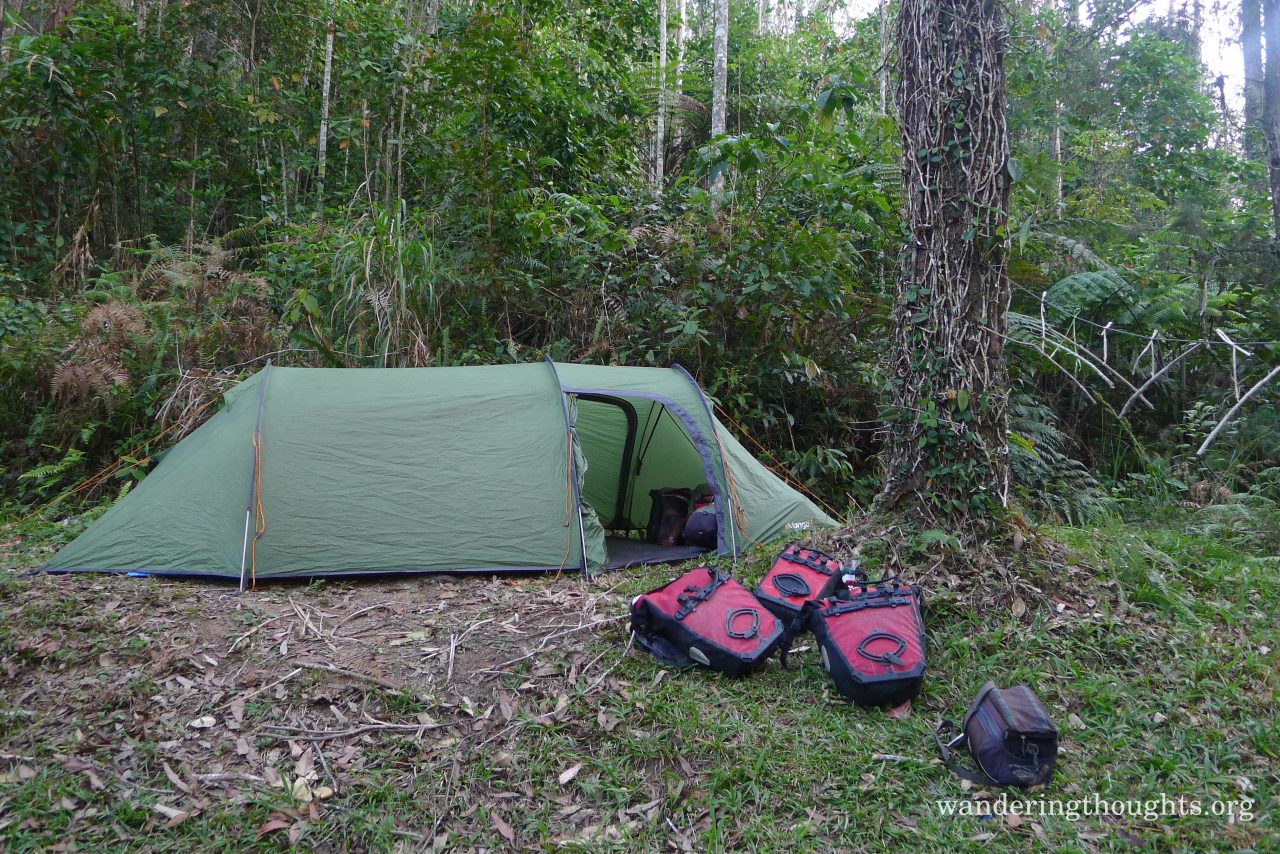 And then the biggest novelty of all – a real camp site! Due to the hot and humid climate and our scotish tent we hadn't been camping a lot in the past few months. So we were both eager to tent and have cold nights once again. We found Sungai Pauh Campsite easily and set up our tent in a corner, a bit away from all the school groups.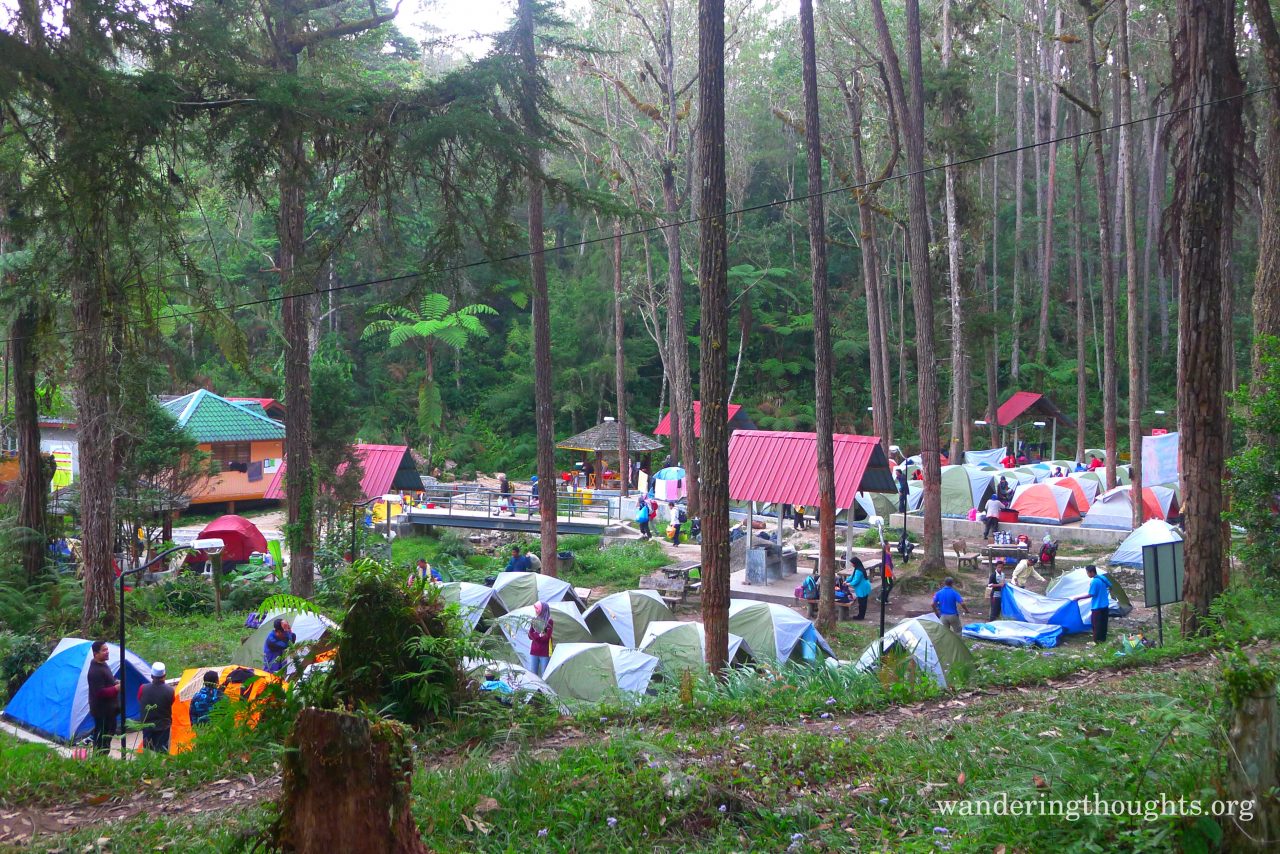 We met Greg, a very nice teacher whose students had just left and spent the evening talking until midnight. Surprisingly I wasn't the tiniest bit tired even after all that climbing. Maybe the cold weather?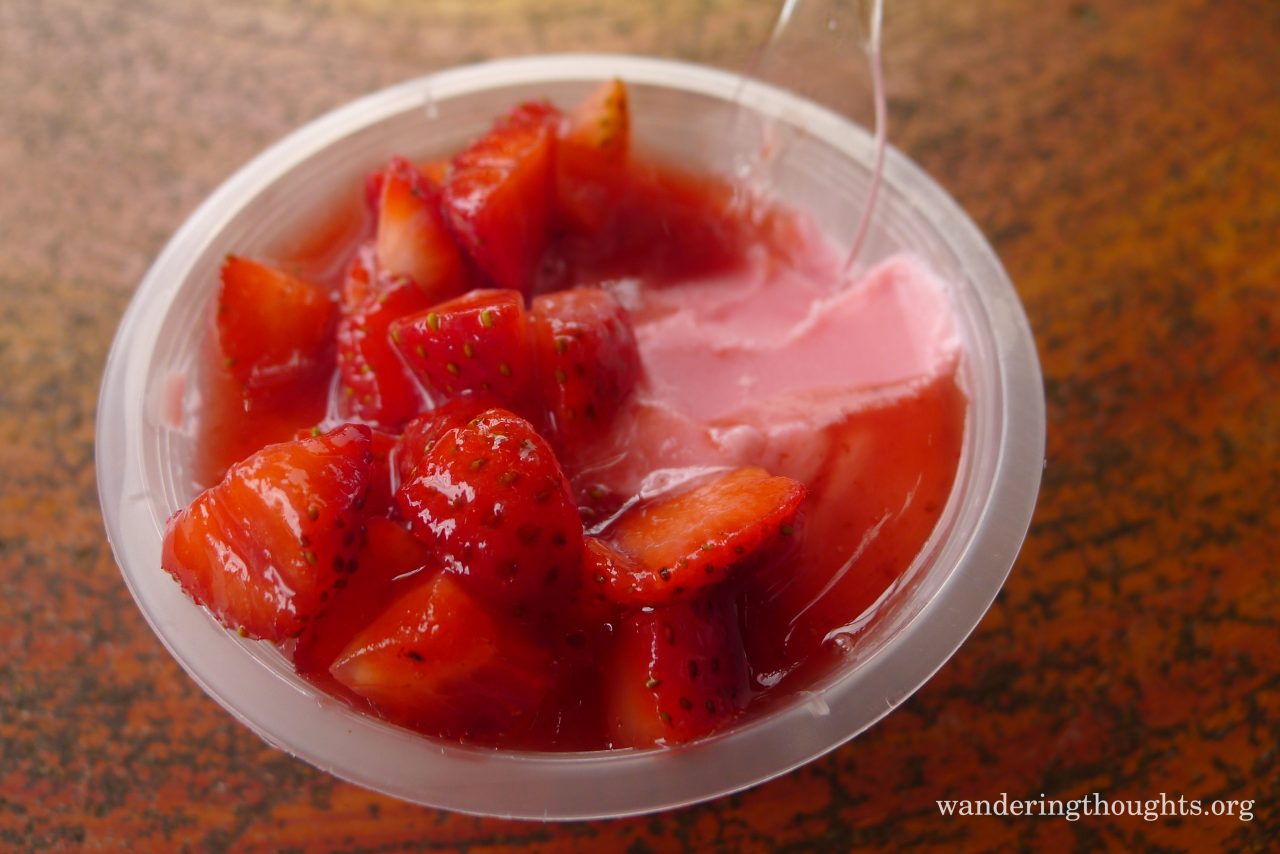 Strawberries seem to be the big thing in the Highlands which meant that we just had to try some strawberry ice cream. What can you do? The Highlands were originally a place favoured by the British as they appreciated the colder climate. That fascination seems to hold steady until today and is probably also fired by all the produce you can find here: There is a lot of fruit, vegetable and tea growing around here.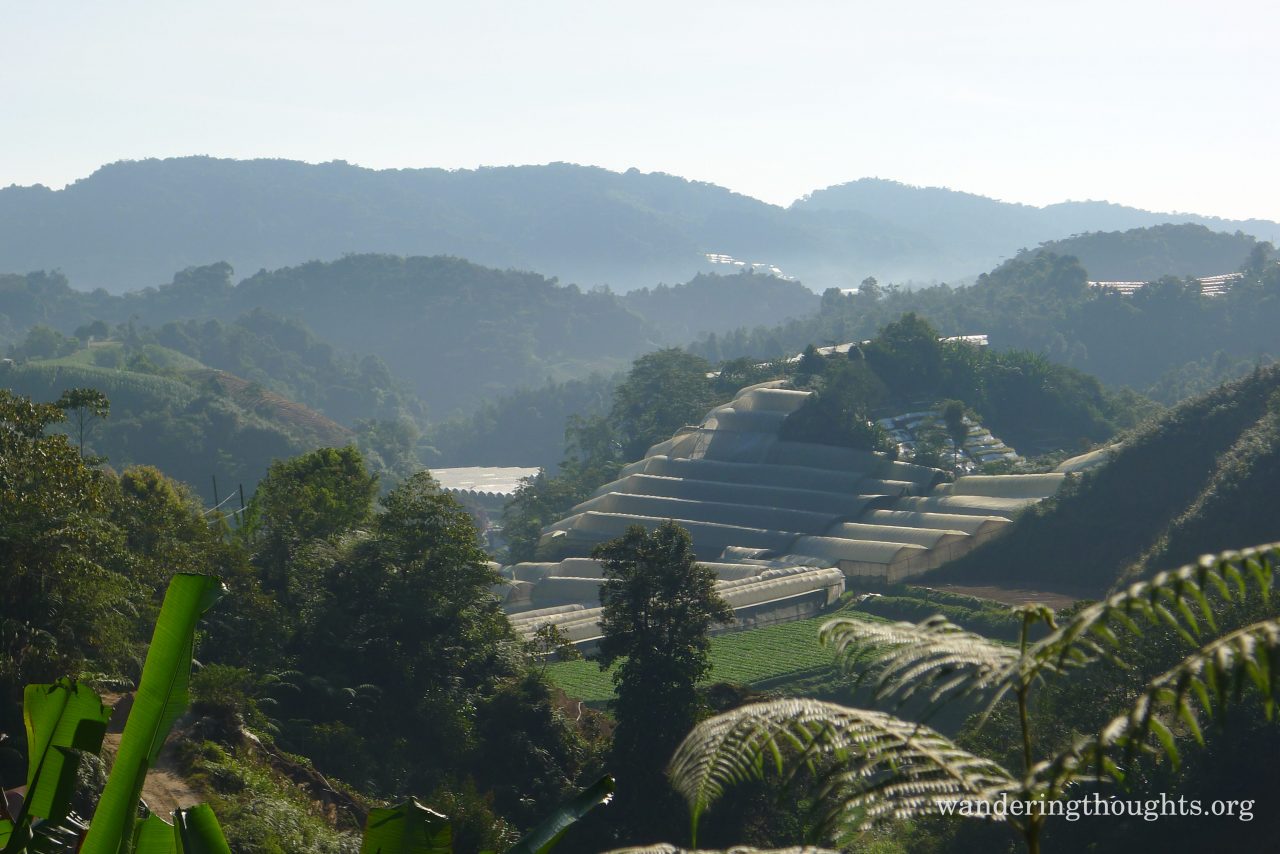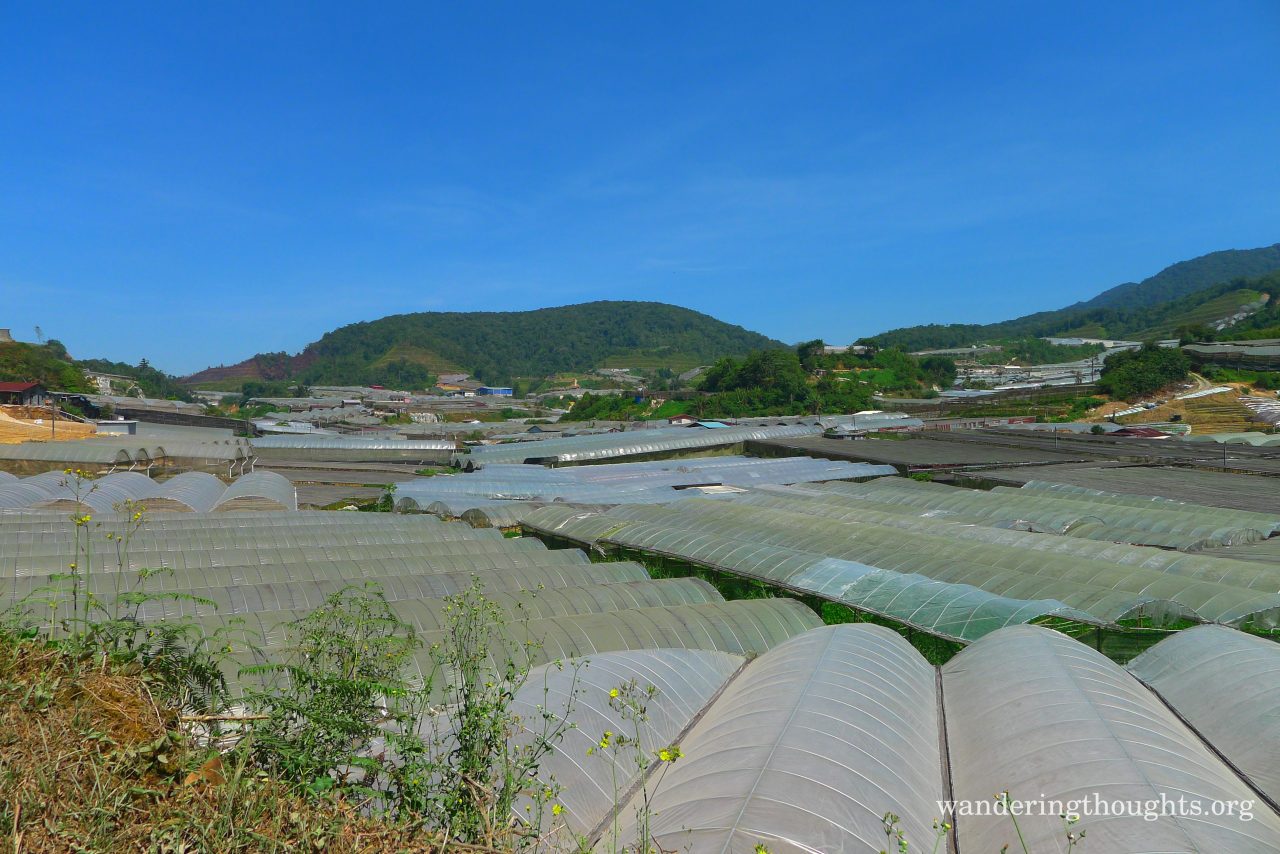 To put it mildly, the Highlands are touristy. Crowded would be a stronger word, especially as our visit coincided with school holidays. But I couldn't have cared less. We spend so much time outside of touristy places and so much time in nature, that I sometimes relish things like these…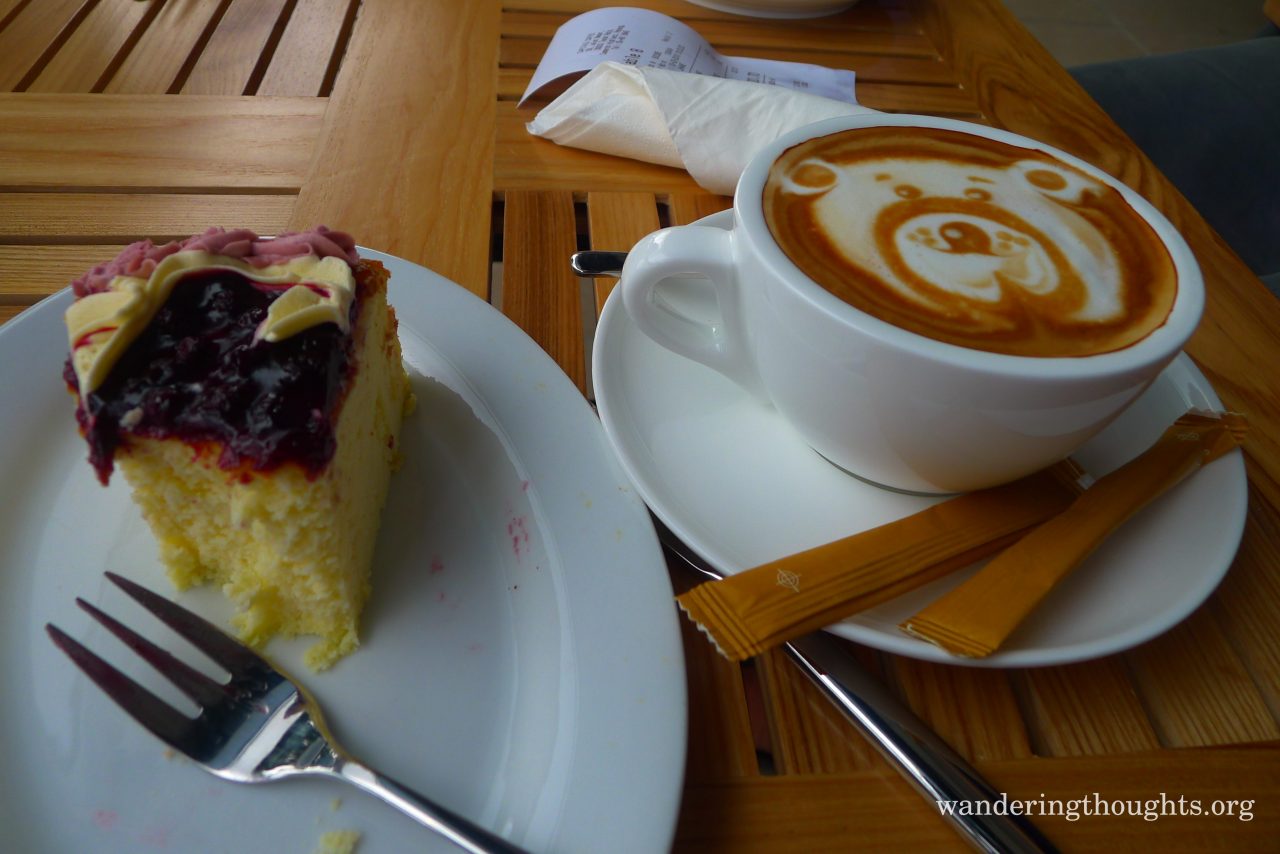 There is really not much a relaxed day with Indian food and cheese cake for dessert can't fix. When our bodies had recovered from the climb we also did some hiking. There are some pretty good trails where you can once again hike without a guide as they are marked.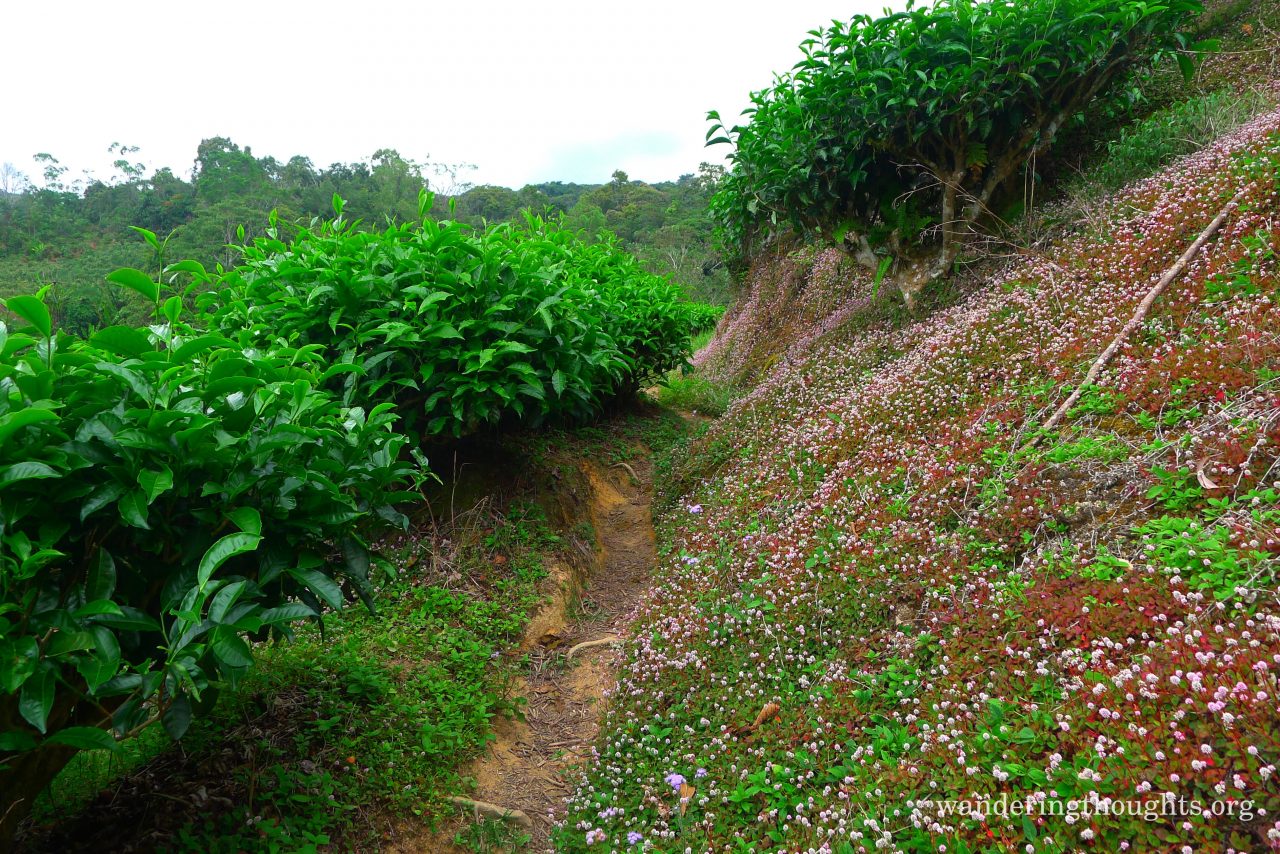 In the end we stayed for three days. Mostly because of the climate. As much as we like South East Asia, we both look forward to cycling in less than 30 degrees sometime again.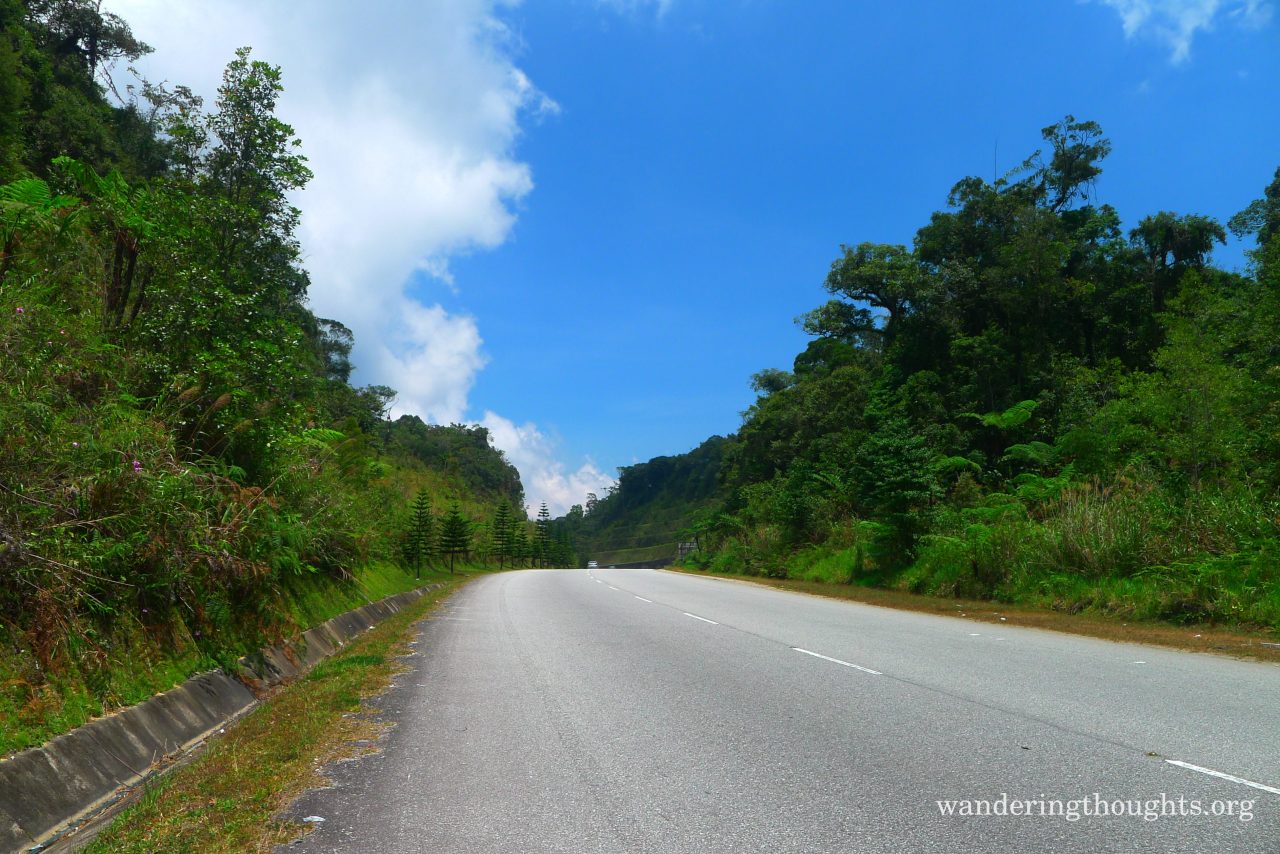 Cycling down was also beautiful, especially as the road was closed off in intervalls for construction and we enjoyed a mostly traffic free coasting downhill.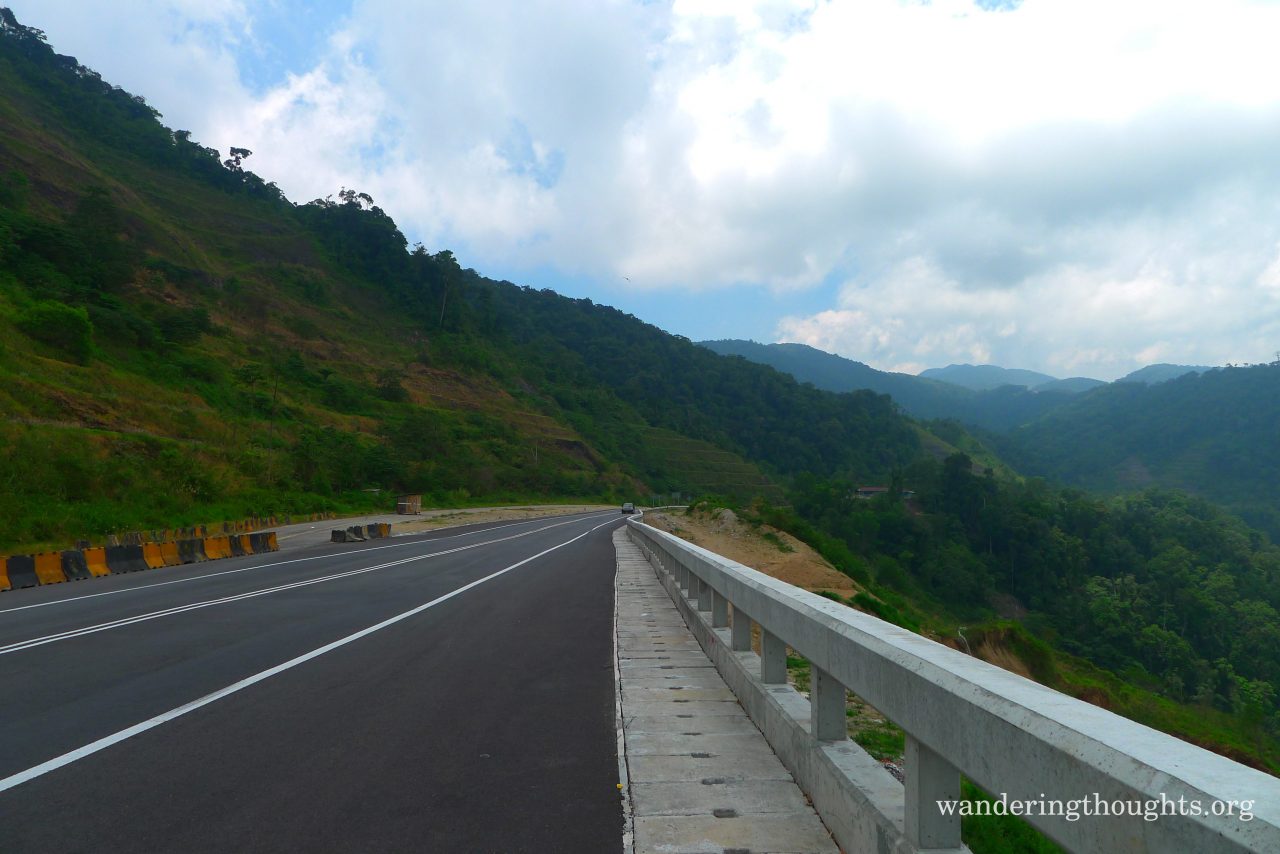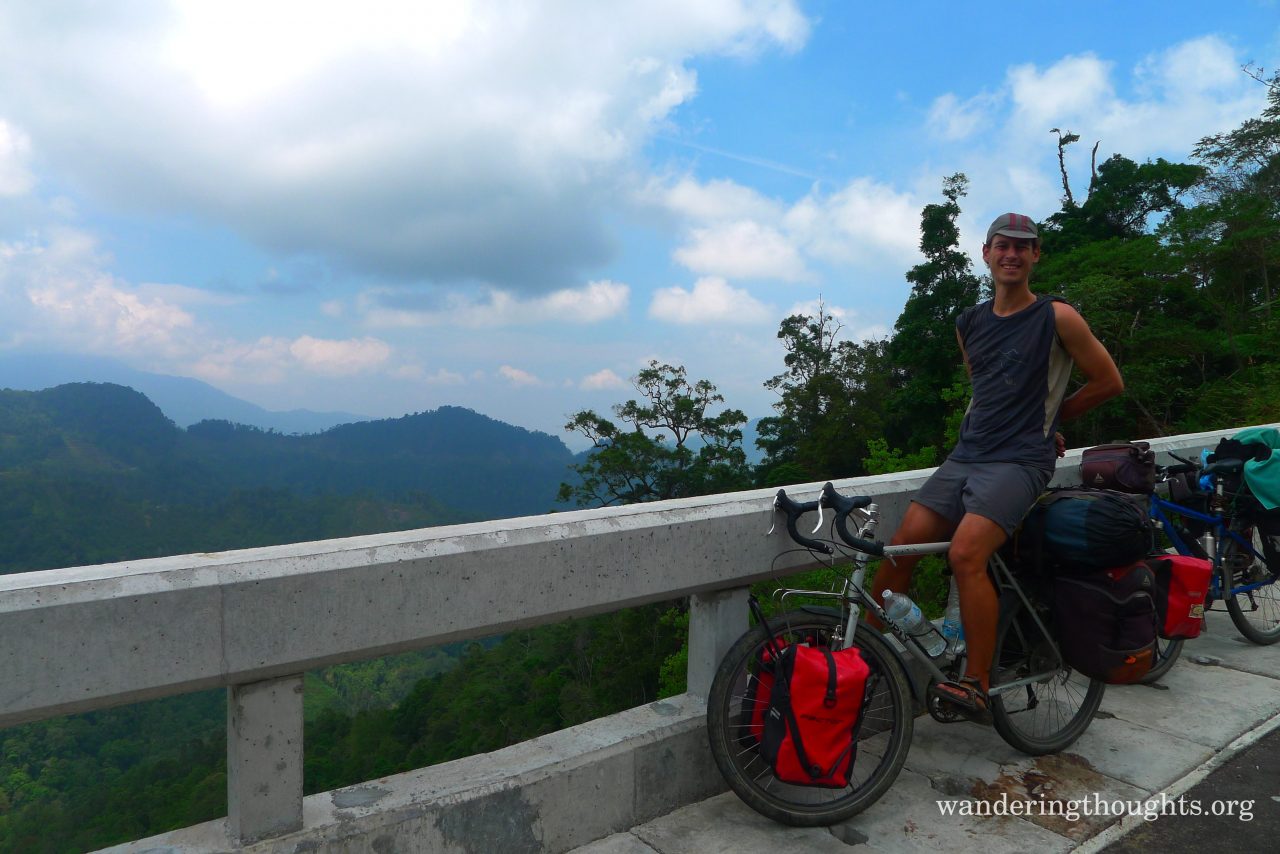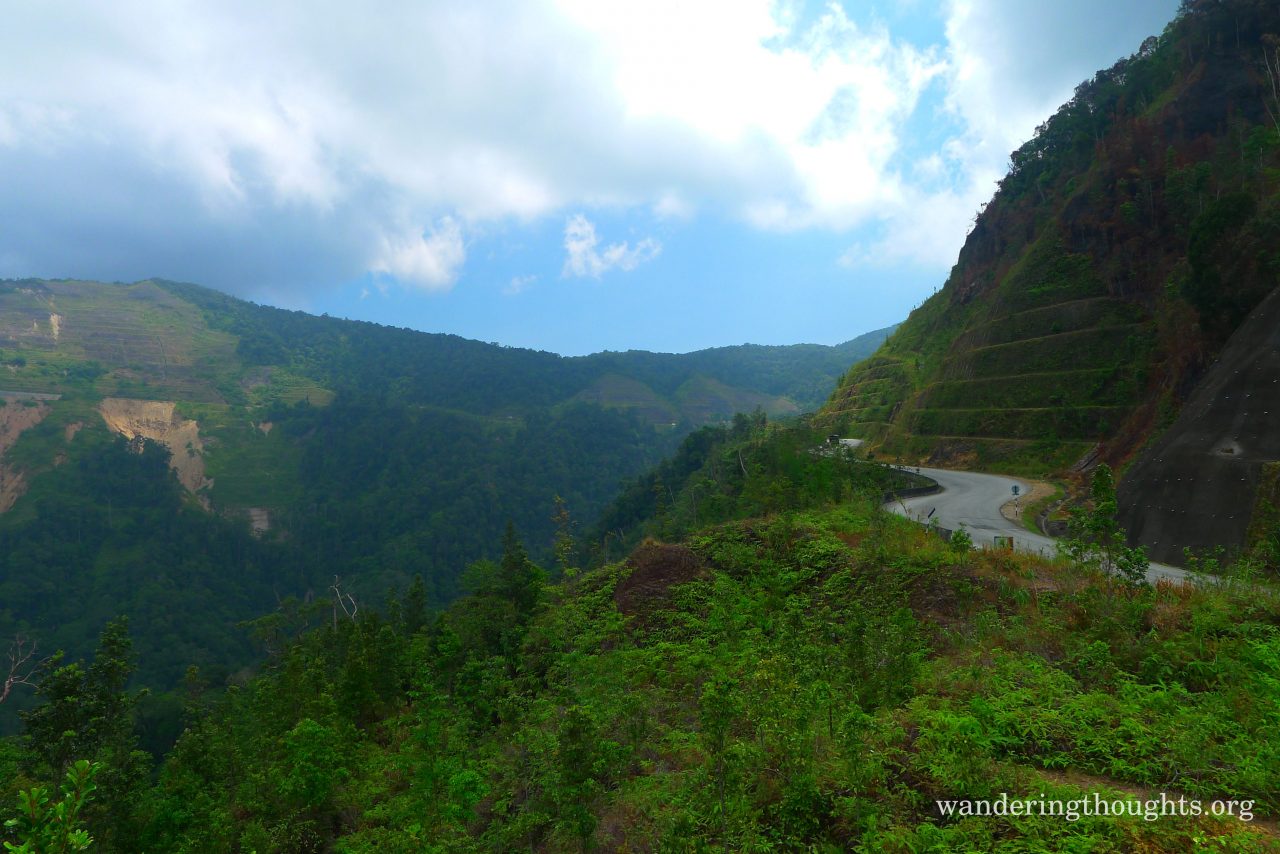 My mind was set on reaching Penang in a few days. There we would meet friends of Barbara, our host in Sabah. I was looking forward to that as we hadn't stayed longer with anyone since Kuantan and I needed to be with friends again.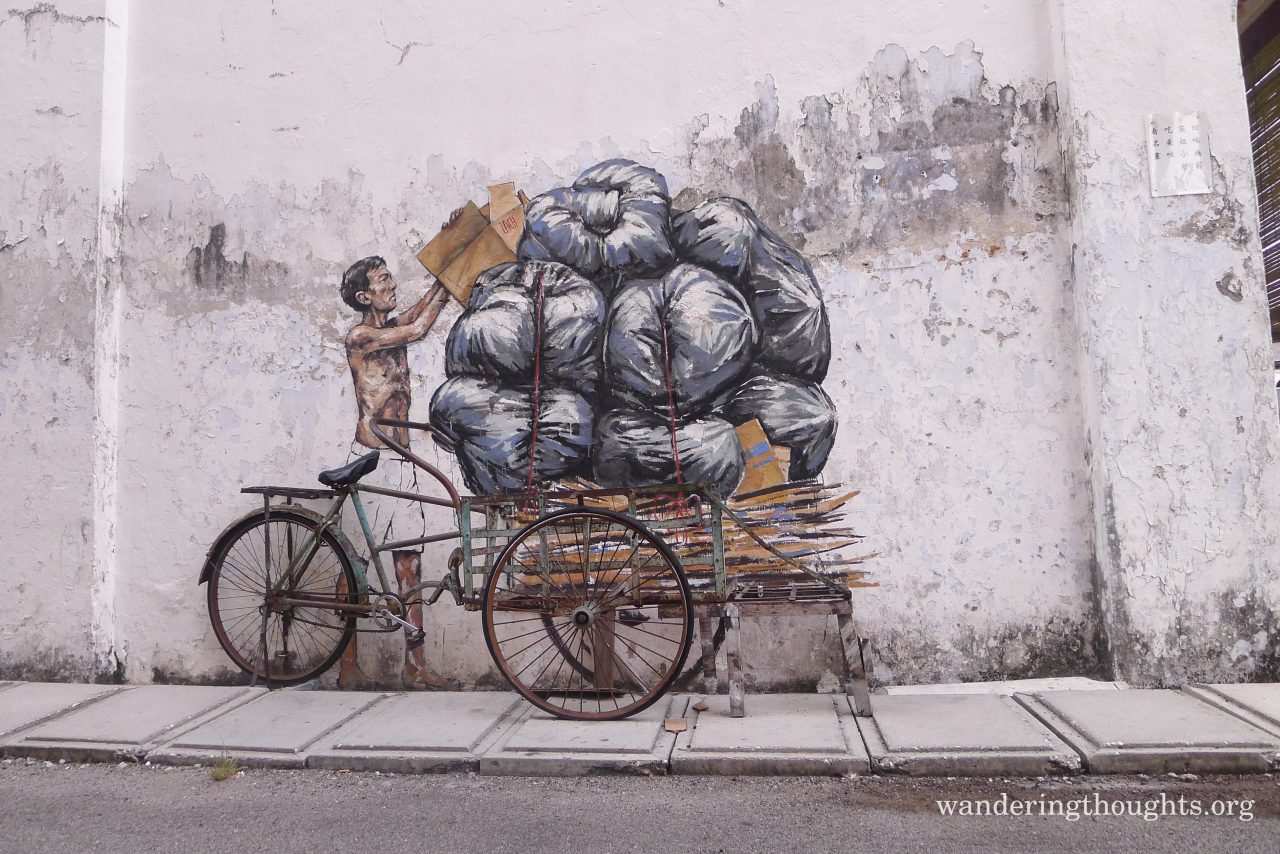 What I didn't expect was, that I enjoyed both Ipoh and Taiping, the two cities we stayed in between, a lot. Both have interesting architecture – for example old train stations – and a lot of street art.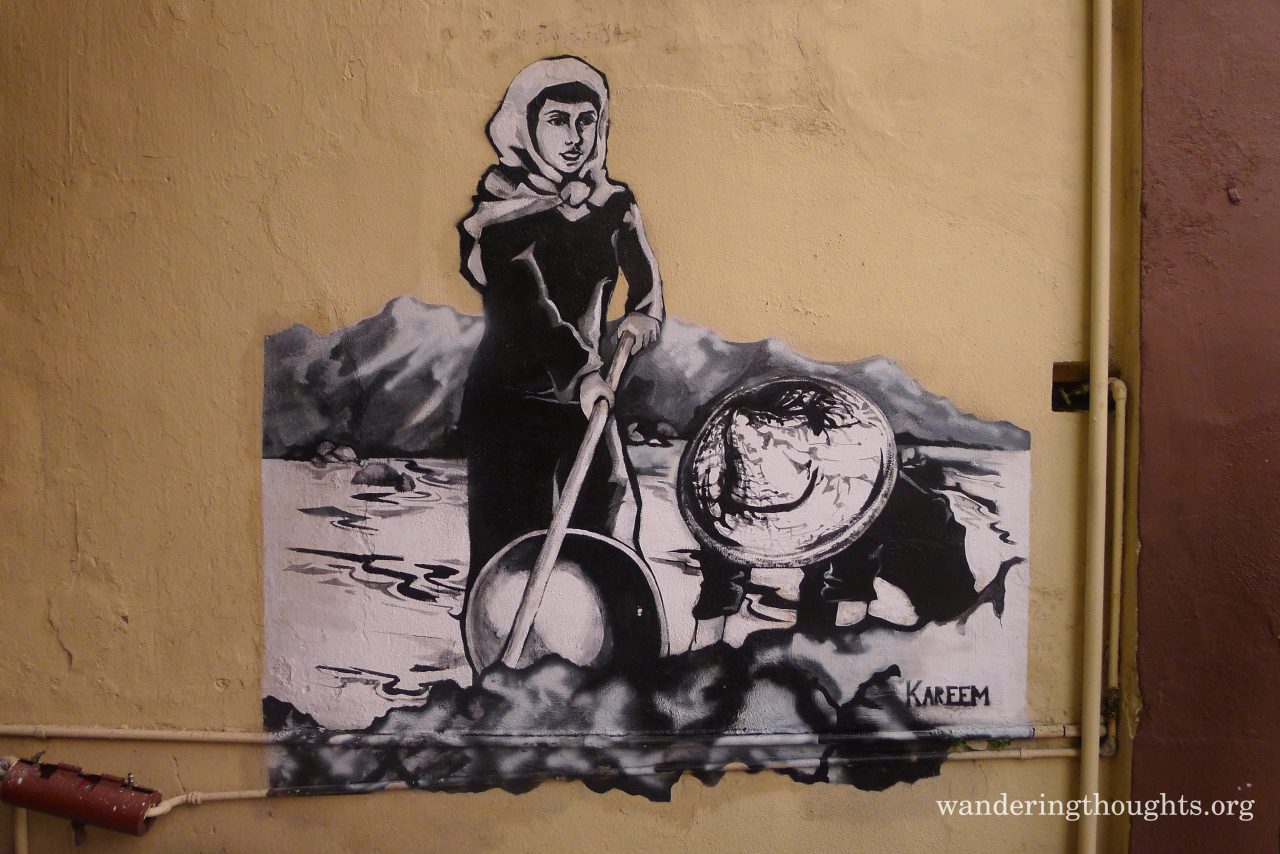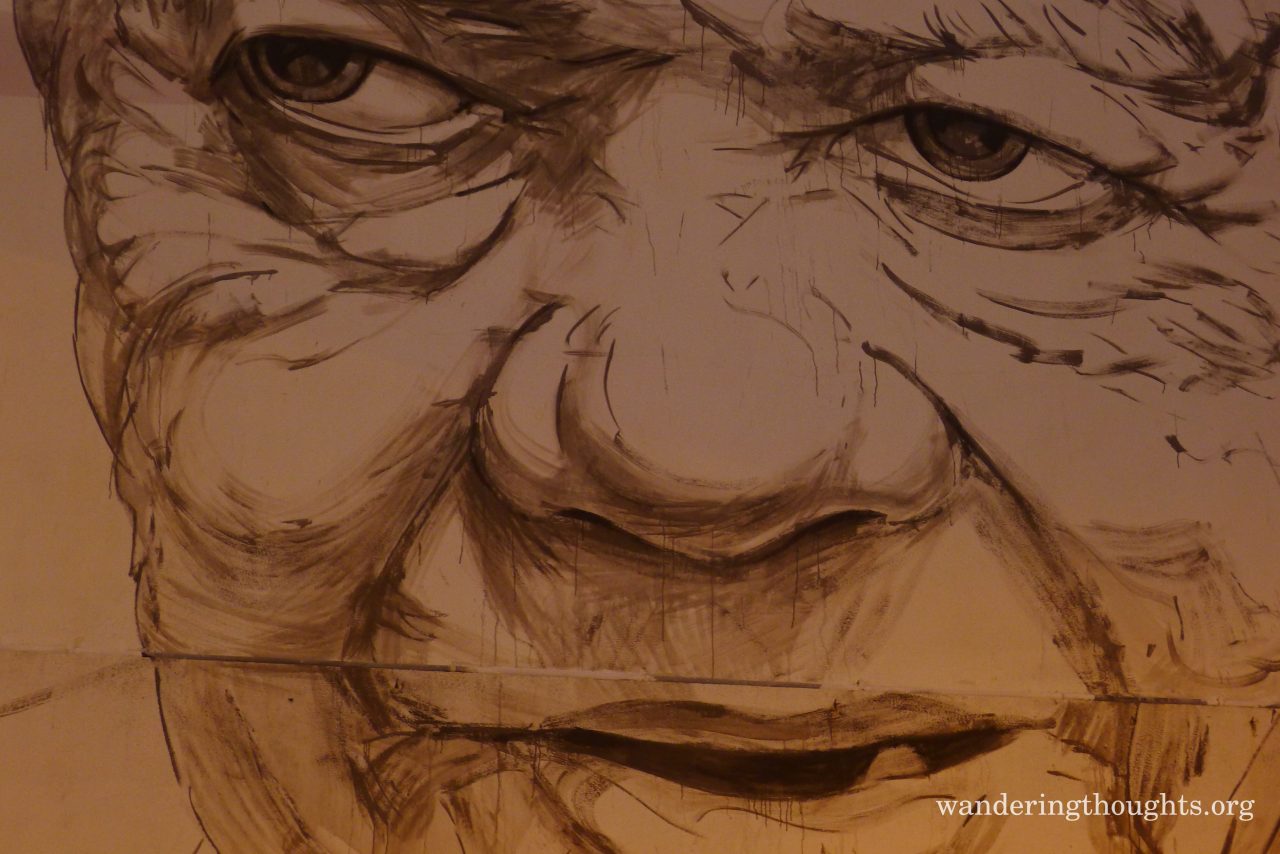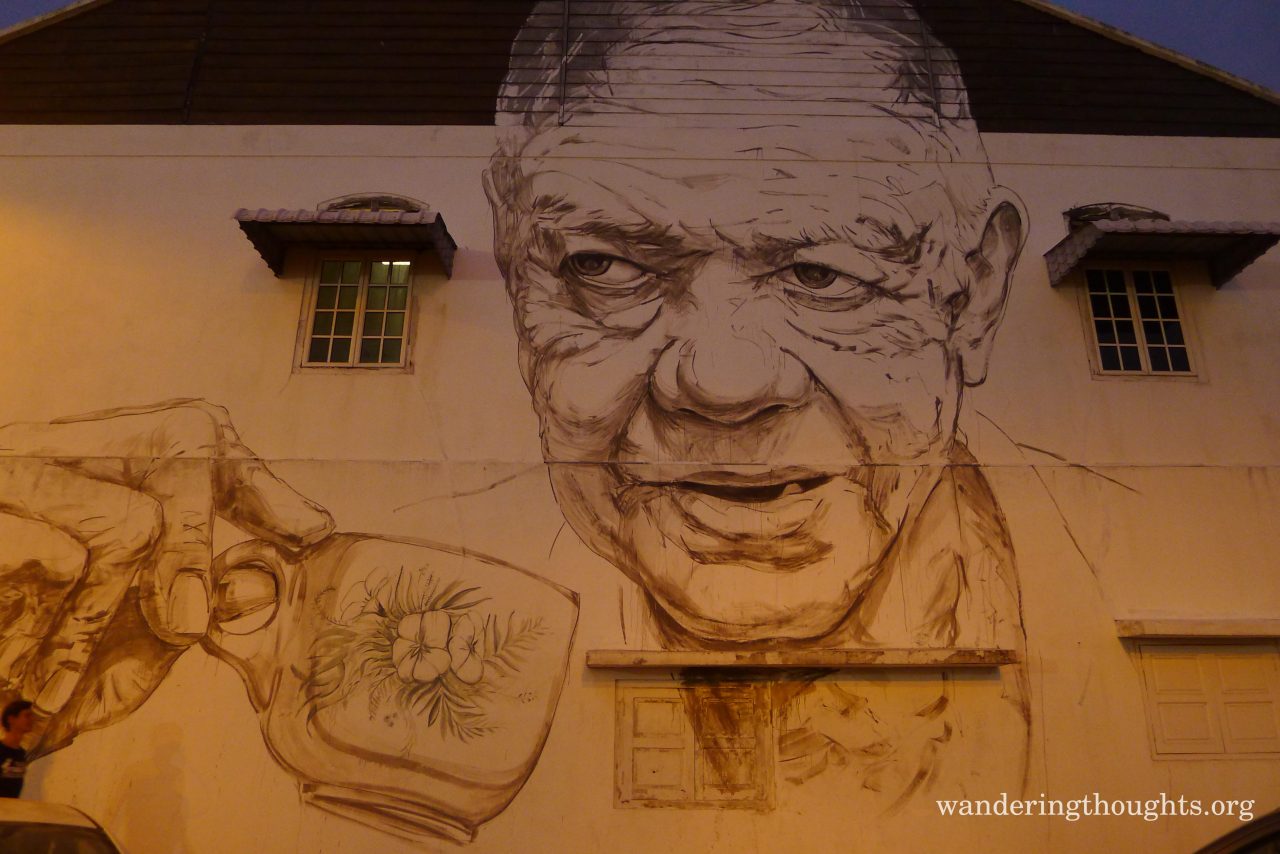 And if you're into strong coffee – we usually liked the coffee in the Chinese run coffee houses the most. Very strong and tasty.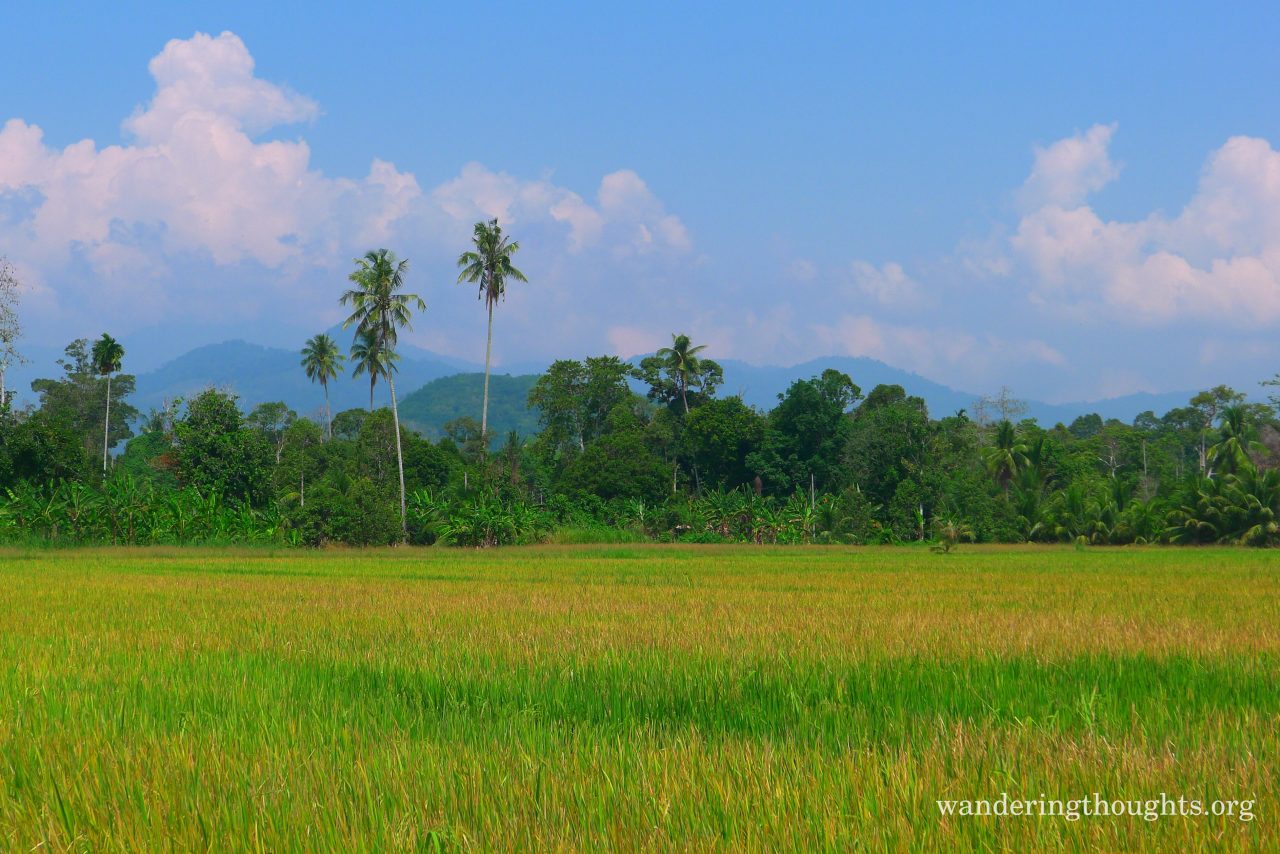 And then it was just one more monstrous cycling day to Penang.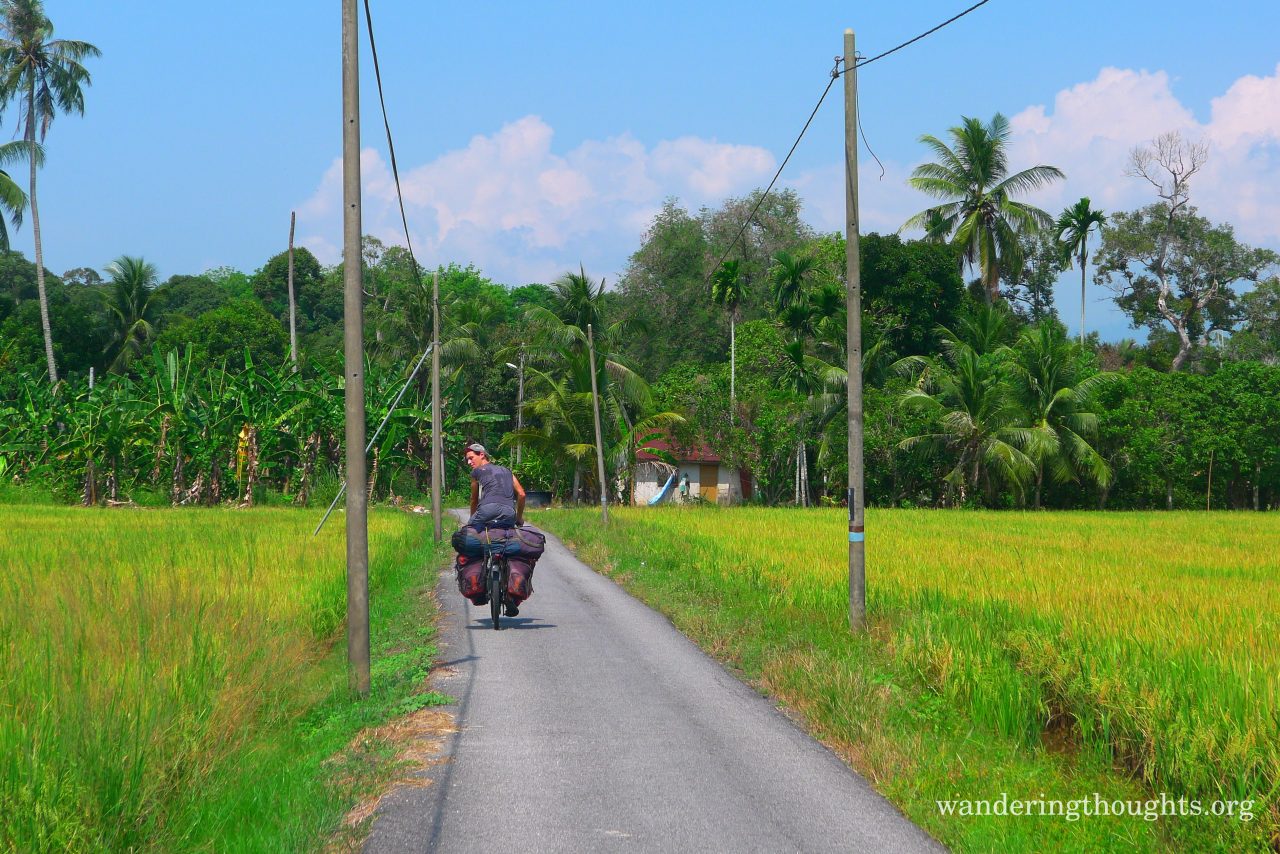 125km, hills, monkeys and our first real wrong turn which added an extra 15k.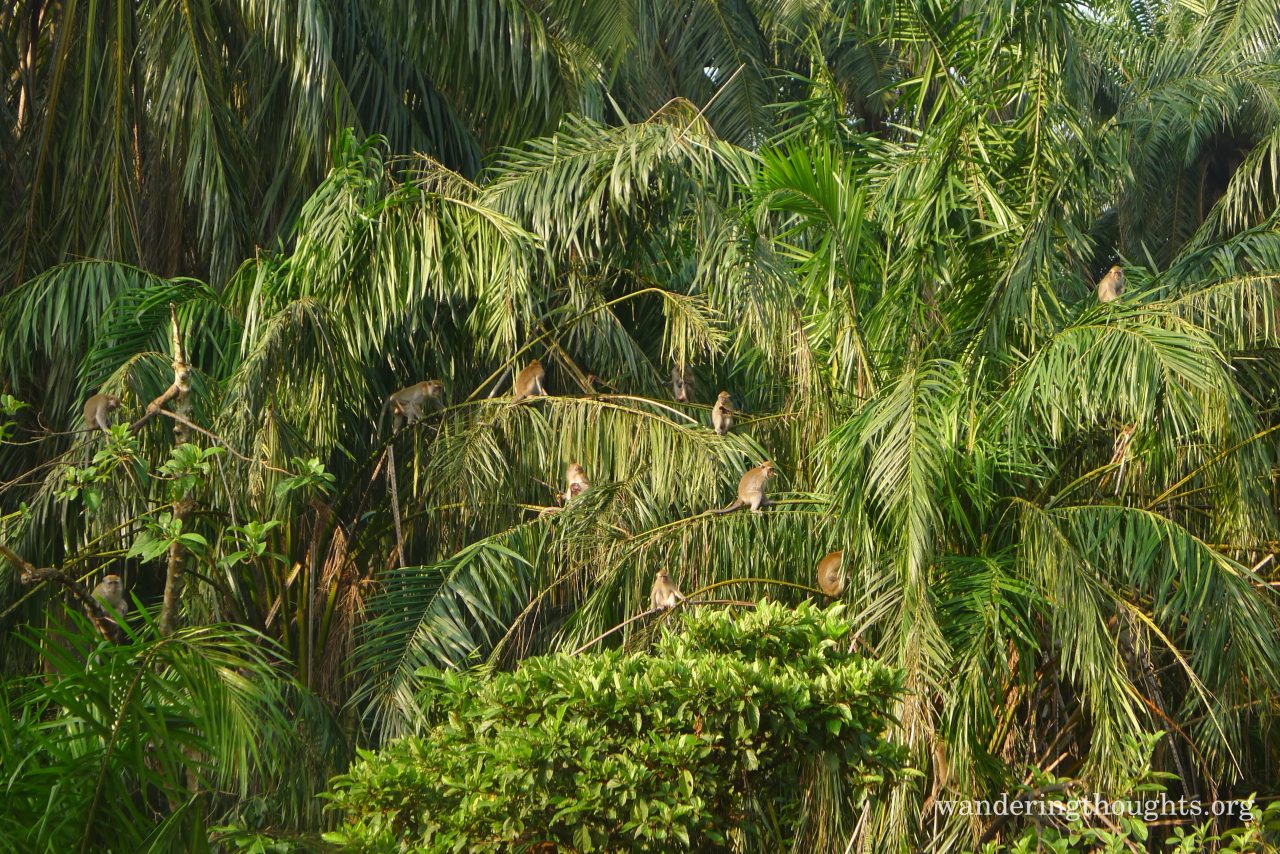 But it was still an awesome day of cycling and after leaving these peaceful roads behind…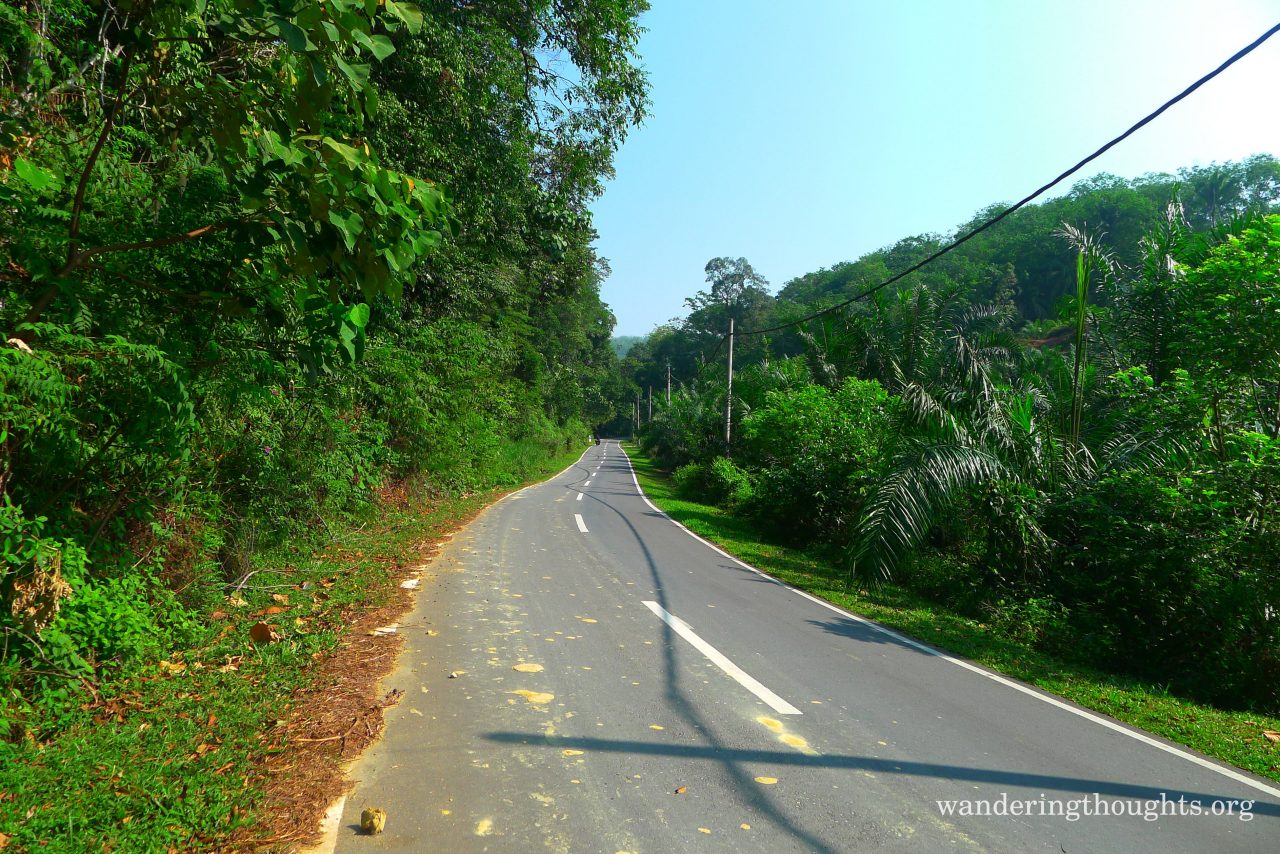 … we finally saw Pulau Pinang in the distance. More about our awesome week with the fabulous Virginia and Tyrone in a little while!