February 2017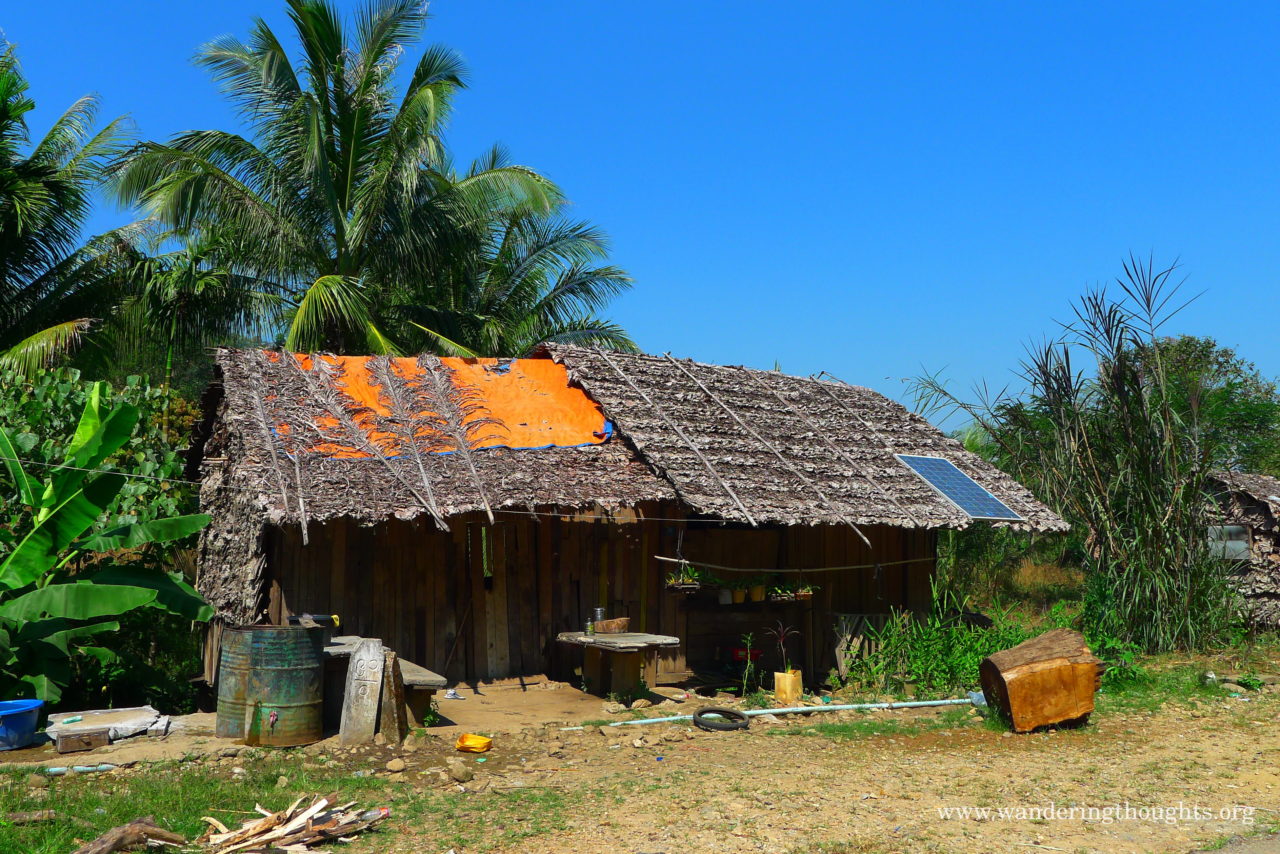 So there we were, at the same point were we had been roughly five weeks earlier. This time with the plan to head south to see some beaches and rarely visited areas. At first we would have to cycle to Kawkareik again though. This time we took the old road over the mountain which was a beauty to cycle.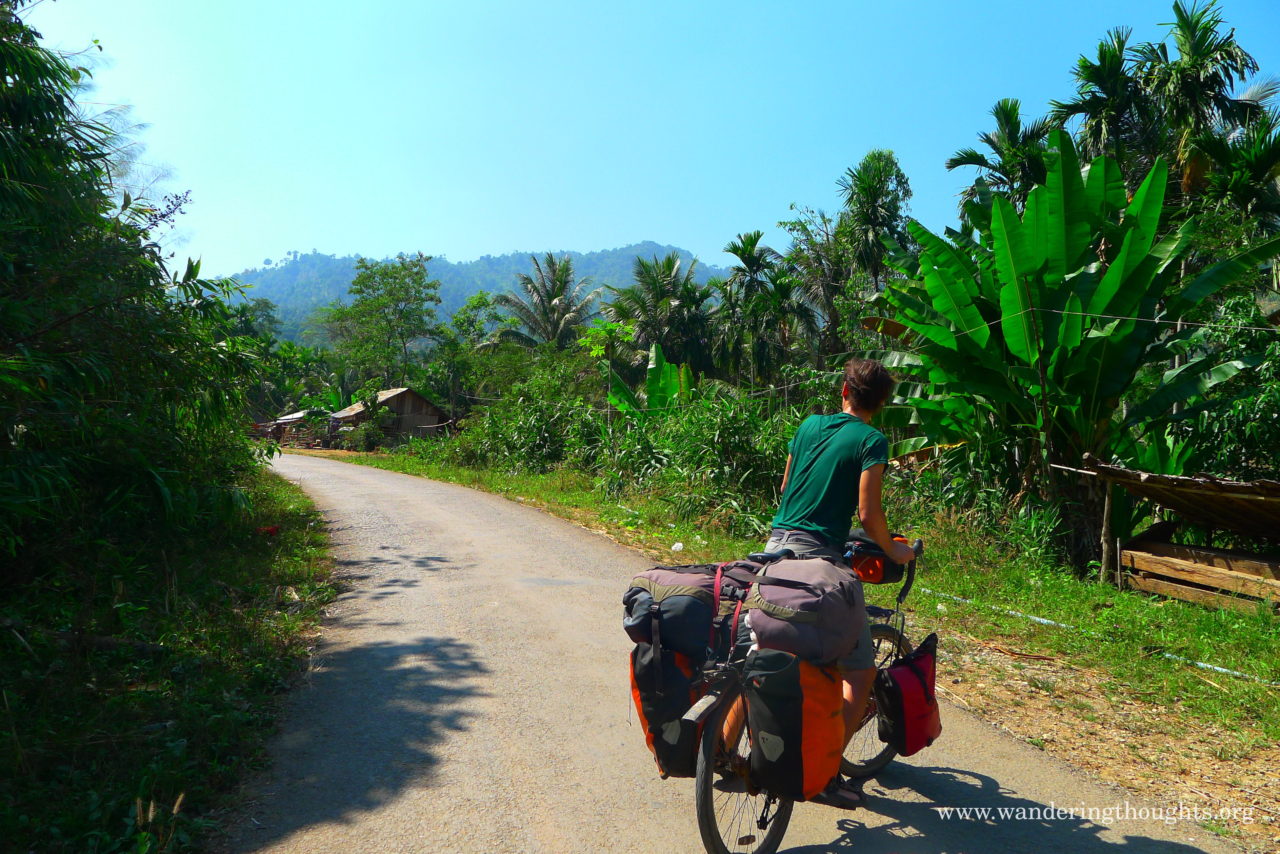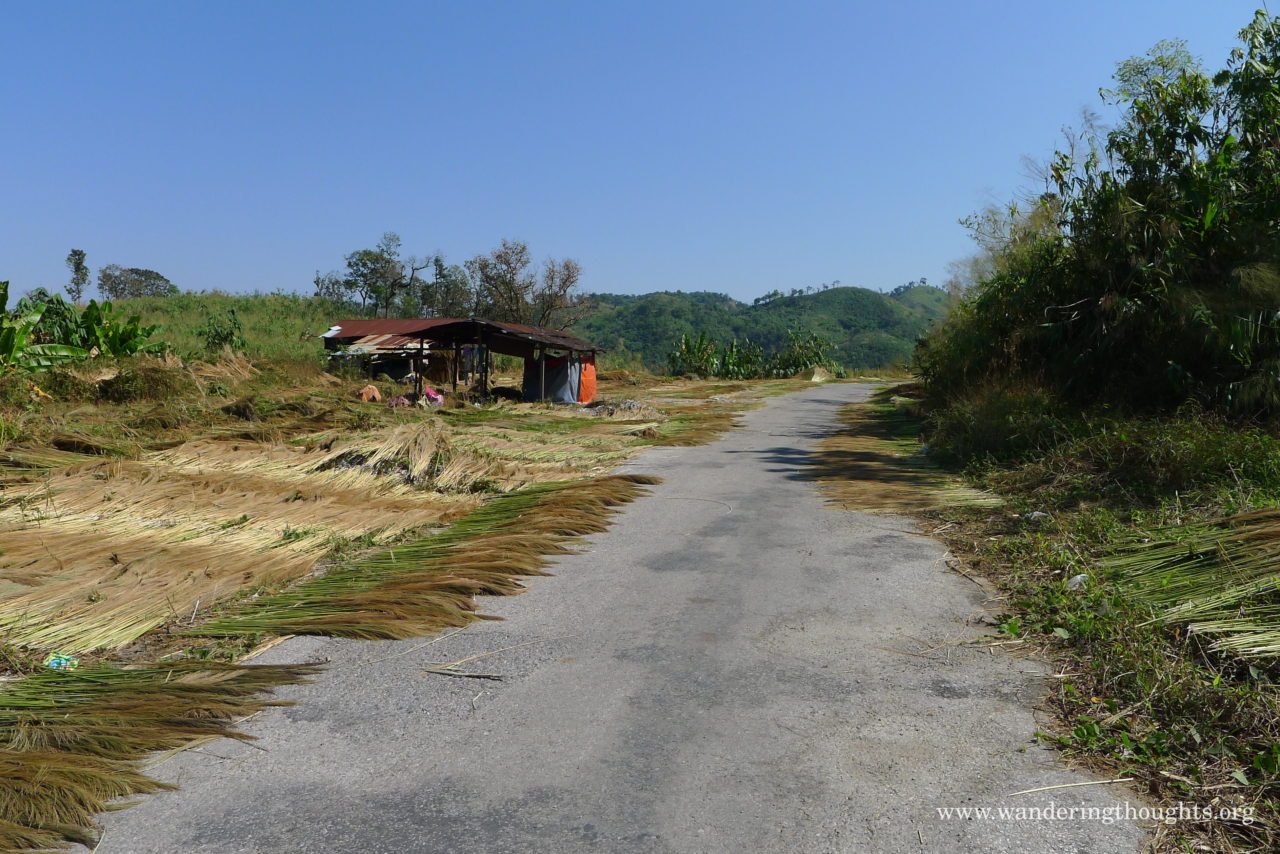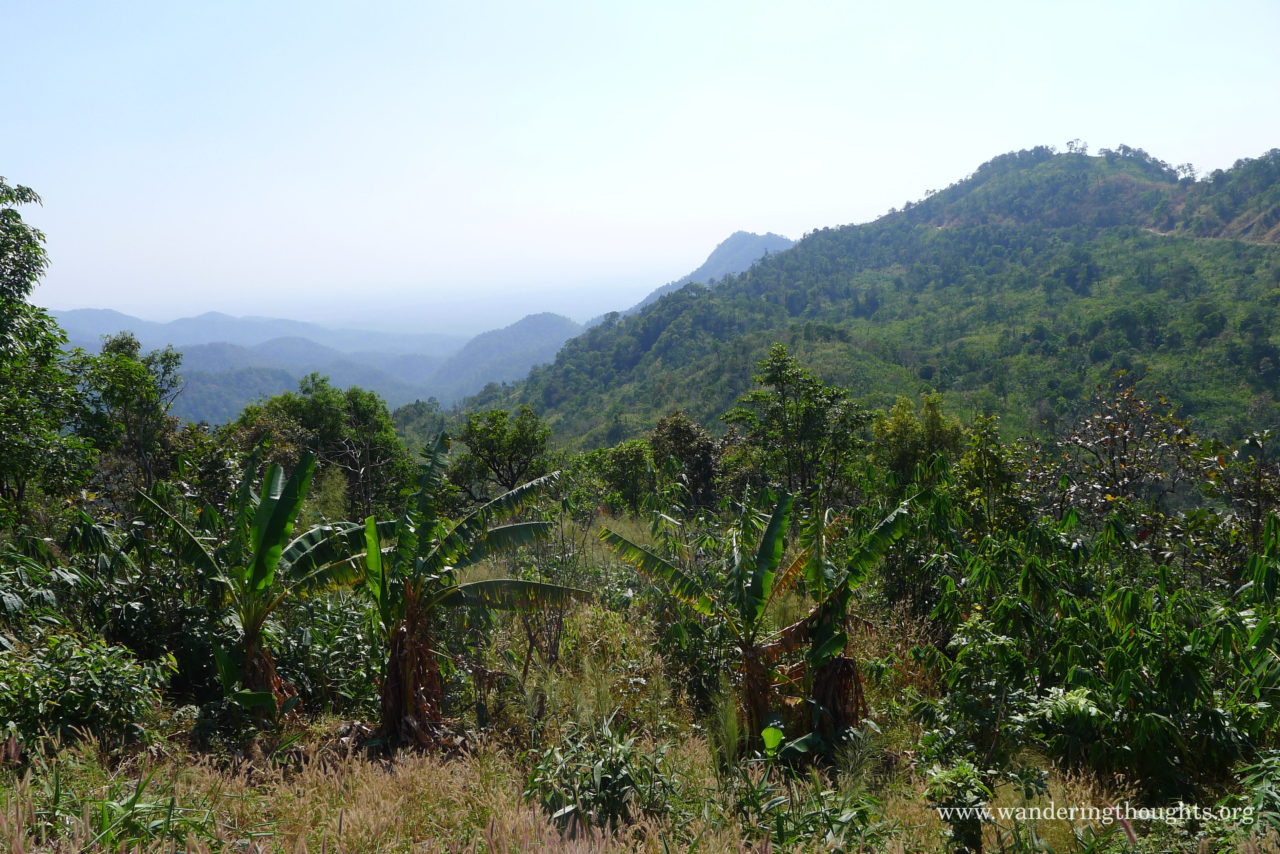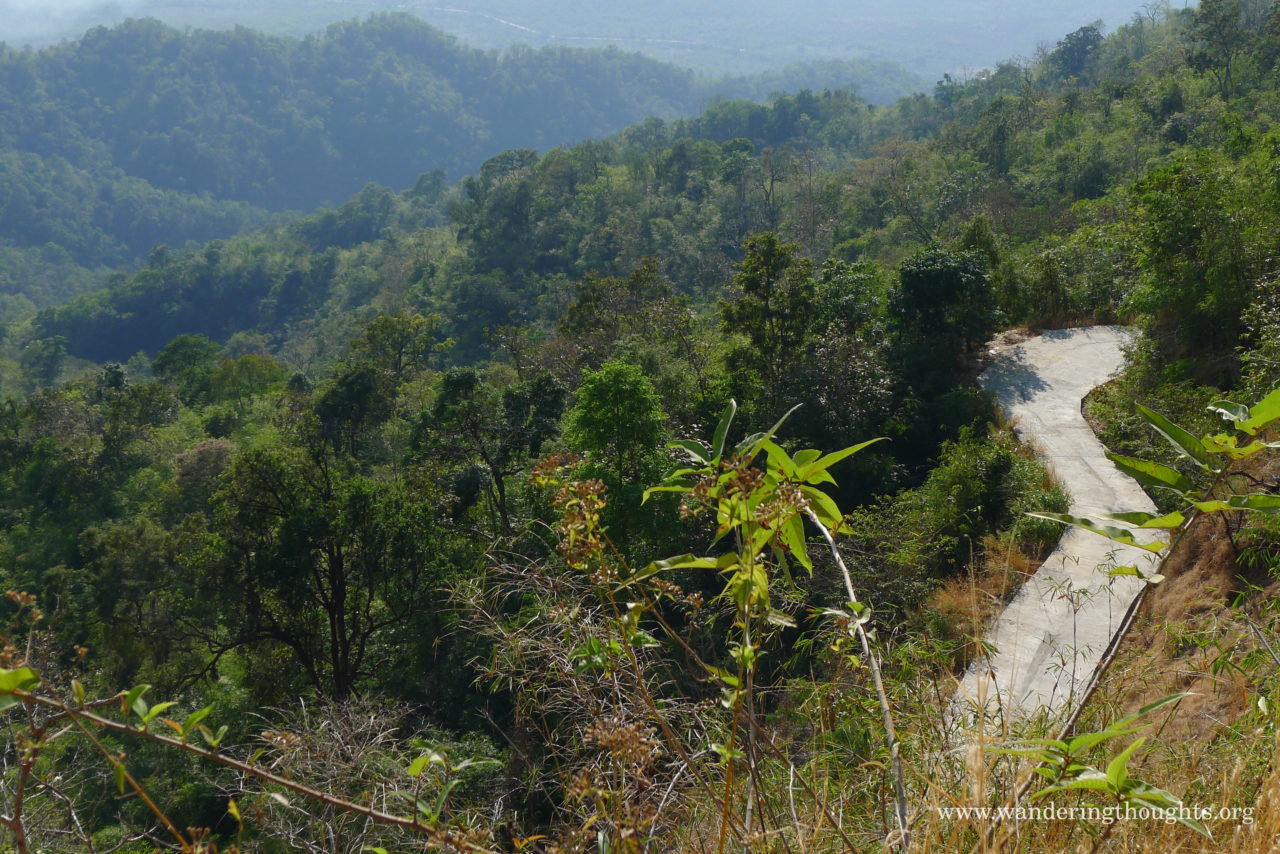 With a nice and steady gradient of about 6% we climbed to the top easily and even if the road got a lot worse coming down on the other side – the lack of traffic was completely worth it.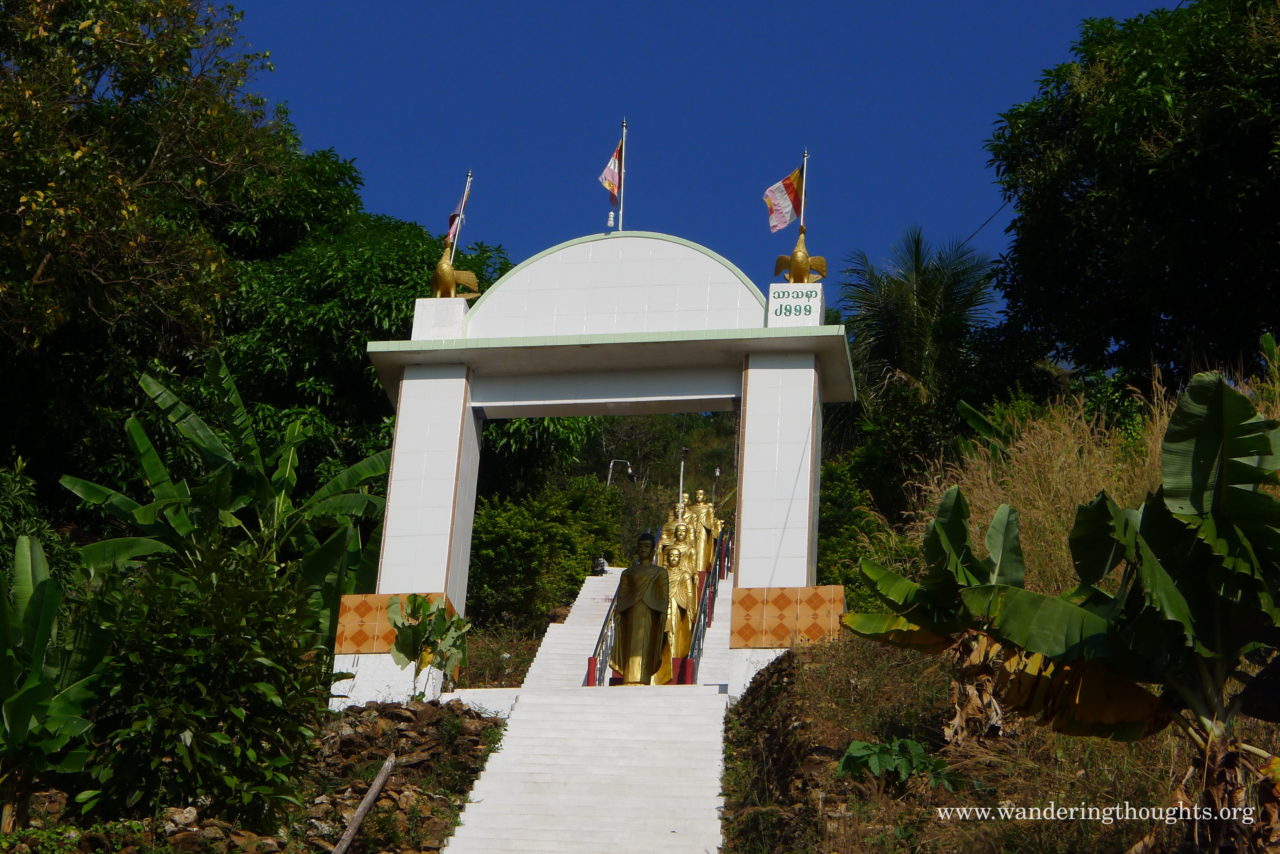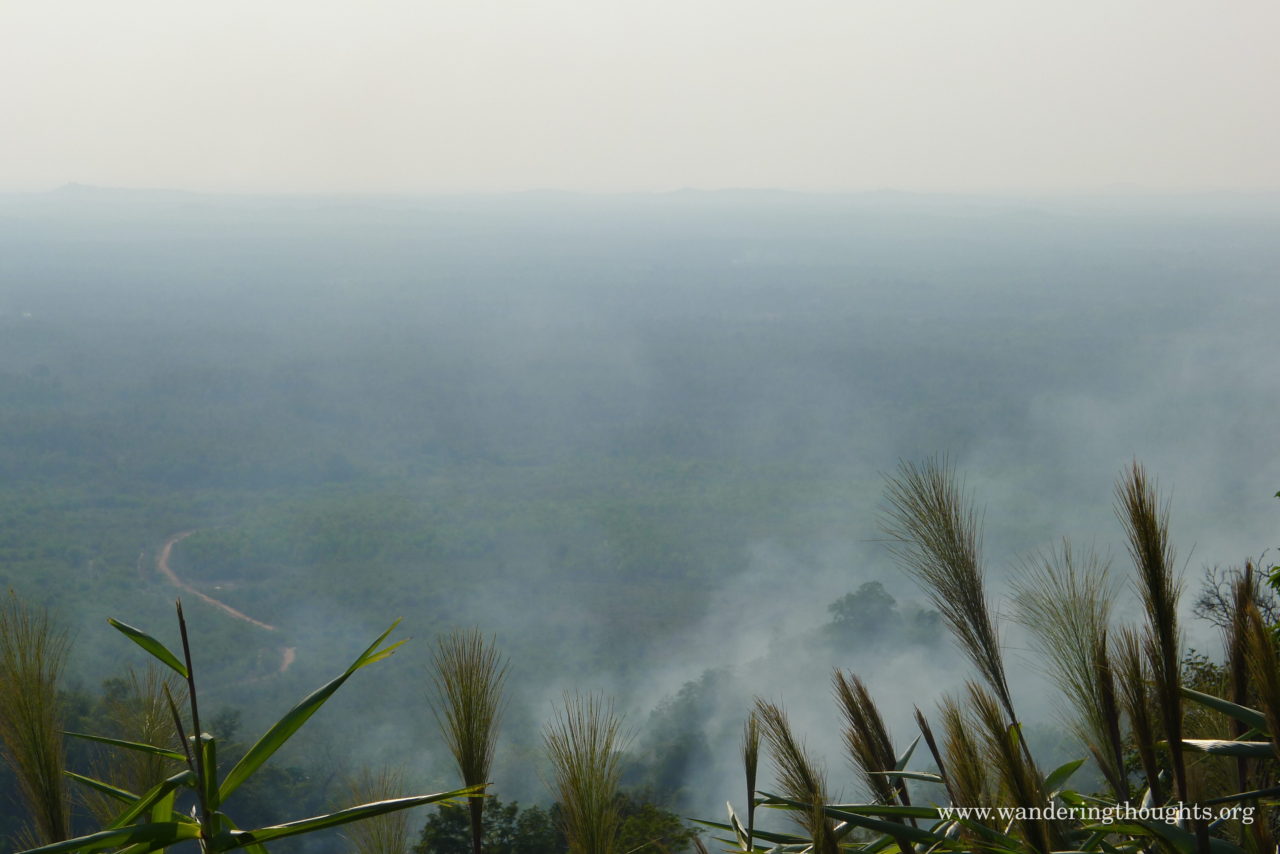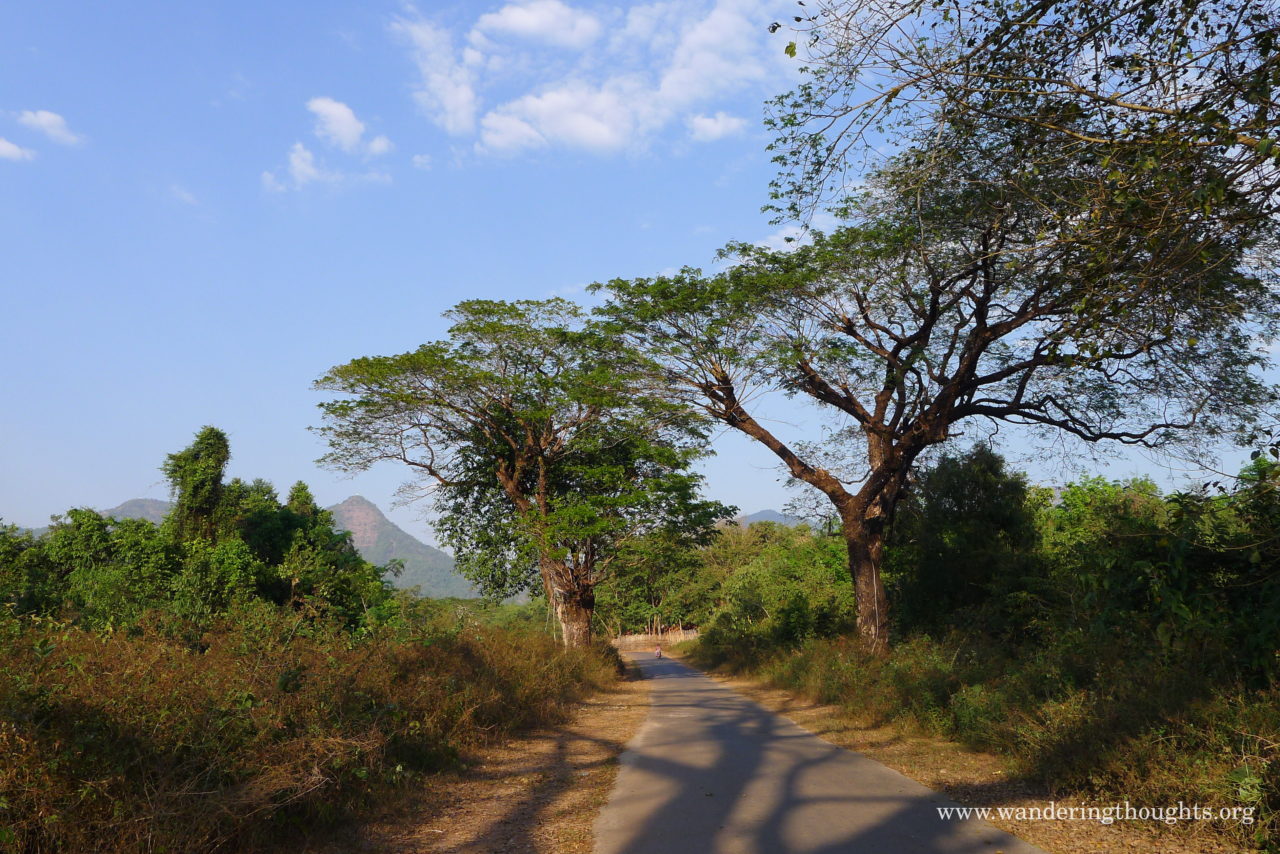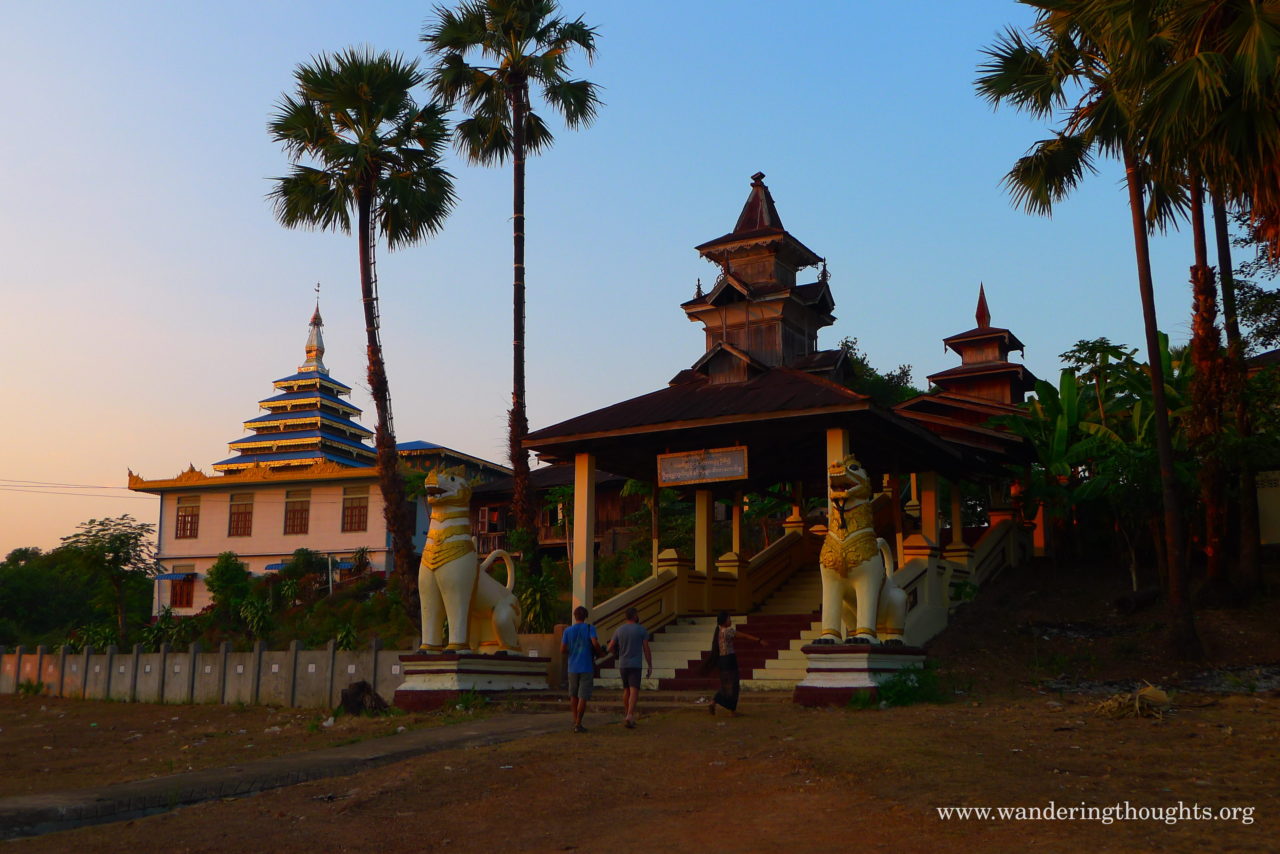 In Kawkareik we met up with our friend SuSu, a local warmshowers member, and Kevin from the border crossing group. SuSu showed us a local temple and we were lucky to witness a beautiful sunset.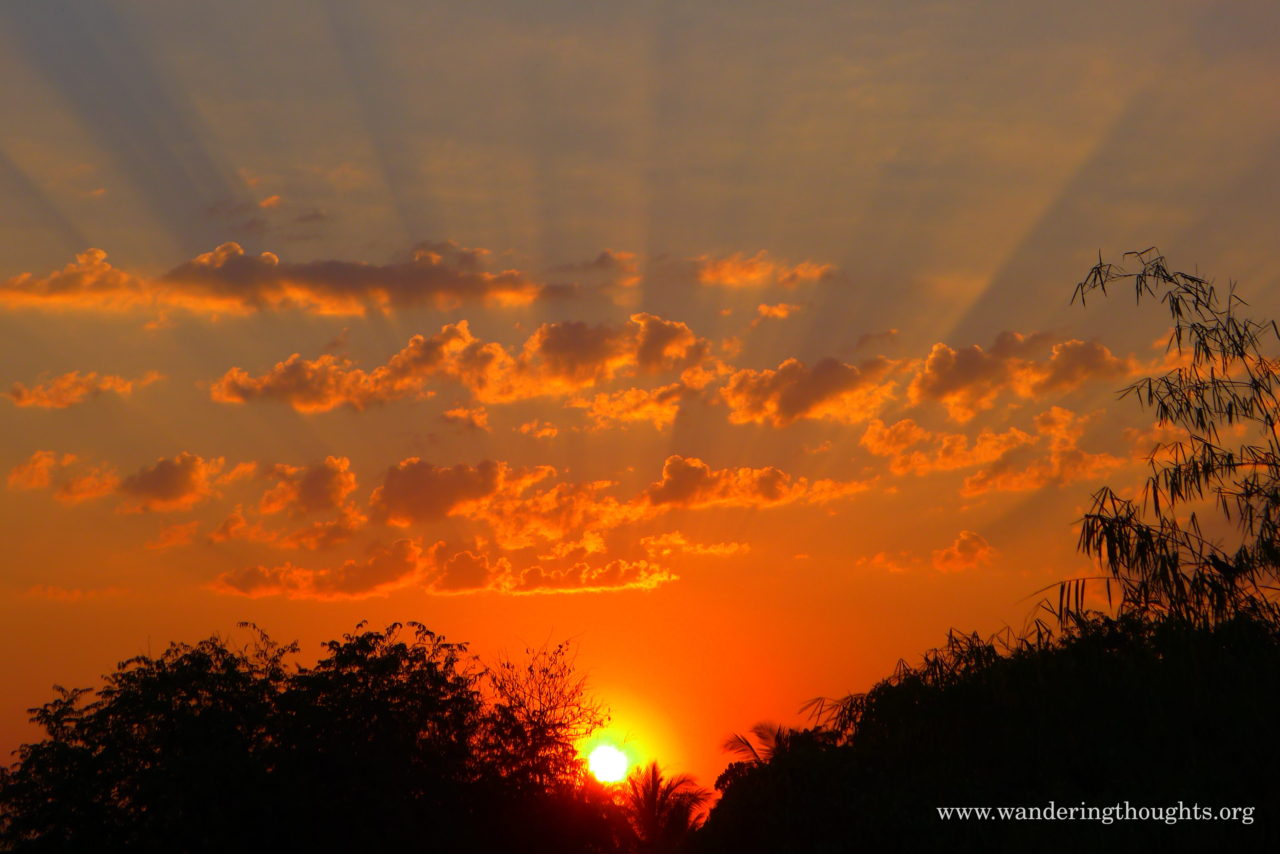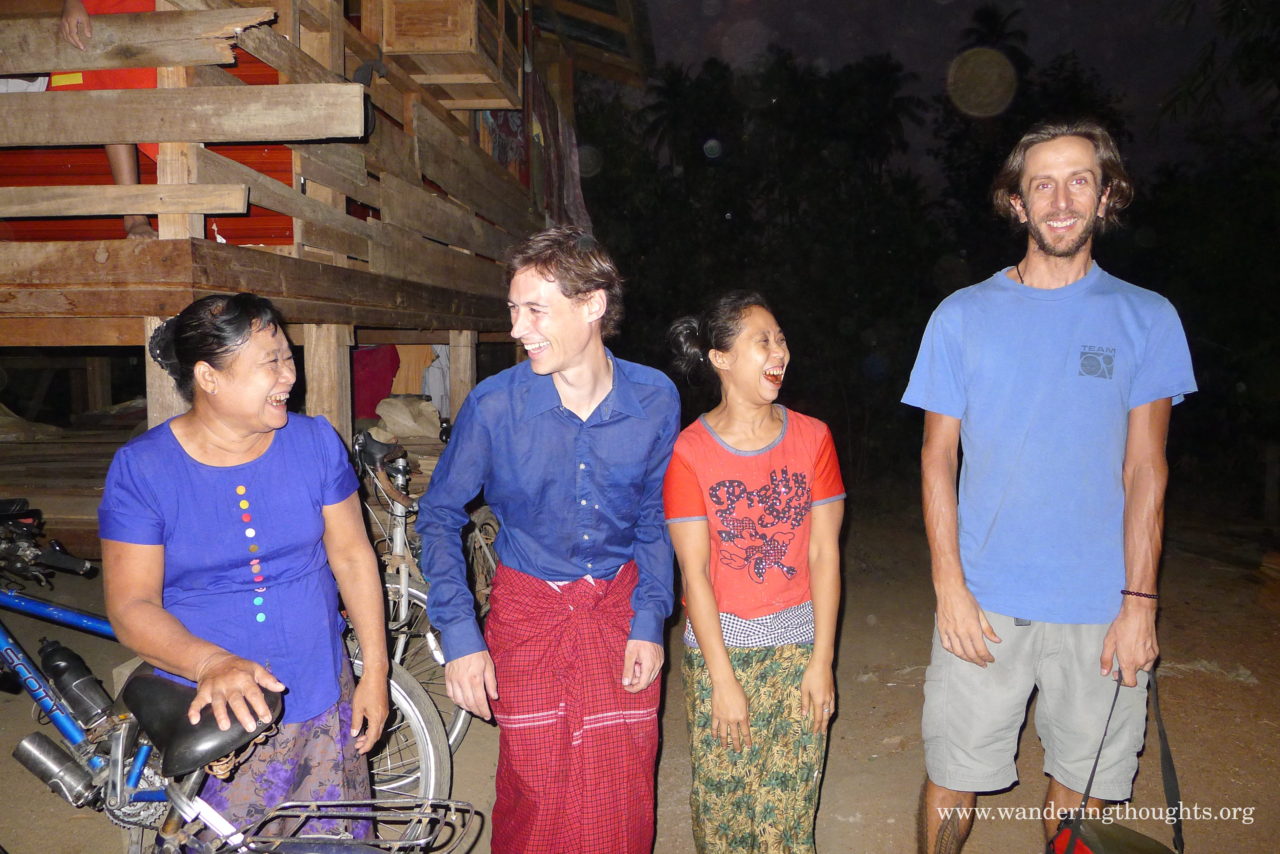 Later she took us to see two local noodle factories and the ladies absolutely loved Torsten's longhi.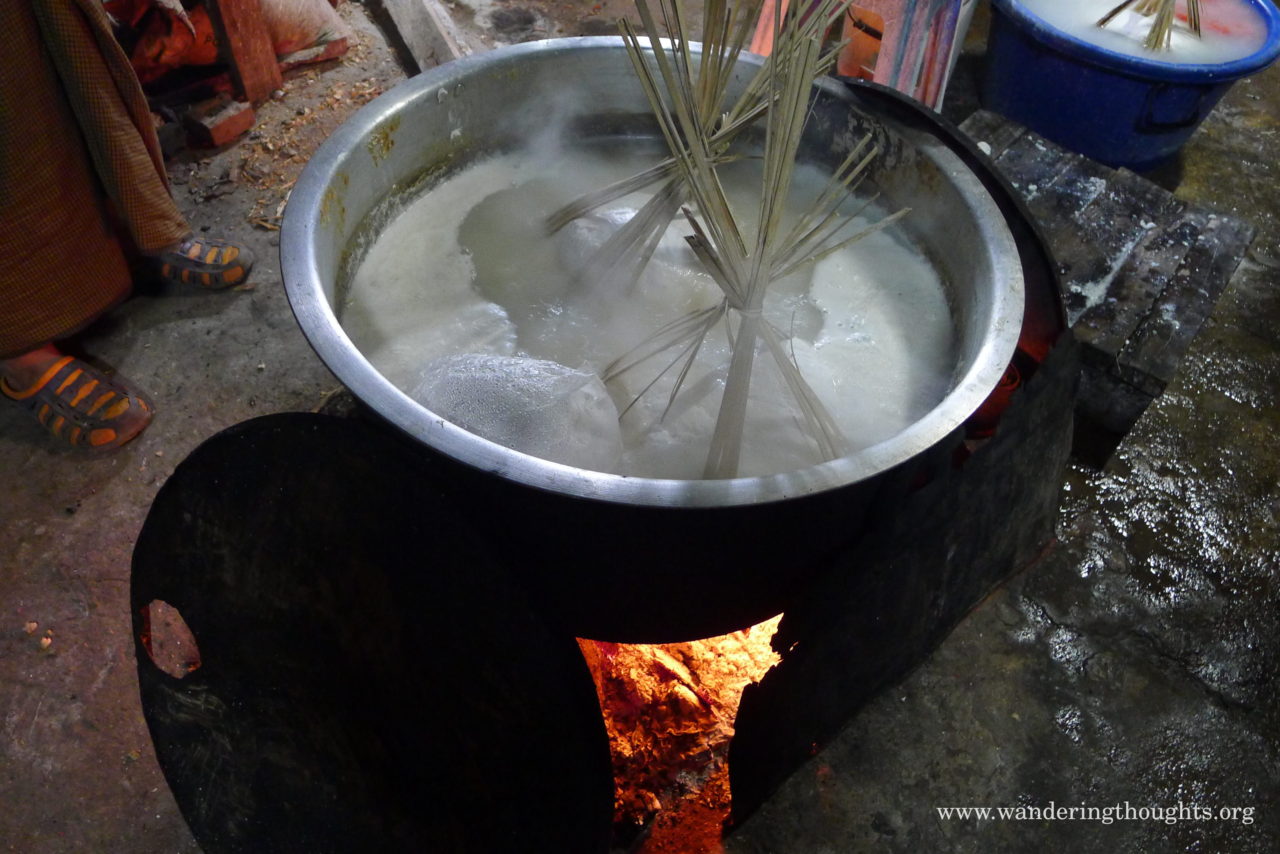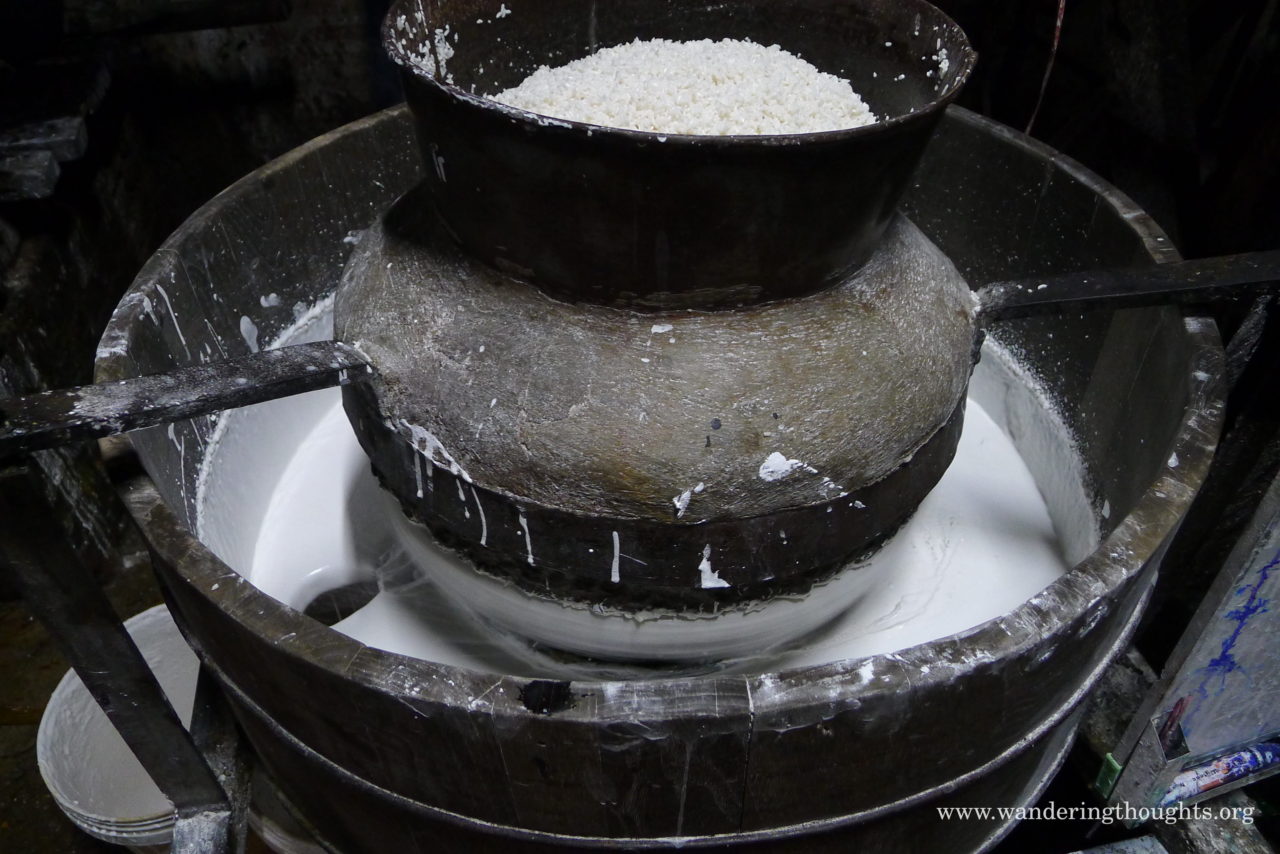 Apart from that it was fascinating to see how the noodles we eat a lot are made. It is hard labour, believe me!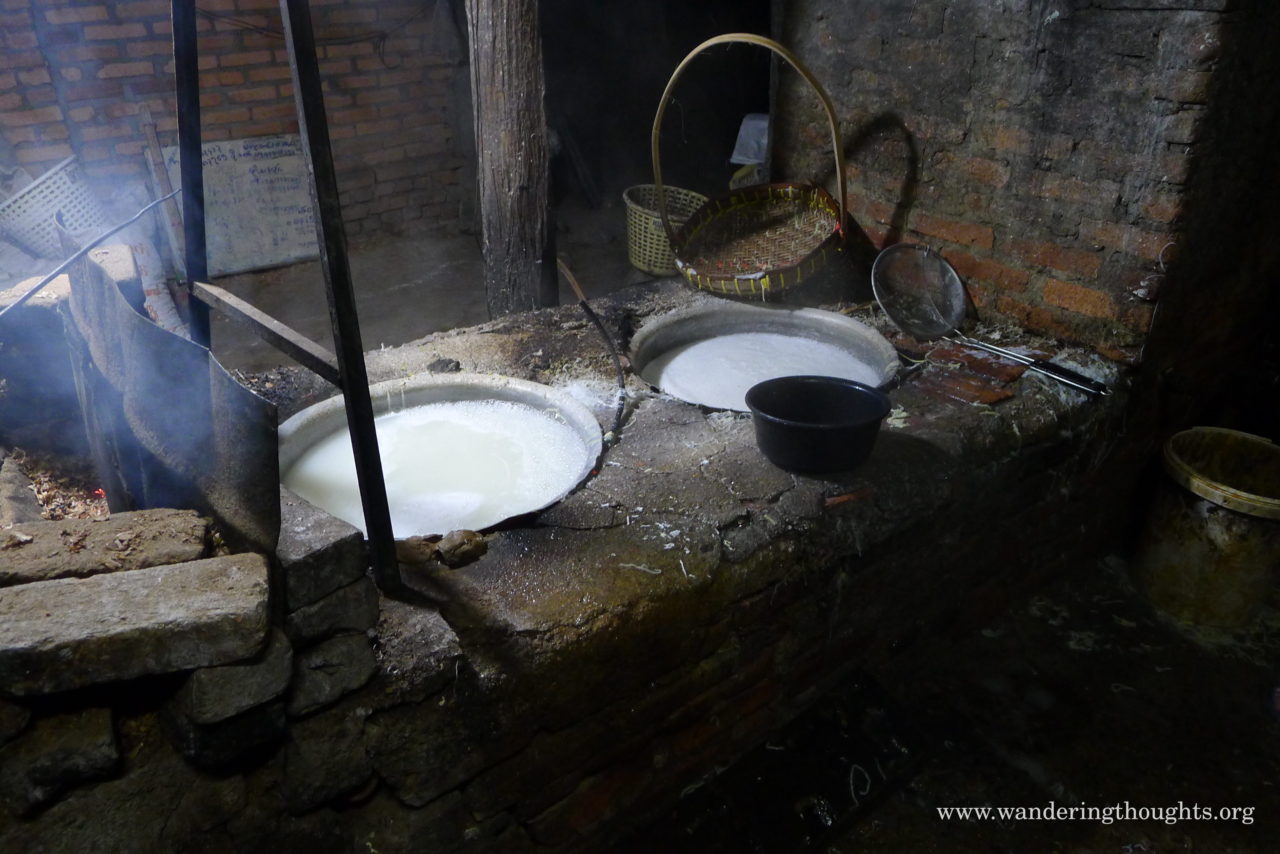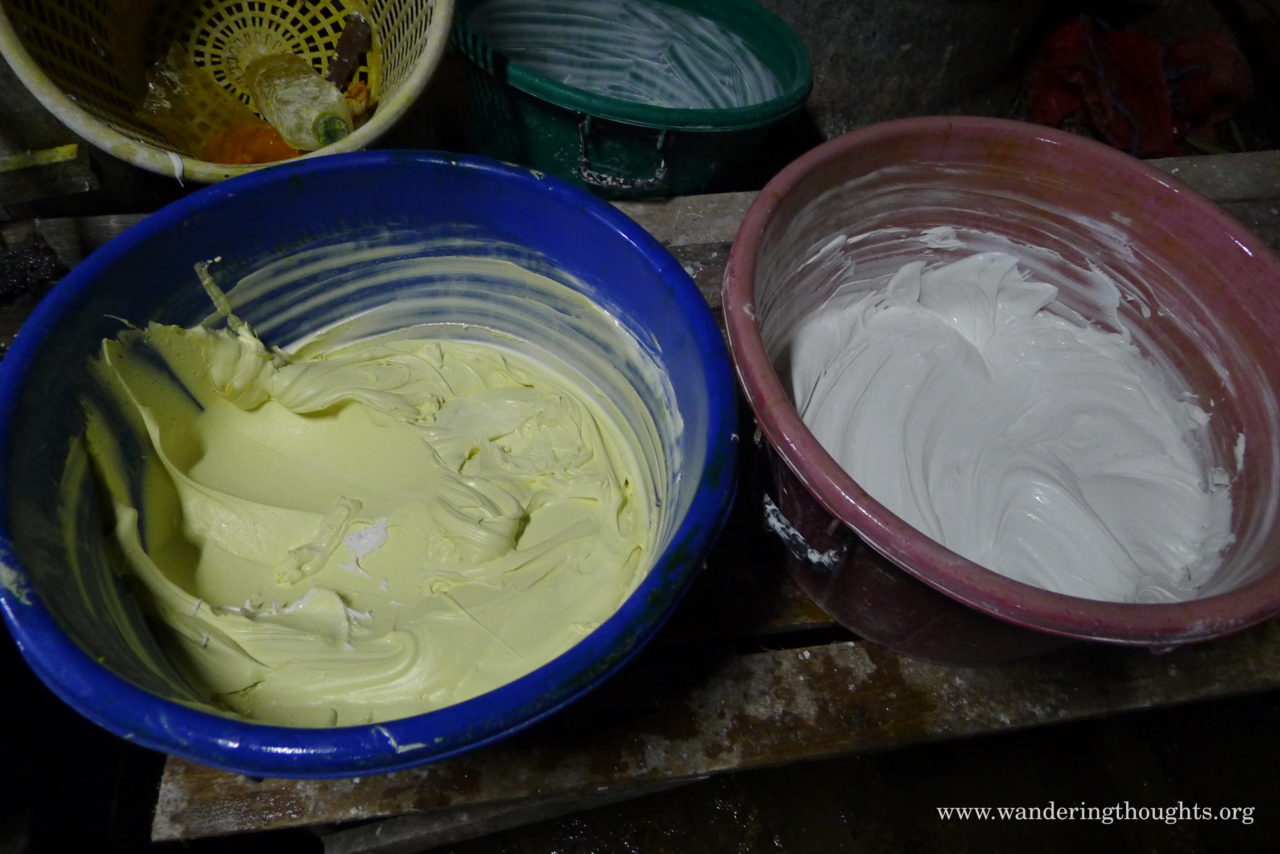 On the next day we wanted to take a shortcut to Mawlamyine and found a few of the worst roads we have ever cycled on. I was not a happy camper but fortunately it didn't last too long.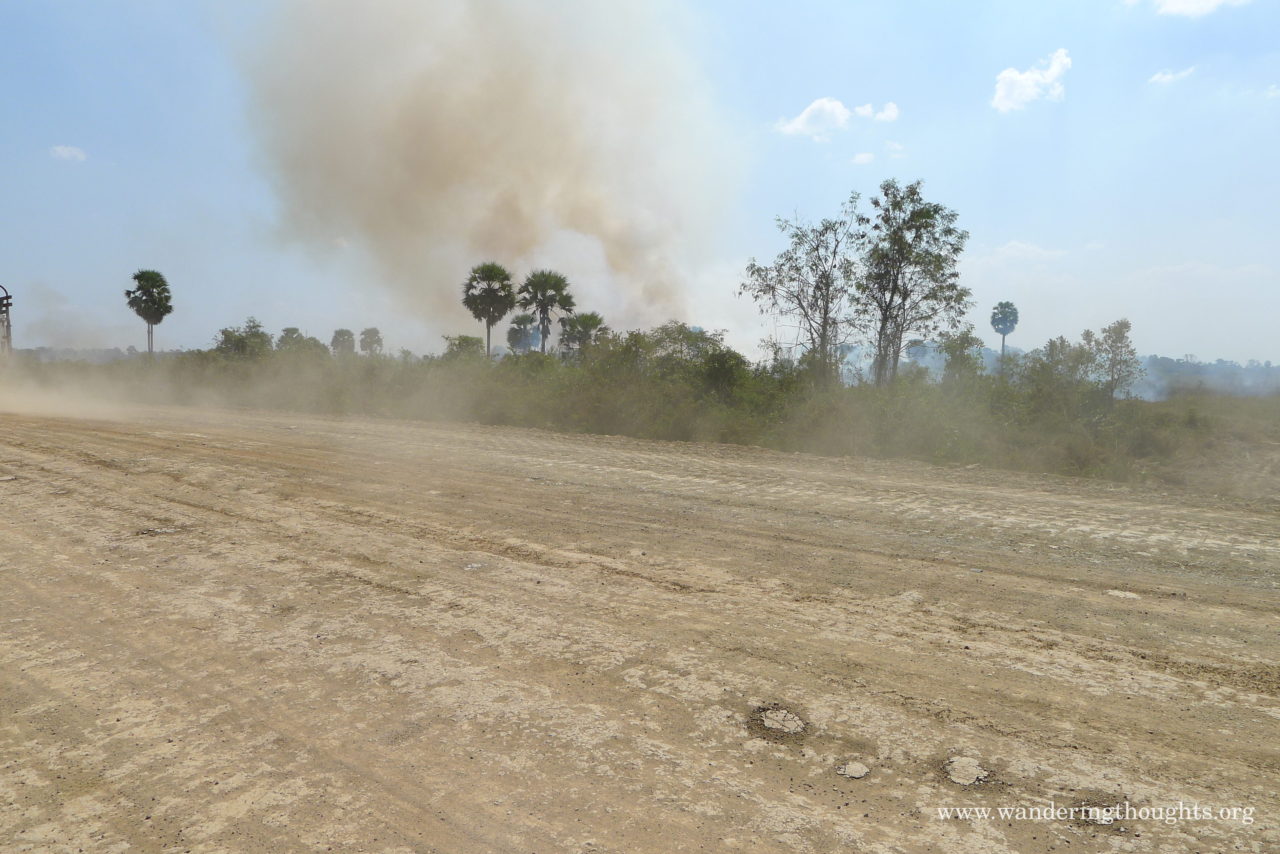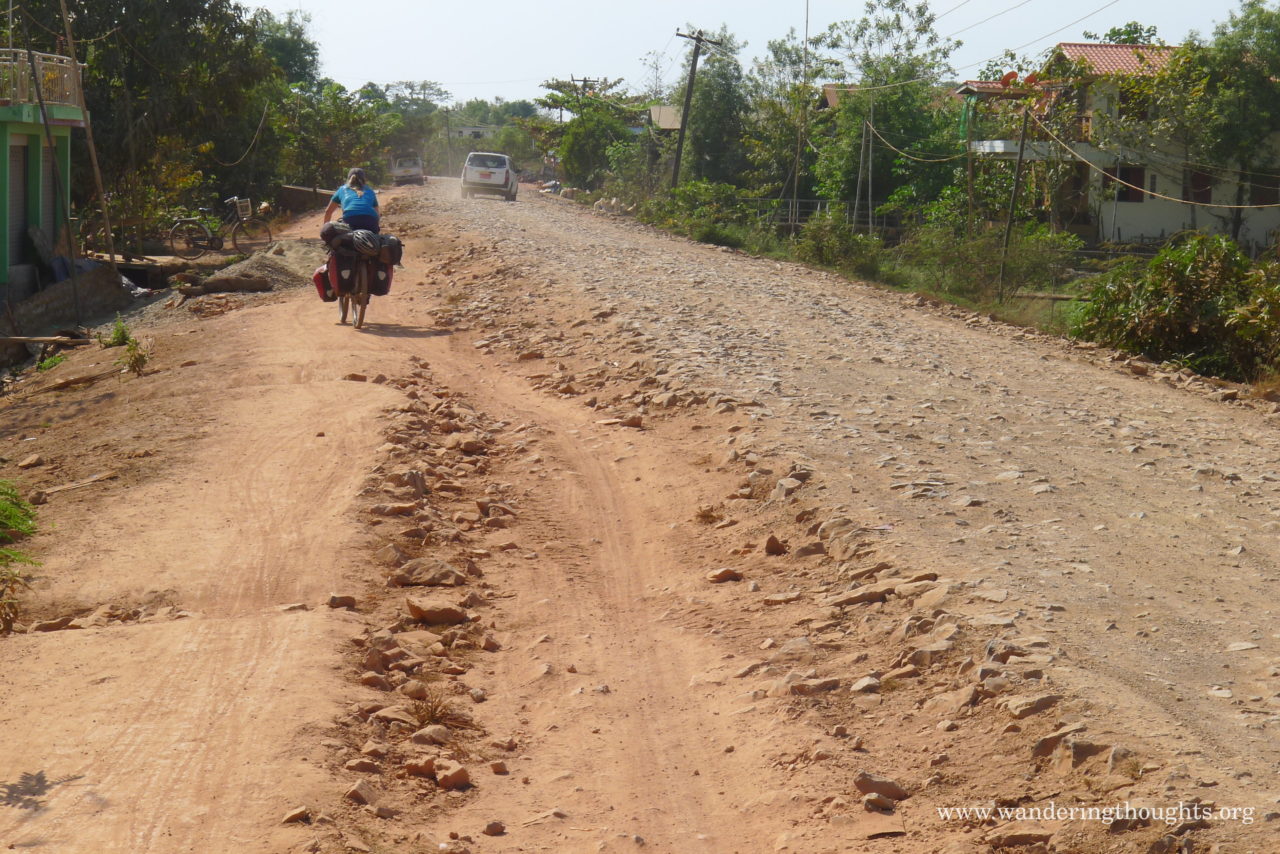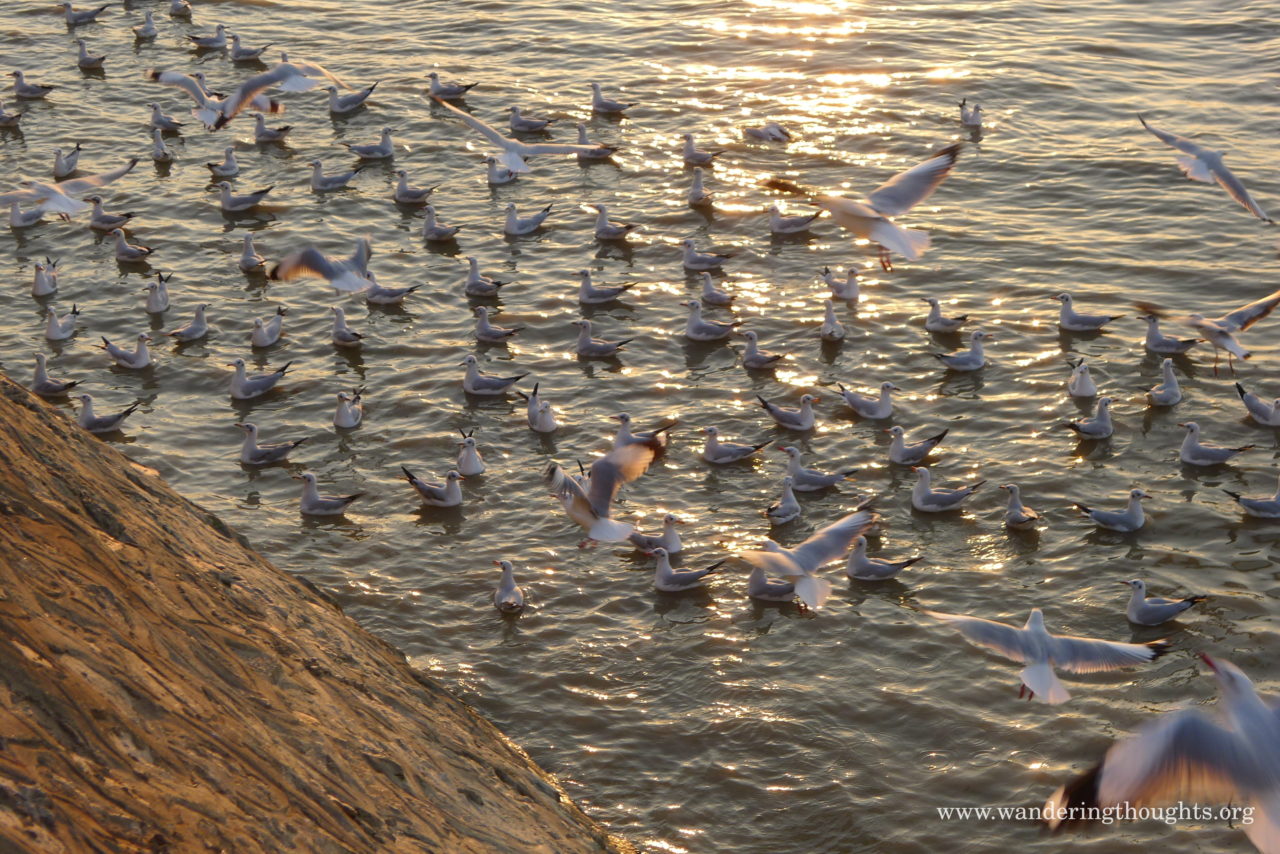 We arrived in Mawlamyine rather late and as the search for a guest house took some time we decided to stay for an extra day. And when we met not two but four other cycle travelers staying in the same guest house we opted to stay one more day. Thus we would be able to cycle together to the south.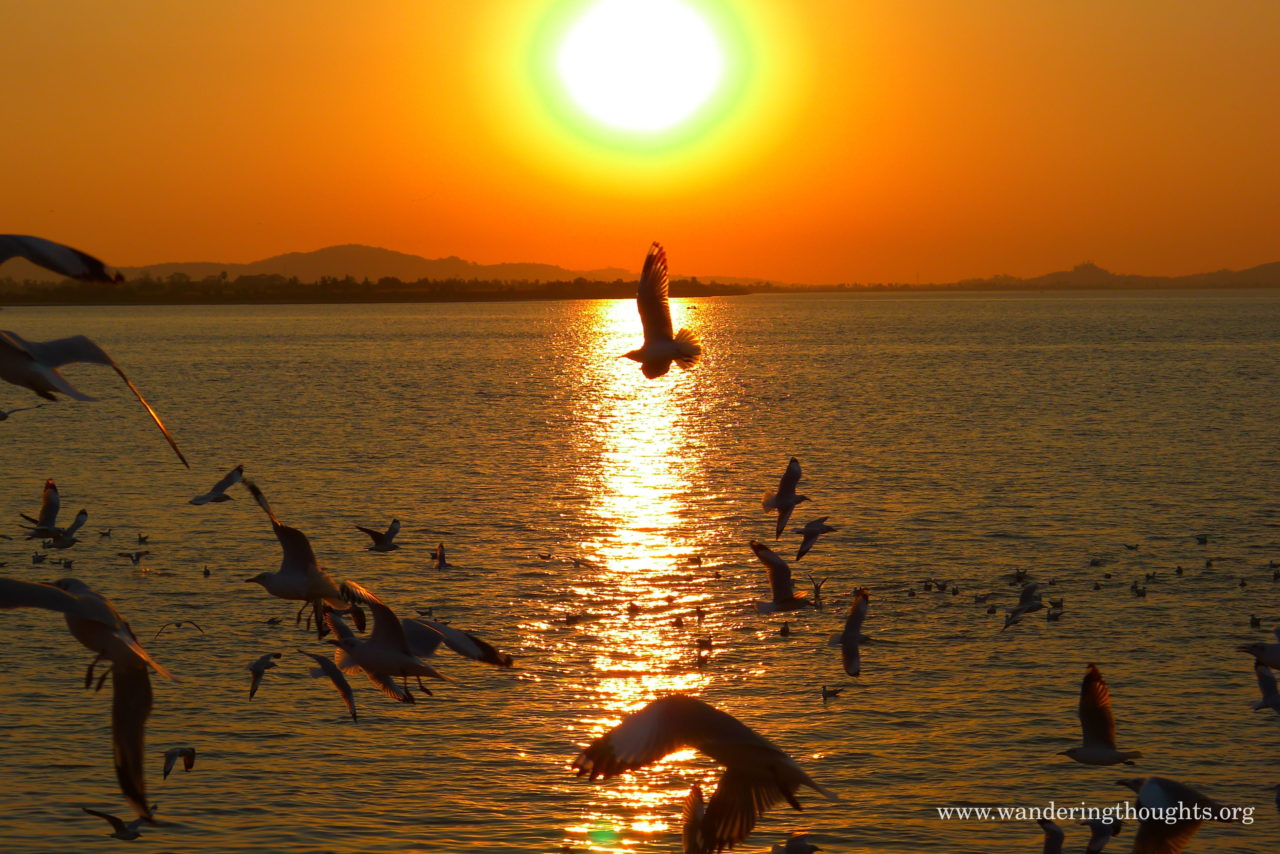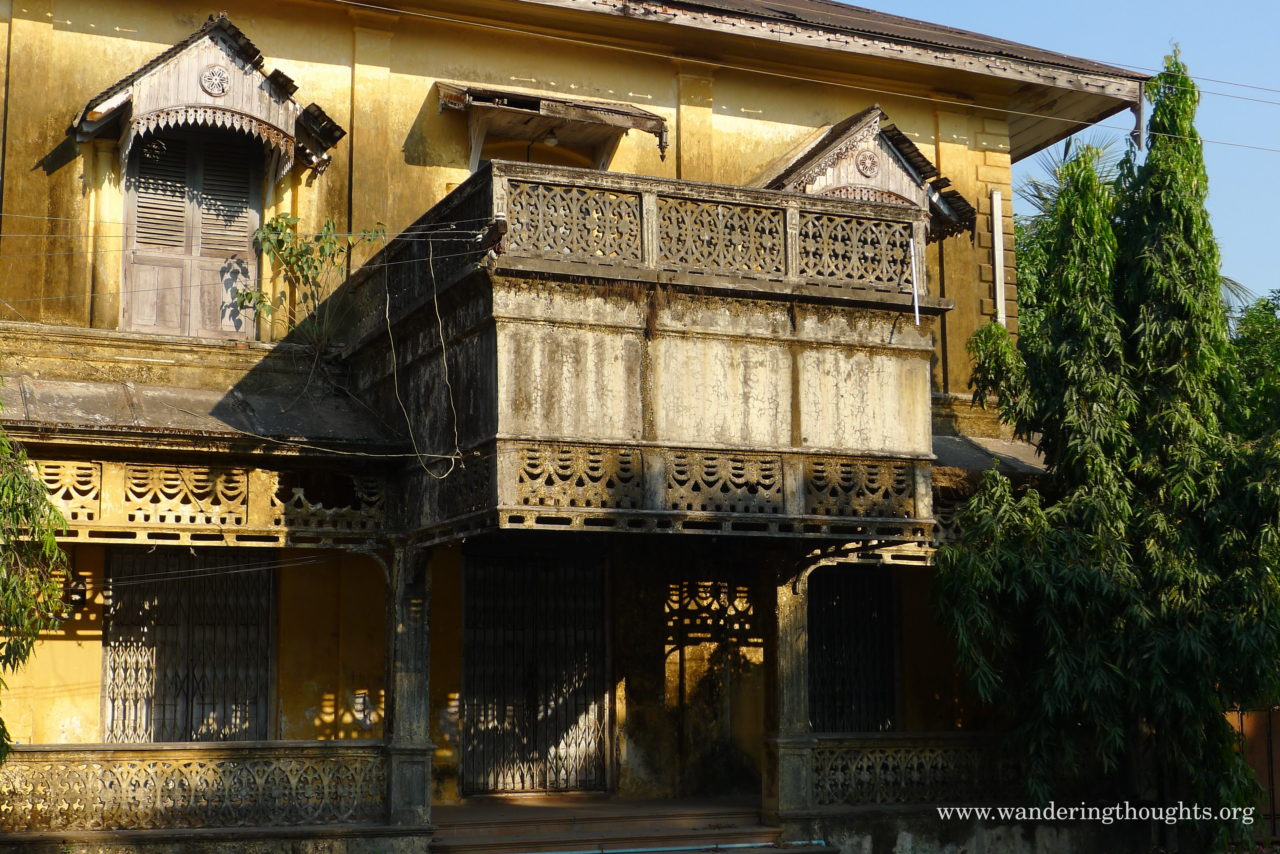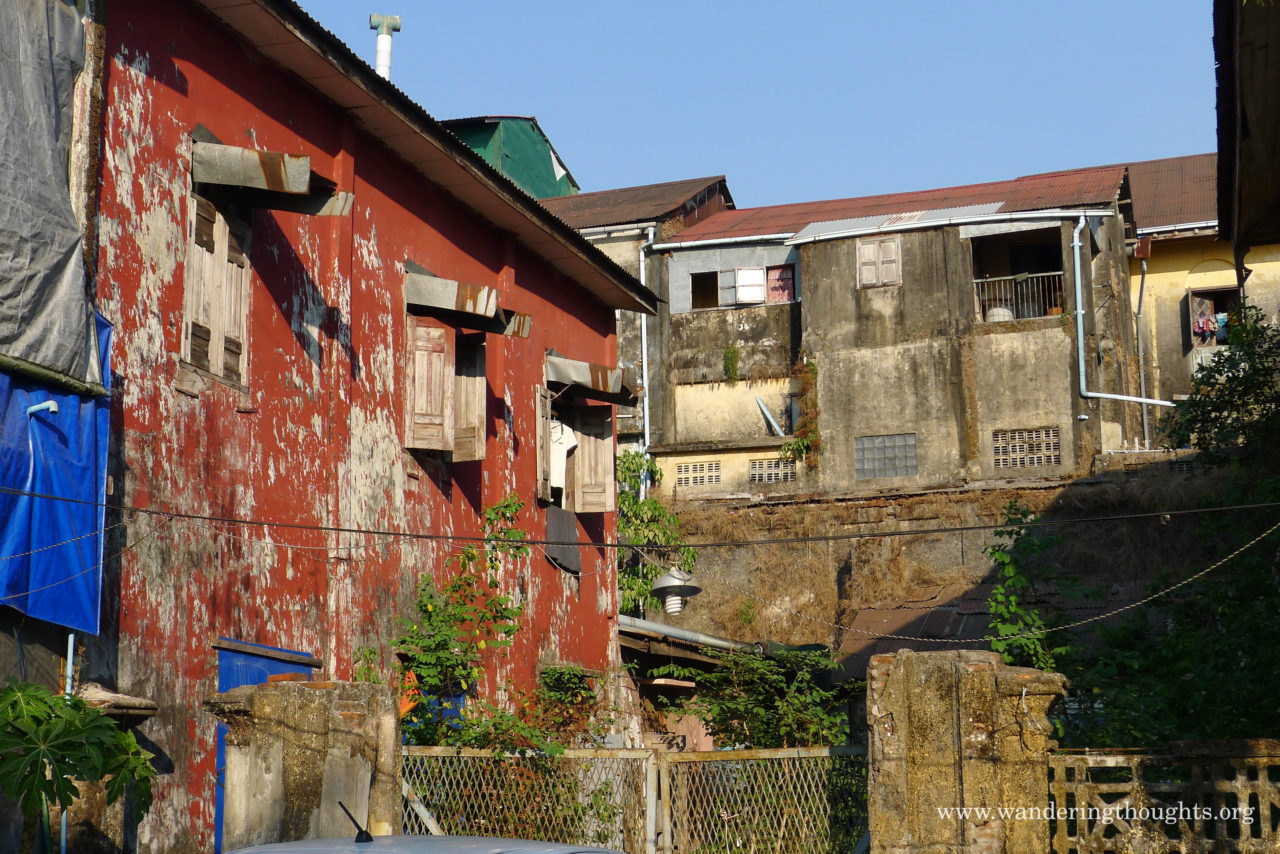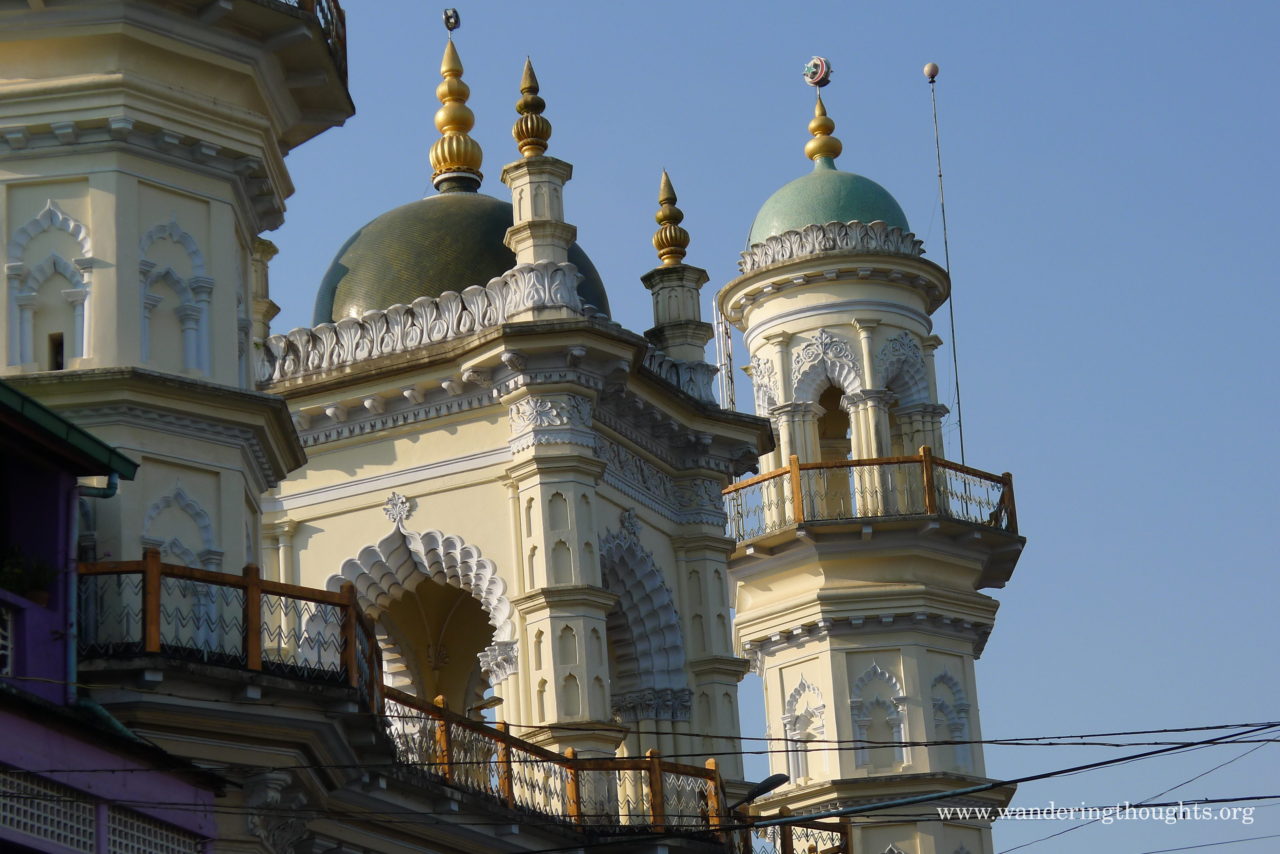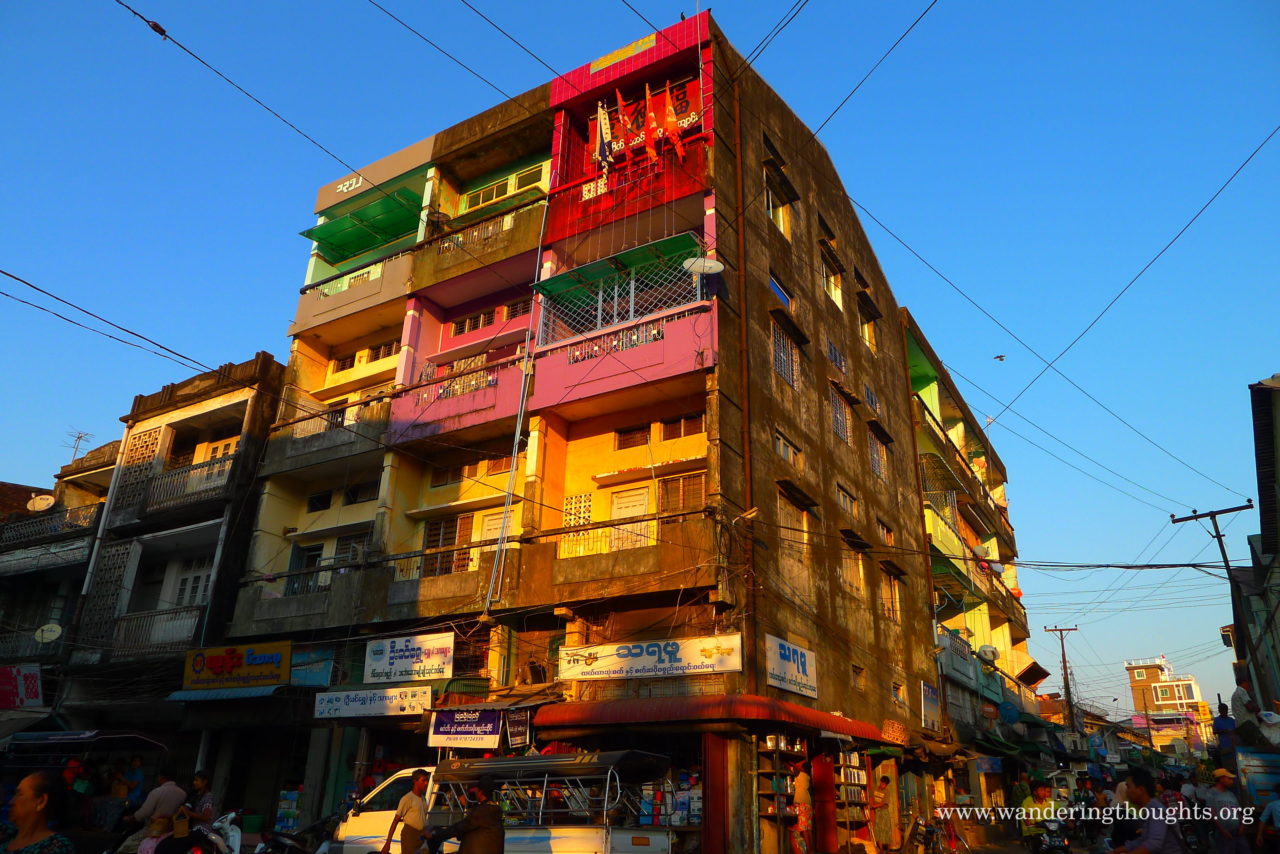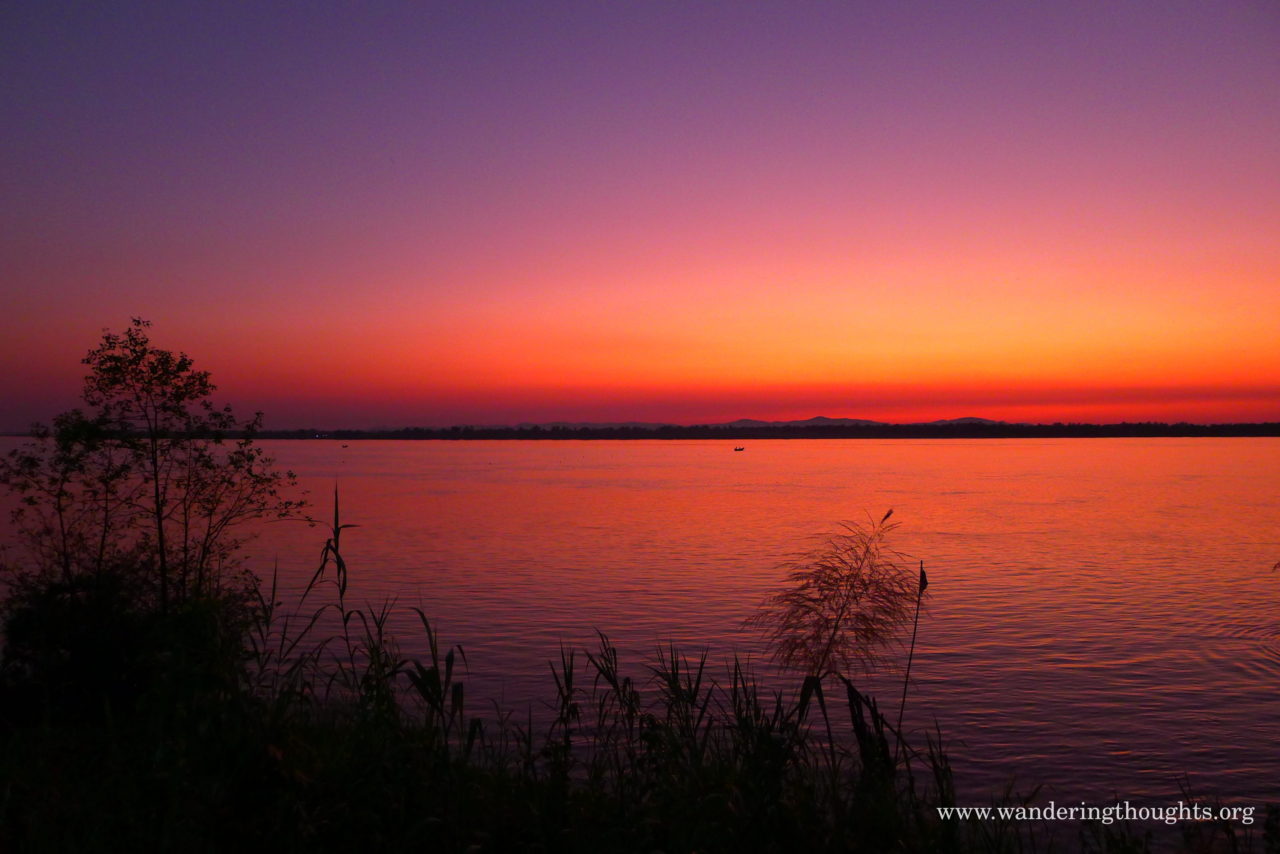 When we cycled out of Mawlamyine Torsten went ahead while I chatted to Victor and Heleen, two Belgian cyclists. Suddenly I heard him shouting from a small road side cafe and only then I noticed the other touring bike. And that's how we reunited with Jan, another member of our border crossing group!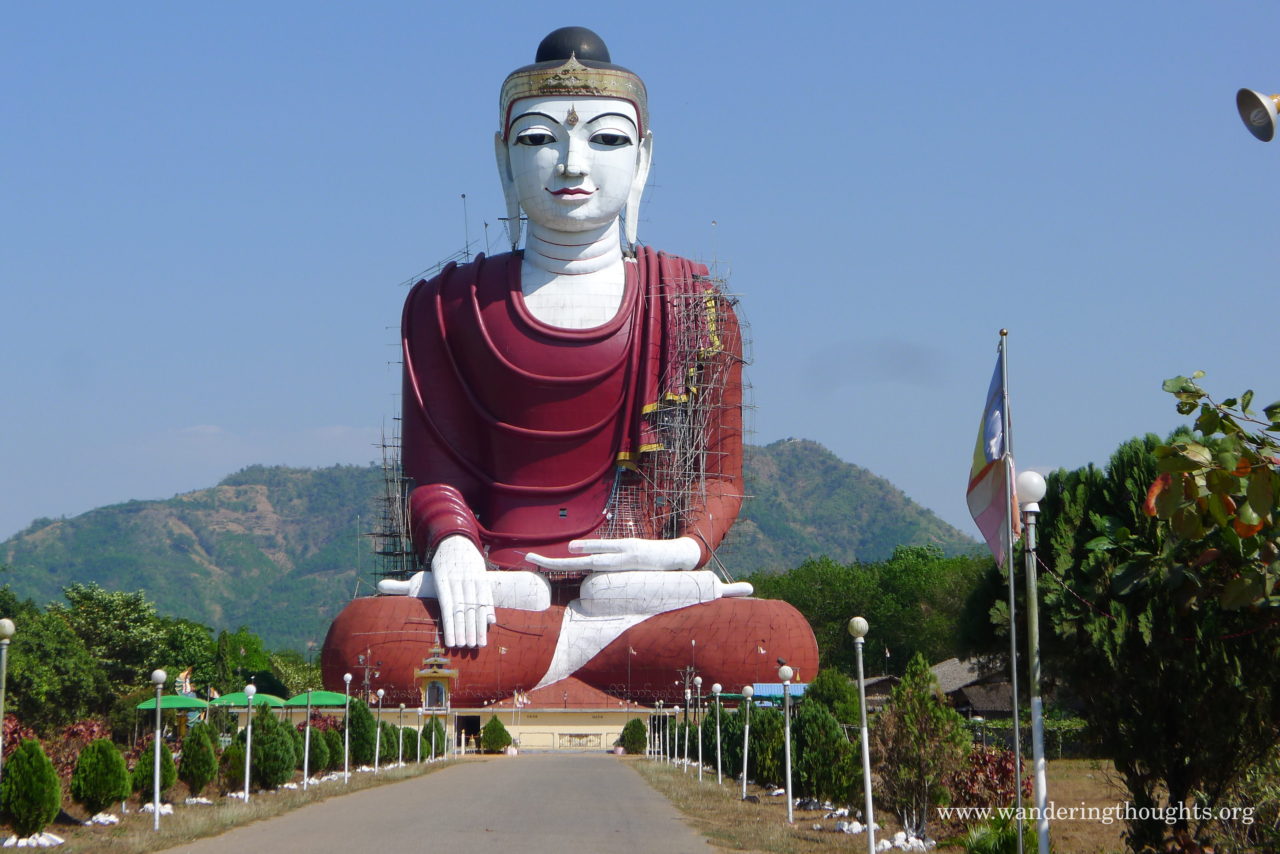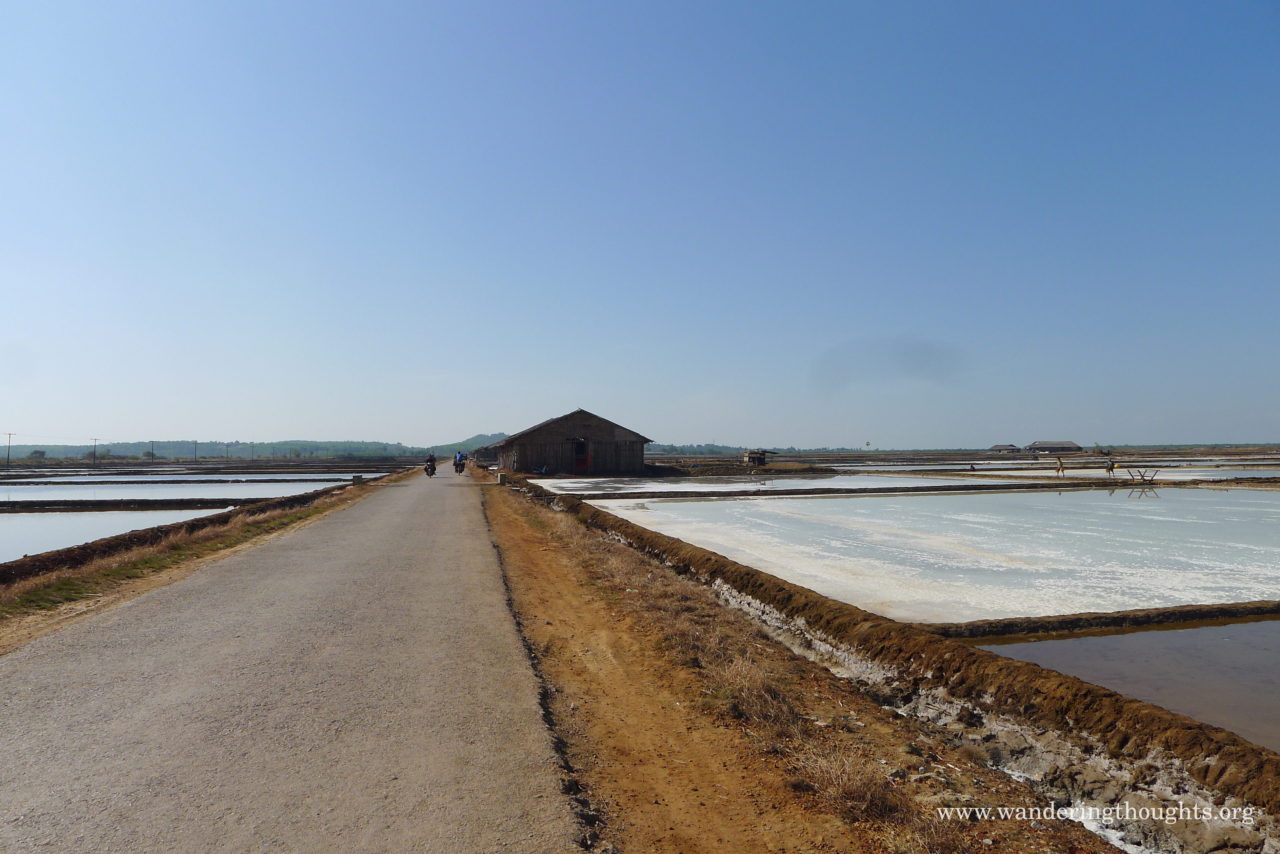 The next two days we cycled to Ye, sometimes in our group of five, sometimes we split up for a short while. I found it really nice to have company while Torsten did have some difficulties adjusting to the slower group pace.
We found beautiful small roads through salt fields and many villages.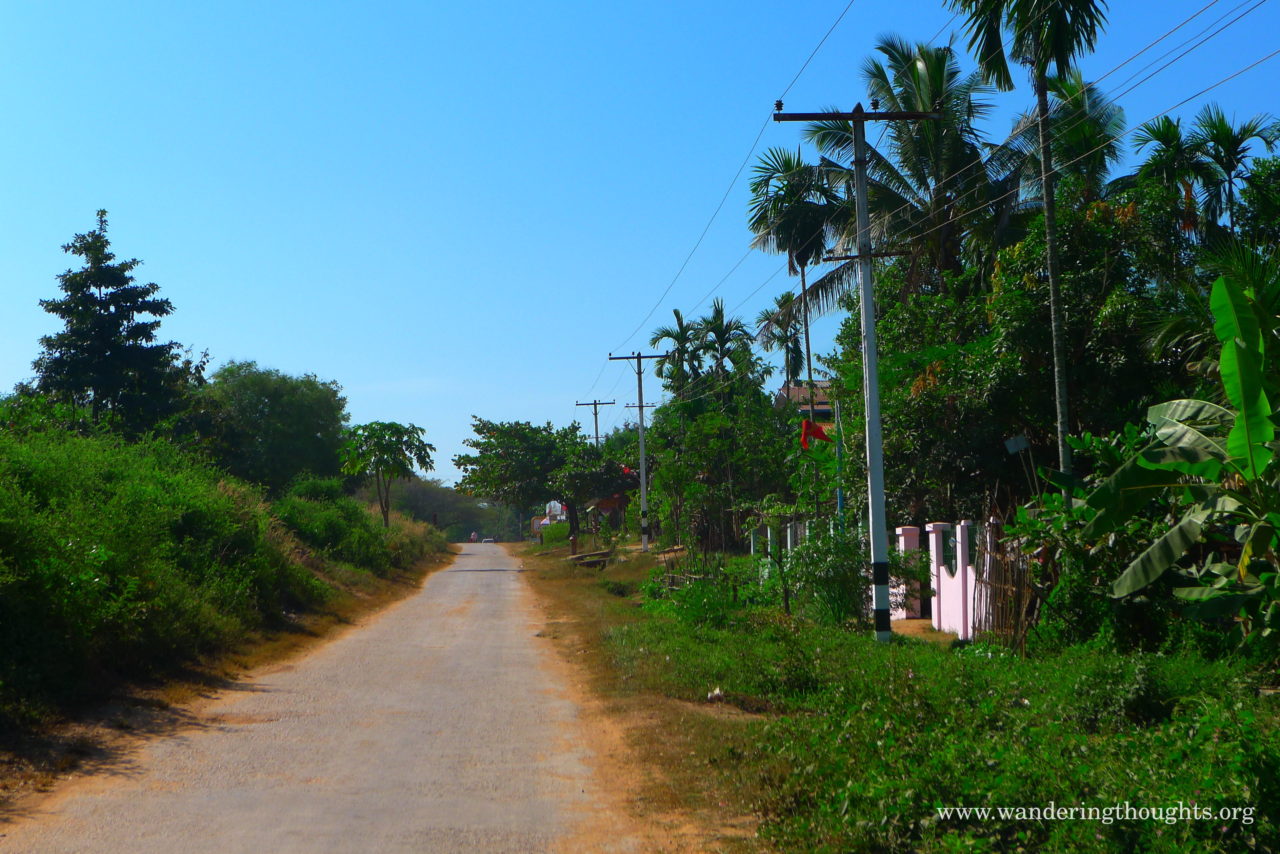 We did stop much more frequently than usual in order to satisfy all the different needs of the five of us. Some bicycle problems had to be attended to and of course there was food to be eaten, coffee to be had and fried bananas to be found.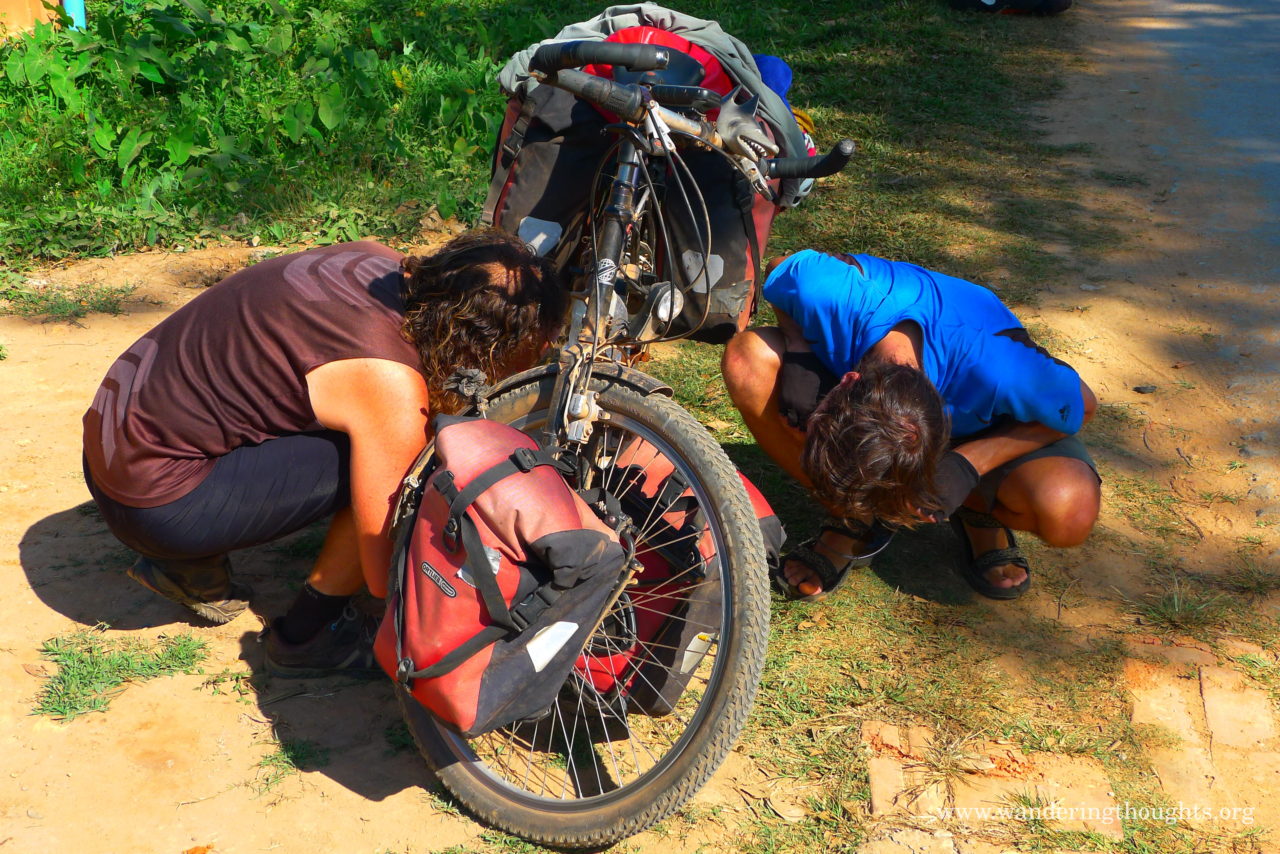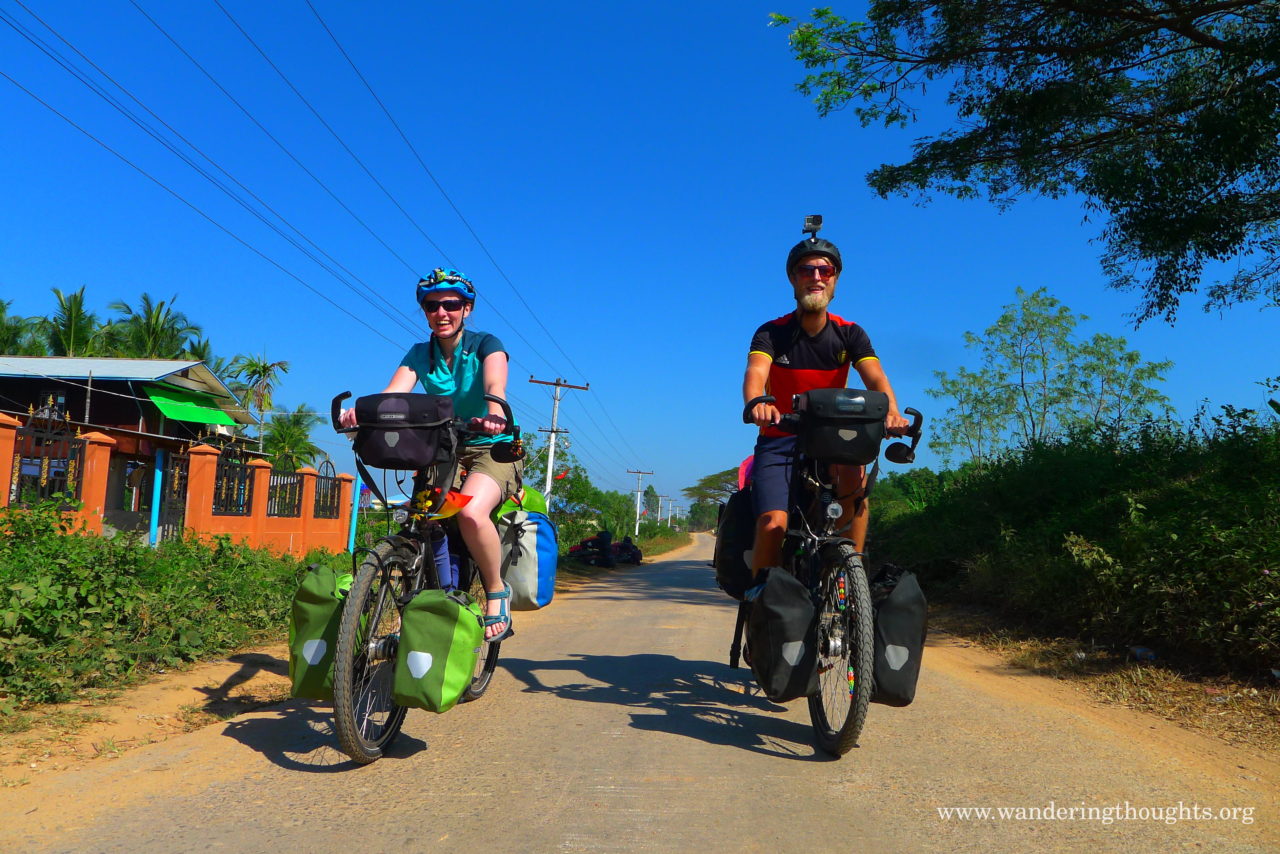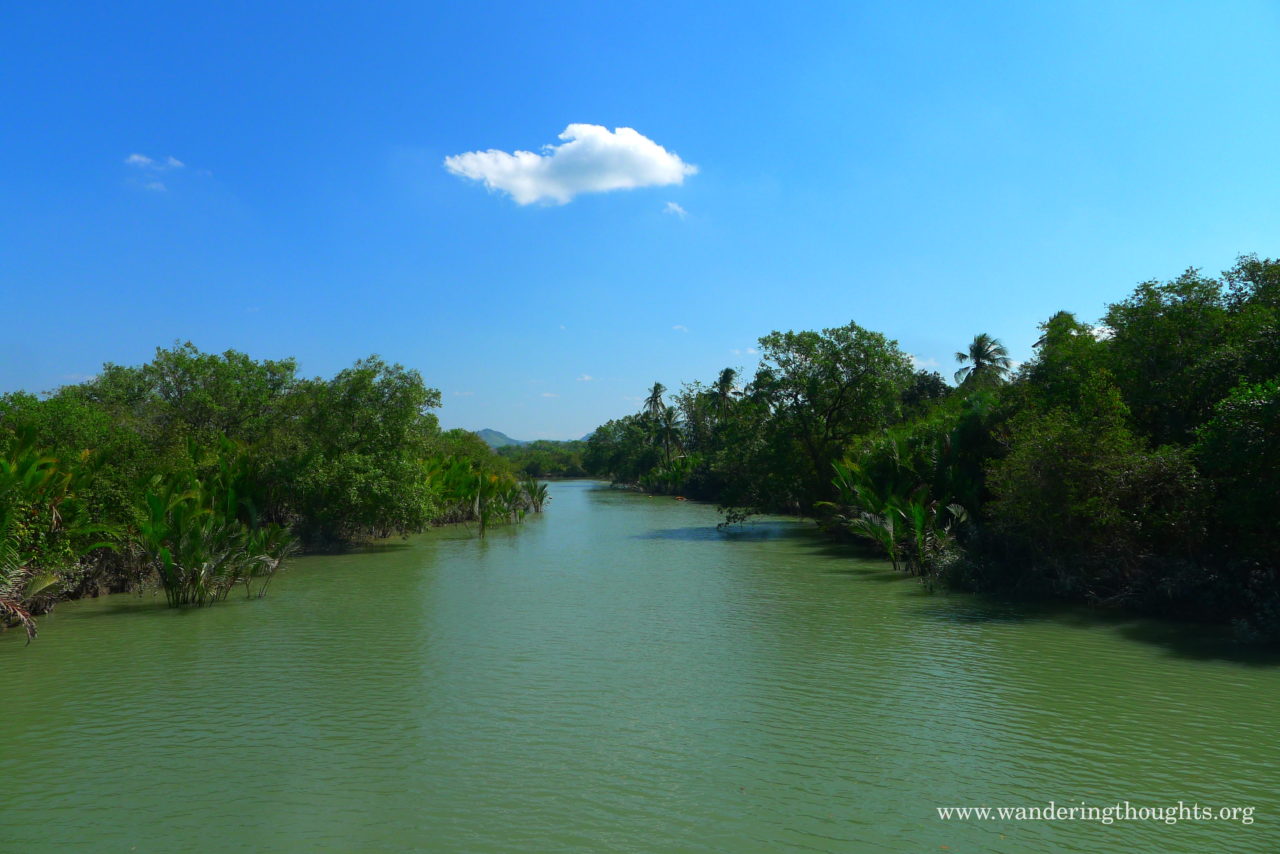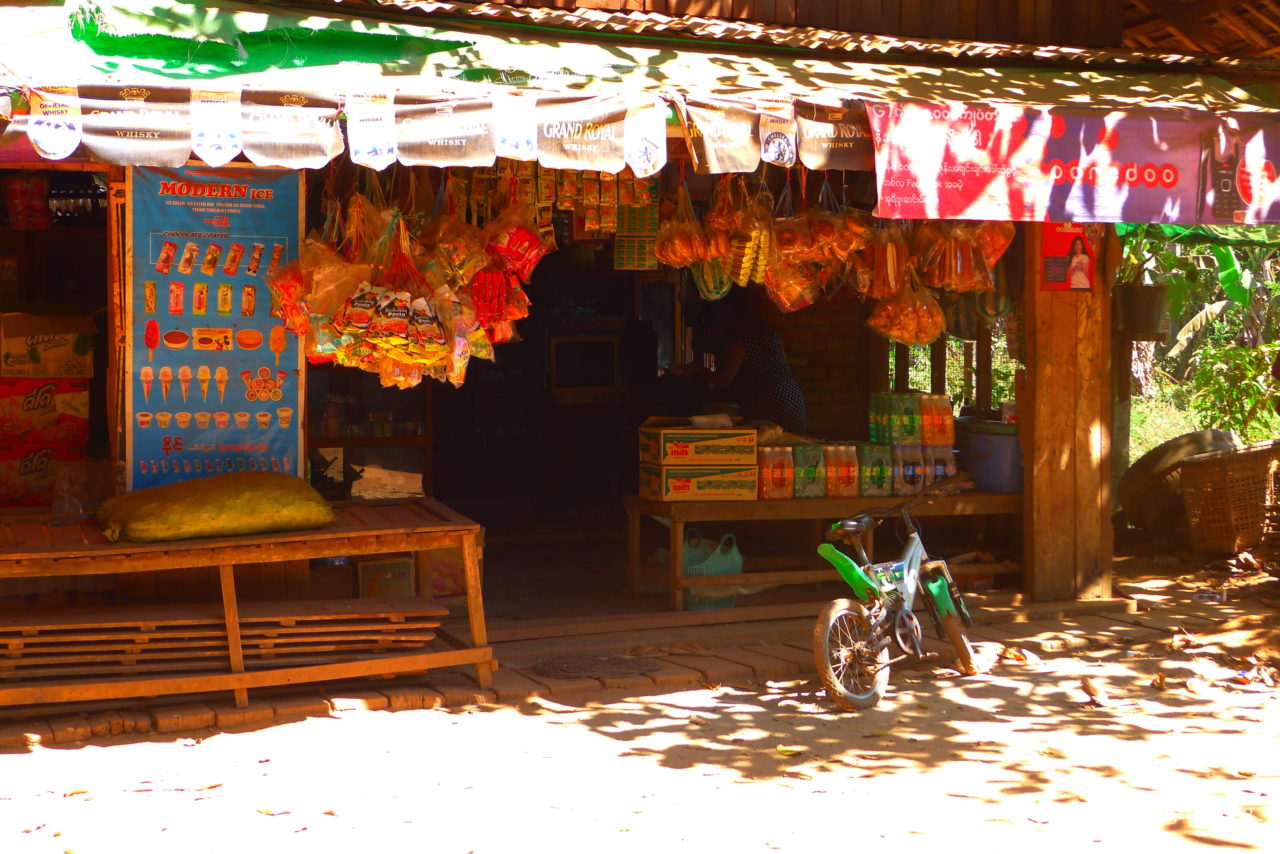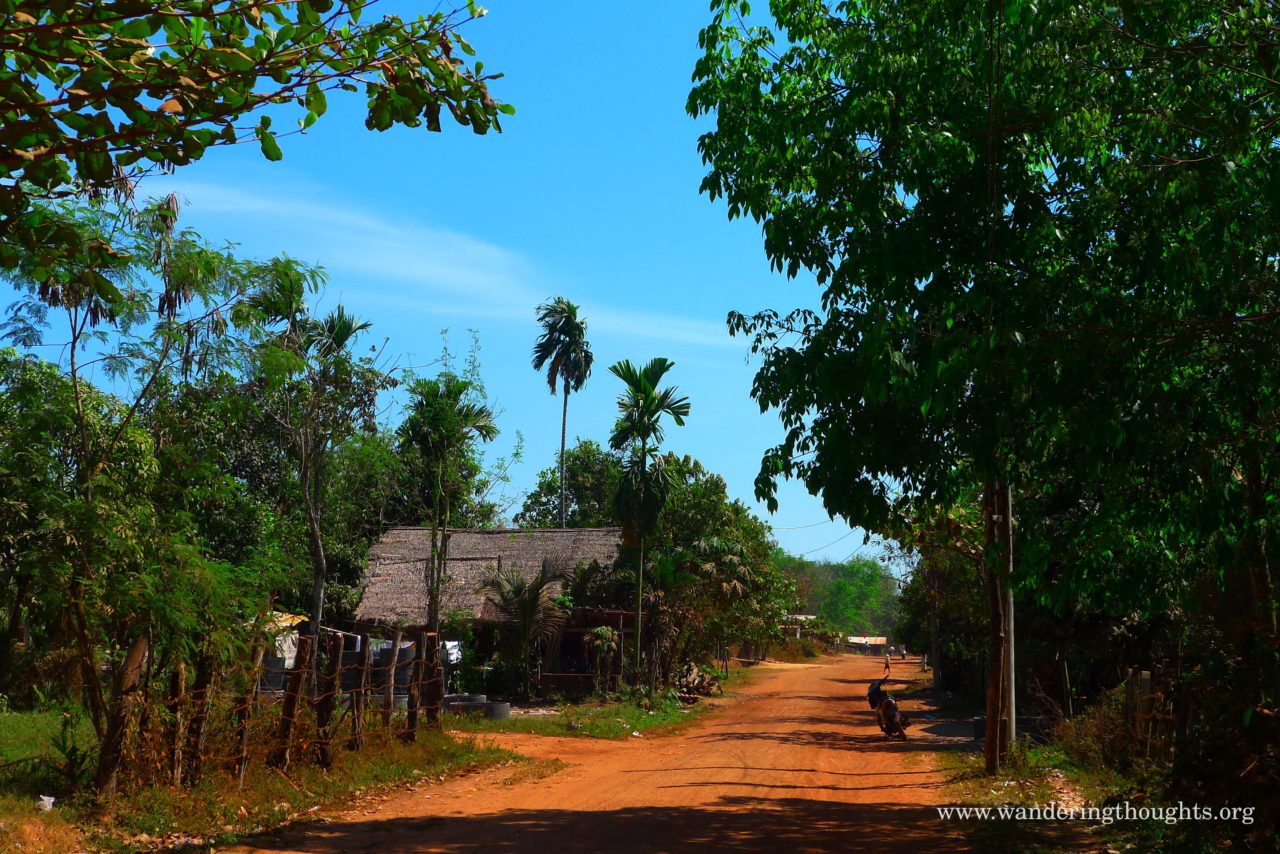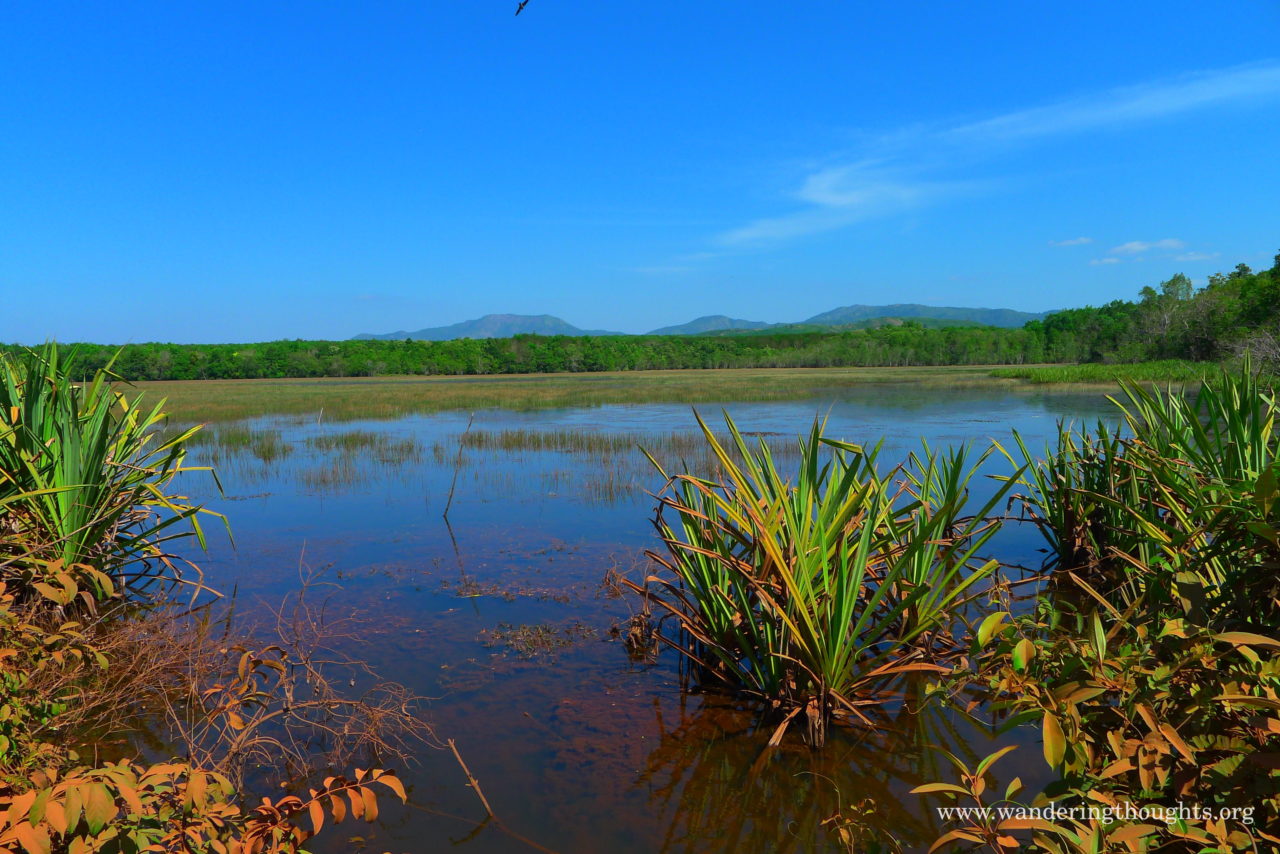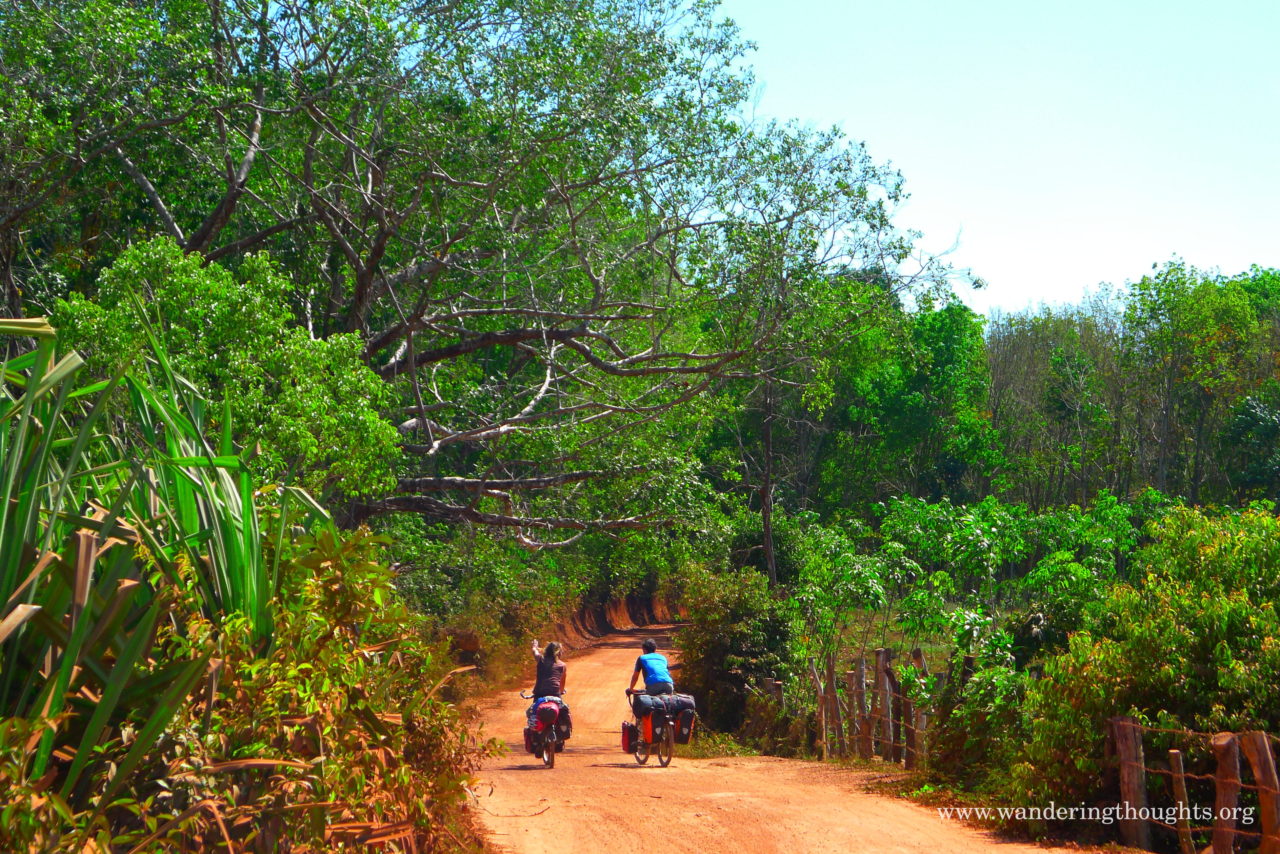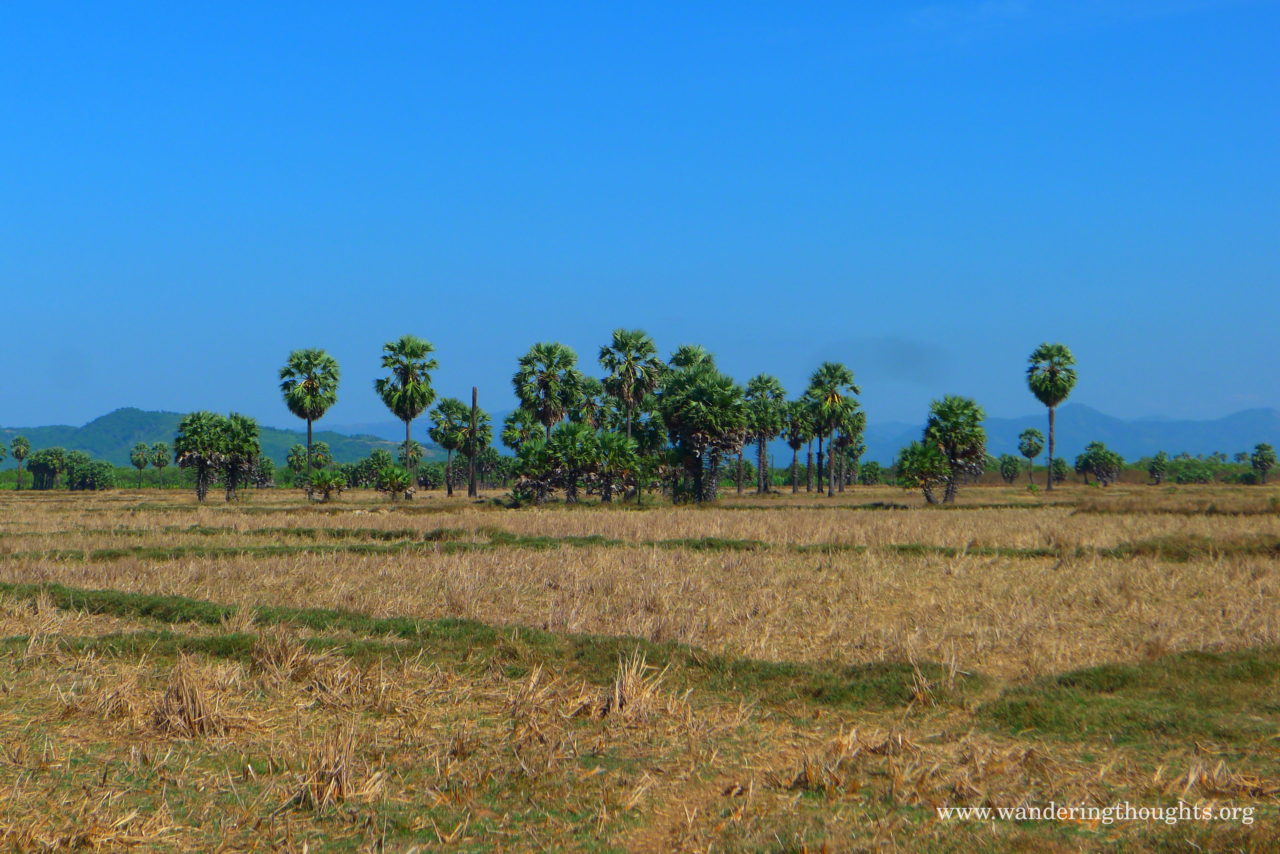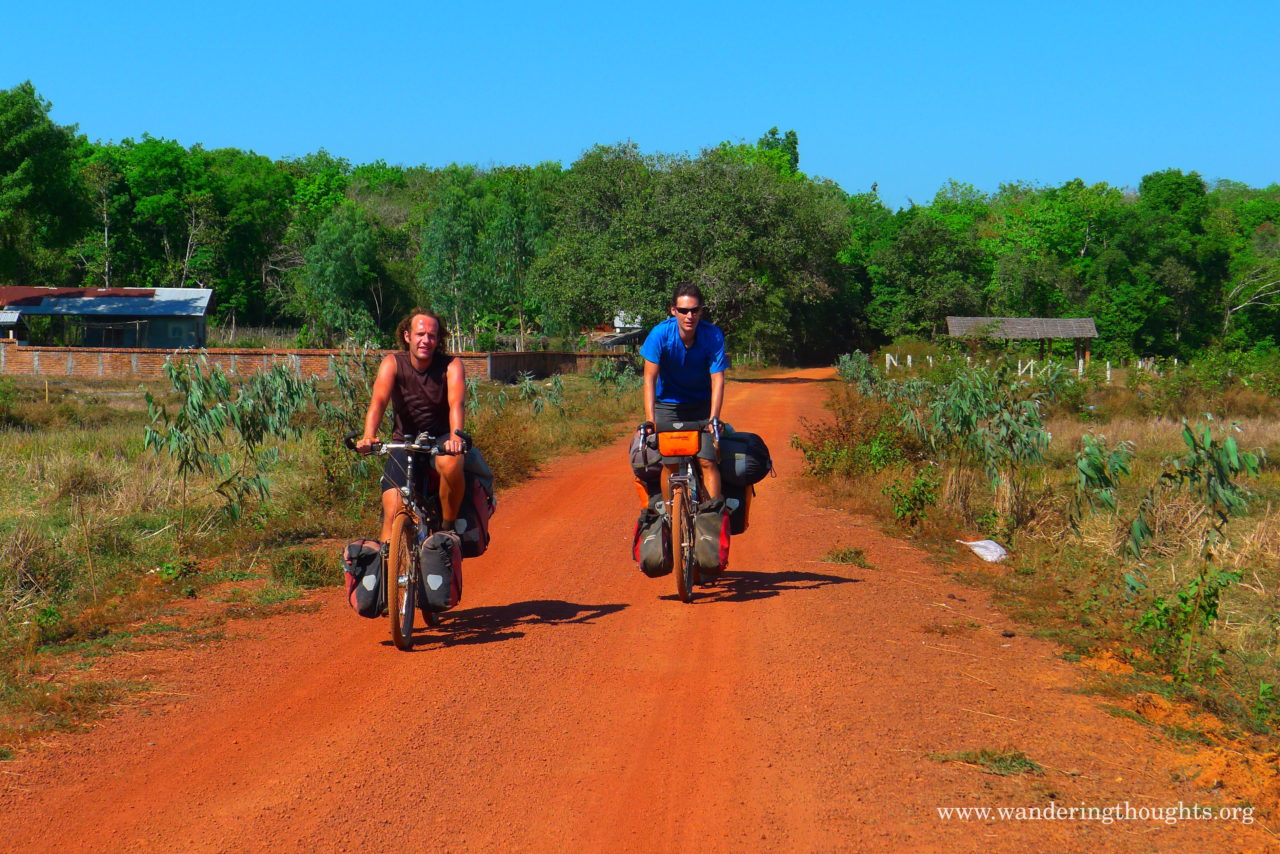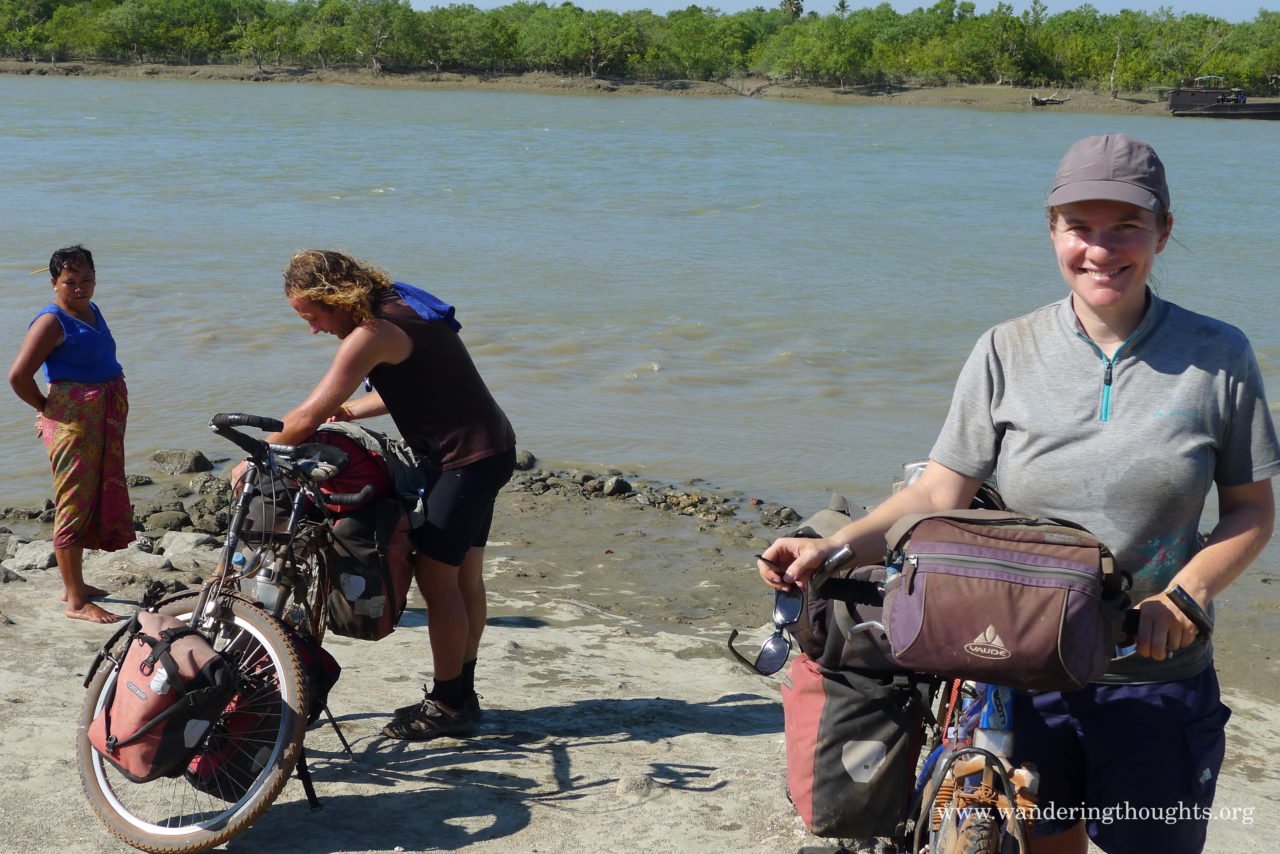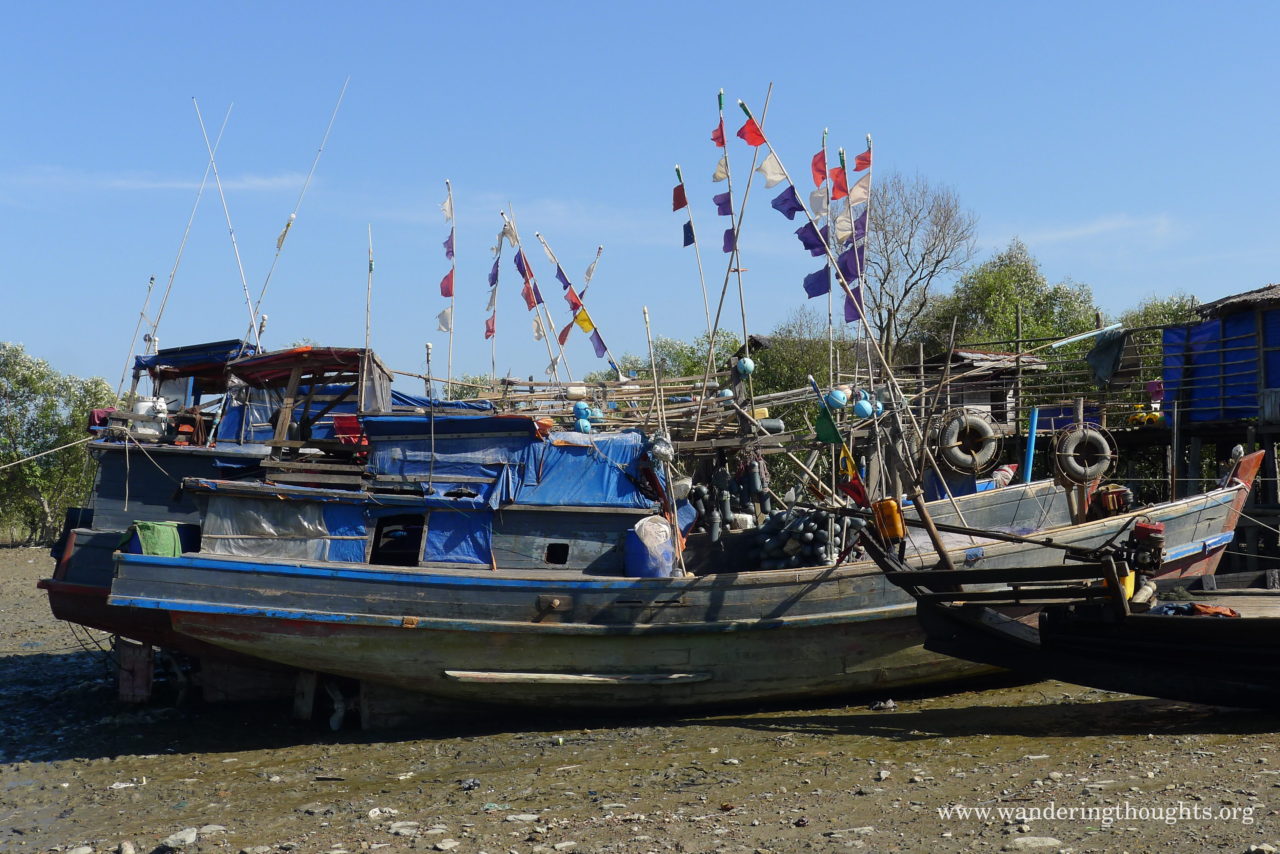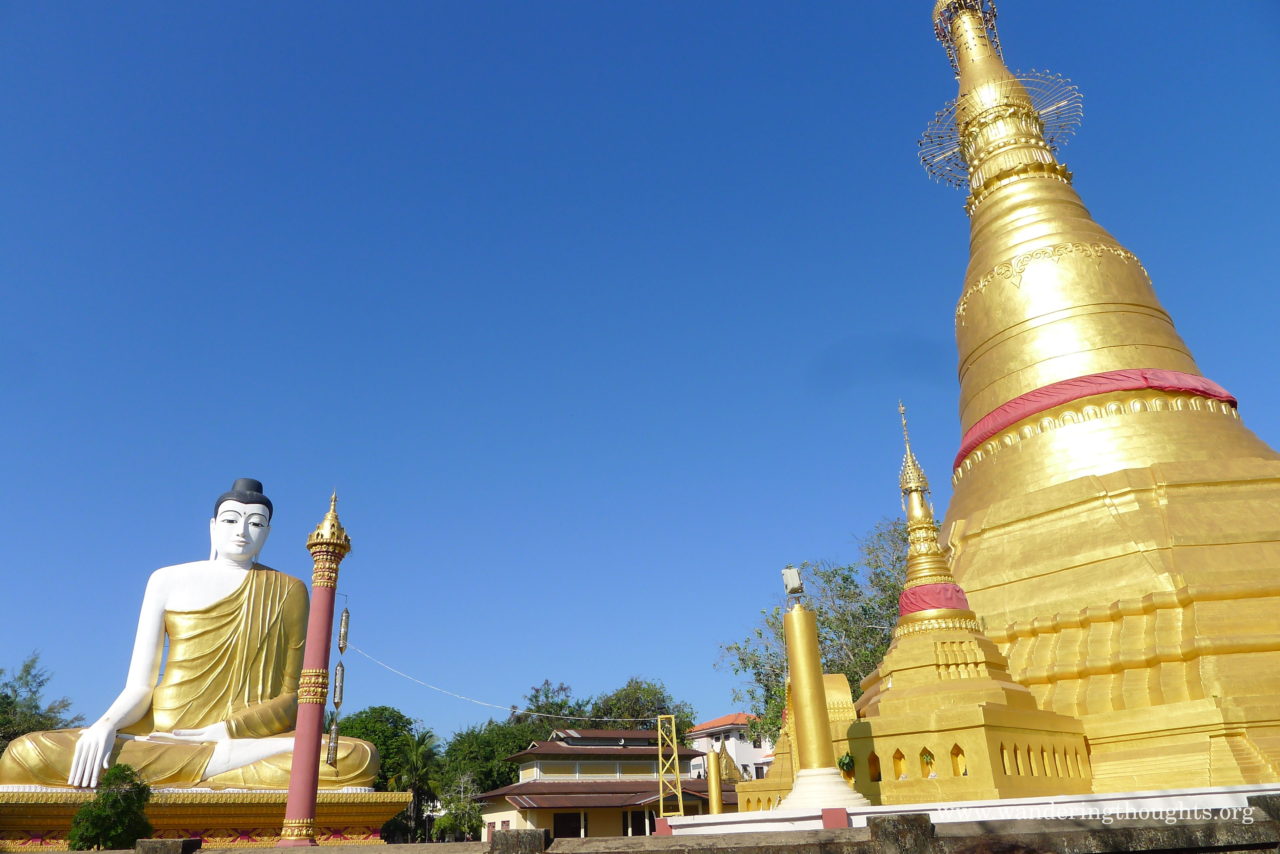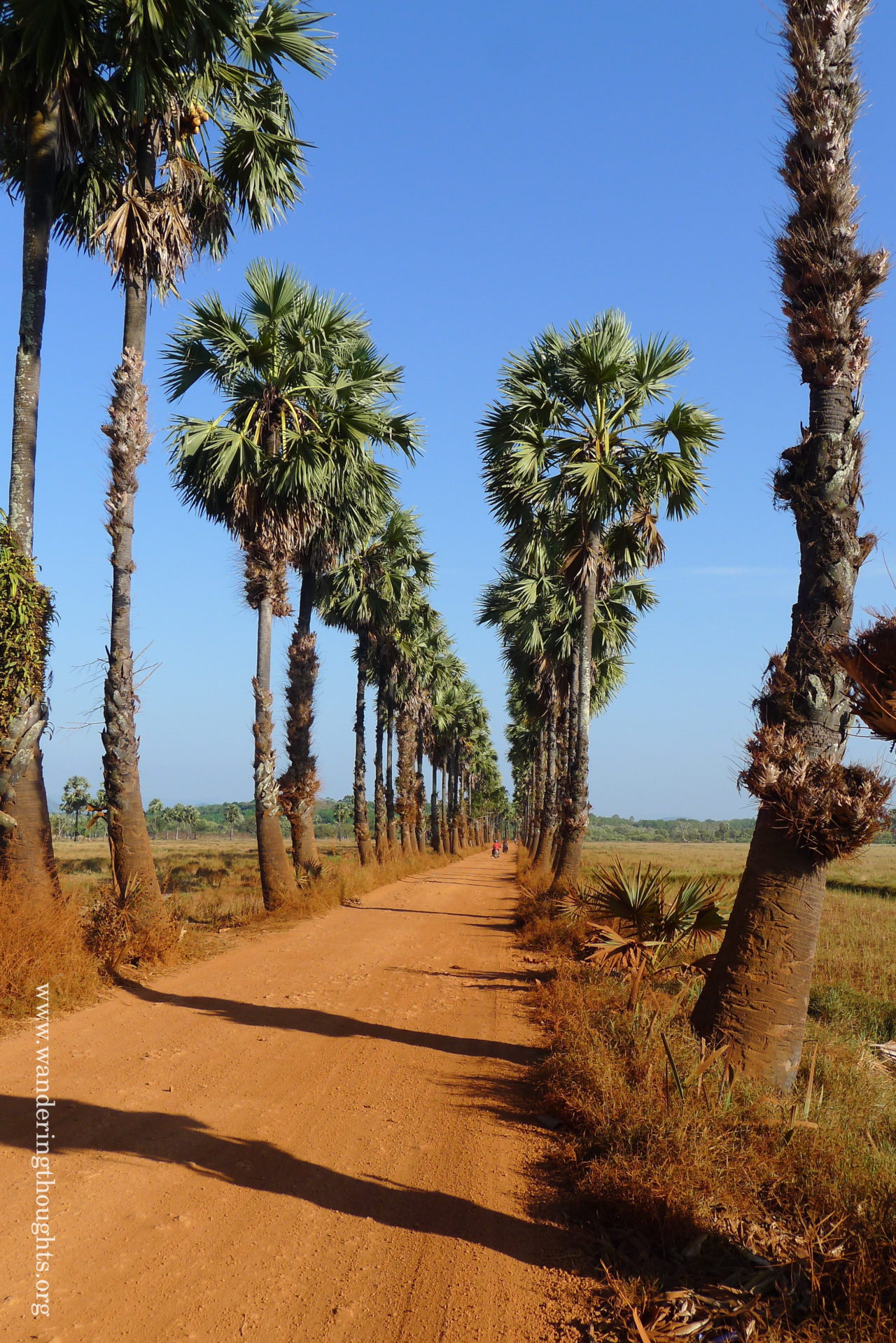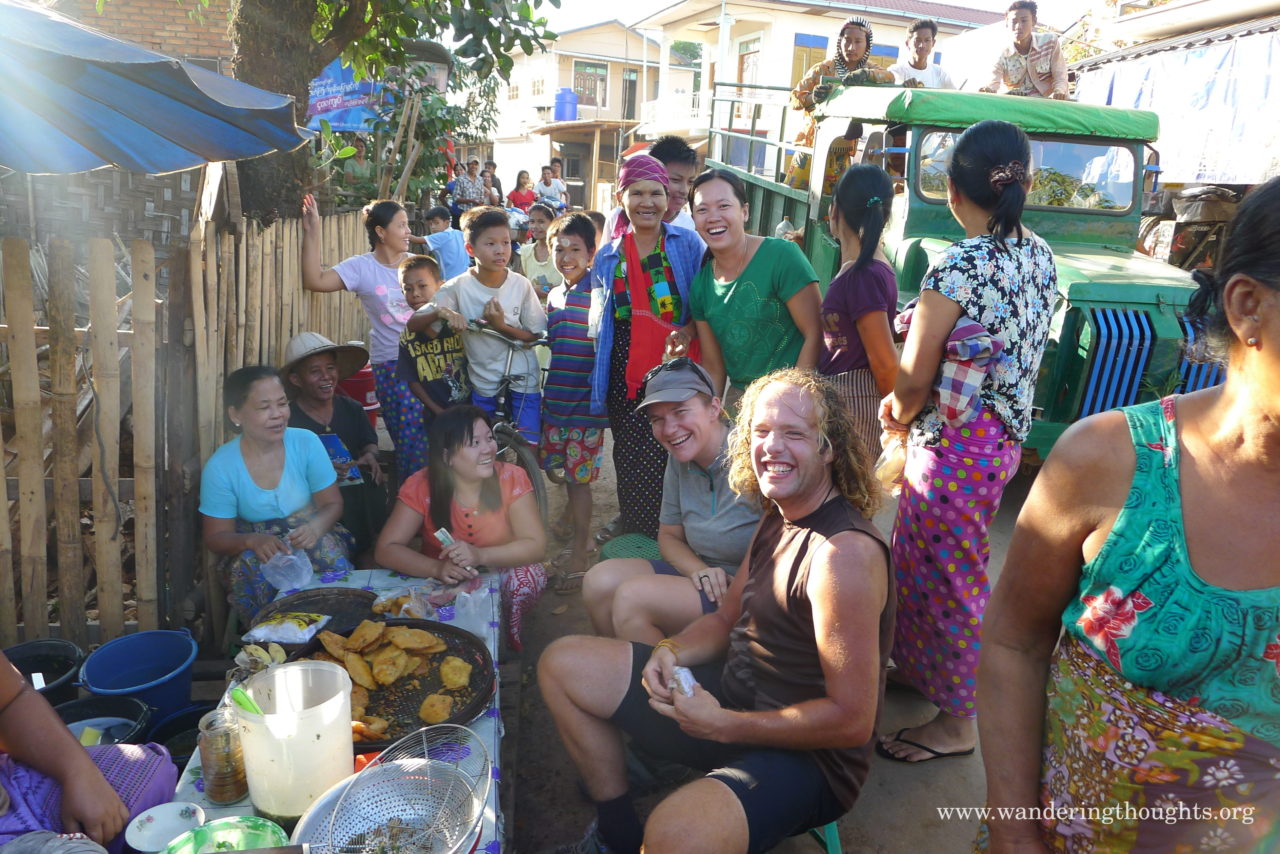 Arriving in Ye we unfortunately didn't quite see eye to eye on how to haggle for a room which ended on a bit of a sour note. Maybe this as well as Torsten's growing impatience with the slower pace (we still hadn't left at 11am on a scorching hot day planning to cycle up a mountain) made our group split up for a while. So Torsten and I cycled on alone again towards Dawei.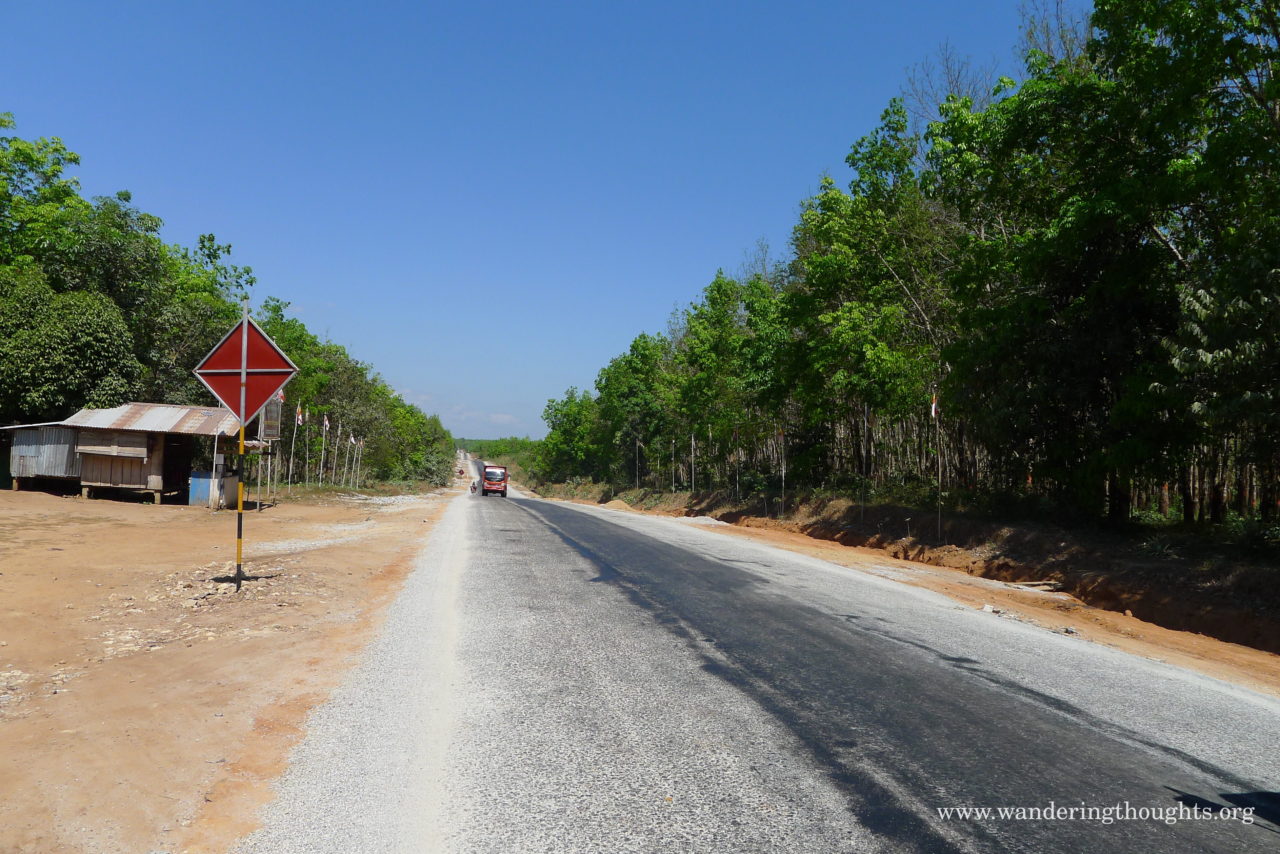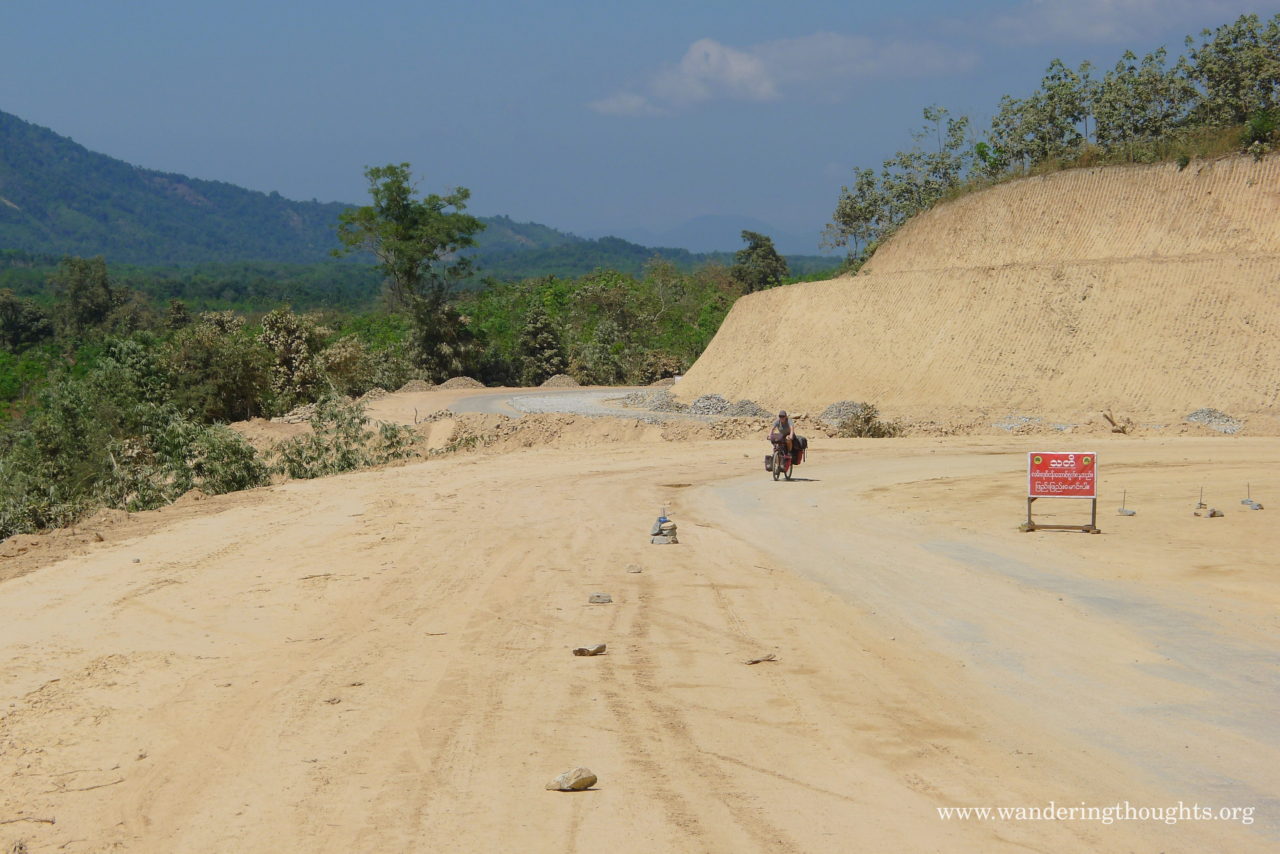 The main road was in surprisingly good condition and only in a few places left to be resurfaced. The small amount of traffic left us to enjoy our cycling days and the surrounding scenery helped immensely.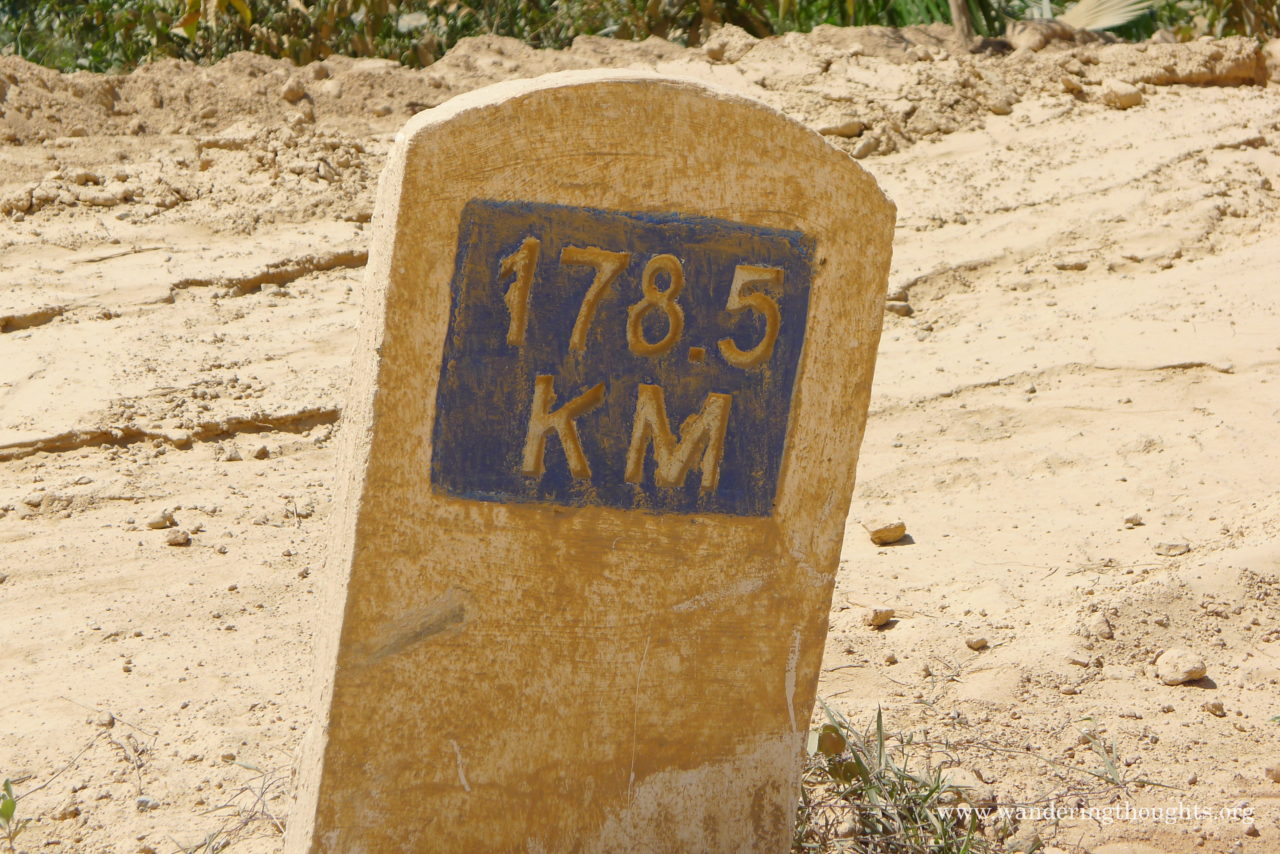 Apart from that we were gifted water that cured Yellow Urine disease – how awesome is that? 🙂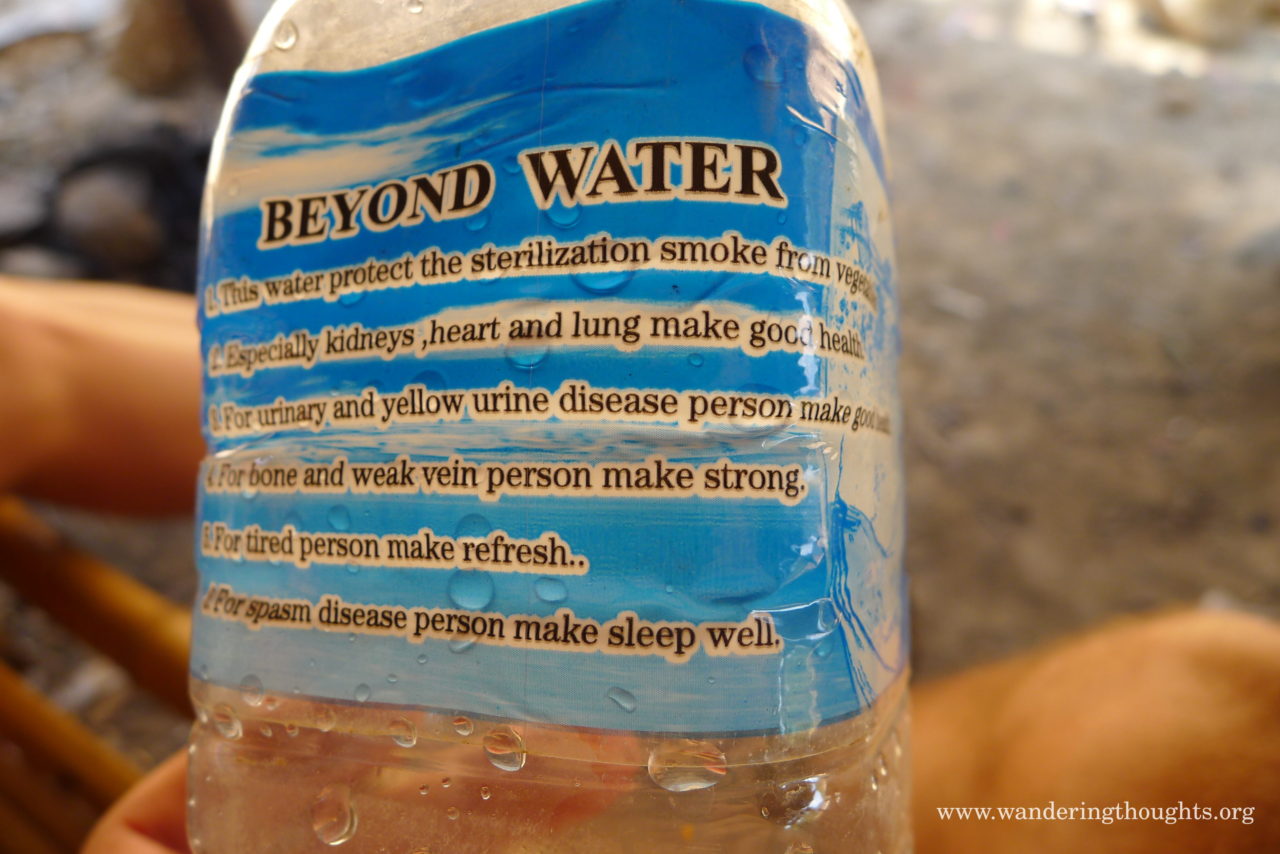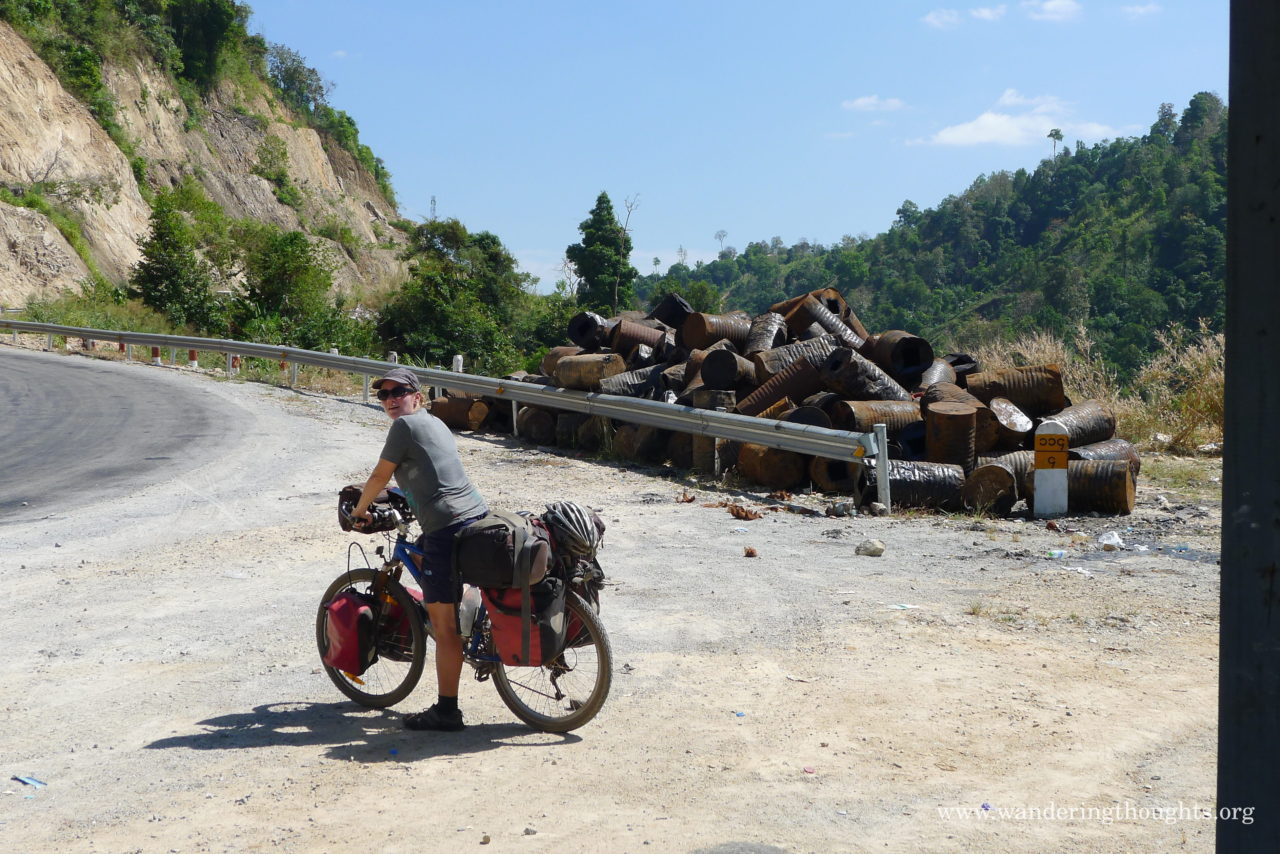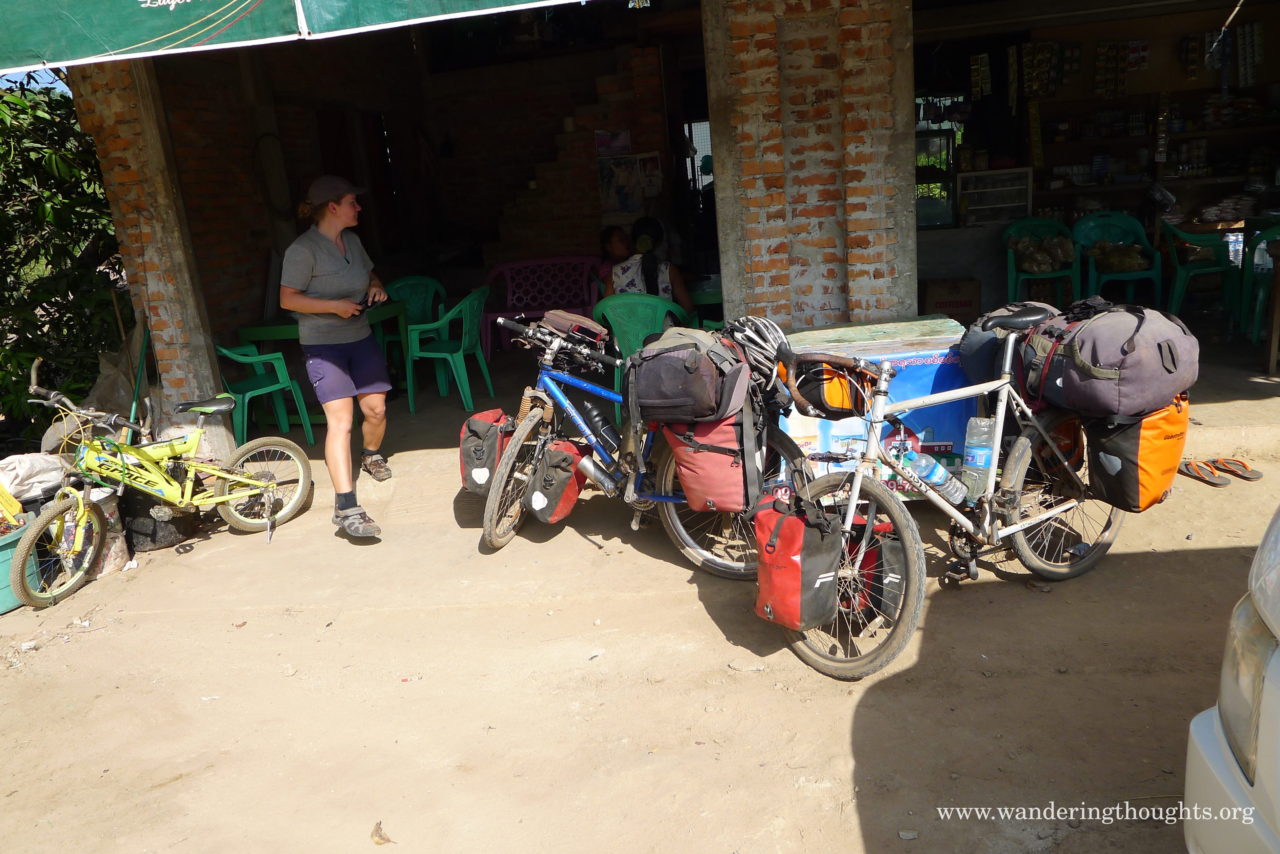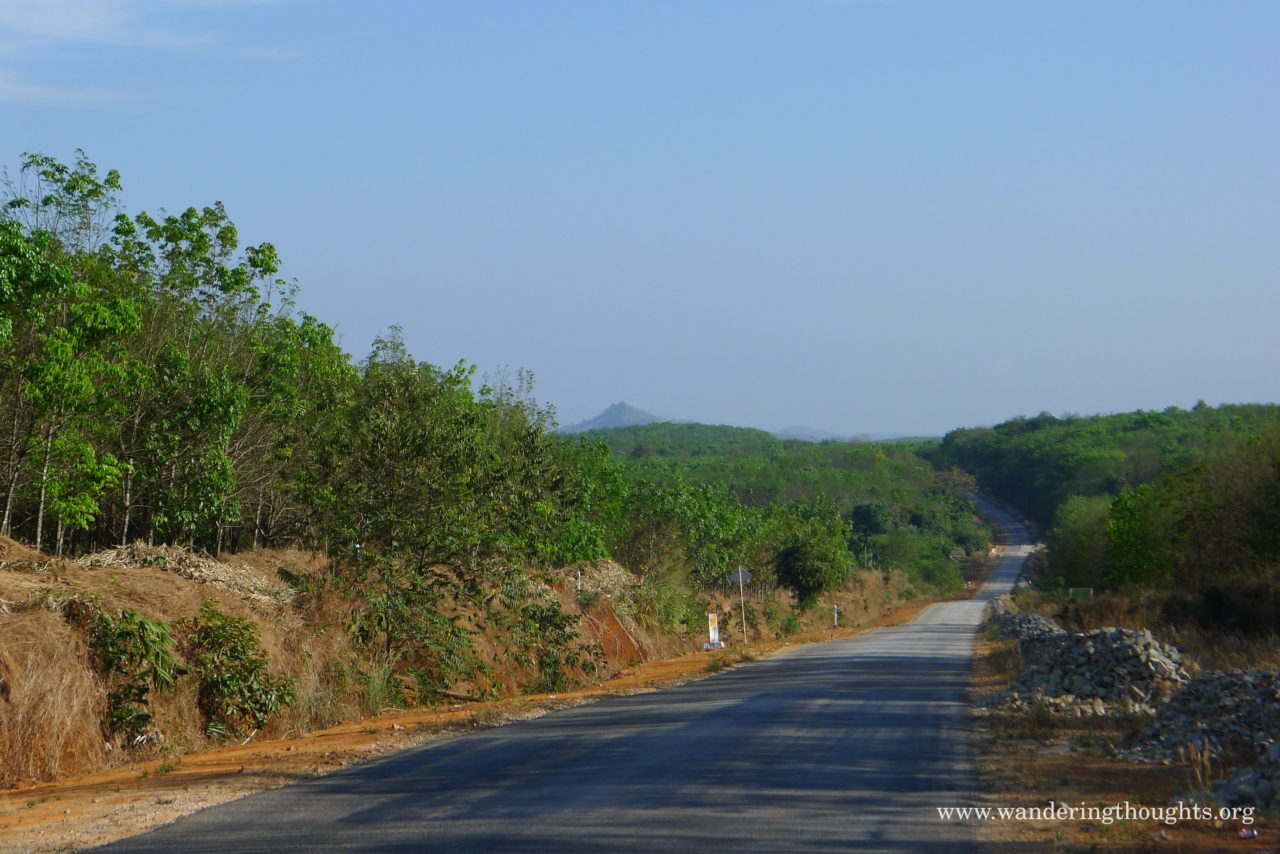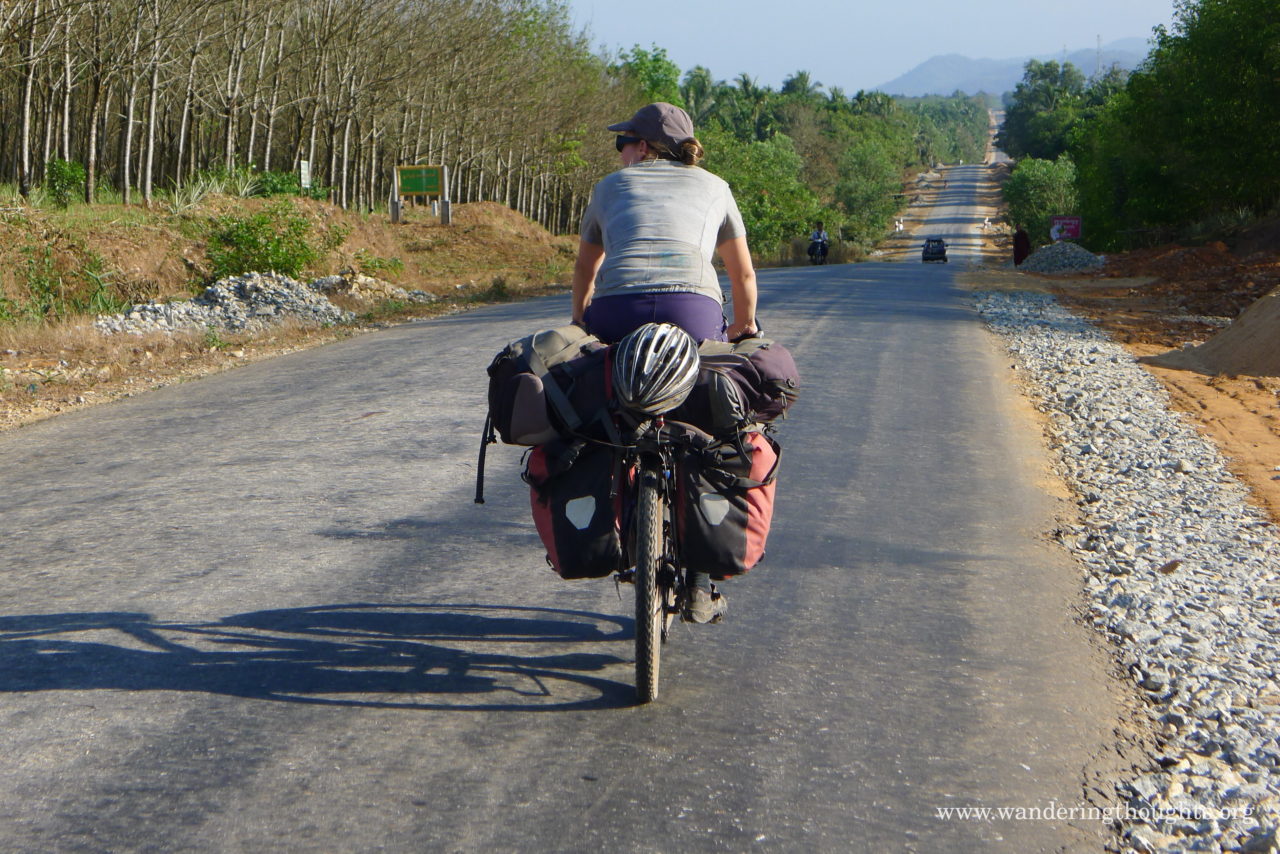 In between we found a small monastery to stay. The head monk invited us without problem and gave us Sprite and canned fruit. We left a donation the next day including some food. With the increasing number of cycle tourists coming to Myanmar I think that's only fair.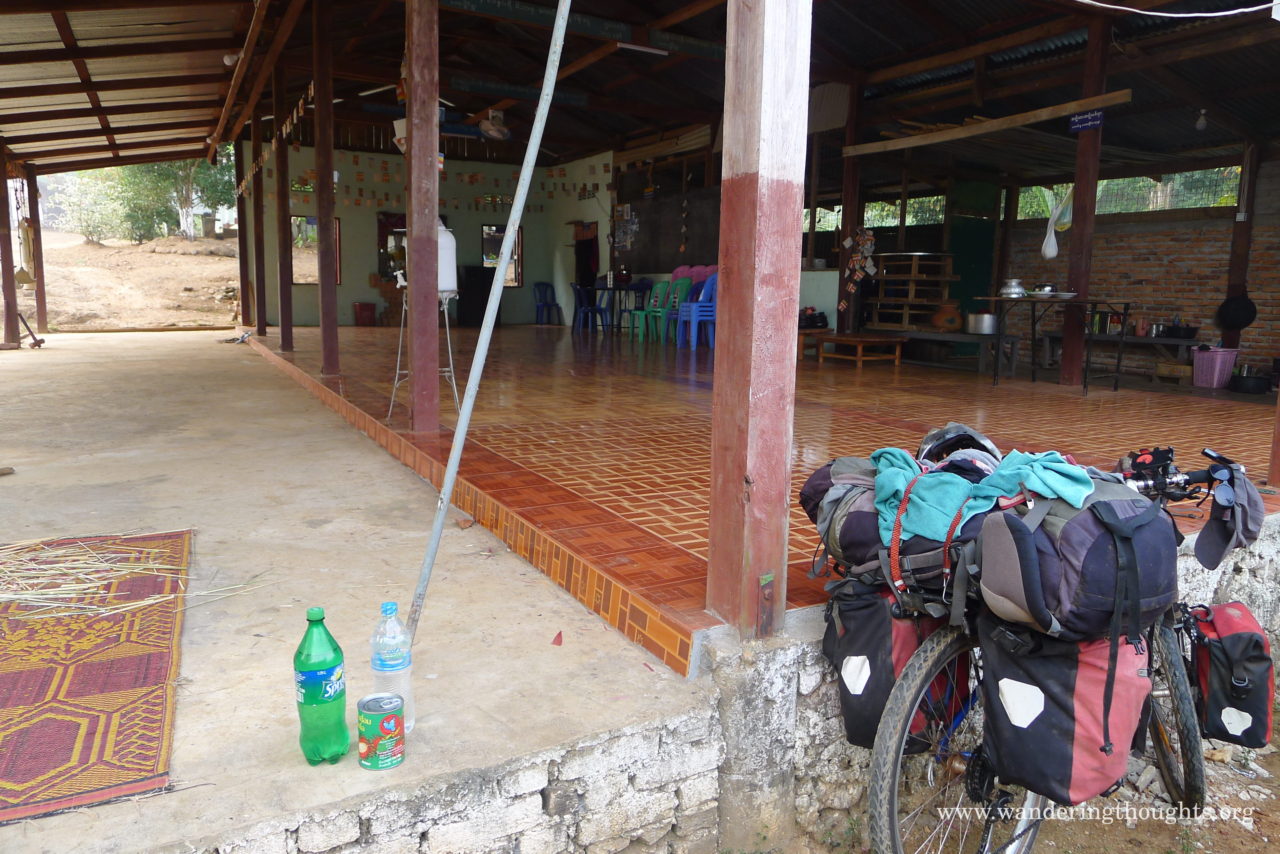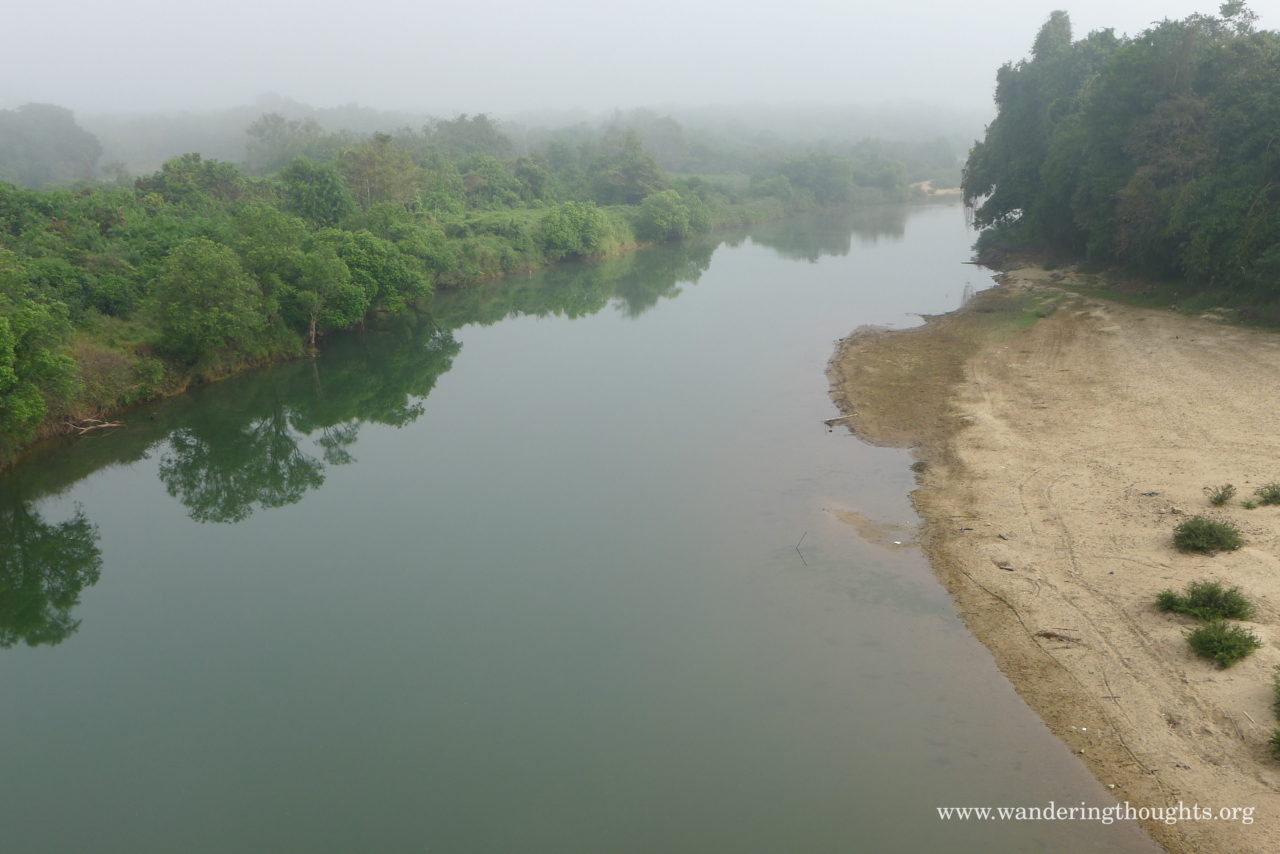 Just before Dawei we had a funny encounter with a person who out of nowhere started to massage Torsten enthusiastically. I must say I did enjoy that a lot :D.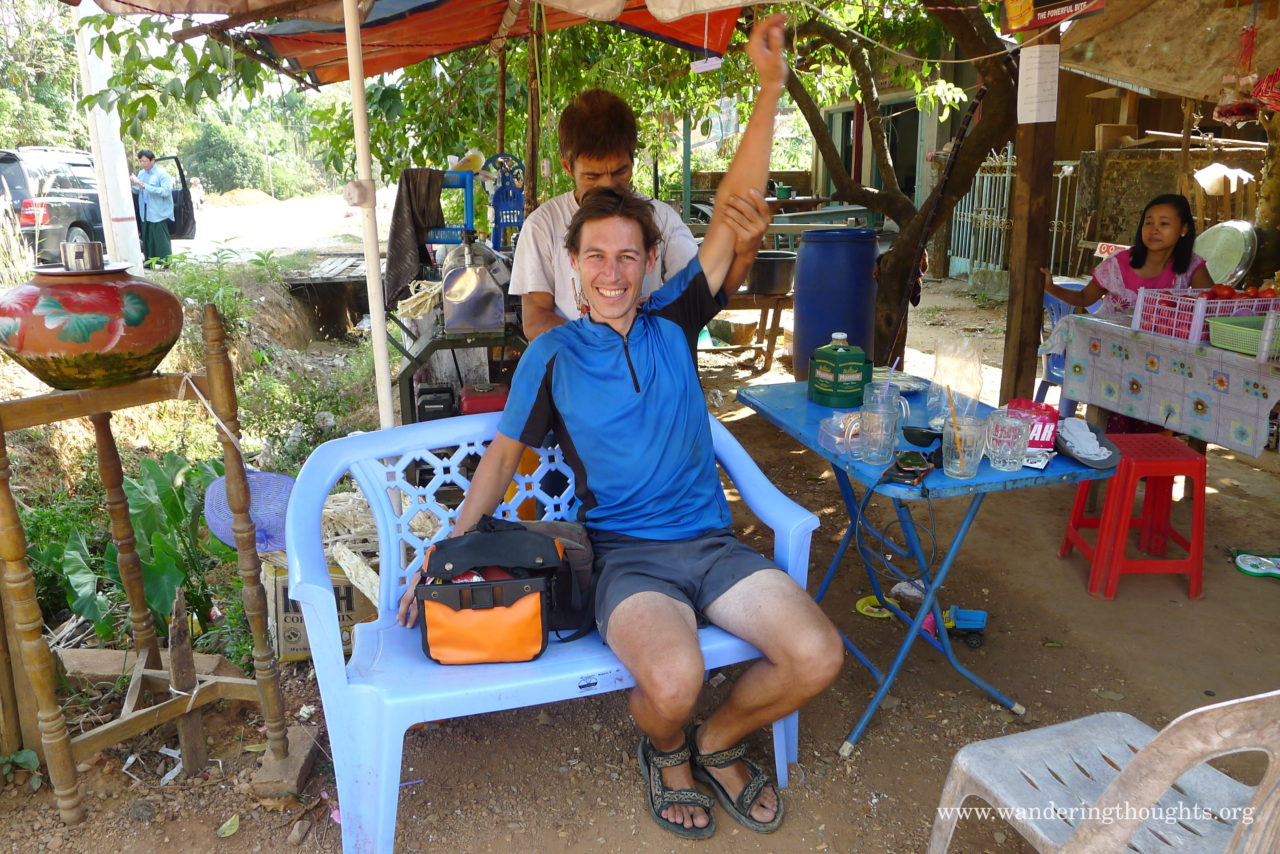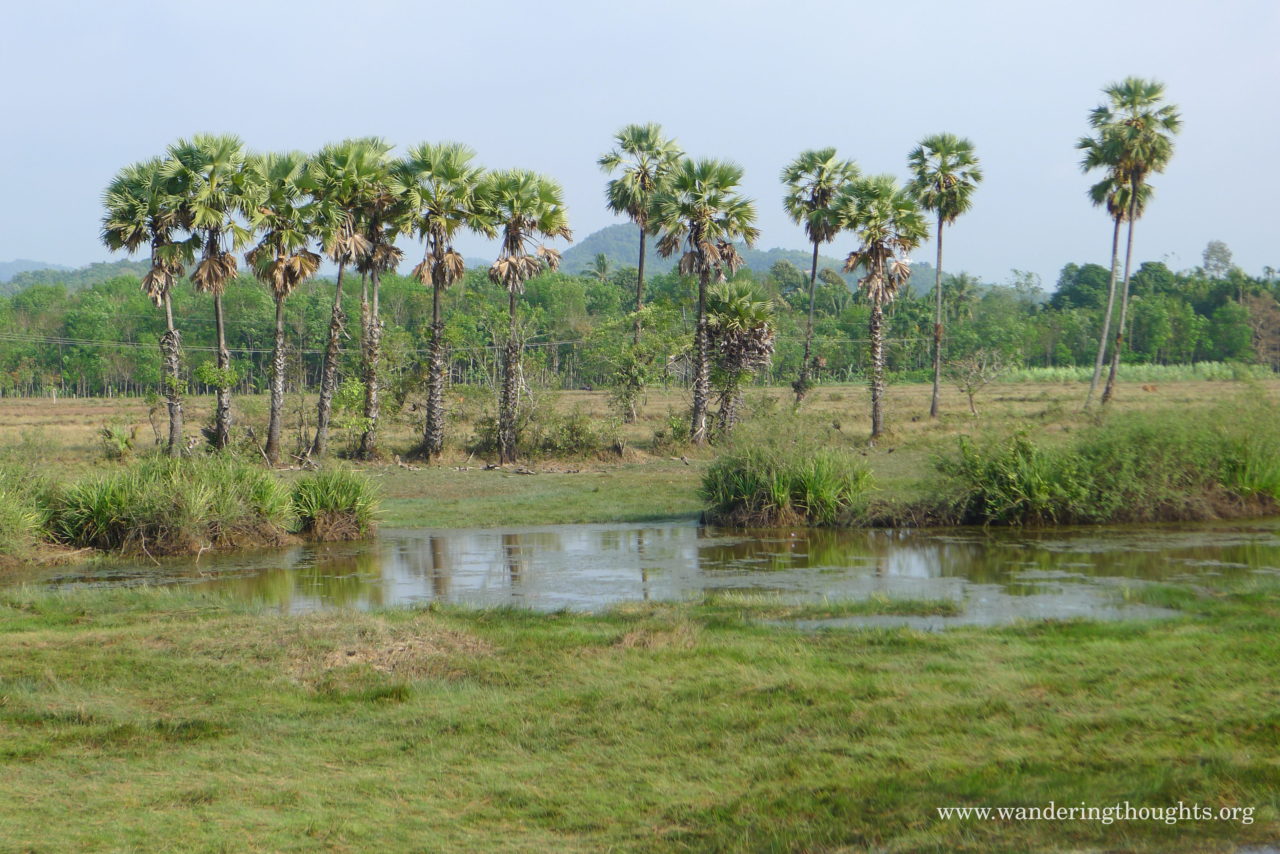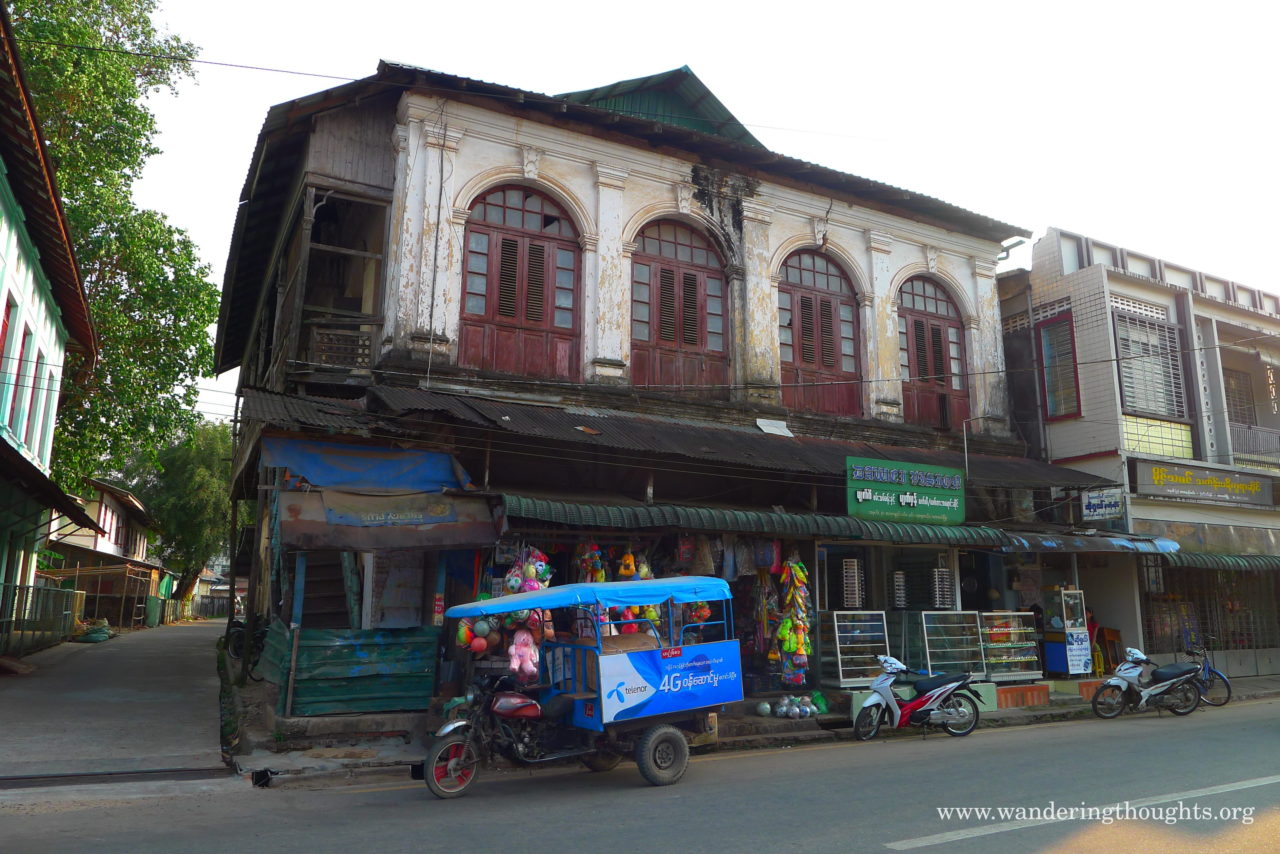 Dawei was a nice place to walk around for a bit especially for the beautiful partly wooden houses. Funnily enough we also managed to run into two friends we had previously met in Laos and shared some beers.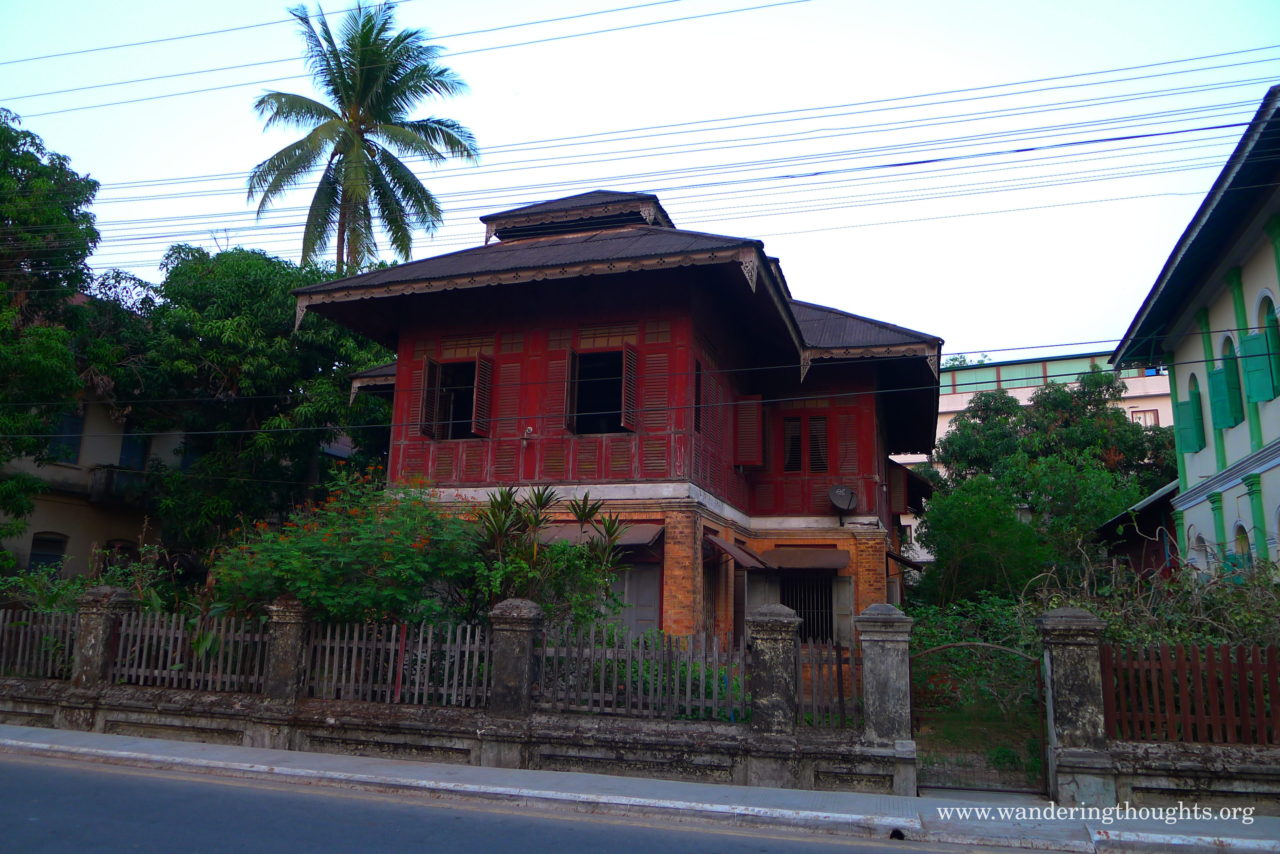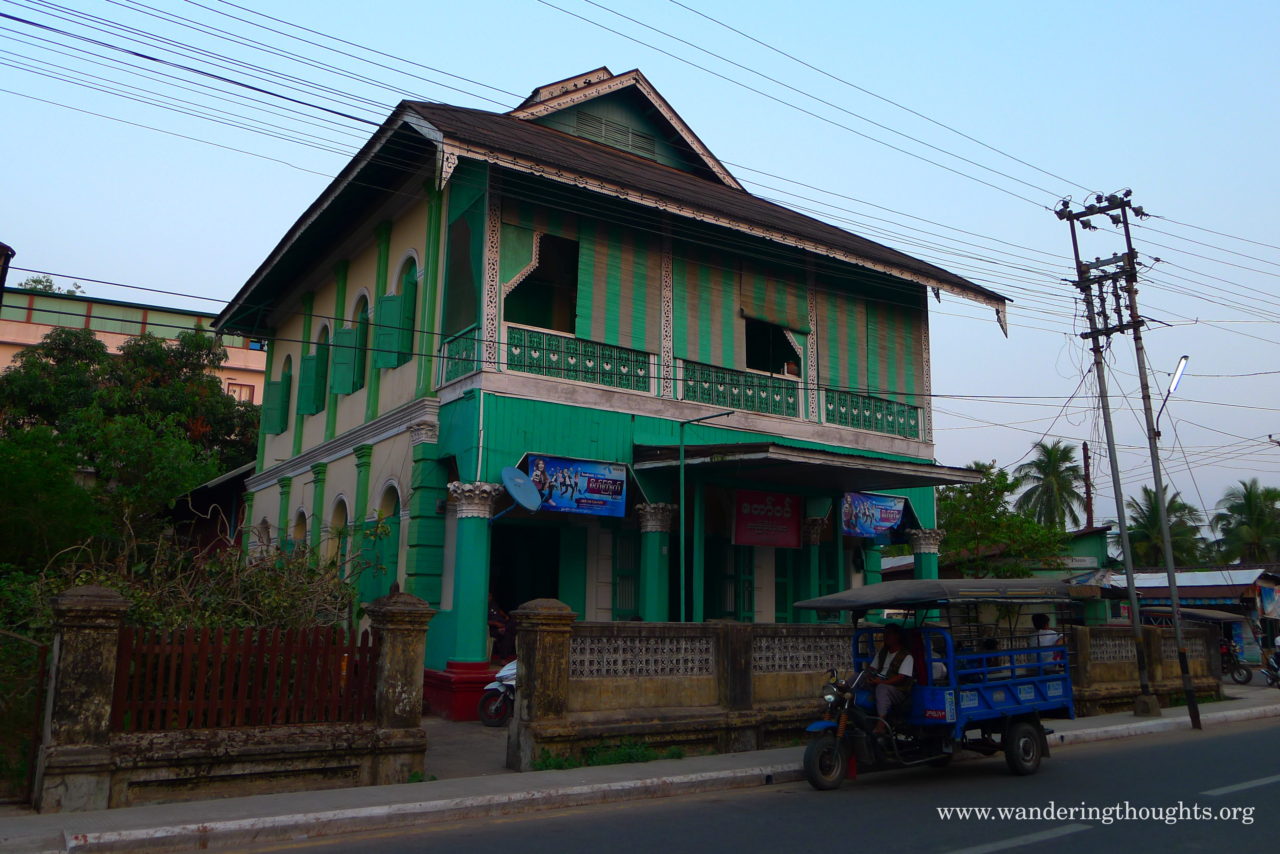 Afterwards we were beach bound again, maybe the last time for a while? The hilly cycle to Maumangan was short but rather exhausting in the heat but when we arrived at the beach we found our friends we had cycled with a few days ago and decided to stay with them at a camp site. We had a very relaxed afternoon and a nice joint dinner in one of the many seaside restaurants.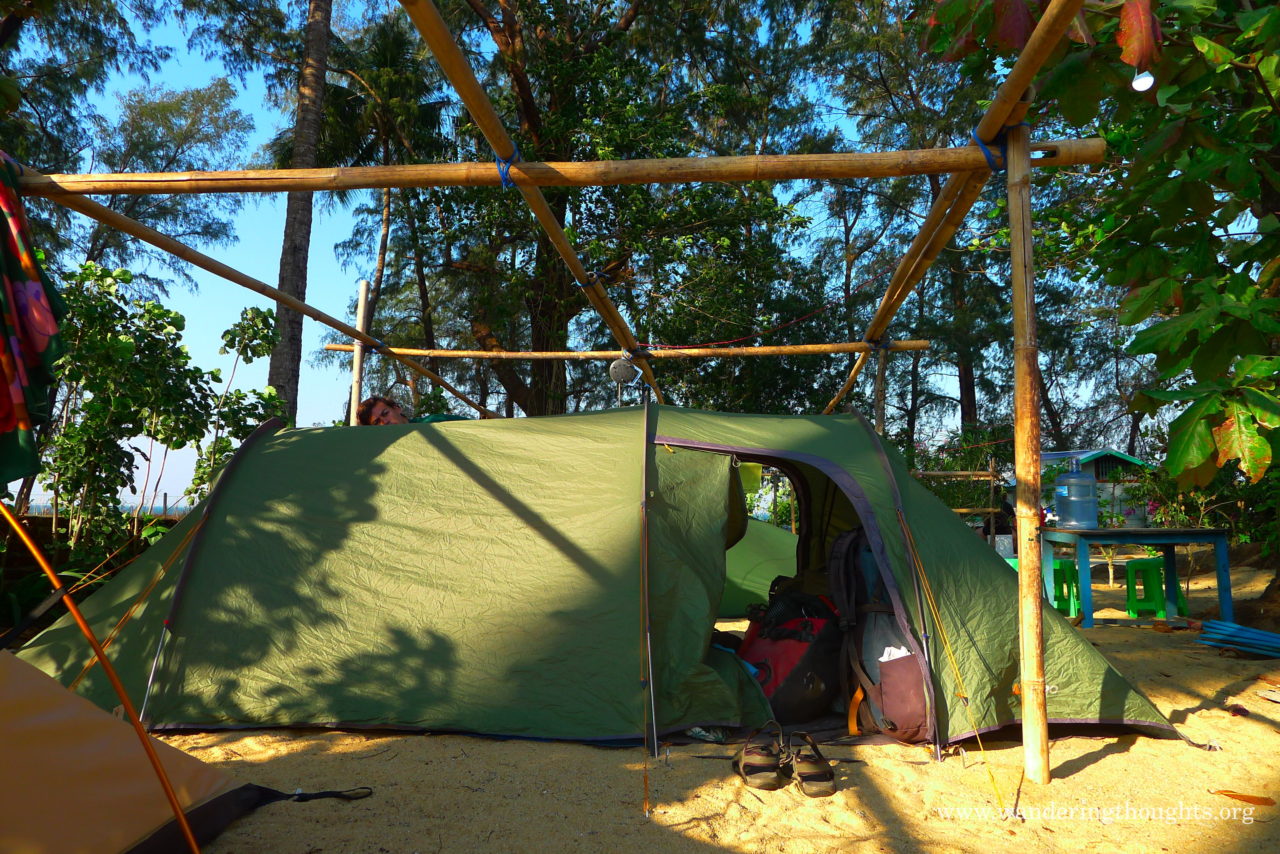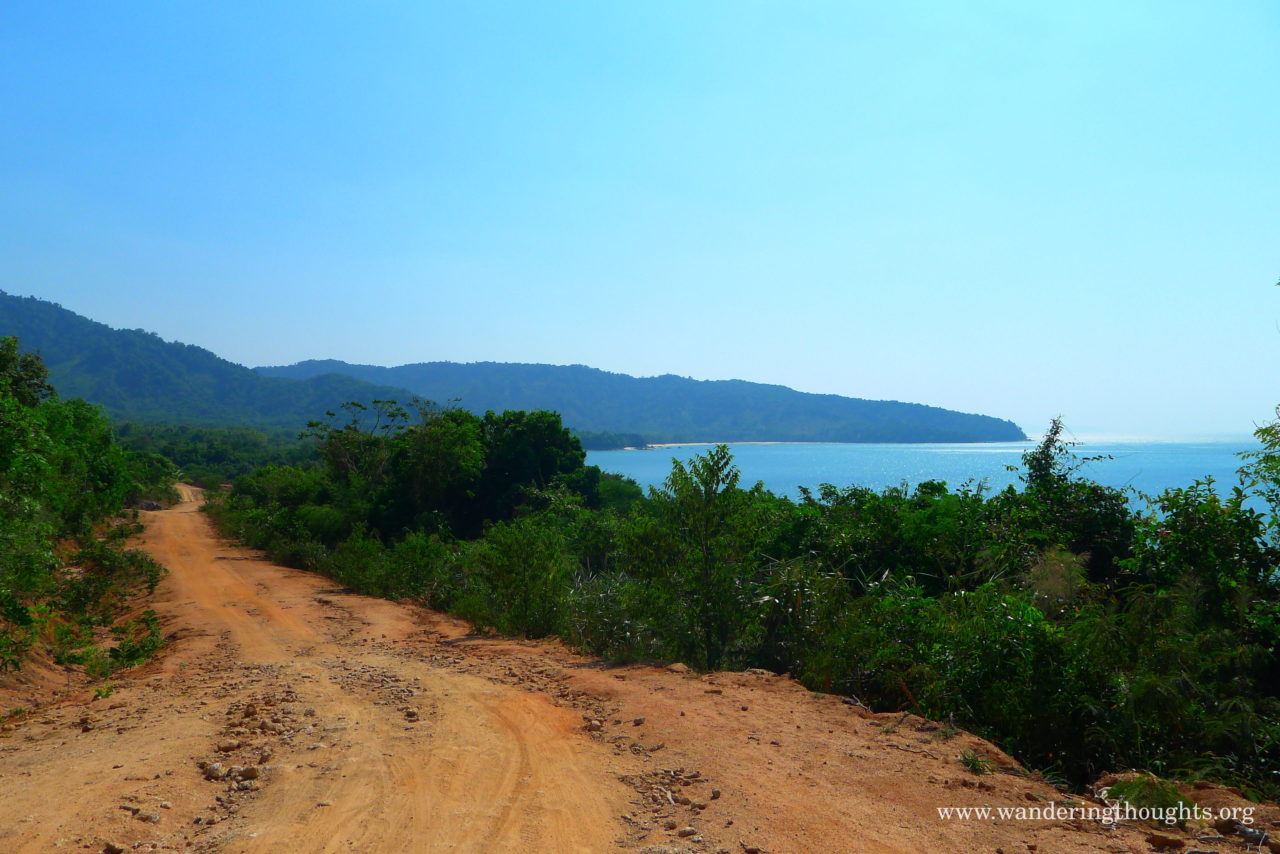 The following day we continued along the beach towards Panit. Torsten was set on staying on a different, more remote beach. I must say that I had a hard time convincing myself to go there before and during. Before, because it was scorching hot and I actually liked the beach in Maumangan, too. And during, because… look at these roads!! Sandy and incredibly steep – not my favourite combination.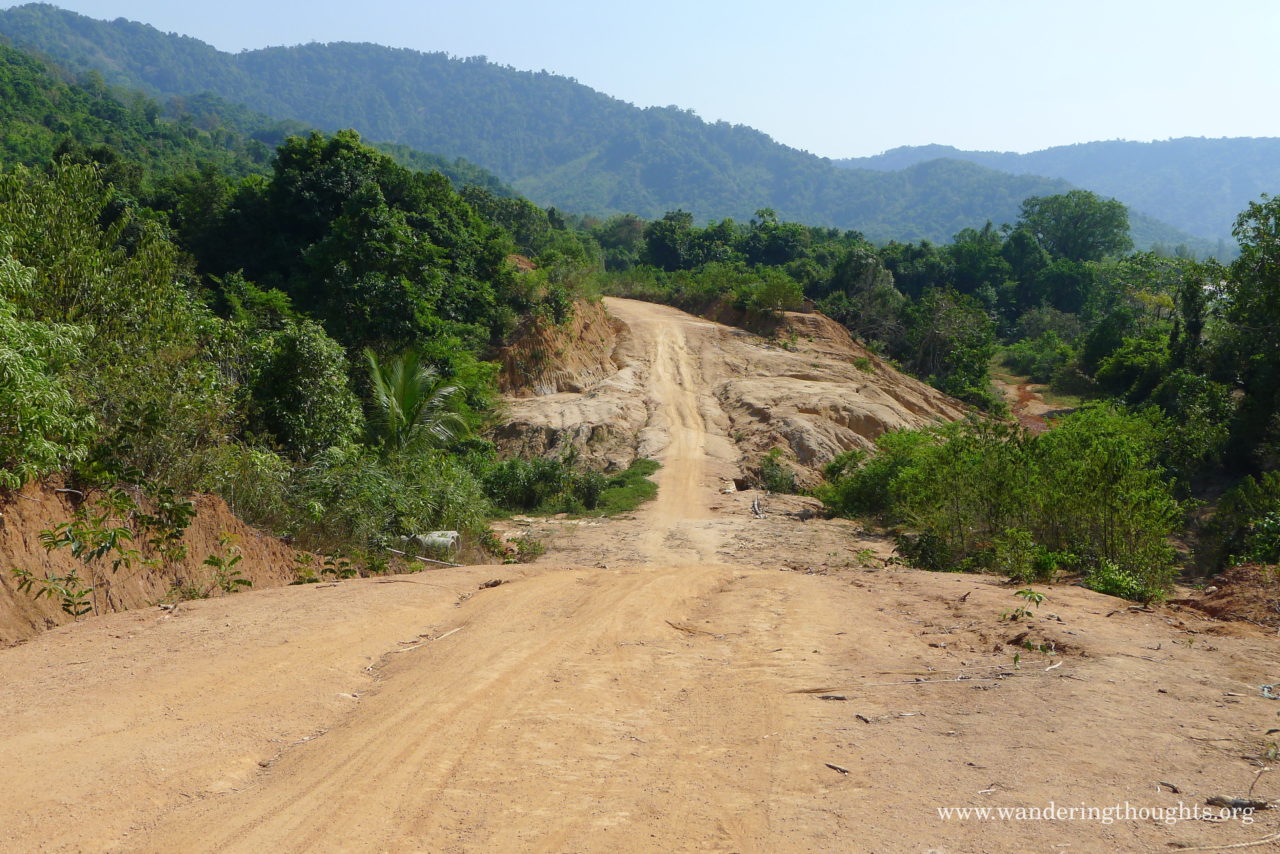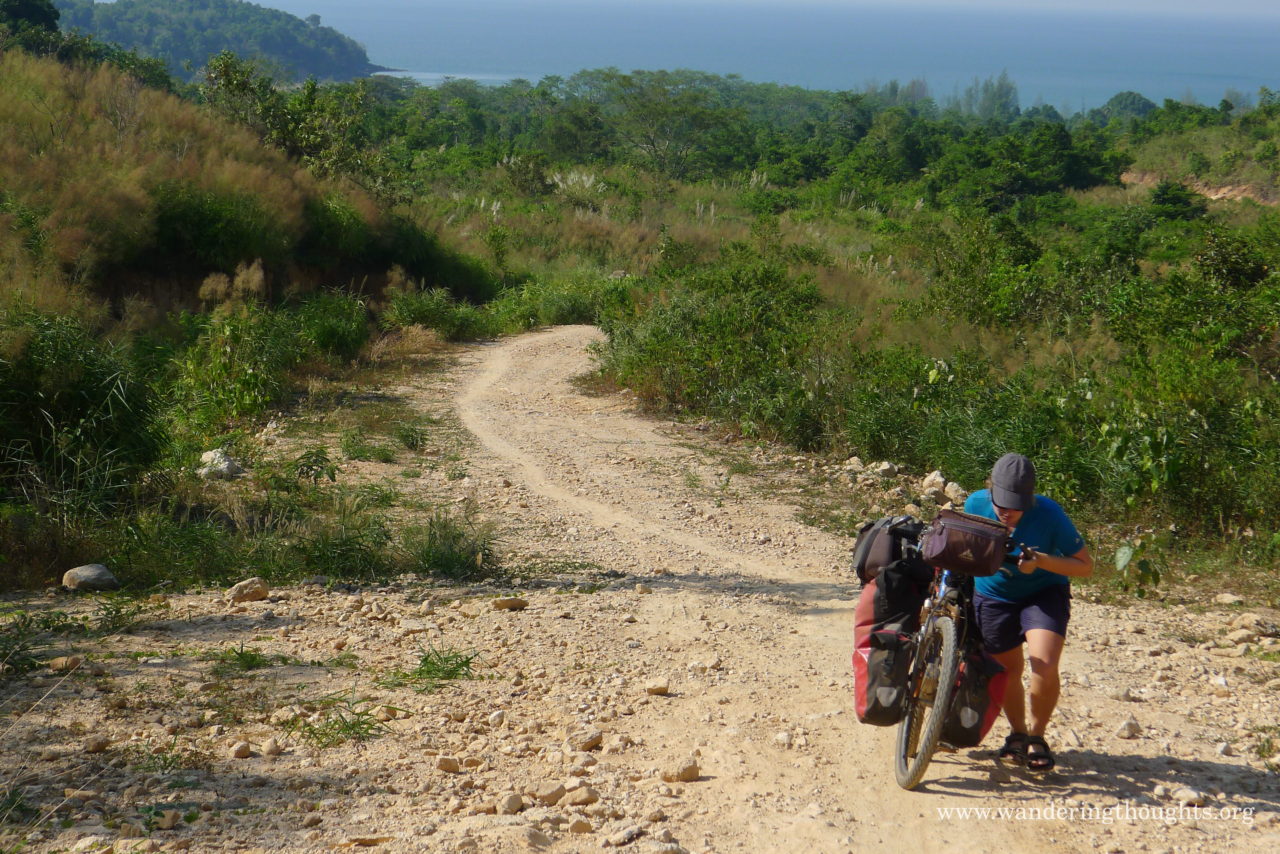 As we only arrived in the evening after an exhausting cycle we decided to stay another day.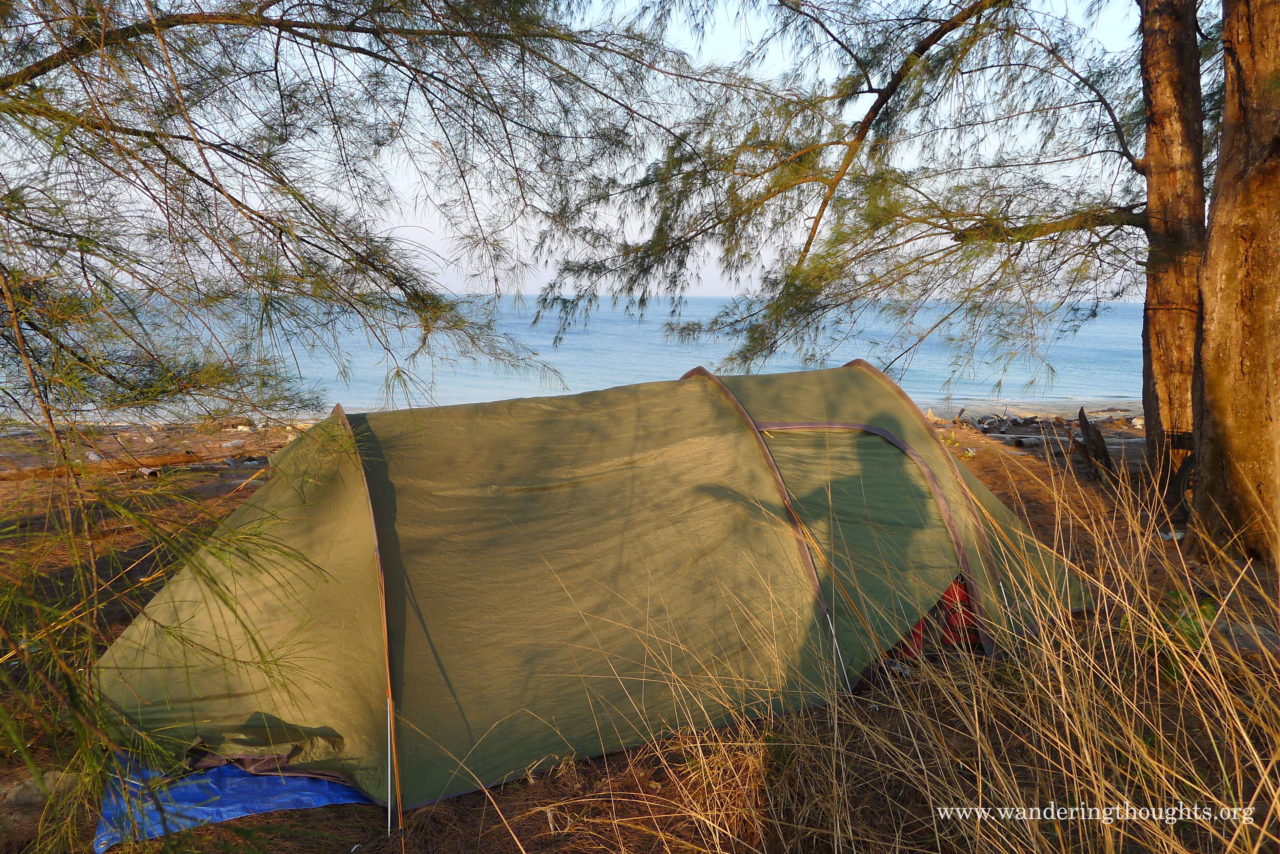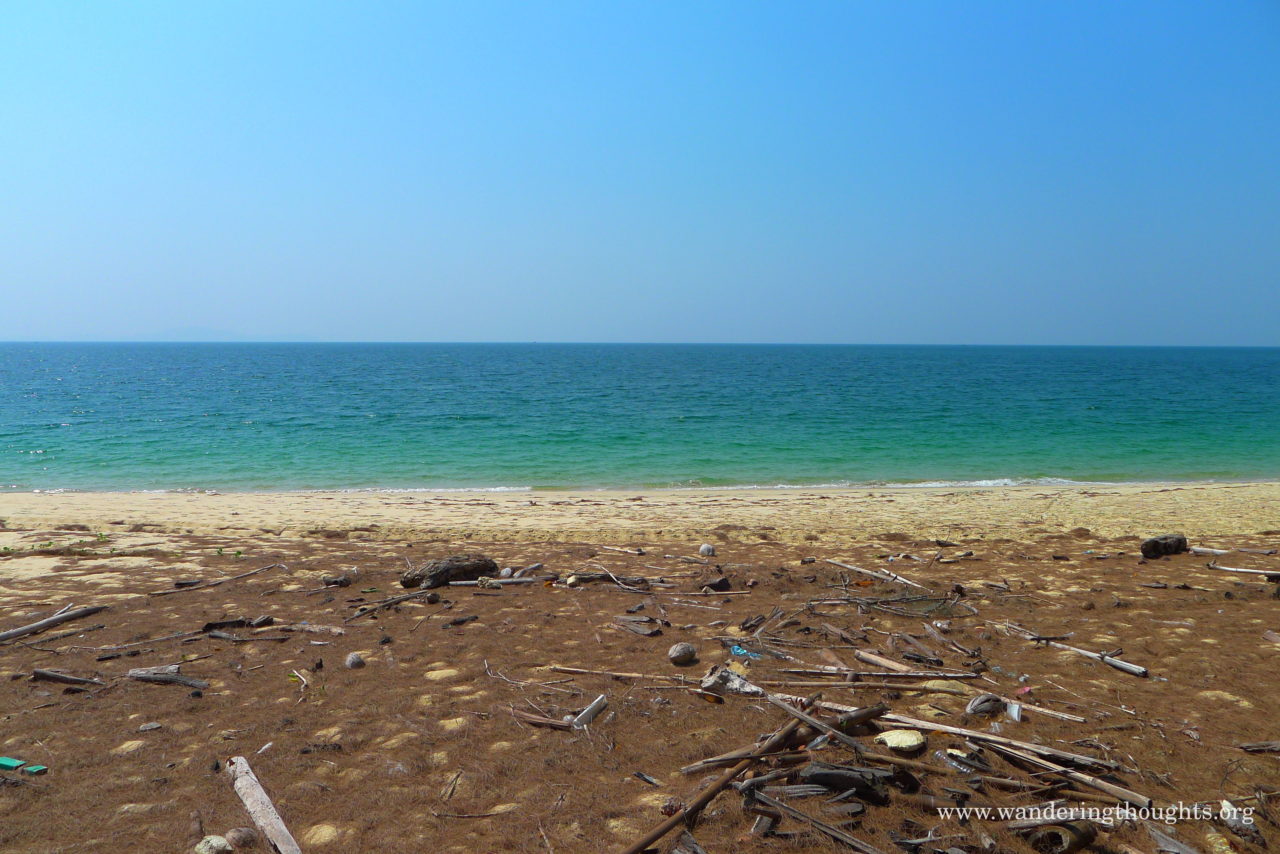 And it was perfect. There was no one around except for the occasional locals going somewhere on a motorcycle. But only three girls talked to us for a while. For the rest of the day we indulged in lots of glorious doing nothing, some reading, lots of napping and enjoying the view.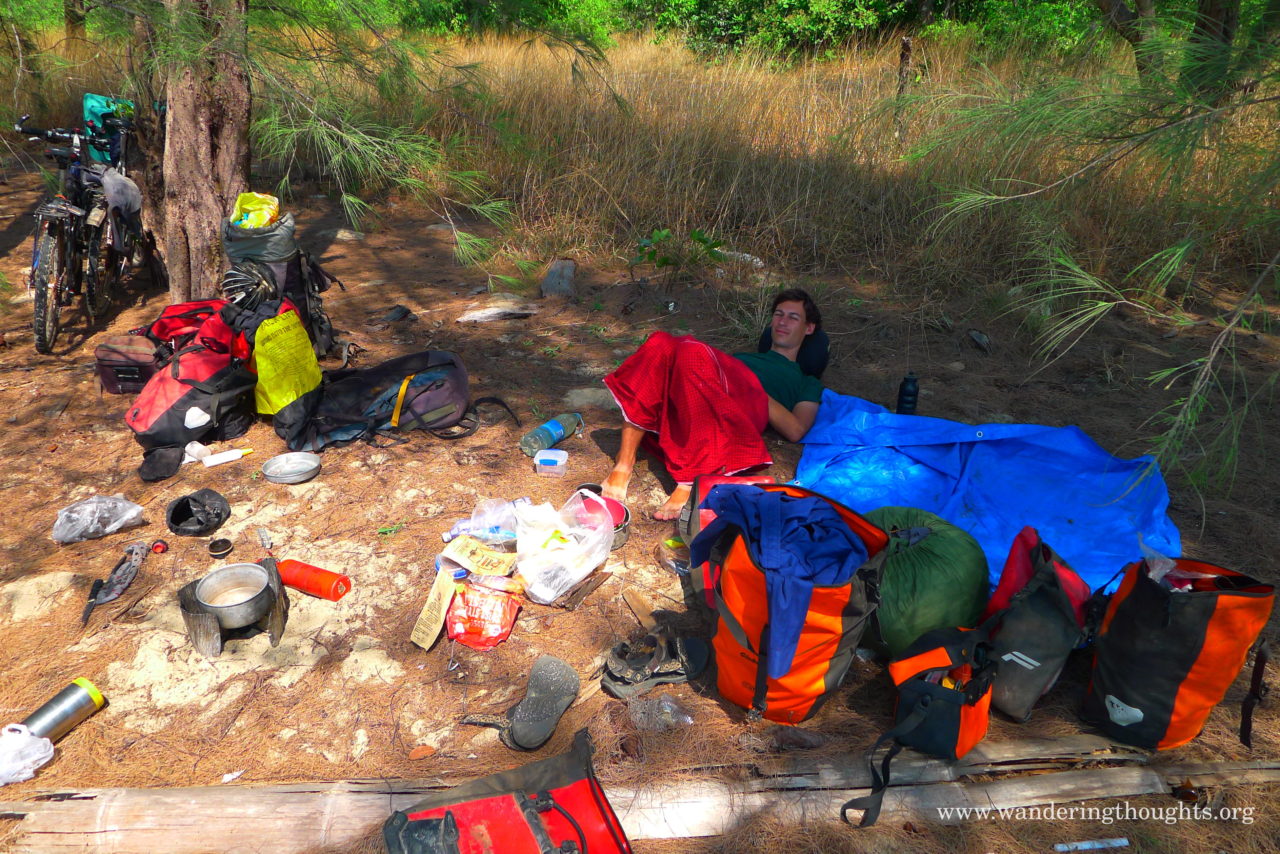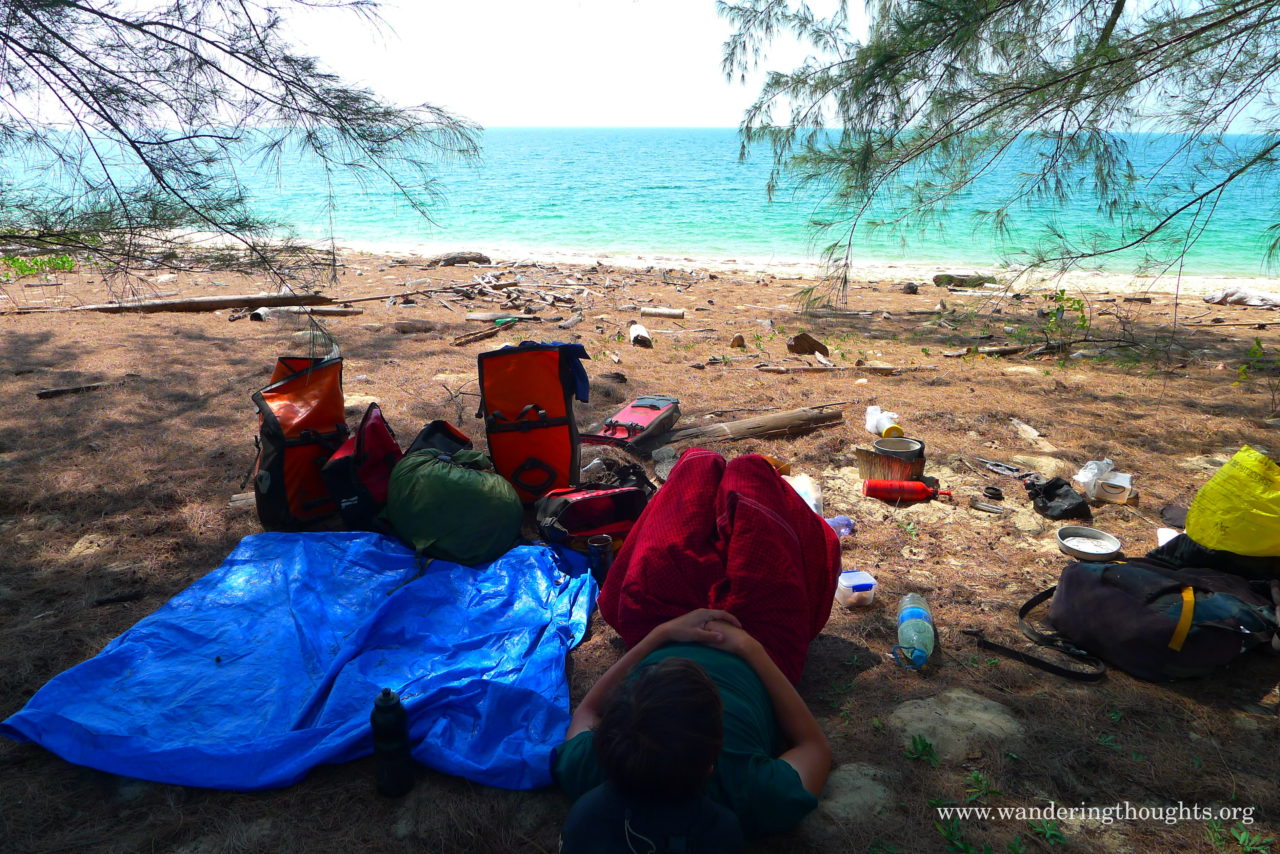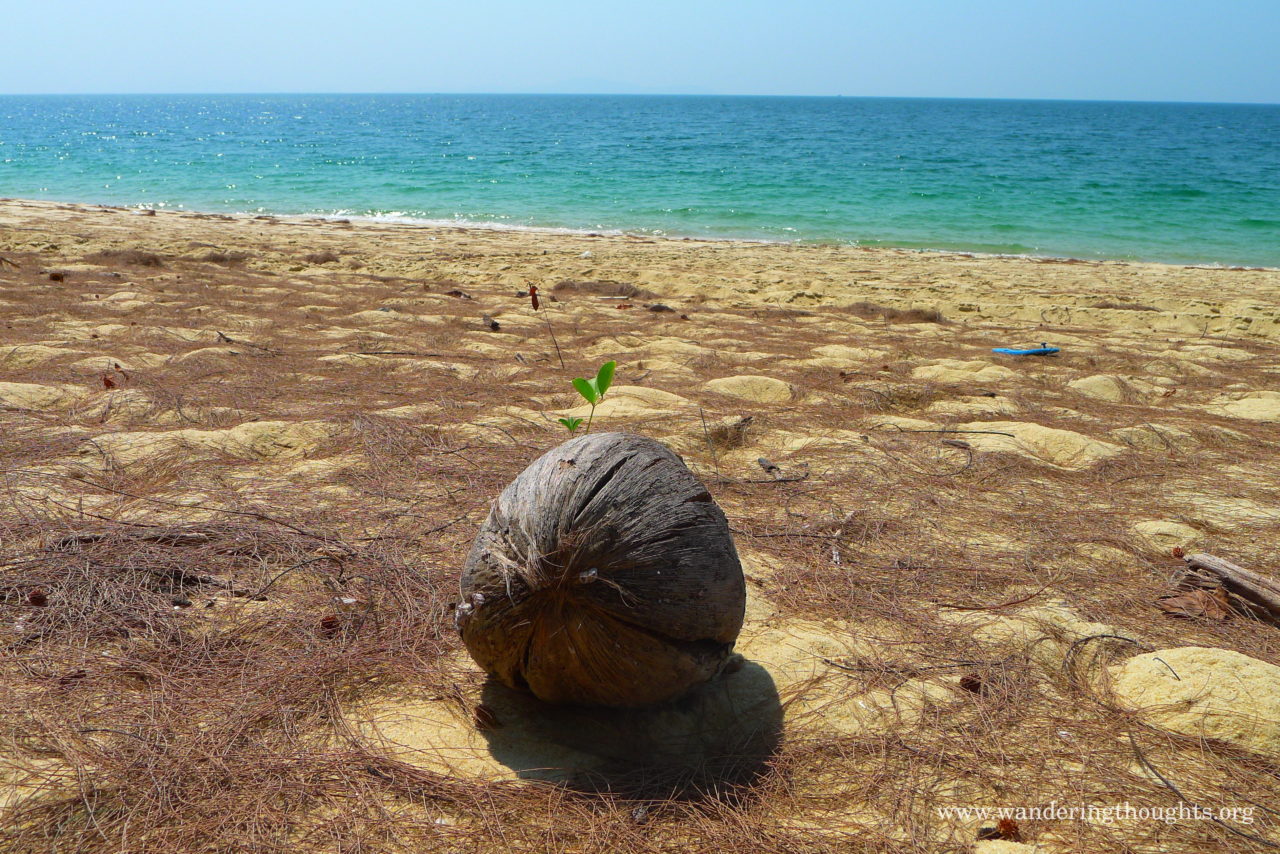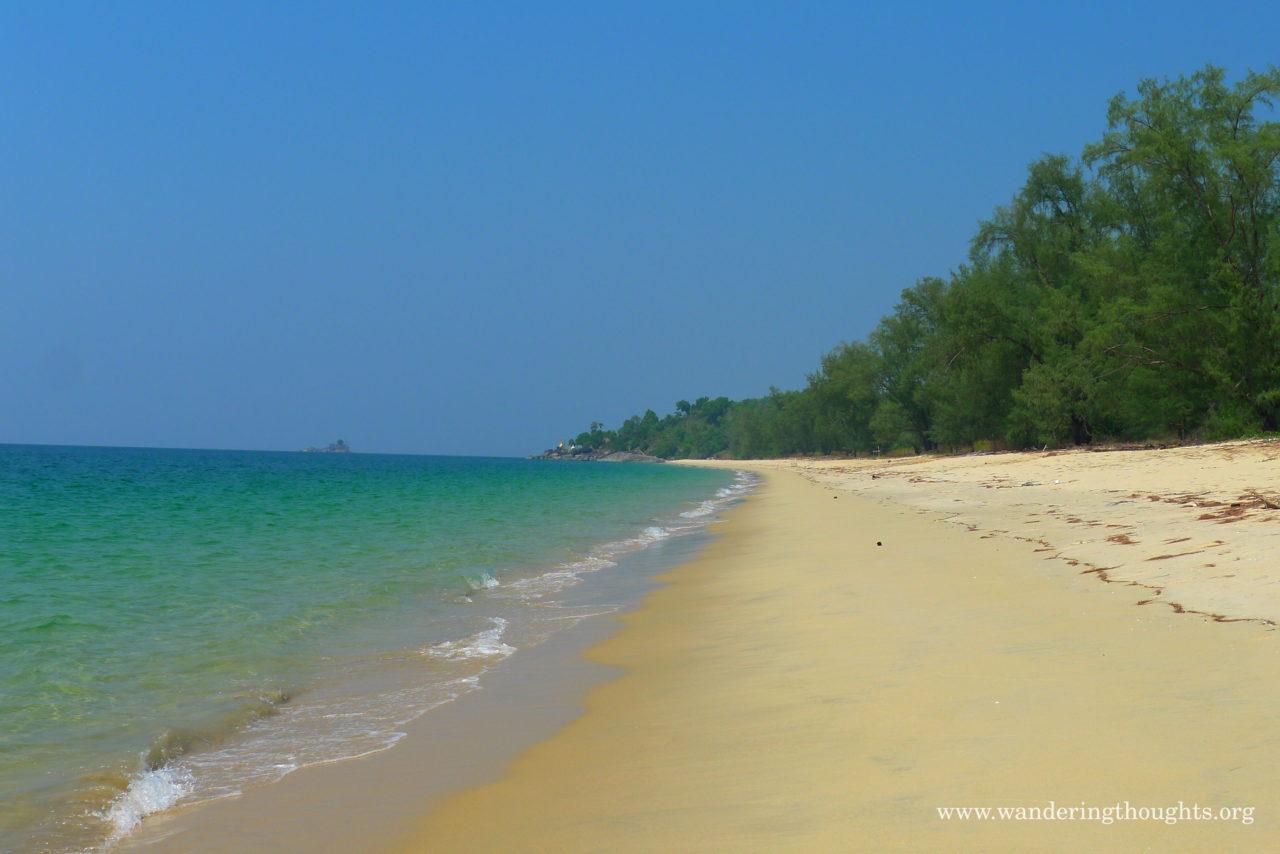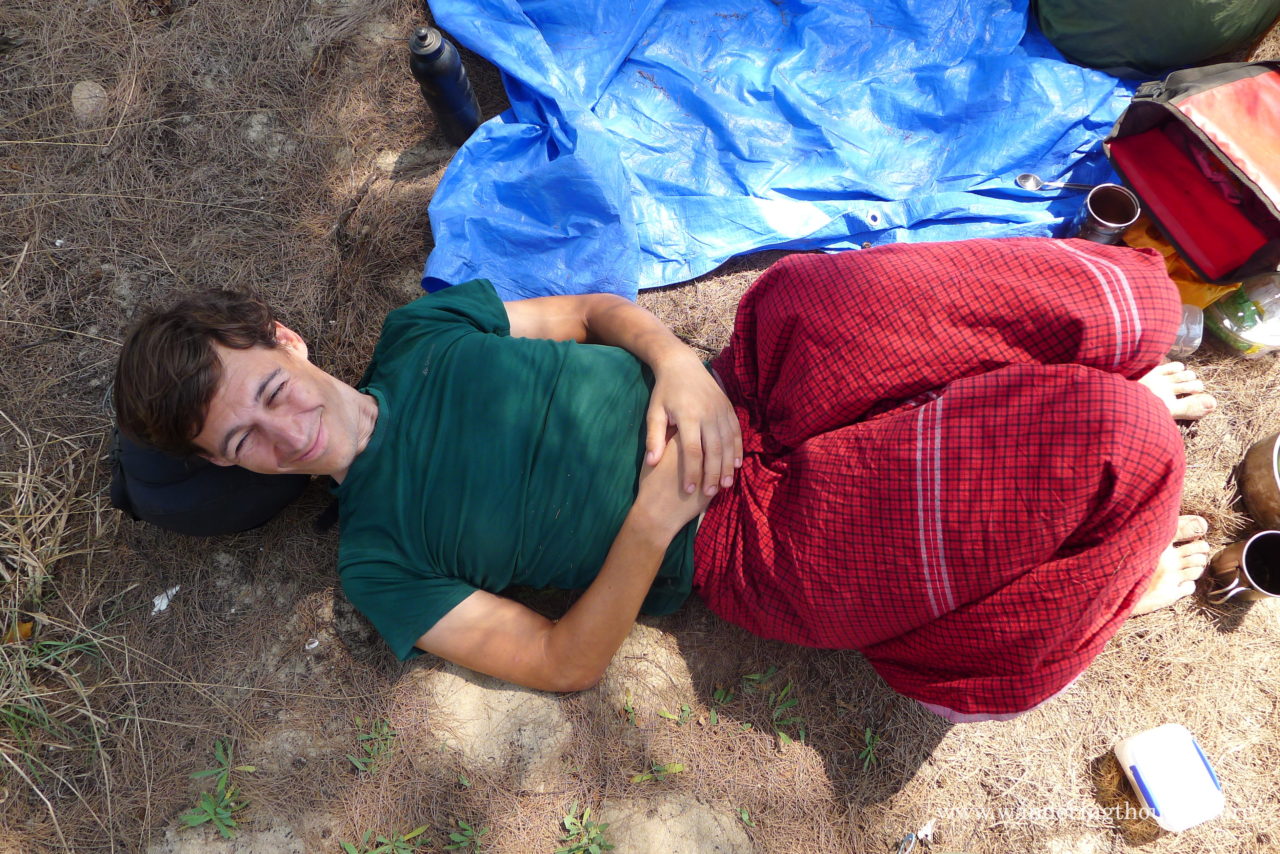 And some shots of Torsten pretending to work :).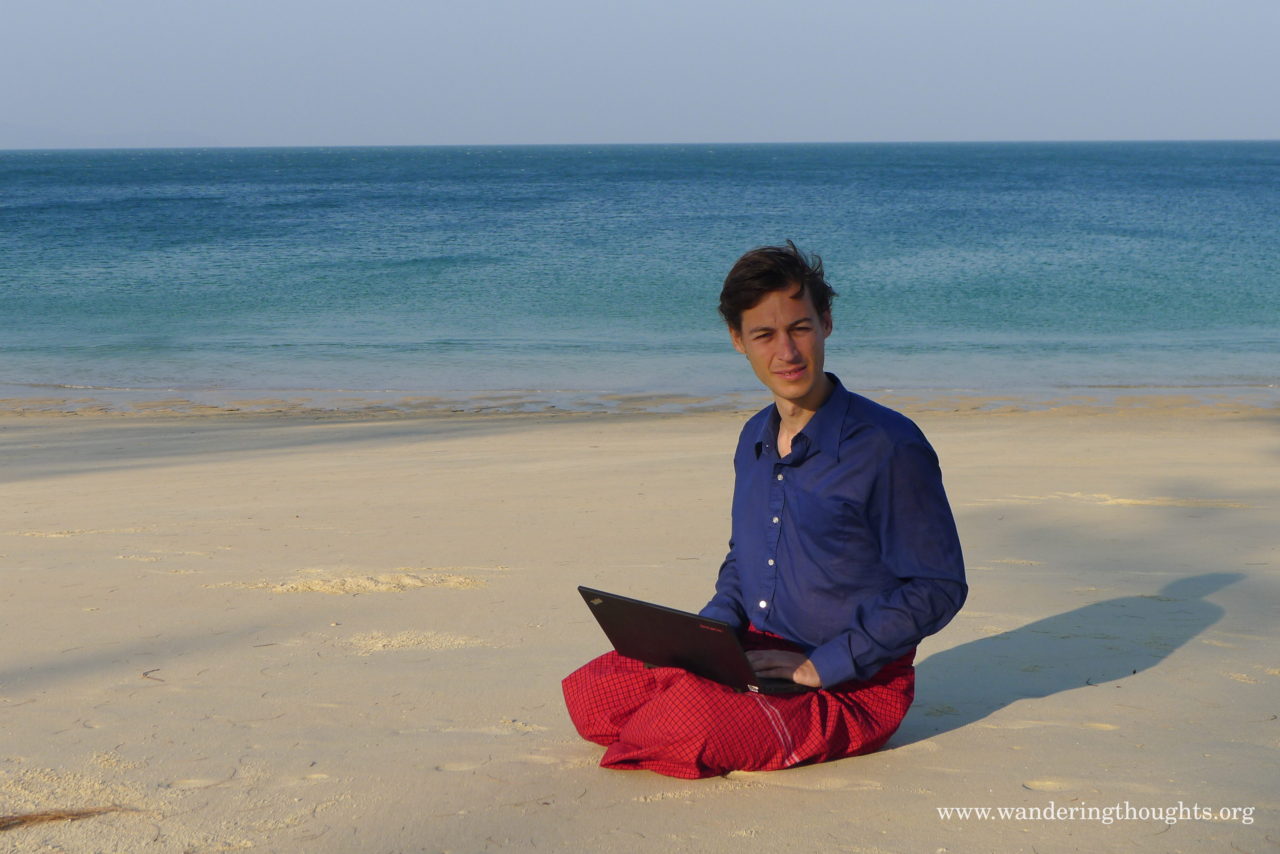 From Panit we planned on cycling towards the Htee Kee border and then to Bangkok for our flight to Kolkata.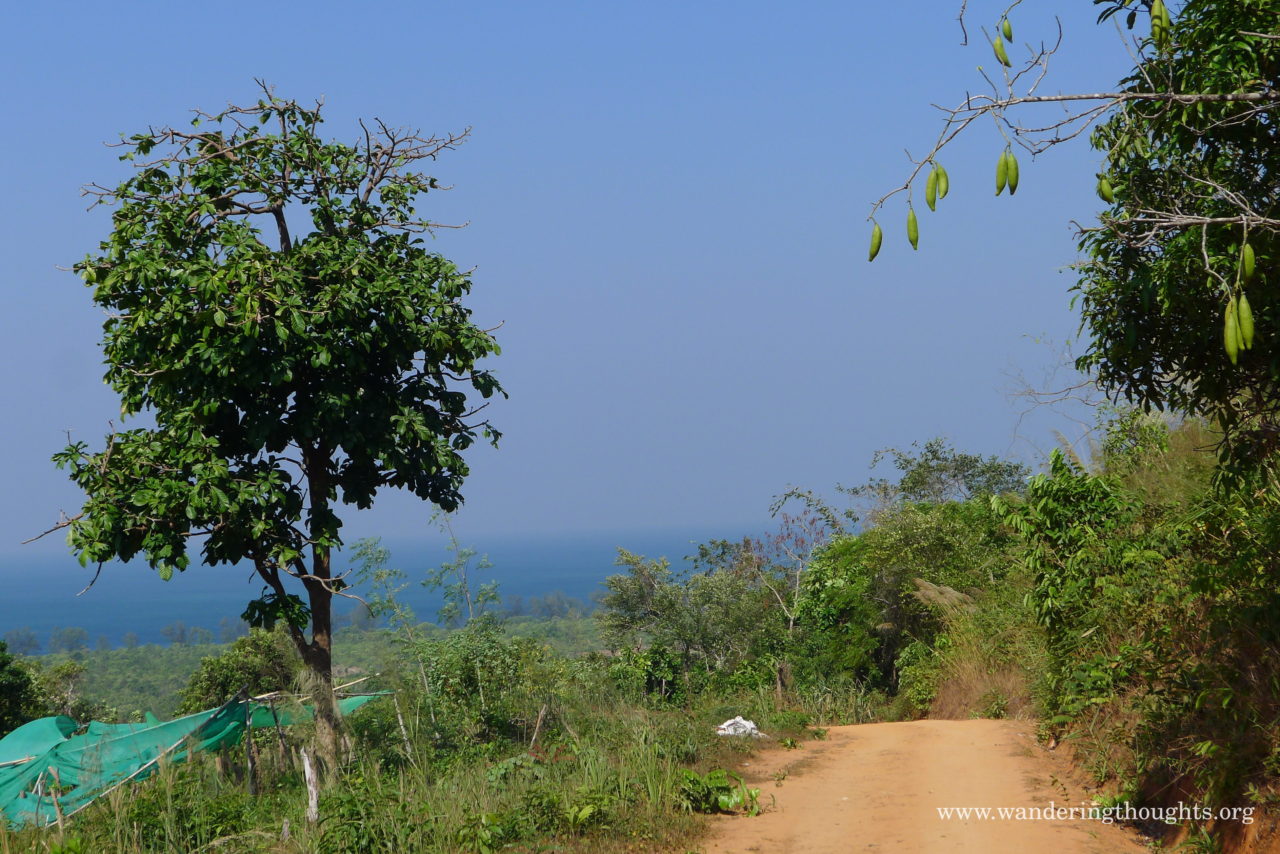 After we joined a river we enjoyed some beautiful roads and found a place to sleep in school for Buddhism that was still under construction. The person in charge actually went to get the police to ask for permission to let us stay. The police guy was very friendly though and except from jotting down our passport details on a peace of paper also invited us to stay with them at their station.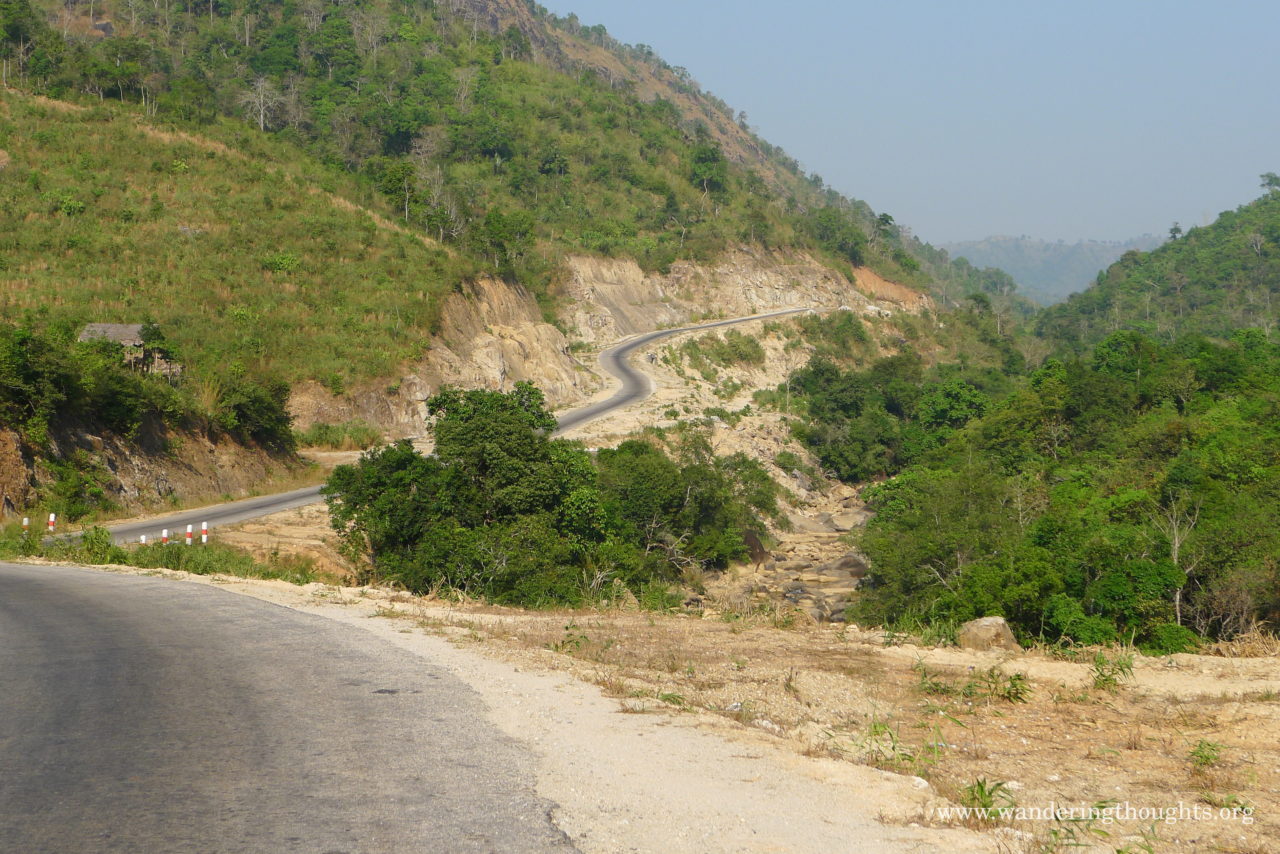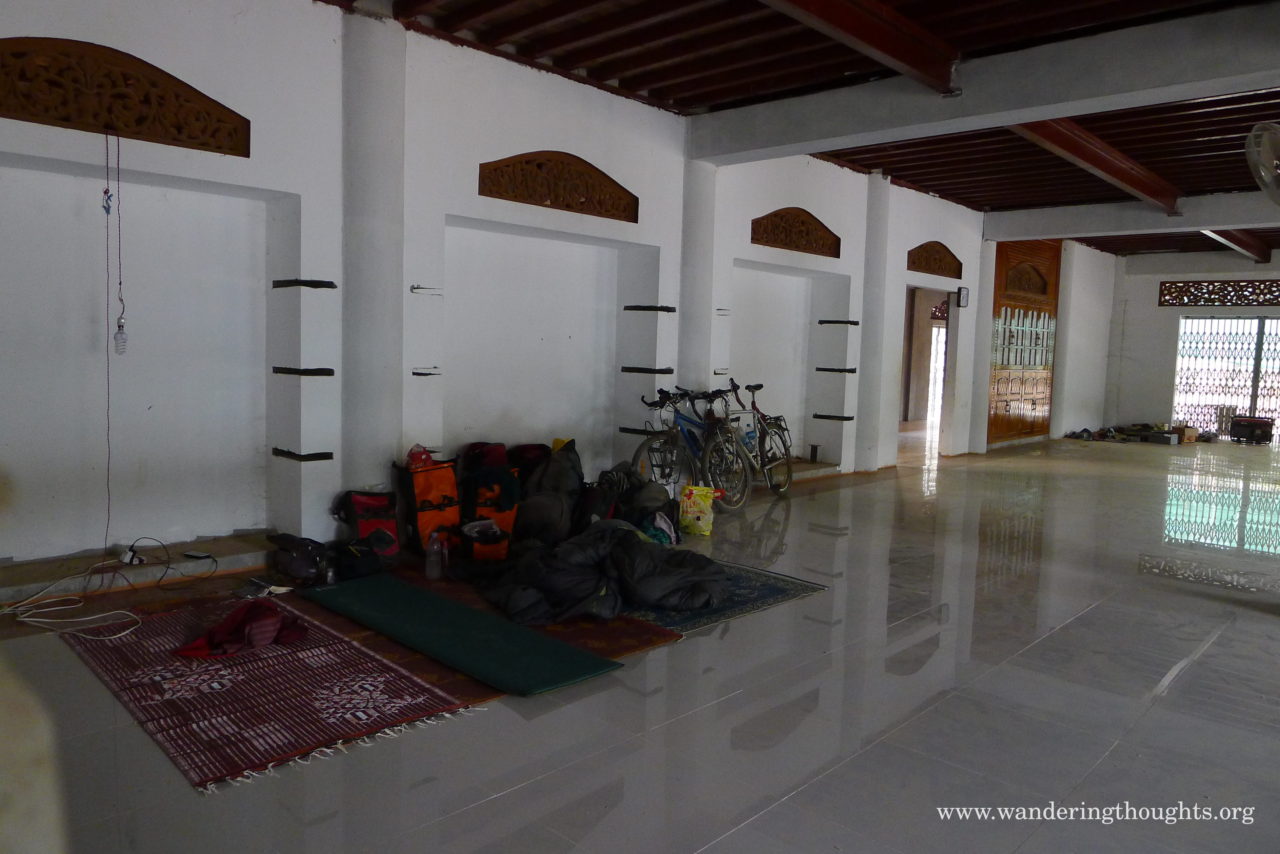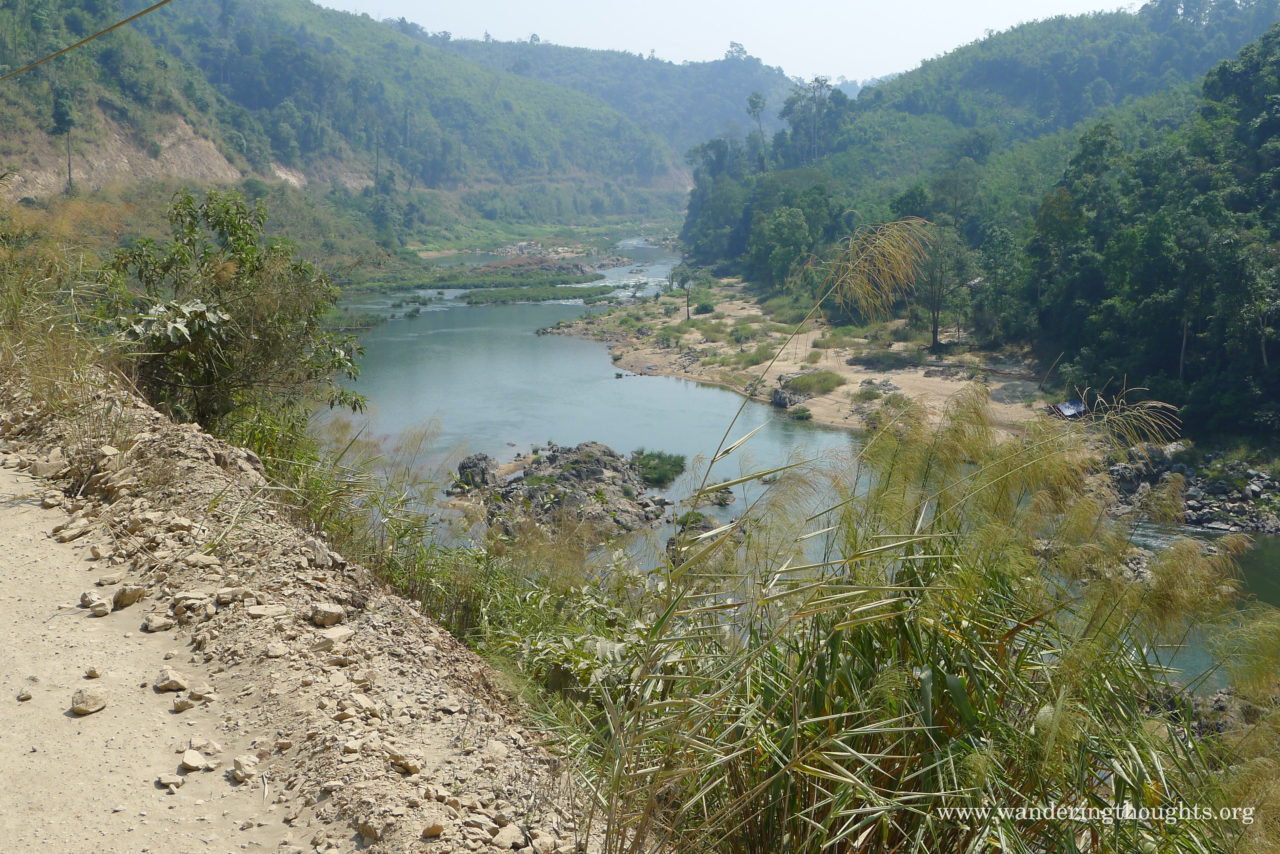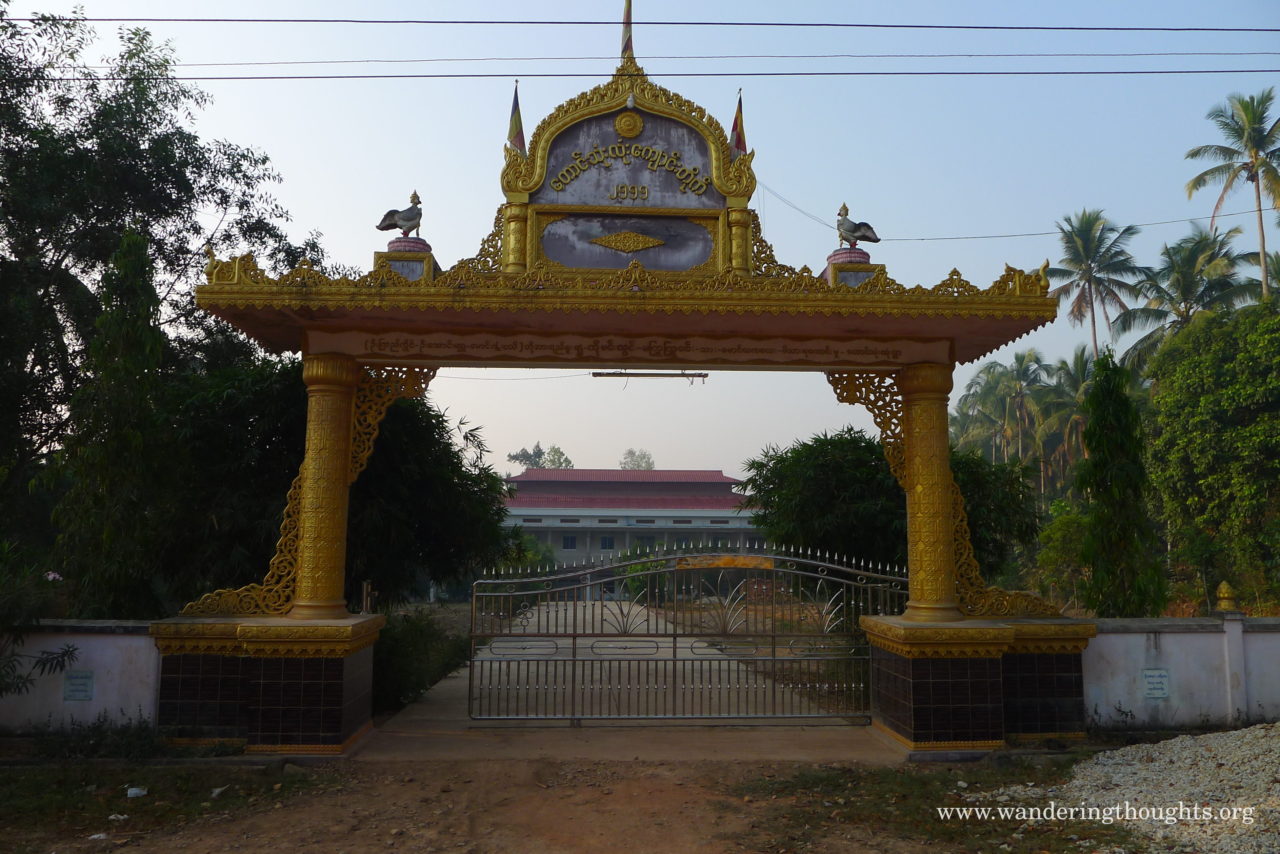 Unfortunately the road deteriorated a lot the next day: The tarmac vanished and we cycled / pushed up and down on steep gradients. After doing not much more than 15k in one and a half hours we threw in the towel. It was still about 75k to the border and we did not have enough provisions to stay overnight. That would be necessary with our slow pace though. A truck carrying empty fruit and vegetable crates took pity on us and within minutes we bumped along towards Thailand.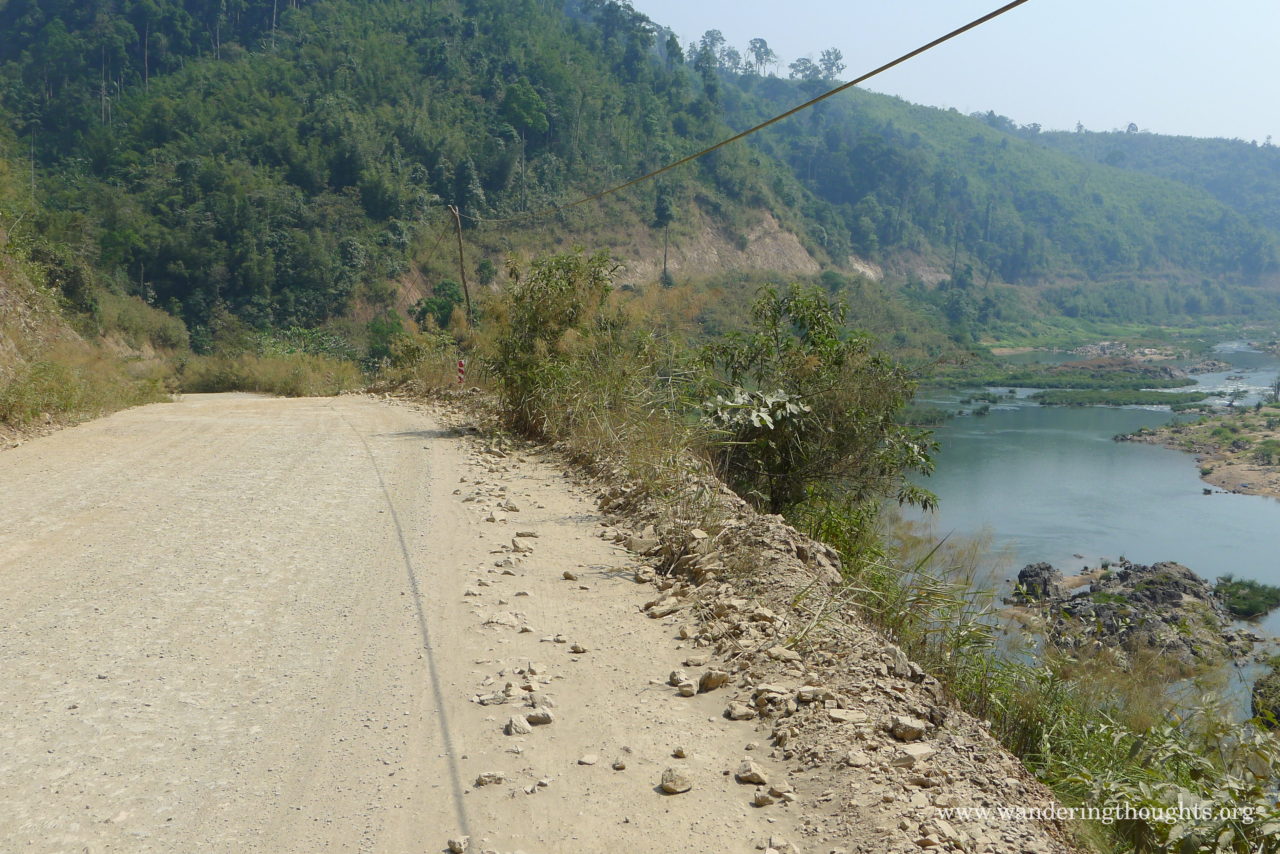 I was beyond relief not being forced to cycle that road and thus ended our last two weeks in Myanmar. We had an amazing time getting to know many people but also finding small roads to cycle through different natural environments.
While I am writing this several news stories about the Rohingya people and their militant suppression through the Myanmar army come to my mind. I won't attempt a summary here but I want to at least invite you to read about that, too. While we met so many friendly and incredibly generous people, the police and army were ever present, too. This was mildly inconvenient for us but imposes a much greater inconvenience and even risk of life to people living in Myanmar.
With that in mind let's have a look at how we treat refugees all over the world and do better. Everyone has a right to a dignified life after all.