March 2016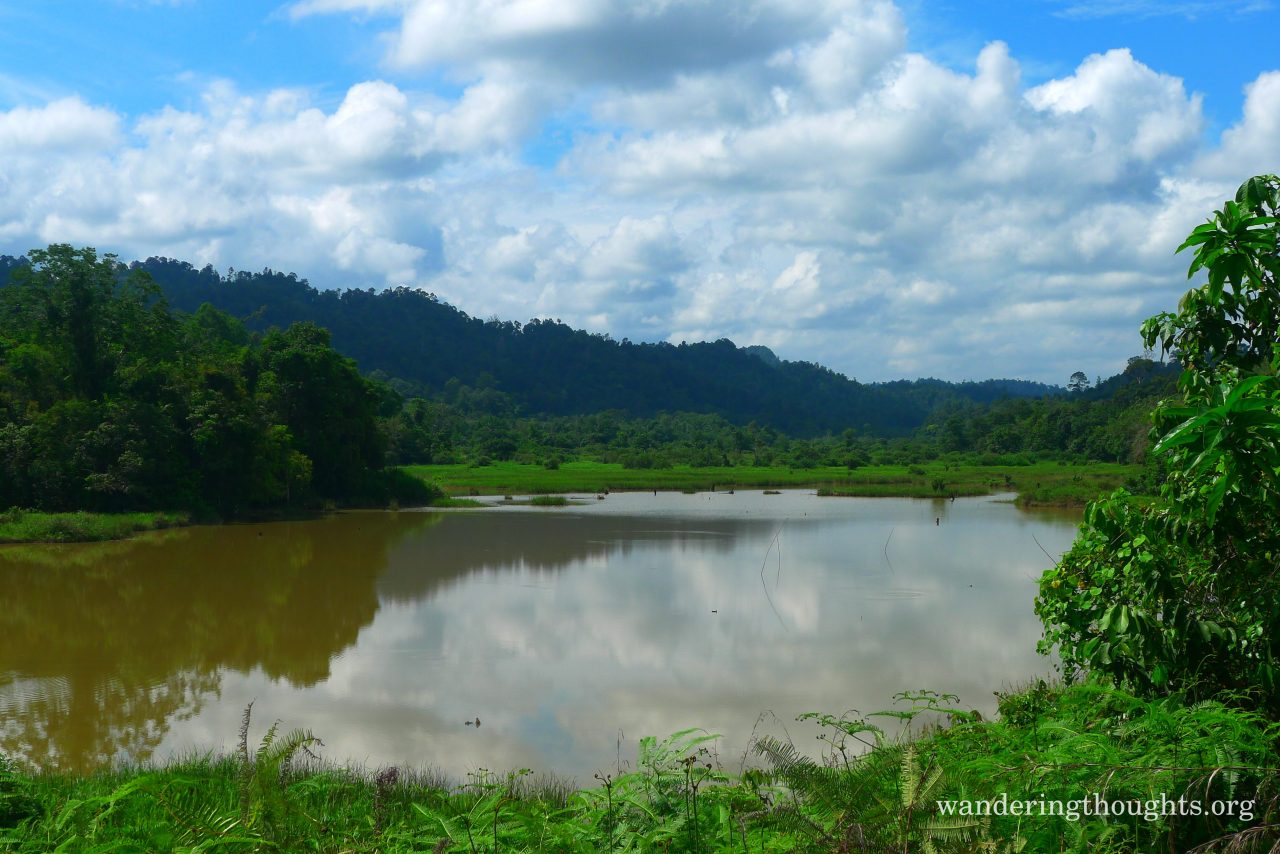 A beautiful tailwind pushed us on flat and straight road away from the East Coast. In no time we had cycled 80k, sat down for lunch and discussed further options. Torsten wanted to make use of the tailwind and cycle on while I was happy with an easy cycling day and was inclined on stopping and spending the afternoon blogging or reading. This sparked a big discussion on ideal riding days, on decision making, on compromising and needs and wants. Not an easy one but certainly a good one, especially in hindsight.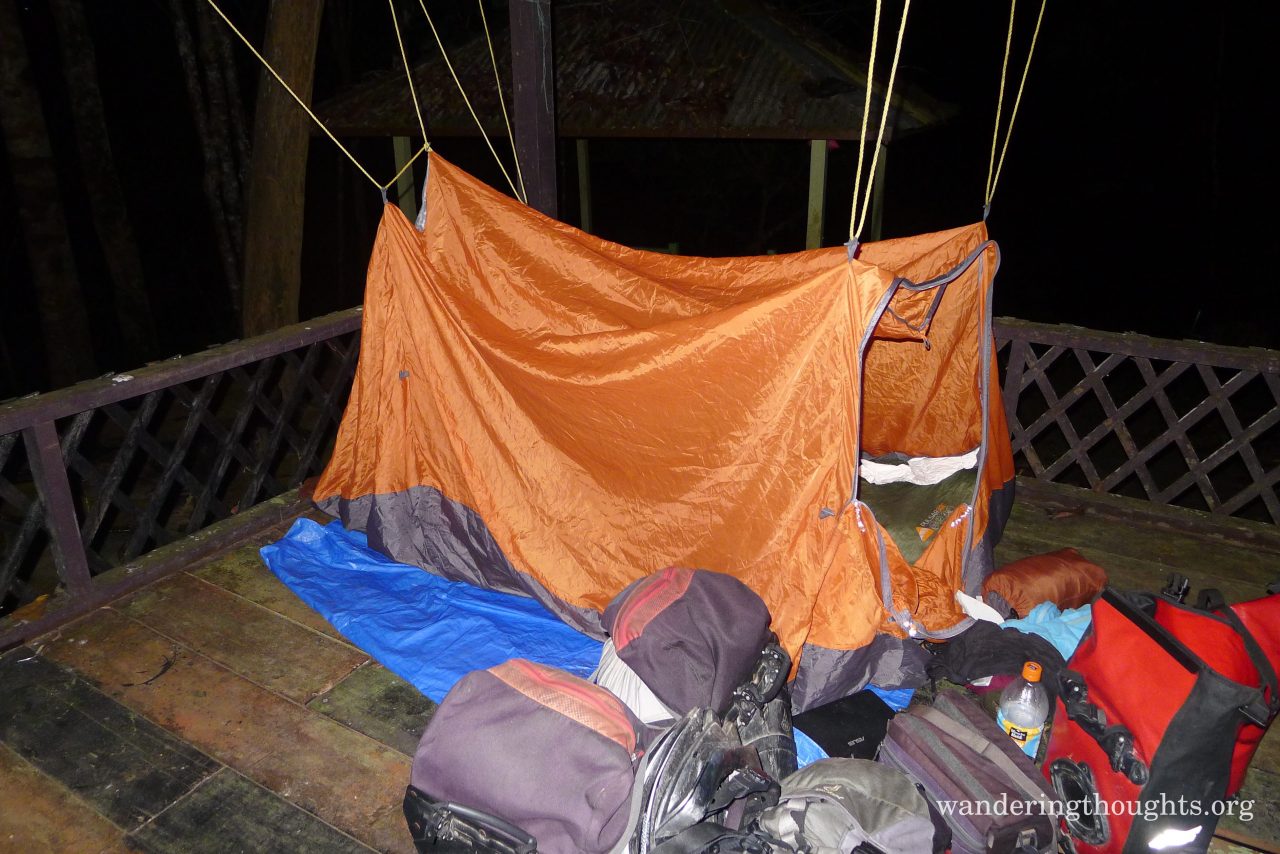 We did stop for the day, Torsten found a beautiful river and I suggested camping there. Setting the not free standing inner tent up wasn't exactly easy but it worked in the end :).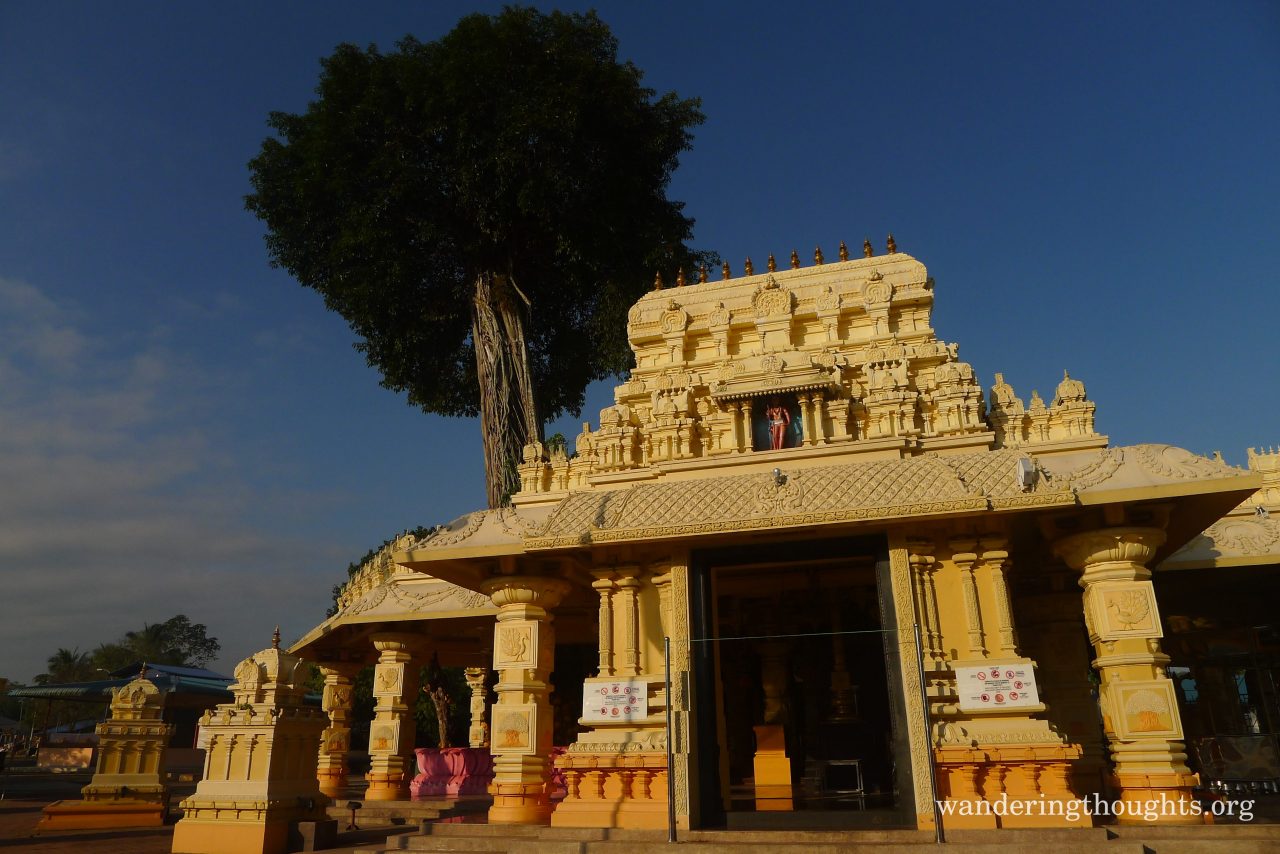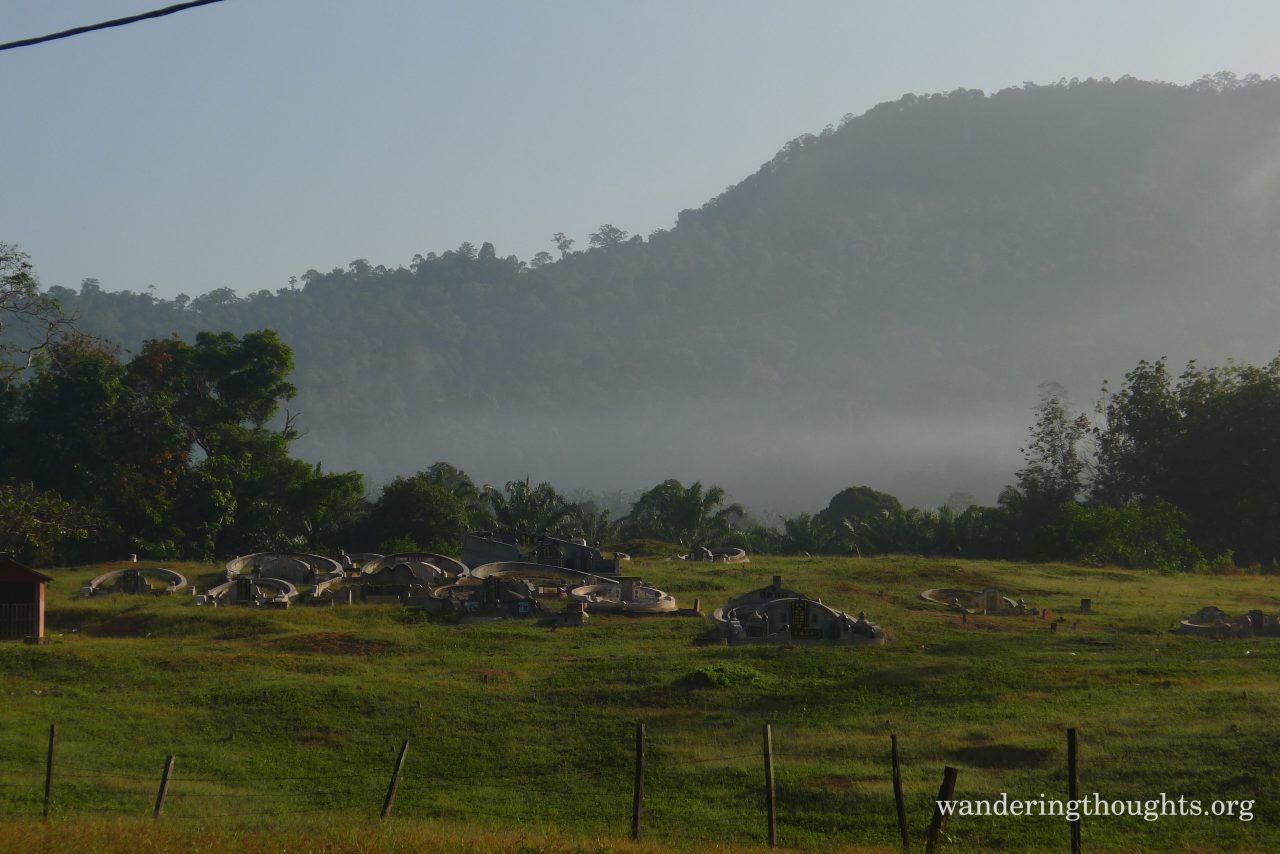 On the next day we cycled past a temple and a cemetery in the early morning and had awesome roti in a small village for second breakfast. Starting early really makes all the difference in this climate. Spontaneously we wrote to a couchsurfing host in Jerantut and asked if we cold stay for the night. He replied almost instantly and invited us to stay. Happy to have a place for the night, we took it easy and then stumbled upon some limestone caves on the way.
We had only about 20k to go, so we followed the sign and wandered around for a couple of hours in some sort of a Natural Park.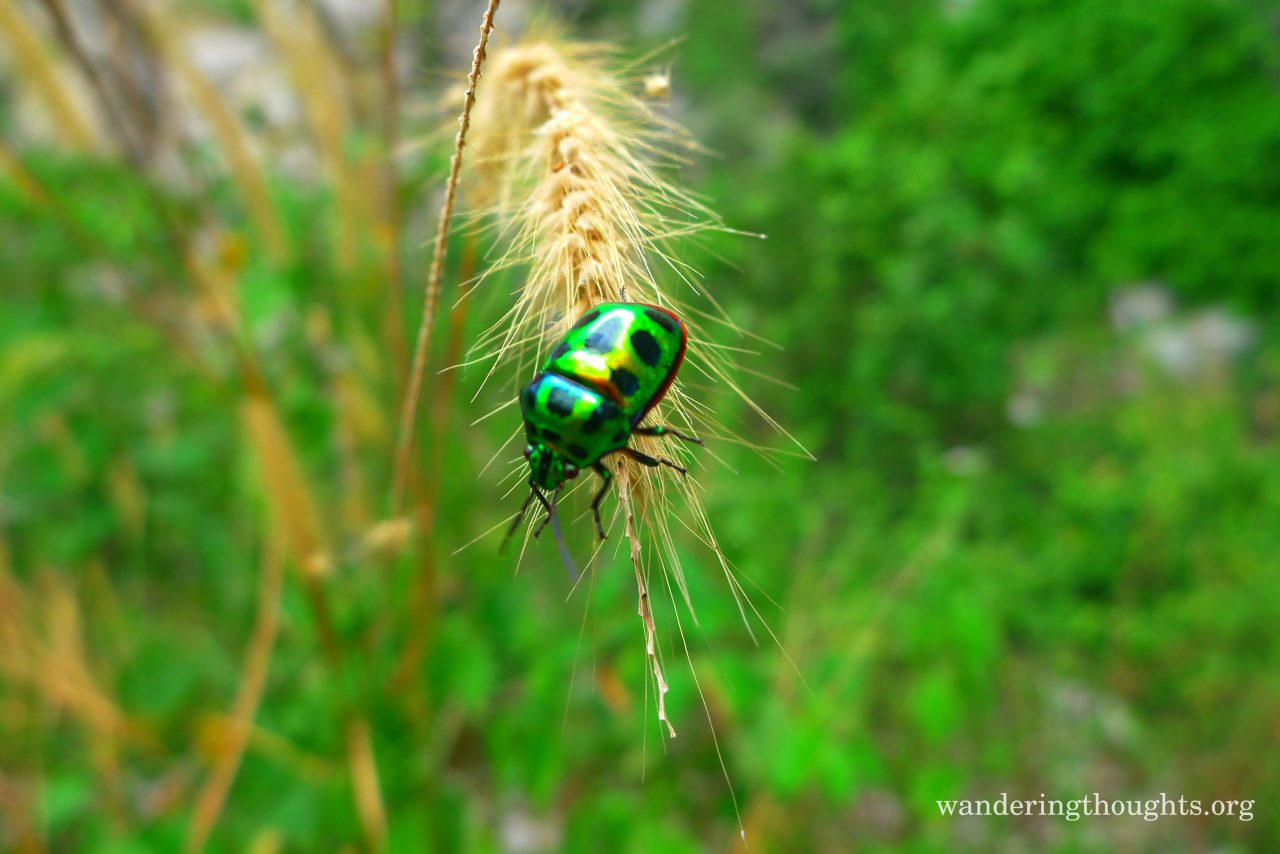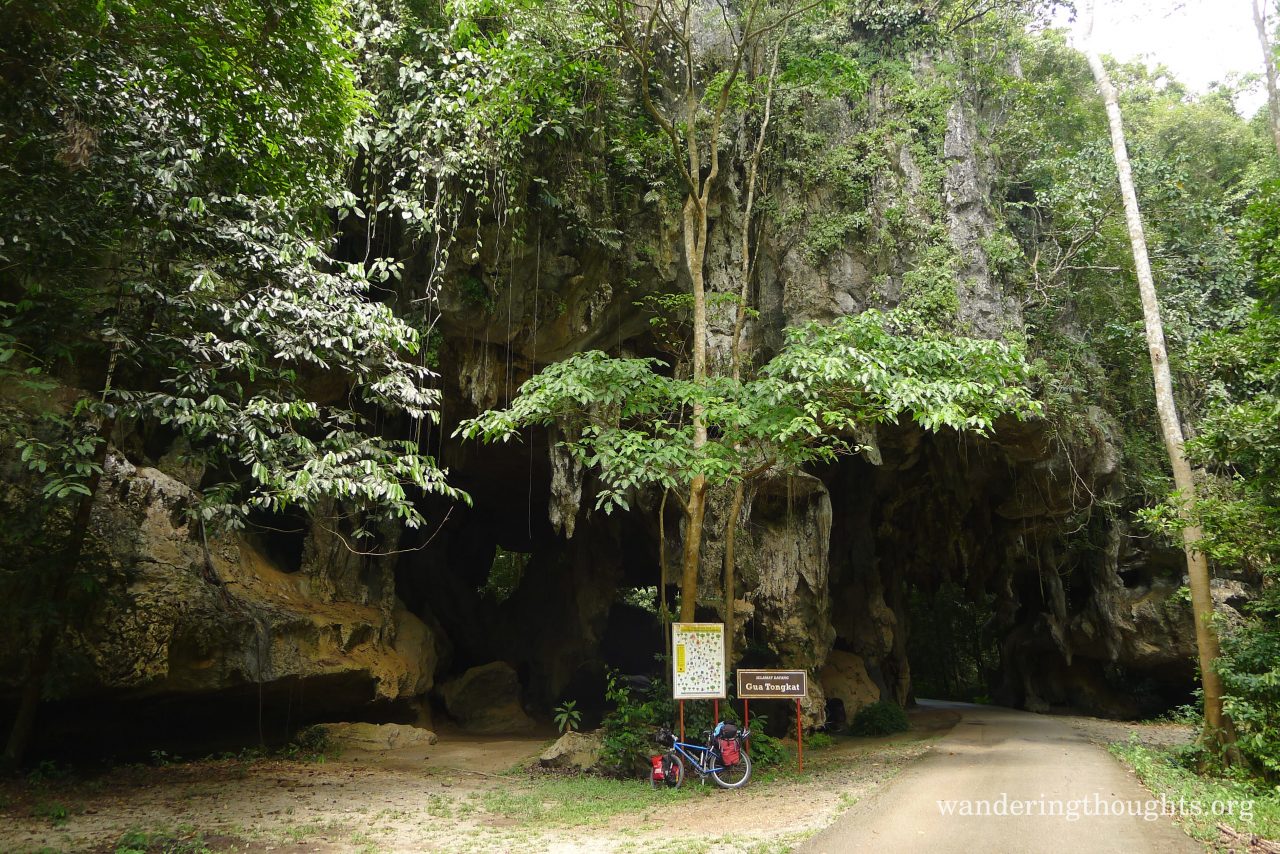 Hiking wasn't really possible without a guide but we could explore some caves which was very impressive!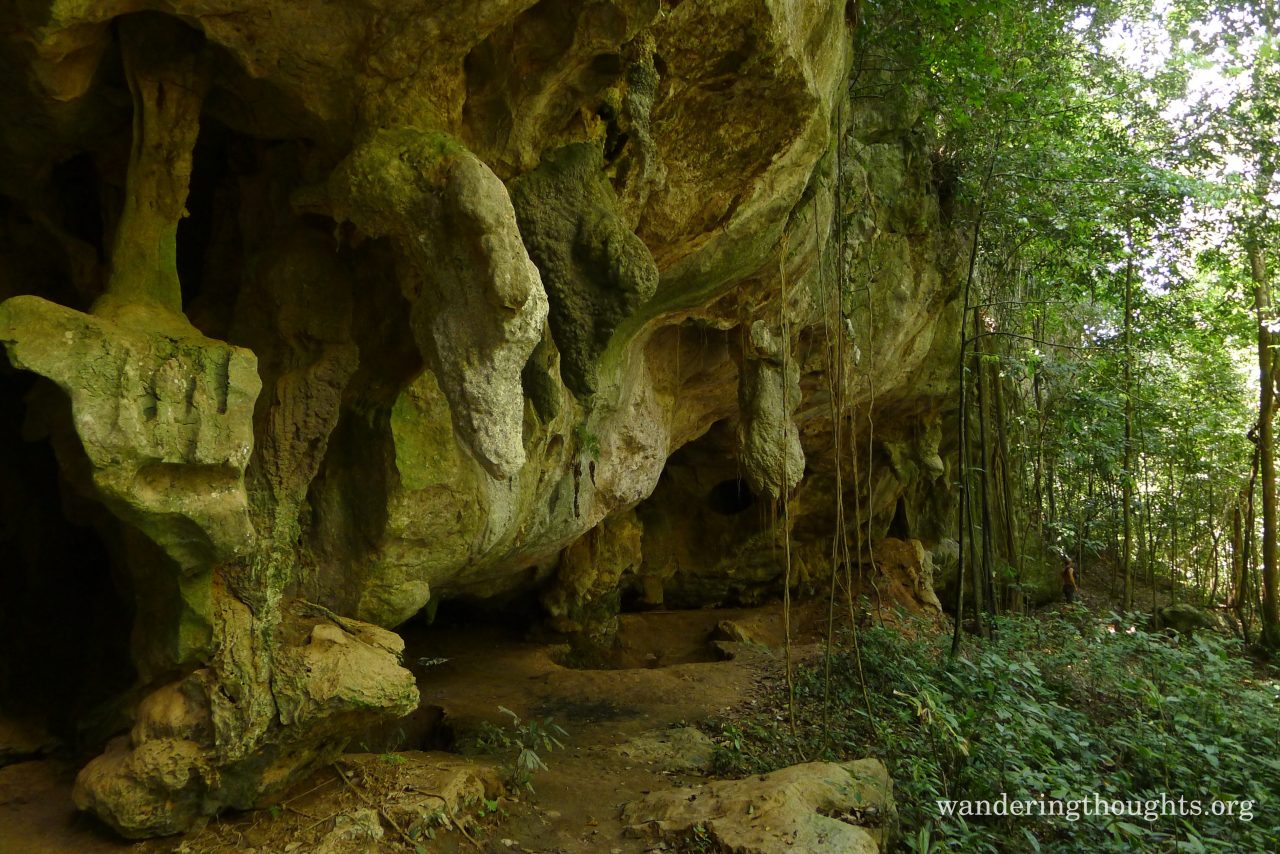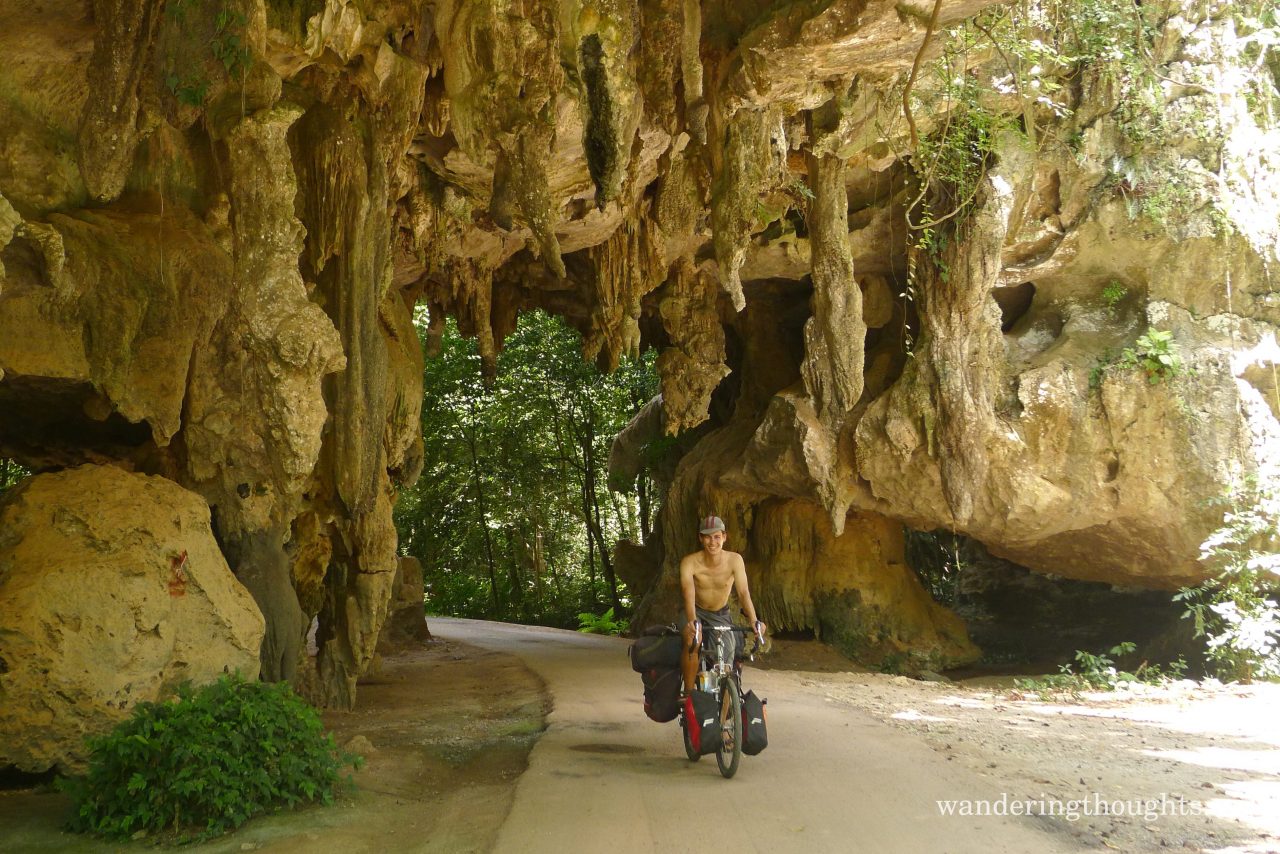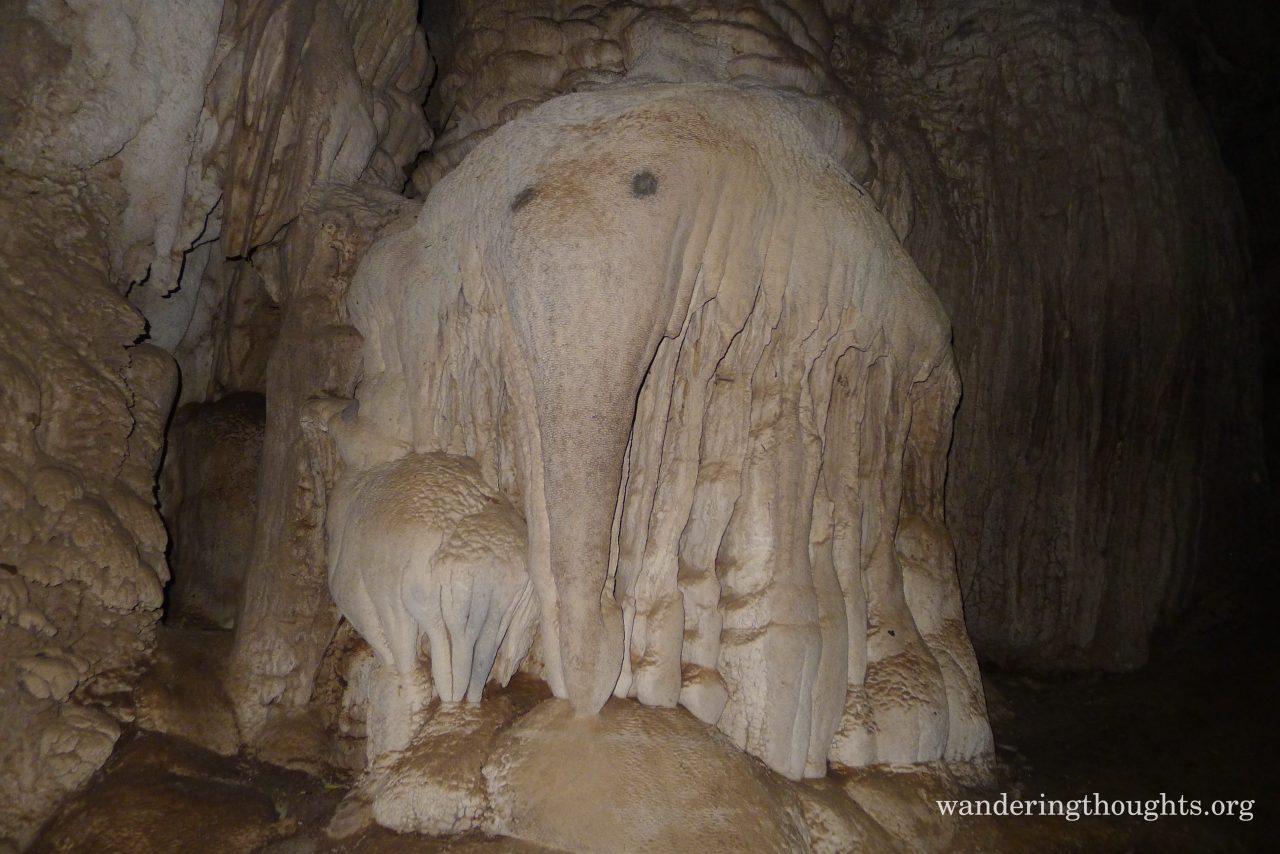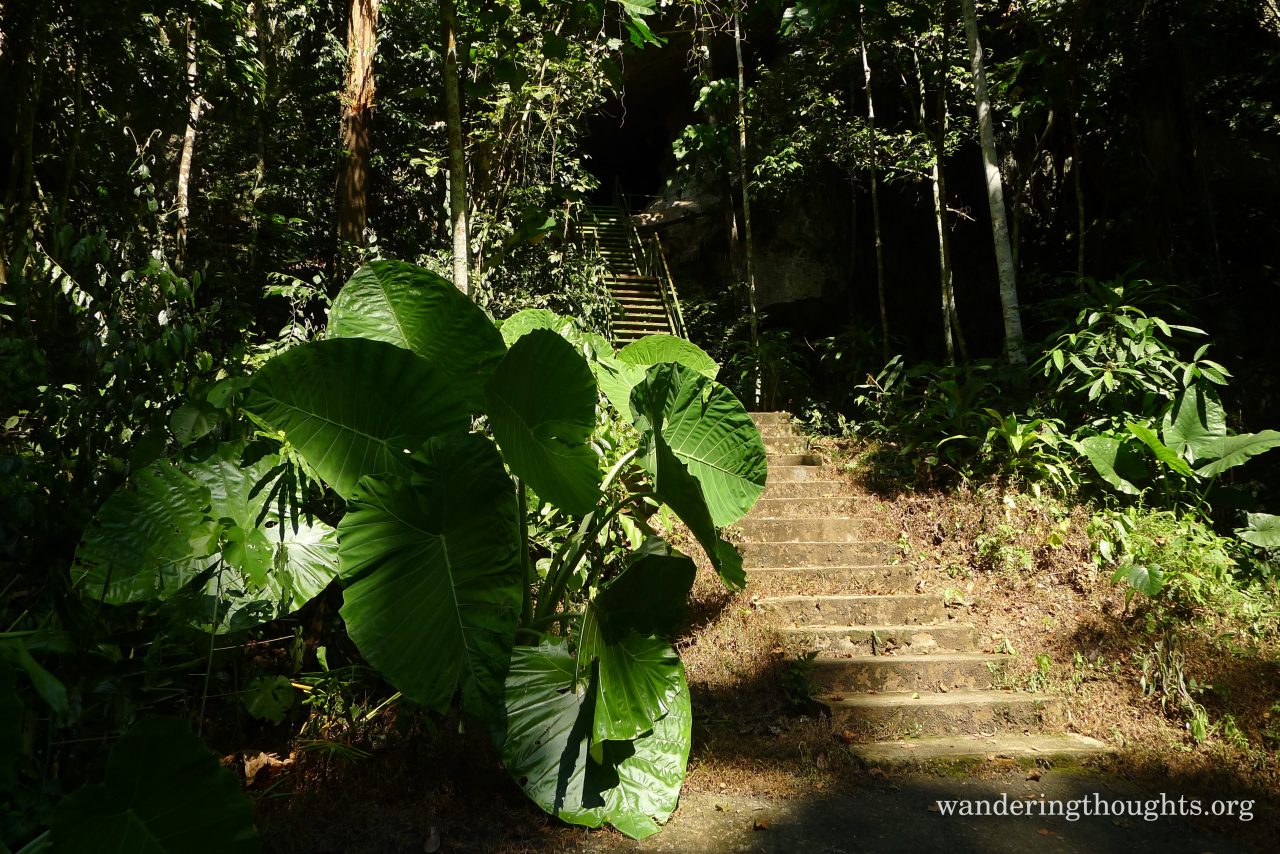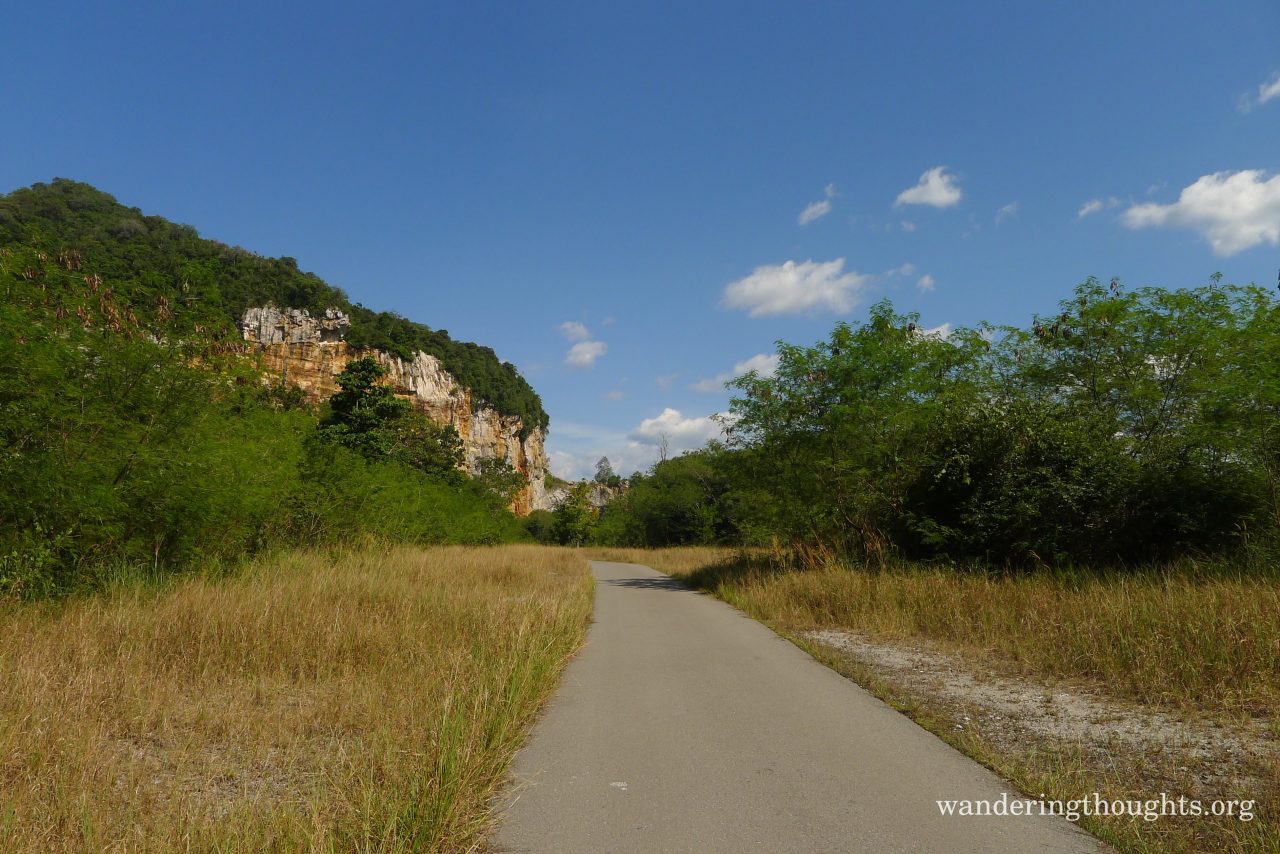 I absolutely love stumbling upon things like that without doing much planning. So after escaping the worst afternoon heat in the caves we quickly cycled the remaining 20k to Jerantut. We met Mohd, an absolutely awesome guy, who loves travelling and was just on the verge of going to New Zealand for a week. So we talked a lot and exchanged travelling tips. As he had no space to host us at his home at the moment, he brought us to a hostel and insisted on paying for us! We only accepted after he promised us to let us invite him for dinner later. Well, what can I tell you, he broke his promise. Sometimes it's hard to believe how hospitable people can be!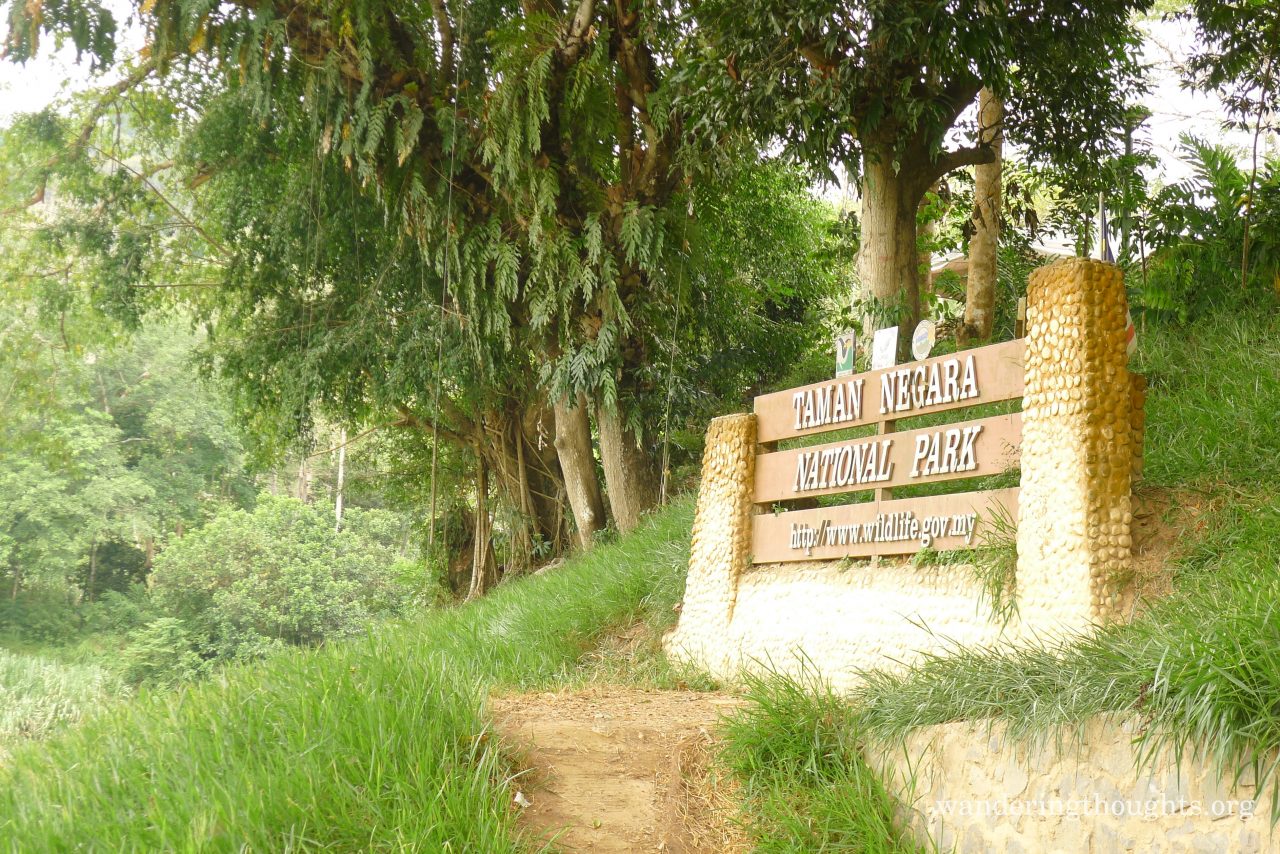 On the next day we left the bicycles in our hostel and took a bus to Taman Negara. Sure, we could have cycled but going 80k back and forth over a lot of hills didn't look too inviting.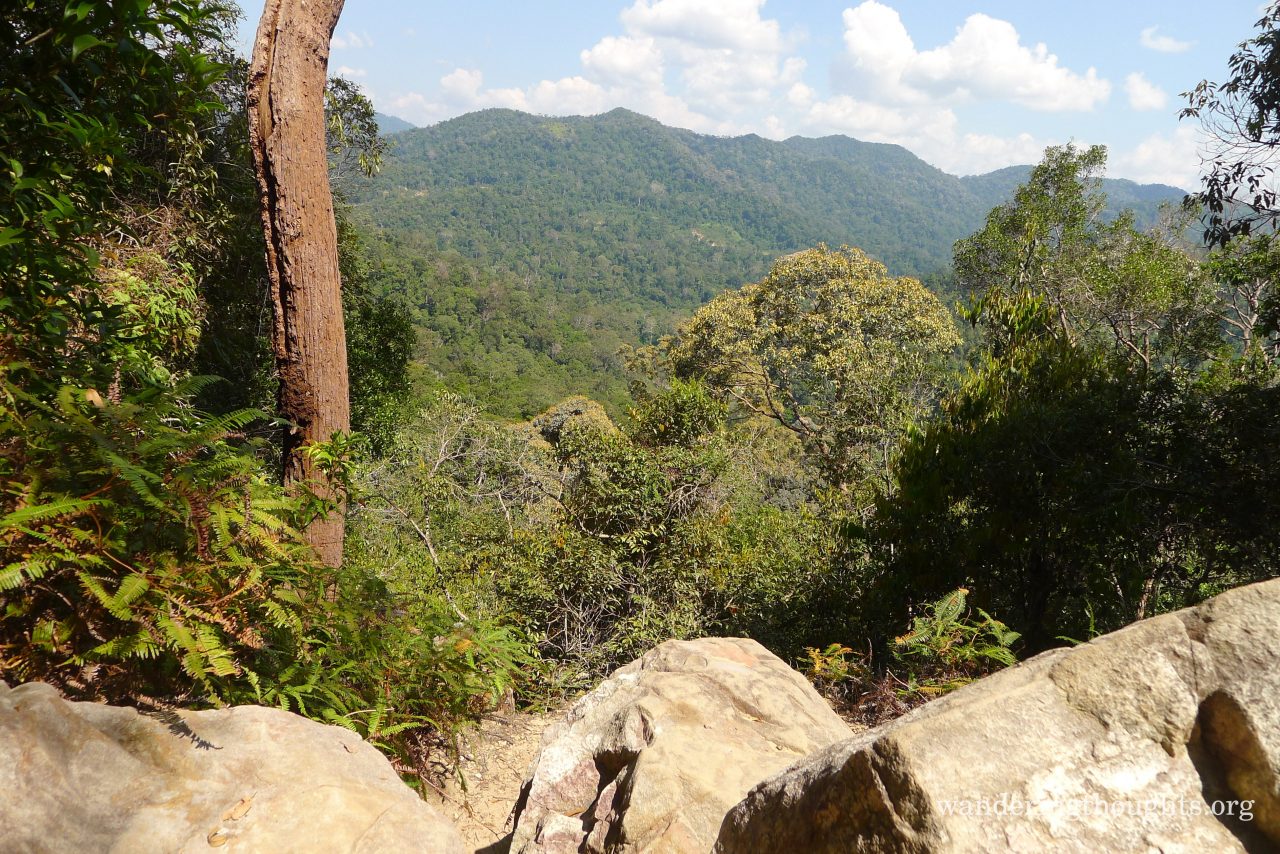 We weren't quite sure if we wanted to go to Taman Negara in the first place but given that it is one of the fewer National Parks in Asia where you can go hiking without hiring a guide we went. And I'm so glad we did! The village just before the Park has some good food on offer, the entry fee is really cheap (Entry: 1 Ringgit; Camera fee: 5 Ringgit; Overnight stay in a hide in the jungle: 5 Ringgit) and there are marked trails.You can hire a guide for the longer trails but it's not compulsory.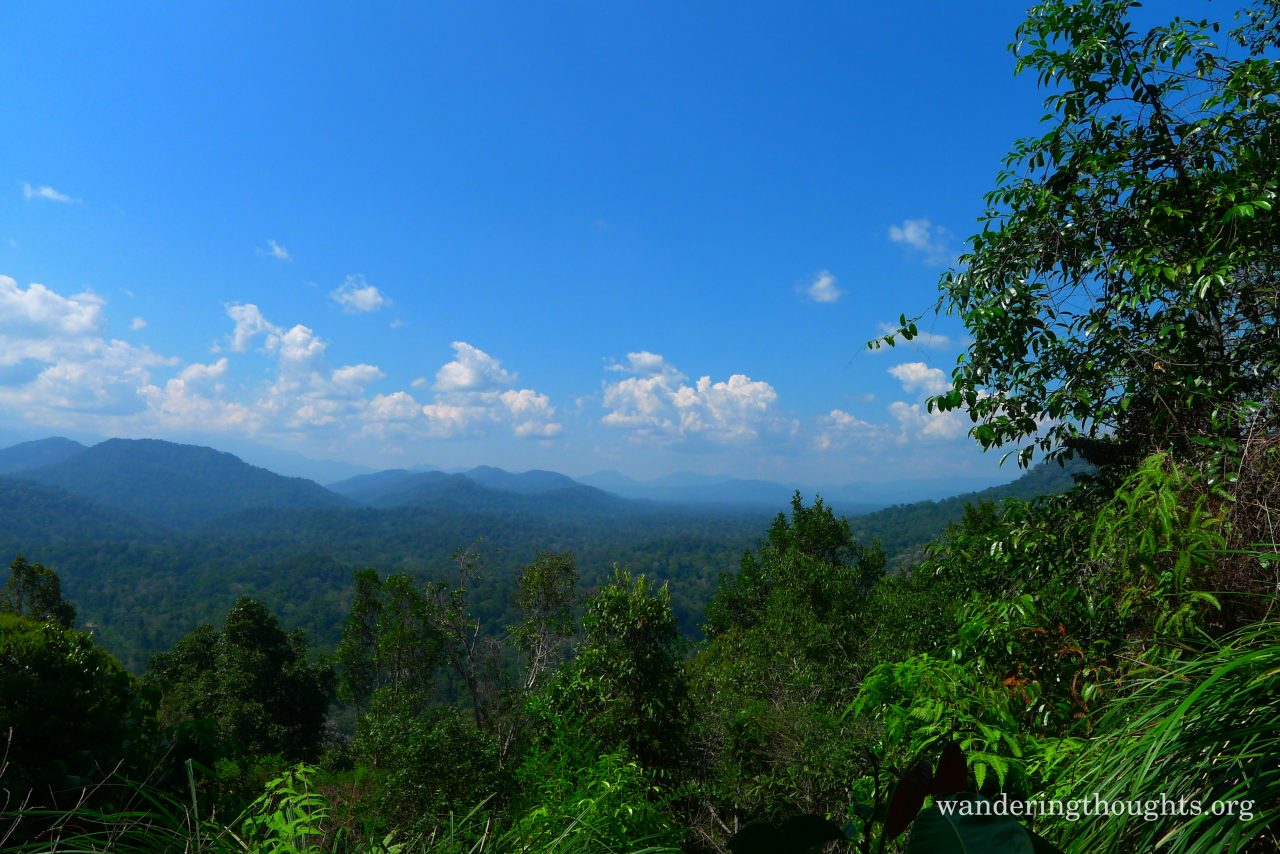 We went up Bukit Terisek which only takes a couple of hours but still delivers some stunning views. What was absolutely mind blowing to me was the Canopy Walk though.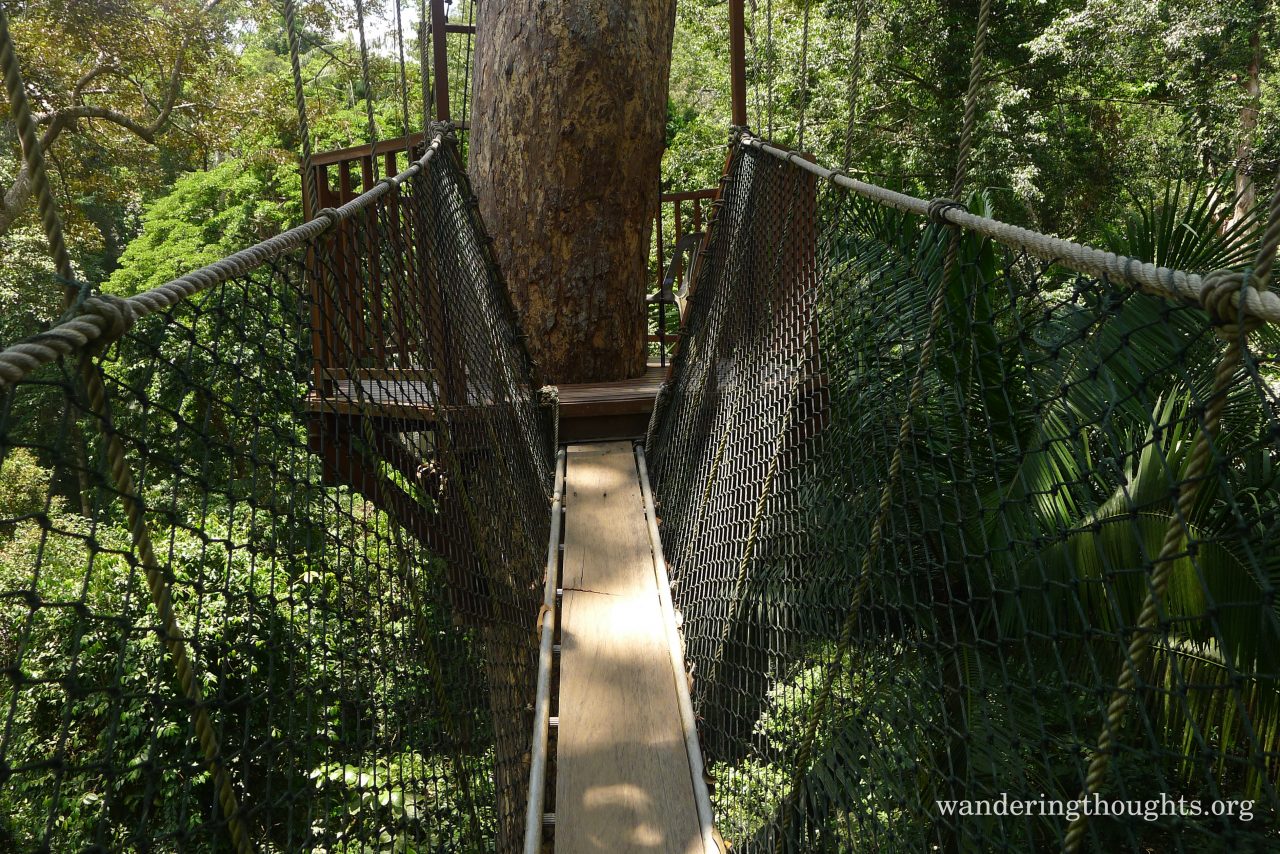 To use it you have to pay another 5 Ringgit which is again comparatively cheap and I cannot sing its praises enough: When we arrived it was completely empty which let us completely focus on the magnitude of the trees. For the first time I had an opportunity at grasping the height or the depth of the jungle. There is a whole different world up there which you usually just don't see!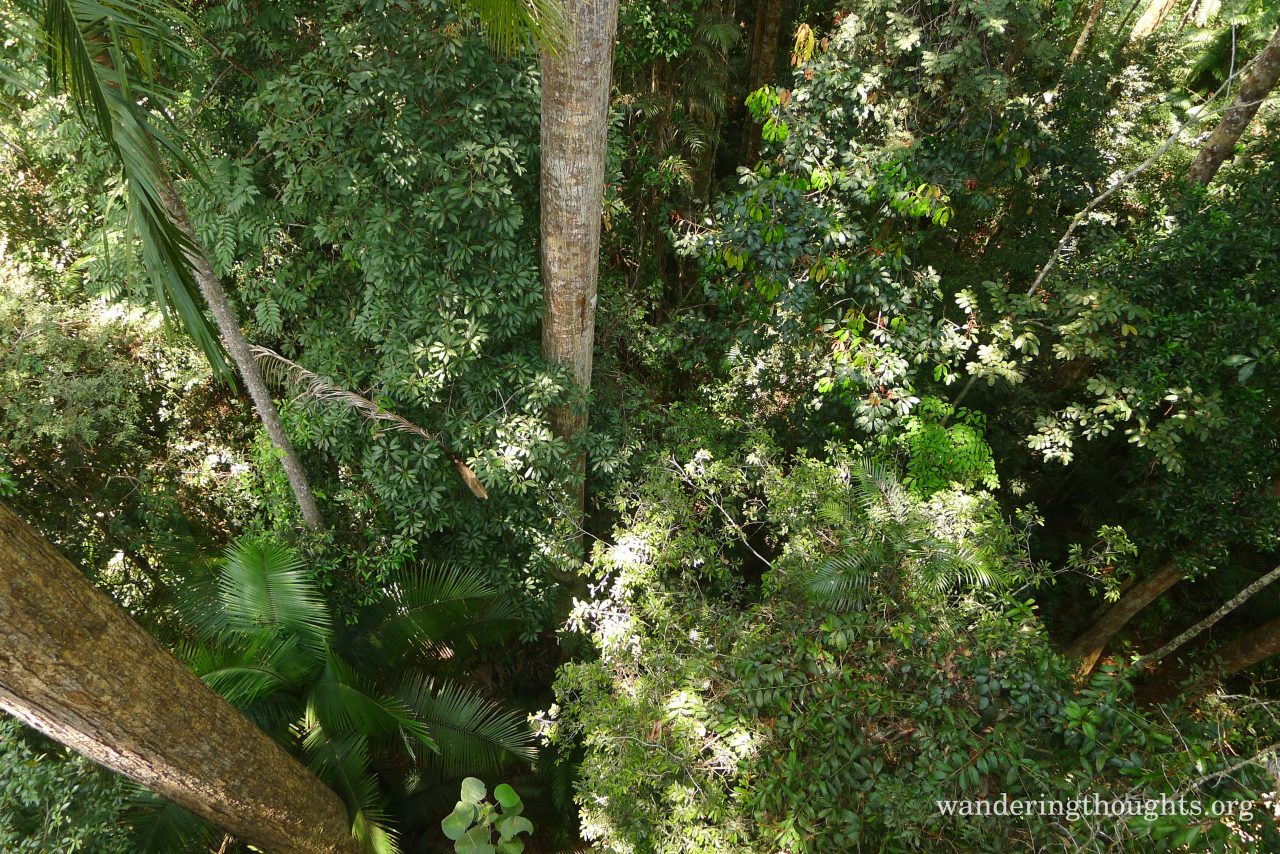 Completely amazed and thankful for the experience we left and hiked some more. Eventually we took a bath in a river and arrived at our hide shortly after. The management built the so called hides to give people an opportunity at sleeping in the jungle and wildlife spotting from a vantage point.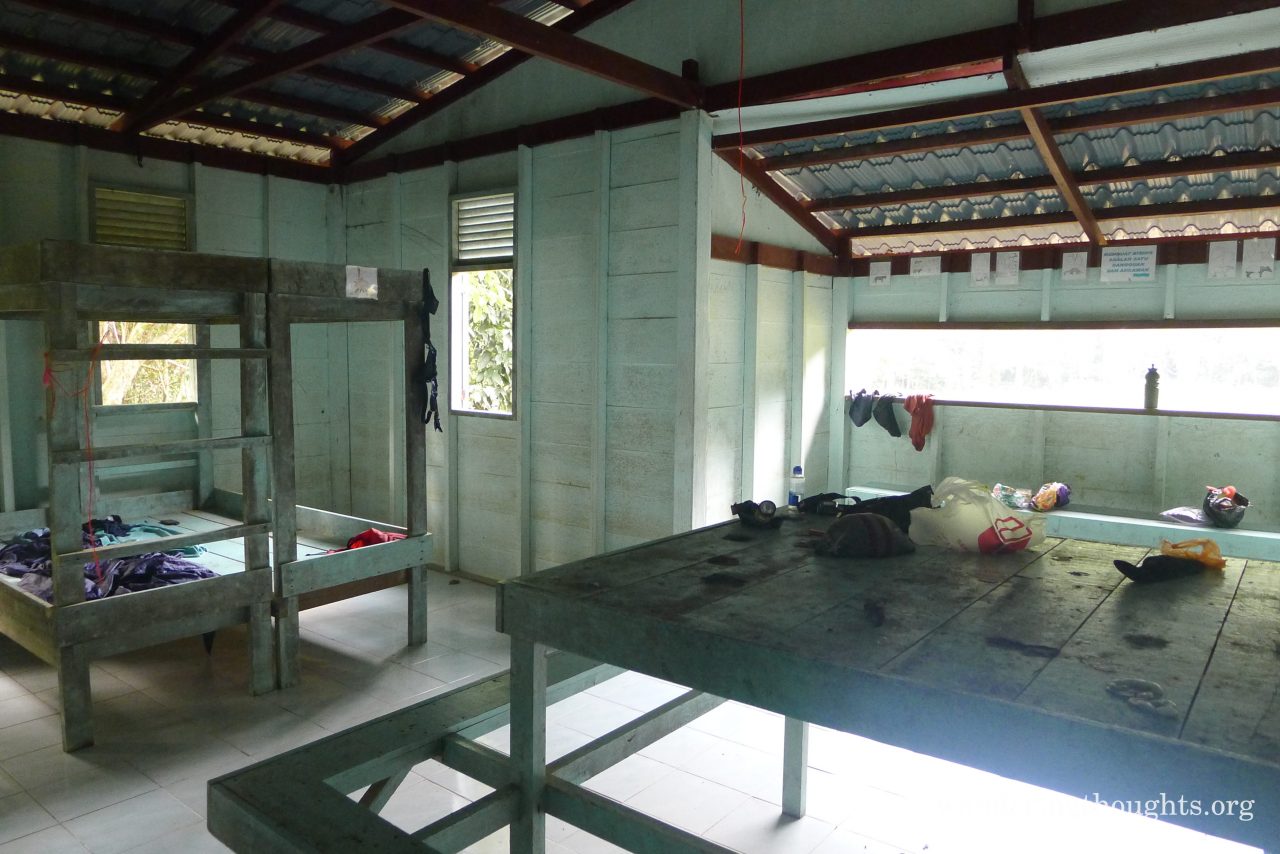 Sadly they had just been burning the grass down in front of our hide which really didn't attract any animals.  After specifically asking which hide would be the best to see animals we were a bit nonplussed. Oh well.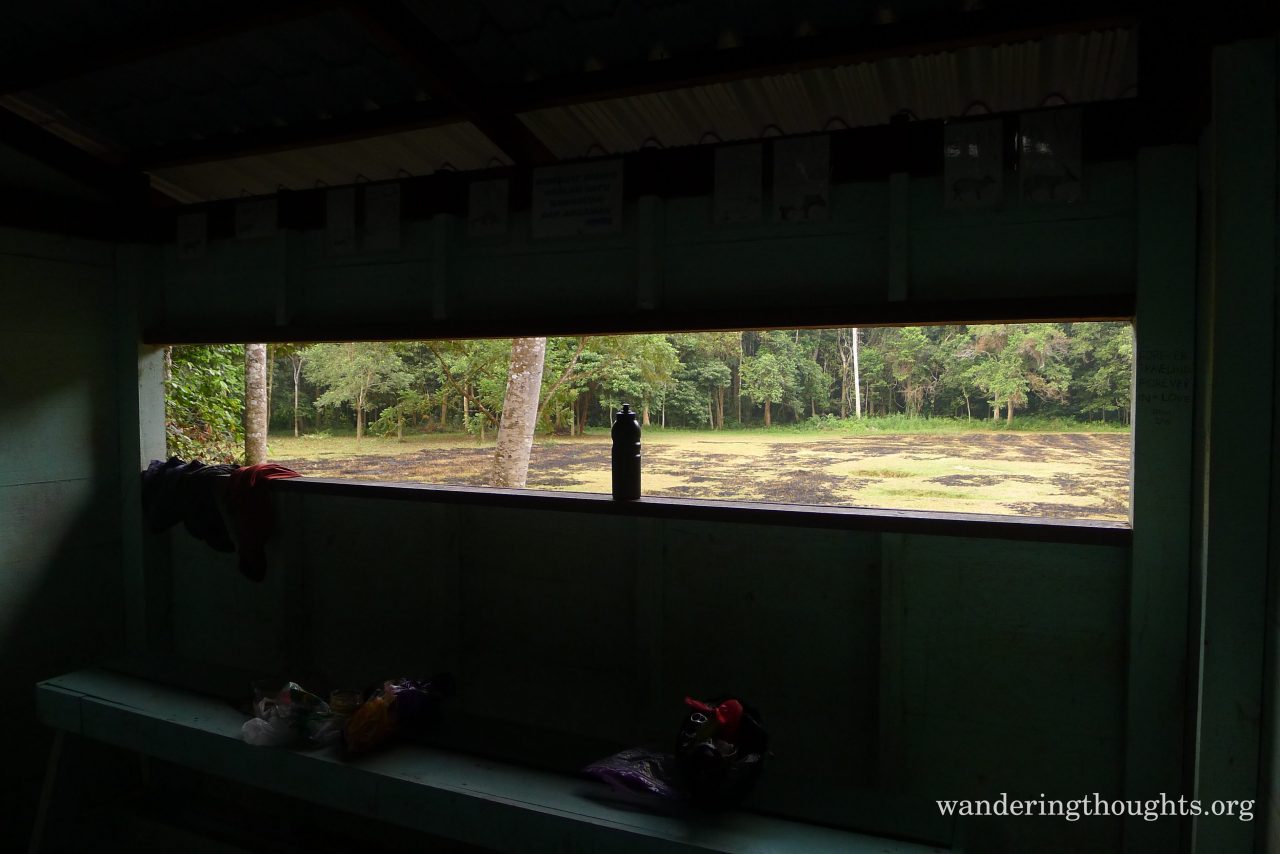 It was still nice to be out in nature. On the next morning we hiked back to the Entrance and decided on a Rest Day in Jerantut. We didn't really want to start cycling in the middle of the day and Torsten could do with some time for work.
Stay tuned, soon it's time to cycle up to the Cameron Highlands!