December 2016
After leaving Russia we made a quick dash for Ulan Bator, Mongolia's capital. Arriving early in the morning we had a bit of trouble finding anything open. We needed to finalize a few documents to apply for our Chinese Visa and to make it a bit more exciting we had left that for the last possible moment. Well that's the story we're going with anyhow. In the end we found a coffee shop with WiFi and finished the itinerary for our Chinese Visa applications together with all the necessary hotel bookings. Having done that we found a print shop to print all the documents and then made it to the embassy just in time for opening hour. Smooth! We submitted everything and were told to come back in four days.
Afterwards we had some food, bought a Simcard and after some searching, found the way to the absolutely luxurious flat of our host Amarsanaa. This was the view: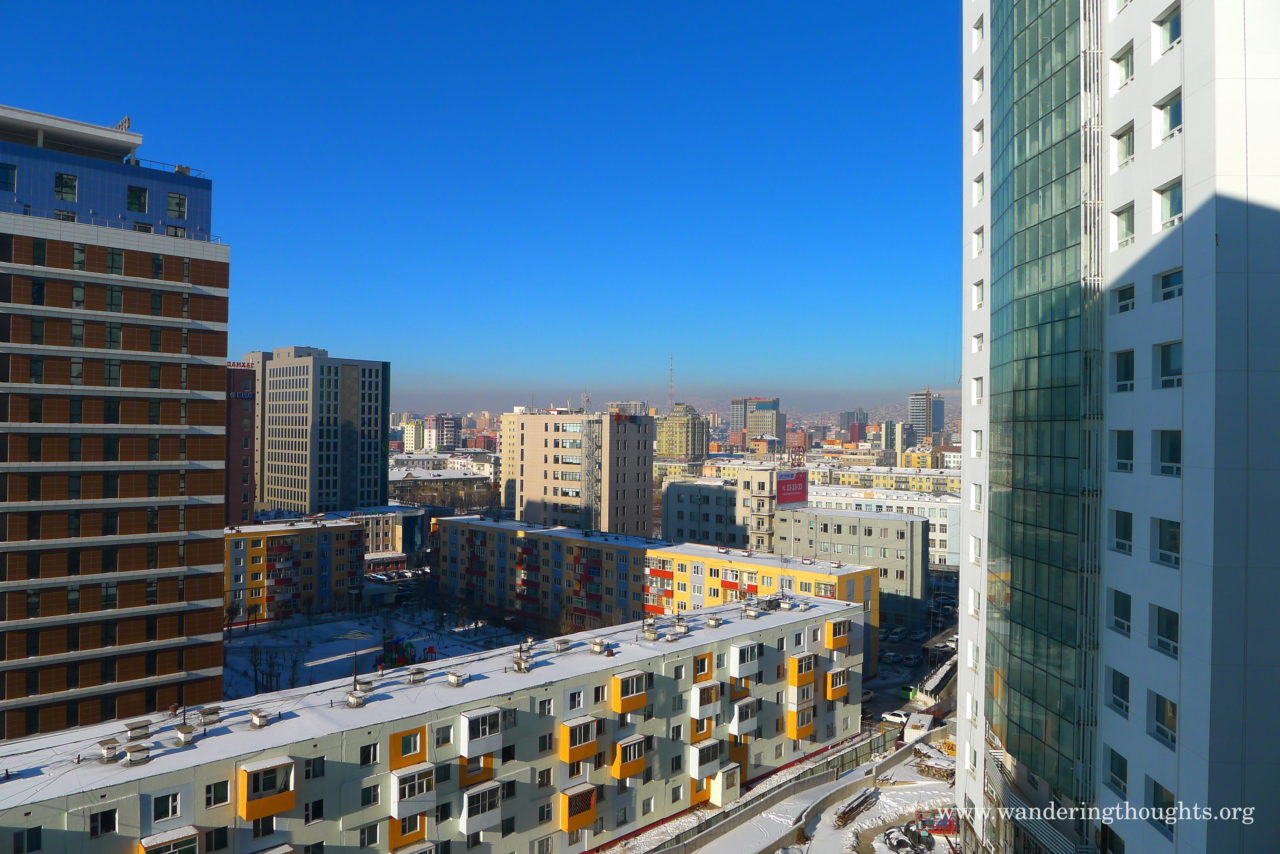 In the following days we relaxed, found some fantastic Mongolian food in a vegan restaurant and walked around to get a feel for the city.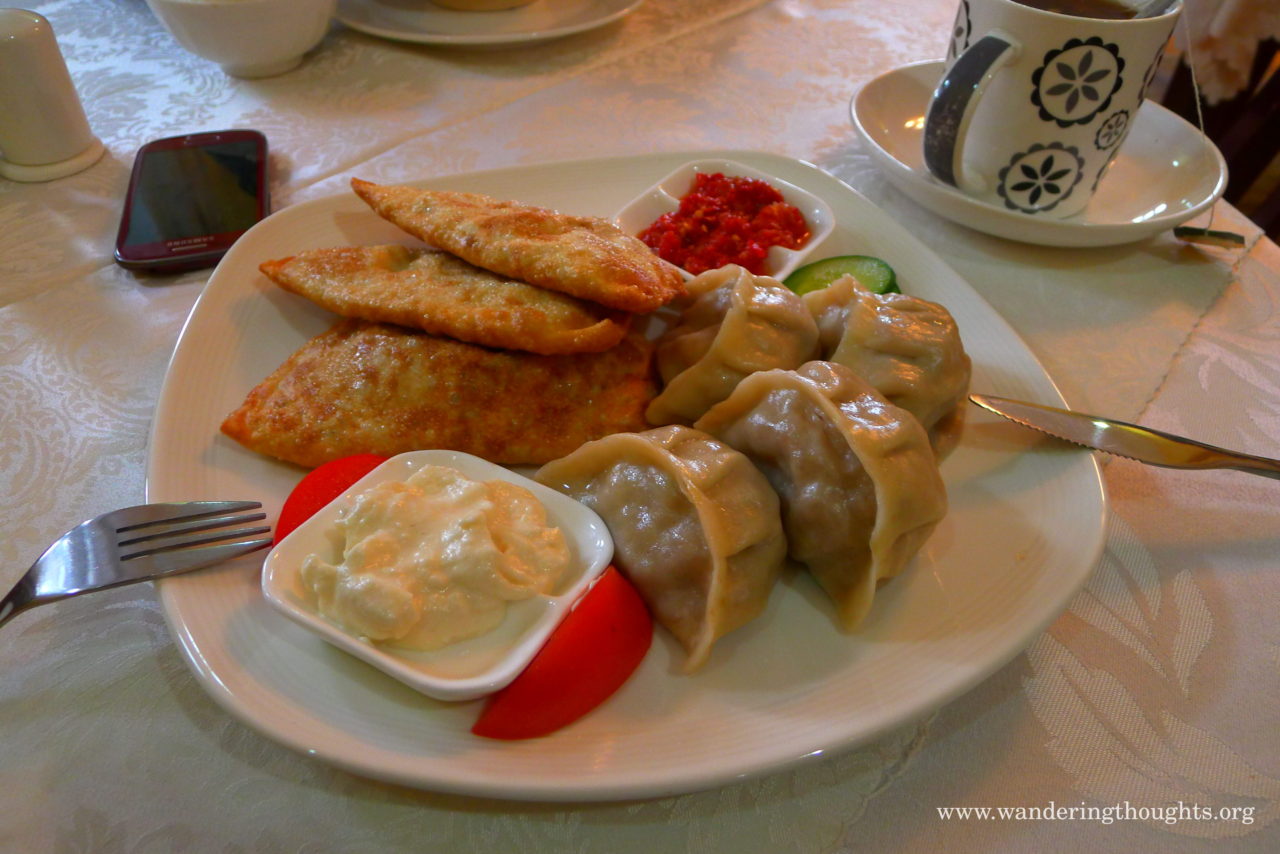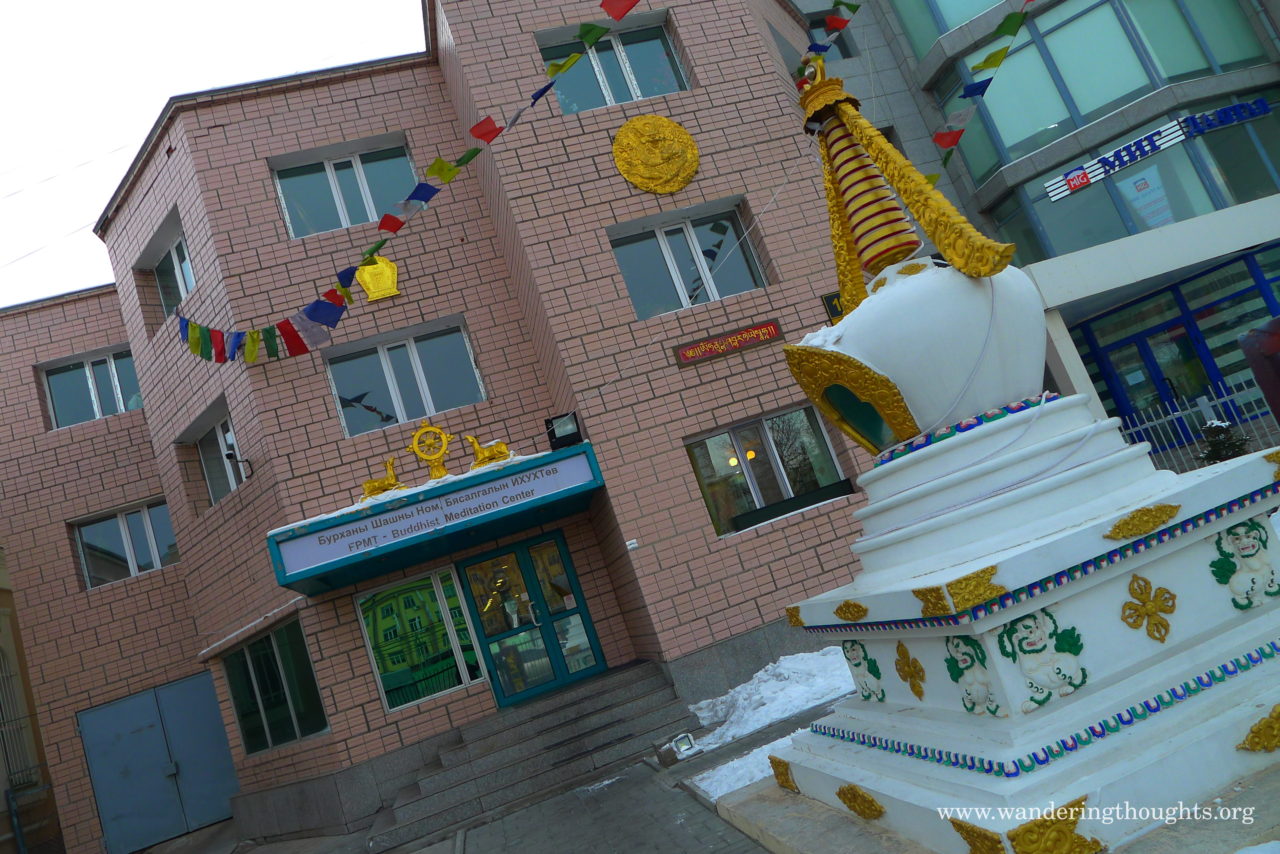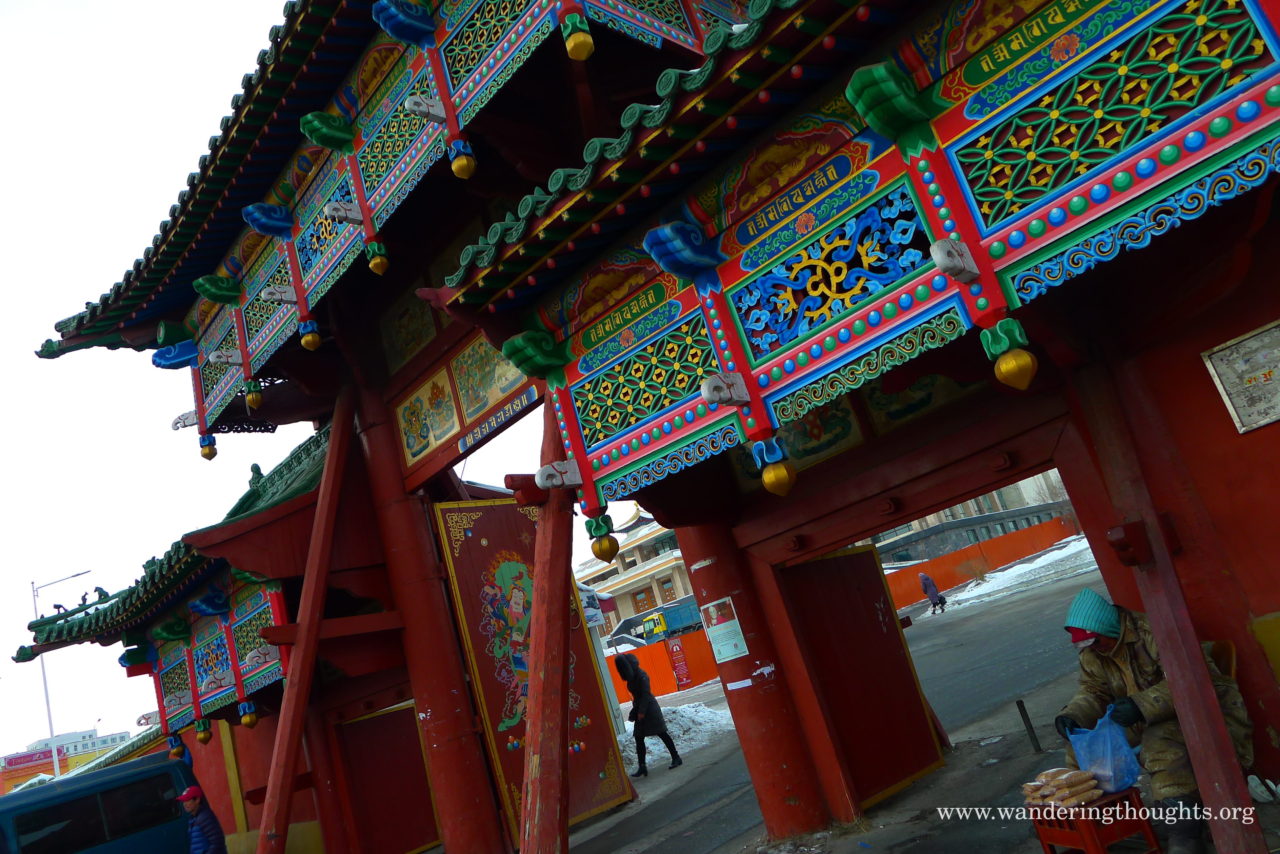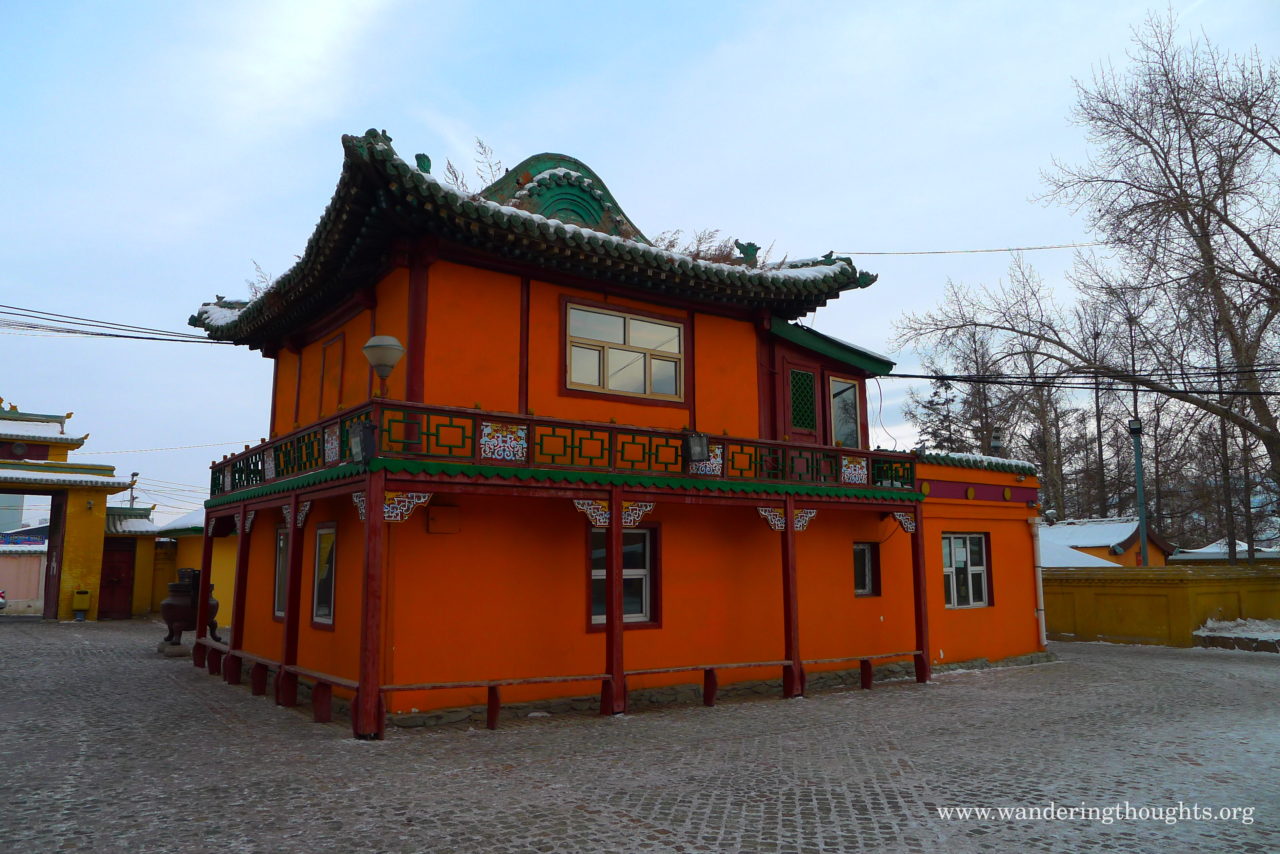 My favourite part of the week was when our host took us on a hike to a nearby mountain with the local Rotaract club.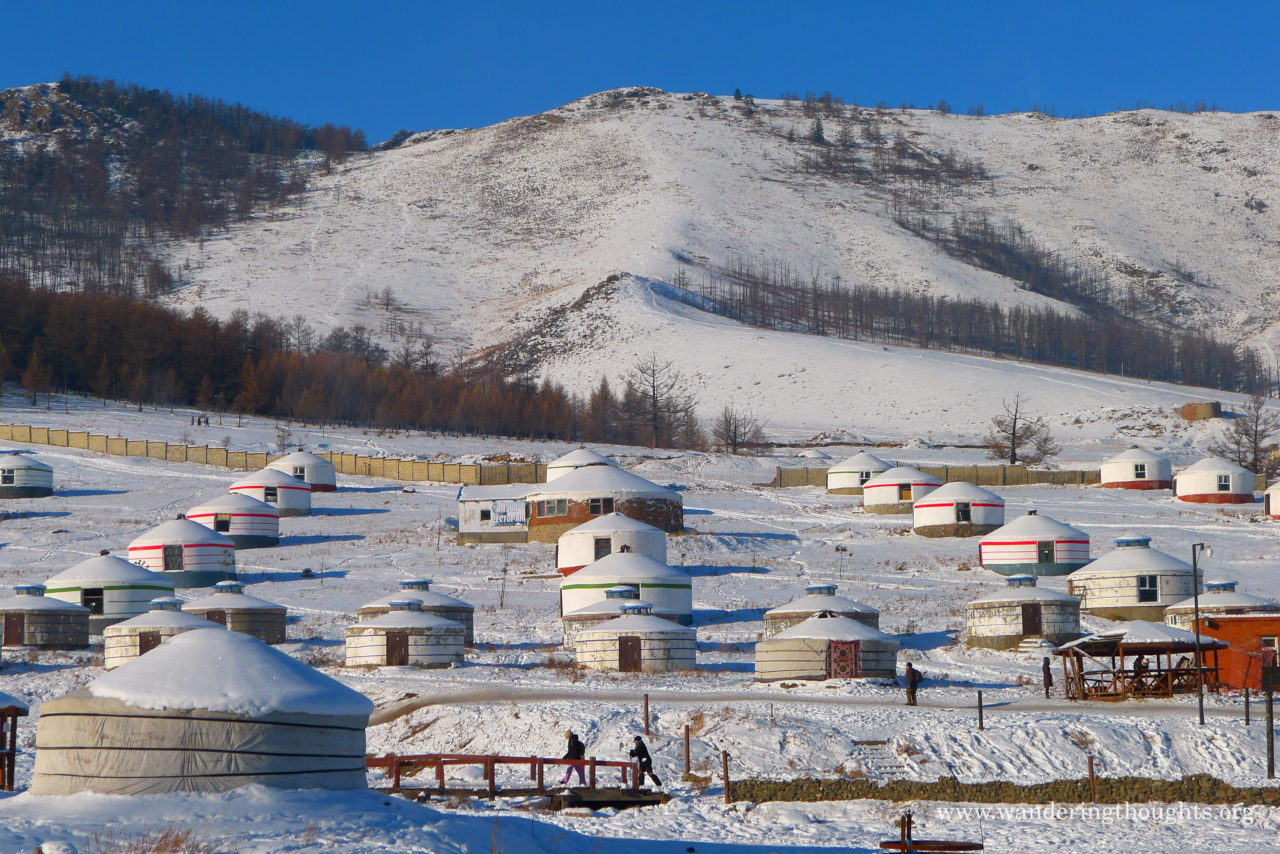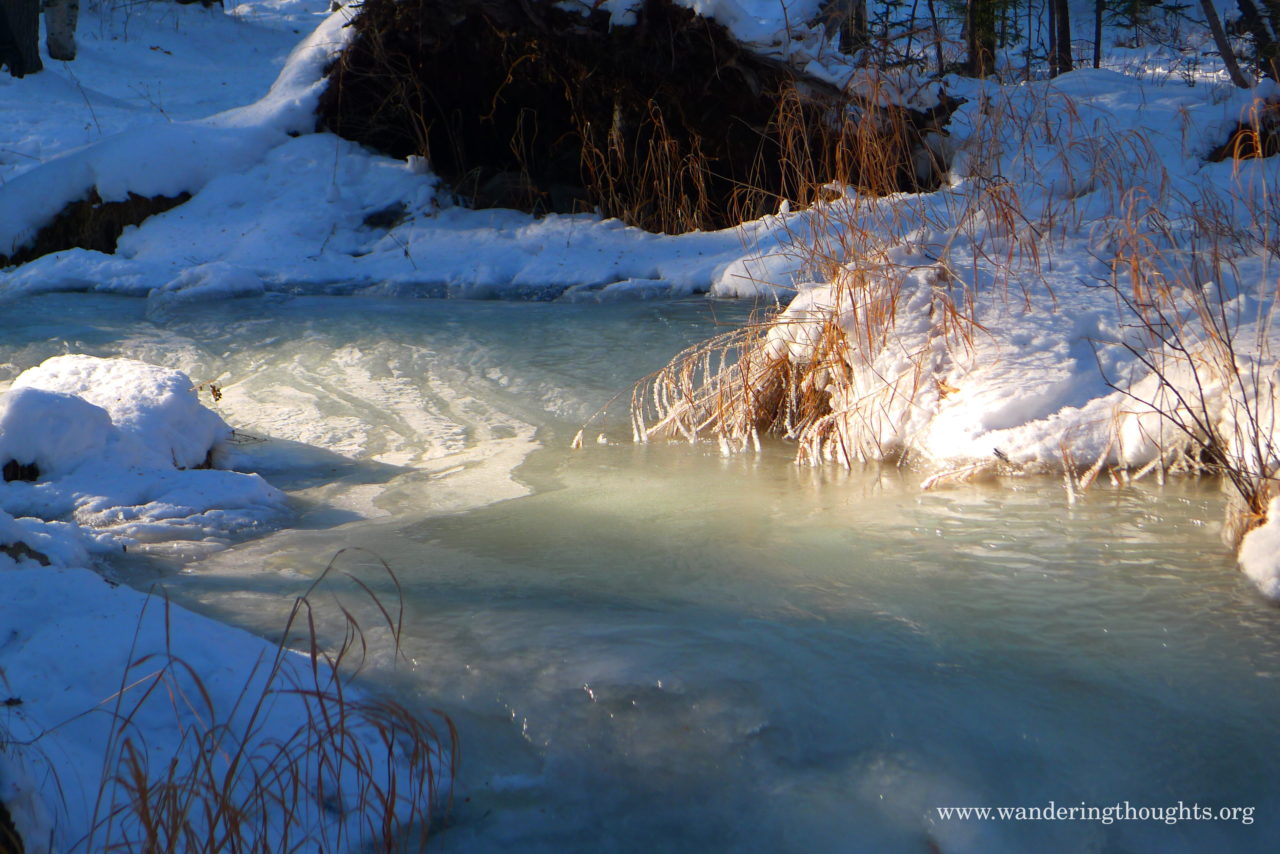 The wintery atmosphere was absolutely stunning and it was even better to finally get out of the smog clogged city and breathe in fresh air.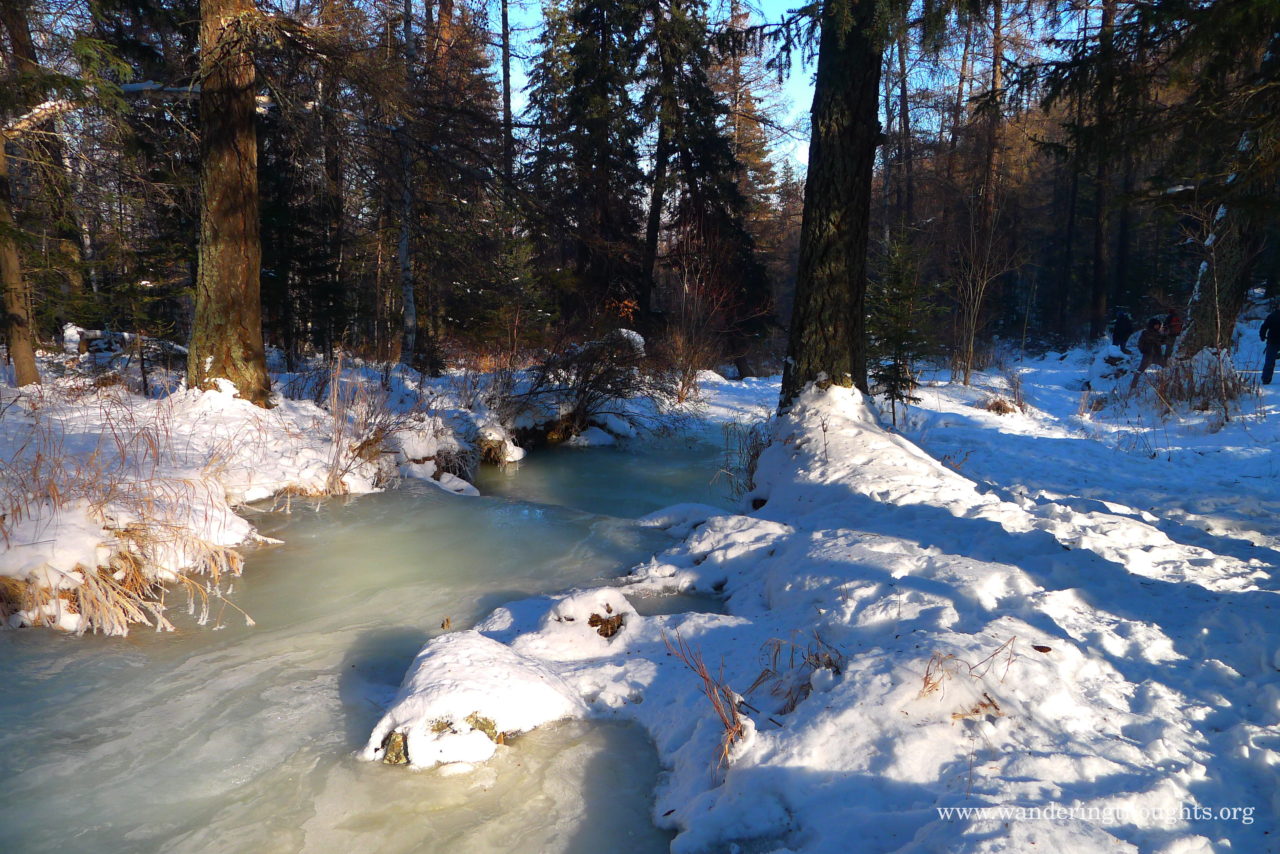 On top we played some games to stay warm which we appreciated a lot in now -20 degrees Celsius.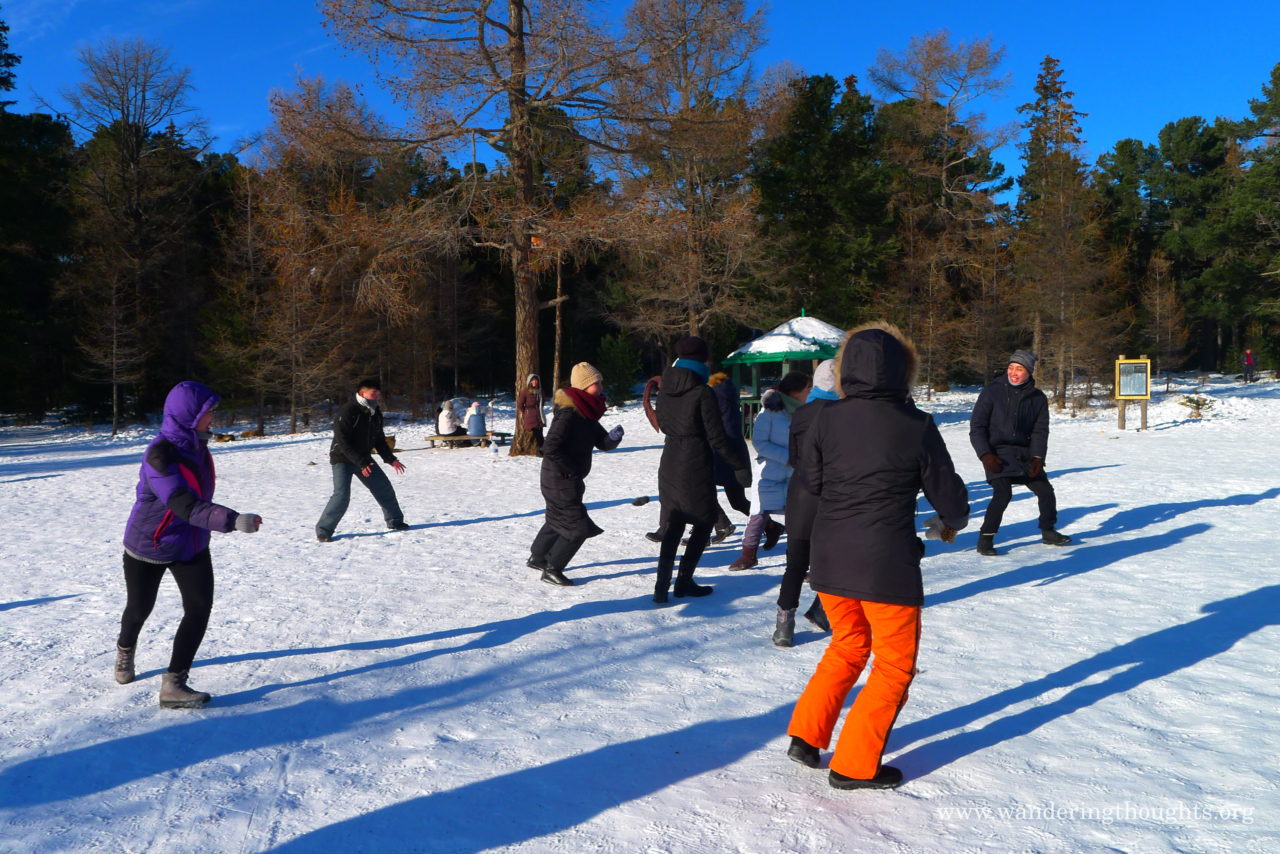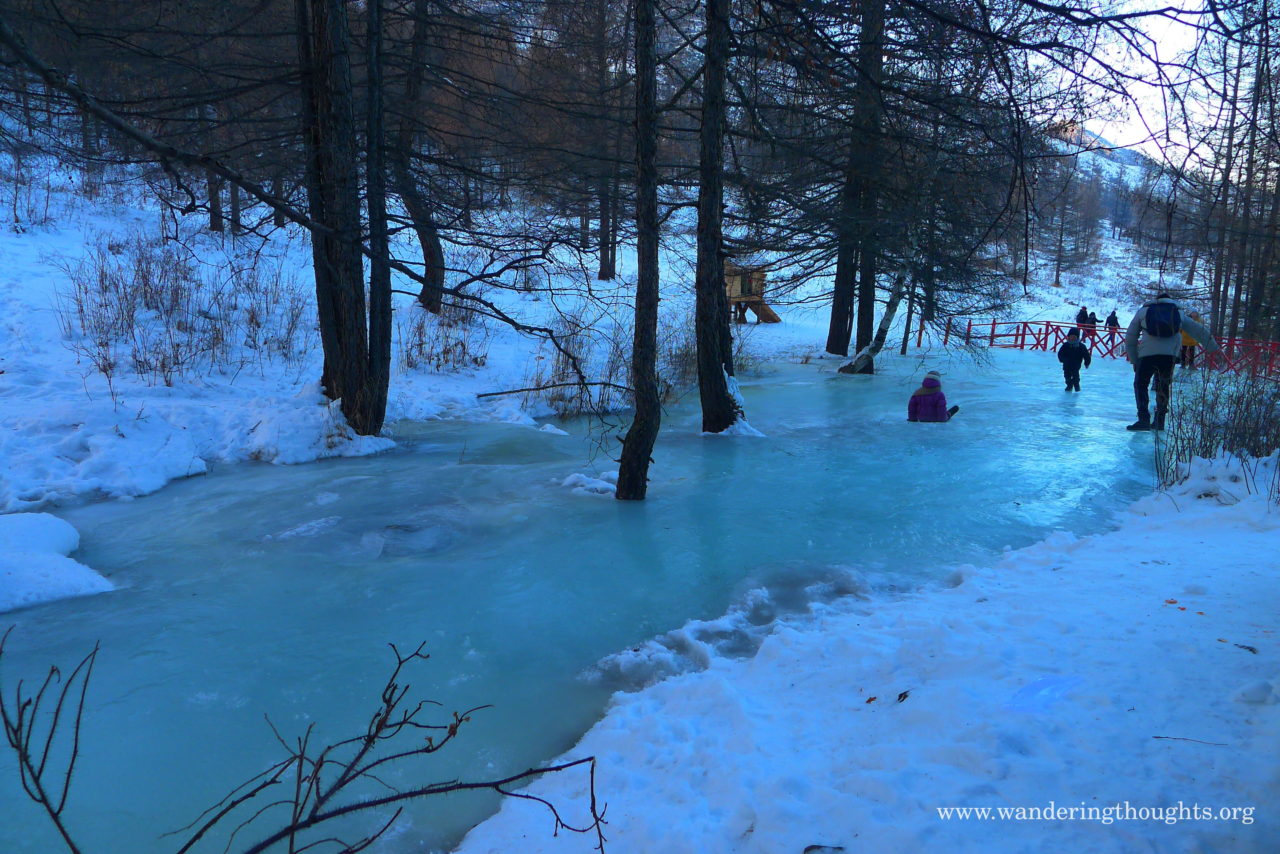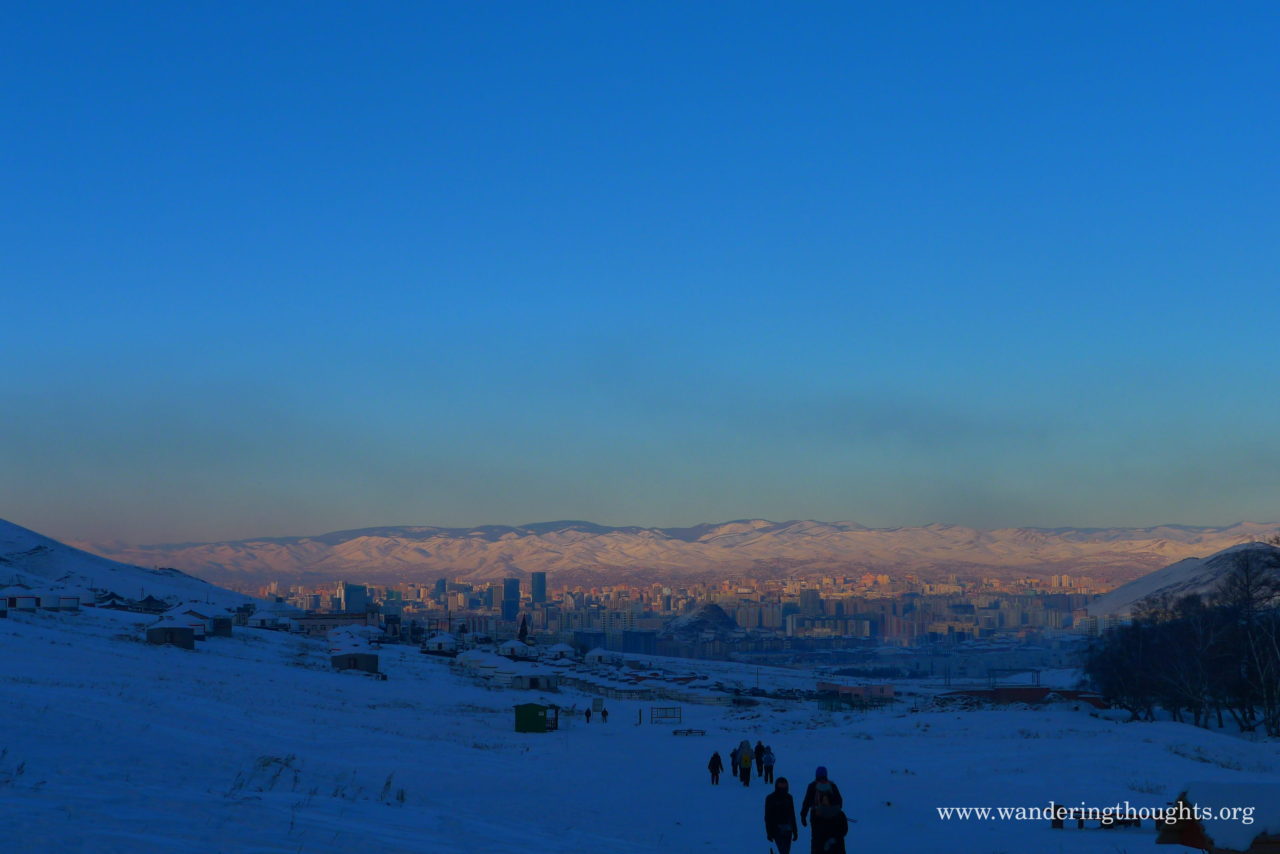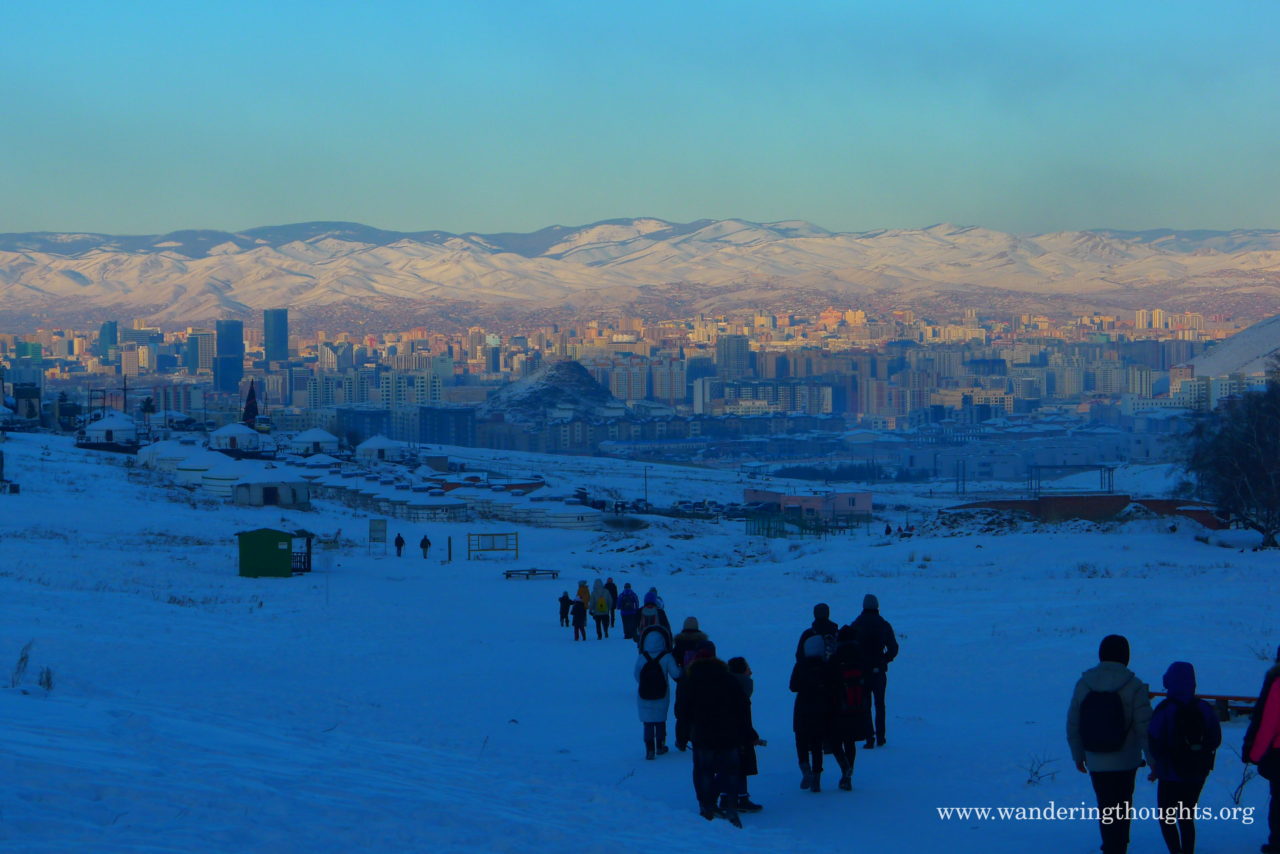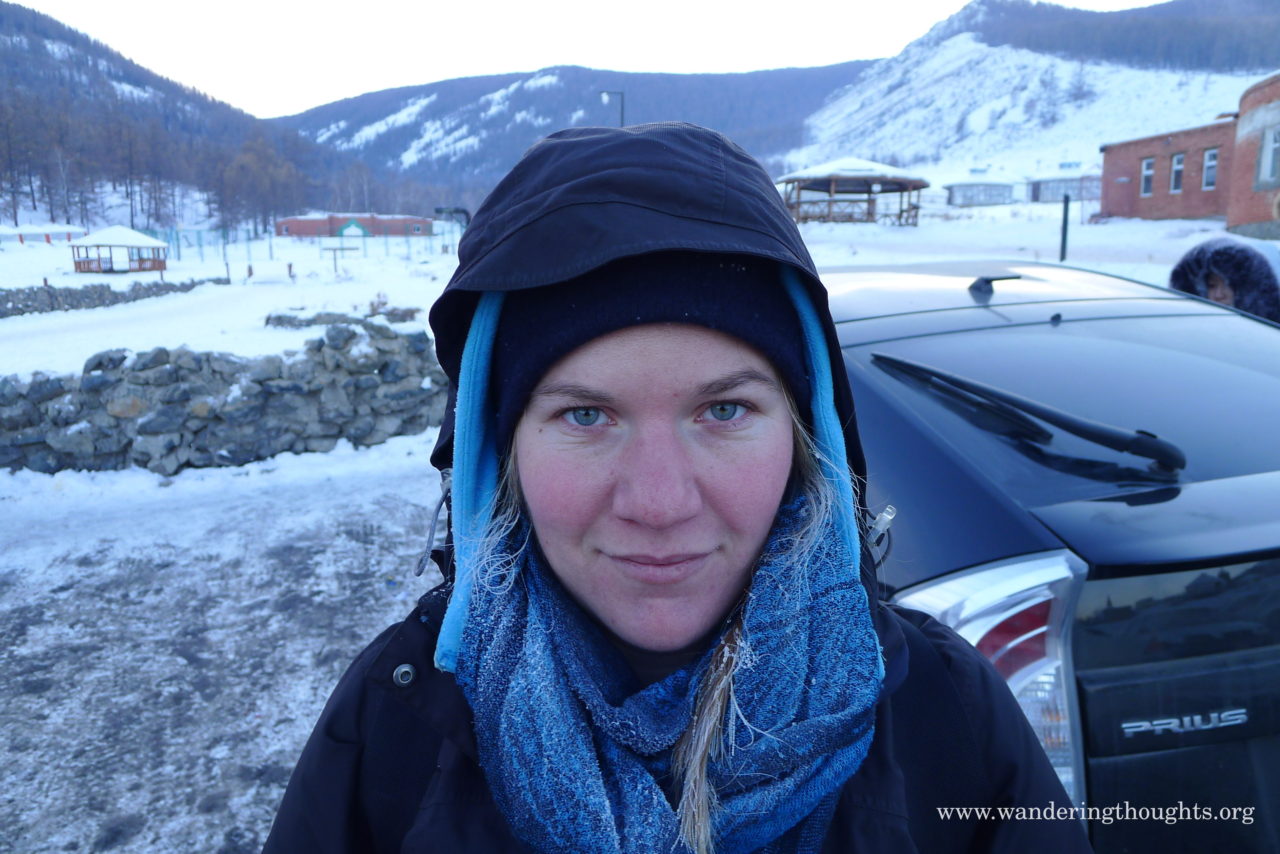 After successfully getting our double entry Visa we boarded a train to Beijing. As we were gradually moving south the snow slowly started to disappear. When we arrived at our host's flat, the ever present smog thickened with the hours passing and we were quite awestruck by this view: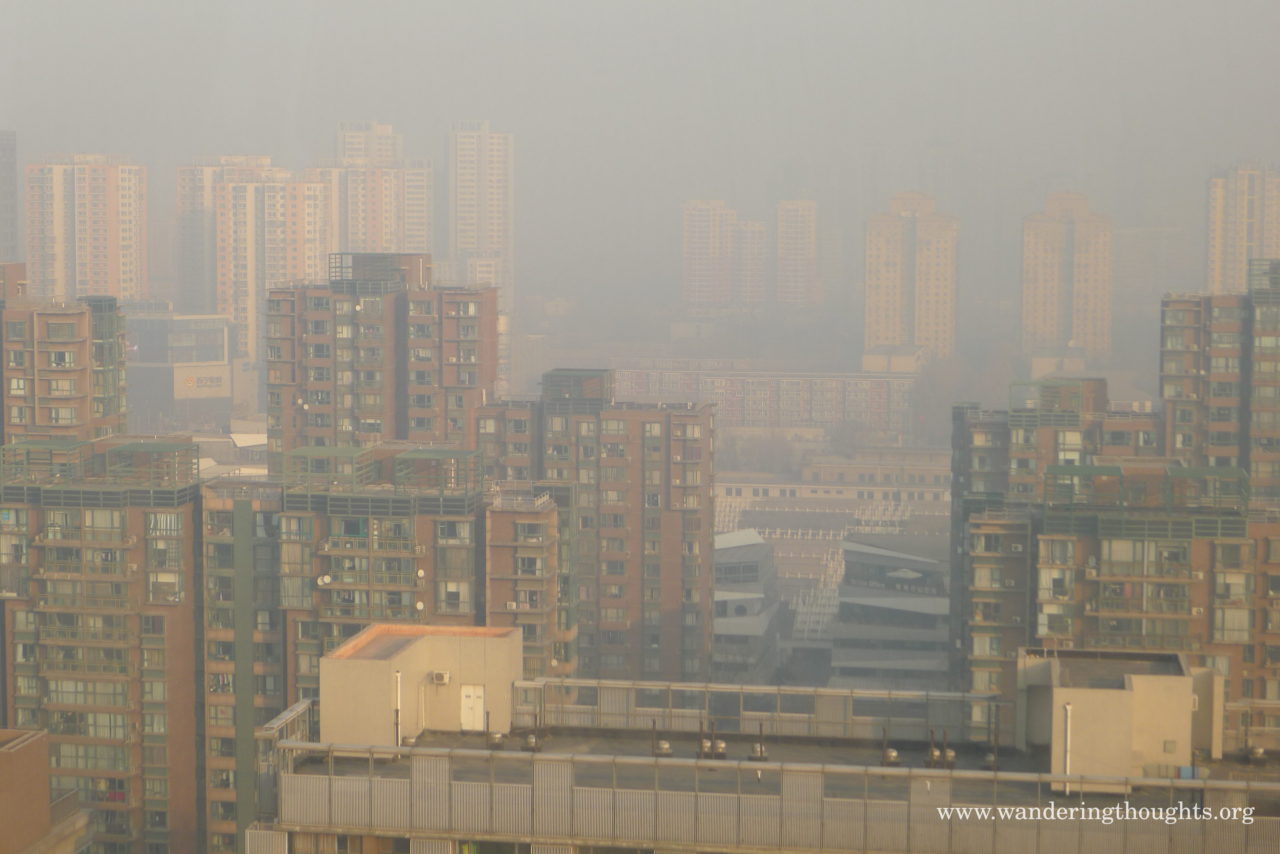 On the next day it was a whole different story though. There was a lovely wind blowing fresh air into the city and we could really feel the difference. So we enjoyed walking around for a bit under the clear blue sky.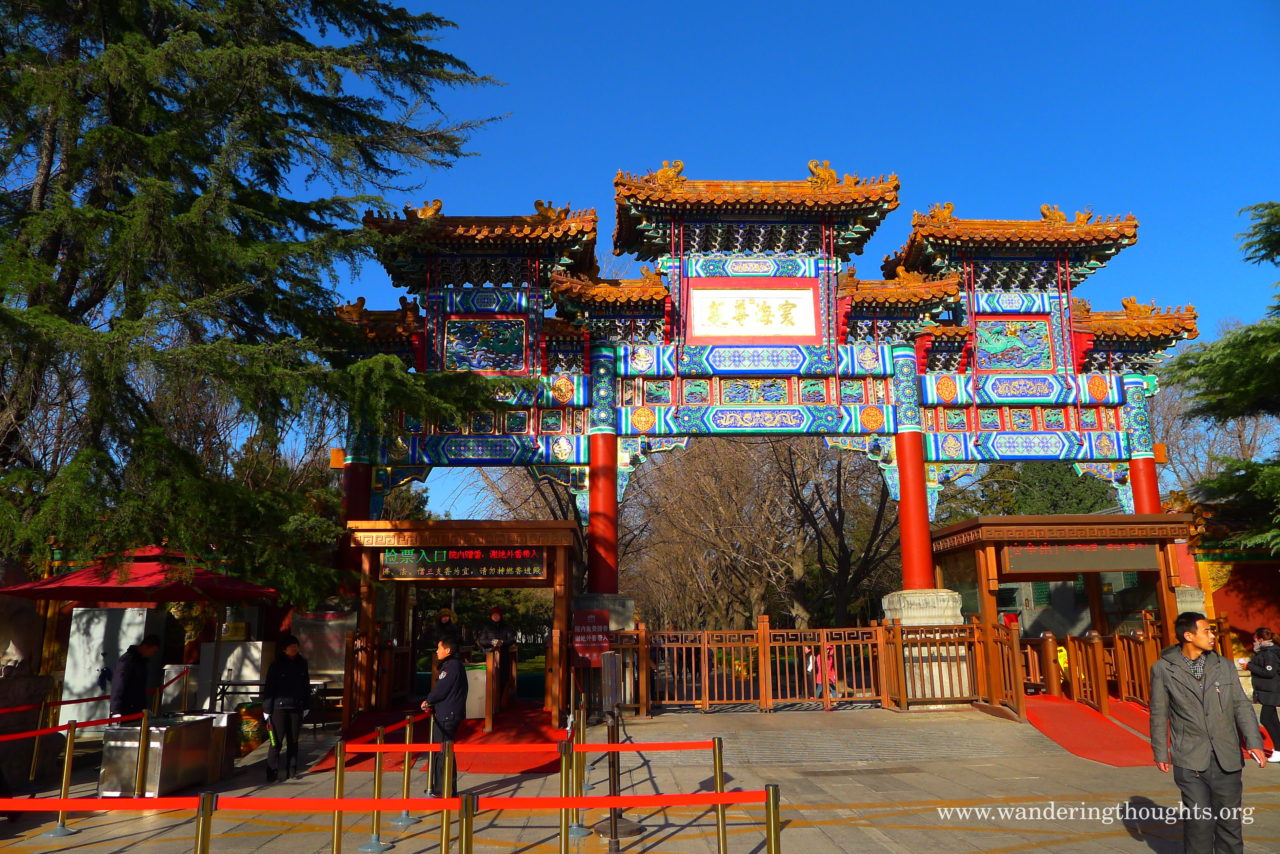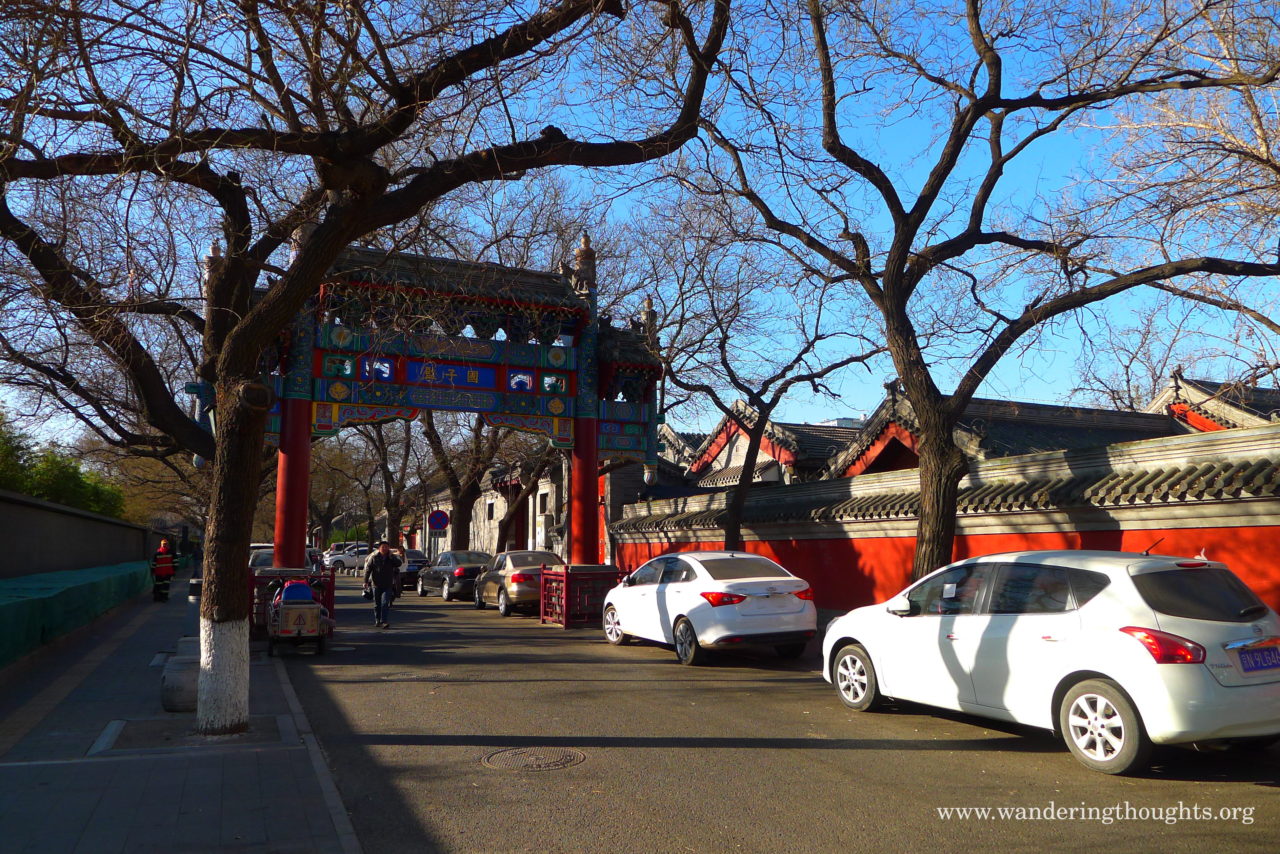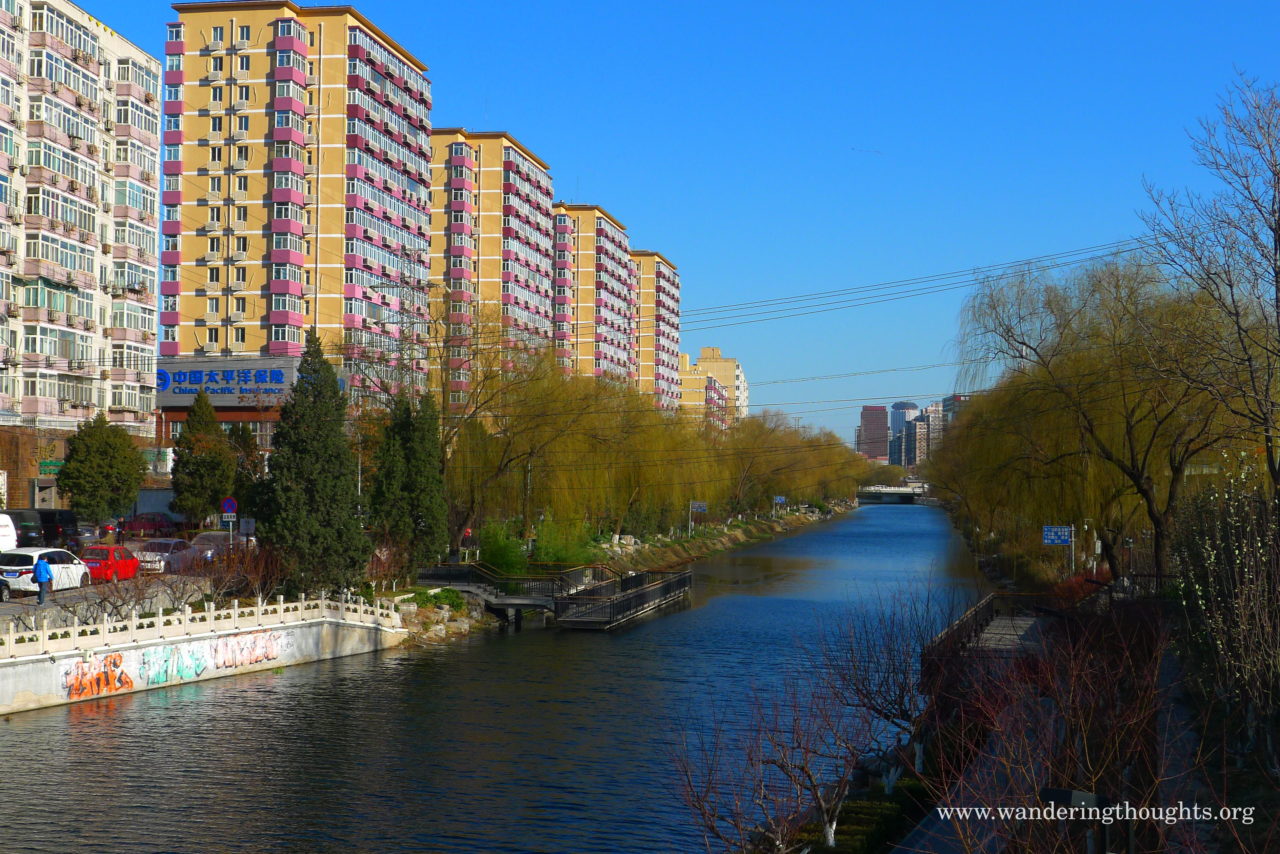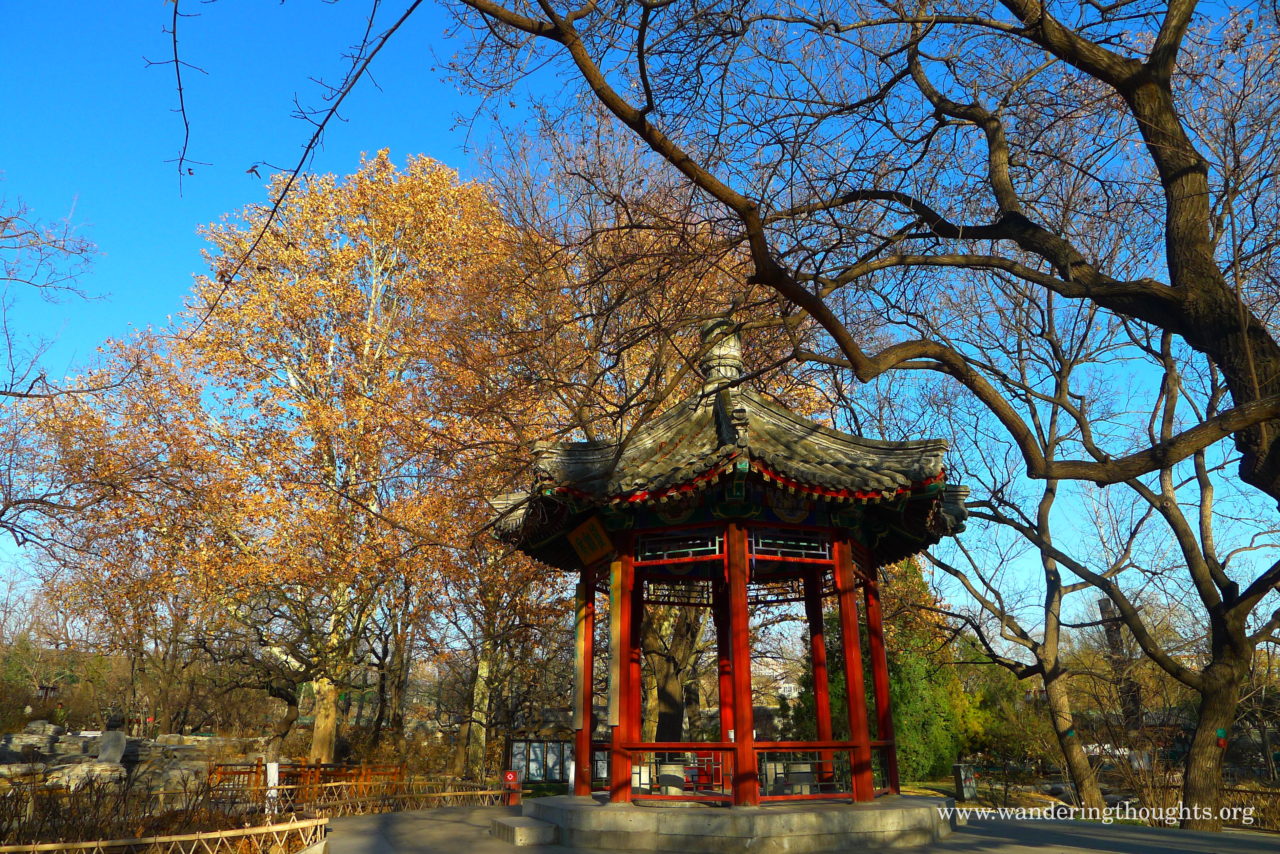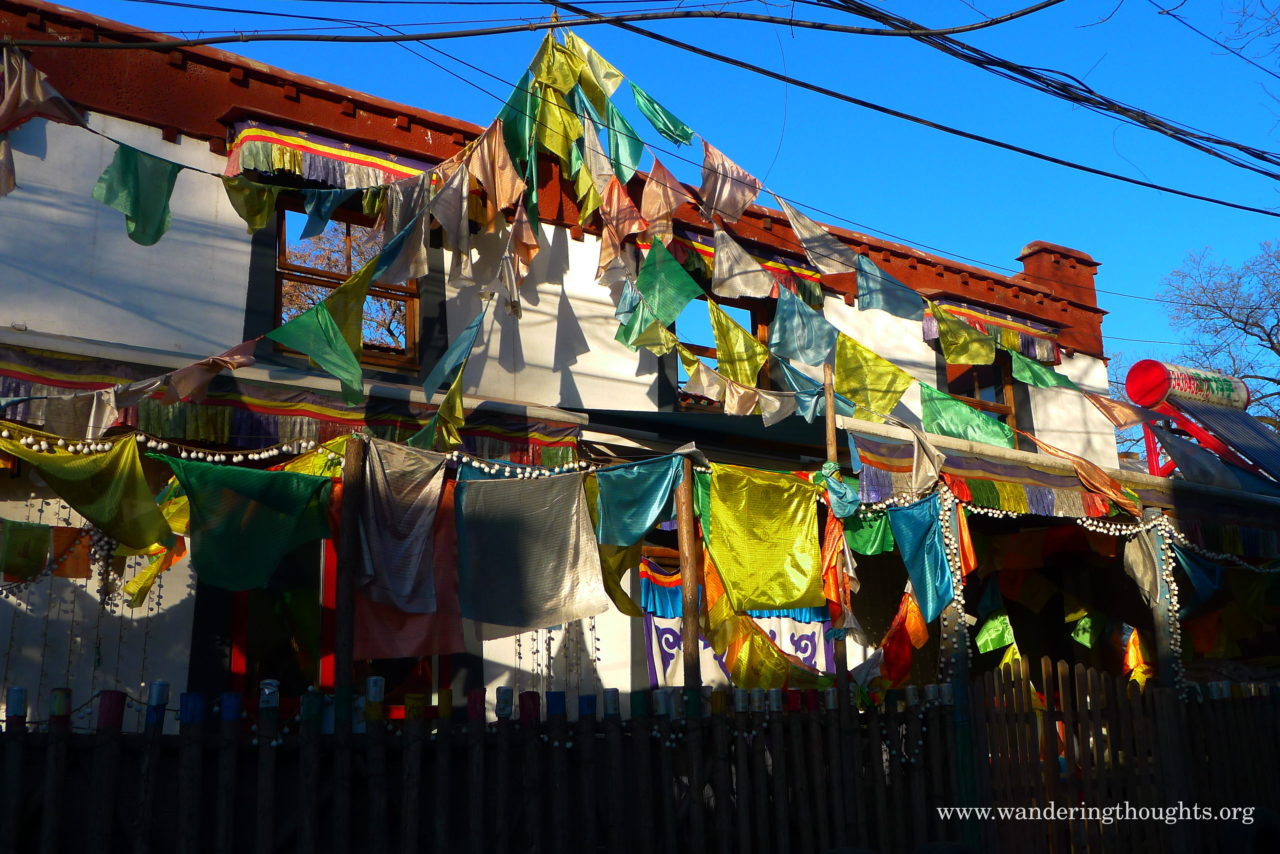 Funnily (to me) you can find a lot of these open public toilets in Beijing. Yep, privacy is a whole different story here. Once you get to a touristy part, there will be separating walls in between though :).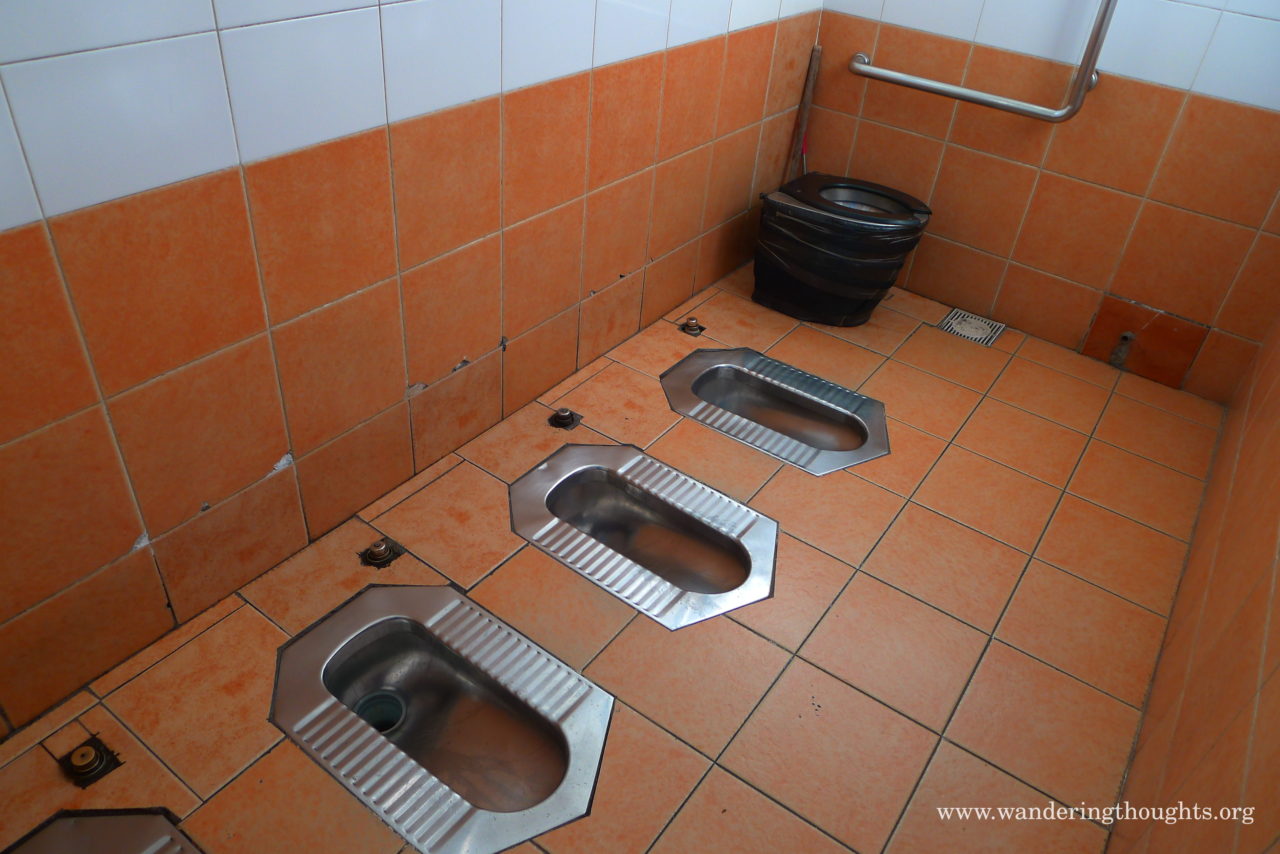 After having a nice dinner with Surin we boarded our first Chinese sleeper train towards Kunming, the so called Spring City. Spring was near and also the second part of our cycling adventure!