Day 2
Slowly we're making our way north and all in all it's going quite well. There are a LOT of hills on the Old Pacific Highway but apart from that it's a nice road. In the distance we can always hear the new busy highway but we mostly share the road  with motorbikes. I'm still utterly consumed by the novelty of bike touring  although I've done it before but this seems just so much bigger. We really do have mostly everything we need on our bicycles and I deeply appreciate this way of travelling. So in the first days nothing can phase me: not the many many hills nor the drivers overtaking with too little space.
On our lunch break we write to Rod and Deb, two warmshowers hosts, if they can host us this evening. About 5 minutes later we're on the phone with them and confirm our plans. The rest of the day is a constant up and down (literally not emotionally) and I have to stop quite often to give my tired muscles a break. On one of our breaks we meet Graham, a long distance walker, who very spontaneously  invites us to his home for the next day. How nice!
It gets dark before we arrive at Rod and Deb's place and I'm utterly exhausted and almost don't make it up the final hill to their house. But as soon as we step into the house all the hardships are forgotten: Rod and Deb are two of the most welcoming people ever and make us feel at home immediately. We share home brewed beer, laugh and tell stories, have wonderful food, the best showers and even still manage to talk to our parents. What. A. Day.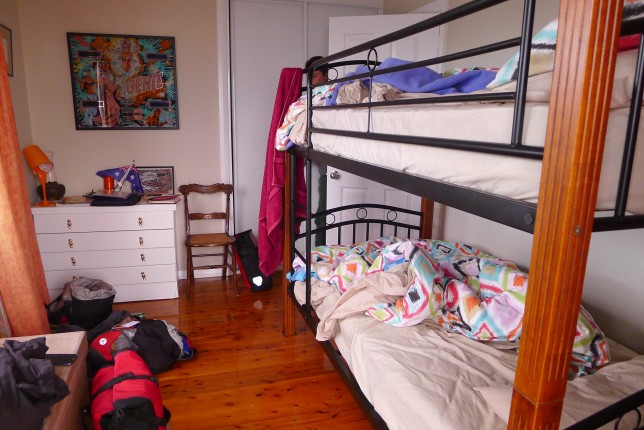 Day 3
Rod and Deb invite us to stay another night but we feel that we didn't really cycle enough to have a rest day yet. So we get moving after making use of Rod's bicycle workshop: a little more air does wonders for our tyres and Rod even gives me one of his old saddles (mine is falling apart)! So then we make our way towards Lake Macquarie to Graham's house. Originally we would have taken another more quiet route but we agree that meeting people is always more important.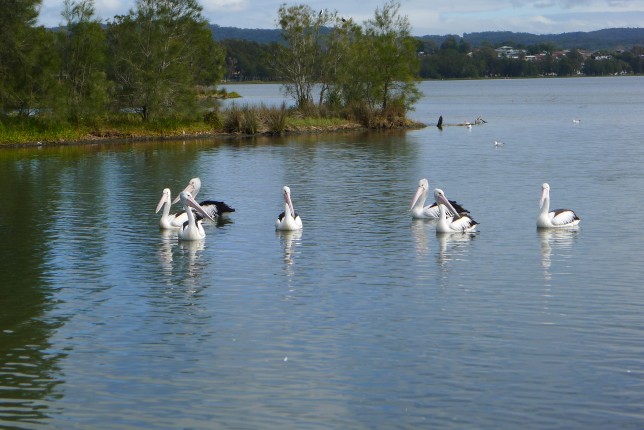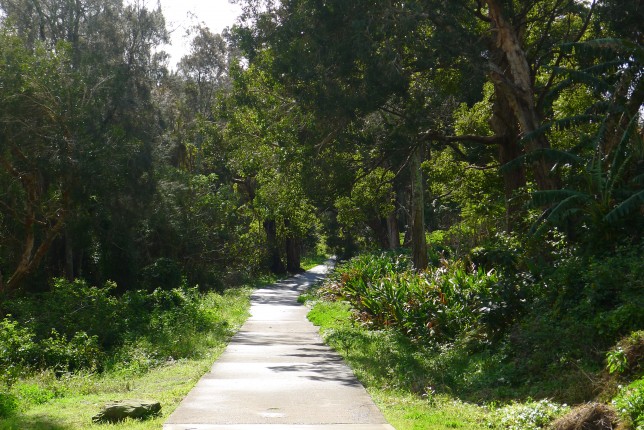 After another day of many many hills which really tire me quite a bit, we take a break at Aldi to resupply. I guard the bikes while Torsten goes shopping and  must have looked quite defeated sitting on the floor next to our fully loaded bikes near the  Aldi entrance . Several people talk to me and one very nice lady even invites us into her house to stay and rest for the night! Unfortunately we already have a place to stay. So we make our way to the lake to have some juice and food before the final 20k to Graham's house. Right then a friend of mine calls from Germany to tell me, that she is pregnant! I'm torn between wanting to talk to her forever and having to get moving as daylight is starting to fade.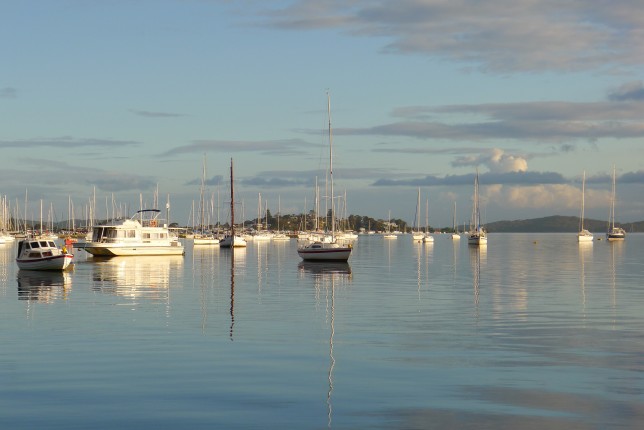 The last hour is manageable save for the big hill just before Graham's house. It seems that everyone of our hosts lives on a hill! But as soon as we arrive the magic of hospitality takes over again: We are warmly welcomed, share a glass of wine and very interesting talks and enjoy an amazing shower. Really, there is nothing better than a shower and good company after a hard day of cycling!
Graham and his wife Maria spoiled us like we've never been spoiled before: Maria cooked an amazing dinner with strawberry cake for dessert and we are not allowed to help one little bit. Every time I try to grab a plate or glass to bring it back to the kitchen I'm ushered back to my seat and told to relax. Normally I really like helping out and feel bad to watch others do all the work but this hospitality is just so big hearted that it's somehow very easy to accept. Thank you both so much!!
At 8pm I almost fall asleep at the dinner table but somehow manage to stay awake until 9pm. And then the body finally gets its well earned sleep.