July 2016
As mentioned here we were on our way to China. We were going to leave the bicycles in Kunming and go home to Germany for a break. So with Germans being able to get Visa free entrance into Vietnam for 15 days at the moment we took that possibility and cycled from Nam Can to Hanoi.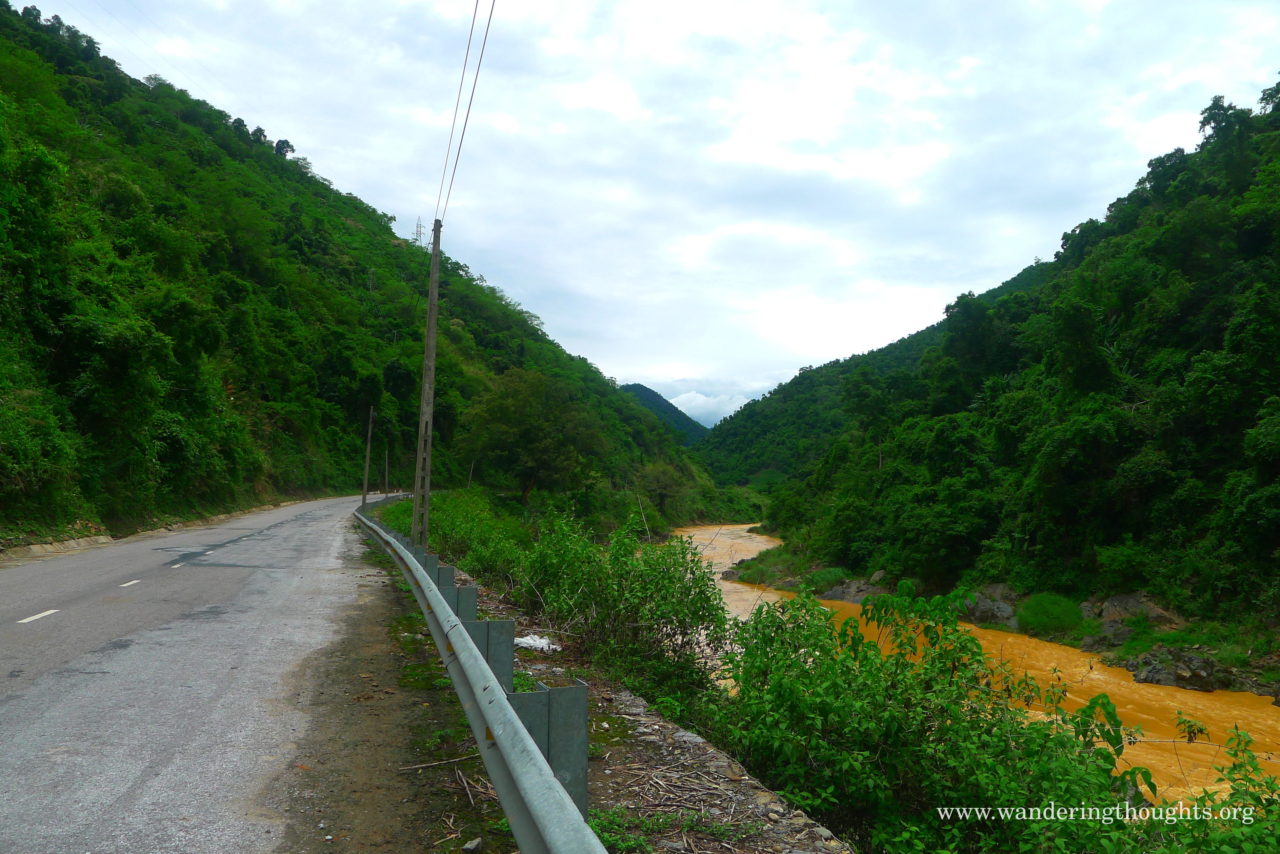 The extremes were staggering. At first we cycled through small villages and over quiet roads. Had a beer in the evening at one of the many local draft beer shops.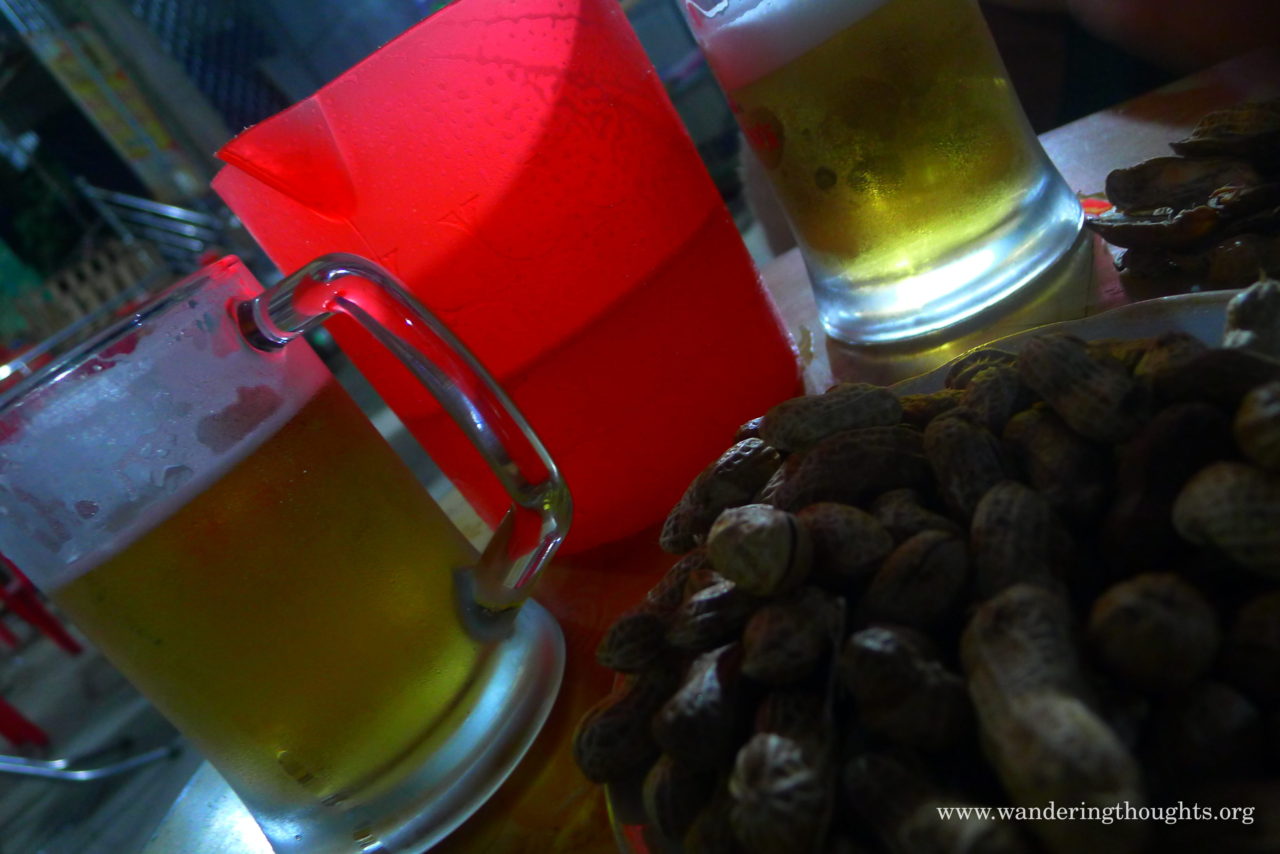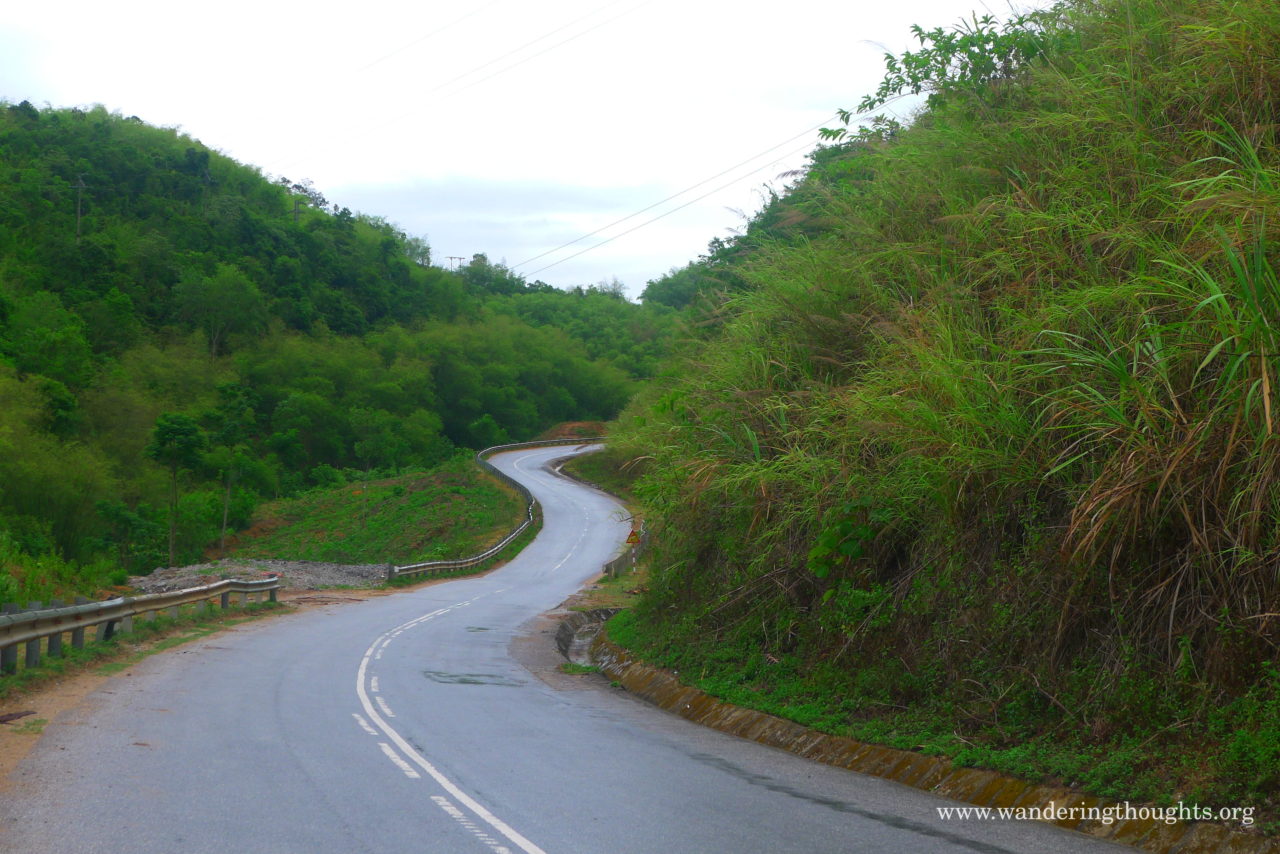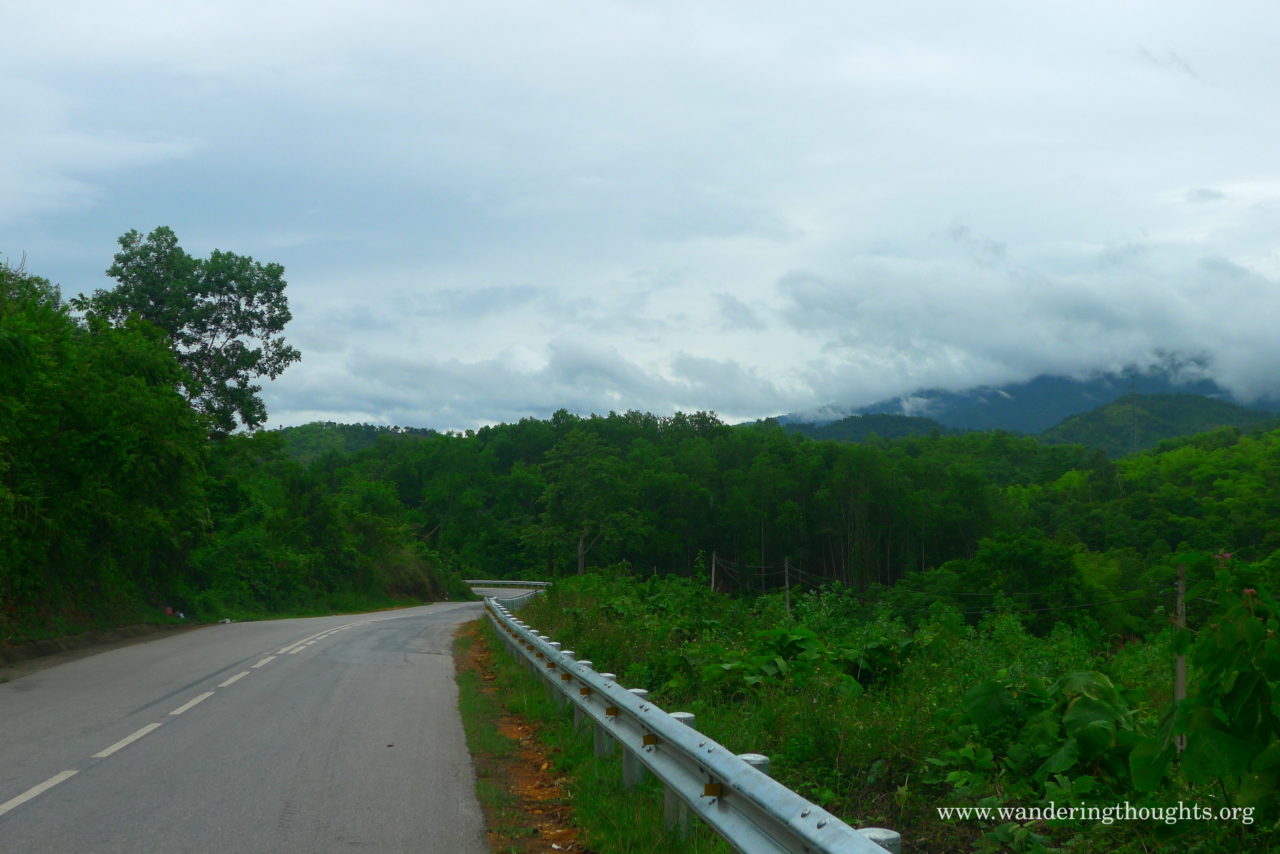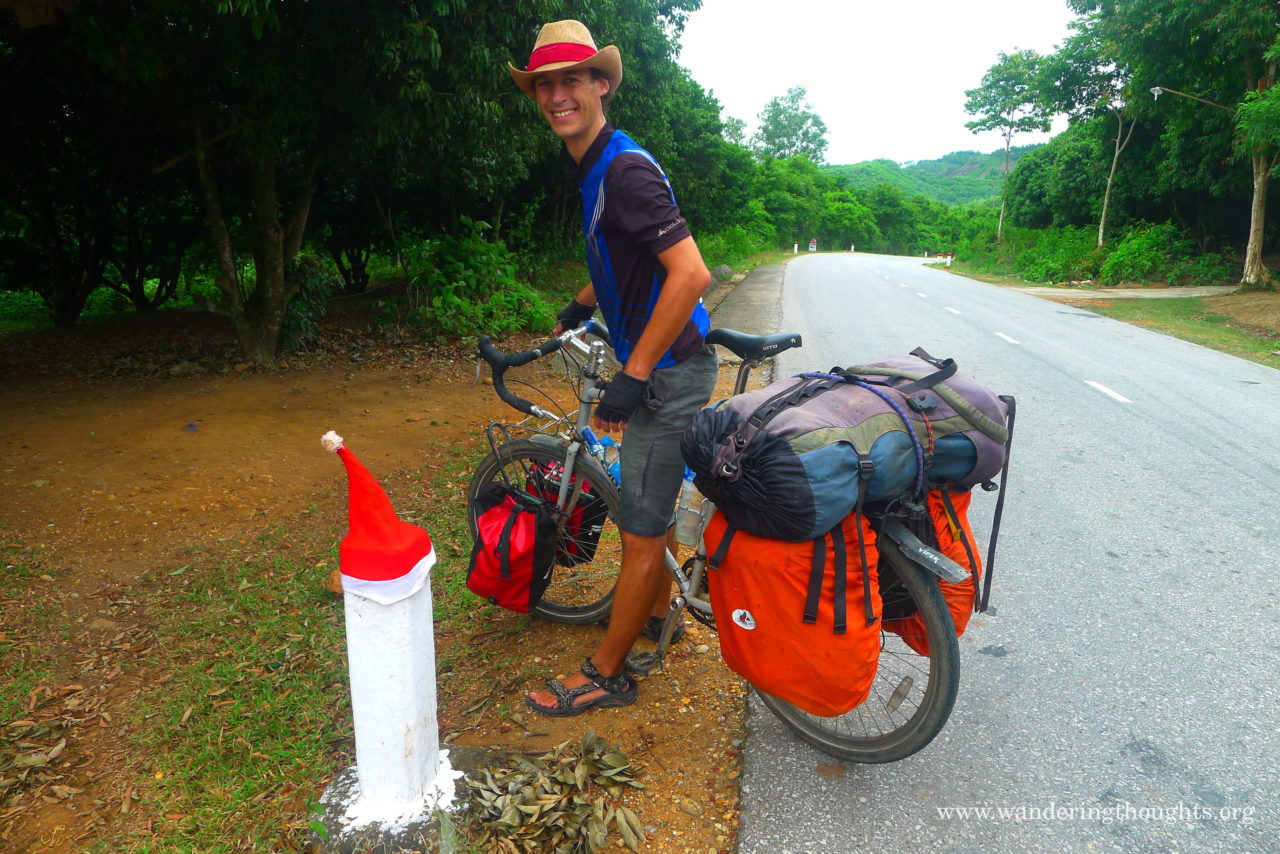 When the Ho Chi Minh Highway began the traffic was starting to get a bit more intense. Many drivers that passed us had a rather intimate relationship with their horns and honked at us and every other vehicle in sight.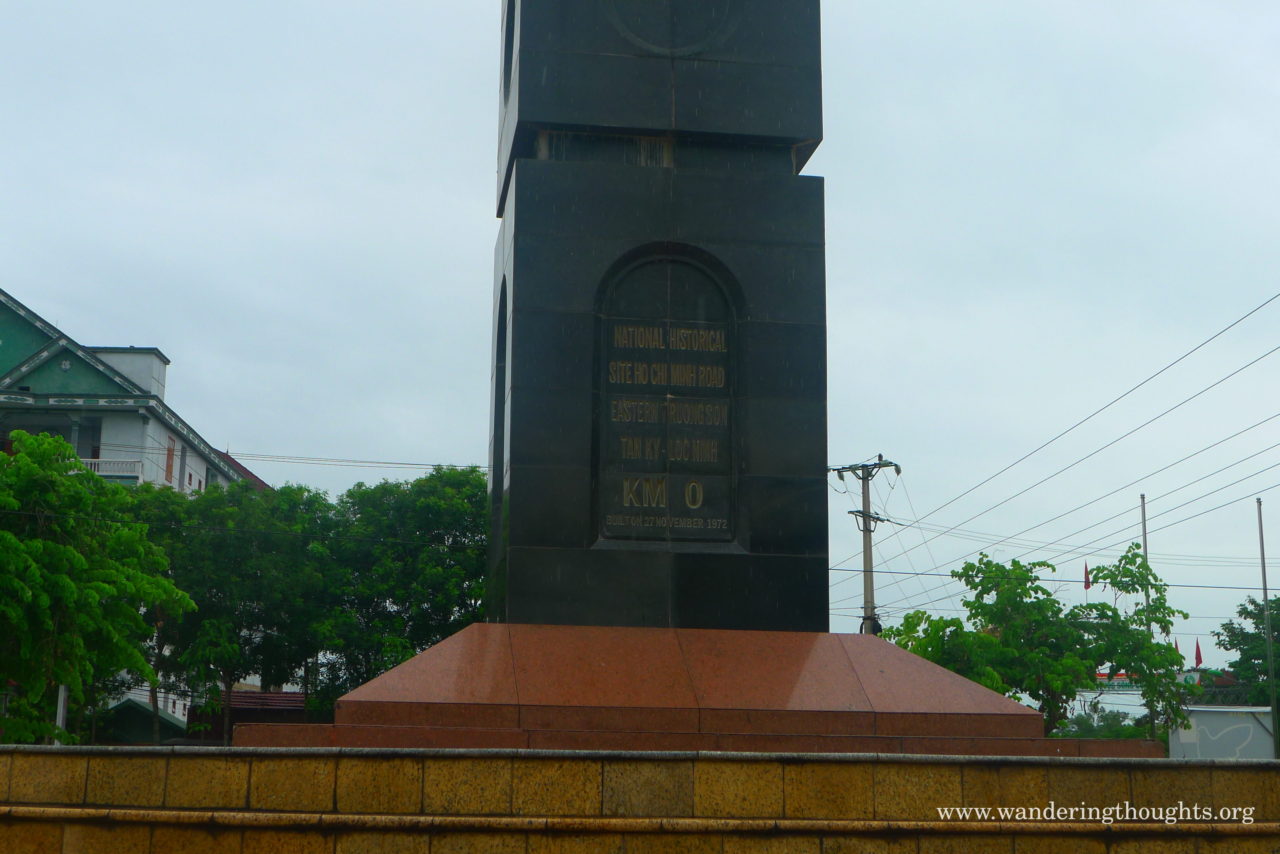 We quickly learned a few words for vegetarian food in Vietnamese and after that it was quite easy to find something delicious to eat. We loved the green tea that always came with the food.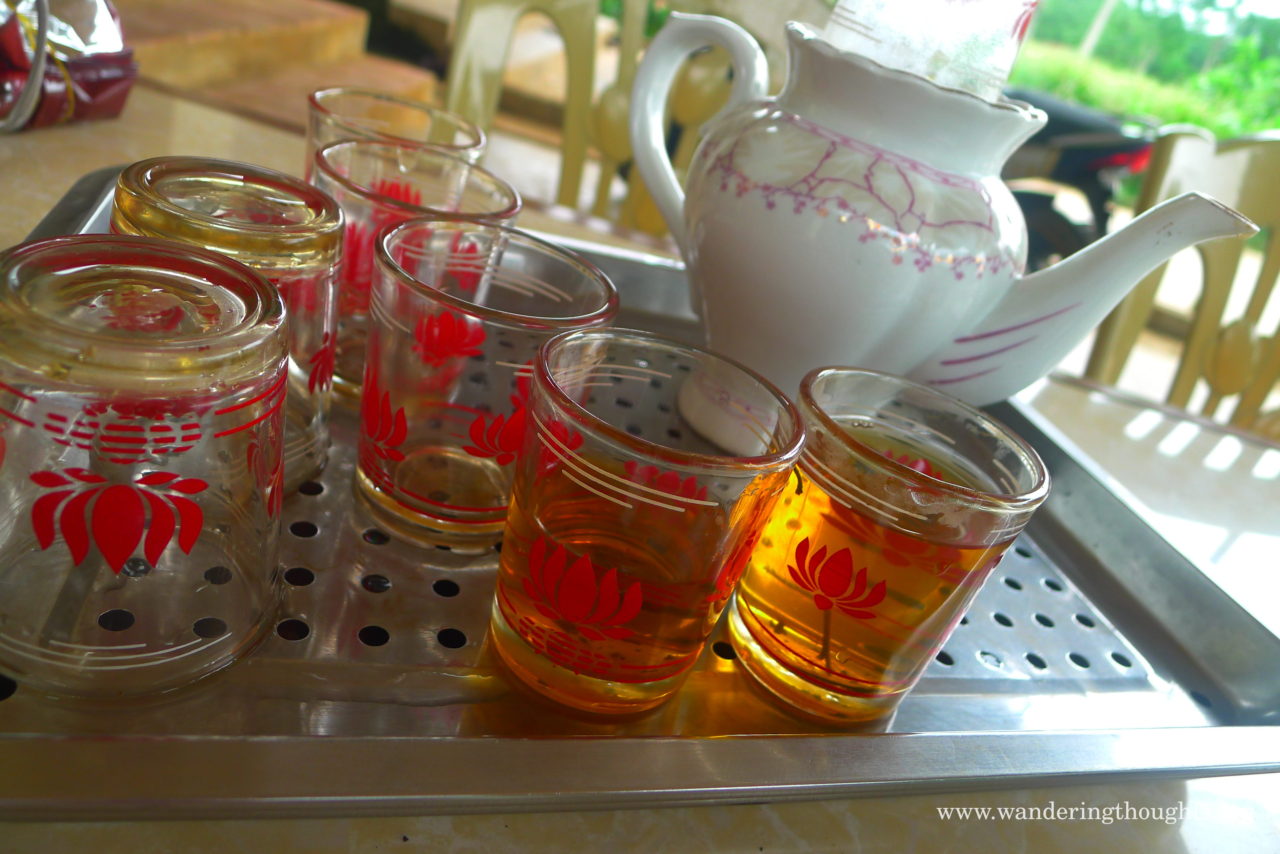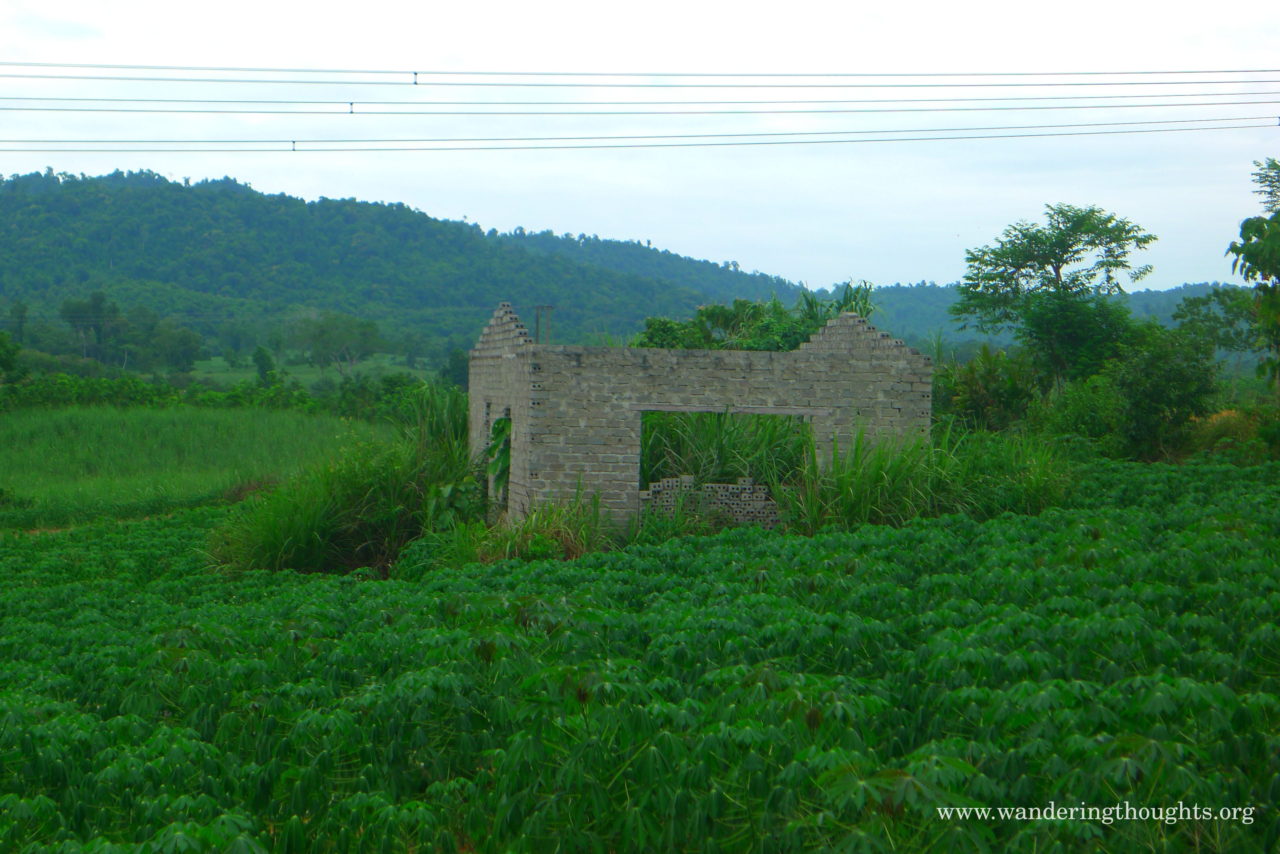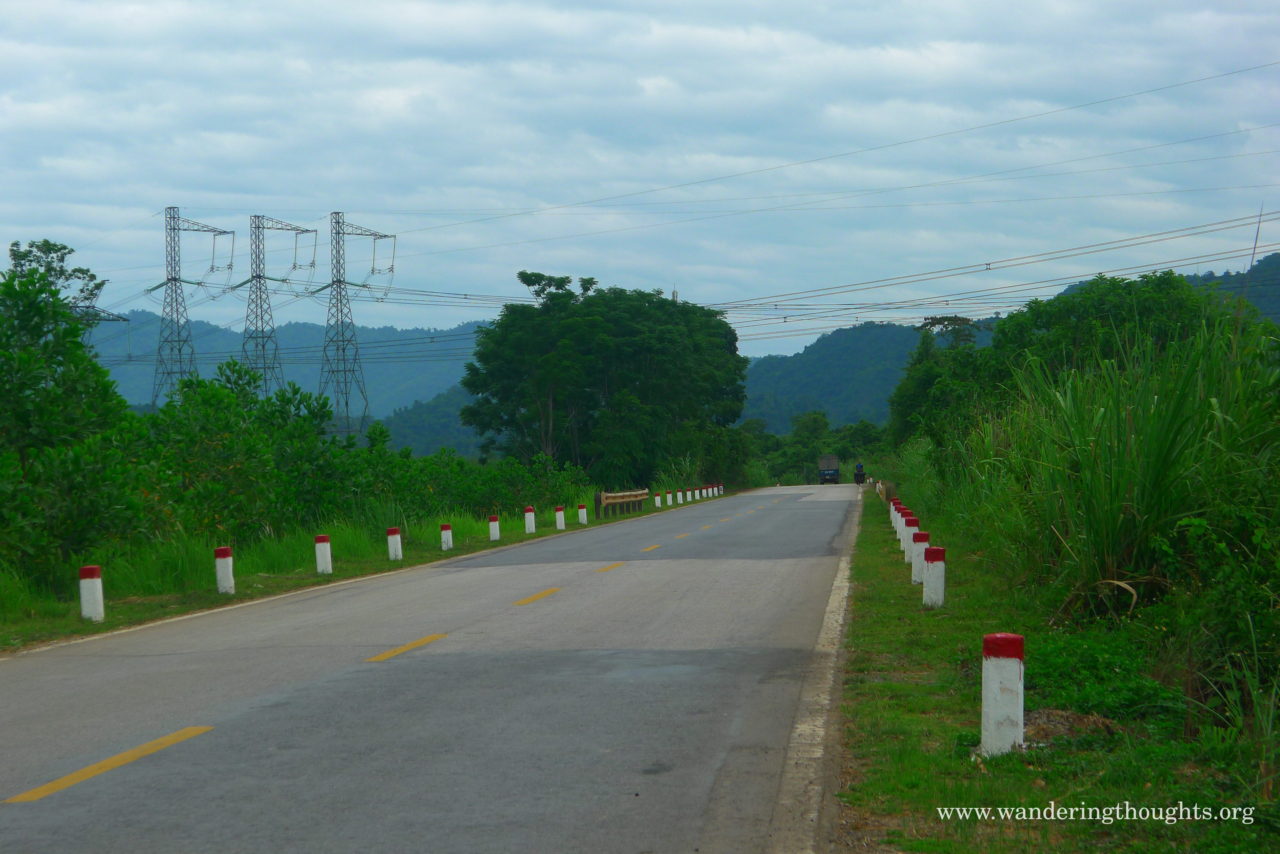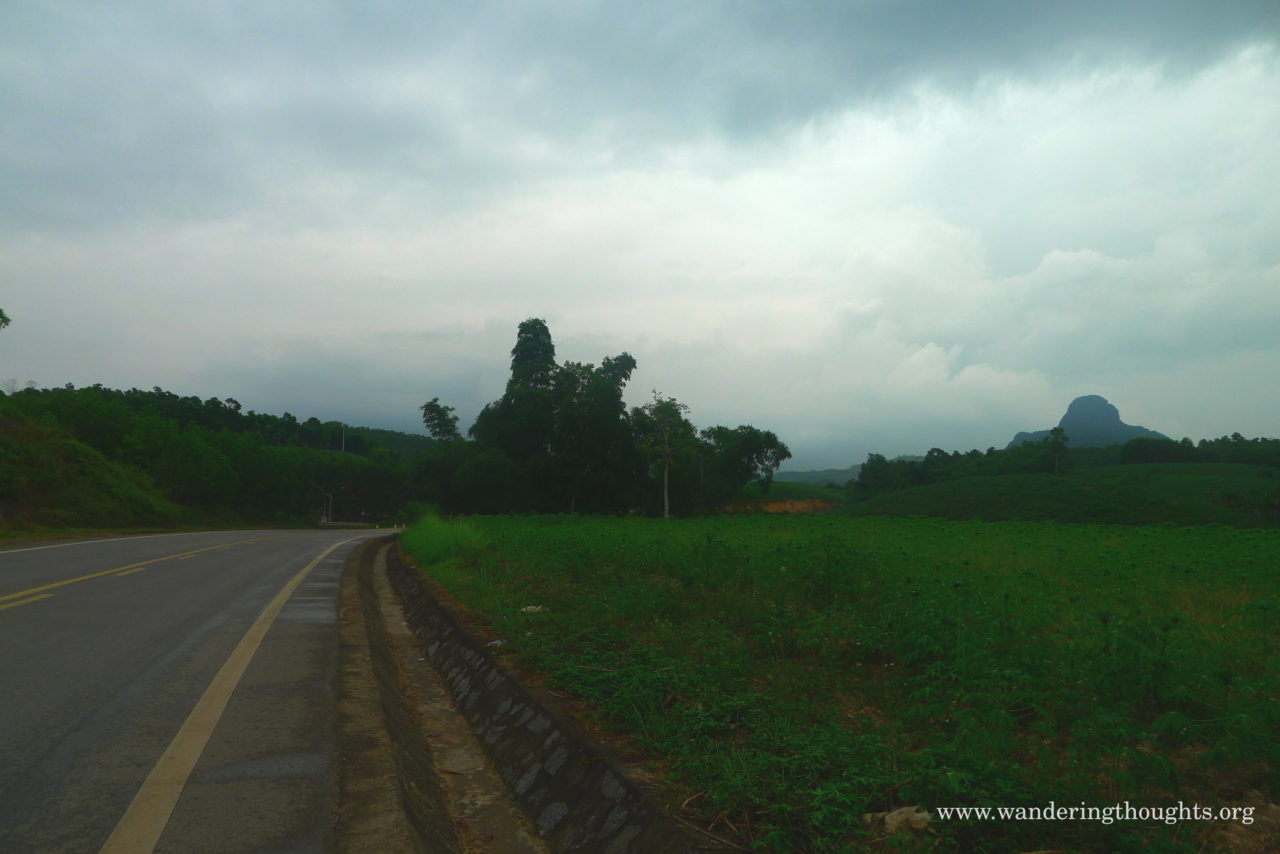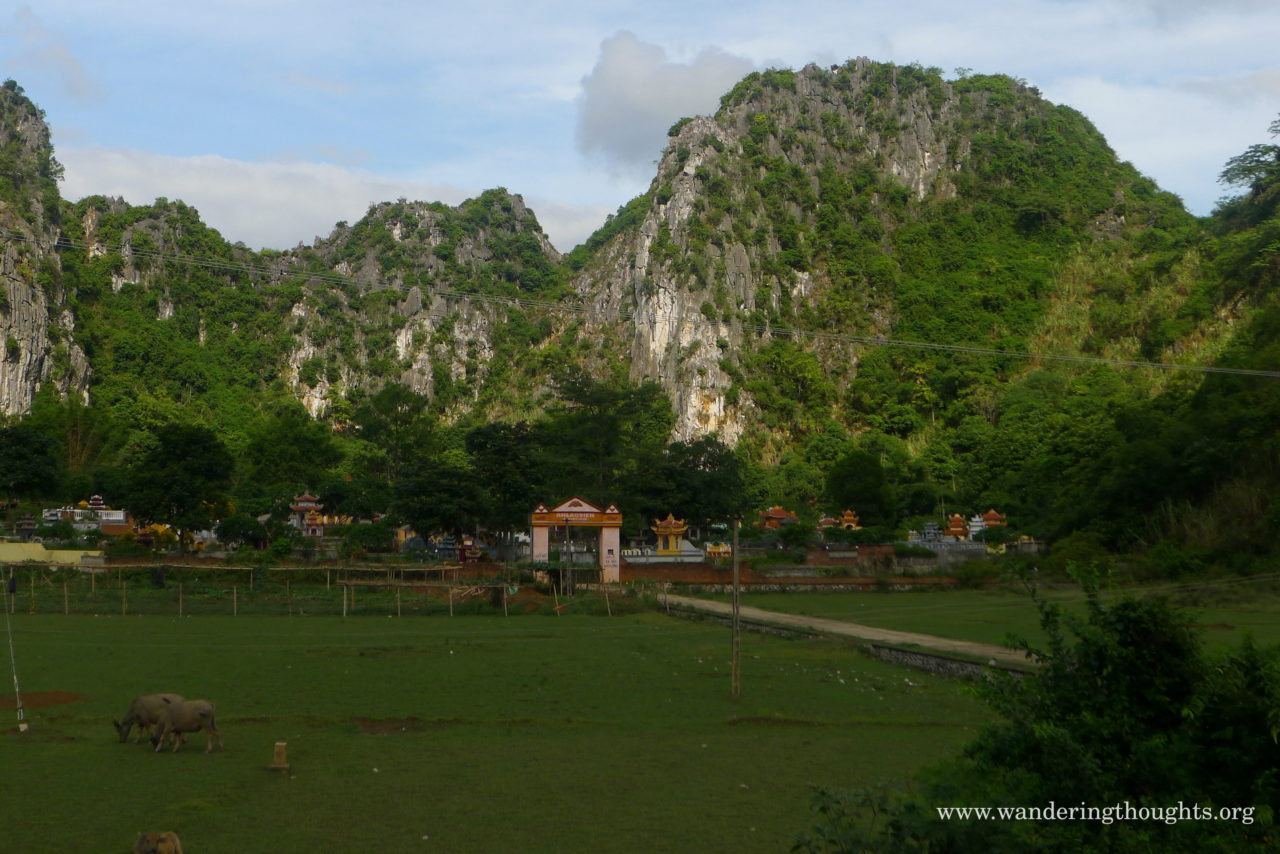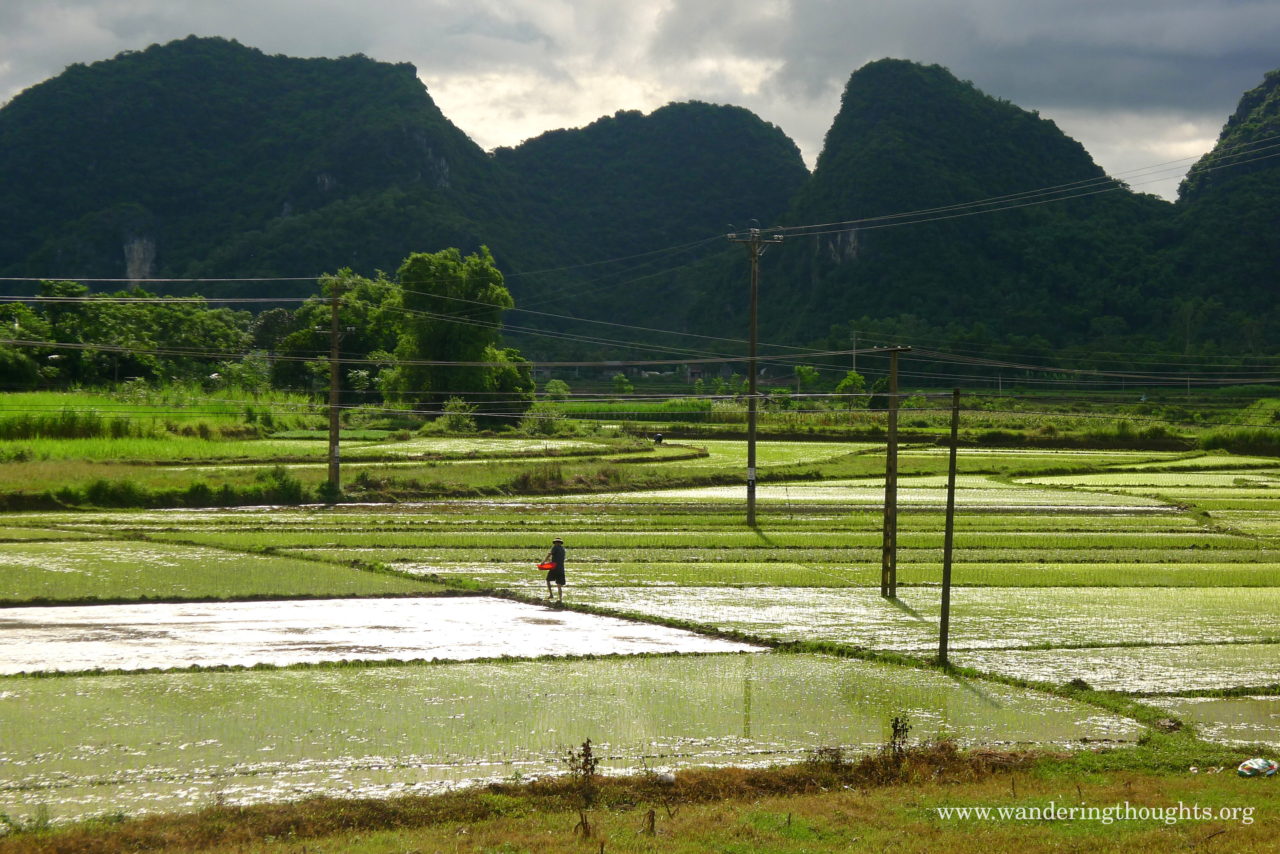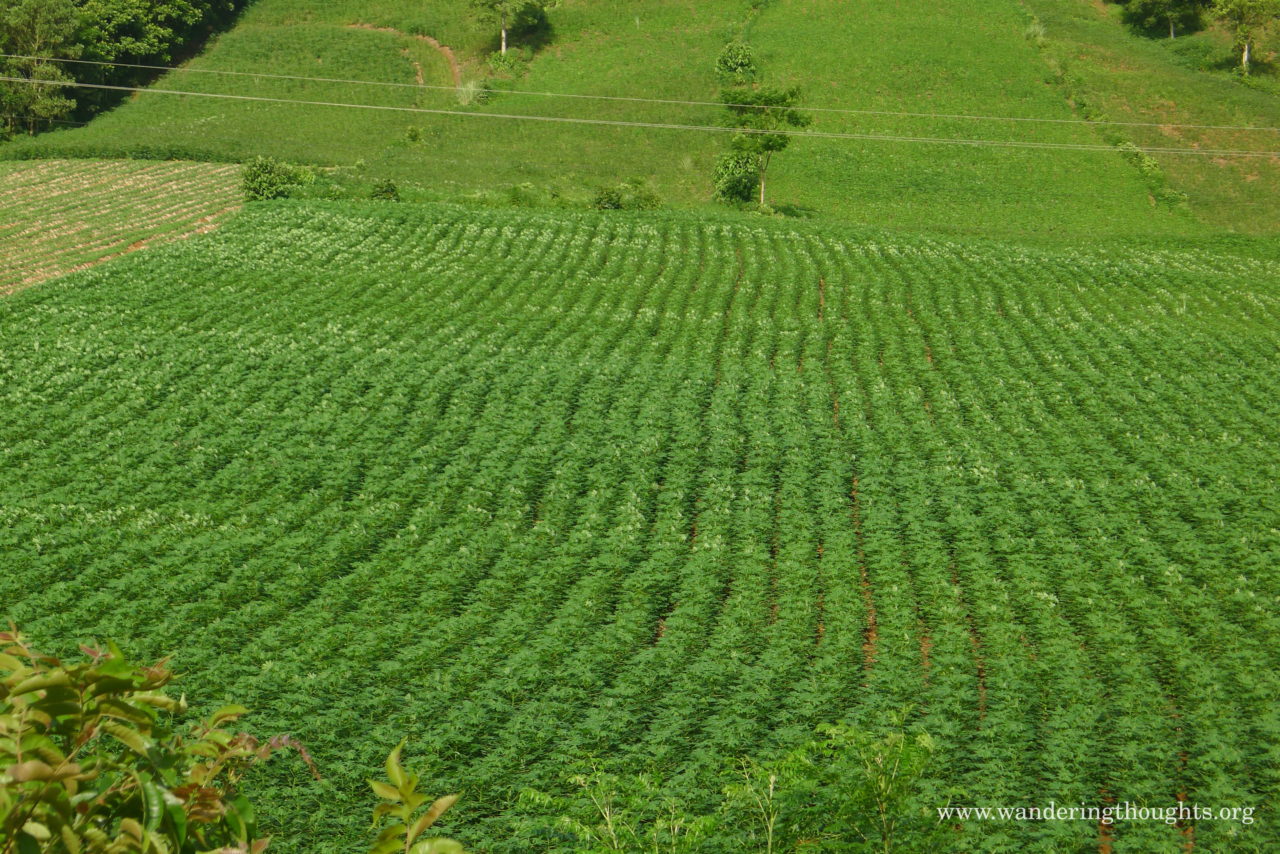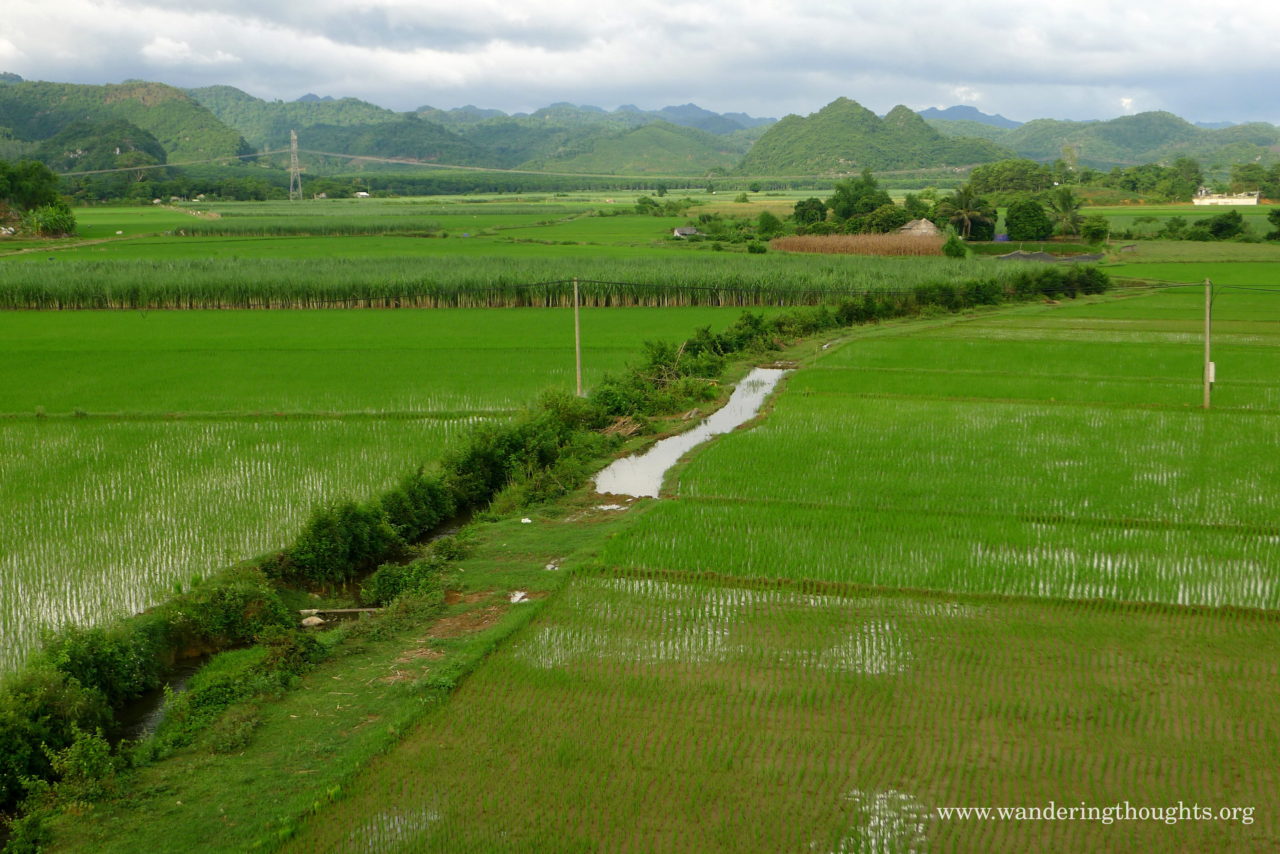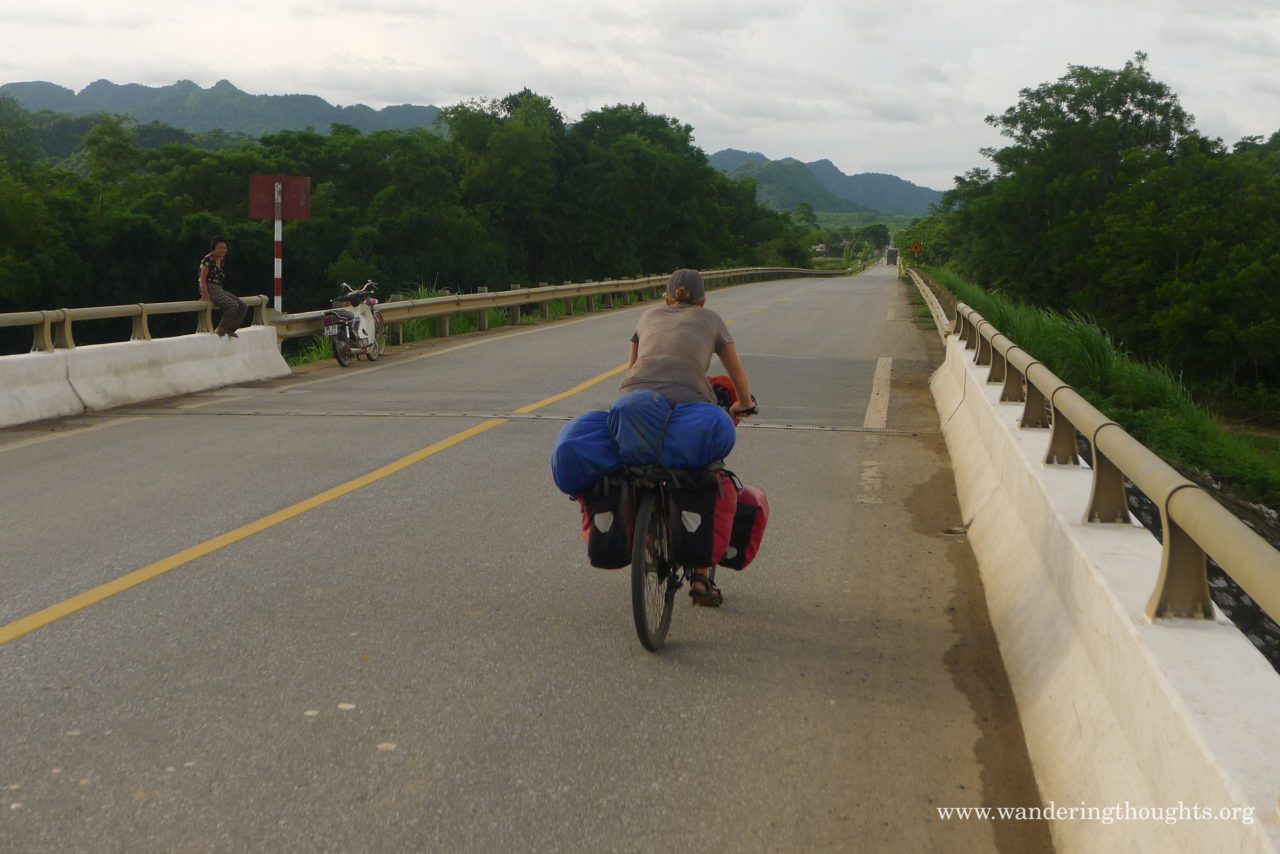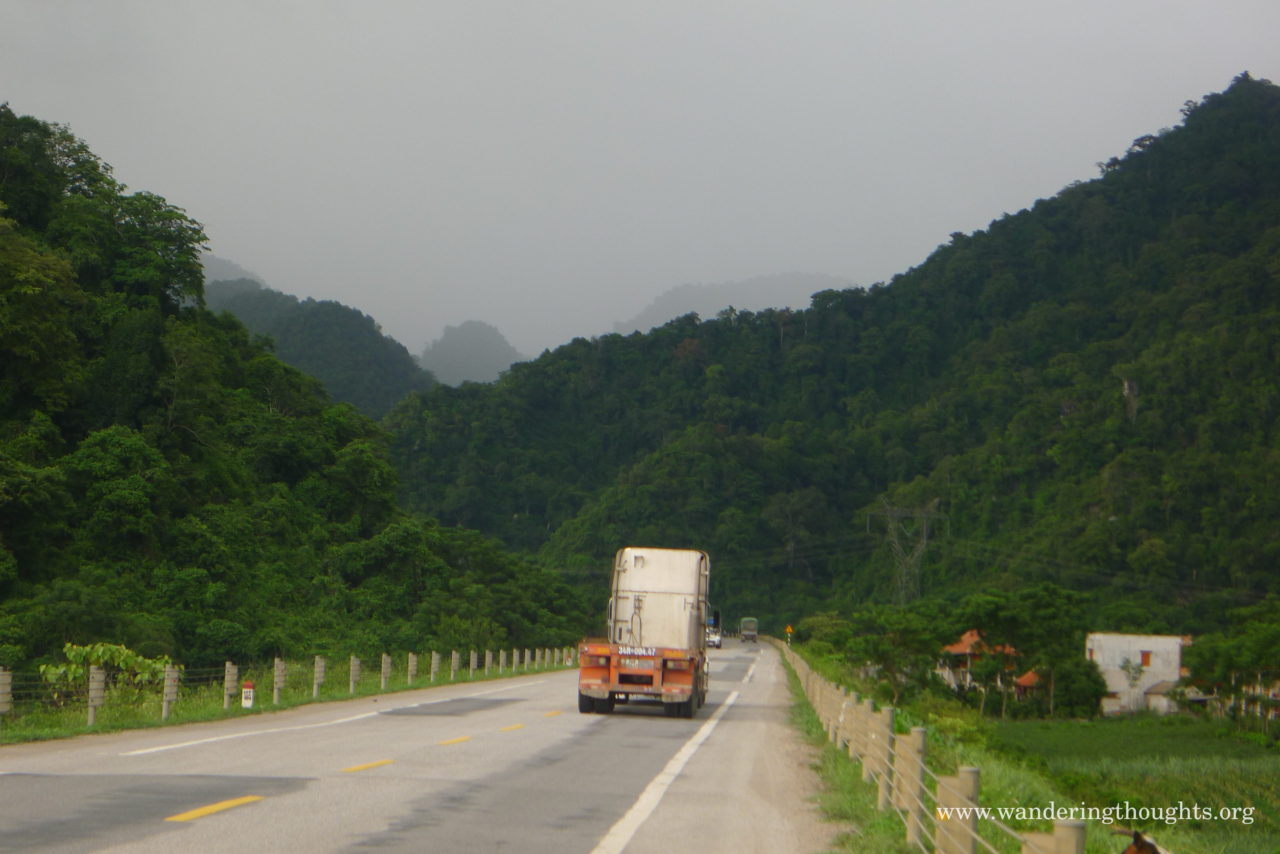 What I especially appreciated in those days were the ever present clouds. They clang ominously to the sky without ever unleashing on us. So we had a few relaxed days of cycling without the sun constantly beating down on us.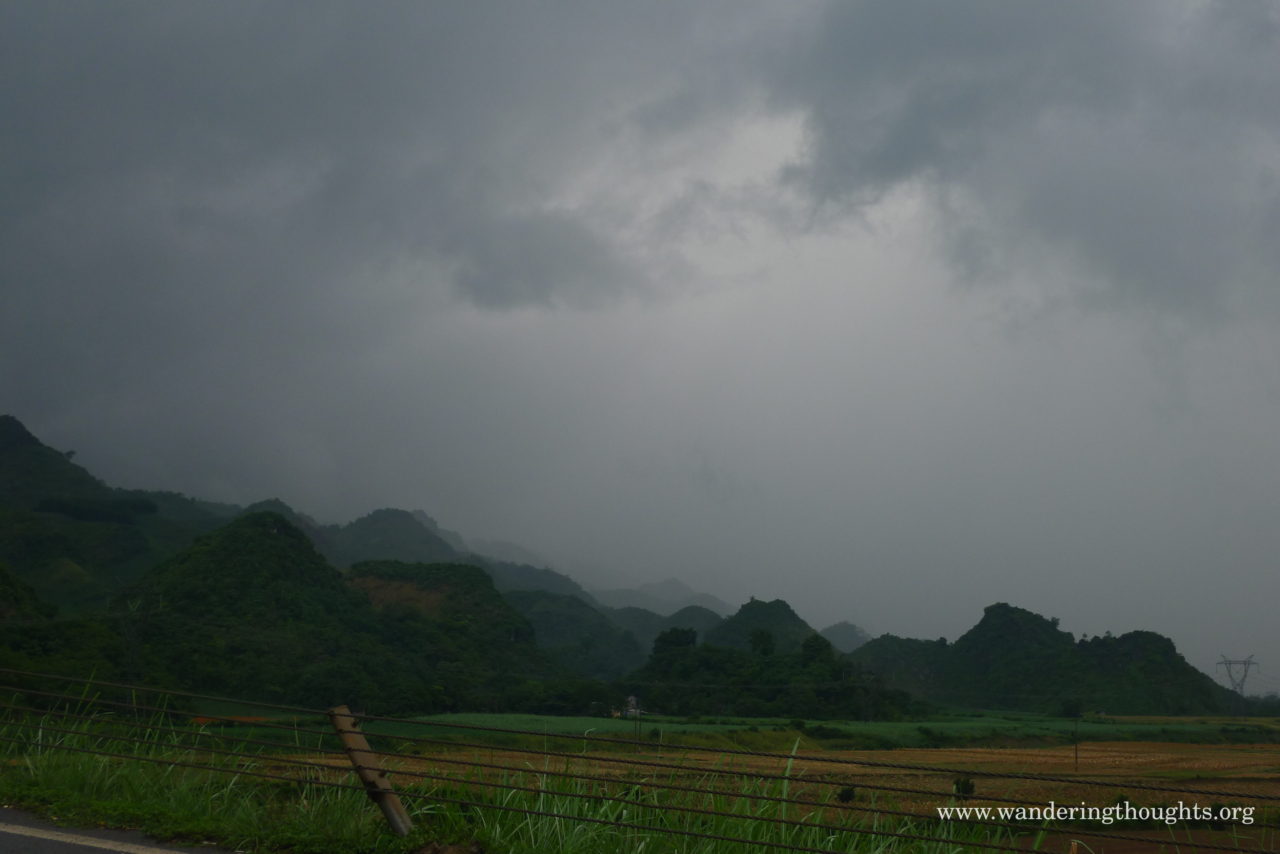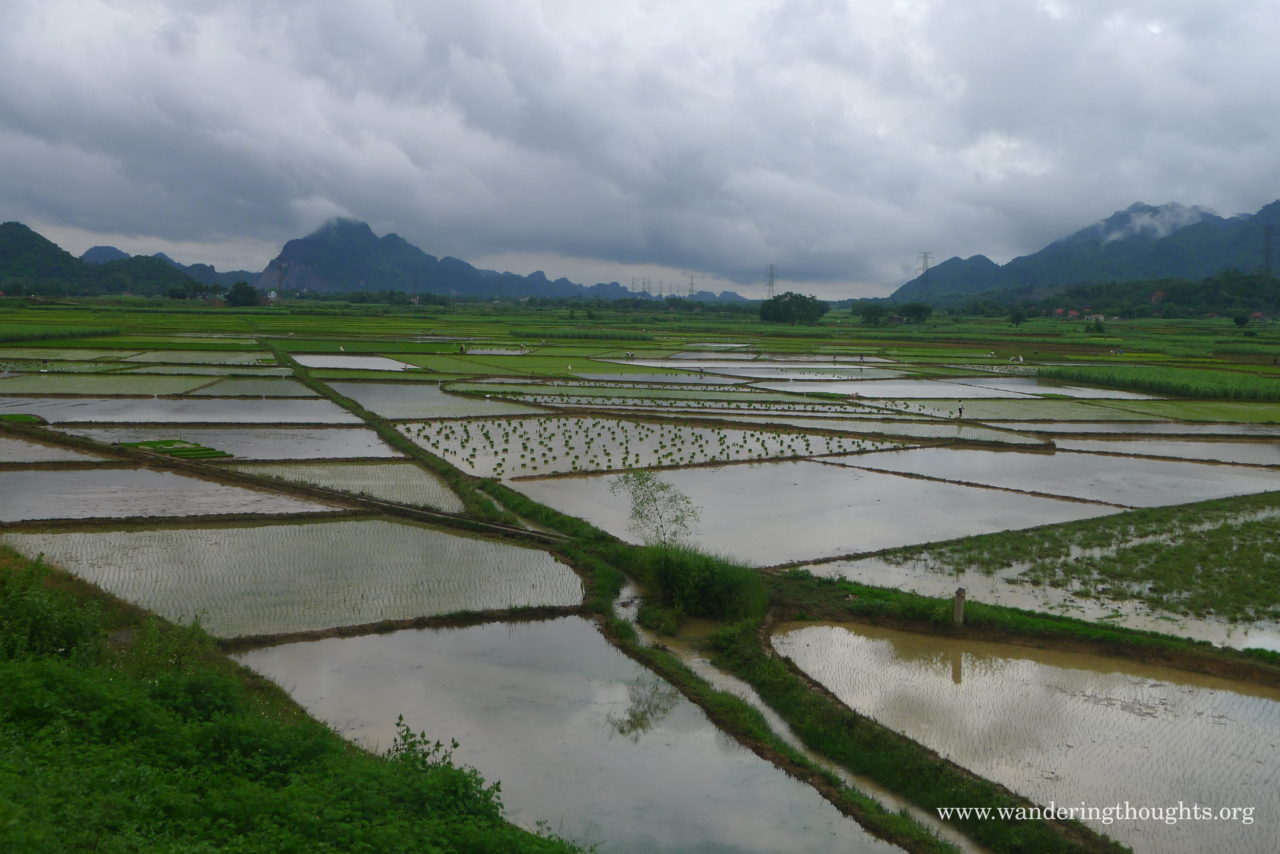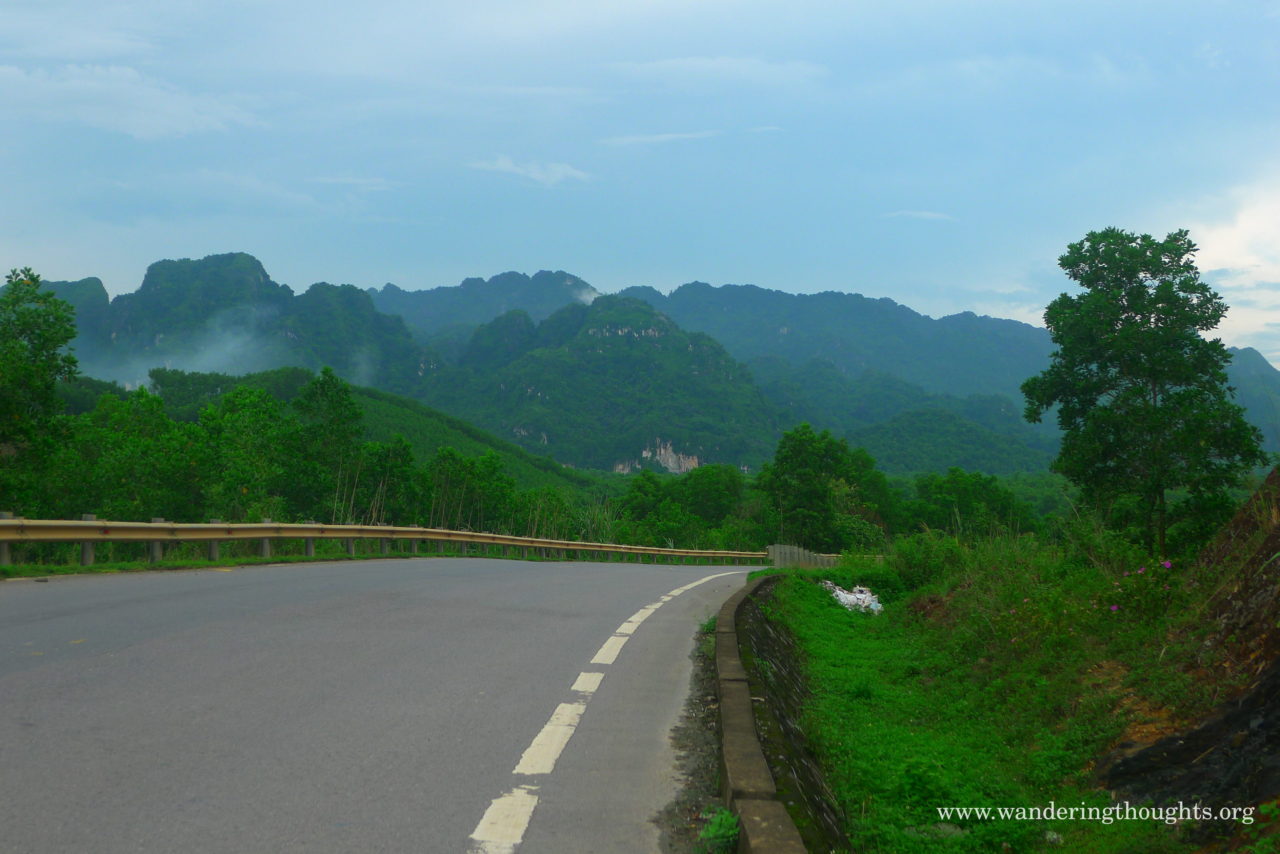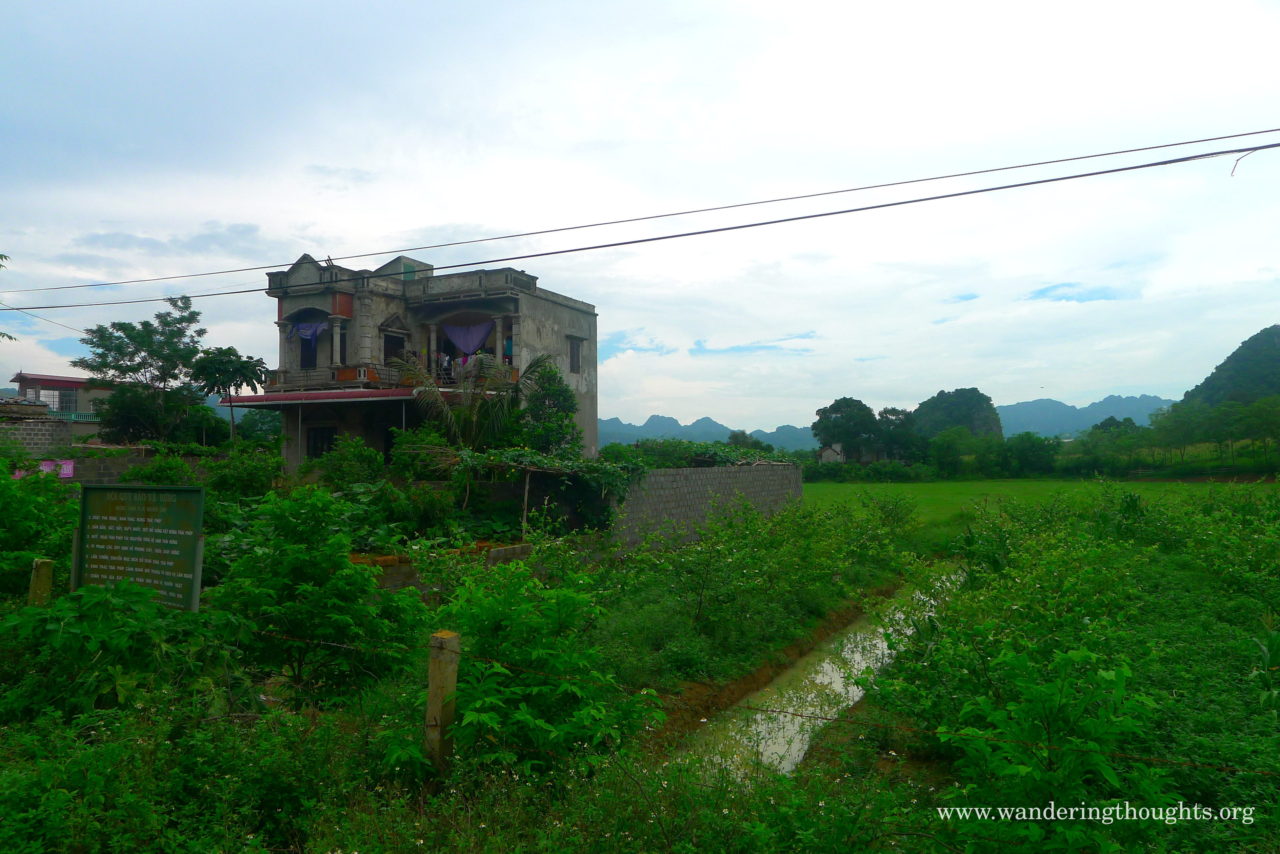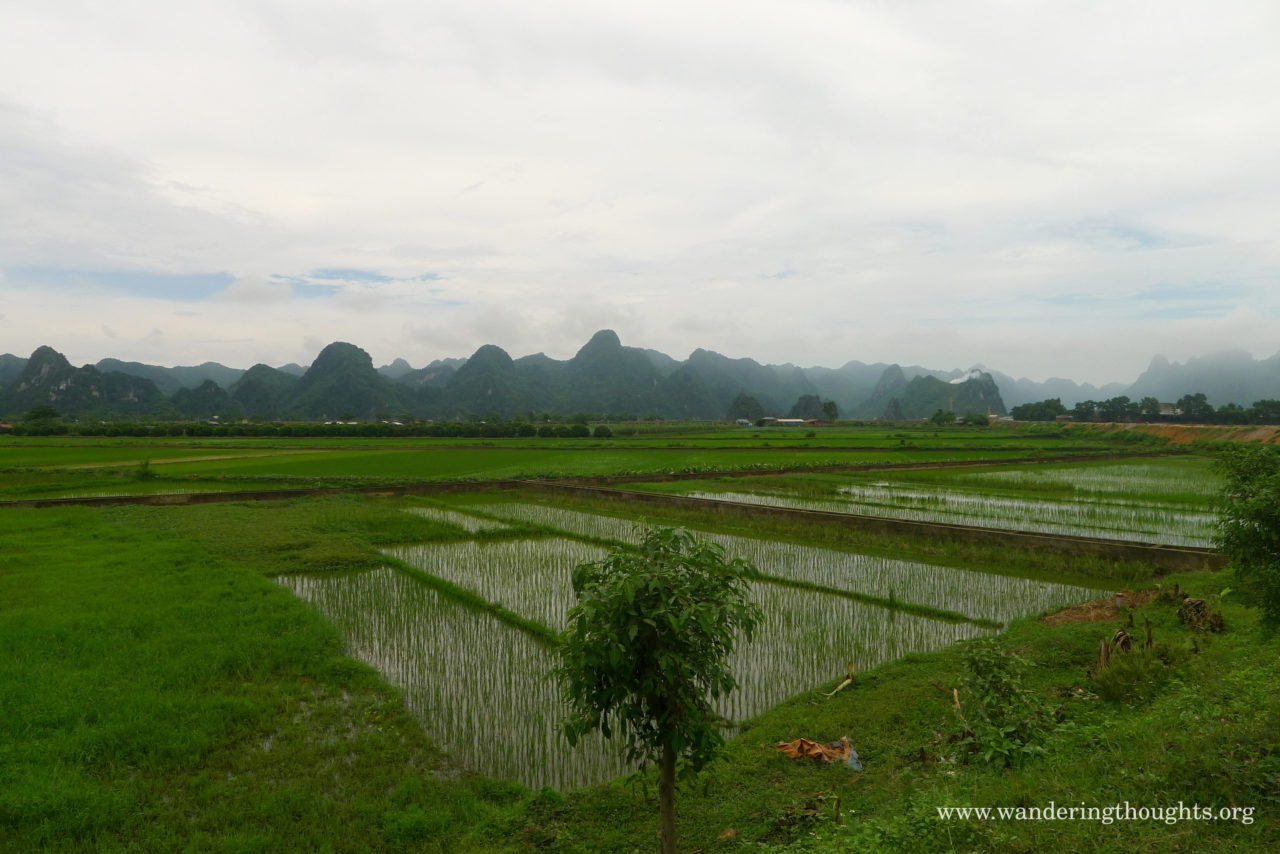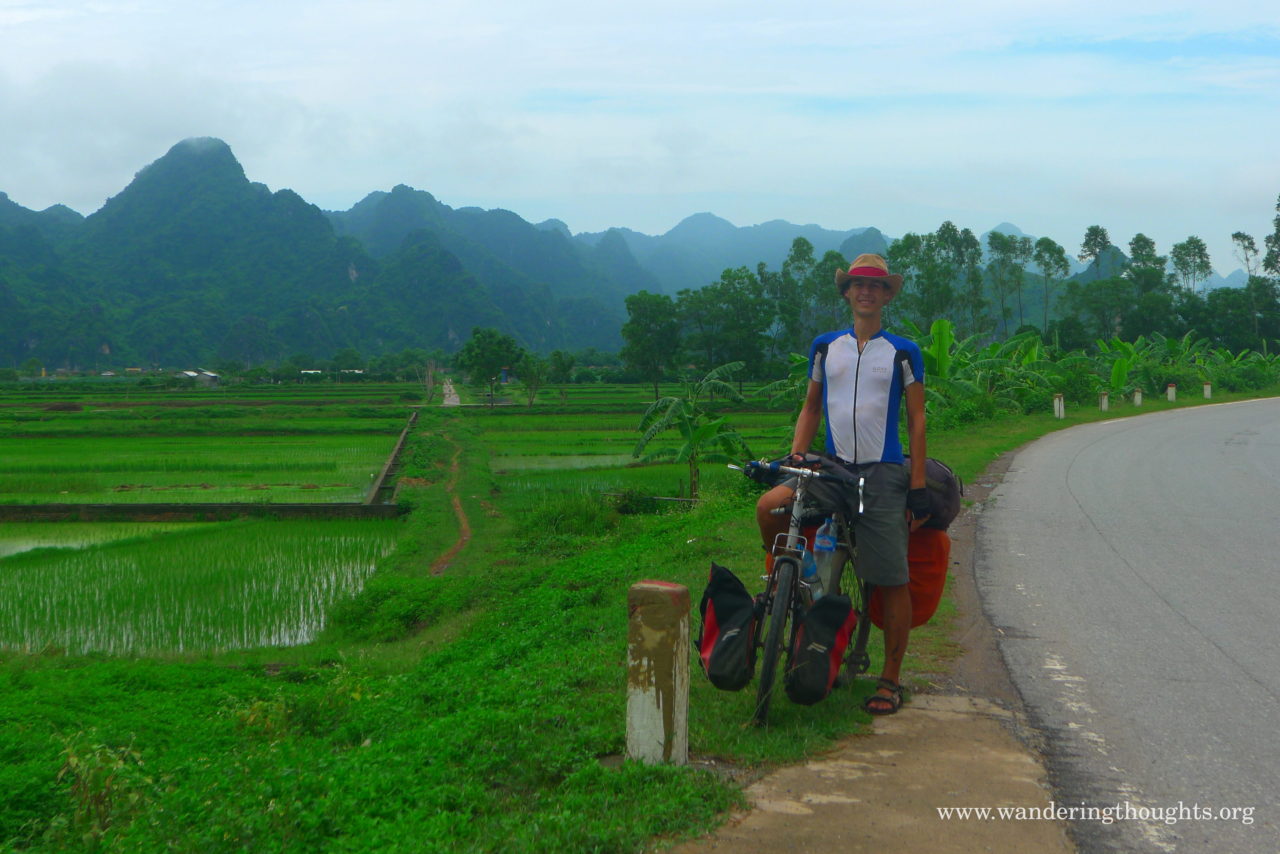 And then suddenly we arrived in Hanoi. The other side of the extreme. As we drew closer to the city, traffic started to whizz past us from all sides and the honking was like a huge dissonant concert. And suddenly I felt like drowning in the city traffic and noise around me. I didn't want to continue any more, I just wanted to curl up in a ball and stop. Stop cycle touring, just not move forward any more.
So we stopped for a coffee, had a break and then of course continued. Stopping in the middle of a busy road is not the best of alternatives after all. Torsten took over navigating and I just followed as best as I could. We stopped once more and I waited with the bicycles while he bought some supplies for dinner. Soon after we arrived at Mike's place, our warmshowers host in Hanoi.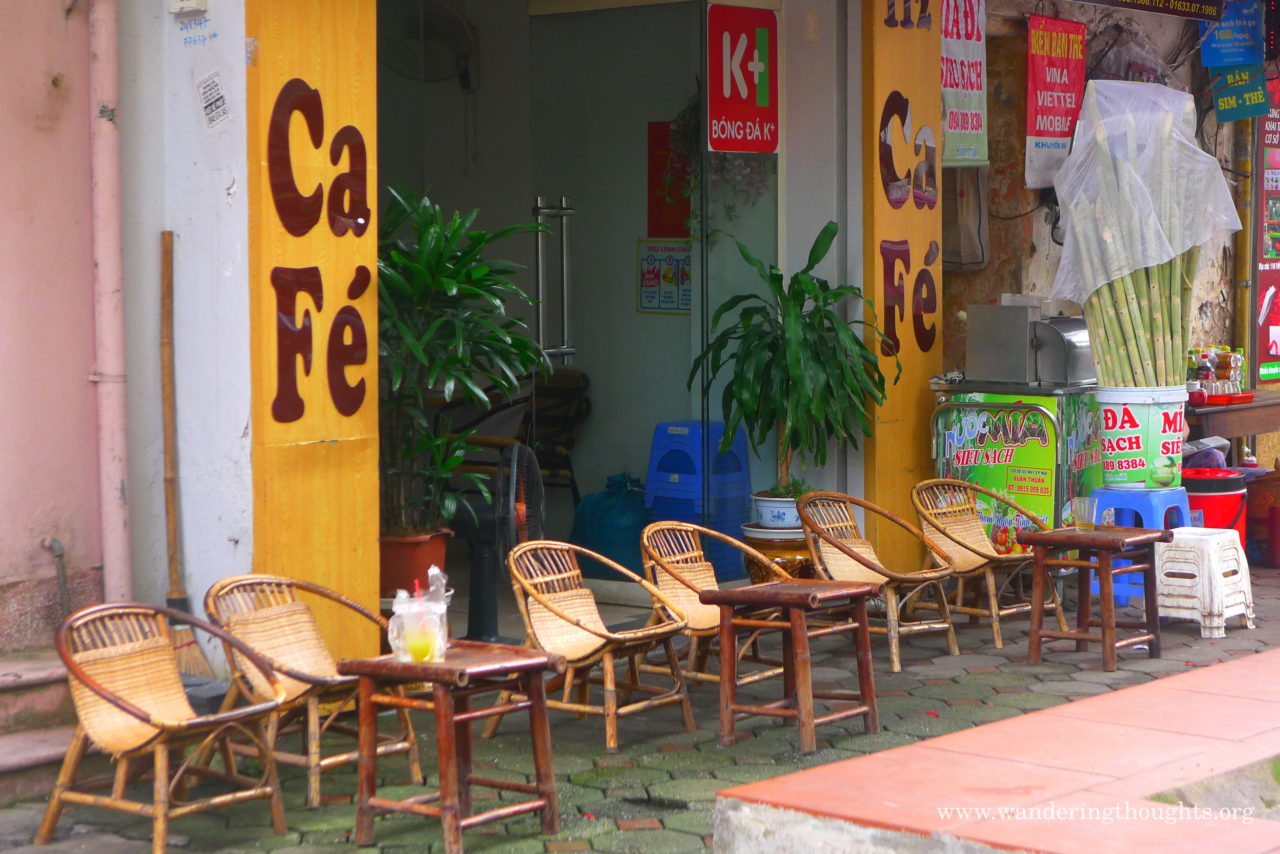 And as much as I hated the traffic at first the more I loved Hanoi from the next morning on. Use the search engine of your choice for some pictures as I was too busy with all the city life around me to take any. But I really loved the millions of coffee places, the fruit vendors walking through the street and the difference between the loud and busy roads and the quiet side alleys where people live.
We also found the perfect place to celebrate Torsten's birthday: A vegetarian buffet with Yoghurt coffee for dessert. Freakin' delicious, let me tell you!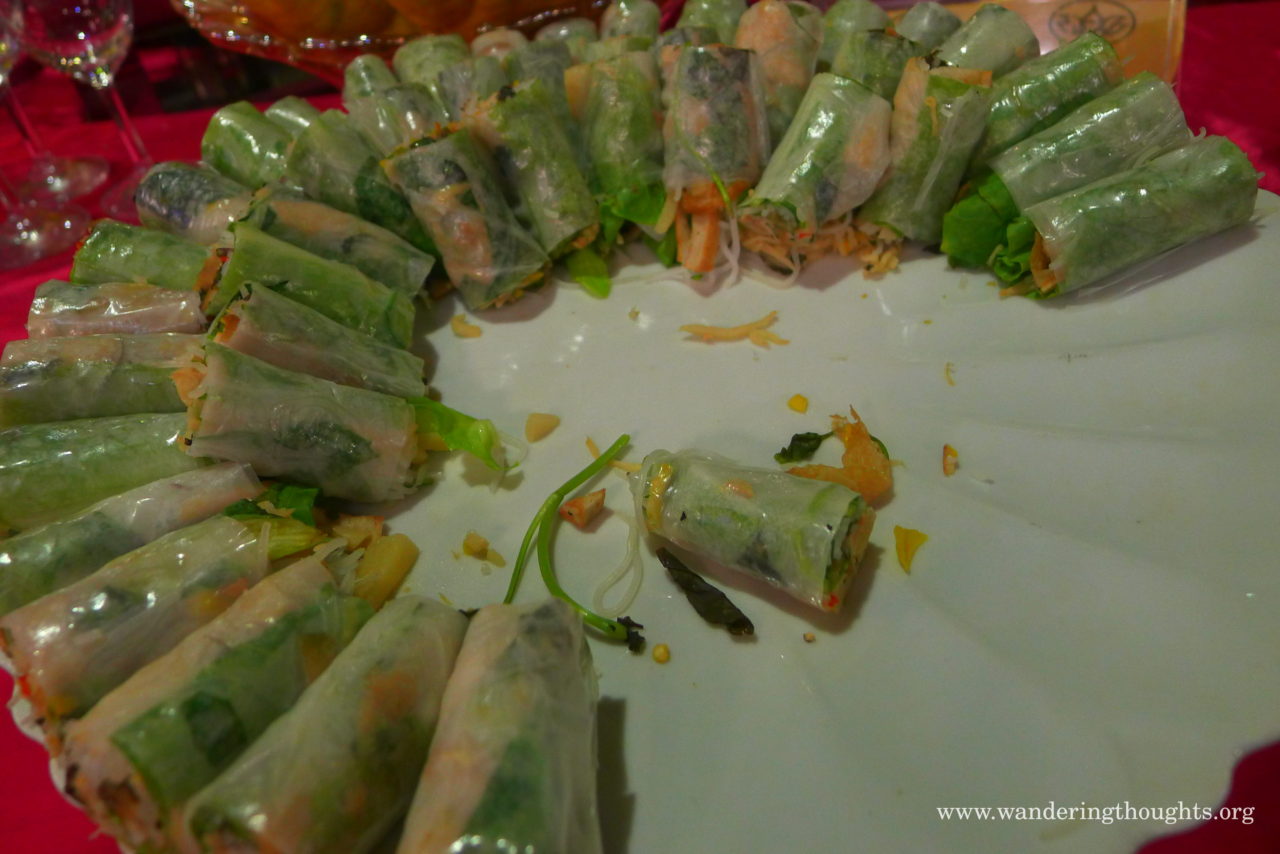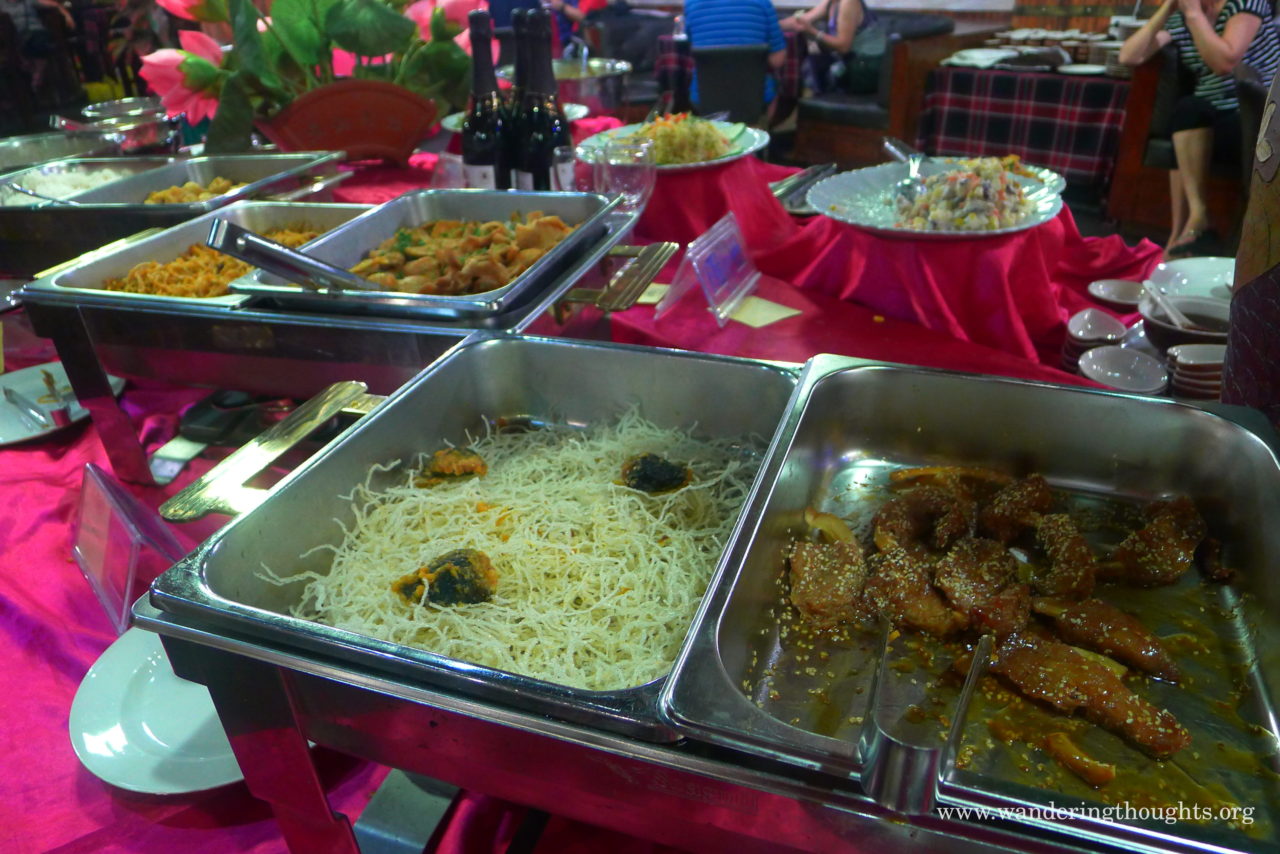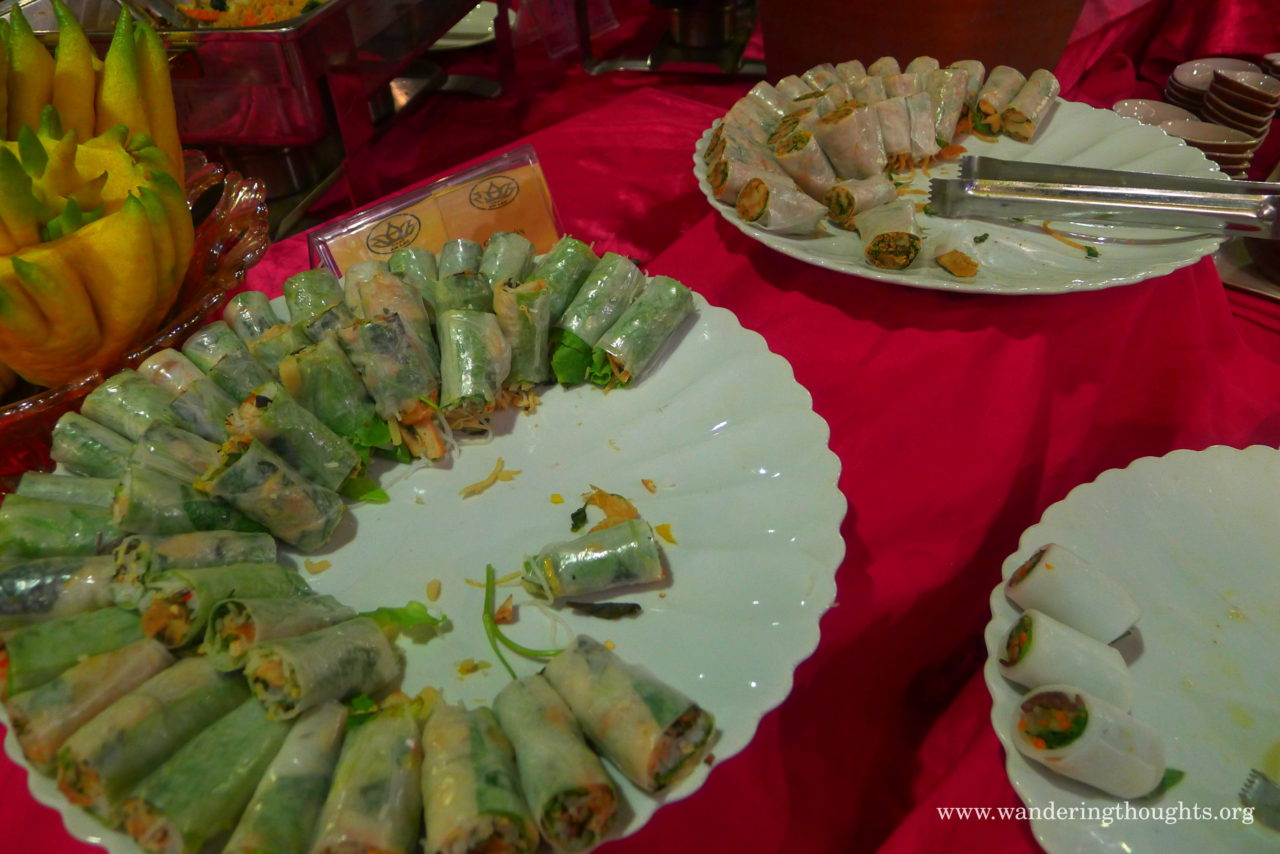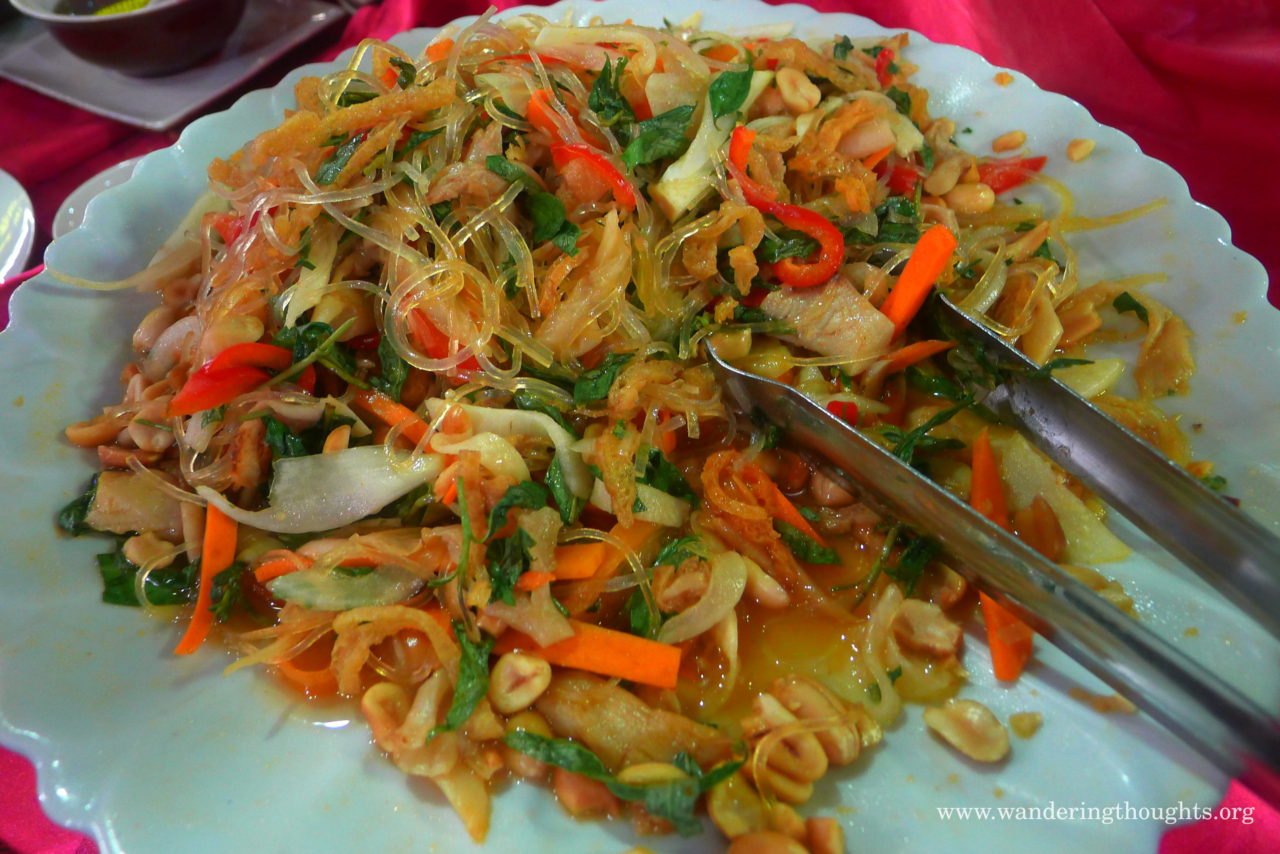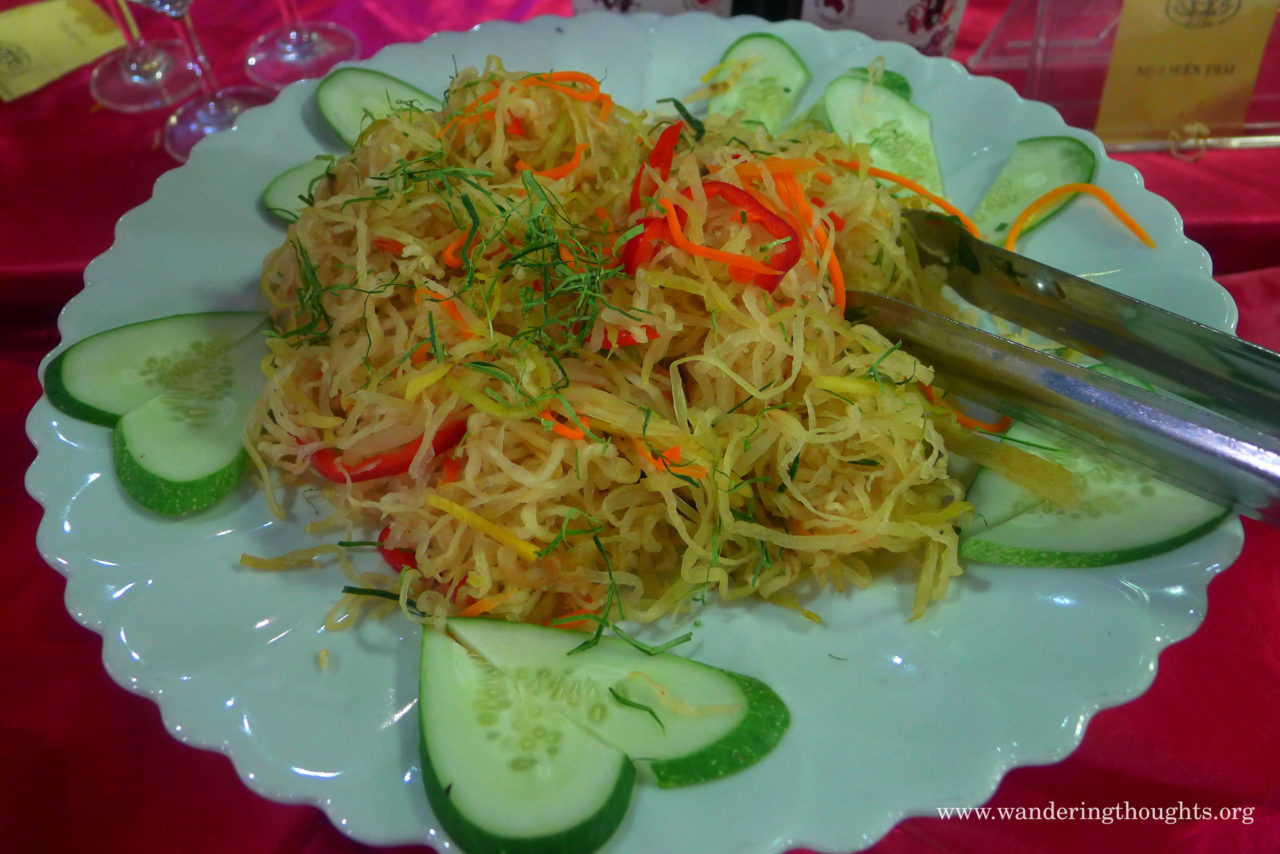 Here in Hanoi we also finally found a place to replace Torsten's broken handlebar. At Lam Velo George was very helpful in finding a used handlebar in good condition and even helped us with some matching brakes.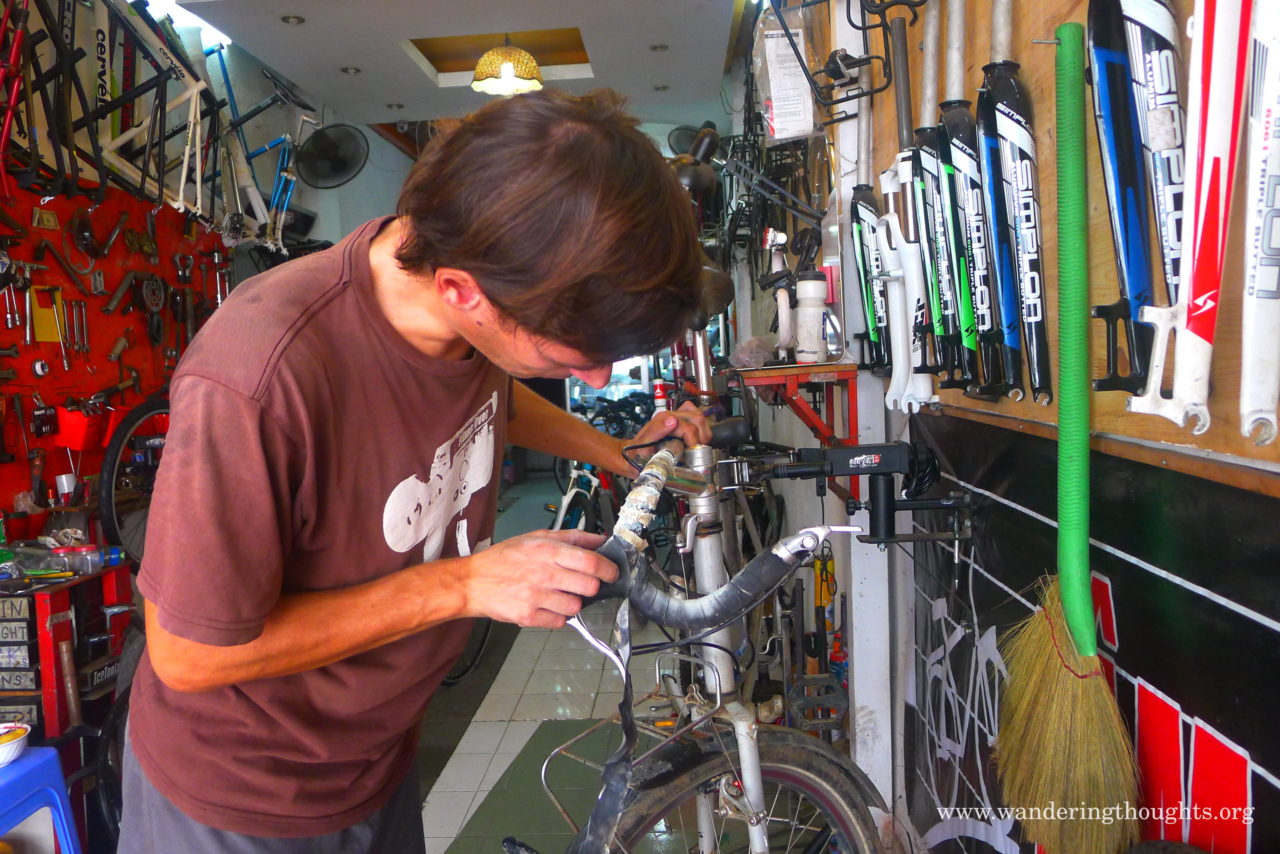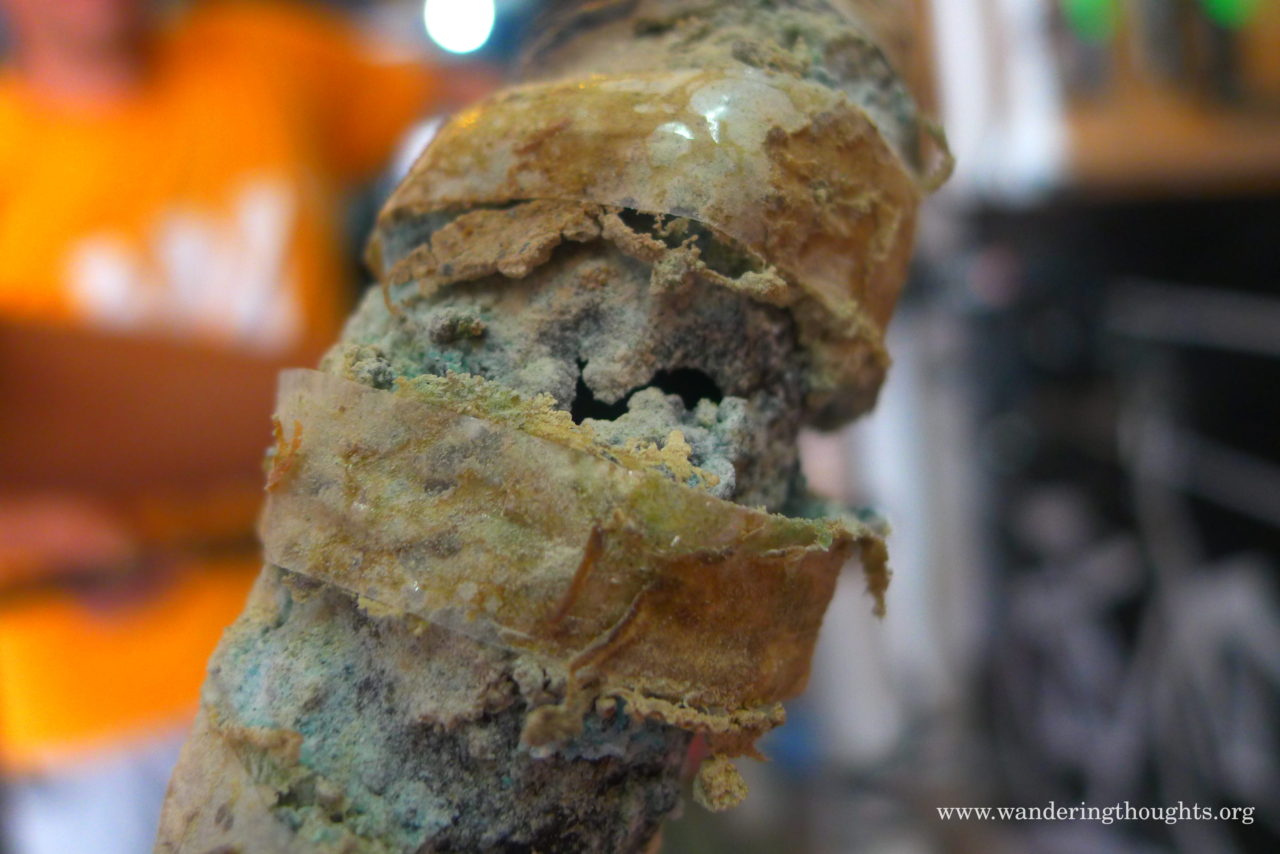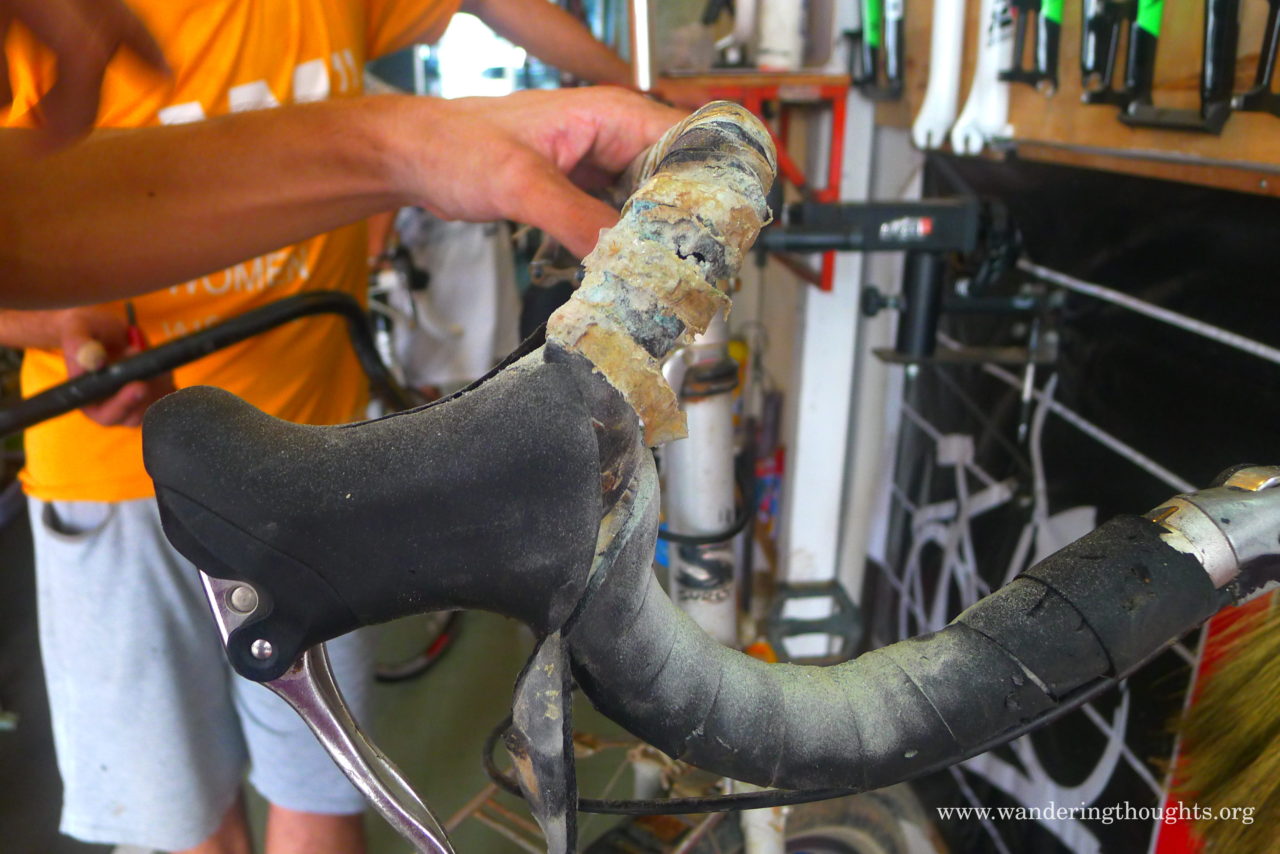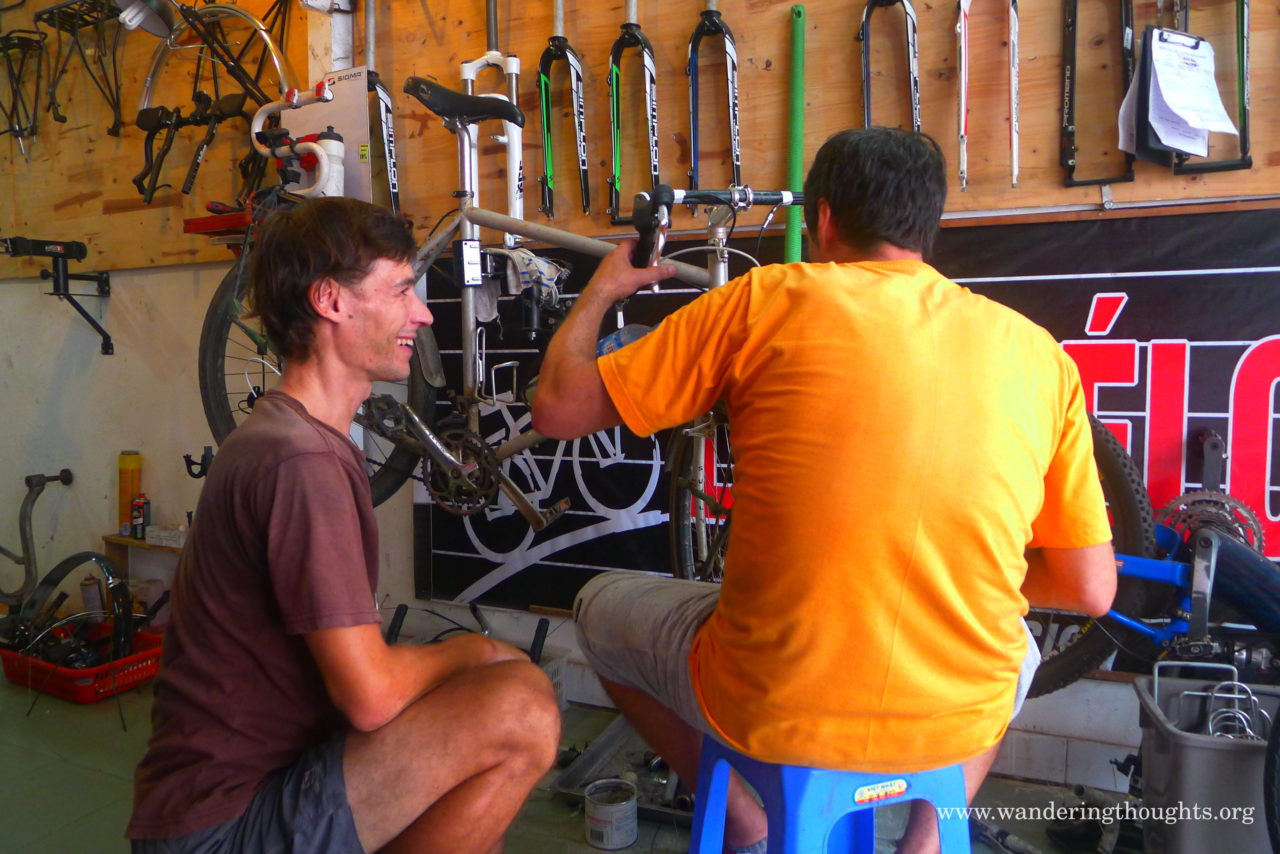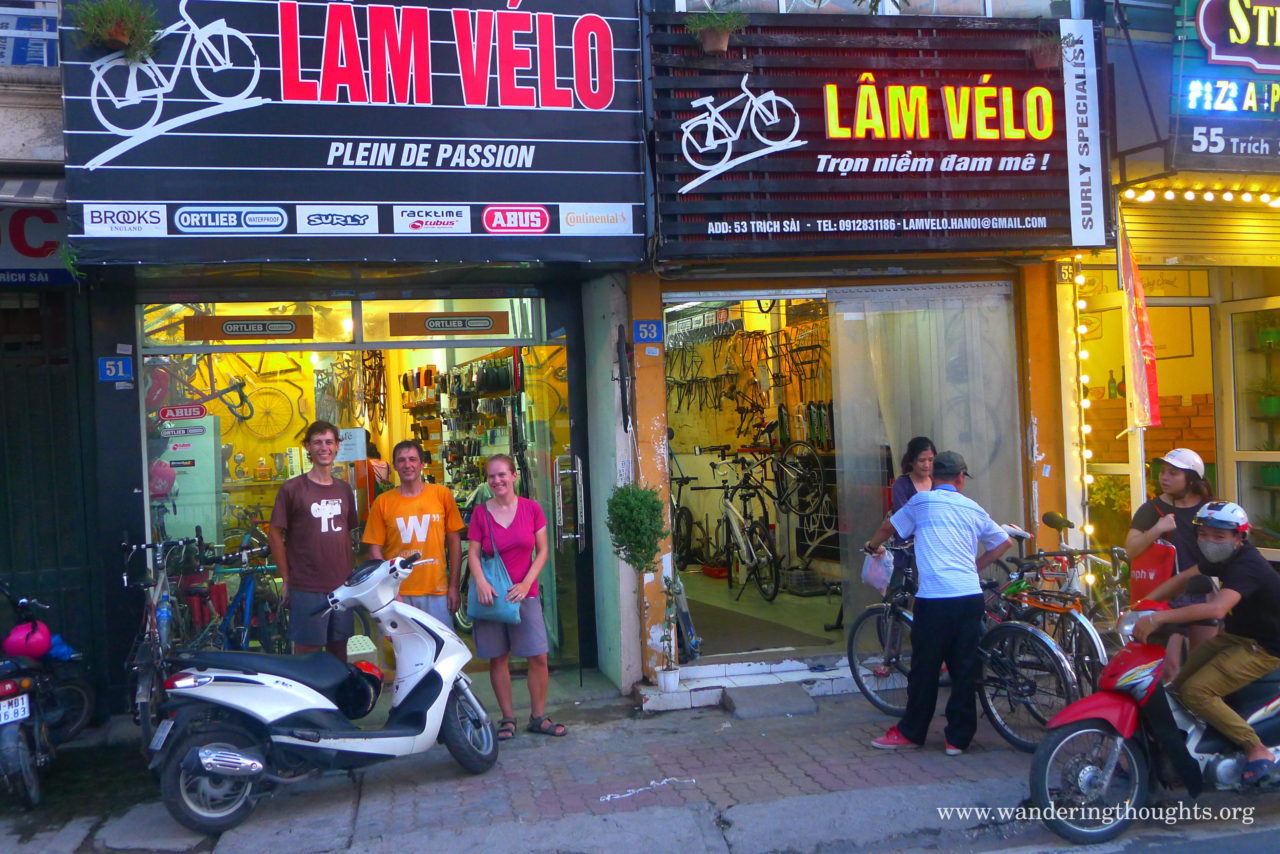 Our week in Hanoi went by way too fast. We met lots of fantastic people: Mike introduced us to a group of Vietnamese cyclists that had just finished cycling for a few weeks. We also went to a couchsurfing meeting and socialized with lots of the people living in Mike's house. And we were happy to meet Siria and Nick from Out and Away. We had been in touch with them since Malaysia and it was nice to finally meet in person. So that week was exactly what I needed. Not too much cycling and moving from one place to another but lots of human connection instead. And that always makes everything better anyways.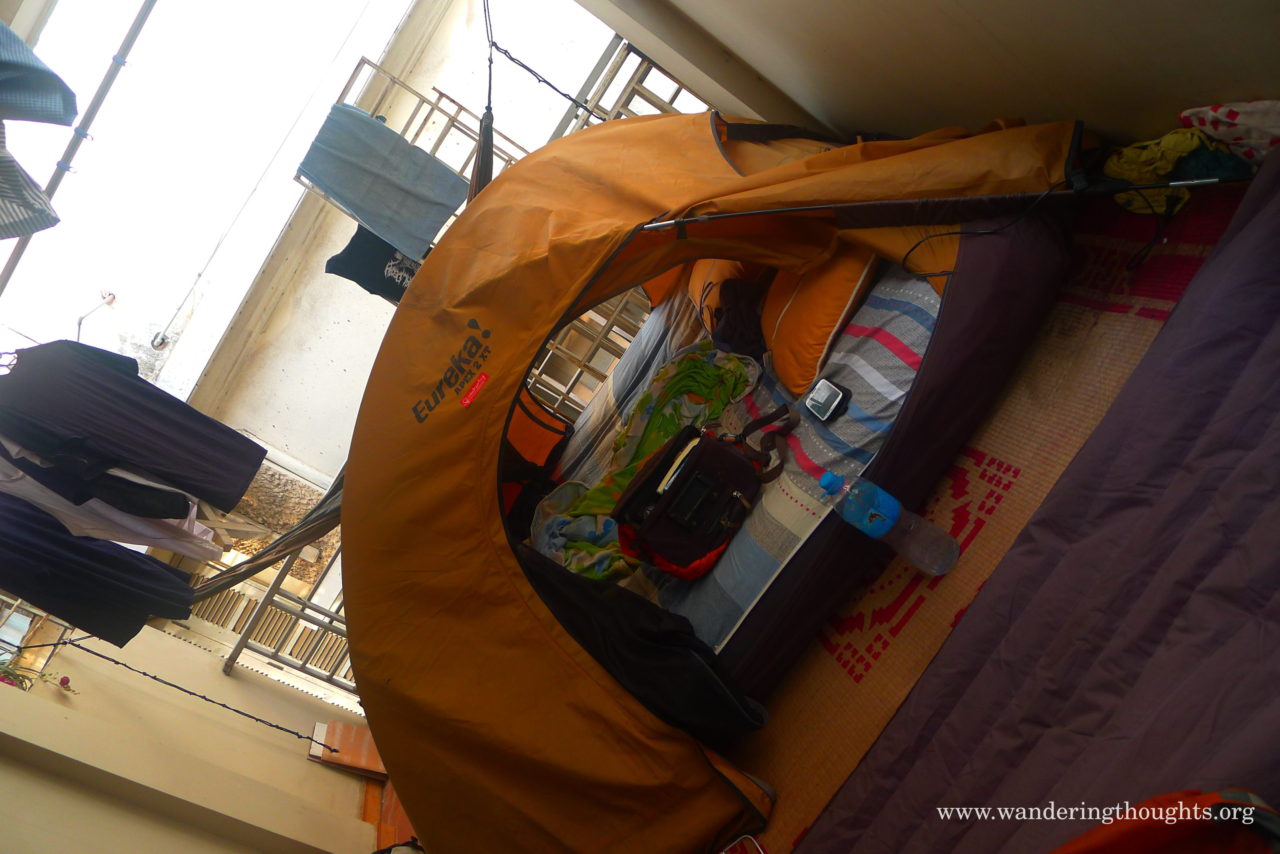 After camping on the roof of Mike's house for a week, Torsten got sick in the last two days. As this was the last day on our Visa we took the first bus to get to the border to China quickly. Not our favourite mode of transport but rather comfortable!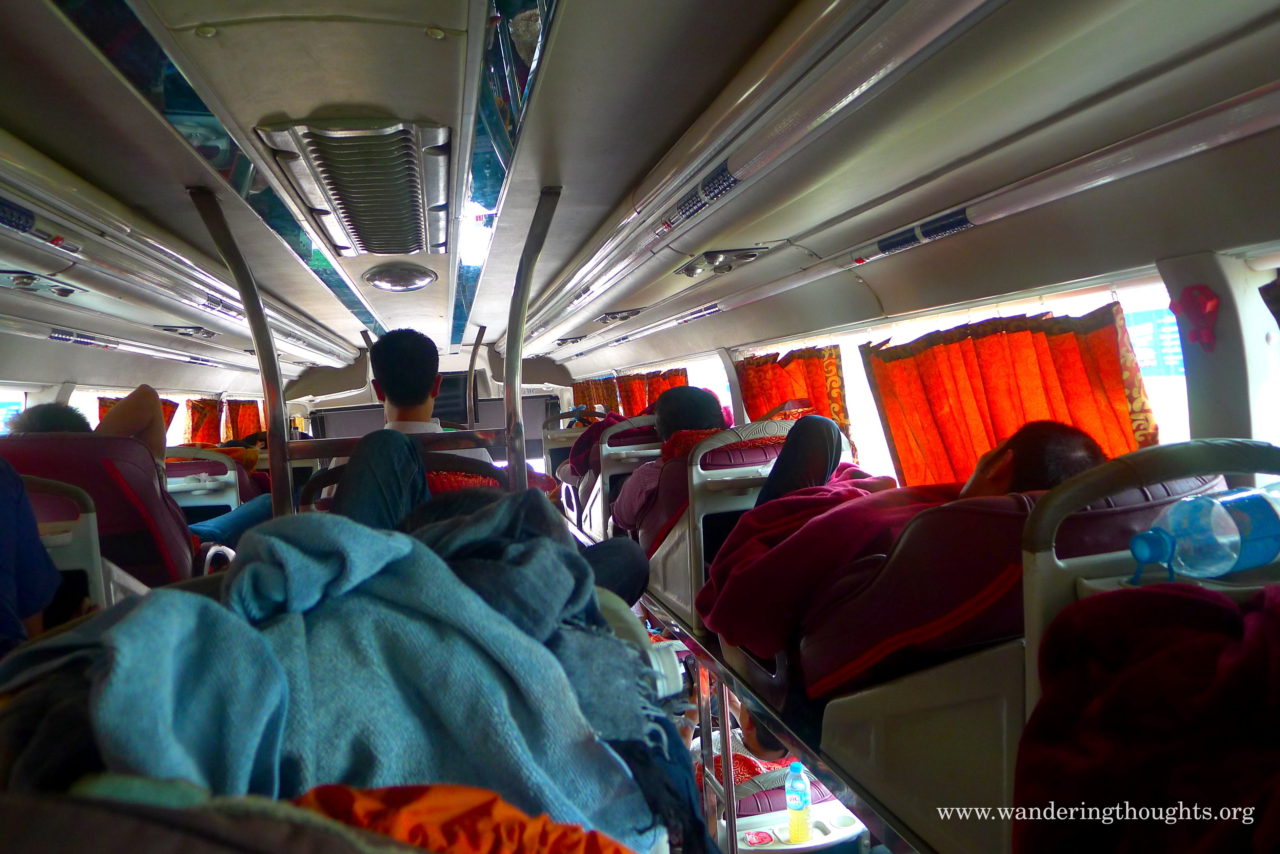 Shortly before the border I bought one last bag of Vietnamese coffee and then we entered China. And whatever you heard about Chinese border crossings – we experienced one of our most friendly ones. More on that next time!