August 2016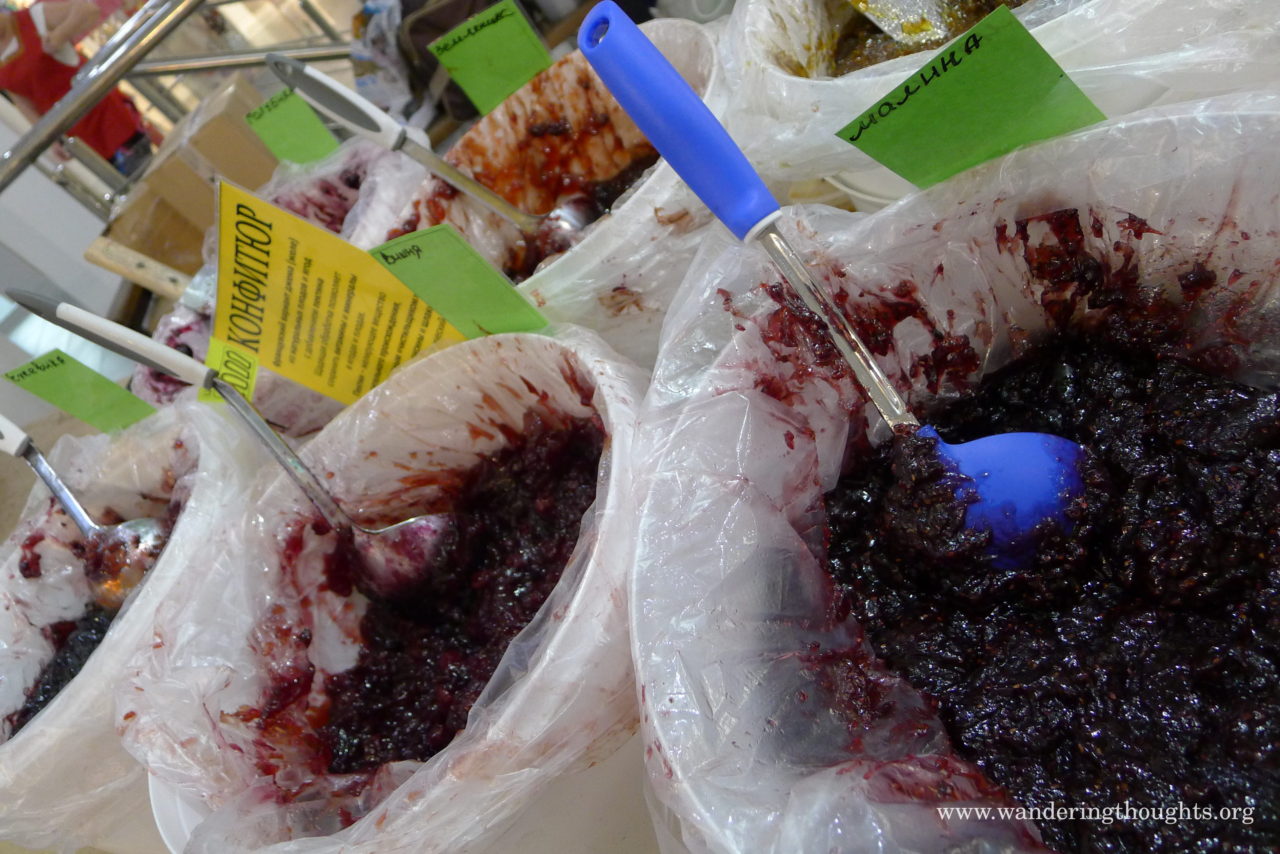 I fell head over heels for Kazakhstan right after crossing the border. It was already quite late and getting dark as we were waiting for our shared taxi to fill up. We were sitting at the taxi stop in this tiny village with nothing to do. And ffter the border ordeal we were actually quite hungry. So we looked around and saw a small store. Surely they would have at least some food? We walked in and were in for a big surprise. They didn't only have some unhealthy snacks from the likes we were used to from small stores in South East Asia. They had real food! Dark rye bread, cheese, a huge jar of pickles and we were set for the evening. I can't even begin to describe to you how happy I was in that moment. I had felt homesick for a while now and missing familiar food was a part of that. And to actually find that kind of food in a small village in Kazakhstan – well, I sure had not expected that.
Our taxi did eventually fill up and we arrived in Almaty in the middle of the night. In the next few days we reveled in all the fantastic new 7 old food we found. There were supermarkets which had such a great variety of grains and simple ingredients to cook. Close by you could usually find stores selling fruit and vegetables.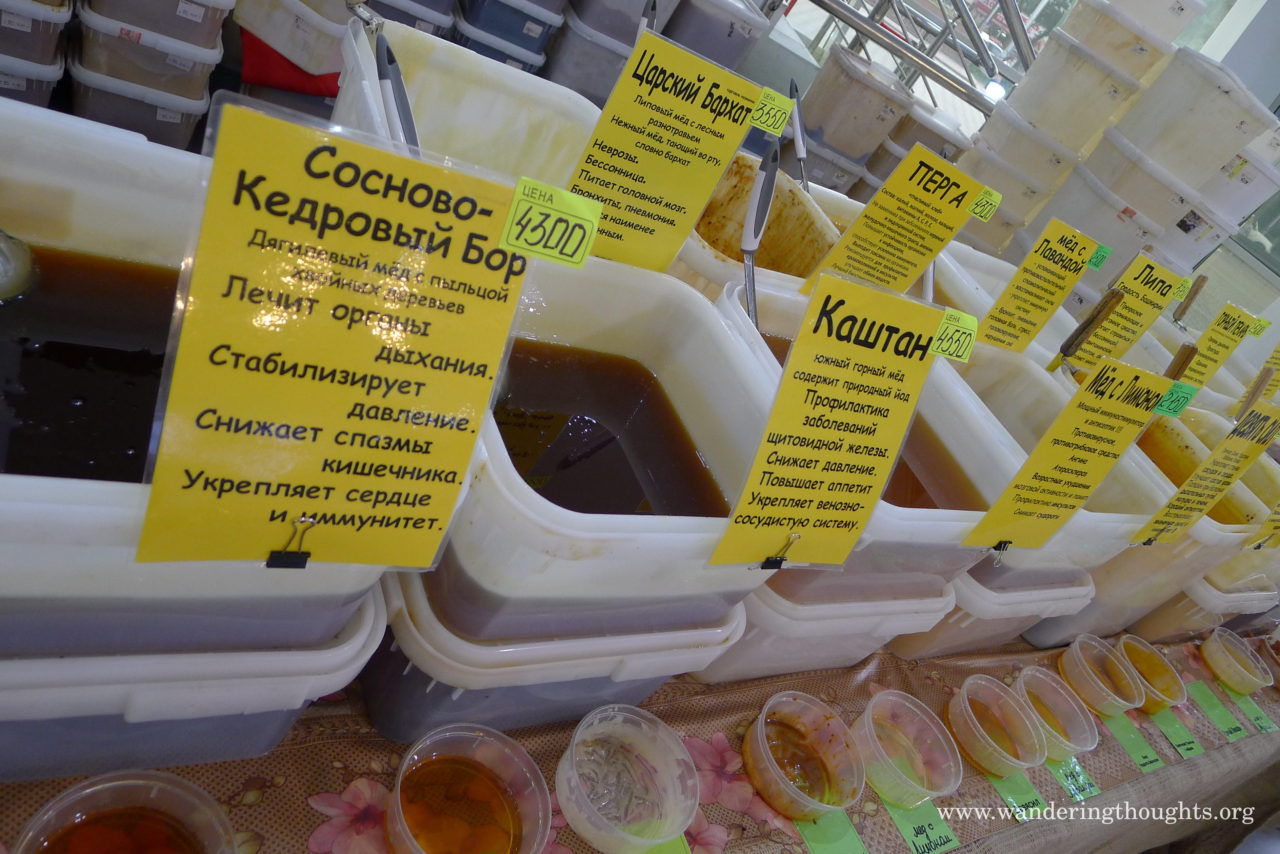 And as it was harvest season we really lucked out. Close to the Russian embassy where we applied for our Transit Visa…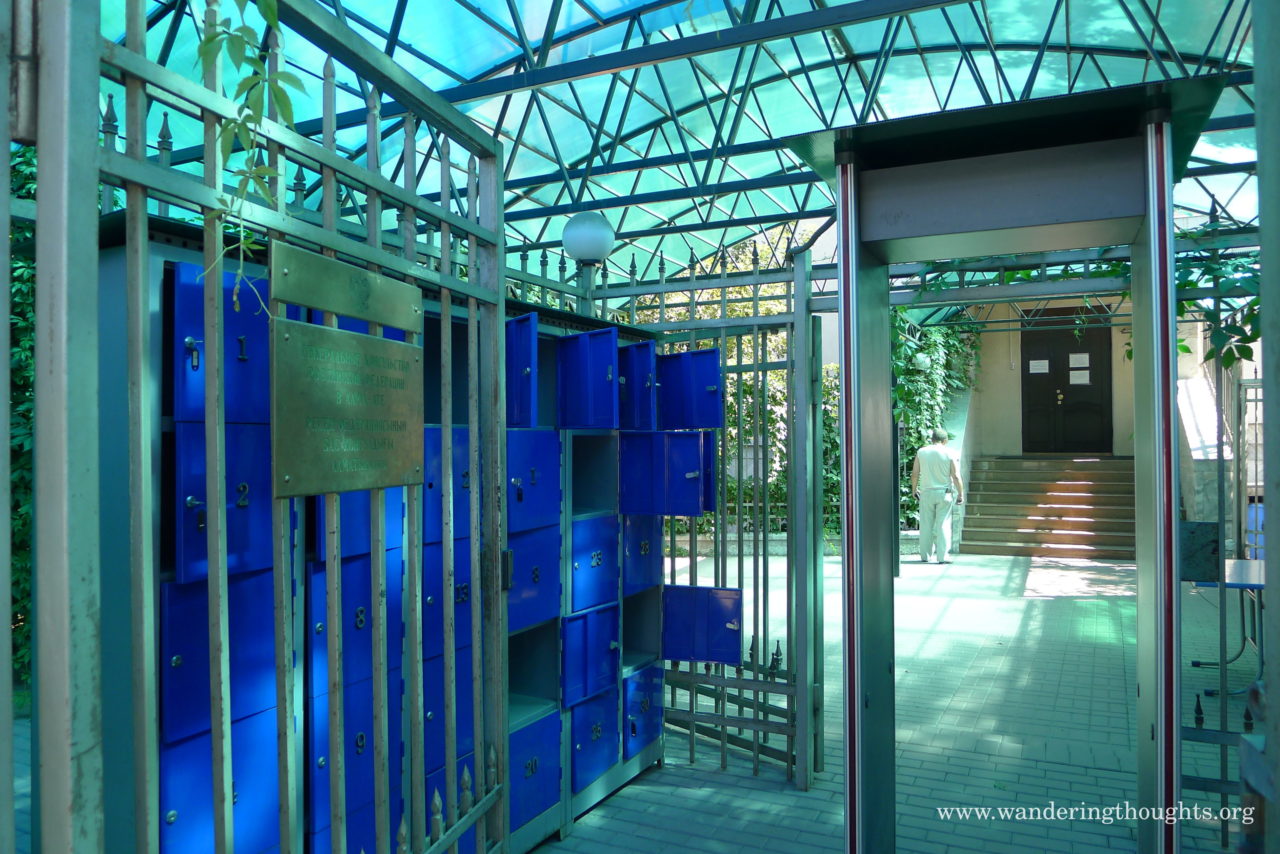 …we found this guy…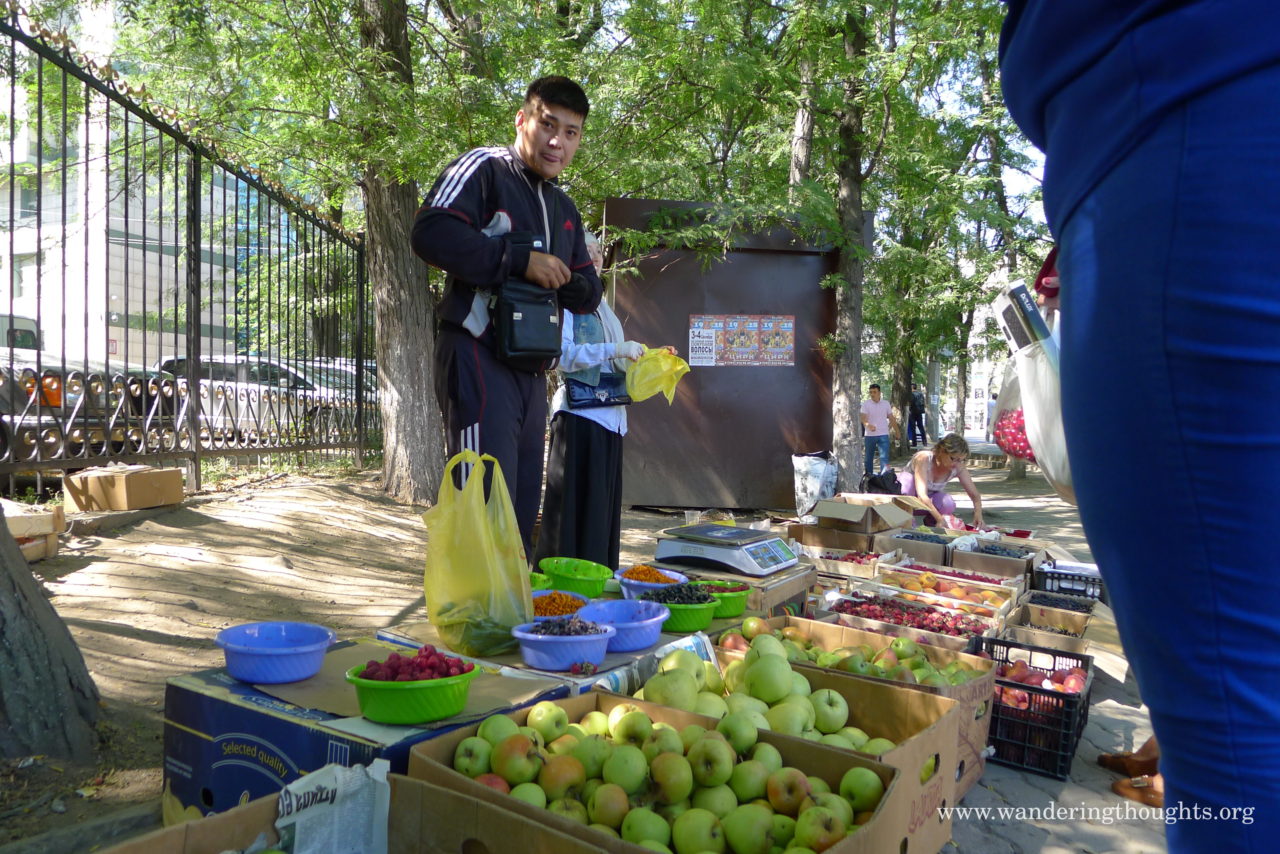 selling the absolute best strawberries and rasberries I have ever eaten in my entire life. The intensity of this taste goes beyond anything and we would buy kilos and kilos of fruit and not stop before the bag was empty.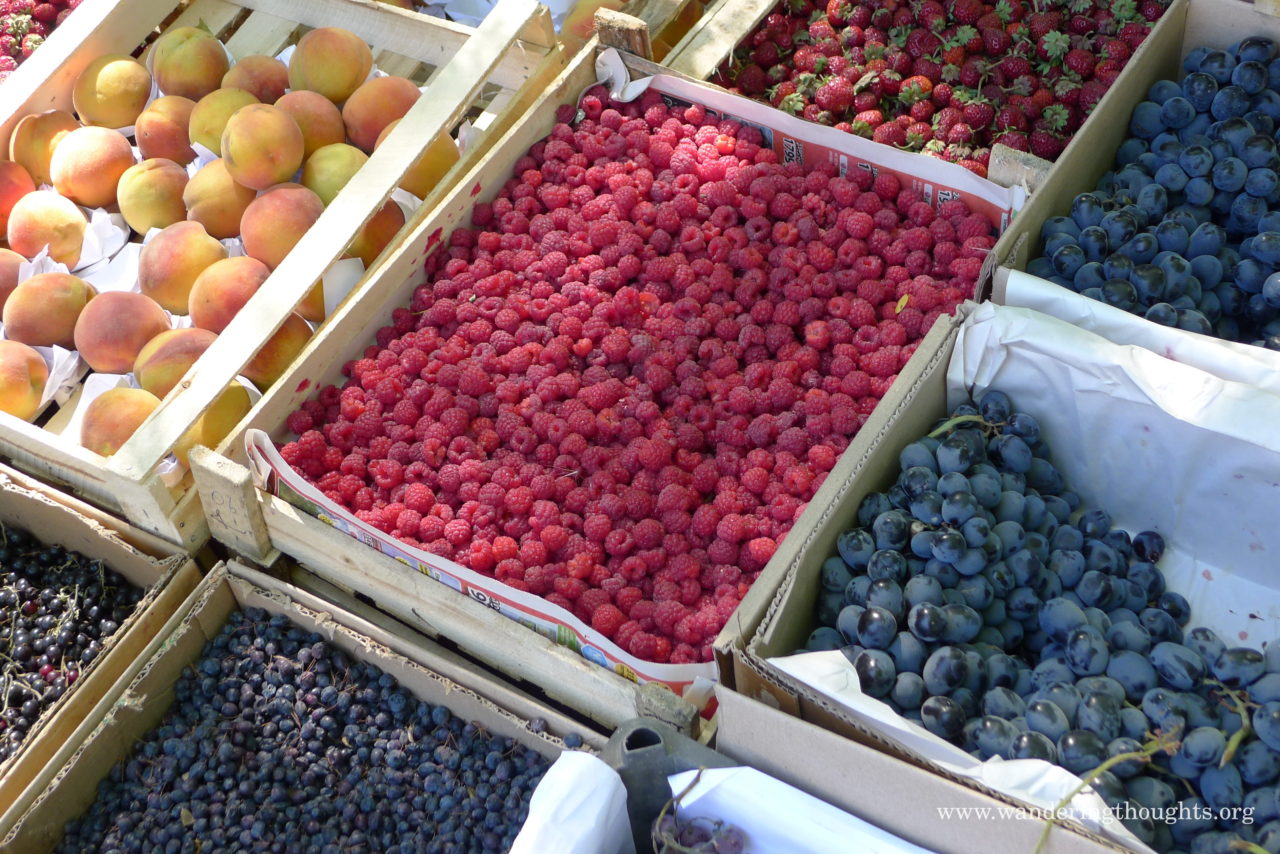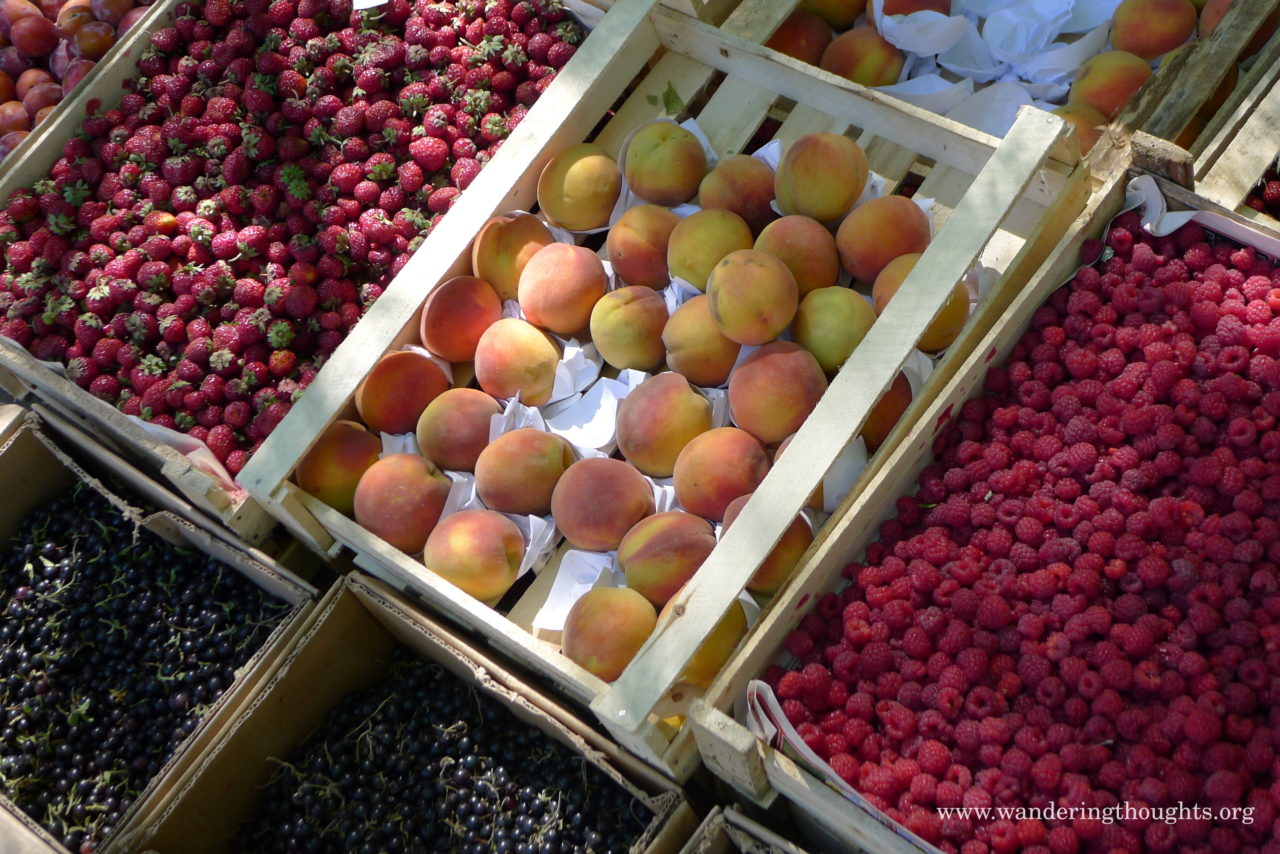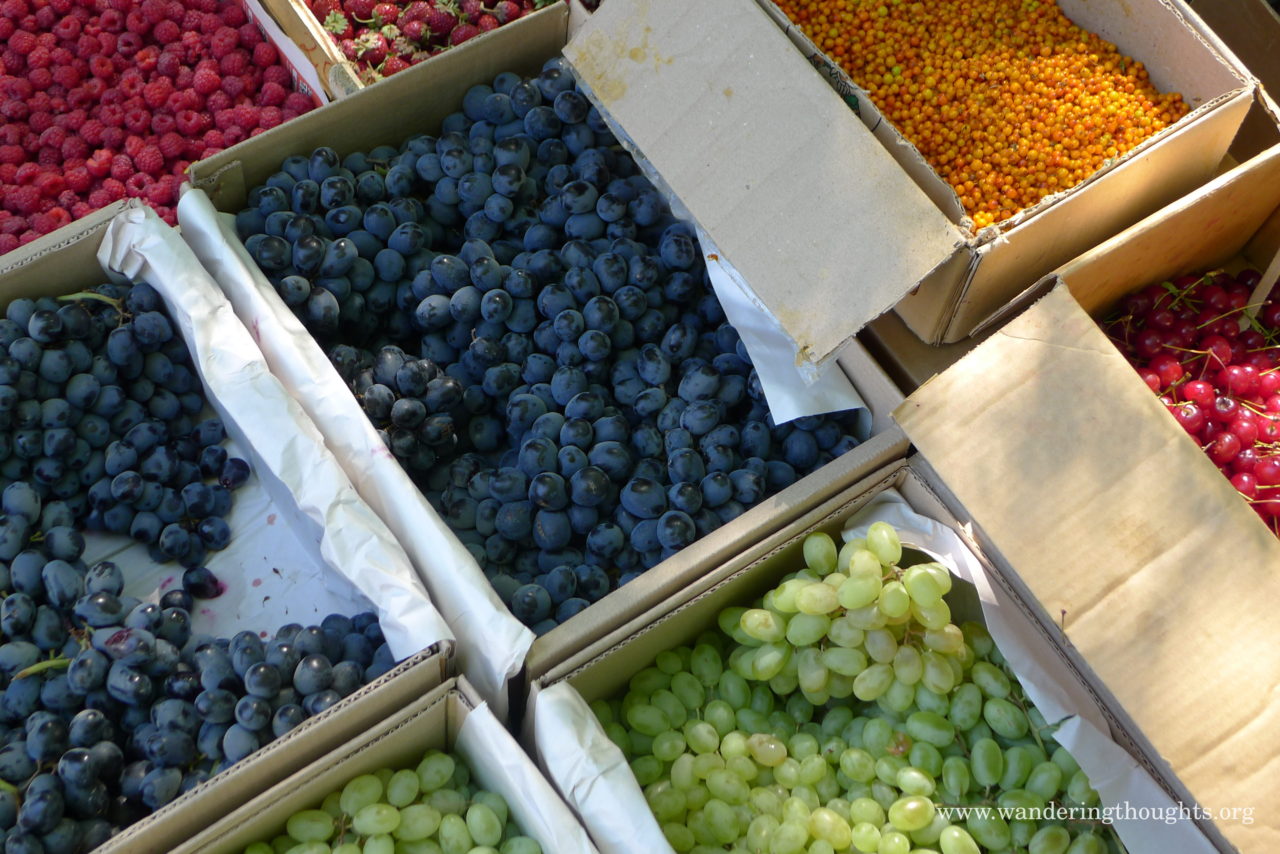 While we were waiting for our Transit Visa we got to appreciate the mountains close to Almaty. The city bus nr. 12 will take you to some fantastic hiking opportunities starting from Medeu in about 30 minutes. We went to Peak Furmanov with our new friends Eva and Leo.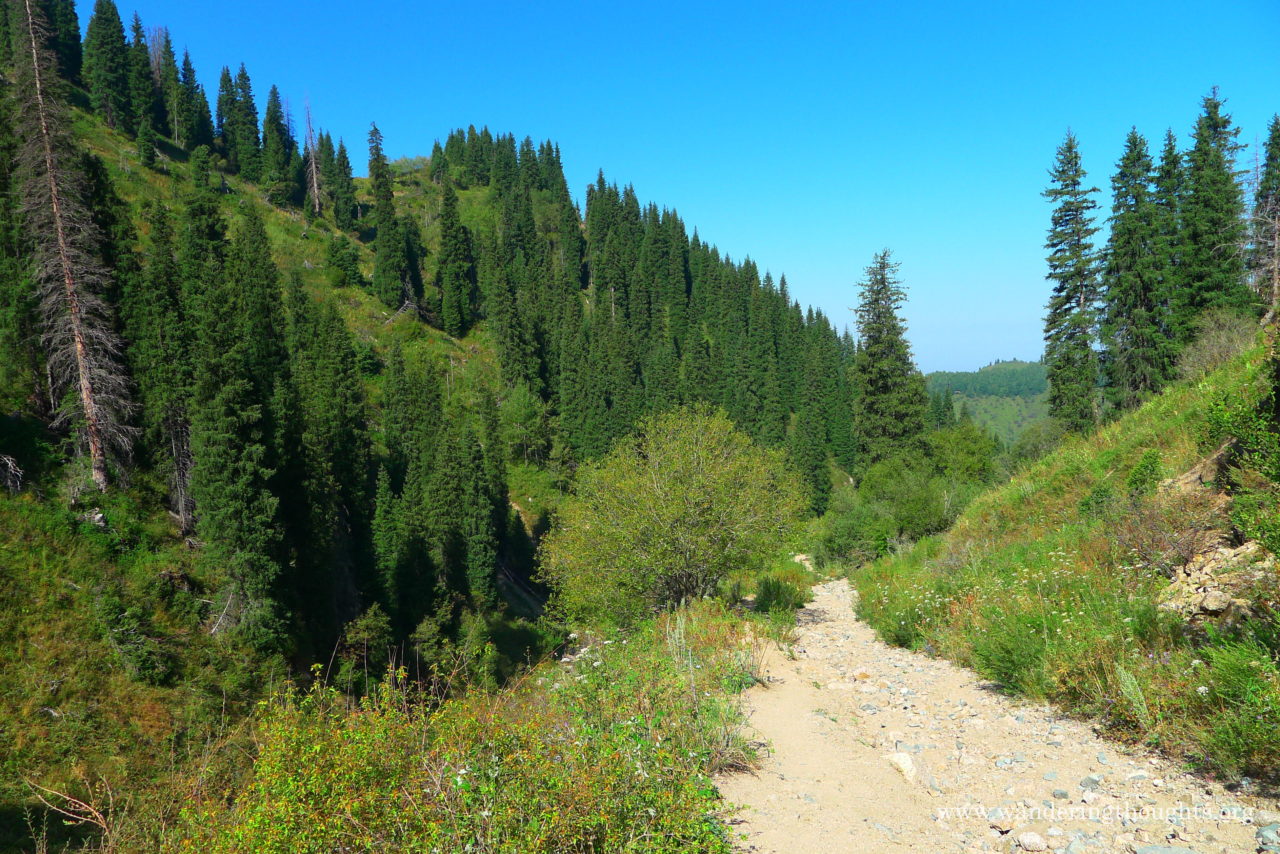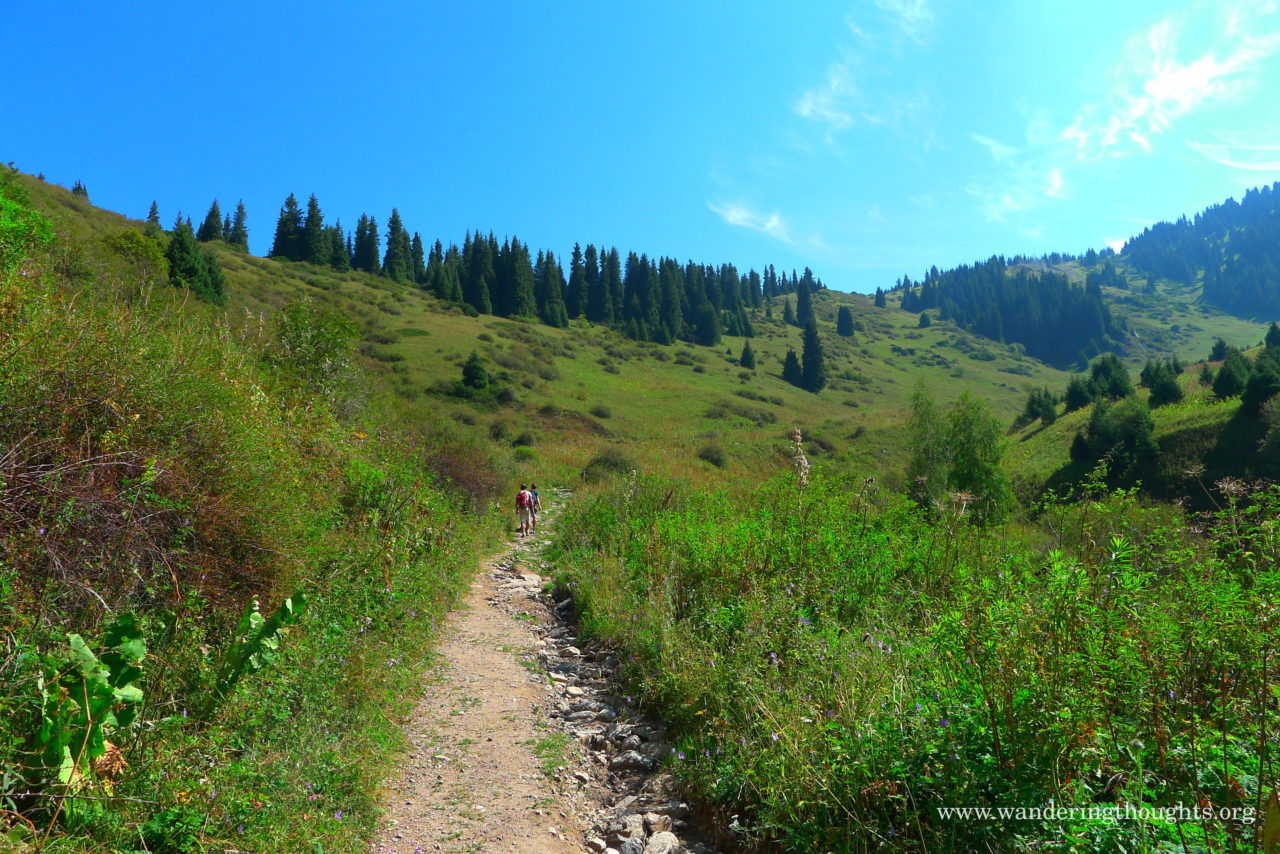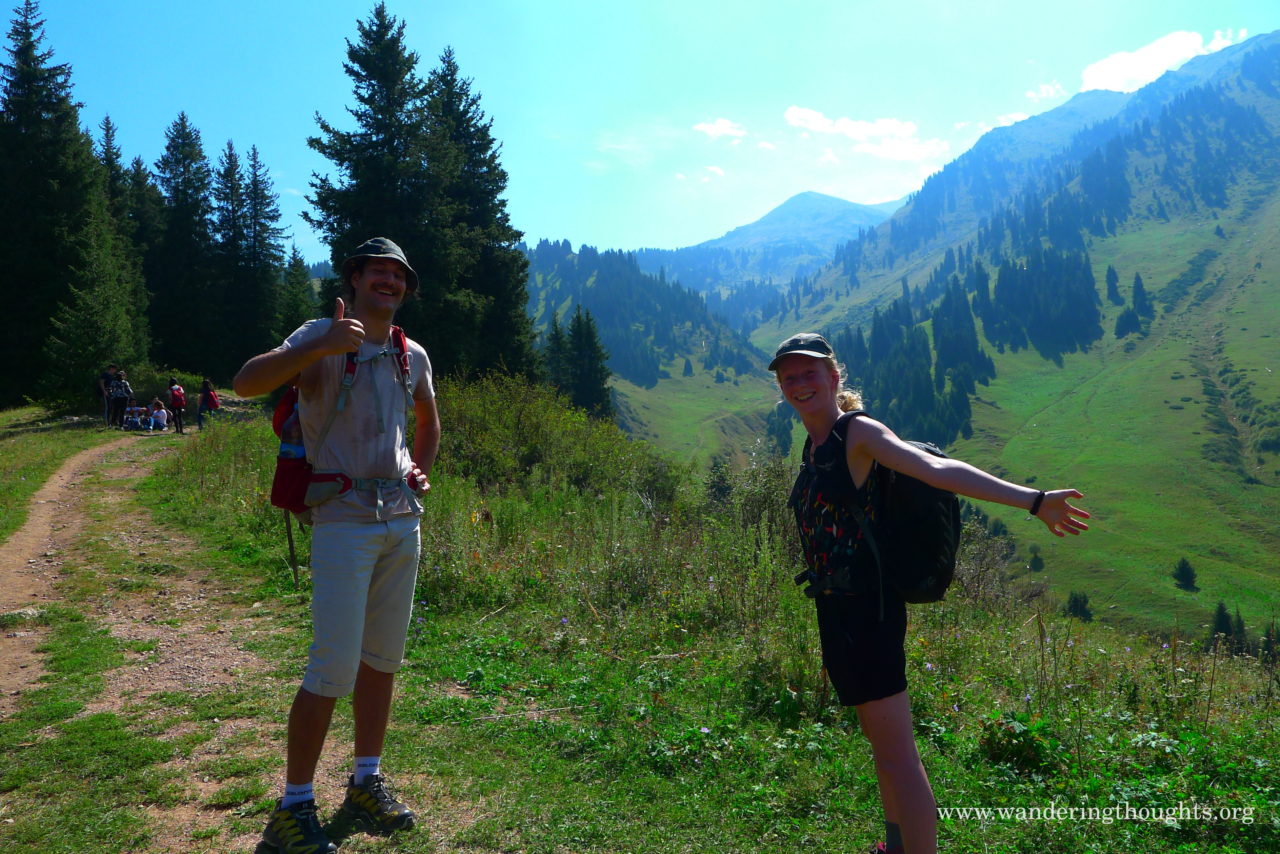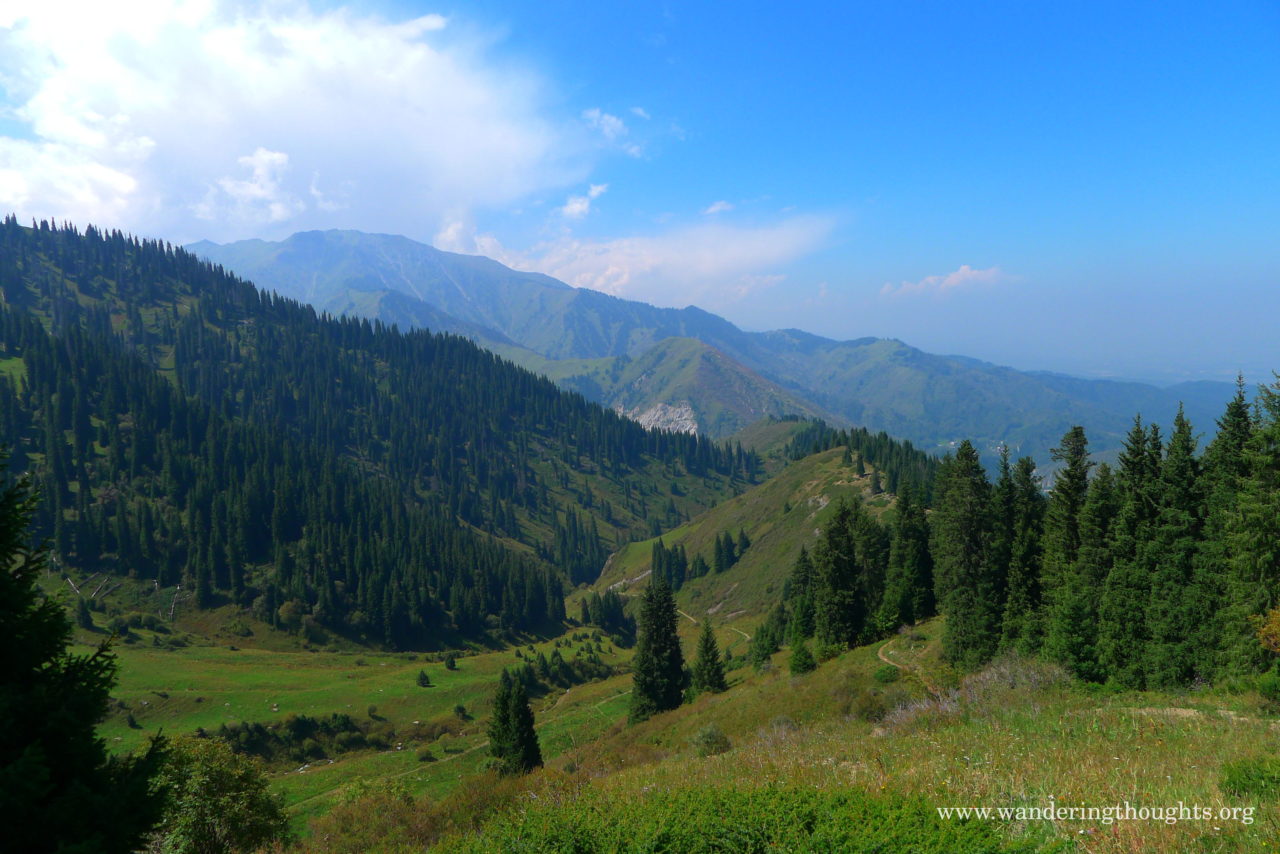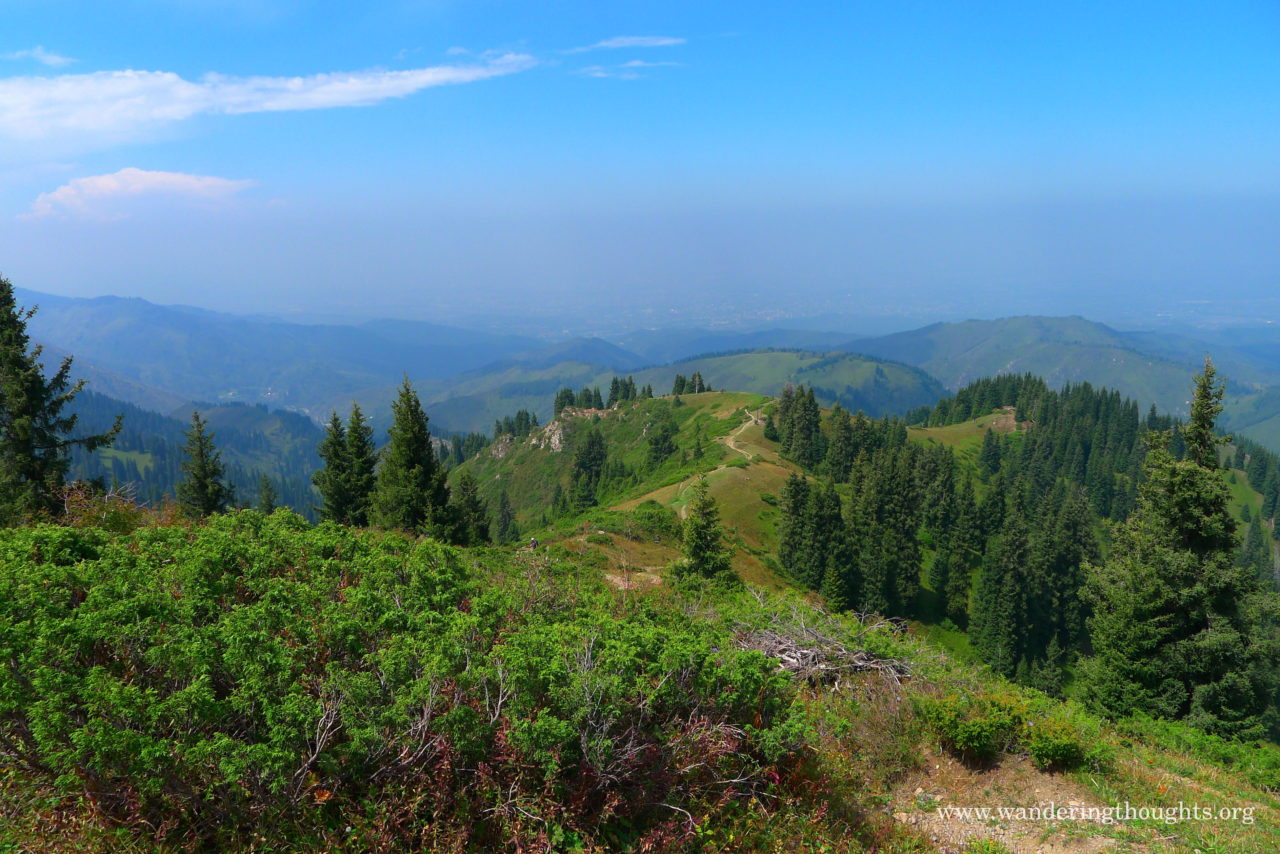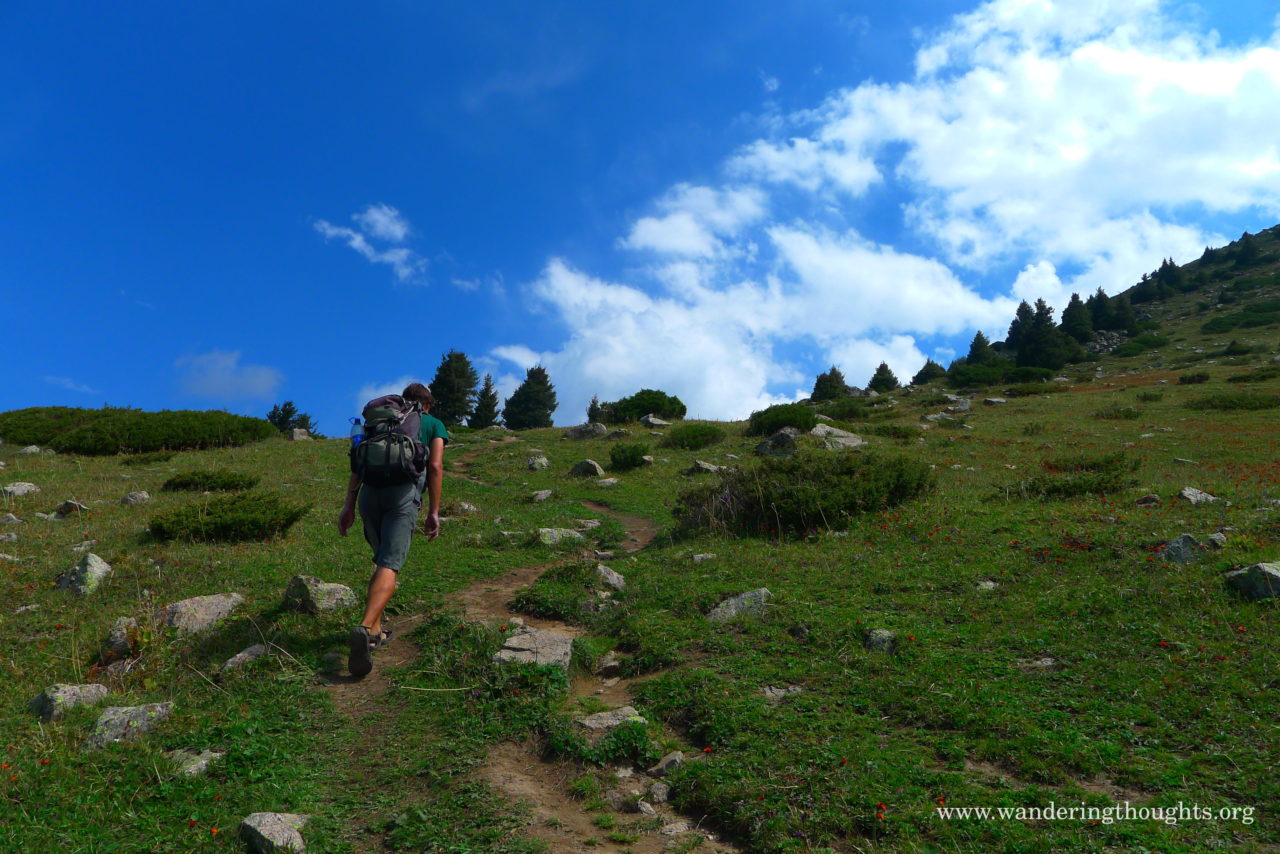 At the peak Torsten suggested to take a different route back. Quite eager to linger a bit longer in these beautiful mountains we agreed. We saw the sun and clouds, glaciers and rocks. We walked along the ridge for a while and scrambled down lots of rocky fields.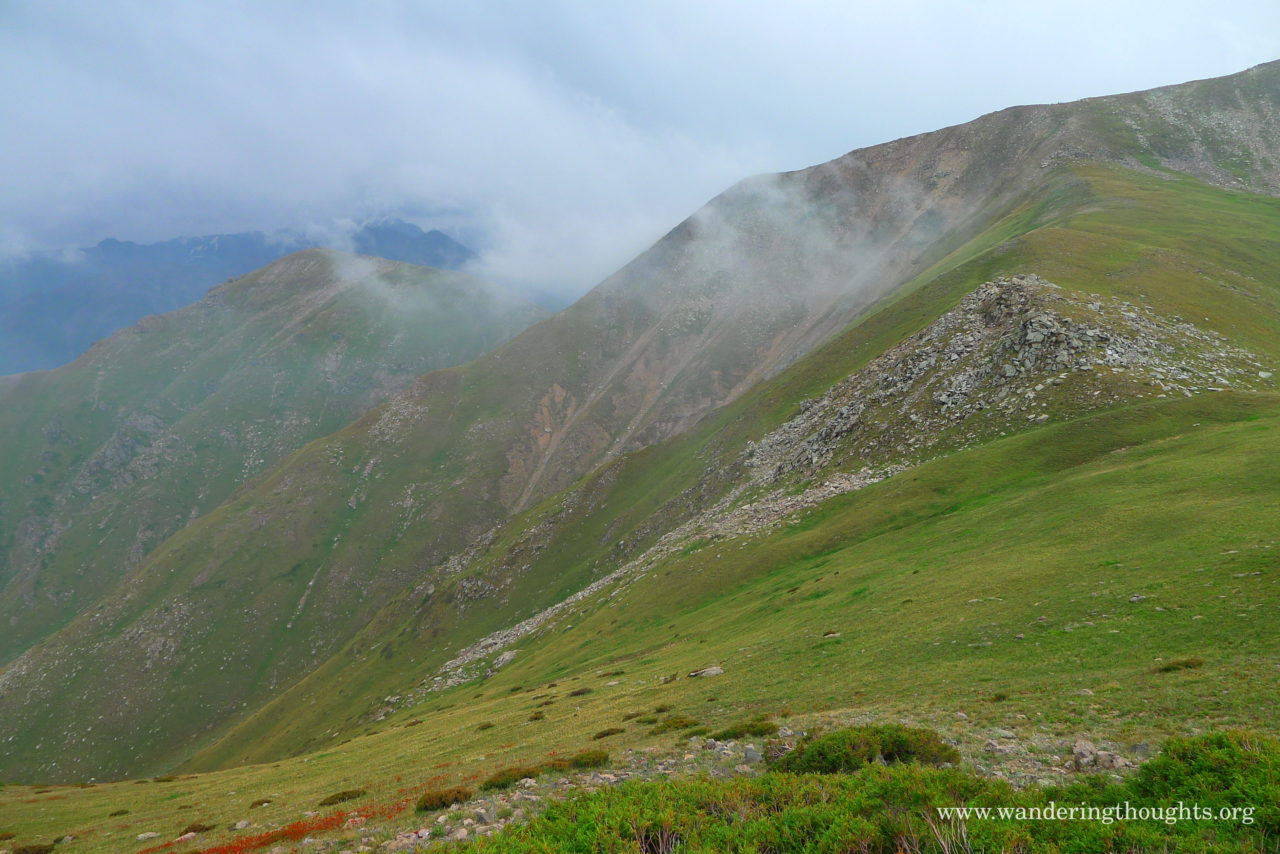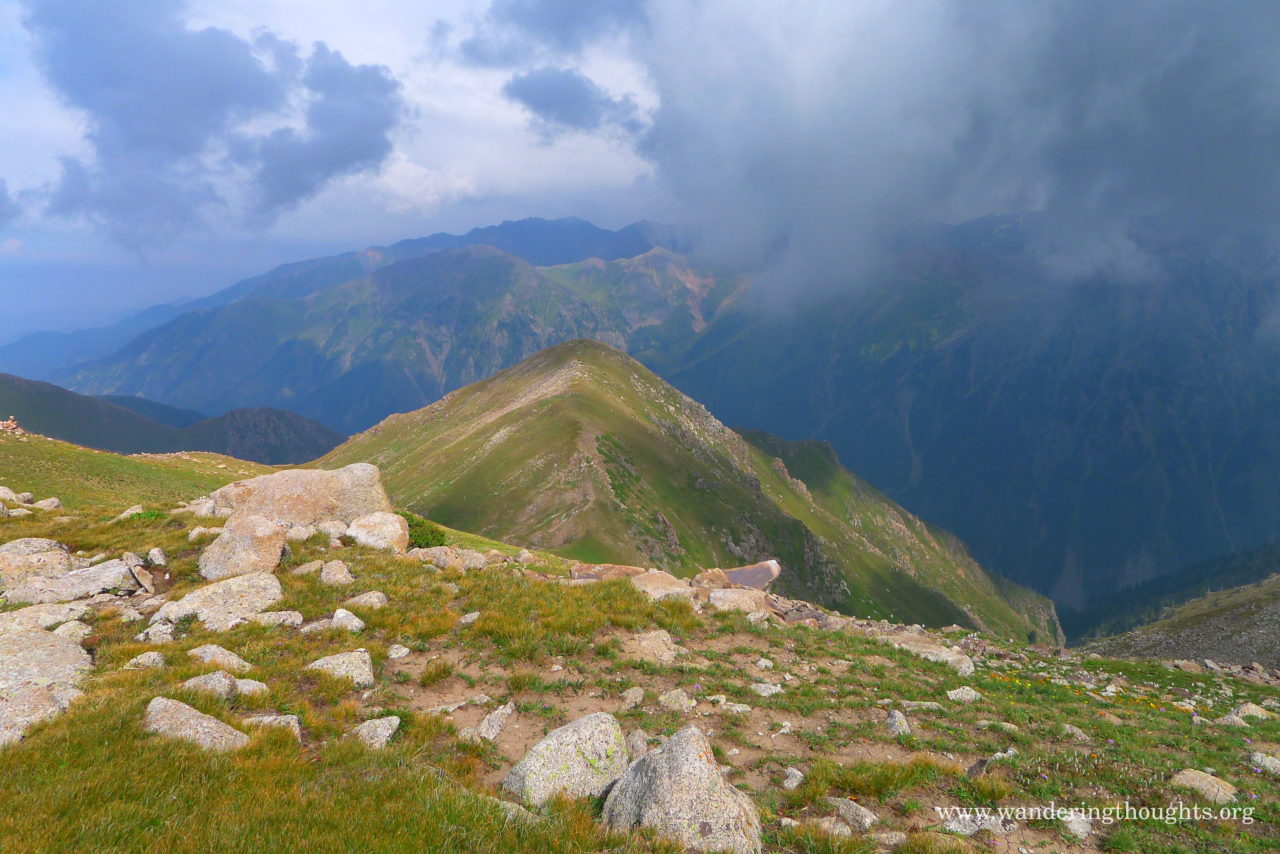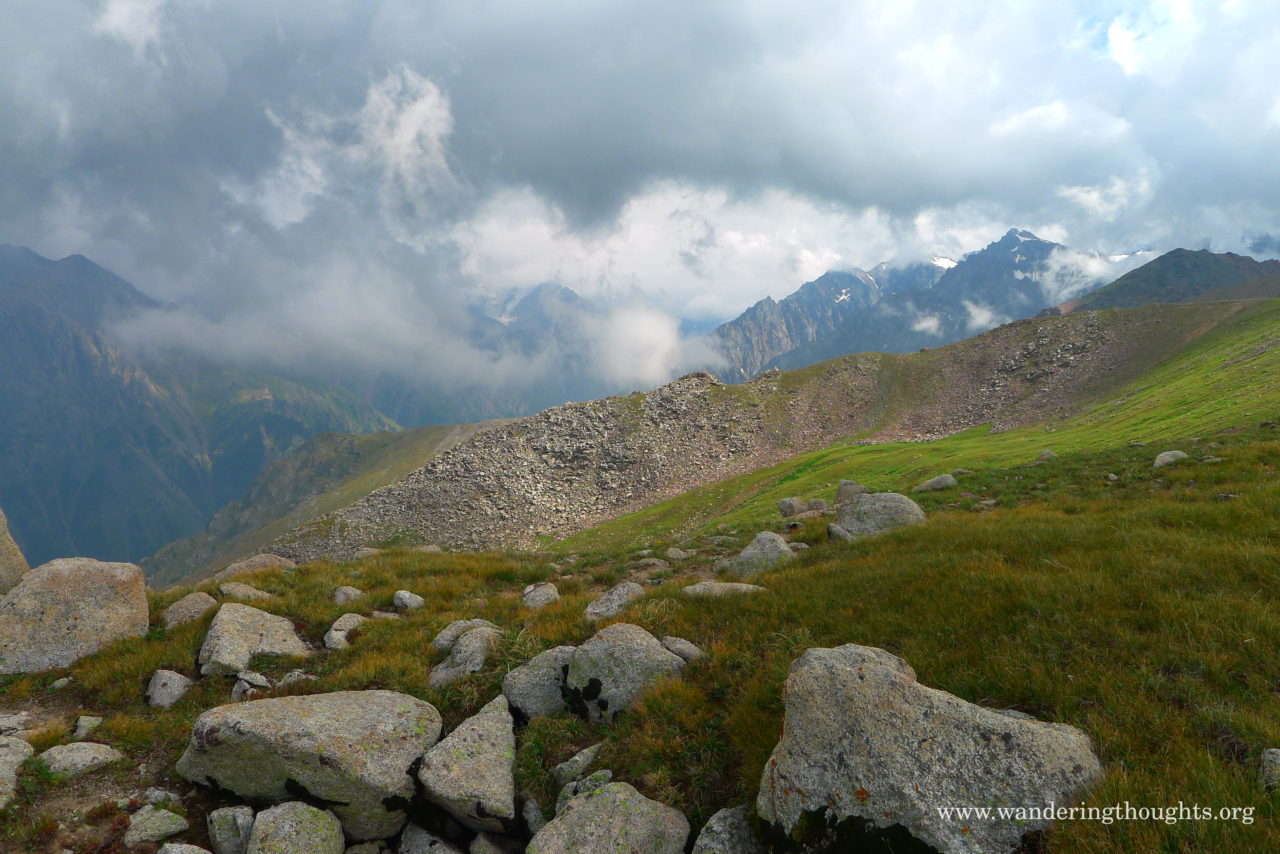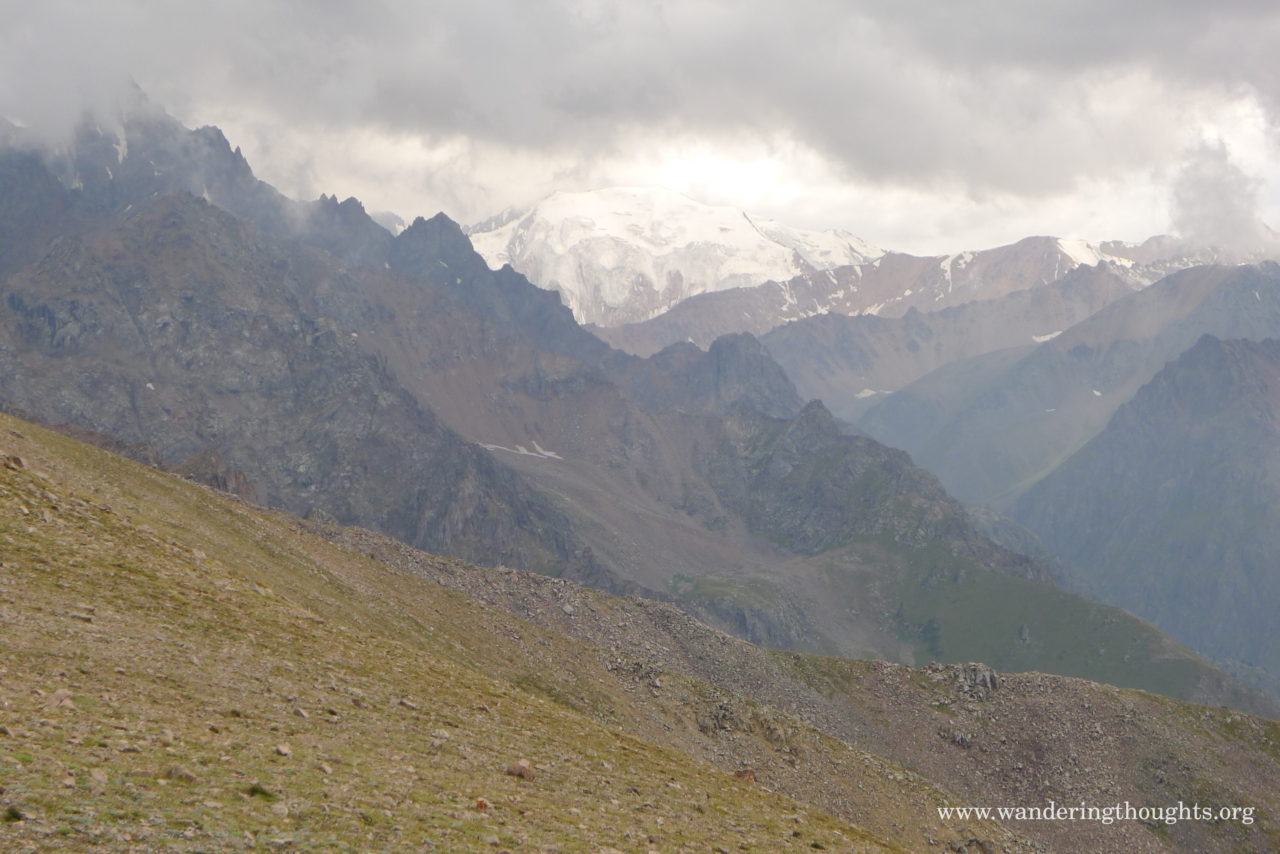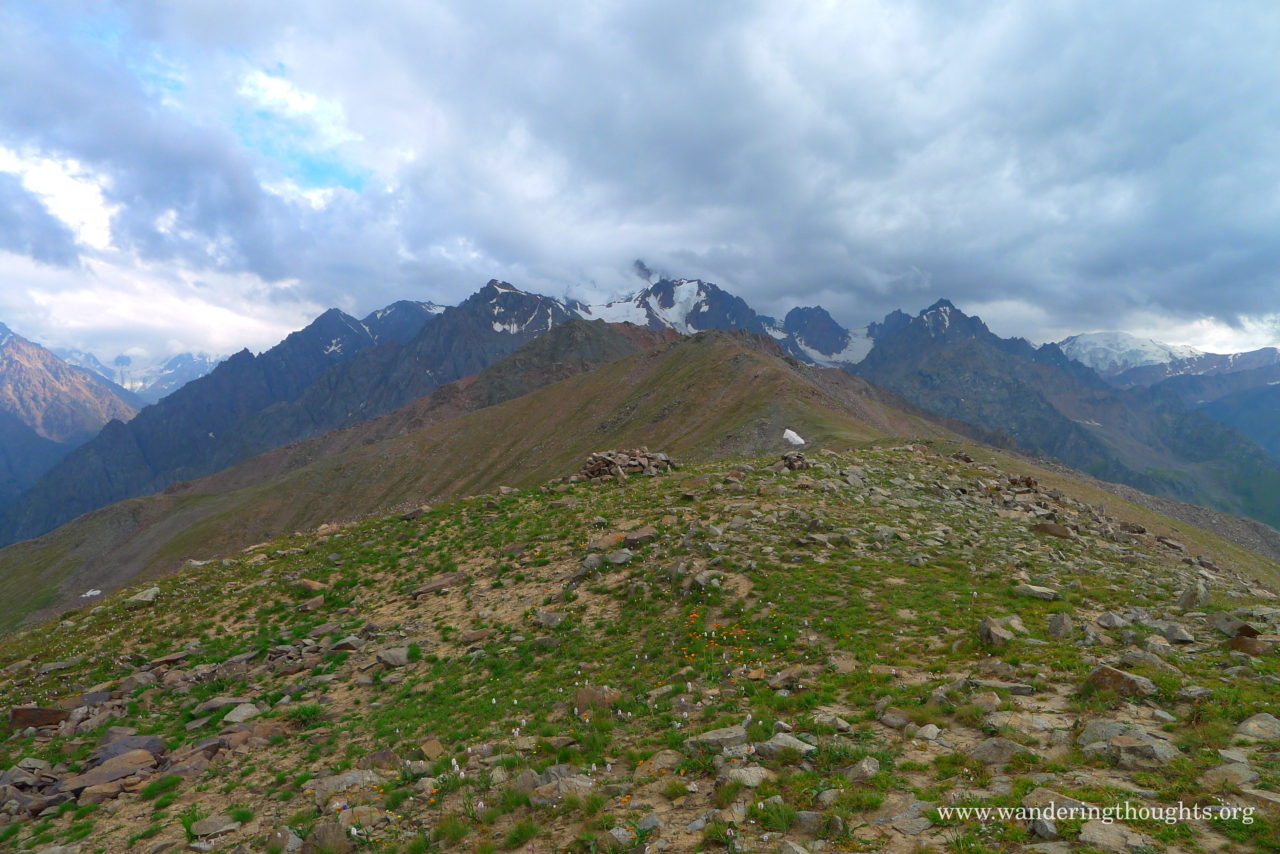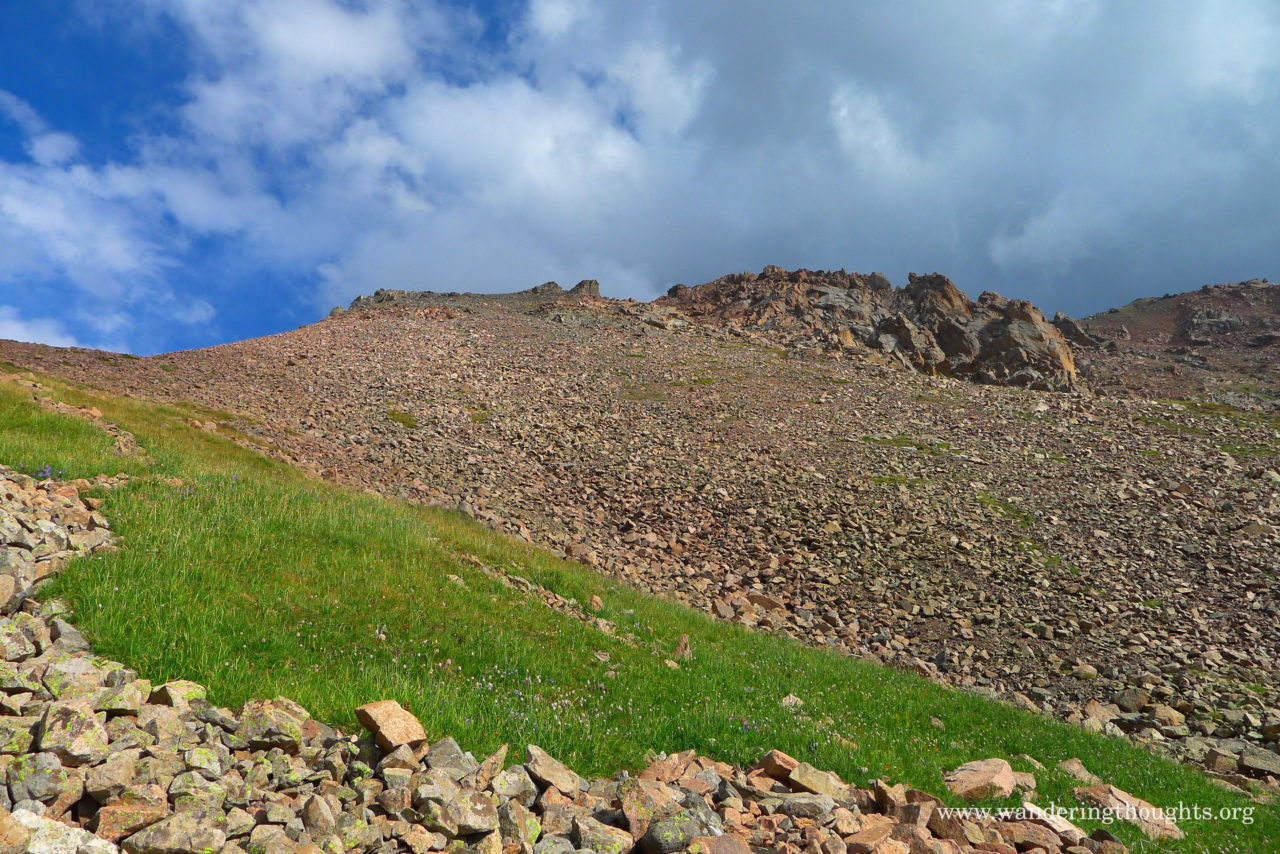 As we didn't want to go over a particular steep rocky ridge we went down a different valley and had our work cut out for us. Getting back down was not easy and very steep most of the time. Add that to my fear of heights and falling from high places and I was beyond exhausted way before the end.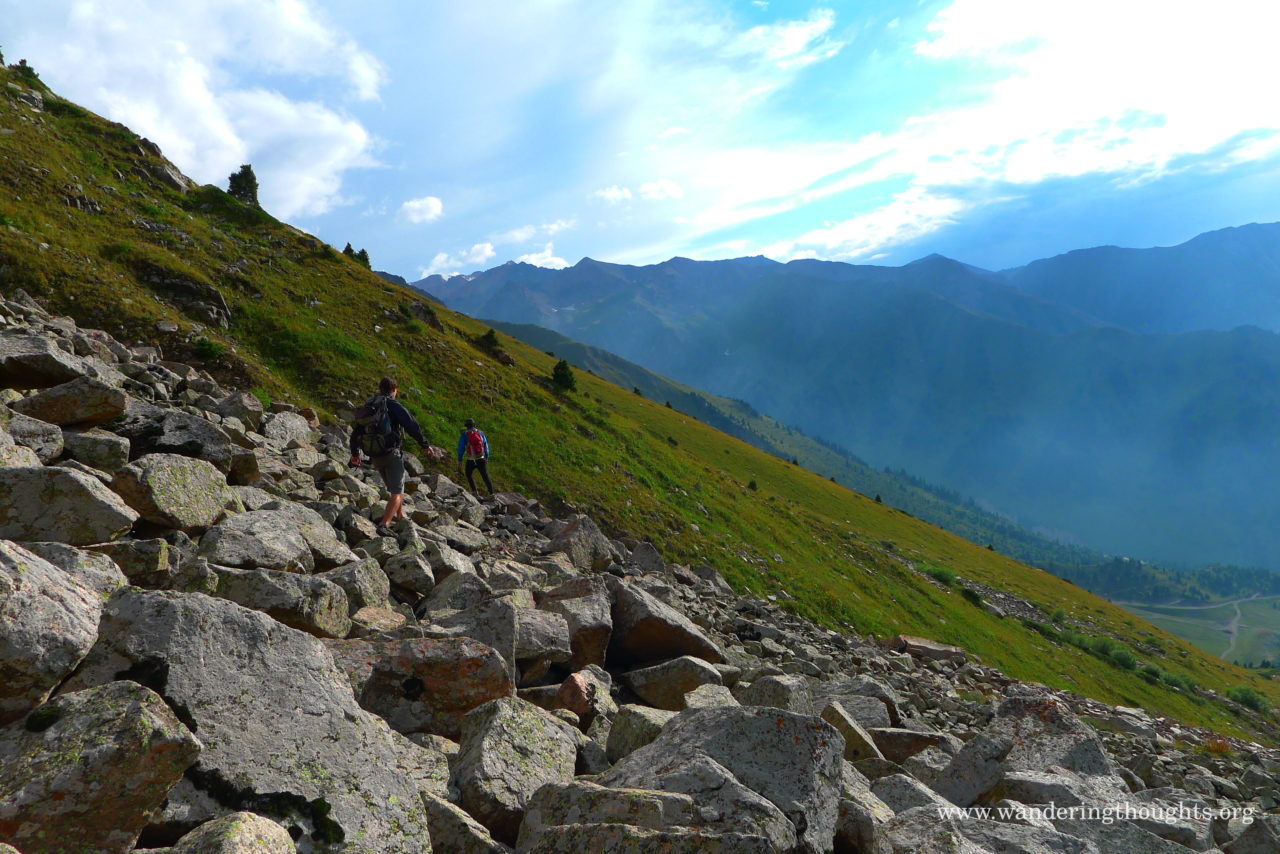 We did make it down eventually. And I couldn't walk for four days after. My legs felt like jelly and would often just give away while walking.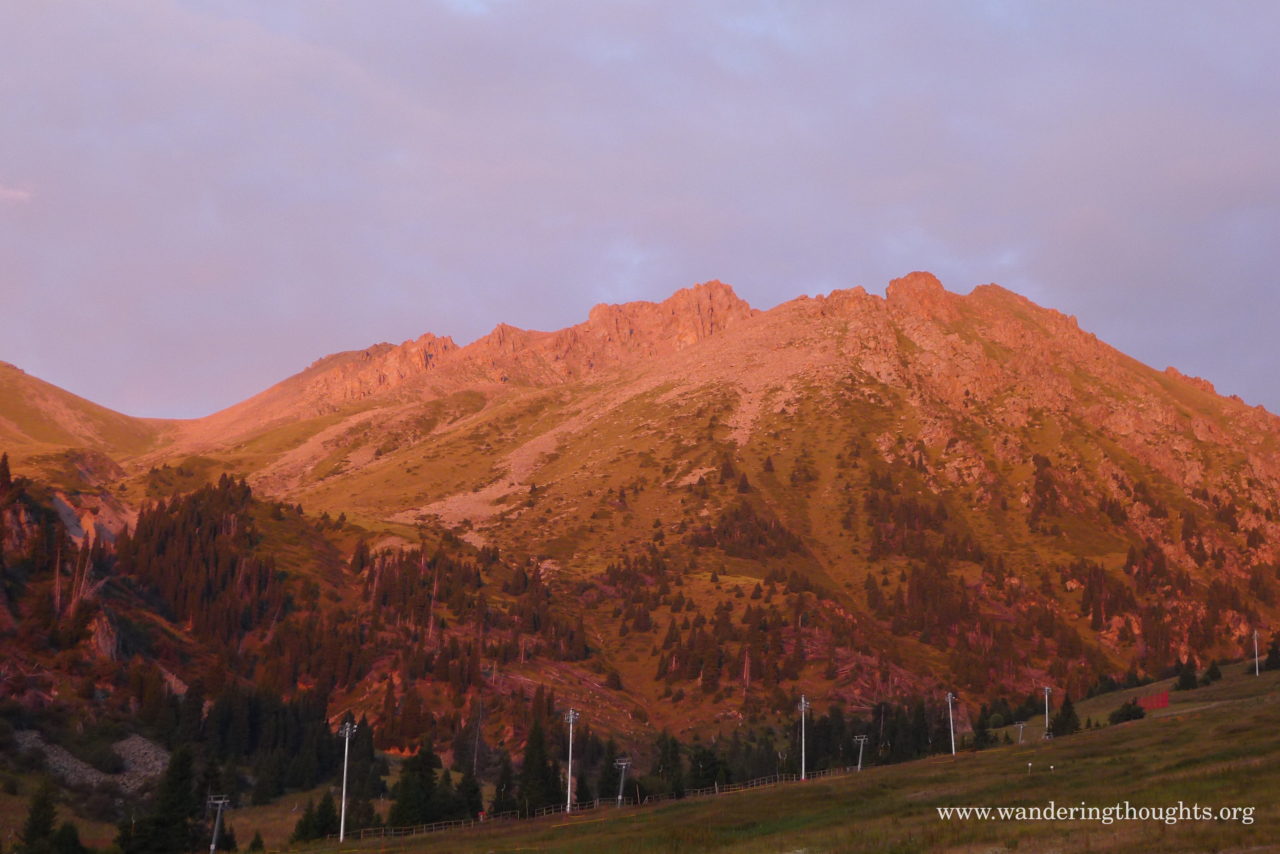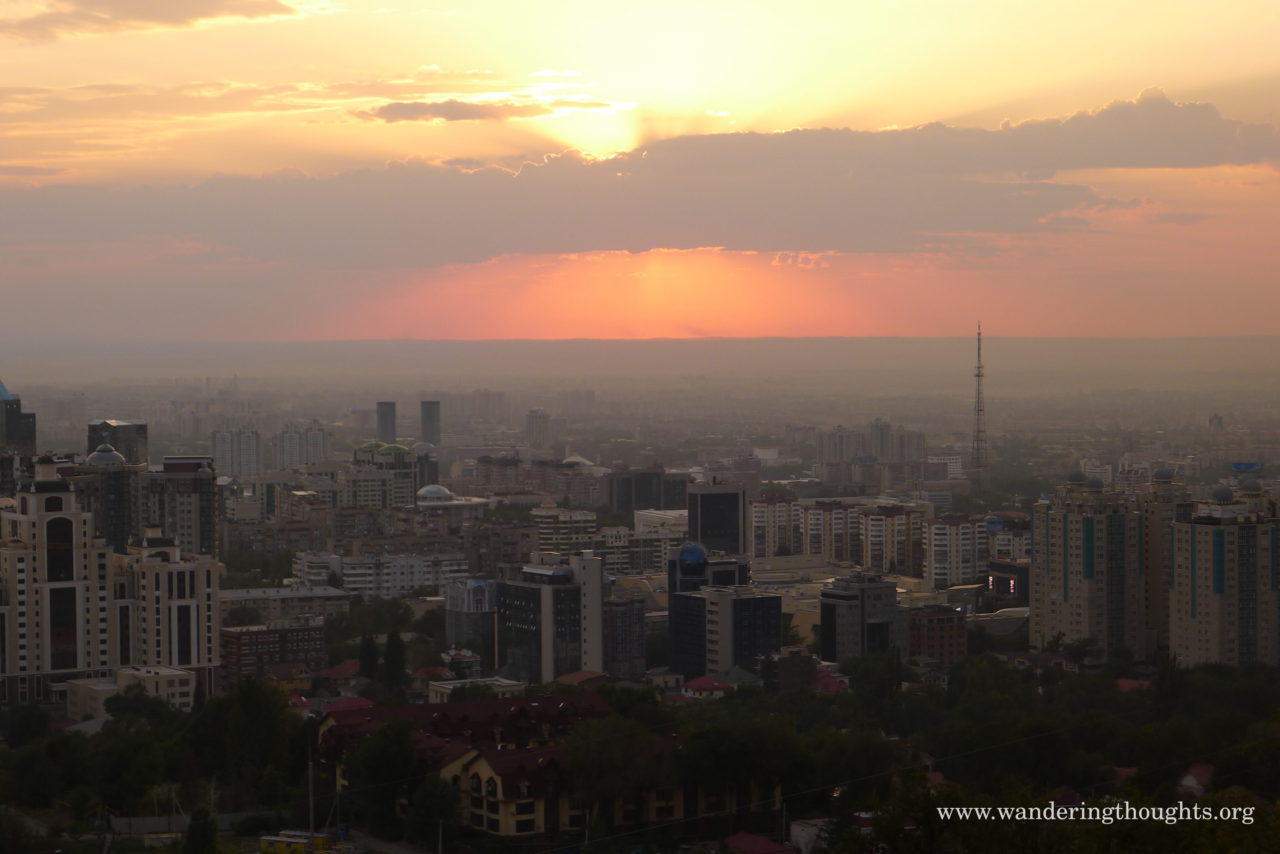 Luckily we did have some time to hang around and our hostel (Essentai Hostel) was a fantastic place to do just that.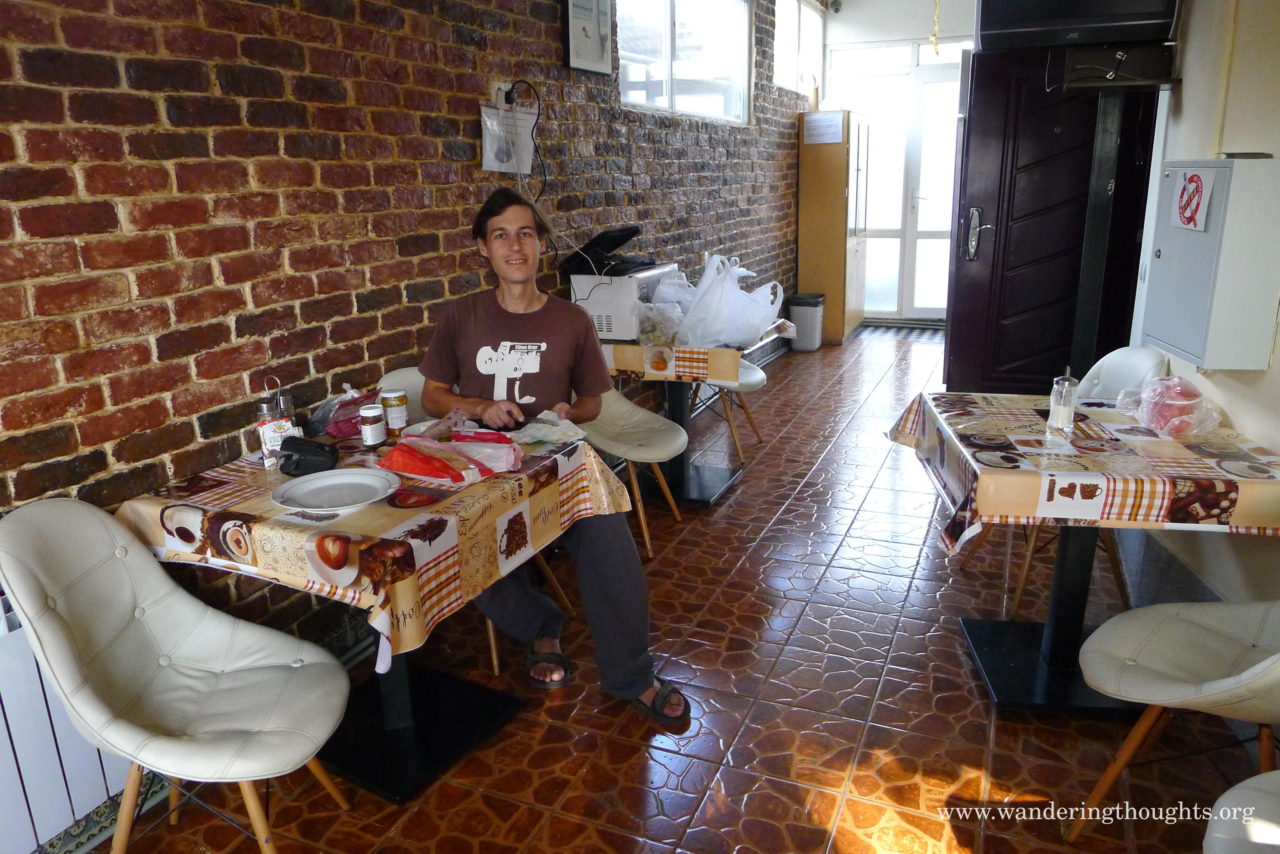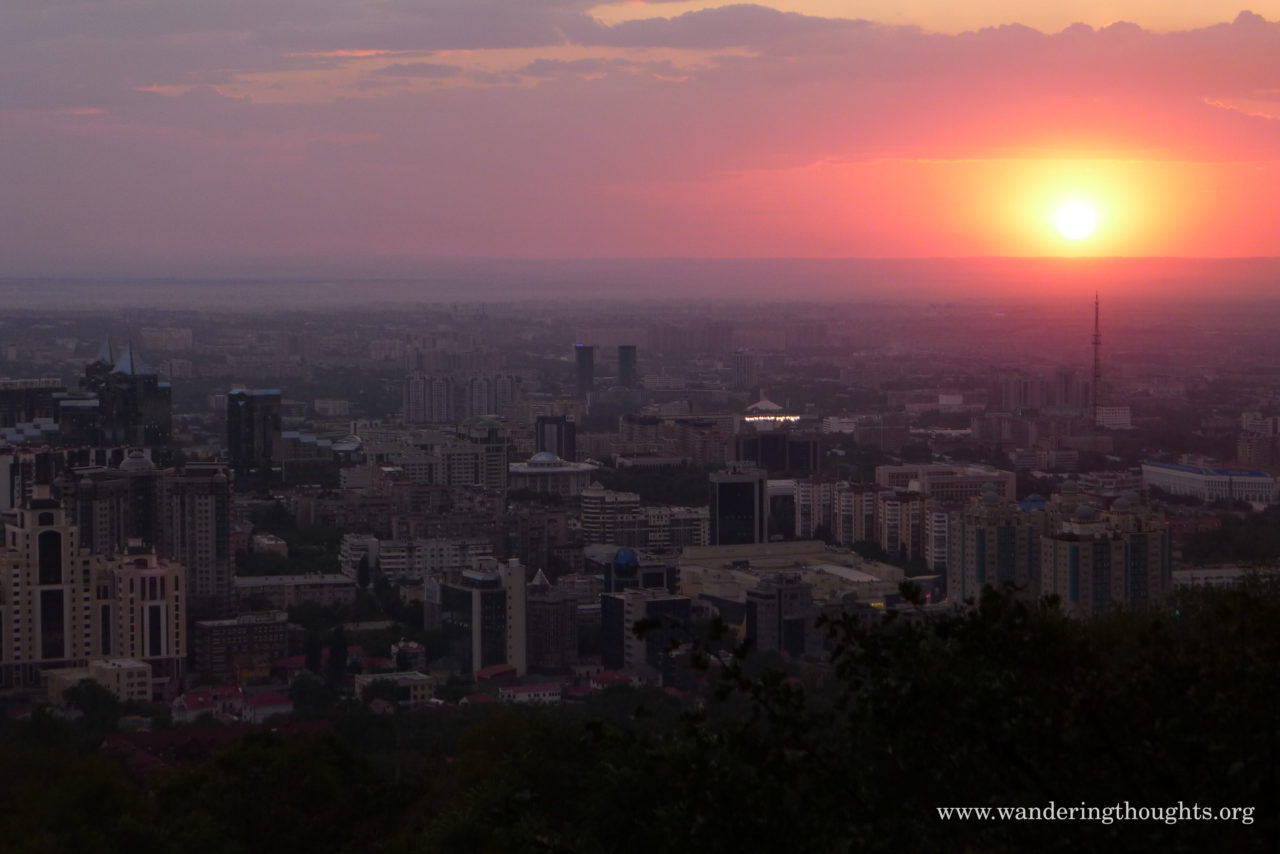 When my legs were a bit better we took a cable car to the city hill and enjoyed the sun setting.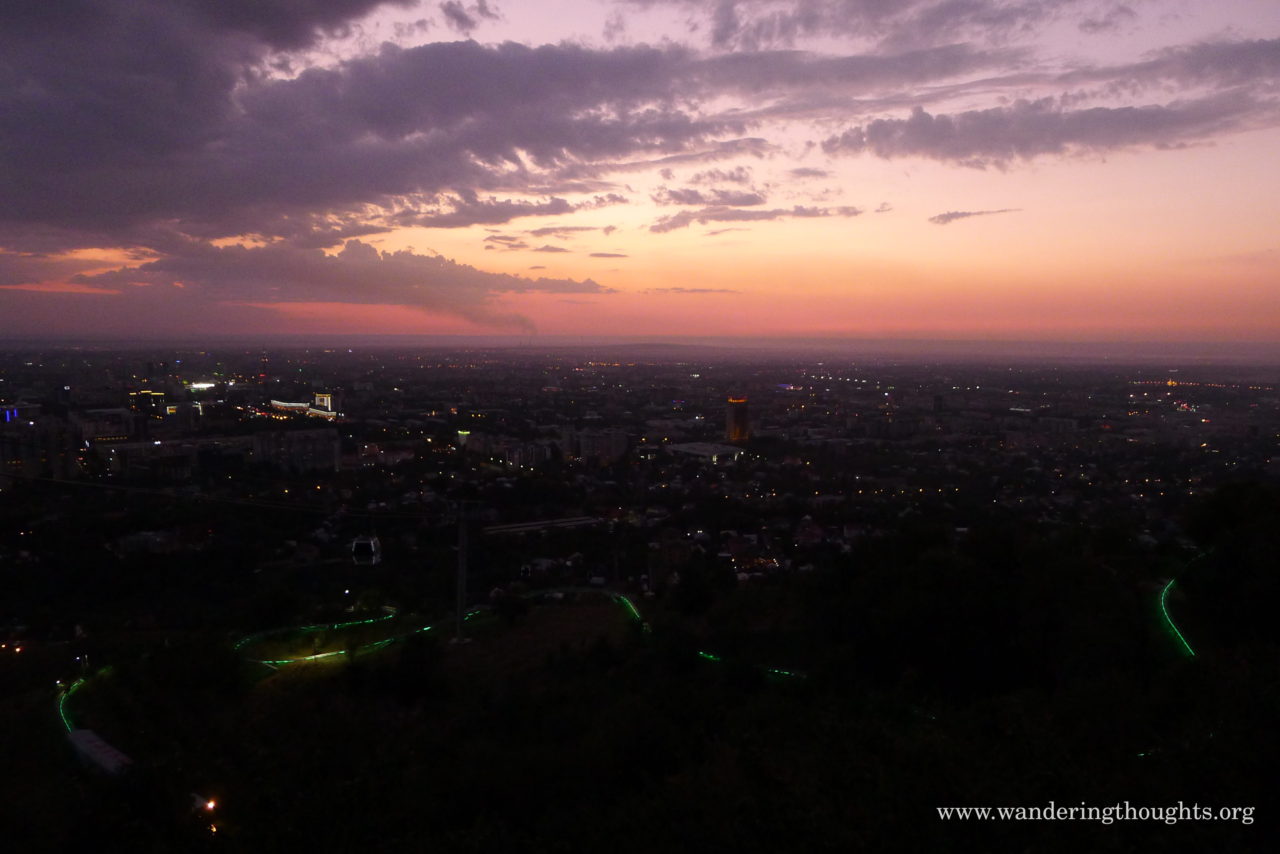 Underground train stations often have beautiful ornaments…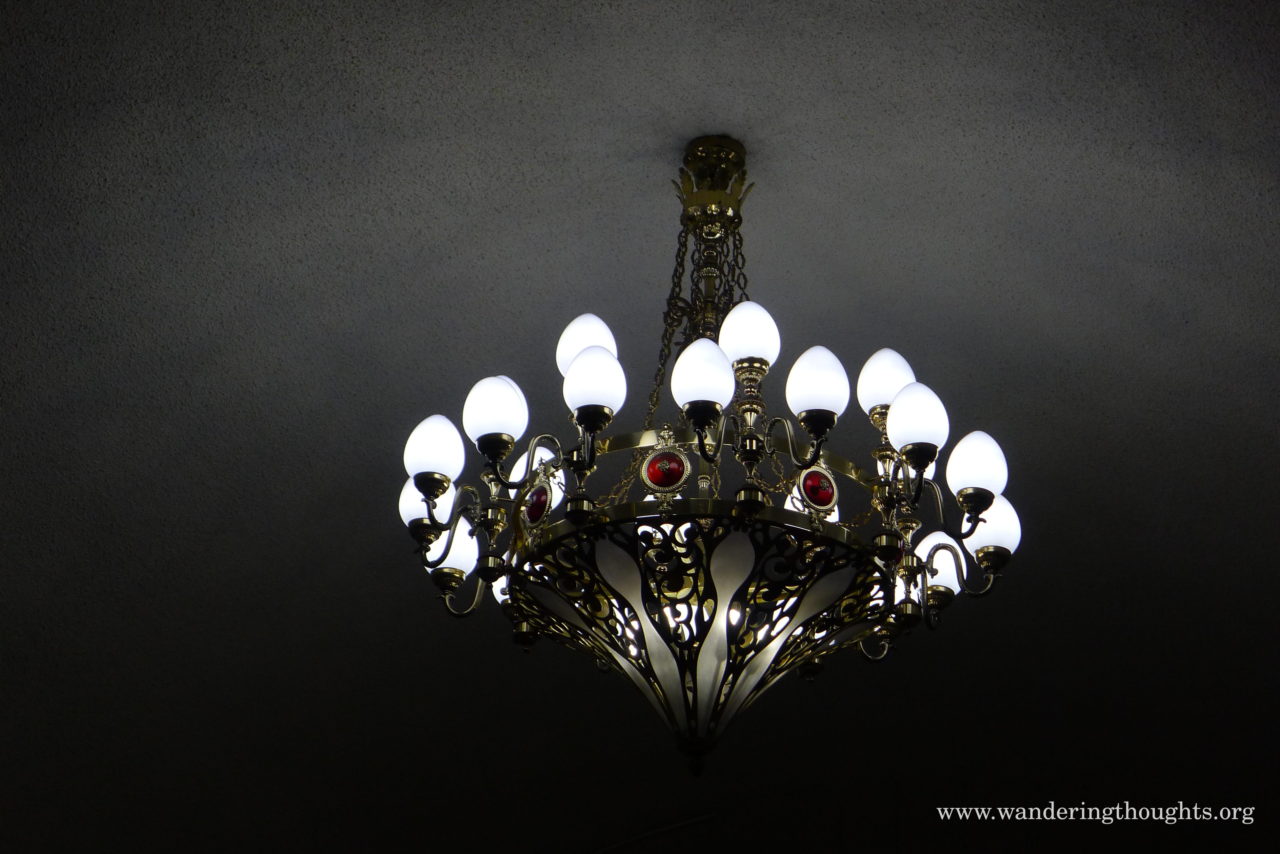 And here are some more impressions from above the ground: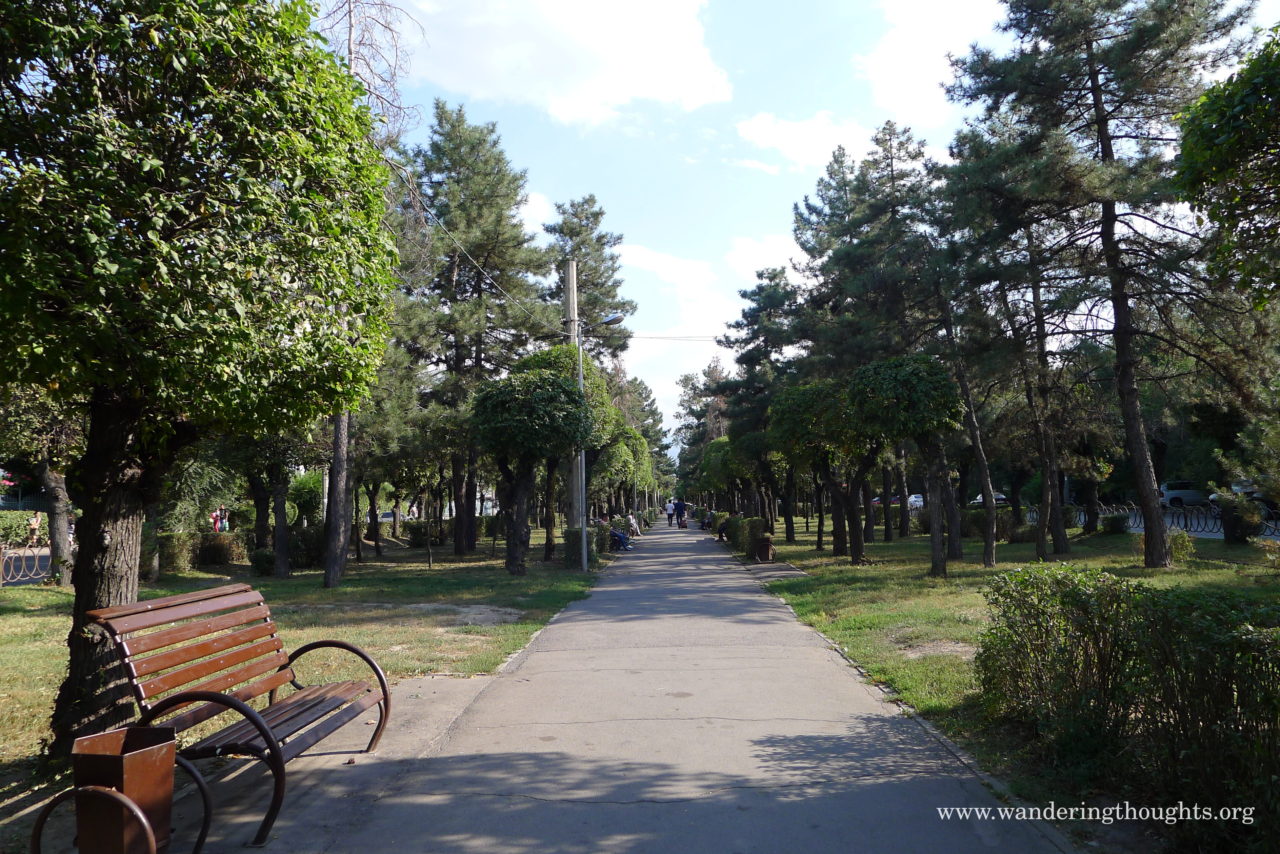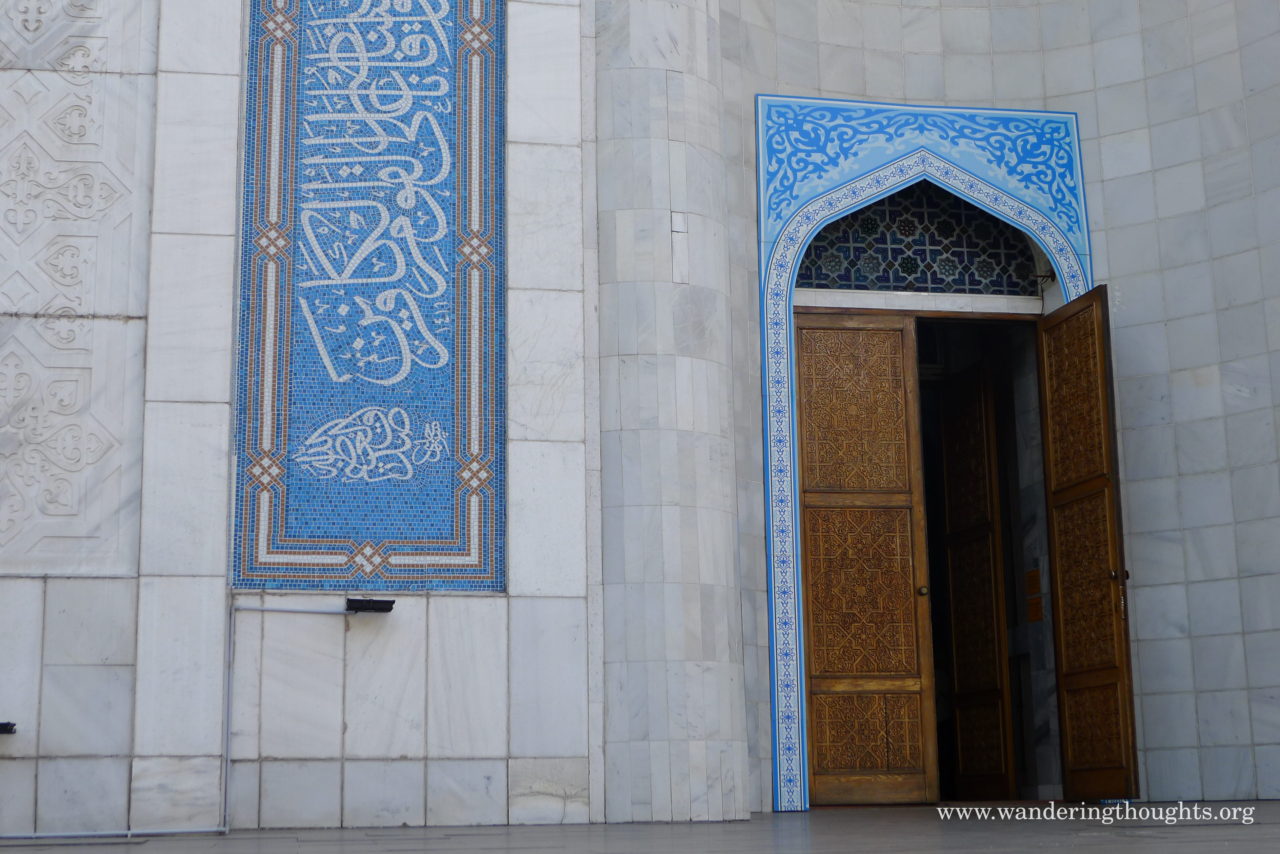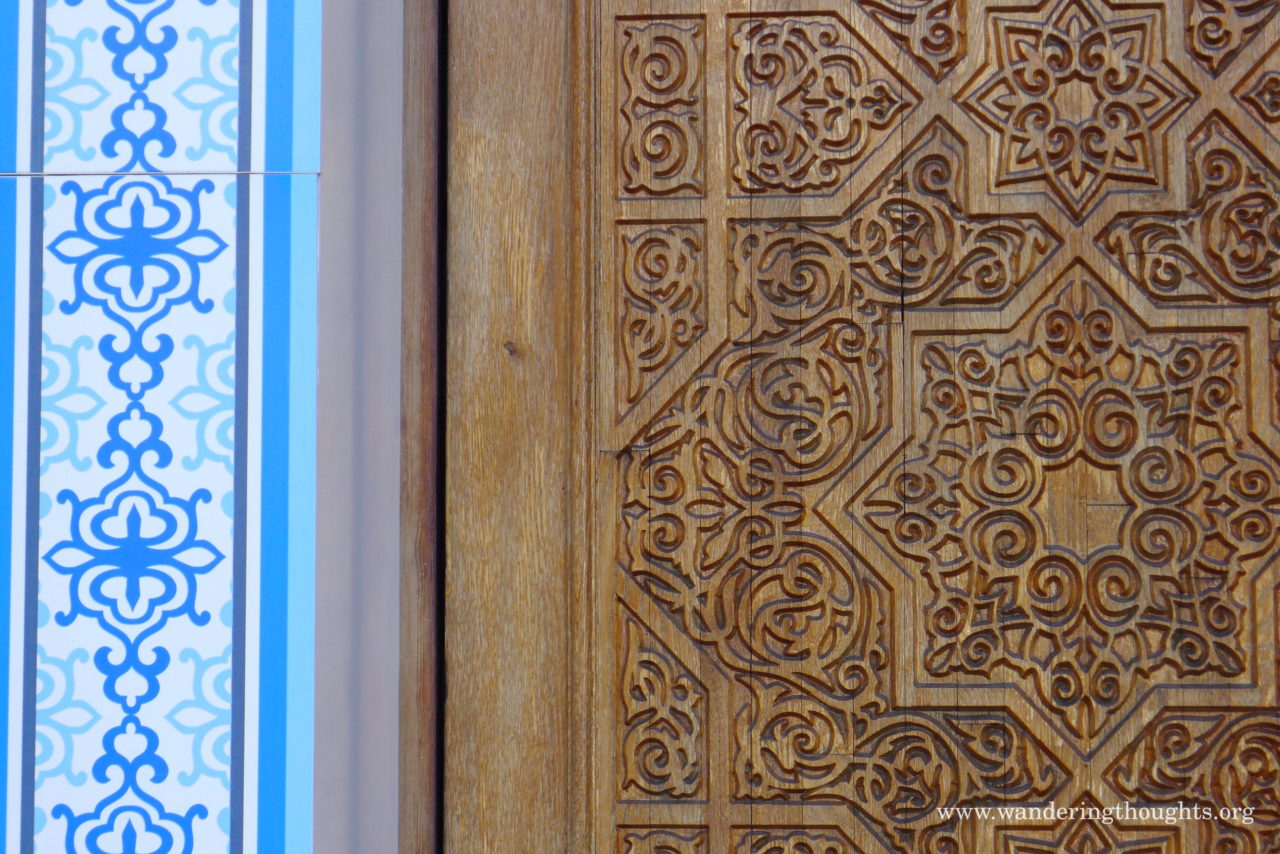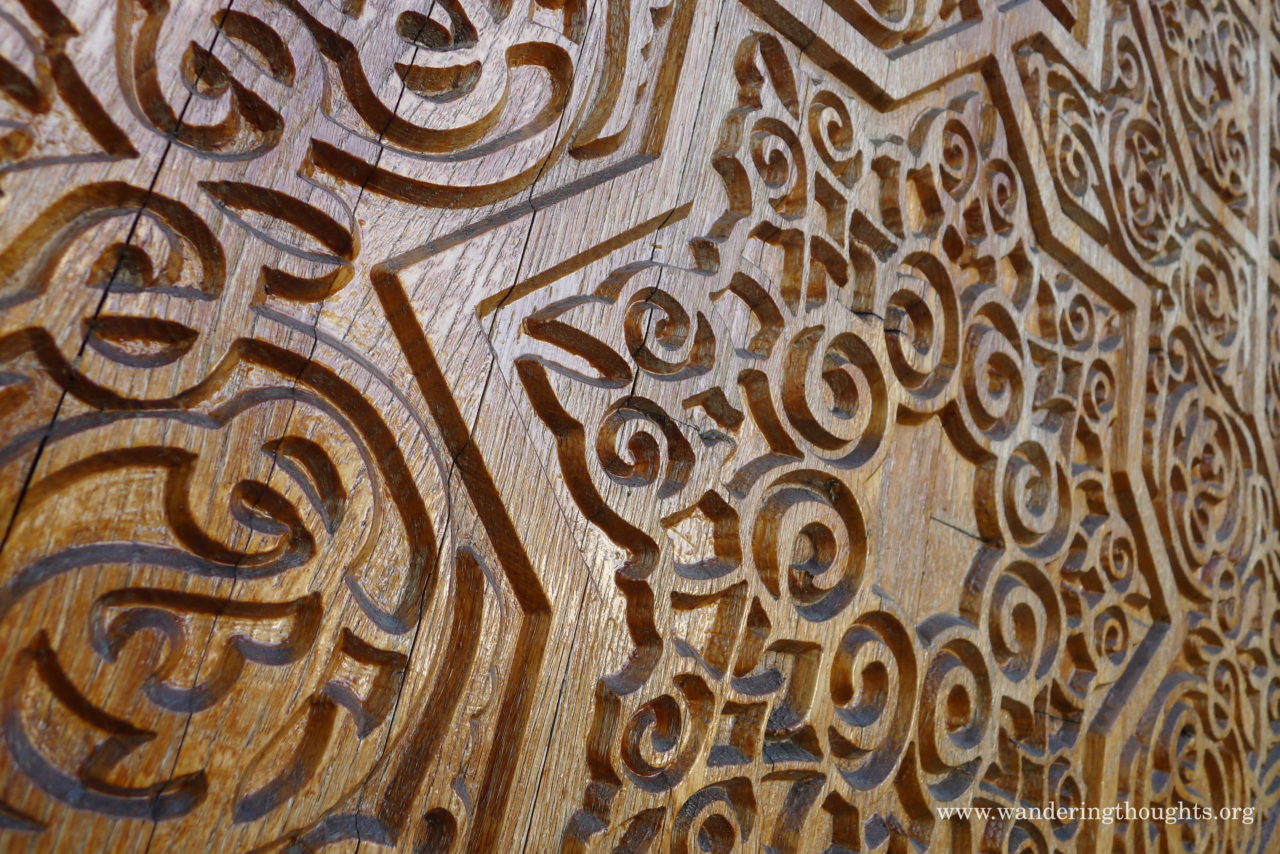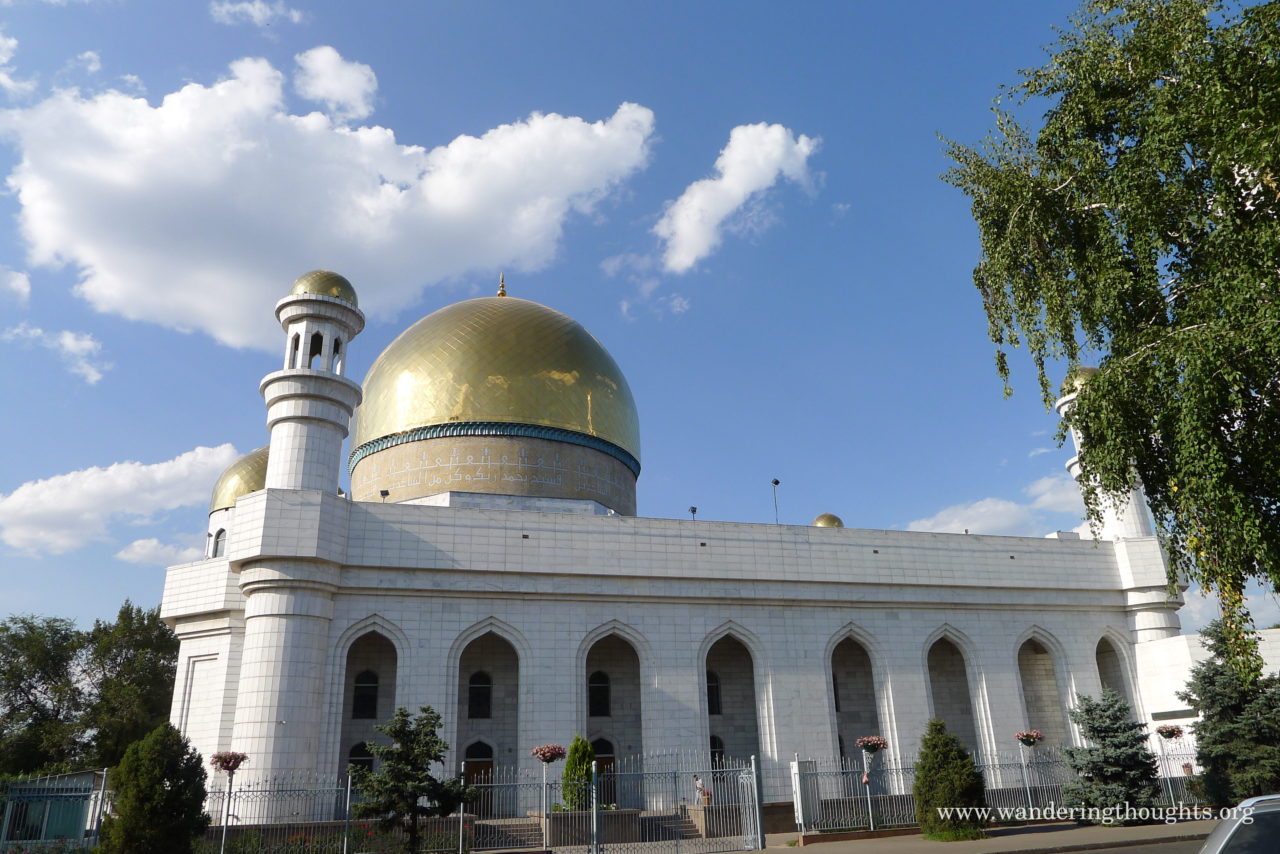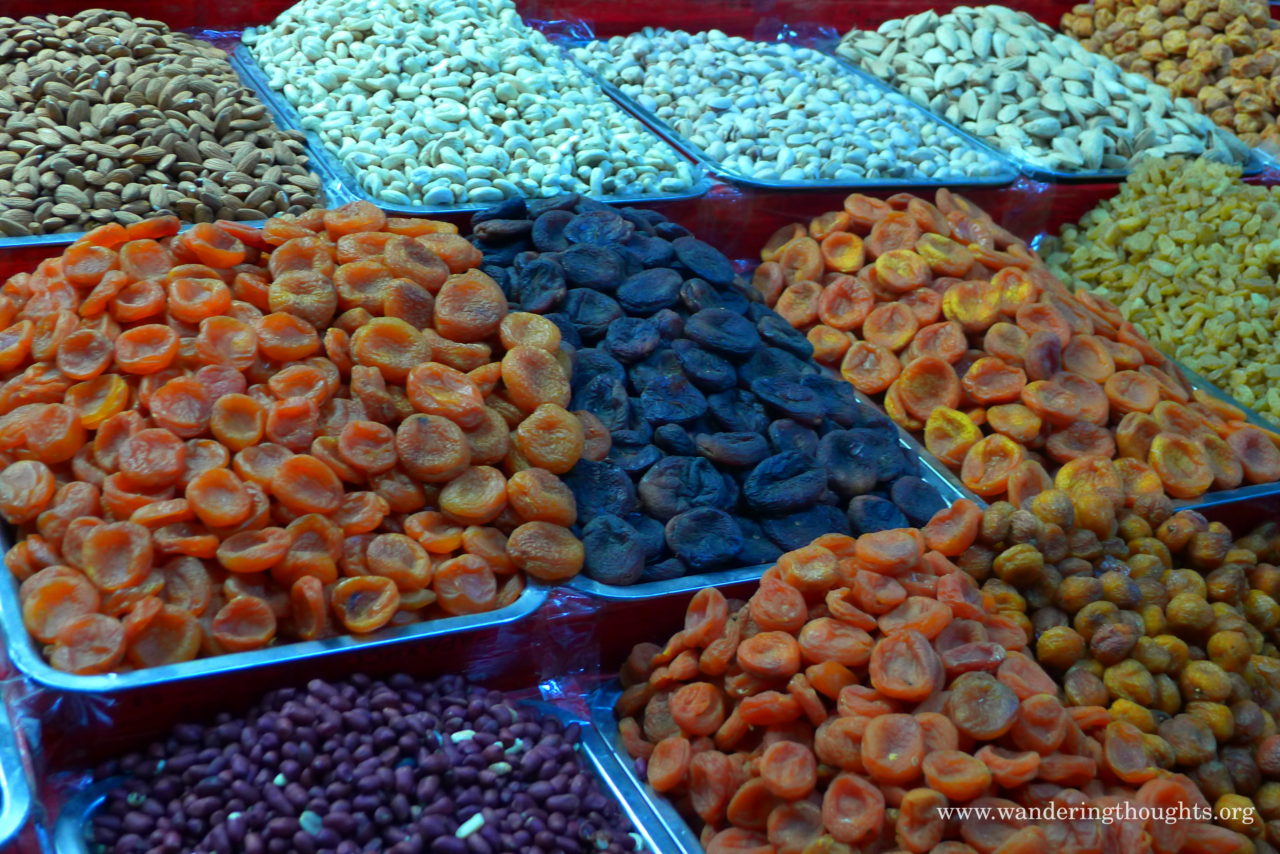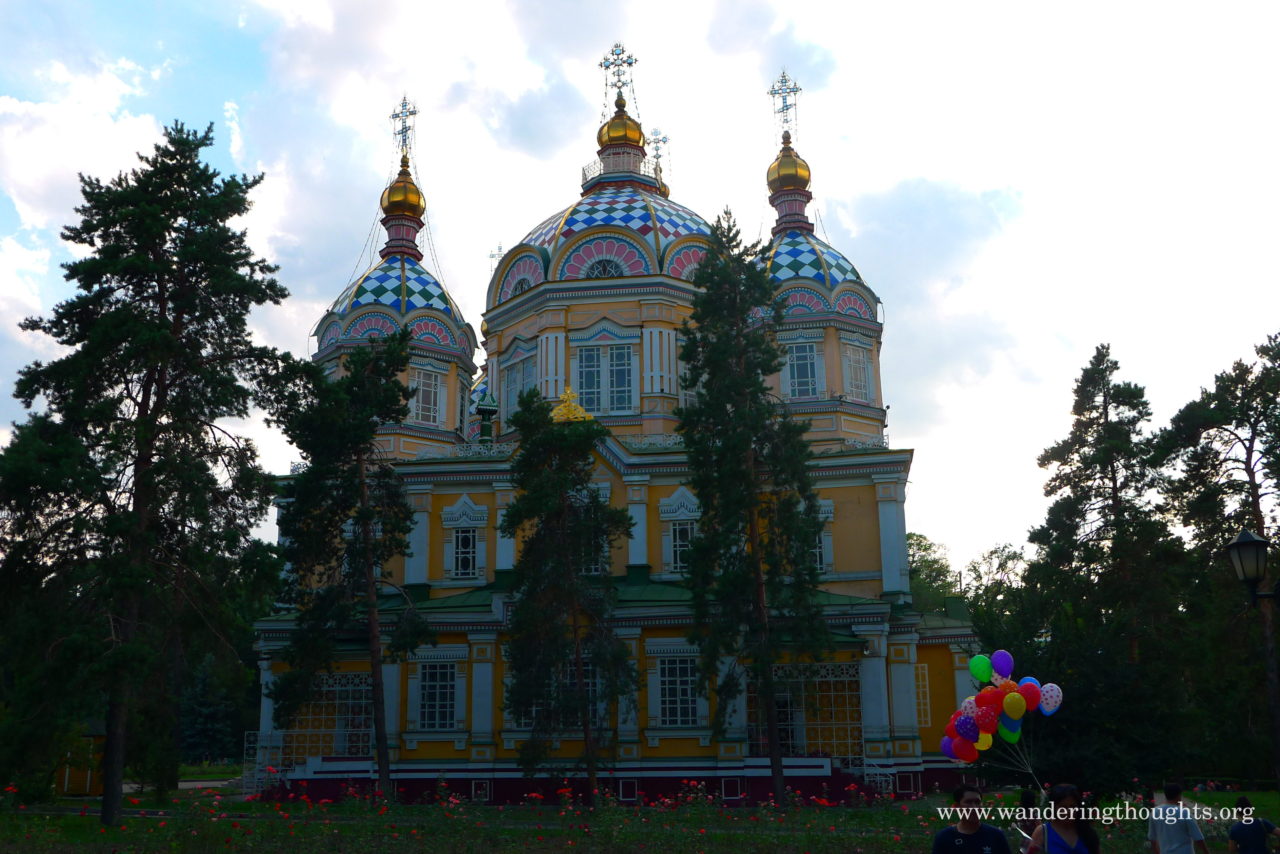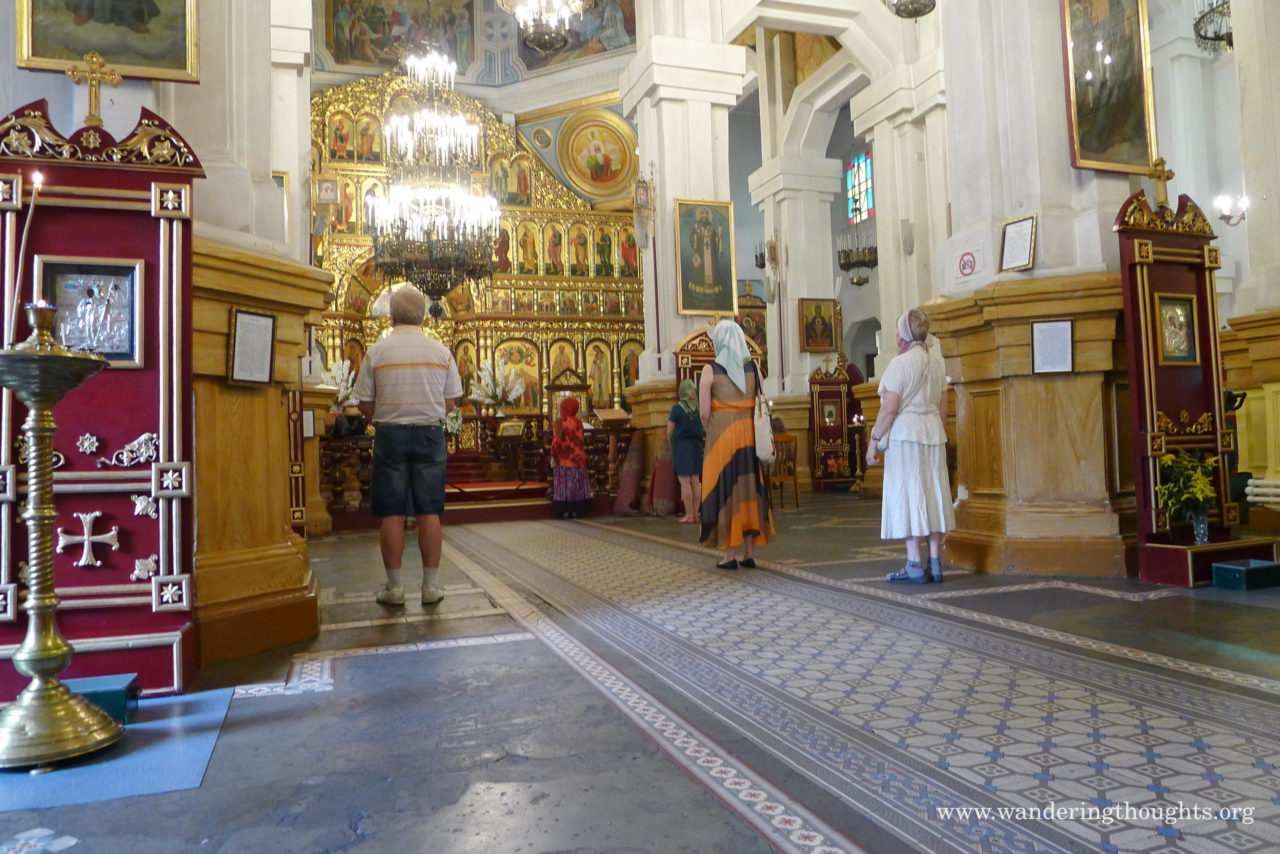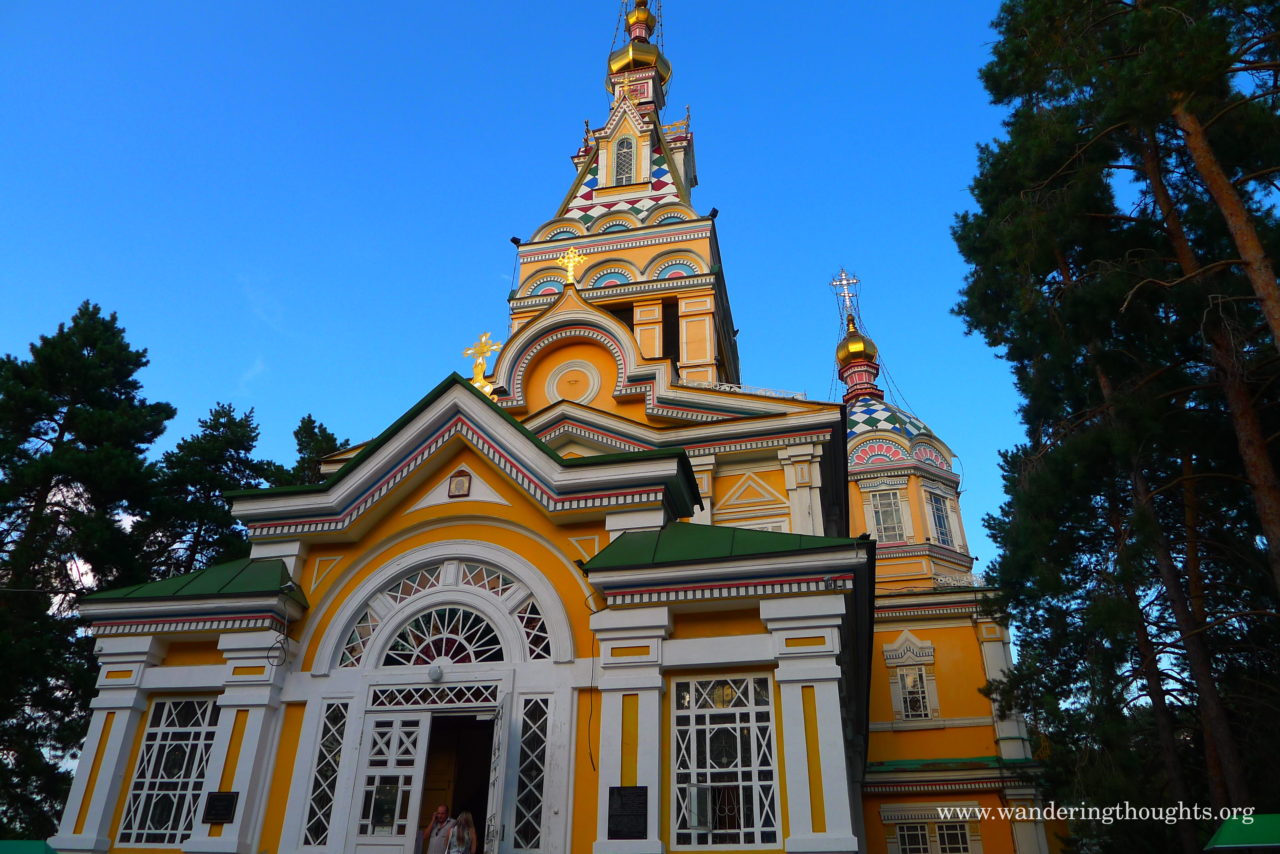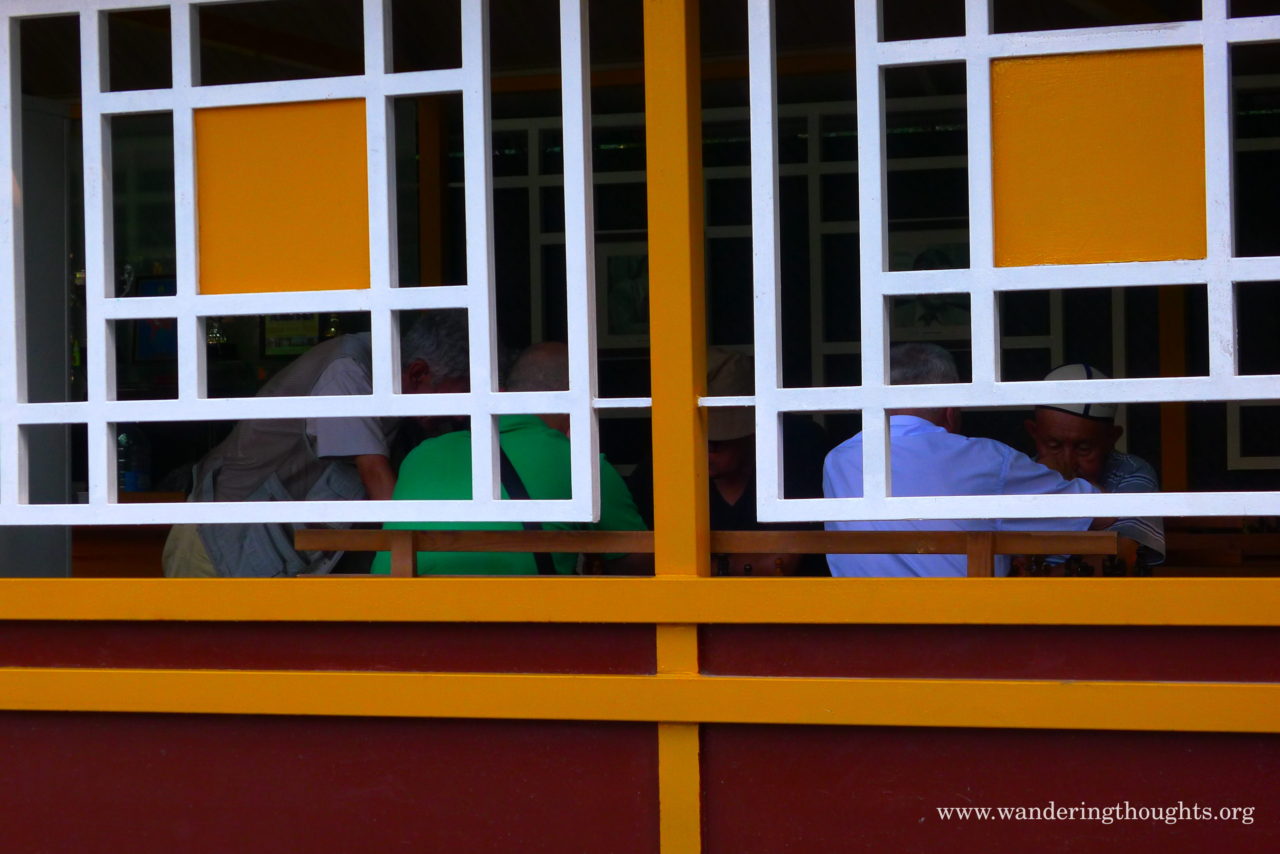 Yes, Torsten went for another hike. Not me, I was busy wobbling around slowly.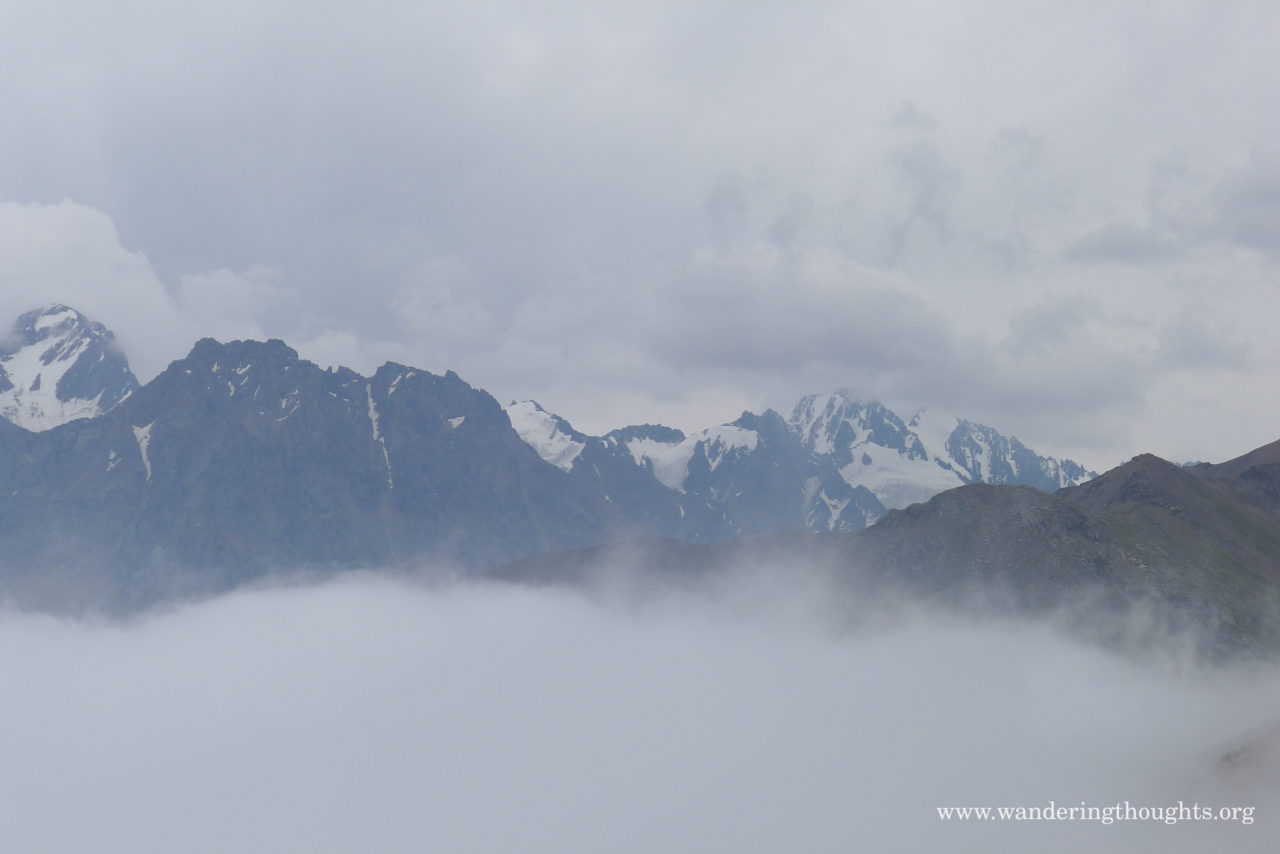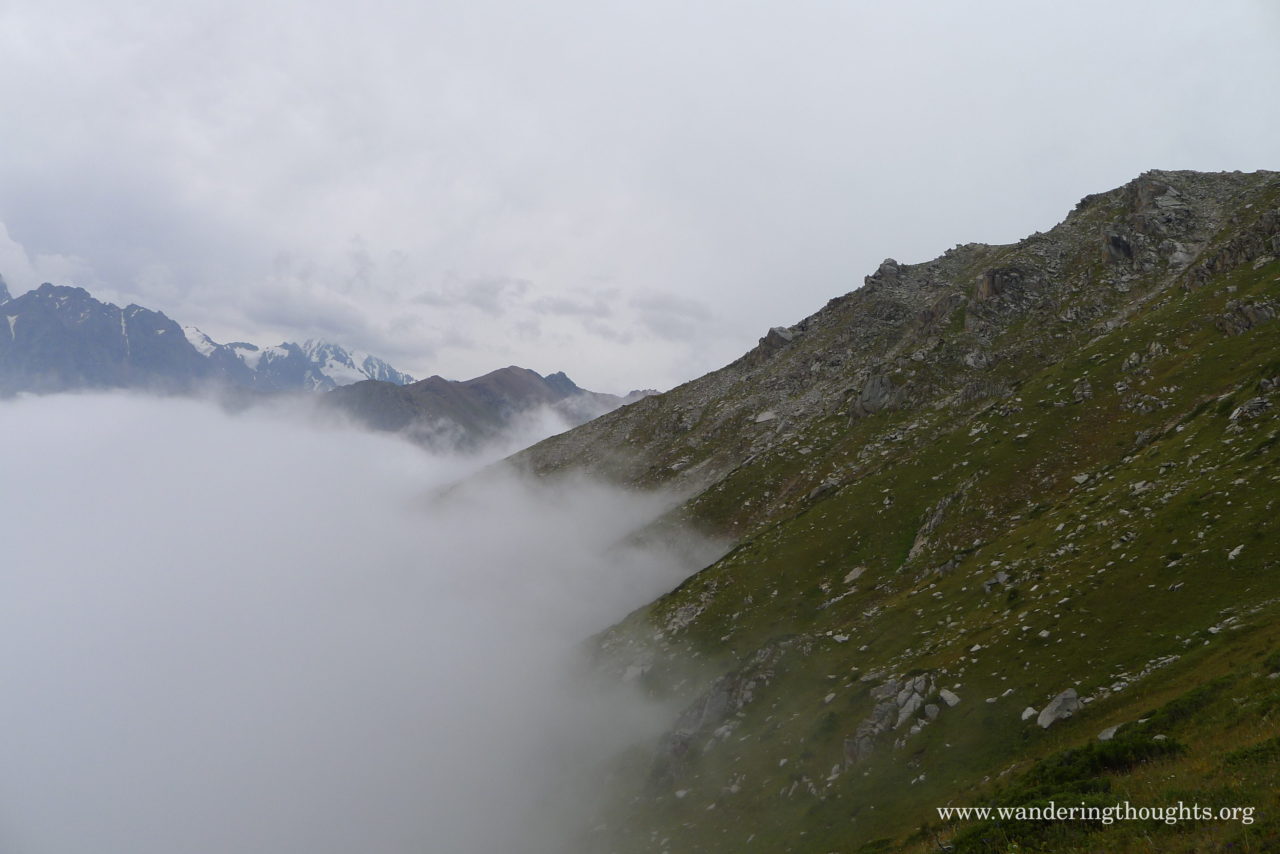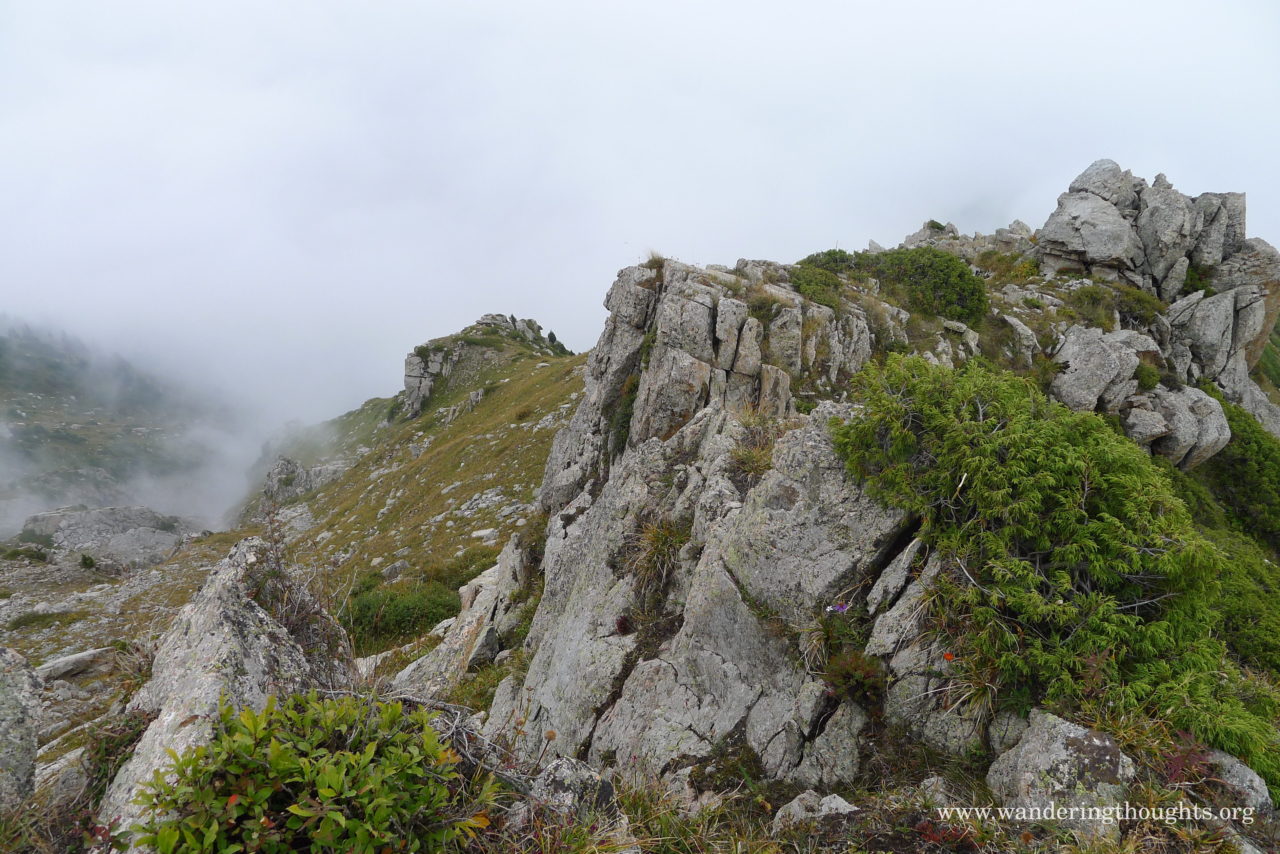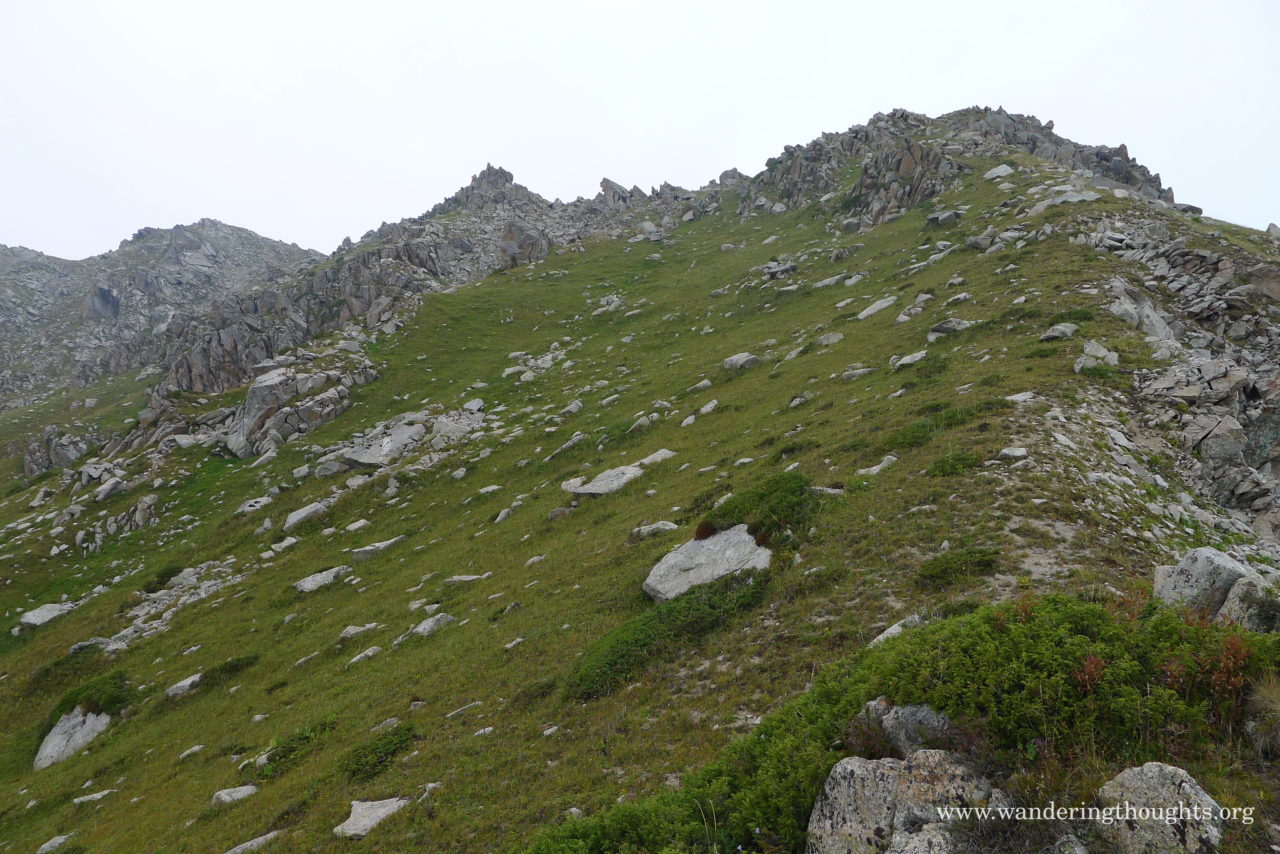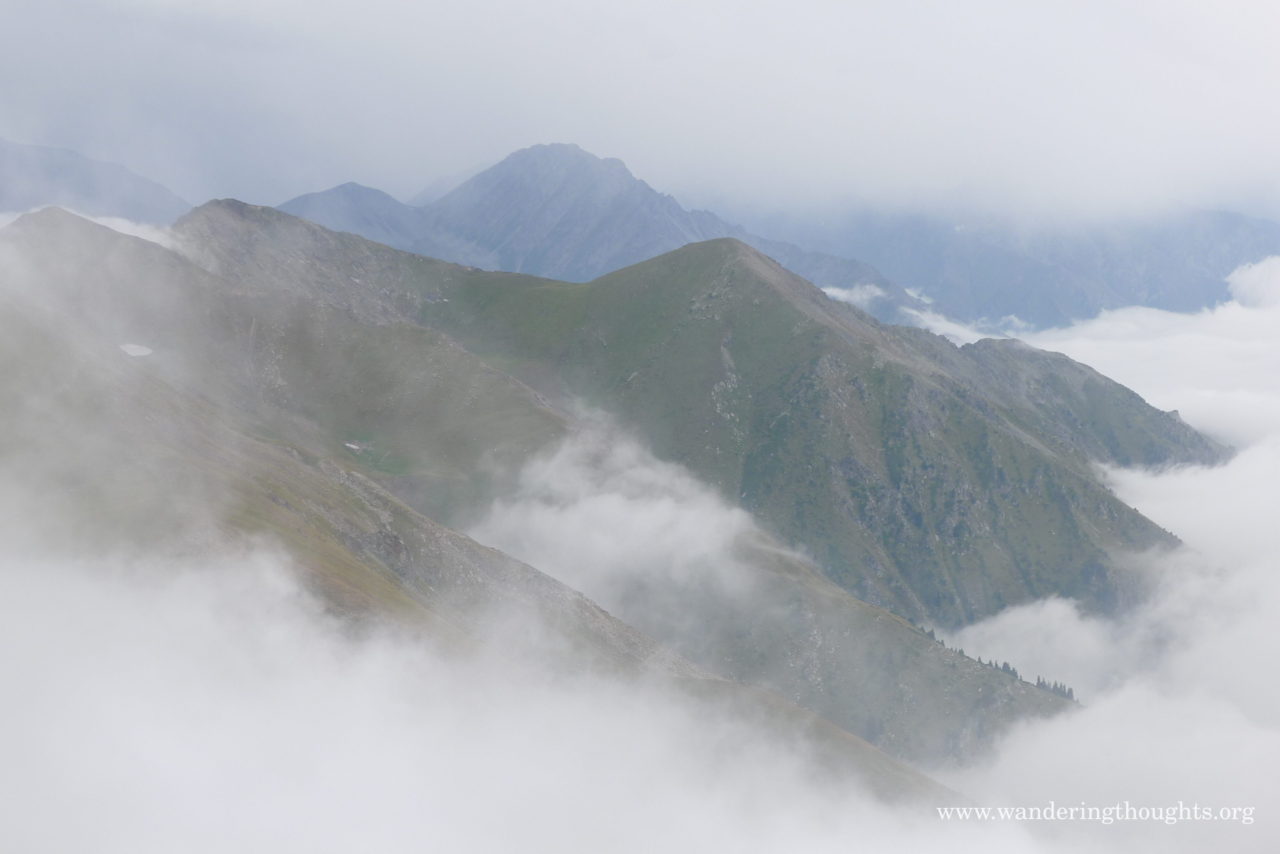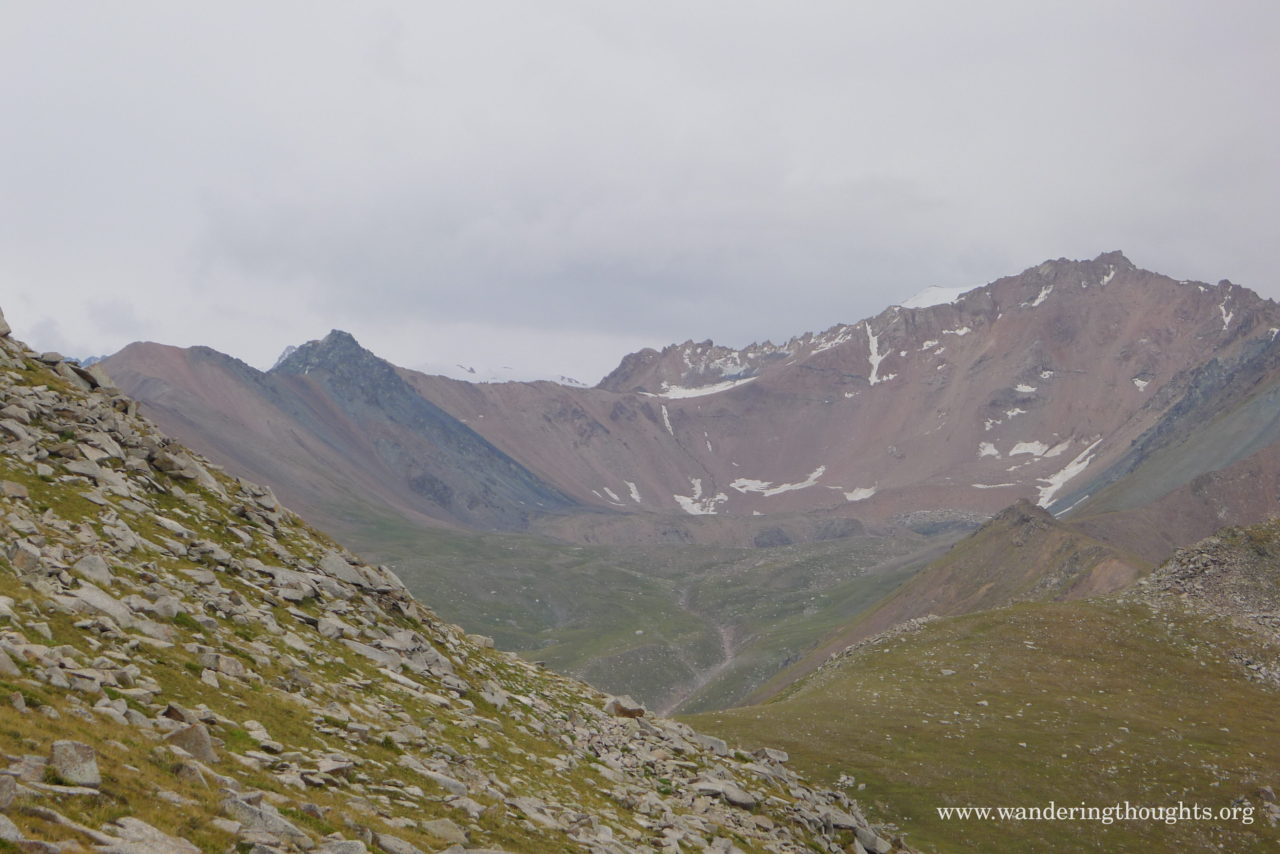 After about a week we got our Russian Visa and took a bus to Astana.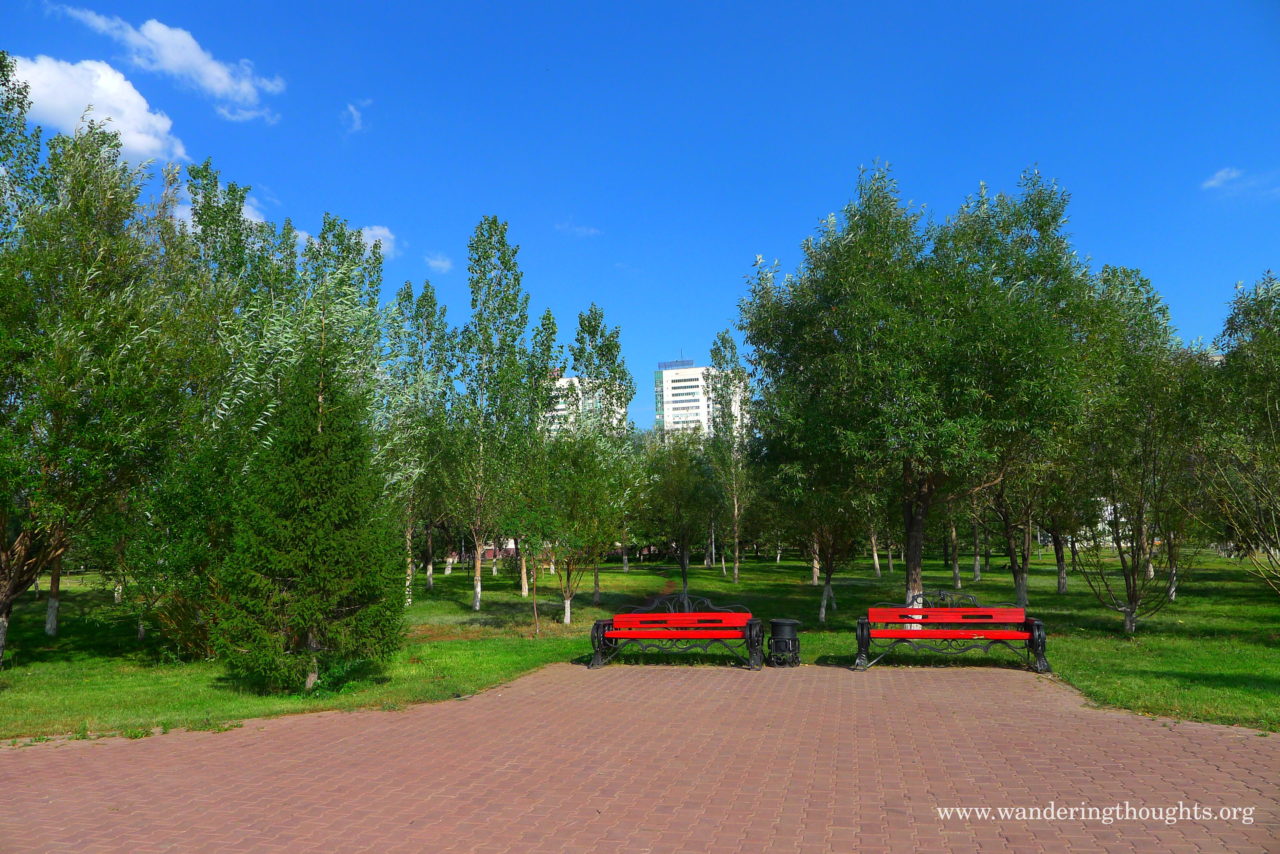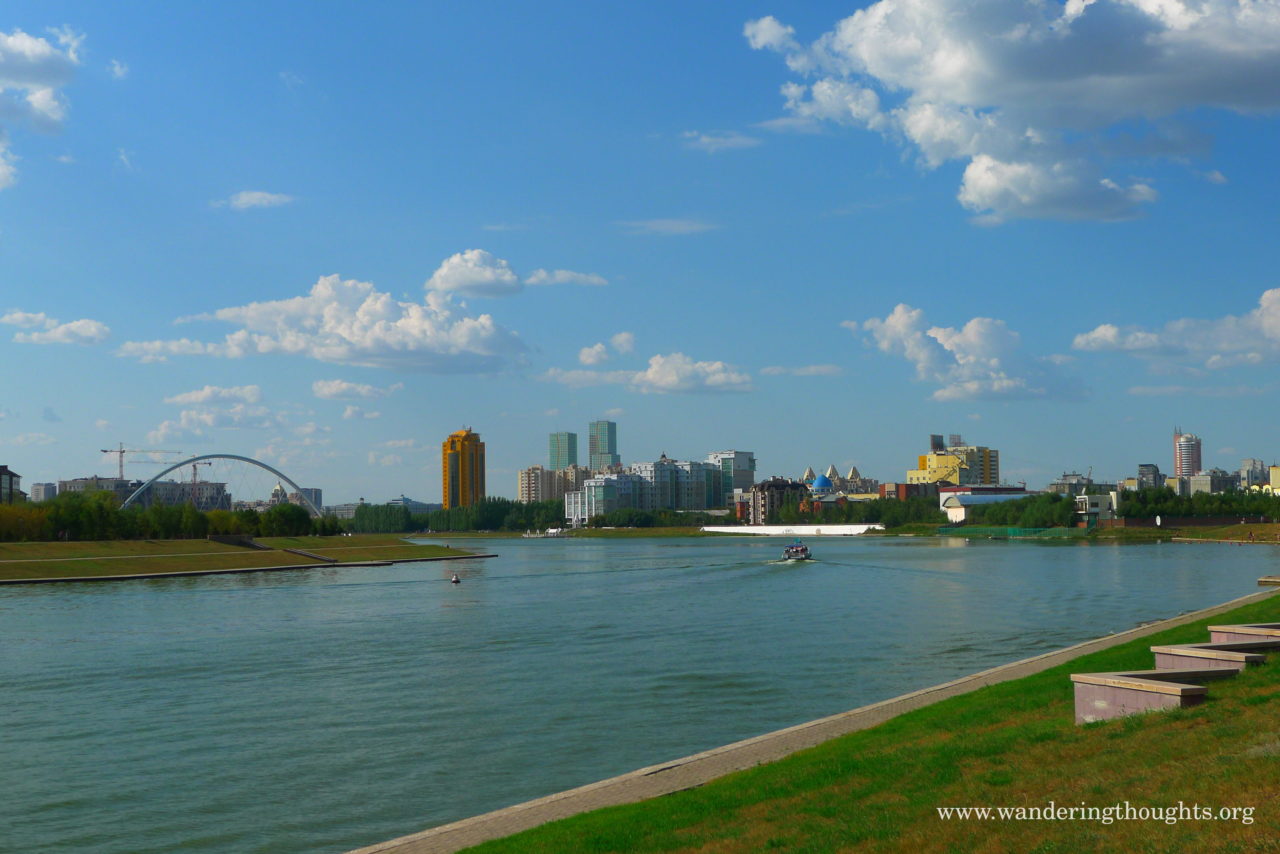 We stayed with Sigrid and Ben through Trustroots and loved hearing about their life in Astana. They had just moved to a fancy new appartment- wow! Thanks so much for lending us your bicycles – it was amazing to ride around for a bit. And when we got to this river we just had to go for a swim!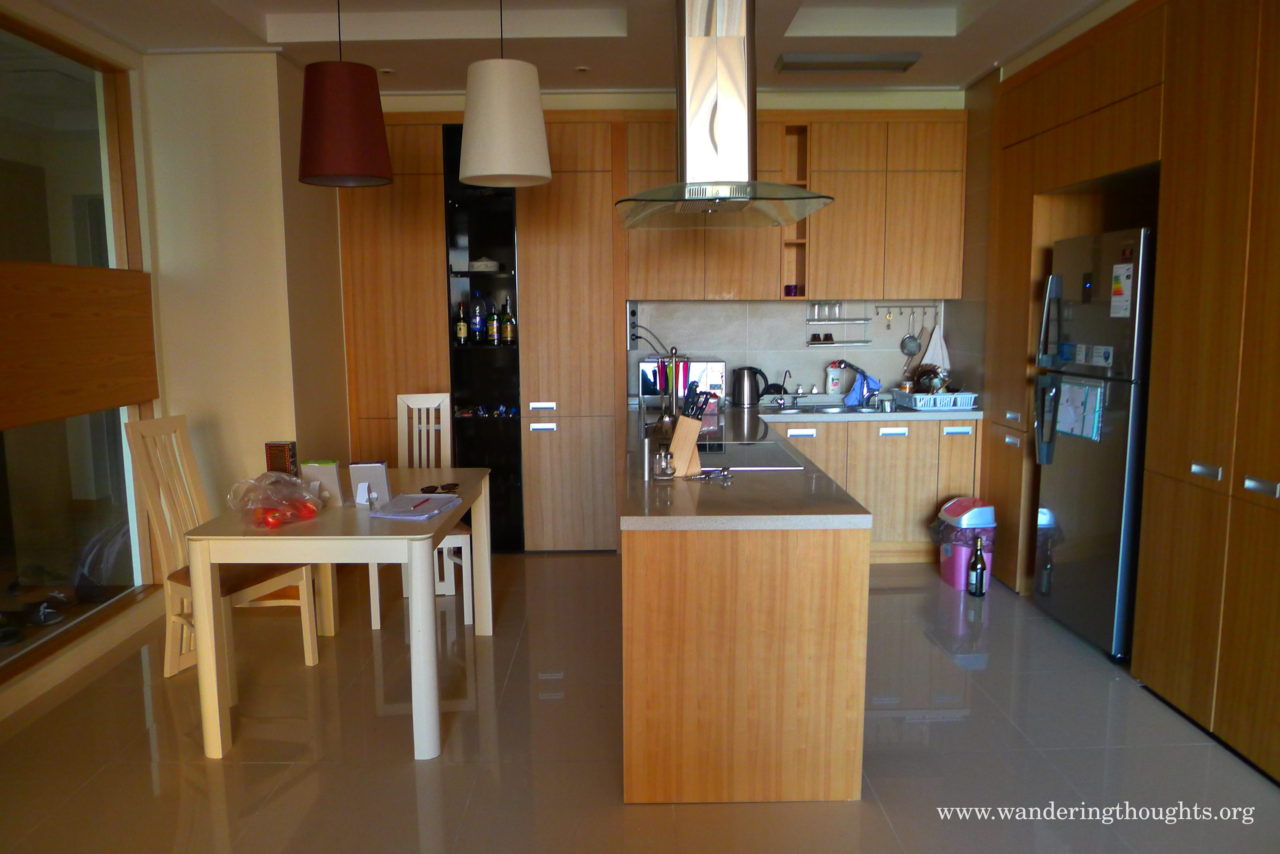 Since starting this overland journey two weeks ago I already felt so much better than before. For once I absolutely enjoyed leaving the tropics after about 12 months. I was overjoyed not constantly being sweaty and feeling the effects of a shower last longer than 5 minutes. For the past year we haven't been able to sleep without a fan and the few nights we tried to camp were rather miserable. I had completely forgotten how relaxing it is for my body to sleep at 20 degrees Celsius or under.
Also, ffter more than a year of cycling it was fantastic being without the constant physical challenge and give my body a longer break for once. I still loved being outside and go for hikes and walks and cycle around for fun. But all at a slightly slower pace for now.