June 2016
After a very nice and polite 20 minute long discussion at the border to Laos whether we should pay the Special Service Fee they agreed to wave it just this one time. Funny experience in a way though. Everyone was nice enough and so we talked about the big elephant in the room without ever naming it.
Generally we really try to avoid paying bribes. Even if it might not be a lot of money for me, in local currency it often is. And in my opinion it rather adds to the local wealth gap and benefits only some people that already have power and quite a bit of money.
So we usually just take our time, stay patient and try to do some research before. Often it is only a case of knowing what currency to bring to pay for the Visa On Arrival, otherwise you might get ripped off. Or in this case, we had to stay patient and talk for about 20 minutes. When I told them that we might have to camp at the border as it was already getting dark, they didn't think it was the best of ideas and let us go.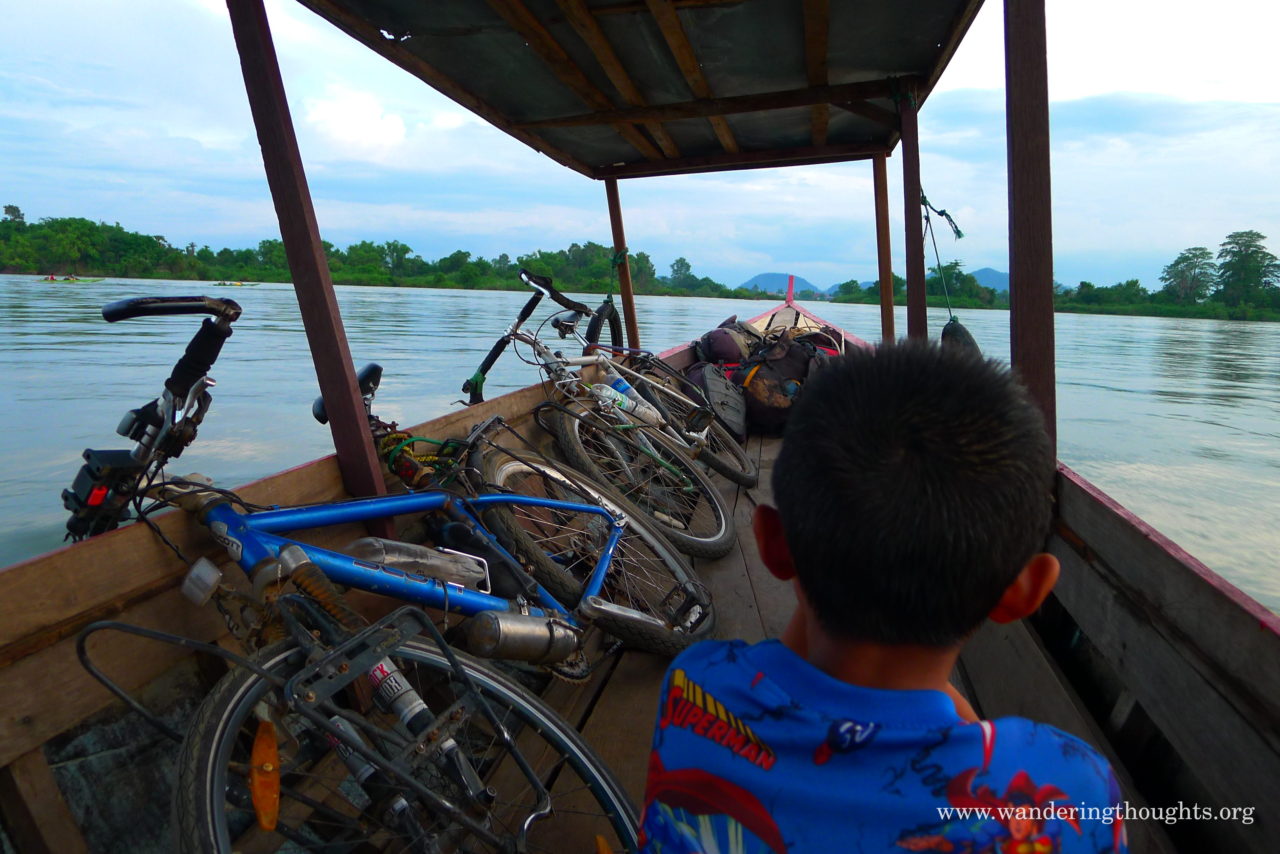 We made it just in time to catch a boat to Don Dhet, one of the 4000 Islands (Si Phan Don) in the Mekong River. Planning to stay for a few days we ended up staying for almost a week. It was rather touristy but with rainy season upon us still quiet enough.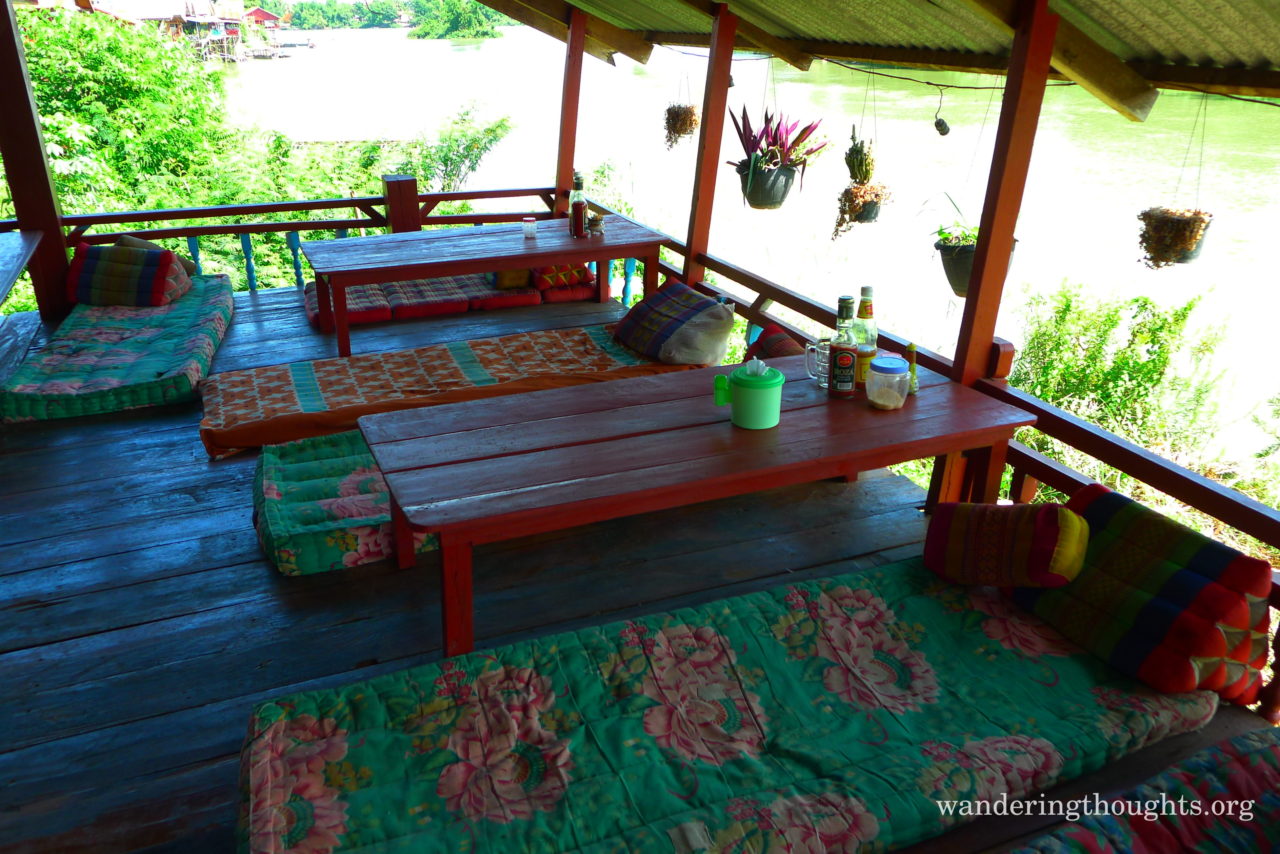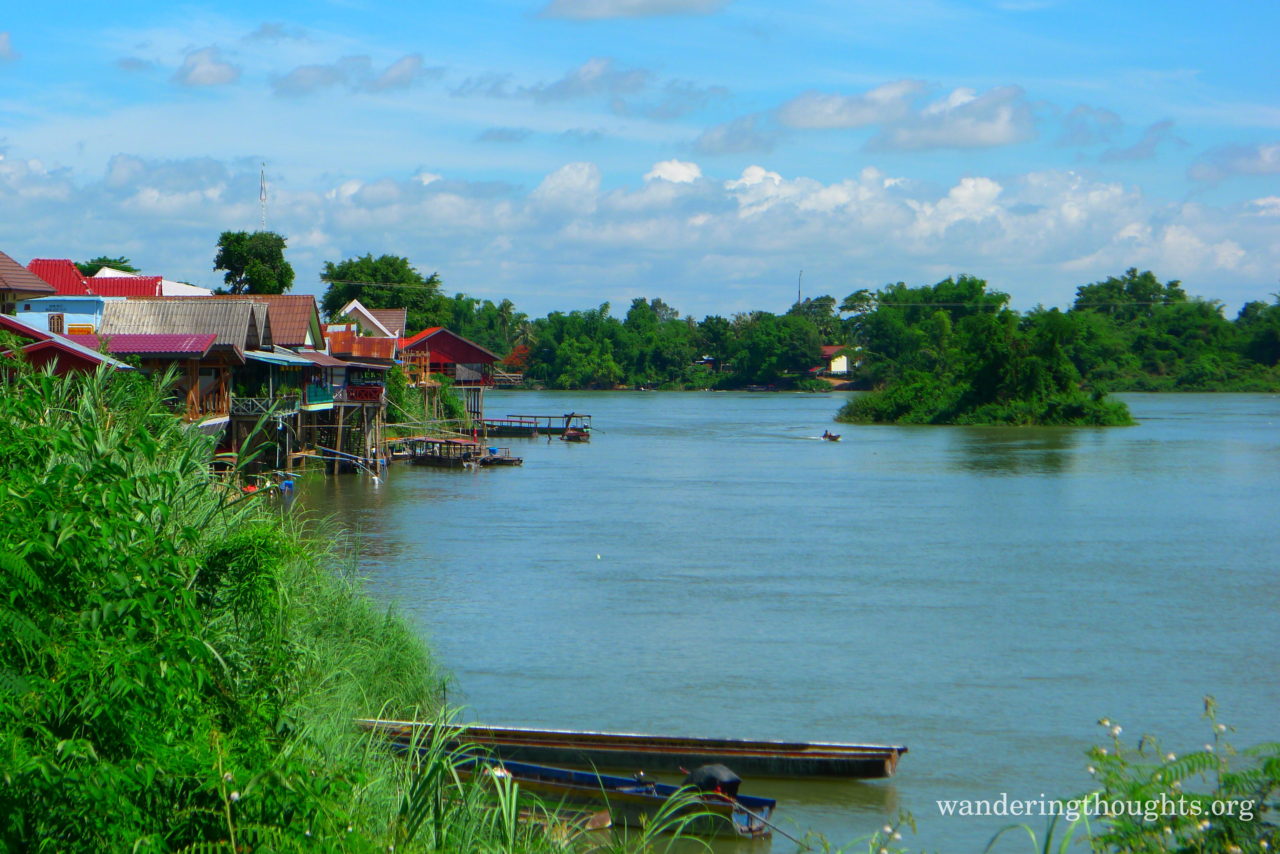 Tiny little trails invited to explore along the island and with no cars or roads around it was just beautiful!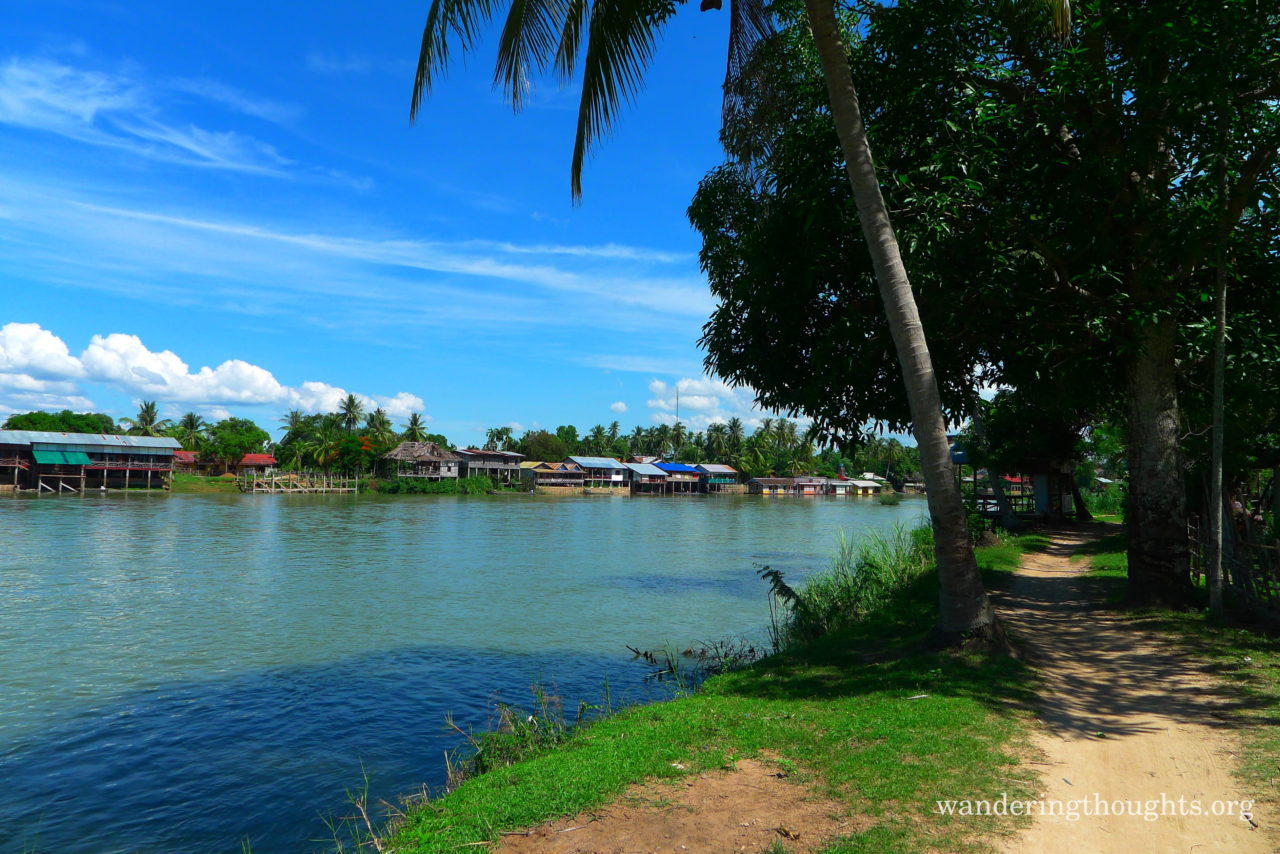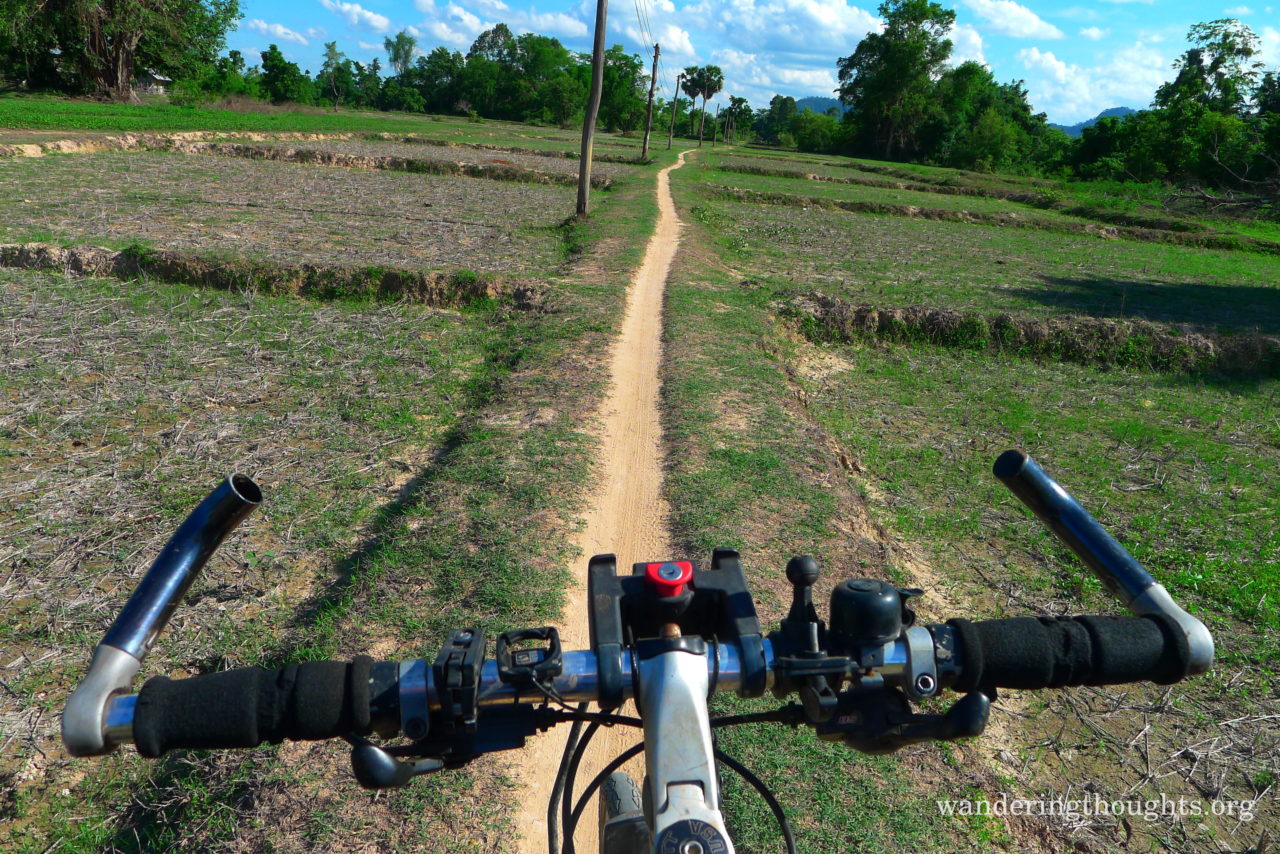 I thoroughly enjoyed watching the rain storms which happened almost every day…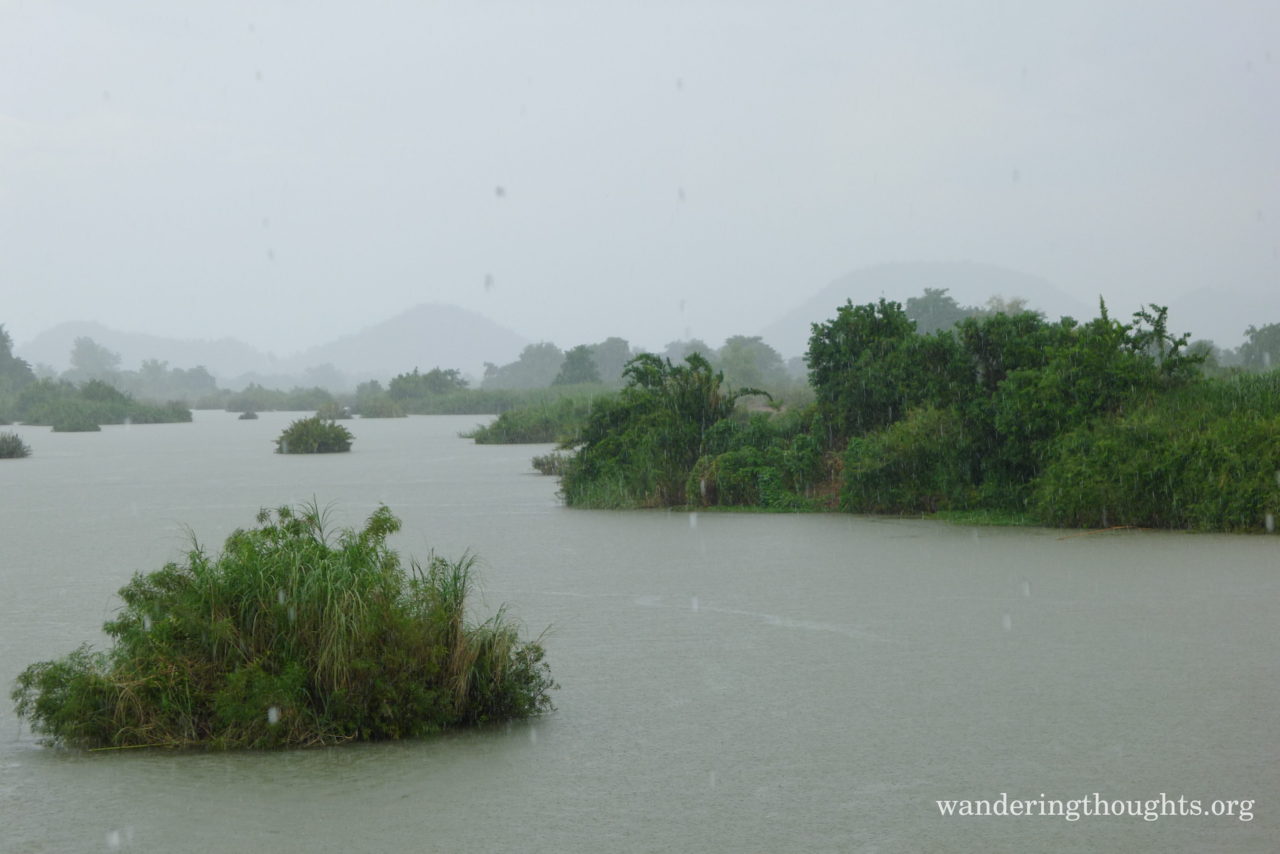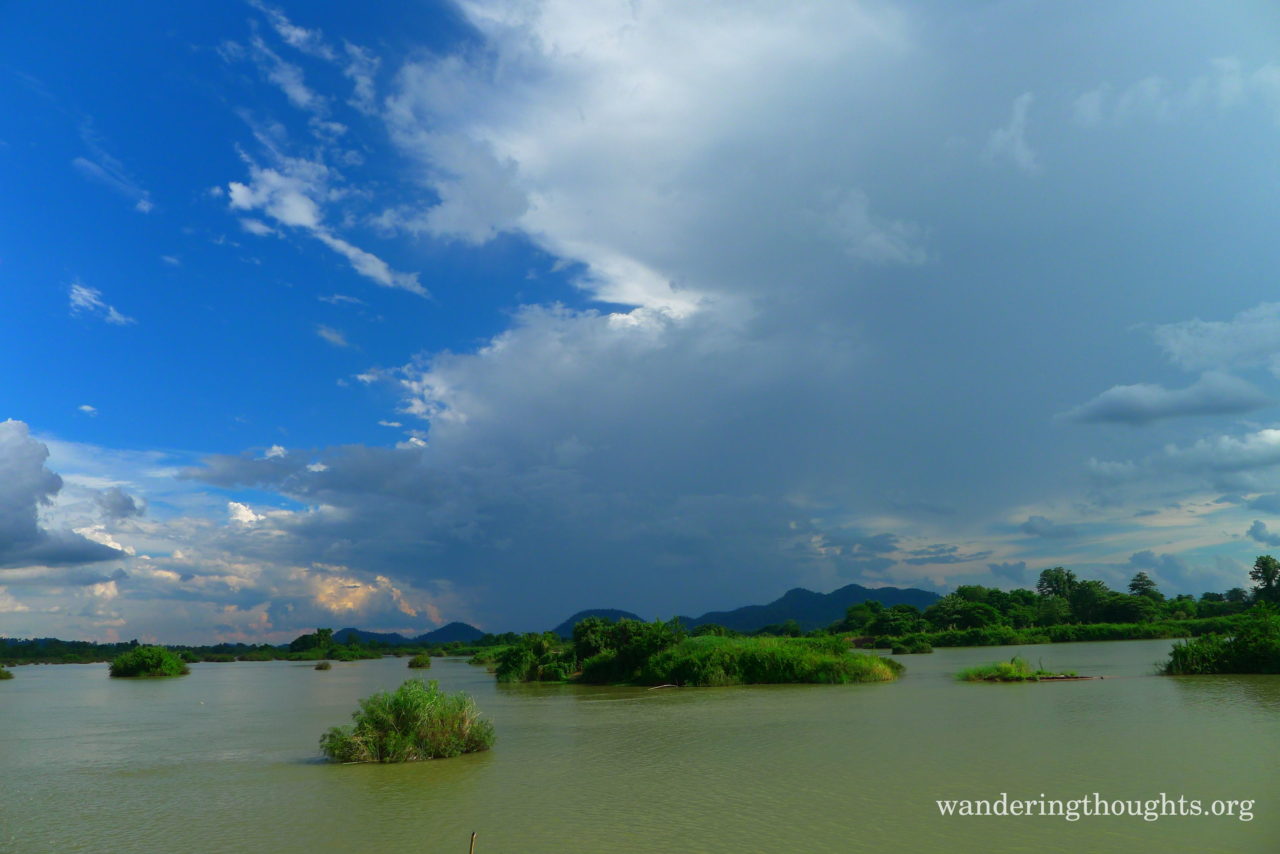 Most of the time we just hung around, not doing much. How can you not with that view from your bungalow?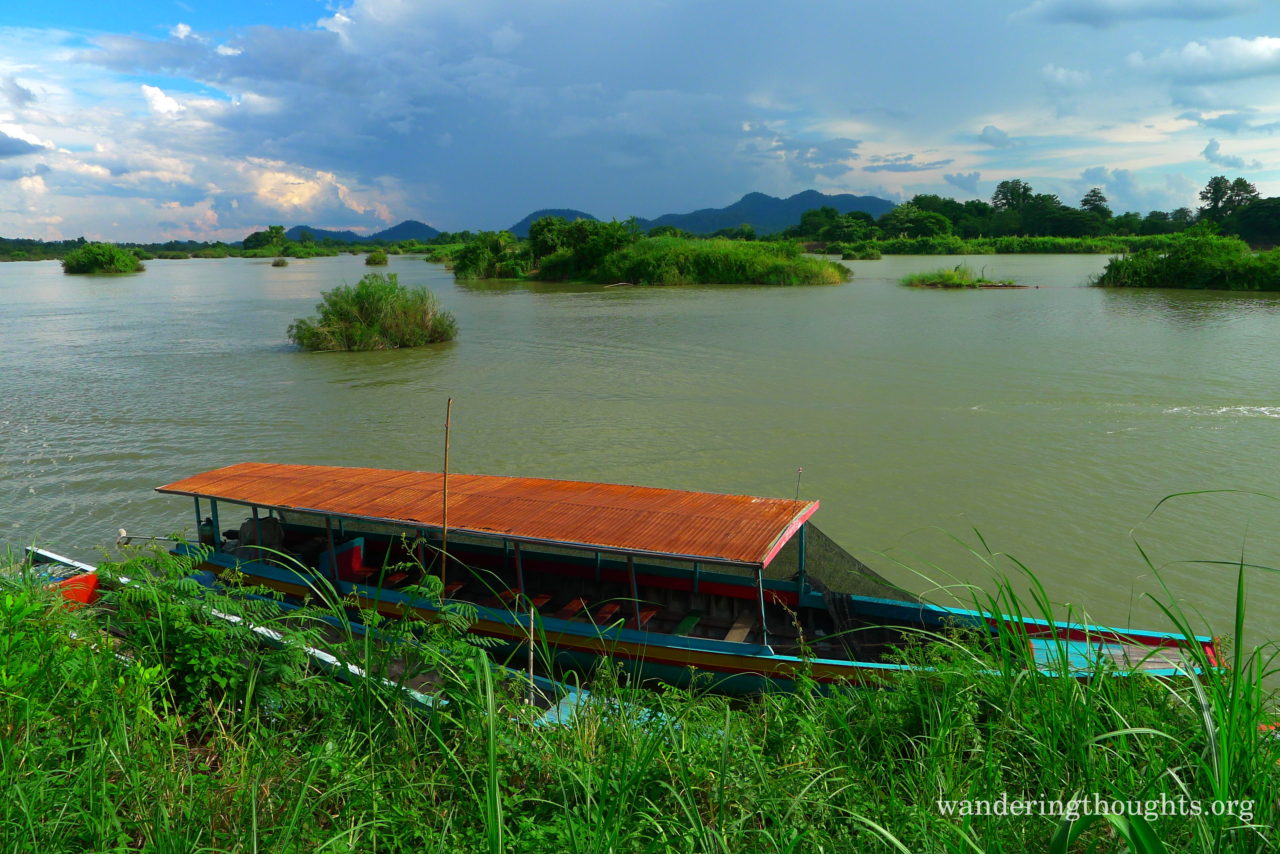 The beauty of our surroundings weren't the only reason for us to slow down though. Lately I had been feeling a bit overwhelmed by it all. Physically I was fine, I could cope with cycling a lot and also mostly with the ongoing heat. But mentally it was just all a bit too much. I am writing this almost seven month later and that's good in a way. Now it is easy to look back and identify the emotions from back then.
We had been cycling for about a year and traveling for about two. In the past 12 months we hadn't stopped for more than 2 weeks at a time. And I just couldn't seem to catch up with the continuous stream of new impressions, new people, new food, new languages. It wasn't constant, I still had my happy moments, I still enjoyed cycling per se and the downhills especially but I grew annoyed way quicker at tiny disturbances than before. I wasn't really keen on learning new languages anymore and planning our future cycling route gave me a major headache. It became more and more clear that I needed a break. Not just a few days but a longer one.
So Torsten and I talked and talked and decided to take it slow. As it happened we were planning on taking a break anyway due to my little sister getting married in Germany in September. We were planning on cycling until China, leaving the bicycles with a trustworthy person and continue going home with busses and trains. So for the next 2 months we still had some cycling to do. I wasn't entirely convinced that I could make it but I didn't really want to miss the mountains of Laos either. So for now we kept going.
And oh boy, we had one of the most beautiful days of our cycling journey ahead of us! From Don Dhet we cycled northbound over some of the islands, taking four ferries in one day!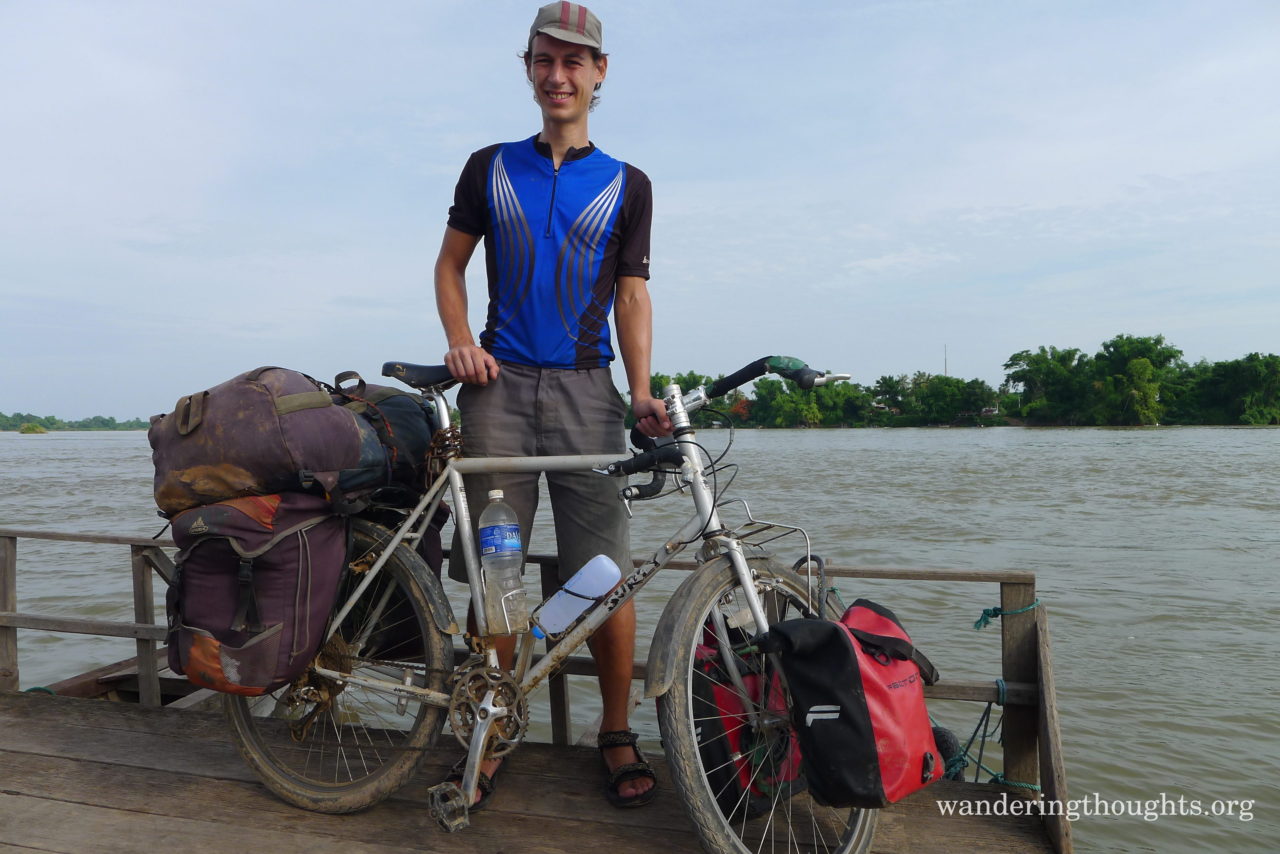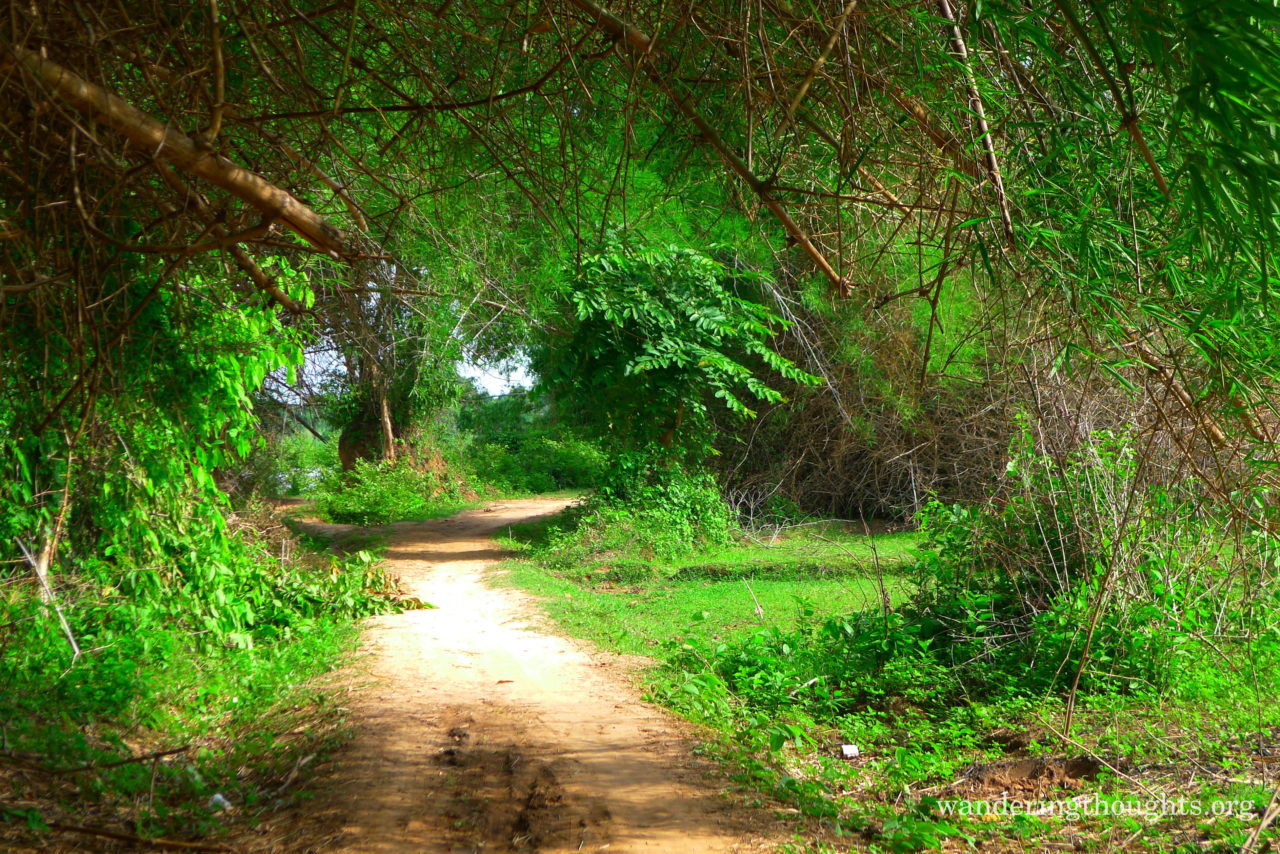 Don Dhet has been a beautiful if rather touristy escape, but the following islands were just stunning to cycle.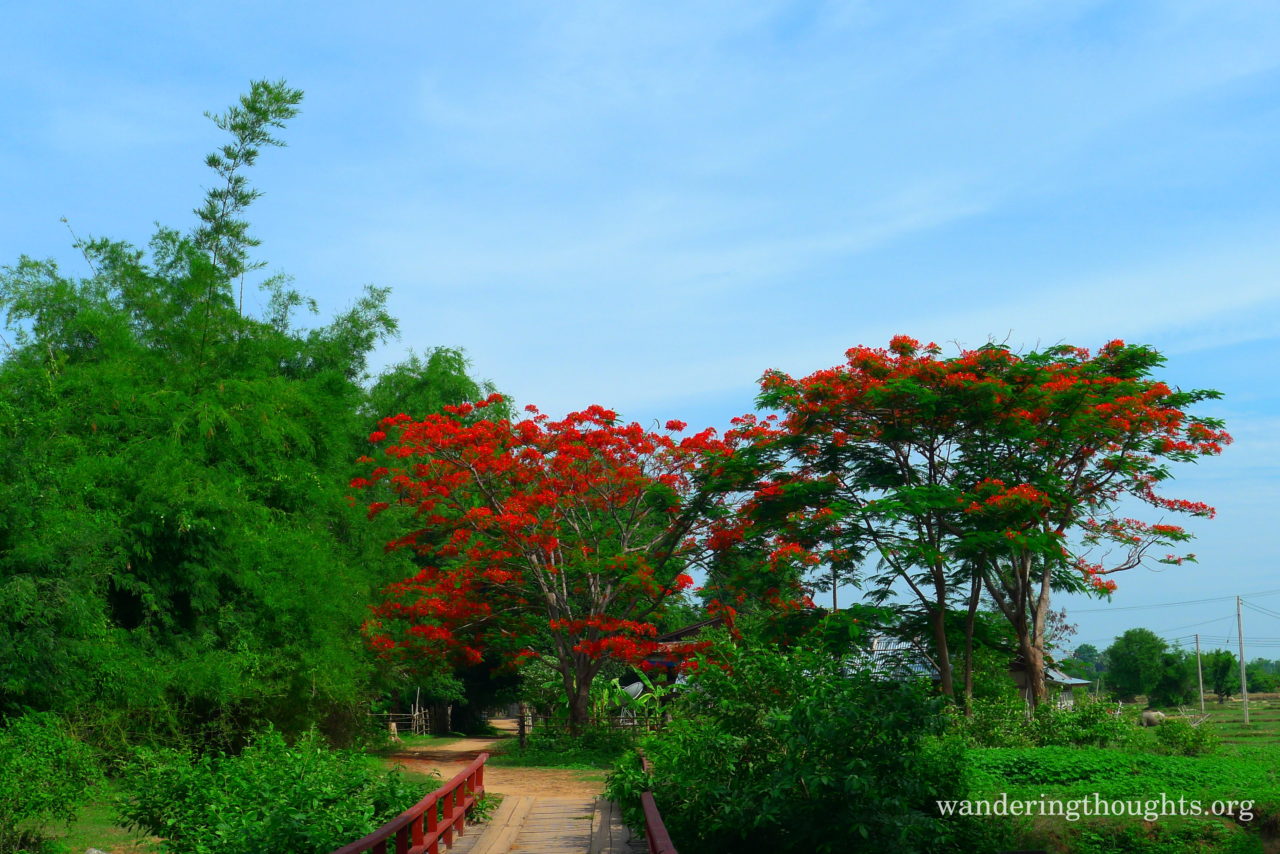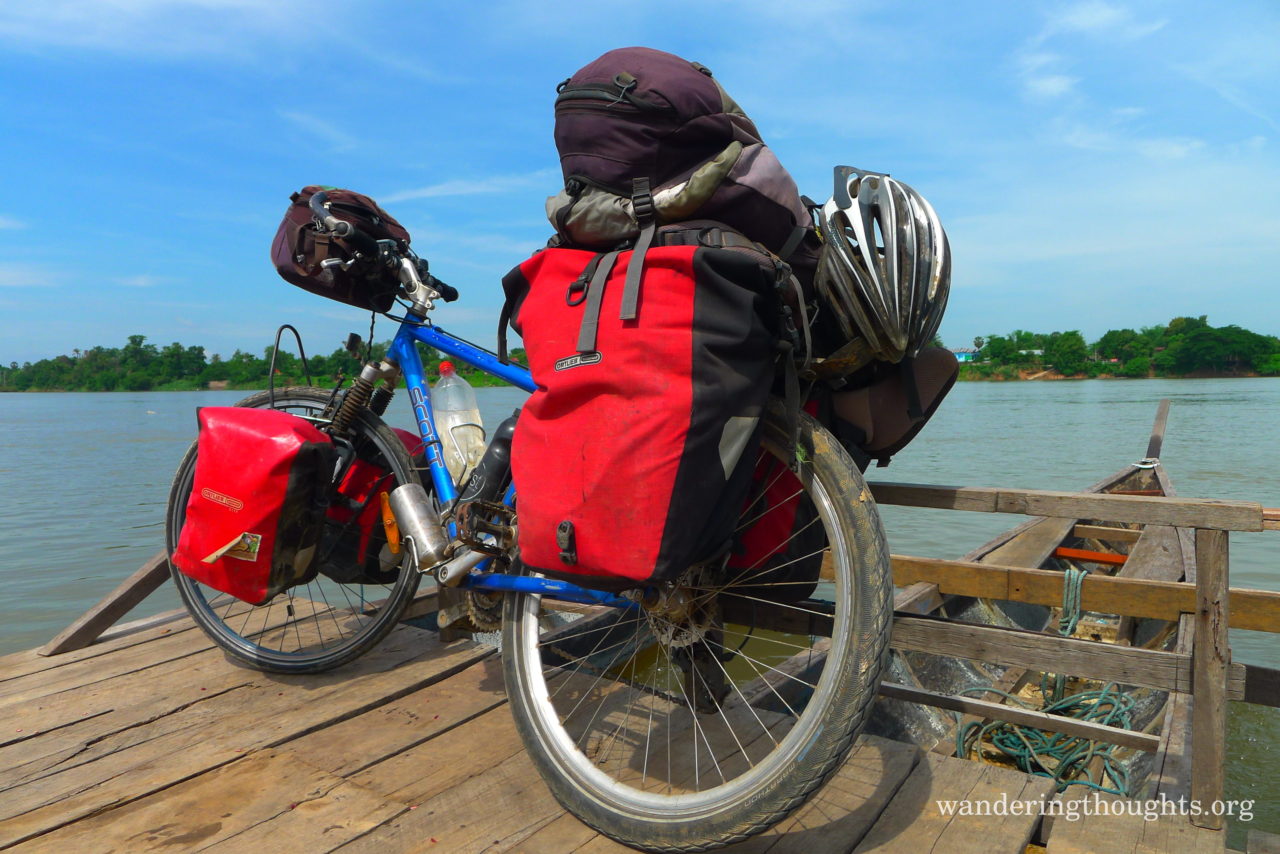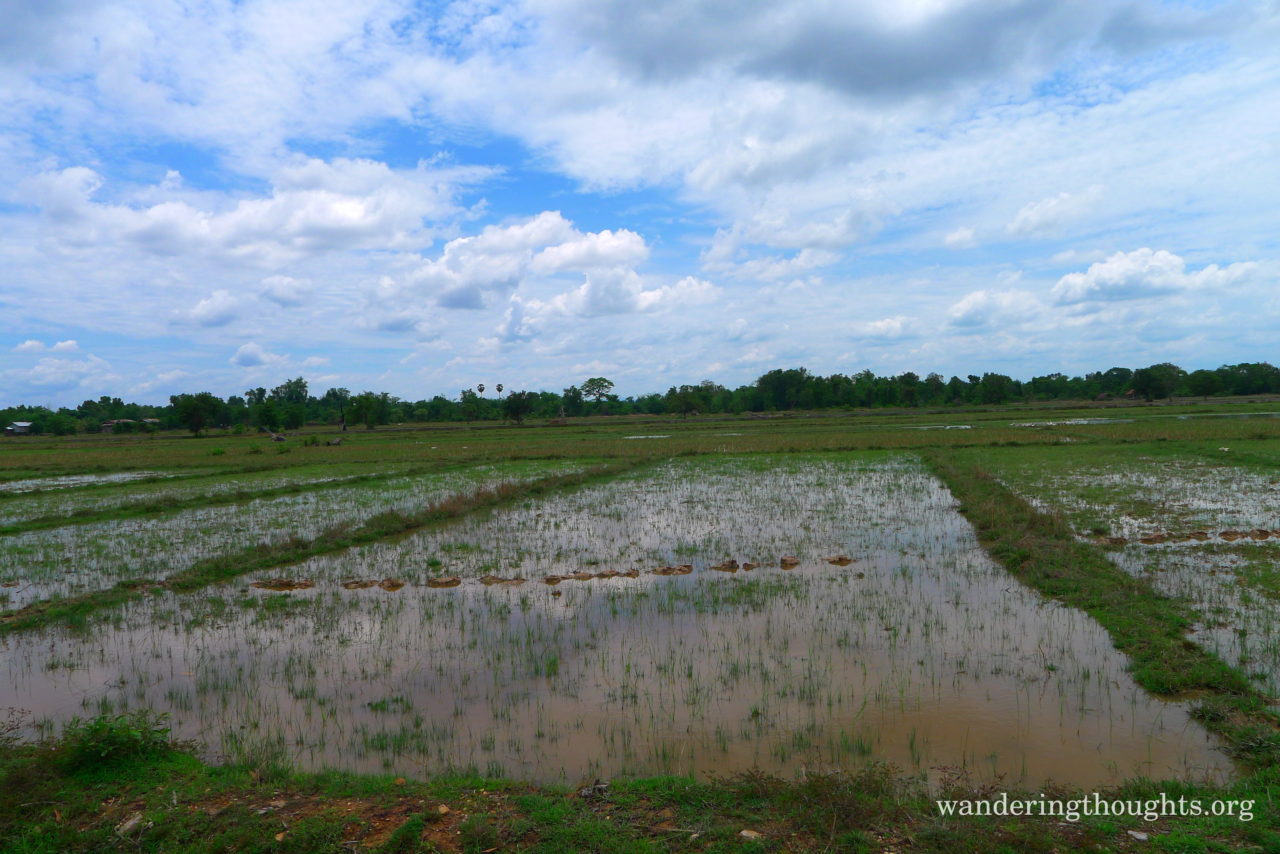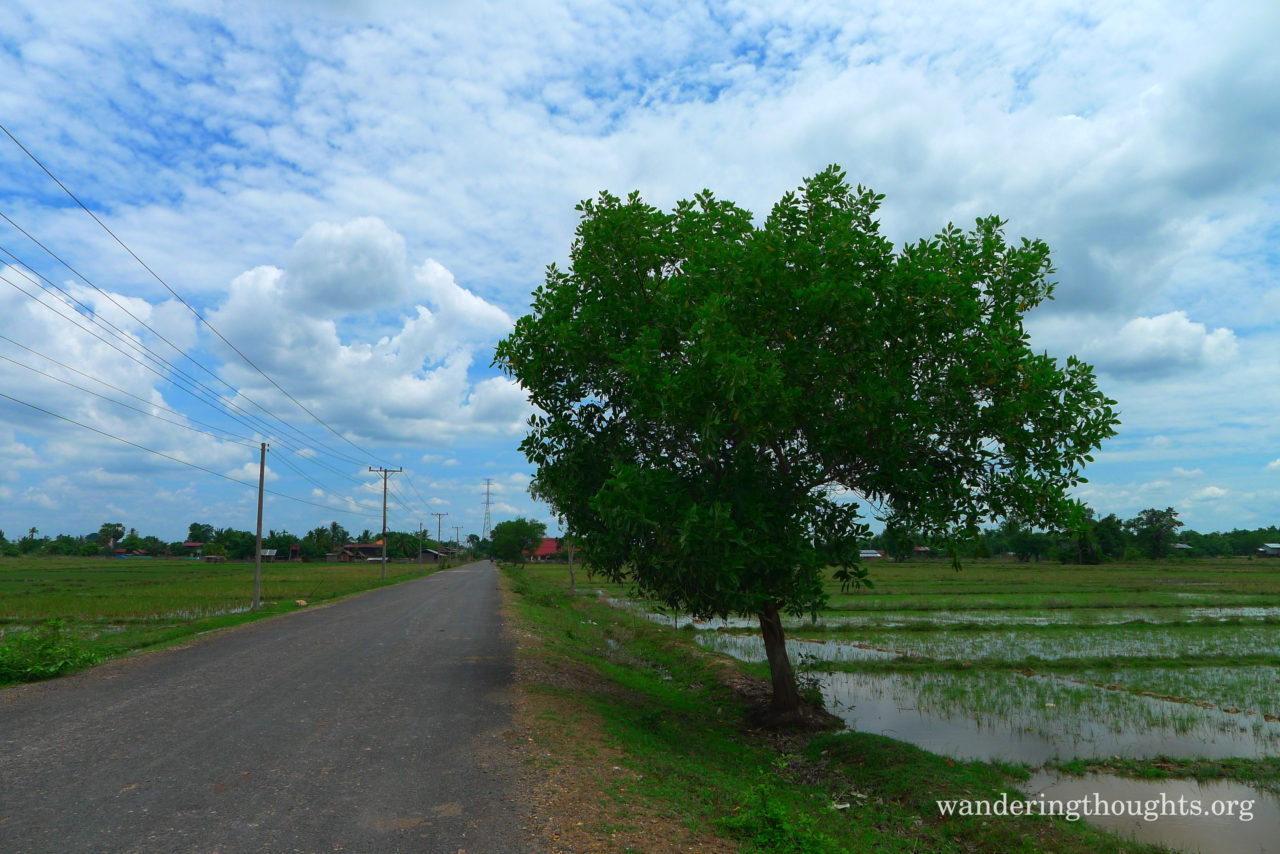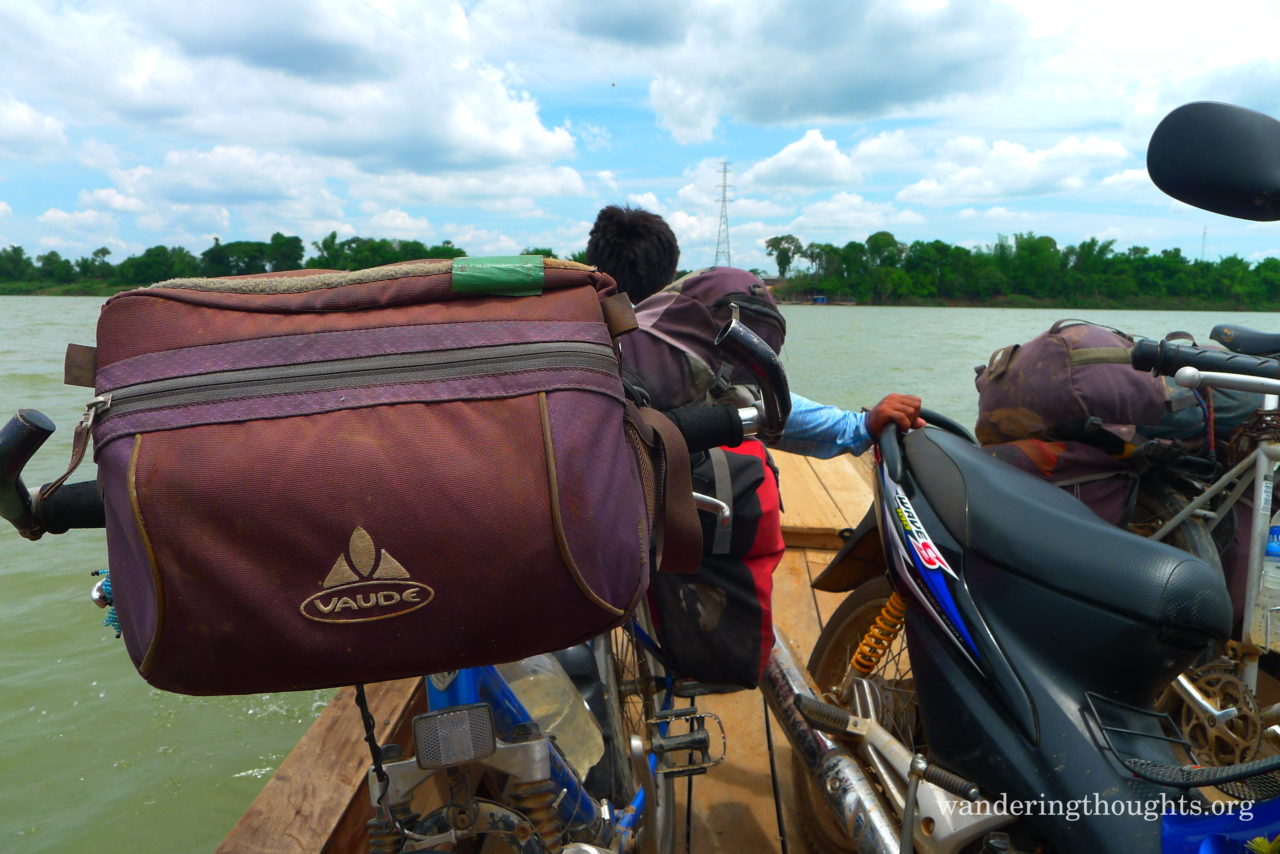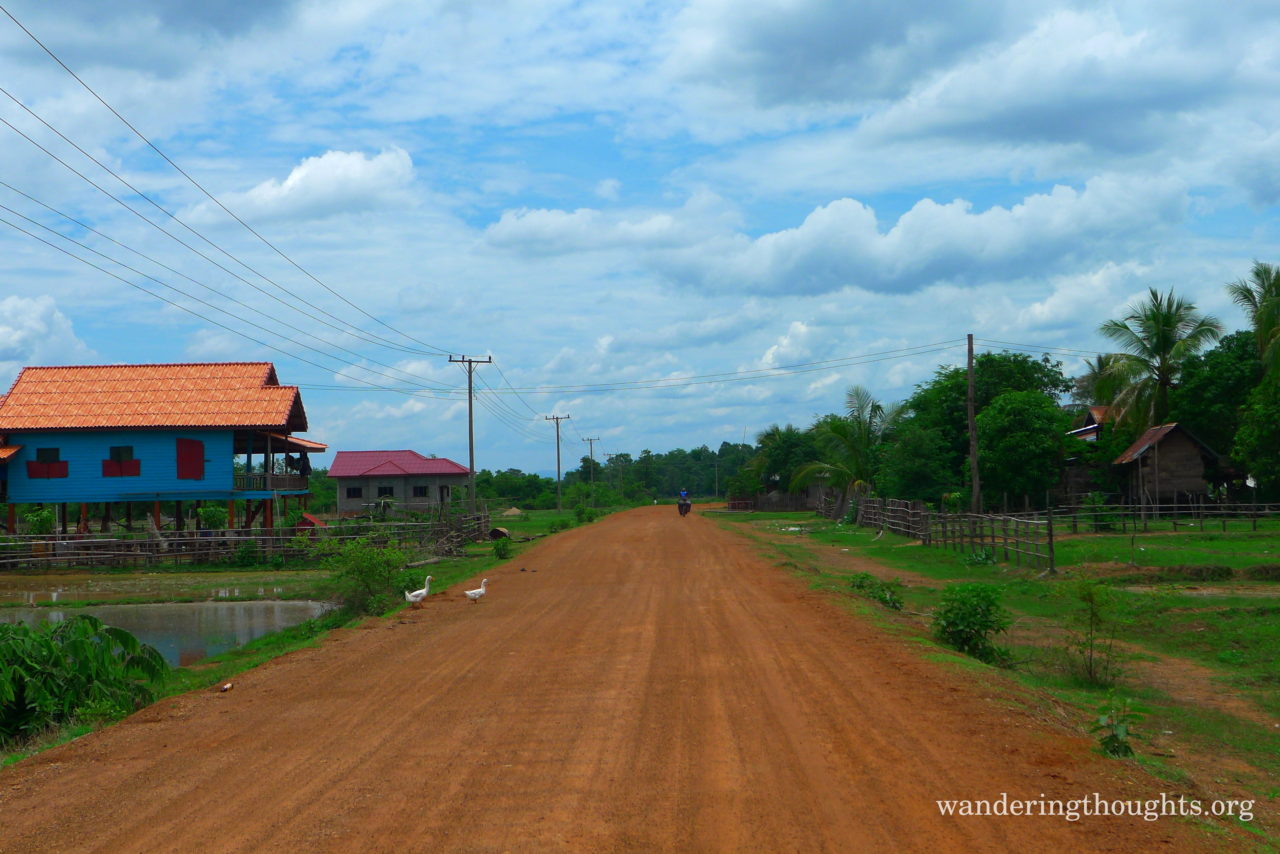 We even stumbled upon a local festival with home made fireworks. Some of them went up in the sky as they were supposed to, others not so much. Which made for some rather hasty escapes by the people around.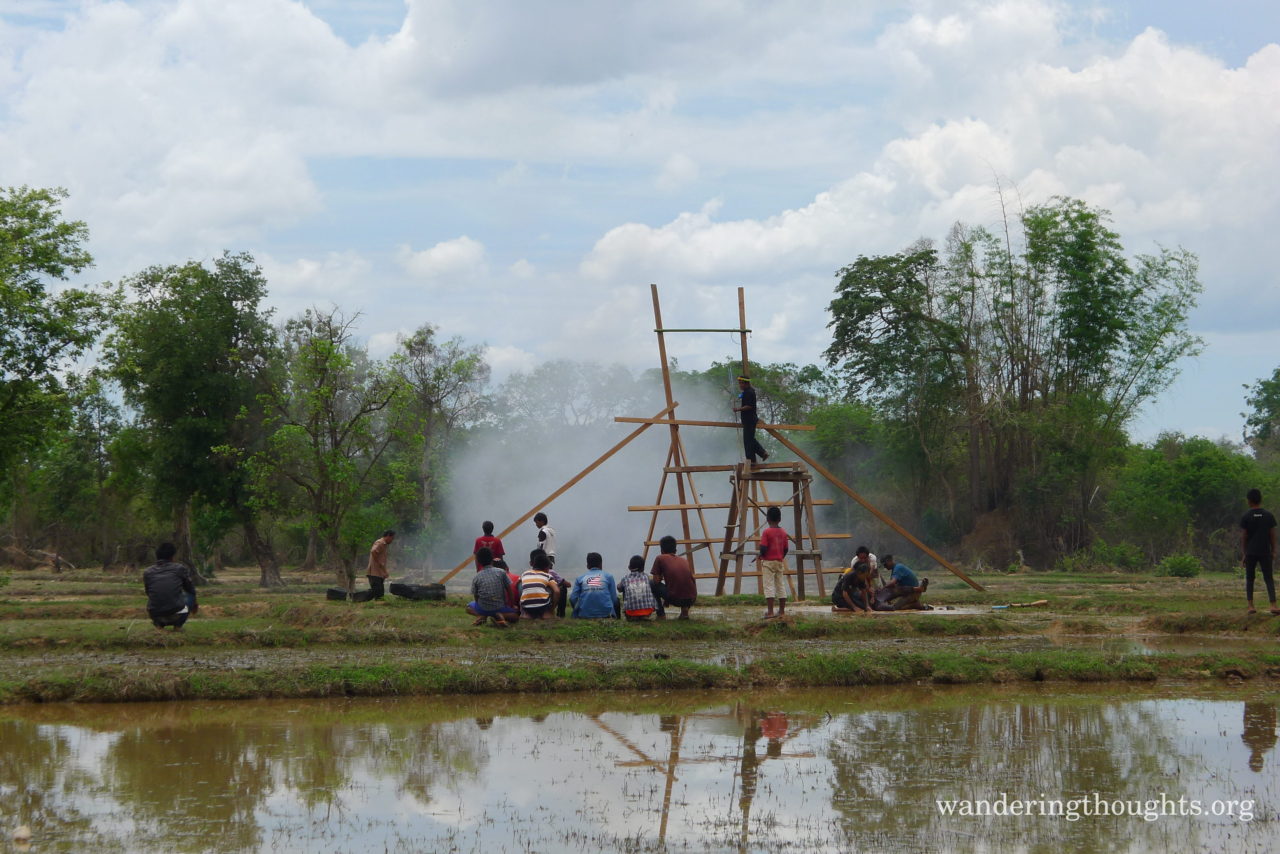 We loved the small roads and were happy that it didn't rain like back then.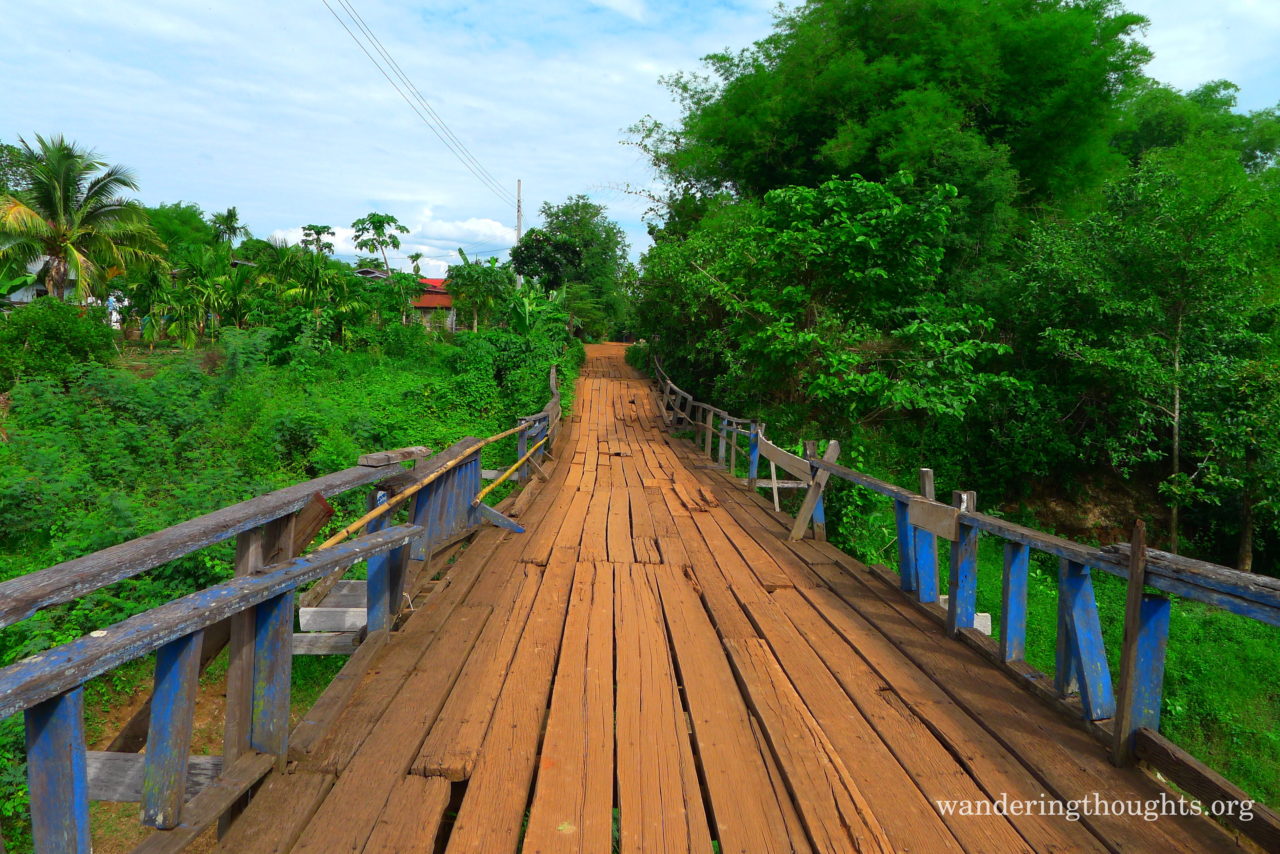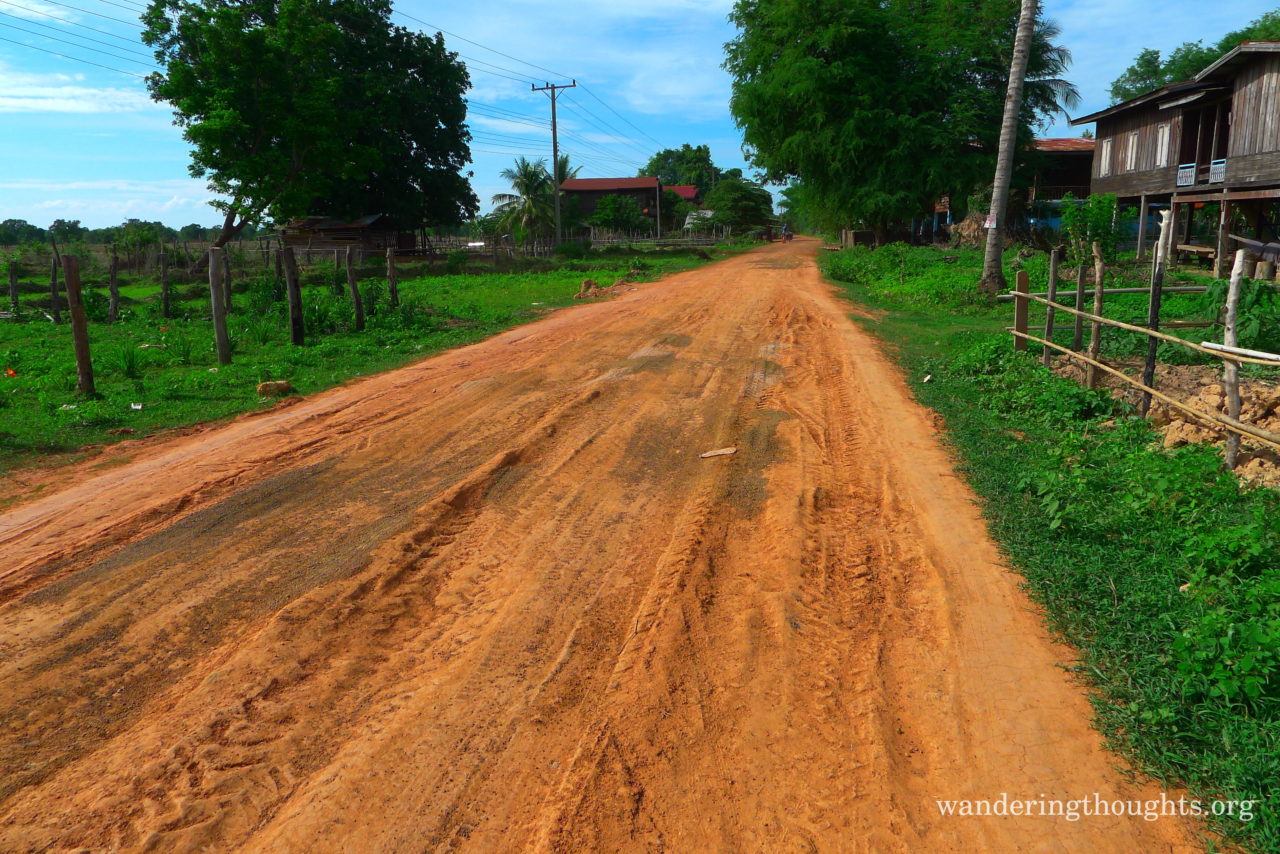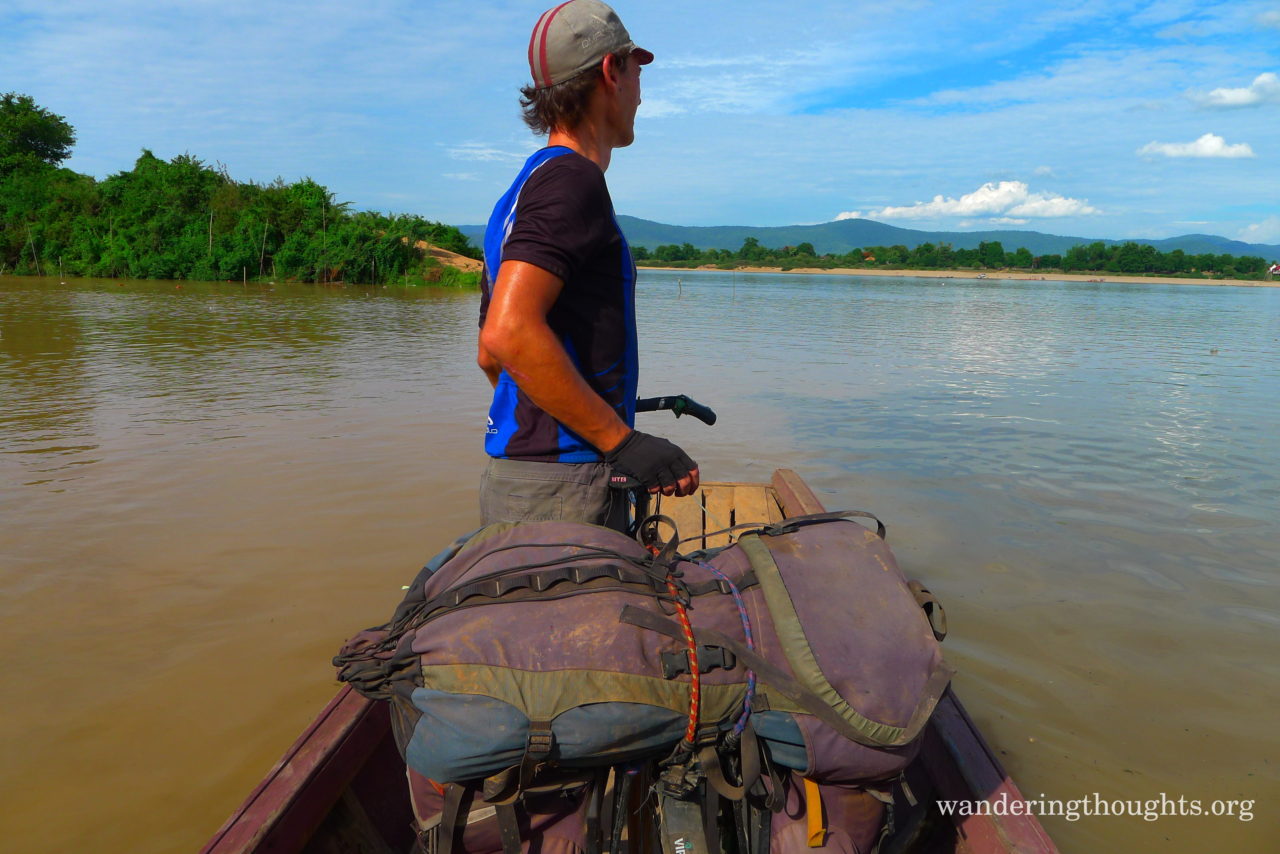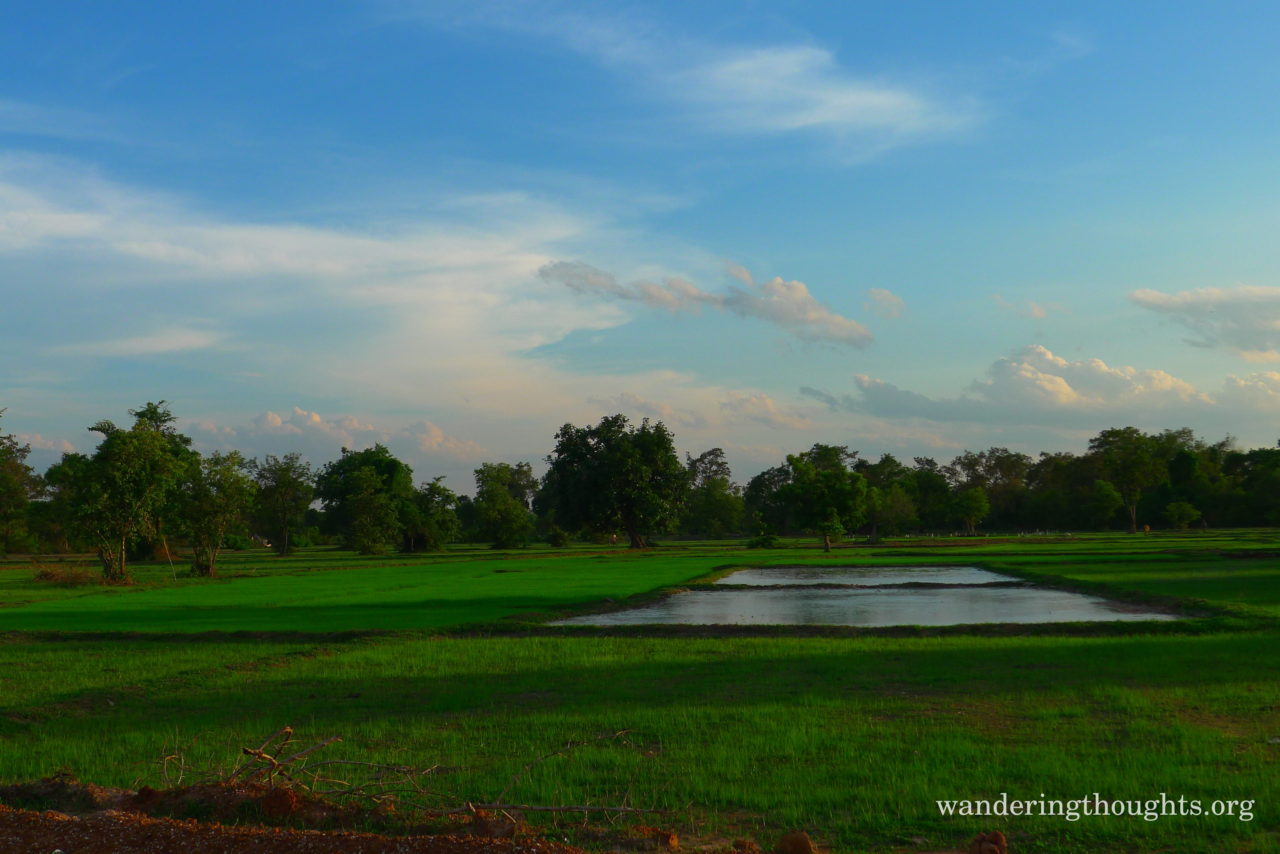 Leaving the 4000 islands after Don Khong we kept cycling northbound. We would still follow the Mekong up until Thakek where we wanted to pedal up into the mountains towards Vietnam.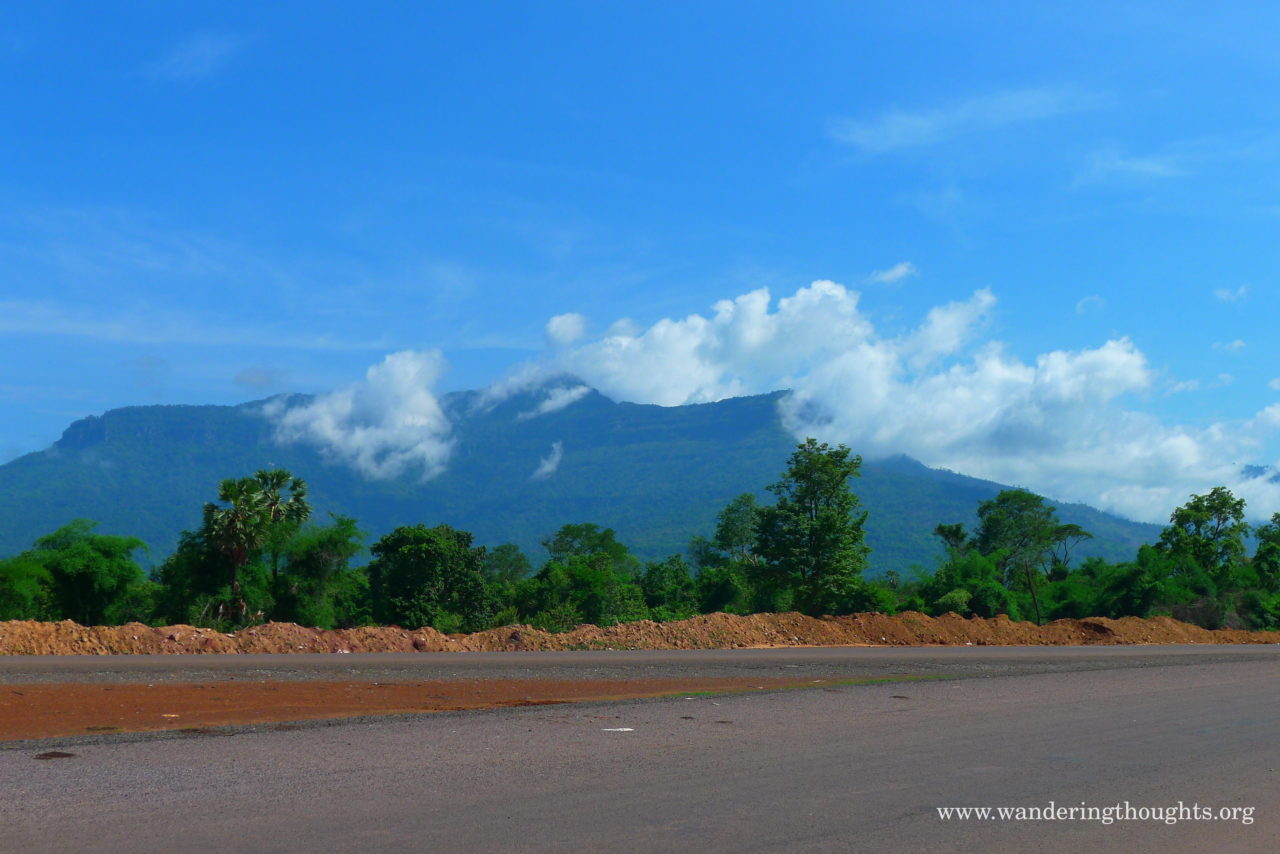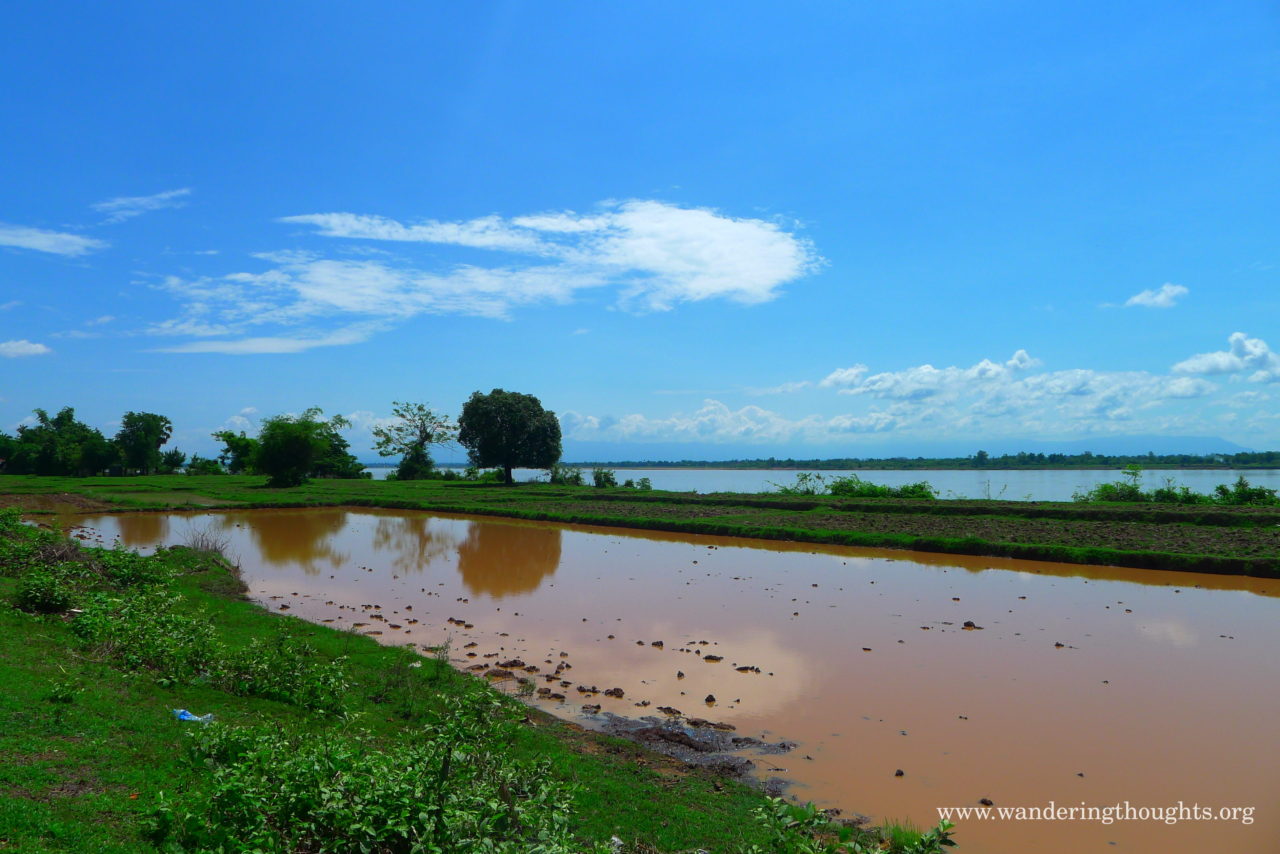 With a peak at some mountains ahead we continued on our flat roads. For now. Cycling into Pakse I got serious pangs of homesickness thinking of my sister and her now husband who would be married today. You see, in the religious parts of Germany people often get married twice. One is the state ceremony and the other the church wedding. Where I come from, the second one is usually bigger and more important. That would also be the one we were going to attend in September but I still missed being there for the state ceremony today.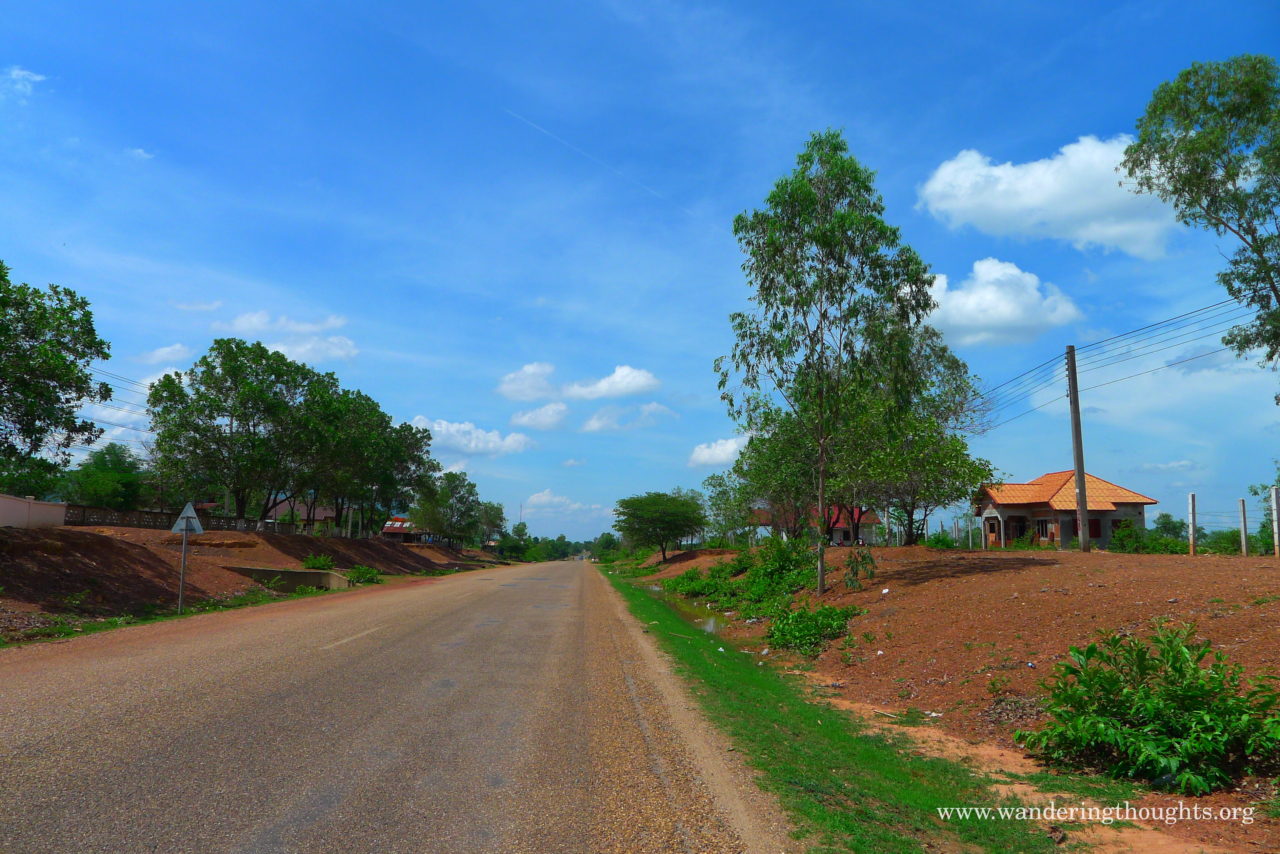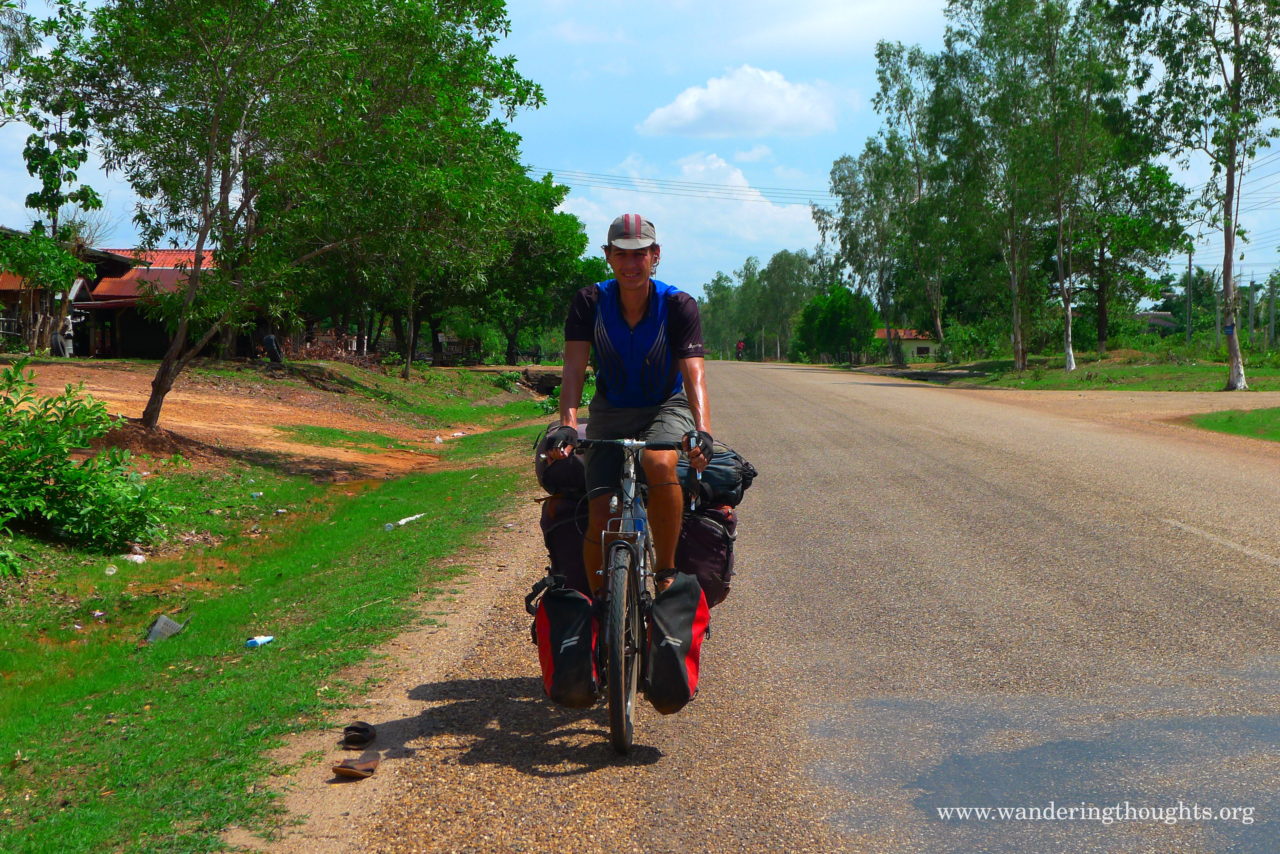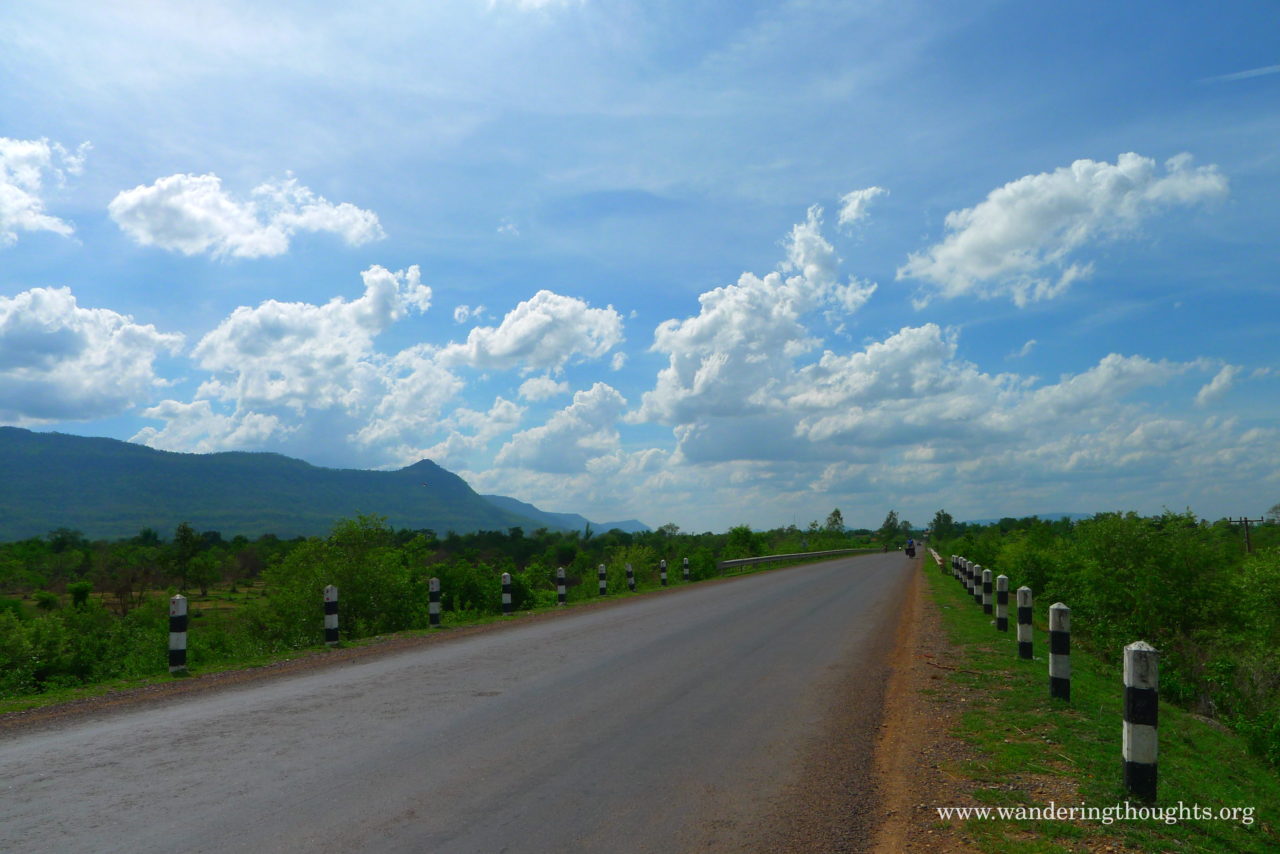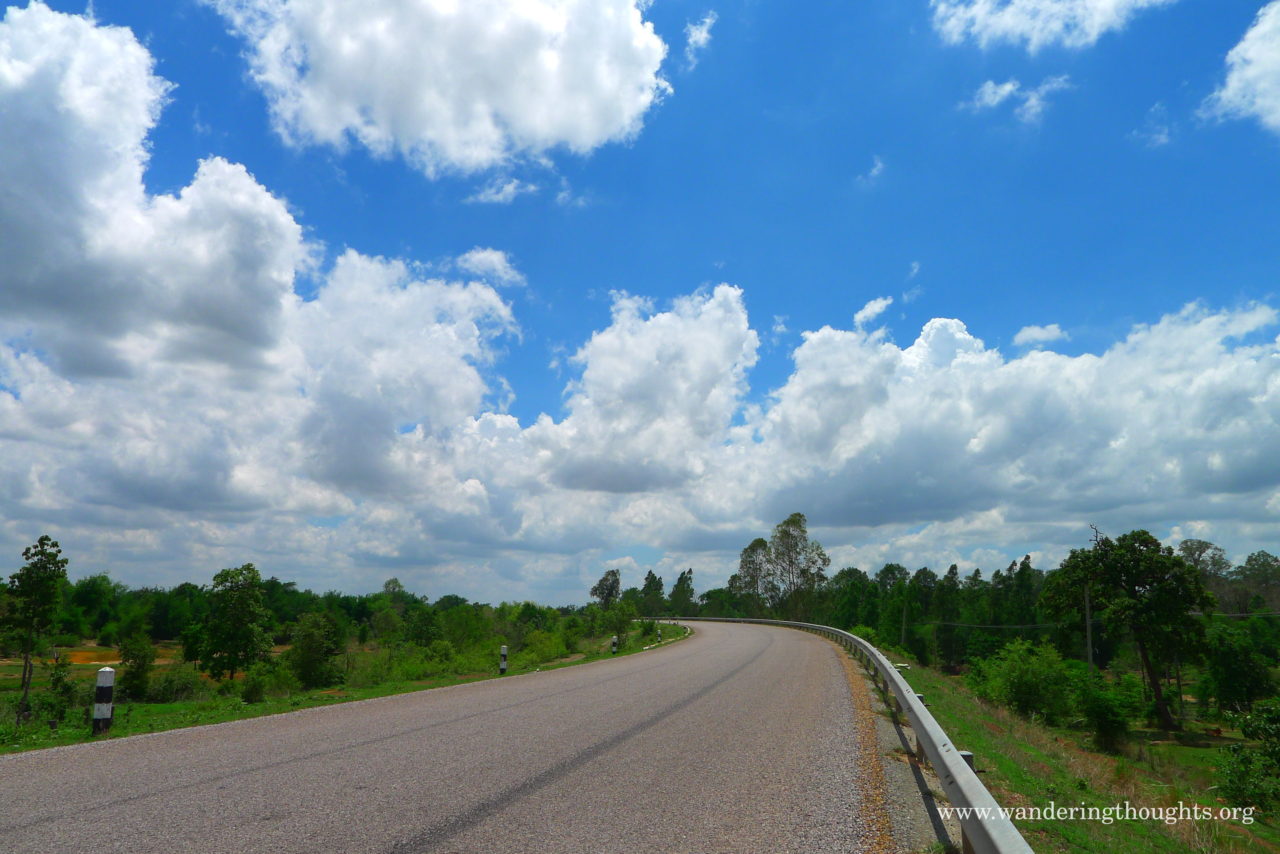 Cycling on these roads was some consolidation though. The light, the colors and good asphalt made for a few easy but beautiful days which was fine by me. The big mountains would come soon enough.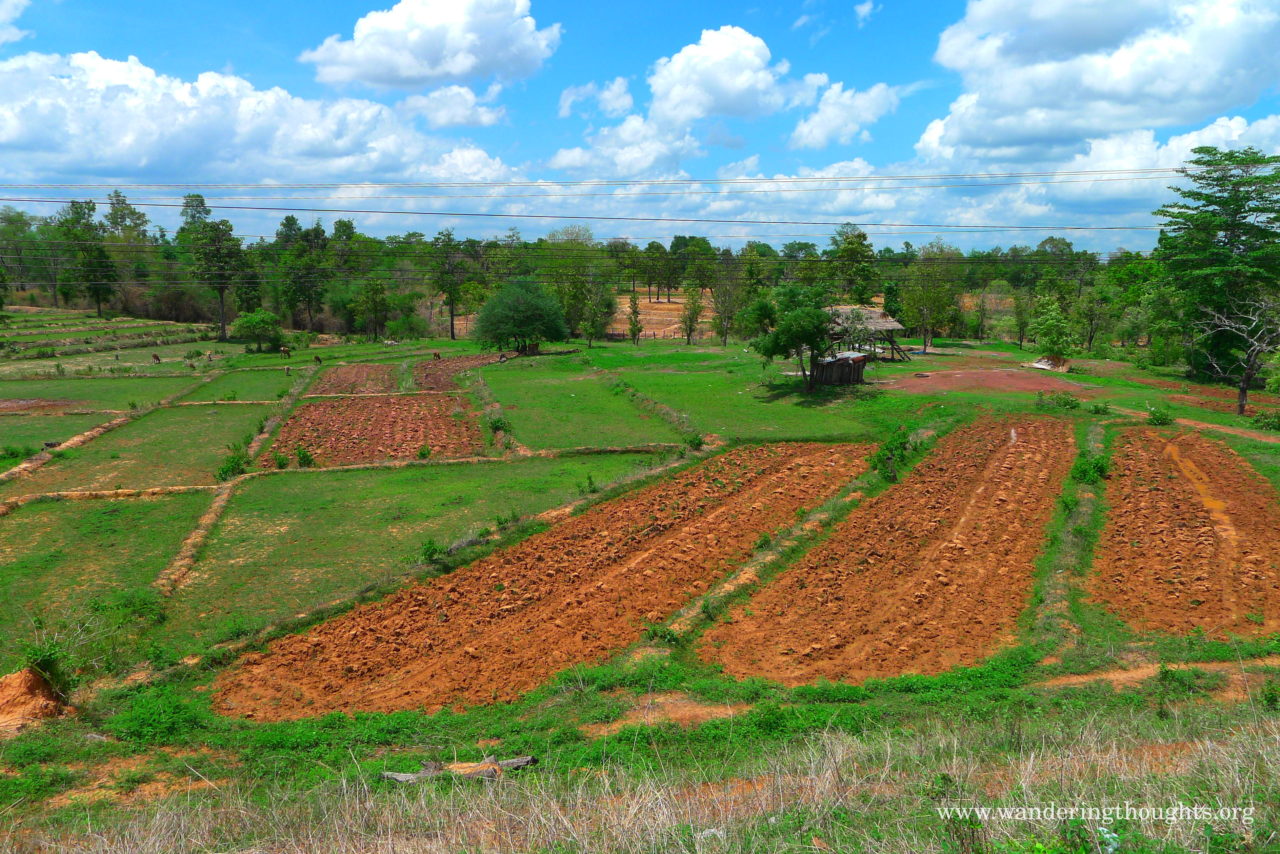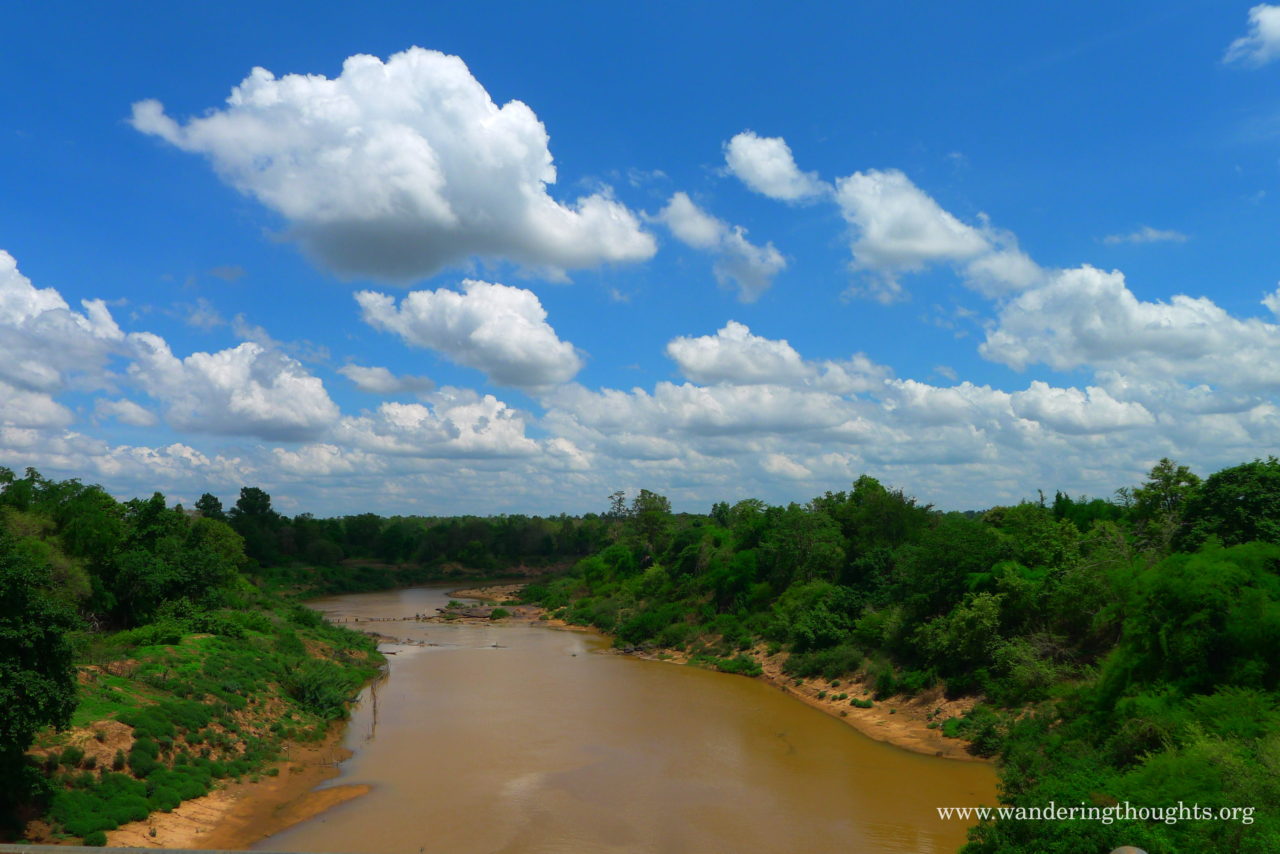 We loved those little shelters for some escape from the sun and heat: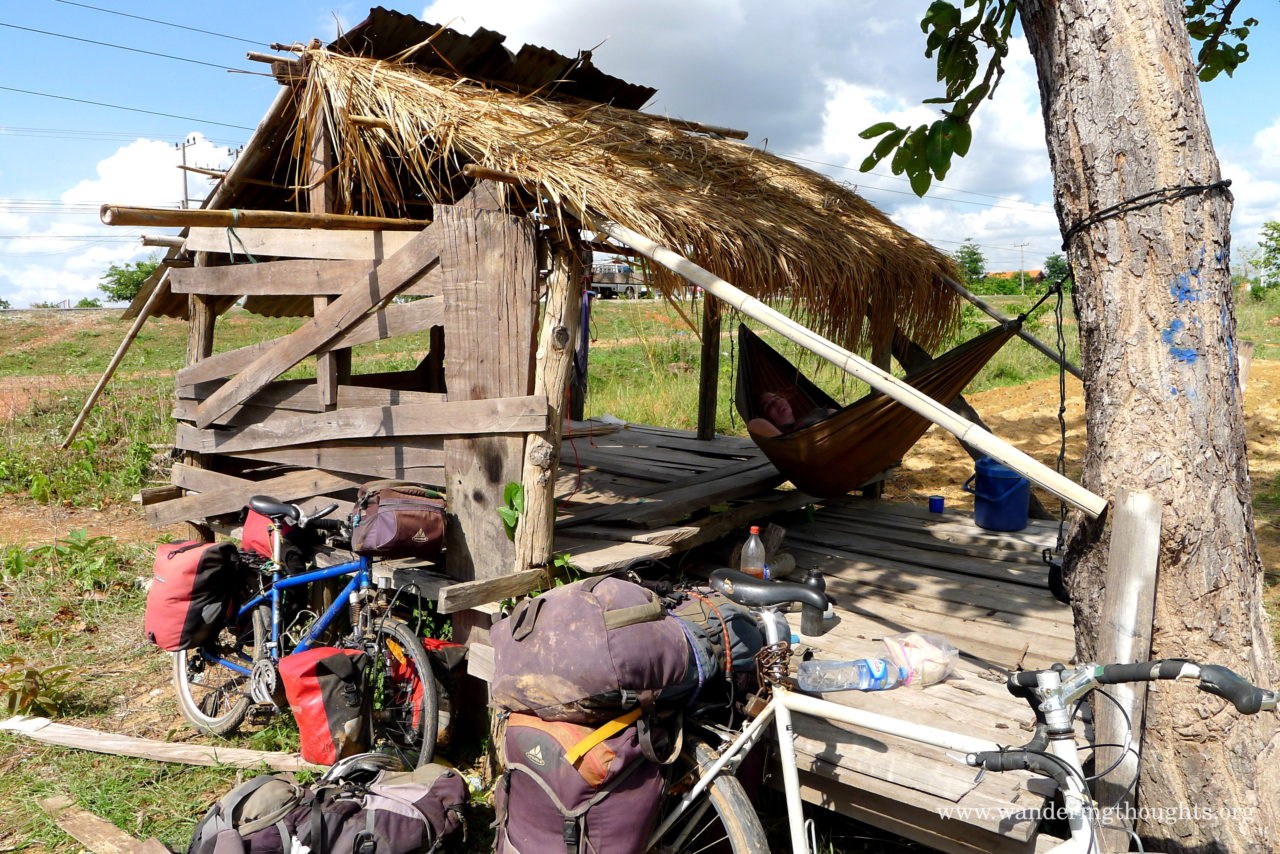 About 40k before Savannakhet we met Edi, the first cyclist who was going in the same direction as us! We enjoyed cycling into town together and getting to know him over dinner and beers later. Sadly I completely forgot to take a picture.
In Savannakhet we also said Goodbye to the Mekong. Since Phnom Penh we had followed that mighty river and now it was time to take a turn towards the mountains. More on that next time!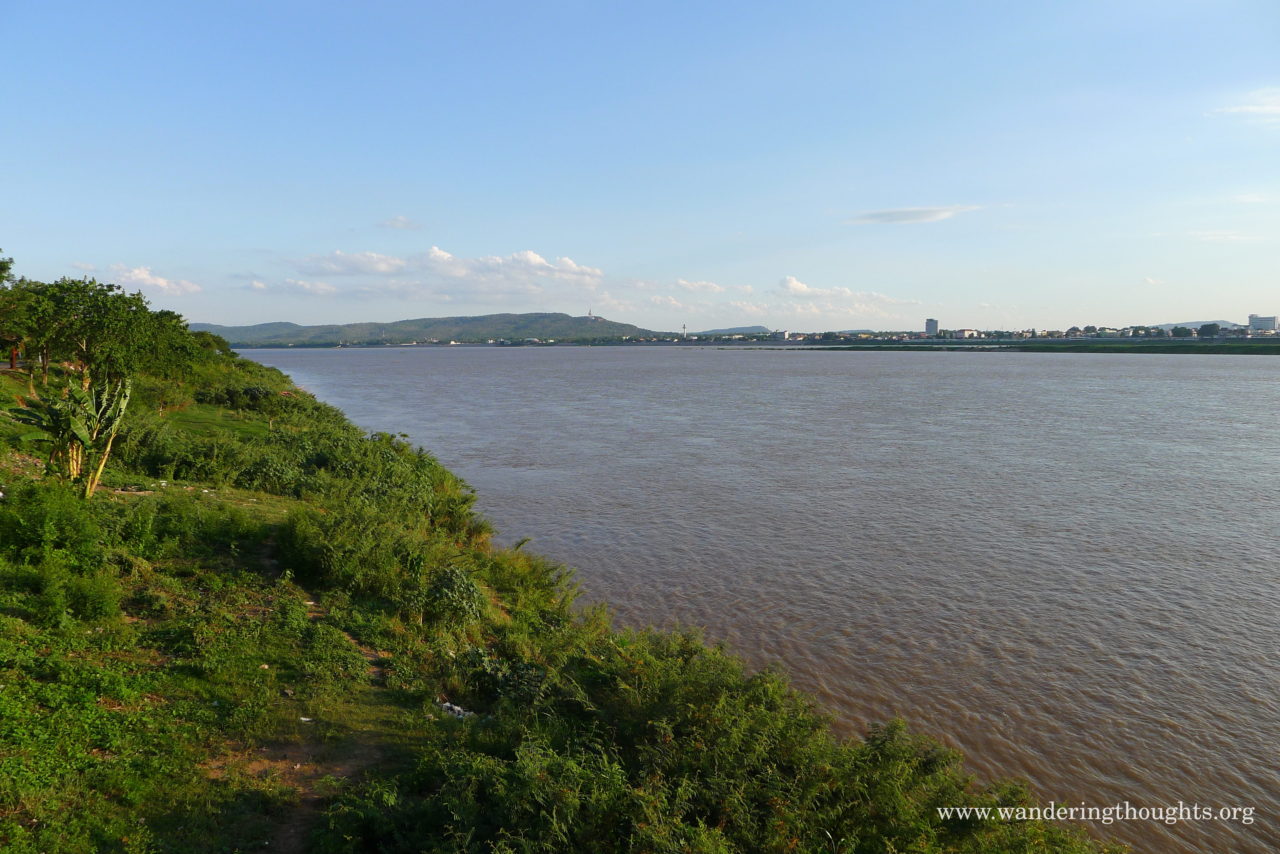 Now for a few rest days and sampling lots of local coffee!