January 2016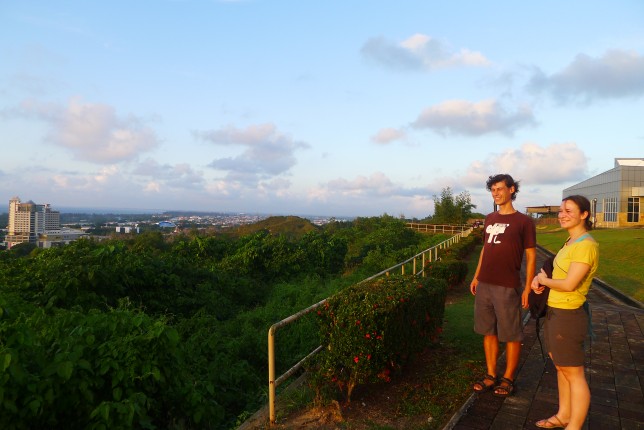 After 5 months of cycle touring one of my dreams came true: Carina, a long time friend from back home was coming to visit! Very spontaneously she decided to spend her winter holiday in warmer climates and visit us. That was perfect for us as we're not good long term planners anyway.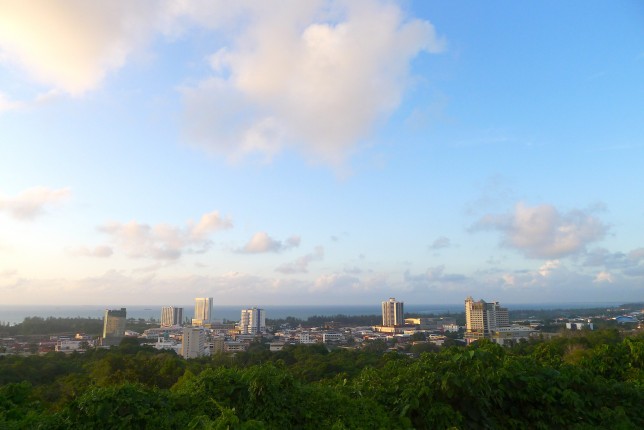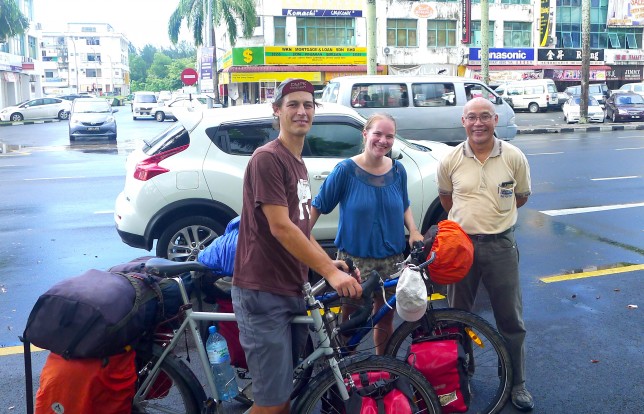 With a bit of logistics involved we decided to spend a few days in Miri with our generous warmshowers host Simon who graciously let us stay in his flat as long as we wanted. There we would meet Carina and go off to hike several National Parks.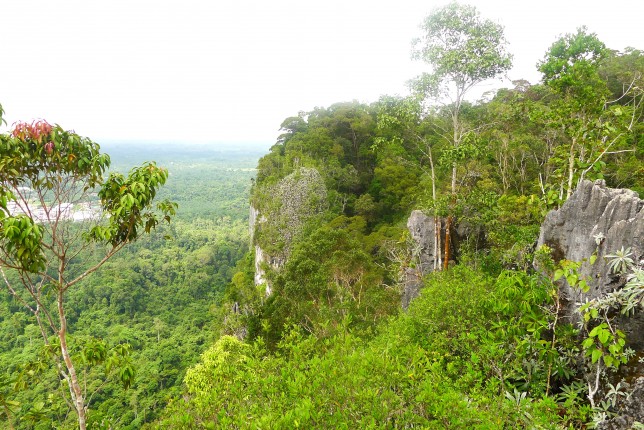 Torsten and I both love hiking but we haven't done a lot of that since starting cycle touring. Quite often it involves a lot of planning and hassle (getting to the trail head, leaving the bikes and the luggage somewhere safe, having to engage a guide, paying a lot of fees for using the trail) and we already do a lot of planning for the cycling part of our journey. So this is why we were quite excited on the chance of actually going hiking again.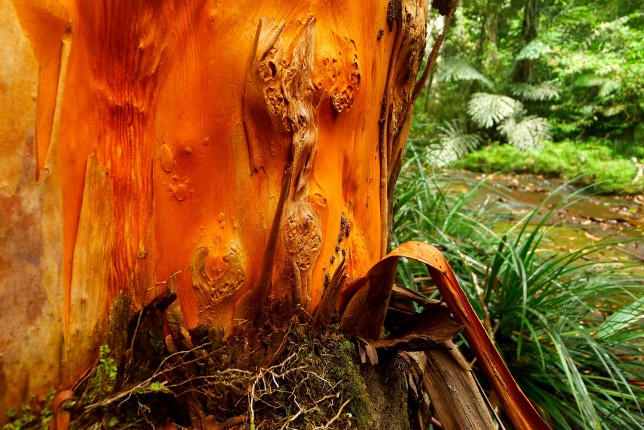 After a breakfast of roti we set off towards Lambir Hills National Park. Carina on the bus and we on our bicycles. We had quite the laugh when we managed to cycle into the entrance right as Carina's bus arrived ;). We settled into our hostel accommodation and then walked towards several waterfalls. One actually had a lake where we could swim!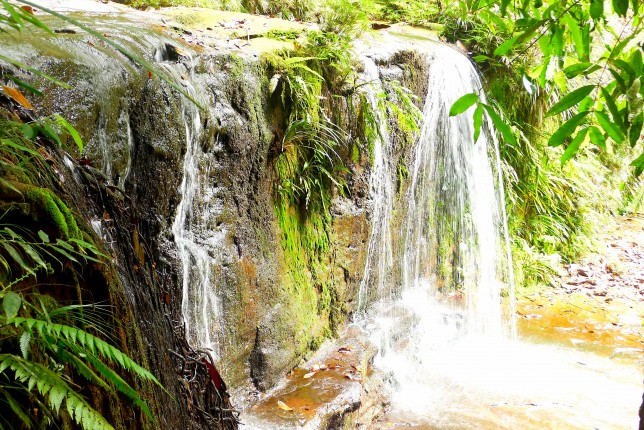 As it got dark we walked back "home", cooked dinner and fought a battle against a lot of mosquitoes.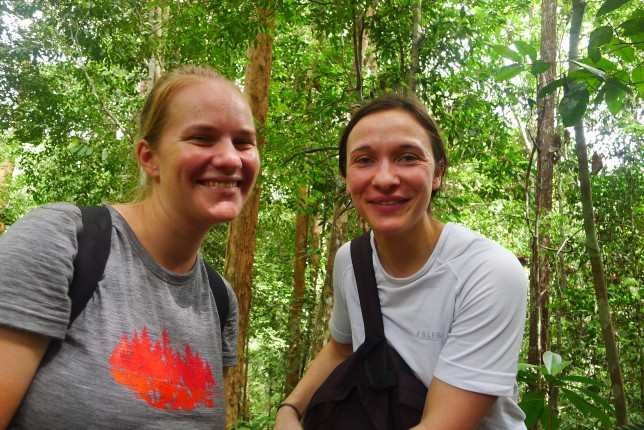 In the next morning Torsten and I hopped on our bicycles once more to cycle the 70k to Niah National Park. When we started it was raining lightly and it continued like that for while. It was the best weather to cycle in a long time and the 70k ride passed quickly. Carina hailed a bus in the meantime and relaxed a bit until we got there. Once again we secured a hostel room and I cannot recommend the accommodation in Sarawak's National Parks enough! Simple, clean and affordable – what more do you want for a hiking adventure? We had thought about camping before but as Carina didn't have a tent and it was hot and humid as always we preferred the hostel.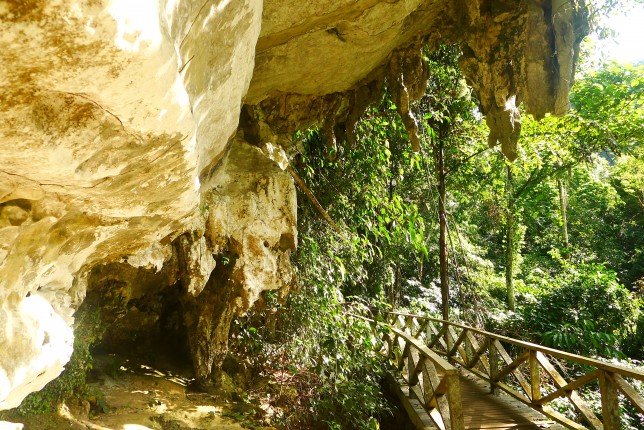 In the afternoon we walked along a perfectly comfortable board walk to the Niah Caves. I wasn't sure if I would manage a long hike after already having cycled quite a bit in the morning but the trail was really easy. We spotted some colourful centipedes…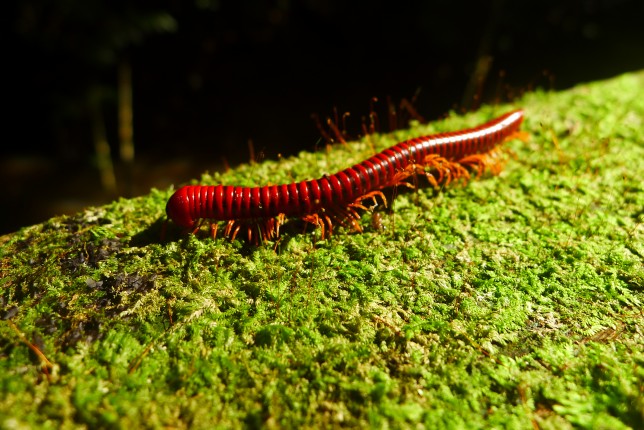 … and were blown away by the magnitude of the caves: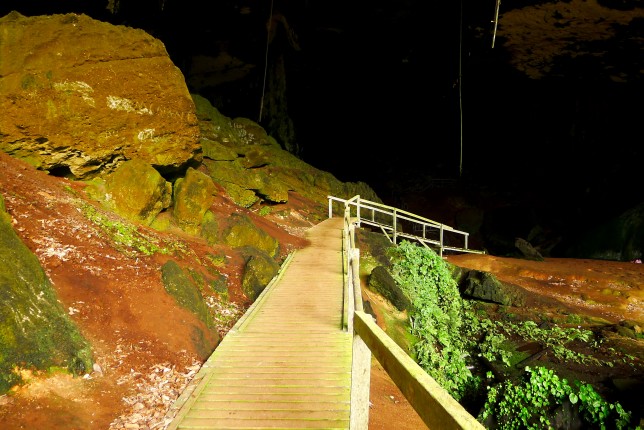 My camera is not good enough to take pictures in the dark, so you just have to visit yourself! There are a lot of birds flying around all the time and you see  many constructions and scaffolding for bird nest collectors.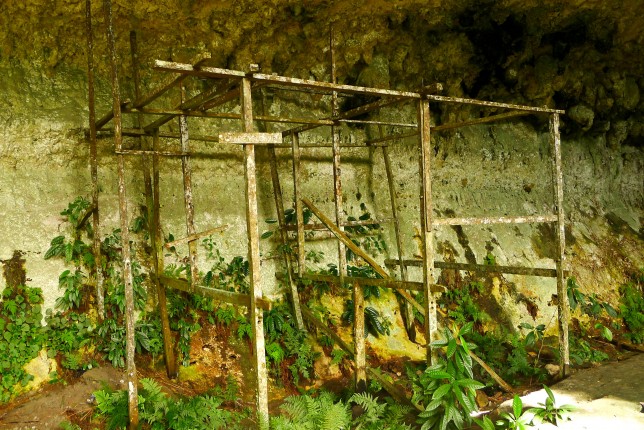 The walk back was a quick one and after that we joined a group from Singapore for a Chinese dinner in Niah. Very delicious!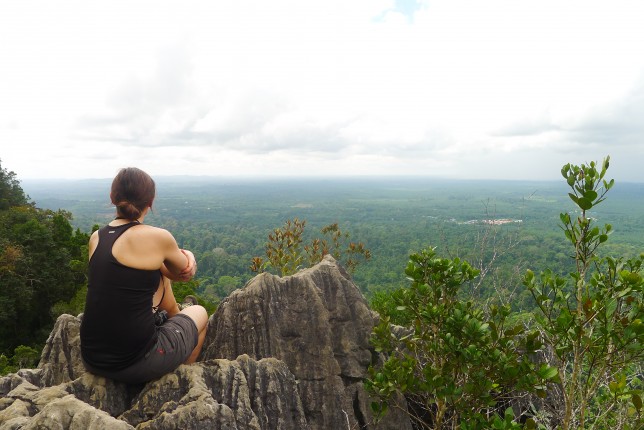 Previously we had planned to go to the next National Park in the morning but as we talked a bit we came to the conclusion that staying for one more day was good as well. Our accommodation was really beautiful and I already felt that we were going too fast and trying to do to much. So we decided to stay a bit longer. That meant that we would try and go up Bukit Kasut the next day.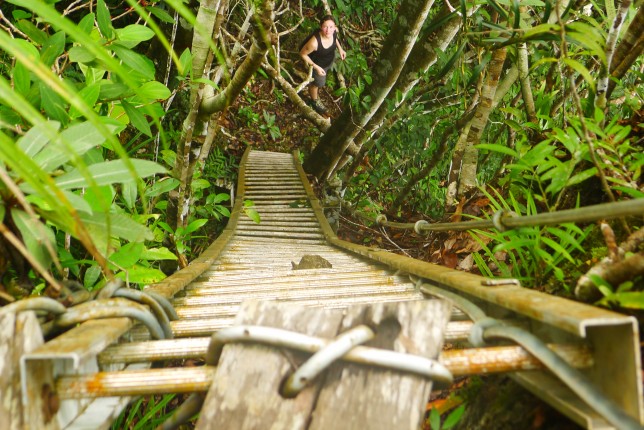 And oh, what a hike it was! At first it started out all flat and we were wondering when the climb would begin.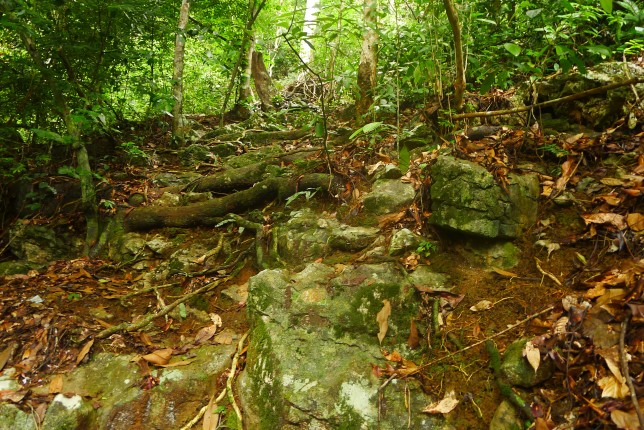 And when it did it really went up up up! The steep slopes in the humid jungle let the sweat drop from our every pores and we took a lot of breaks to drink huge amounts of water.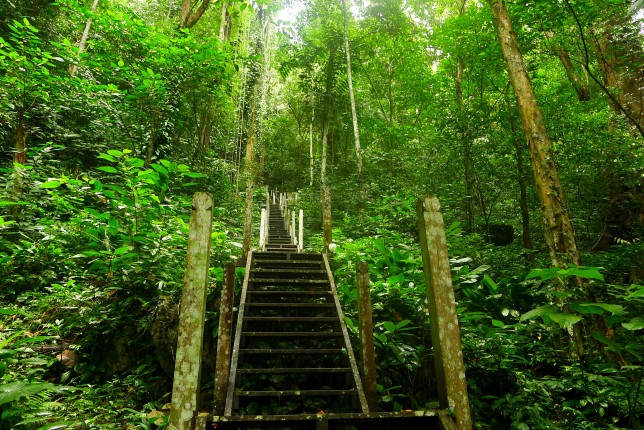 But it was a lot of fun and the views were absolutely fascinating. Especially given that the elevation was only about 300m high.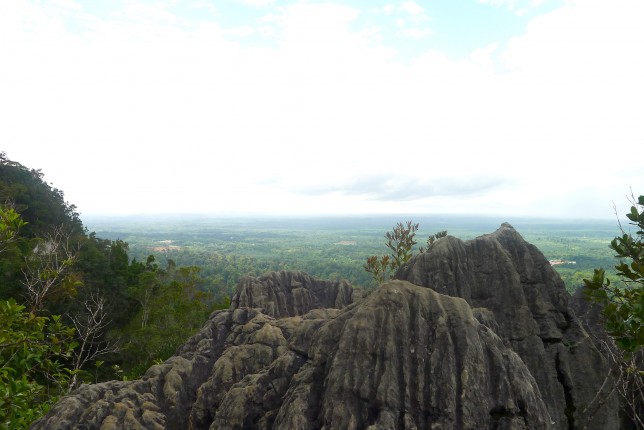 After that we somehow got a boat over the river and had a late lunch in Niah. We did some shopping and hitchhiked back to the National Park. Dinner was an amazing set of about 5 home made dishes and we almost finished it all.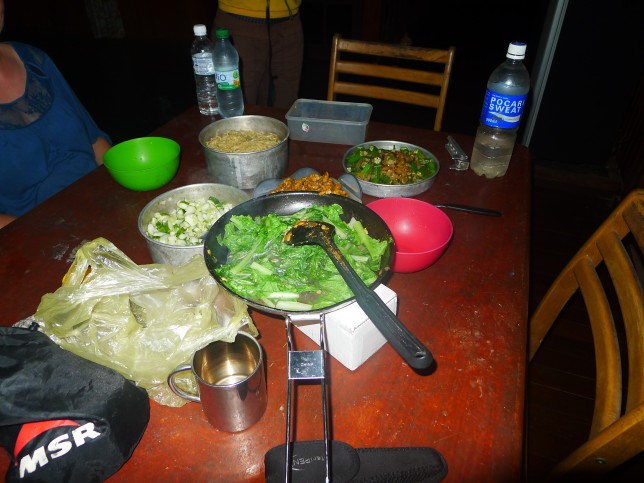 The next morning brought a first: Torsten and I would split up to get to Similajau National Park. I wanted to spend the time with Carina and we would therefore try and hitchhike with my bicycle in tow. Torsten would cycle the distance of 110k in the meantime. So he left early in the morning while Carina and I enjoyed a relaxed breakfast and had time to talk and reconnect.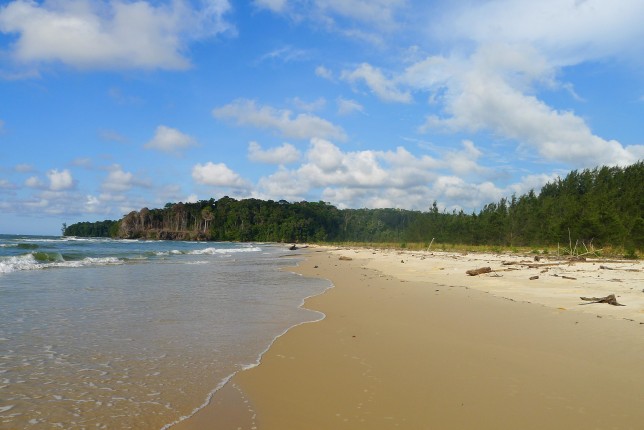 About two hours later we arrived in Similajau National Park, having successfully found two lifts. Due to my bicycle and the two of us it had to be a pick up truck with 5 seats or we would have had to split up. But it was easy enough and our second lift actually drove about 100k out of his way just because he wanted to make sure to get us to the park. We assured him repeatedly that we would be fine but he wouldn't have any of it. What an amazing guy!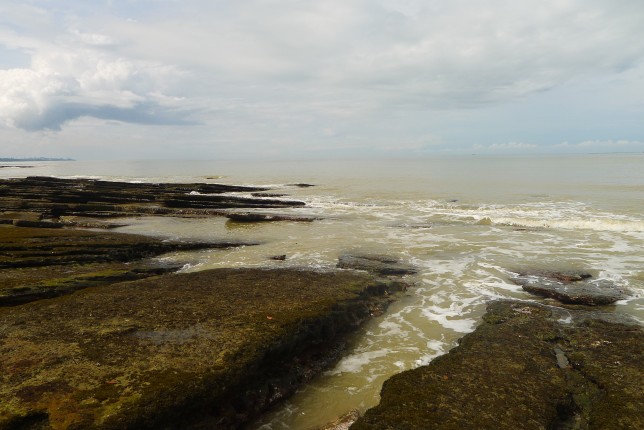 Similajau National Park lies on the beach and so we spent the next two days relaxing at the beach and hiking alongside it.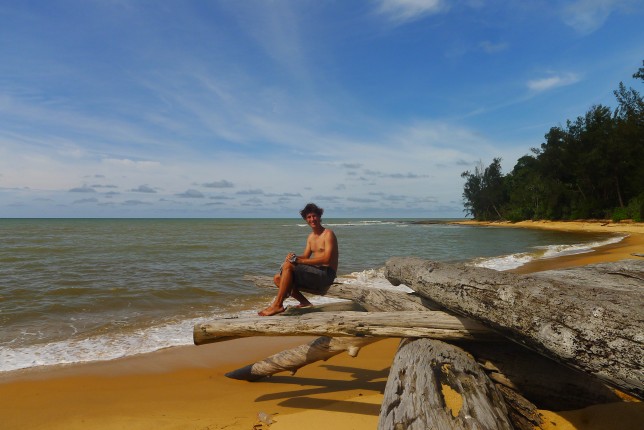 We didn't see any crocodiles (much to my disappointment) but found other fascinating wildlife: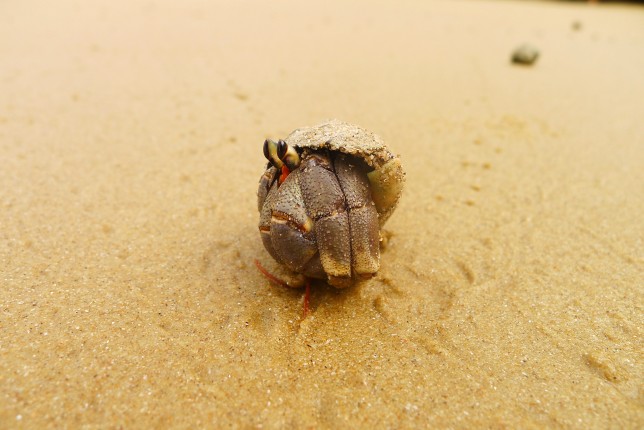 We marvelled at the intensely coloured rivers…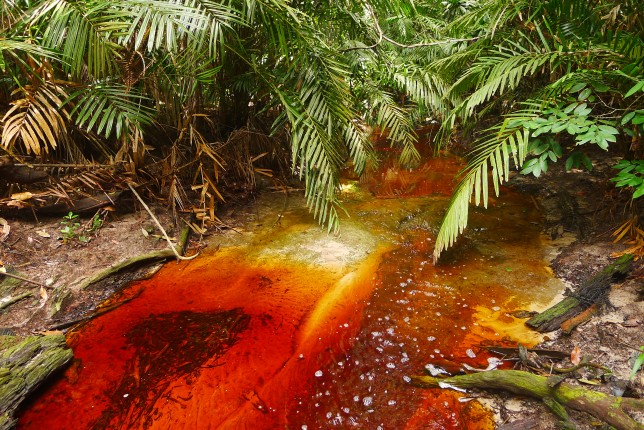 …and had beautiful sunsets.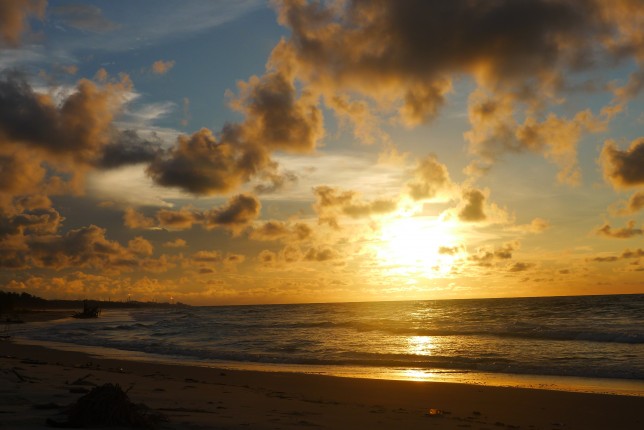 And then – much too soon – it was time to say good bye again. Carina, thank you so much for visiting us! It was absolutely awesome to share our life with you, to reconnect and to get to know the diversity of Borneo together.