May 2016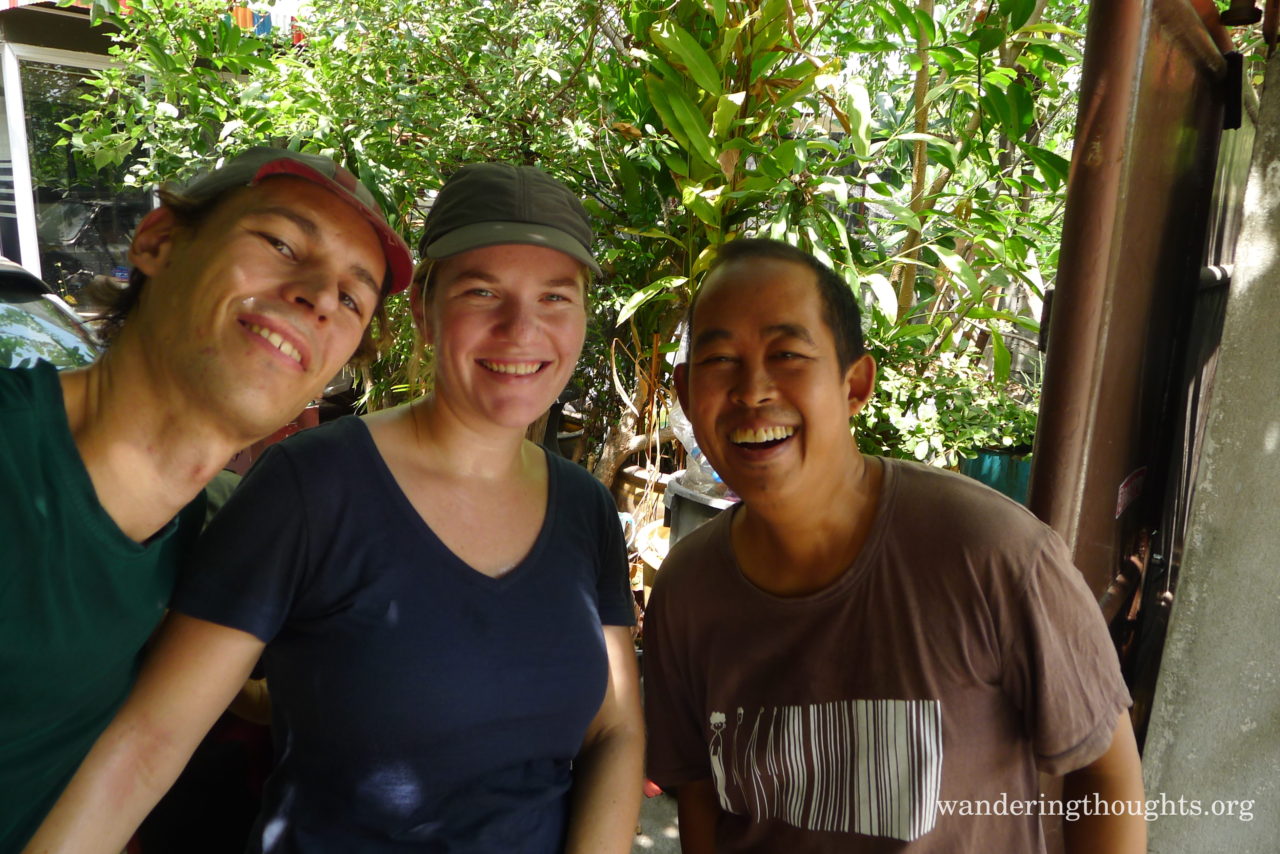 Man it was hard to leave Bangkok. We loved the family atmosphere at Toom's place and will be forever grateful to him and all the people staying there for our time together. But our visa time was rapidly coming to an end and so we had four days to make it to Cambodia.
On spontaneous hospitality and a lot of passion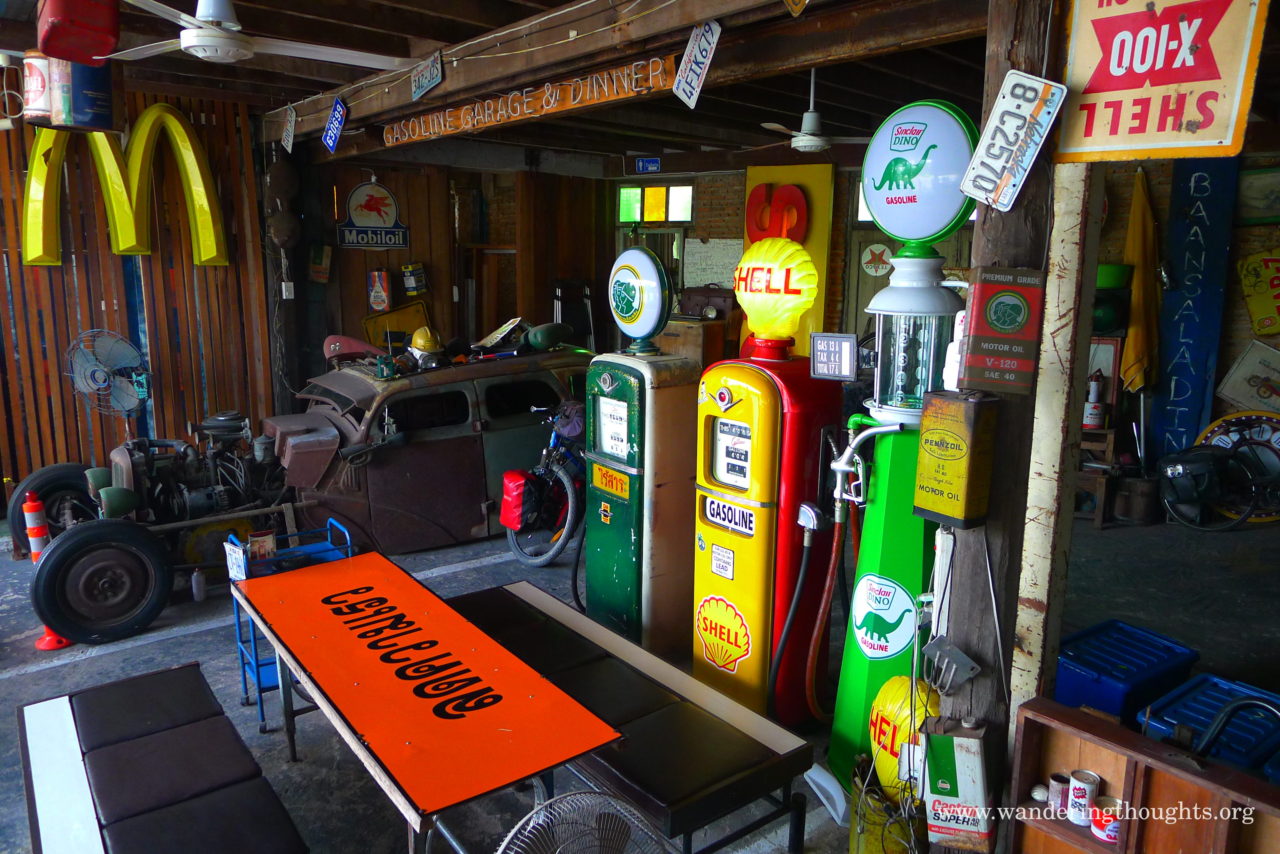 As it was still unbearably hot and no clouds in sight we decided to look for accommodation in Chachoengsao. We asked and asked but it was all too pricey for us. It already got dark when a passing road cyclist took pity on us and ended up leading us to a friend's place. There we would be sure to find a place to rest and spend the night. And oh my how we did!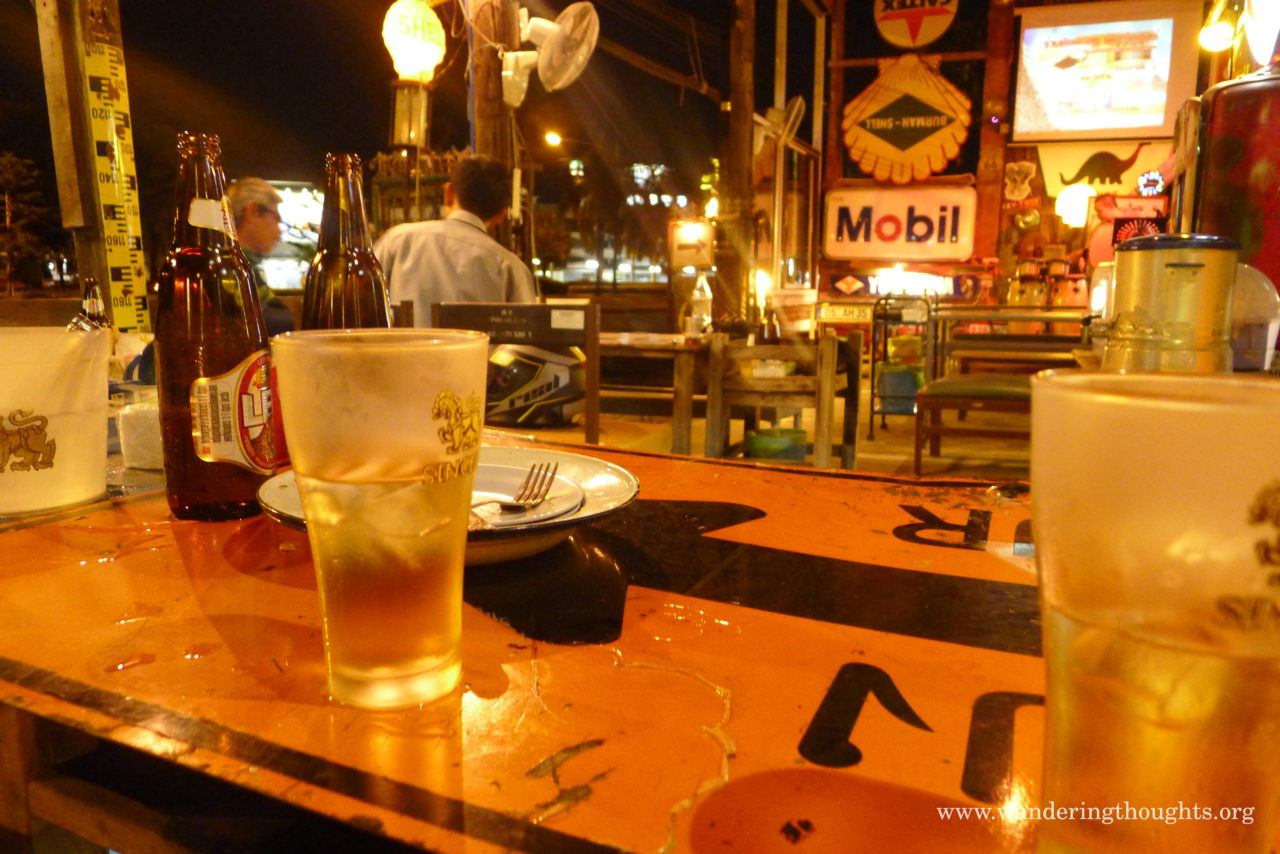 Mit Saladin and his family created a very special place indeed. The Saladin Cafe is a former workshop / now cafe / restaurant / bar / future hostel. They are in the progress of building some rooms where travelers can stay and we got to test one of them. It is in the cellar with very low ceilings and will thus be one of our most memorable sleeping spaces.
Love the atmosphere! There was also a toilet and a bath tub but fortunately not ready to use yet…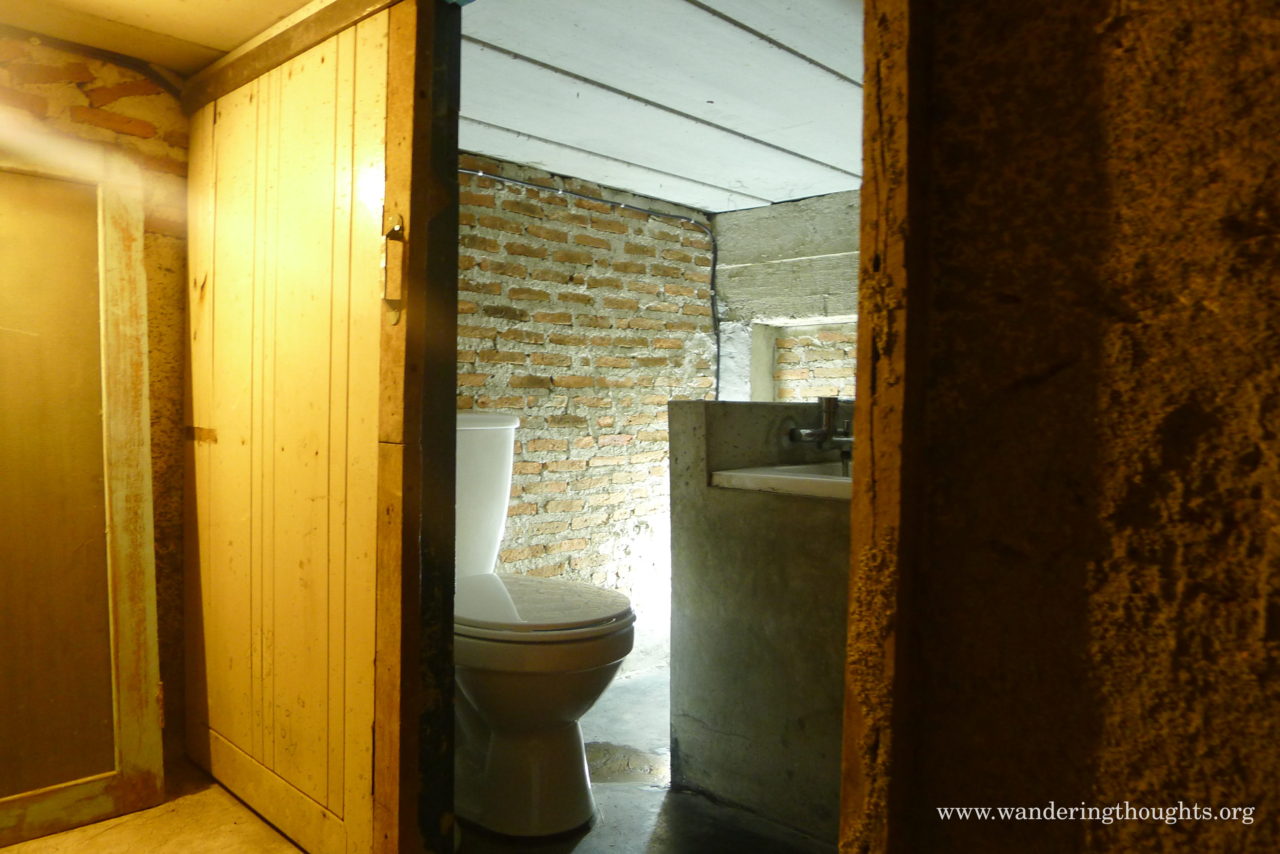 … which is why we got to use the family bath room! And this is hands down the most beautiful nature bathroom I have ever seen!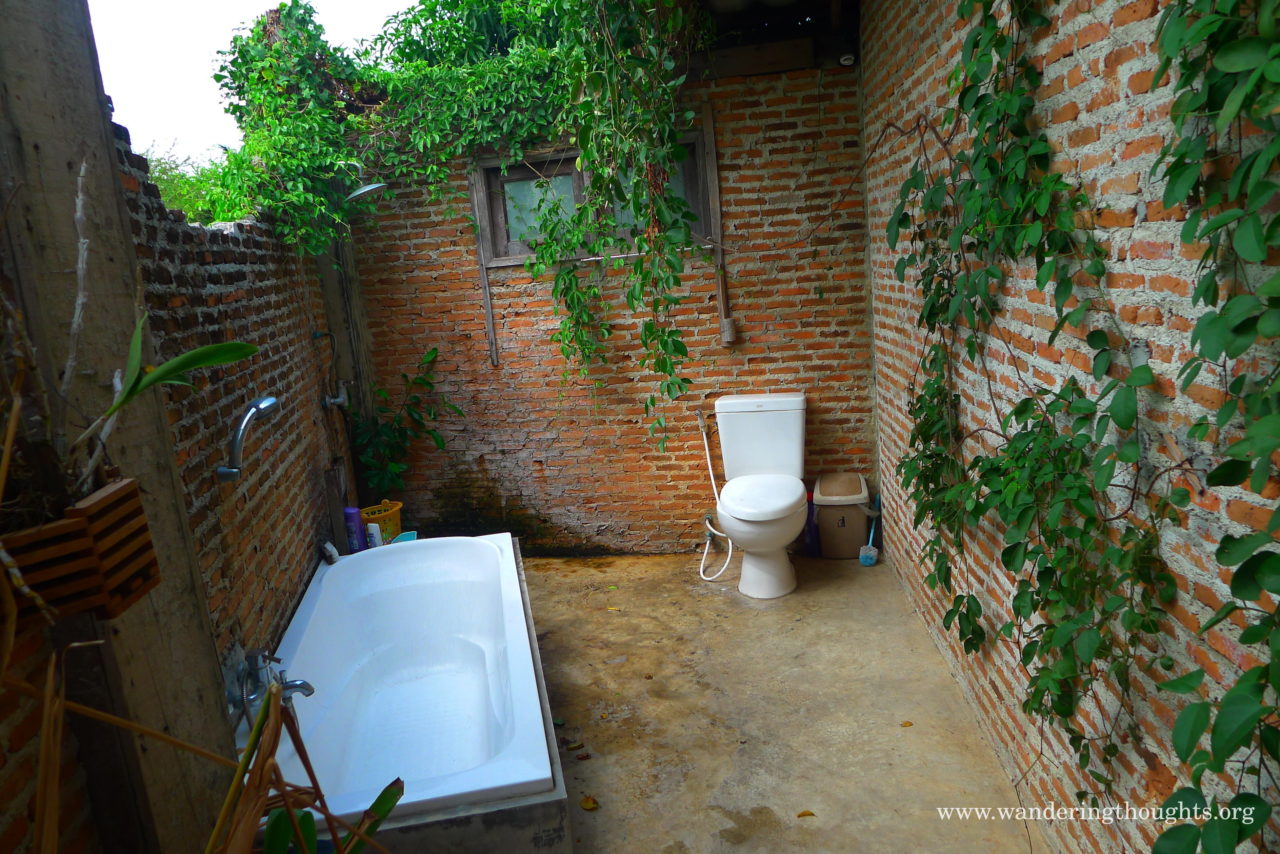 Of course it helps when there is no winter :). In the morning we enjoyed some freshly made noodle soup and got together for a photo shoot with Mit Saladin and his family. What a fantastic start after our break in Bangkok!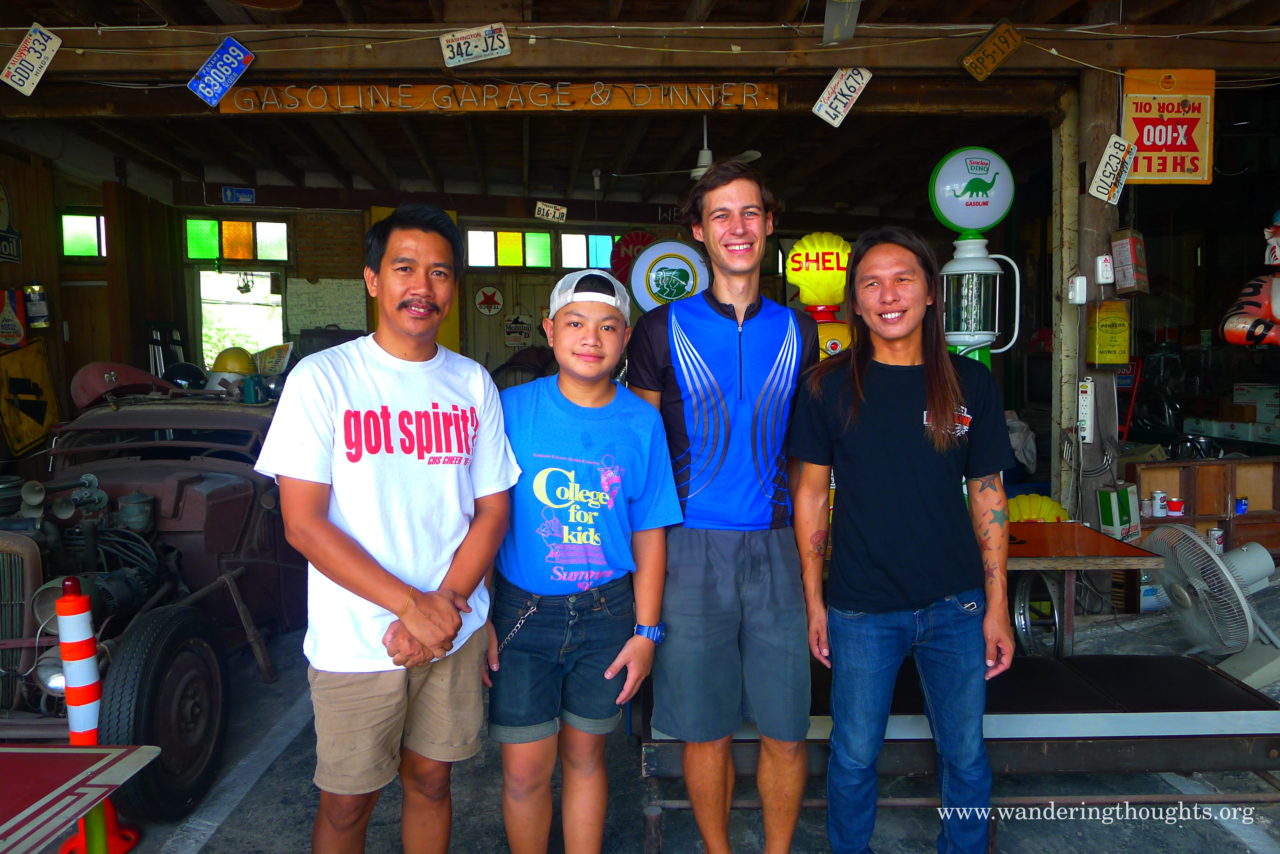 Going to Cambodia
Afterwards we left the populated areas and enjoyed the hell out of the small roads leading us to Cambodia.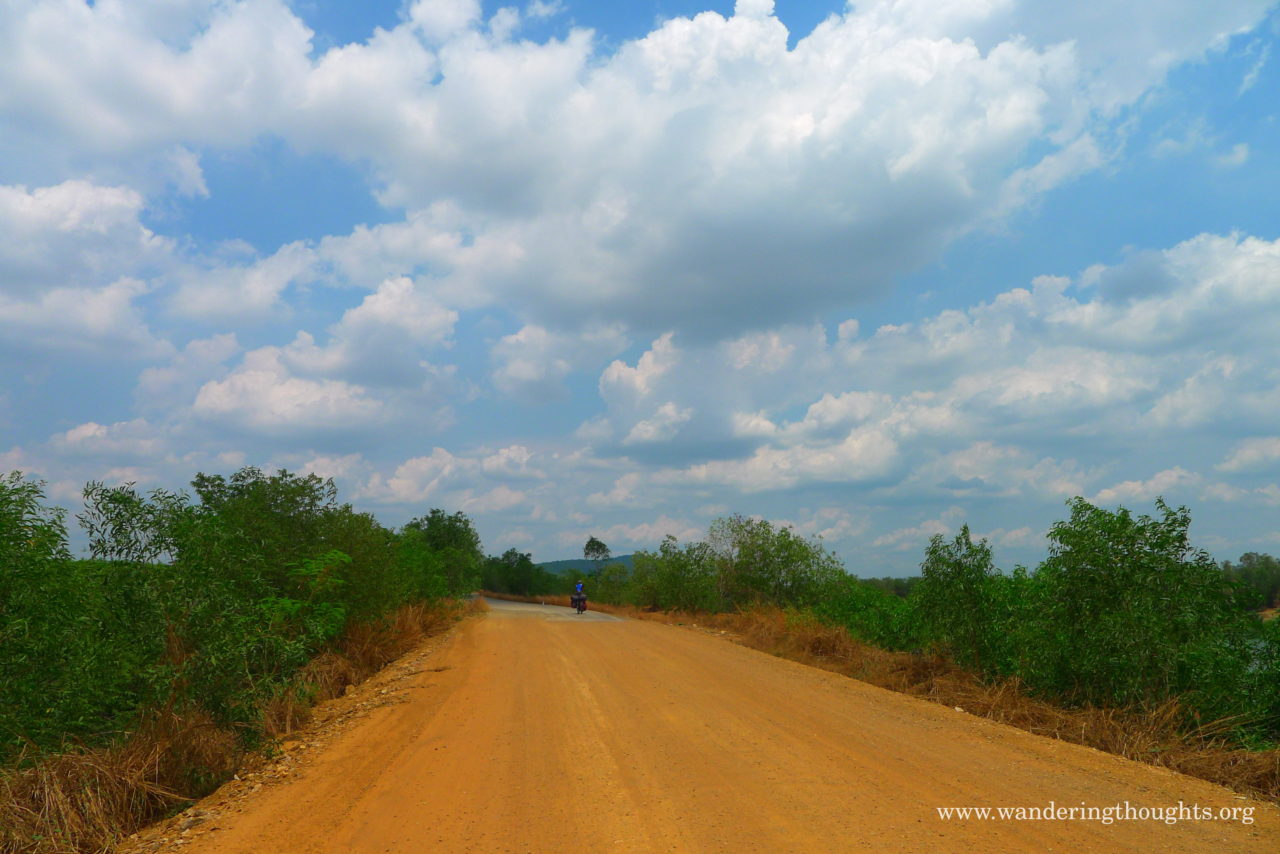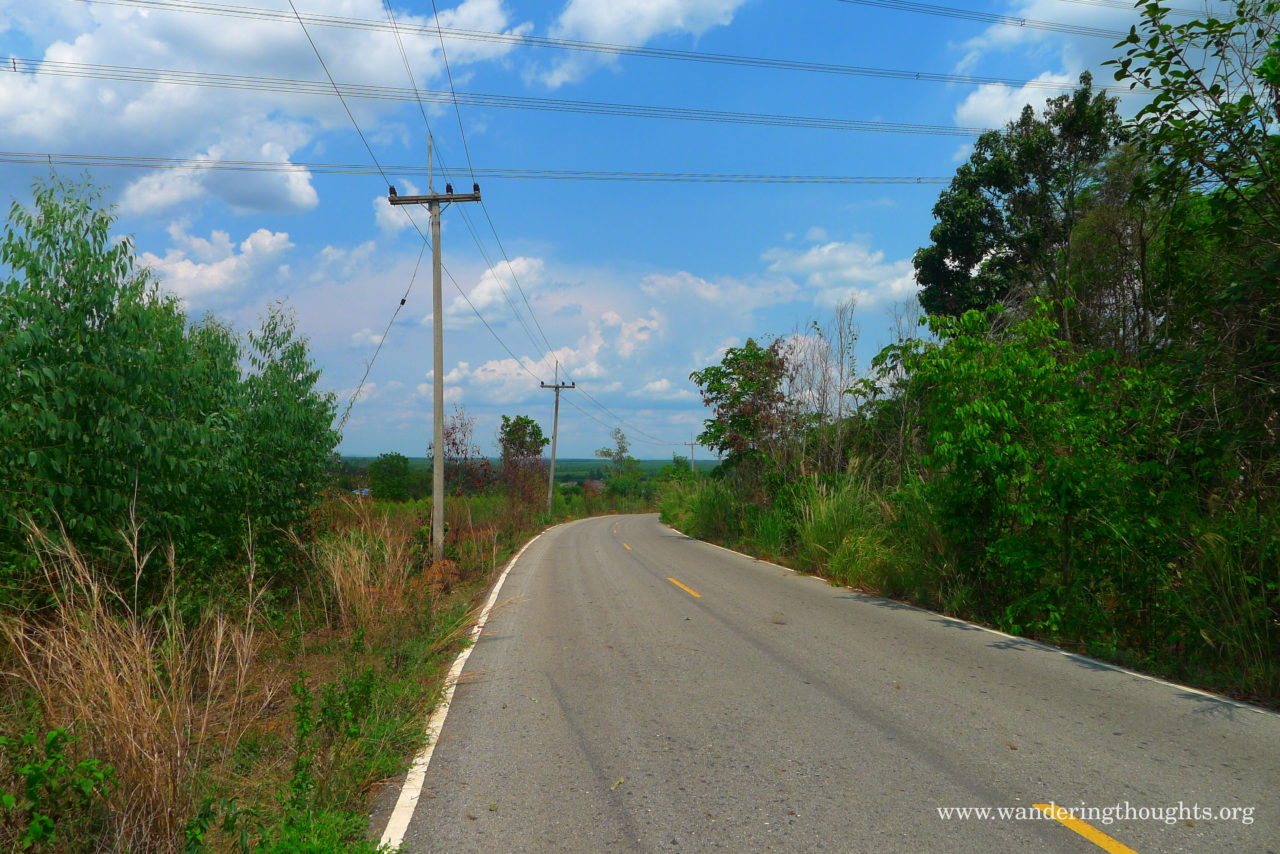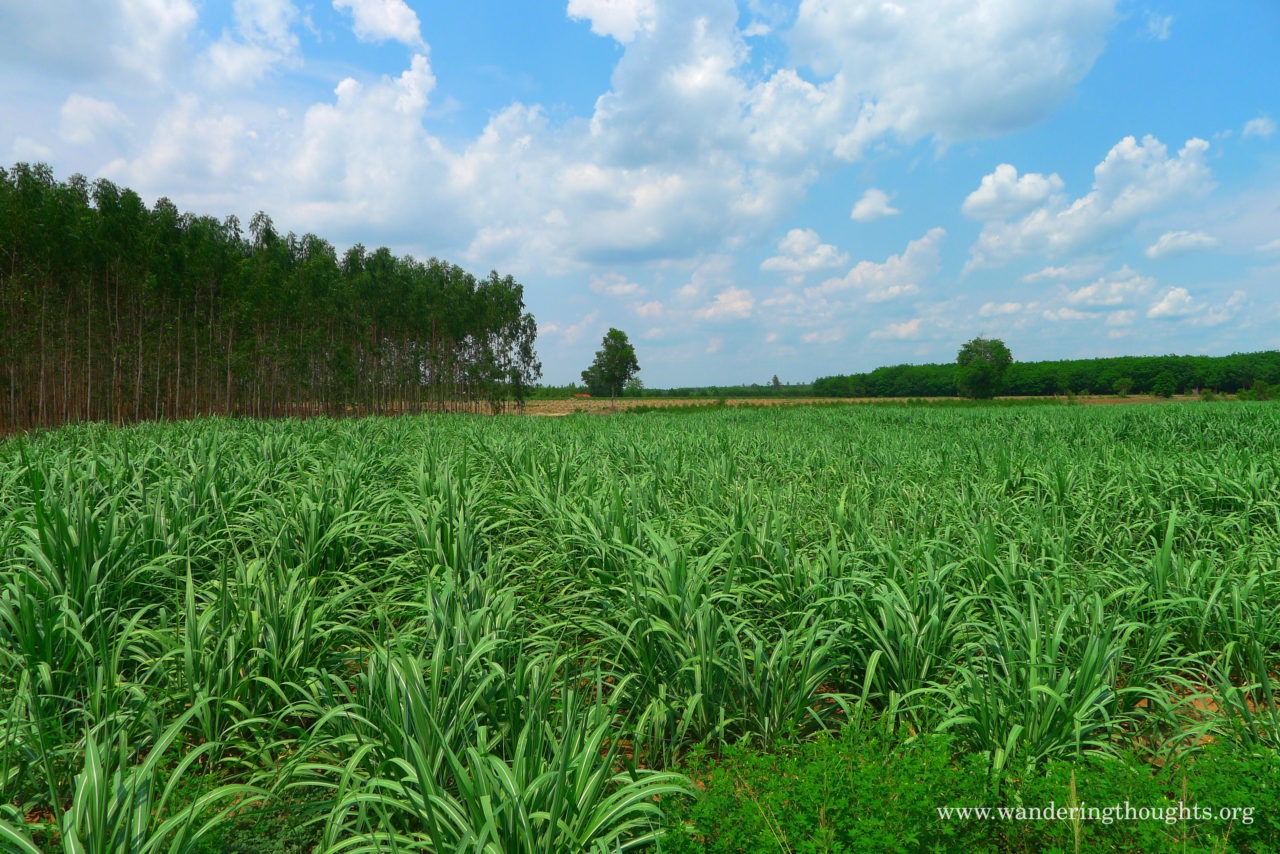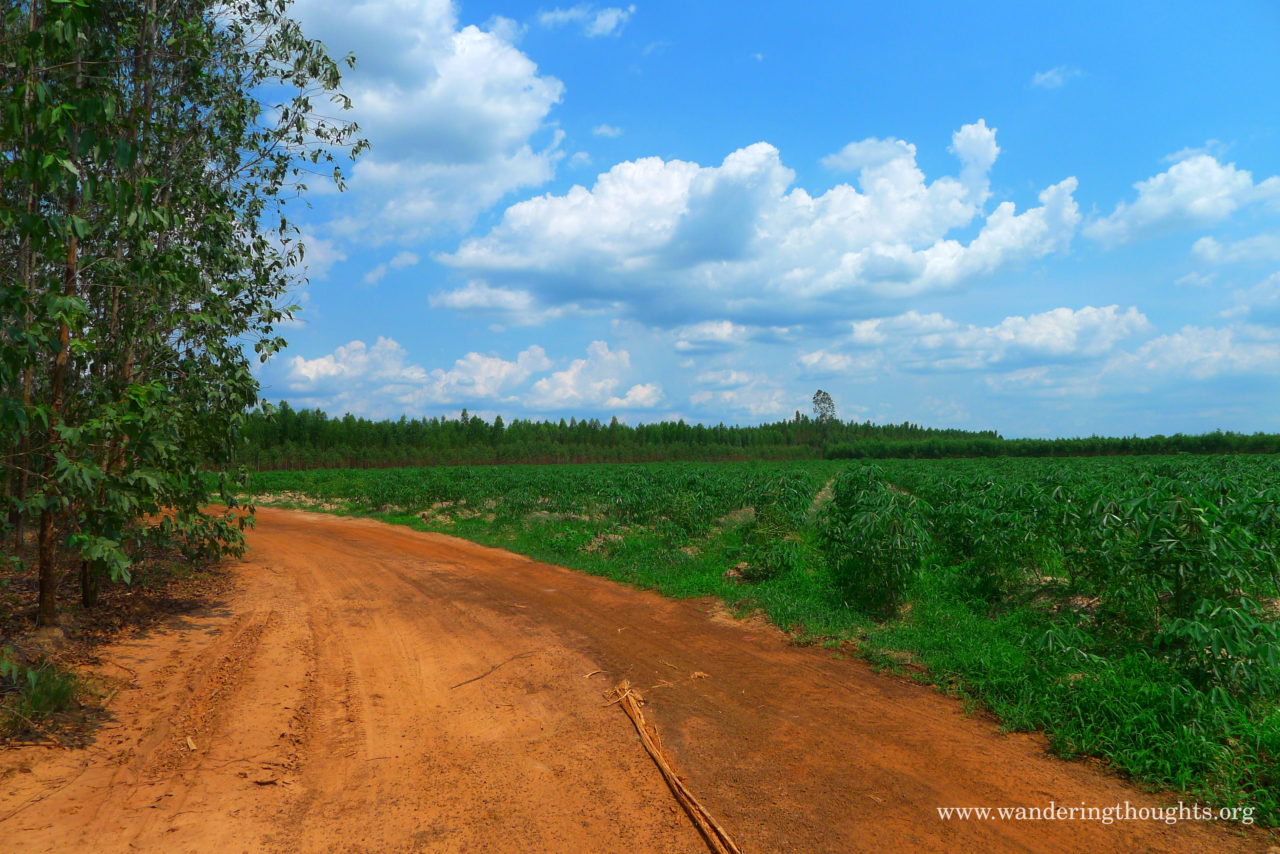 And just before we entered a natural reserve we rolled over another big mile stone: The first 10.000 km! Not that numbers are that important but it amazes me that you can get that far on a bicycle. Not an engine powered car / motorcycle / plane, no, just a simple bicycle. Here's to the next 10.000 km – I wonder where they will lead us…?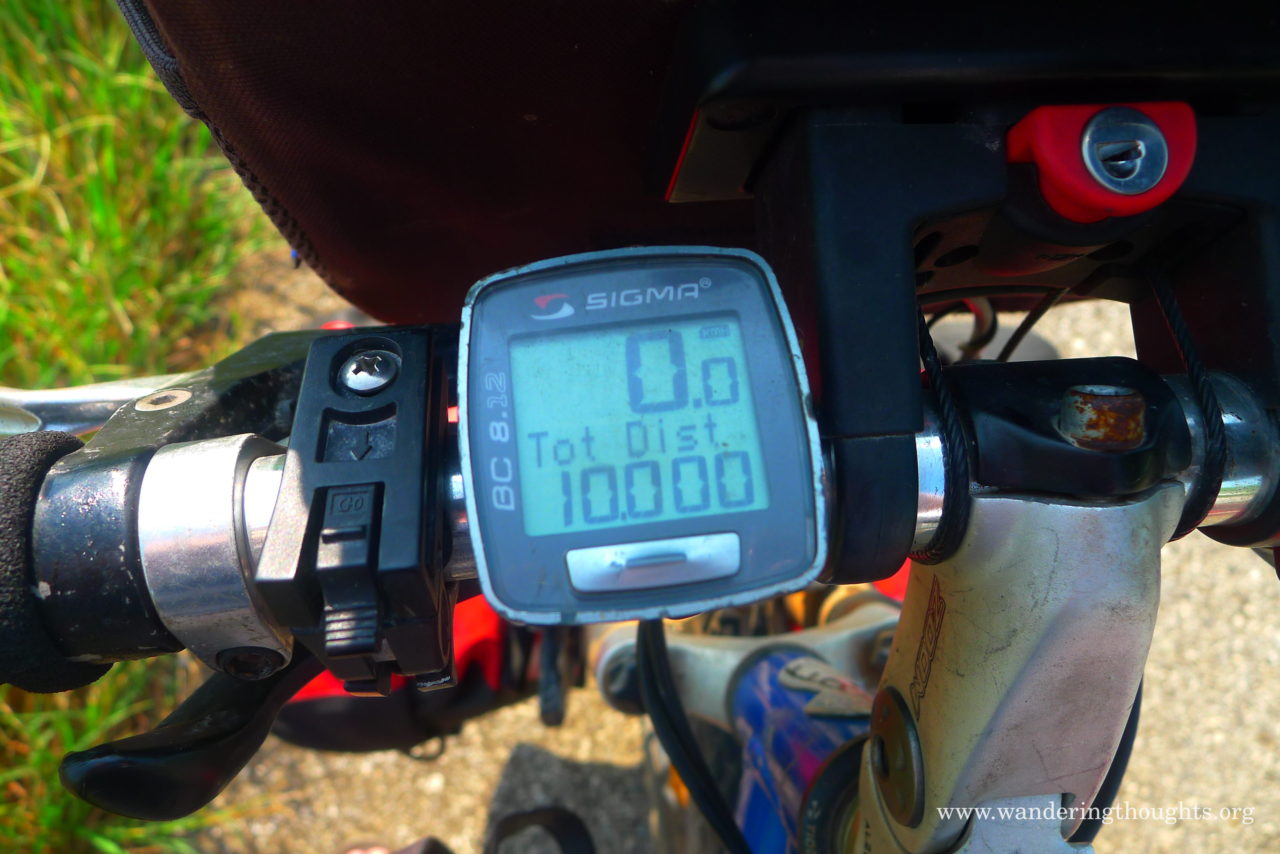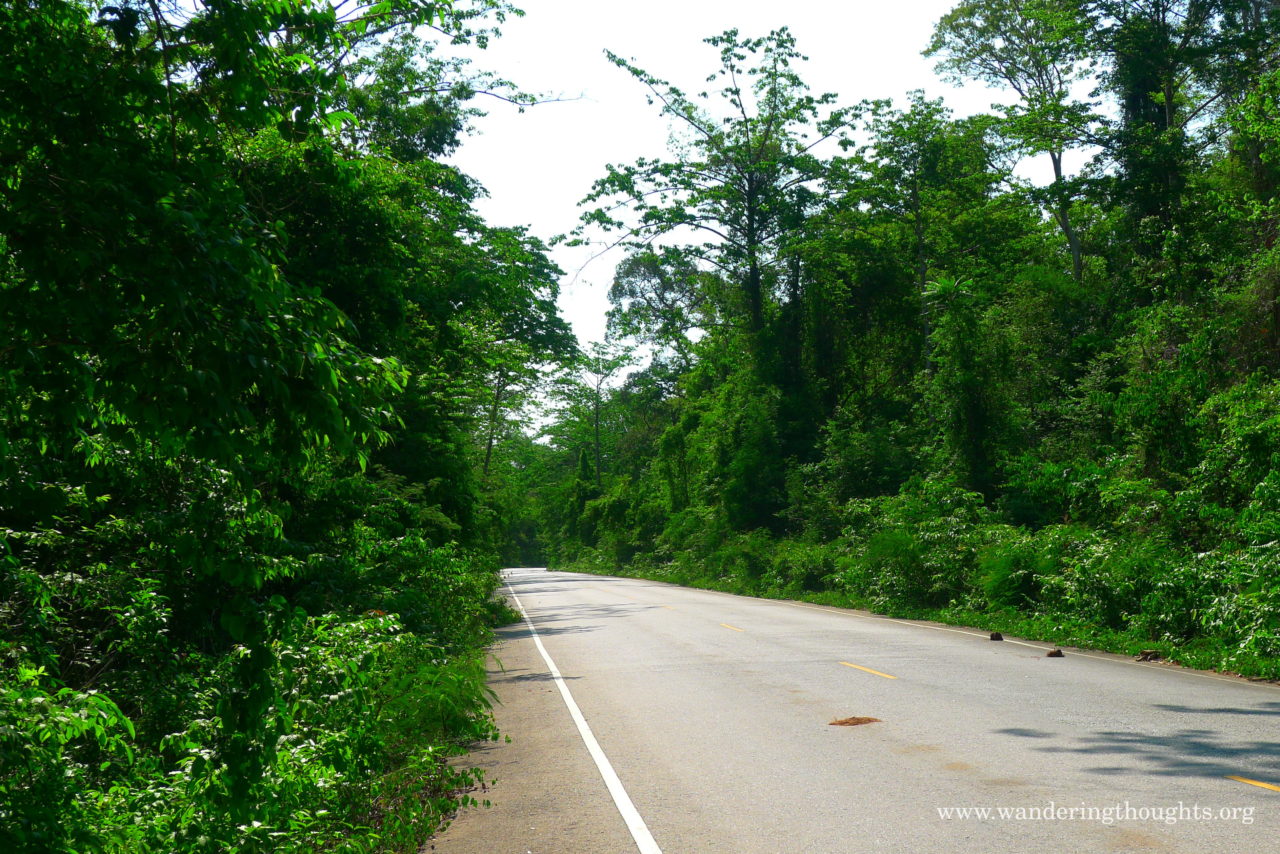 For the time being we were still in Thailand, cycling through a natural reserve. We had been warned before that it would be dangerous cycling through as there are elephants living here. And said elephants are known to chase cars and motorcyclists. Oh well. The only evidence of those beautiful animals we saw were those heaps of shit. Which seemed most interesting to a bunch of butterflies. What can I say, tastes vary a lot!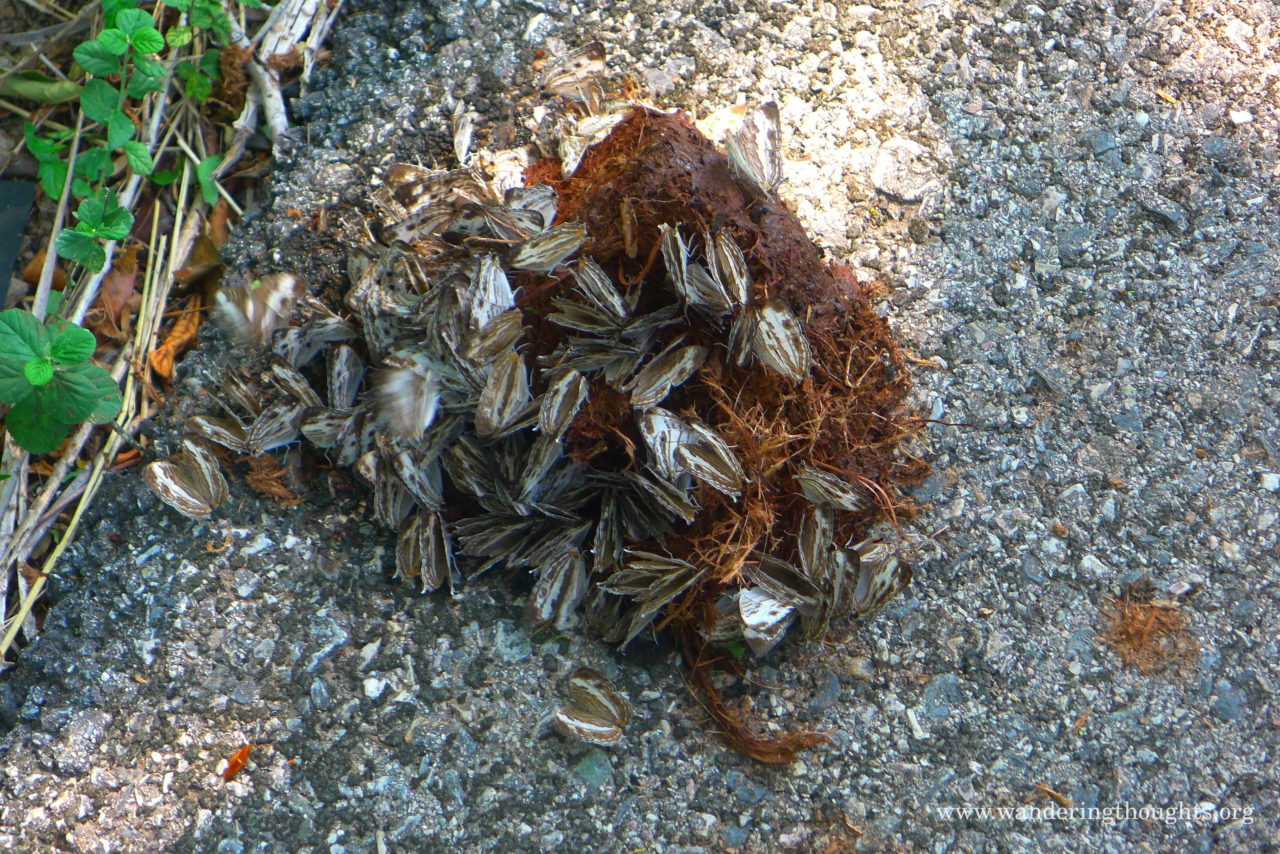 It was still unbearably hot during our last days in Thailand. But the appearing clouds promised a soon to come rainy season and with that some relief from the heat.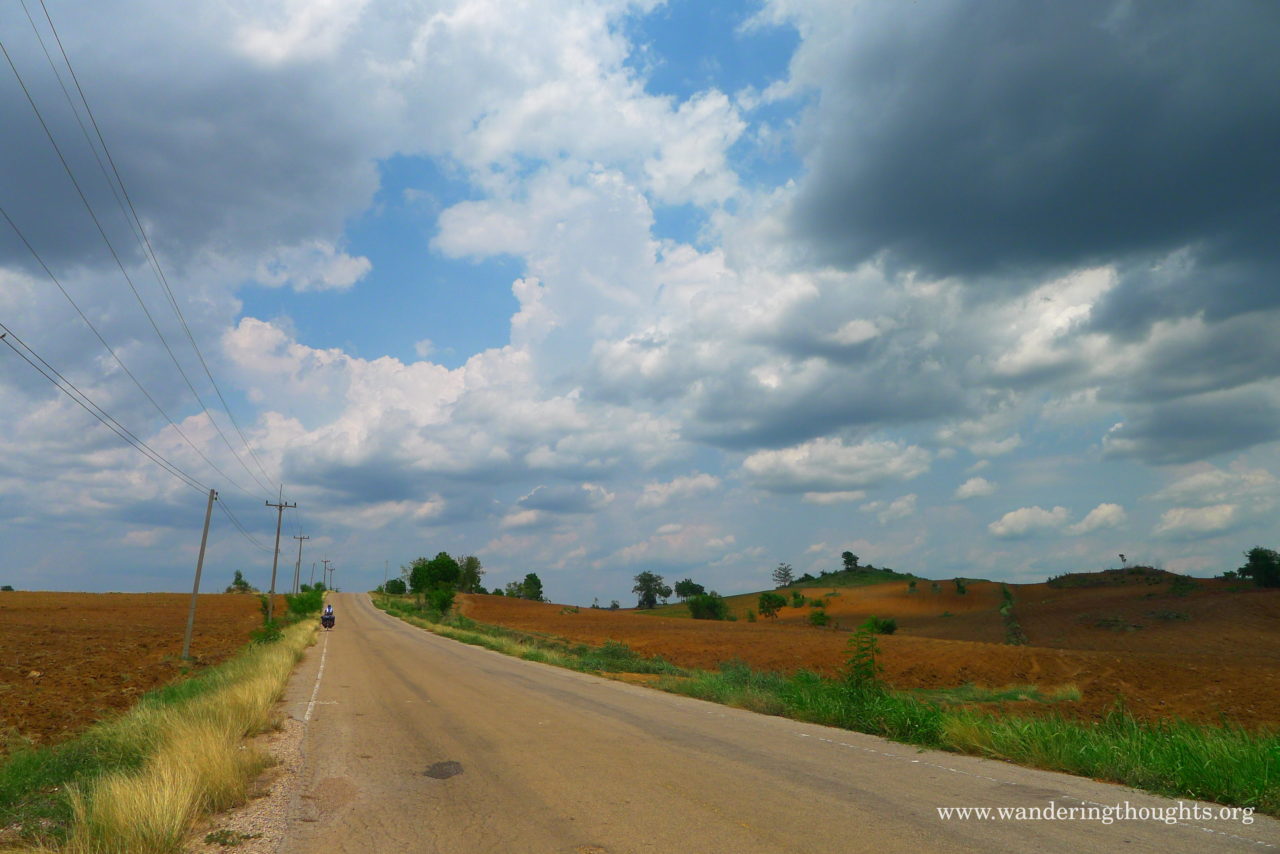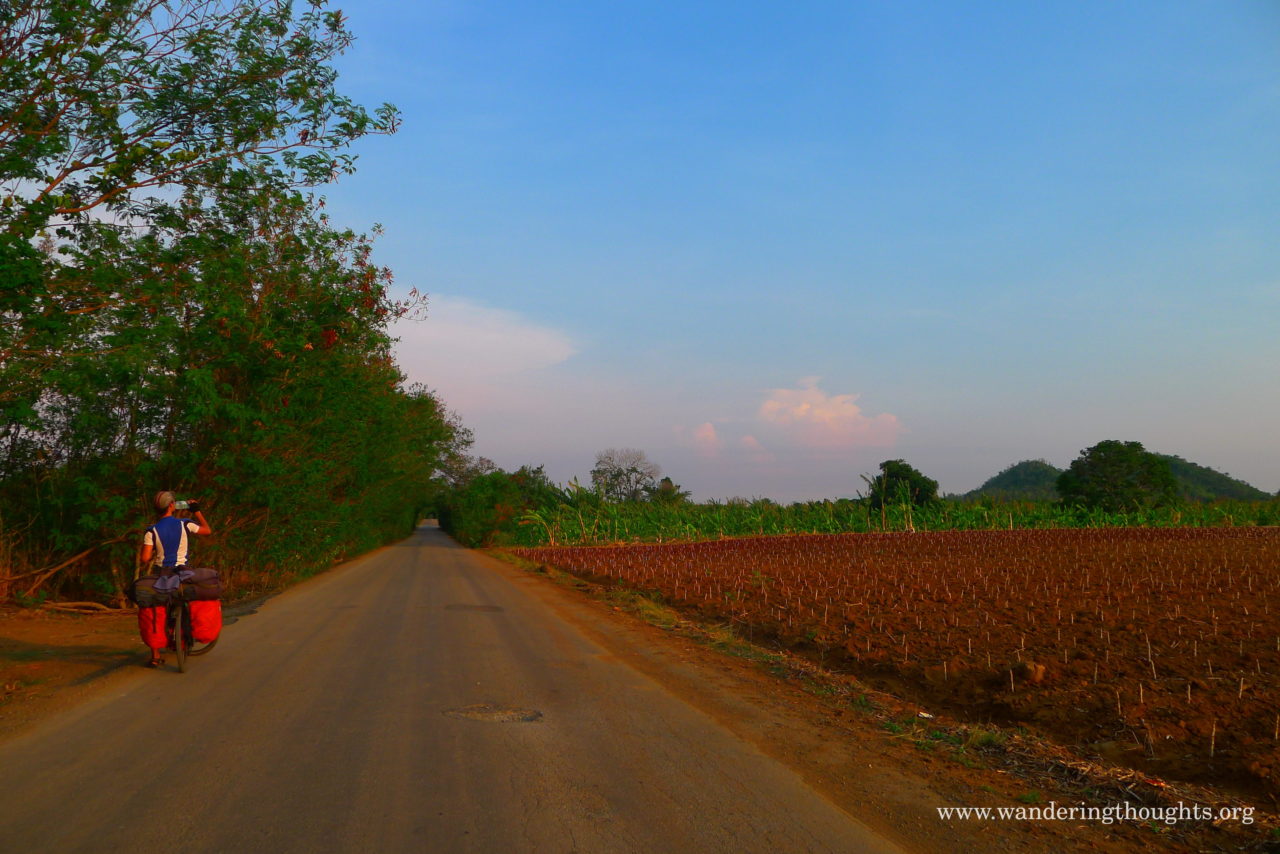 We cycled past many of these spirit houses that Thai people often have in front / near their houses.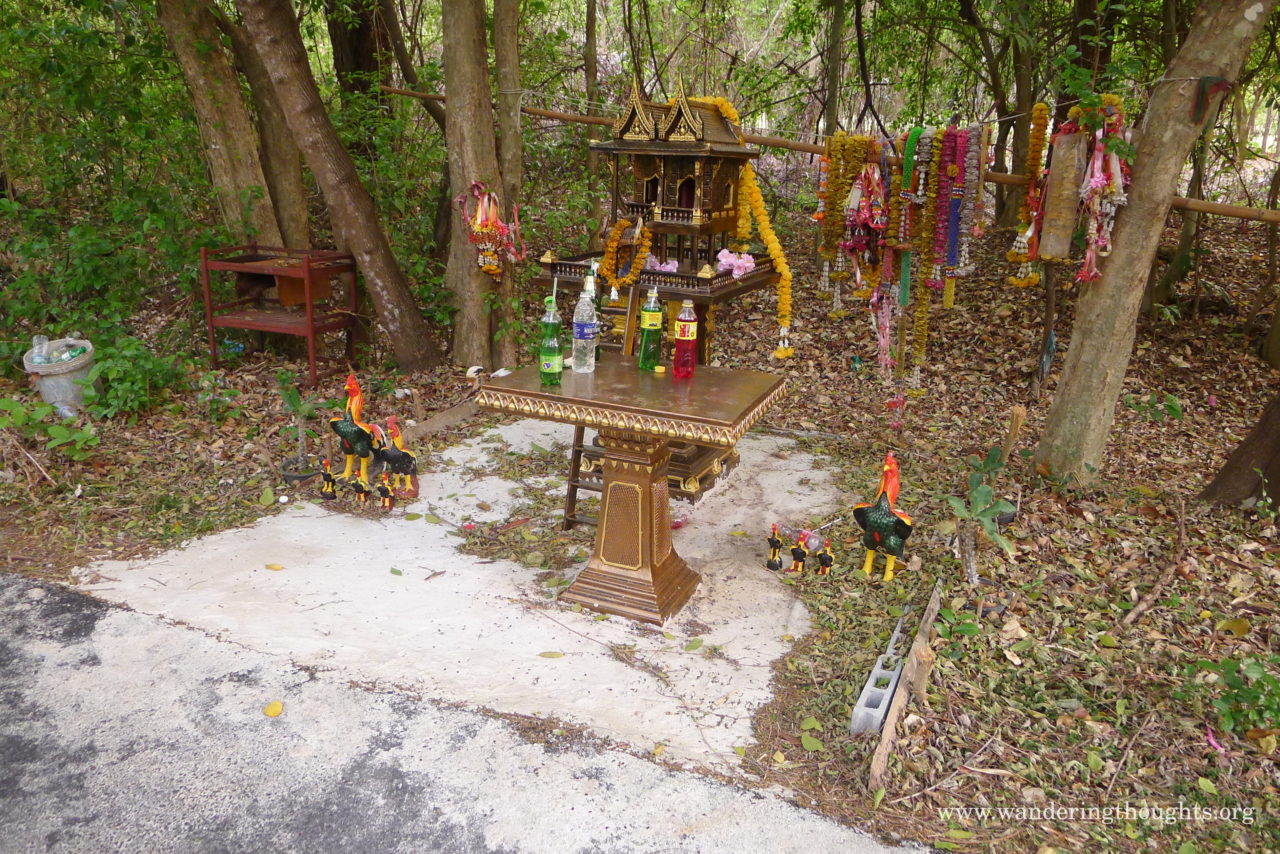 On the very last day of our Visas we finally entered Cambodia. Shamefully I have to admit that I was a bit confused about which side to cycle on. After leaving the crowded border most people seemed to drive on the right side which did confuse me a bit. Eventually Torsten asked me why I was cycling on the other side of the road. Ooops! After almost two years of driving and cycling on the left side it had become so normal that I totally forgot to check about Cambodia's road laws. Oh well!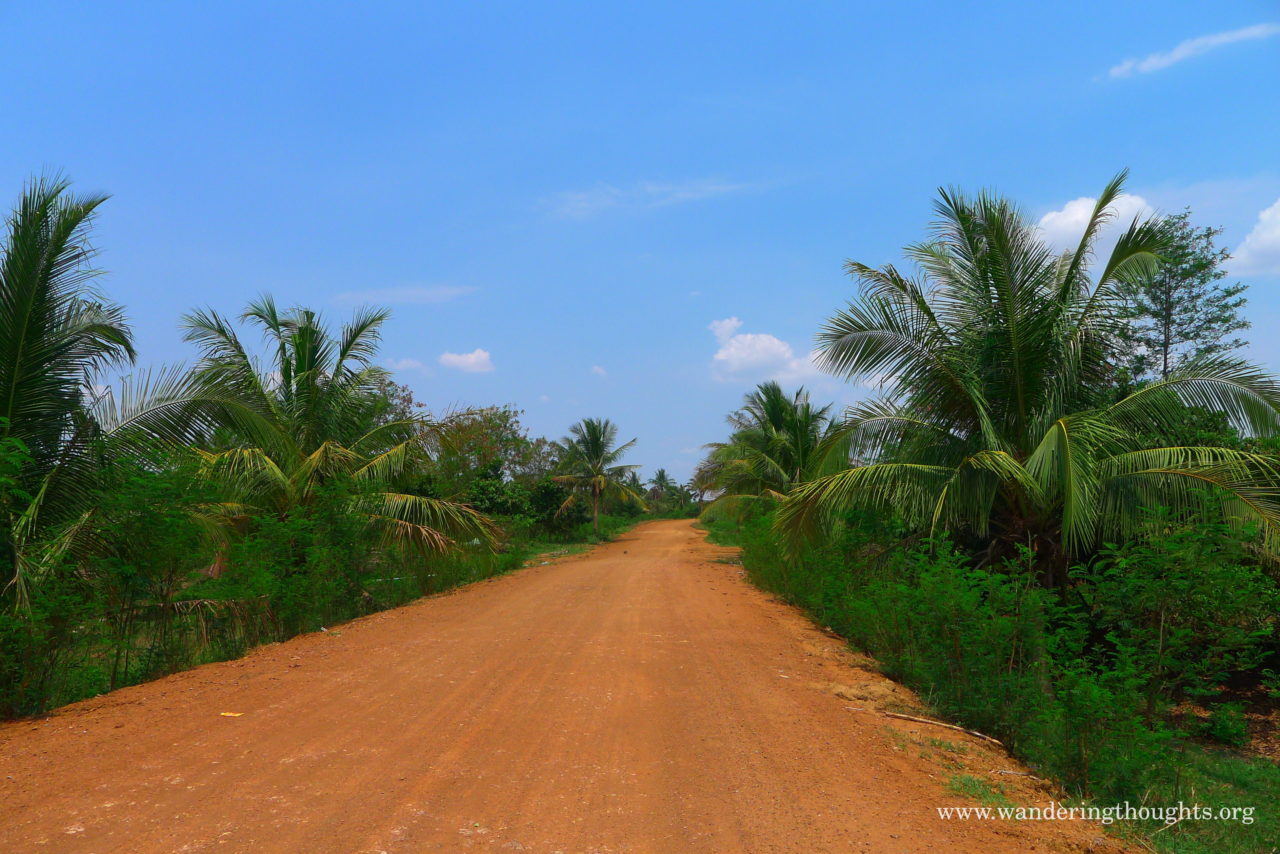 For the rest of the day we turned away from the main road and cycled on dusty dry roads towards Battambang. Temperatures were at an all new high today and as I had an appointment for my last rabies vaccination at 5pm, it turned out to be a bit of a race against time and against the wish to just lie down in the shade and consume a bottle of sugar cane juice per hour.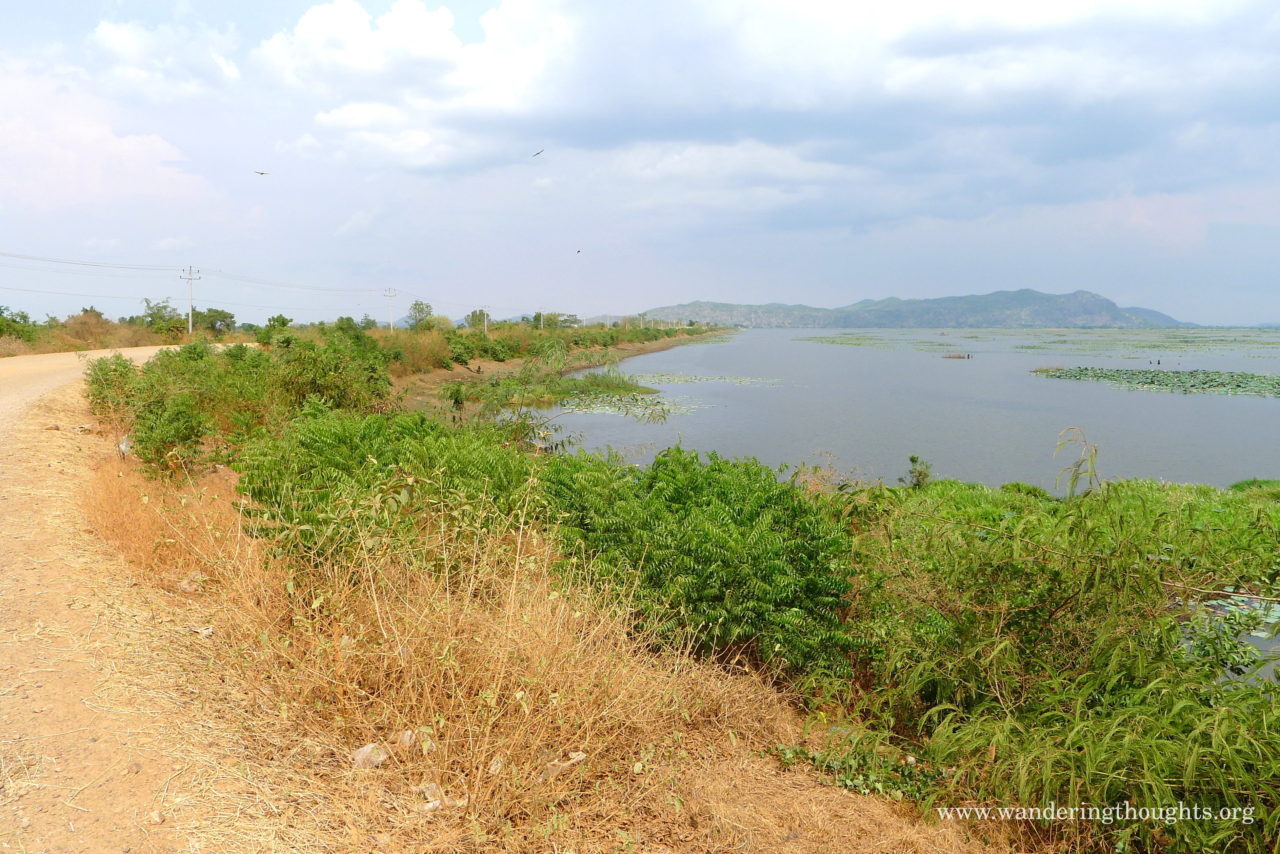 But we made it, I got my vaccination, we found a hostel and I got really sick the very next day.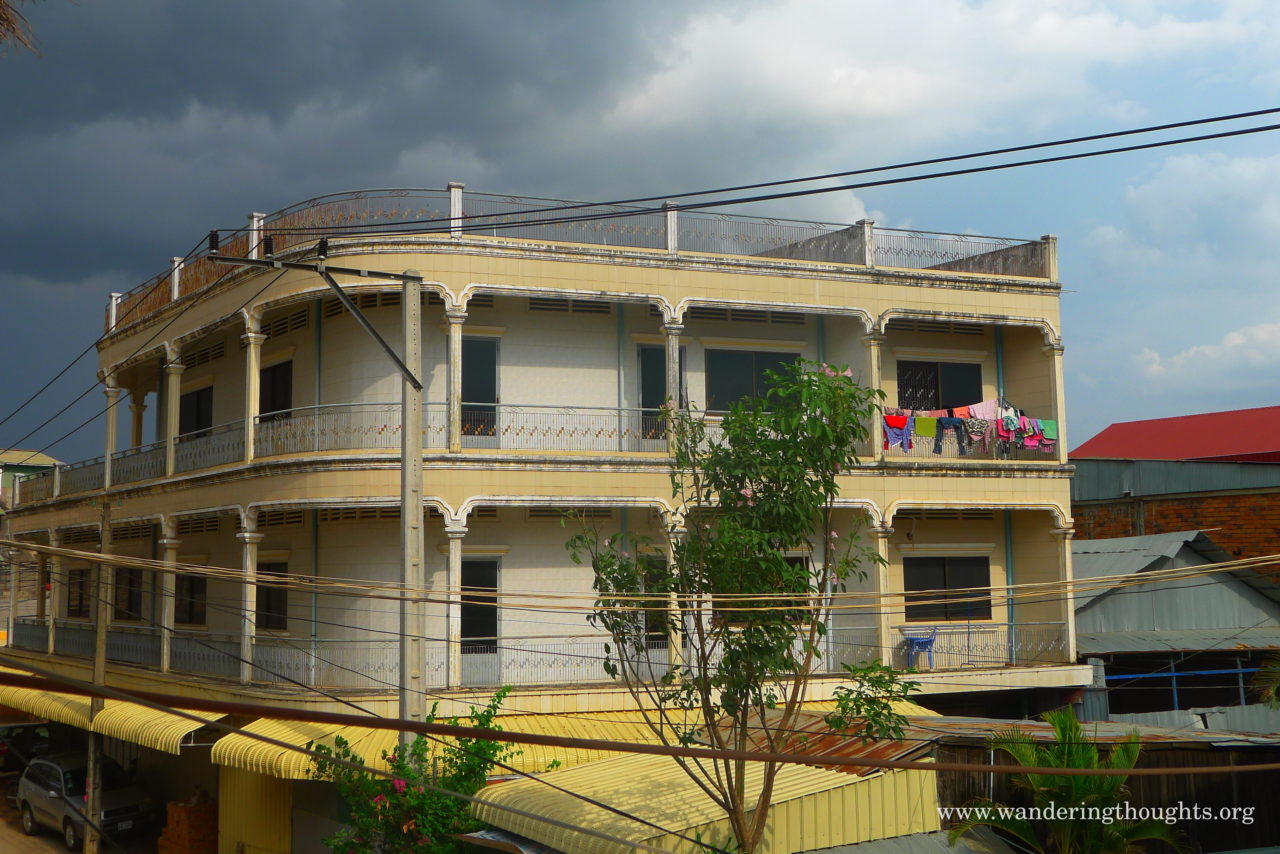 Which made us stay in Battambang for a week. With lots of tea and coffee, baguettes from one of the bakeries and ample down time it wasn't too bad for me, but Torsten was getting restless. But sometimes there is just not much you can do except to wait it out. After about a week I finally got better and we set out towards Pnomh Penh. More on that next time!