May 2016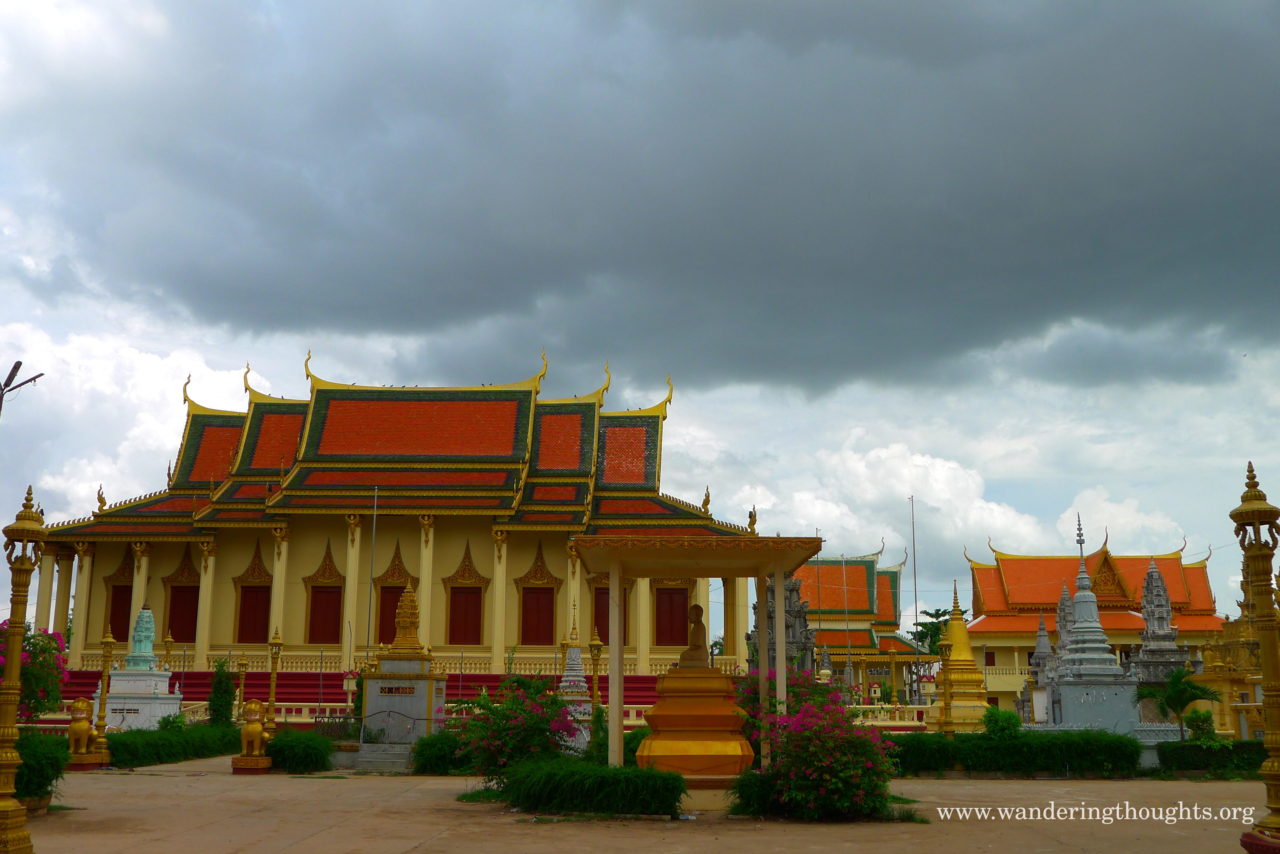 Can you see the clouds in the picture above? Well, they could have been tell tale sign enough but at that moment we were just busy admiring the temple. We were on our way along the Mekong from Pnomh Penh north bound towards Laos.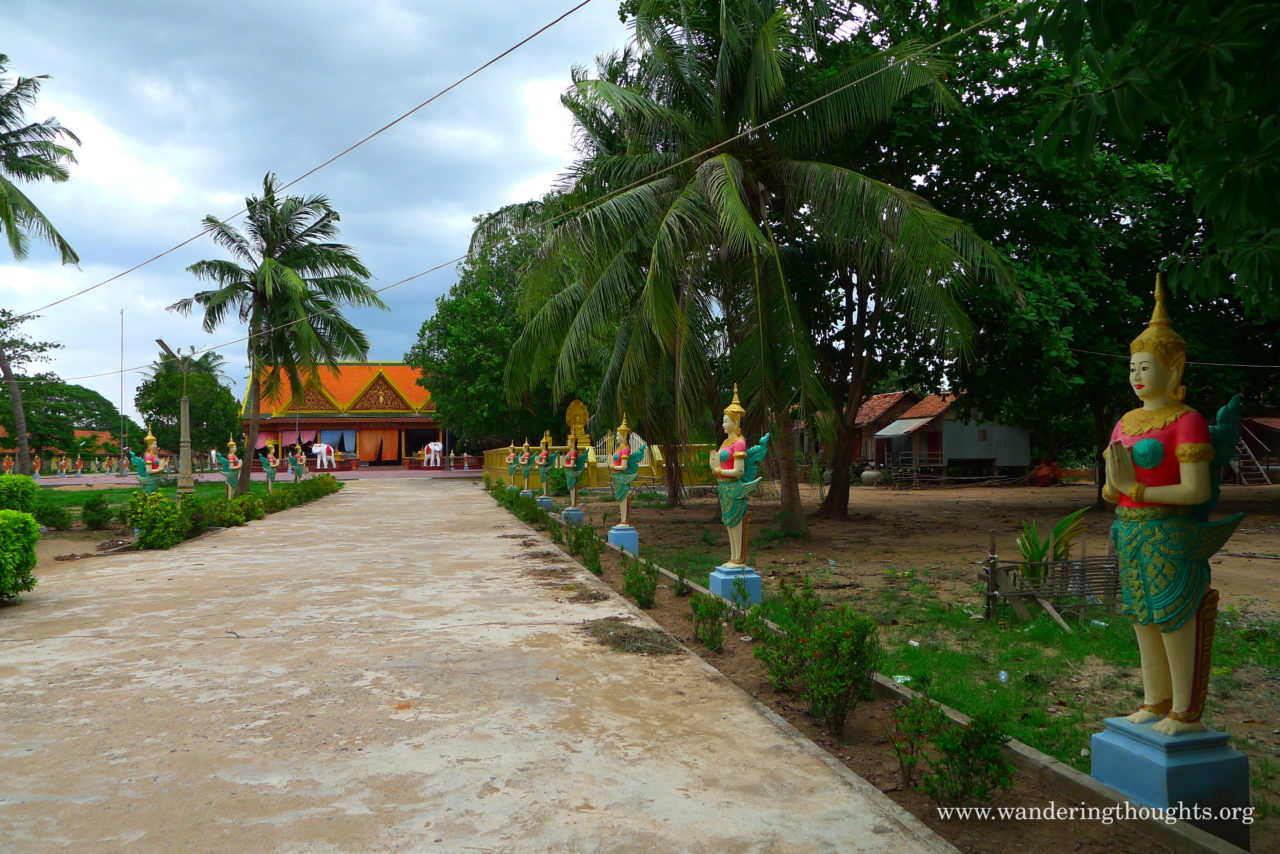 And suddenly it started. Raining, no pouring. Within seconds, sheets of water started hurling down on us and we were lucky in finding shelter in a cafe / garage kind of business. About half an hour later it was all over and we started cycling again. And this is how we discovered the difference between Cambodian dirt roads in rainy season and dry season. It all started innocently enough with just a few puddles of water here and there…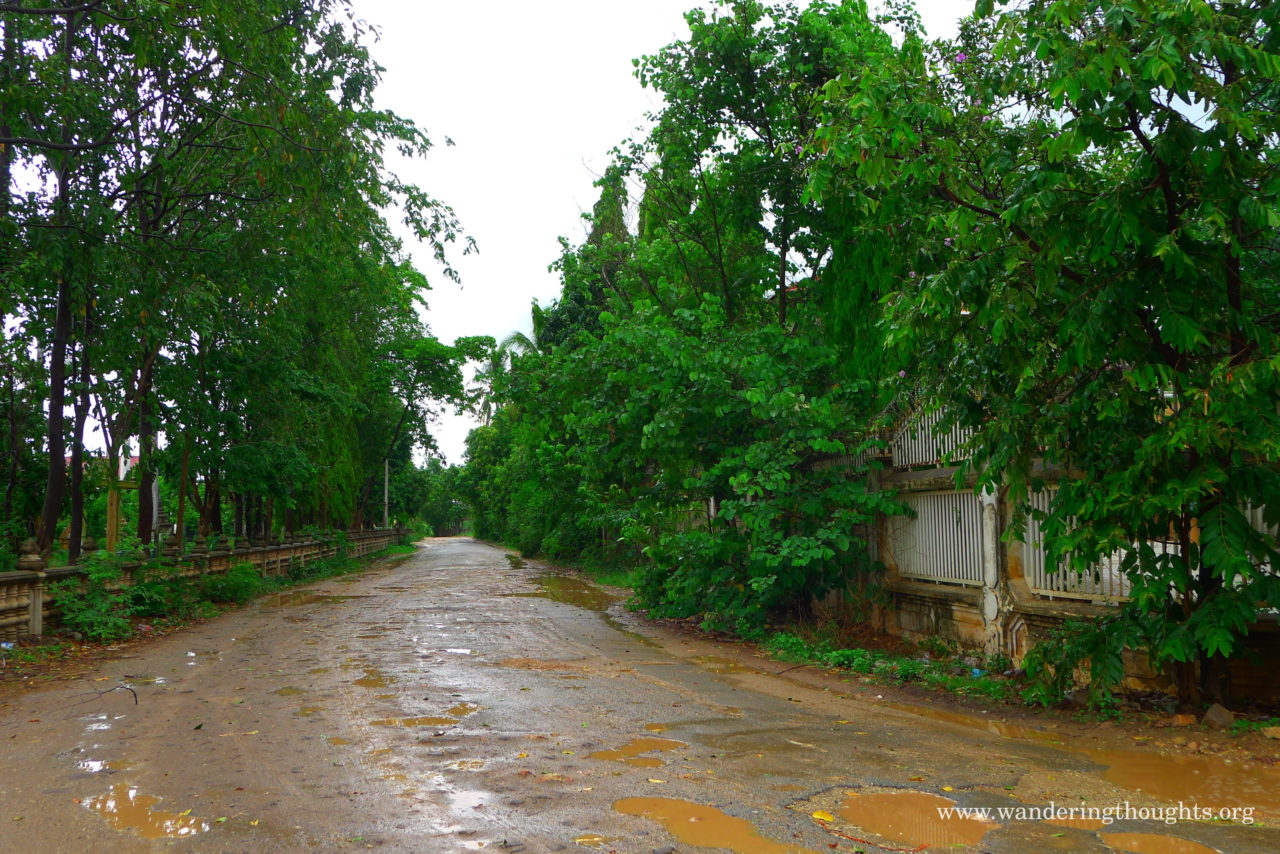 …until they got a little bigger…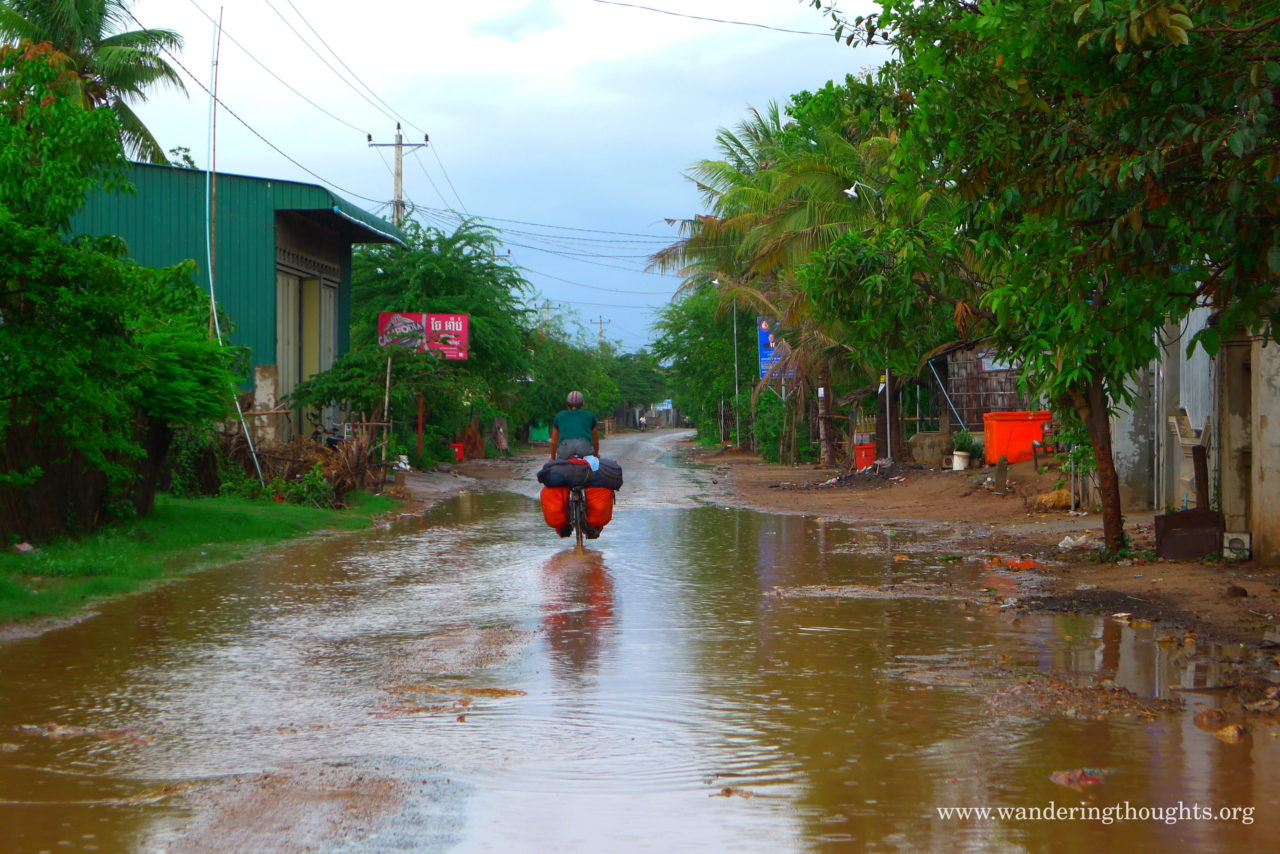 Oh well, isn't cycle touring and dirt just like French fries and ketchup anyway?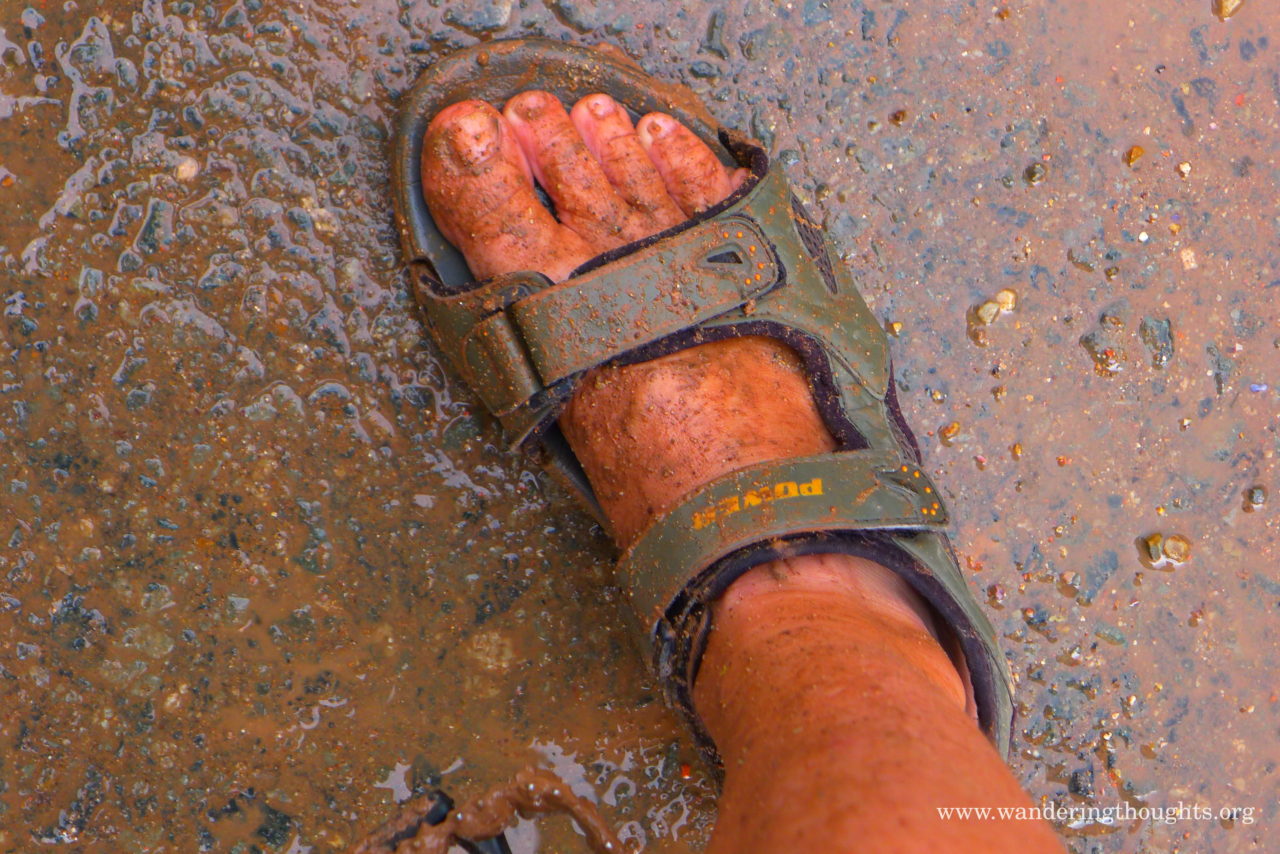 We weren't the only ones facing the mud by the way.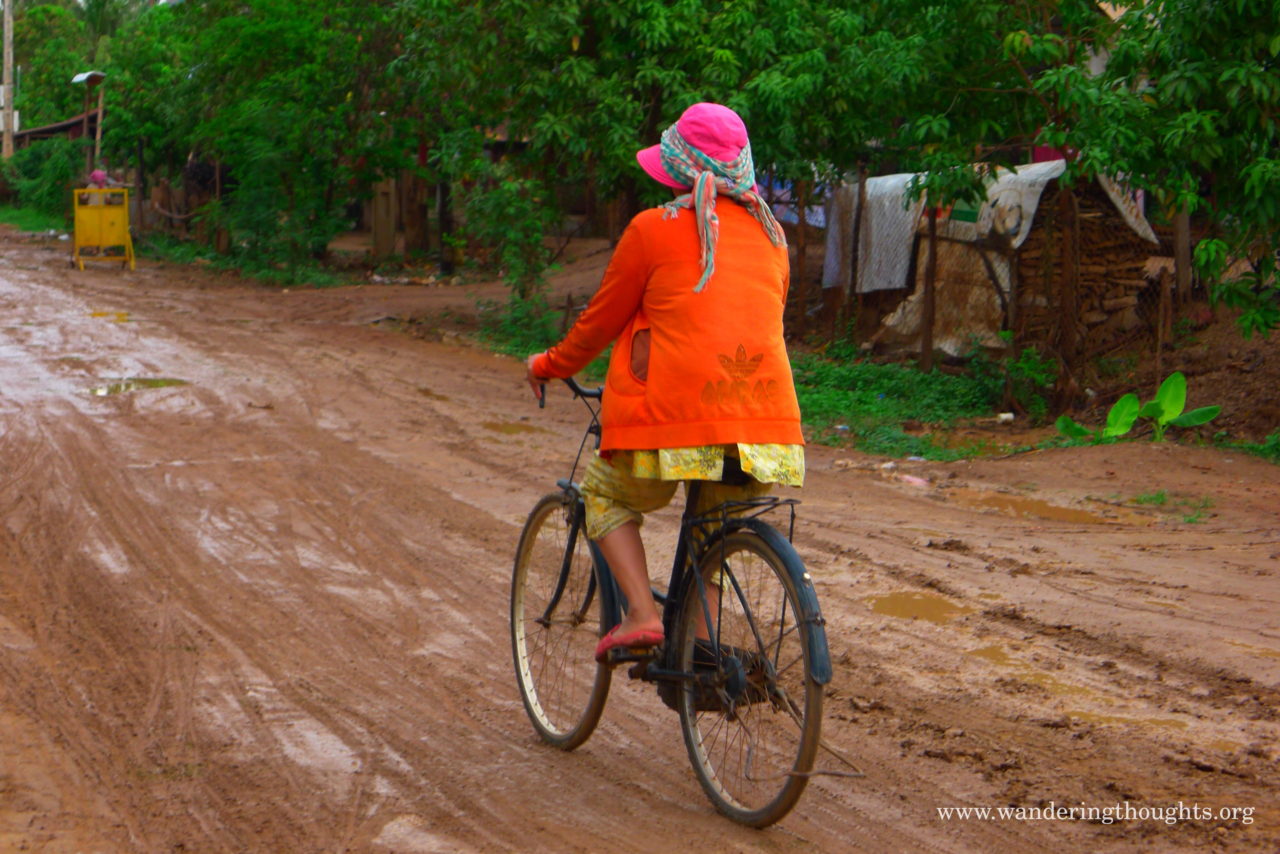 The chains and cassettes were not happy.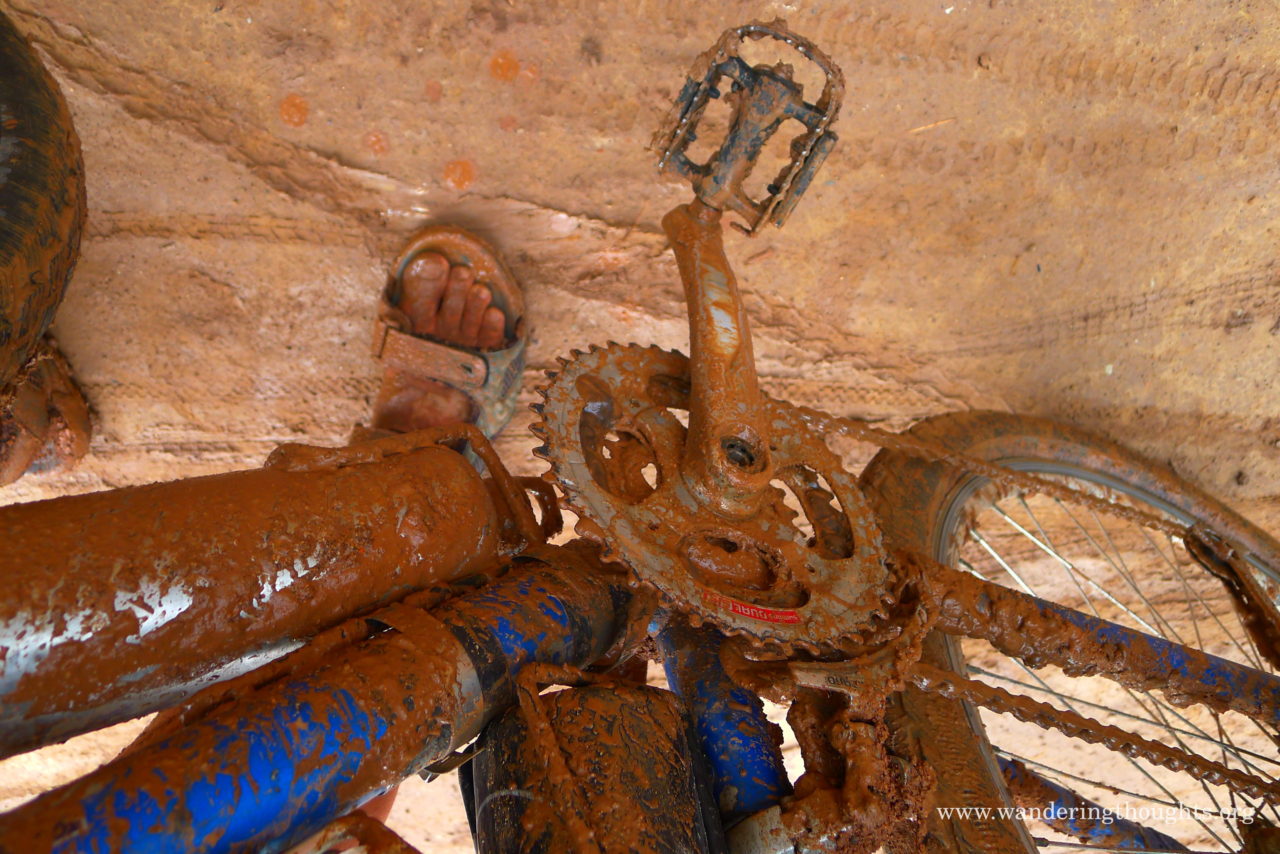 It could have been really beautiful you know. Lots of these stunning houses on stilts, each individual and different from one another. But this day just turned out to be one of the most challenging on our entire tour.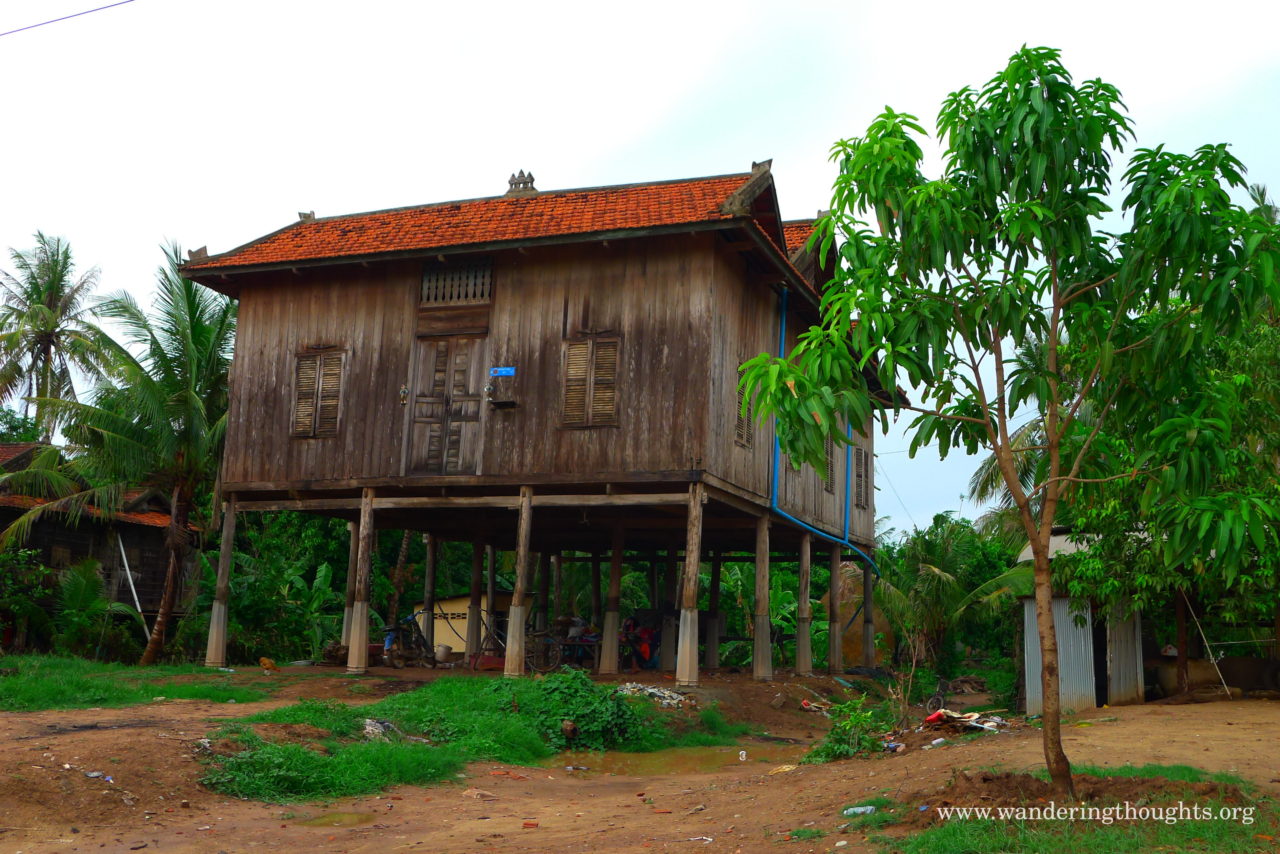 The mud just got worse and worse. A few times it was so slippery that we had to push. But even pushing it was hard to keep the bicycles from falling down. Oh and fall down we did. Torsten once and me 3 (!) times! Until this day we had never fallen off the bicycles for the entire year of touring. Today was different. First the slippery mud got to Torsten, then I cycled over a curb in the dark and found myself lying on the ground. A while later I stopped to wait for Torsten and a dog came running and barking towards me. And I fell. While standing. Not a particularly proud moment. The third fall I cannot even remember anymore.
What I can remember is excessive pushing and cleaning. You see, the slippery mud wasn't the worst part. The worst part was the sticky mud that stuck to our tyres, brakes, and everything else like glue. For a big part of the day we cycled or pushed the bicycles for a few meters and stopped because the wheels wouldn't turn anymore. At first we used whatever stick we could find to brush off the big chunks of mud from brakes and tyres but in the end we went in there with our bare hands. Lost a bit of skin in the process but couldn't have cared less.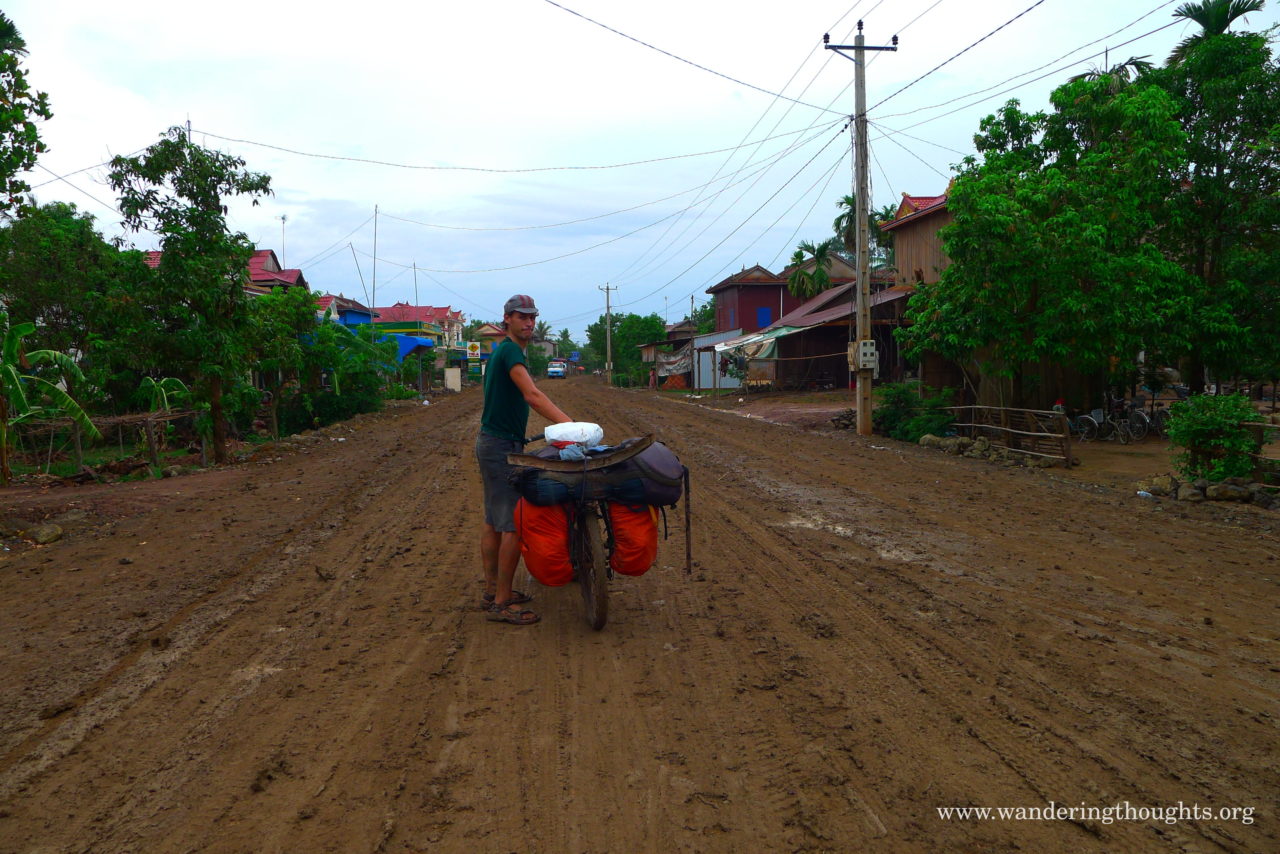 The pushing against resistance reminded me a lot of the day in Australia where we ended up pushing our bicycles through soft sand. Only this time no one came to save us. Well not with a 4 wheel drive anyway. The locals were still fantastic. Many of them gave us sticks, water or even knives to clean off the mud, others helped to push and a few people told us about smaller trails avoiding at least a part of the muddy road. So in the end we made it because we always somehow do. We decided not to camp somewhere along the road but to cycle until Kampong Cham. We needed a shower, a place to rest properly and somewhere to clean the bicycles.
So we kept cycling. I don't know how exactly because at that point I was beyond tired. But after almost a year of touring I do believe in the following mantra: "It'll pass." Because however much a situation sucks, however tired I am, it will pass. Tomorrow is another day and I won't feel like this forever. So we rode until Kampong Cham, calmy stopped to fix two flats two km before the guest house and finally arrived. The friendly owners allowed us graciously to store our very dirty bicycles inside and we found some food and went to bed. Tomorrow will be another day.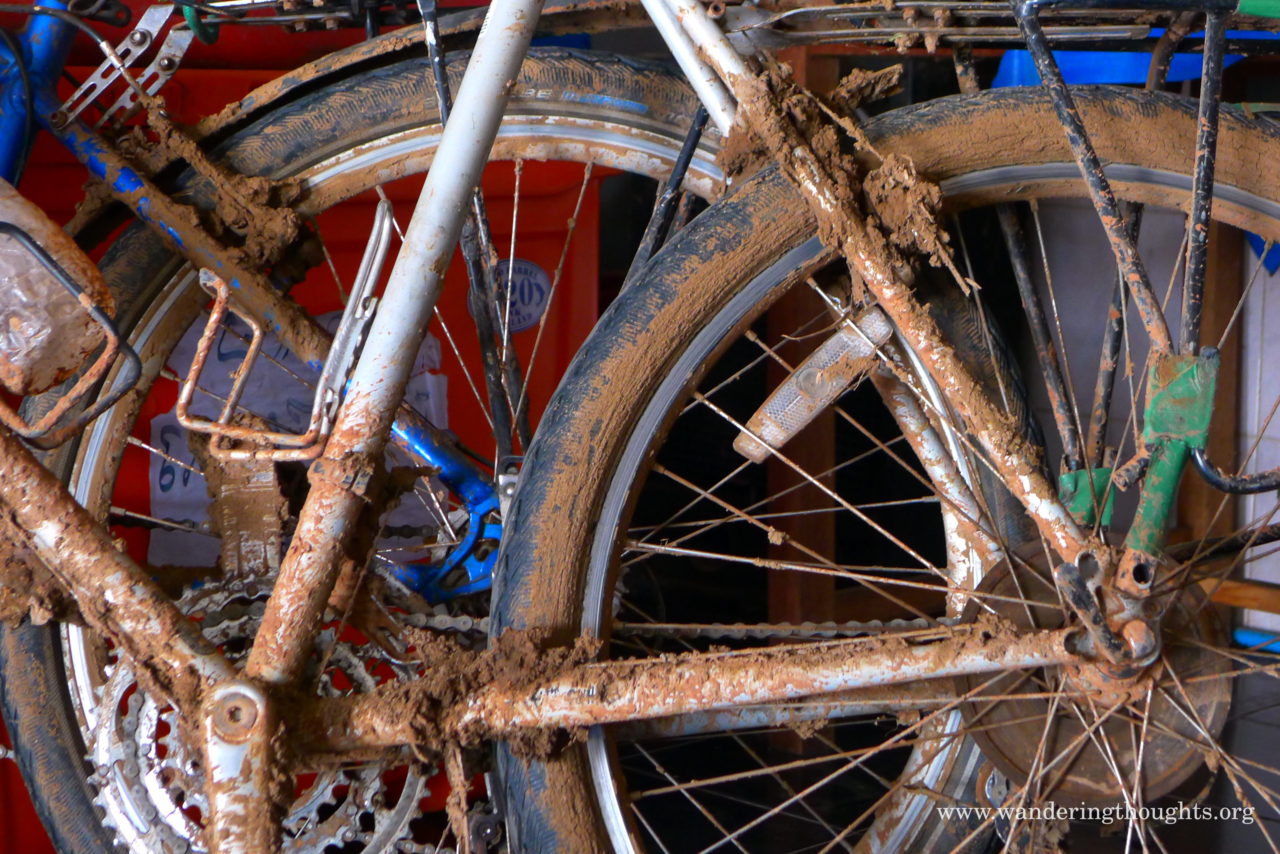 Funnily we woke up to this. Funny because it seems like such a stark contrast to all the mud and dirt from yesterday.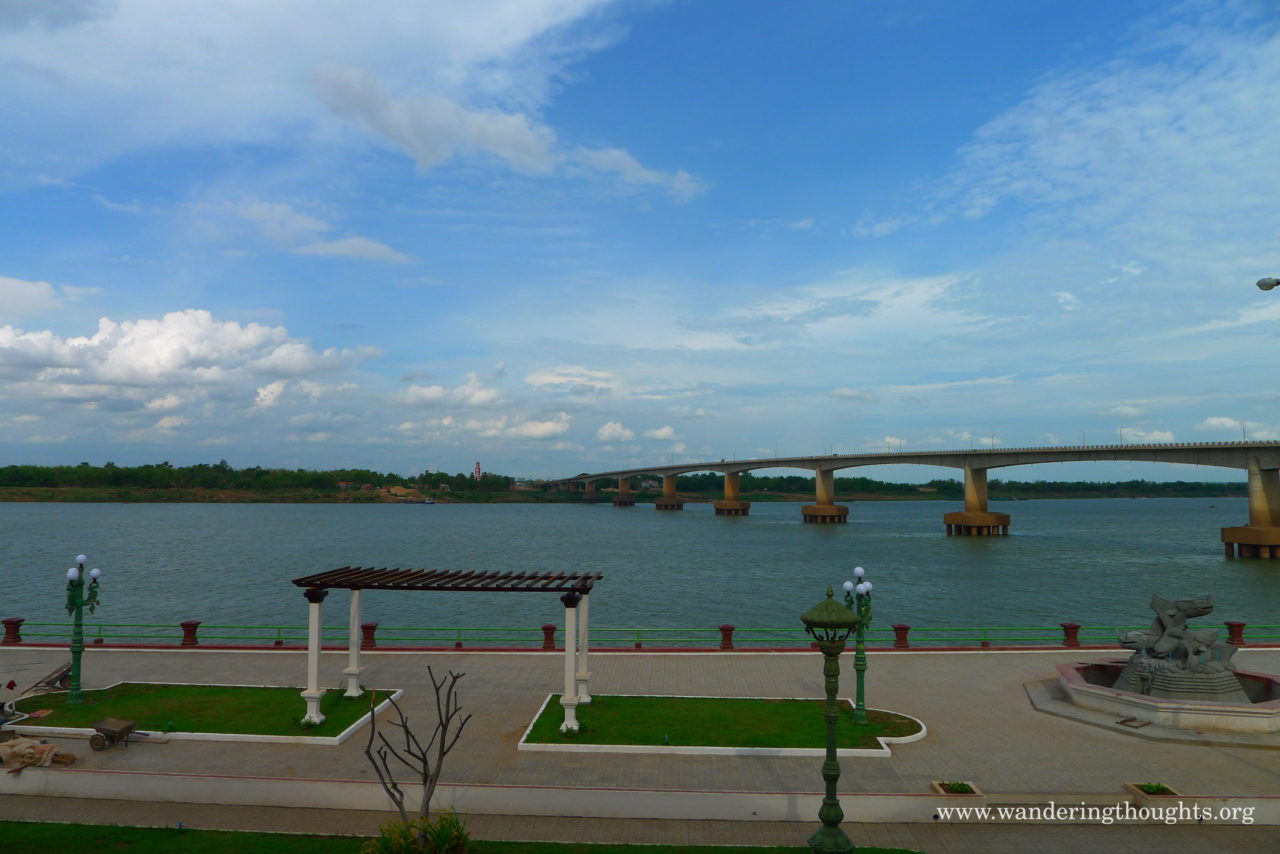 We had decided that we would need a day for resting and cleaning and after breakfast we did just that.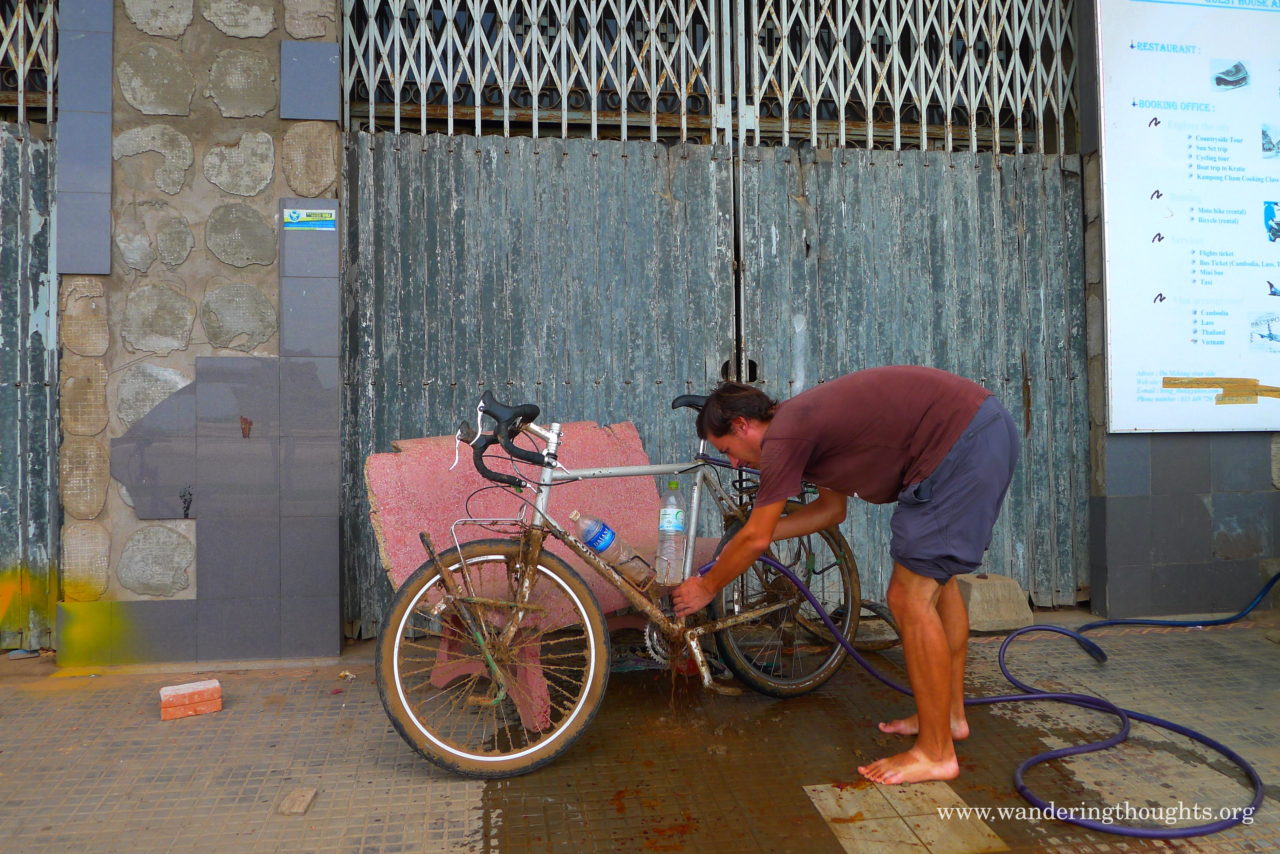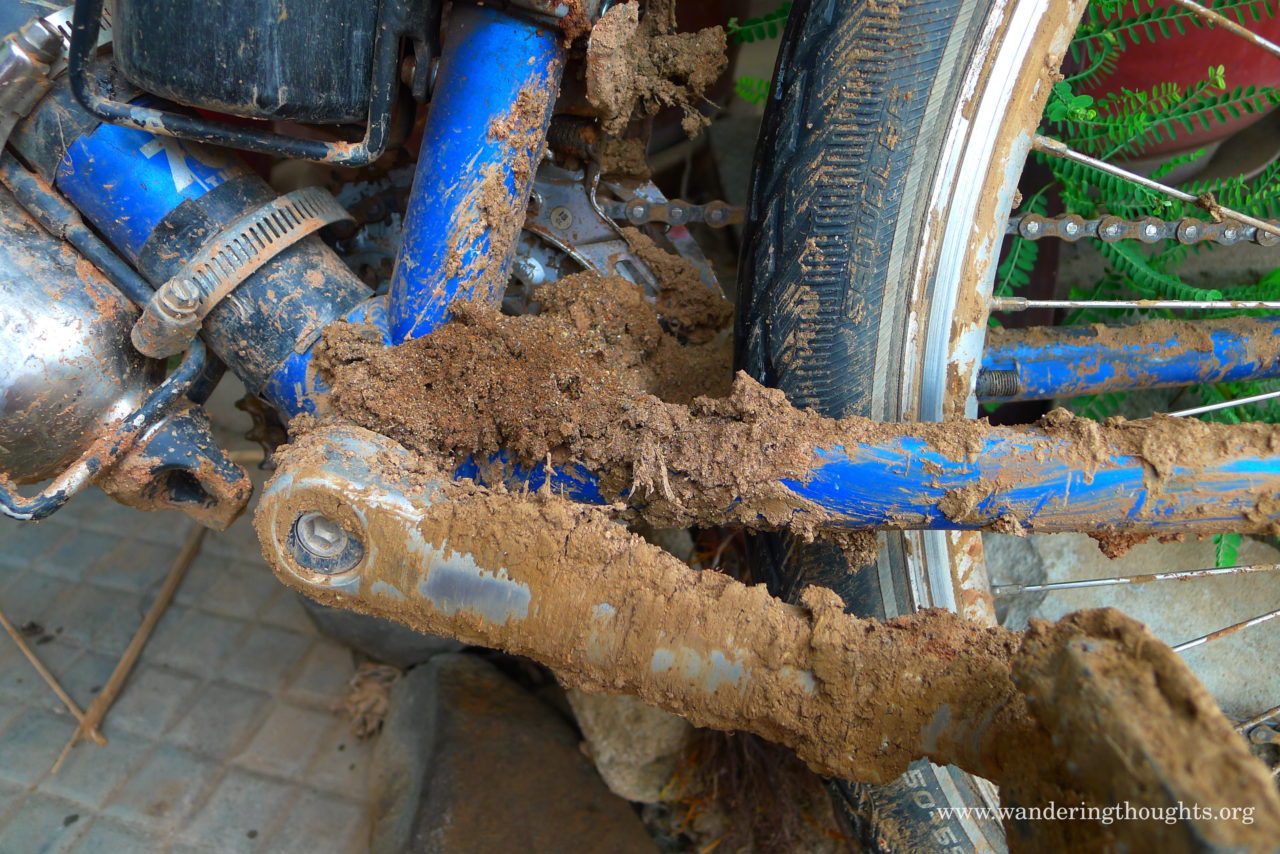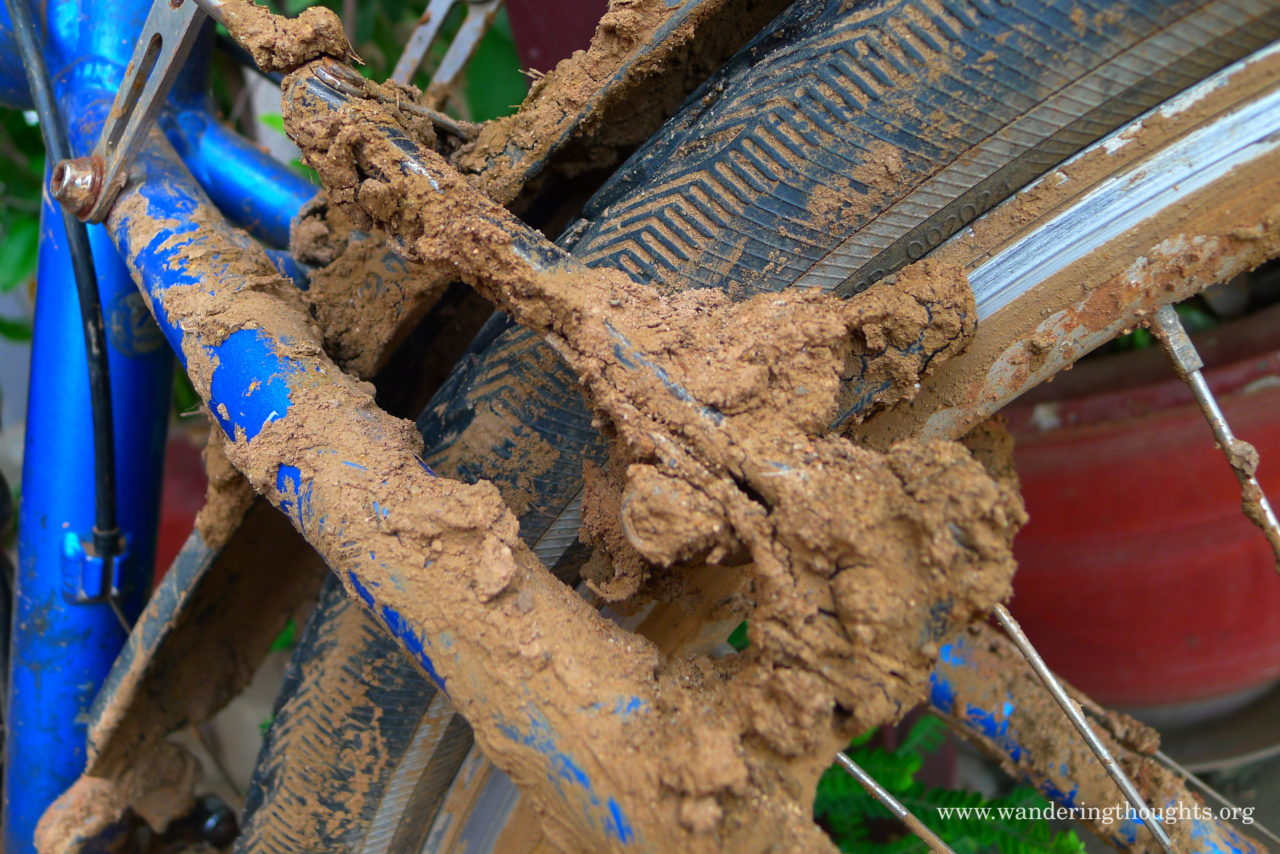 In the afternoon we rode the unloaded bicycles over Kampong Cham's famous bamboo bridge which is newly built every year. Amazing how strong bamboo is! Can you spot the car in the picture?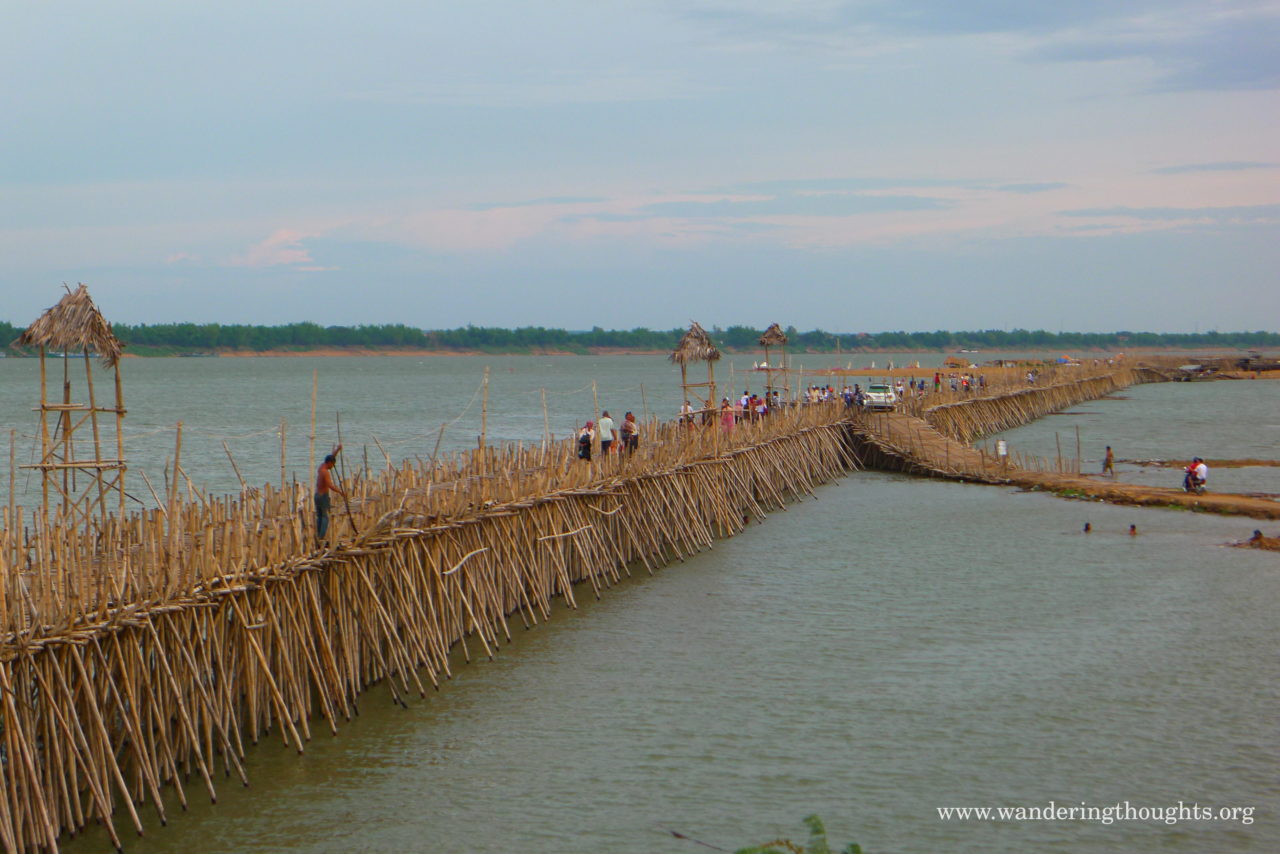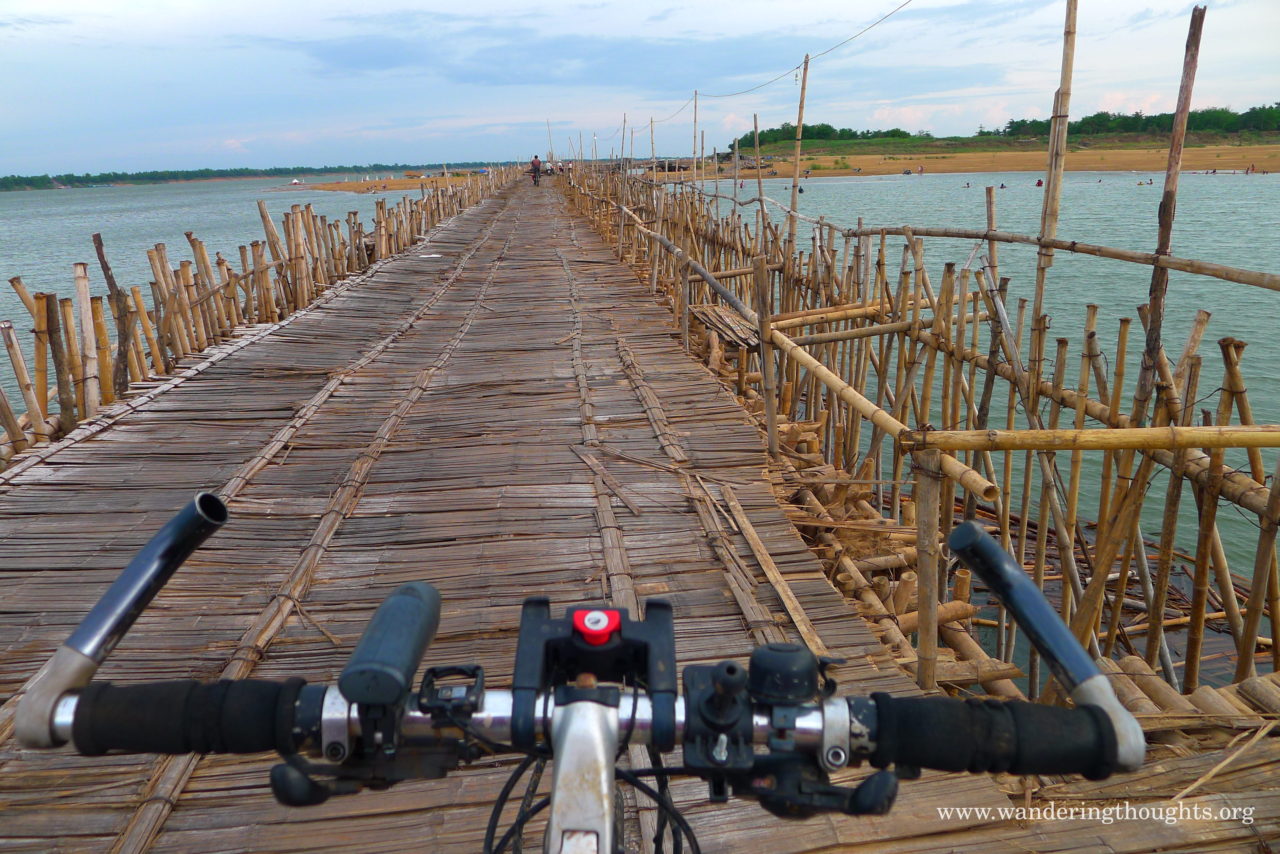 Some leisurely halfhearted cycling around the island led us to this temple…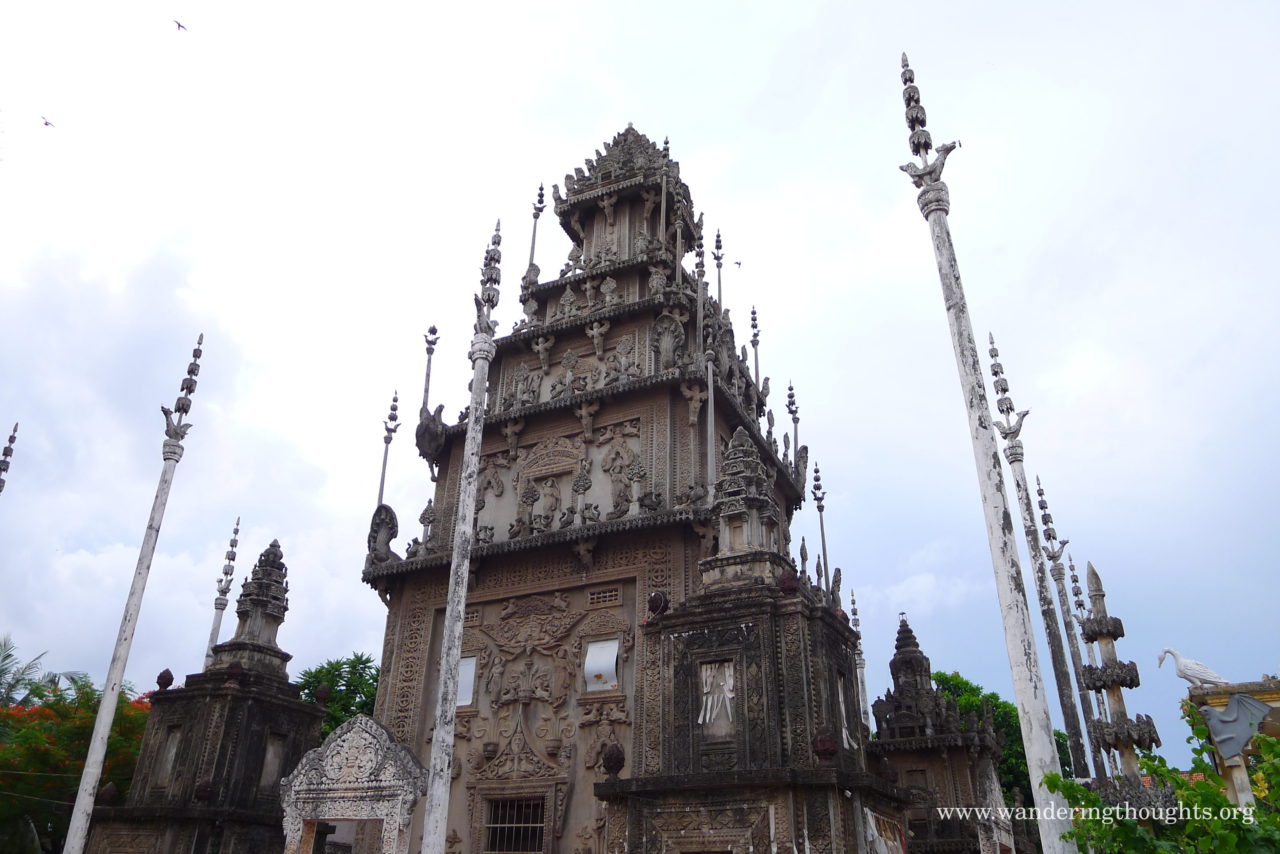 … and another one of the beautiful houses on stilts.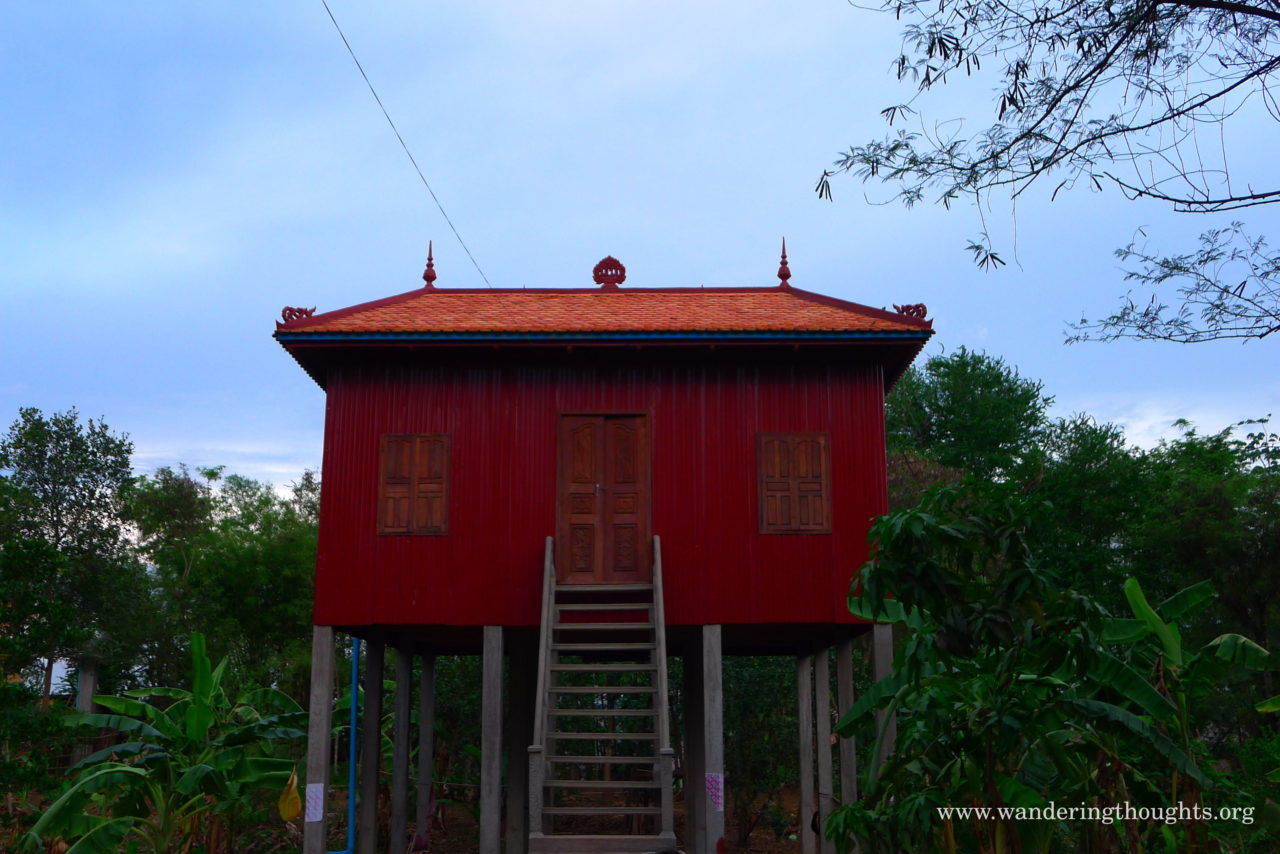 But to be honest all I wanted to do was nothing. No new impressions, no new challenges, no more mud. Not today anyway.
See you tomorrow!