June 2016
After our monstruos day of mud and two rest and exploring days we went off to cycle further along the Mekong. We pointed the bicycles north, eventually going to Laos. And oh boy – it was absolutely stunning! The Mekong Valley burst with green colors which were all the more intense after cycling through Cambodia's dry and barren plains before.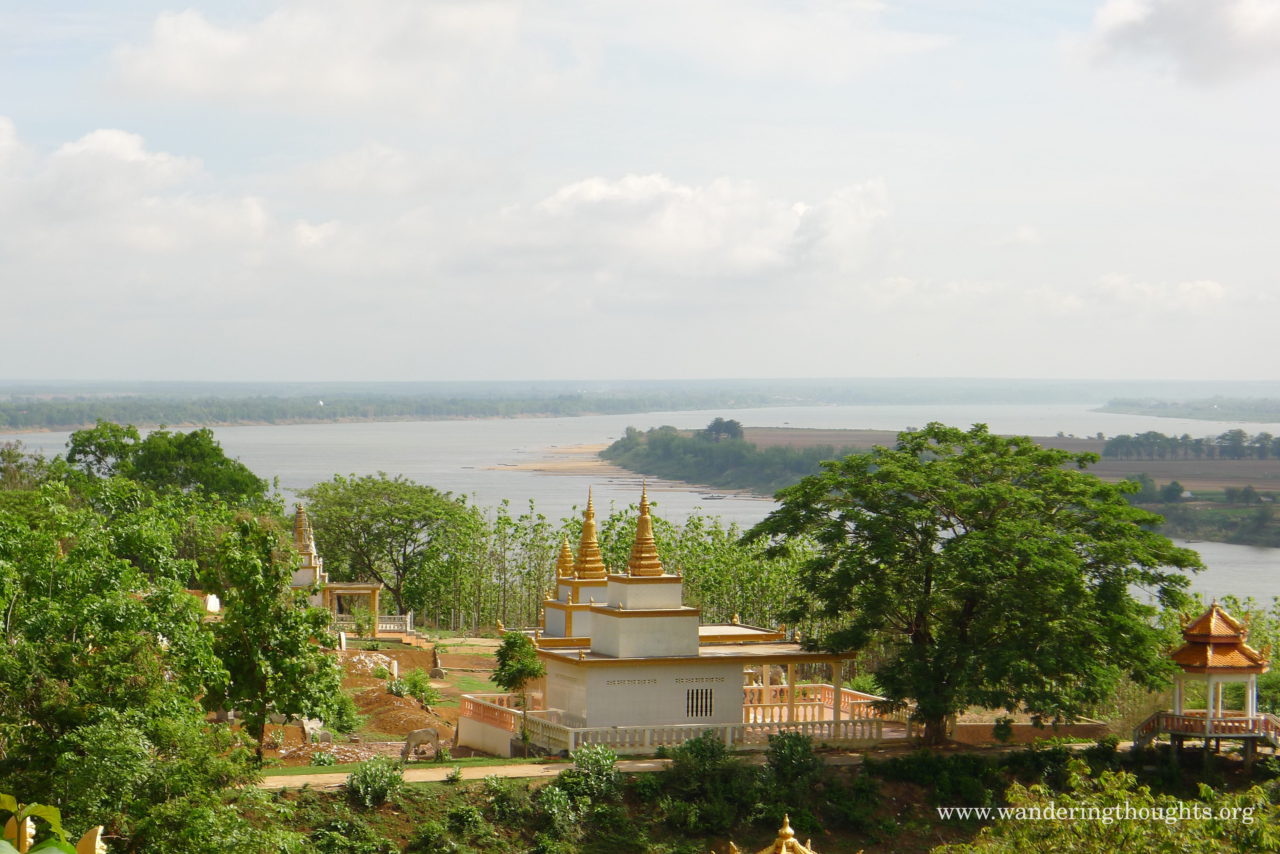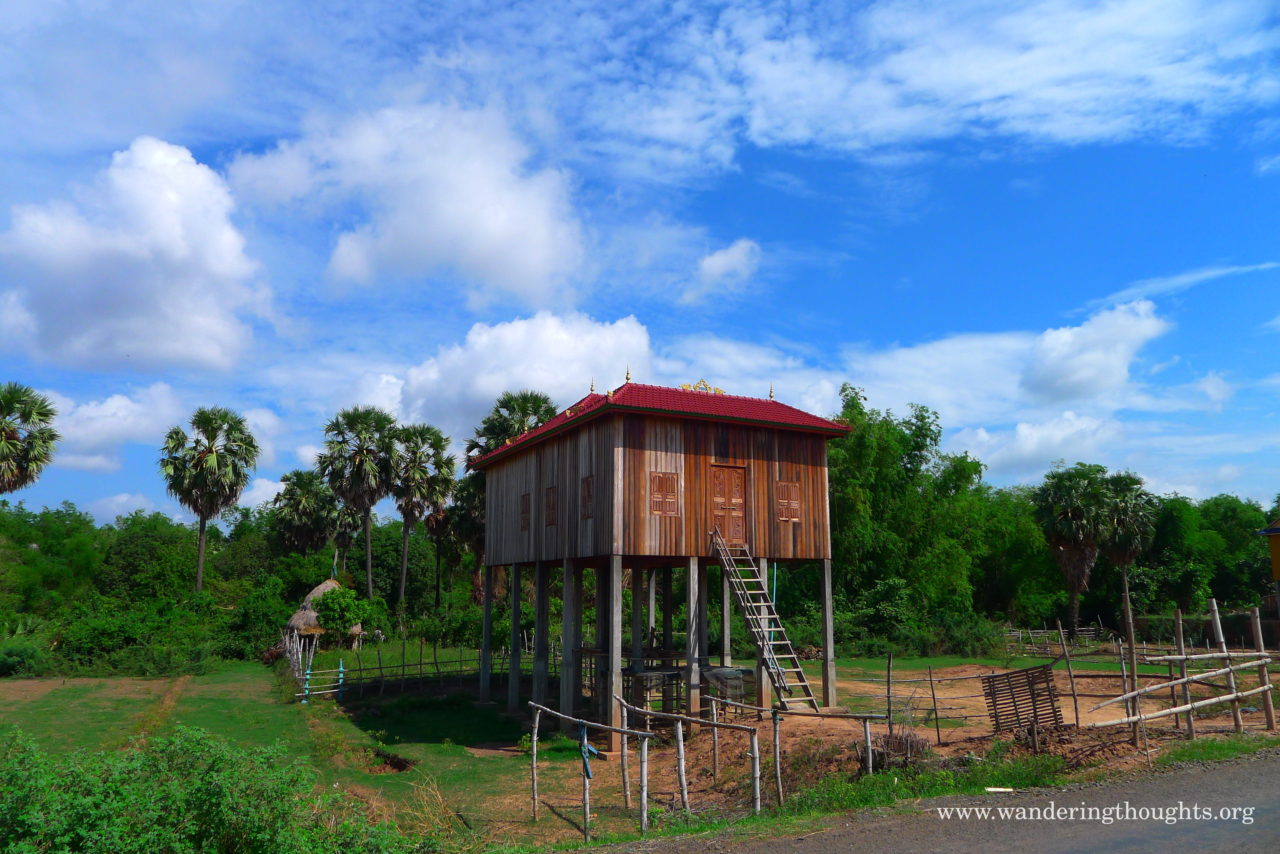 There was really nothing more I could wish for. Some easy relaxing cycling on small but good roads. Lots of tiny villages with friendly people on the way.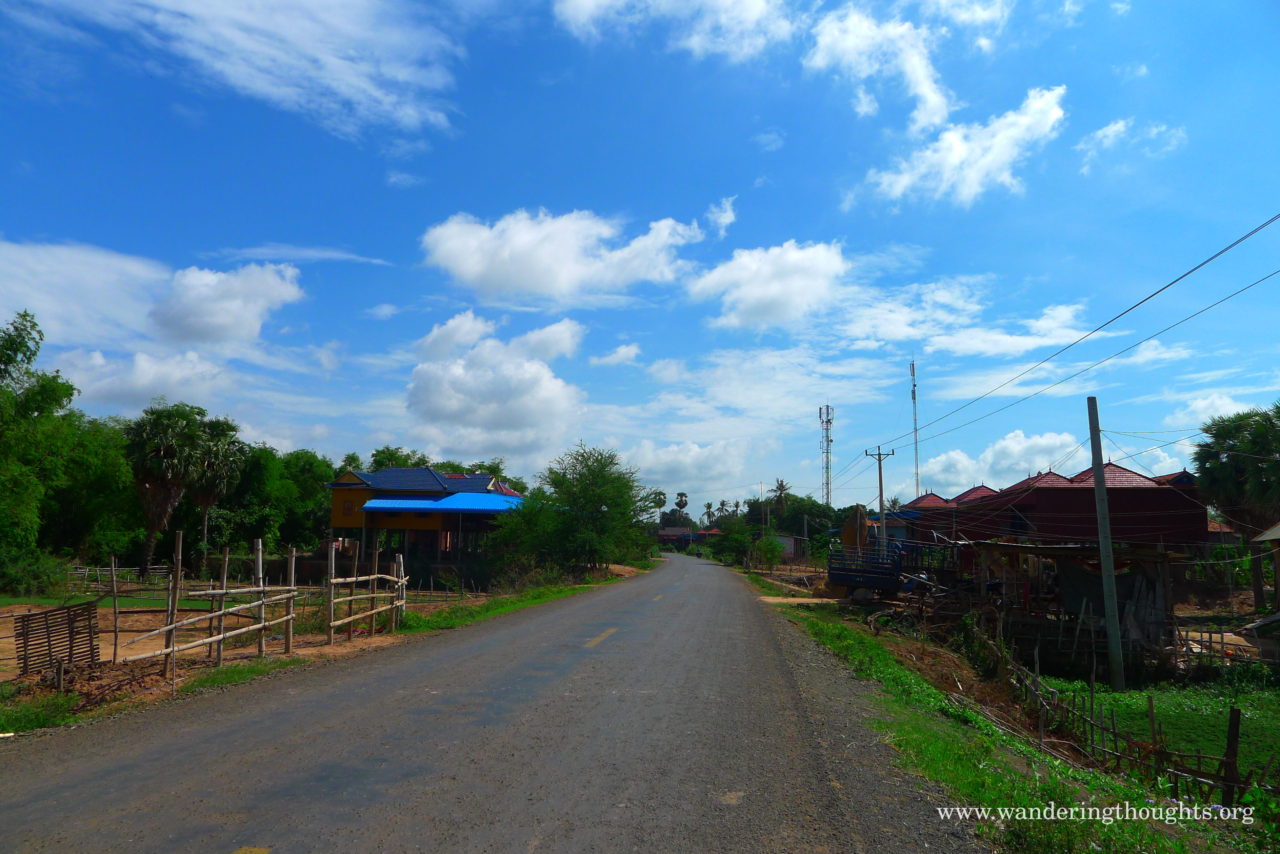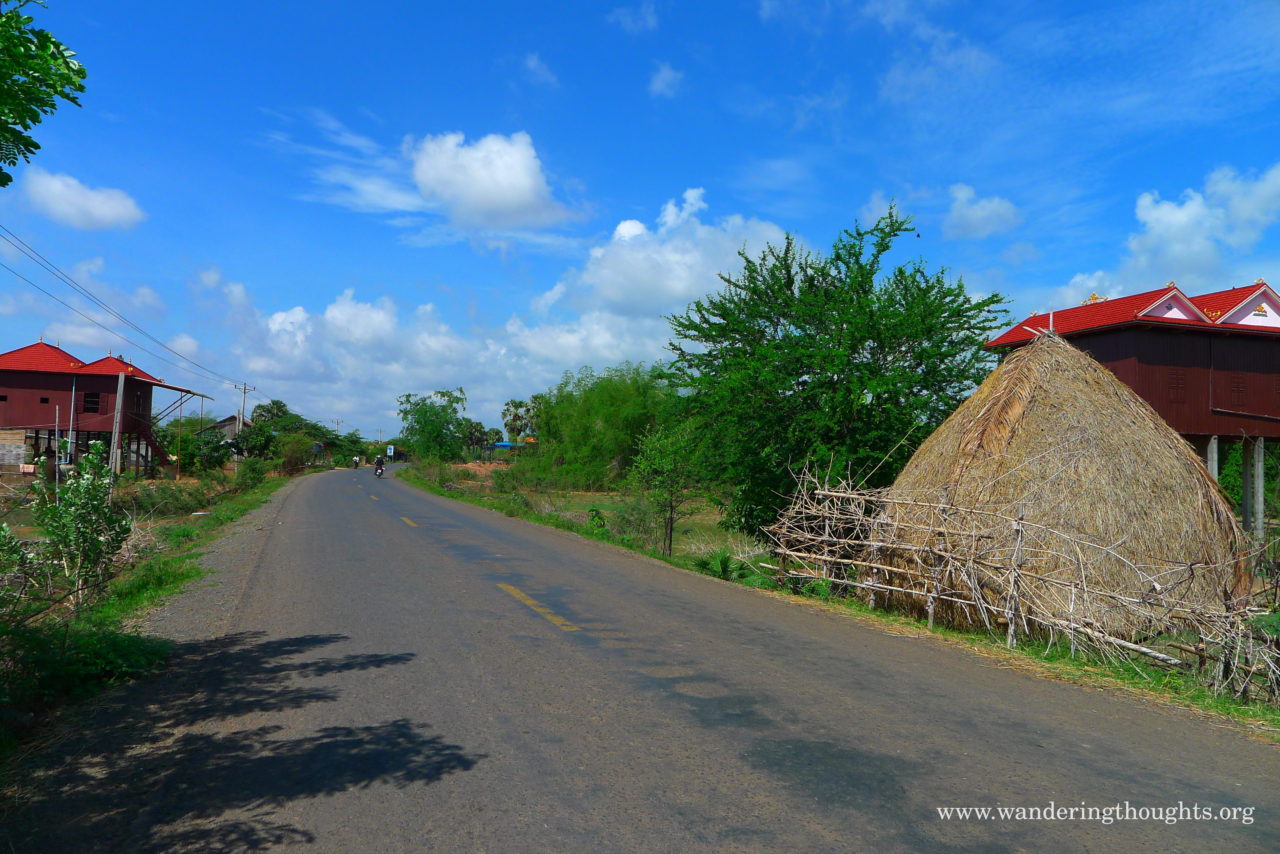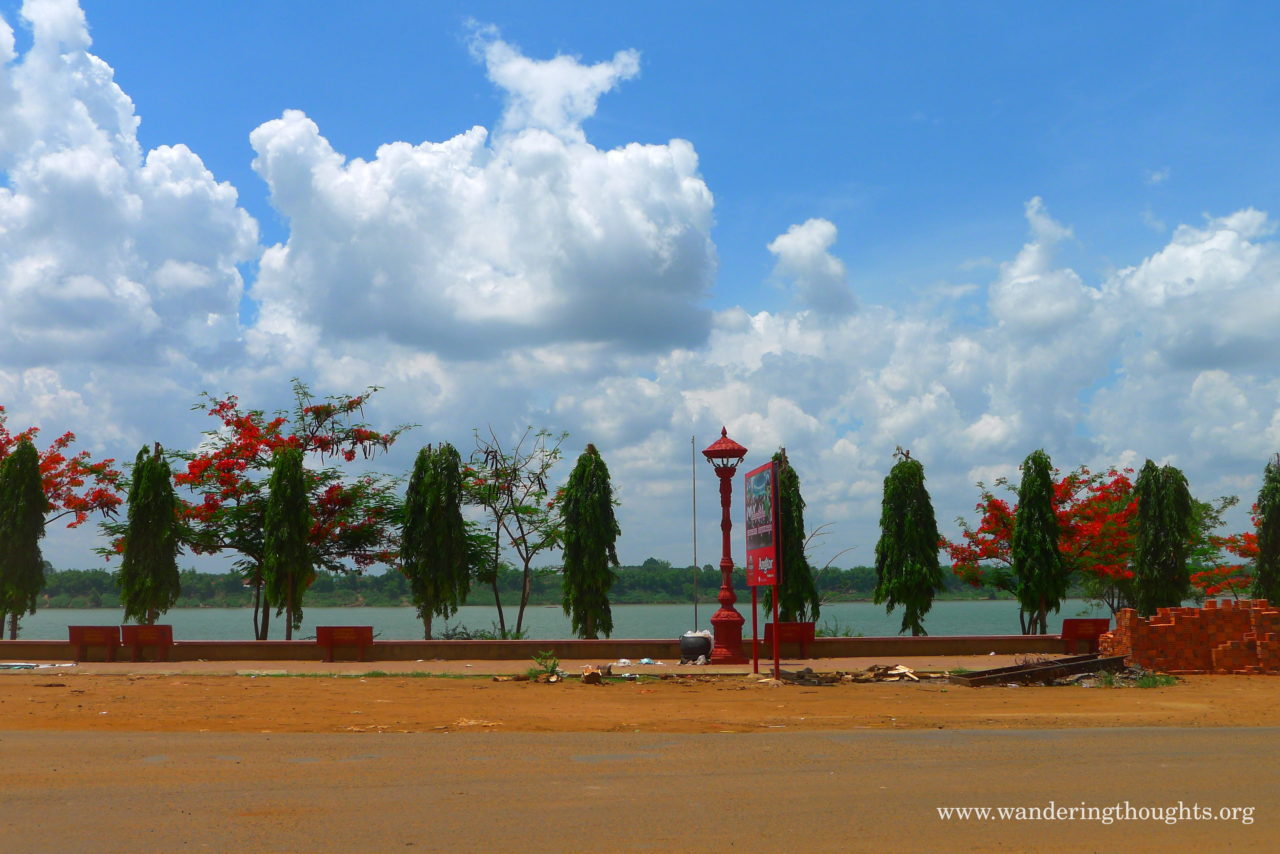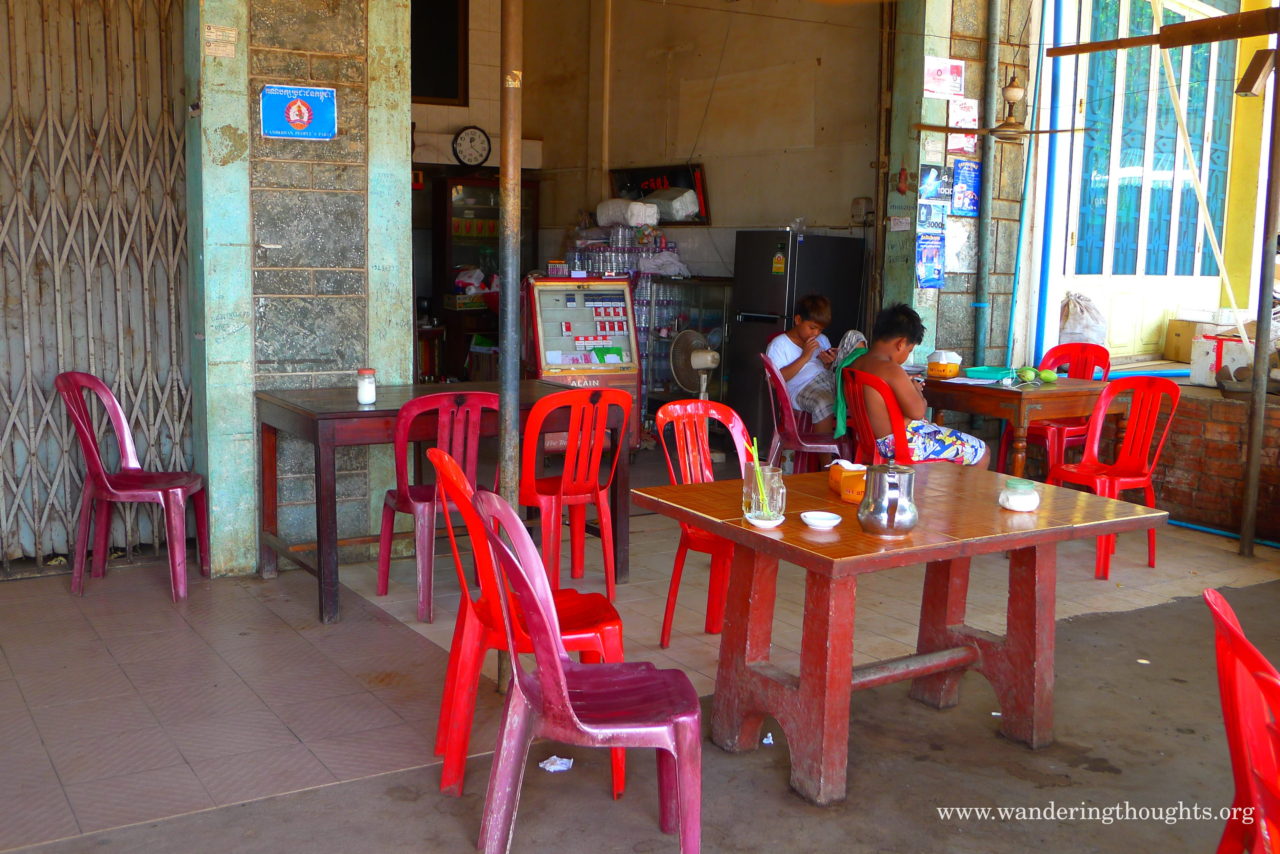 About 25k north of Kampong Cham we took a ferry across the Mekong.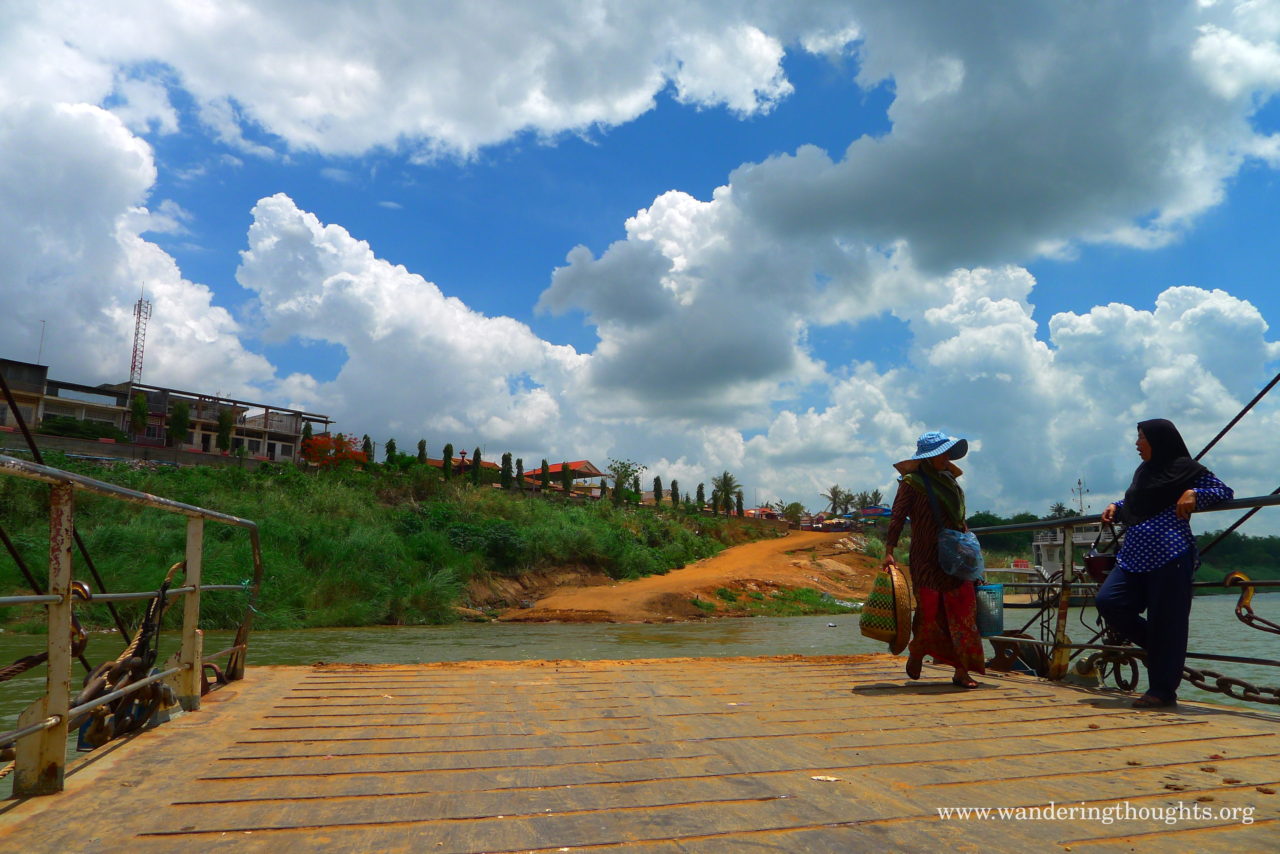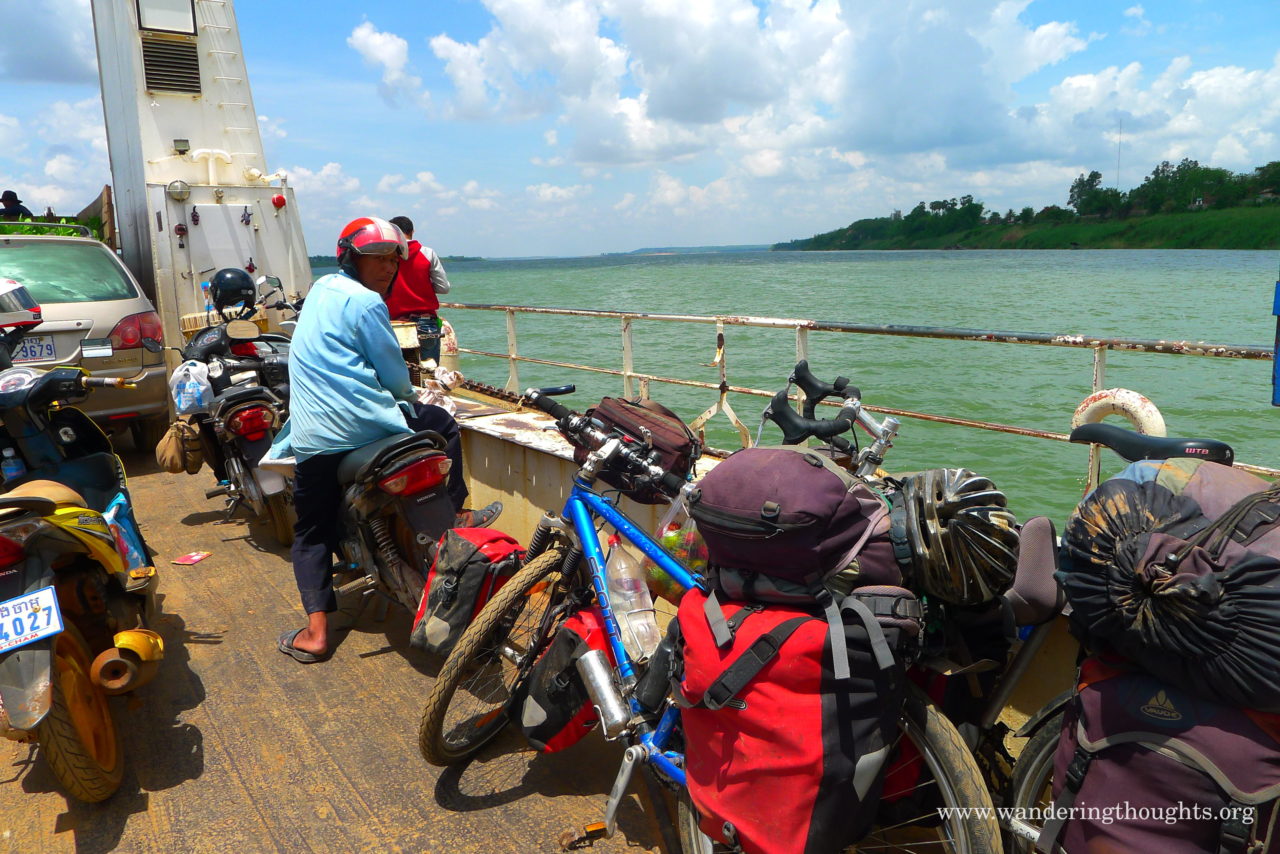 A bit after I noticed a bulge on my back tire. That's not looking good!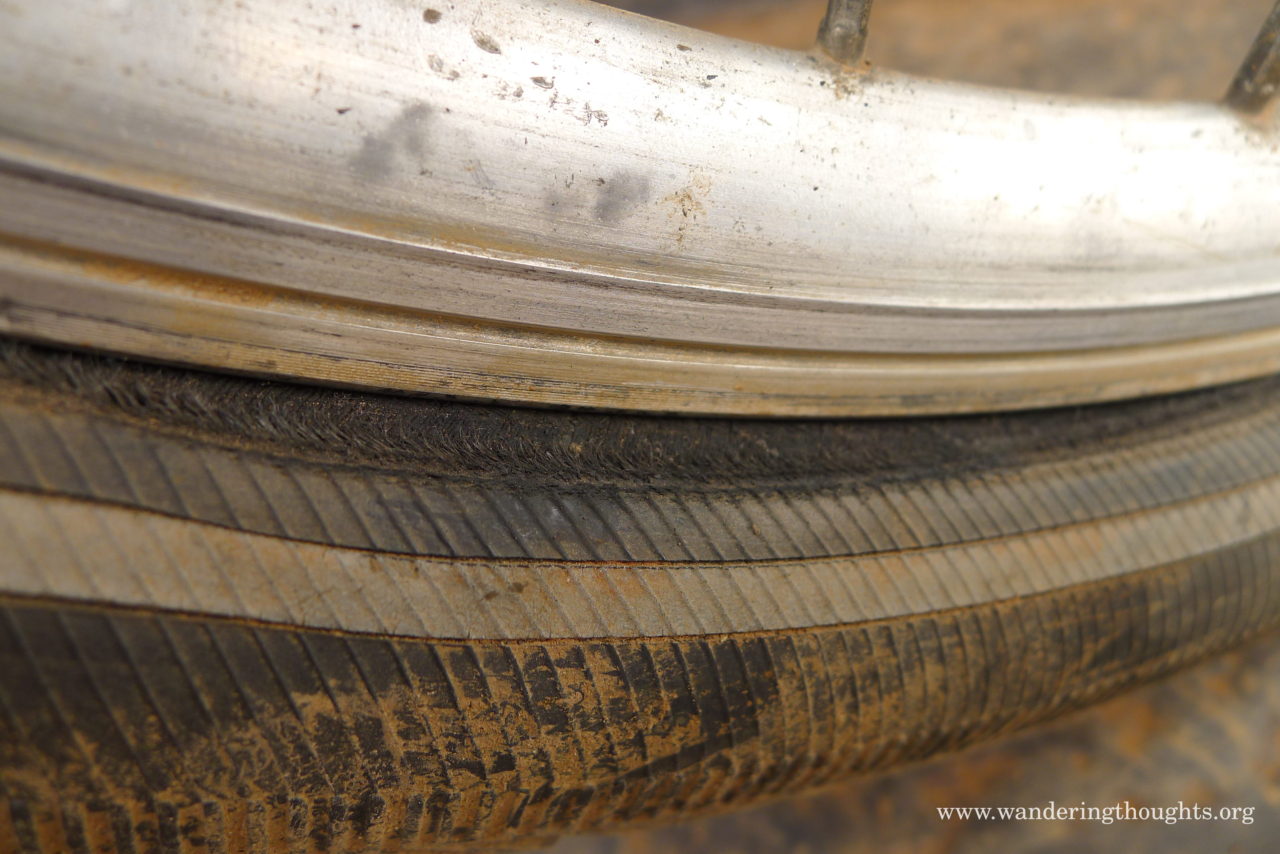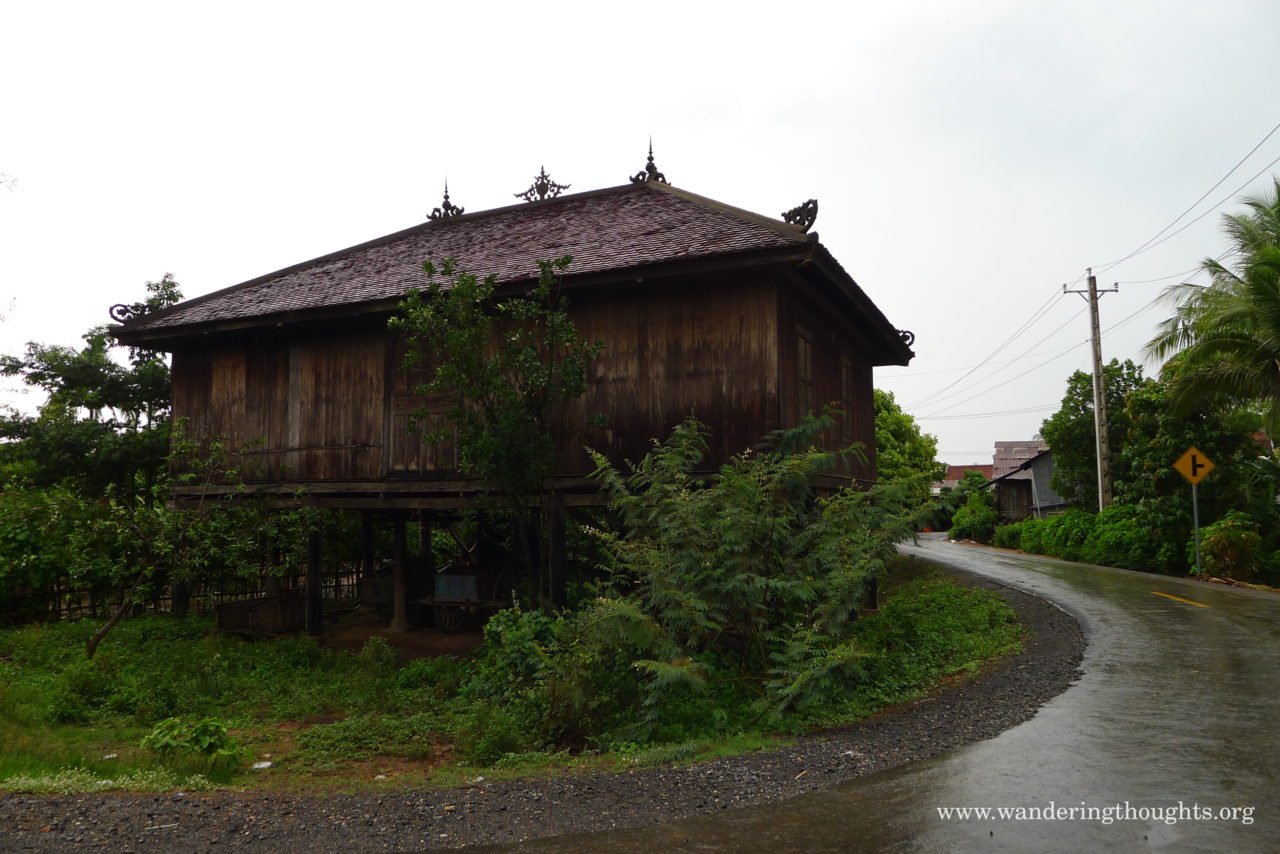 And a short while later there was a "pfffff" sound and all the air was gone. Fortunately we still carried an old spare tire so with the help of at least half the village we were able to change it.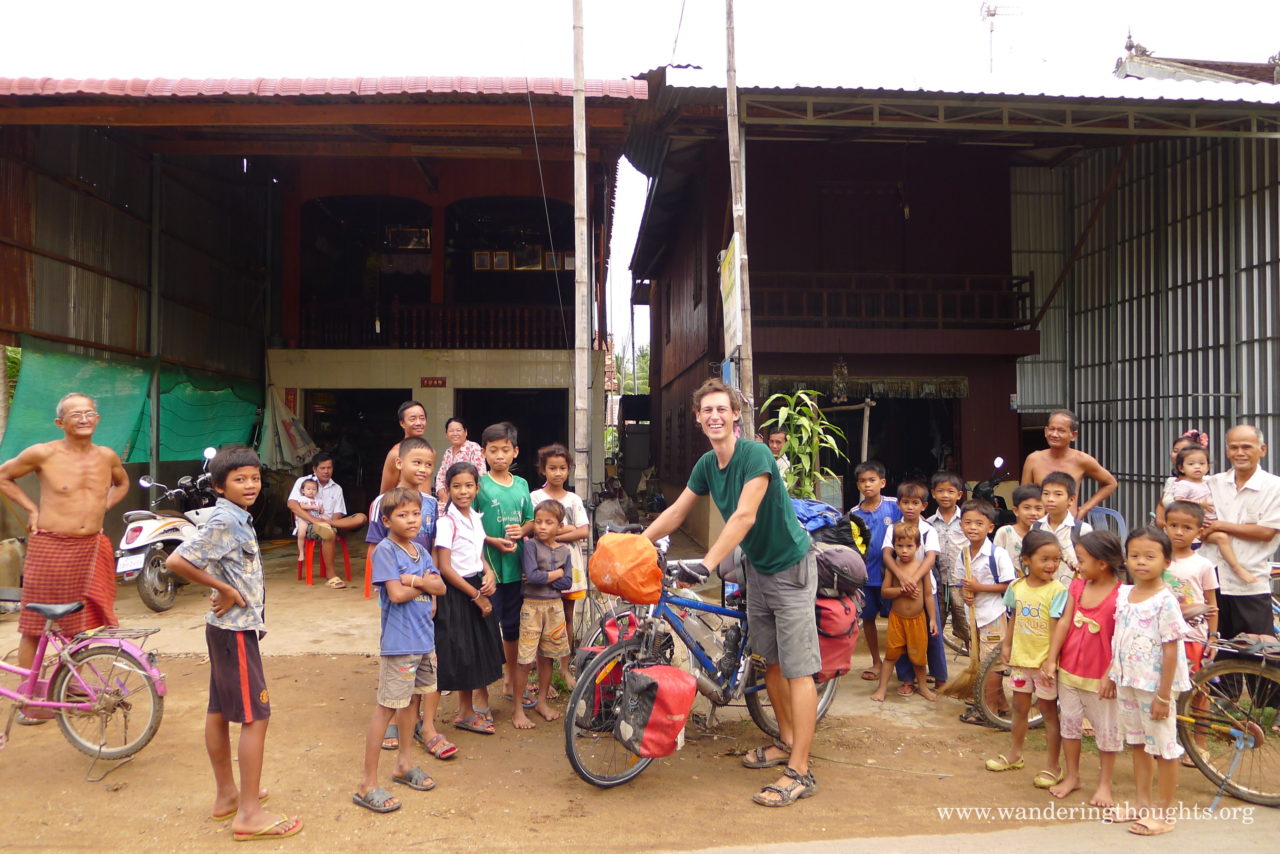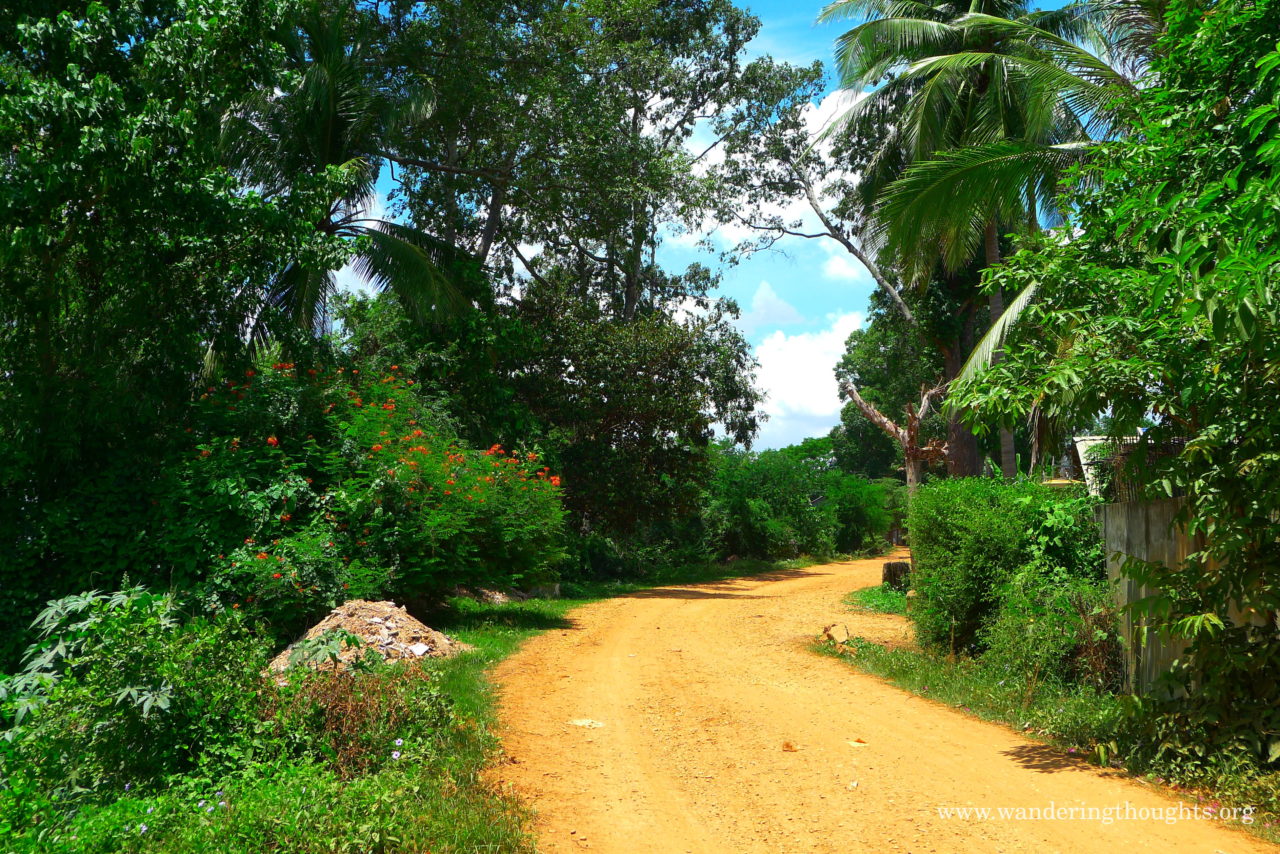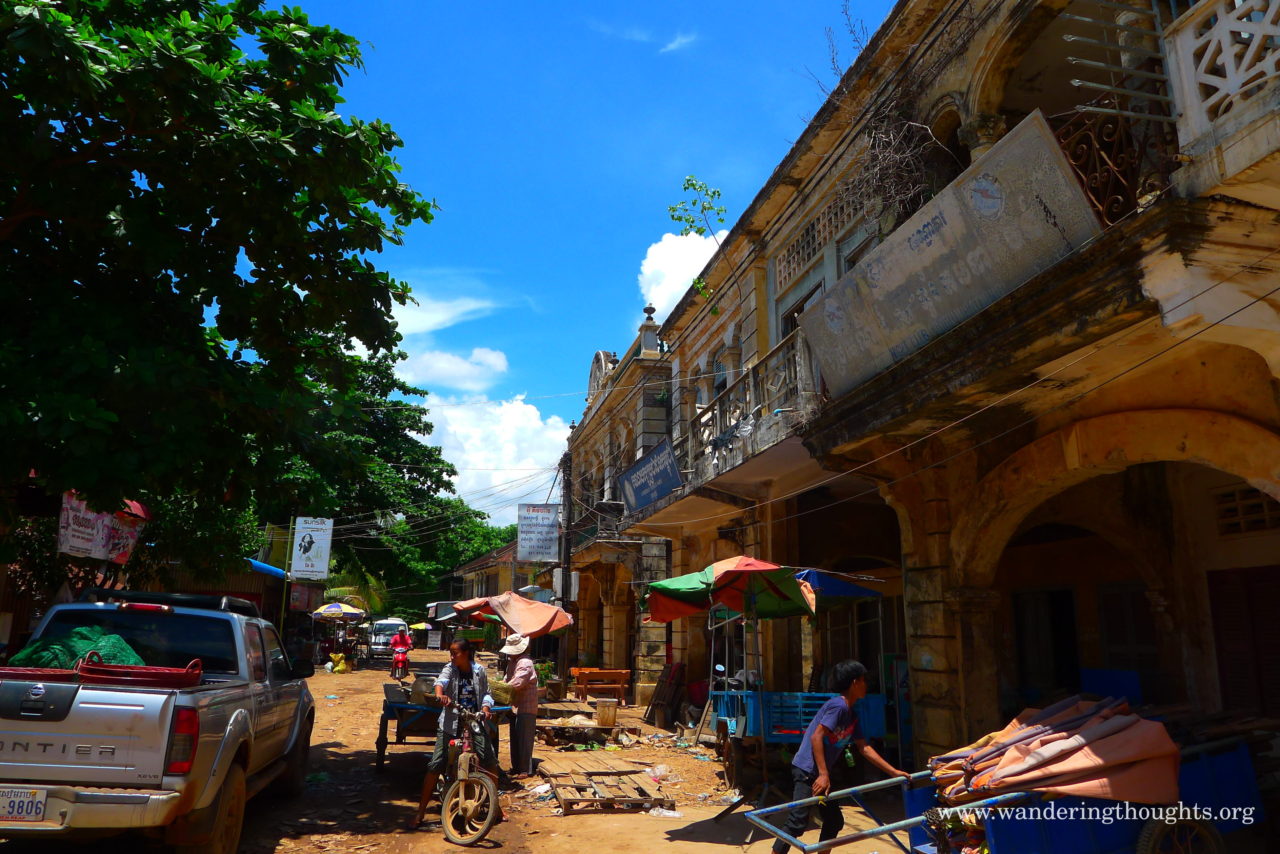 I fell in love with Cambodian houses. Not two of them look the same but each sports a lot of individual features and colors.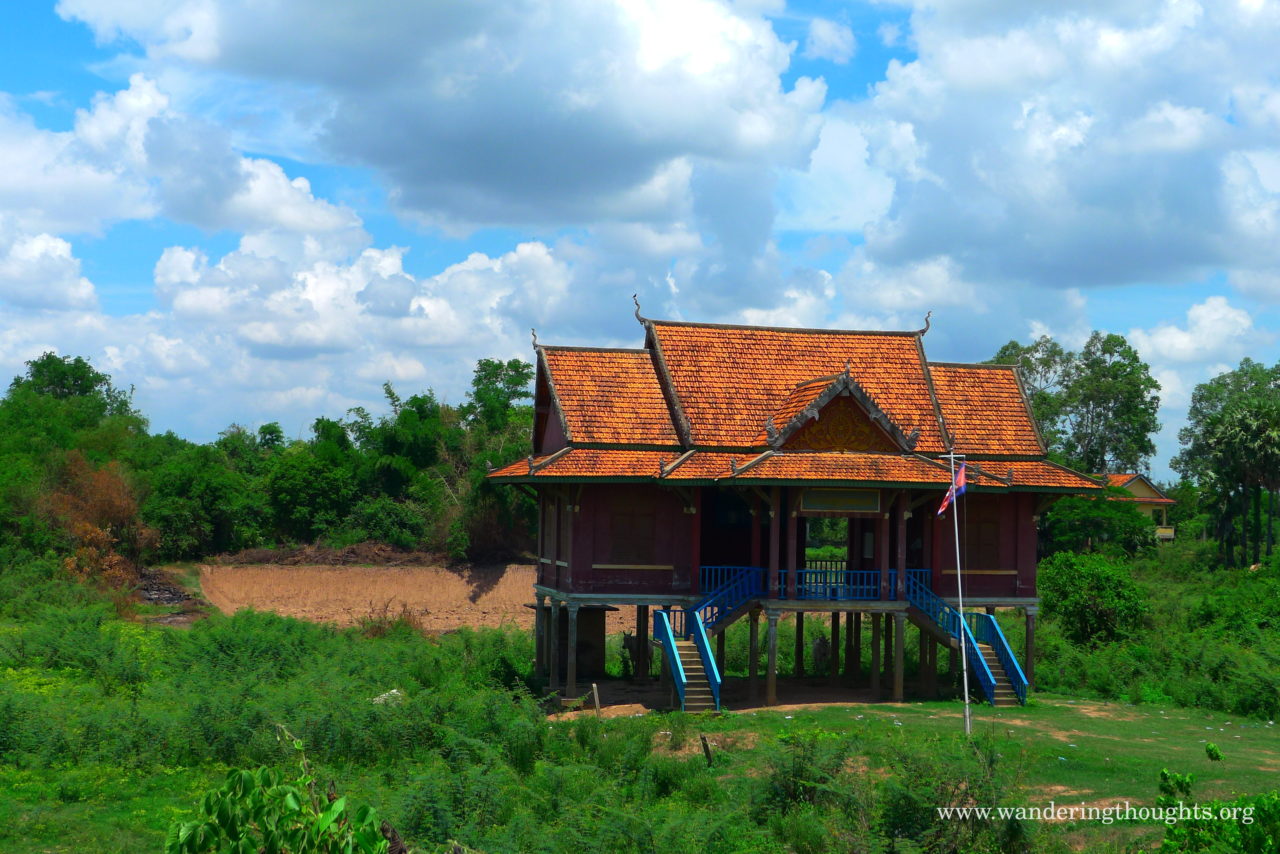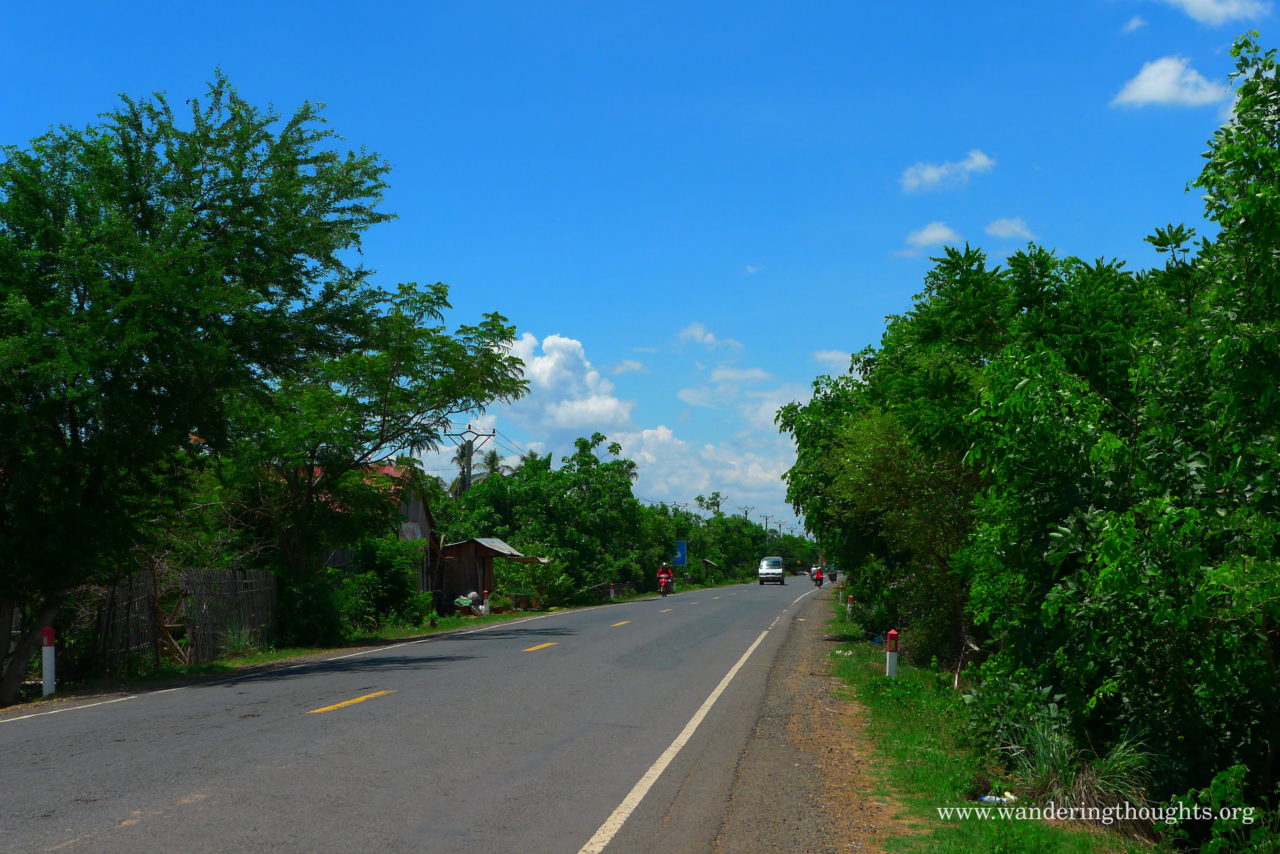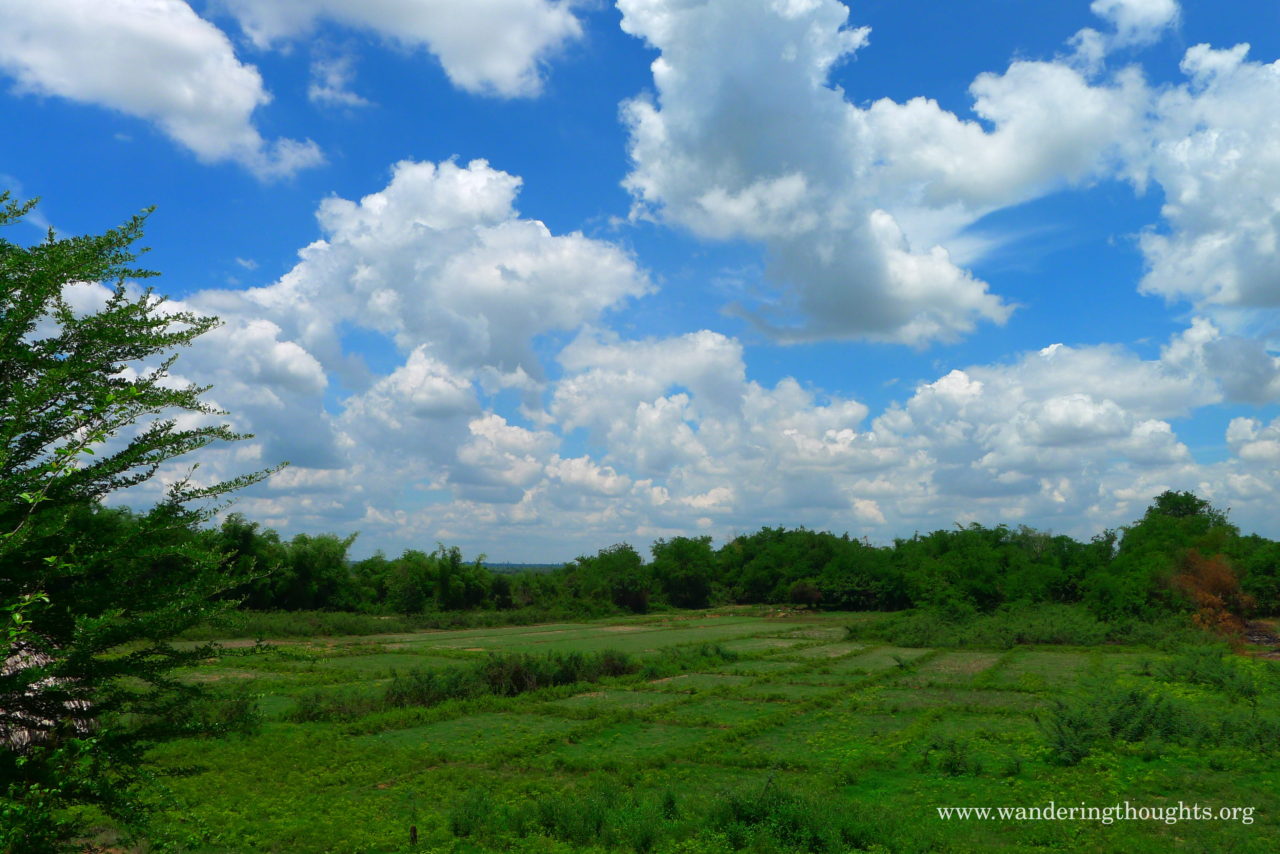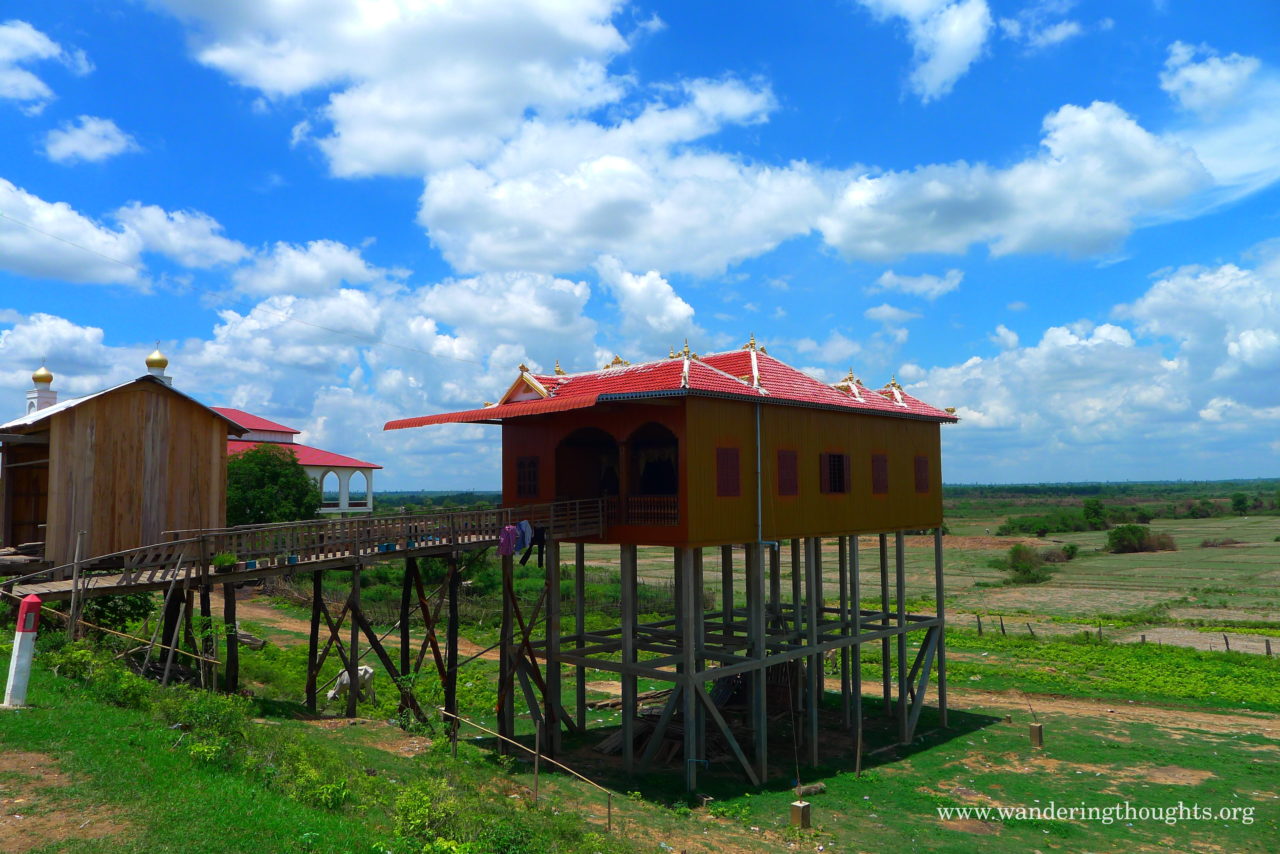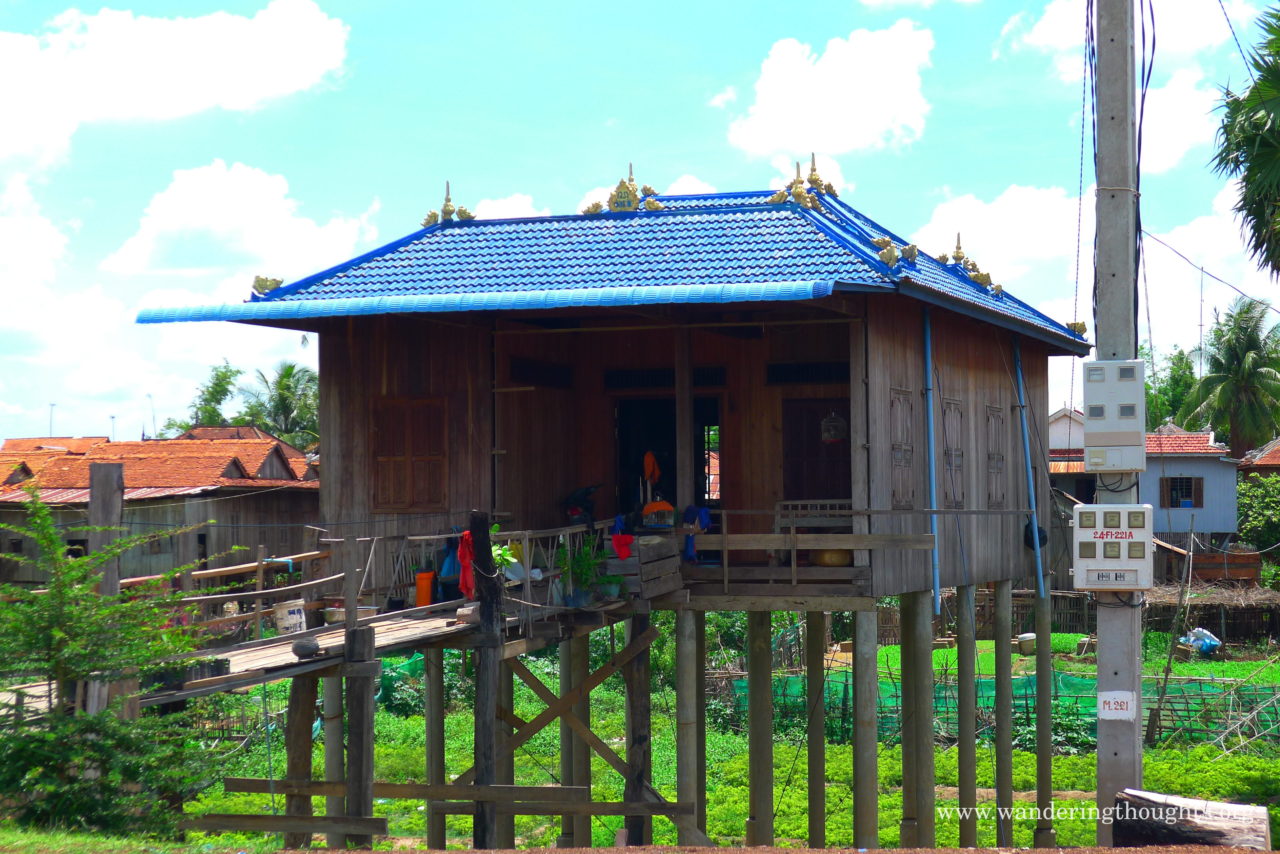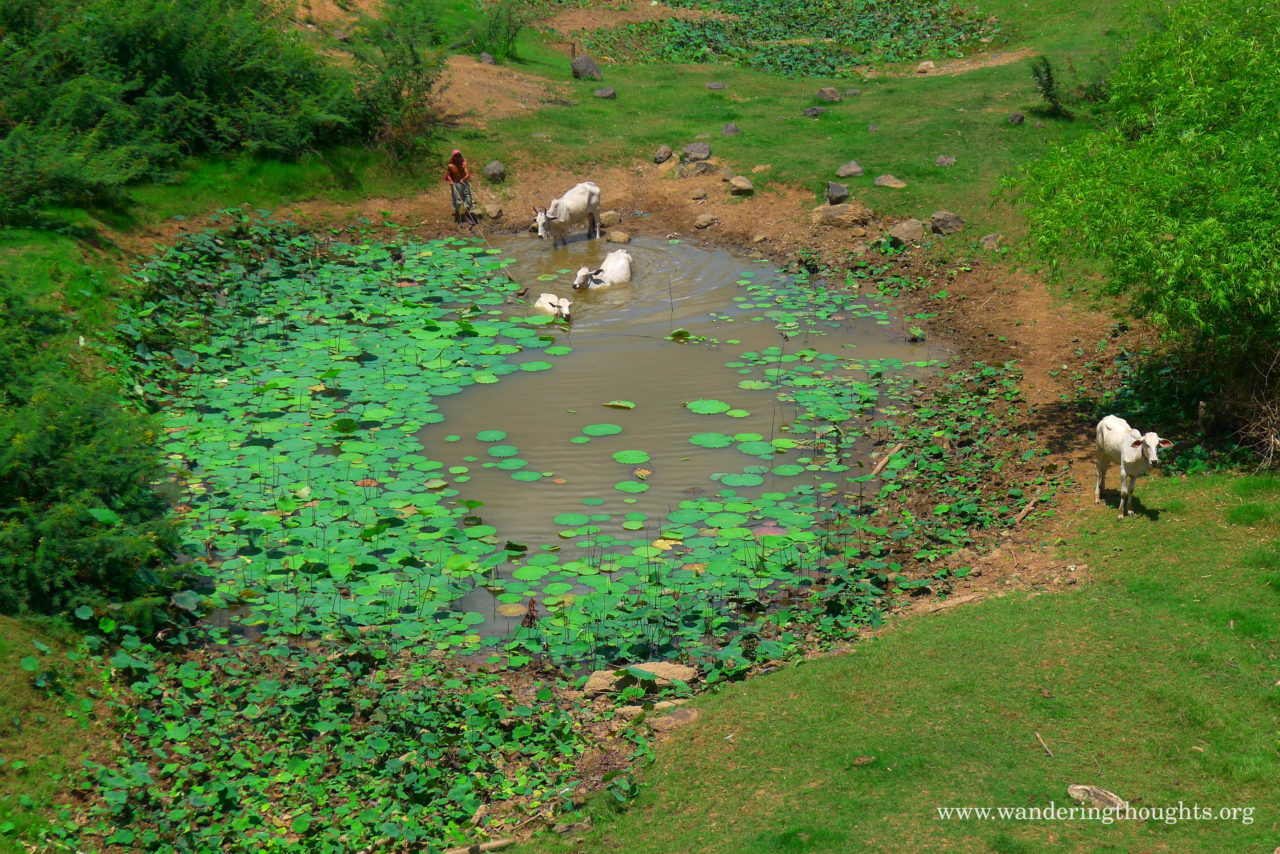 After fixing another flat we stopped for sugar cane juice and the obligatory group shot.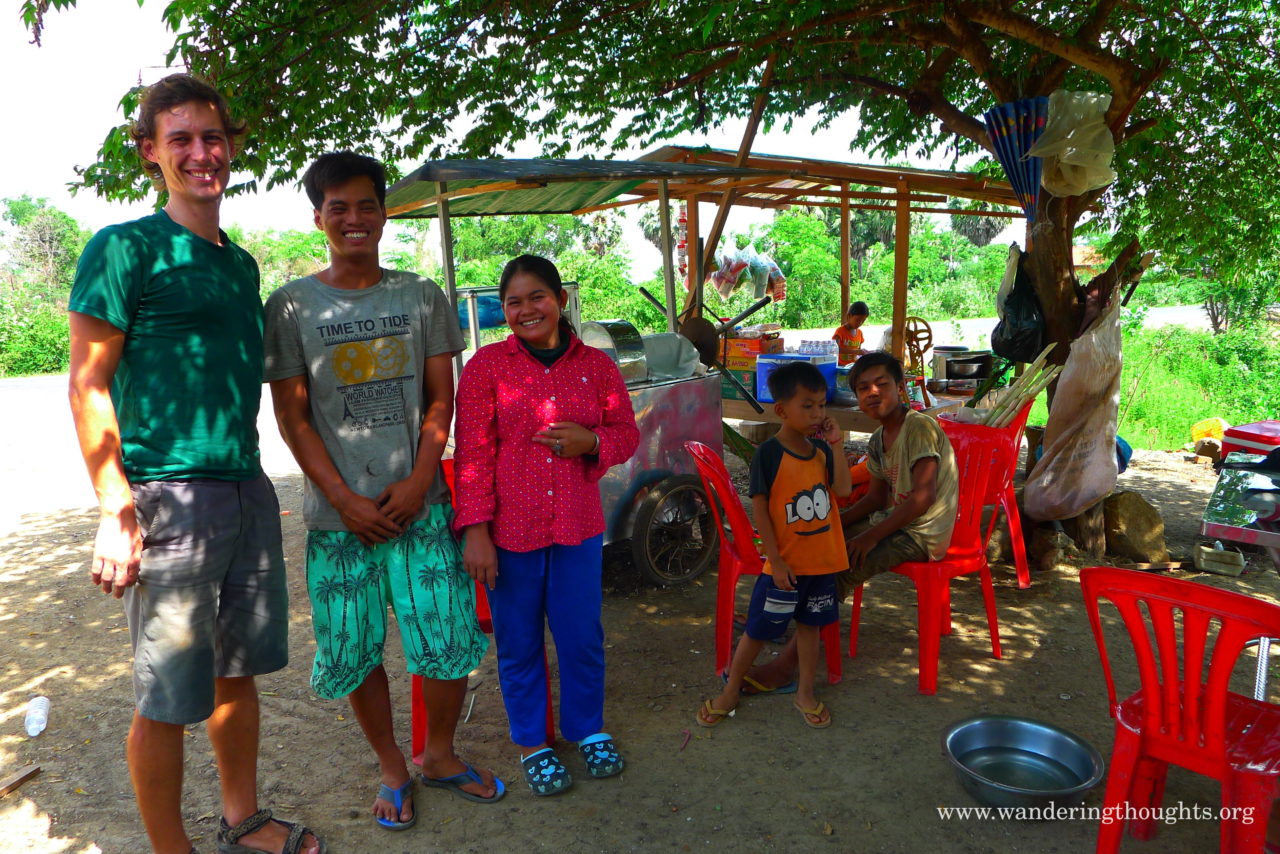 Shortly before arriving in Kratie, Torsten noticed his handlebar moving. Wait… That shouldn't be happening, right? After examining it closer we found this: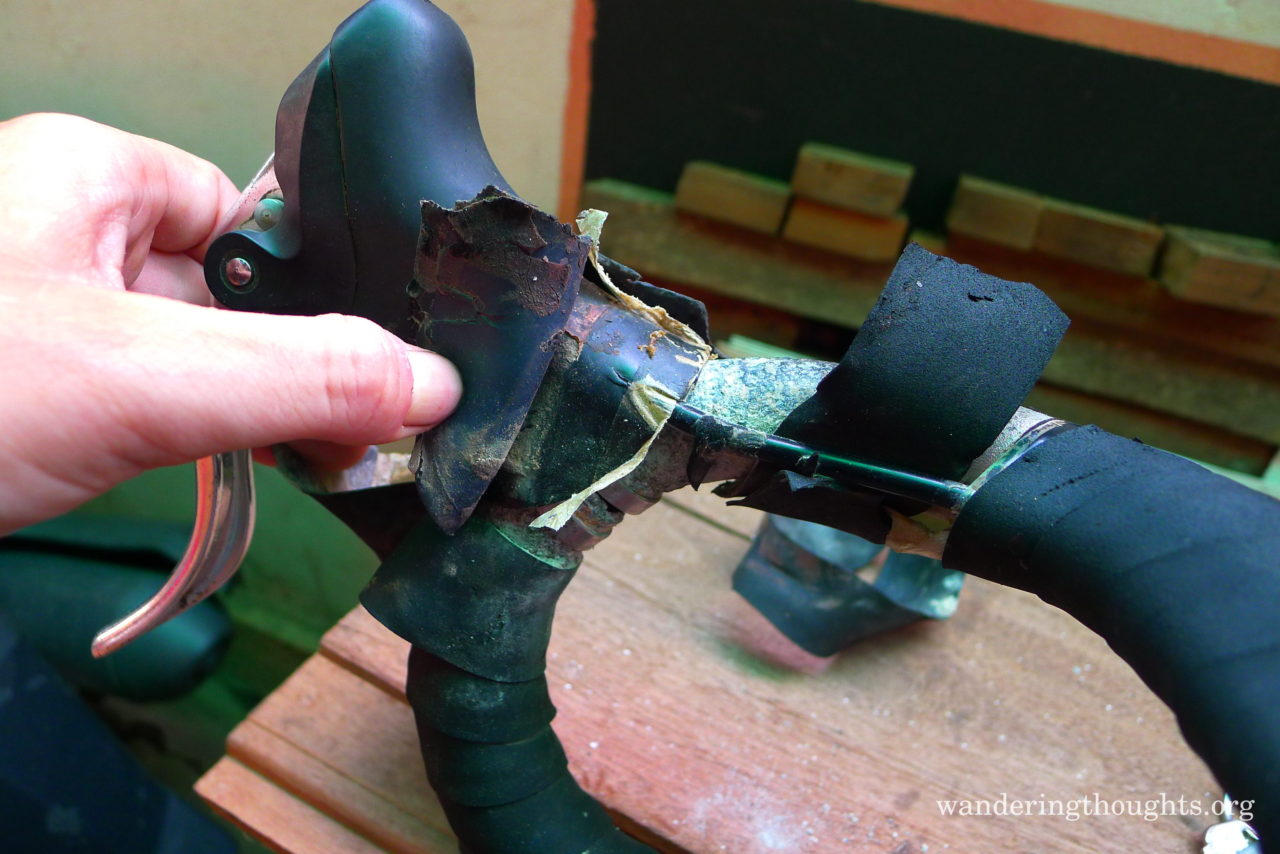 Nooo!!! Mud-infested roads, tires exploding, handlebars breaking… What's up lately? Well, what else to do than look for a solution. We spent the afternoon riding around town and asking in several bicycle shops if they had any handlebars. Not even dropbars, any handlebars. But there were none. The bicycle shops only sell entire bicycles but have no spare parts whatsoever. So Torsten talked to some bicycle shops in Pnomh Penh where we had just come from a few days ago. The offered to get handlebars from Thailand as they didn't have the right one in stock, too.
Long story and lots of facebook chats short, it was all rather complicated and we weren't sure if they could get the right part with the right measurements. So Torsten decided that his broken handlebar was still rideable as only the lower part of the dropbar had broken off. He mounted the brake to the frame and off we went!
Spoiler Alert: This makeshift solution held up fine until Hanoi, Vietnam!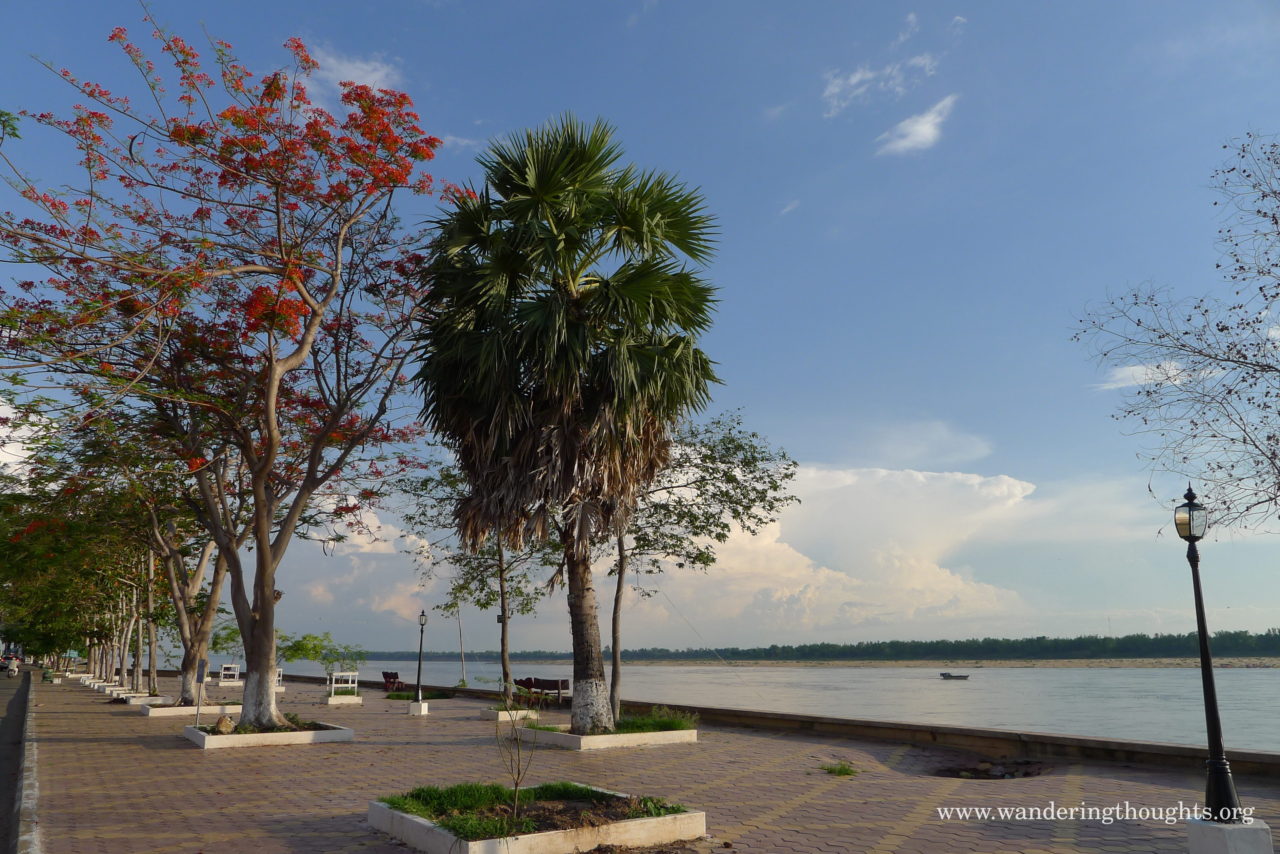 After all that excitement it was nice to join the locals for some relaxation and a beautiful sunset at the riverside.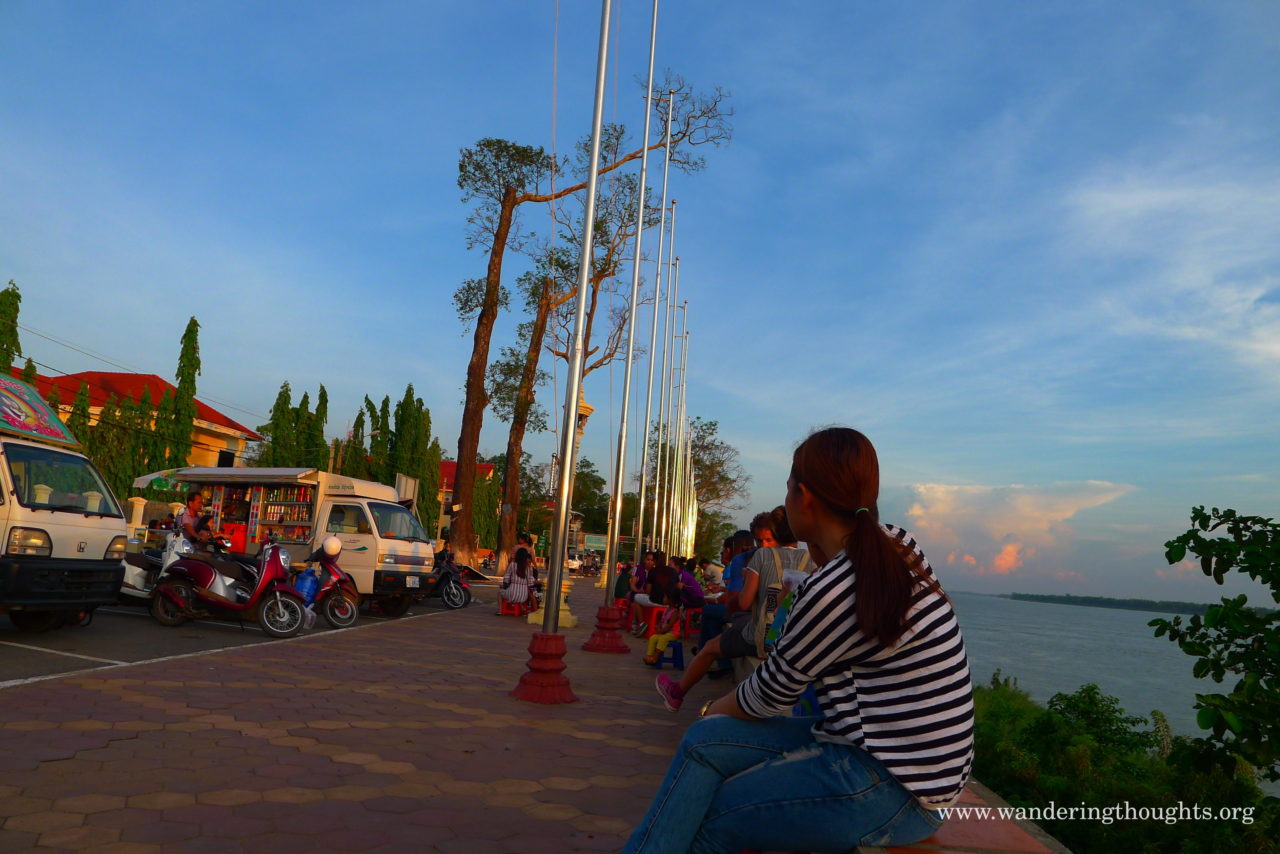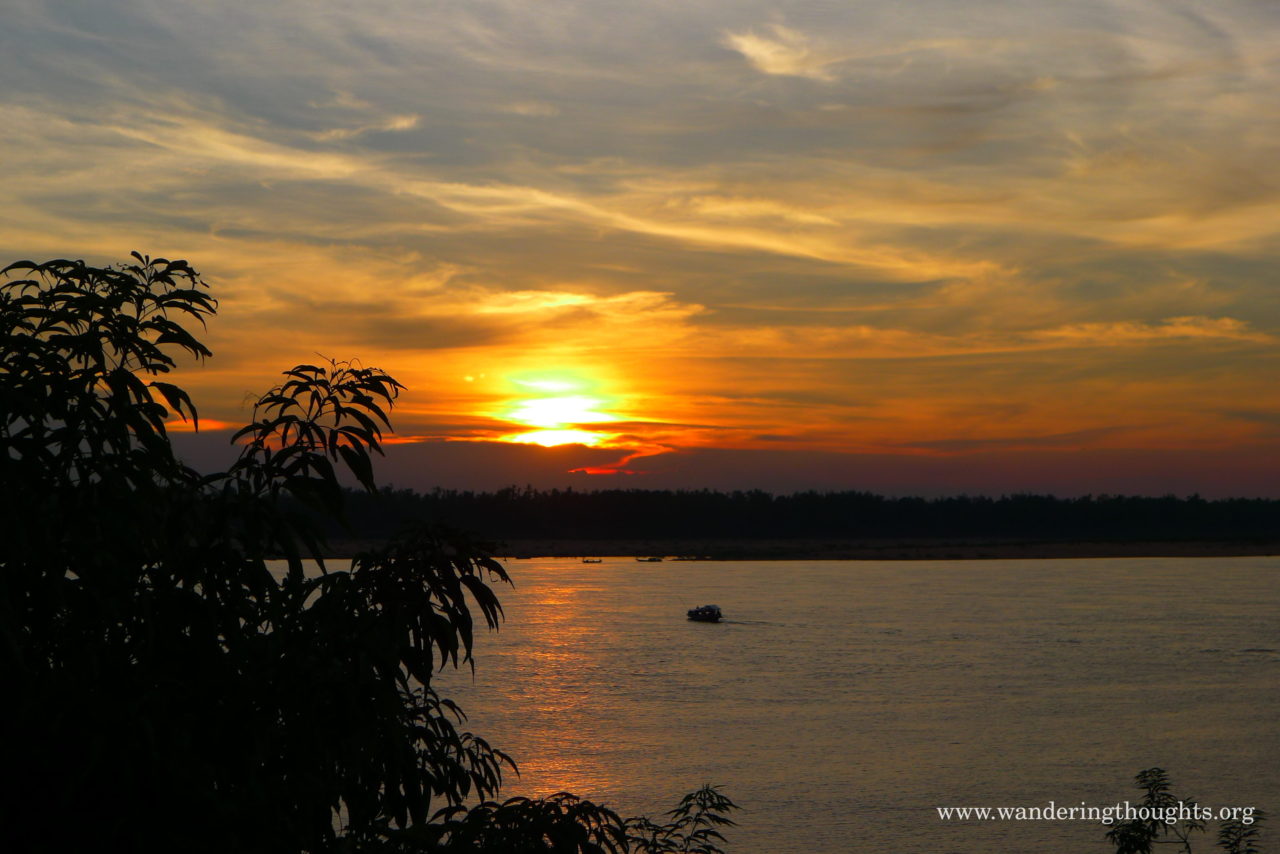 On the next morning we found our favorite breakfast food in Cambodia. Took us a while but it's delicious!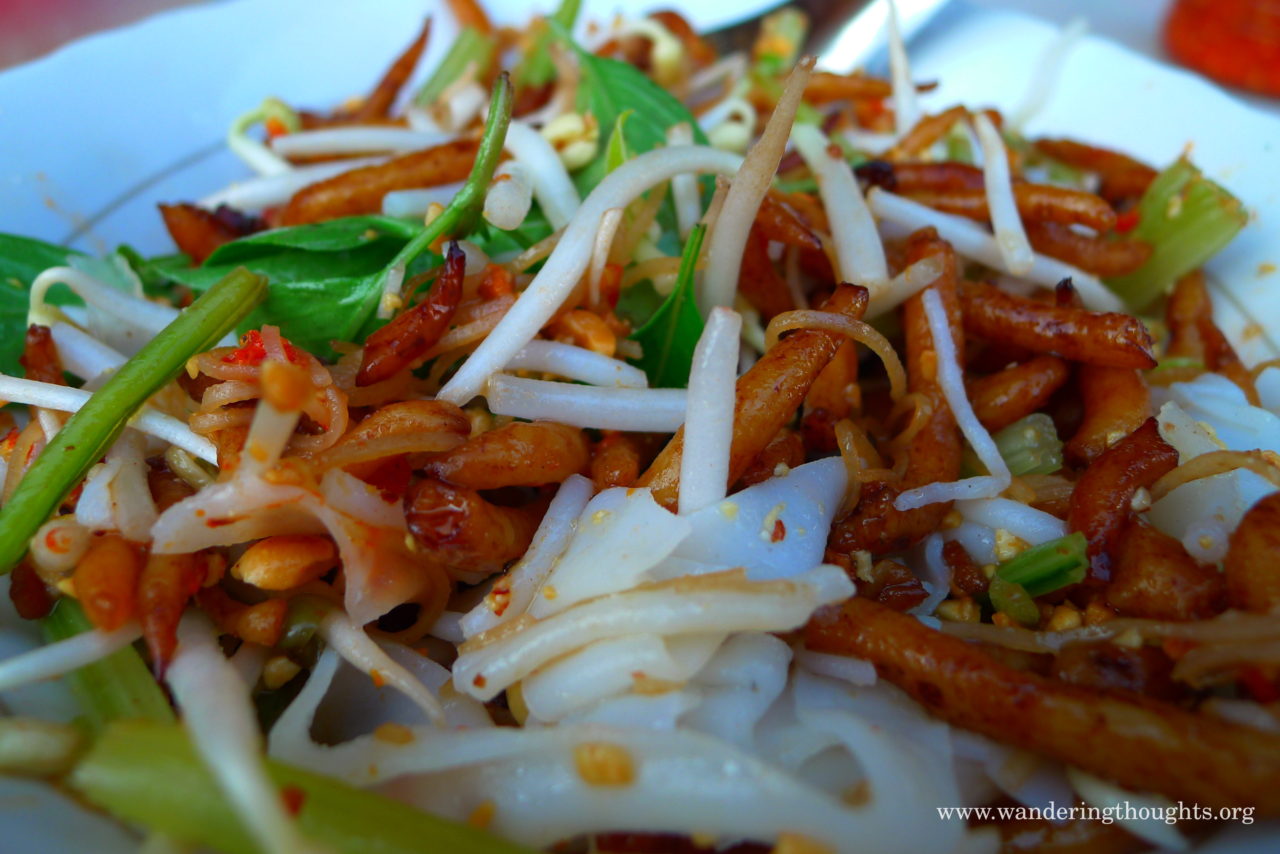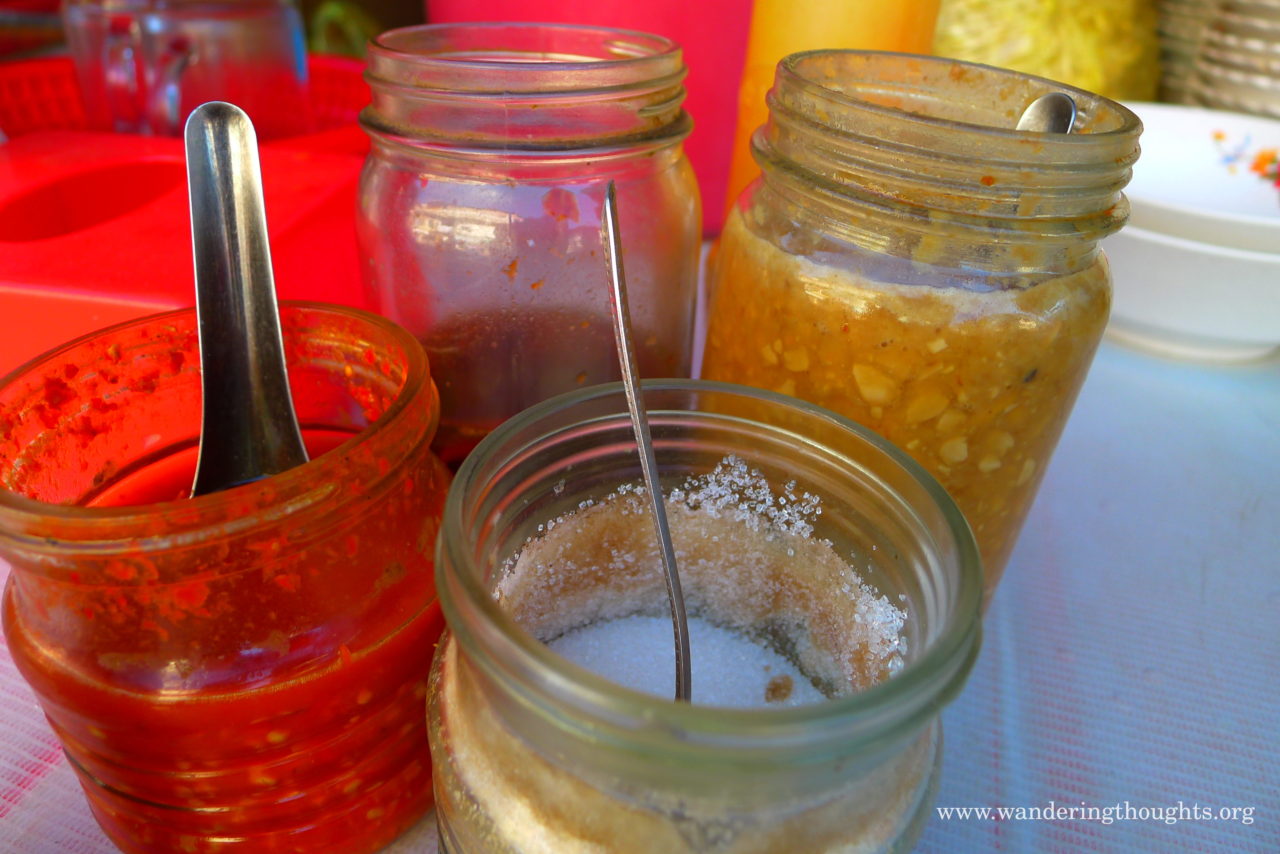 And suddenly we spent our last full day riding in Cambodia. A few more beautiful houses and small roads…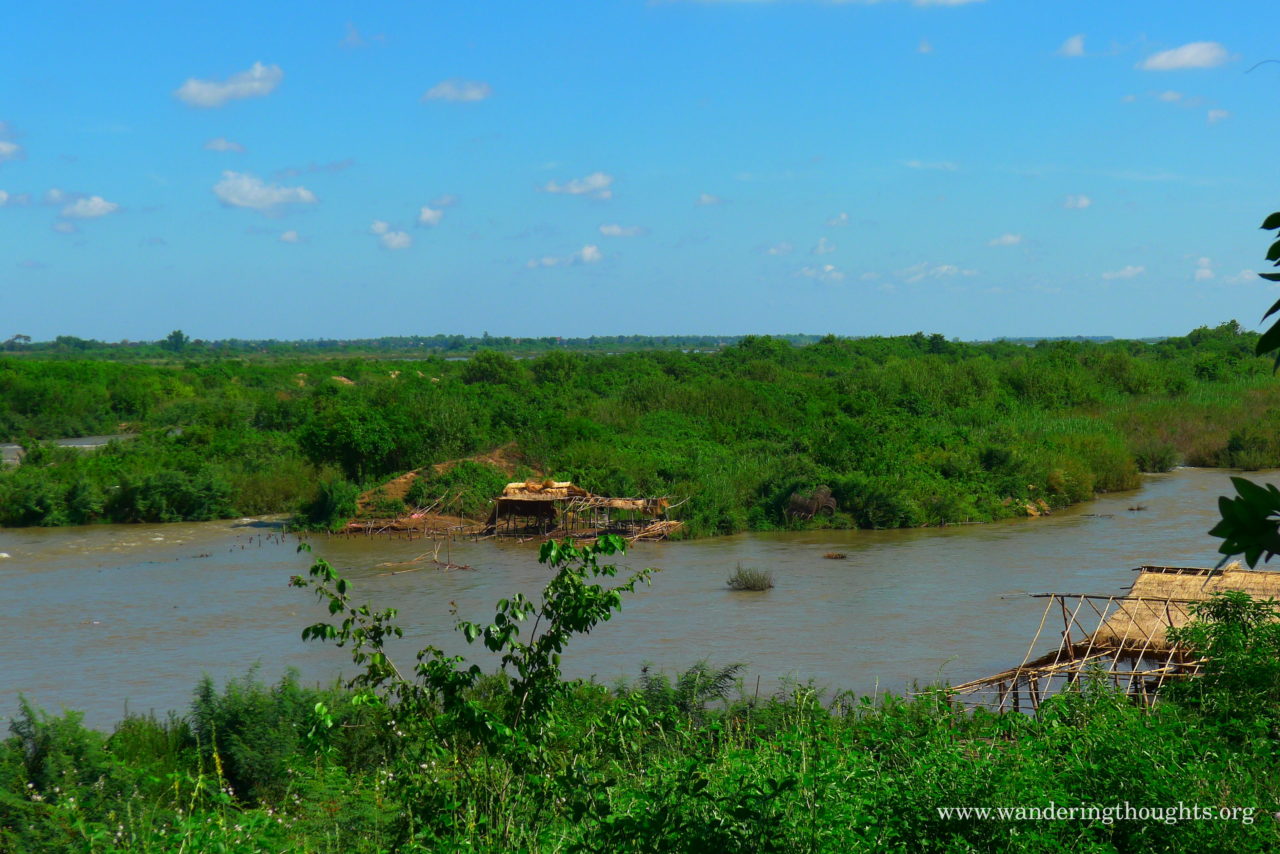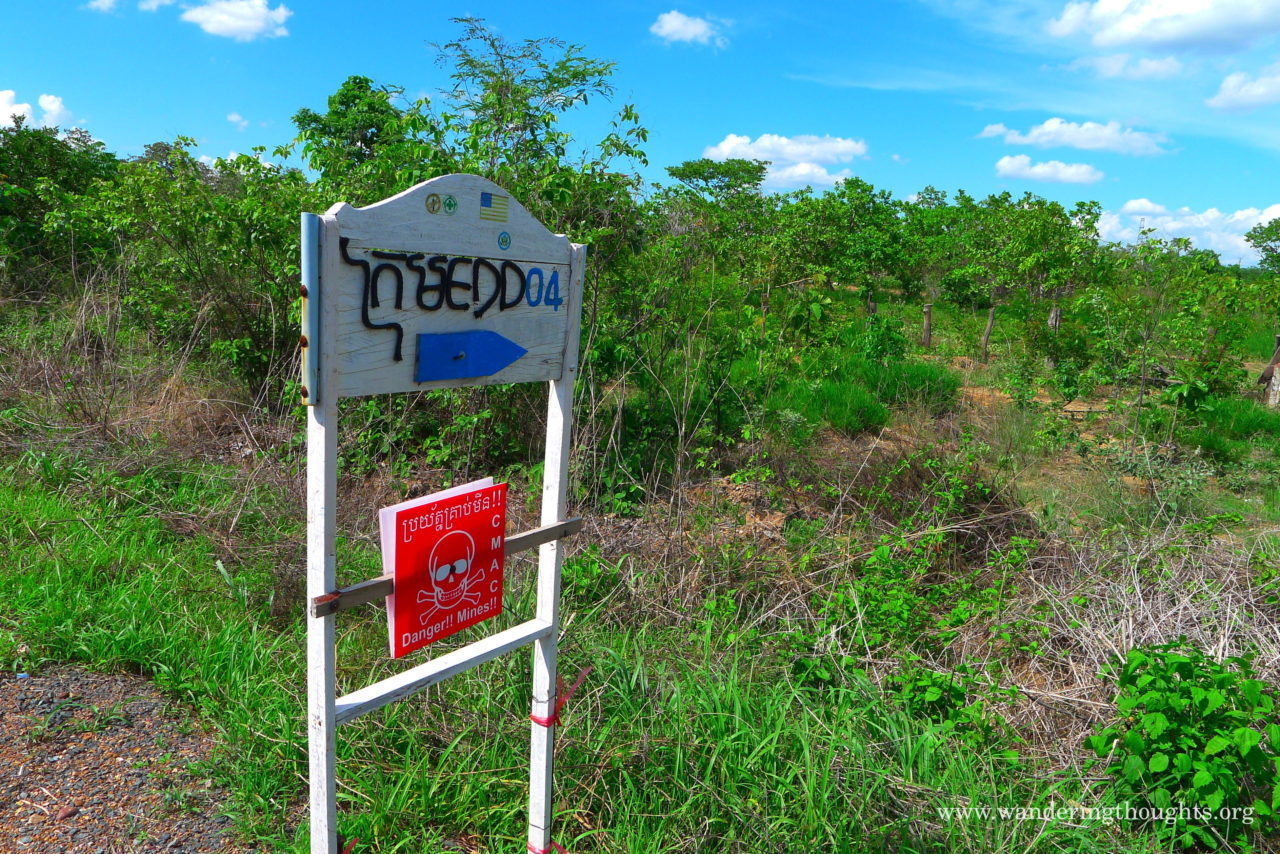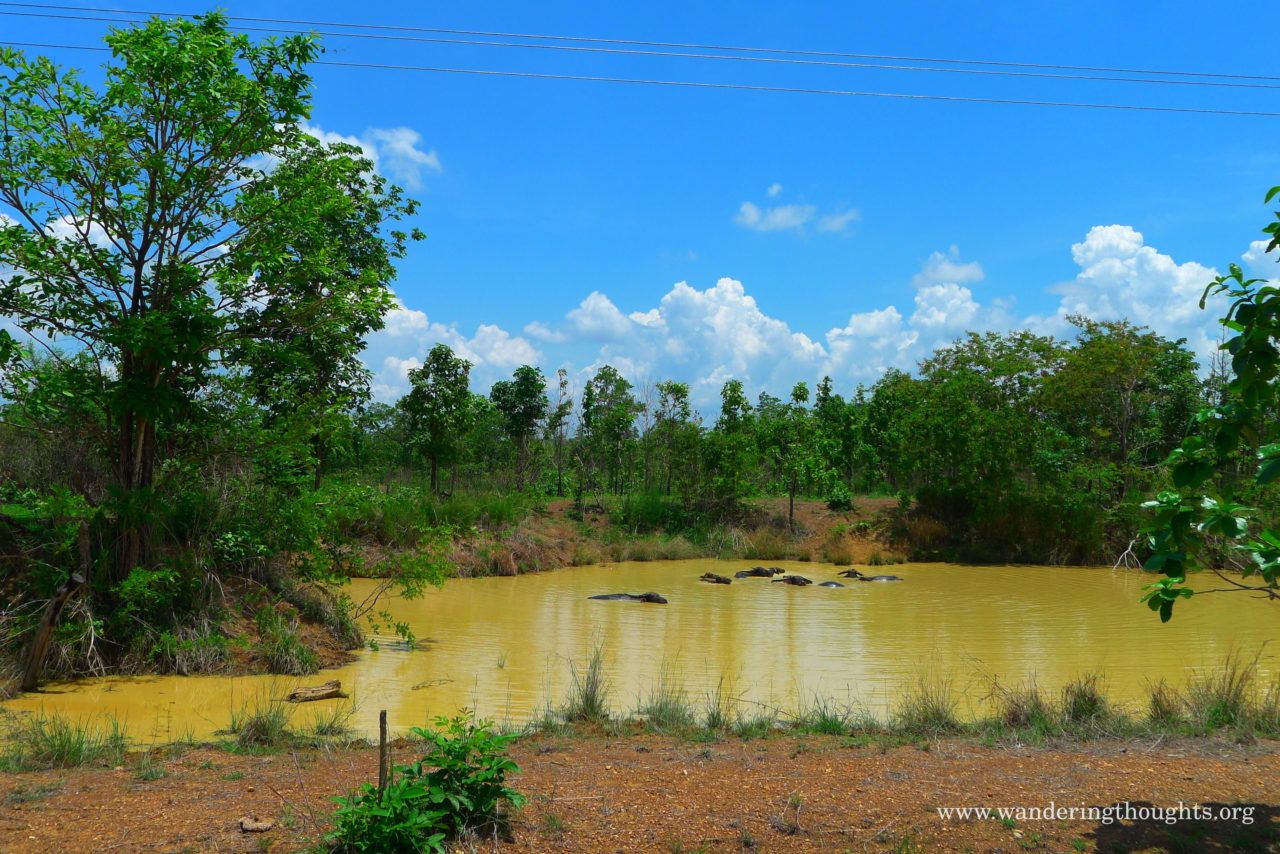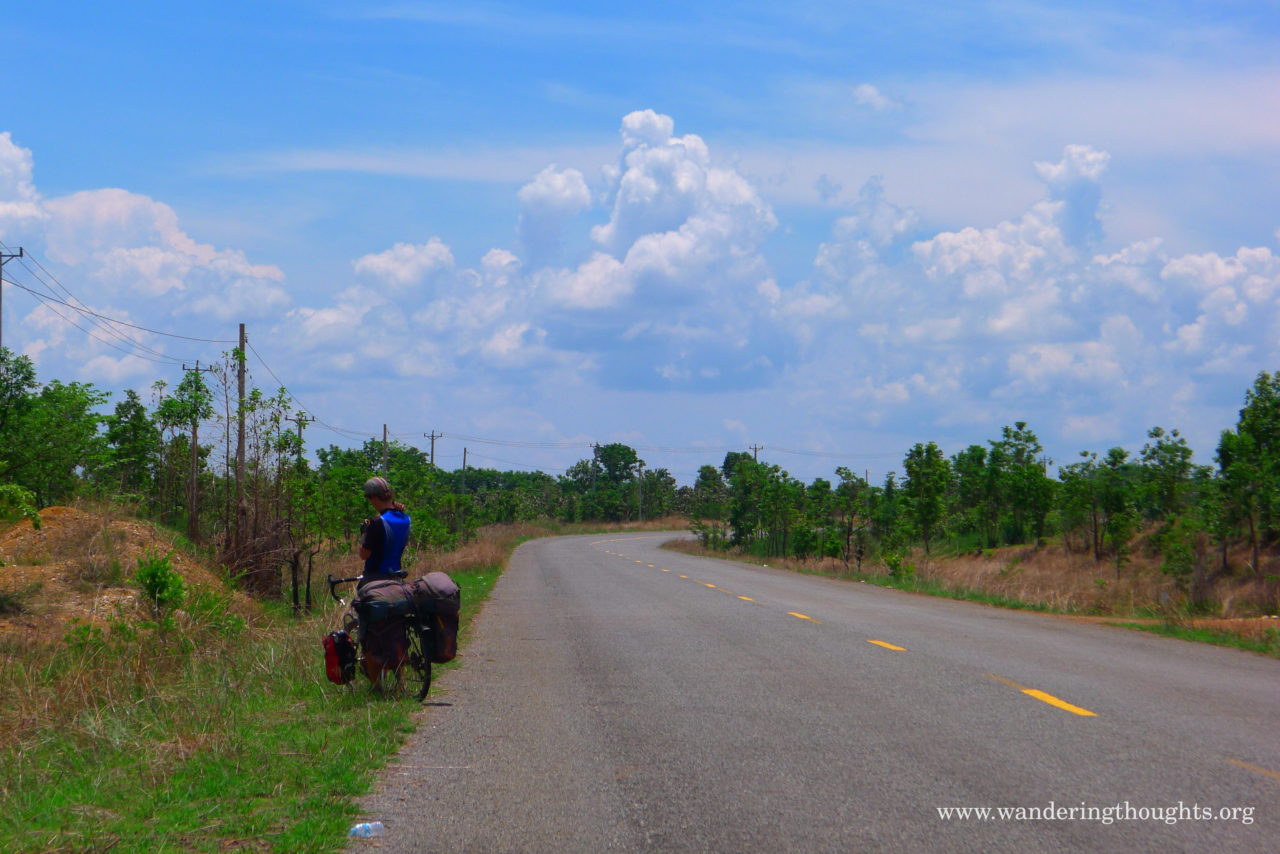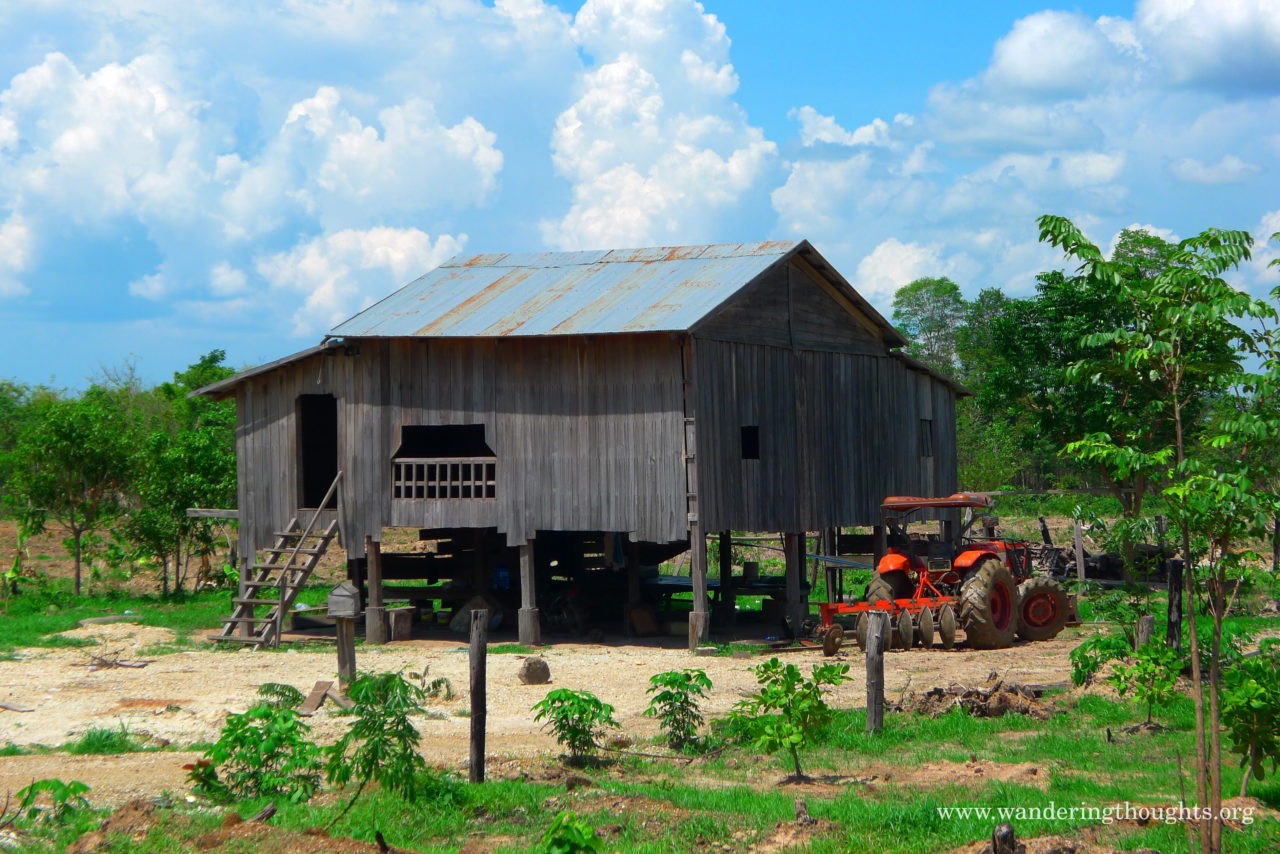 … and after a visit to the morning market in Stung Treng we were off to Laos! This last stretch along the Mekong has really been stunningly beautiful and I loved cycling through all the small villages greeting many many children. Let's see what awaits us further north!