April 2016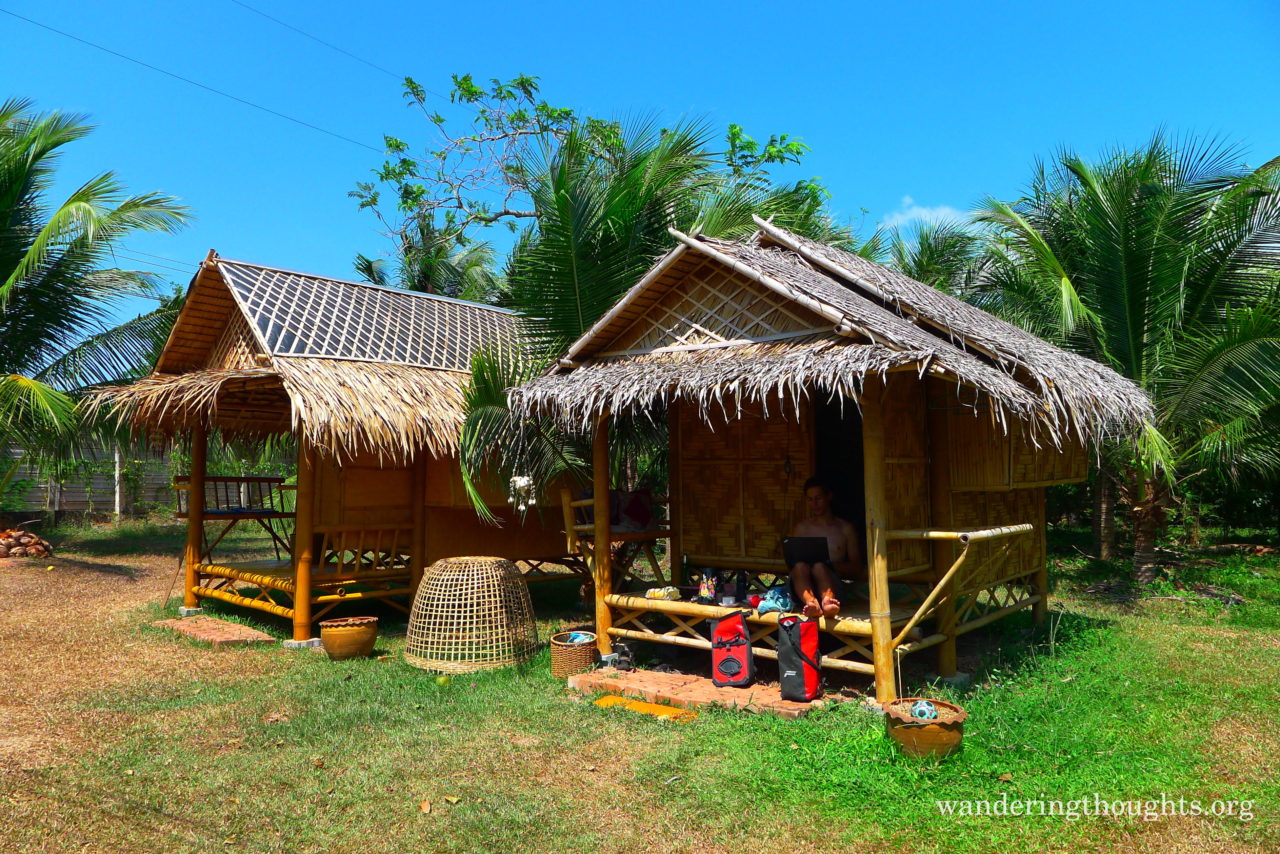 After a few days of rest in Suratthani it was a bit hard to get going again – the rattan bungalows were just too comfortable. But once on the road we kept enjoying cycling in Thailand. I know I'm repeating myself but look at those roads and all the beautiful nature / rubber plantations around.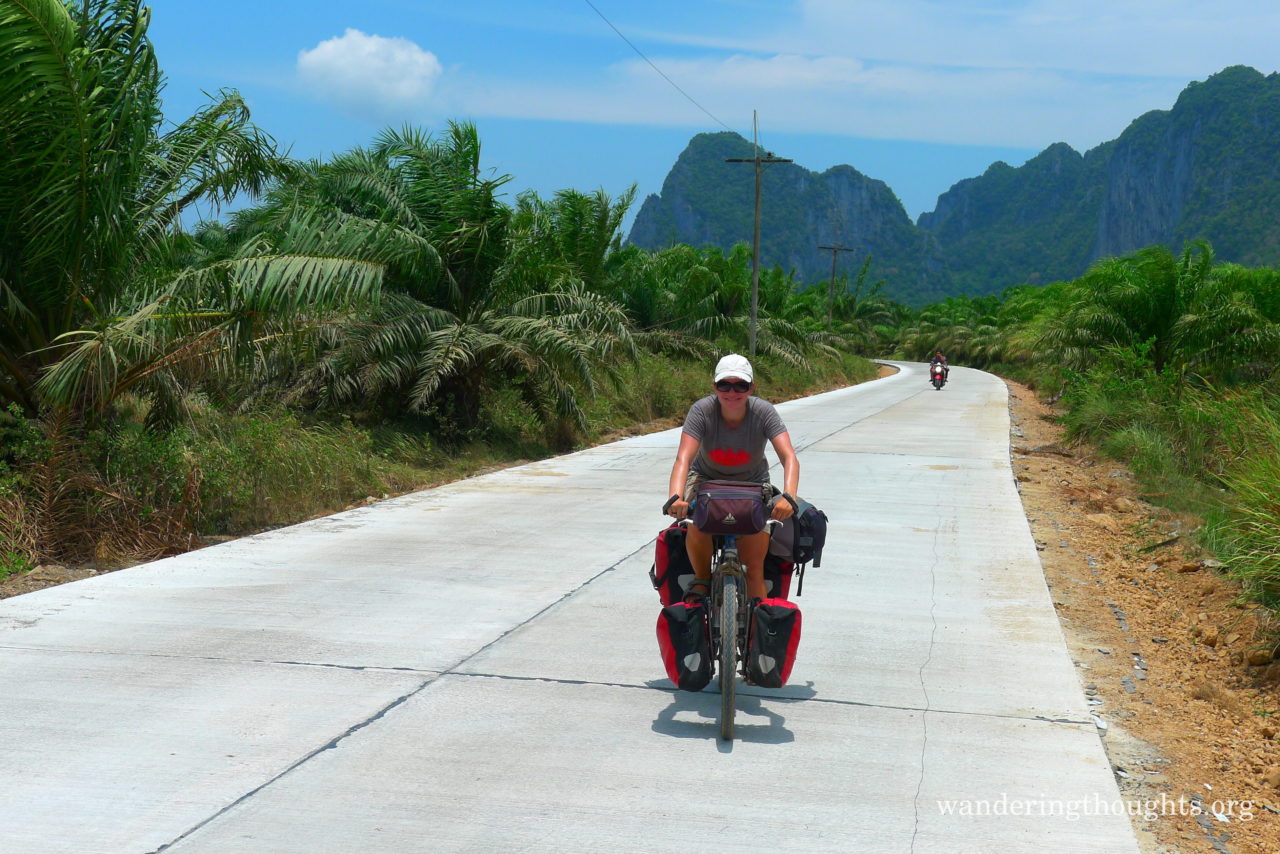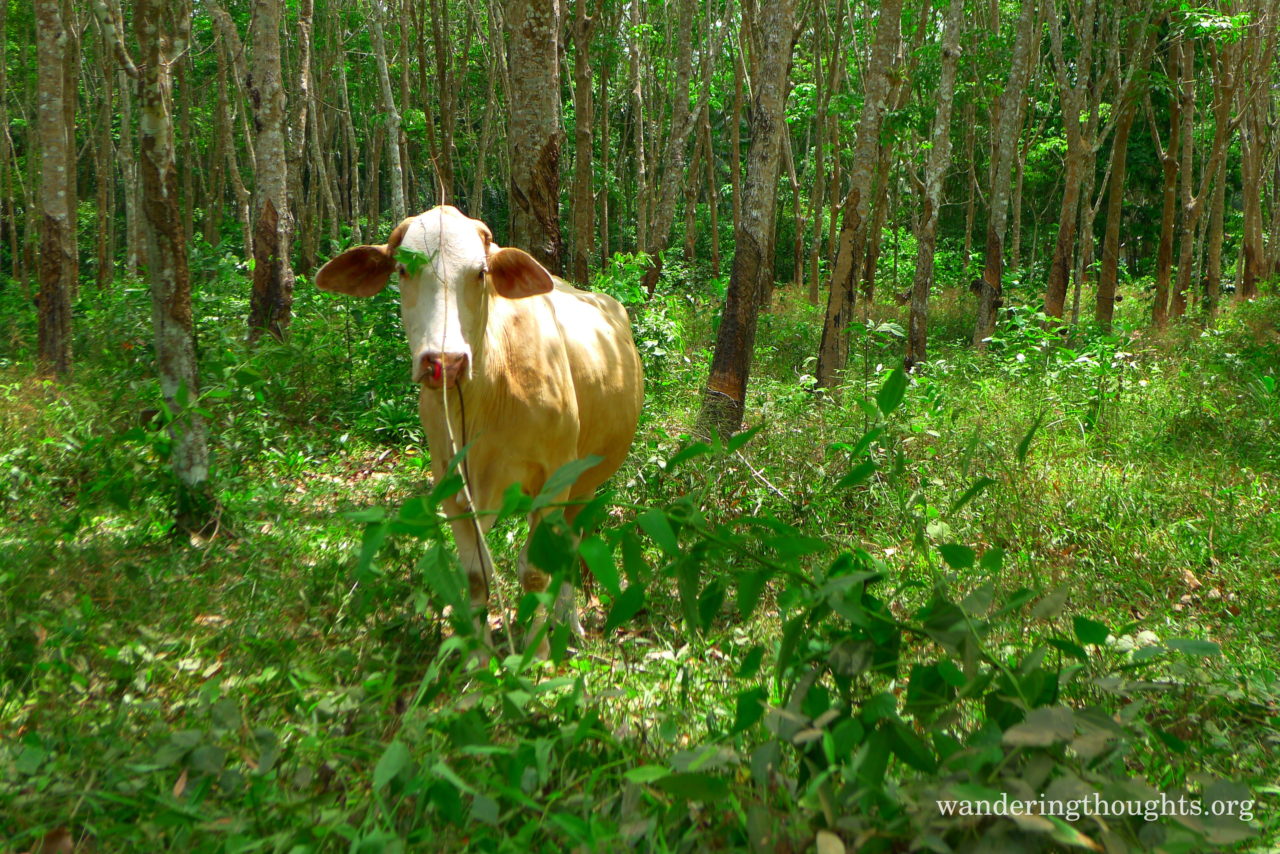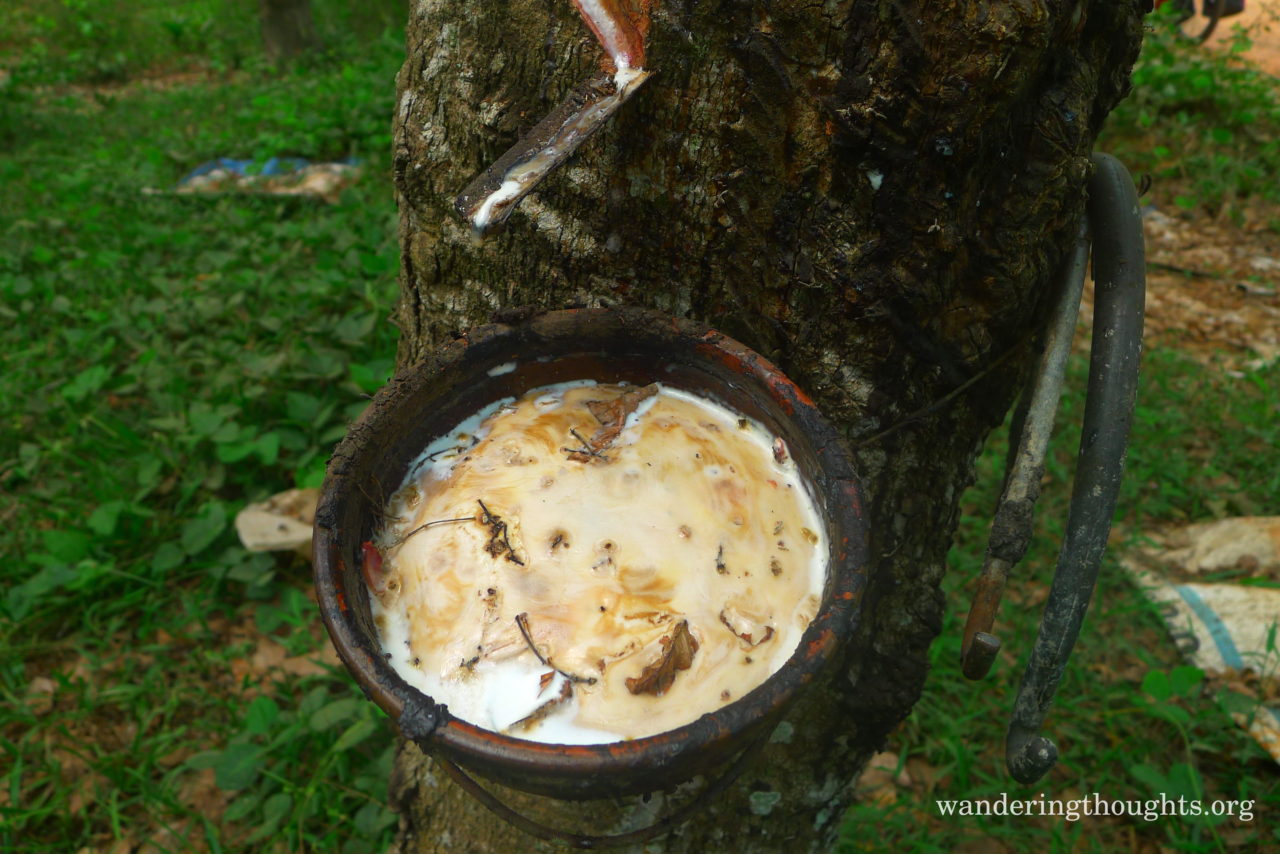 We planned on cycling until Ranong and then staying a few days on Koh Payam. After that we wanted to do a visa run to Myanmar to extend our stay in Thailand.
With the help of GoogleMaps we cycled a two day stretch to our couchsurfing host Weena, some 40k before Ranong. While it had still been quite enjoyable temperature wise in the South around Songkhla it started to get really hot during the day.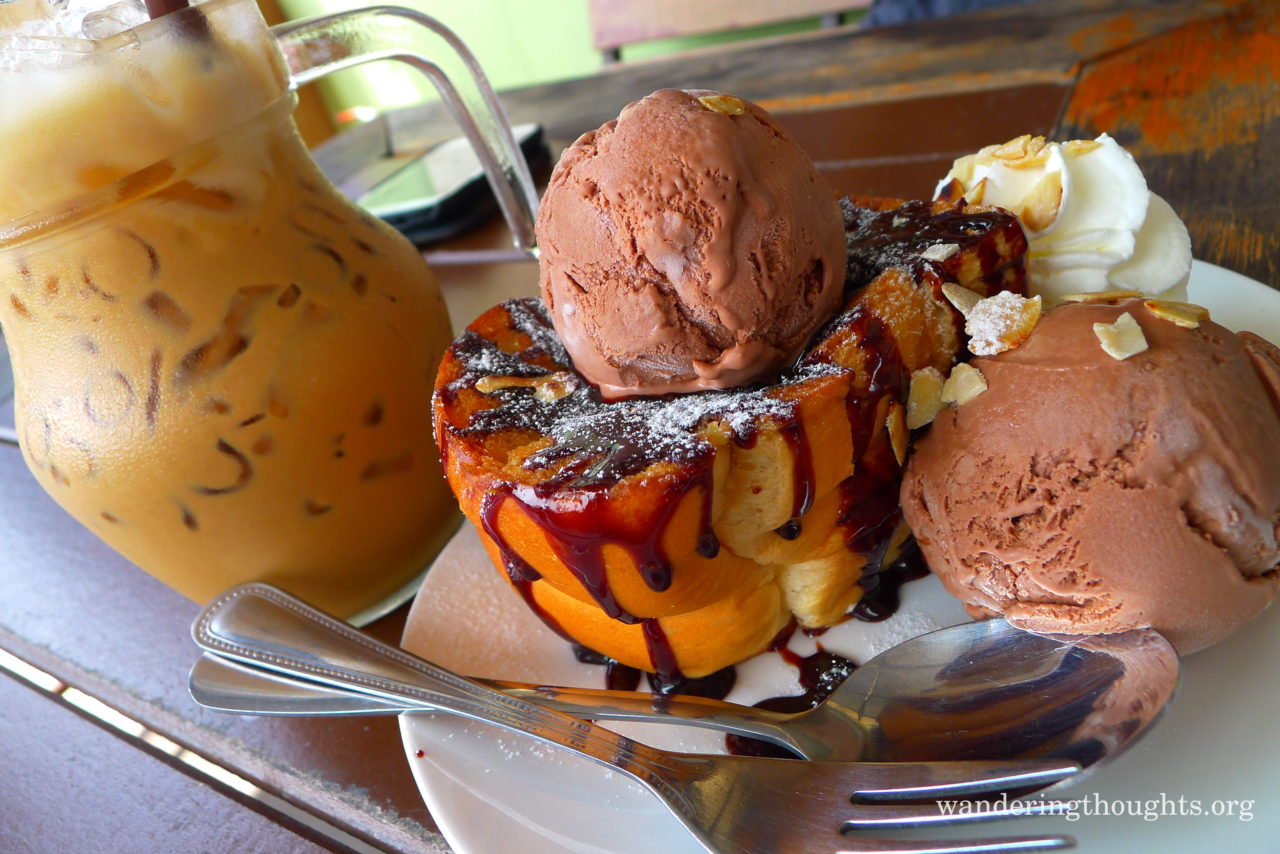 So ice cream and pitchers of iced coffee helped :). A lot.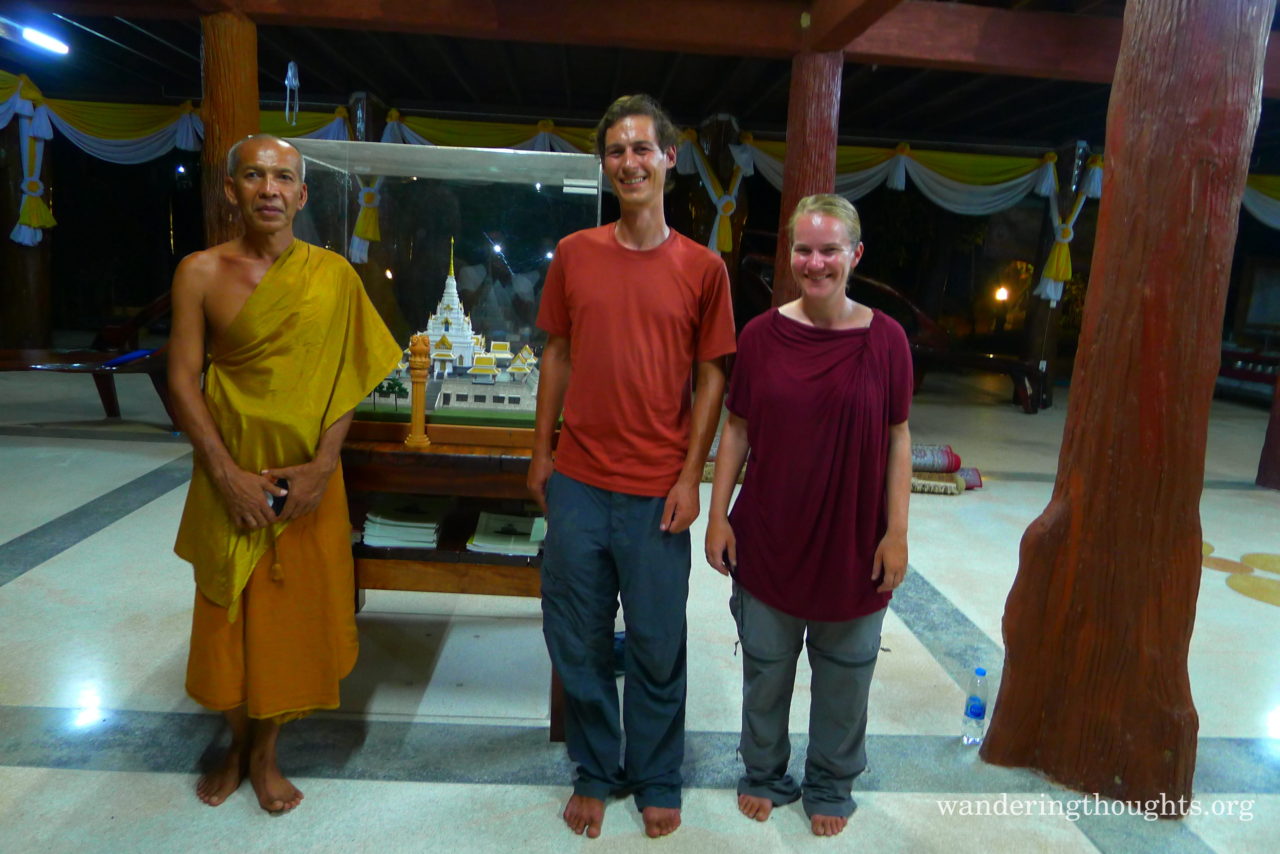 On our way we asked to stay in a temple for the night as there was no accommodation around. We were invited to sleep on a wooden platform and to join the evening meditation. I enjoyed learning a little about meditation and how it works to train the mind. Not an easy thing to do after cycling all day.
The next morning we got up relatively early and set off to do some off road mountain biking. Well actually that wasn't exactly what I wanted to do at that point but you can't always completely avoid that. So we pushed a little bit…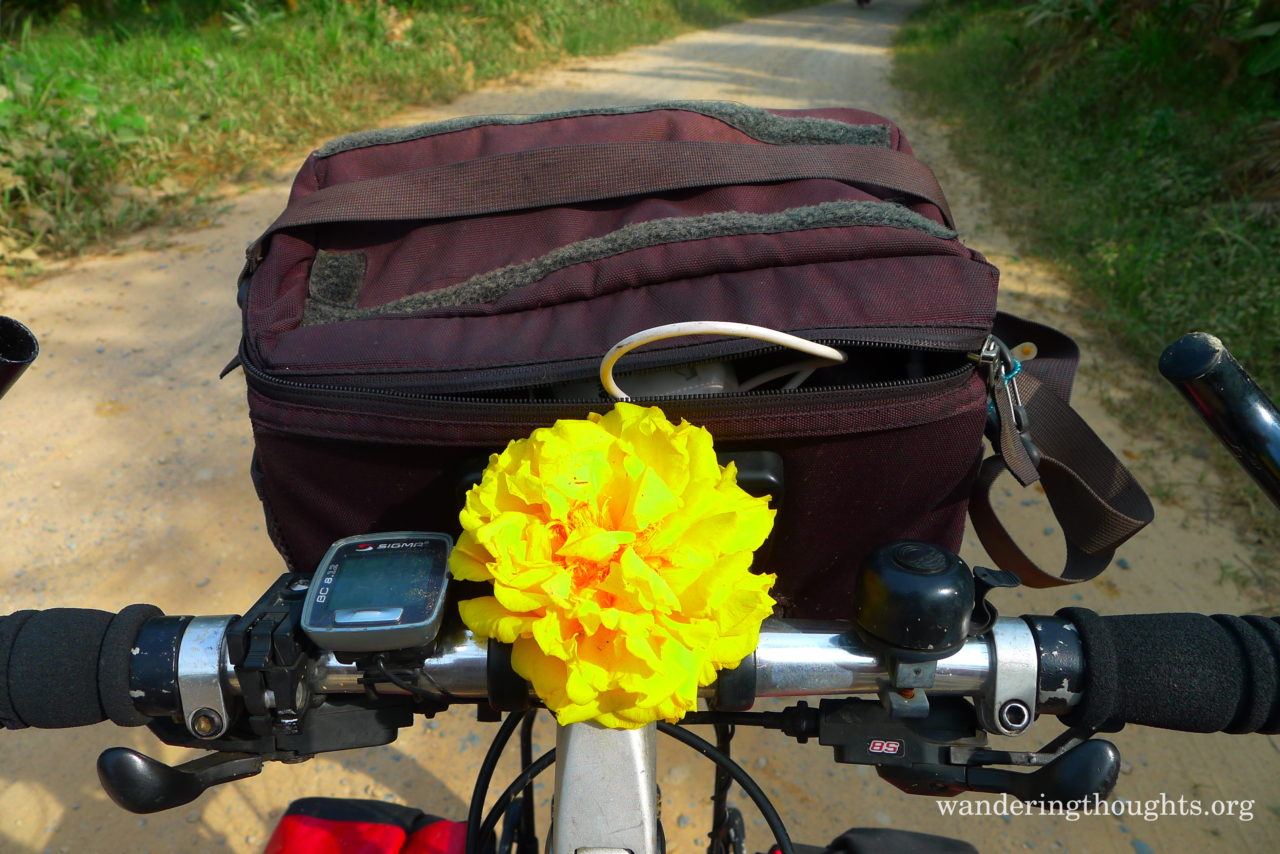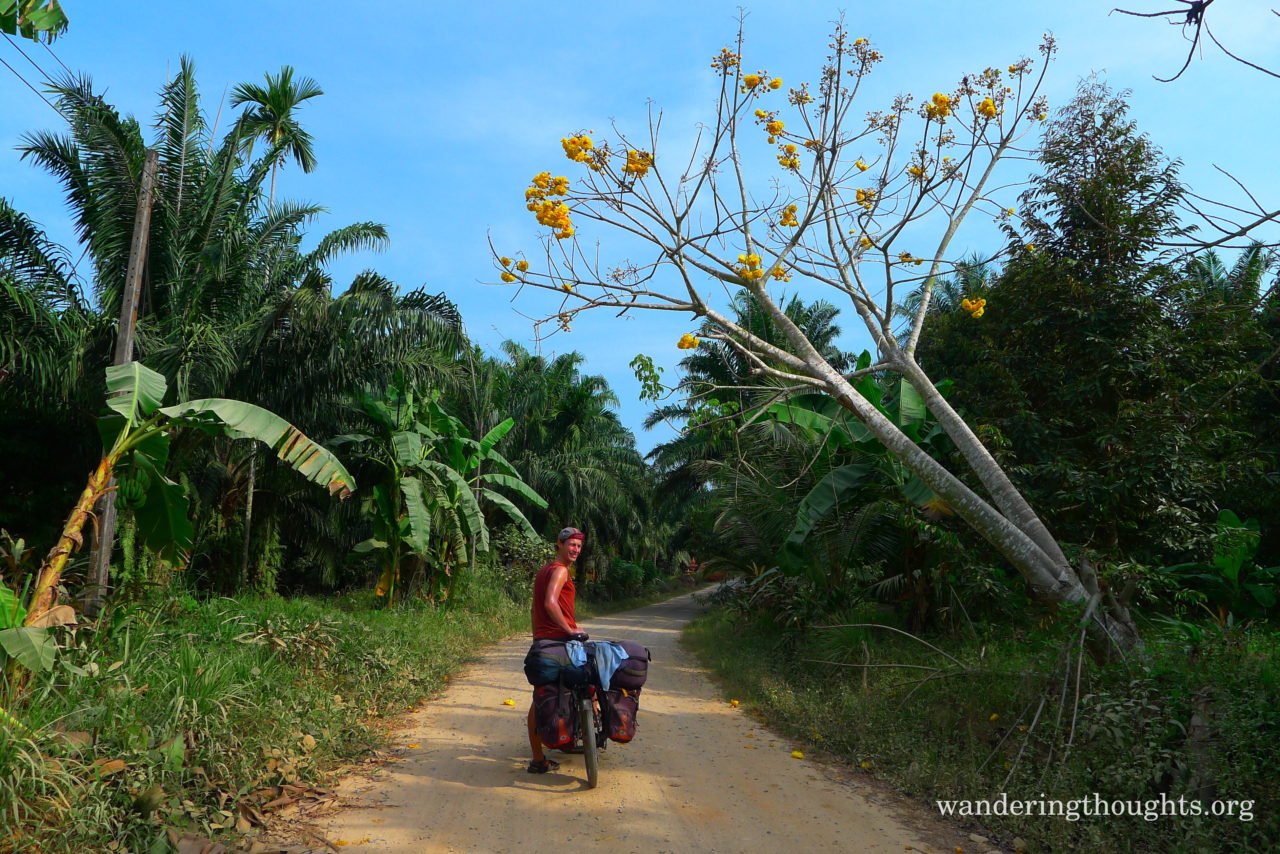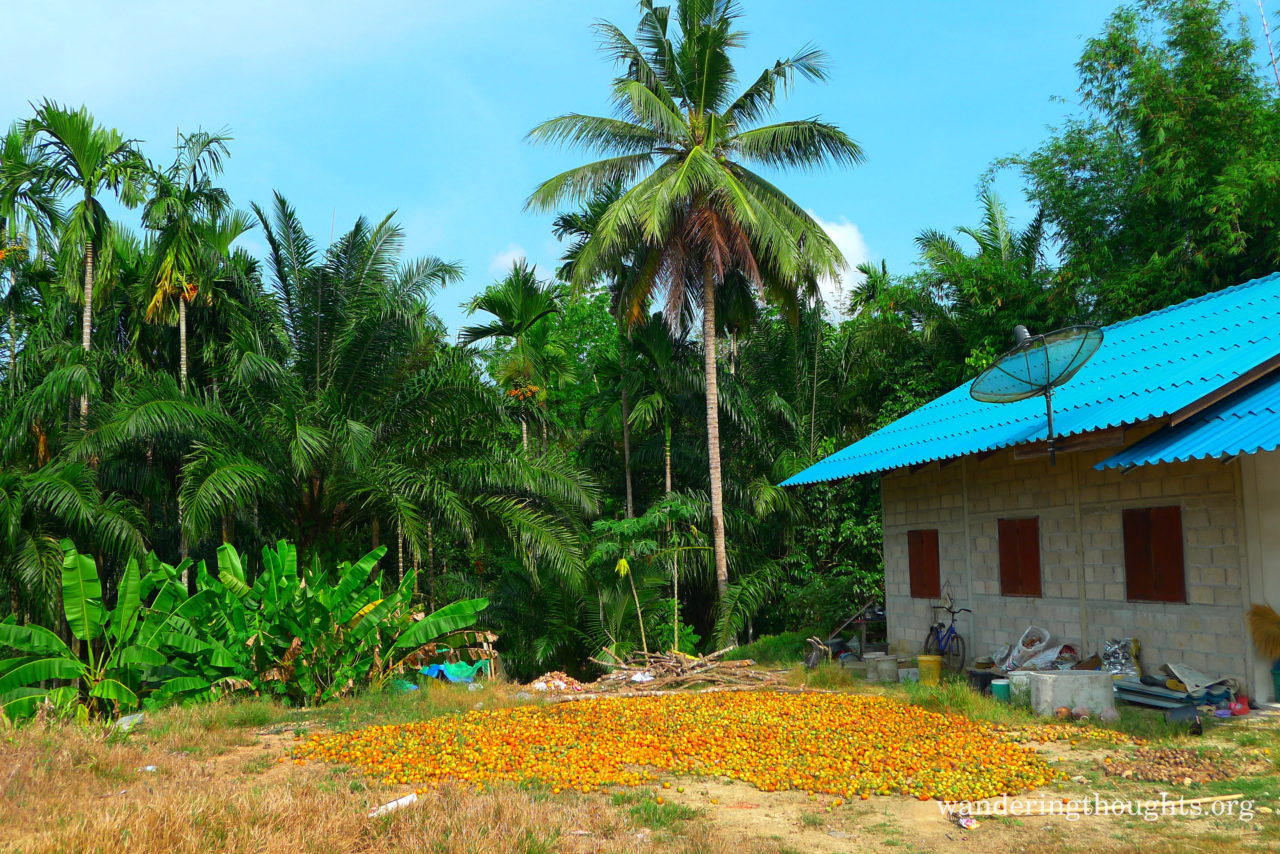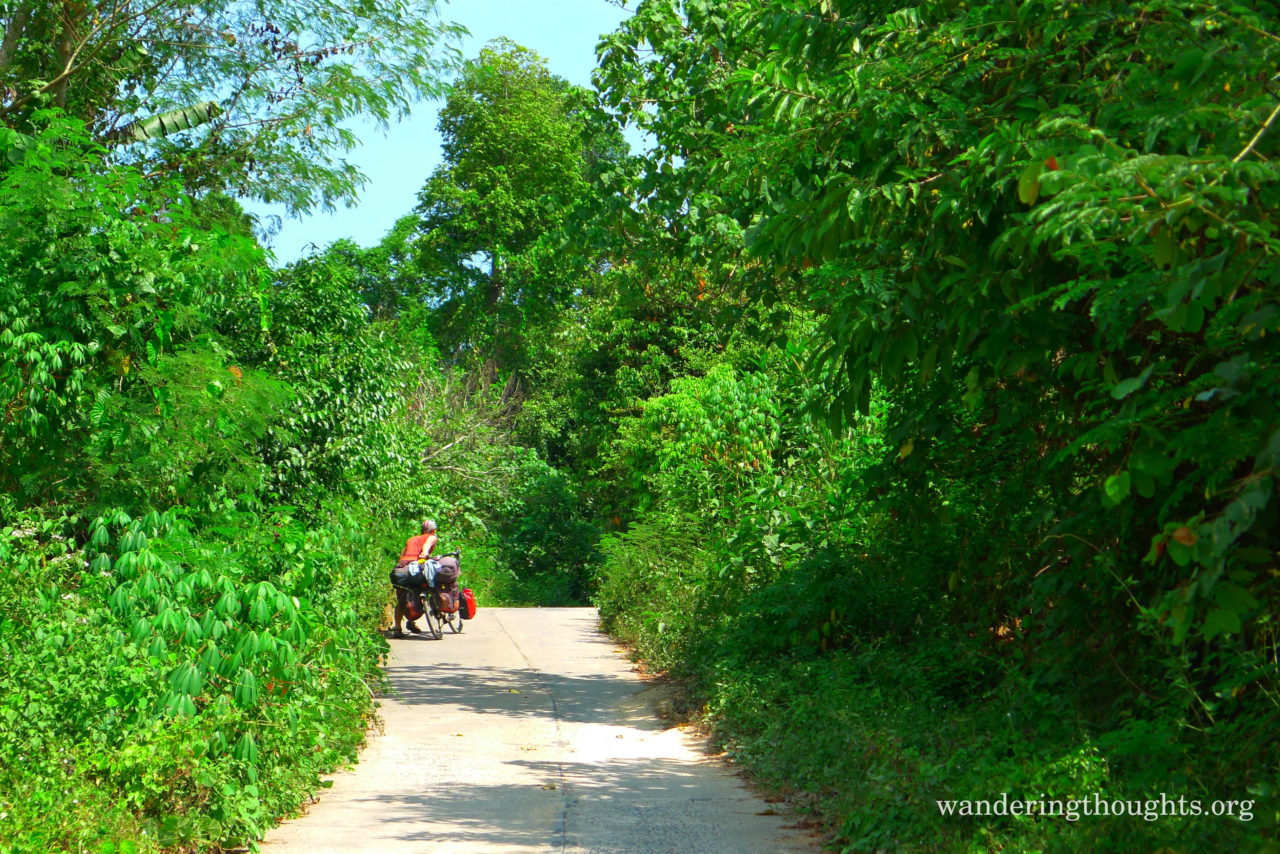 …and found some really rutted and washed out roads to get our mountain biking skills to the next level.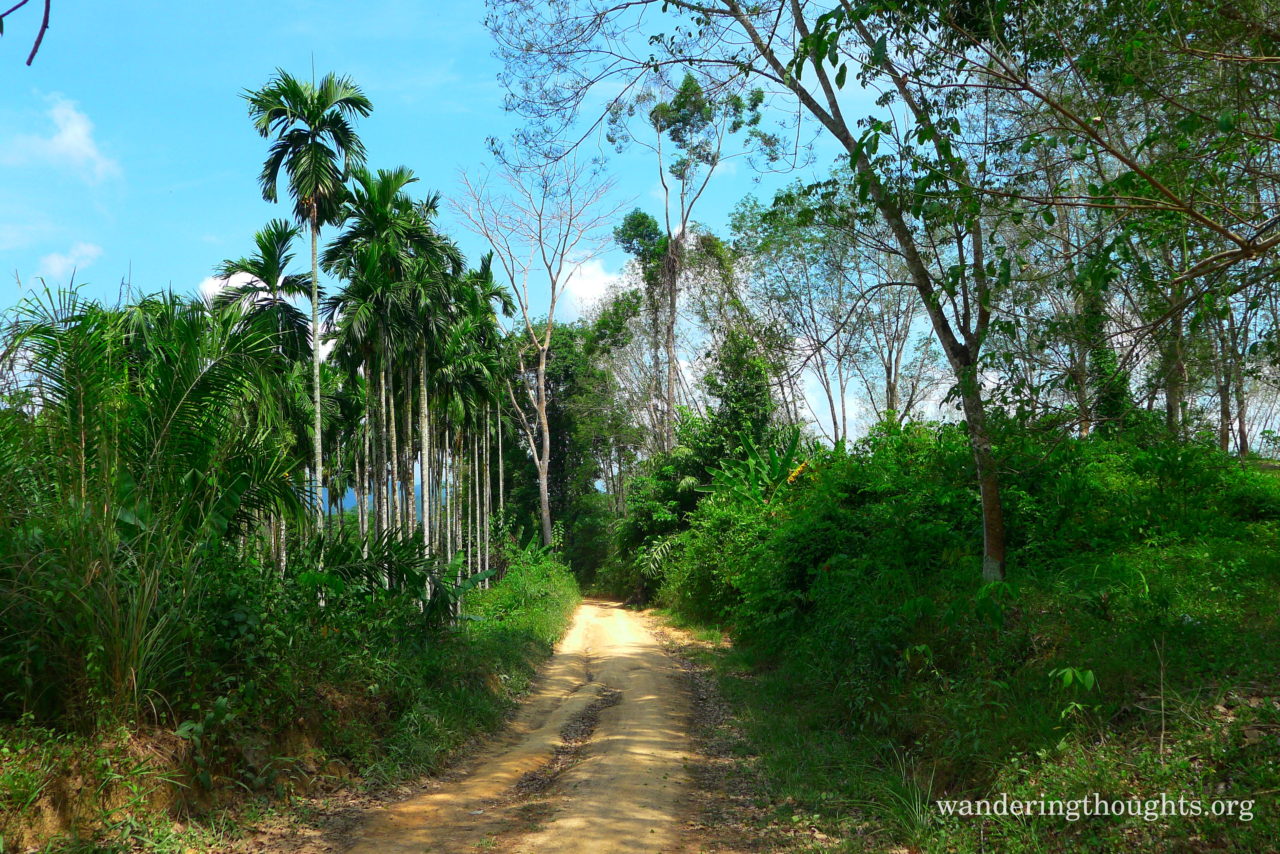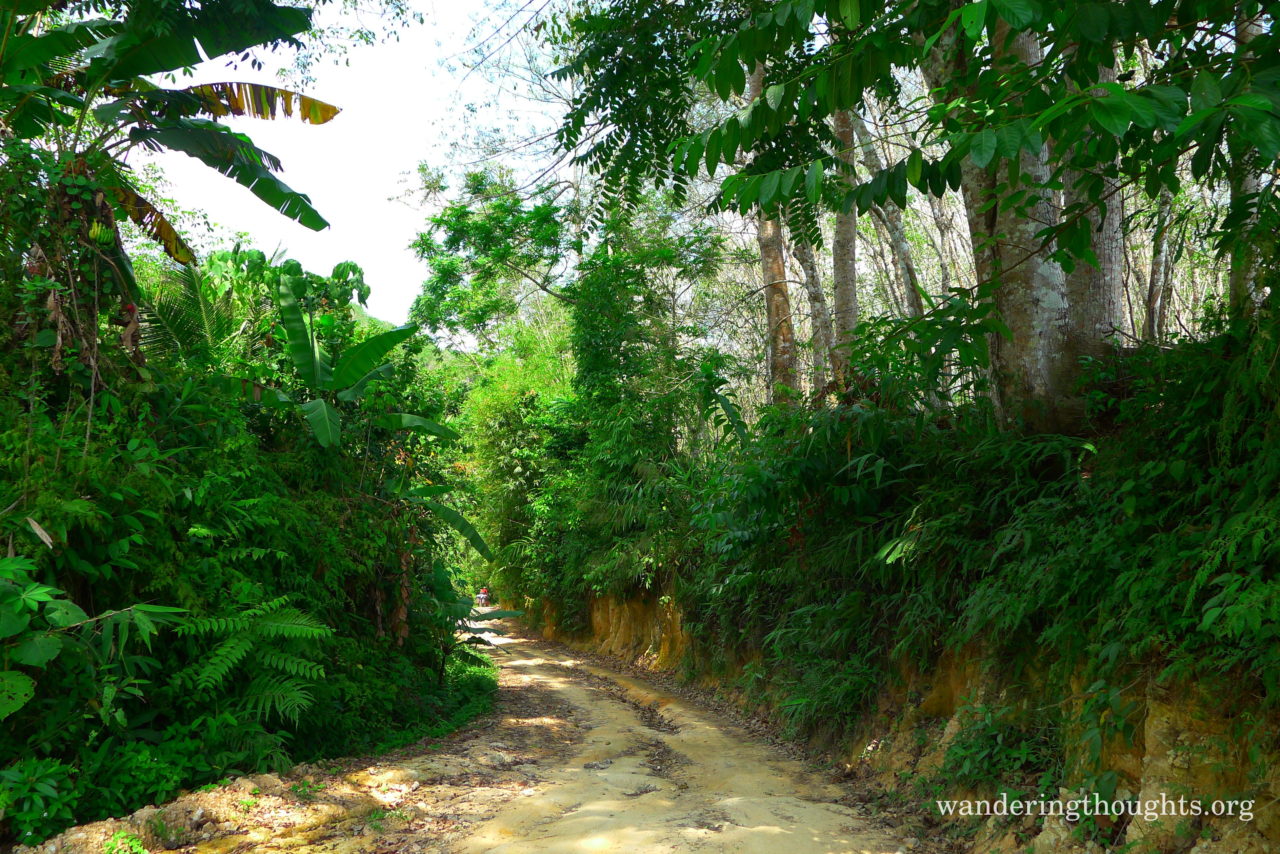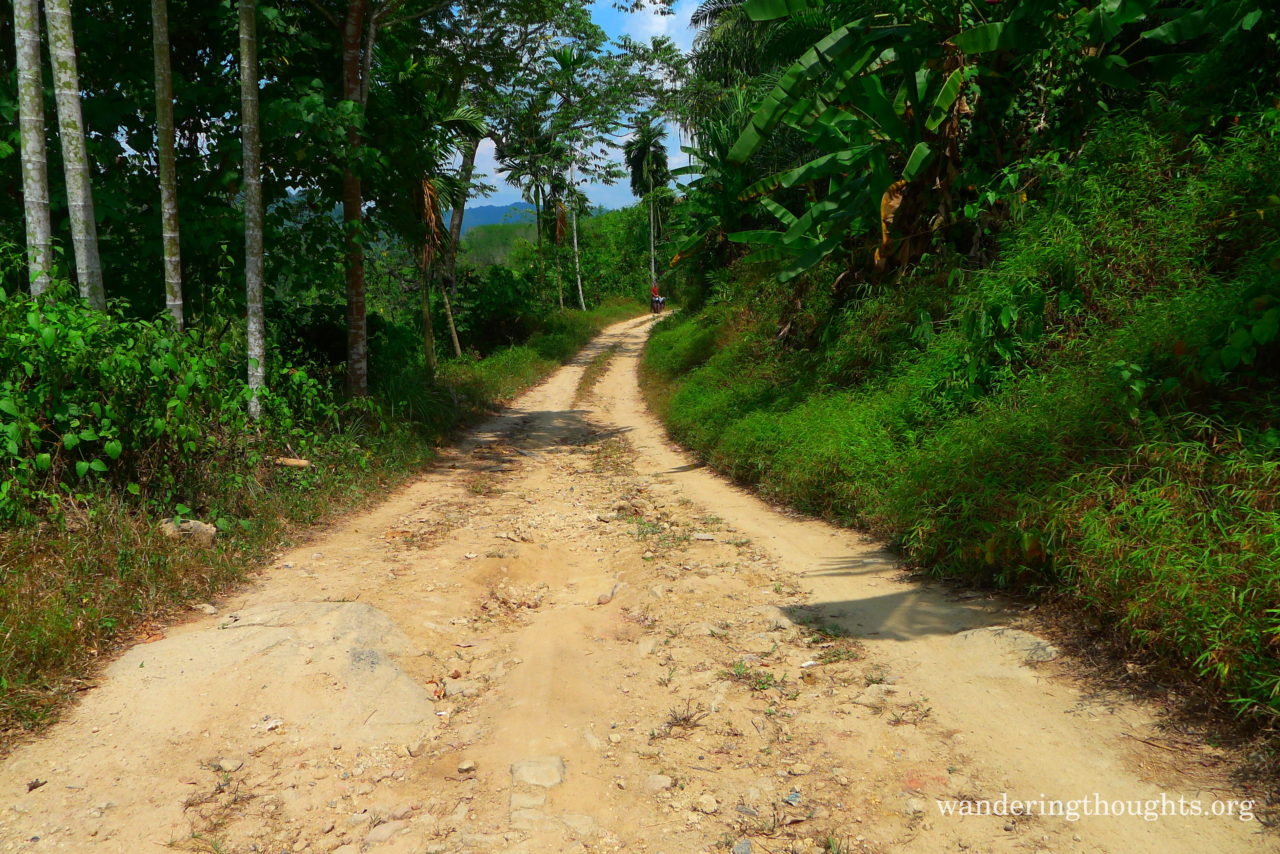 As I said in the last post my tolerance level for challenges like that is a lot higher now but at some point it still gets plain exhausting. So we took a break, ate all the sugary things we carried and when there was nothing left to do we kept on riding. Eventually it got better (as it always does) and I've never quite been so happy about the sweet tarmac road.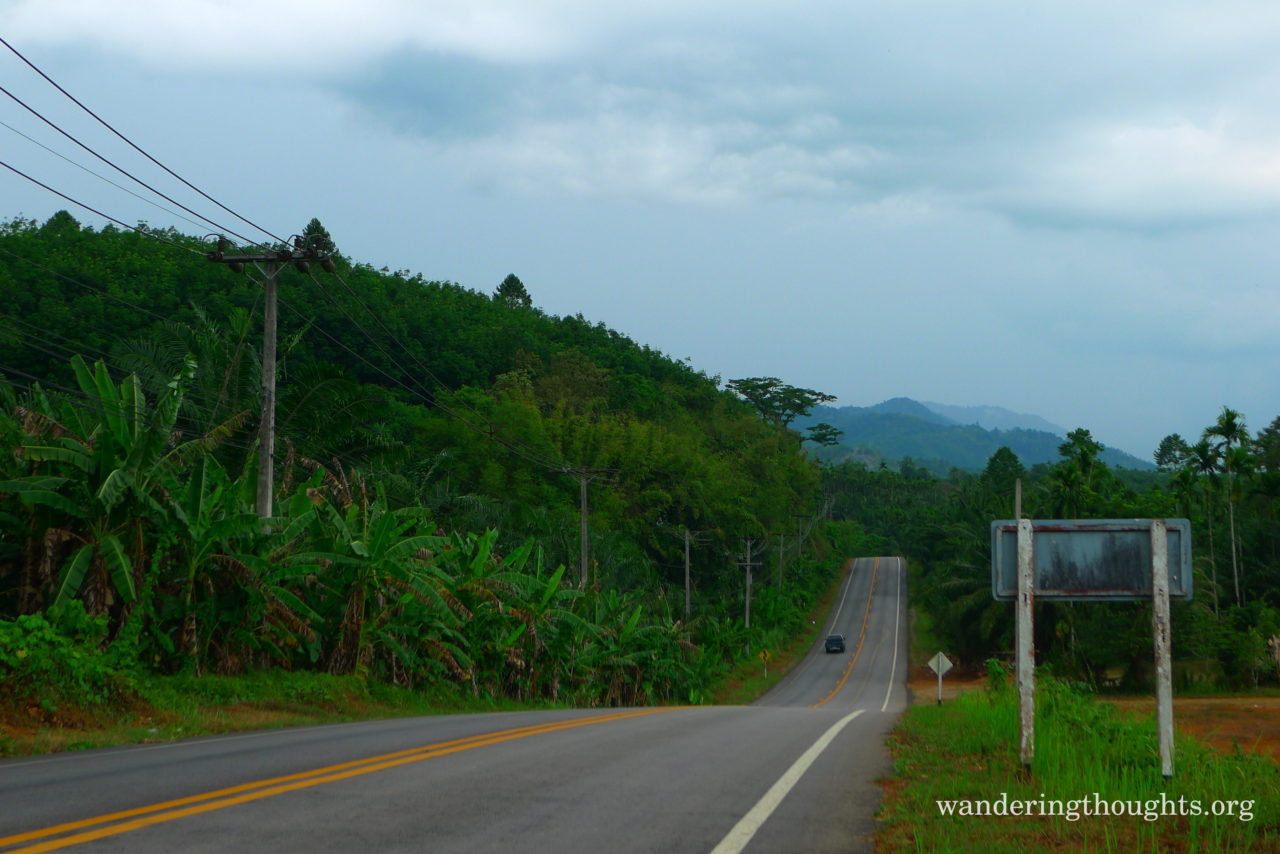 Back on the highway one of the screws from Torsten's rack broke again and this time it was stuck in a way that we couldn't fix it ourselves. Conveniently this happened right next to a coffee and motorcycle repair shop. So, first things first, a big coffee and then the mechanic welded some piece to the screw to unscrew it. Worked like a charm! In the end he didn't even accept any payment (neither money nor coffee/food, we really tried!) – how kind!
After some more cycling we came closer to Weena's place. We had a description and thought it would be easy to find. Unfortunately we asked a lot of people and got confusing directions. We never heard a "no, I don't know where it is" but people sent us in different directions instead. It took us a while to understand that saying "no" or "I don't know" is not frequently done here. In the end we cycled up and down a lot more hills and kept on cycling even when it got dark. We kept asking people because there was really nothing else we could do. And after a long time it finally worked! Someone actually knew Weena and brought us to her house.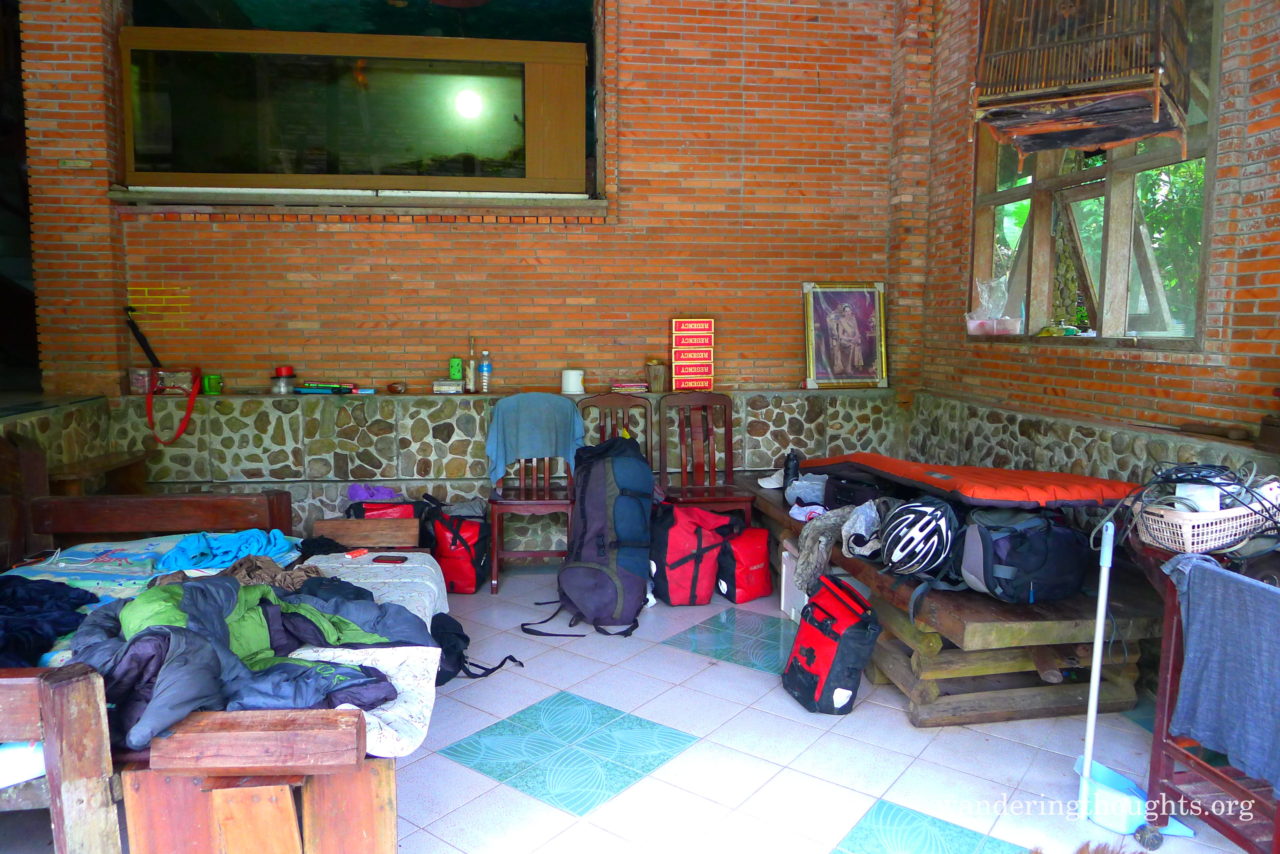 As exhausting as the day was I still did not totally melt down as I undoubtedly would have at the beginning of our tour. I did start crying of exhaustion at some point but that was more physical than mental. My trust that all the challenges that we encounter will pass at some point is getting bigger.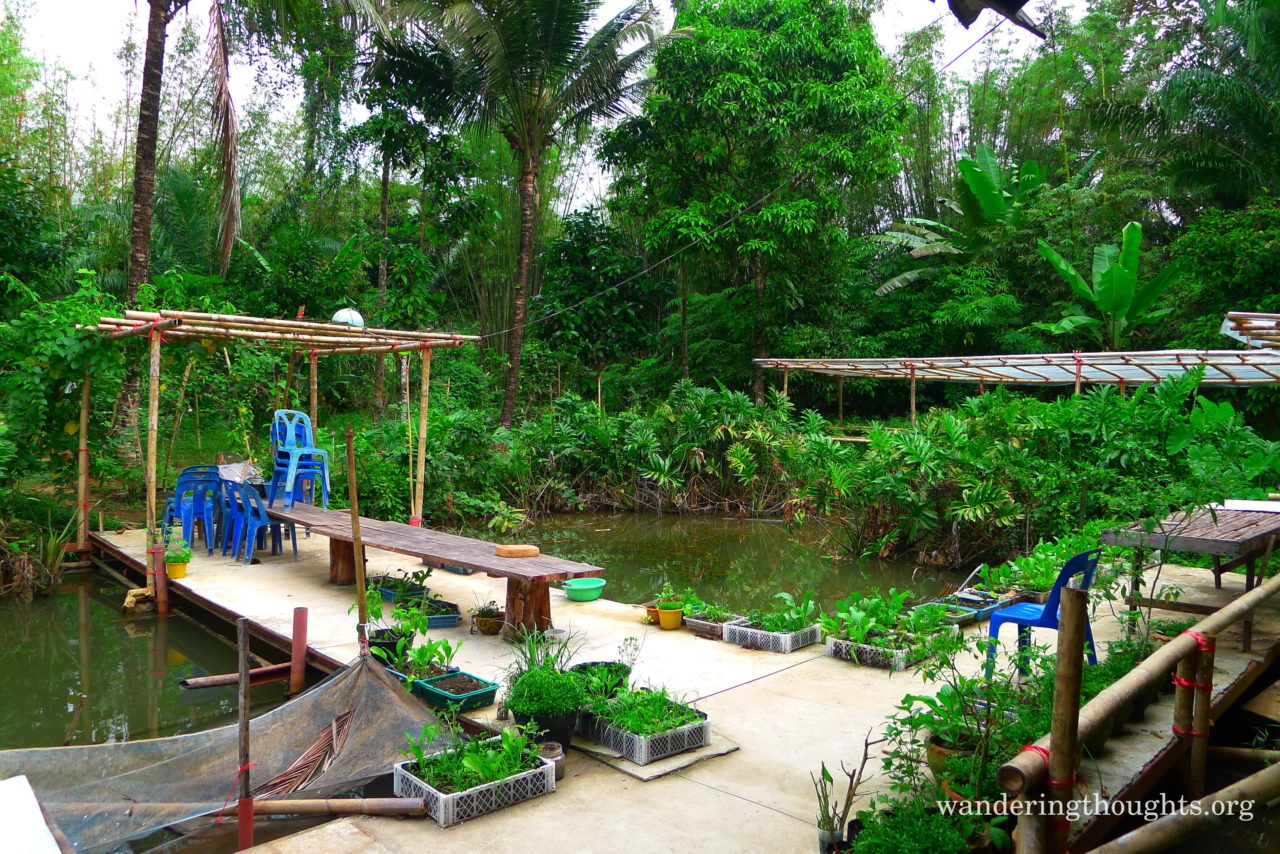 Weena's house is an absolutely beautiful place. Out in nature, surrounded by all shades of green, no internet and no phone. We had planned on staying for one night but Weena invited us to relax for a day and that seemed like the right thing to do after the day before.
Weena invites couchsurfers to her home to learn from them and with them including all of her family. So we spoke English, tried to learn a little more Thai and as per request cooked some pancakes on our stove. Weena also made beautiful dishes with ingredients from her garden and fish pond and told us about their initiatives in tree planting. From what I understood they are trying to get the government to help farmers plant trees for wood. That would benefit the farmers financially but also the communities around with better air quality. Very interesting to see local initiatives like that!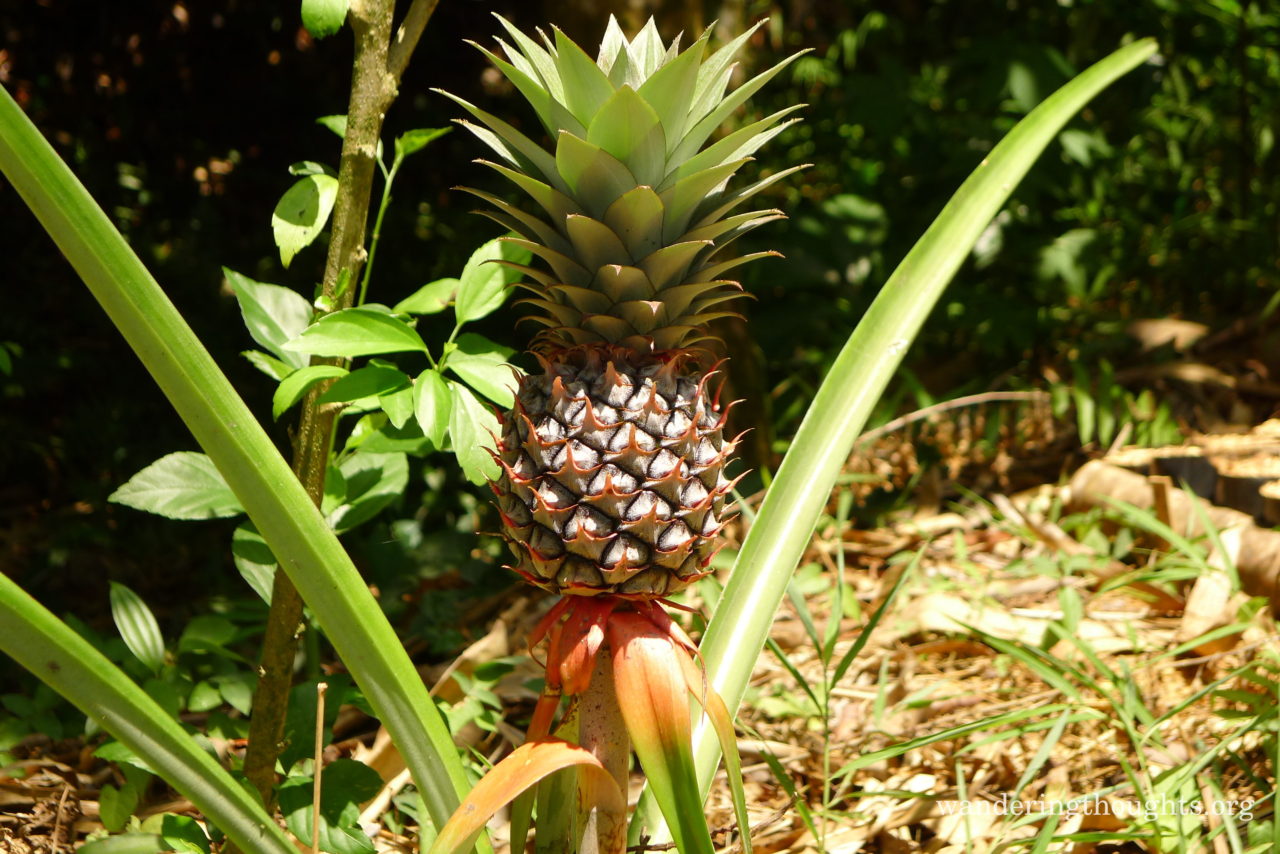 A stroll around the property revealed some fruit plants and tiny trees growing. Oh and we saw a lot of betel nuts drying by the side of the road!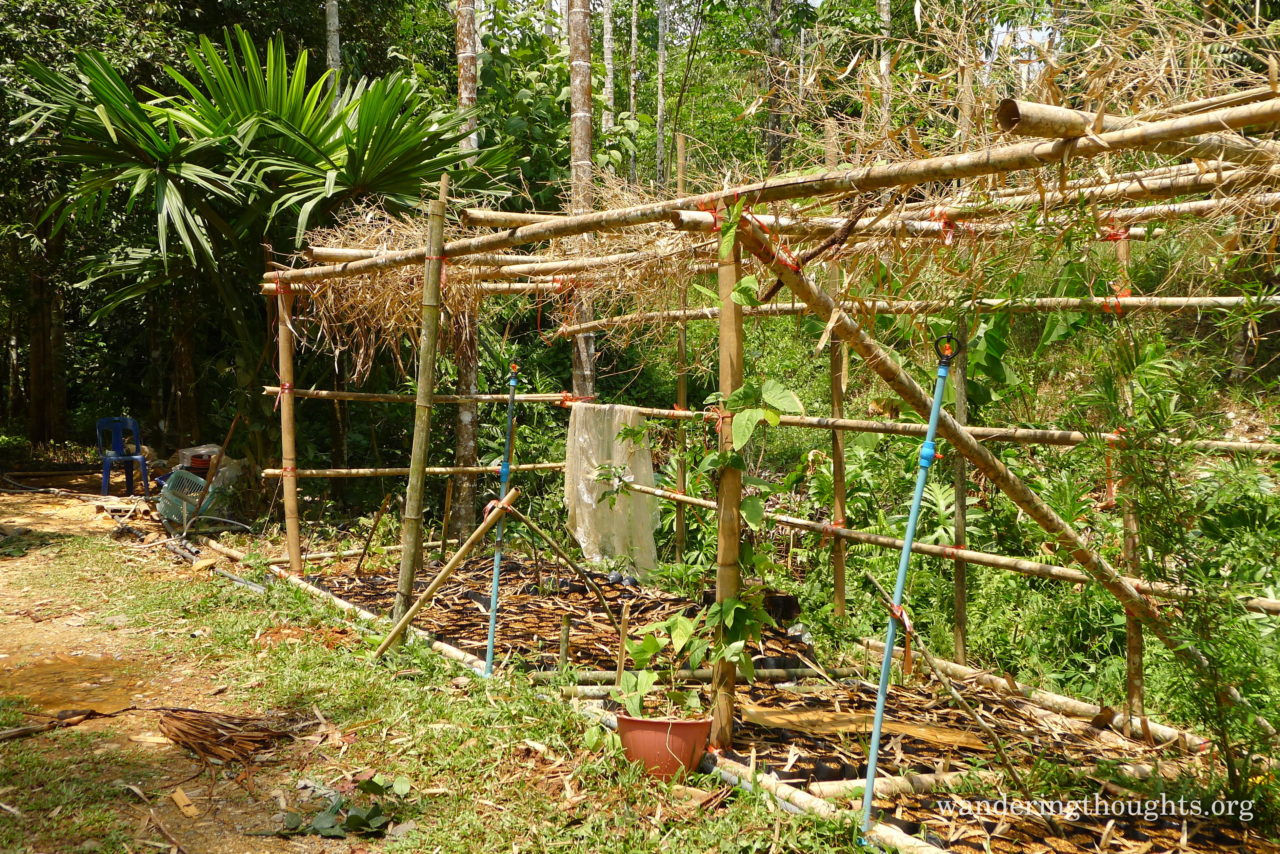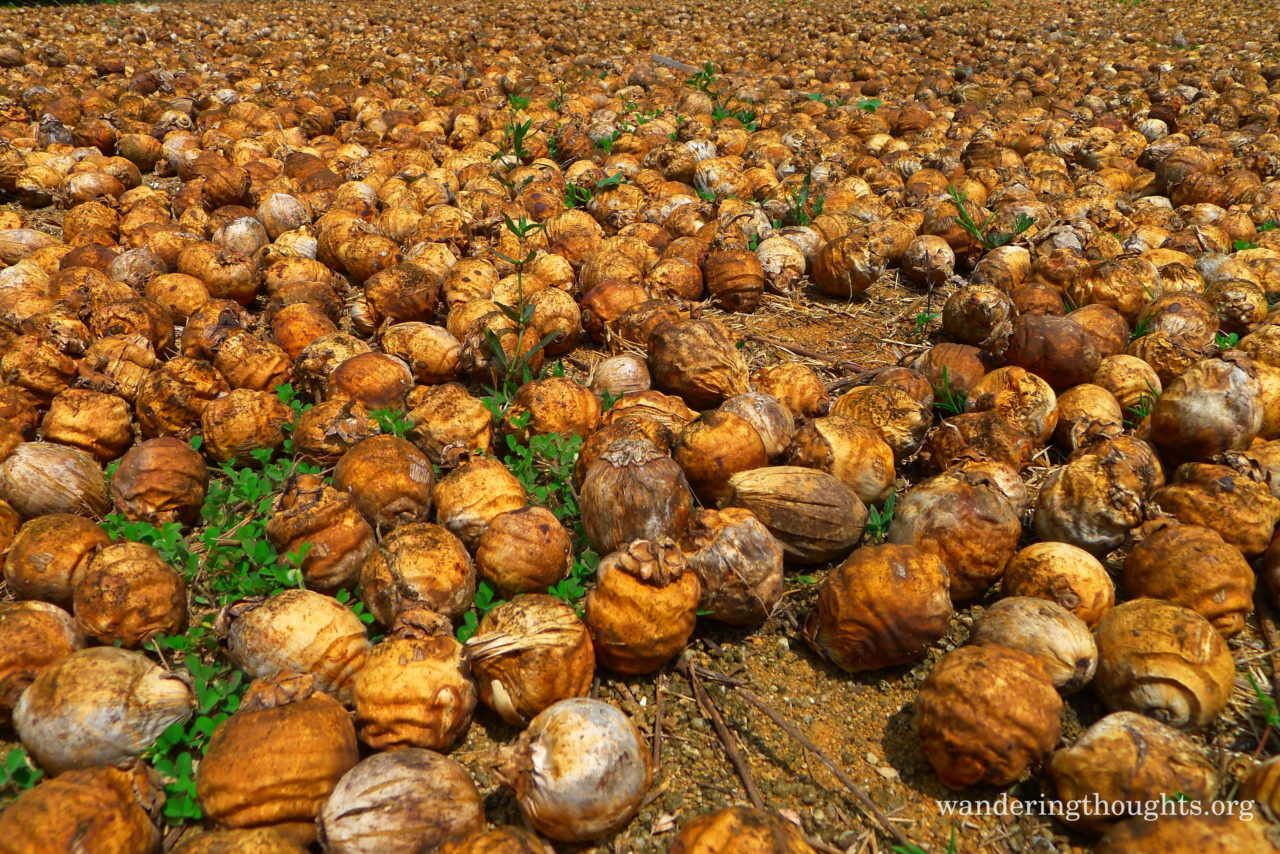 For the next day Weena and her husband were planning to go to an nearby island to check up on their community tourism project. They are building a school for locals to teach interested people how to use traditional longboats. It is mostly supposed to be for local tourists and later maybe also for international ones. The project is aiming at helping with income as fishing is not providing enough for the families. Once again we could not refuse an invitation to stay one more day as this sounded way too interesting to pass.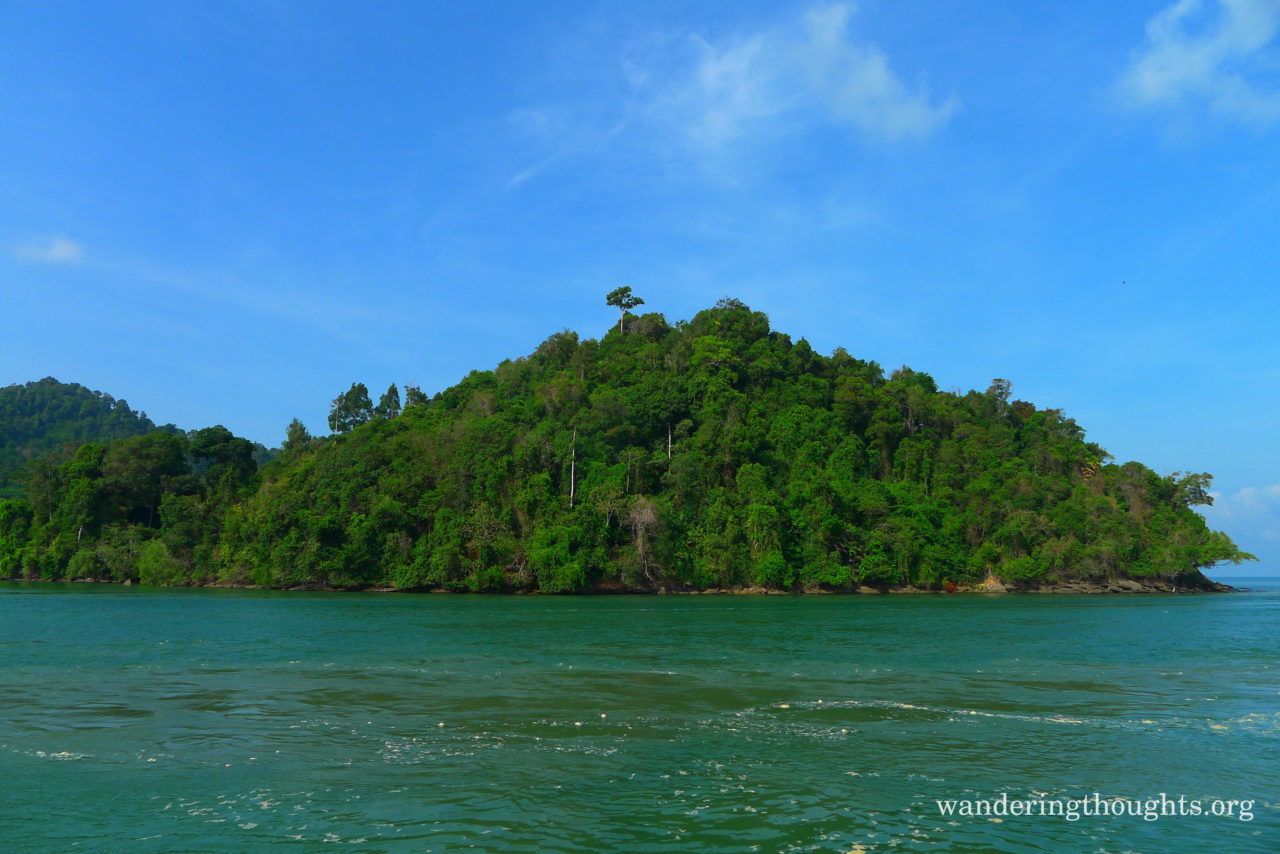 So we joined Weena and her husband on a boat ride…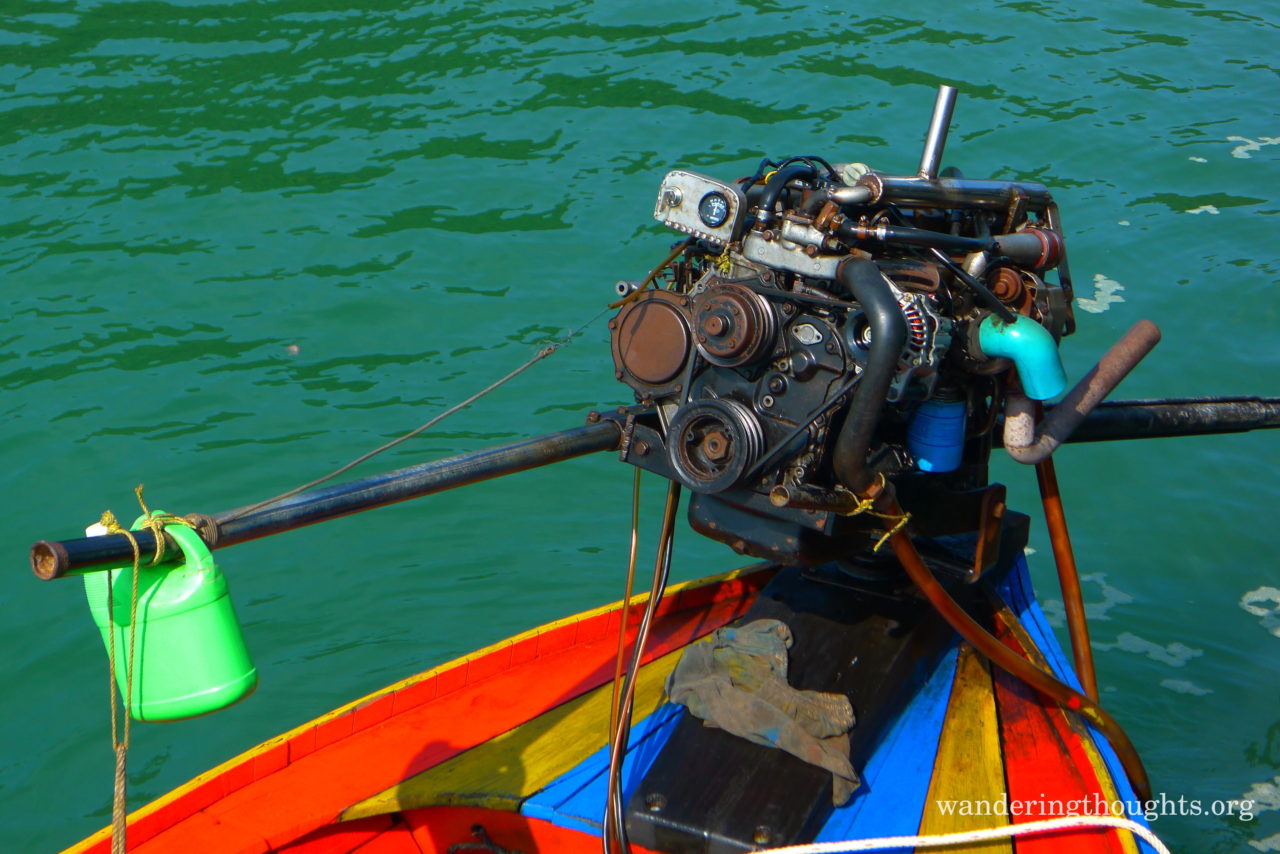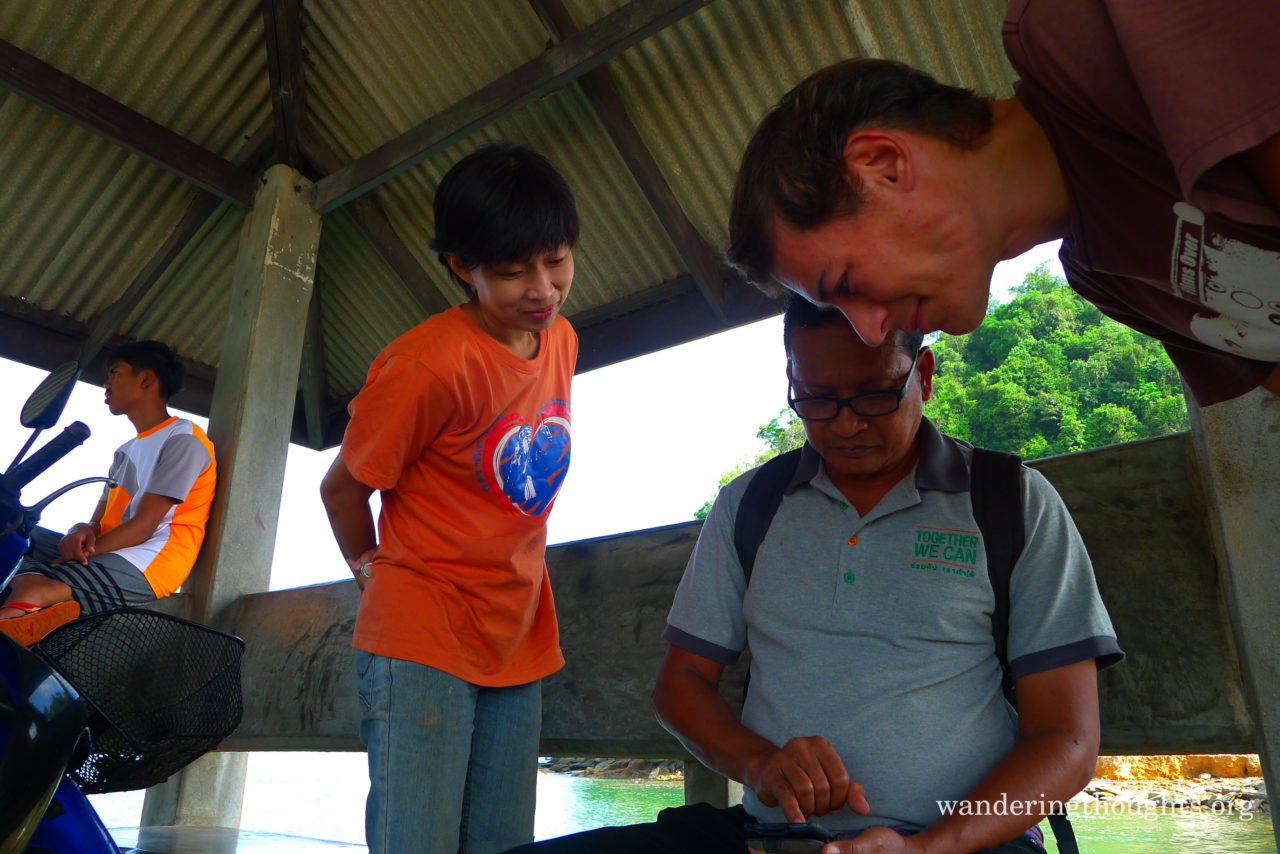 …towards one of the many small islands on the west coast of southern Thailand.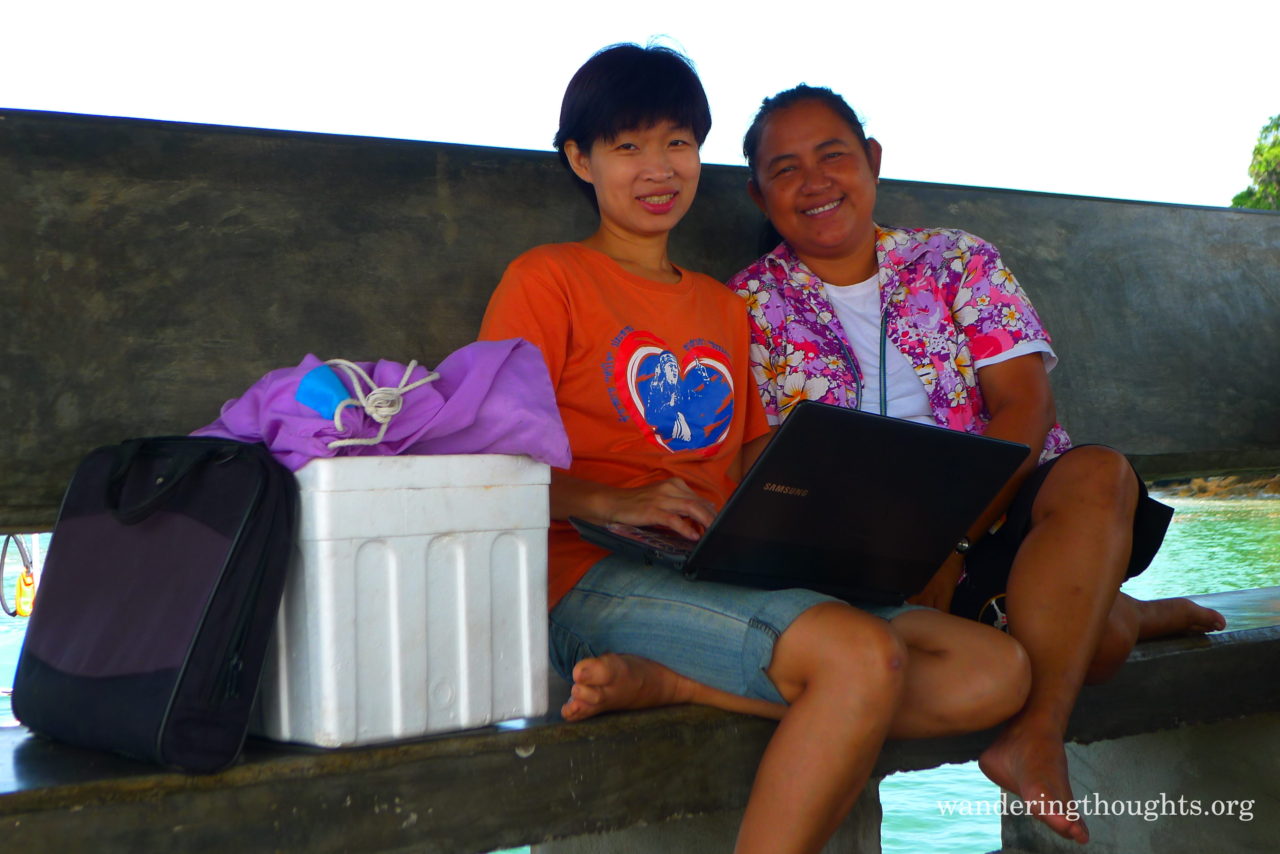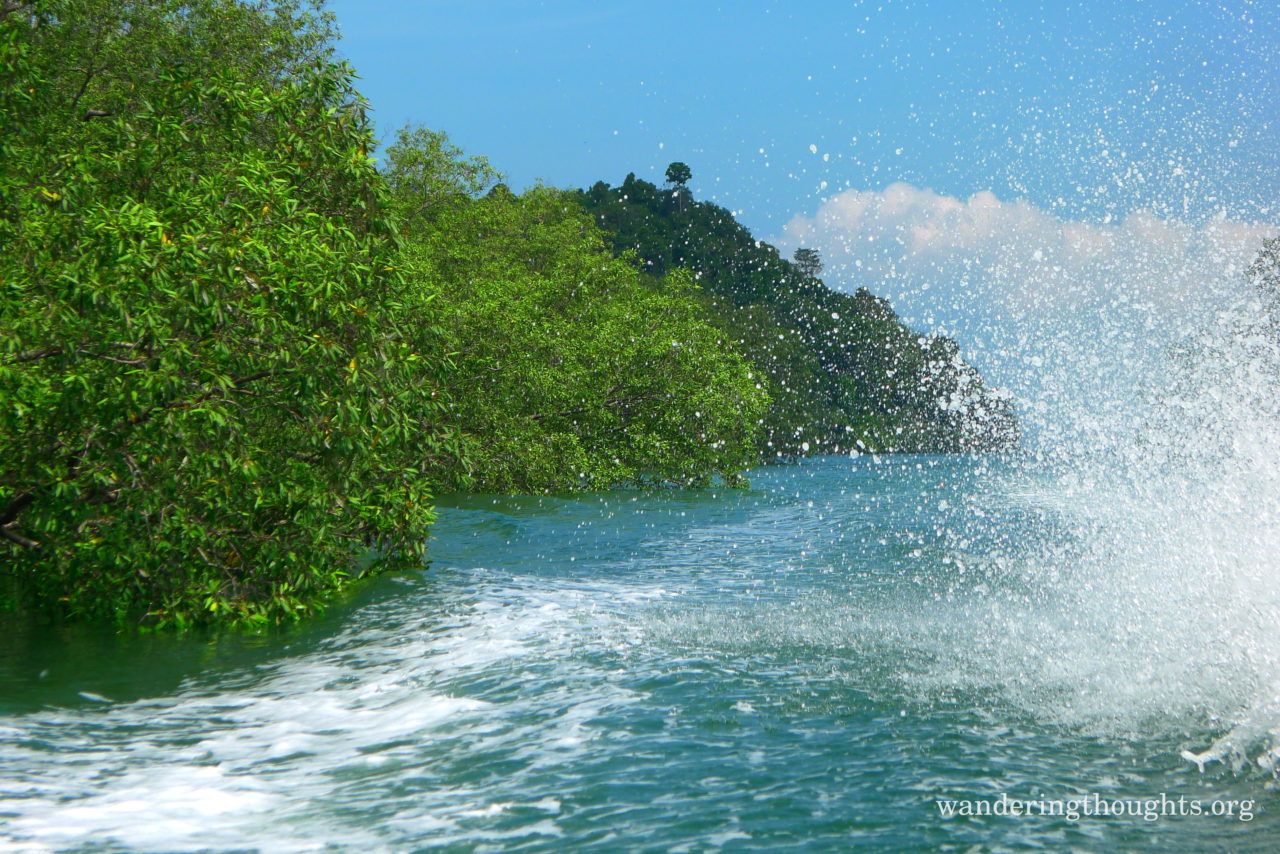 We had time to wander around the island, have lunch and just hang out for a while.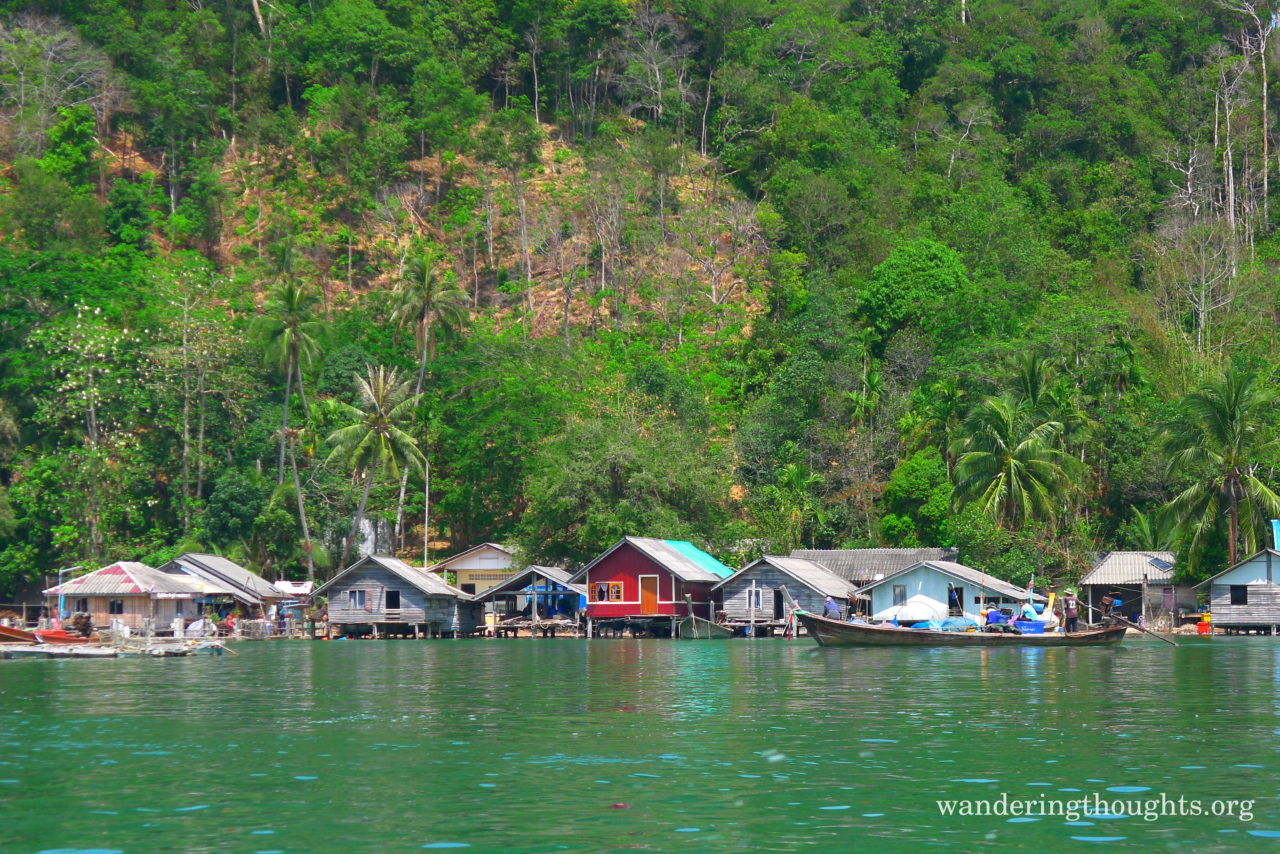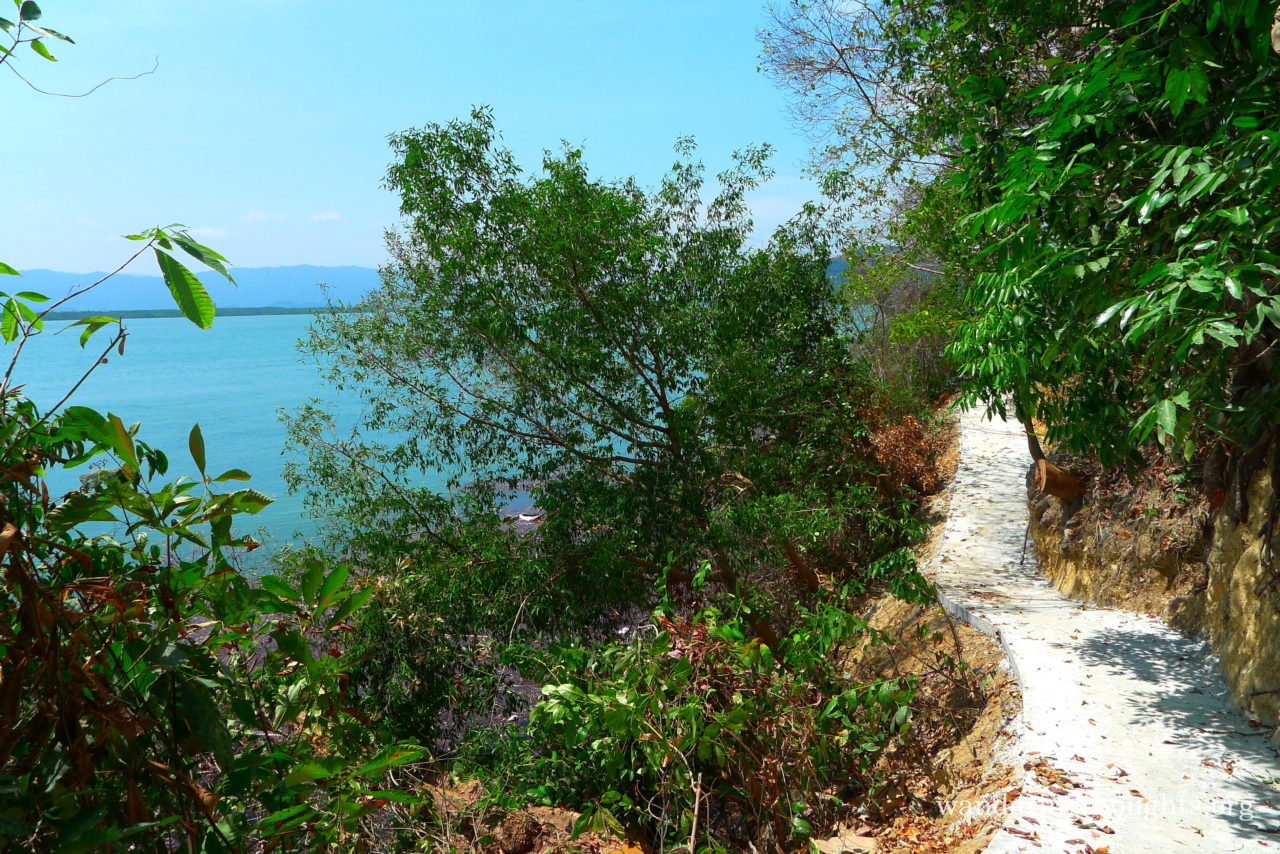 Construction for the boating school was in progress:
It was amazing to see Weena and her husband work and get some insight into problems which local communities are facing.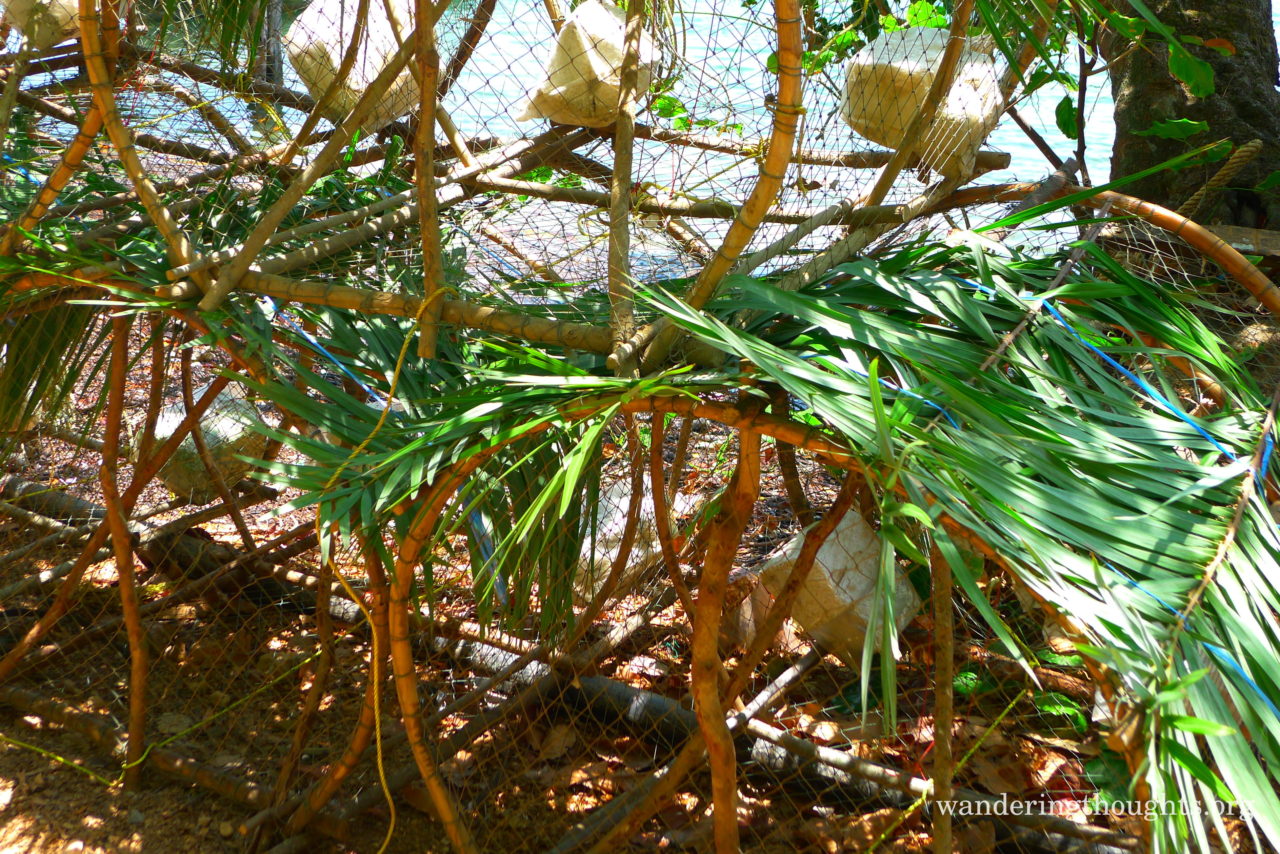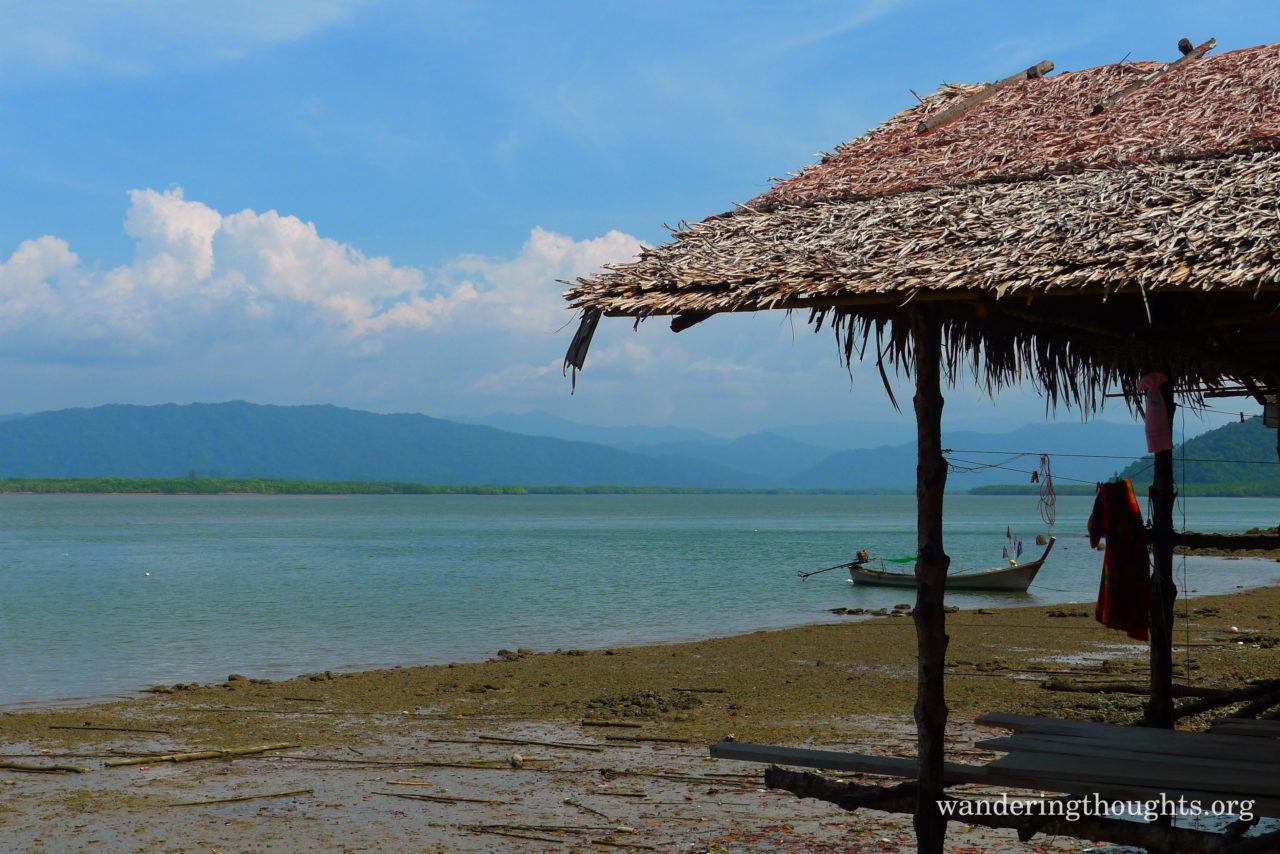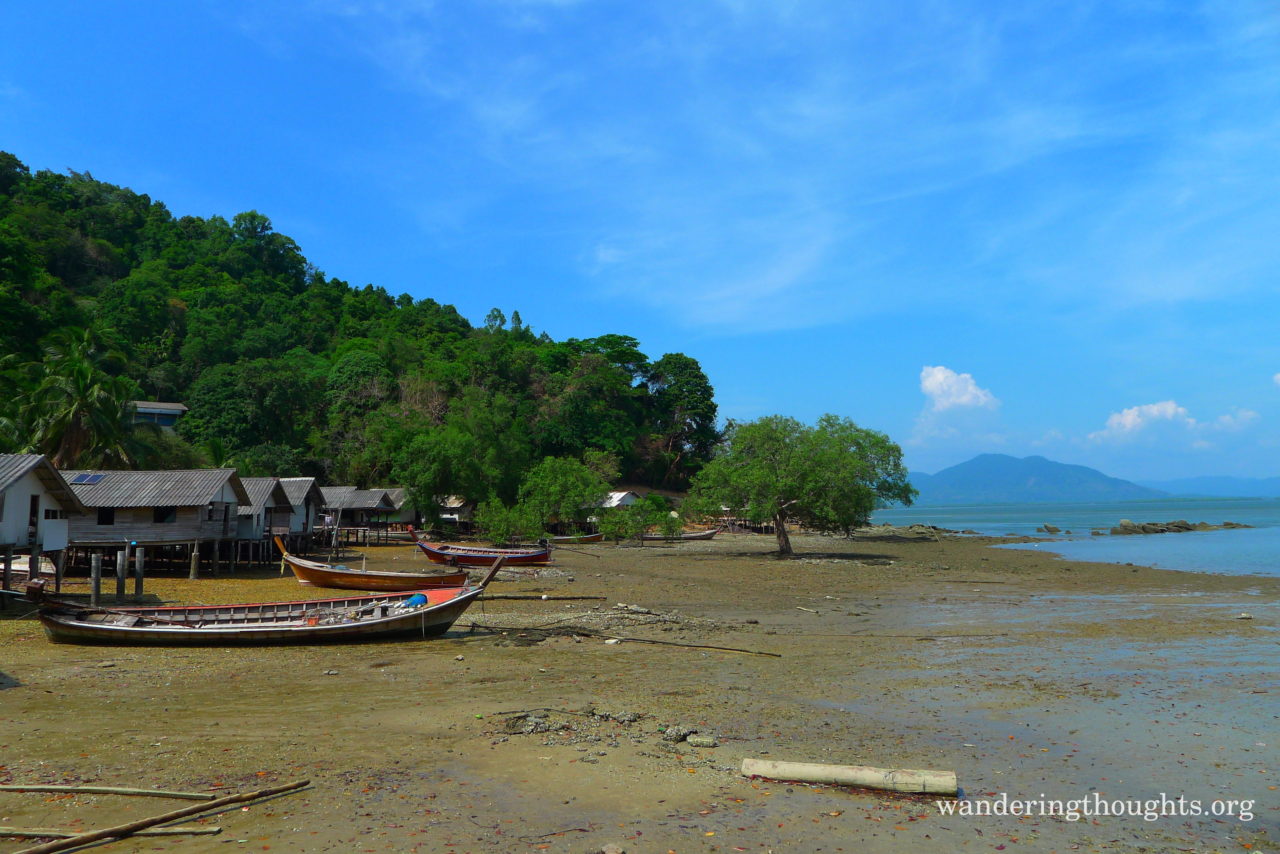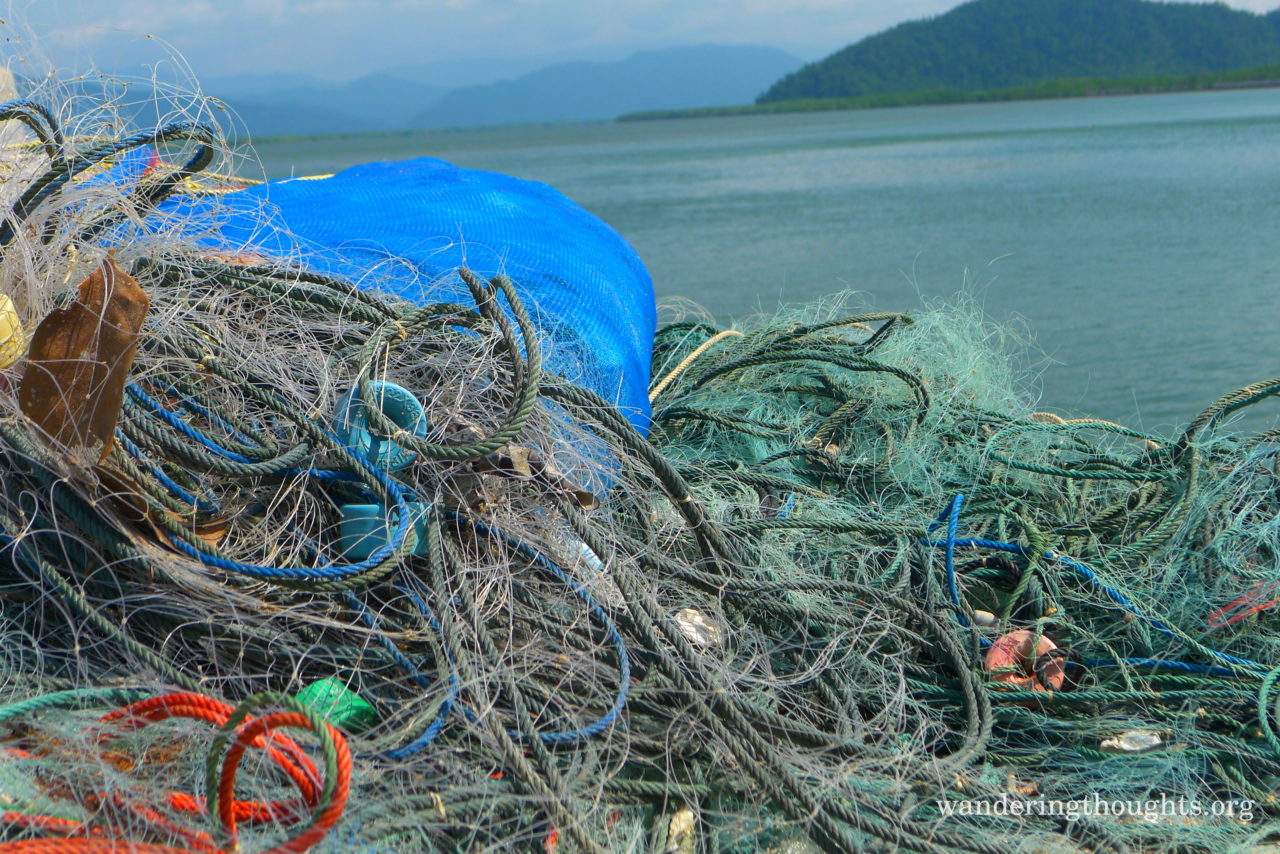 On our way back Torsten got to try himself at steering a boat which was not as easy as it looks :):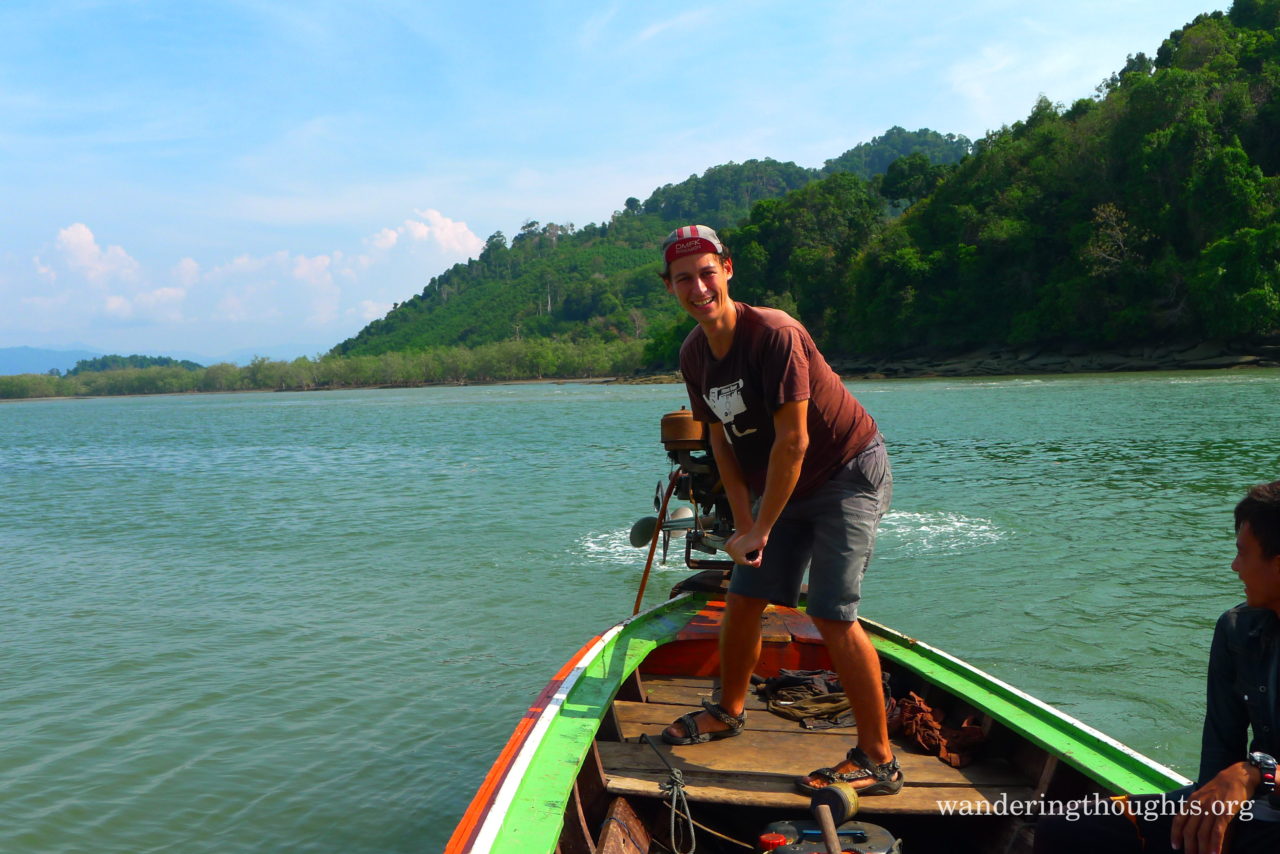 Thank you so so much Weena and family for letting us stay with you and including us into your projects!! Learning about local initiatives and ideas is a great way of learning about communities and their challenges. Thank you!