February 2016
Wanting to go overland (over sea) to Singapore we needed to go to Kalimantan / Indonesia once more.
At first we had a few beautiful days of hilly riding from Kuching to Pontianak. It was nice to go back to Indonesia and we loved finding familiar things again.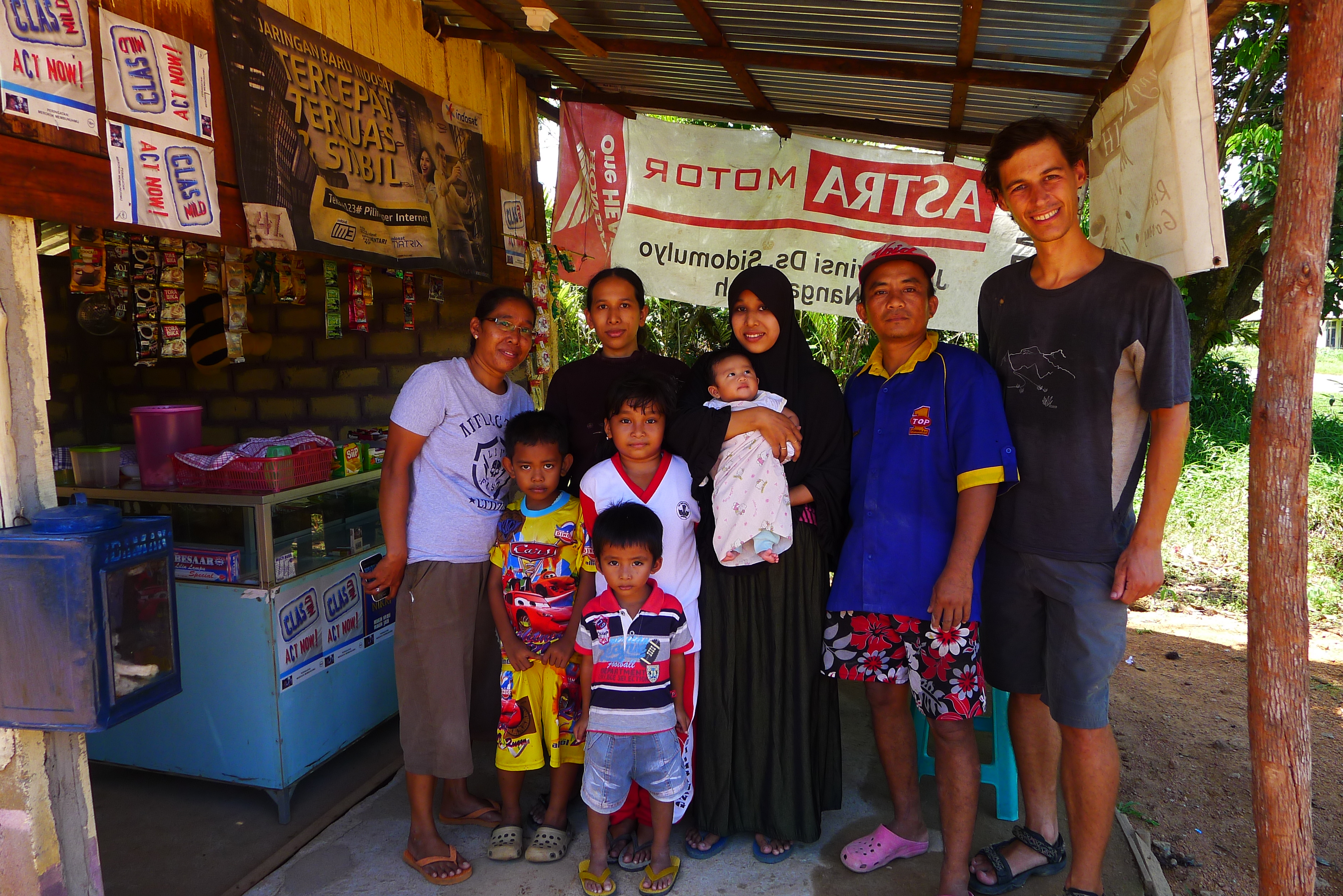 We had a lot of Nasi Campur (Rice with mixed things on top), drank sugar cane juice and talked to friendly locals.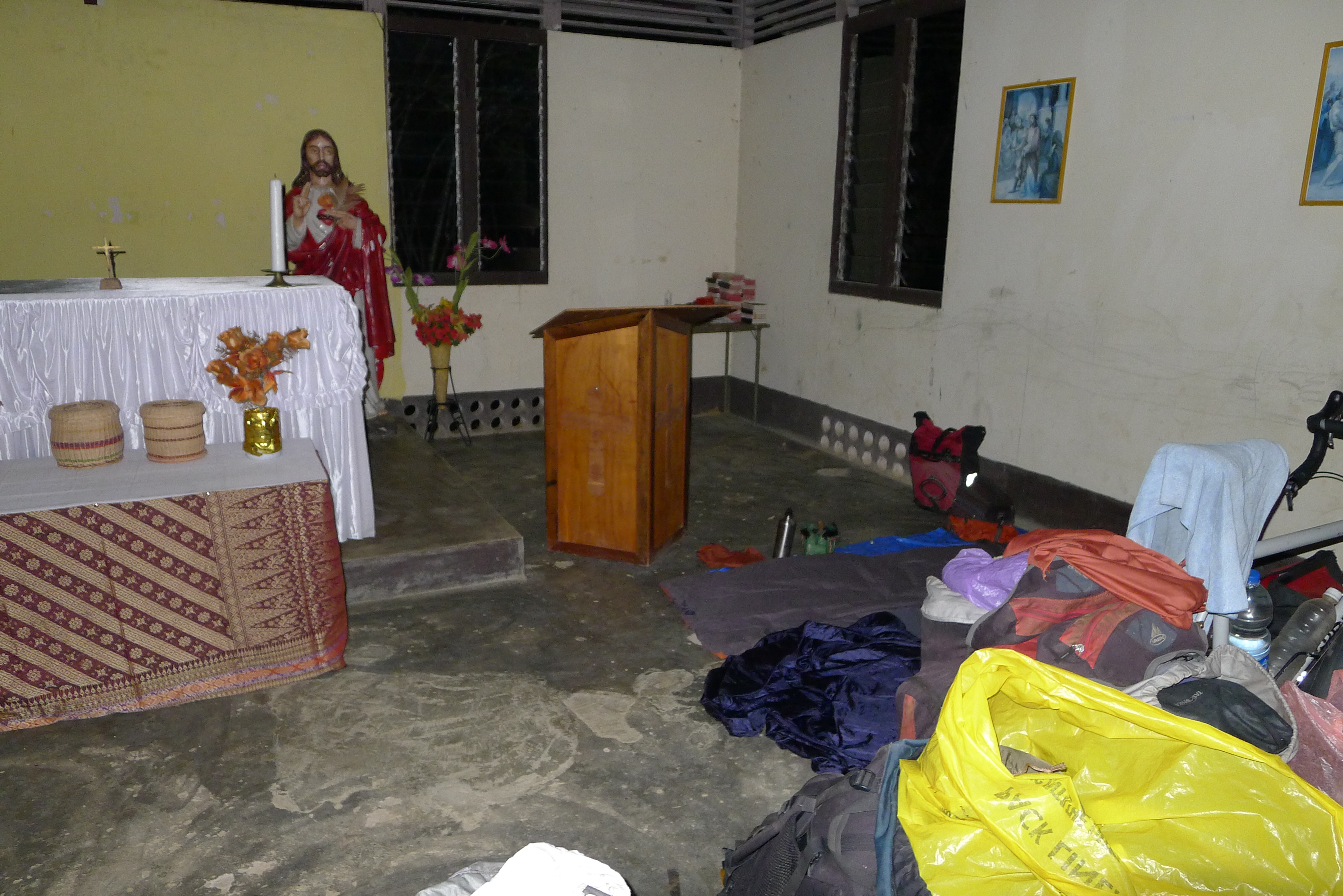 One night we stayed in a church as a thunderstorm came rolling in and we slept really well!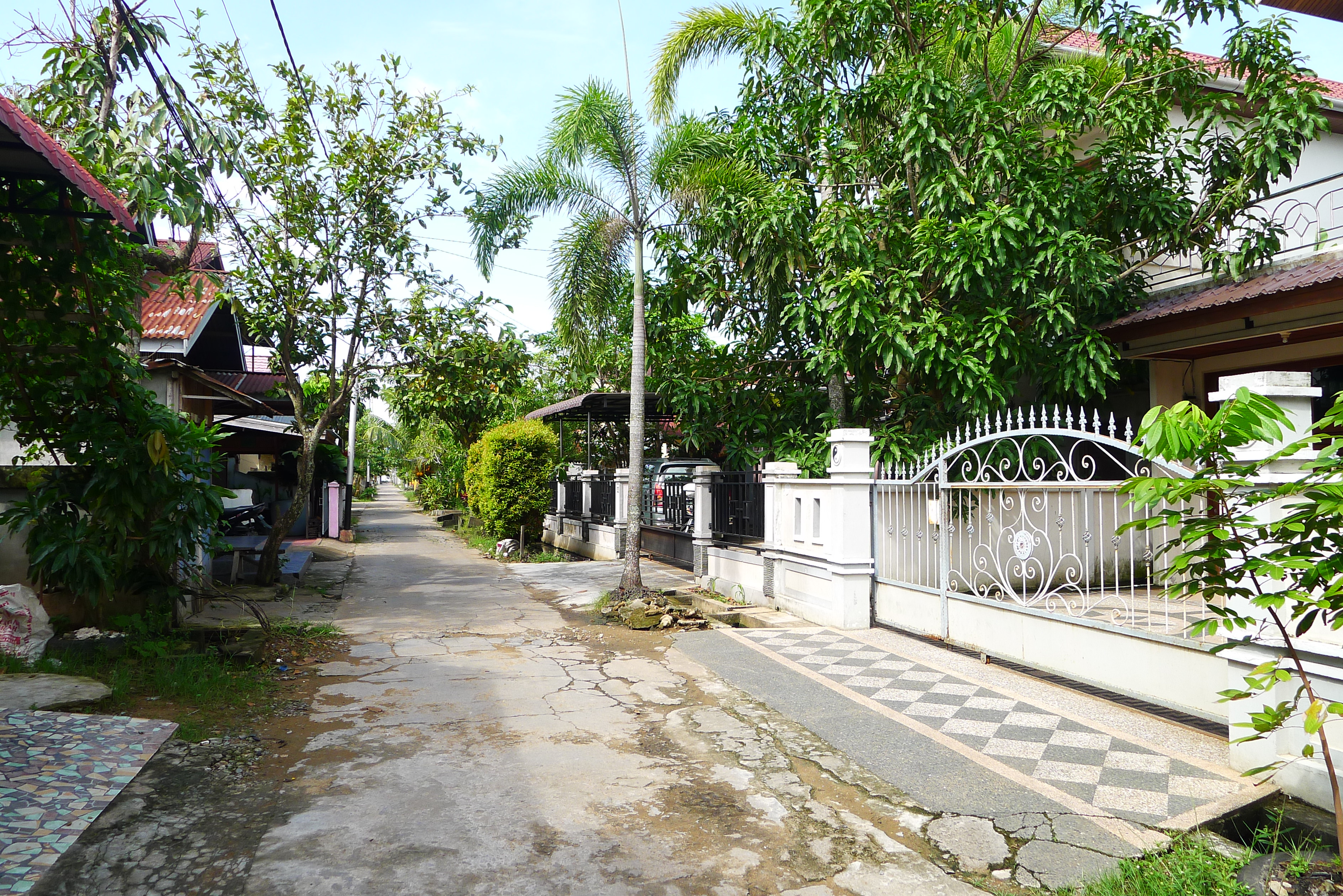 In Pontianak we stayed with Leonie, our couchsurfing host. She is engaged in a local NGO working with less privileged children and it was very interesting hearing about her work with them. We would have liked to have more time with her but our next ship towards Singapore was already waiting.
While doing research on the boat Torsten saw that we would pass the Anambas islands while going towards Singapore. When he read up on them he found out that they are supposed to be really beautiful with lots of corals and snorkelling opportunities. So we decided to stop there for a few days. As the PELNI boat runs only every two weeks we confirmed with a local that the small ferry is actually running which it was. At that time.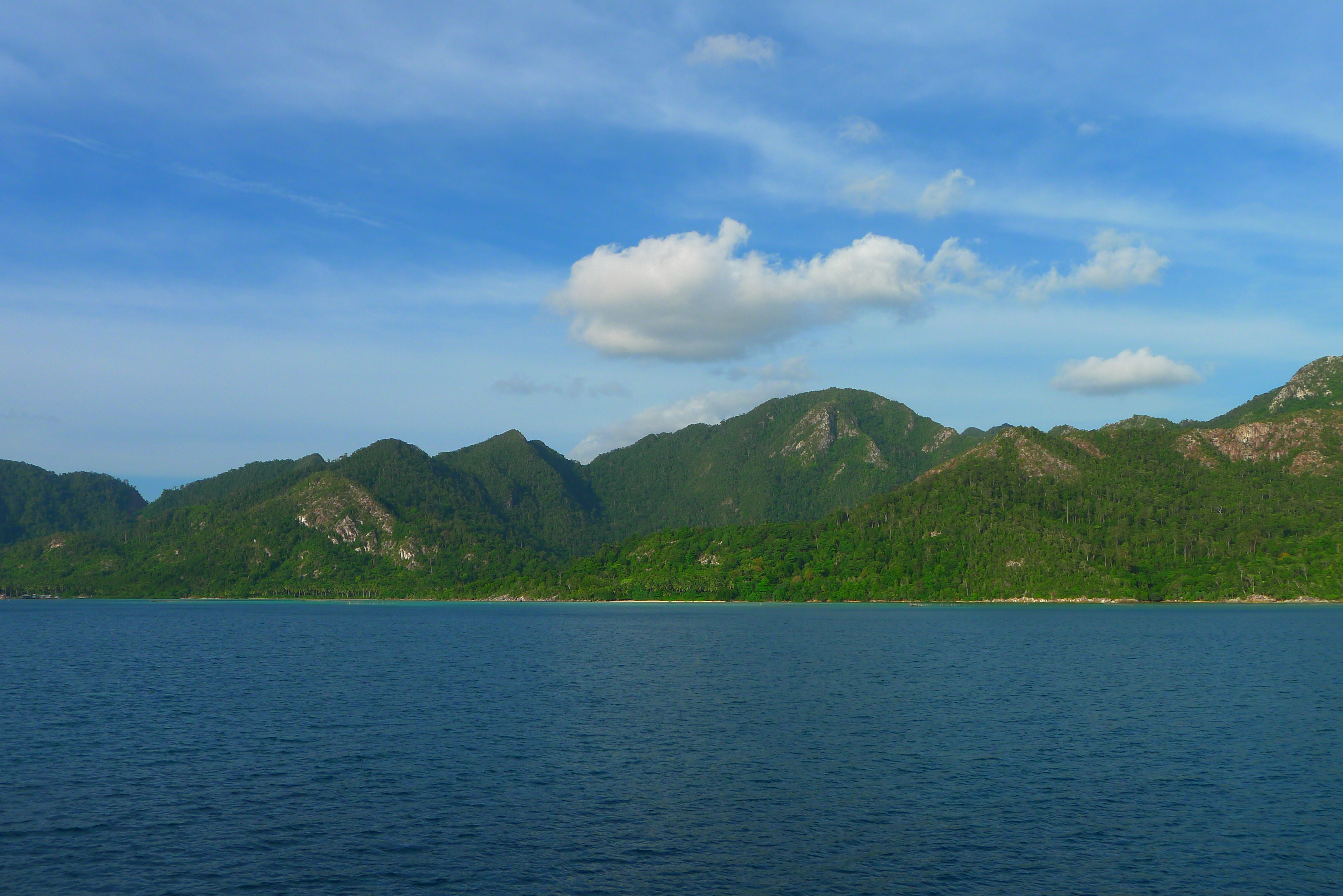 So we boarded the ship and spent the next 30 hours on sea. Once again I was in love with just being out there, watching the endless water and the sun. It is really peaceful.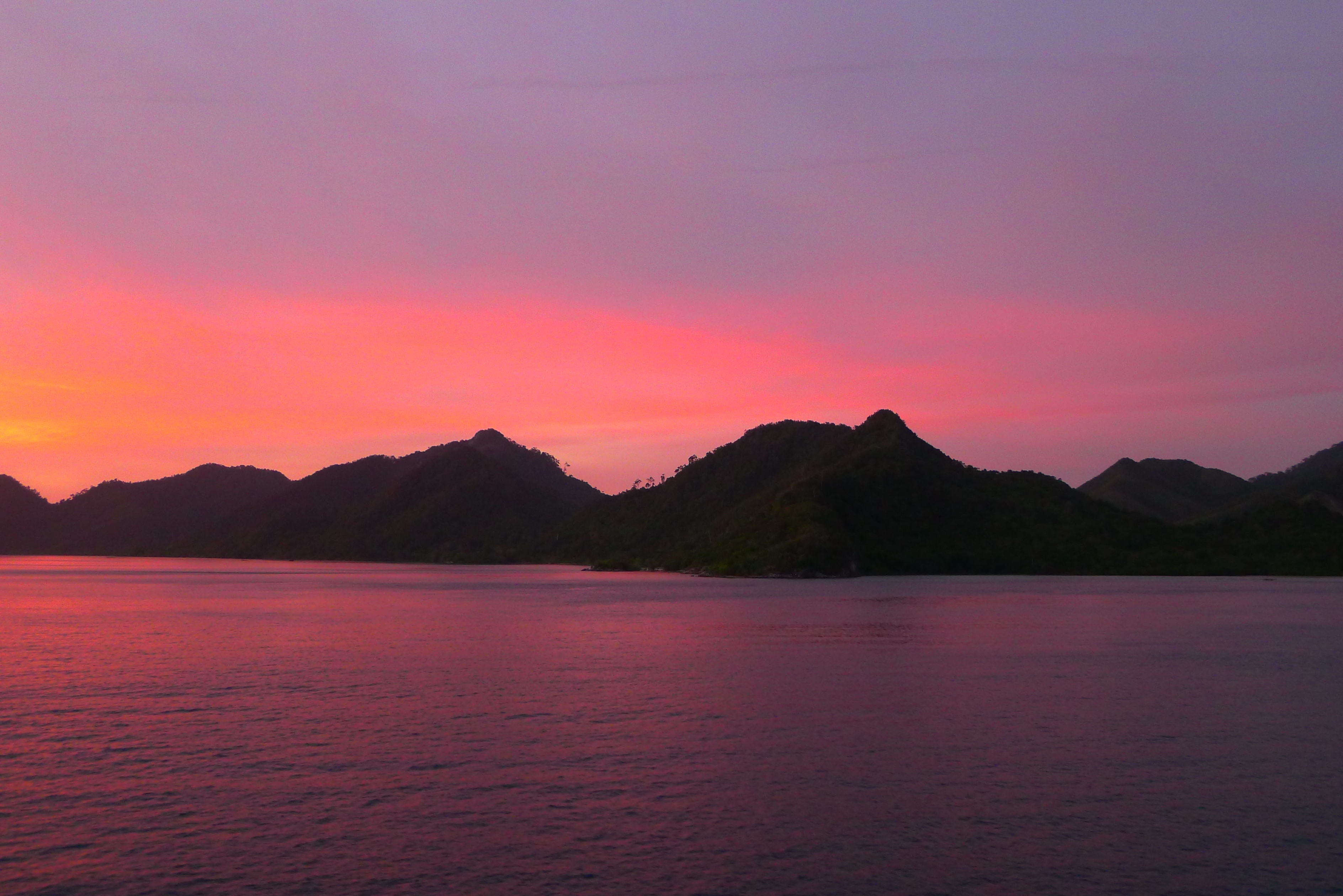 When we arrived in Tarempa early in the morning, a few locals invited us to have coffee with them at the harbour which was just the perfect welcome.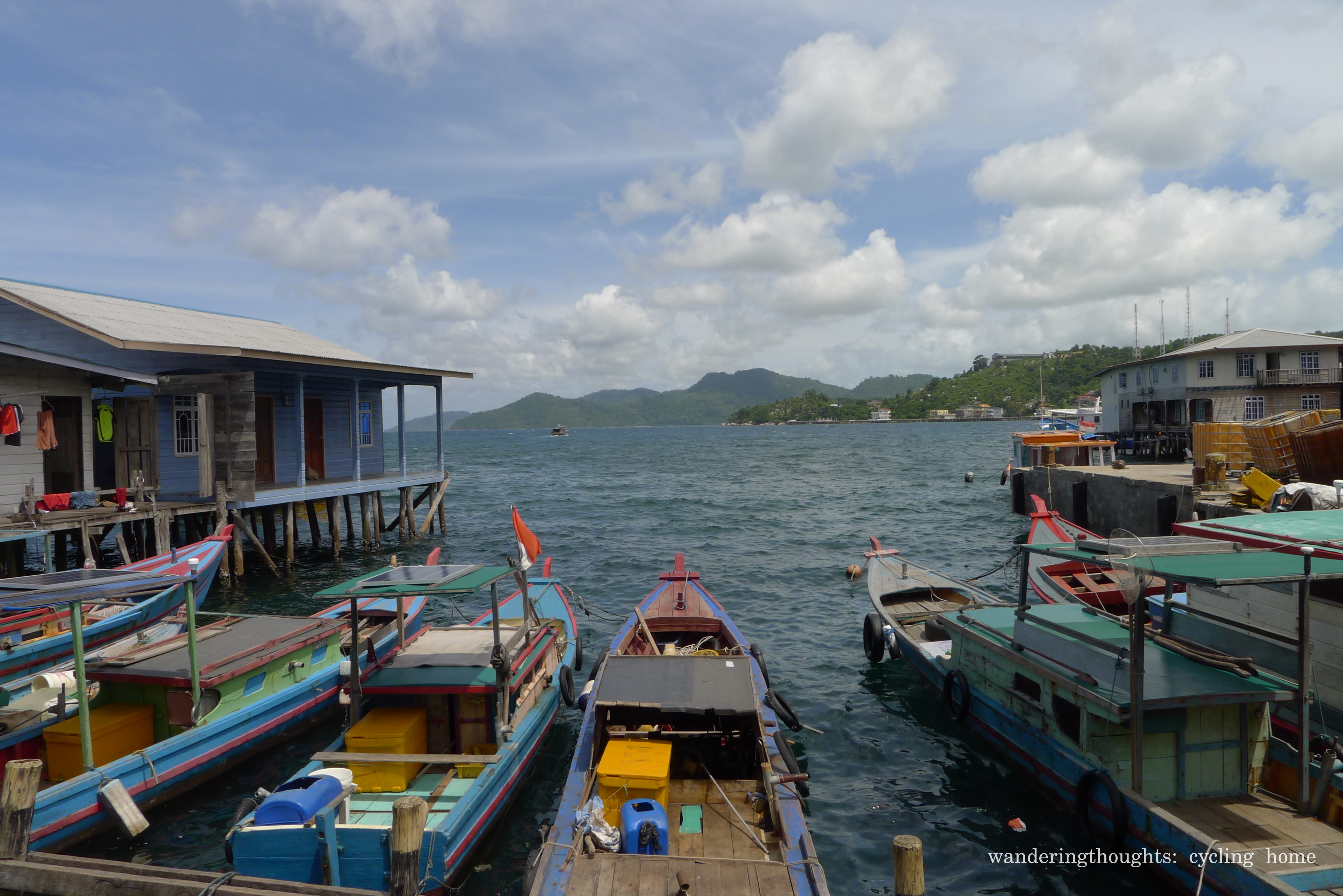 A bit later we met with Steve and he showed us to his hotel where we ended up staying for almost two weeks. How did that happen? Oh well. Usually there is a small ferry that sails to Pulau Bintan (close to Singapore) every couple of days. During monsoon season it might get cancelled sometimes. In our case it got cancelled due to strong winds once, twice, many times until we stopped counting. In the end we waited for 13 days.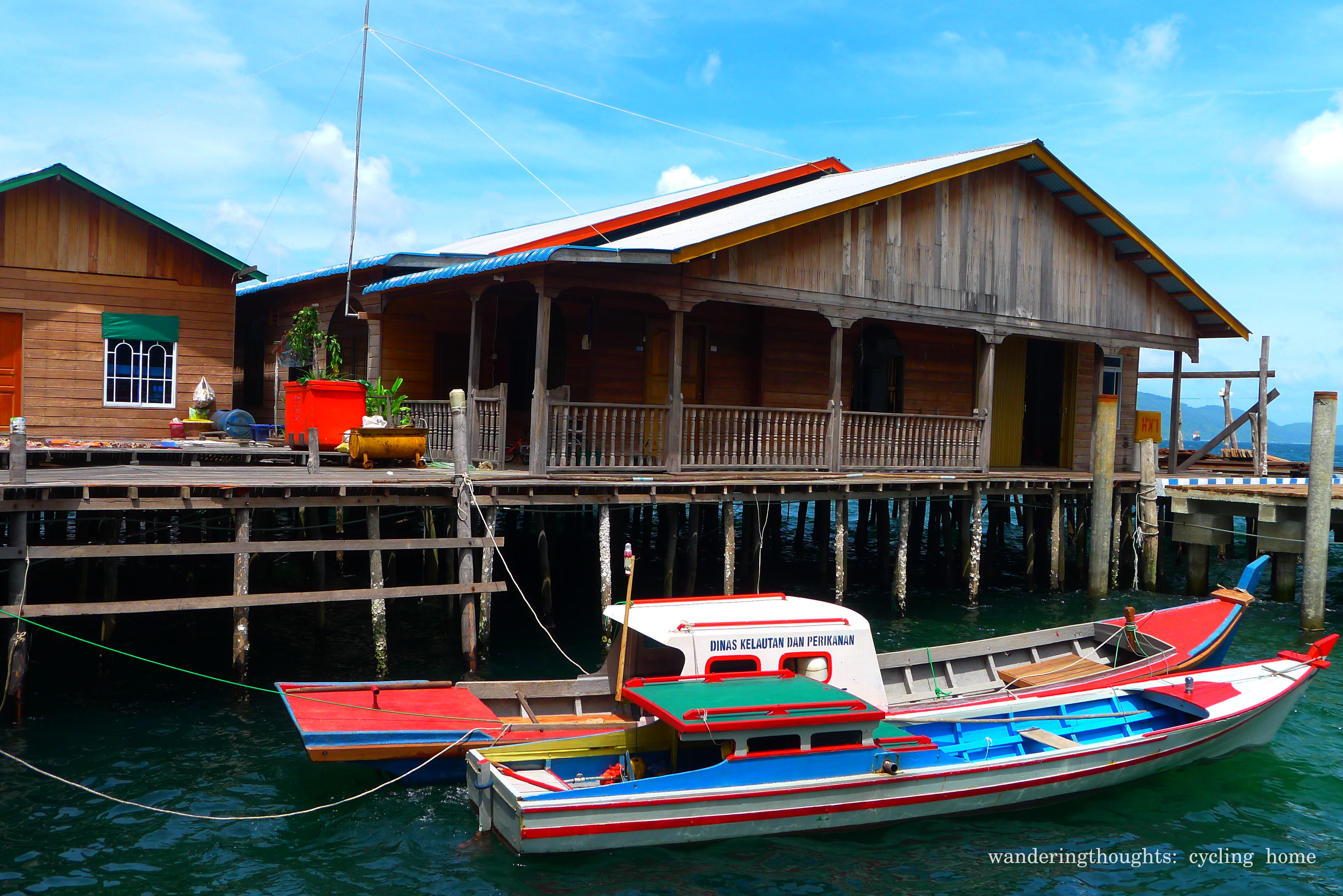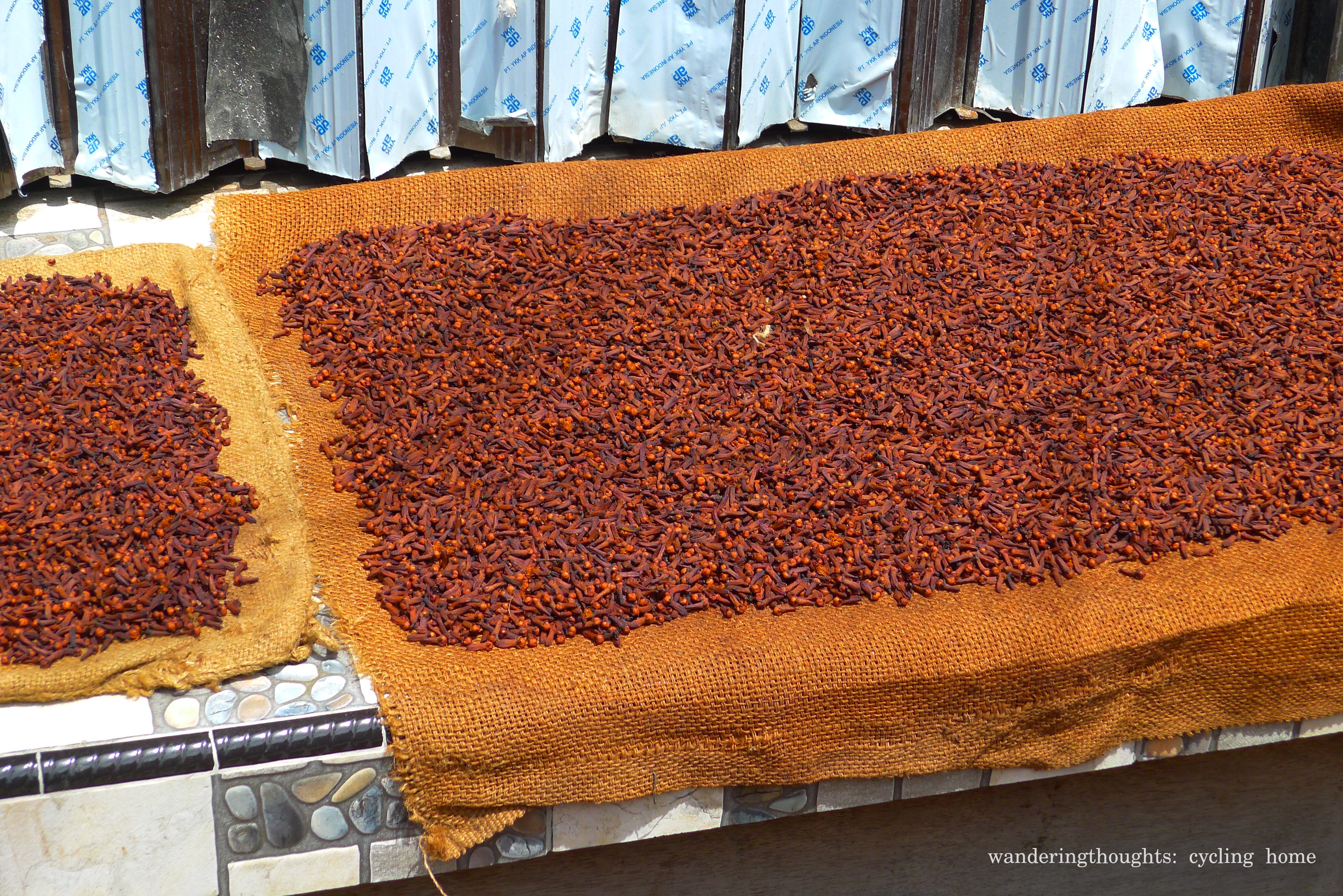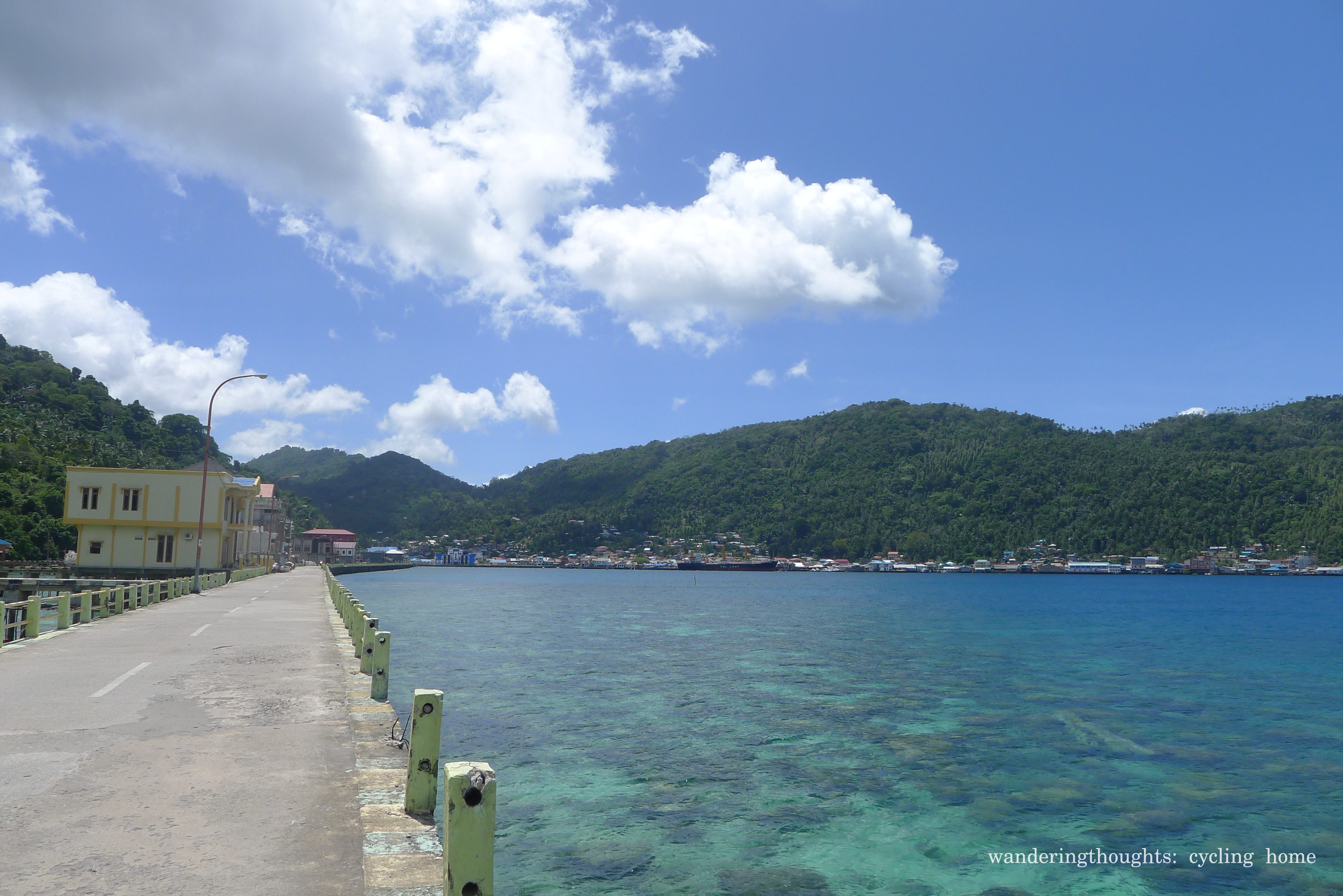 So, two weeks on a tropical island – that doesn't sound too bad you say! Yeah well, it doesn't but for some reasons I still had a hard time.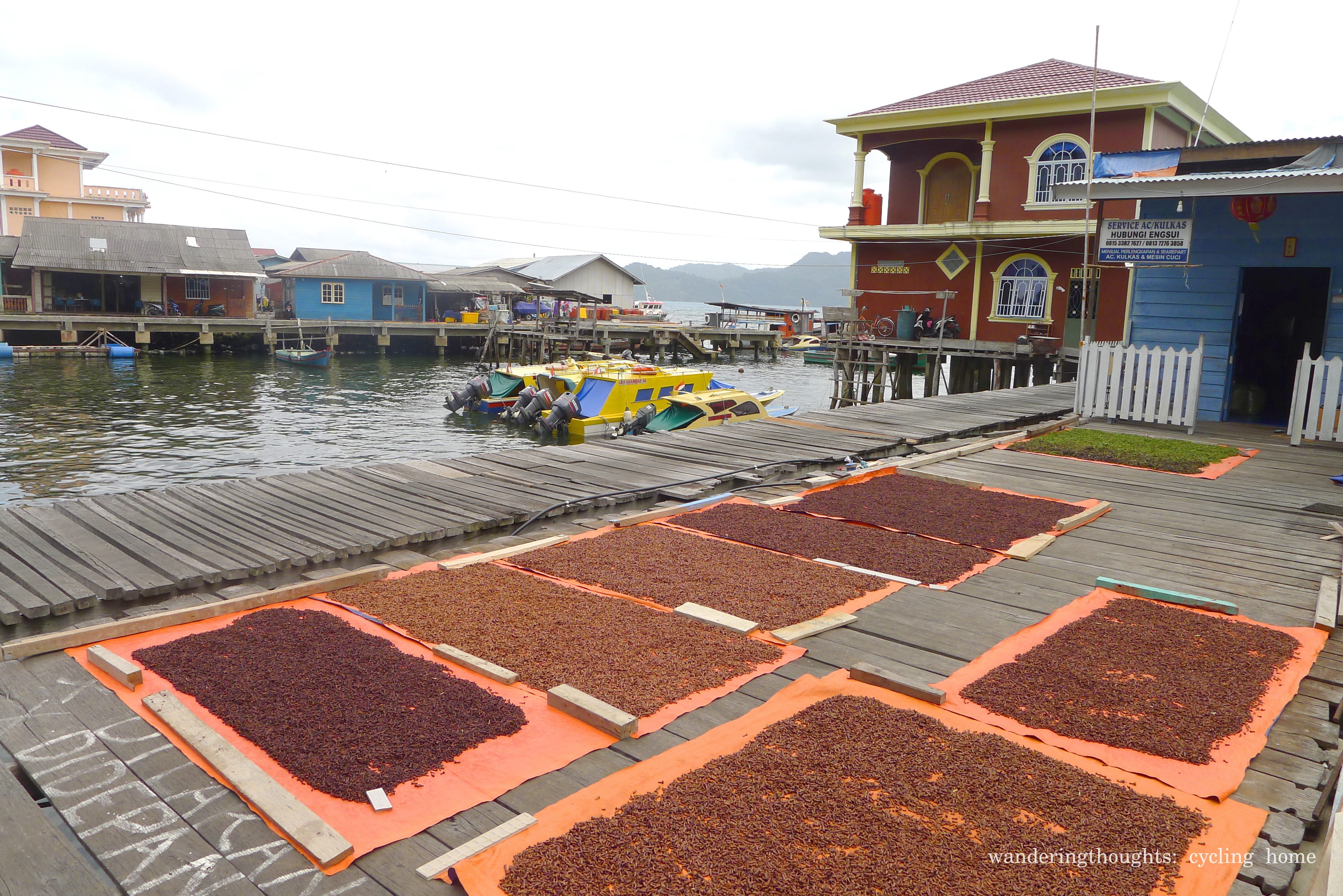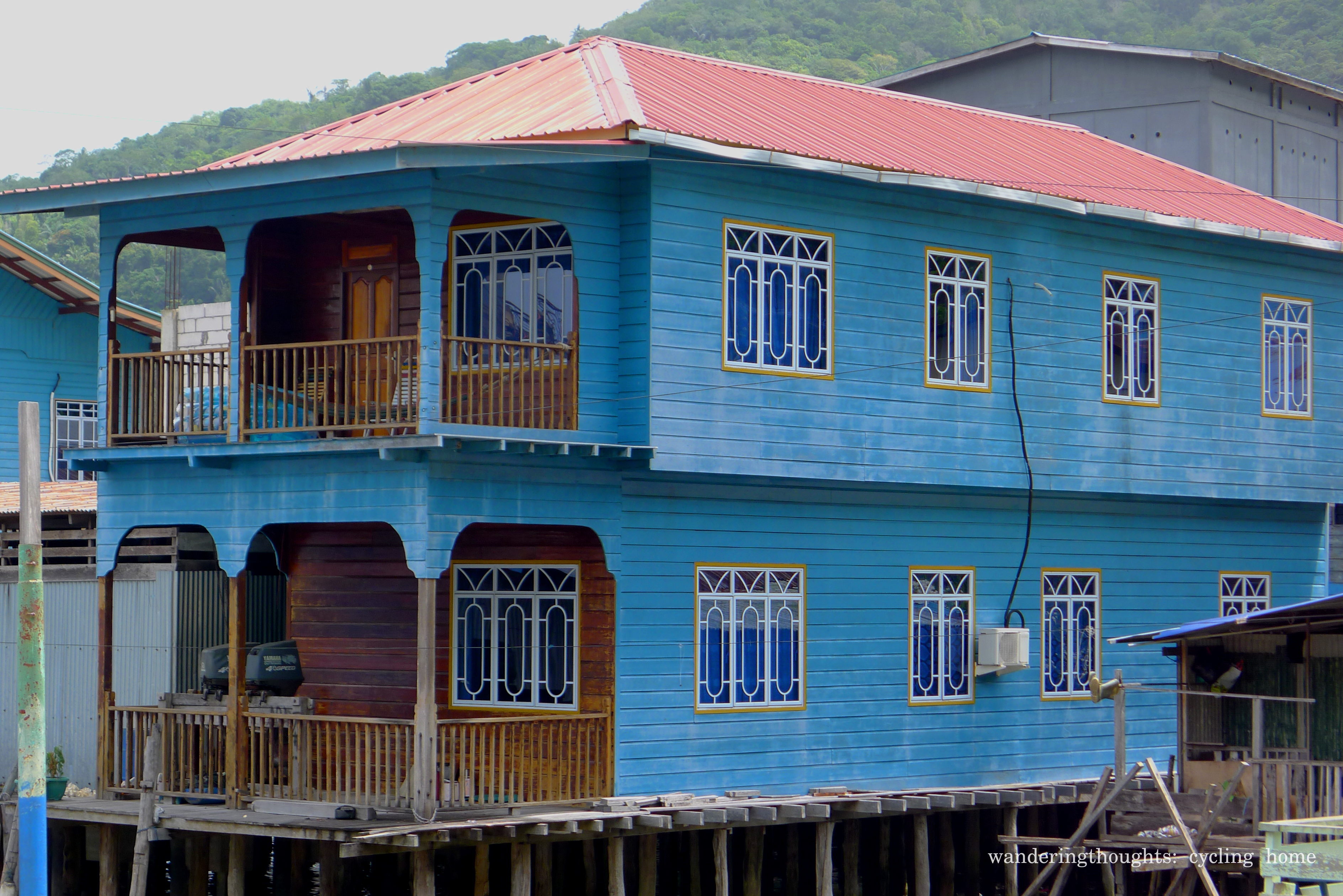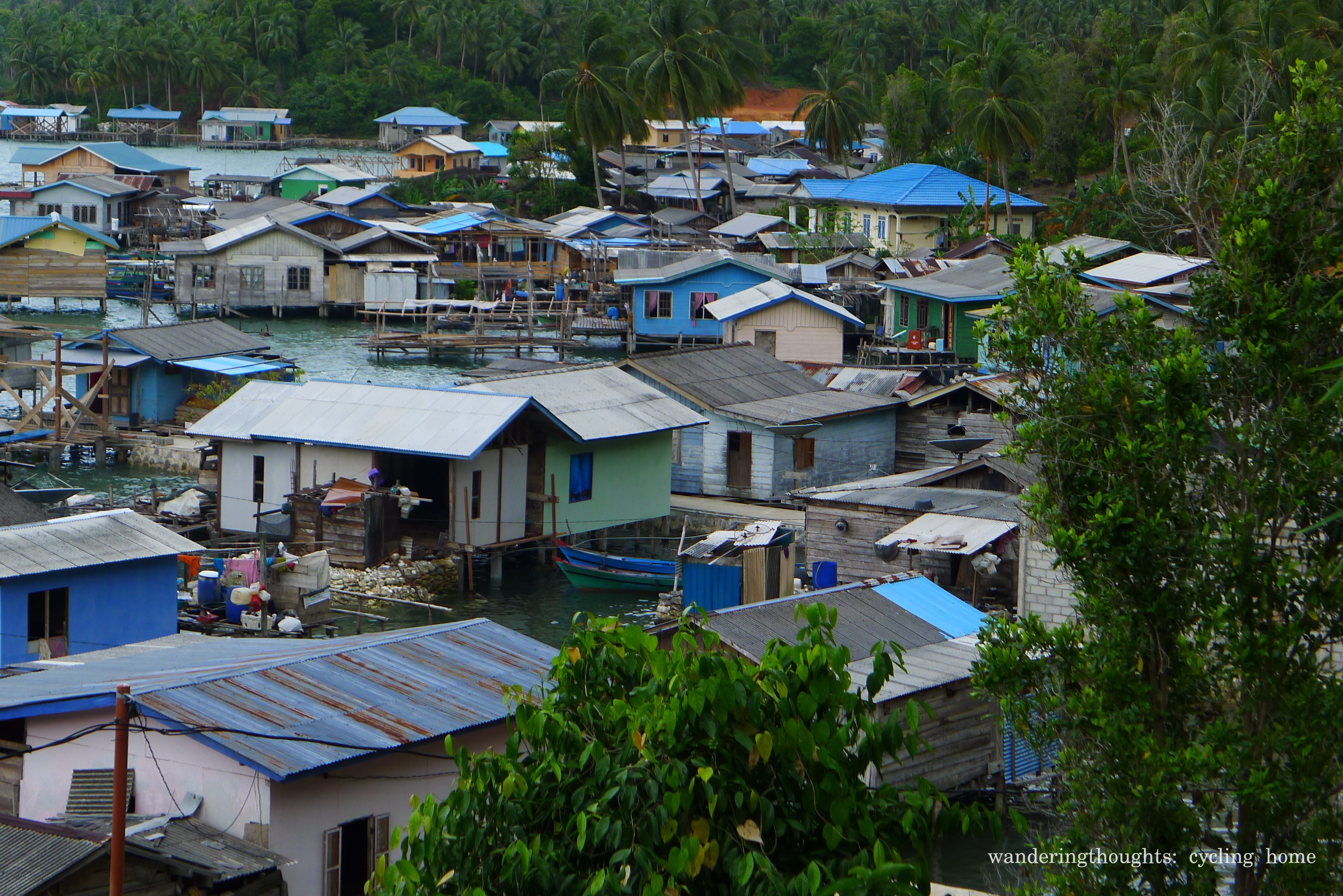 Siantan is a small island, far away from the mainland. There are shops and eateries with local food. We found one restaurant which probably had the best Indonesian food we have ever eaten. But what to do when you miss that damn German bread and jam with more fruit than sugar?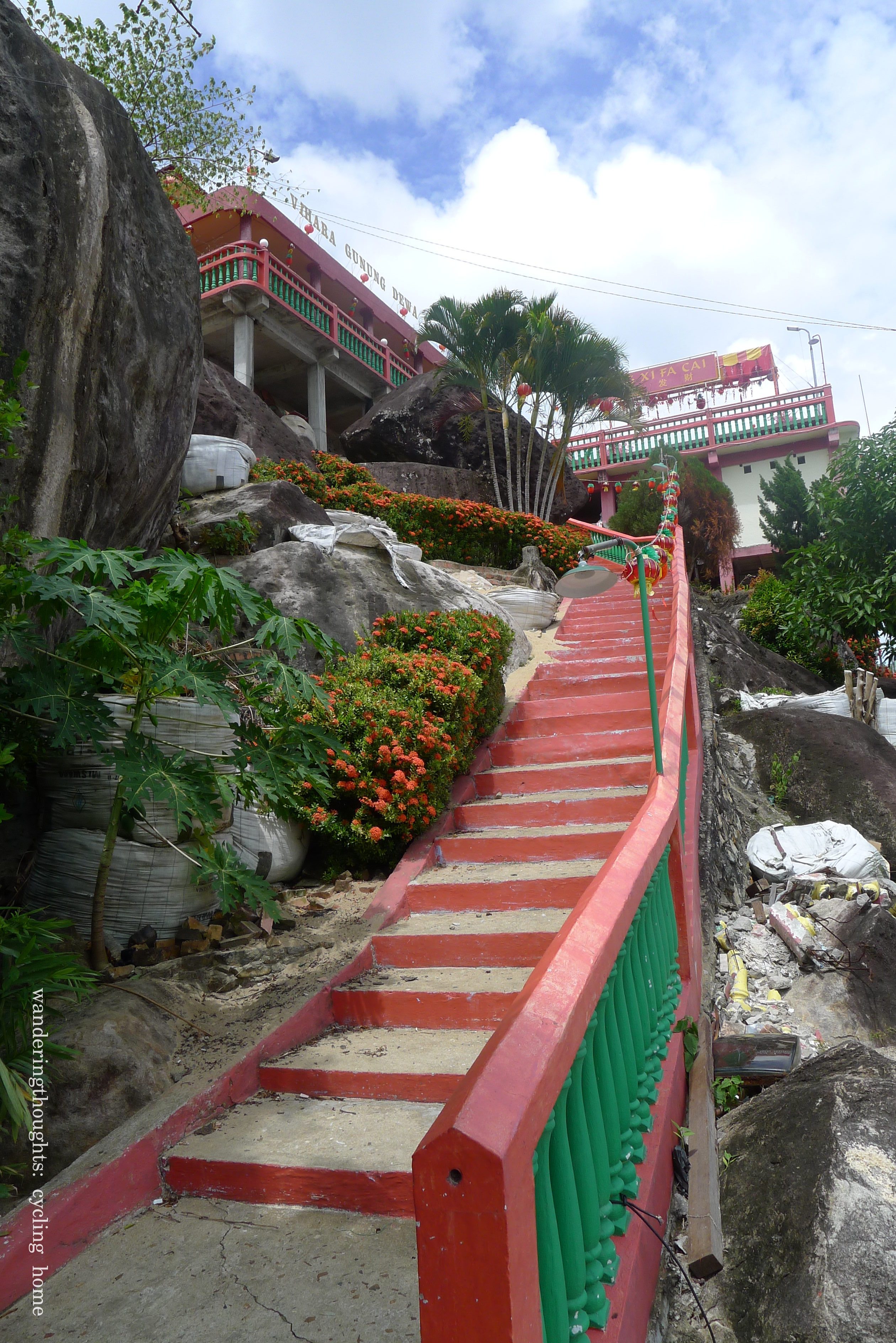 Other than being homesick we had a bit of a hard time figuring out what to do on the island. Siantan is not a touristy place. Which is awesome of course as you get to experience local life(s). But it also means that it took us some time to find out what you can do on the islands. We tried to do some writing and working which was not that easy as the internet connection was mostly slow to non-existent.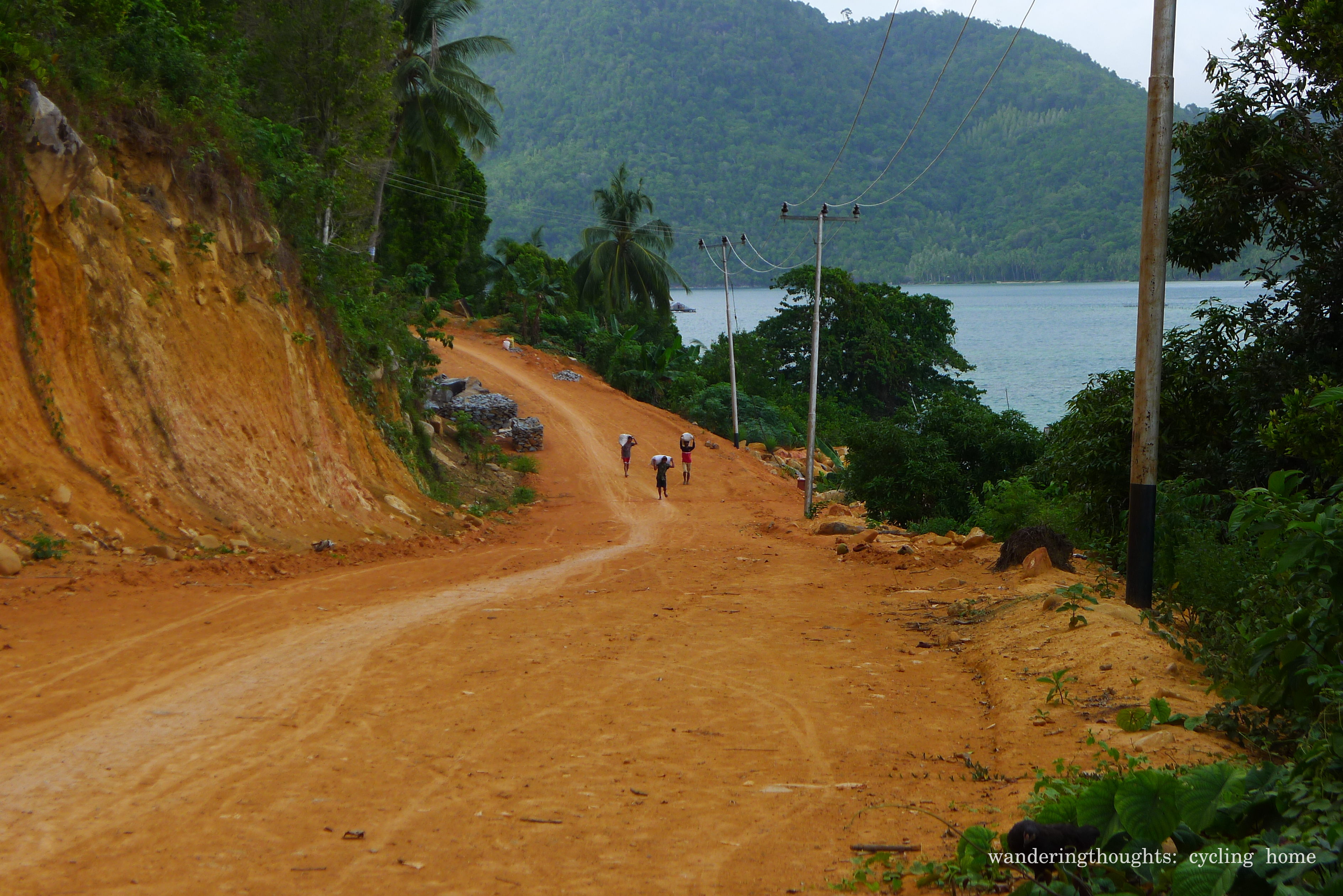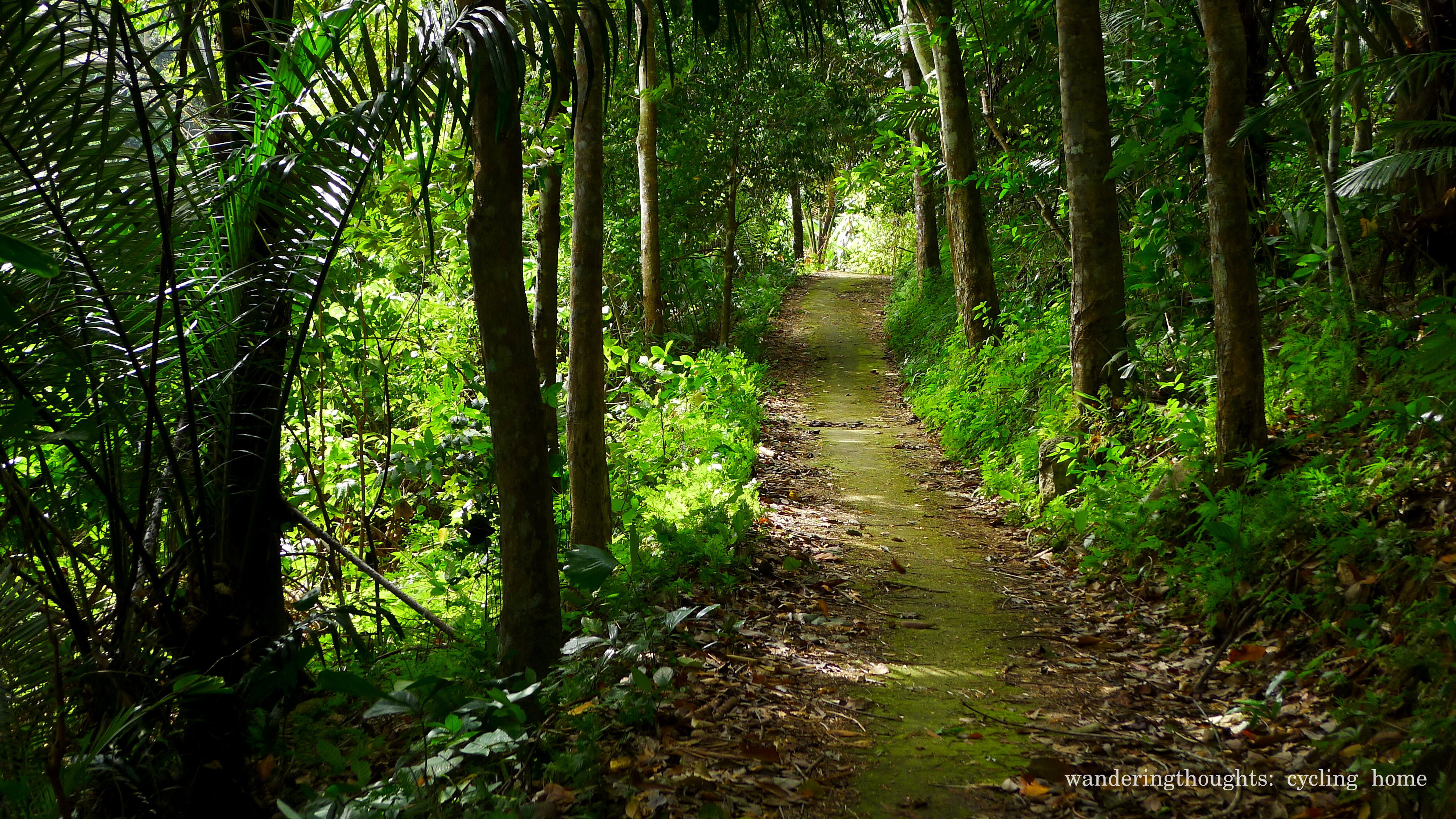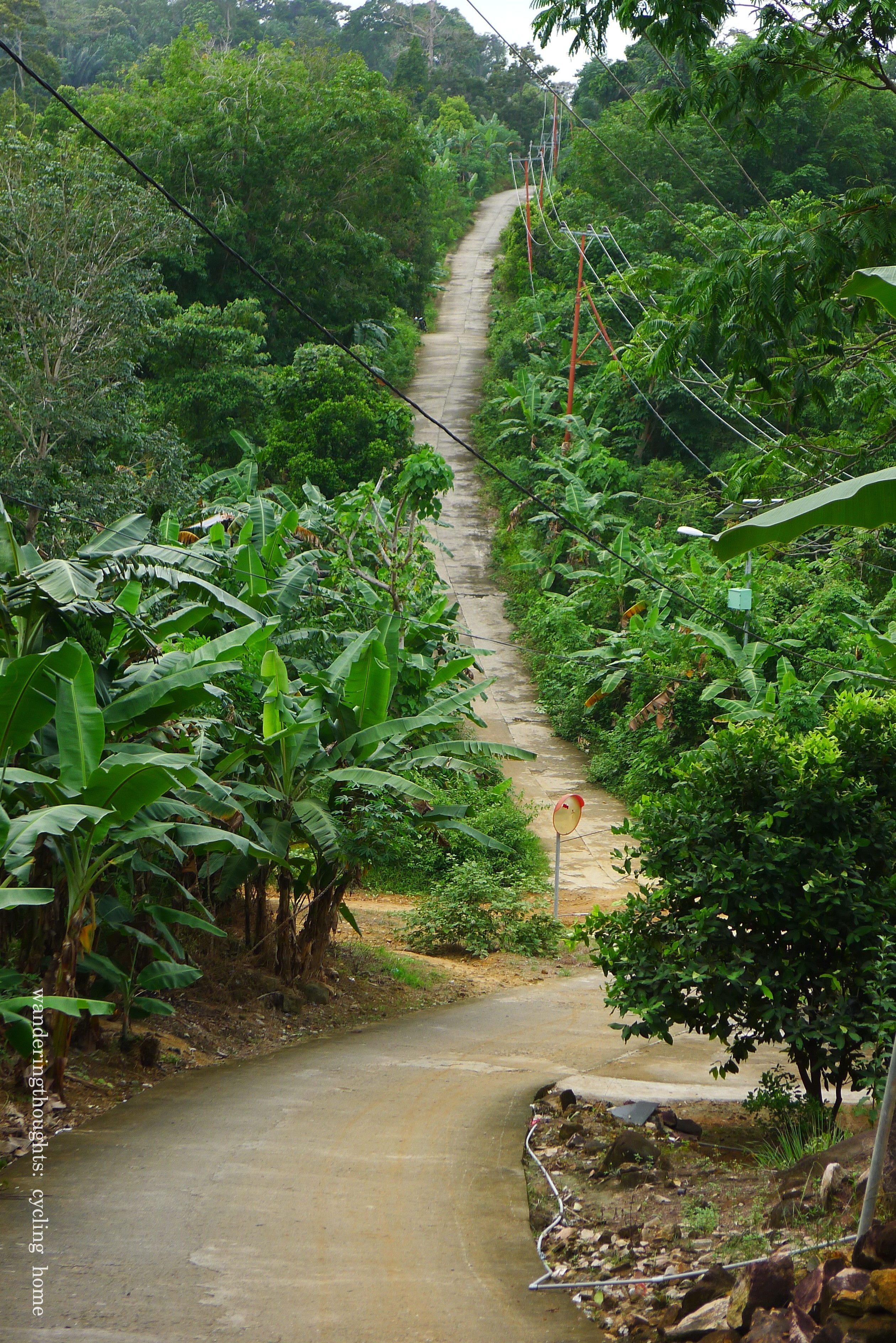 In the end we visited a waterfall, cycled around the island over ridiculously steep hills but with awesome views and went snorkelling for a bit.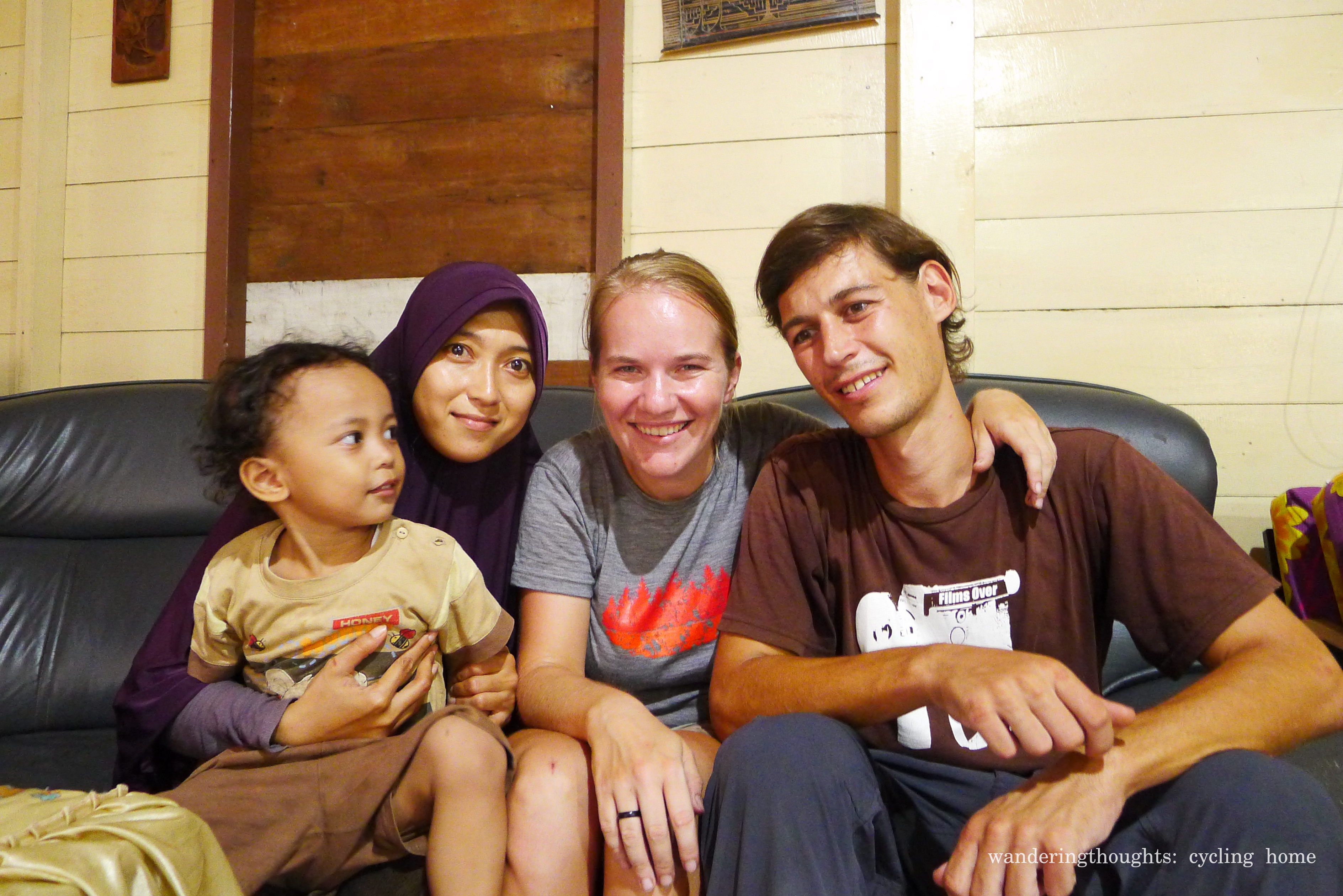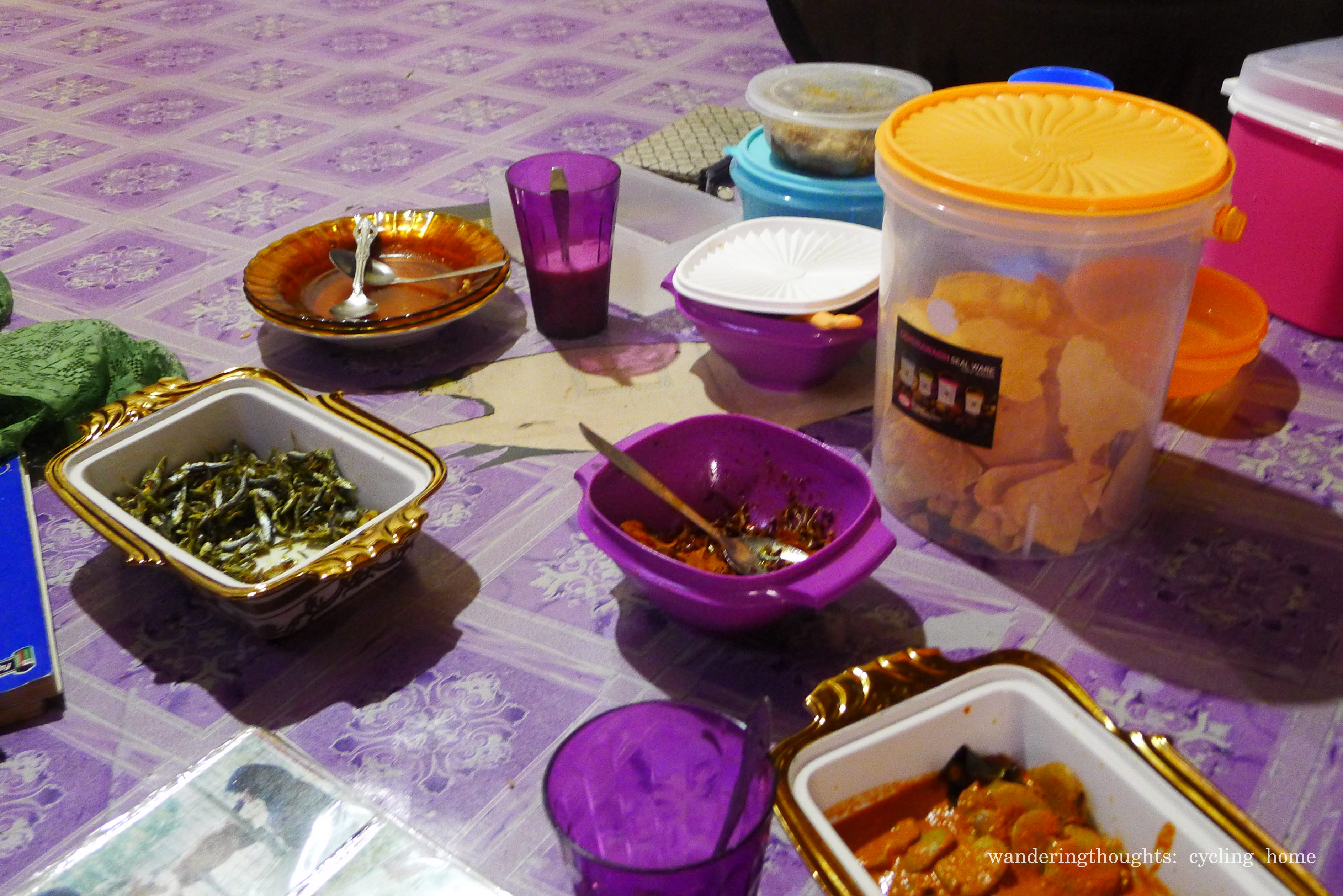 The most amazing experience was to meet Titin, a local English teacher who talked to us on the road and invited us to meet up when ever we wanted. We visited her in her family's home, got to know her mother and children and were offered a lot of local food – yum!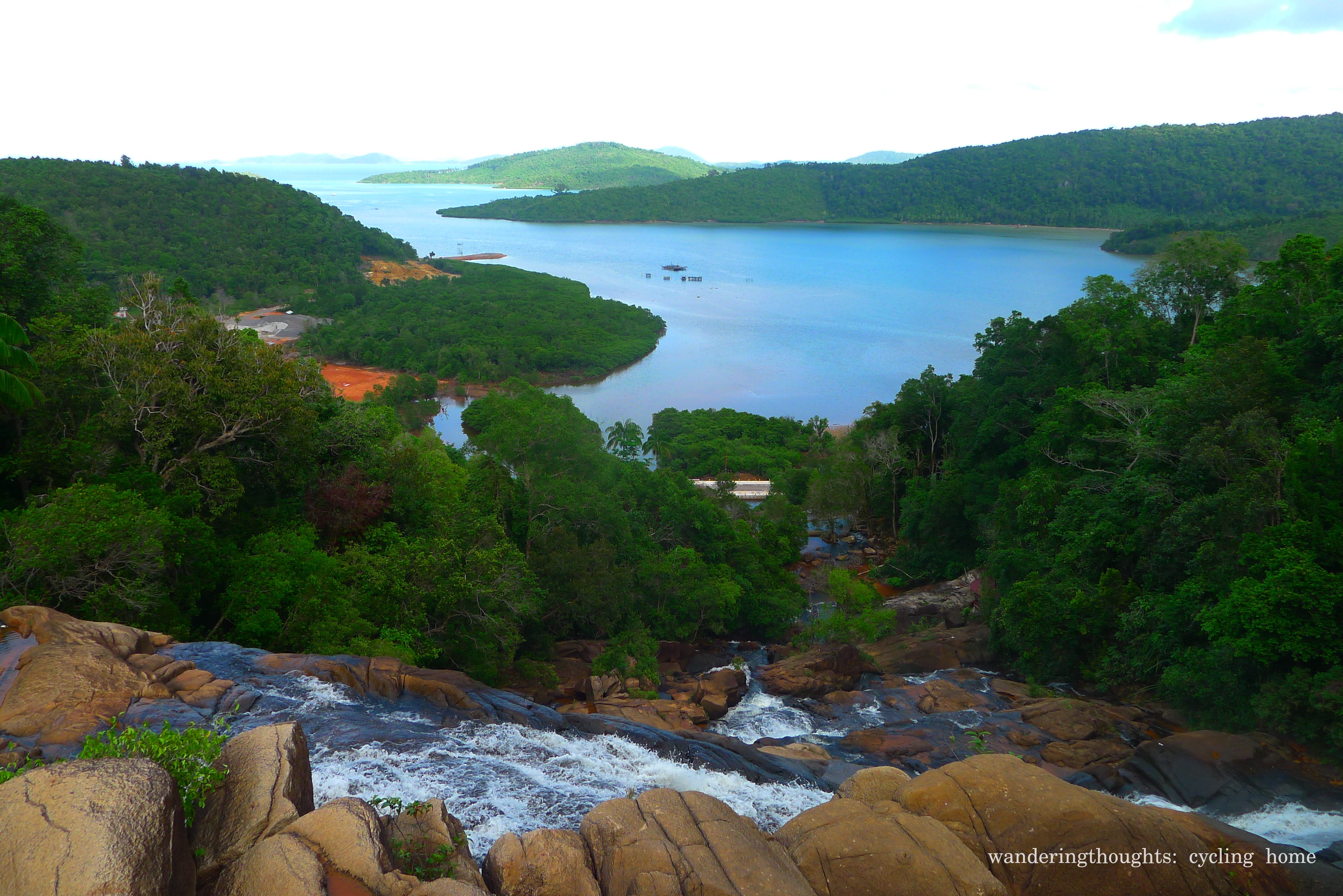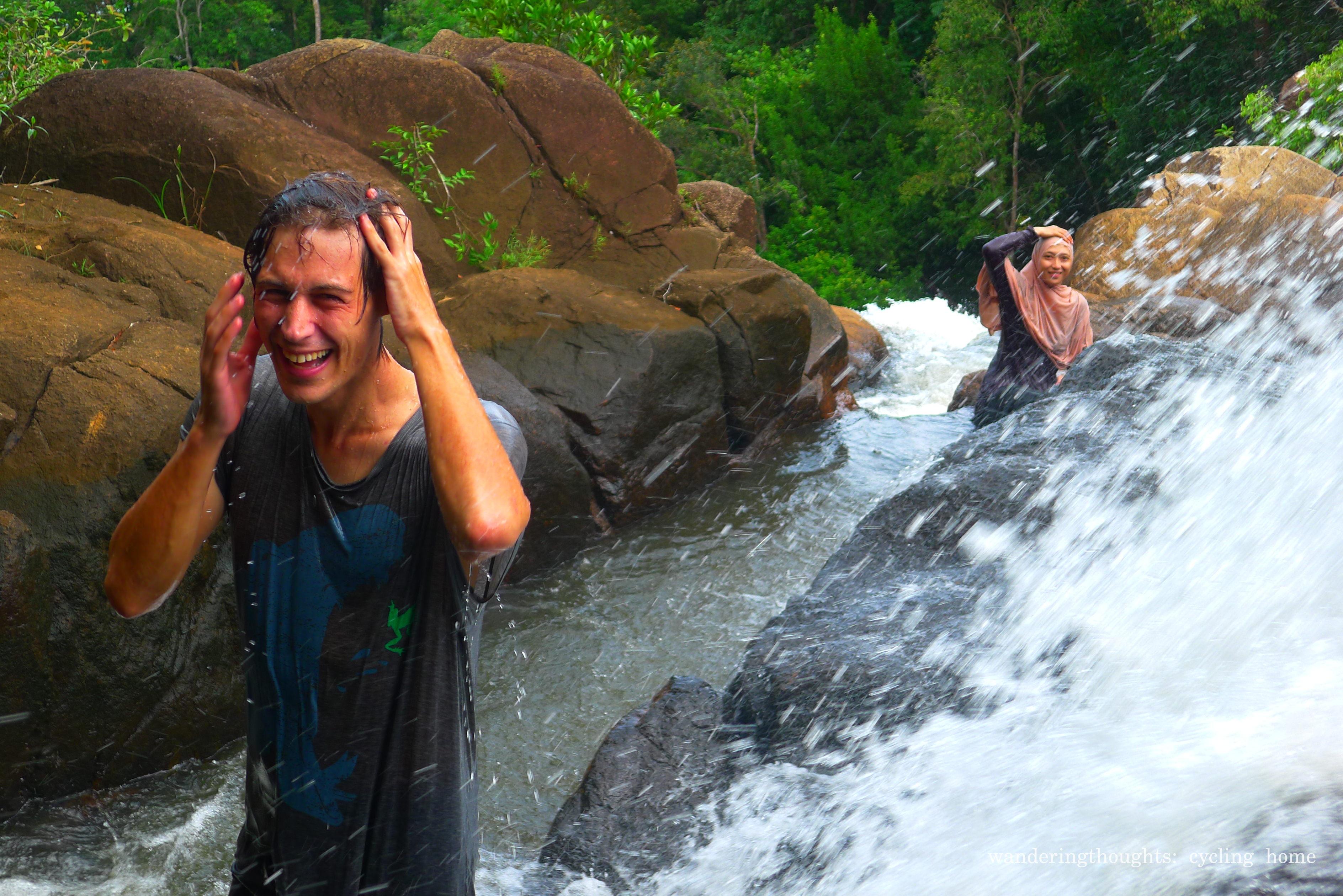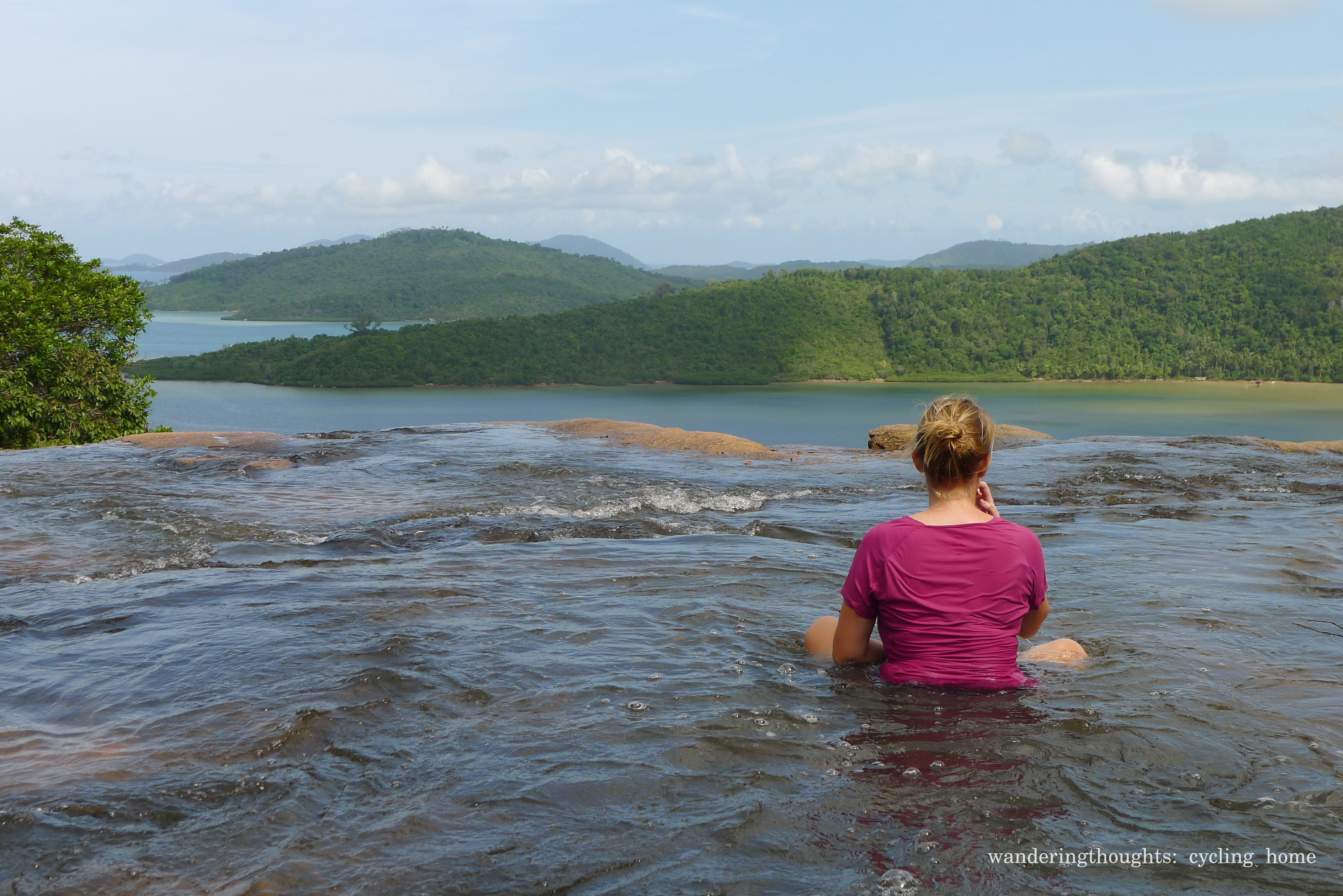 Another day she organized one more scooter to go to the waterfall and it was a lot of fun swimming in it and climbing around. And oh – the views!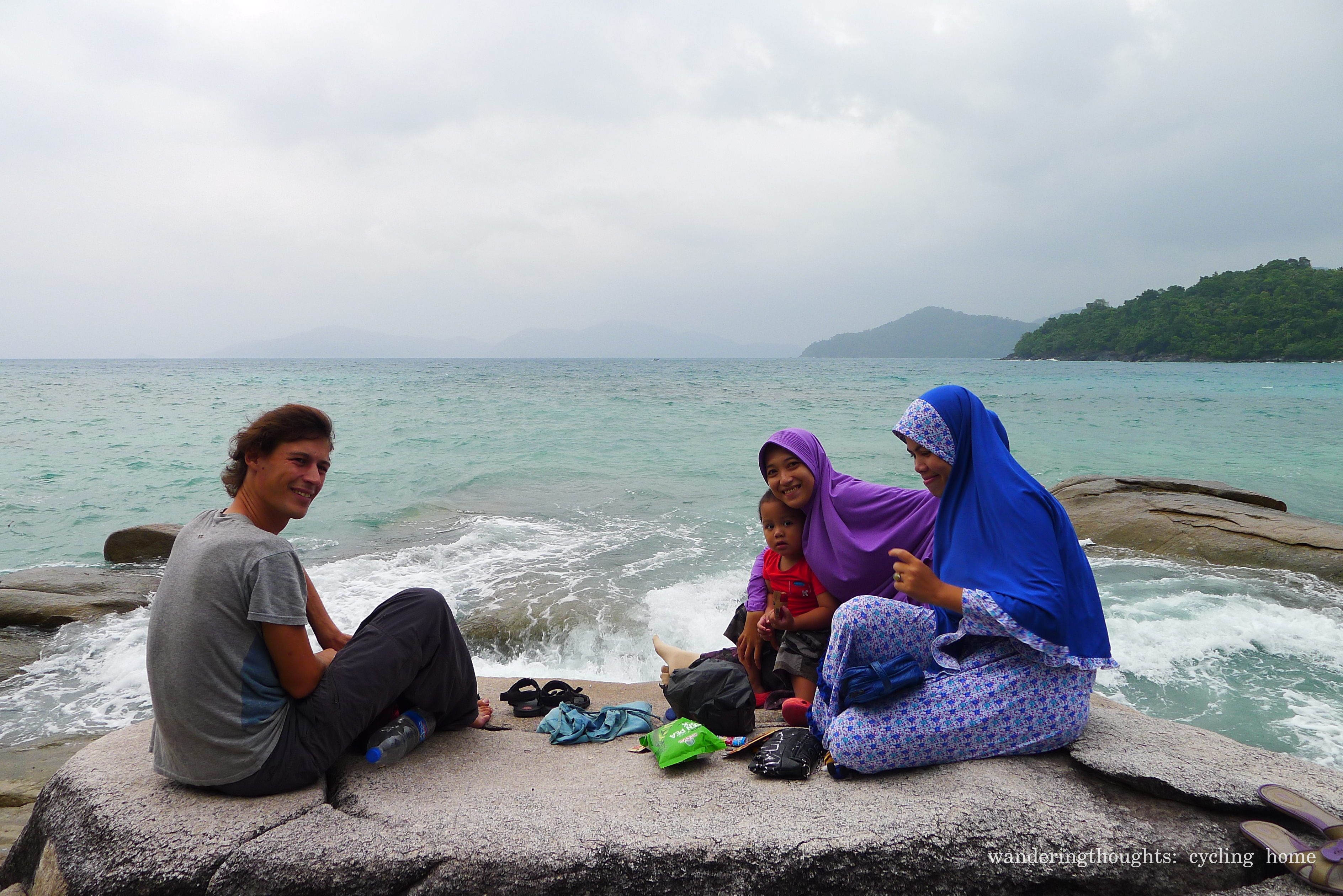 But the best part was to talk and exchange a lot of stories about all our lives. Even if we have different views on religion, family life and more – our conversations were full of interest and acceptance for the other person. On our last day Titin told us about an island close to Siantan where you can camp overnight and see turtles. And it is possible to go there with a small inexpensive local boat. Oh well. That did sound awesome but we really didn't want to be stuck on the island for another two weeks.
It was interesting to experience that tourist infrastructure can have its benefits sometime. Just in the way that there is information on what to do and how to get there. It took us a long time to find out that we could have gone to the turtle island and how to get there. It also took us a long time to find out that there are local ferries to some nearby islands because we didn't think to ask that specific question. I don't think that many people from Siantan go camping or snorkelling in their free time . Which is maybe why it takes longer to find out about these things.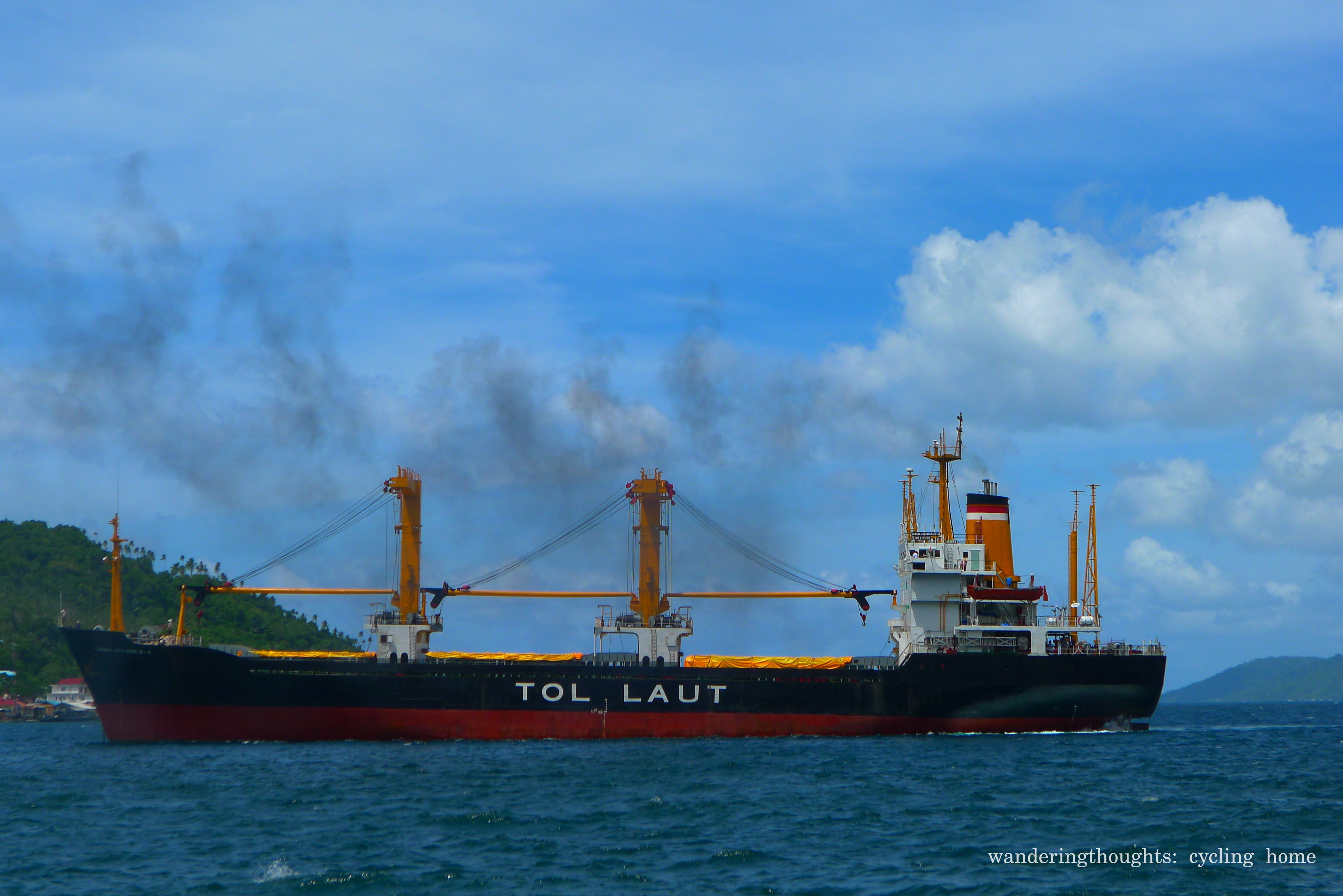 Anyway. Maybe we didn't spend our two weeks on the lush tropical island as you would expect it from a western travel brochure. But we did most definitely get a glimpse into island life: An island that is far out there and relies on big supply boats. A place where it's difficult to get fresh fruit and vegetables because not much grows on the hilly lands. (Of course there is fish in abundance.) A place with stunning natural beauty but also a place where you need to travel at least ten hours to get to a bigger hospital. A place with lovely, interested locals and the best Nasi Campur.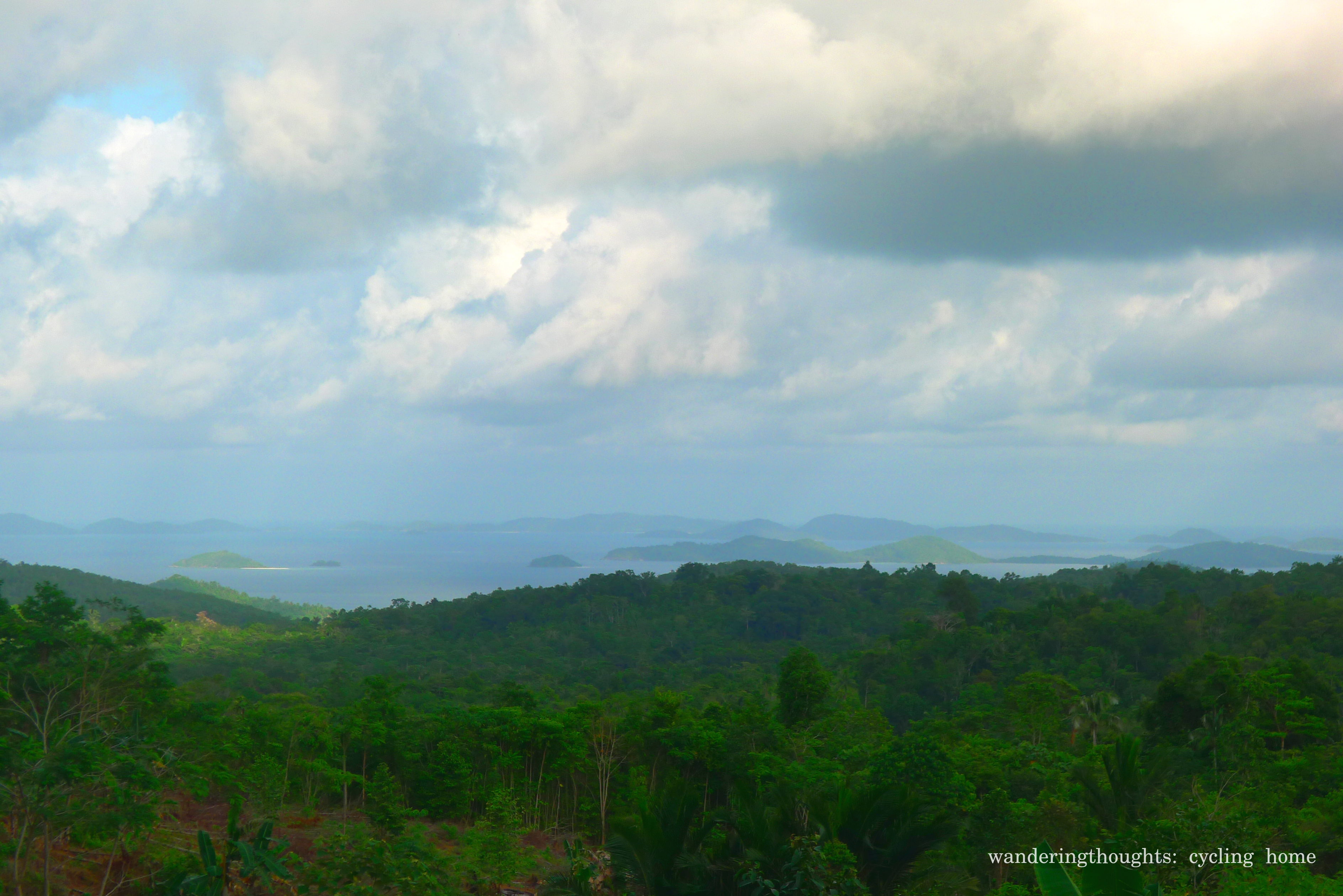 A place where things might just not go as you had previously planned. But then again – when does that ever happen?