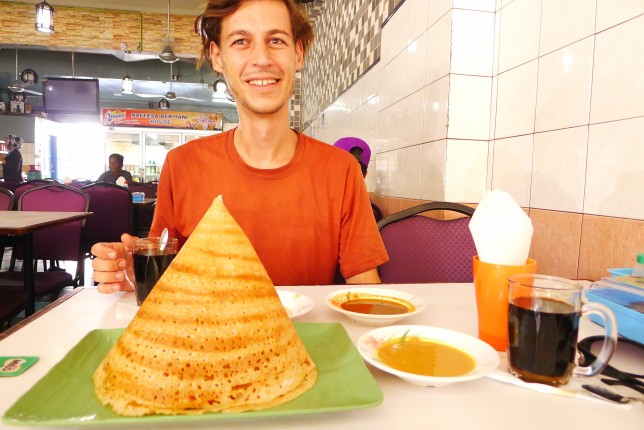 After stopping in Nunukan for a couple of days and accidentally overstaying our Indonesian Visa (we should know better by now than to trust boat schedules on a board), we finally arrive in Tawau, Borneo. Our first days in Malaysia are partly amazing and partly just very quiet. Food wise we are in heaven: Suddenly there are so many different tastes and spices, something that we missed quite a bit in the last months. We indulge in Indian food, mostly bread with dhal and curry. For breakfast, lunch and dinner. YUM!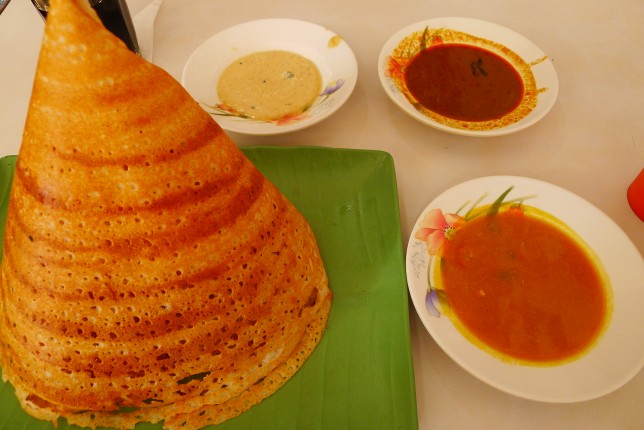 On other news I've been fighting with a slight cold since we cycled out of Makassar and unfortunately that has turned into a fully grown bronchitis by now. I'm coughing my lungs out and feel slightly tired all the time. When our neighbour from next door comes over to bring me some of her old cough medicine I know that it must be quite loud, too.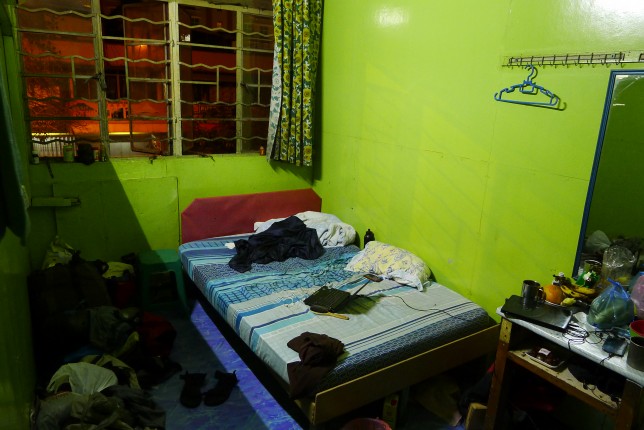 So I make use of our nice little hostel room: I drink about 3-4 liters of tea every day, lie in bed and watch a LOT of TV shows. While Torsten is somewhere working, I sometimes venture out to get food or medicine or just walk around a bit. And somehow this is just what I need: having a bit of time to get used to a new place.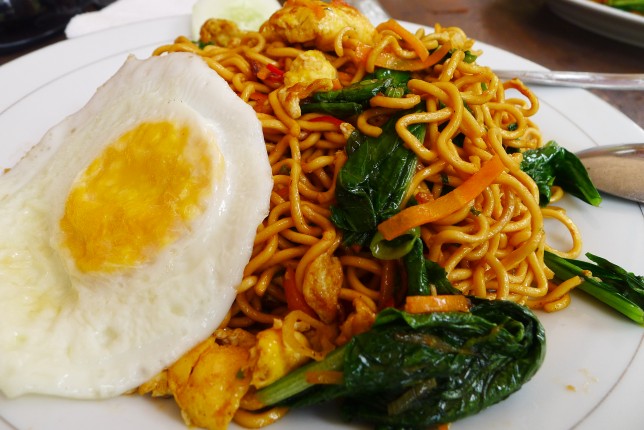 While I don't think that everything changes when you cross a border, Malaysia has still a few new things to discover / deal with. One of those things – and for cyclists maybe the most important thing of all – is always food. And by that I mean food choices, availability, prices and so on. Yesterday we were at a restaurant for coffee and I saw that they have Mee Goreng Tauhu (Noodles with Tofu). When I later went back there to have lunch I was informed that they only make noodles for breakfast. So I went to another restaurant and asked for noodles and what do you know – noodles seem to be a breakfast dish here. At least in the small and simple restaurants that we usually go to.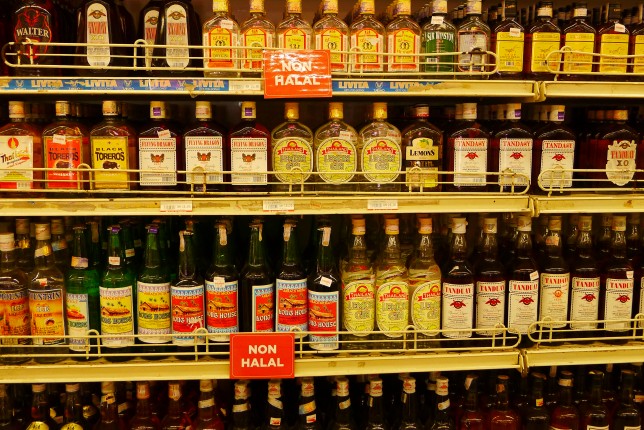 It's small and simple things and unwritten rules like that which are quite important for us to discover. It's not necessarily a Malaysian thing though, it might just be the city or a certain area. In the Indonesian city of Ruteng for example most everything seemed to be closed by 8 pm. On the contrary in many other areas in Indonesia people seem to pour out on the streets after it gets dark and get together to eat and drink and meet family and friends.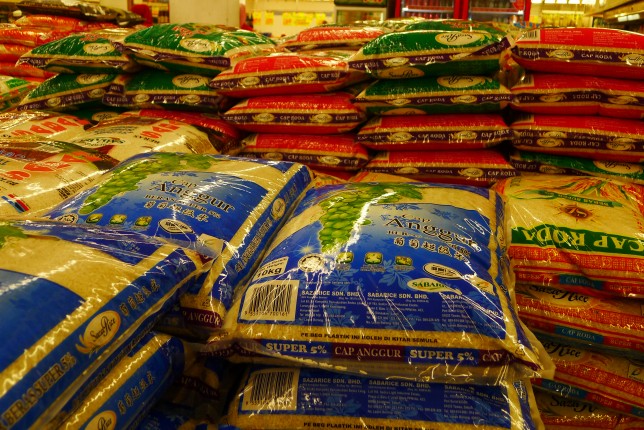 Another example is Martabak – a kind of crepe which usually has an egg vegetable filling and is fried in oil. Very delicious! When we wanted to buy that dish in Mataram on Lombok, every single roadside stand (and we saw about 20 of them) exclusively made that dish with meat. Before and after that city, Martabak would in 99% of all cases be vegetarian. So setting your mind on a specific kind of food at a specific time of day you might just be in for a lot of surprises!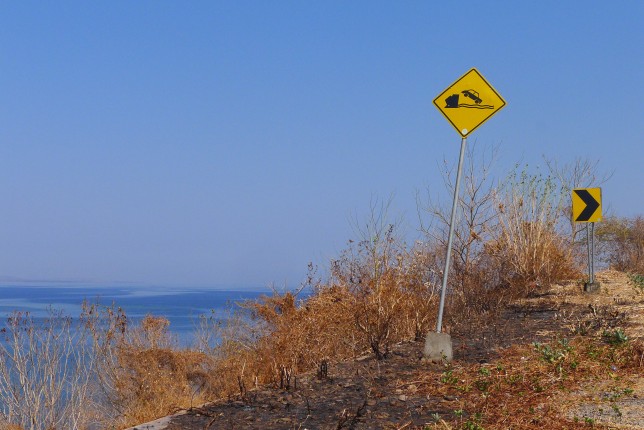 I  try to understand things like that in retrospect and think about how Mataram as a big city might just be richer and meat might be more available. Ruteng on the other hand is high up in the mountains and might be too cold (in a relative sense) to hang out outside in the evening and therefore shut down its shops earlier.
For our daily (cycling) life that means that a lot of small things change all the time. Sometimes I understand why, sometimes I wonder, sometimes I never find out what it's about. Sometimes the changes seem to be relevant in a certain city or for a specific group of people, for an area or even for a country. You never really know before though. And you never stop stumbling across those unwritten rules.
At the moment I enjoy having a lot of time finding out about life and food in Tawau, Borneo. And so I get better albeit slowly. After almost two weeks I'm finally fit enough to leave Tawau and take on the Kalabakan Road. Off we go, into the (Palm Oil) jungle!