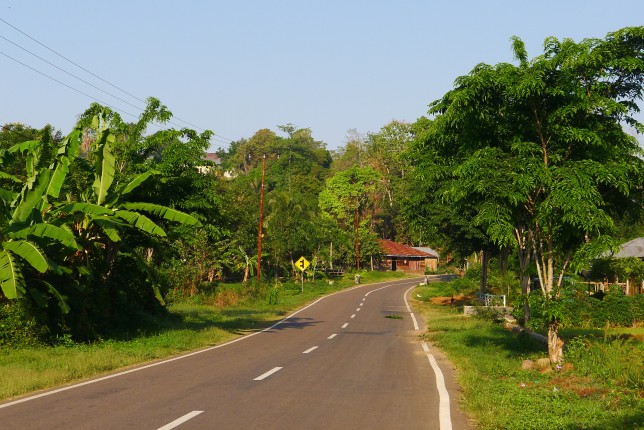 When I think of Flores words like majestic and magnificent come to mind. The ocean against the backdrop of grand mountains covered in lush green are a unique sight to be seen. Maybe it is even more special to us given that cycling on this island was for sure the most exhausting cycling we have ever done. 9320 meters of ascent in 531km is not something to take on lightly, at least not for me. Basically you cycle up to about 1000m and then coast all the way down again only to repeat the process a few times.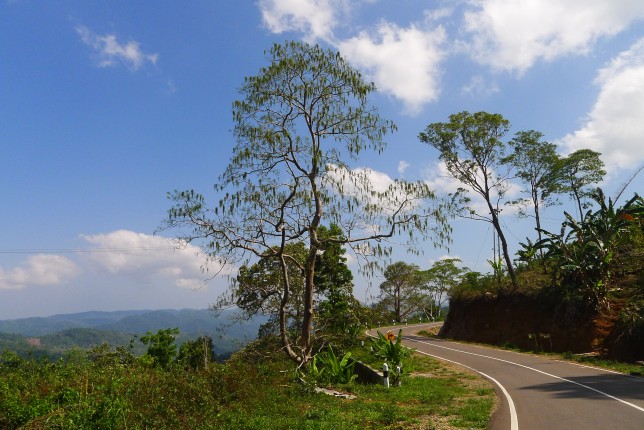 I wasn't sure if I would manage that or even more important – if I would like it at all. Our progress was slow, especially on the first climb when the gradient was often so steep that we needed to stand in the saddle to not to loose our momentum. Combine that with the heat and a general lack of shade and our cycle-days/rest-days ratio began to change. Usually we cycle for a few days and then take a couple of rest days. Not so on Flores. After the big climbs we stayed in the cooler mountain cities such as Ruteng and Bajawa and also in Ende on the coast for a two nights each. Resting our muscles was priority number one.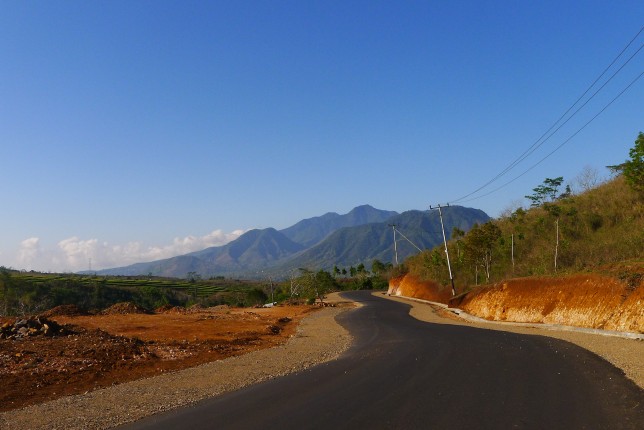 But – and that is a big one – the views were something else. After cycling through Sumbawa's arid lands it was pure bliss to be surrounded by lush green rice paddies and forests again.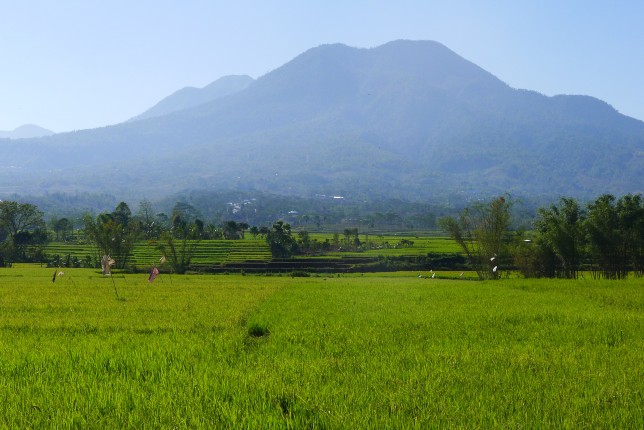 One day we hid out under a not very rainproof roof during a storm and loved the rain and even the feeling of being cold. It all seems to turn around the longer we cycle in South East Asia. In Germany we longed for sunny days and warm weather and would make sure to stay in the sun as long as possible. Here we long for clouds and rain and the feeling of being cold. You can always wear more clothes but if you're hot there's not a lot you can do with the idea of cycling through the area.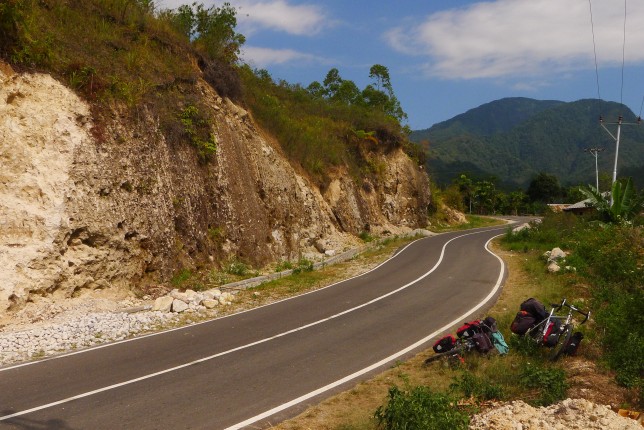 So we loved being at a higher altitude for the cooler temperatures which gave our bodies much needed rest. We also finally got to camp again without feeling like being in a sauna. As it got dark we looked for a suitable spot to pitch our tent but as usual in Flores it was either pretty steep or inhabited land. So we asked a family if we could camp on their land about 50k before Ruteng and they happily agreed with the biggest smile on their faces. It was a fun evening with lots of make-do conversations in Bahasa Indonesia where we tried to explain our trip and show our tent and bags. We shared our coffee and it all was amazingly familiar: camping out in nature in between mountains reminded me a lot of our time in New Zealand and I'm very much looking forward to colder climates and more (comfortable) camping.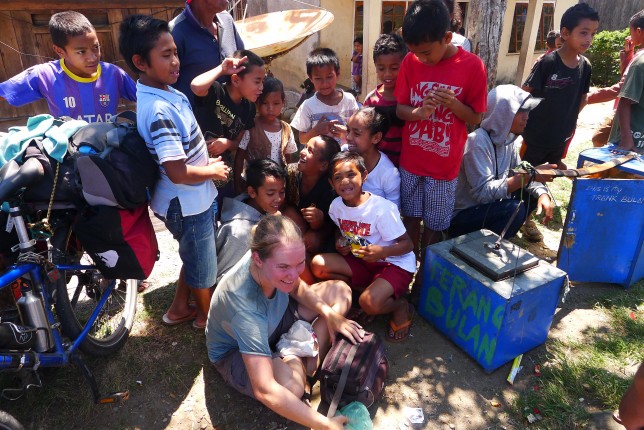 In Ruteng we stopped for some pancakes on the road side after climbing up. In the matter of seconds I was surrounded by at least 20 kids who were over the top excited about that sweaty red-faced cyclist sharing their lunch time snack idea. It was very cute and just a little bit overwhelming at the same time. While we were waiting someone offered us a coffee with our pancakes and who are we to say no to Flores grown and roasted coffee! Thinking he would show us to a cafe we followed him down some back roads and were soon sitting inside his living room.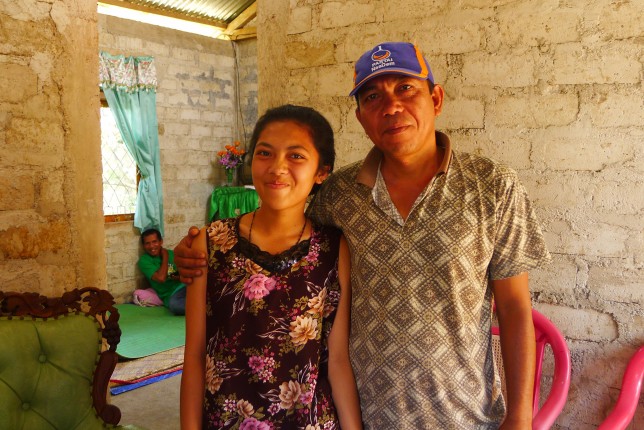 Priscilla and her dad invited us to coffee, opened their heart and home to us and told us about their lives. Within minutes we went from climbing uphill and being exhausted to sharing stories and learning about family life in Ruteng. I cannot praise and value experiences like these  enough: they make me forget all the uphills in an instant.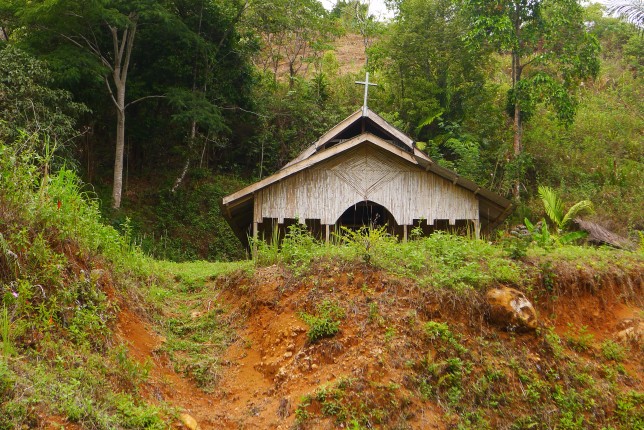 A few days later we stopped for a while to talk to some travellers on a motorbike. As usual a small crowd gathered around us when a friend of ours called and in the midst of all that another guy appeared and invited us to stay with him and his family for the night – turned out he's a fellow Couchsurfer! I had a hard time juggling the phone call and about three more people talking to me but then we happily accepted the invitation.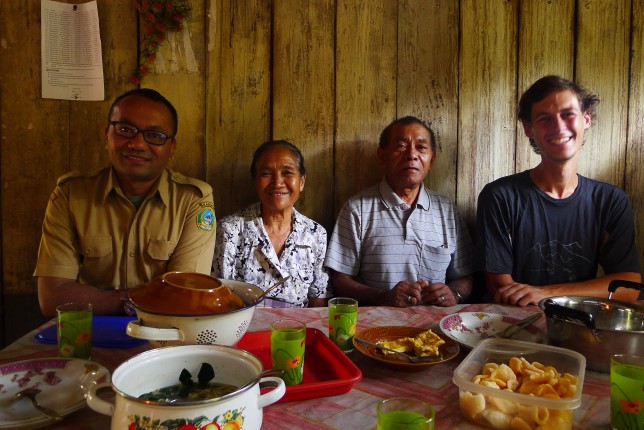 And oh – it was one of the most beautiful experiences so far! We were heartily welcomed by Victor's parents, we talked with and without words and I had tears in my eyes when I listened to Victor's dad telling us that he couldn't offer much but that he was so happy to share it with us. I can't put in words how grateful I am for moments like that. We didn't share most of our language, but Victor translated a little and I just felt entirely comfortable with them all. For their smiles, for their openness towards us, for their willingness to share their food and space. This is all we need anyway.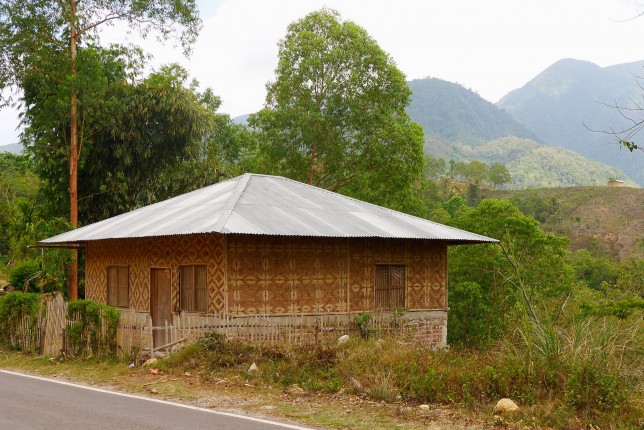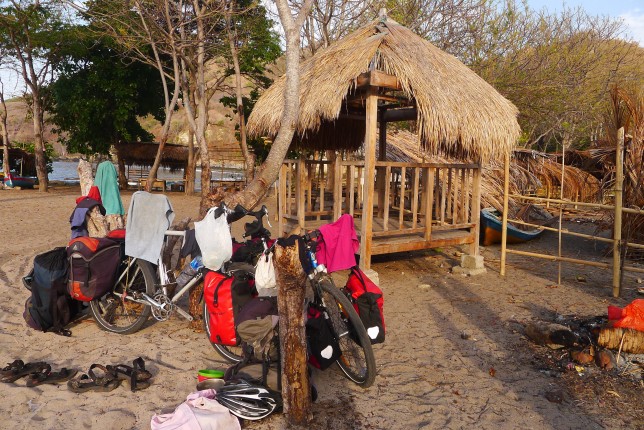 As Flores was either sea level or mountains we decided to also spend a night at Pantai Koka, a small beach about 80k before Maumere.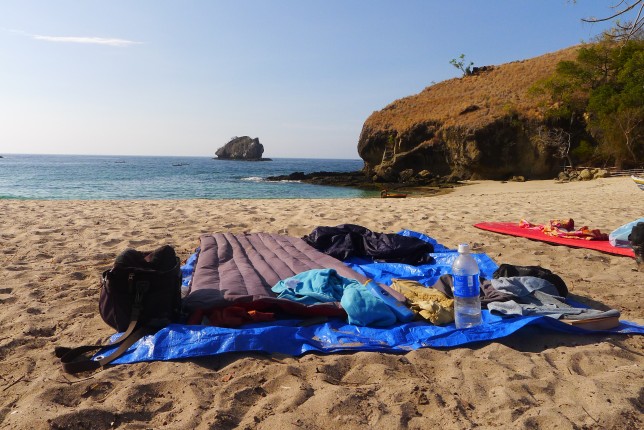 With swimming, snorkelling and interesting conversations with fellow overland traveller Chantal we rested our muscles for the last leg on Flores.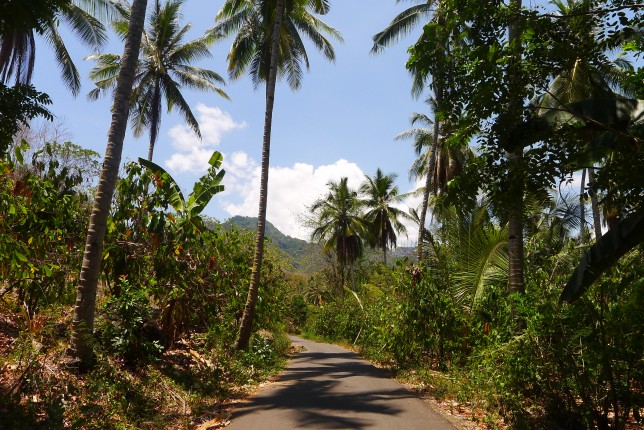 As we came closer to Maumere I hard an increasingly hard time motivating myself to go on. After all the climbing I just wanted to be done. So reaching Maumere (from where we would take a boat to Sulawesi) felt amazing. I was looking forward to a few days without cycling and especially without the prospect of having to go up another mountain afterwards.
Staying with Lia and her beautiful family was just the right medicine. Lia is an english teacher which made communication very easy and we had so many interesting conversations about life on Flores, about her studies, the difficulty of finding work and so much more.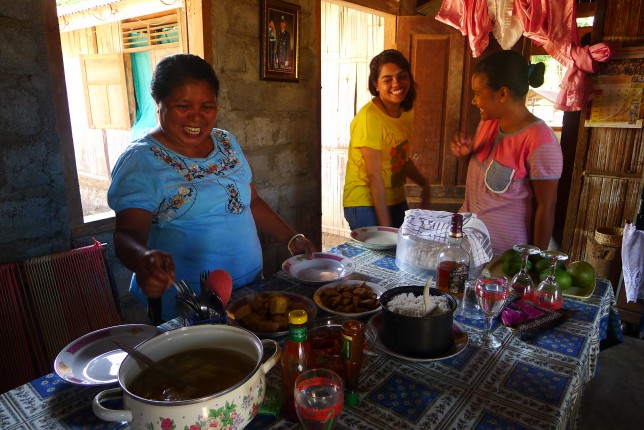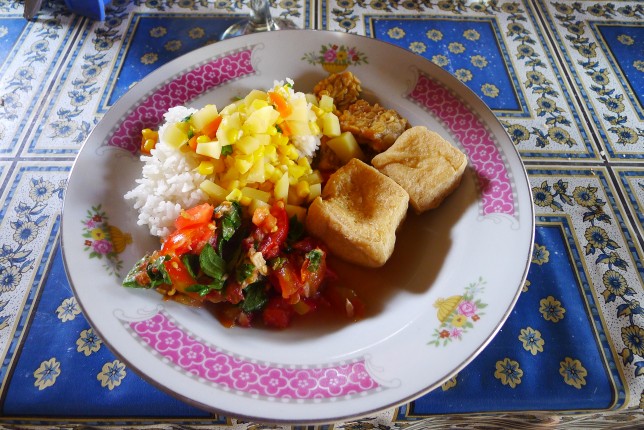 Her mum cooked some of the best Indonesian food we tasted so far and once again I am so grateful for getting a glimpse of their life as we cycle along.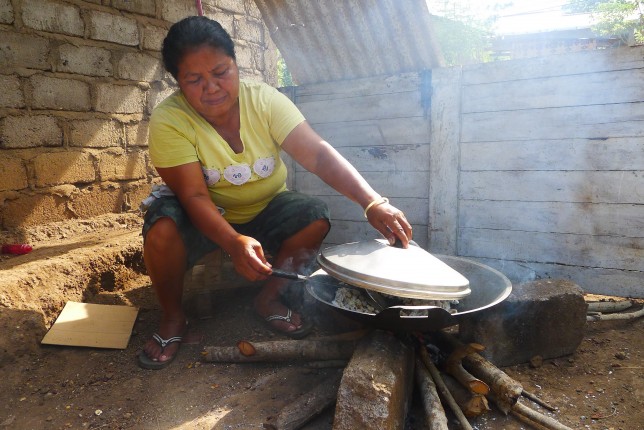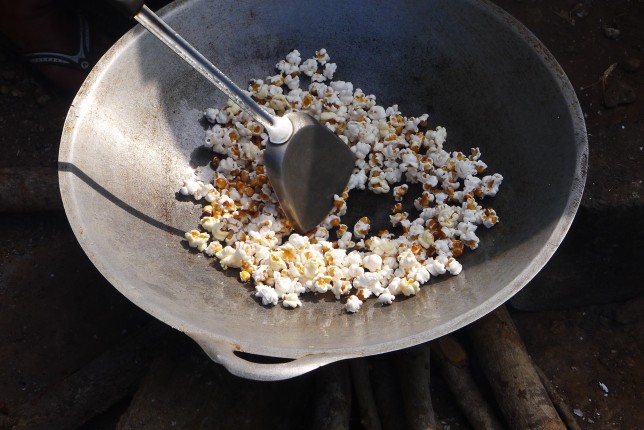 So Flores really had it all: it was jaw-droppingly beautiful, it was hot and even a little bit cold sometimes, it was challenging and exhausting and all of that was forgotten when we met it's people. I cannot recommend cycling there enough!
But for us it was already time to get moving again – the KM. Umsini was waiting in the harbour and would bring us towards Sulawesi!