Imagine your ferry is getting closer to the harbour and you see smoke coming from the land. As we got off at the harbour in Pototano we saw a huge fire still roaring and a lot of people trying to save their belongings from about 20 shop houses and small eateries.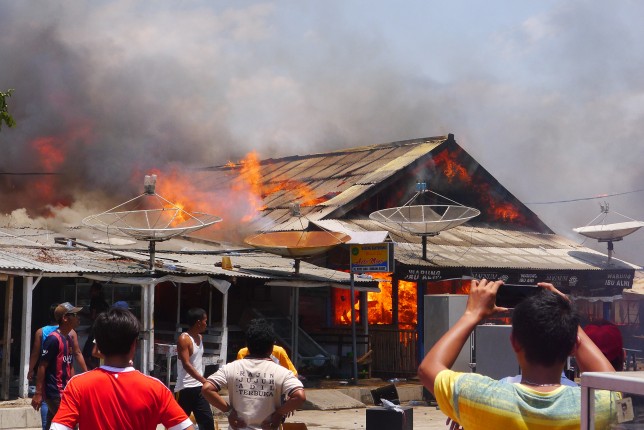 Luckily they seemed to have it under control and as far as we could see no one was hurt. Some time after the fire couldn't get any further anyway, two fire fighter trucks arrived from the capital city Sumbawa Besar. We cycled away quietly talking about those people who  lost their existence in the matter of a few minutes with help too far away to get there in time.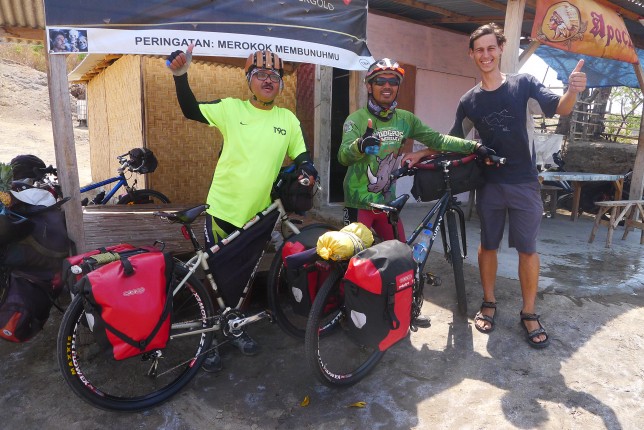 When we stopped for a coffee a little while later we couldn't believe our eyes when we saw two other cycle travellers coming towards us! Tony and Mbahpolenk are from Java and were cycling from East Timor back to Java. We had fun getting to know each other and comparing loads (they travelled a lot lighter but then again, they won't be facing winter on their tour 😉 ). Sadly they didn't have much time as they wanted to catch the next ferry to Lombok.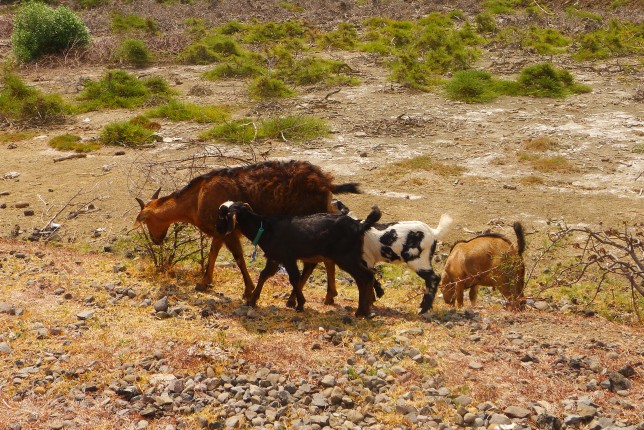 I love how the colours of the goats go with the colours of the landscape.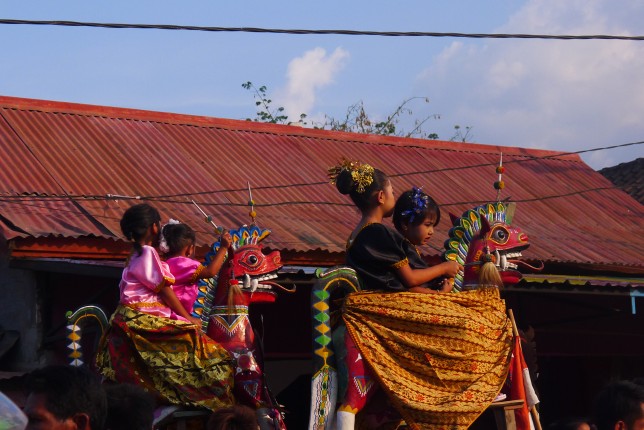 A little later we came by a lot of people dancing in the street around these girls on wooden horses, carried high up in the air. It was a lot of fun walking along for a bit and we were then told that it was a wedding ceremony and the people getting married actually came from Lombok. As did the traditional music and the horses.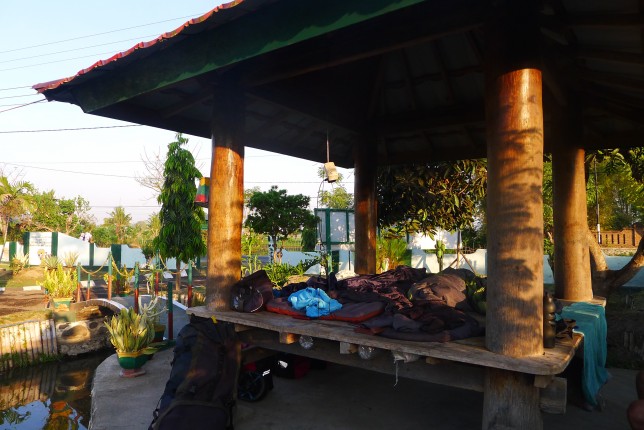 When it got dark we found ourselves in a small town without formal accommodation. We coincidentally stood near a military station pondering whether to go on or ask someone if we could camp in their garden. By then a police officer gestured at us to come over and asked what we were looking for. We told him that we were looking for a place to sleep and after some discussion with his superiors we were offered a place on this beautiful platform. It came with a bathroom and we were officially guarded by the military throughout the night. What an introduction to Sumbawa!