June 2016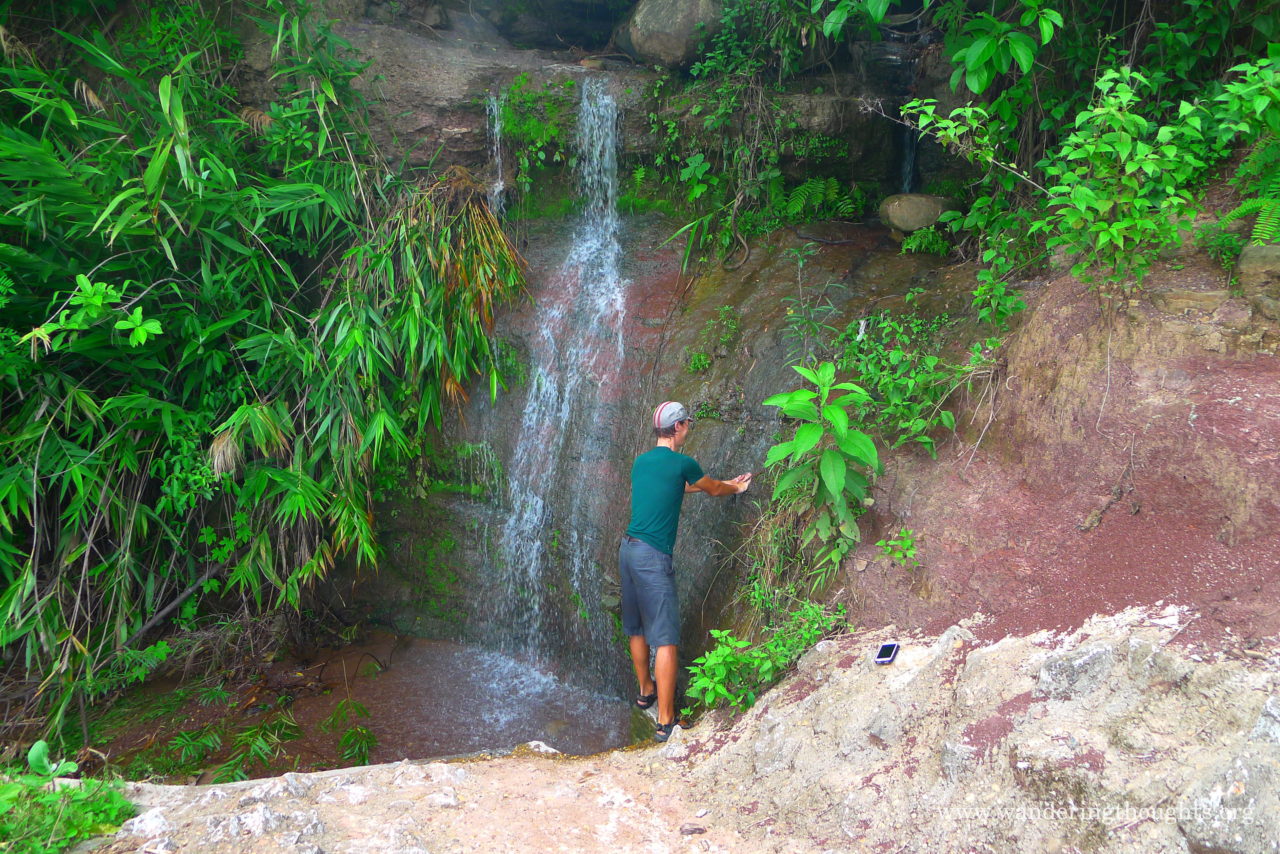 Cycling into the mountains seemed like the only reasonable thing to do after months in the plains. Since about two months ago it was freaking hot. Not to forget the humidity which made every attempt to sleep in our tent feel like a sauna. To battle the temperatures we took refuge under a waterfall by the side of the road…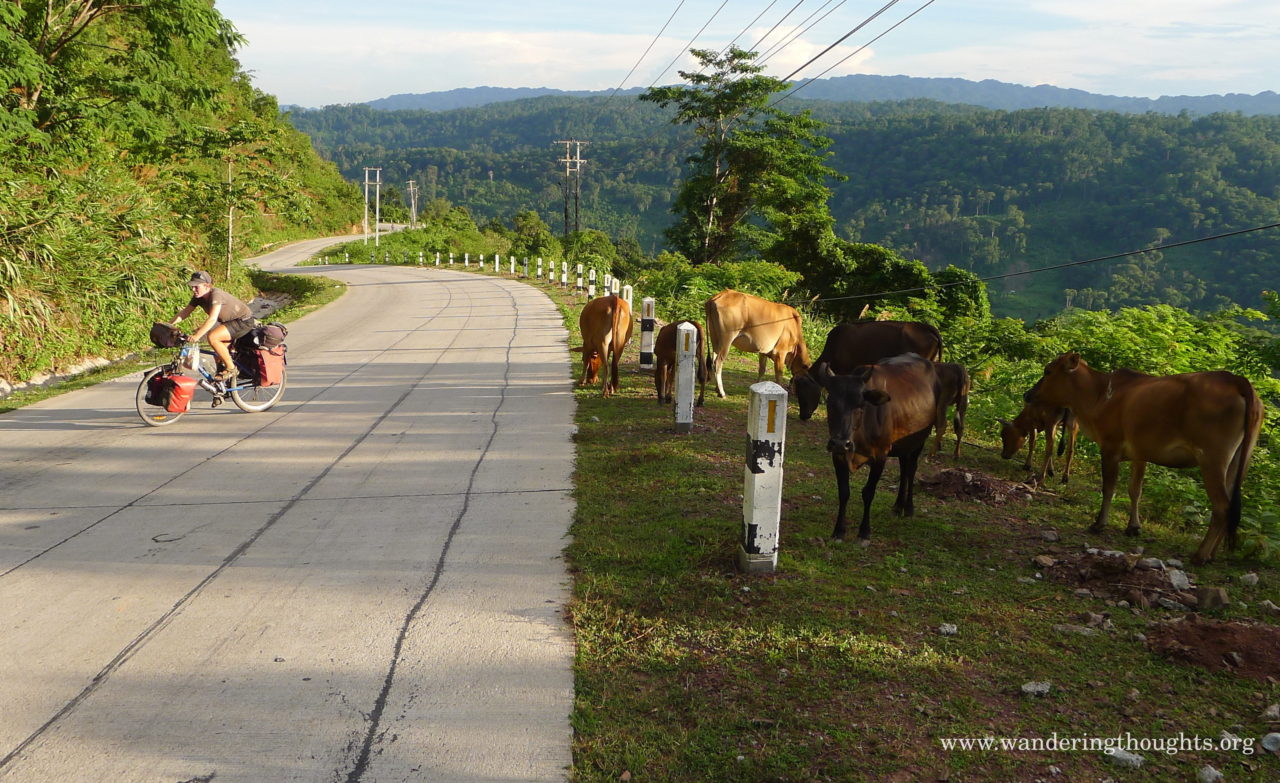 …which made the following climbing a lot easier. After Thakek the road 12 winds its way up through rich green valleys.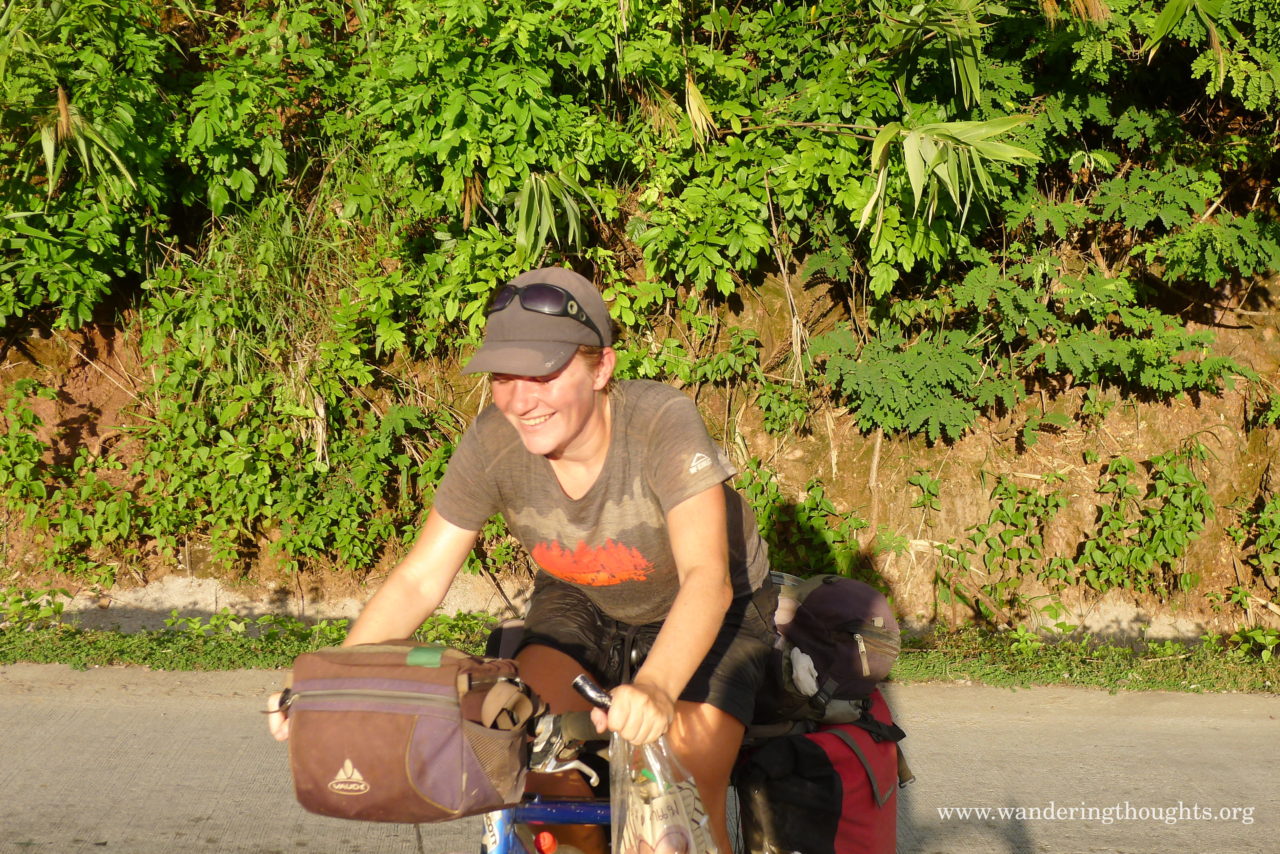 The climb itself wasn't too exhausting but the heat took its toll. After looking around for a bit in Nakai we found a simple bamboo bungalow and decided to stay for two nights. The fresh mountain air and the cooler nights appealed a lot to us.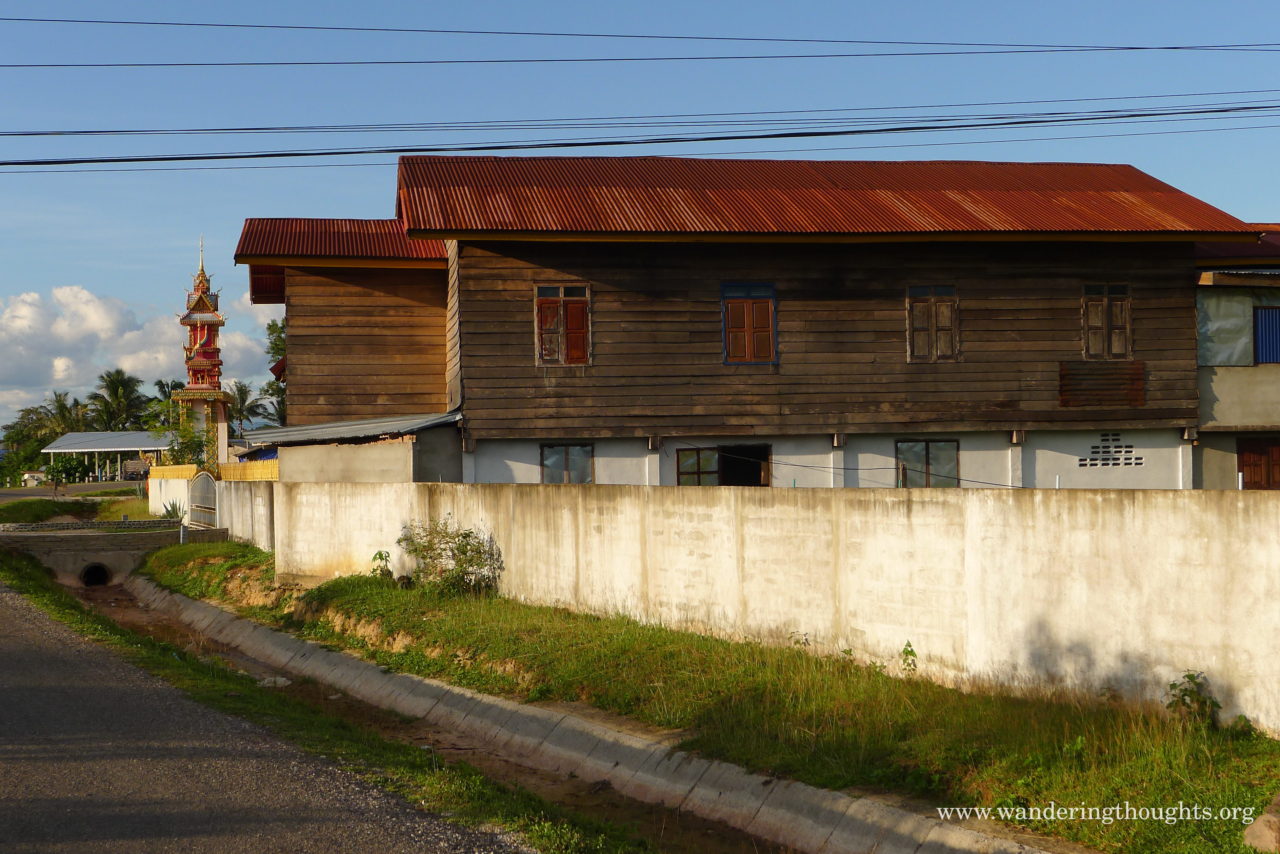 I was still torn between enjoying my beautiful surroundings and being overwhelmed by it all. But over the coming days I also noticed something else.
Since starting cycle touring in Bali about 10 month ago I had come a long way in terms of feeling comfortable even without understanding what was happening around me. Whether it being languages, other customs or sign languages I couldn't interpret at first. It didn't bother me much. I didn't feel the need to understand everything around me. I really trusted that I would understand the things I needed to.
This ability is crucial to survive and enjoy long term travel I think. But maybe also for life. When I think back to life in Germany I remember conversations with people who mention being next to a group of people talking to each other in a language which was not German or English. (And probably neither French, Italian, …). And often people would report feeling uneasy or even scared about that. I never really shared that feeling. But being out of my comfort zone a lot in the past two years I really noticed it growing. I feel comfortable in more situations and places than ever: tiny villages where every one knows that we are not local, situations where I need to make a fool out of myself to get across whatever I want to say, with people I don't share a language / experiences / cultural background with. And so on and so on…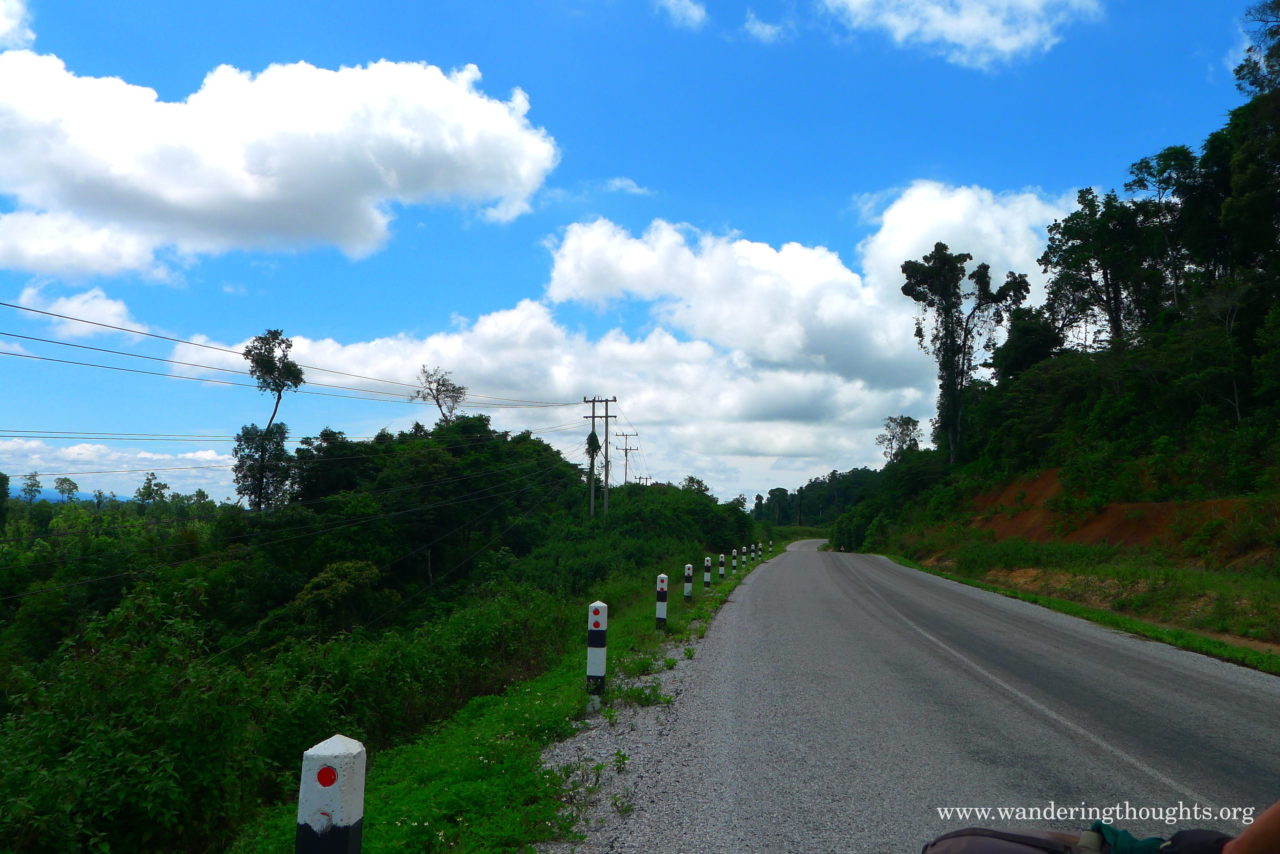 Getting through all of that works best with a lot of smiles, staying calm and not taking yourself too seriously. You are gonna make mistakes, you are gonna make a fool out of yourself more times than you can count. But with listening closely, with opening yourself up to other ways of communicating and doing things, there lie new worlds waiting to be experienced.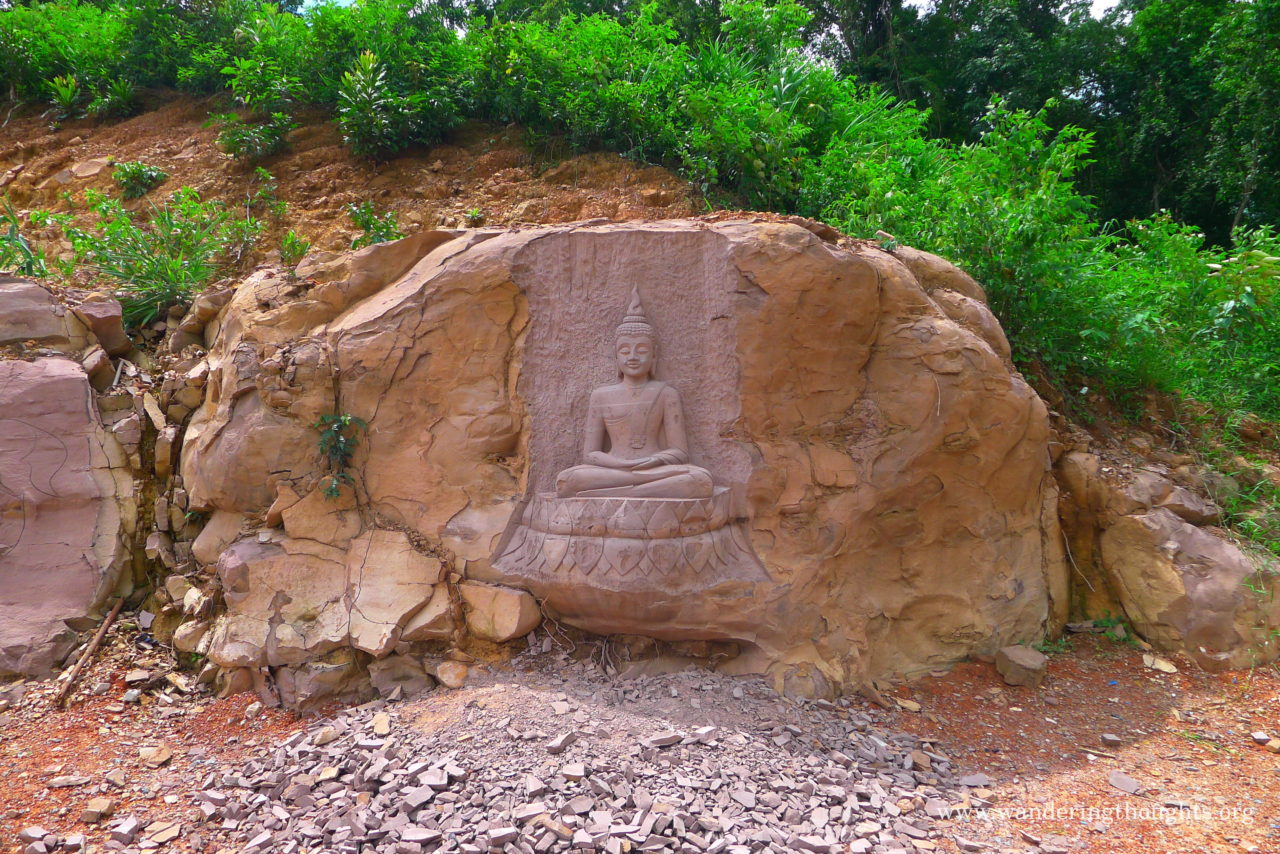 From Nakai we cycled north until Phonsavan. The road had just been tarred and was stunningly beautiful to ride on.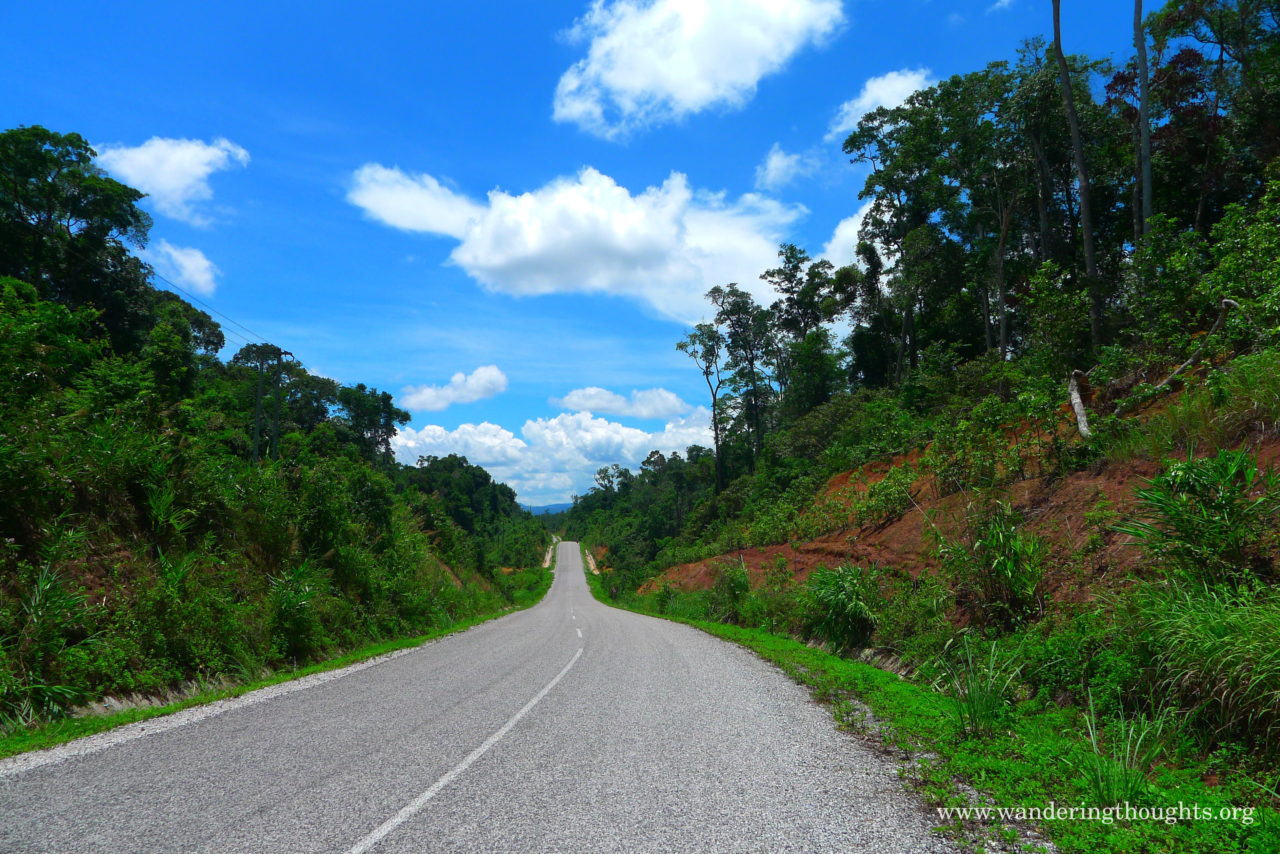 A big part of the area had been flooded in order to build a dam which created some interesting scenery.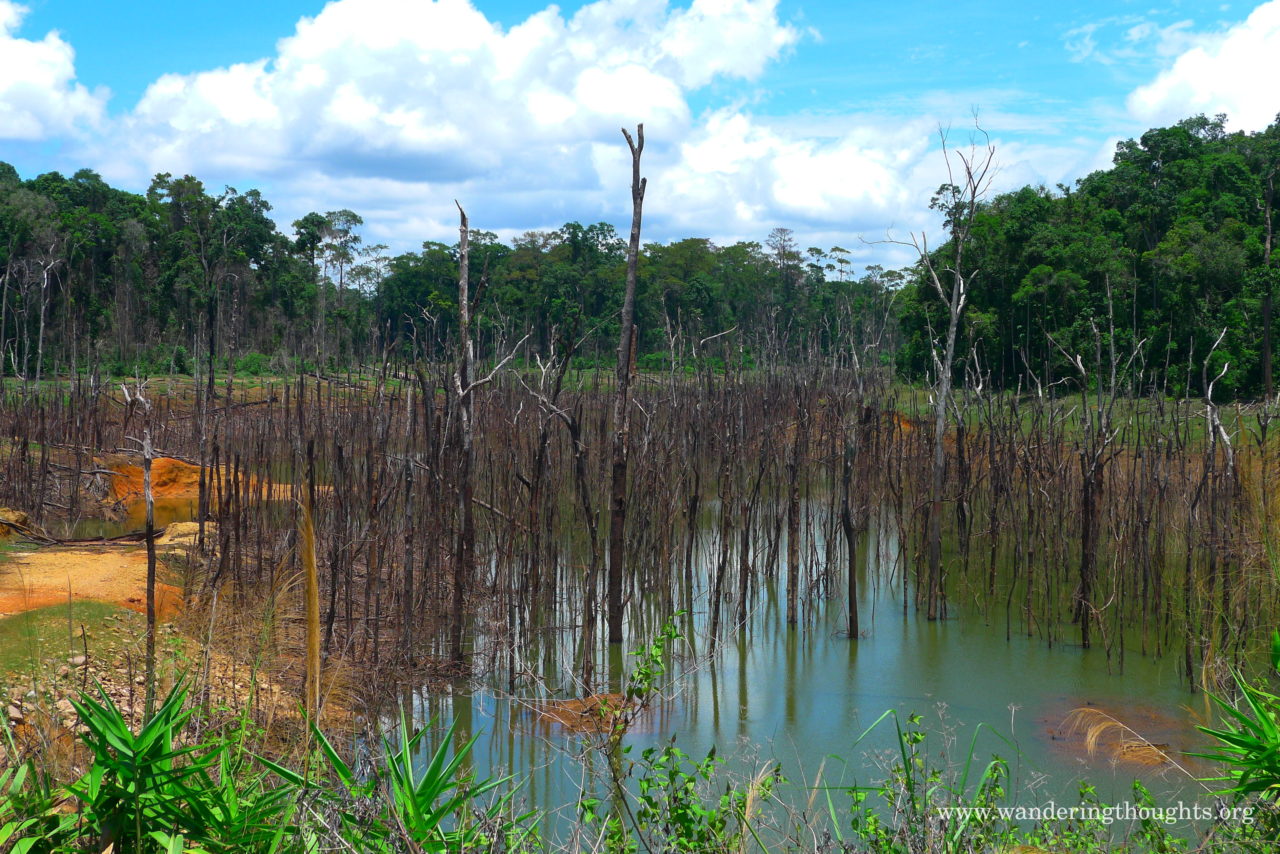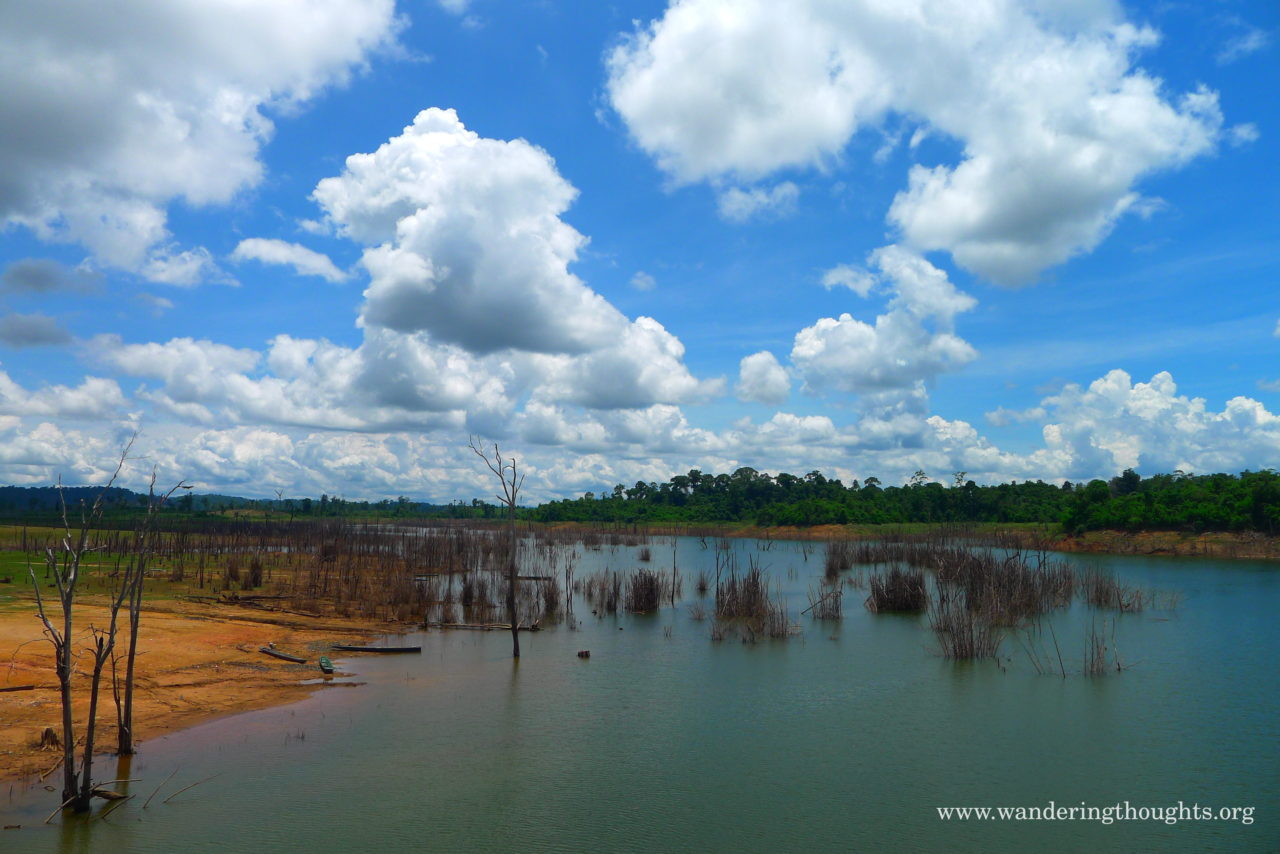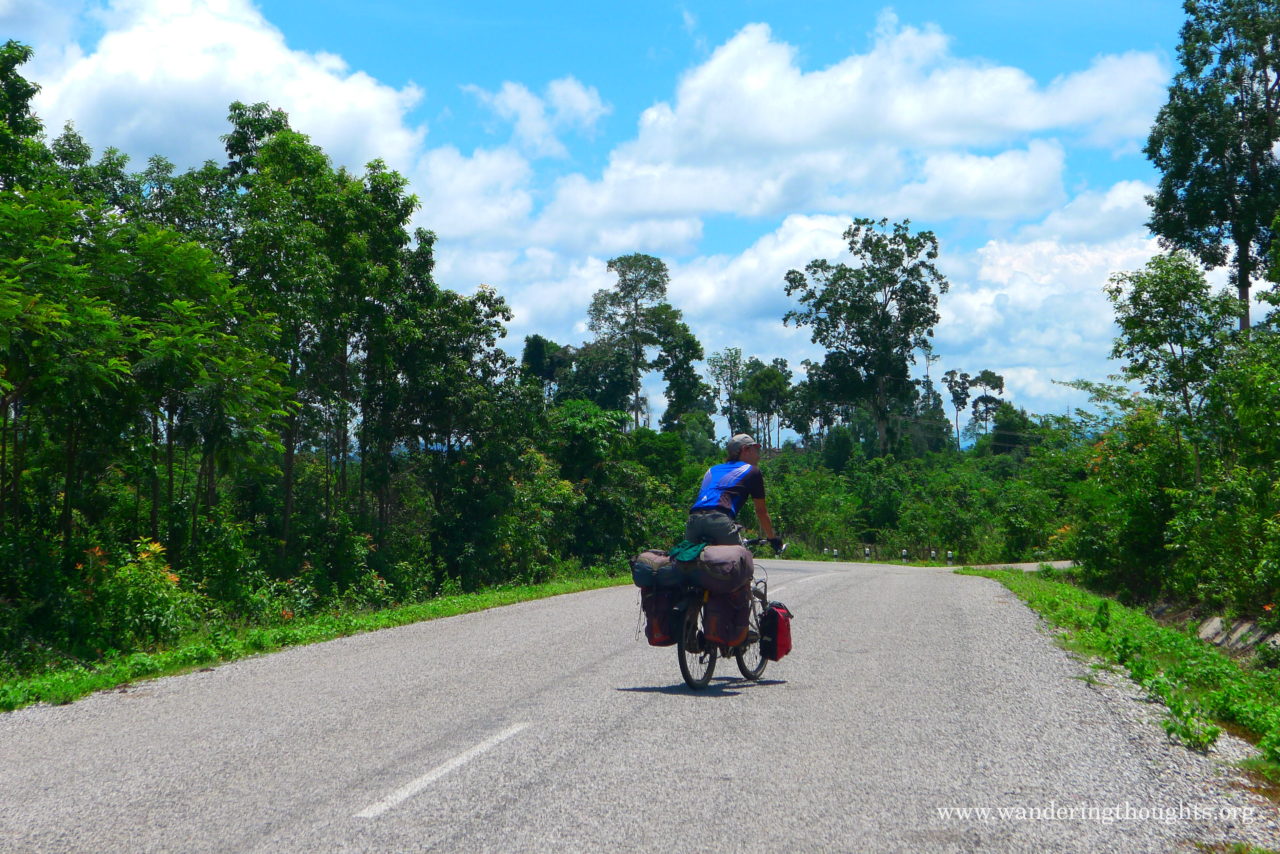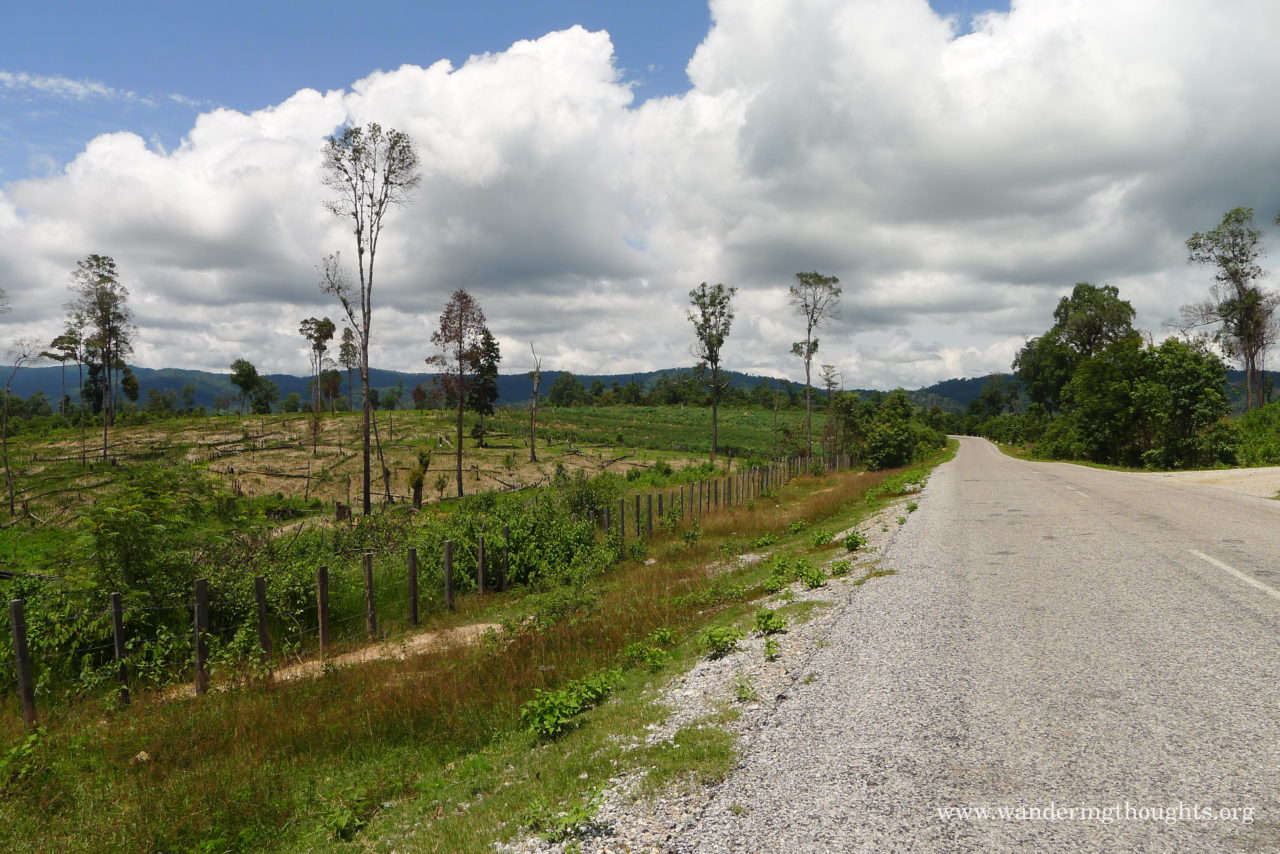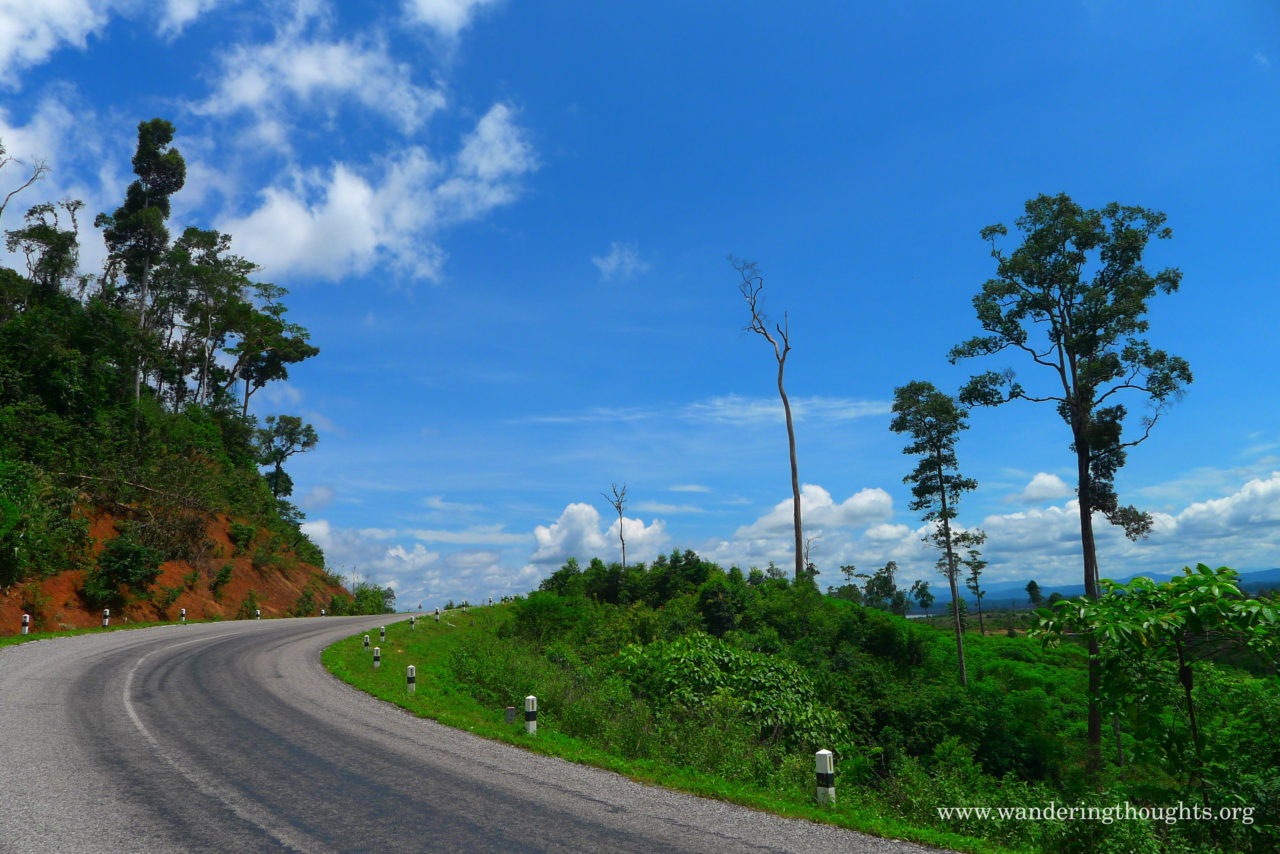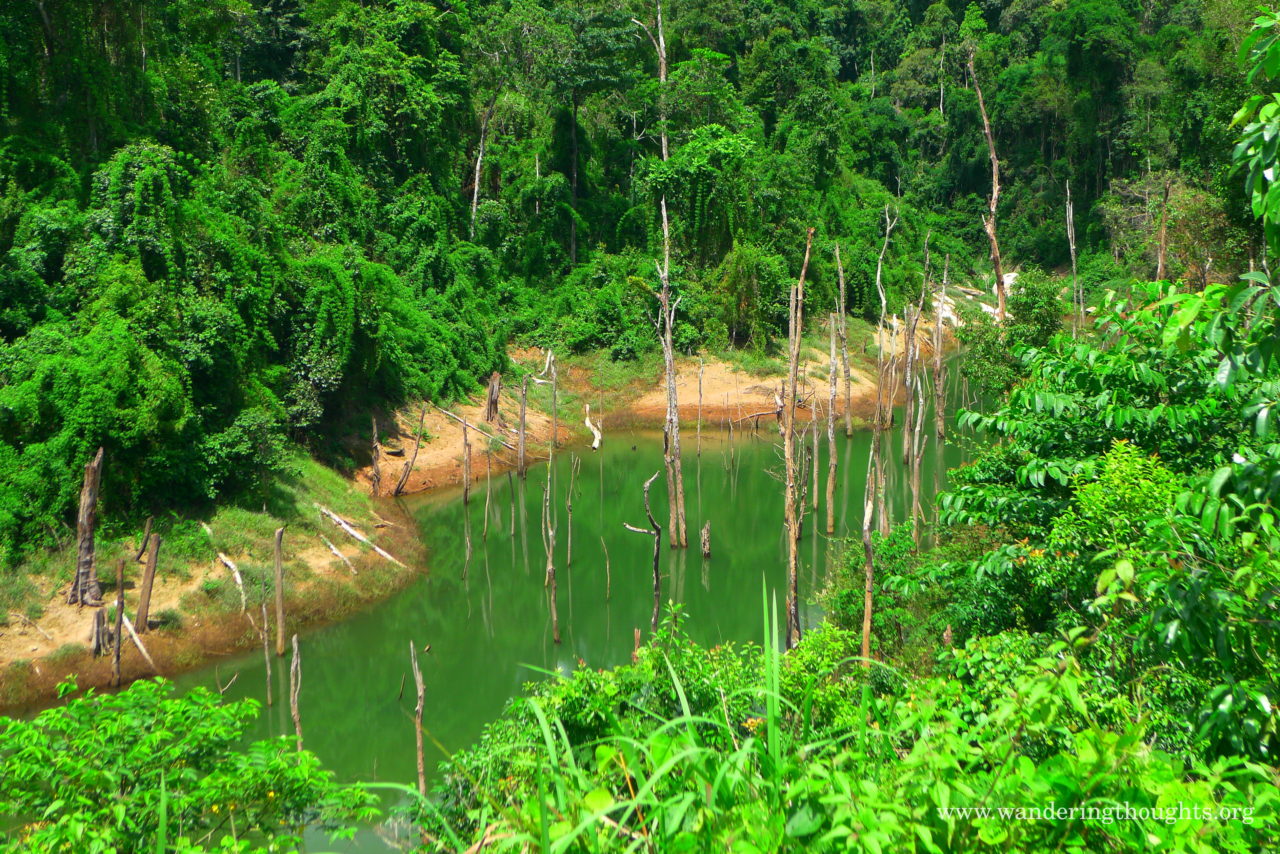 While it was usually just very hot and humid we also noticed signs that rainy season was getting closer. Big clouds started appearing on the sky and threatened rain in the distance.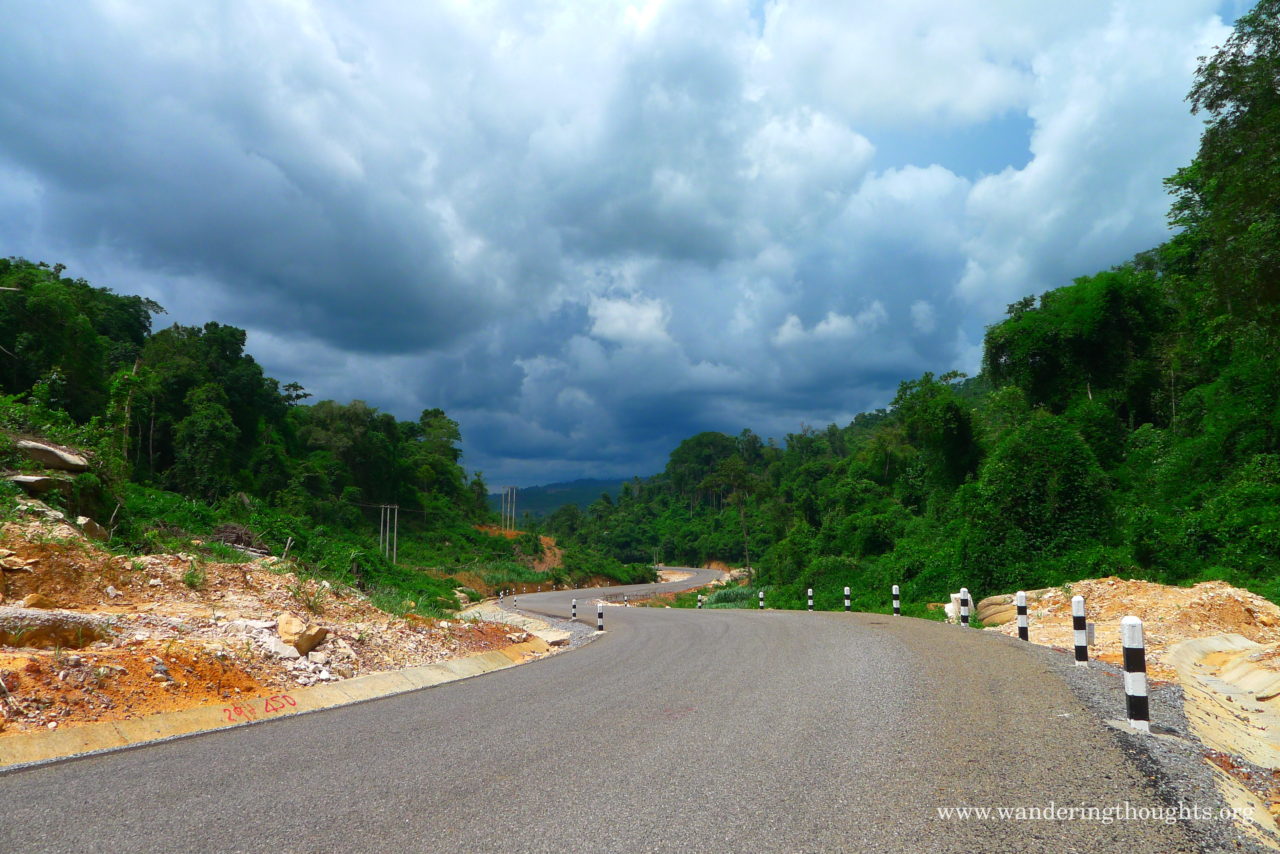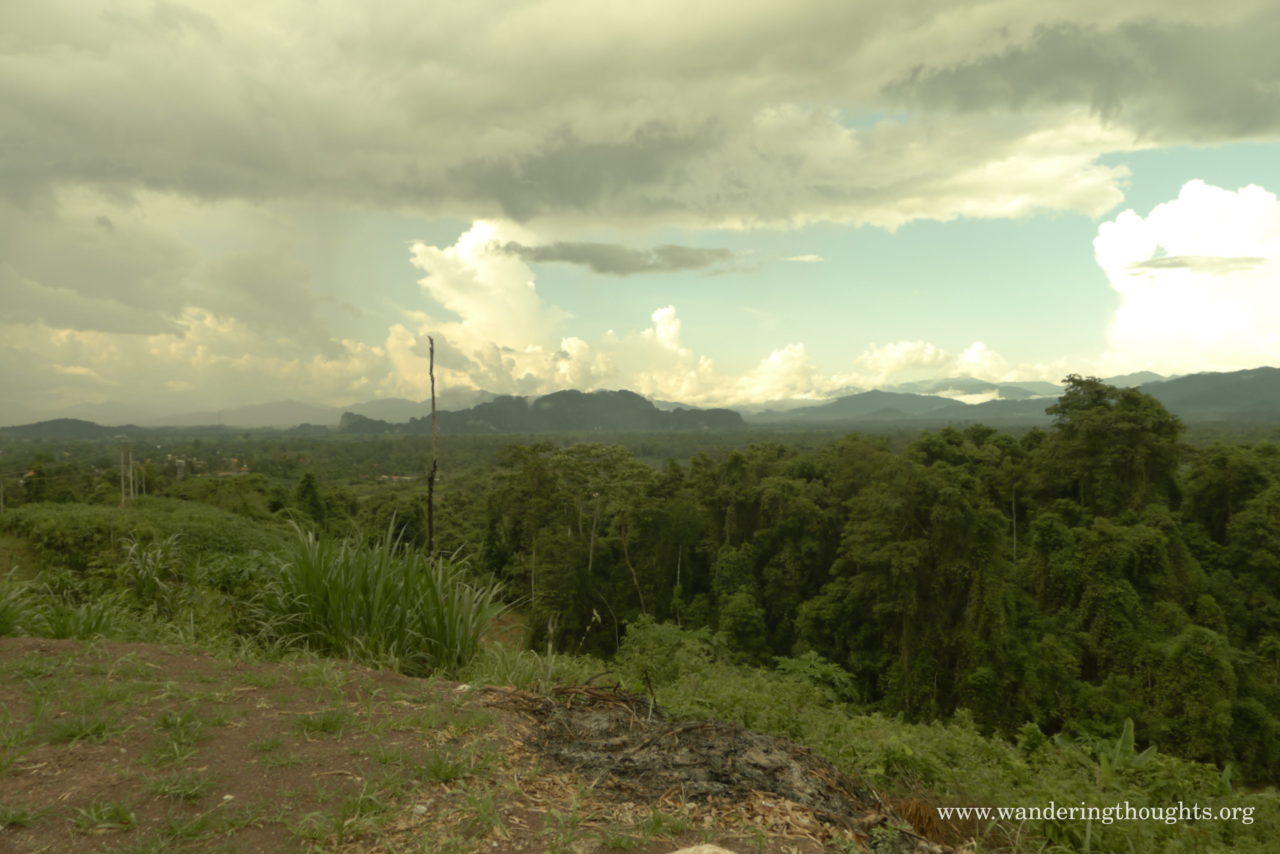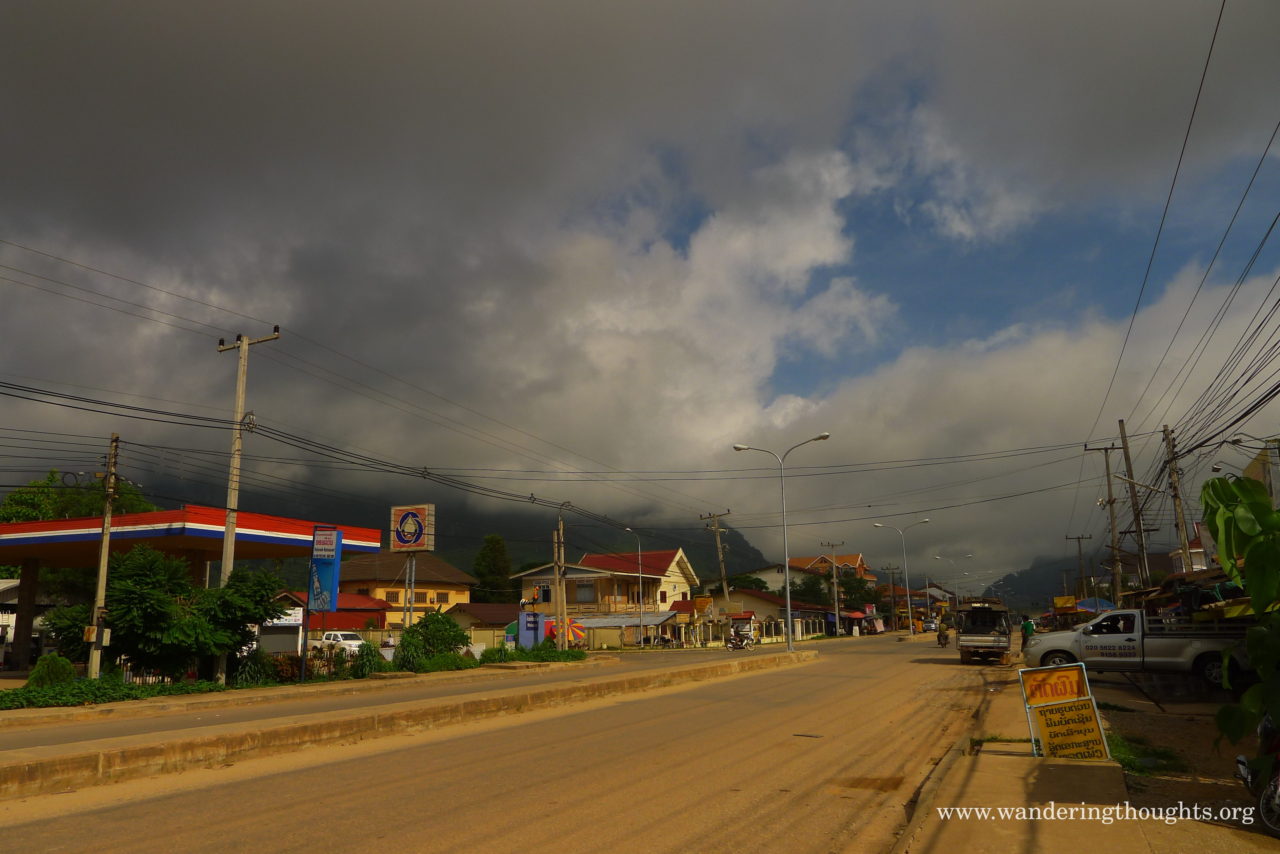 Every once in a while we saw signs like these: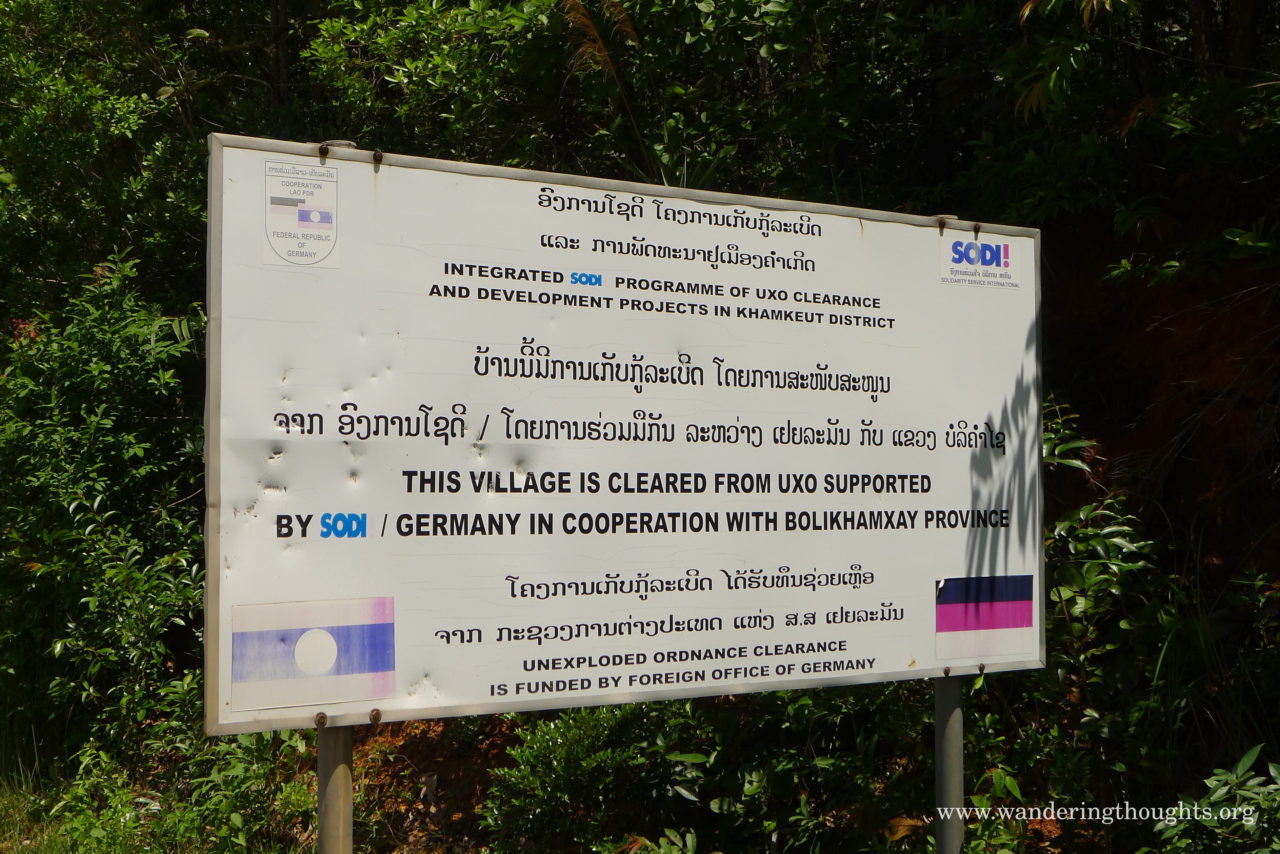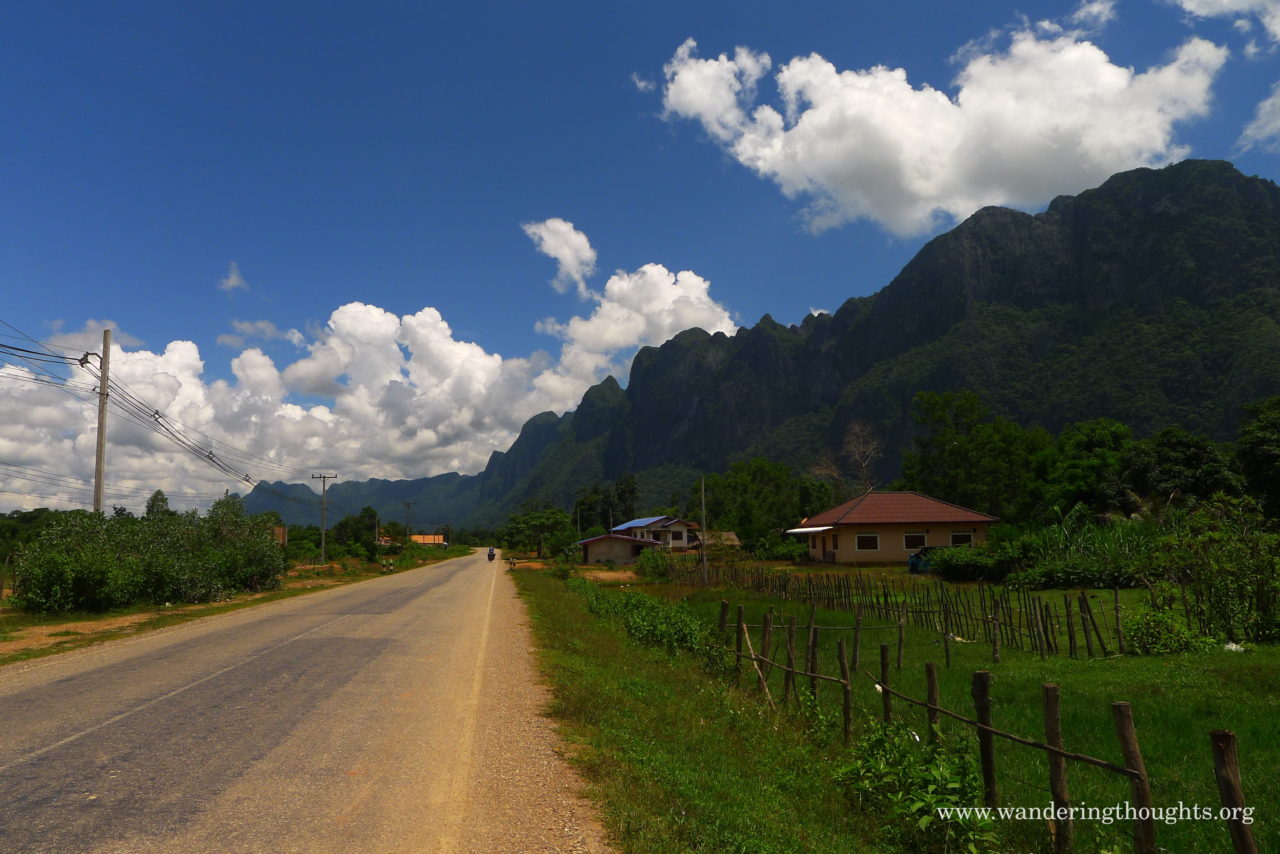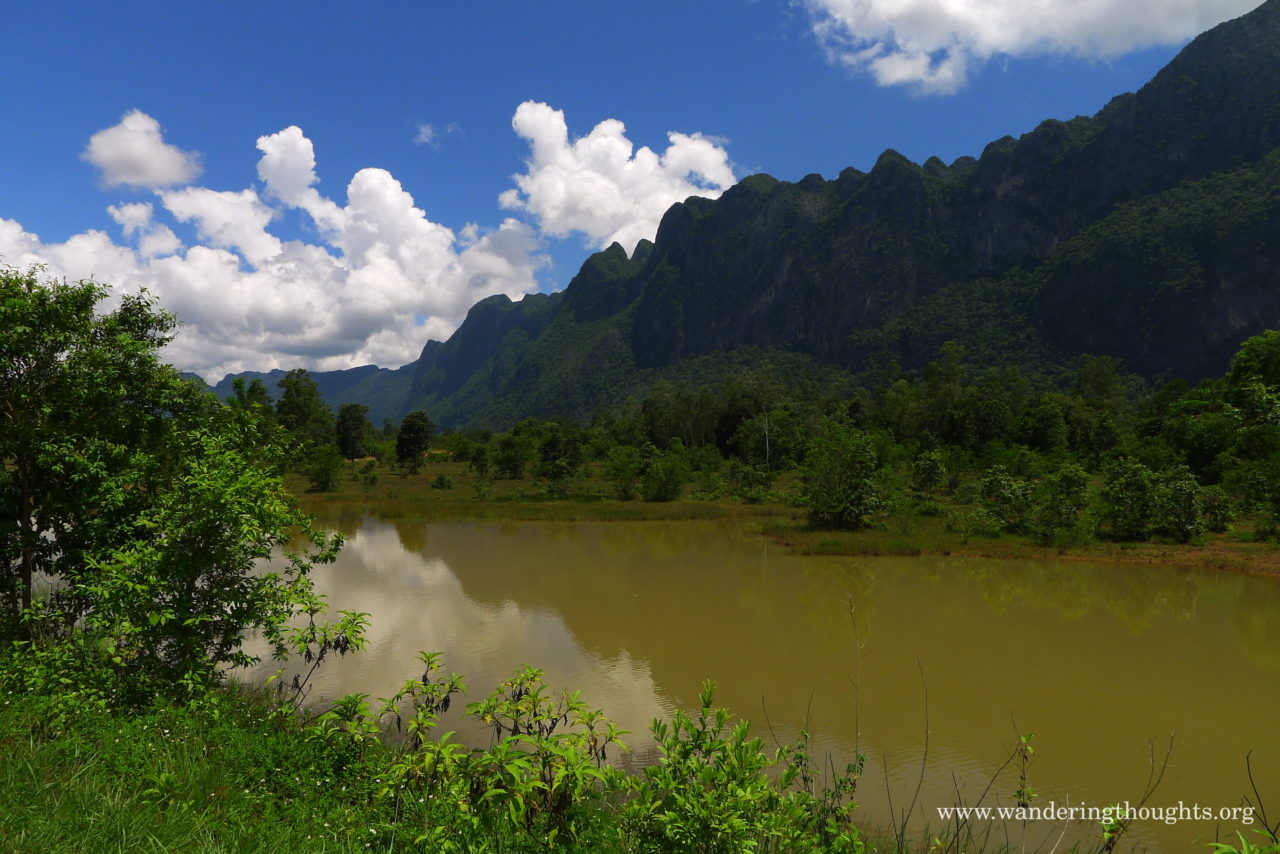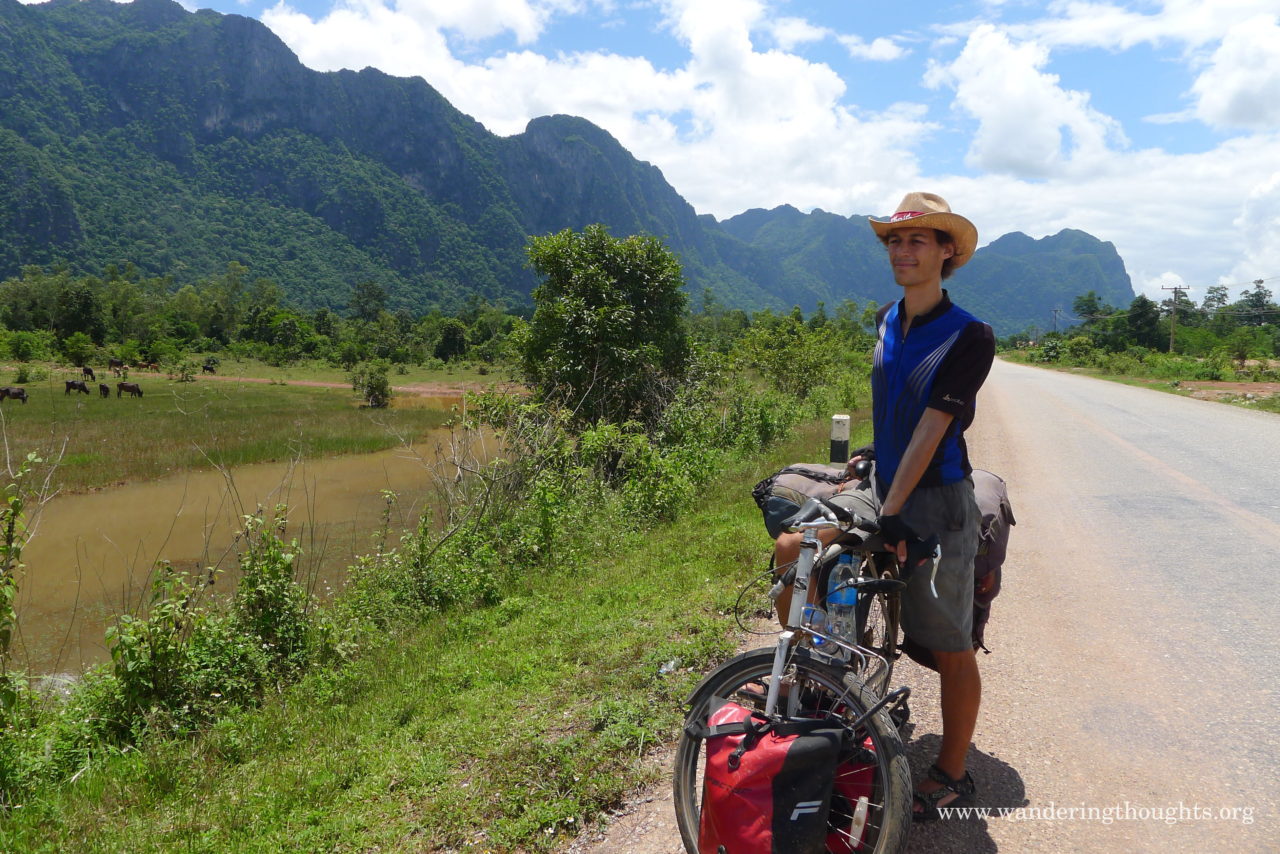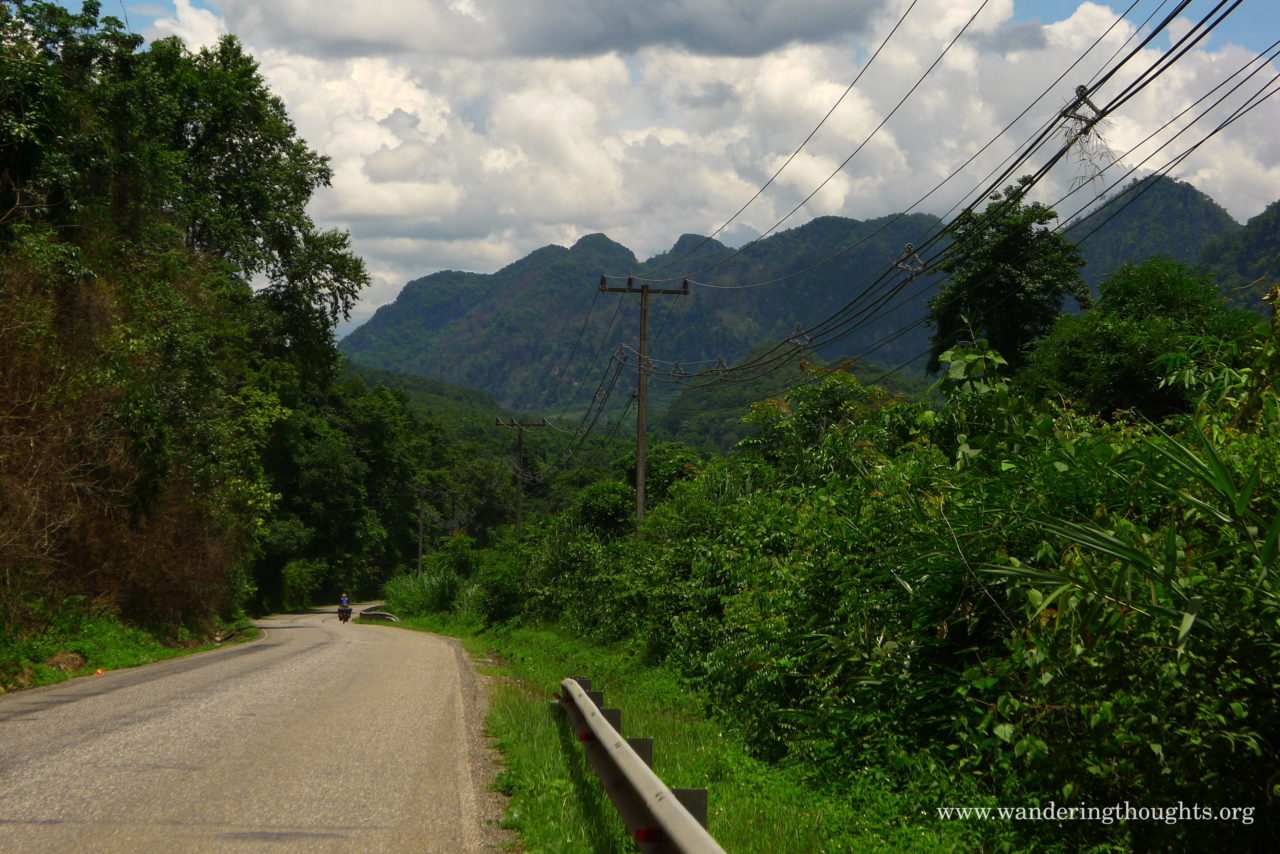 Looking back on these pictures I still think that this was one of the most beautiful areas we have ever ridden through. Not much traffic, nice roads, craggy mountains on the side and lots of green scenery to soothe our souls.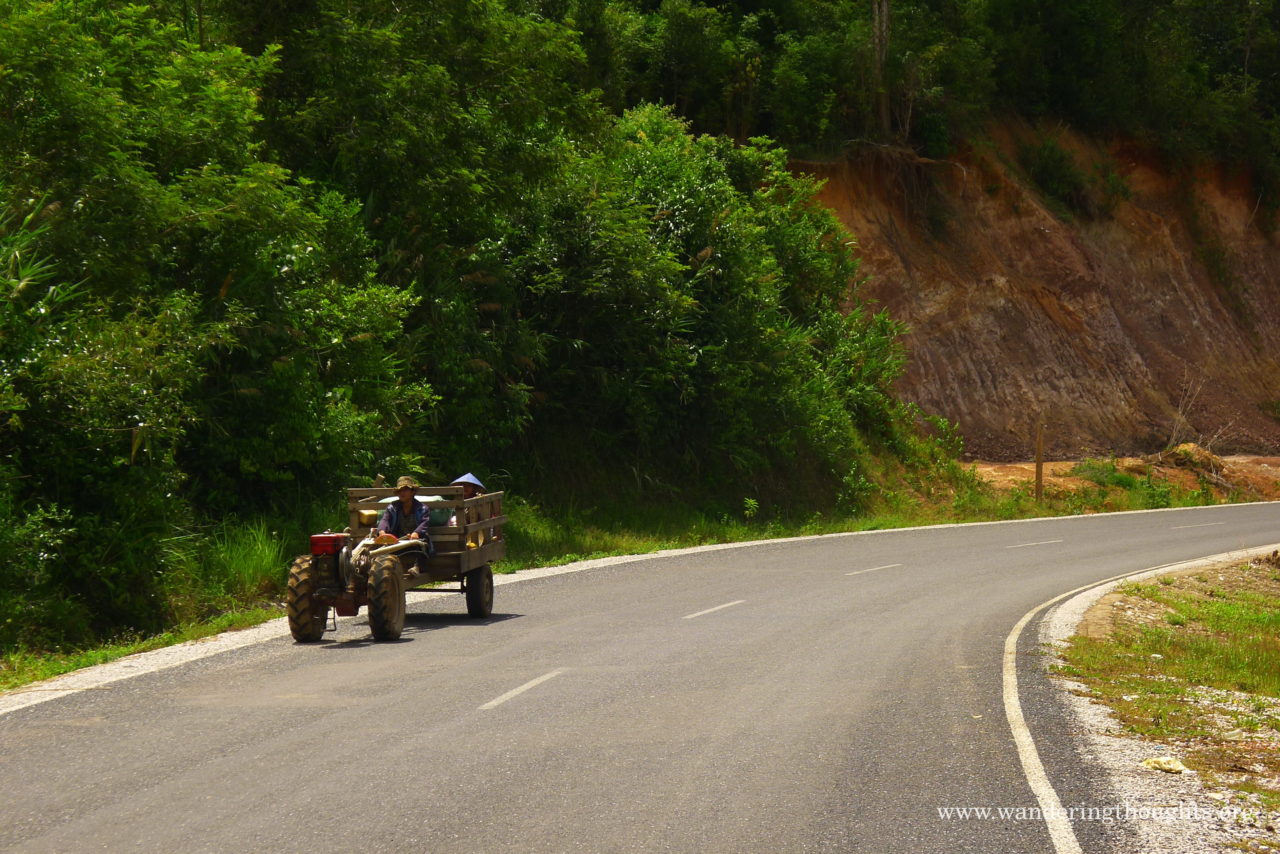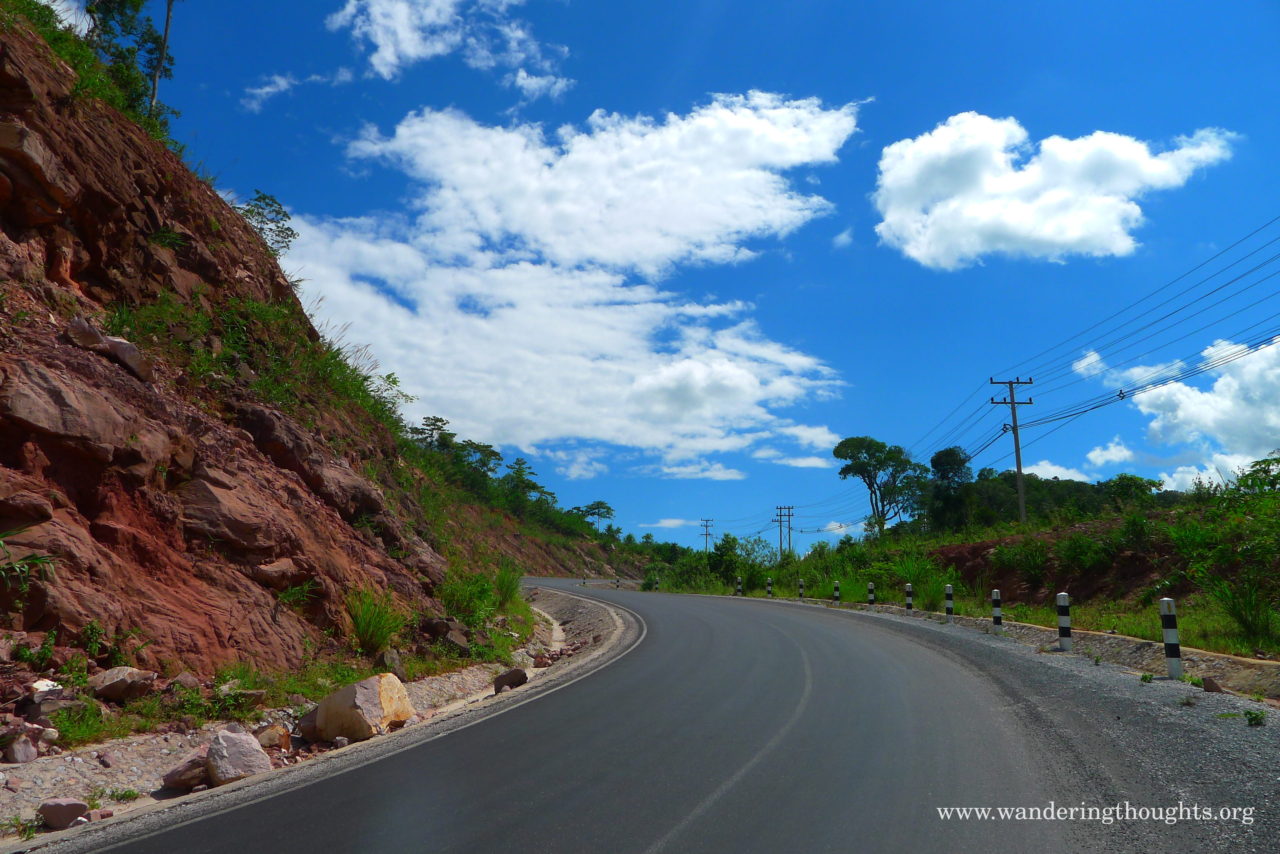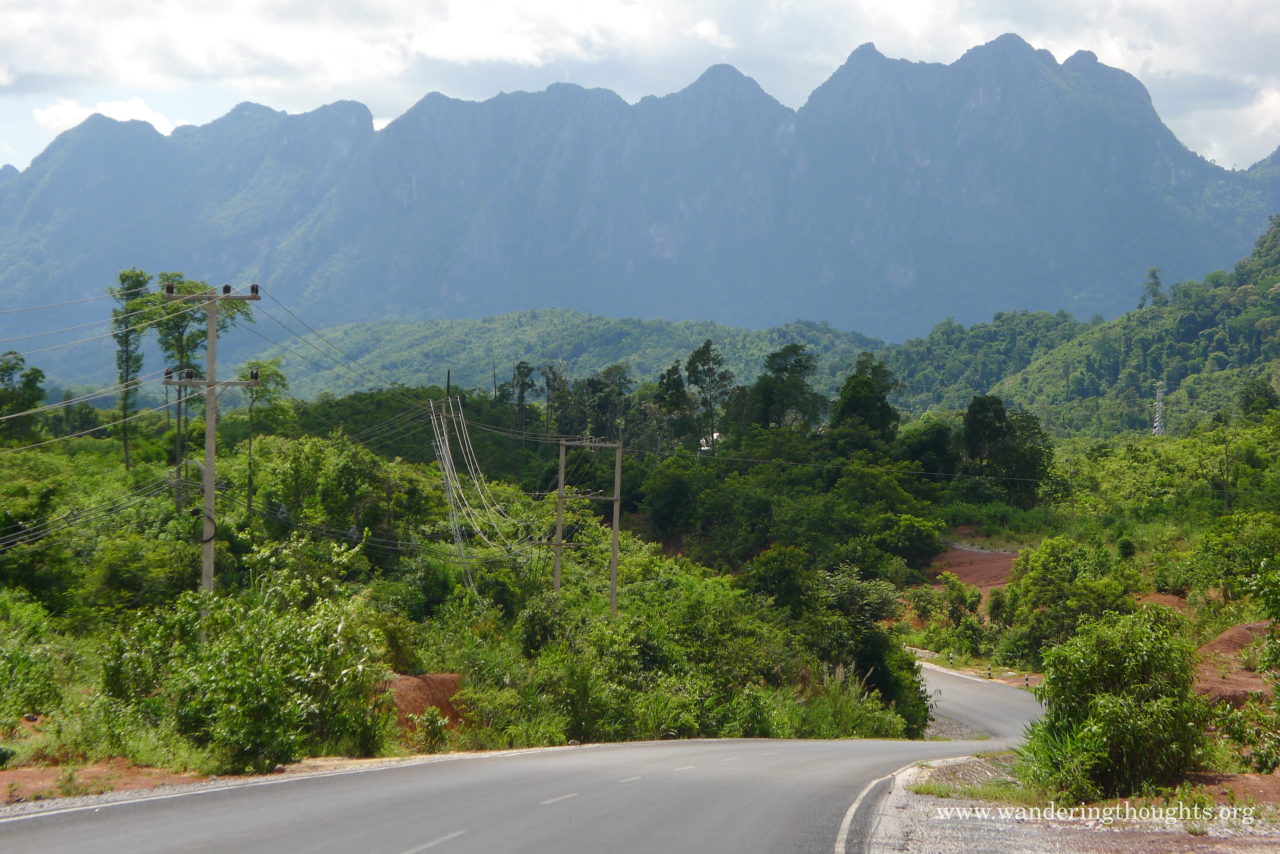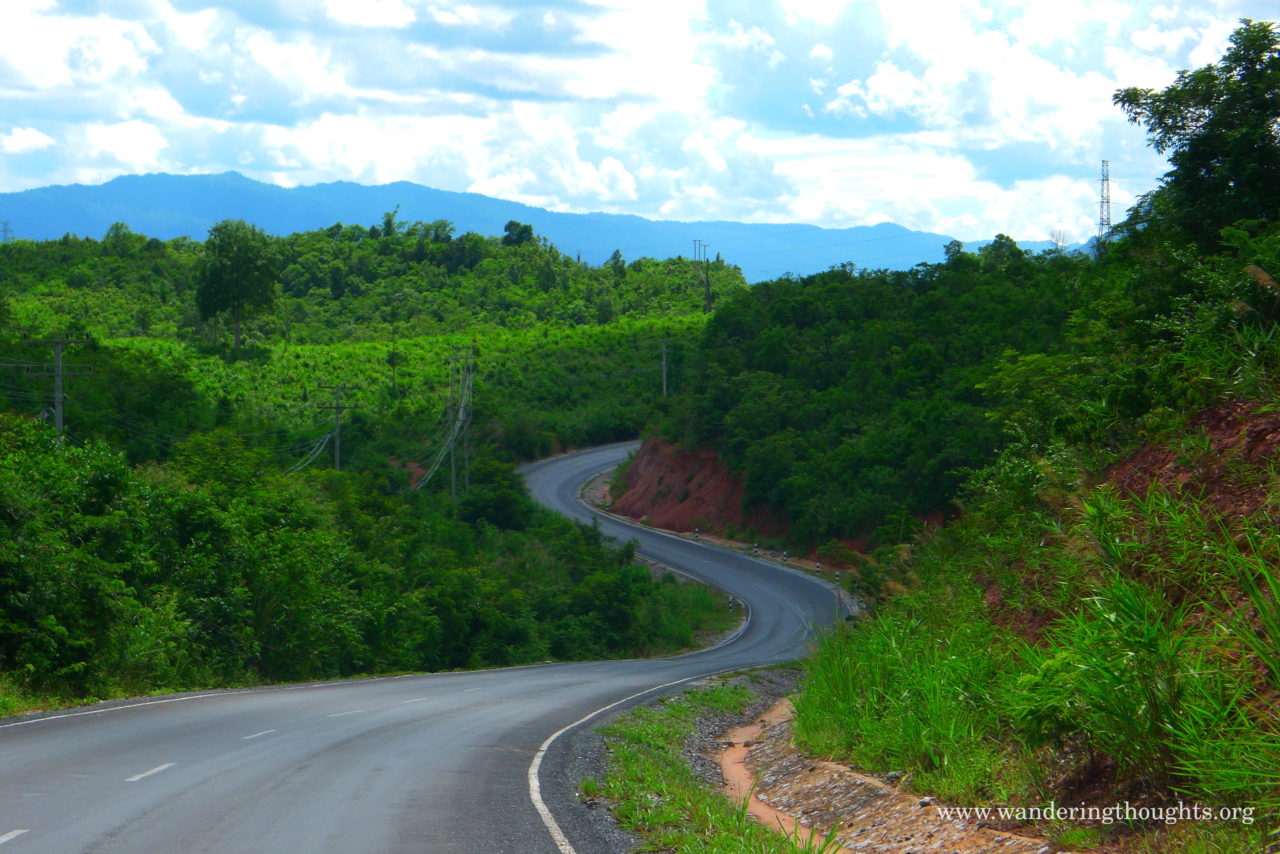 In the villages we saw lots of women with hand made skirts which are made on these: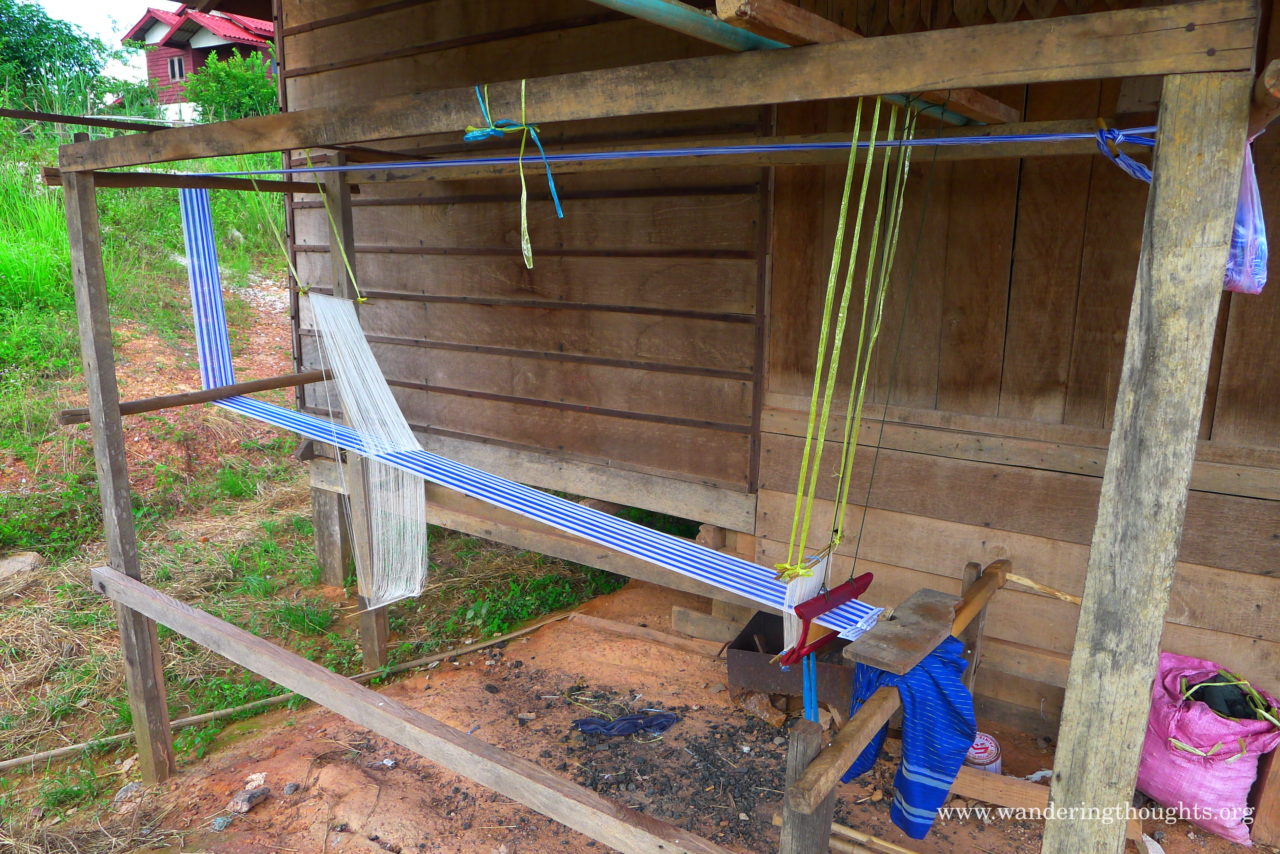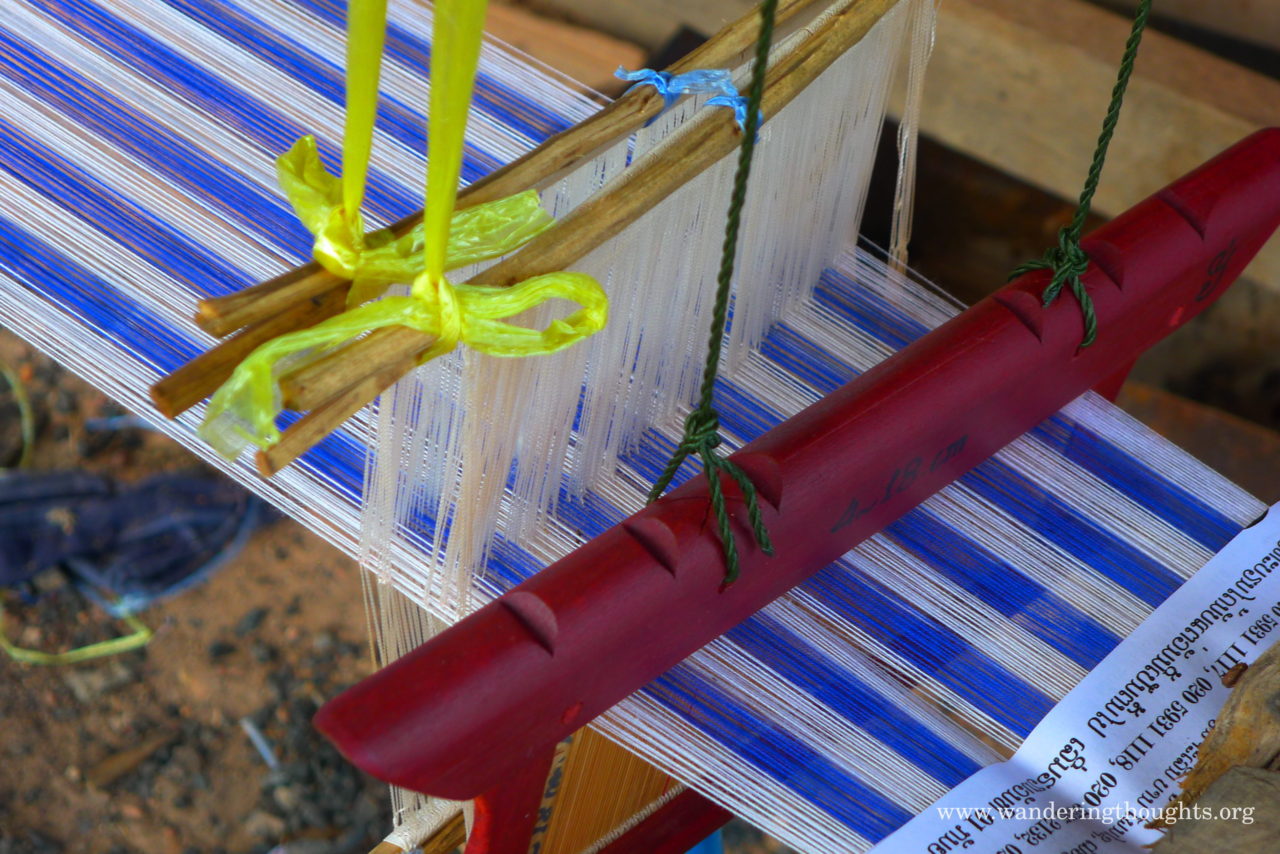 Before Lak Sao the rain caught up with us. It wasn't too big a change from the ever present humidity though. We were wet all the time anyways.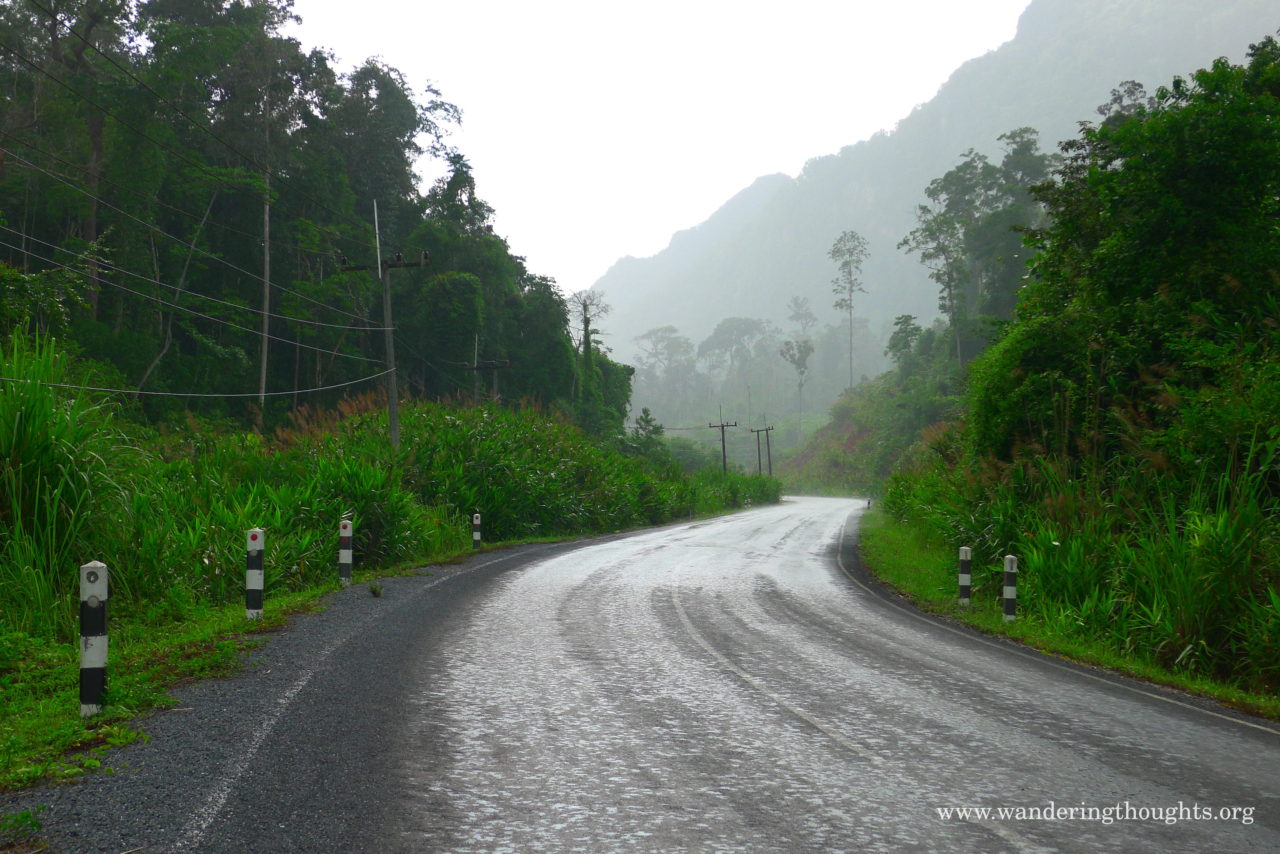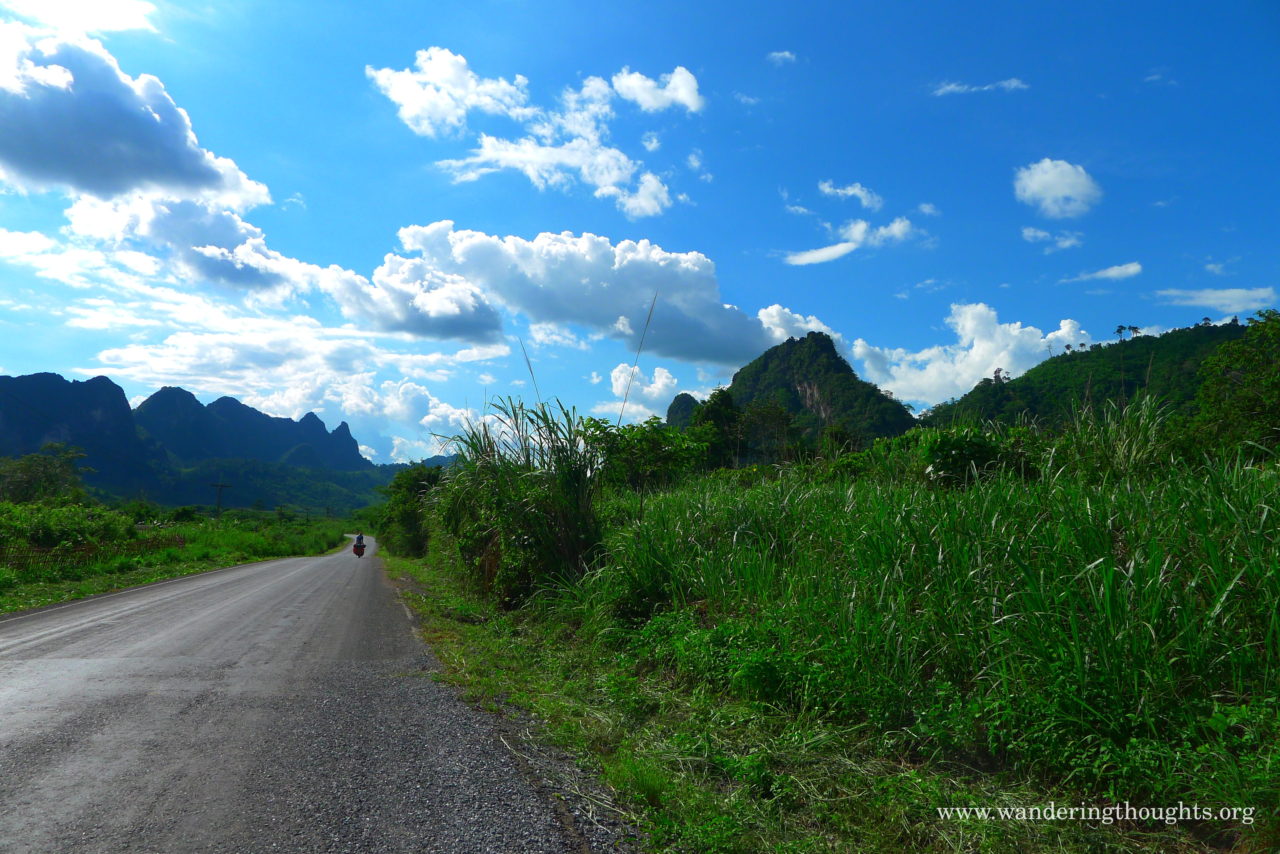 We loved these little shelters for a break from the sun. People usually have them in farming areas for exactly that purpose I guess.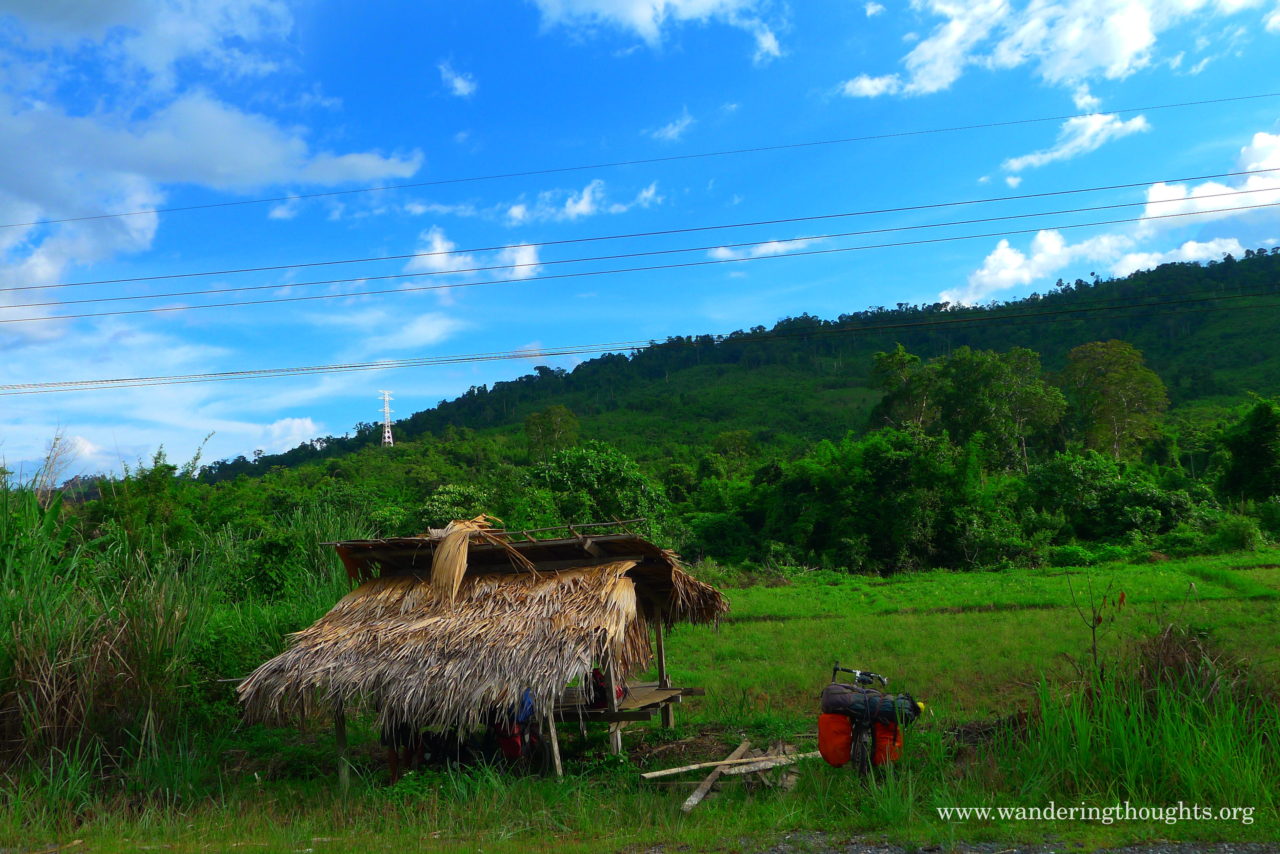 In Lak Sao we were close to a Vietnamese border and thus had our first Vietnamese coffee – yum!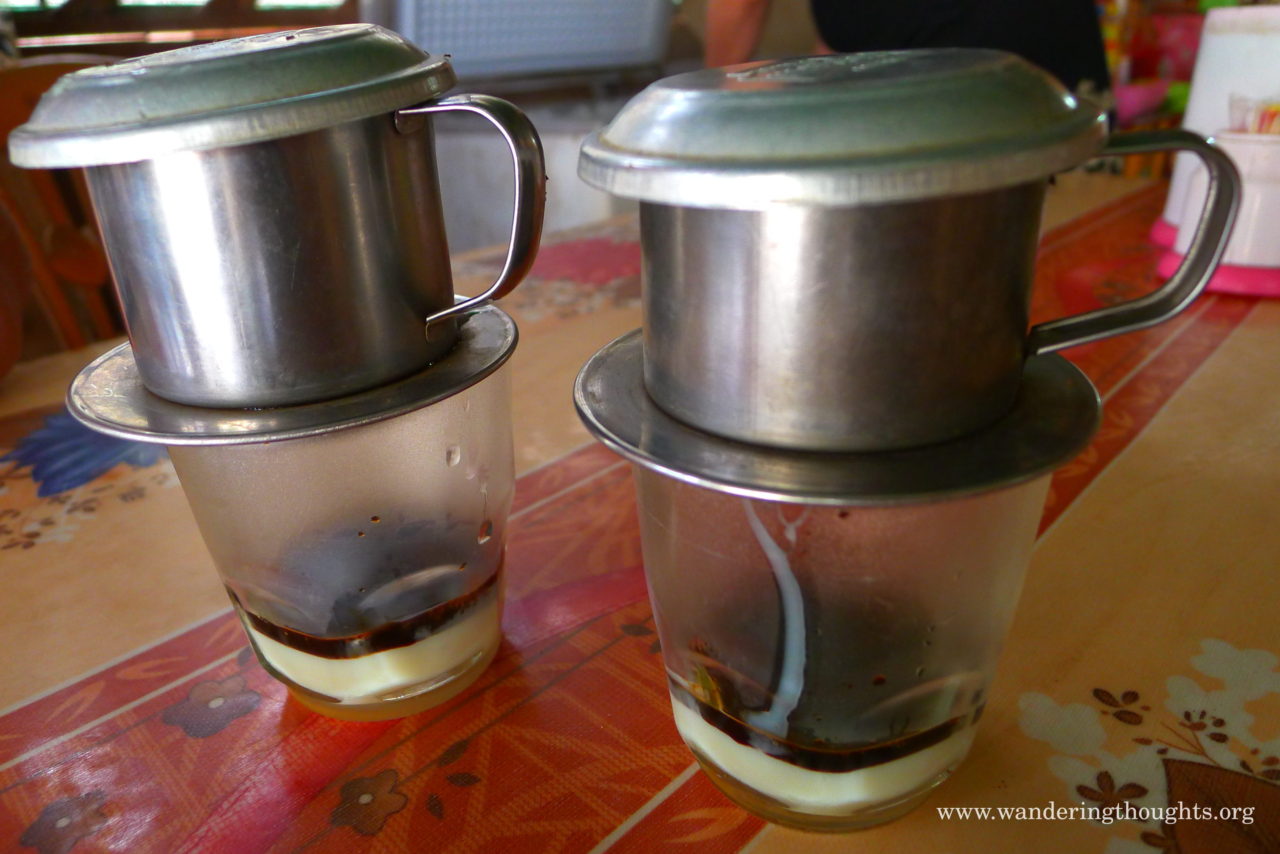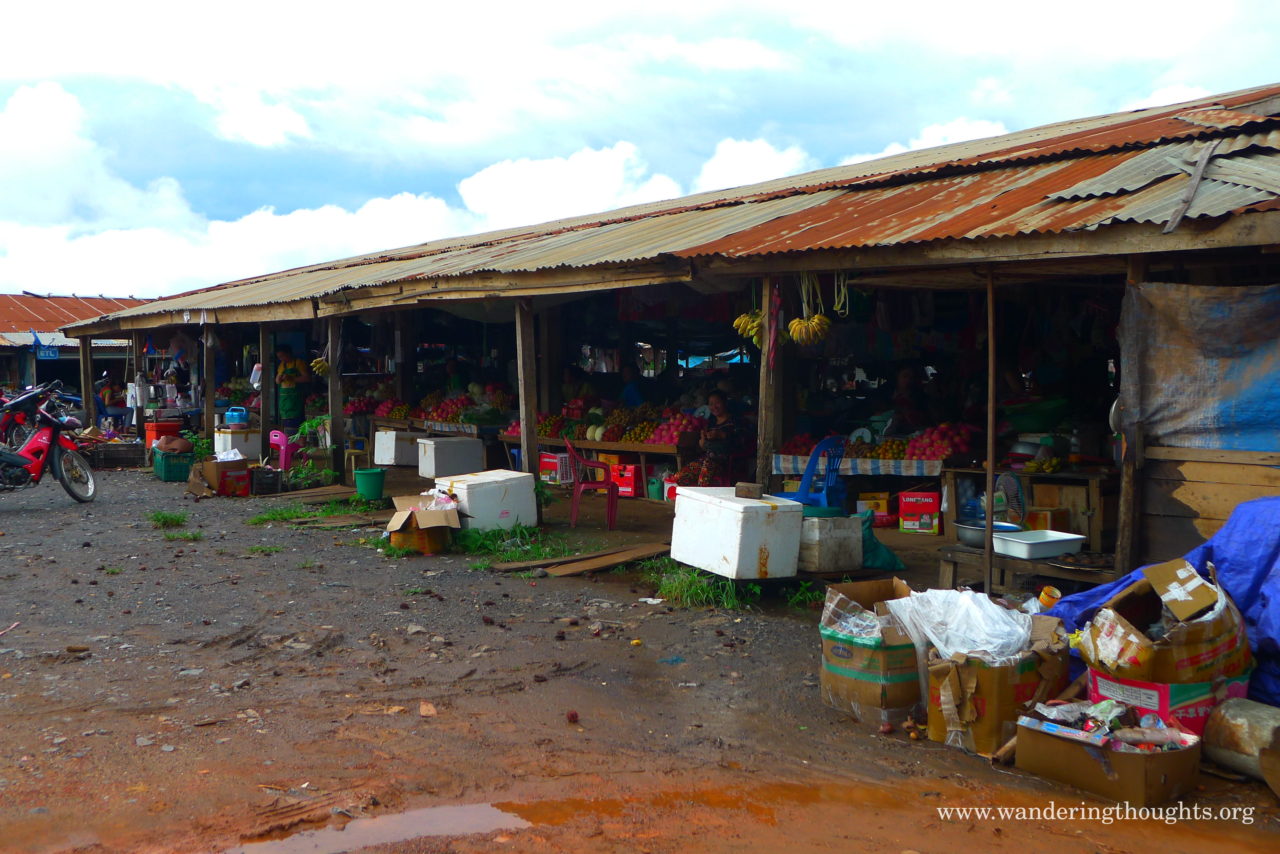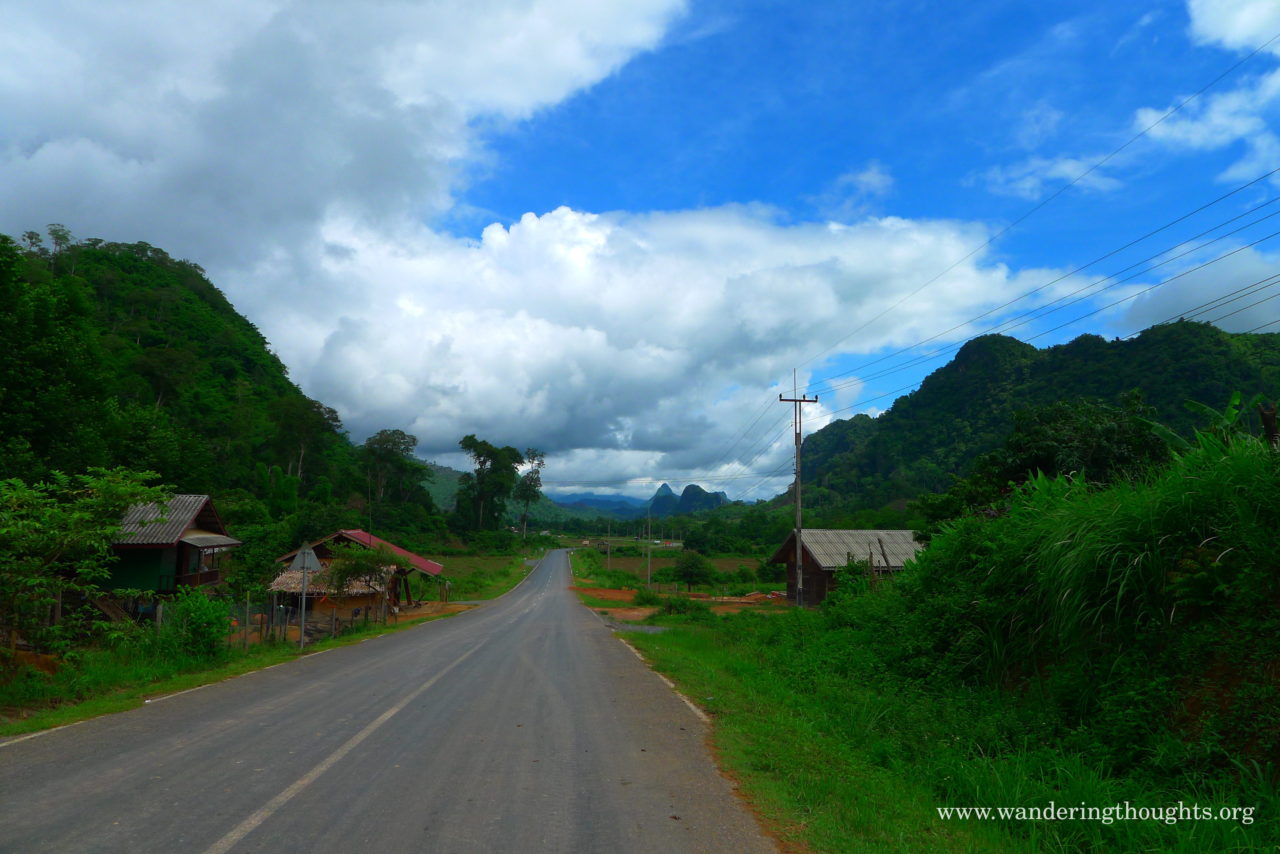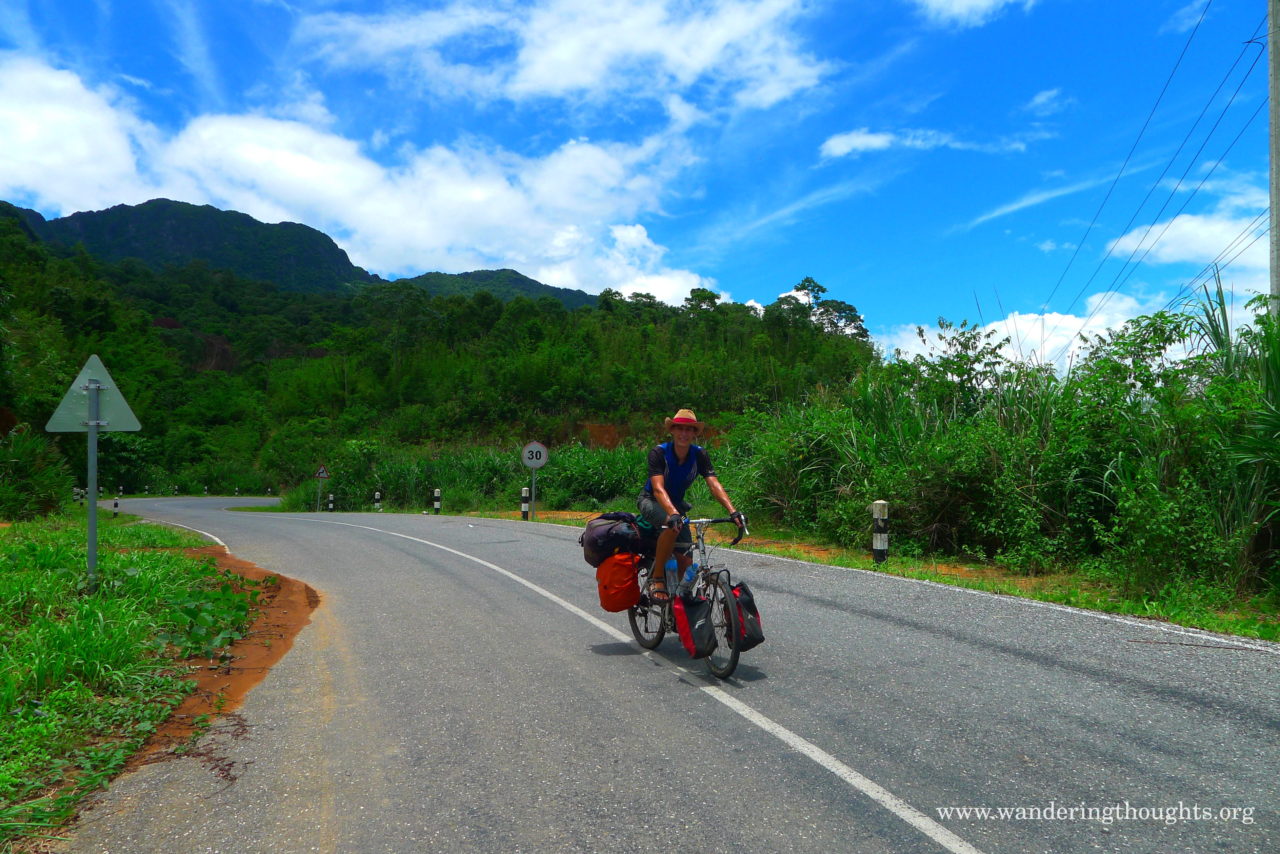 More rain… And it did actually get a little bit colder this time. So we decided to wait it out.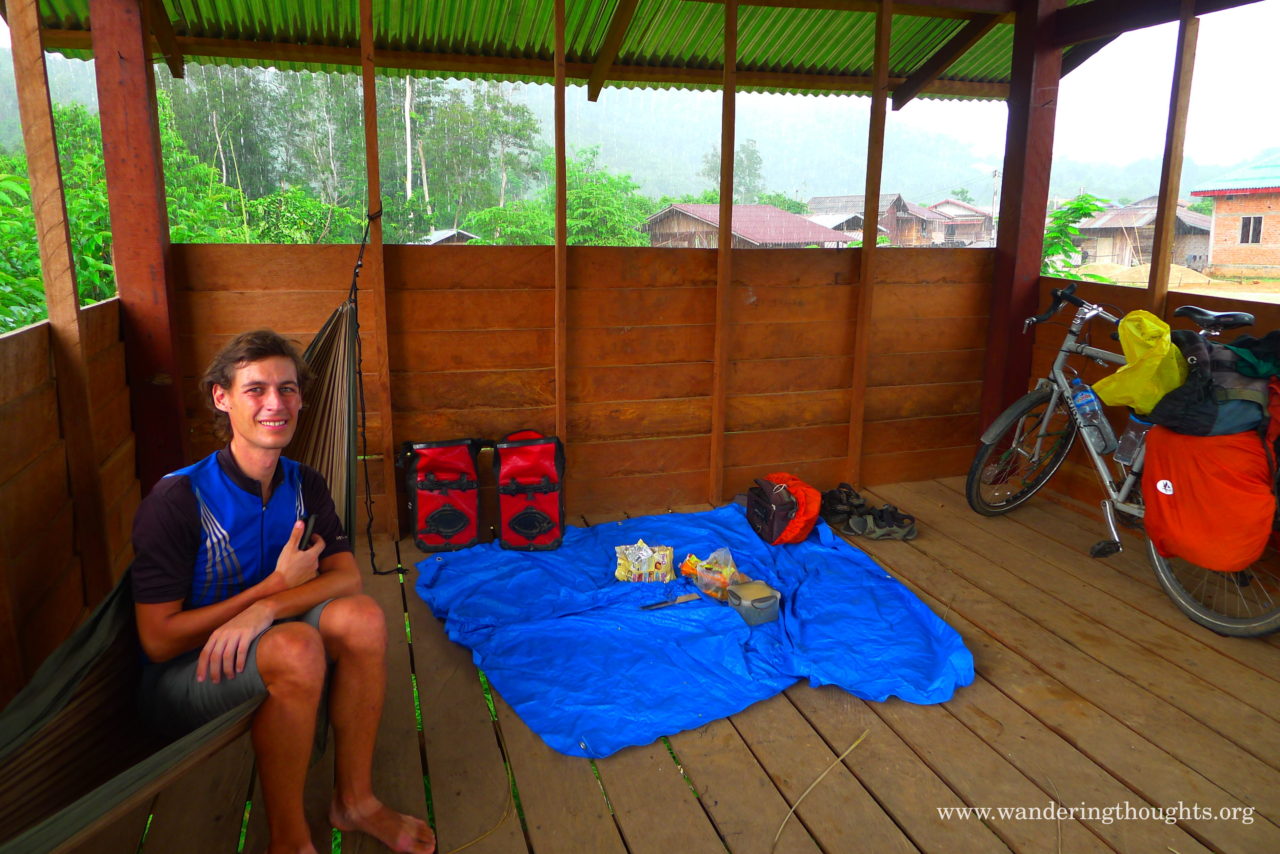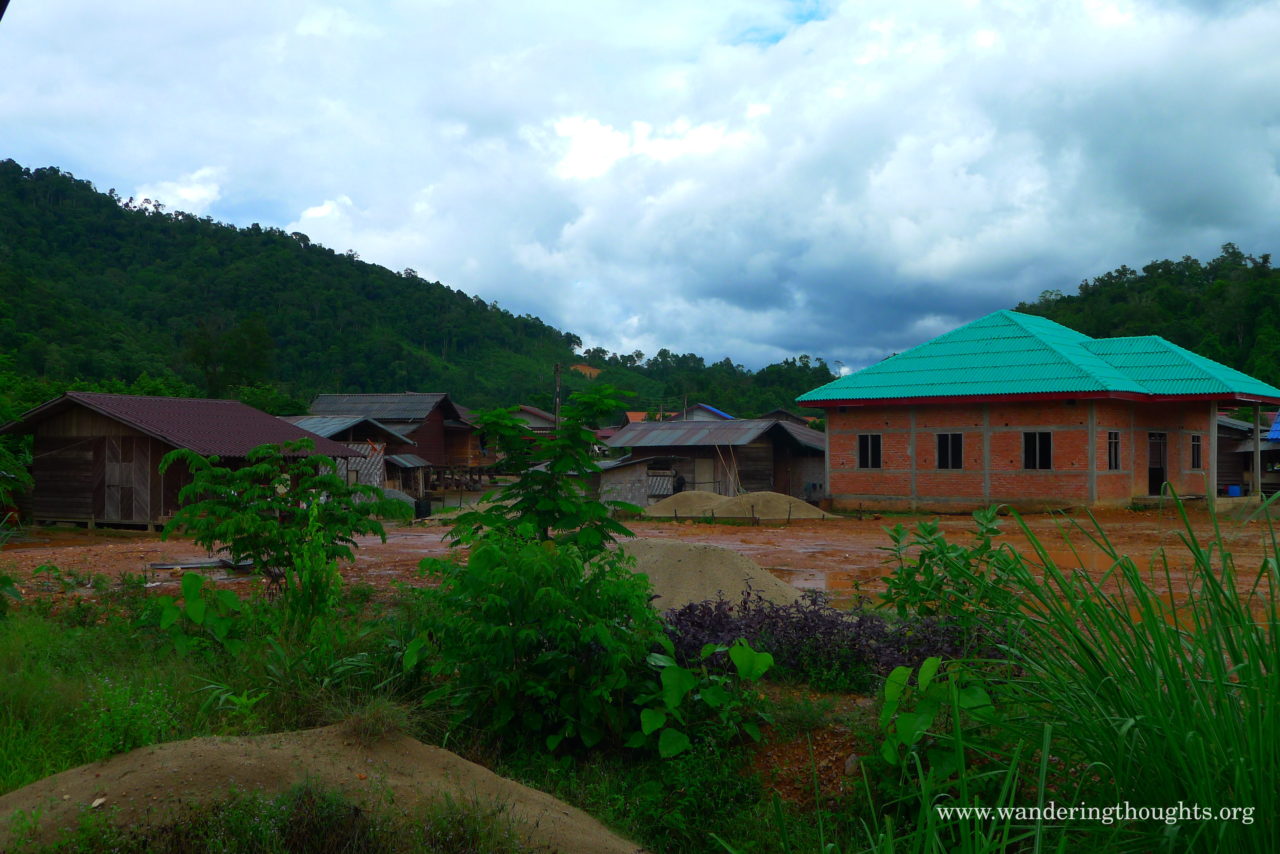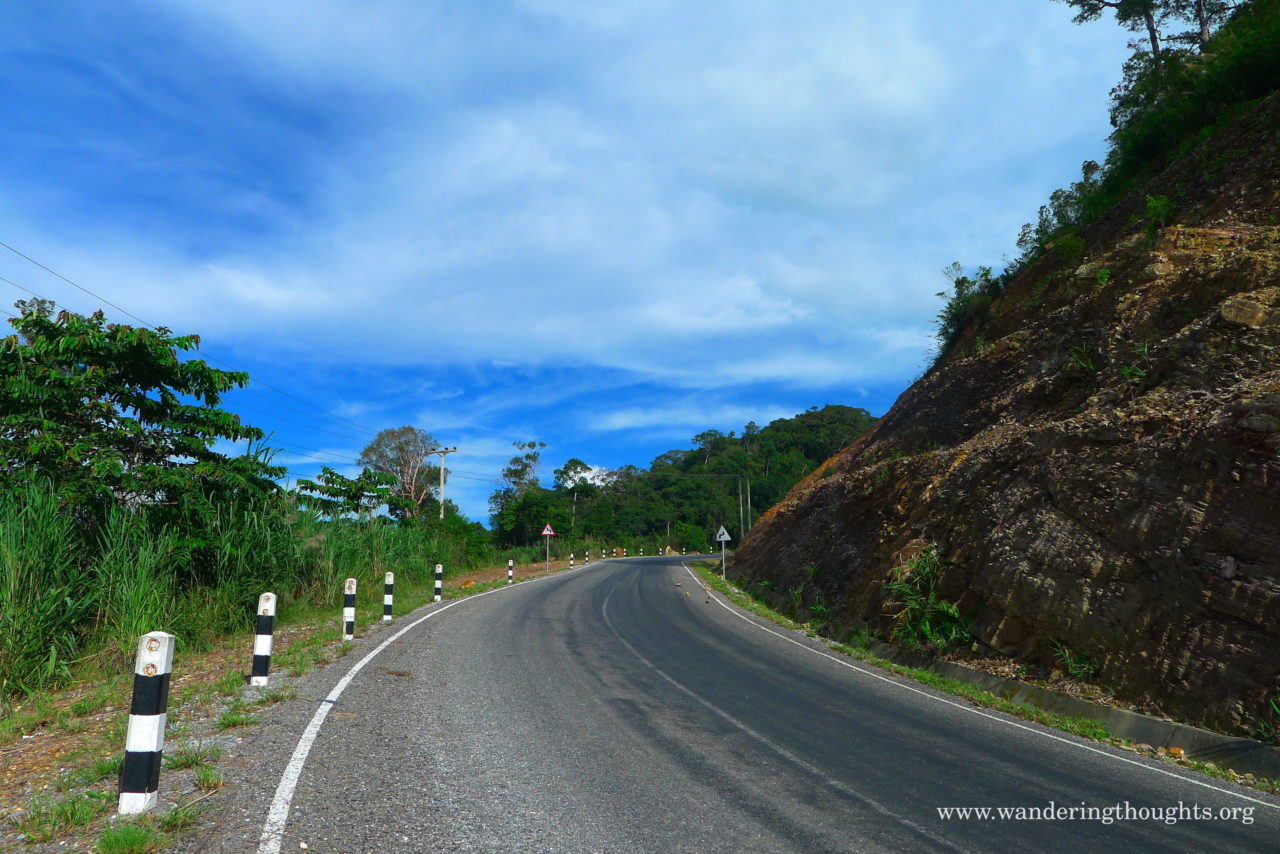 All that climbing takes its toll…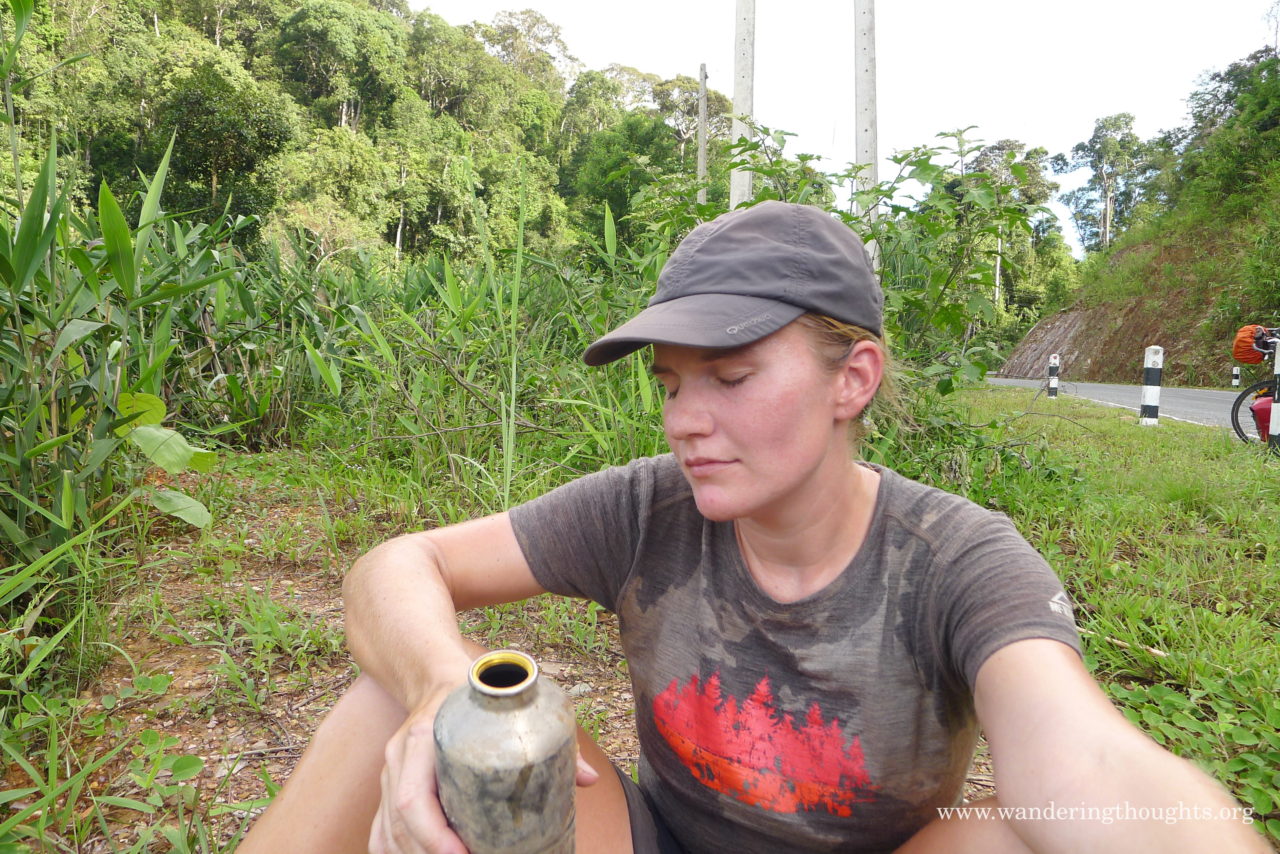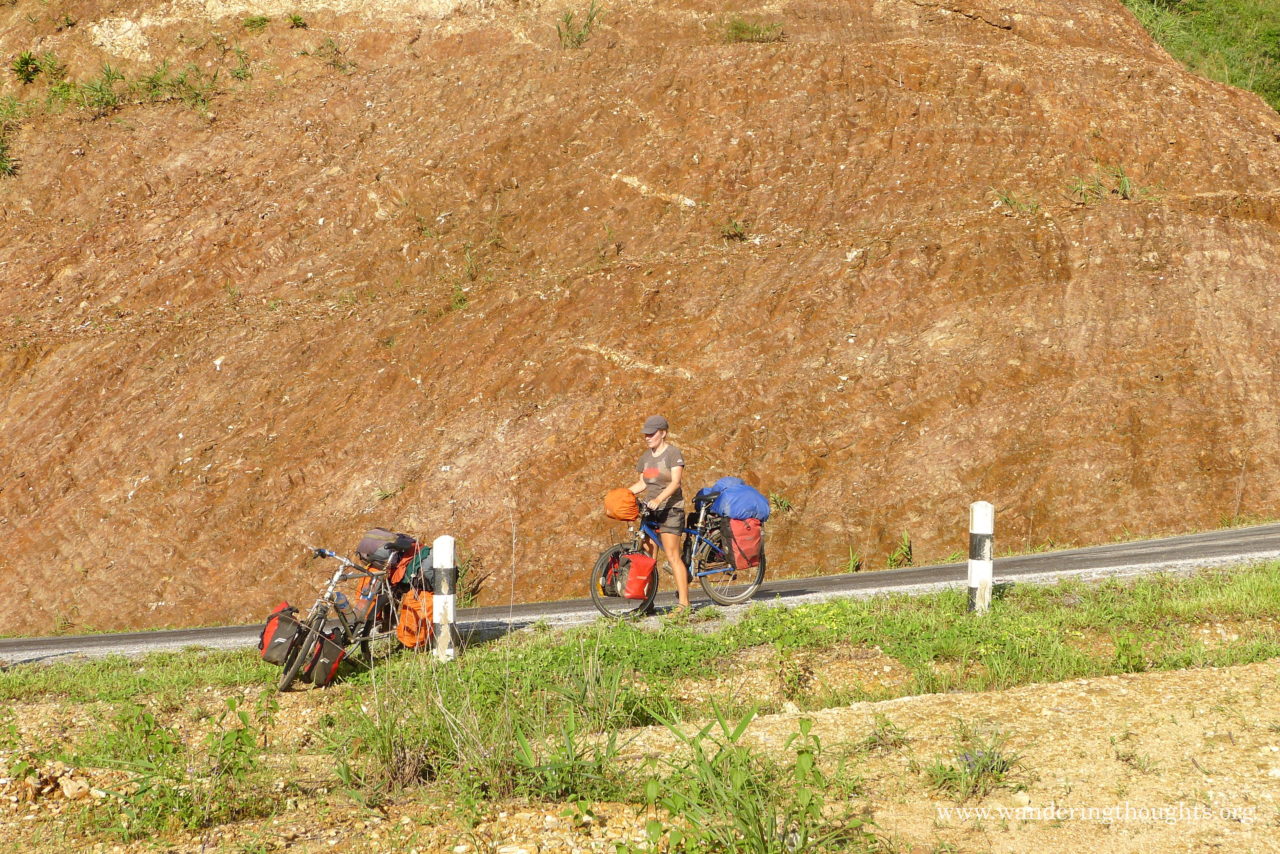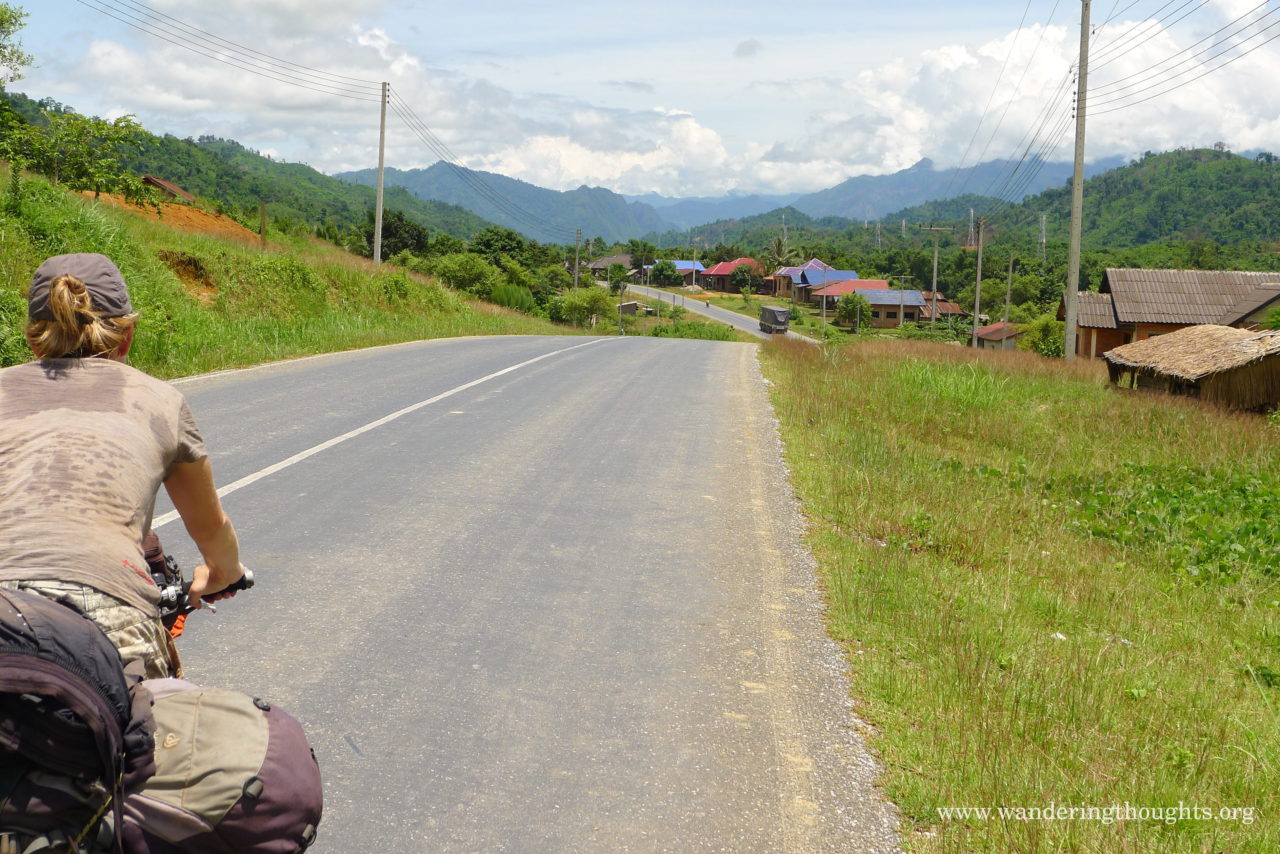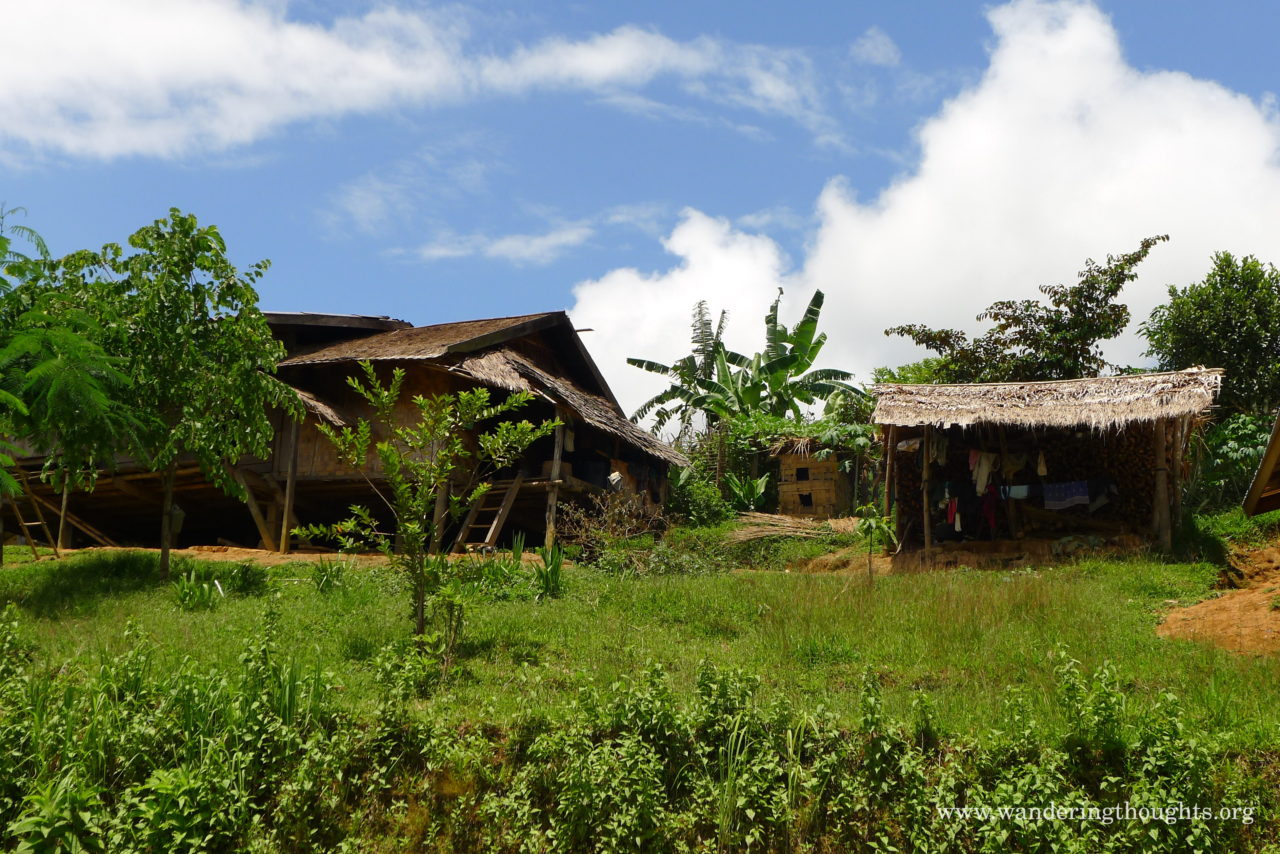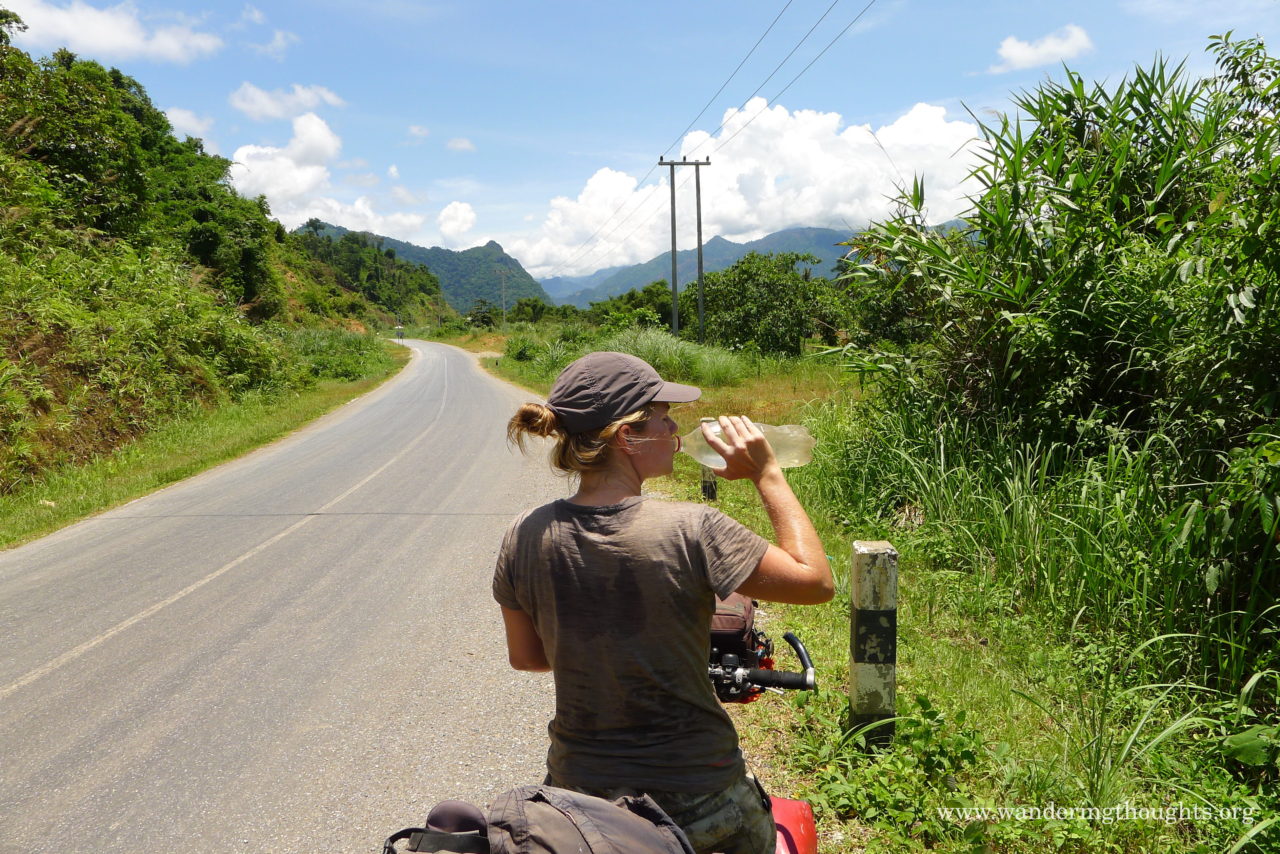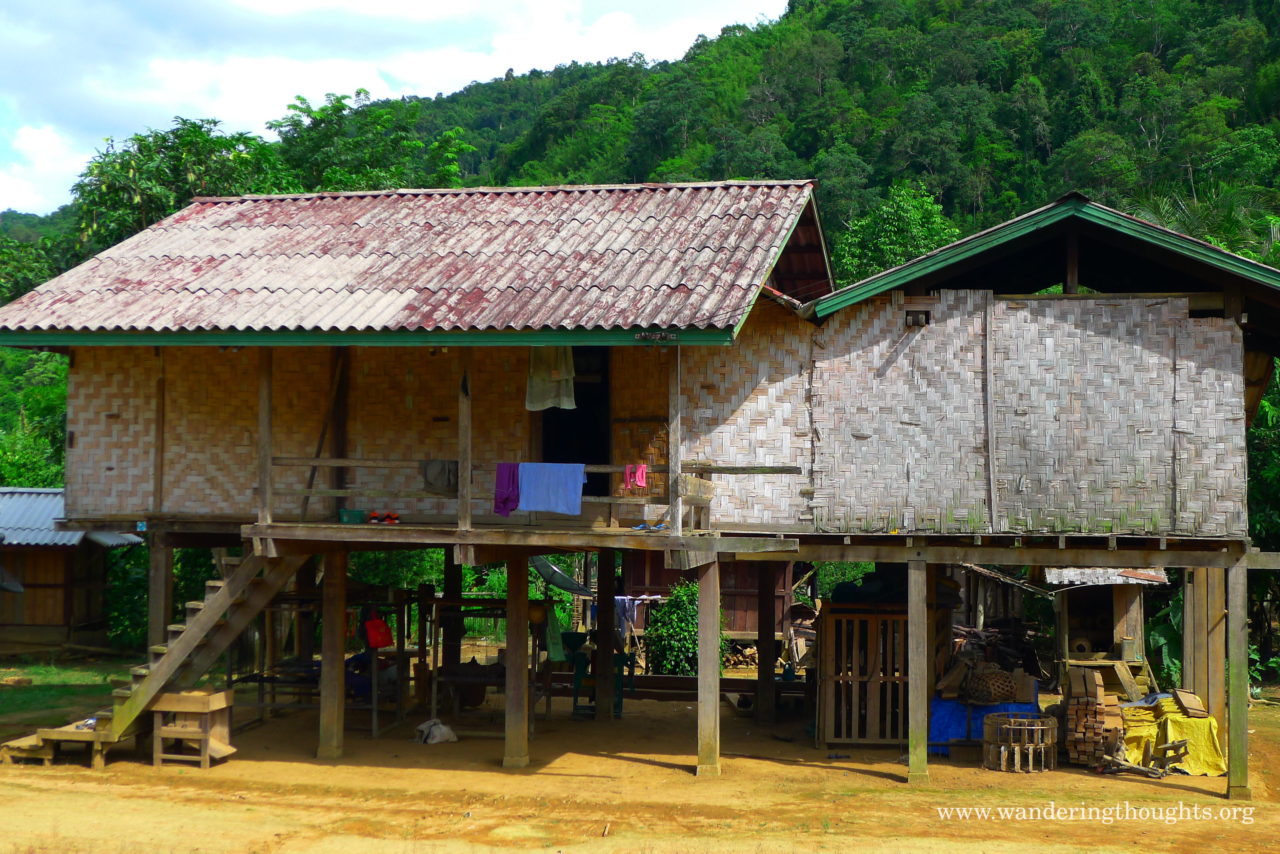 Lots of wool for weaving…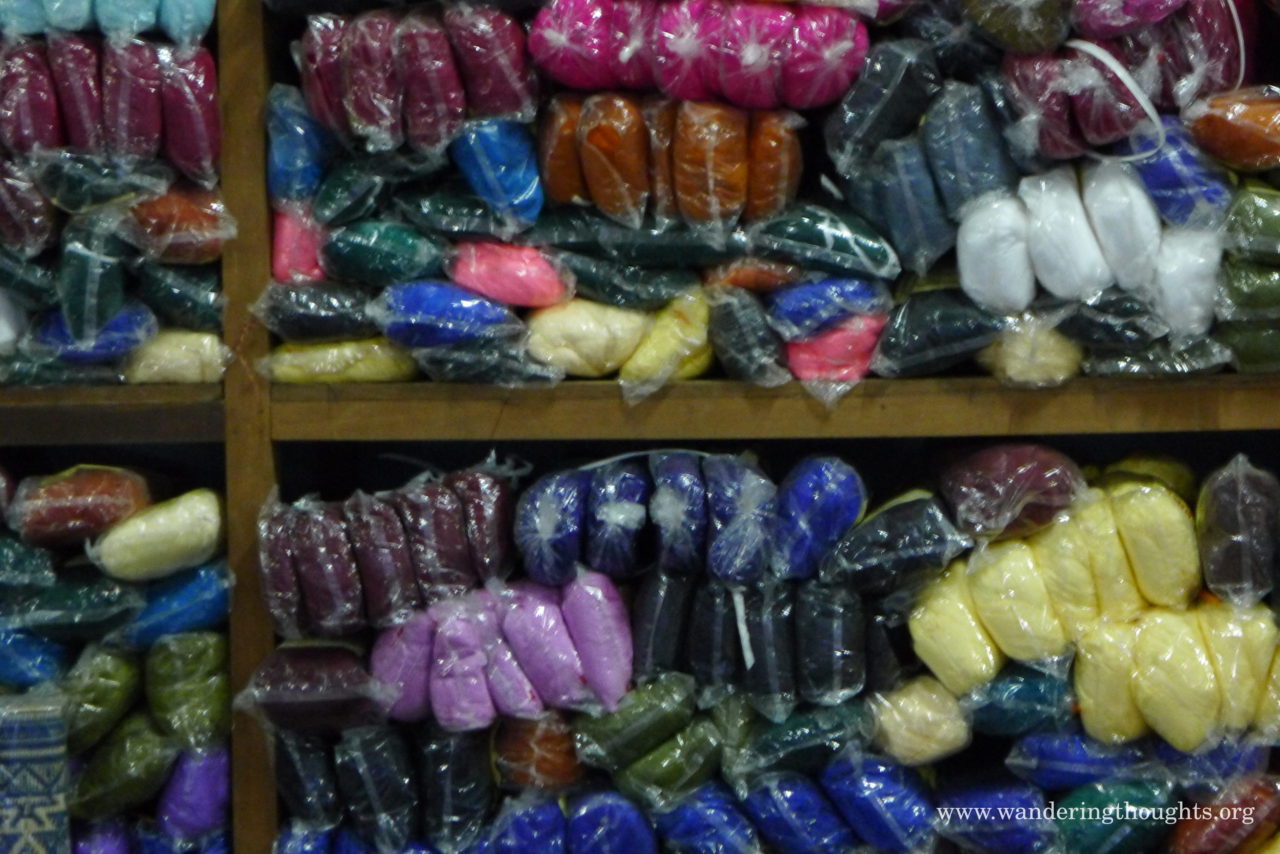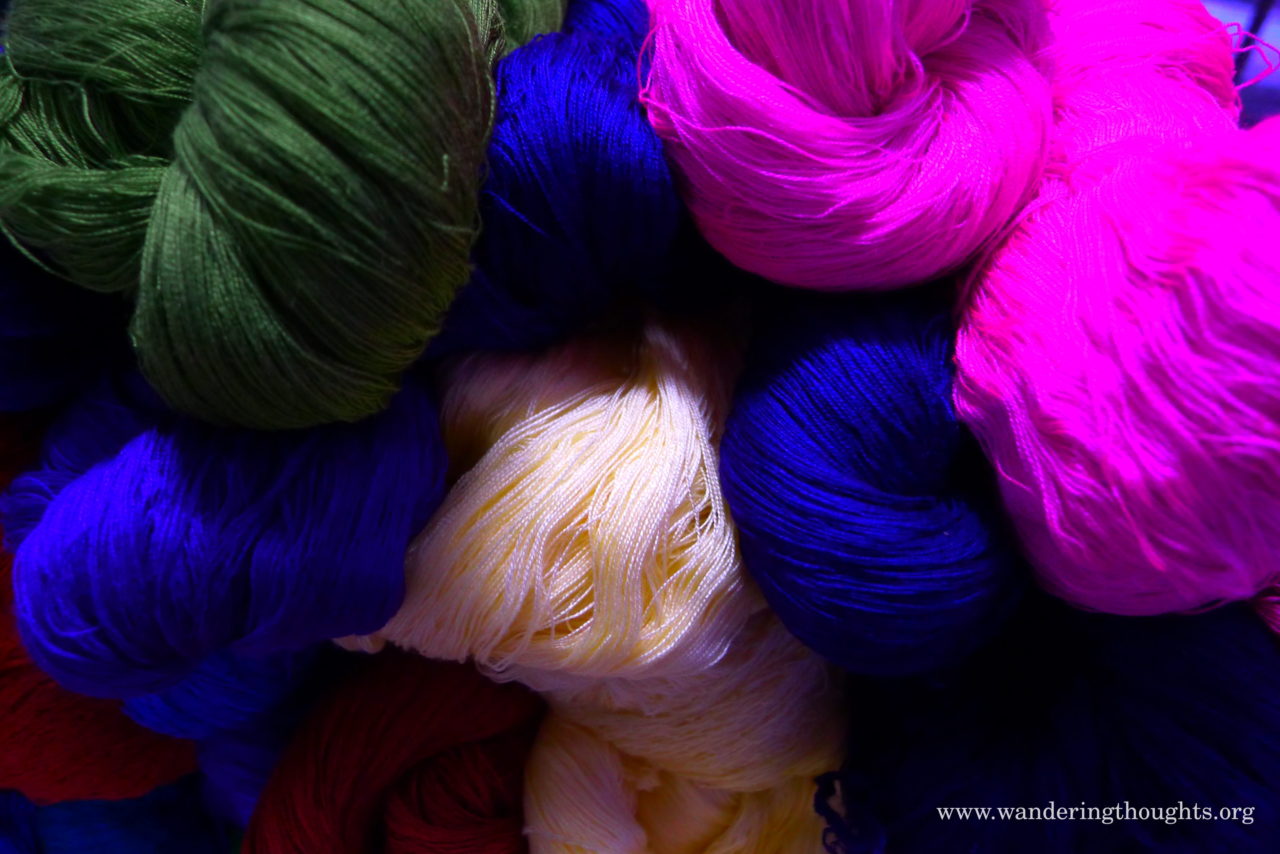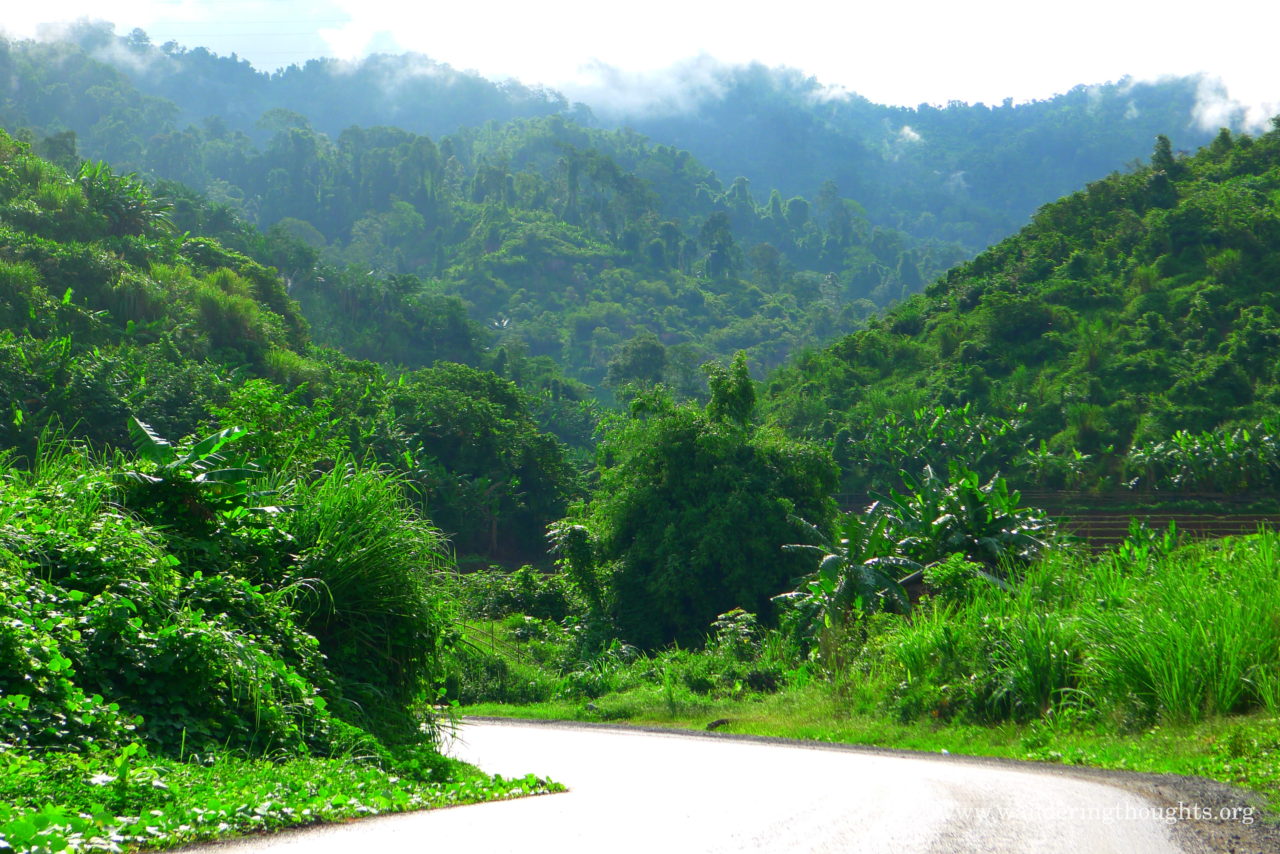 Some repairs on the road: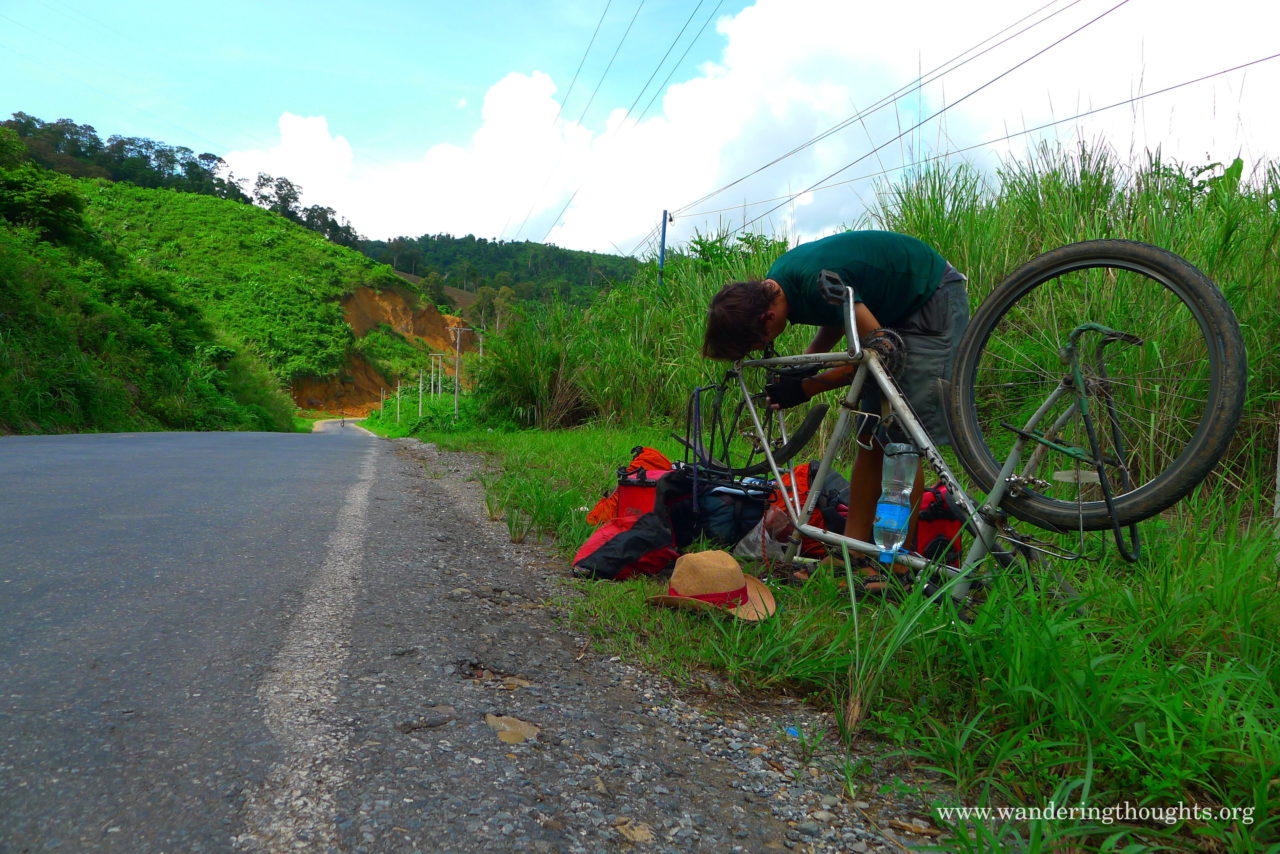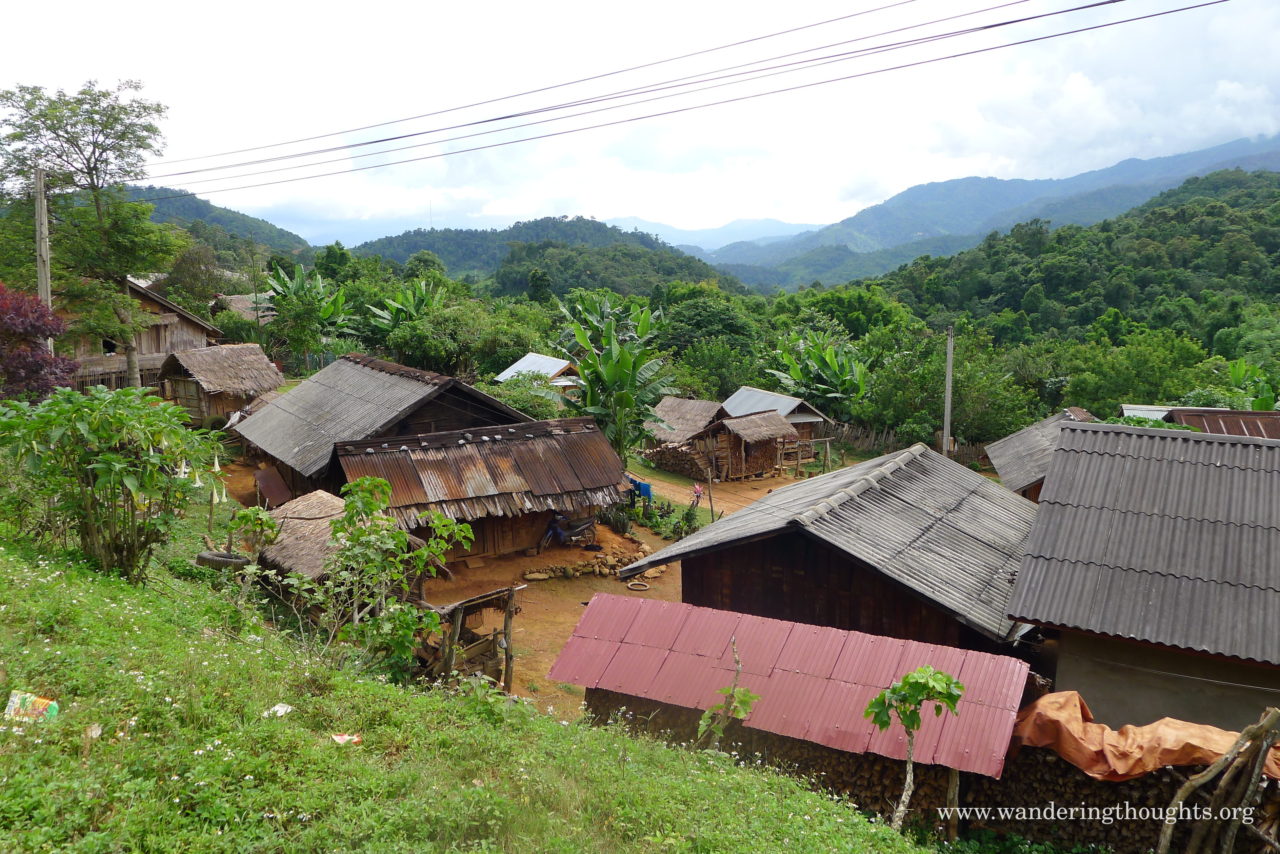 We were almost in Phonsavan and ready for a bit of a break.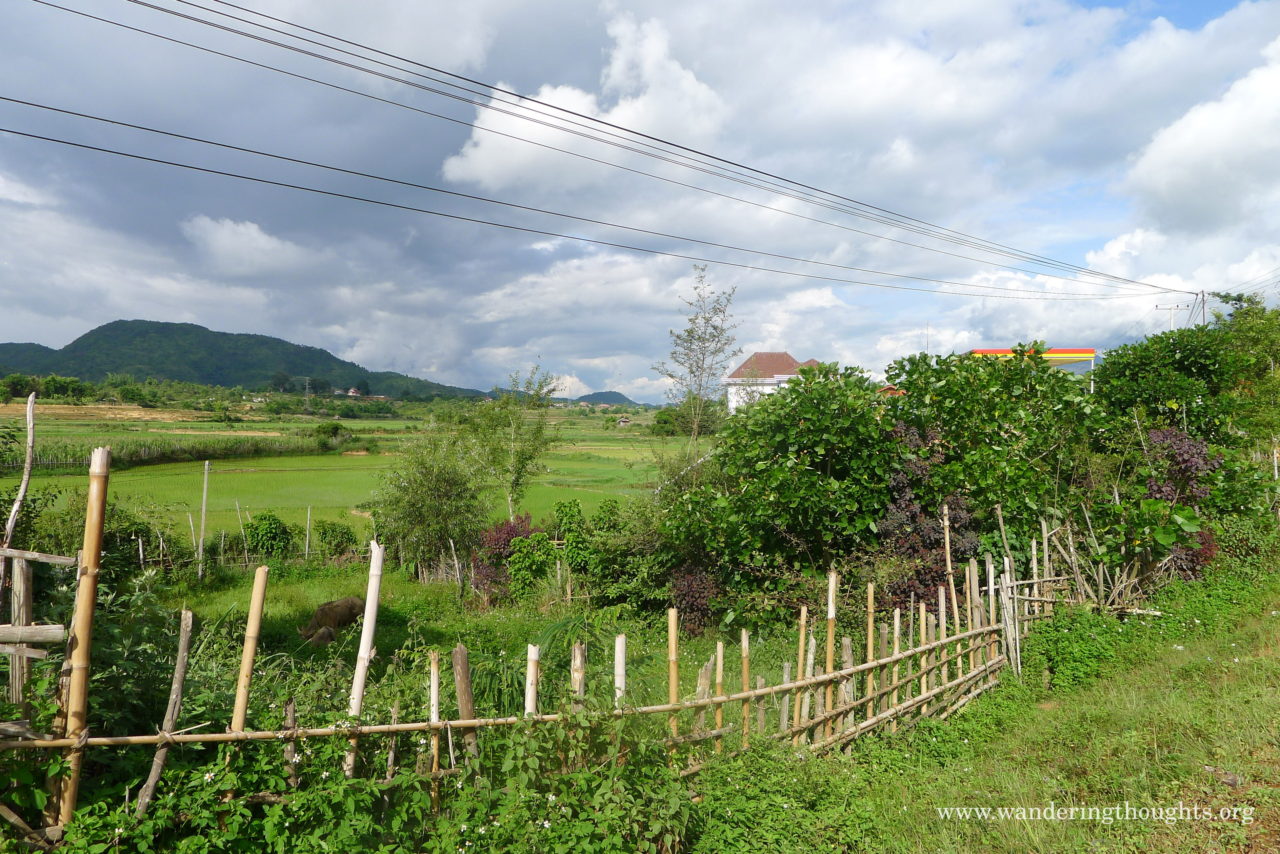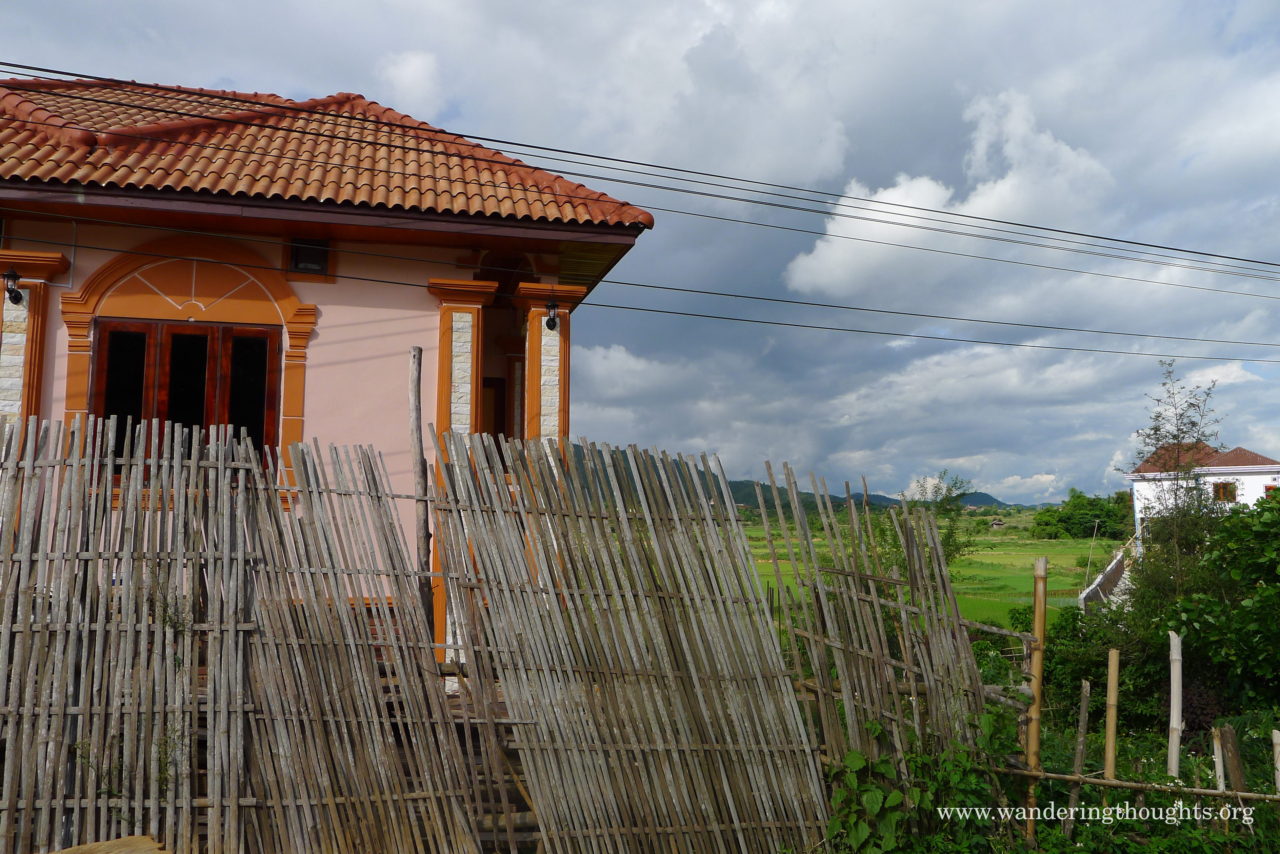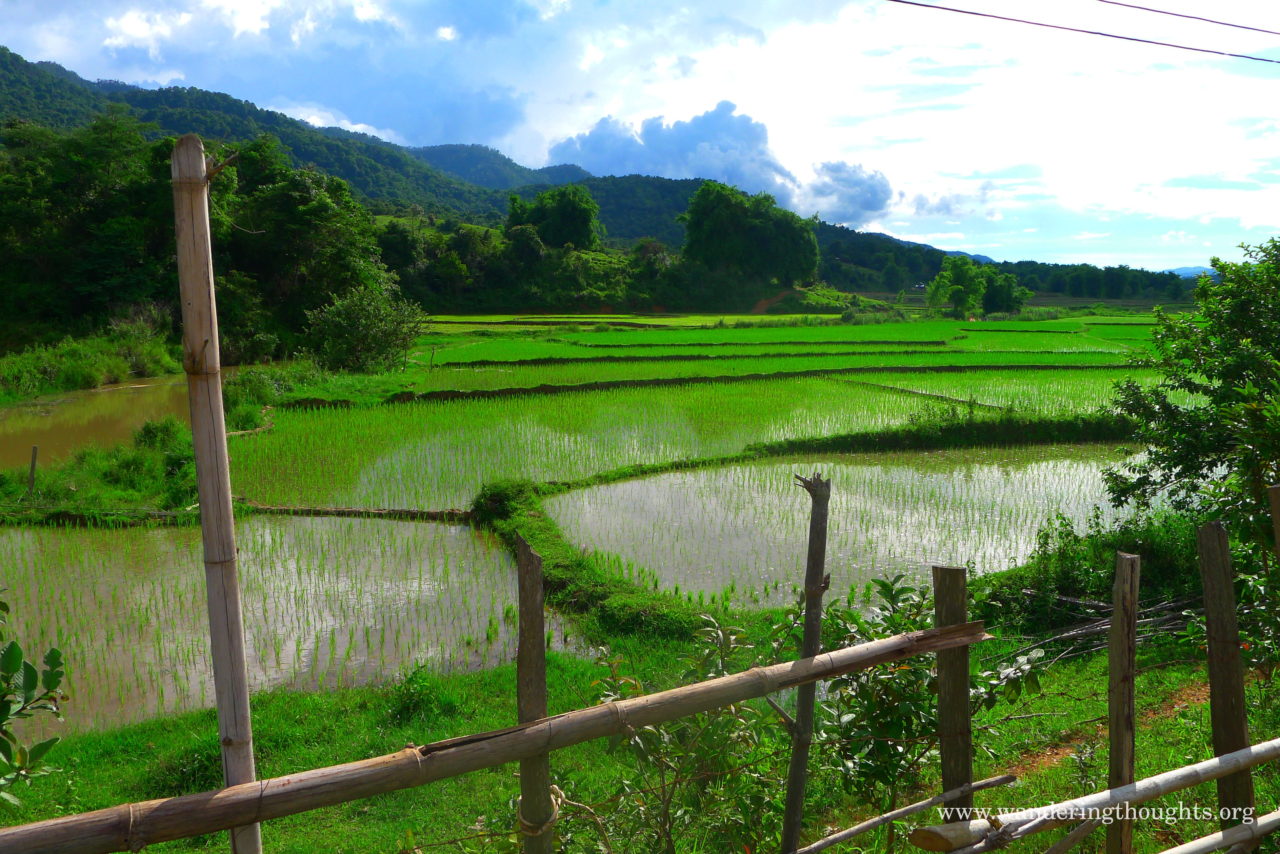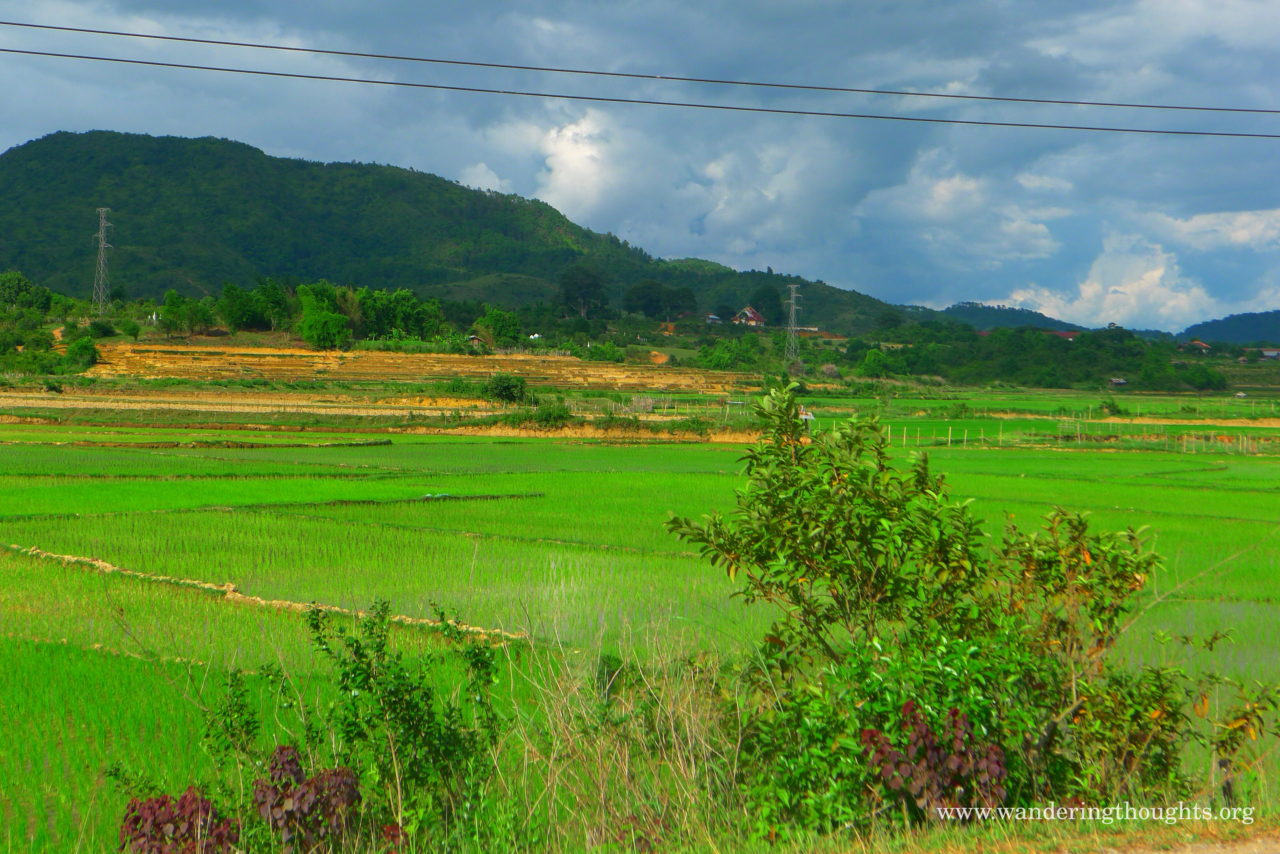 We found some coffee on the market…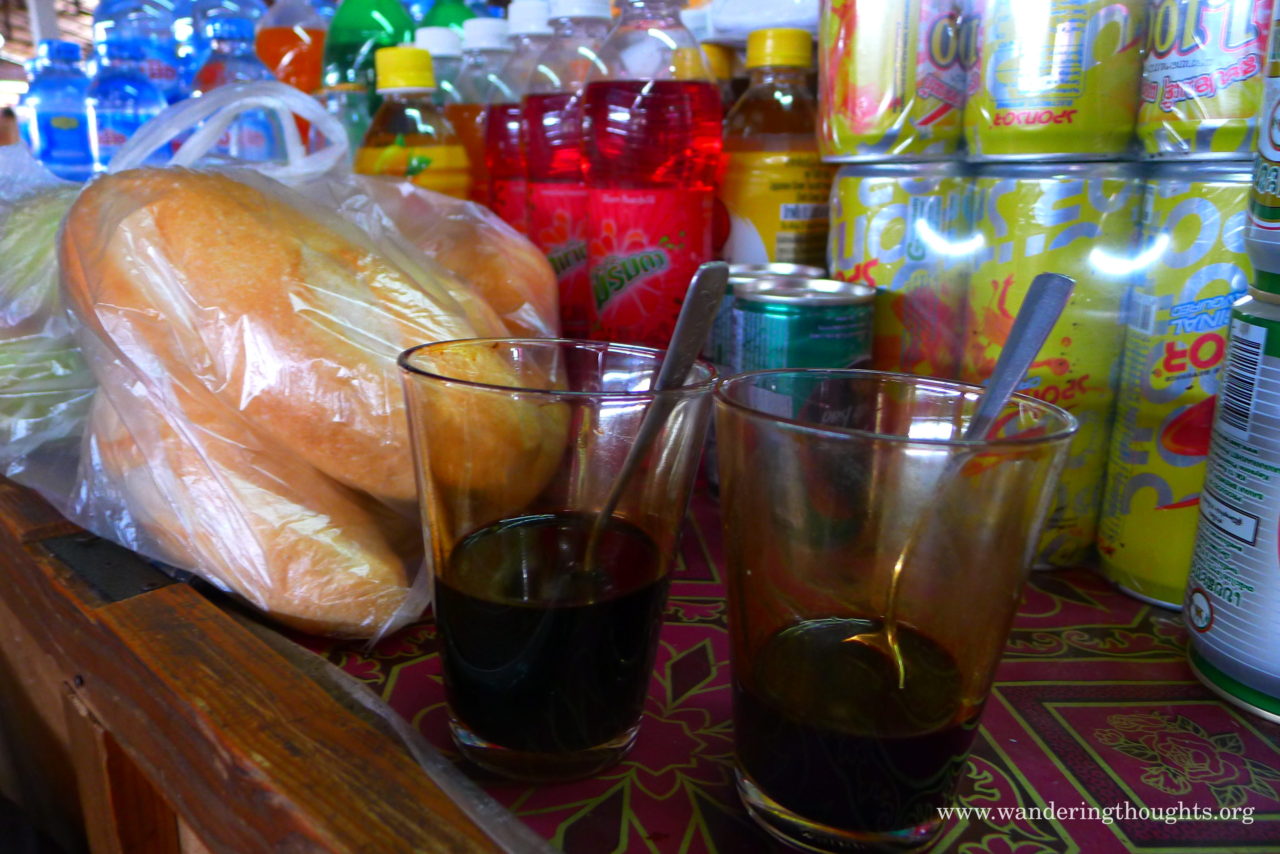 … and cycled to the Plain of Jars.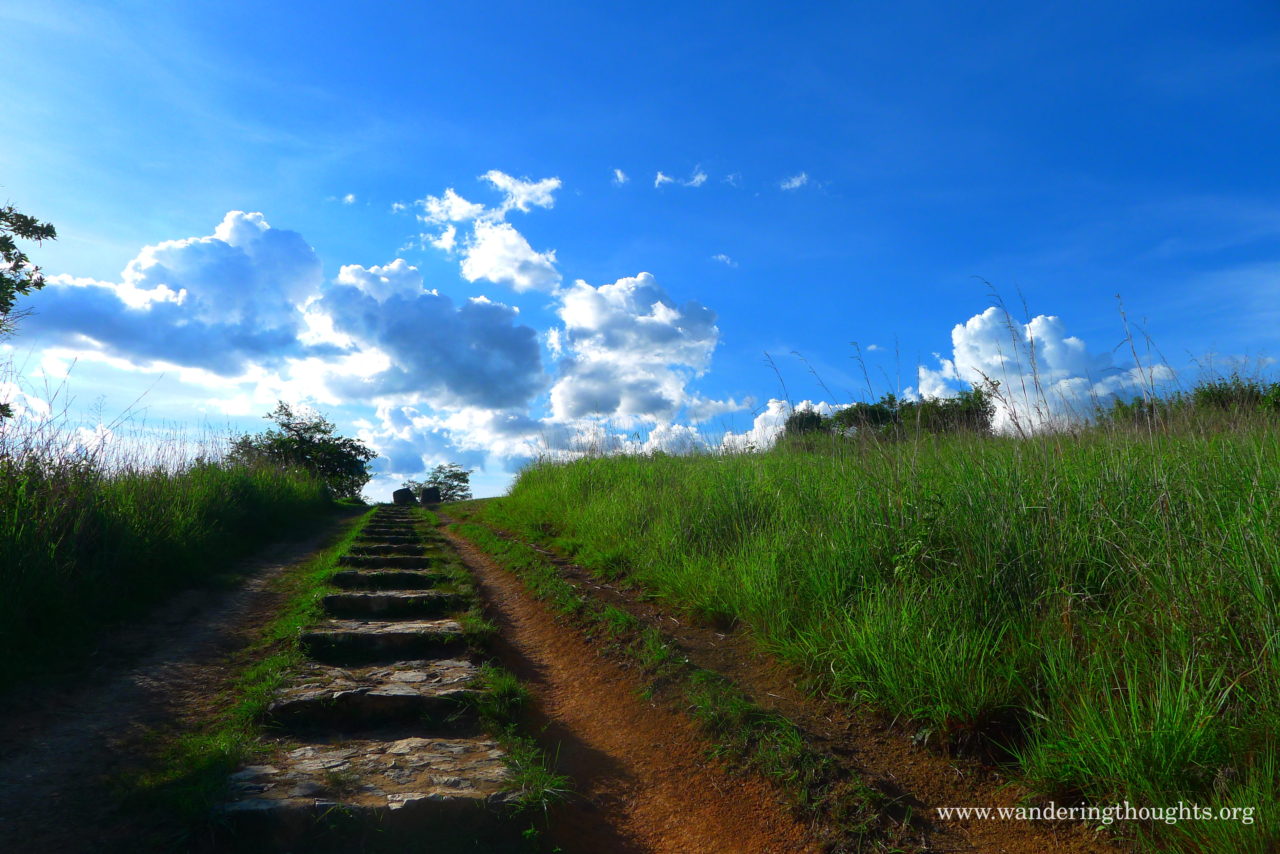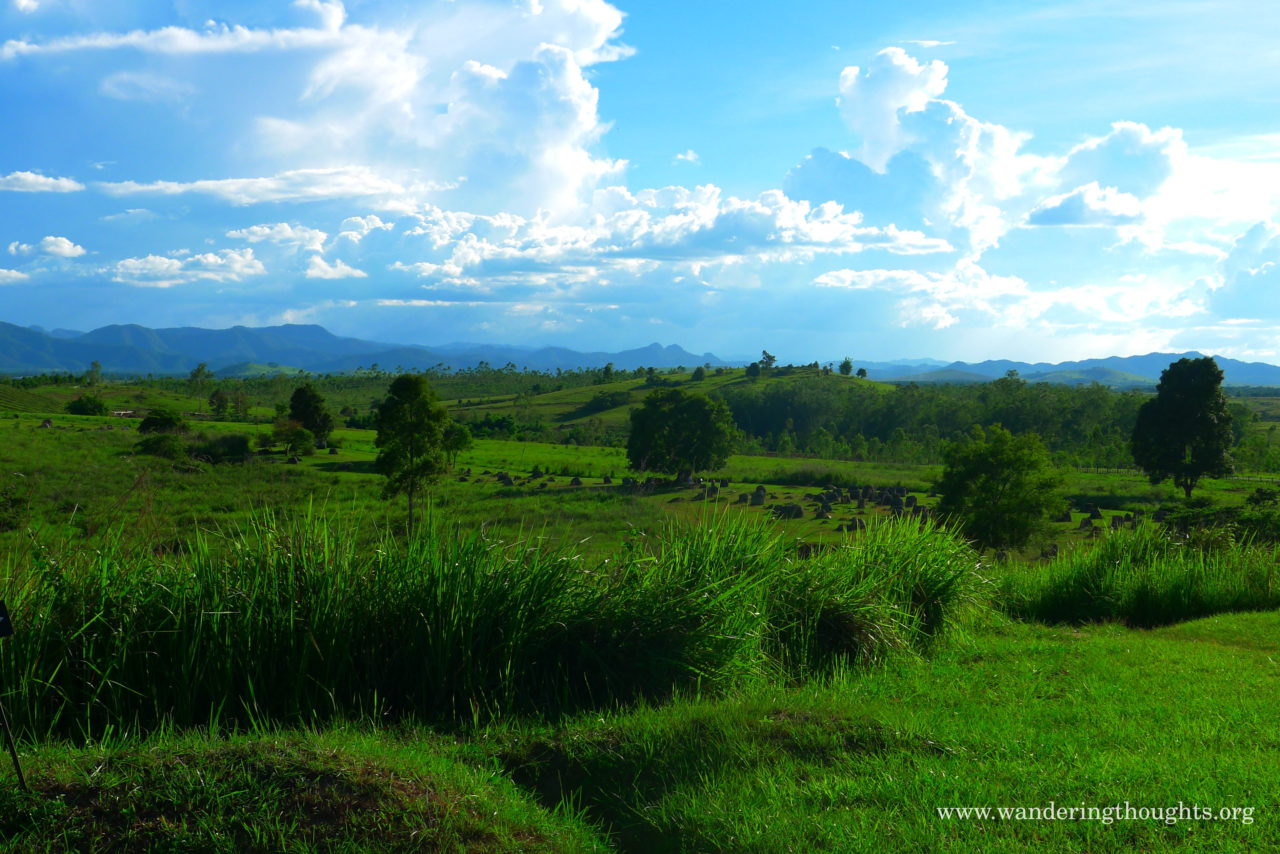 There are some theories on what the huge jars were used for but their purpose is still not totally clear.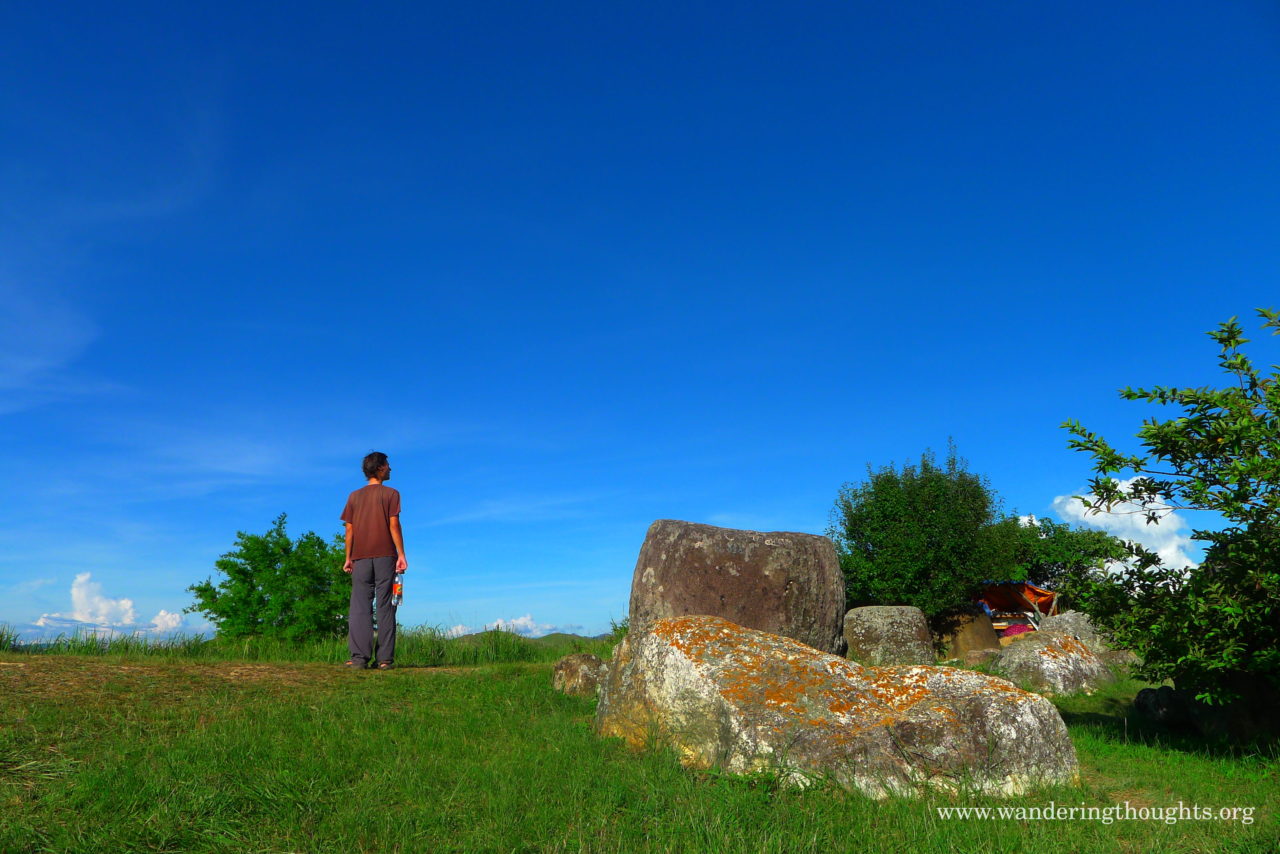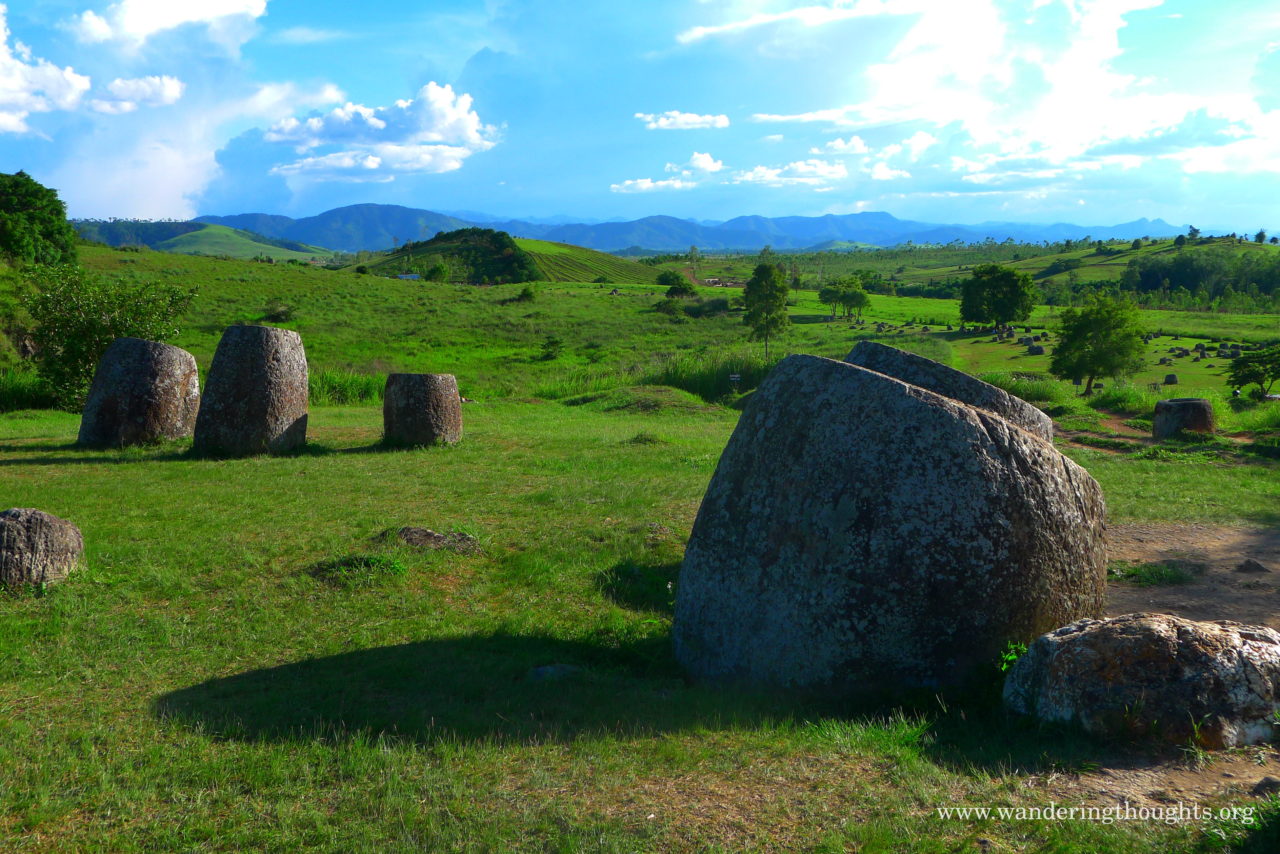 We really enjoyed the area though. After cycling through mountain valleys all the time it was nice to be in wide open fields like these.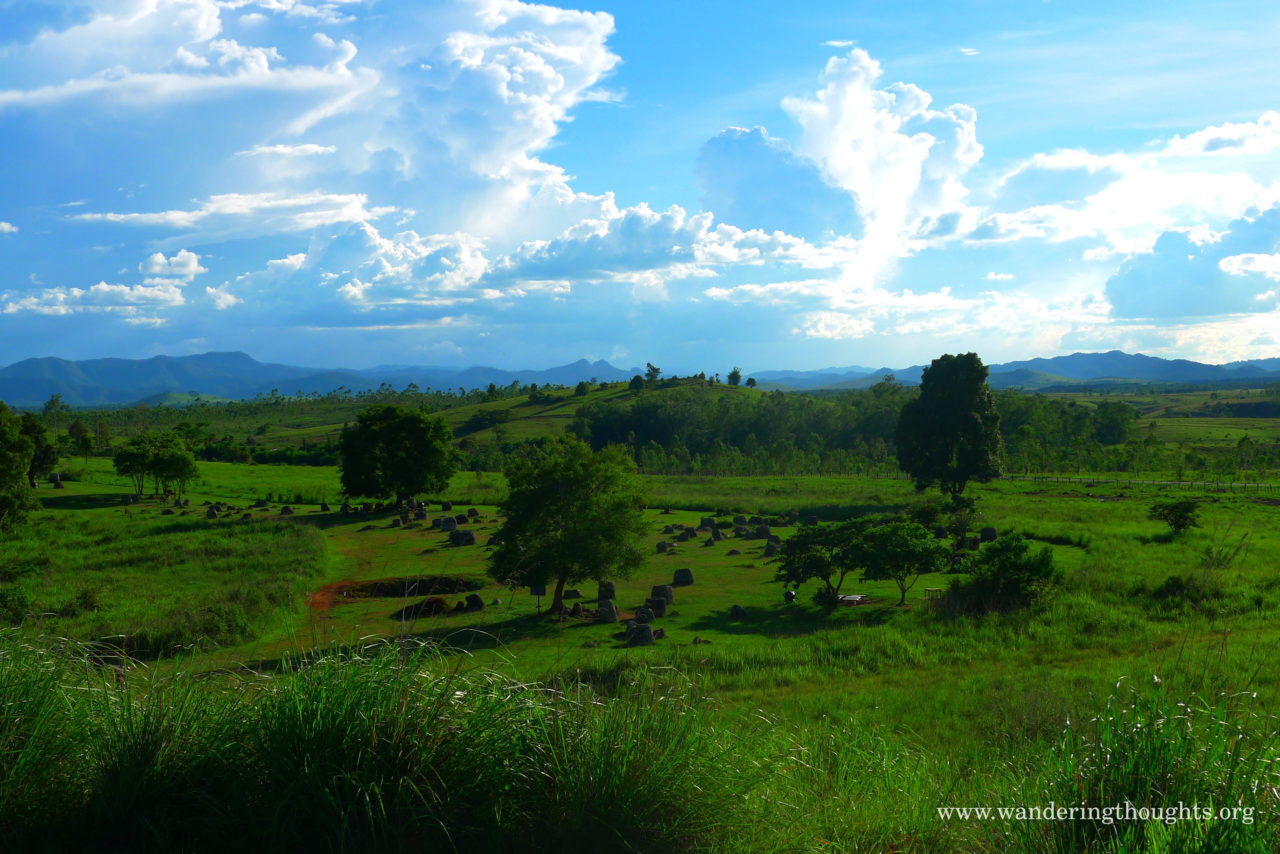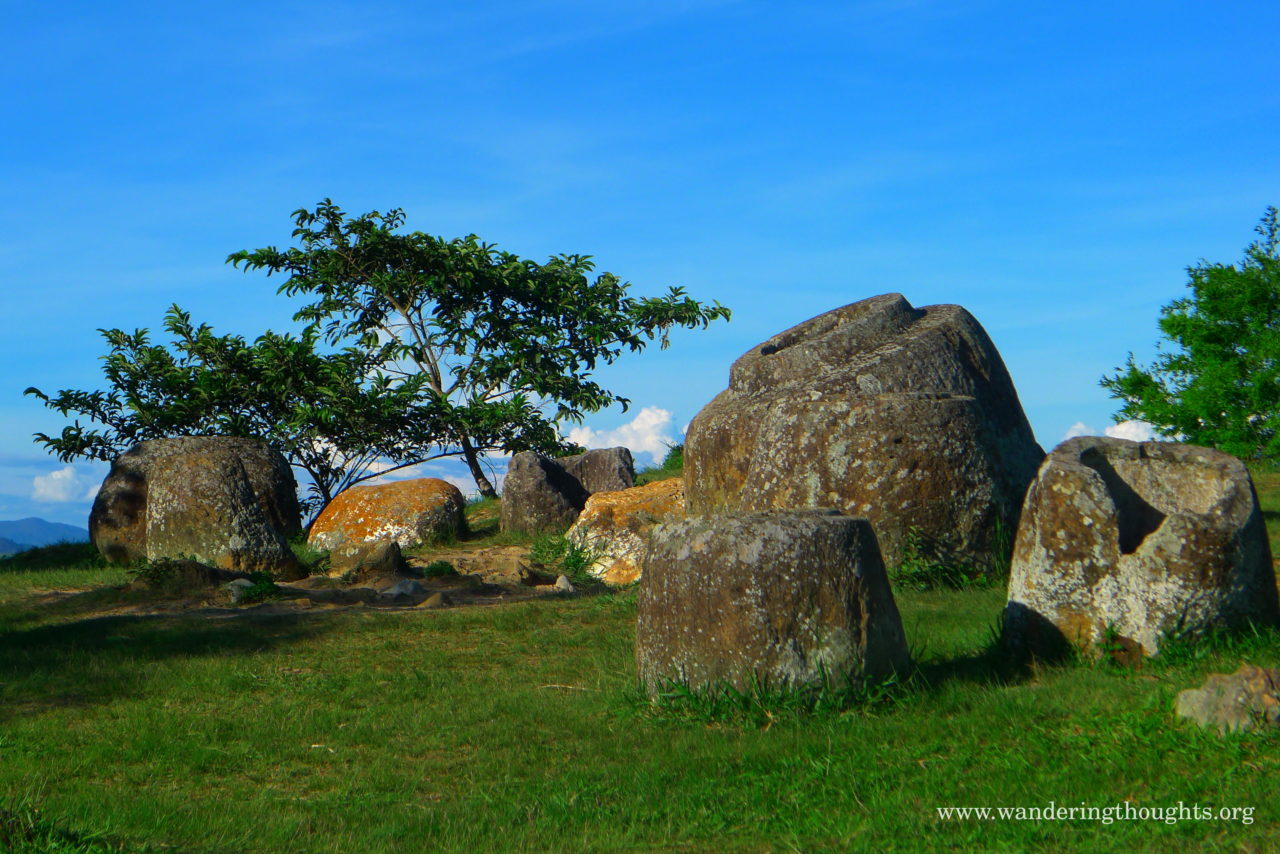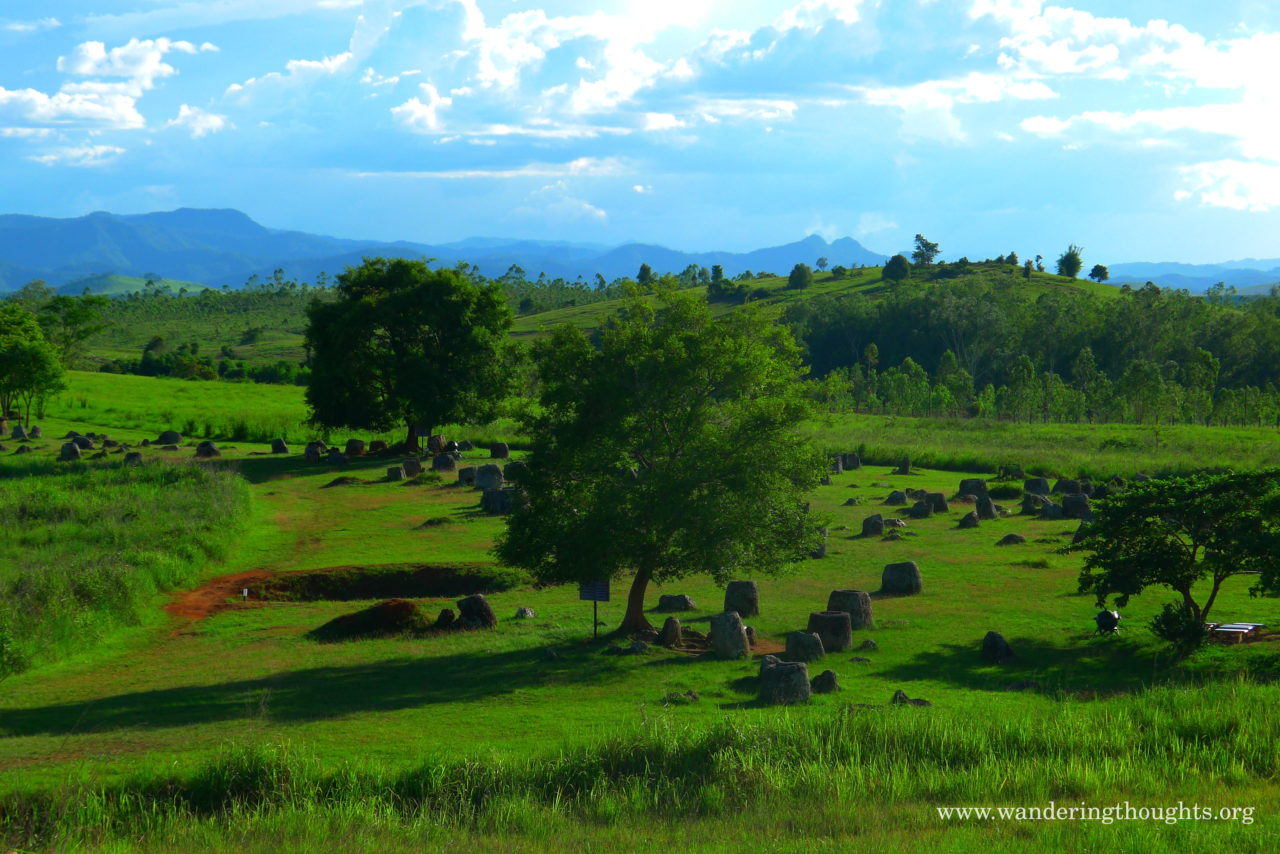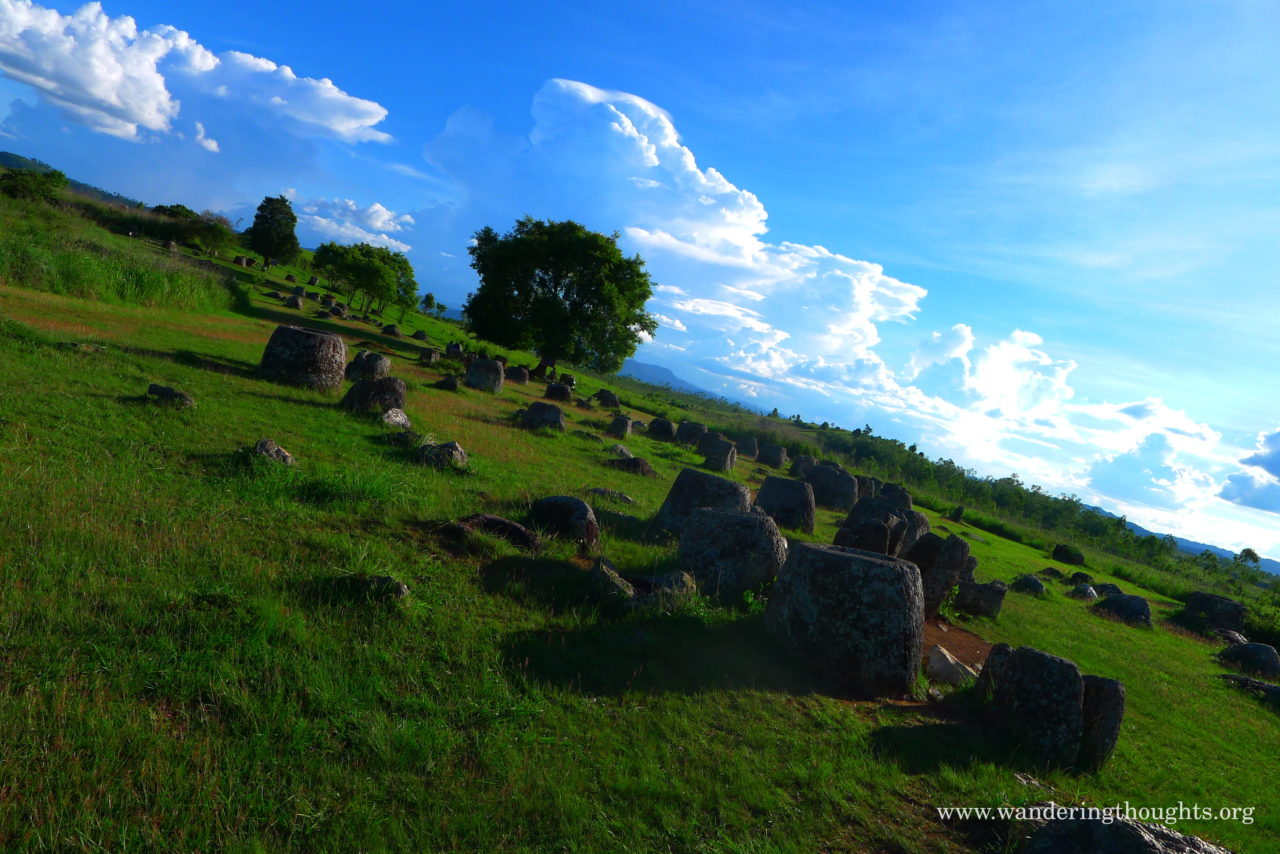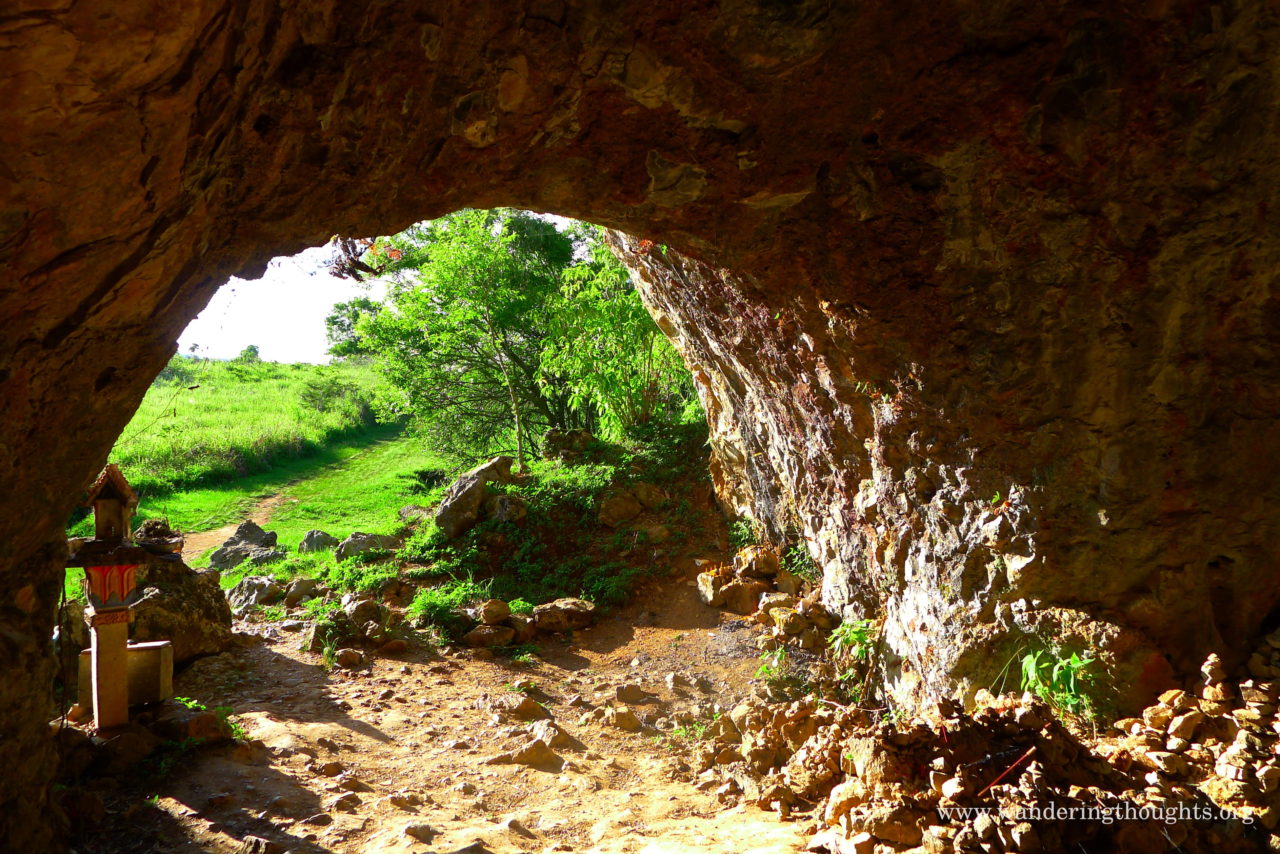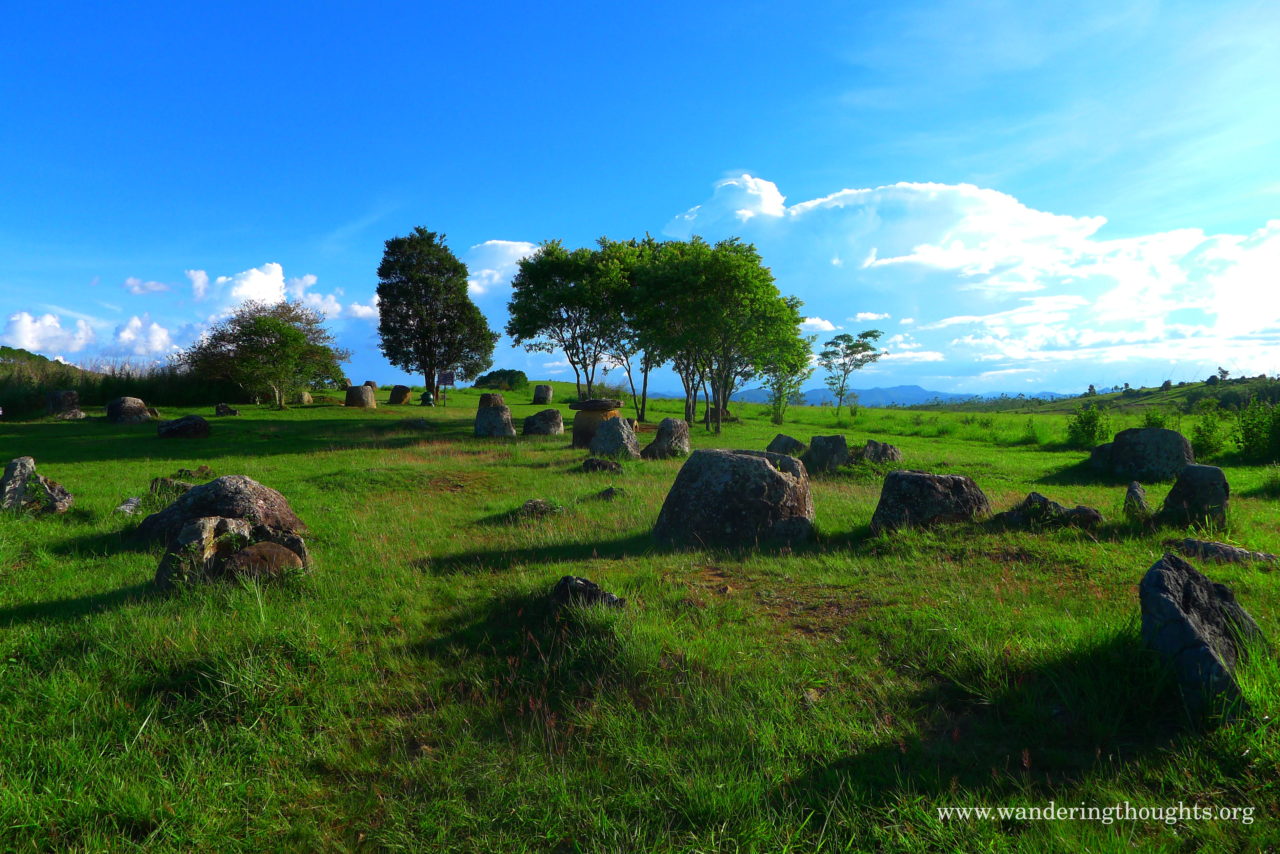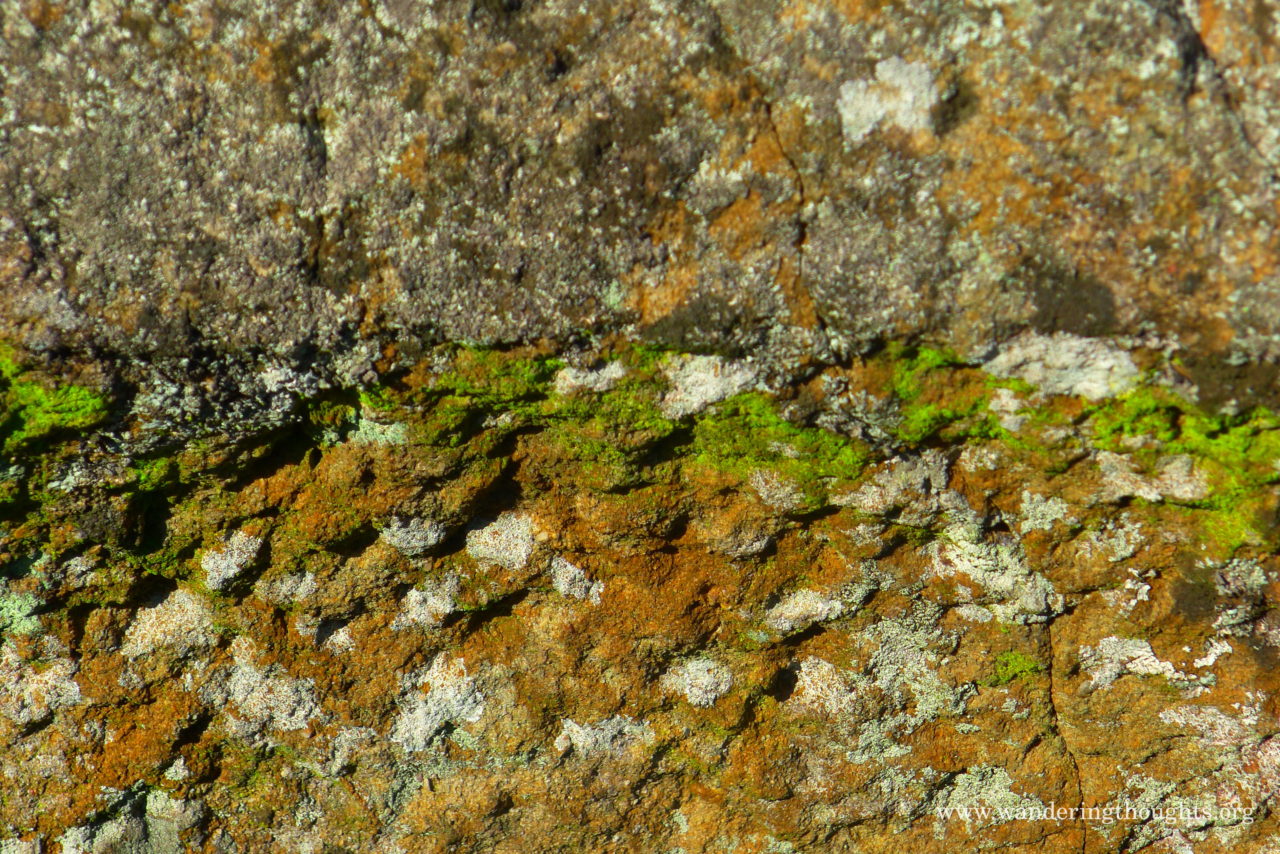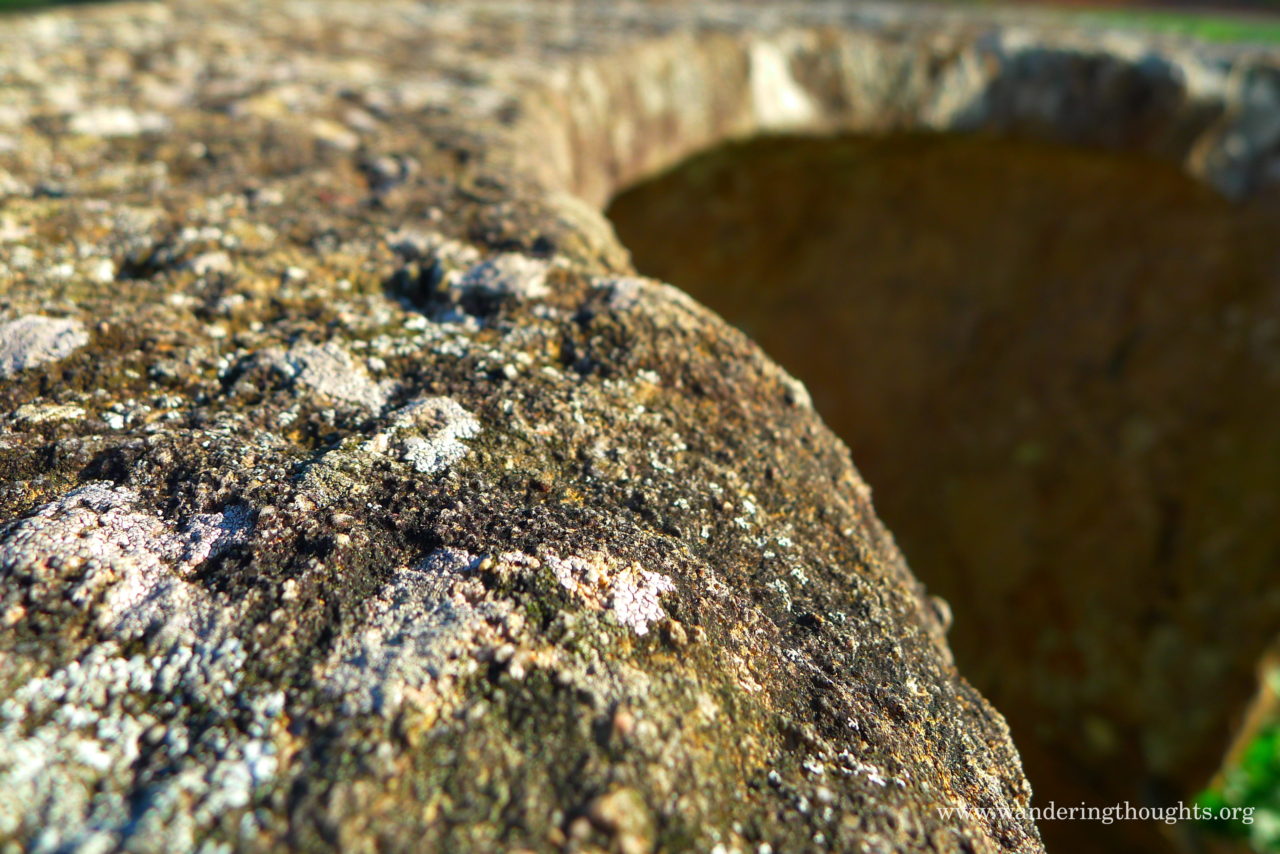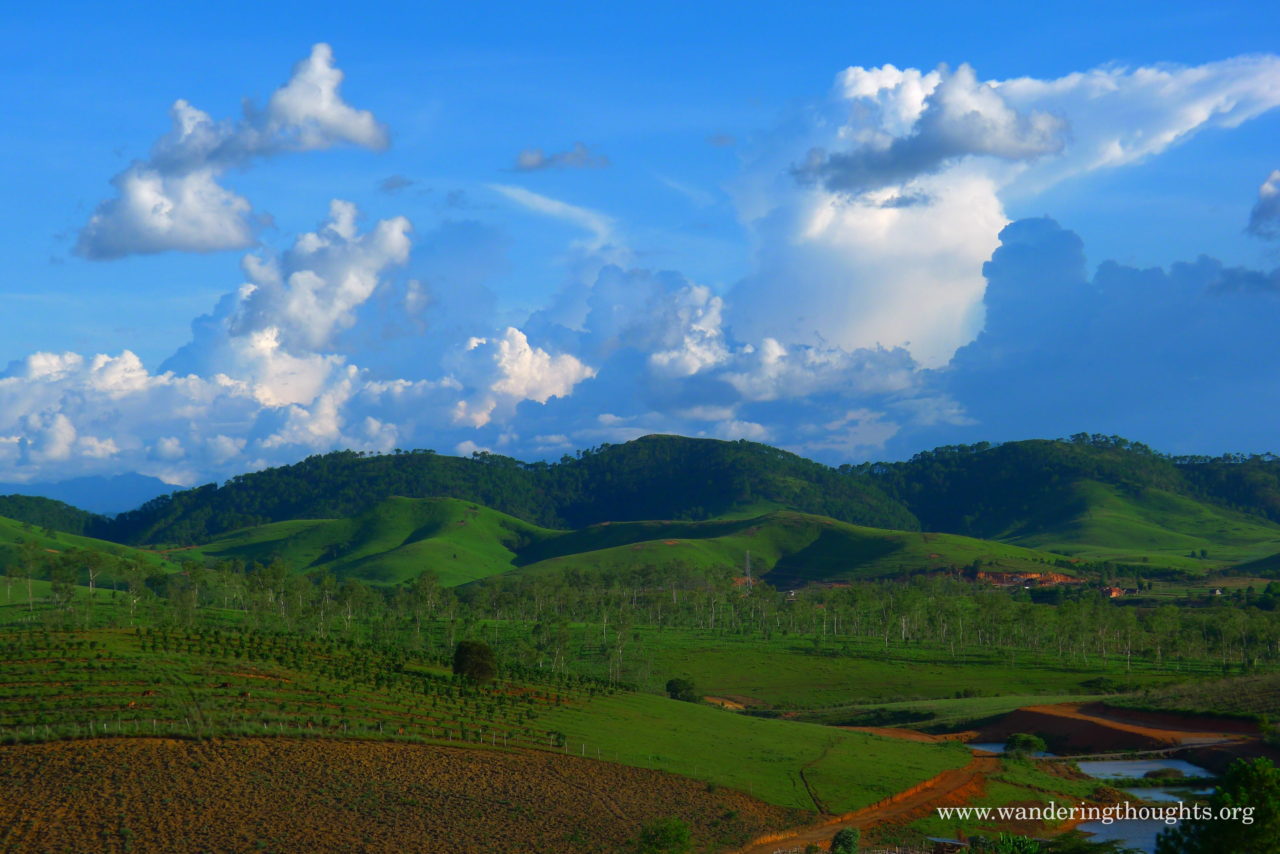 Before getting ready for the last push to Vietnam, we visited a small museum on the ever present threat of UXOs (Unexploded Ordinance) in Laos. It is mindboggling to me how a comparatively short war can still influence people's lives after all that time. People still loose limbs or die from UXOs until today and will continue to do so for a long time. And of course it's mostly people who don't have a choice. Farmers who need to farm the land in order to survive and cannot wait for years and years to have it cleared.
Here is some information boards from the museum: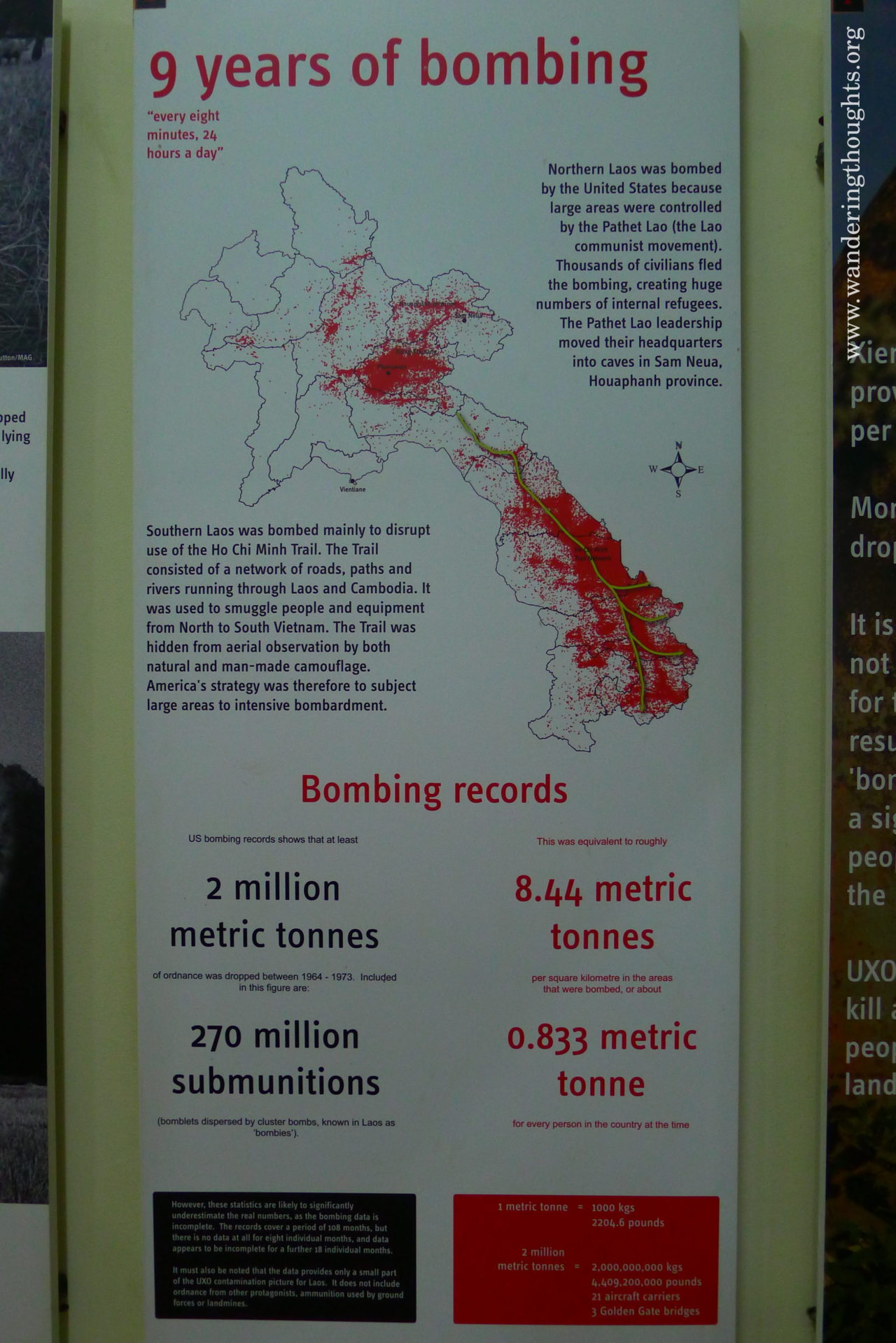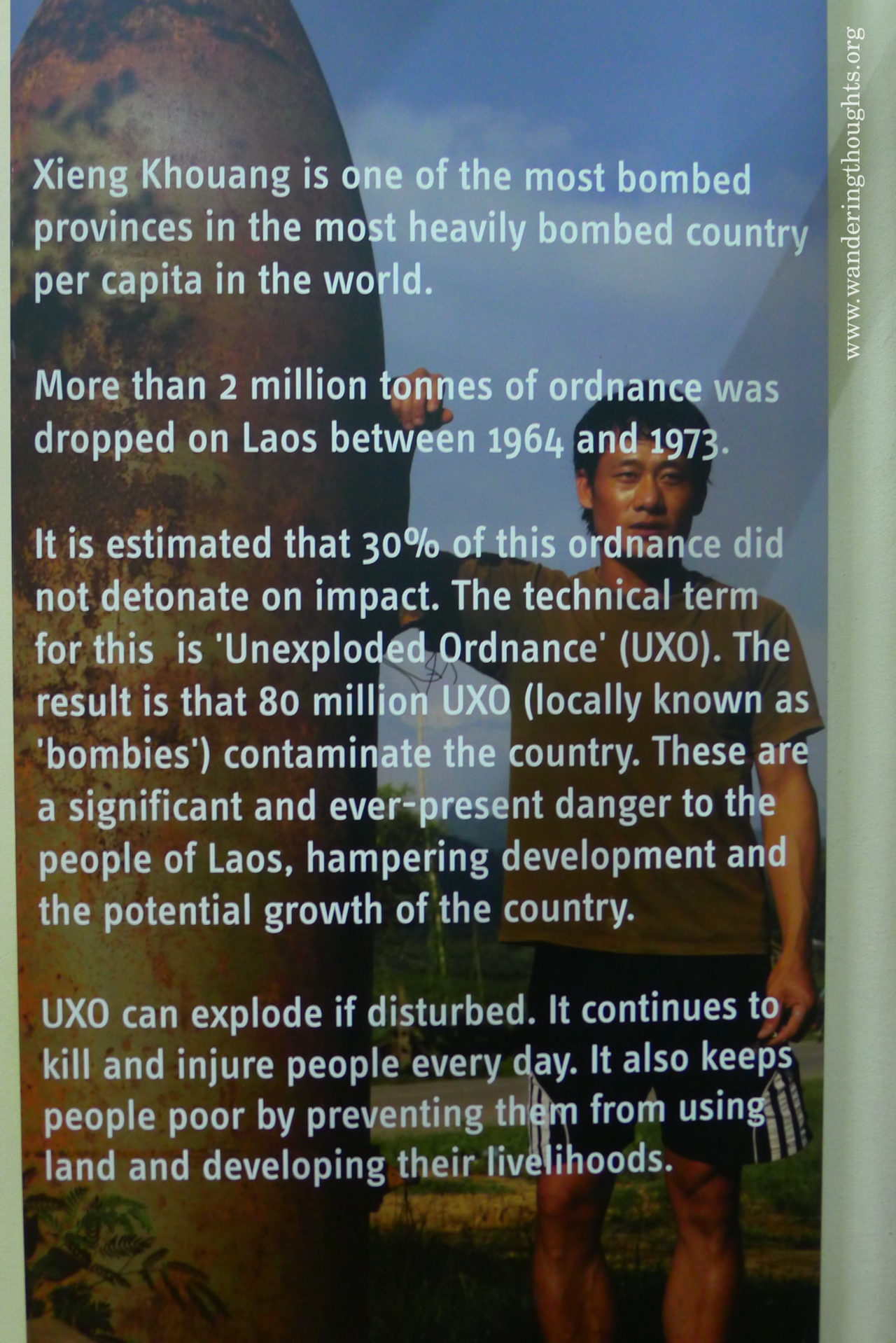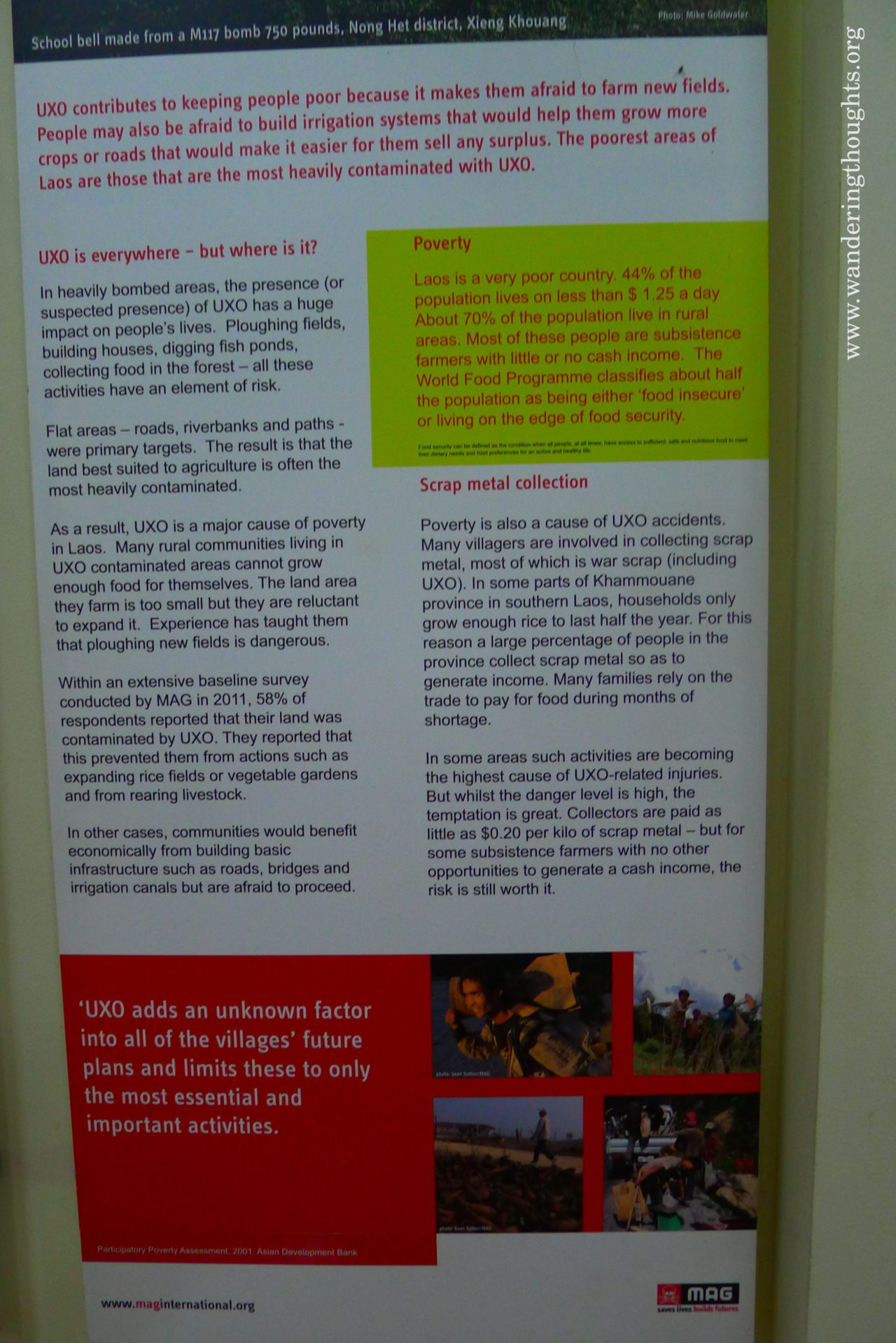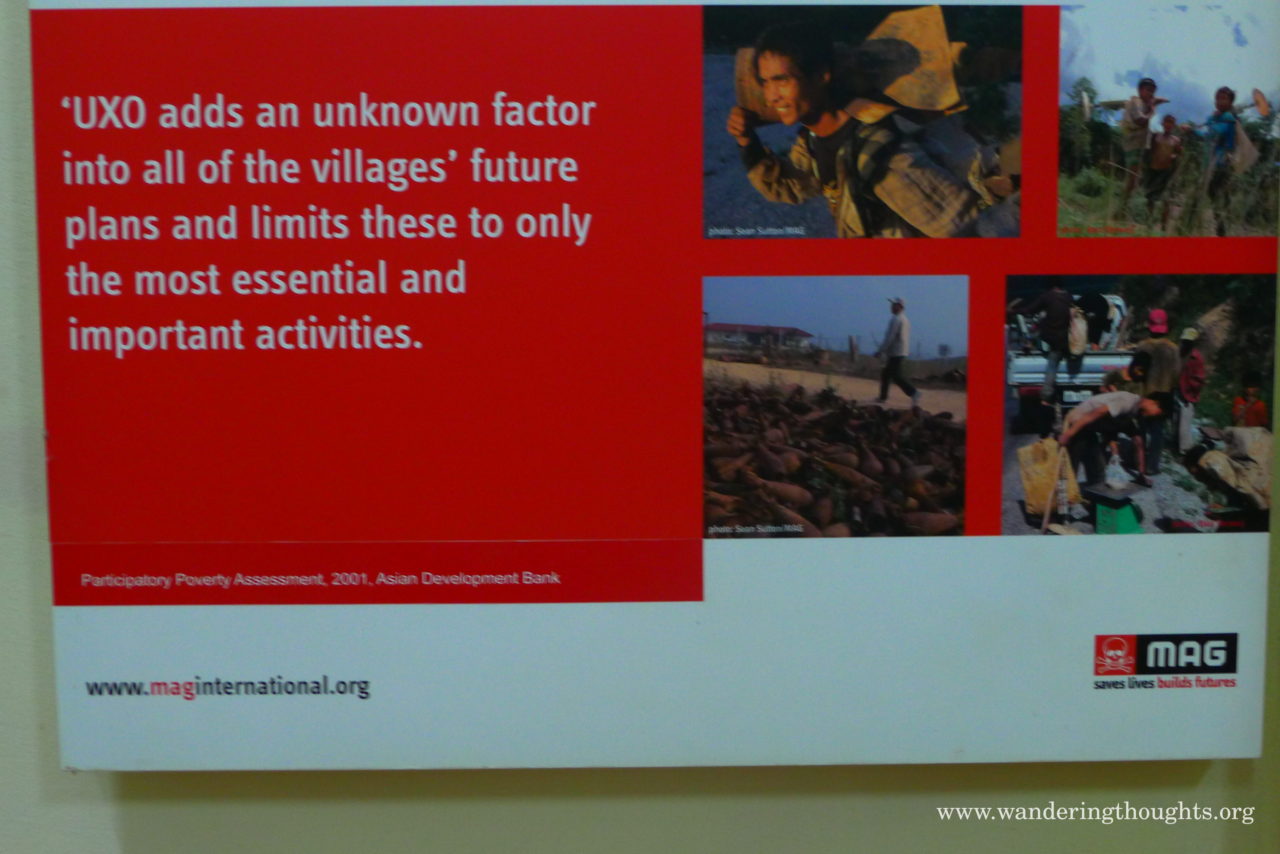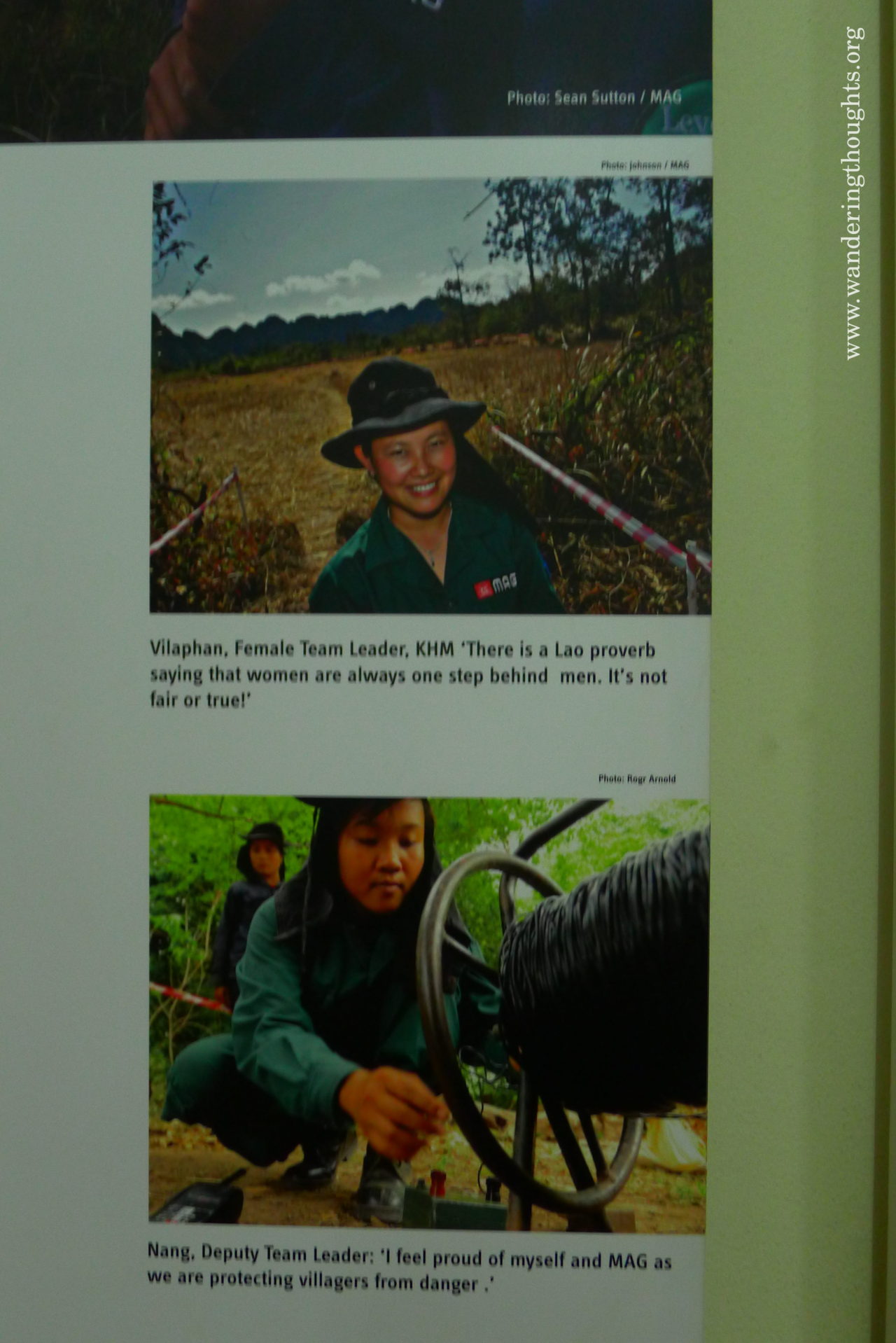 Lot of the clearing of UXOs is done with international aid. And I do think the international community should feel responsible for removing some of the damage inflicted on Laos and its people.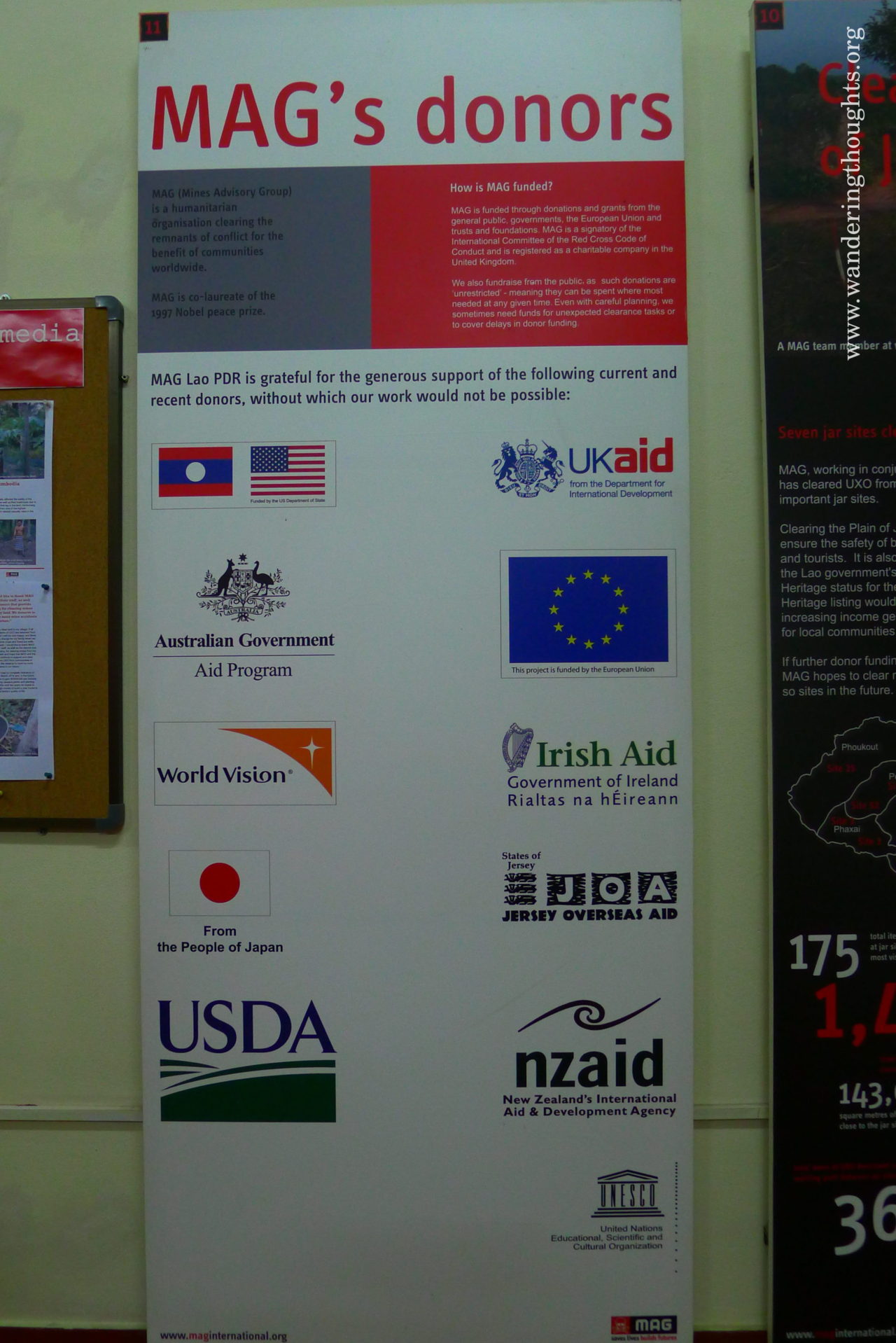 We loved our guesthouse in Phonsavan. But unfortunately we had to leave for Visa reasons.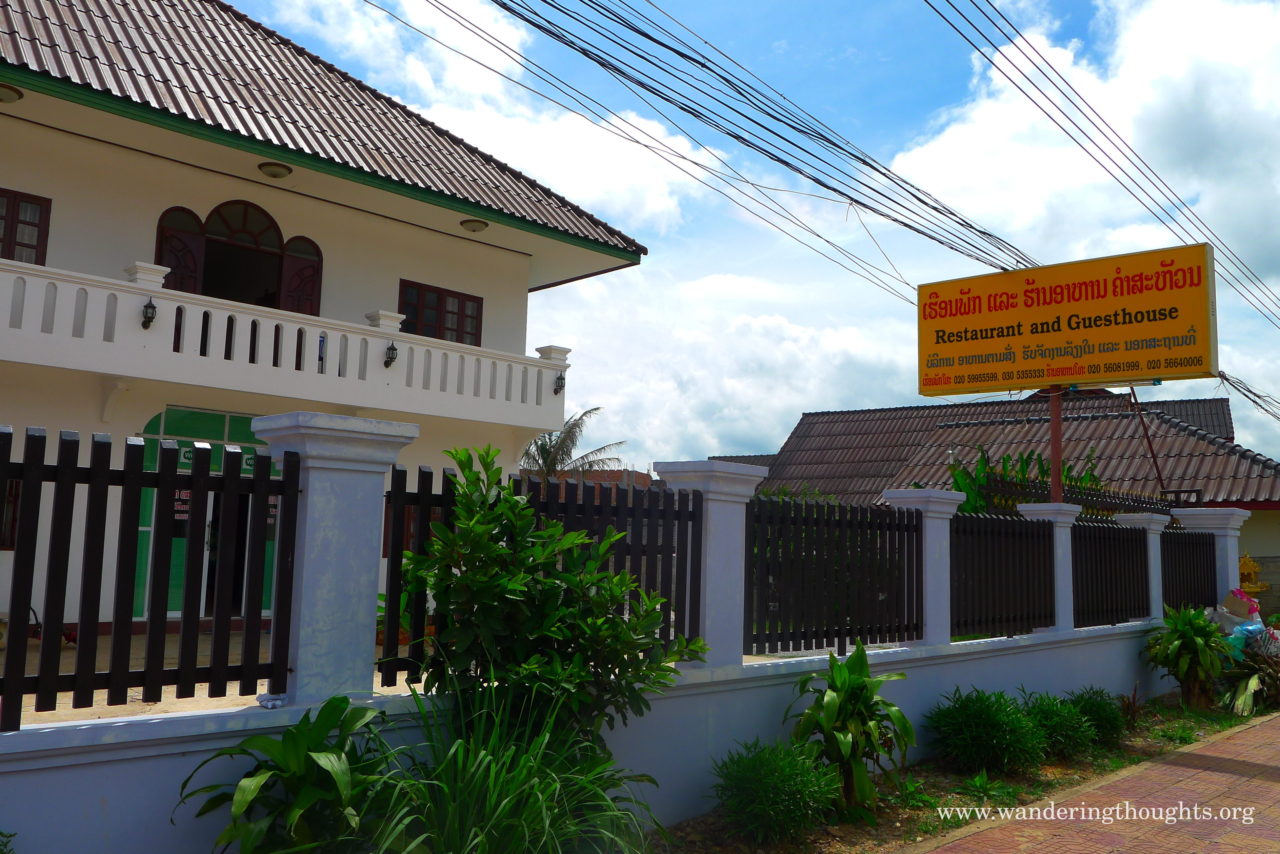 And so we followed this very green road towards Nam Can in Vietnam.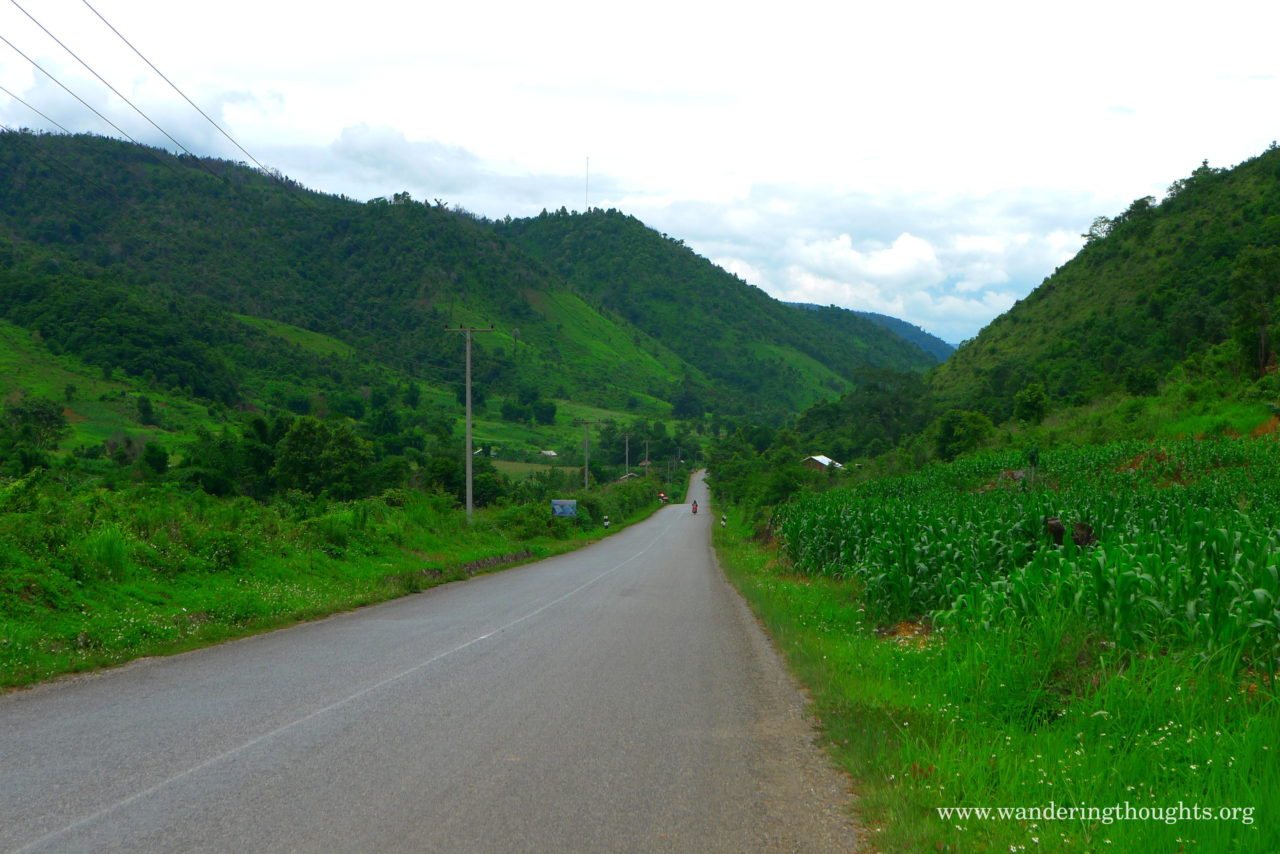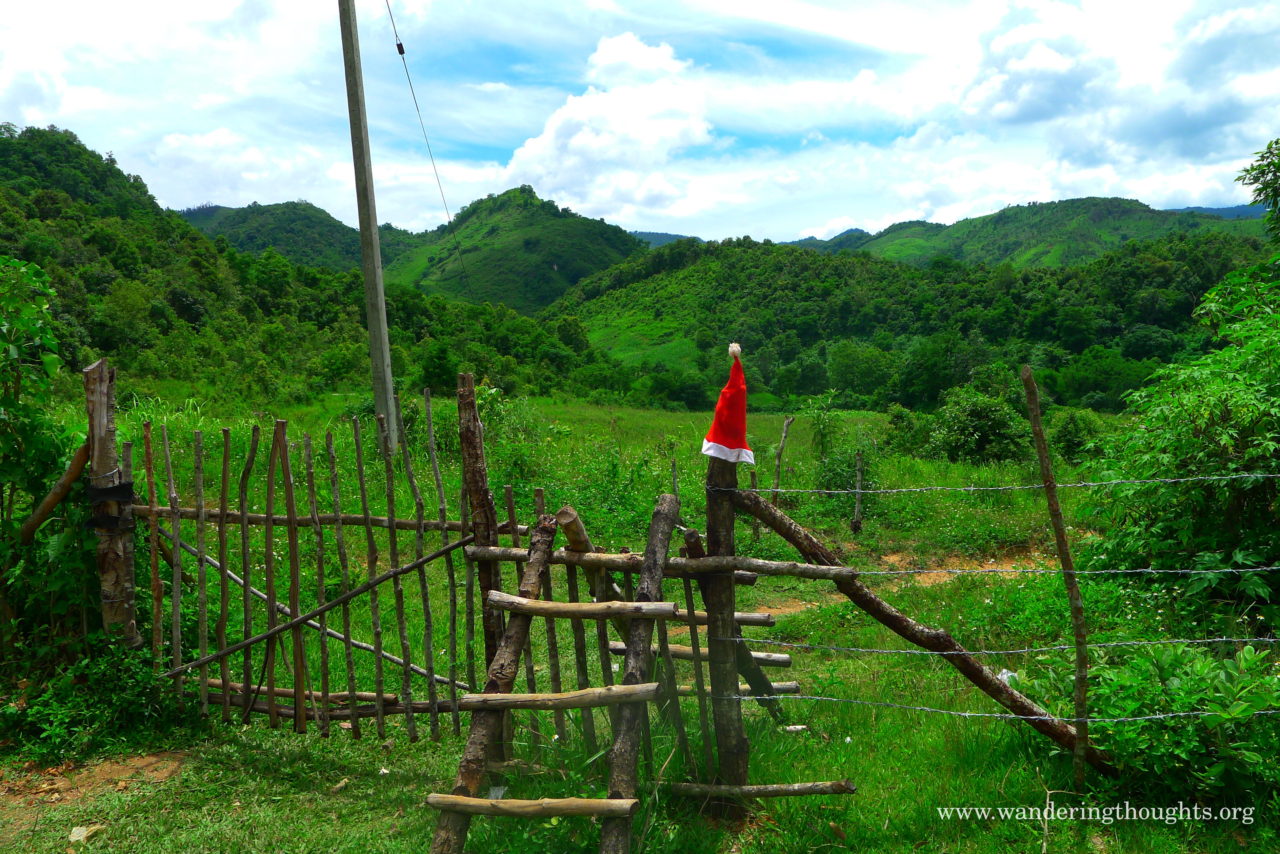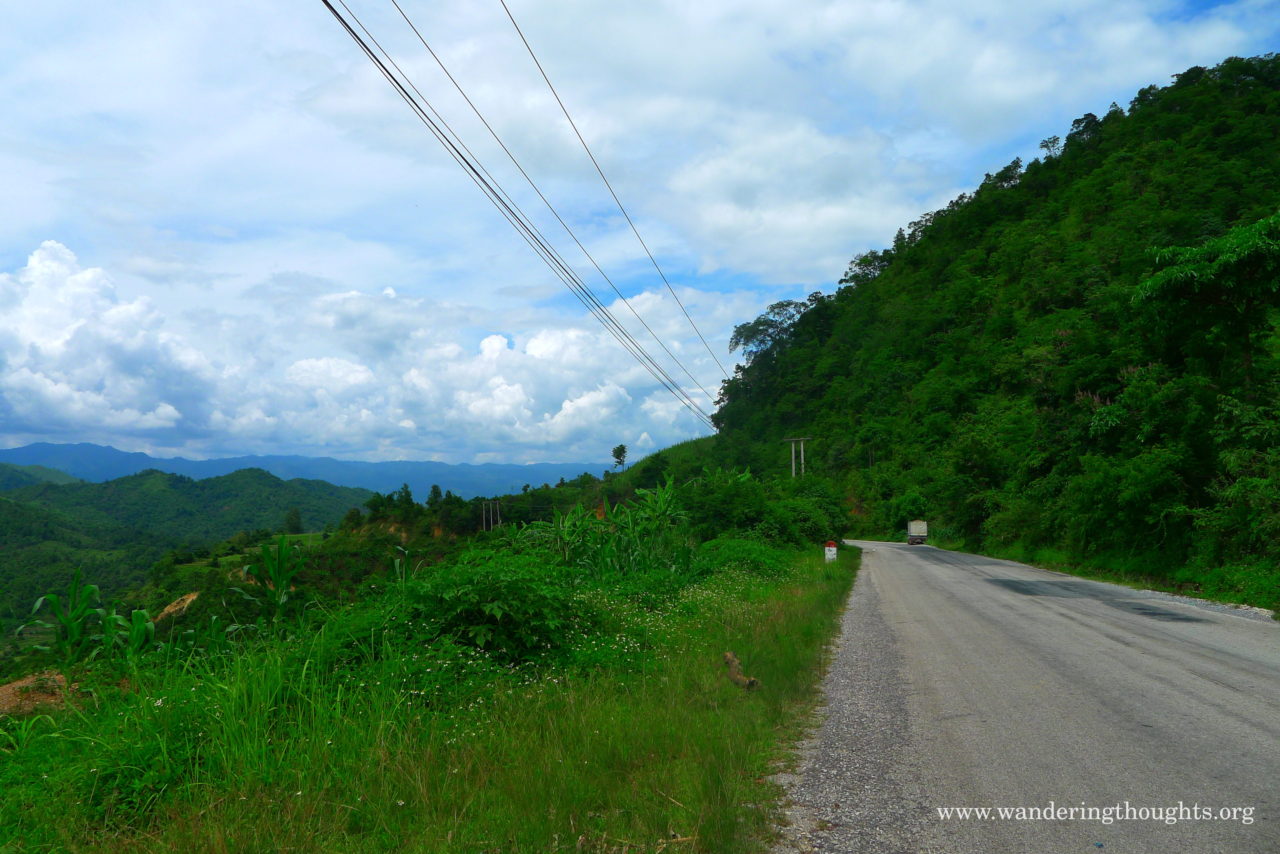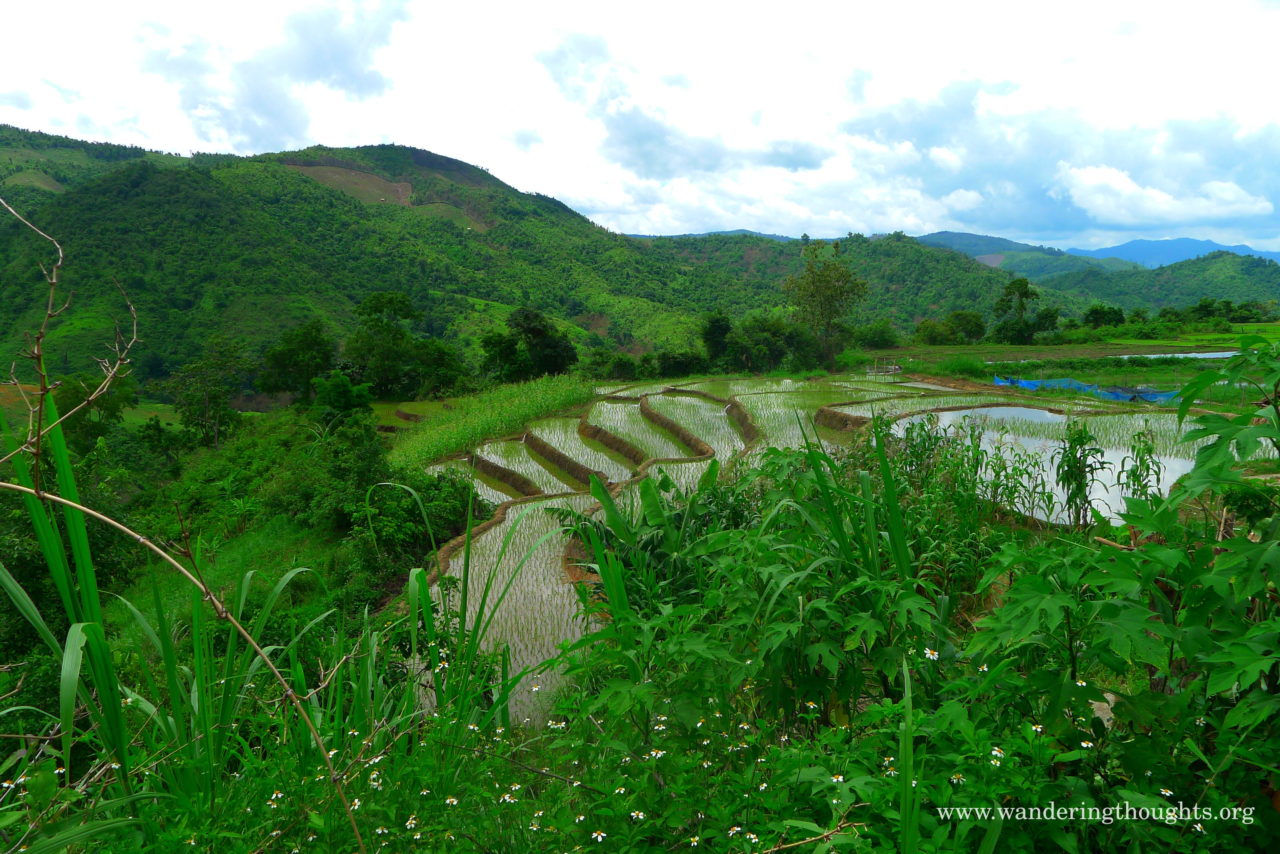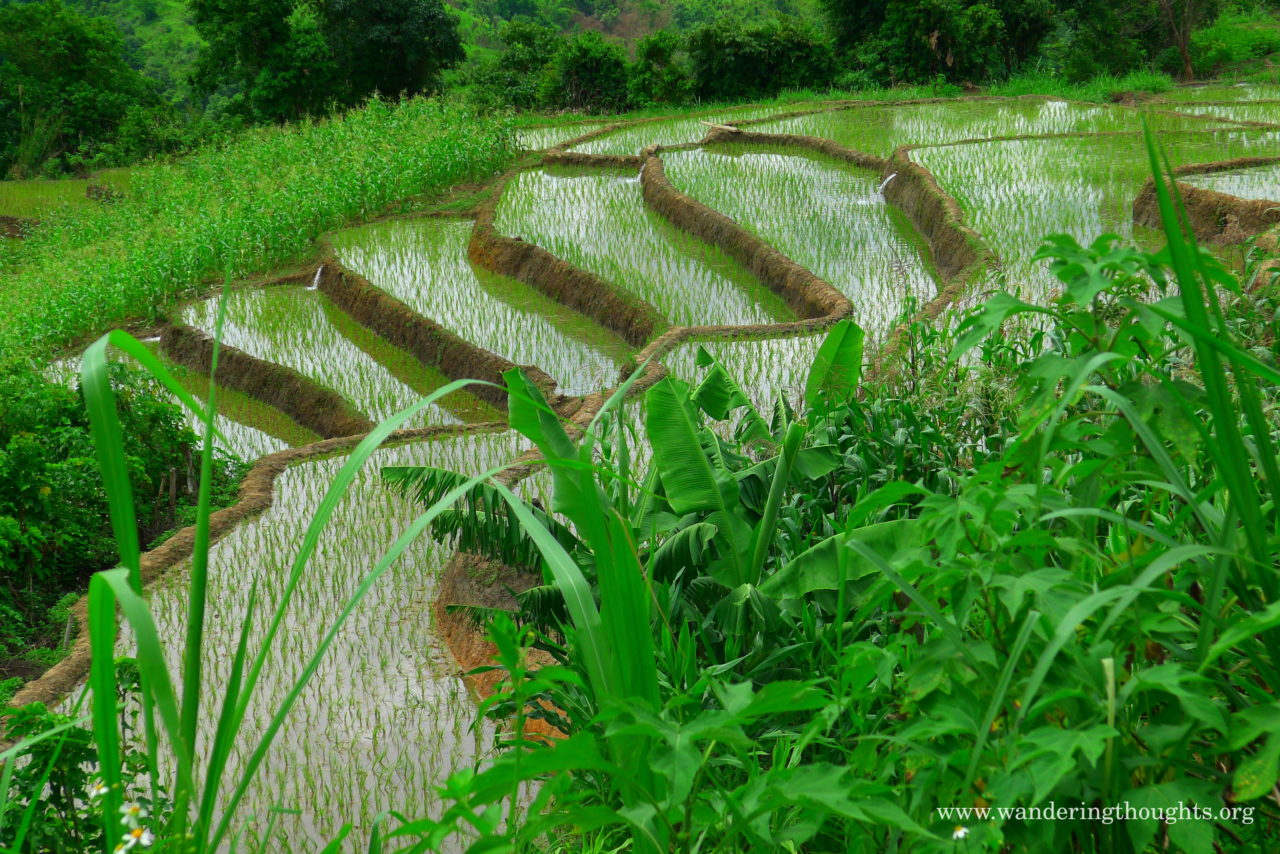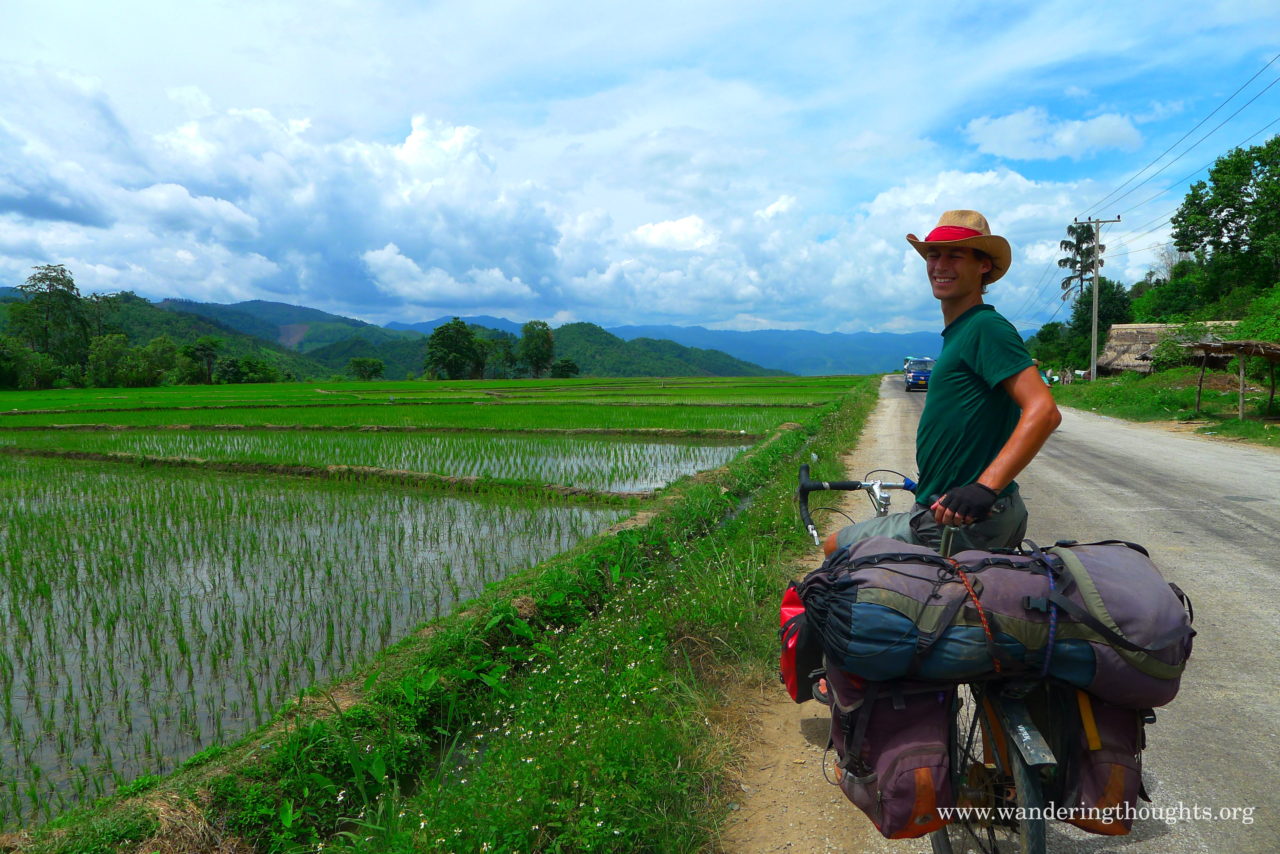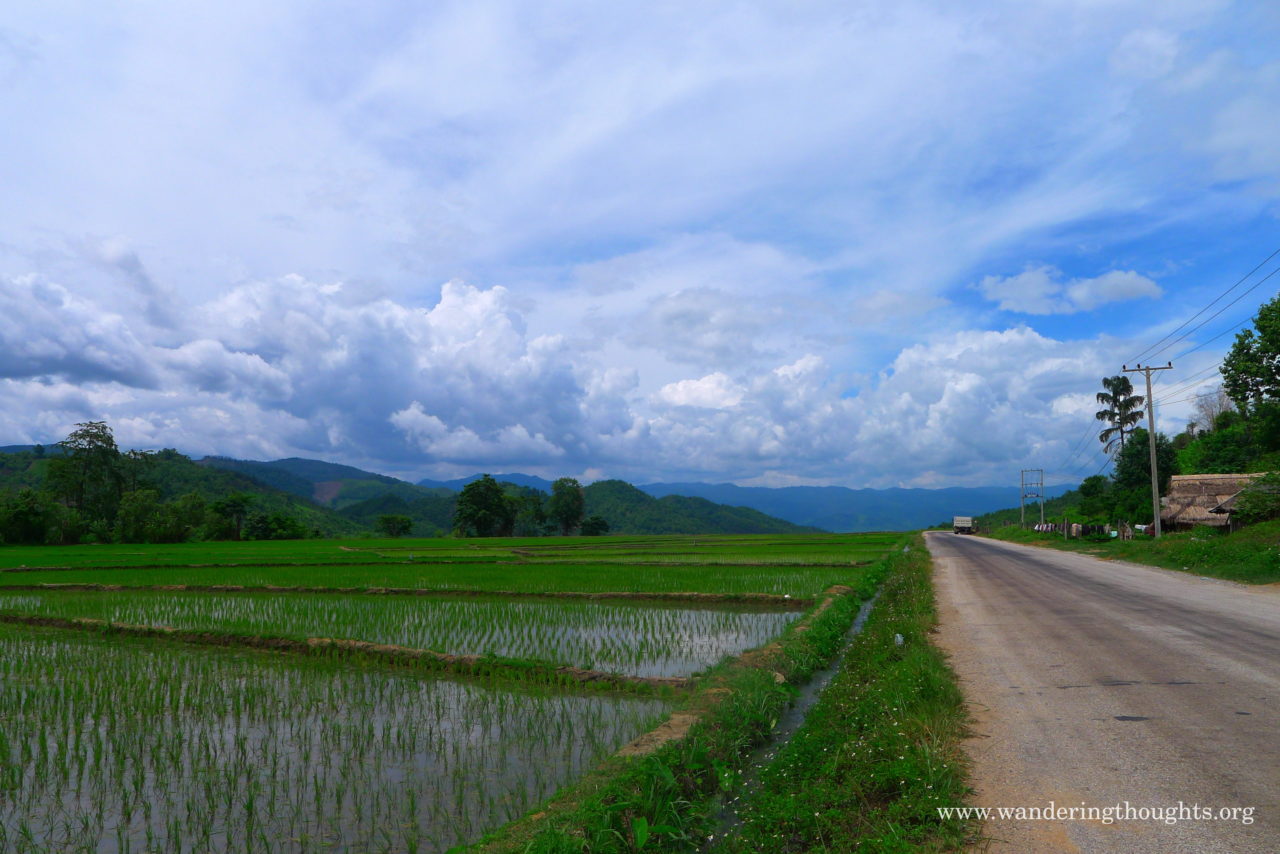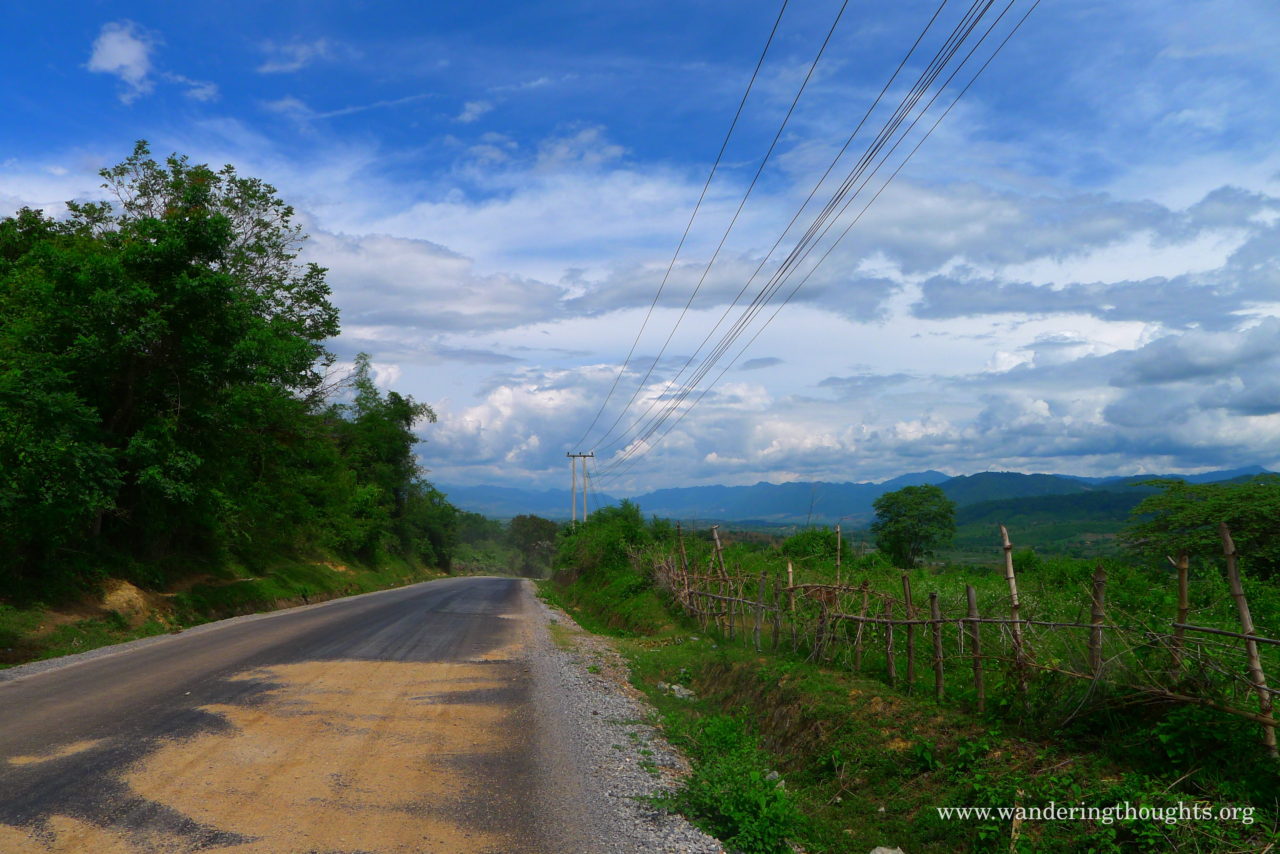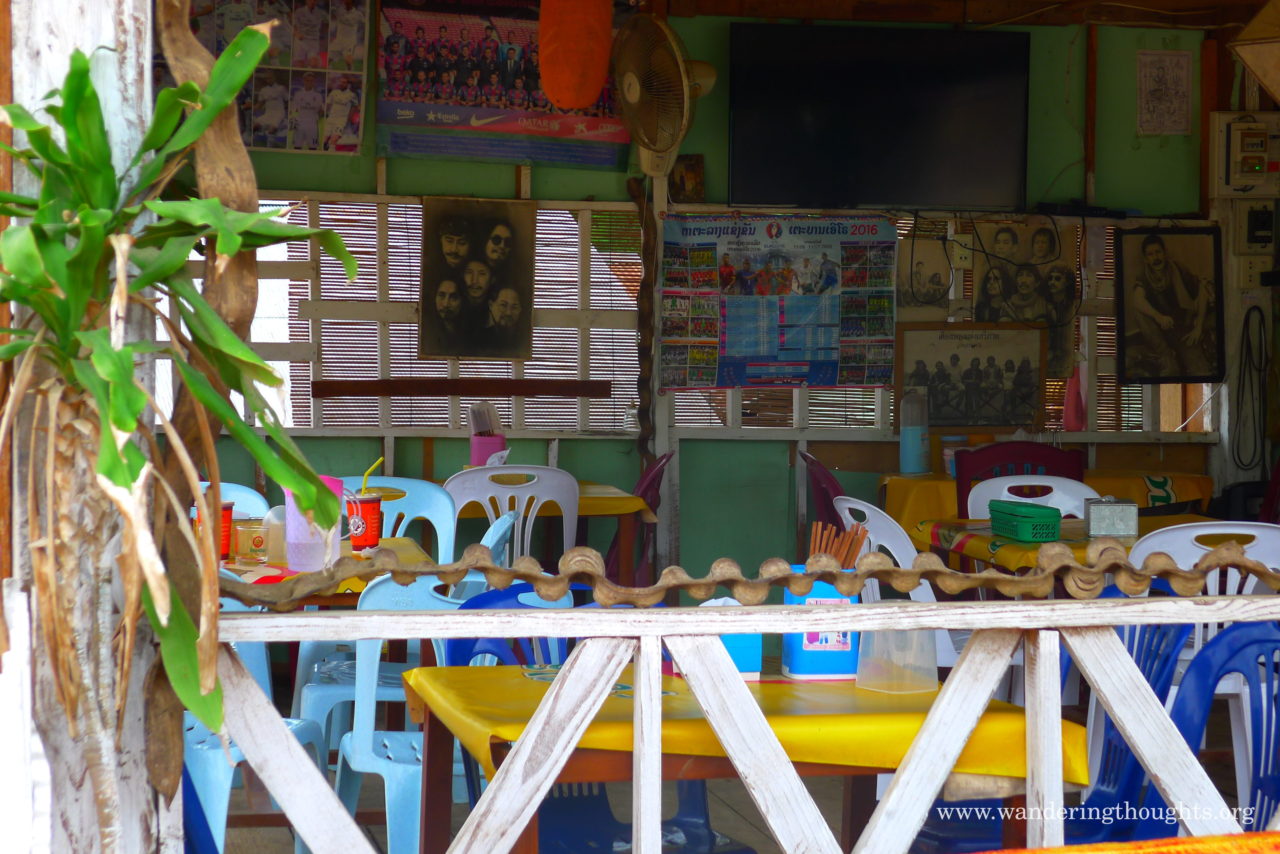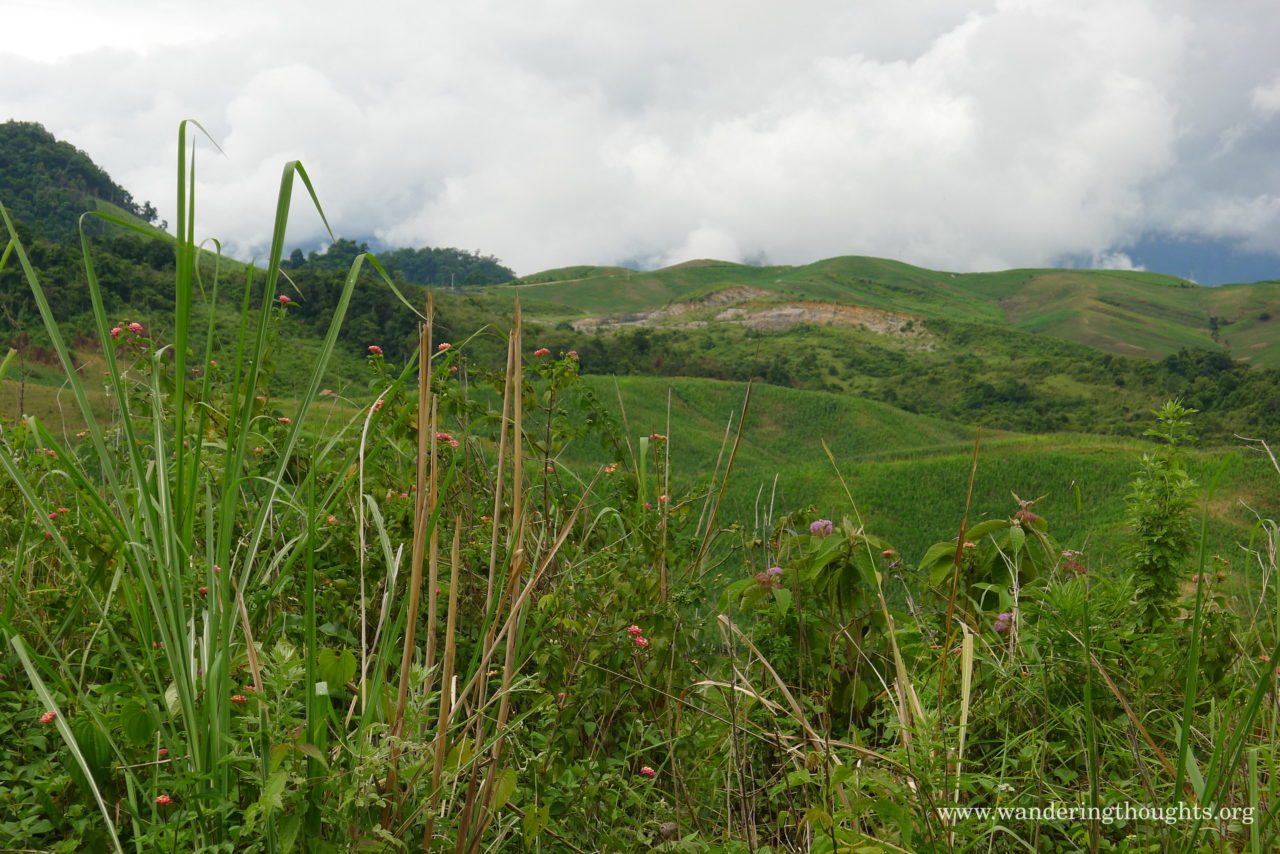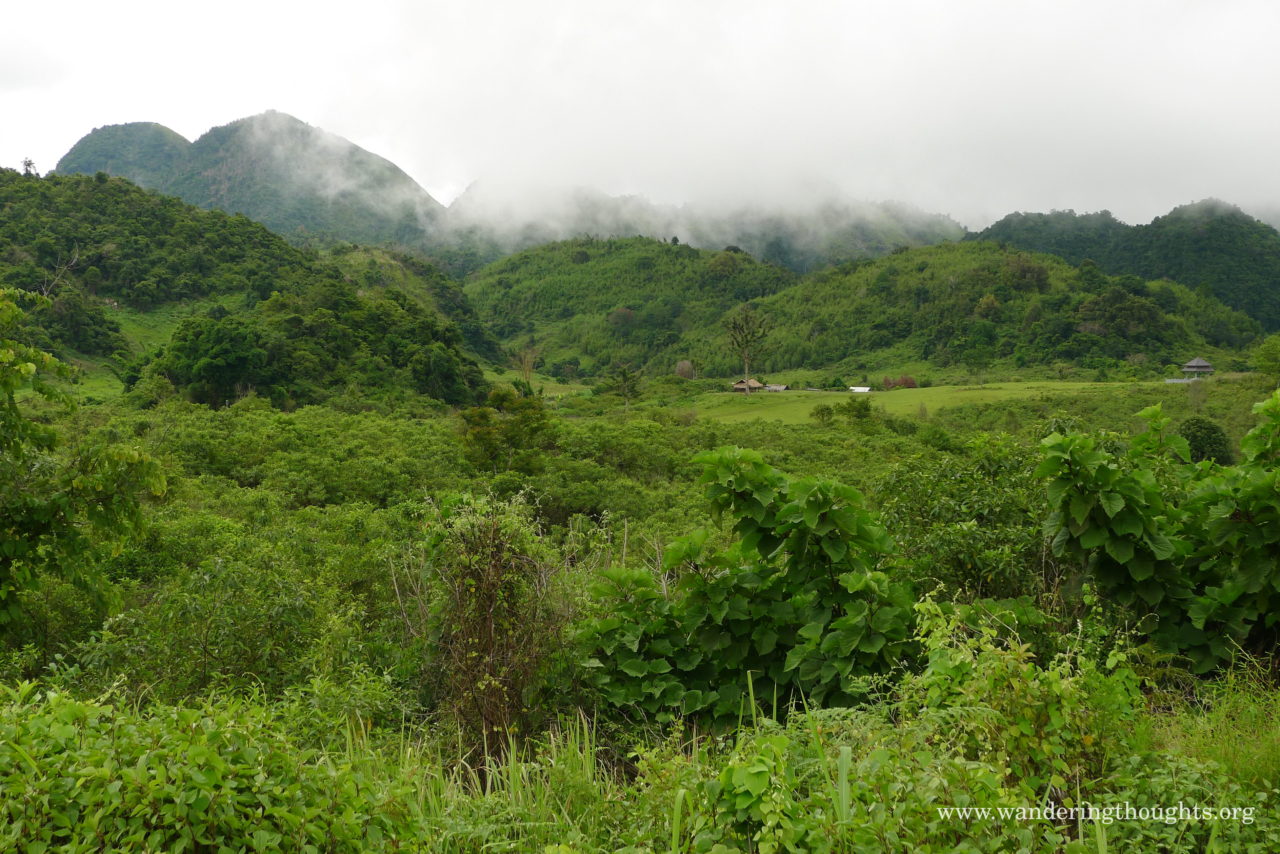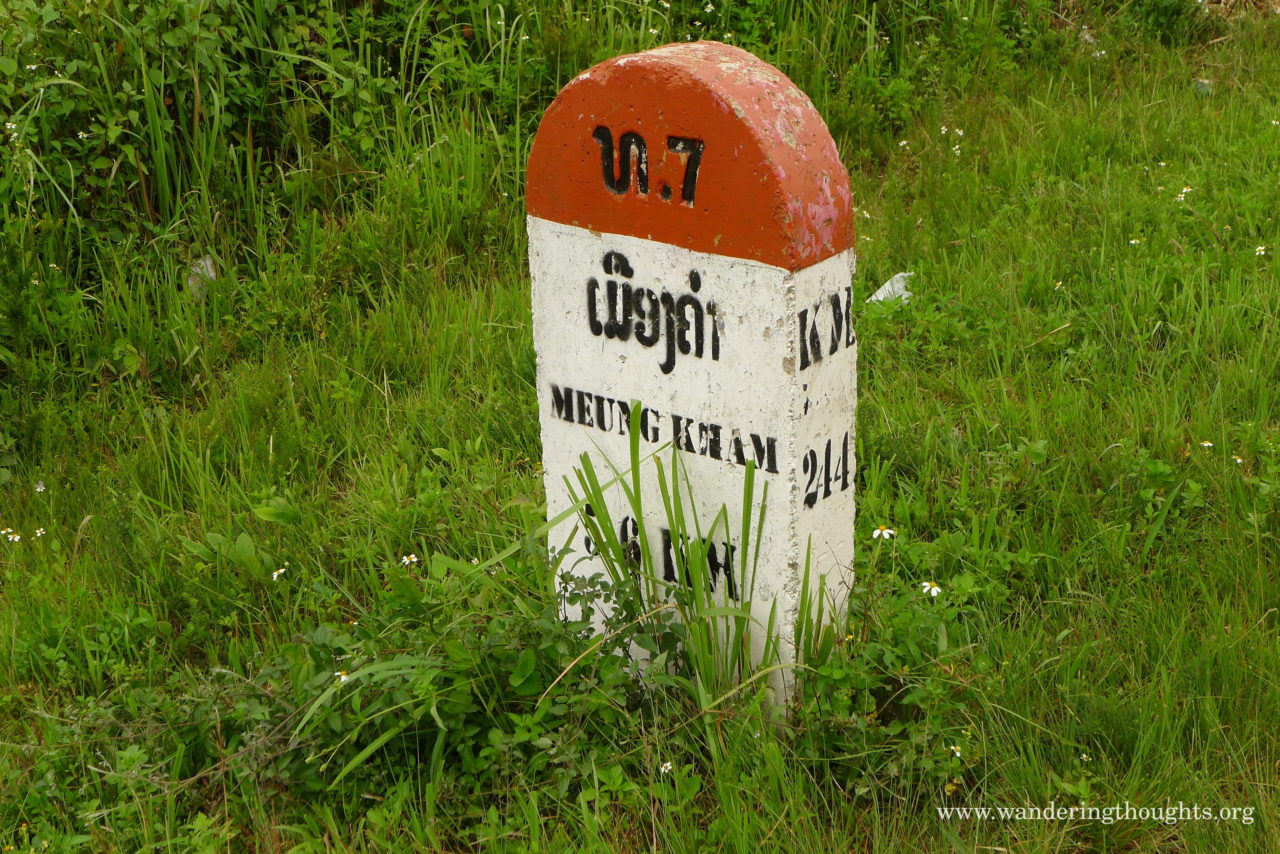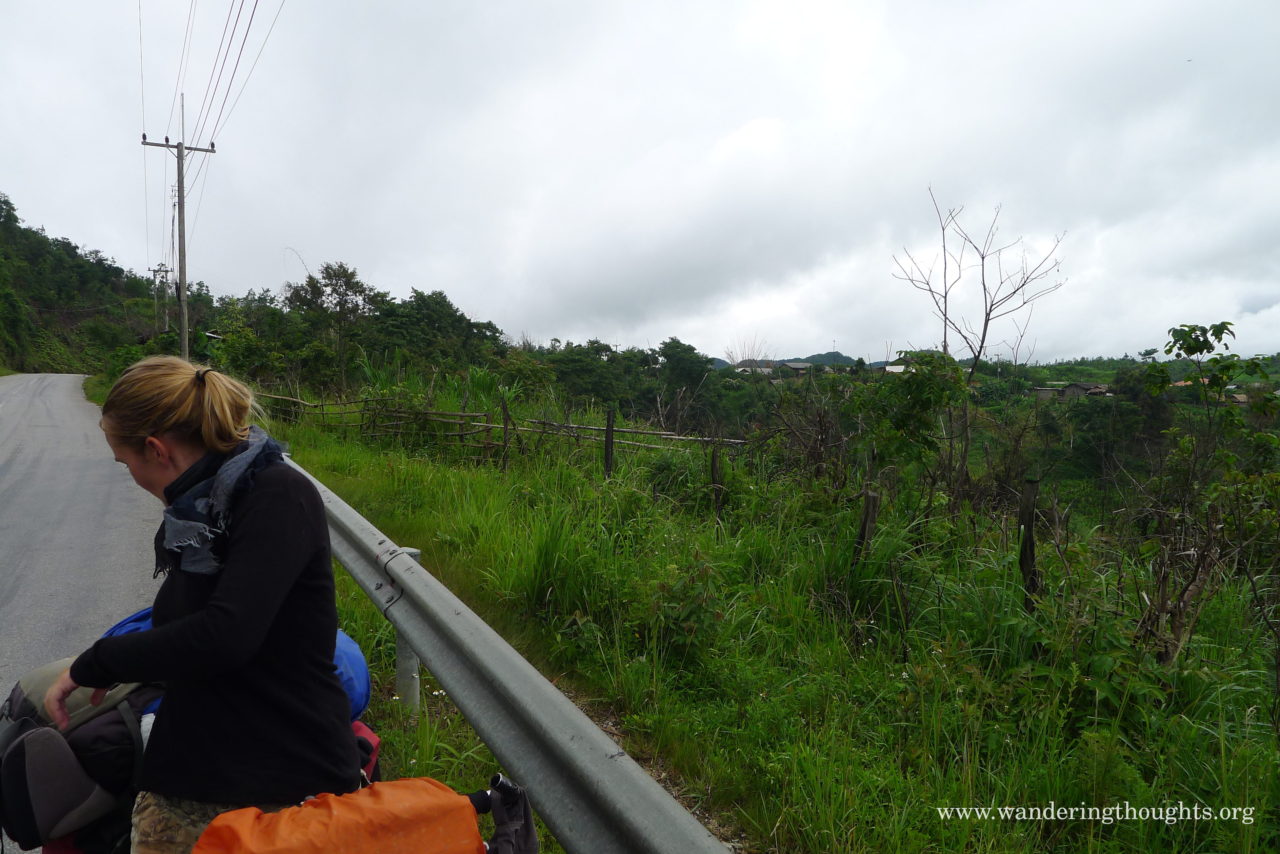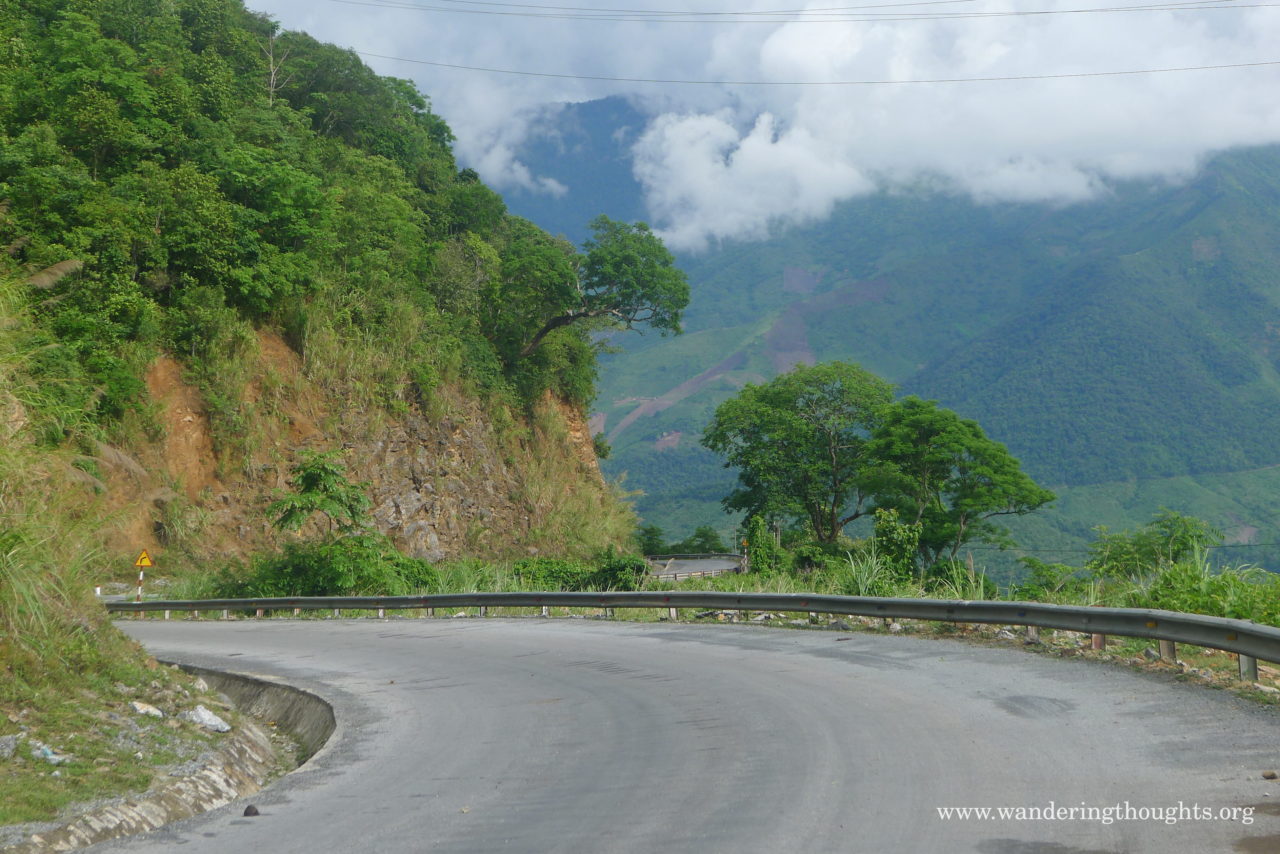 More on that chapter next time!