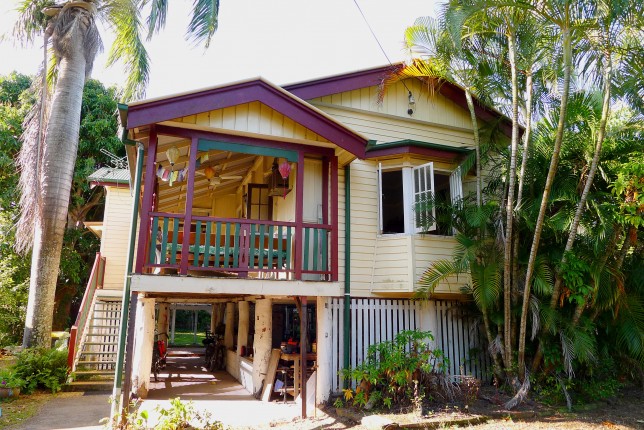 After long stretches of pastures and nothing else we were finally back with people. We reached our host Peter's house while he wasn't at home and followed his instructions to make ourselves at home. He and his wife Jacki live in a beautiful Queenslander house and we couldn't have appreciated the quiet and relaxing surroundings any more.
On the first evening Peter took us to meet some of his friends which are all active in environmental politics and action in Mackay. It was fun getting to know them over home made pizza and beers. Sadly I was also very tired after all those long cycling days, so we turned in quite soon.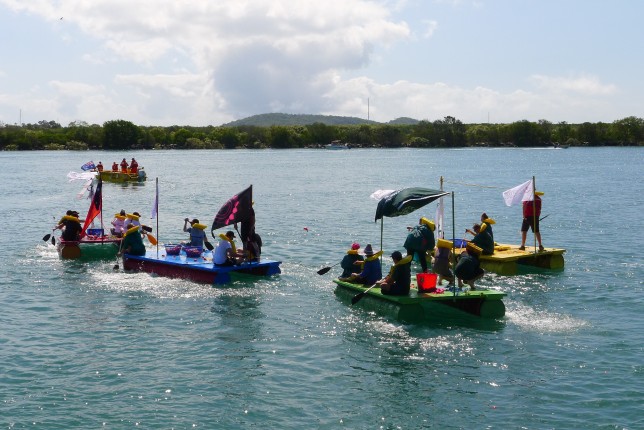 On the next morning, after a long breakfast, we all cycled to the waterfront where a boat race with funny boats was supposed to take place. And fun it was – different groups of people build all kinds of colourful vessels and proceeded to through rotten fruit at each other before doing a little river loop.
After that Torsten and I cycled along the river for a bit which has beautiful cycle / walking paths and discovered the botanical garden. But we both felt unusually tired and not very keen on more exploring. So we decided to buy some food and cycle back 'home' and just relax. And that's just what we did. With one or two coffees and a book some previous cyclist left in our guest room I settled on the balcony and was very happy to while away the afternoon.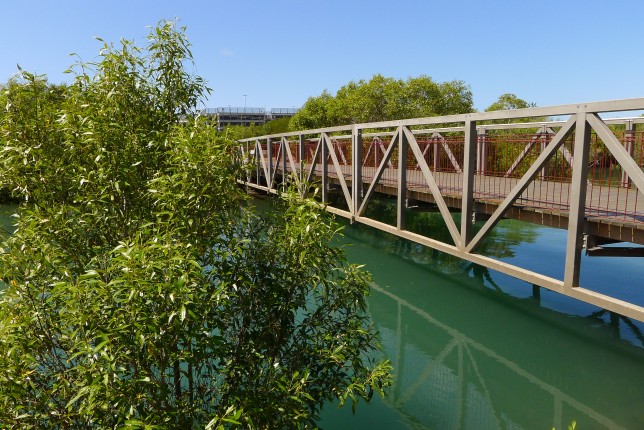 Sometimes it's a bit hard to decide just to do nothing while travelling. There is always something to see, new cities to discover, more trails to wander, beaches to stay at and people to meet. But as I said, lately it feels a bit like having a full time job sometimes as we're constantly doing things. And I need more time to process everything to stay sane as well as my body needs time to rebuild its energy resources with breaks in between cycling days.  So for the next few days we're not doing much except for reading, talking with our generous hosts, eating and having coffees. It's all about just being for now. And that's just what we need.