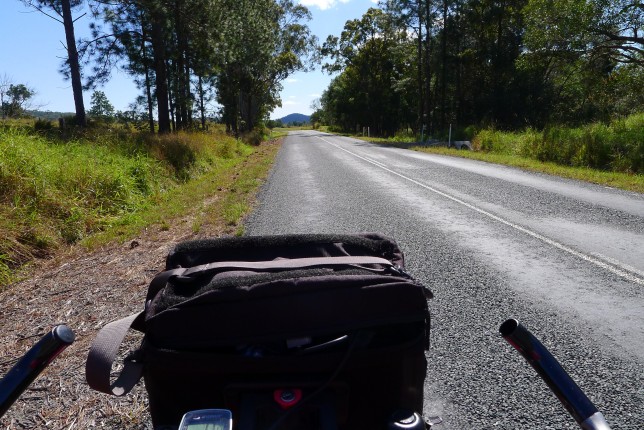 A new day on the bike begins and it's a quiet day on back roads. Soon after leaving Rae and Bob's house we stop and Torsten fixes his wobbling front rack. After that I'm lost in my own thoughts while peacefully cycling over hills and gravel roads. I feel a bit sad, too. Meeting Rae and Bob was just wonderful: I haven't laughed that much in a long time and we connected really quickly. So leaving was hard and I miss them.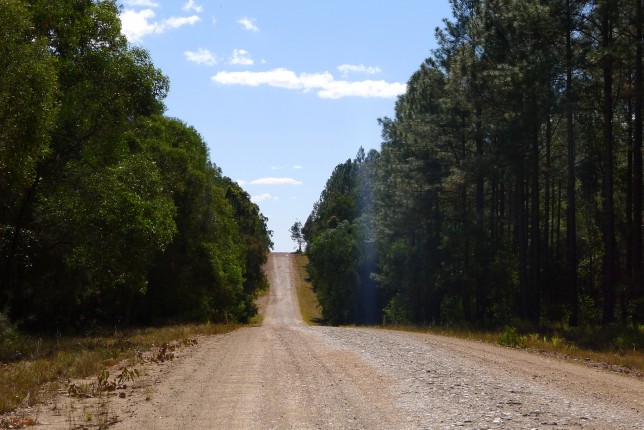 During our lunch break two farmers stop to inquire if we saw some of their fugitive cows. We decline and talk  bit about our trip. Apart from that not much happens today and we find a place to camp when it gets dark.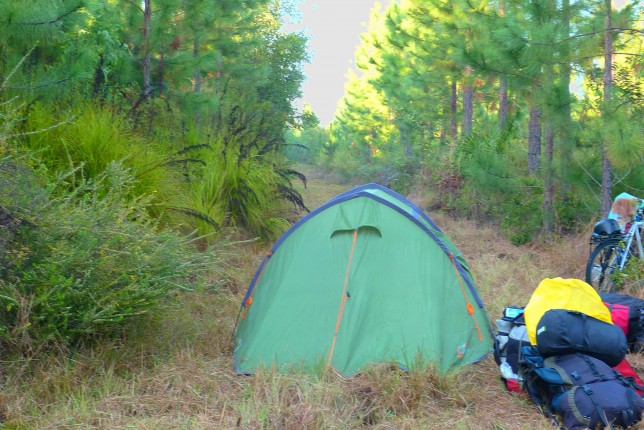 I stomp around loudly to scare snakes away and then we each have a half-bottle shower. Not the most fun thing to do but water is scarce here and our supplies are low.
So our first mission for the next morning is to cycle to a nearby village where we find a kind lady who lets us fill our water bottles on her tank. We chat a little bit and then cycle on to have breakfast on the beach. I could get used to this: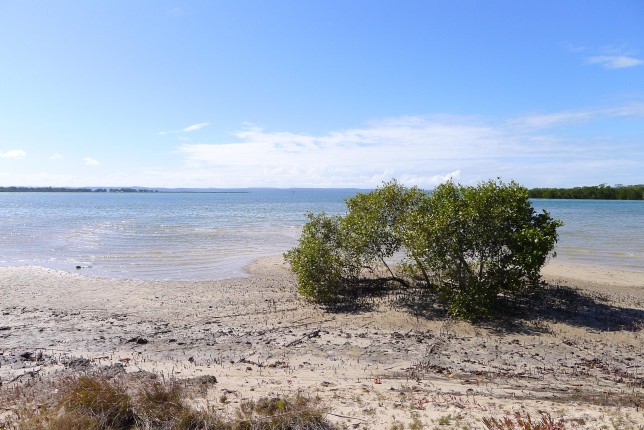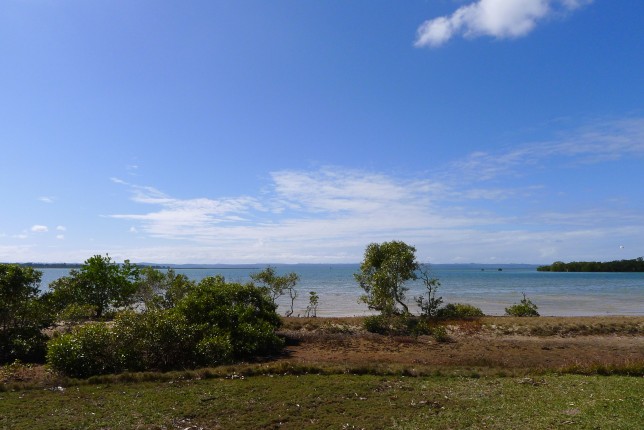 Later in the day while cycling into Maryborough we discover this awesome bat colony: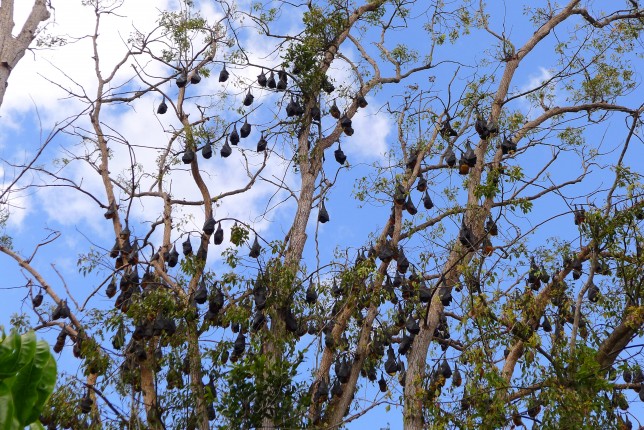 After resupplying in Maryborough our rather long hunt for a place to sleep begins. We mostly use On- and Offline Navigation on our phones and so far that has worked quite well. But today Google Maps suggests a route that just doesn't exist. So we end up between pineapple fields and forests instead of a place with a shower. But oh well, we manage to find a well enough hidden clearing in the woods and make camp, yet again. In the morning we have a beautiful breakfast next to a small lake…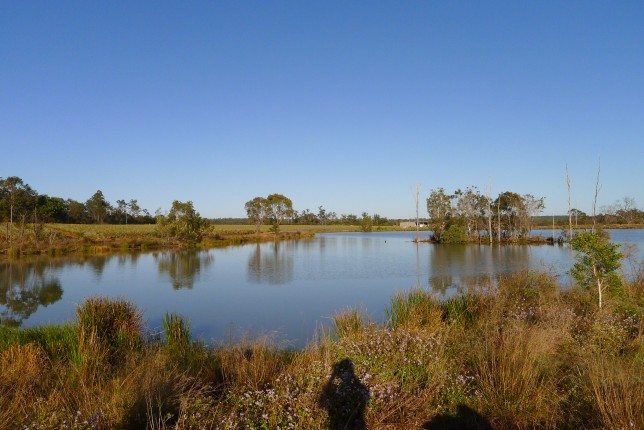 and a pineapple field.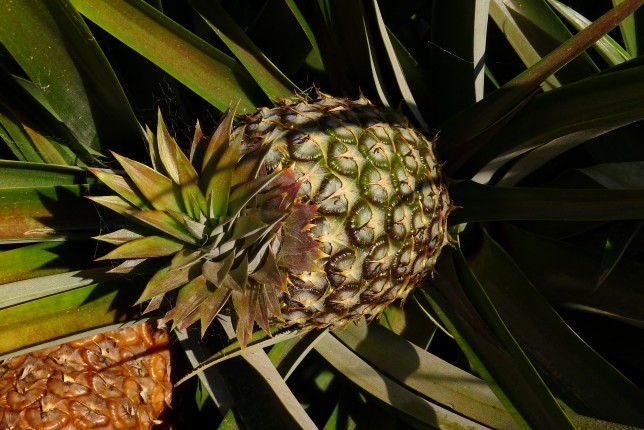 After that another beautiful cycling day begins. I just love the light and the colours in Australia which makes picture taking very easy: Land and Sky: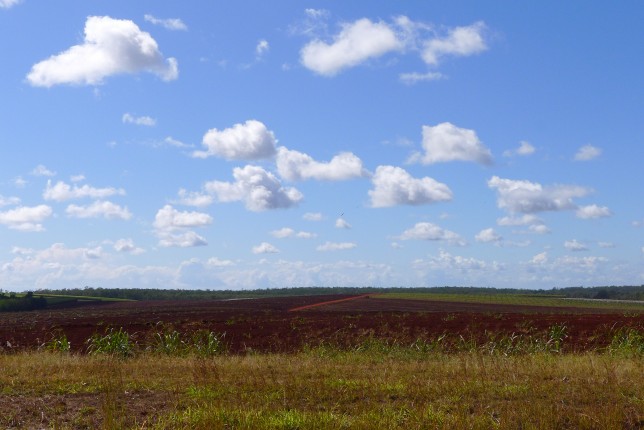 Sugar cane fields aplenty: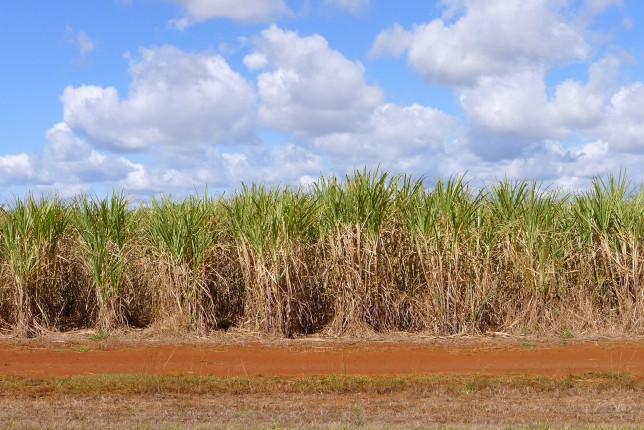 And sugar cane fires (courtesy of sugar mills) to go with that: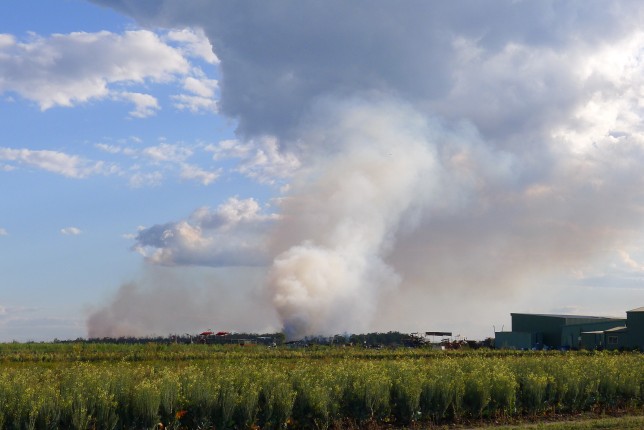 Today, in dire need of a shower, we end up camping next to Avondale Tavern. One of many taverns / pubs which offer a place to camp in exchange for your patronage. Right before the last hill I suddenly find it very exhausting to cycle and feel almost as slow as I was in the beginning when cycling uphill. That is disappointing on a whole new level until I look down and discover my very first flat of the tour. Oh well, it couldn't have come at a better time! I pump up the tyre quickly, climb up the hill and decide to fix the tyre in the morning. For now we enjoy a couple of beers and even more so the shower in the portable loo / shower / sink block. What a combination ;)!
The next day is a hard one. We found a nice camp site in a small village but will have to cycle about 110km to get there. That alone would be enough but we haven't factored in the hills and – of course – the headwinds that come on rather strong today as well. At some point it gets quite clear that pushing on is getting more and more exhausting for me and it's getting dark as well. We considerate finding a free camp but have no such luck as all of the land is either fenced off or otherwise not accessible. Torsten is not too bothered as he has still energy aplenty but when we only have about 10k to go I just want to be done cycling. As we also don't have enough food for tomorrow, we soon decide to stay in a nearby caravan park next to a Caltex station. It's basically one caravan next to another right next to a gas station meaning right next to the road.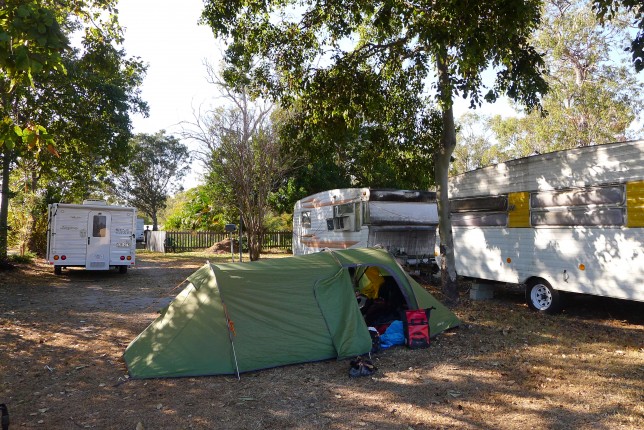 This must be the most uninspired place we have stayed so far and I don't really like it but at least they have fries and we don't have to cook tonight. So we're off to bed with a TV show and tomorrow is another day.