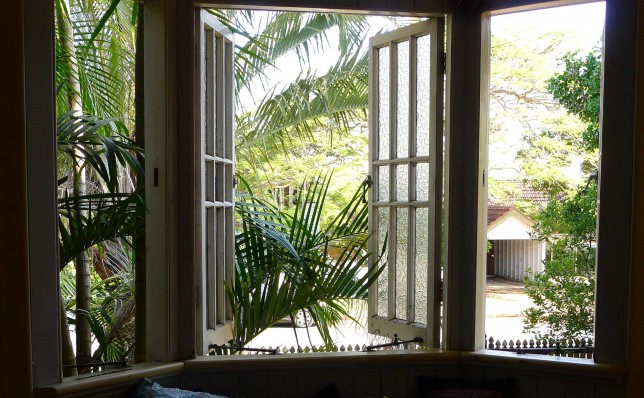 Today, I woke up, feeling well rested as there were no alarms disturbing my sleep prematurely. So after staying in bed a little while longer, I got up. Thinking it would already be quite late, I grabbed my phone to check the time. It was barely 8am. And I had slept IN!
I remember listening to my parents talking about their weekend routines and saying something about sleeping in. Meaning sleeping until 8 or 9am. This concept was incomprehensible to me as sleeping in meant sleeping until 10 or 11am at least! So here I was, feeling rested and ready to start the day at 8am. And thinking about changing routines.
Some time back when we first started our tour I remember talking about how we should change our daily routine and get up earlier to have more time for cycling in daylight. Getting up early would be even more important once we'd be in areas too hot for cycling during the midday heat. I also remember thinking that all of this was still a very long time away.
Well, here we are now. Since we took a turn towards central Queensland (away from the coast) a few days ago, I changed into my lightest cycling shirt, applied 50+ sunscreen a couple of times per day and felt the distinct need of a nap during lunch time. It was just too hot to cycle.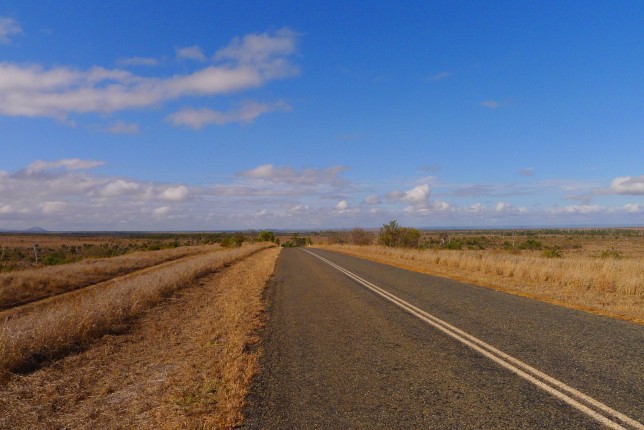 So, we had our first siesta that day and did actually manage to get up at around 6am the next day. As it still takes about 2 hours to have breakfast, pack our tent and all our panniers, we left at 8am. And the morning ride was quite enjoyable. Getting up early and being super productive right away is not the easiest thing to do for me – I like to start my days slowly, have a long breakfast, one or two coffees and maybe read a few pages in my book. But this doesn't seem to be compatible with bicycle touring in a hot climate. Torsten suggested that I just have to switch that morning downtime to the lunch hours during our long break. So that's what I've been trying to do and I guess it's better than tackling hills and headwinds under a scaldering midday sun.
But, you know, this is why sleeping until 8am feels like sleeping in and being really lazy now. And don't worry, that'll change again.