December 2016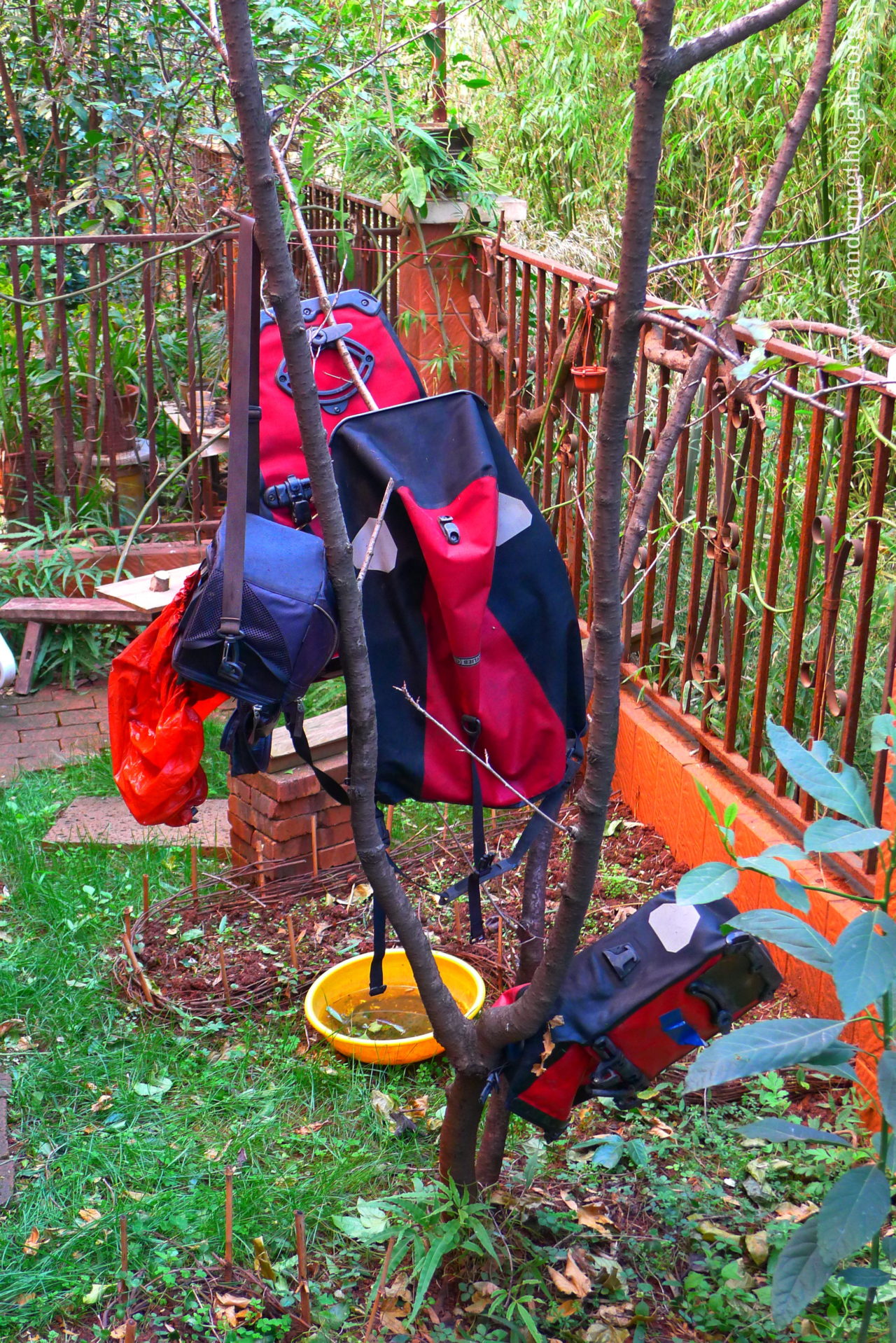 After that cold spell in Siberia and Mongolia I was pretty happy to arrive in Kunming again. With our planned route through Laos, Thailand, Myanmar and India warmer temperatures awaited us and that seemed pretty damn good at that point.
With our hosts Anne and Olaf we couldn't have found a better starting point for the second point of our cycling trip. We spent a few days relaxing, eating good food, talking and organizing our gear.  I did even clean my bags which in hindsight didn't make much sense but more on that later.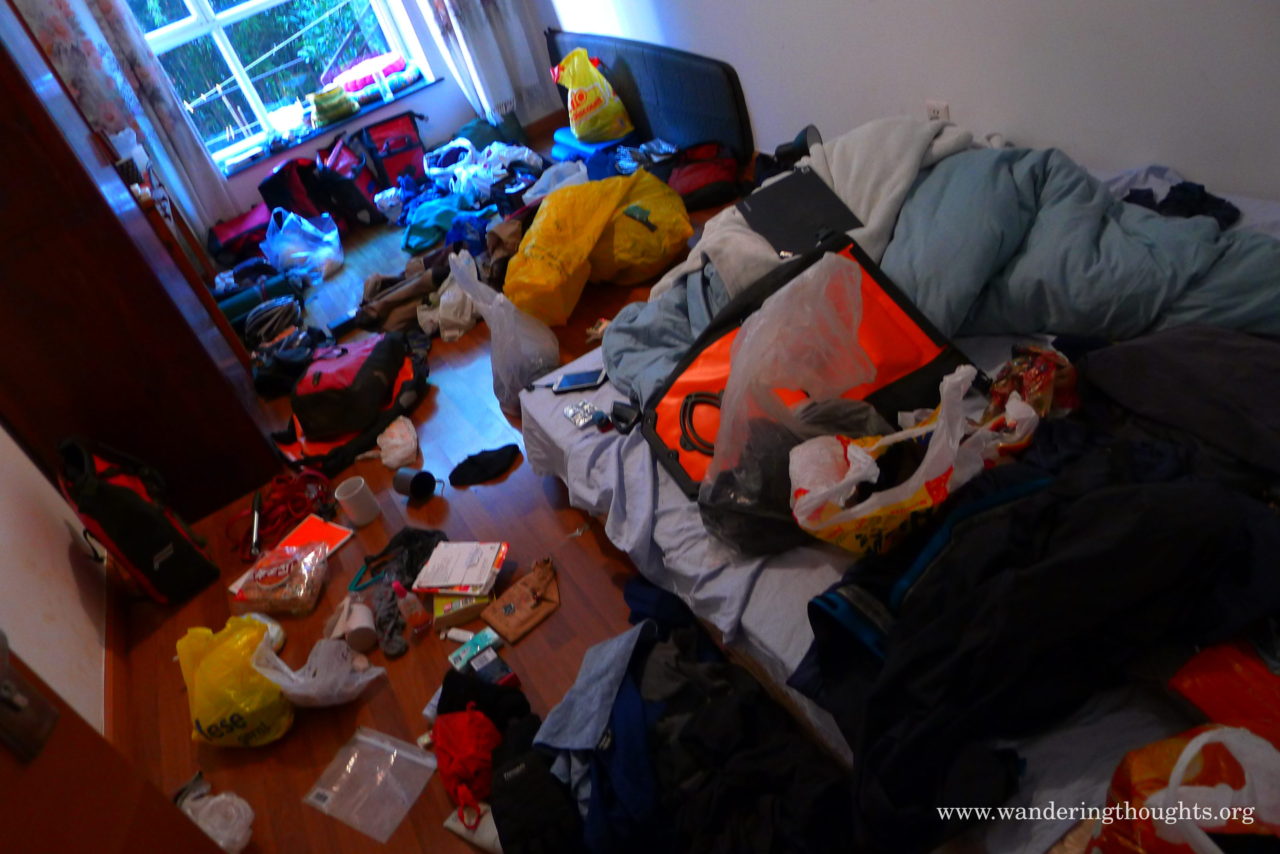 And then it was time to get going once more. I was excited to start cycling again – something I hadn't thought possible just 5 months ago.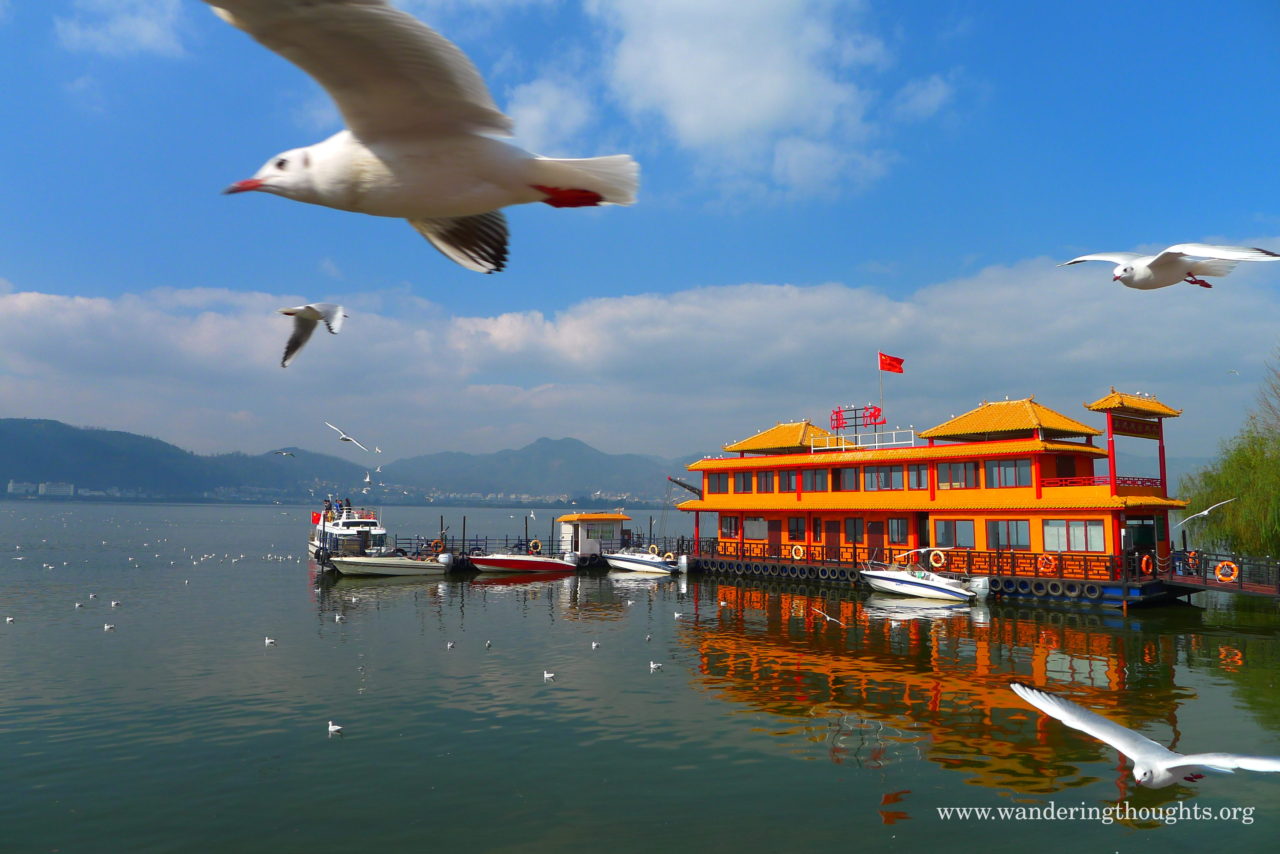 We had a beautiful first day with a relaxed cycle out of Kunming.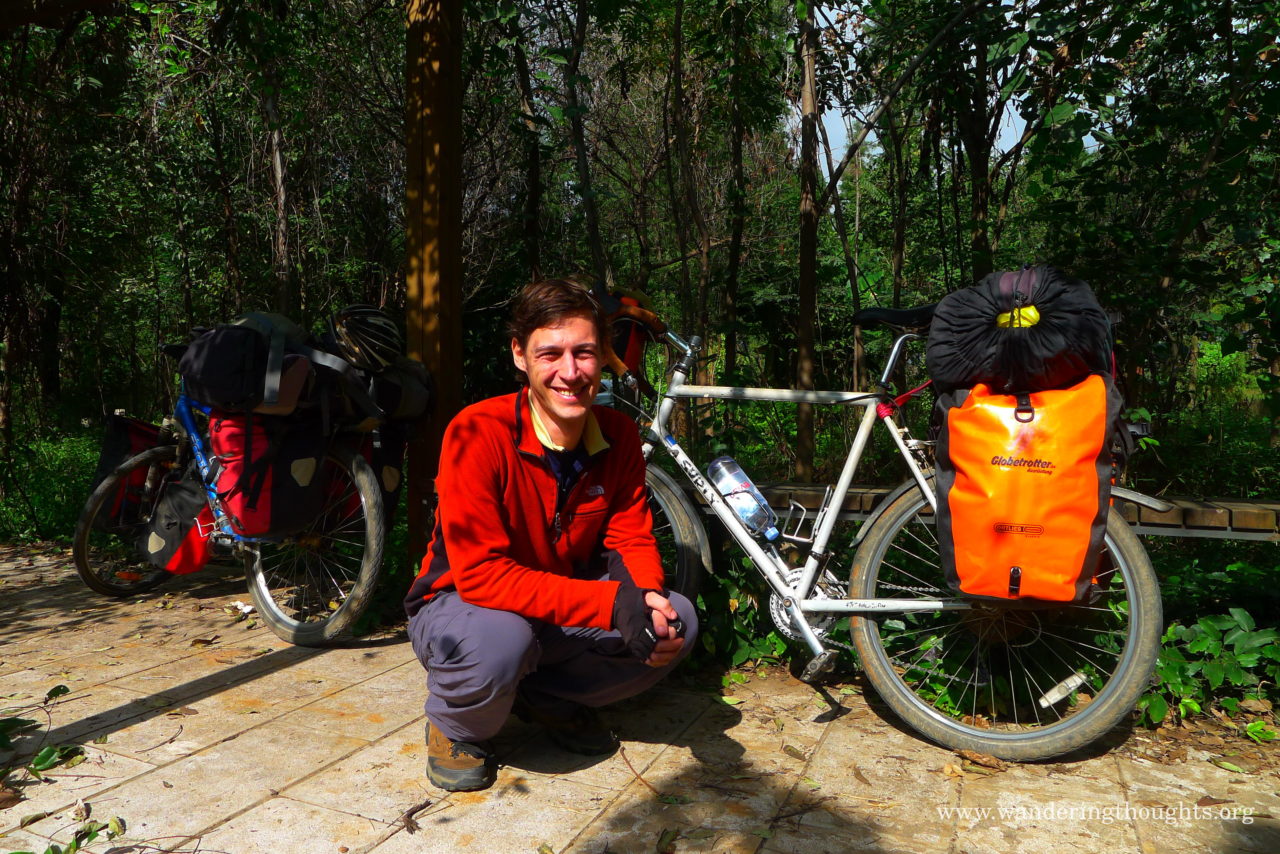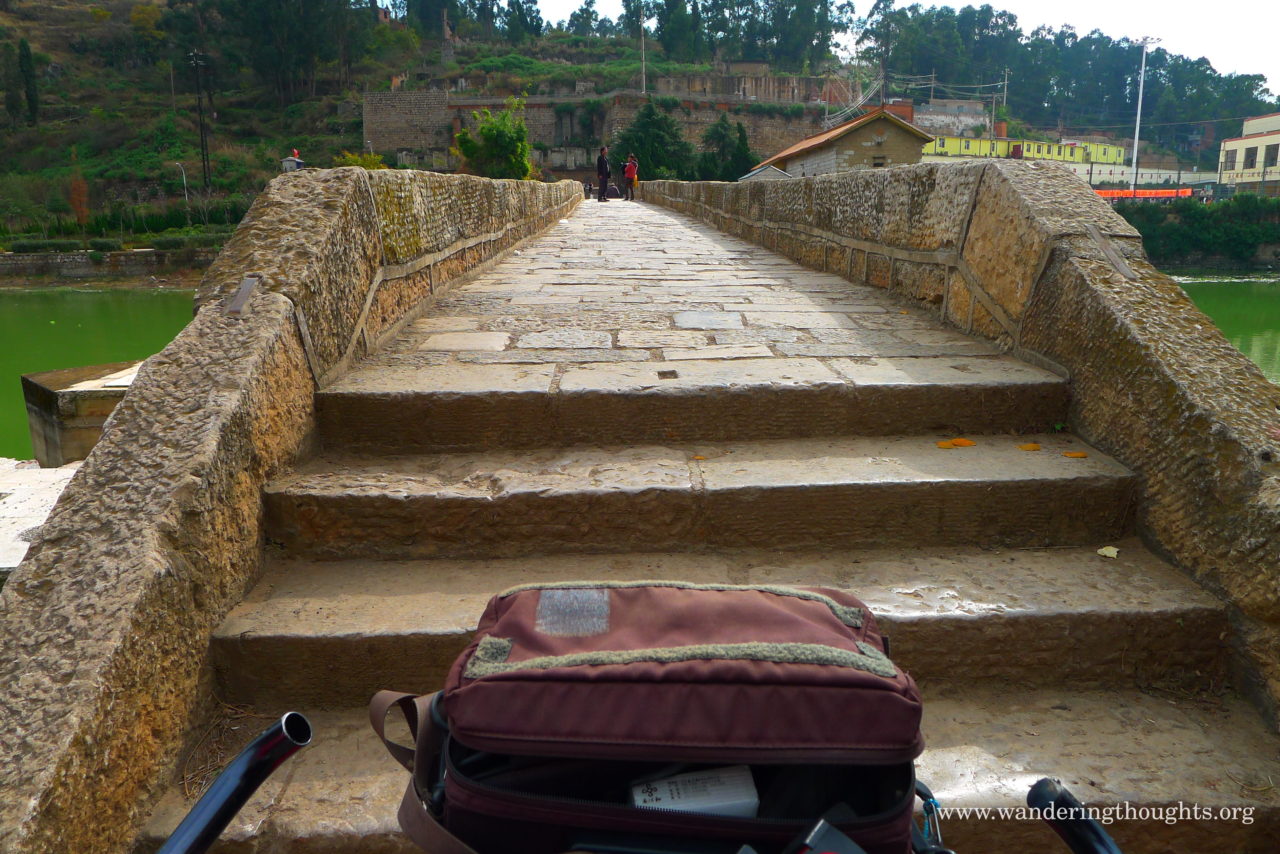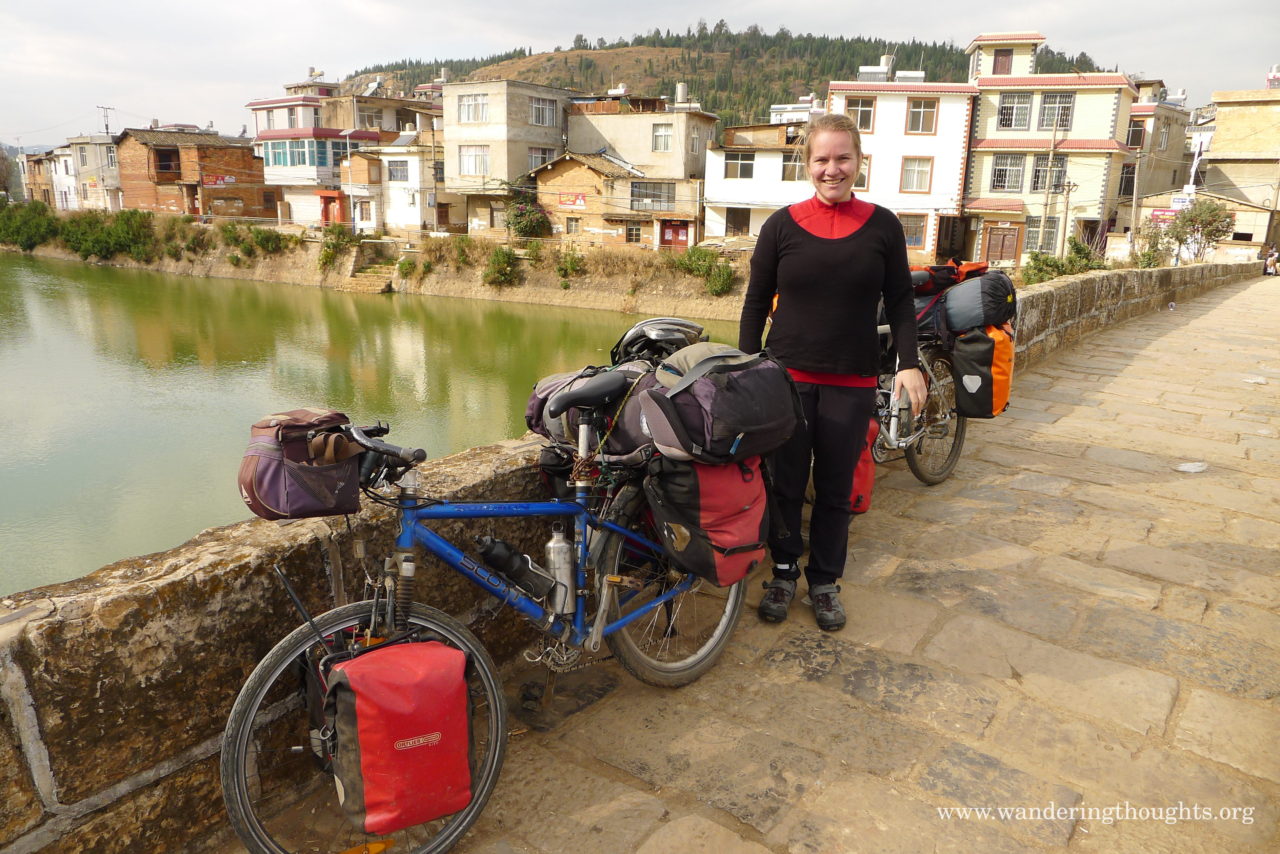 As the temperatures were moderate we had our hearts set on camping and thus began our search for a piece of uncultivated land. Not an easy task in China I tell you. It seems that on every peace of flatish land there are either houses or agriculture. Even on the few square meters between train tracks. Eventually we did find an abandoned house with a bit of greenery and pitched our tent.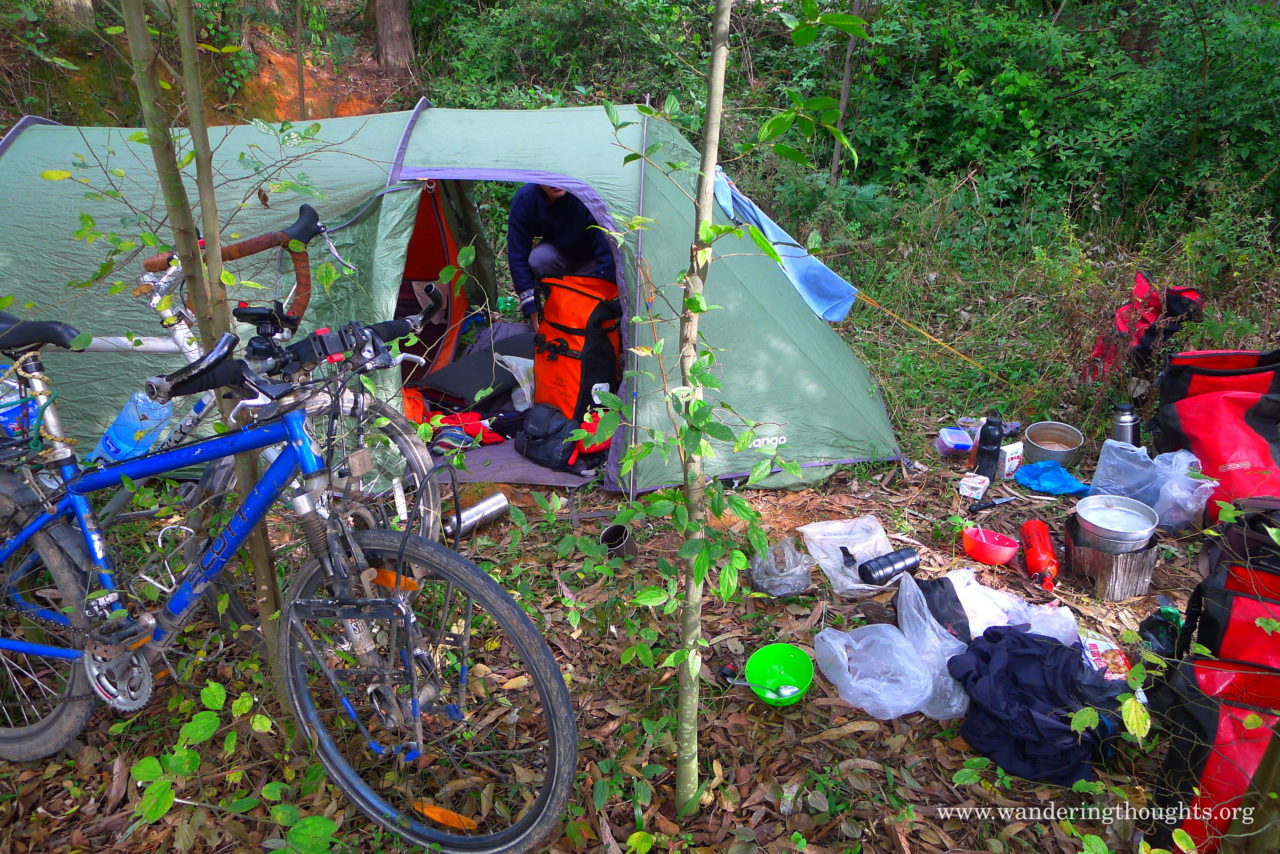 Looking forward to a warm dinner, that's when we noticed that our stove was leaking petrol. Not exactly something you want, especially not on the first day of touring after a long break. Oh well, cold dinner then.
We stopped early the next day as I wasn't feeling well and even this amazing spread from a fast food restaurant in Yuxi wouldn't do anything for me.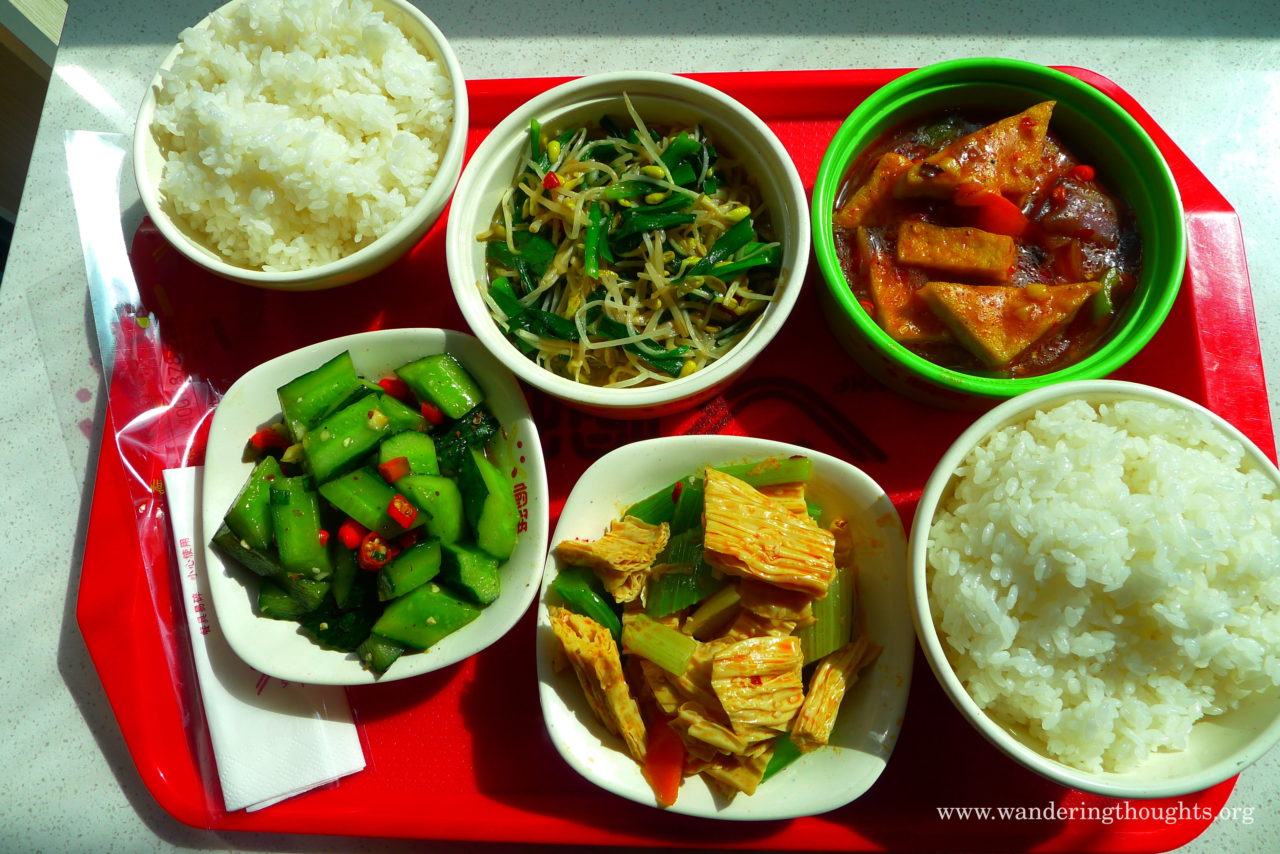 It was all better the next day though and we started our way south from Yuxi to the border with Laos.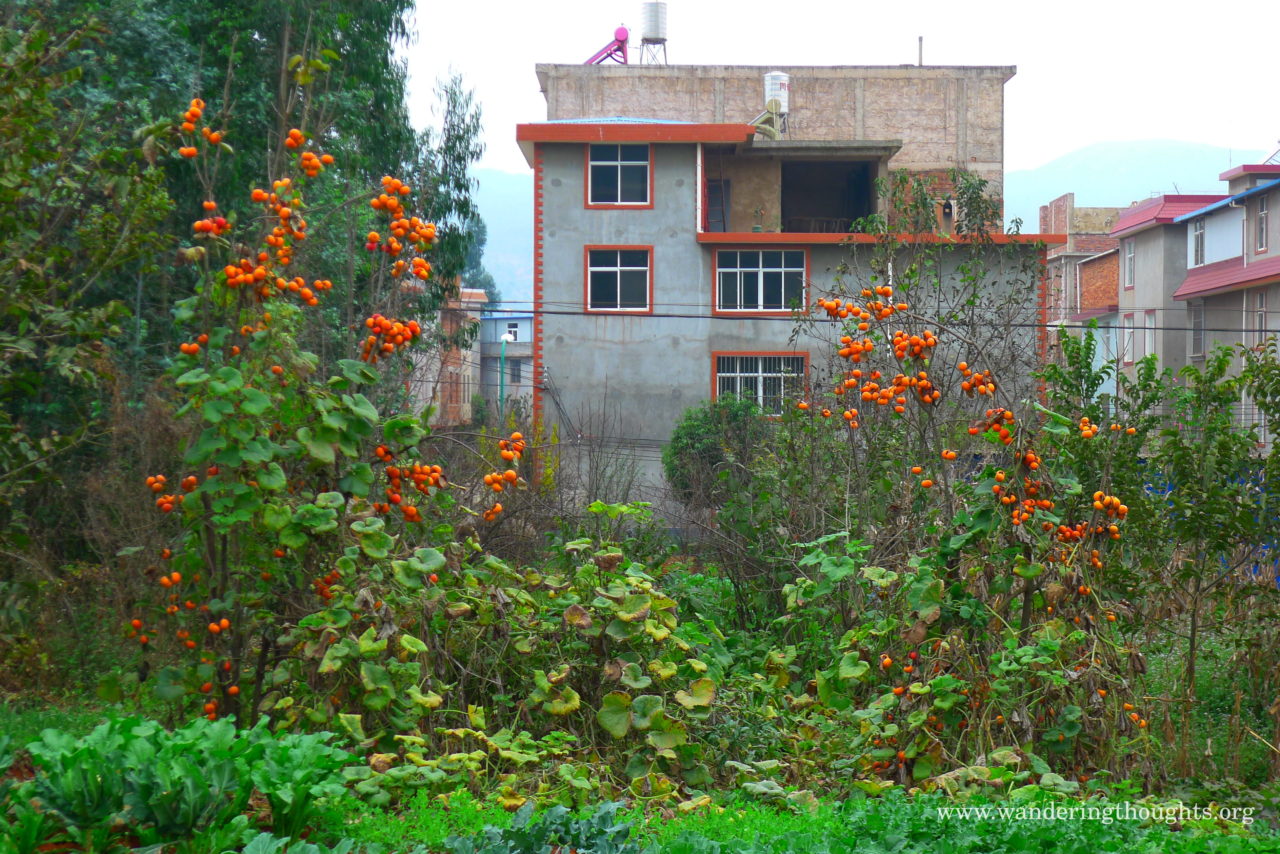 What we didn't know at that point was that the bigger part of the secondary road was under construction at the time. It could have been a fantastic road with nice scenery and moderate temperatures perfect for cycling. But back then it was just horrible most of the time.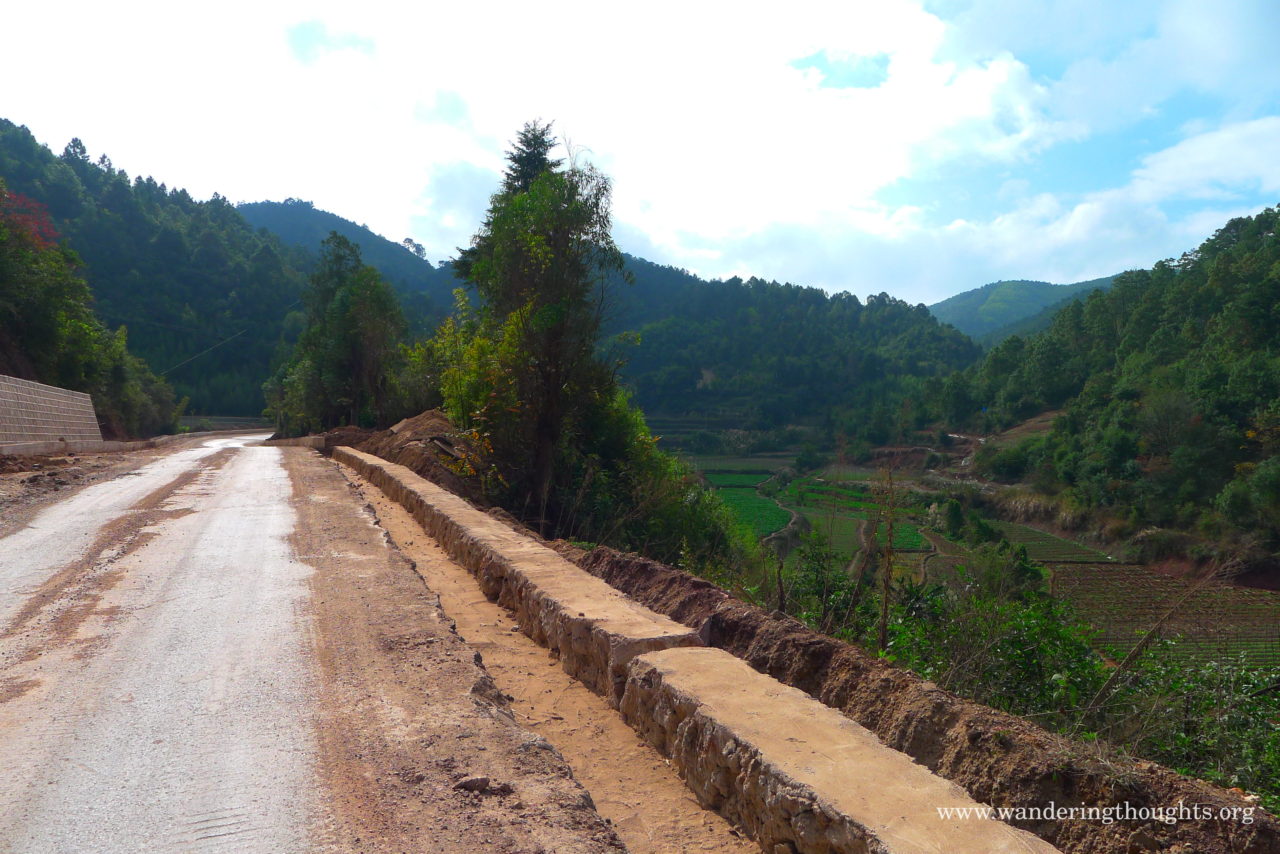 Loose big gravel interchanged with sandy patches with broken asphalt in between.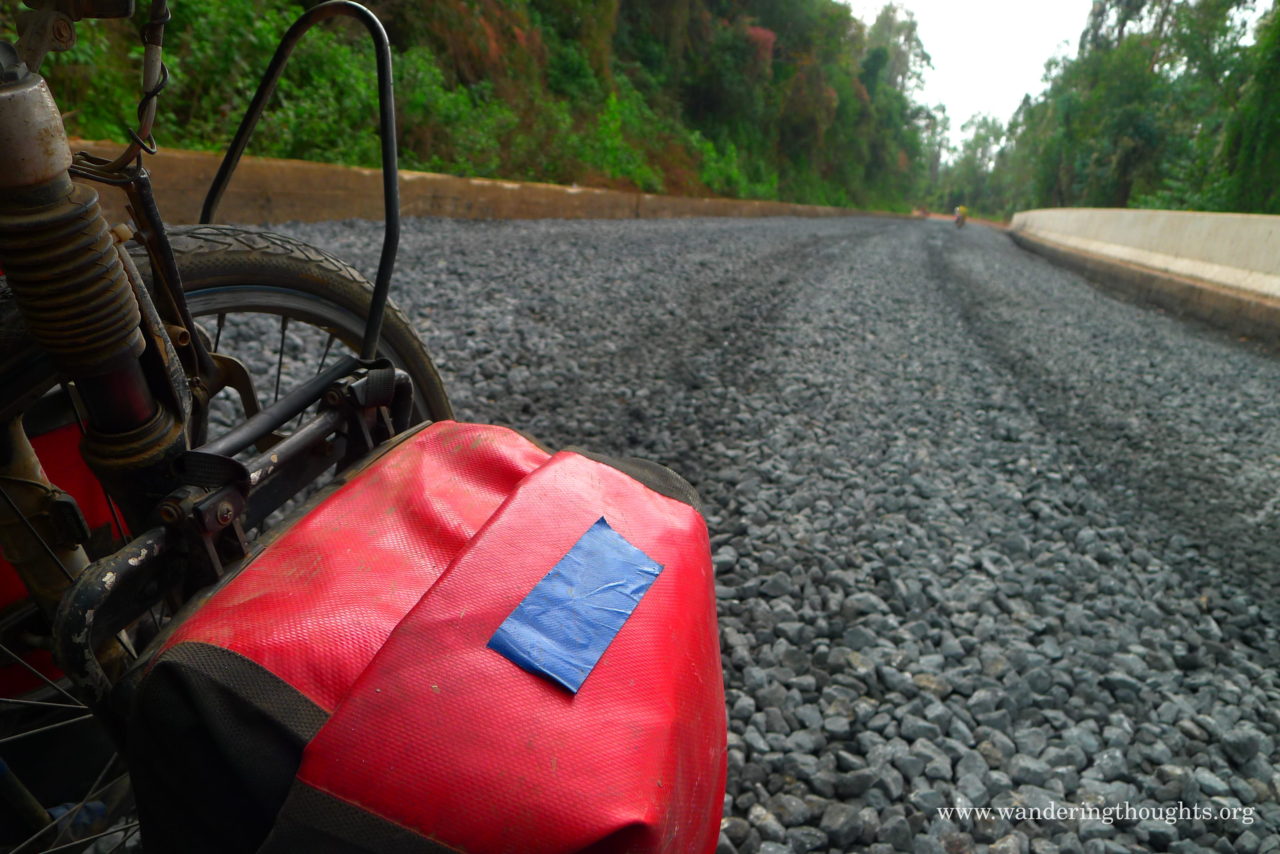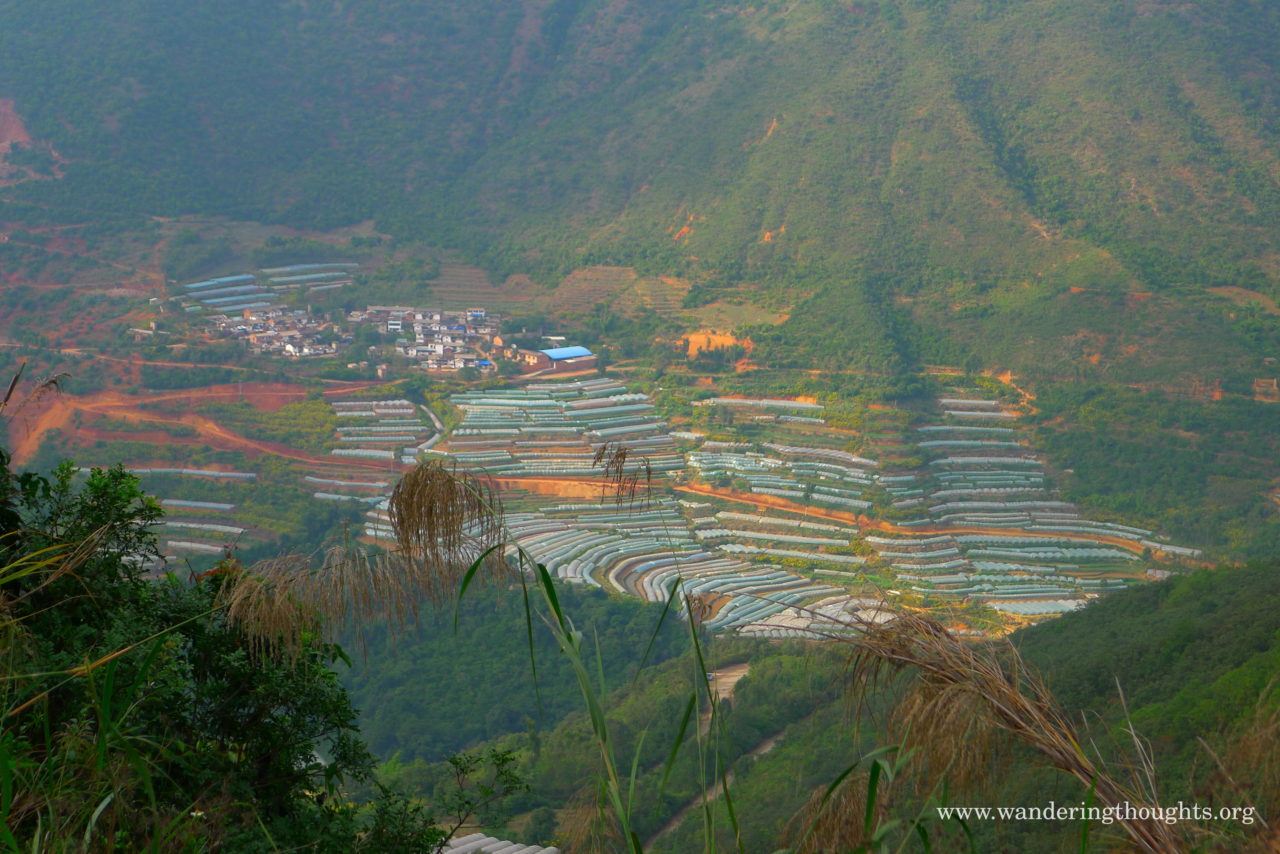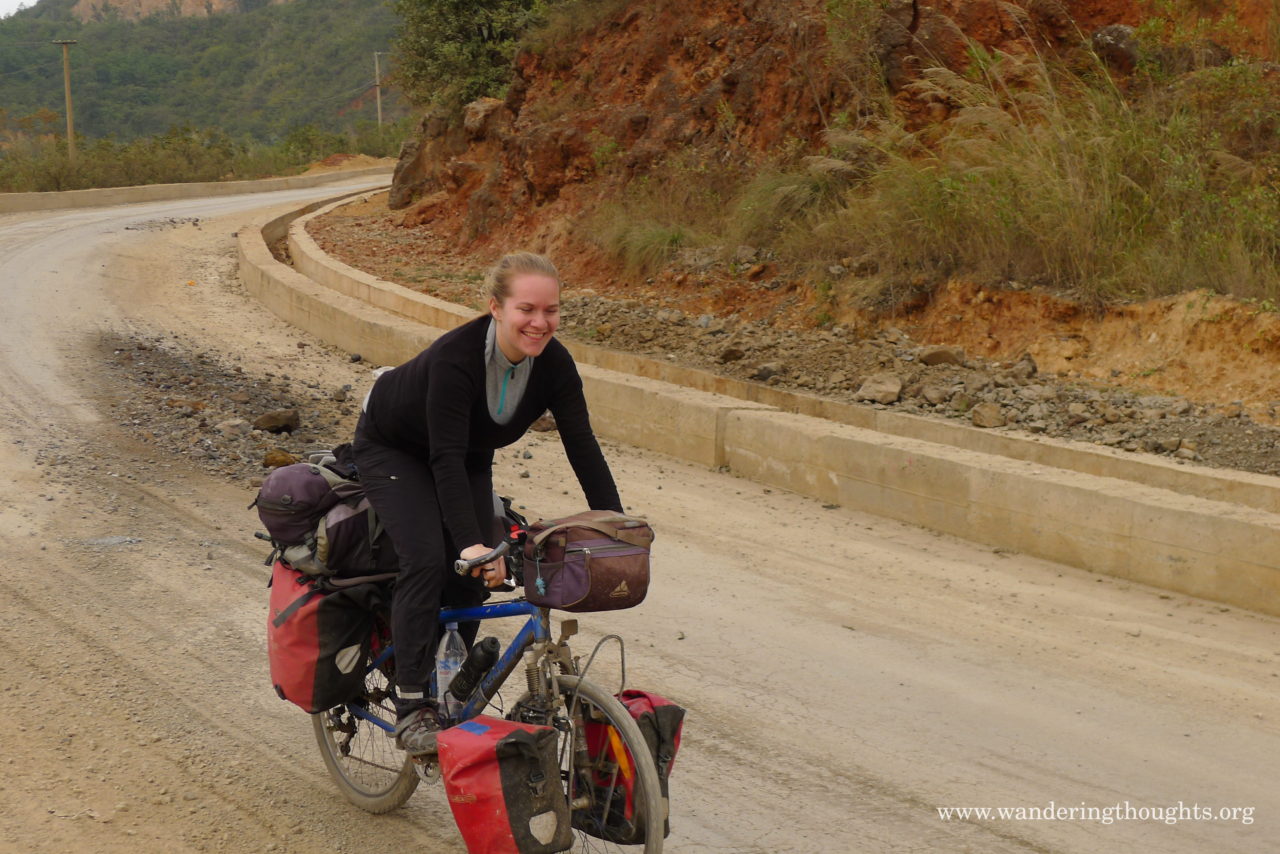 As the road went up and down the big construction trucks used water to cool their brakes when going downhill. What would have been fine on asphalt resulted in a big muddy mess more often than not.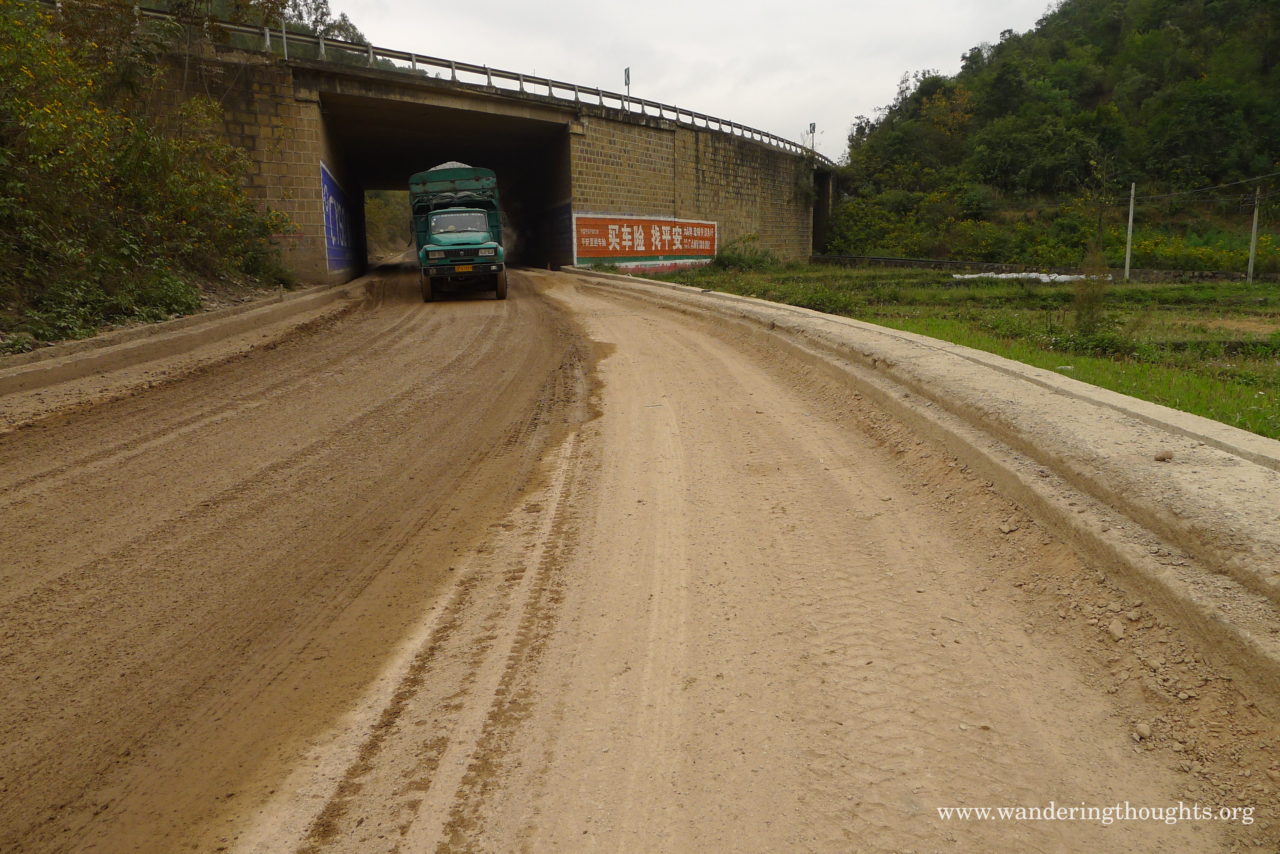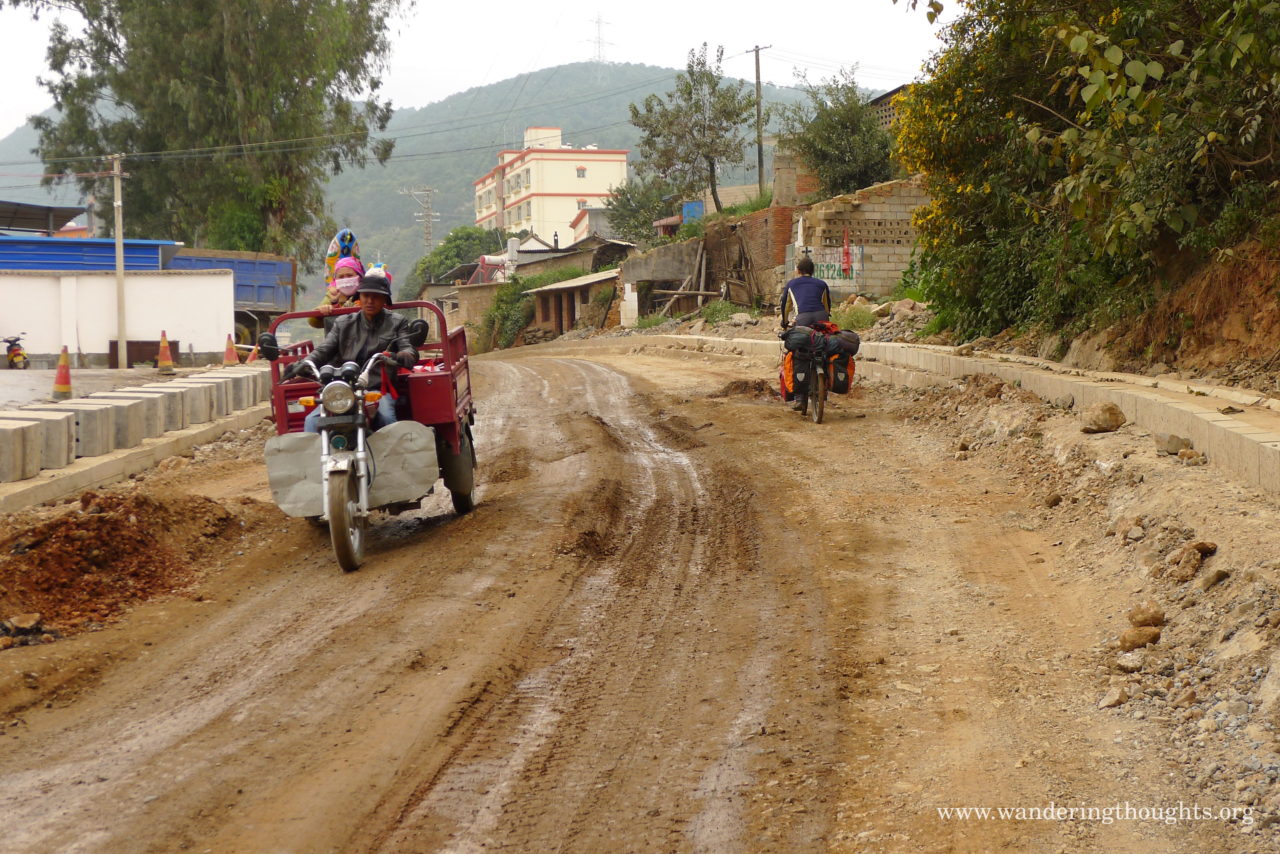 Two days after leaving Anne and Olaf's nice and clean apartment we were already dirty all over. Having spent all that time cleaning my panniers didn't make a whole lot of sense in hindsight as well.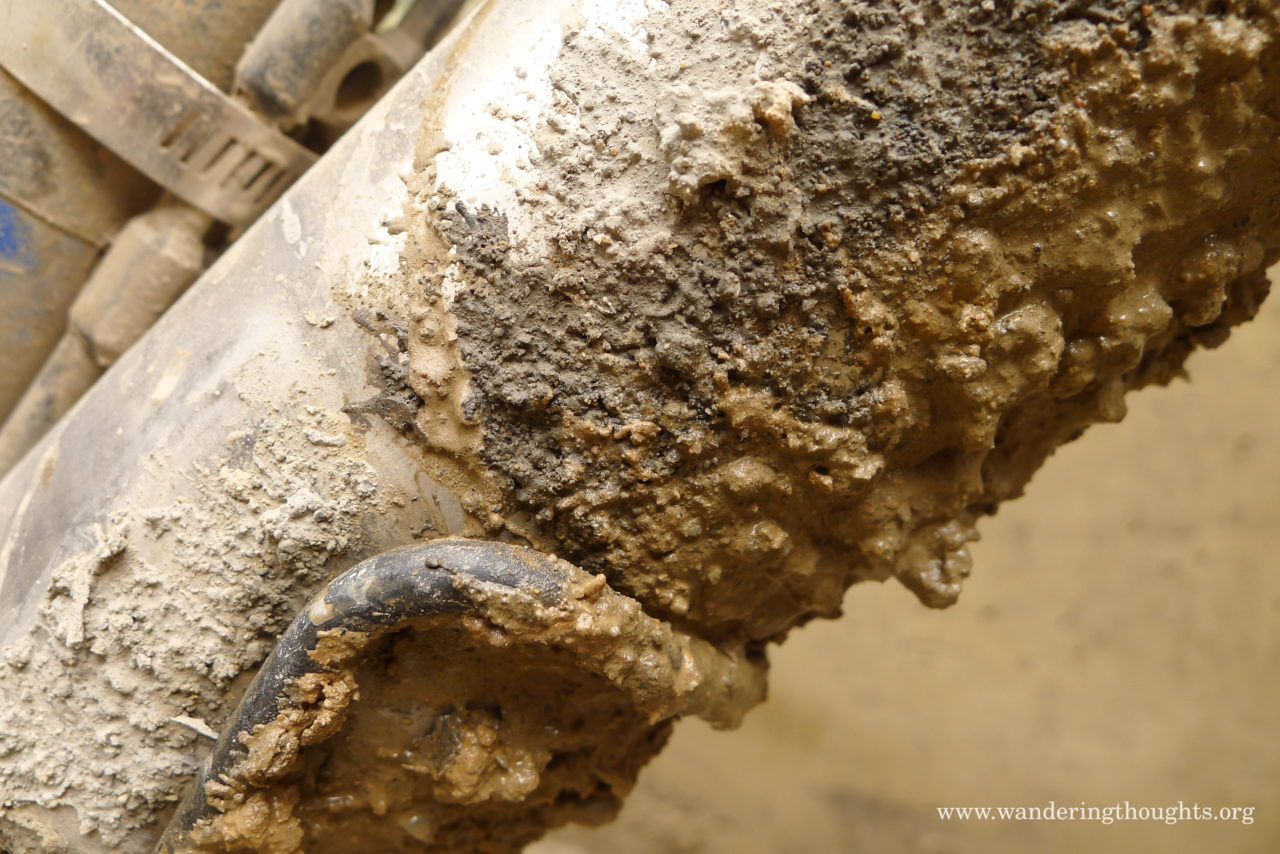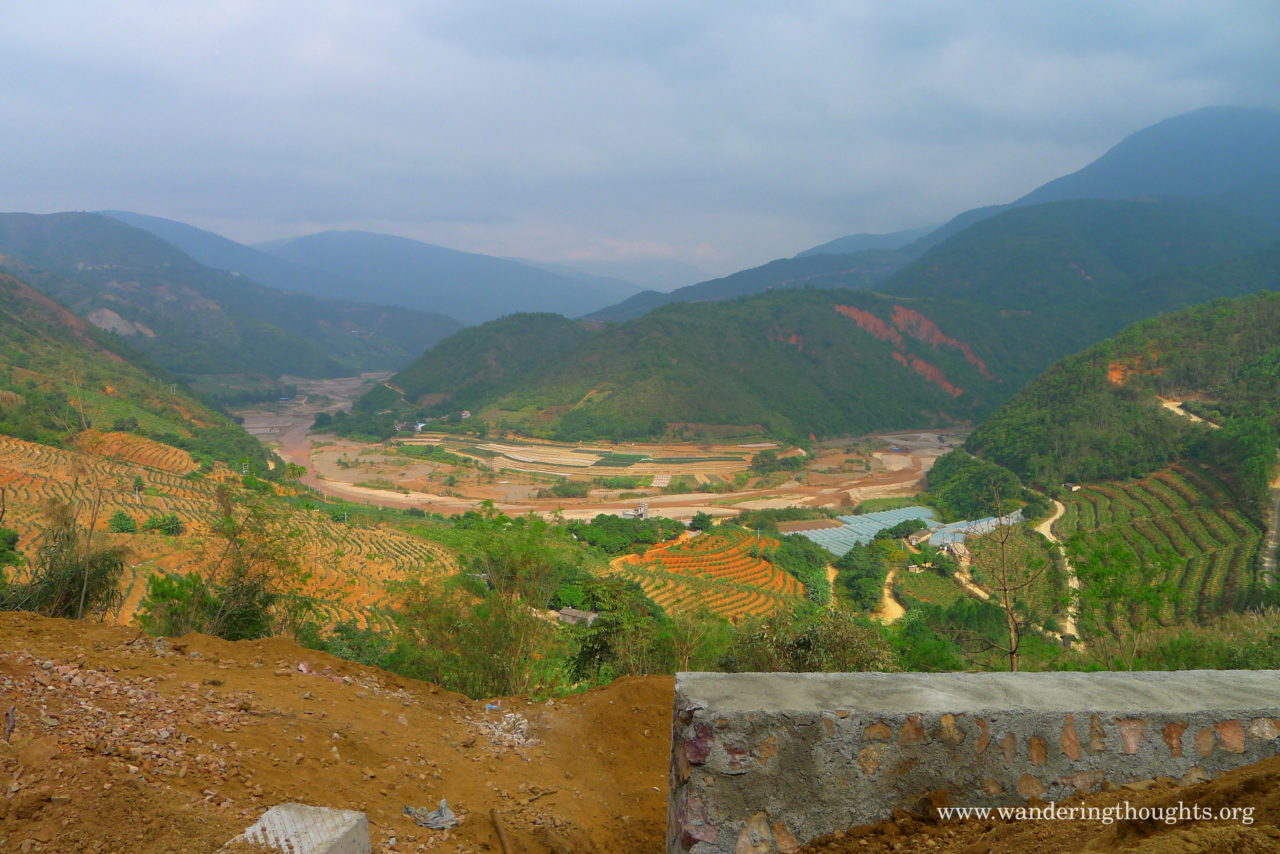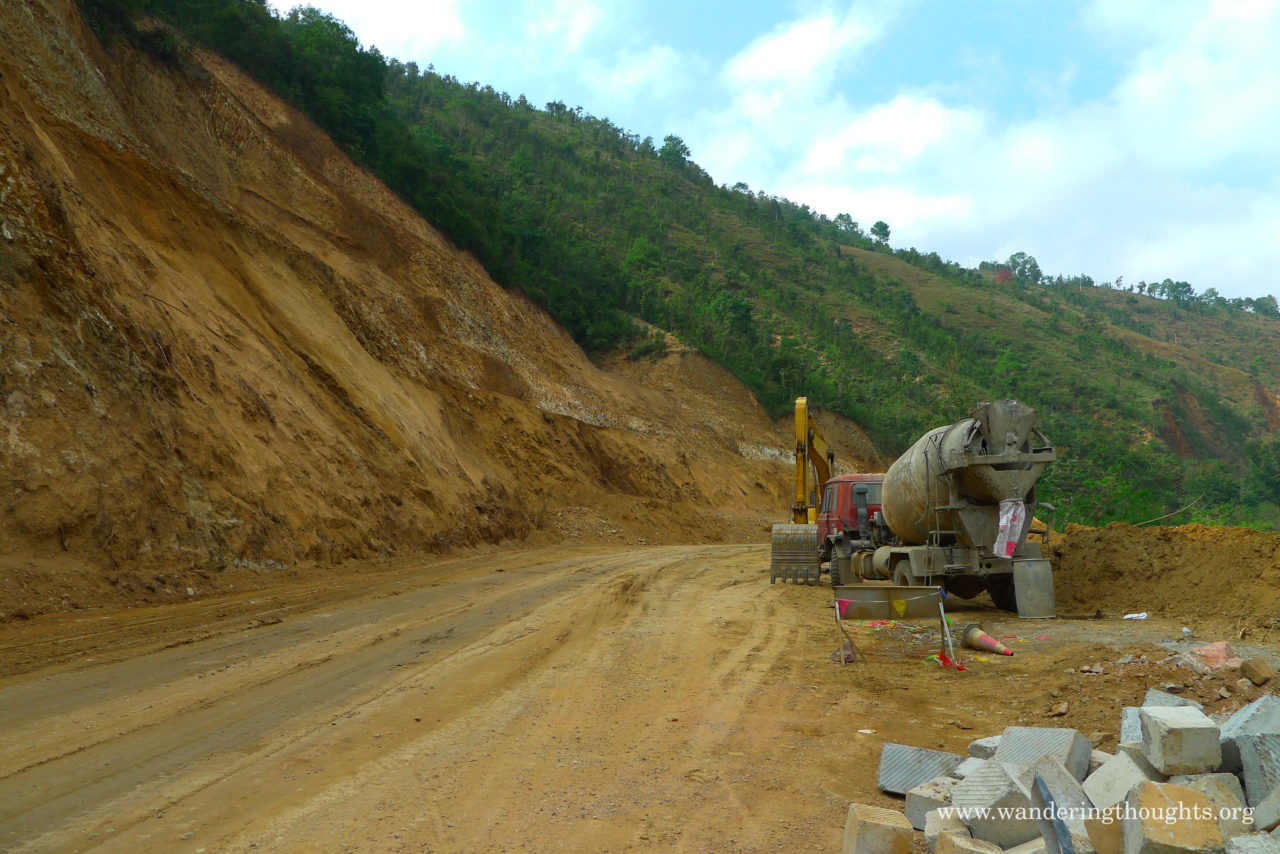 When it wasn't muddy any car or truck that passed us created big clouds of dust which stuck to us same as the mud.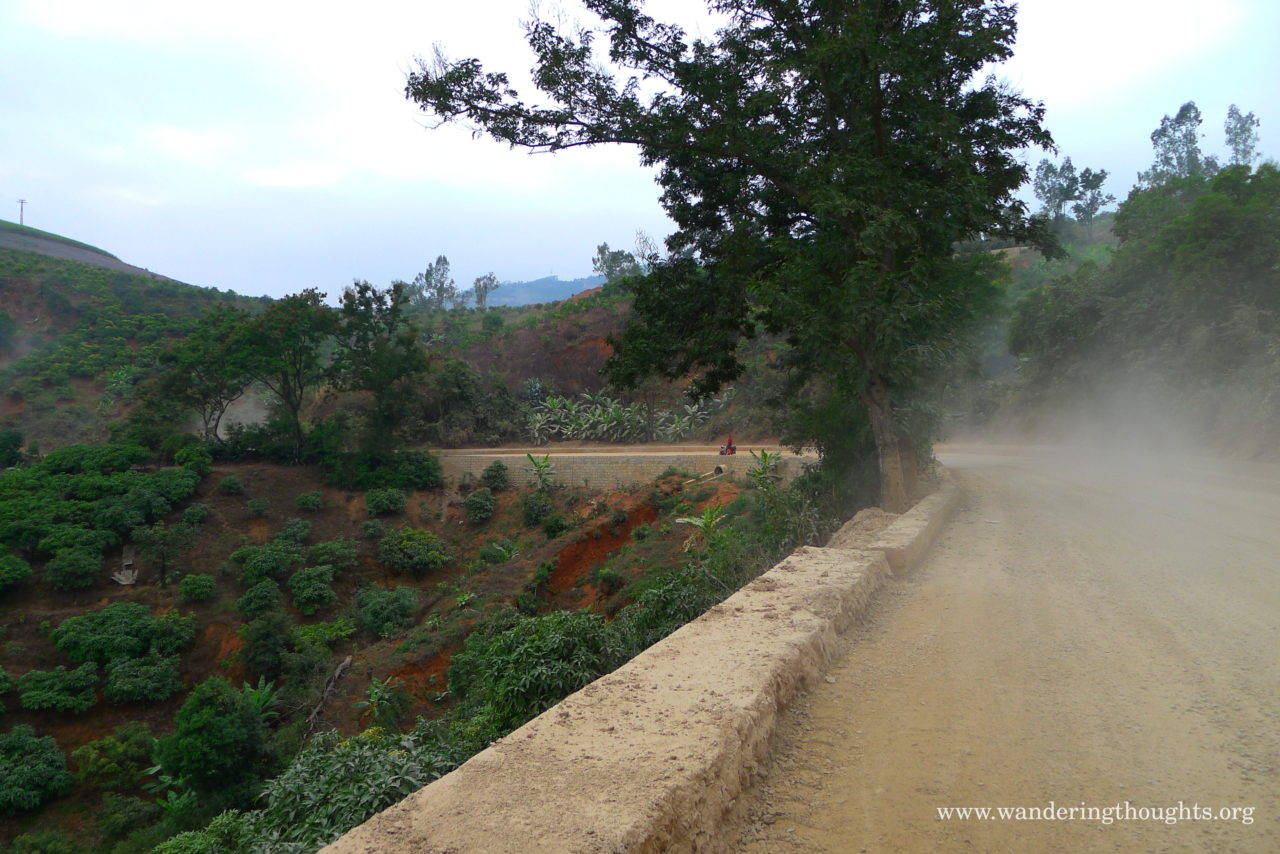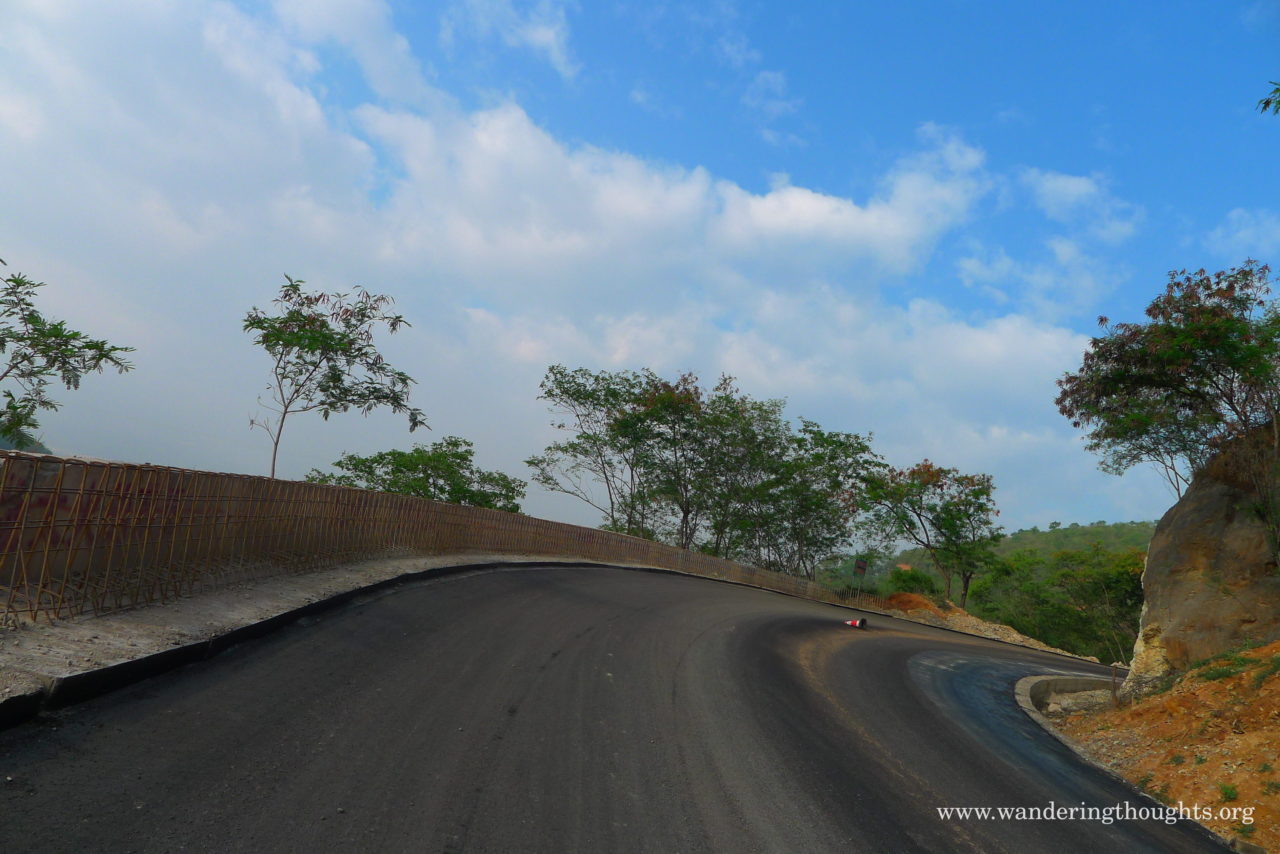 Eventually it did get better though. The road construction was finished at some point and we got to enjoy the views from newly laid tarmac. Cycling back down to the Red River felt a bit like coming home as this was almost were we had left off 5 month back.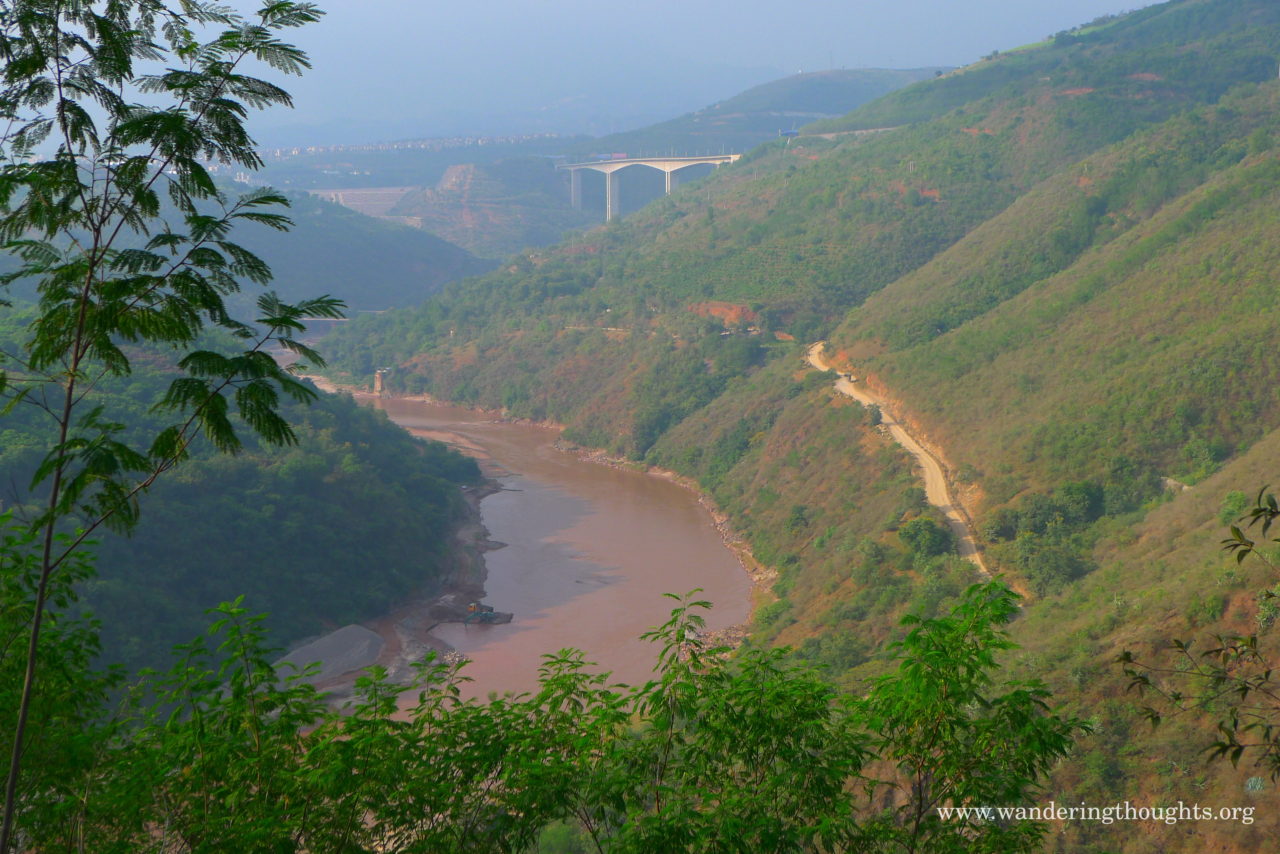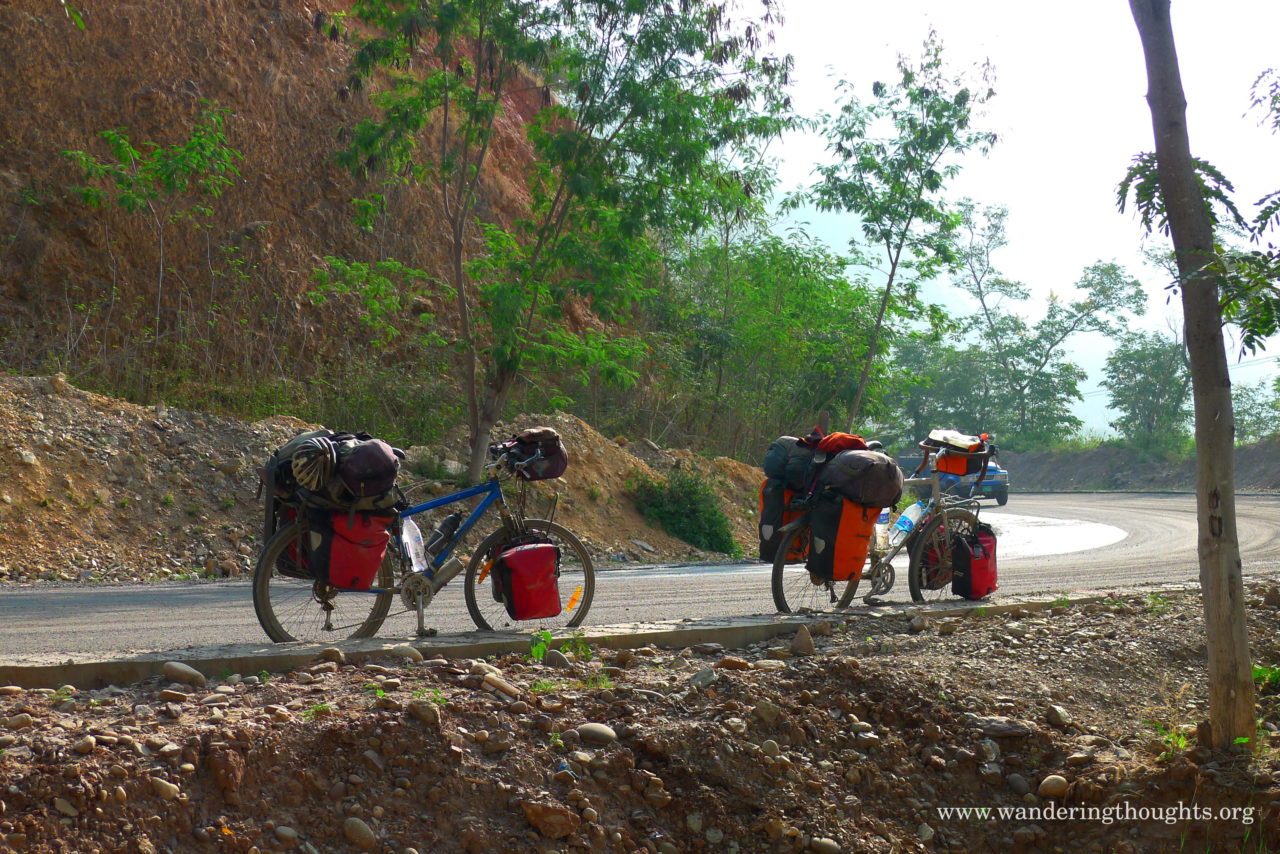 Even more so with coming back to the Mekong, the mighty river we had first met in Cambodia back in May 2016.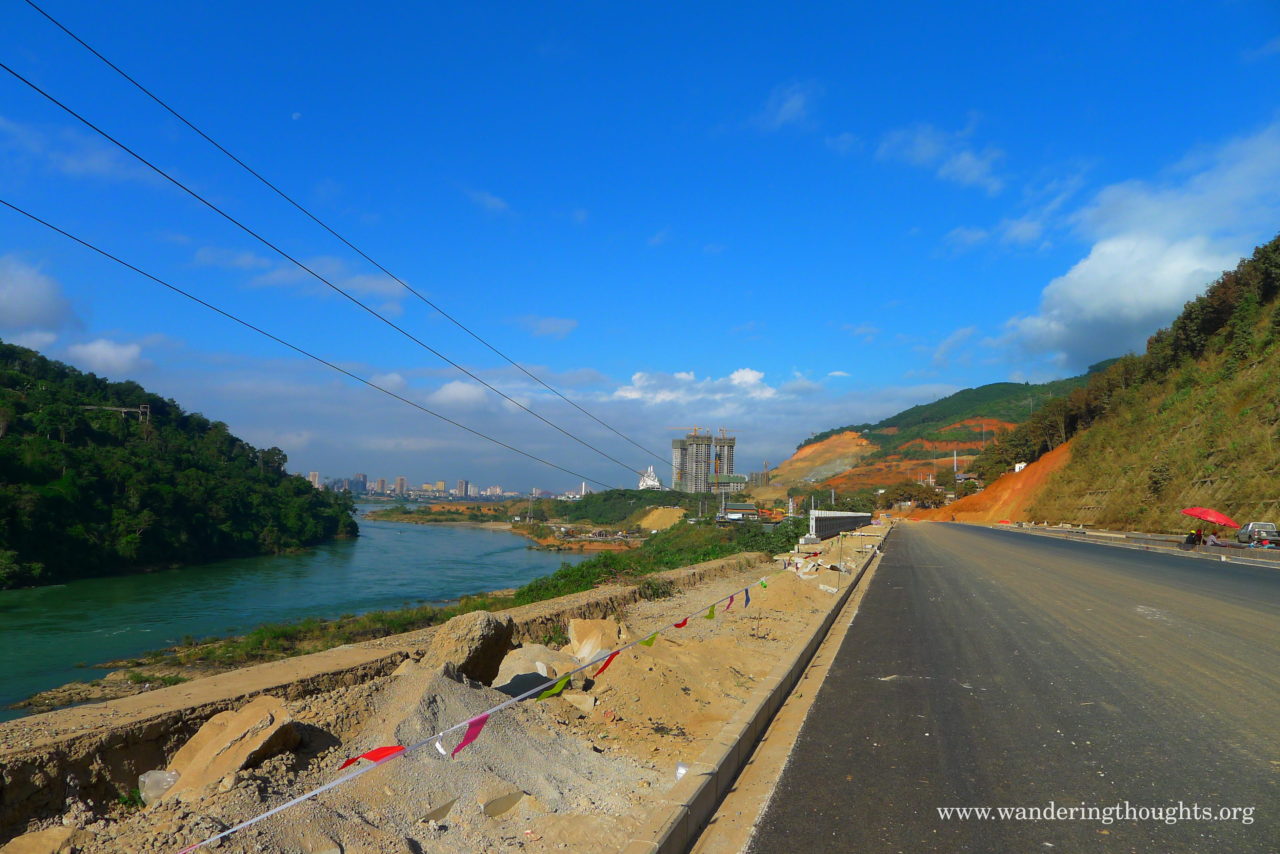 I loved this part of cycling along the river. The temperatures were rising again but still comfortable.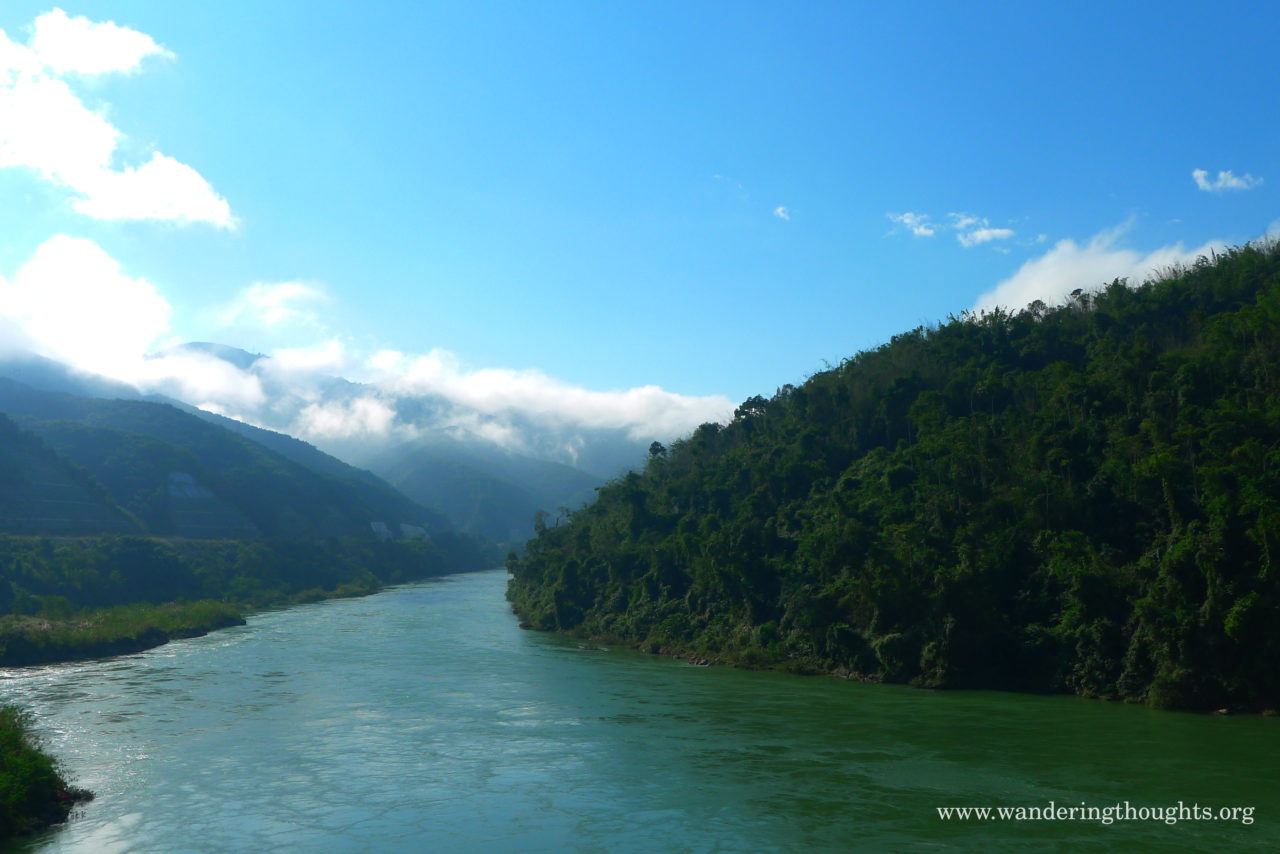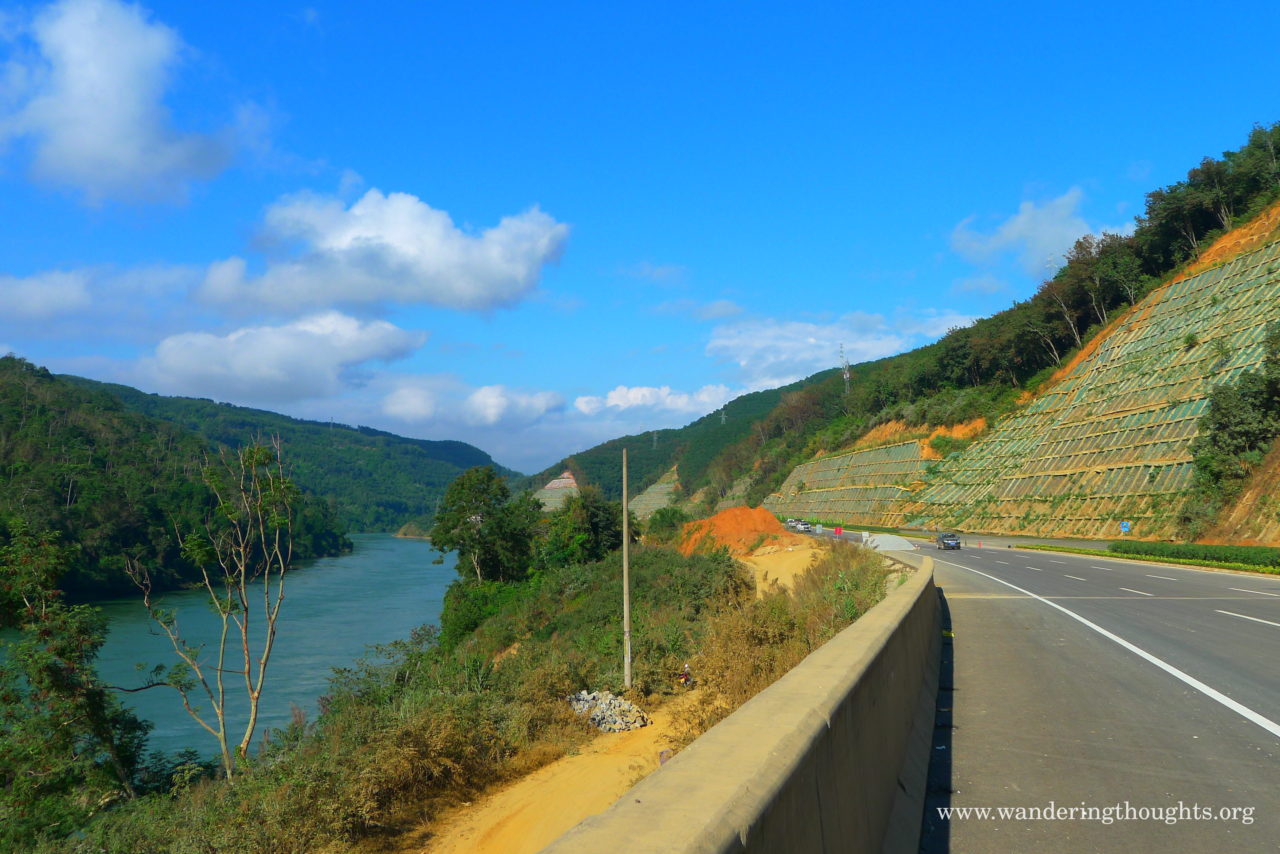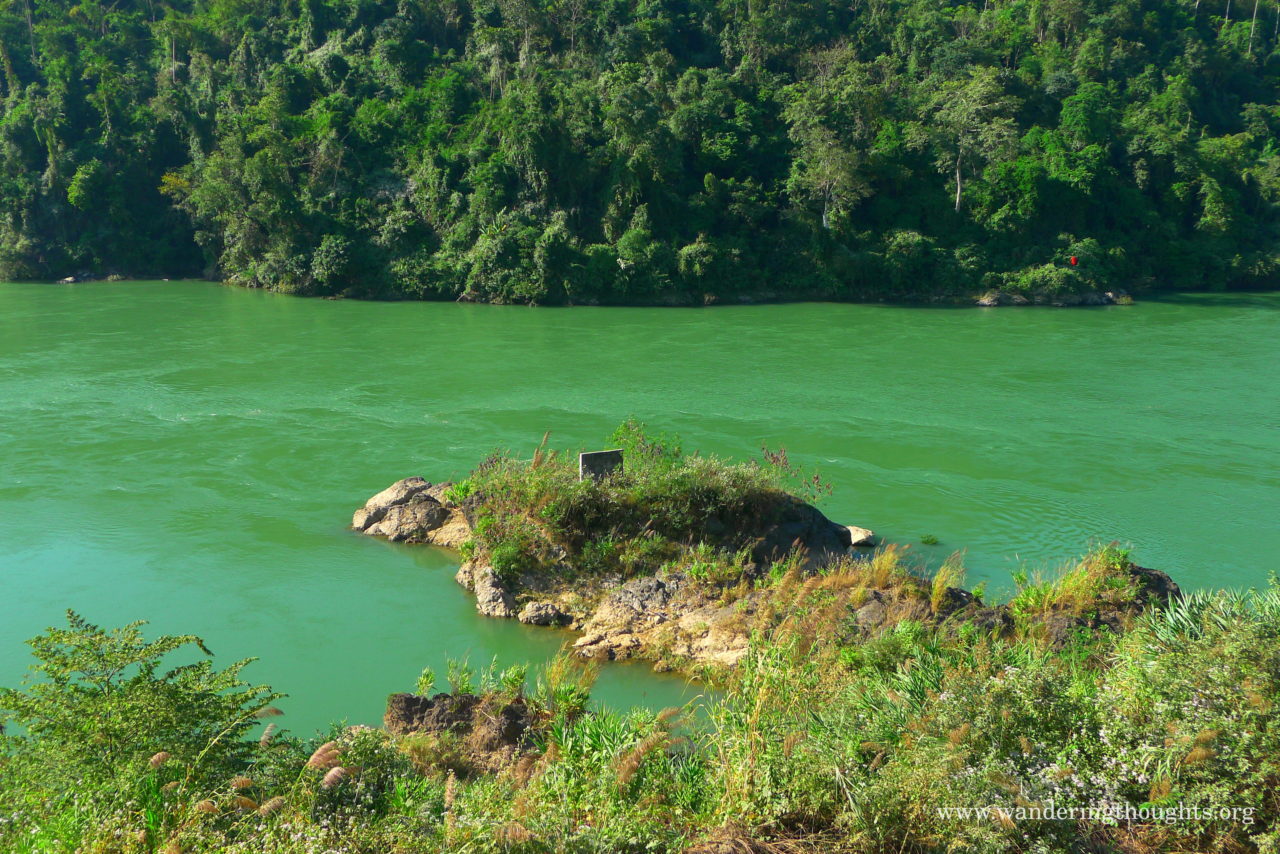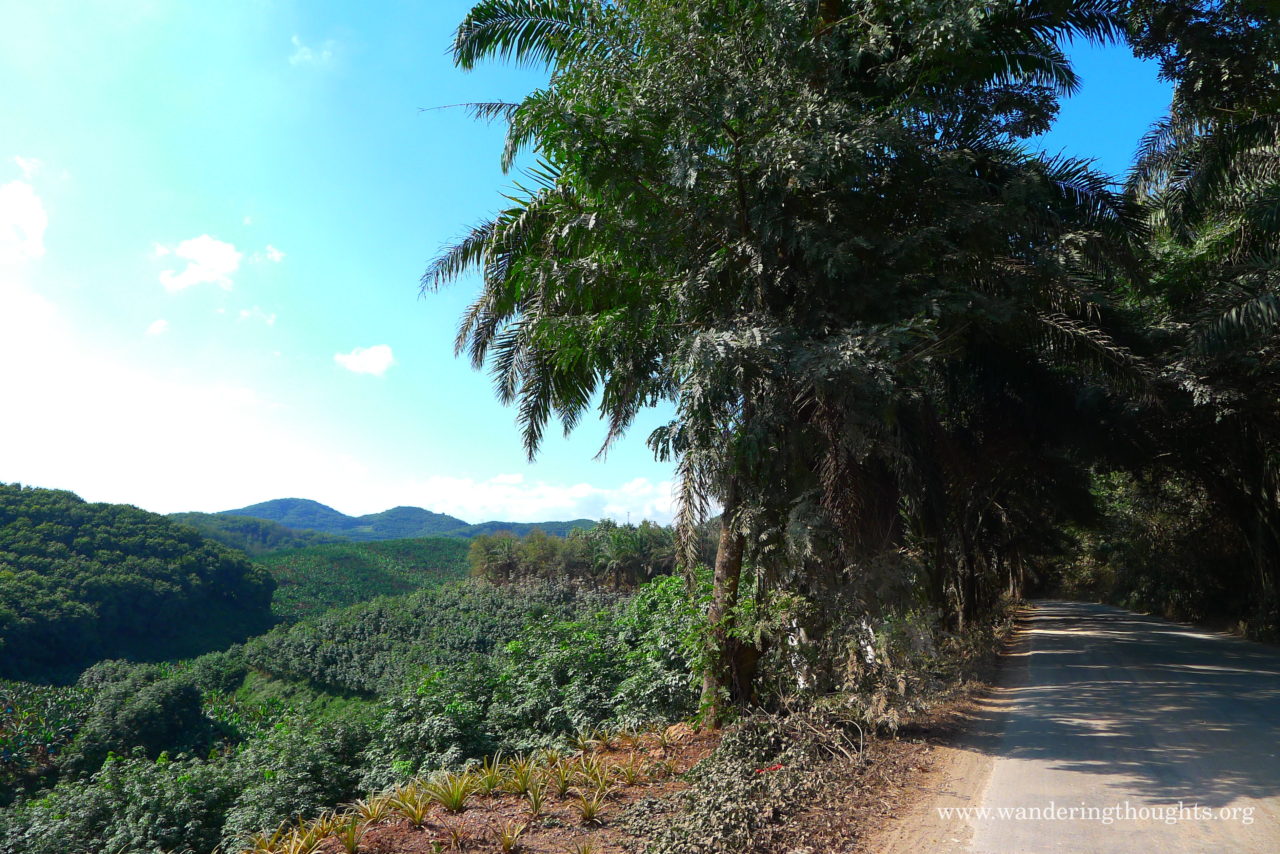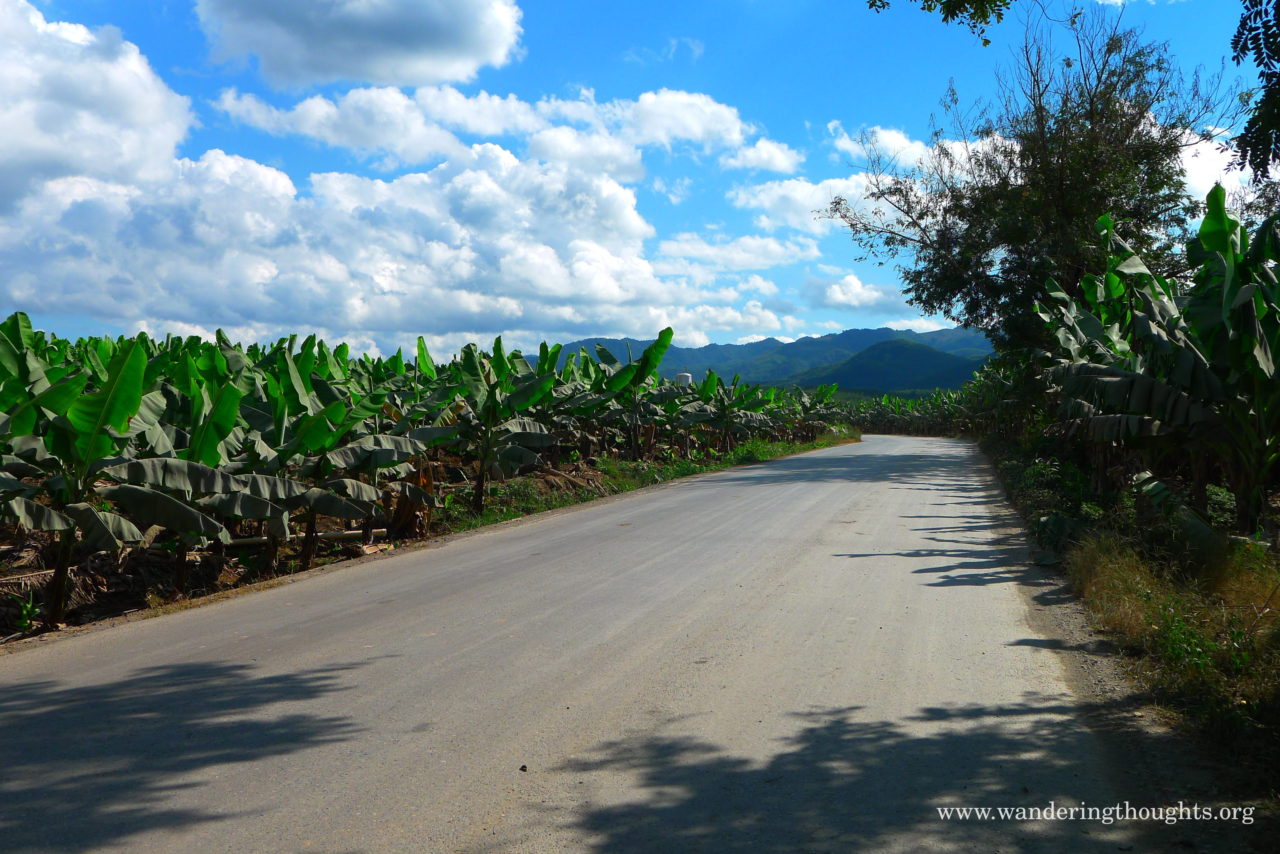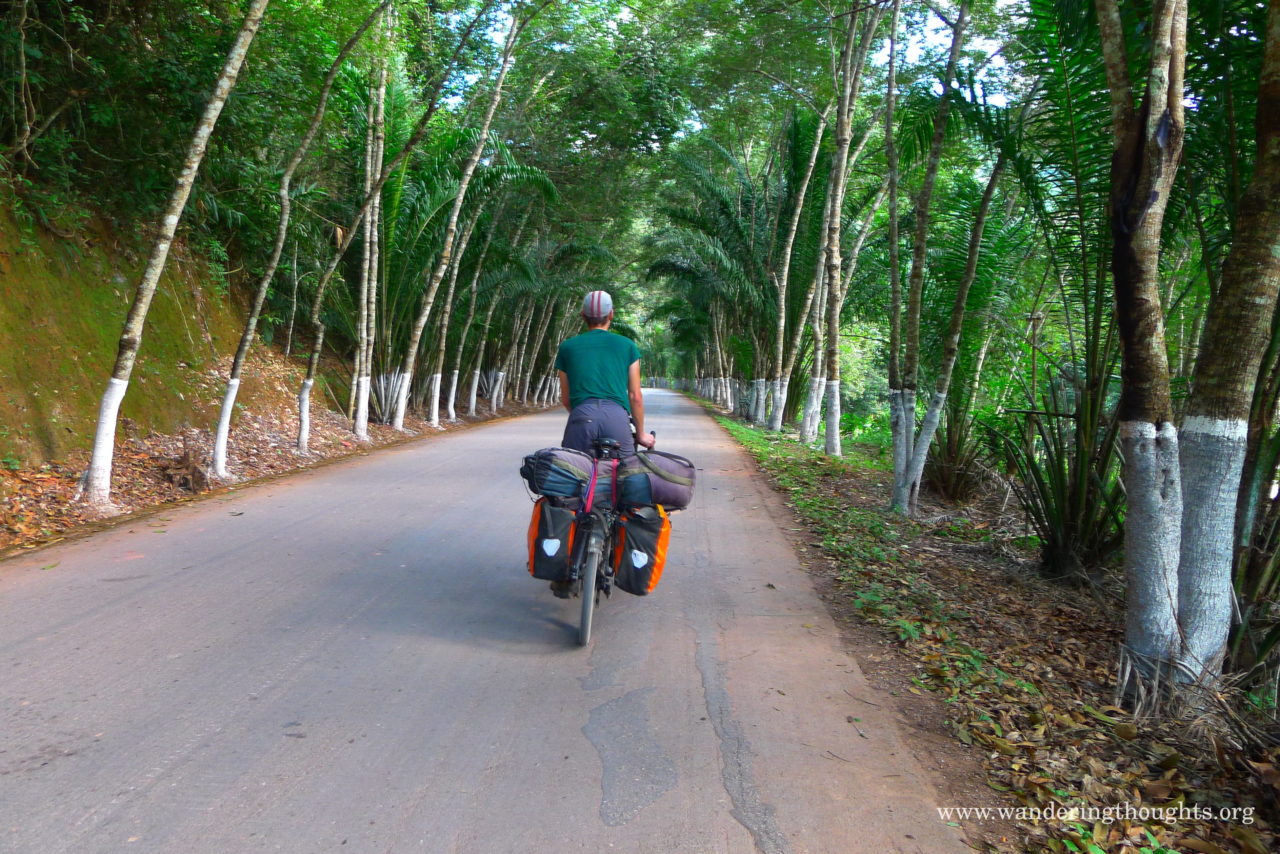 Cycling through small villages we knew that we were back in the tropics again and made the most of it.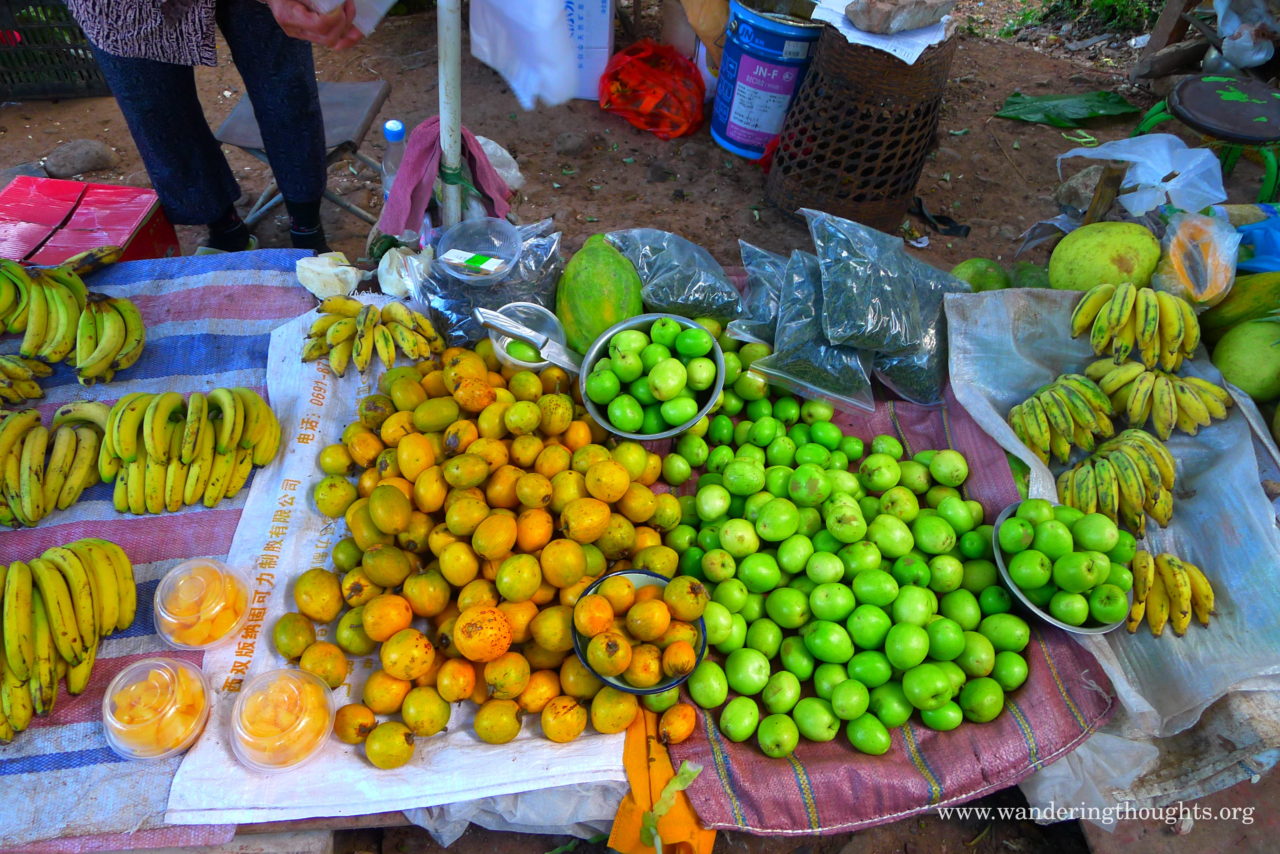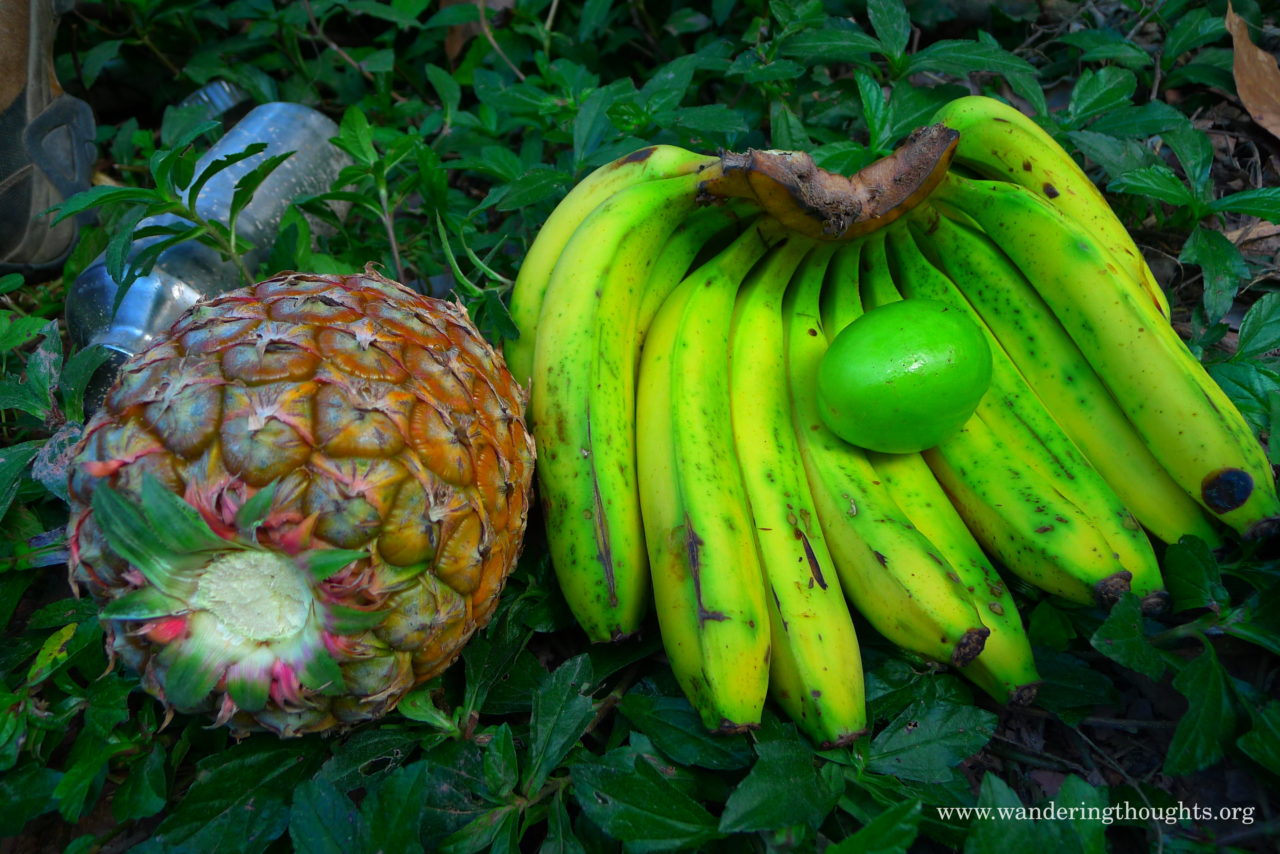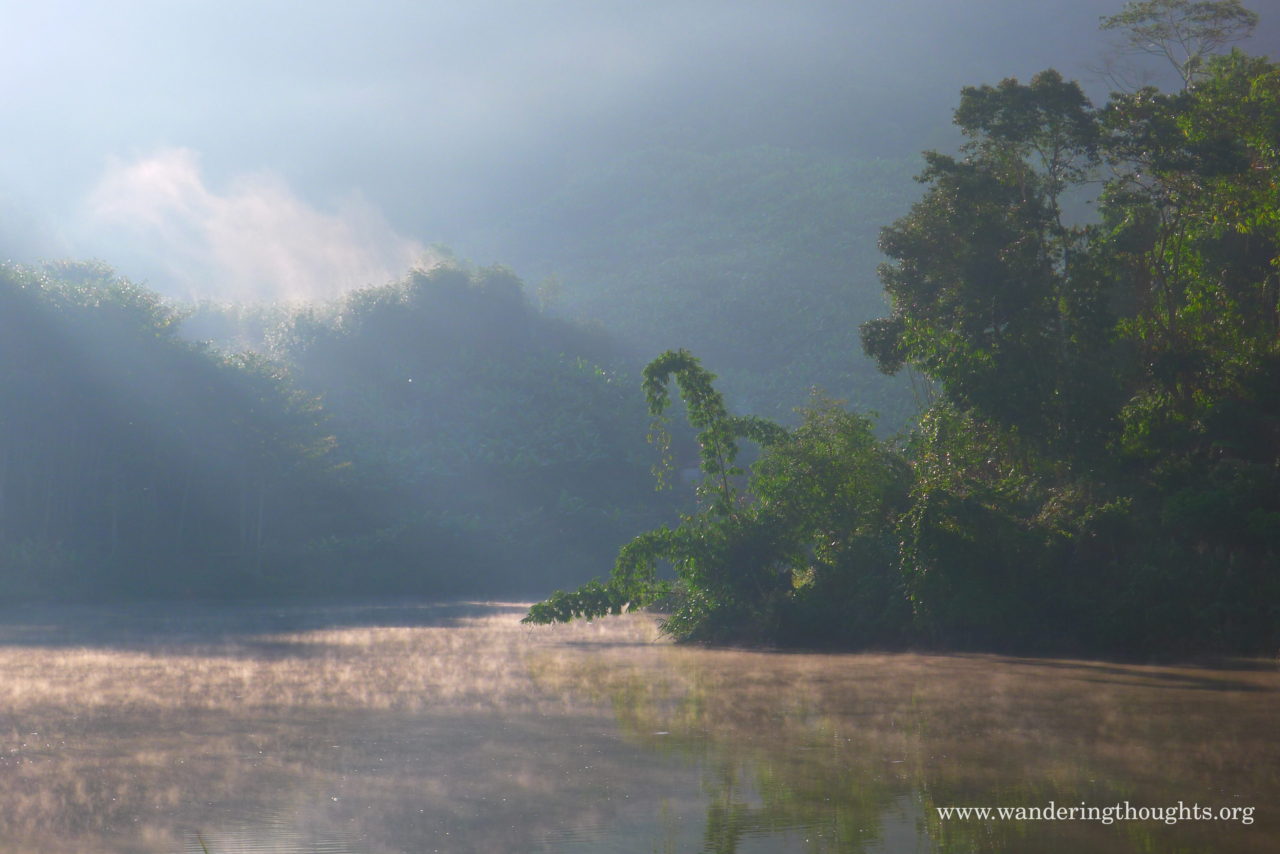 Anne and Olaf had told us that in their experience most Chinese didn't really care about people camping. So as temperatures were favourable this time around we were a lot less careful and mostly camped in plain sight. This worked out well for us and on the last day before crossing into Laos we had an especially nice camping space on a small lake close to a village.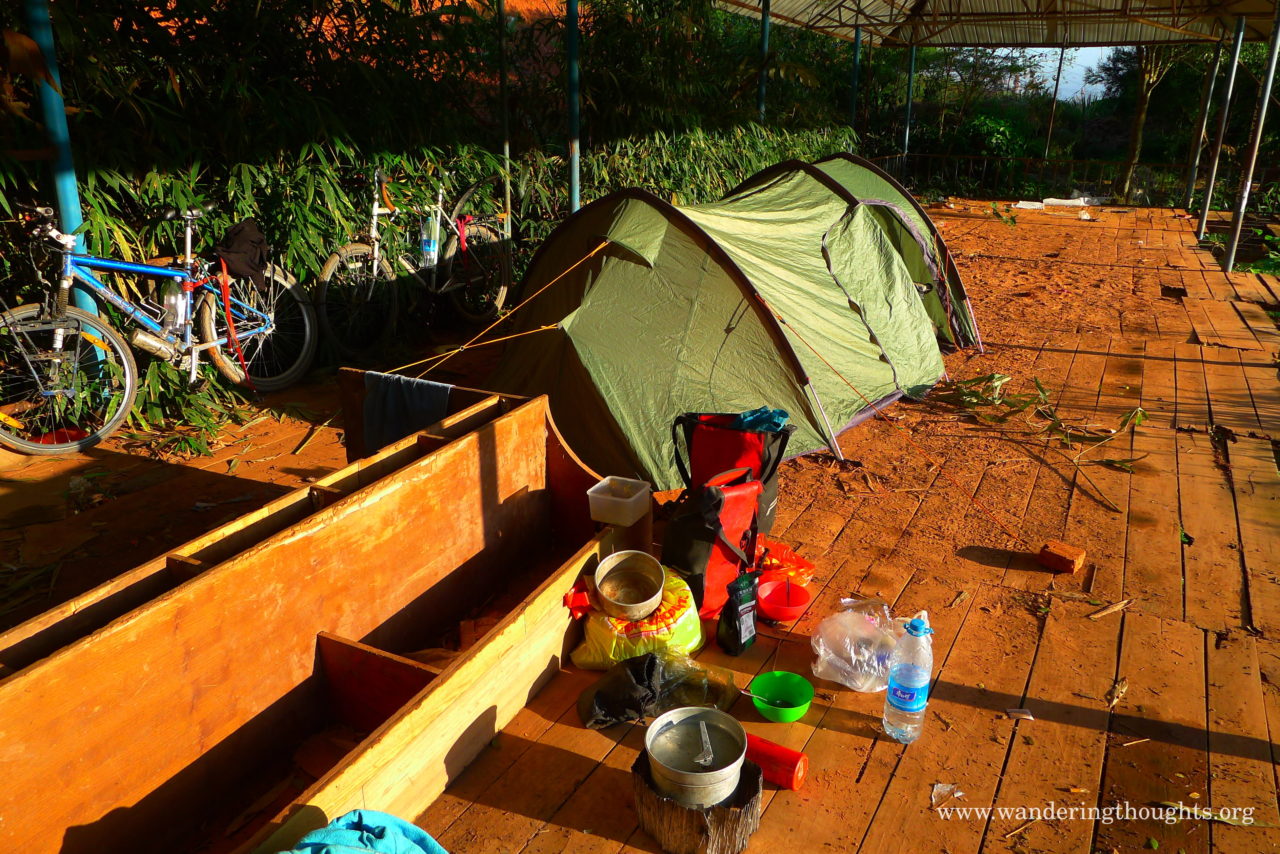 The border crossing went off without a hitch and we cycled into Laos towards Luang Namtha. Suddenly it was all a bit greener, the forest became denser and we enjoyed all the butterflies around us. There was much more nature and forest left here which made for a few nice cycling days.