April 2016
After getting our first rabies shots in Ranong, enjoying the hell out of the small town Songkran festival and doing a visa run to Kawthaung, Myanmar, we left in the general direction of Bangkok.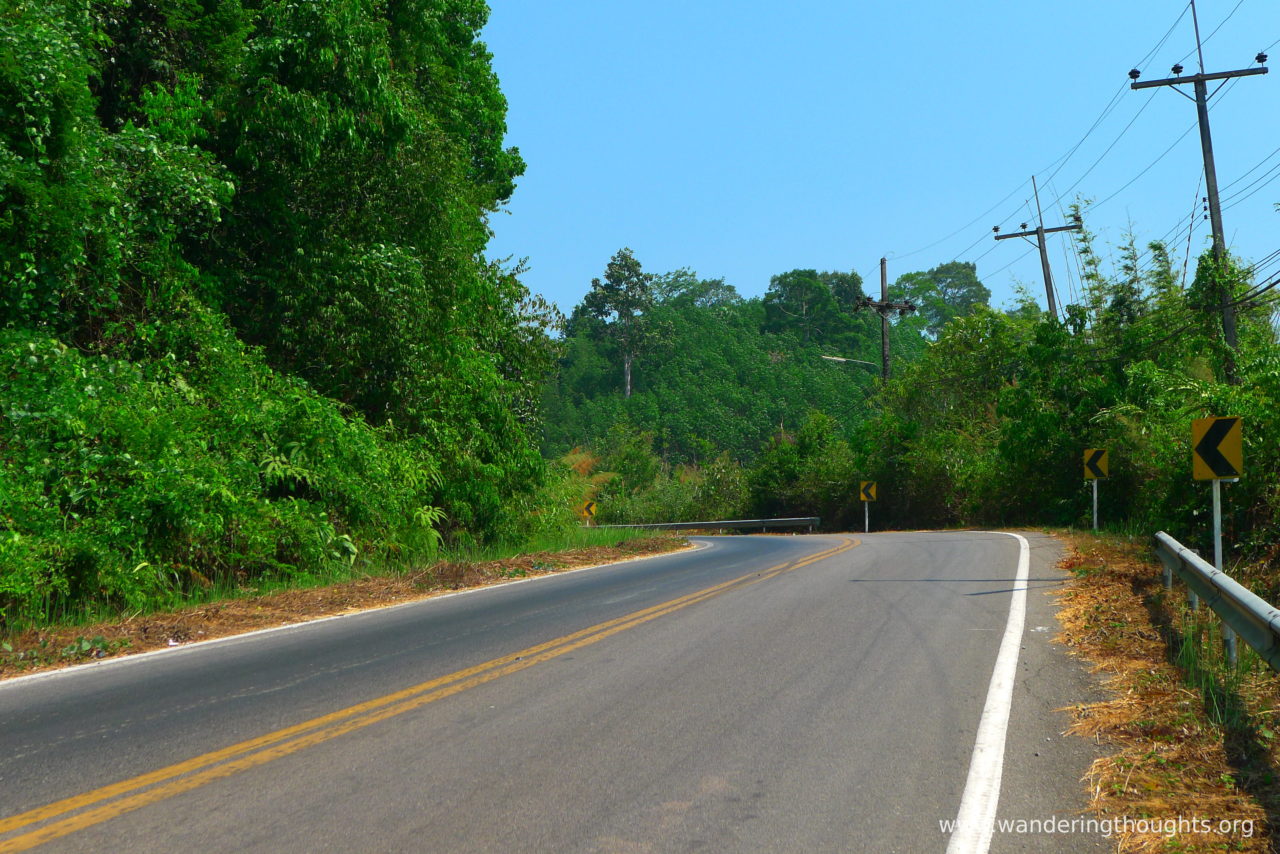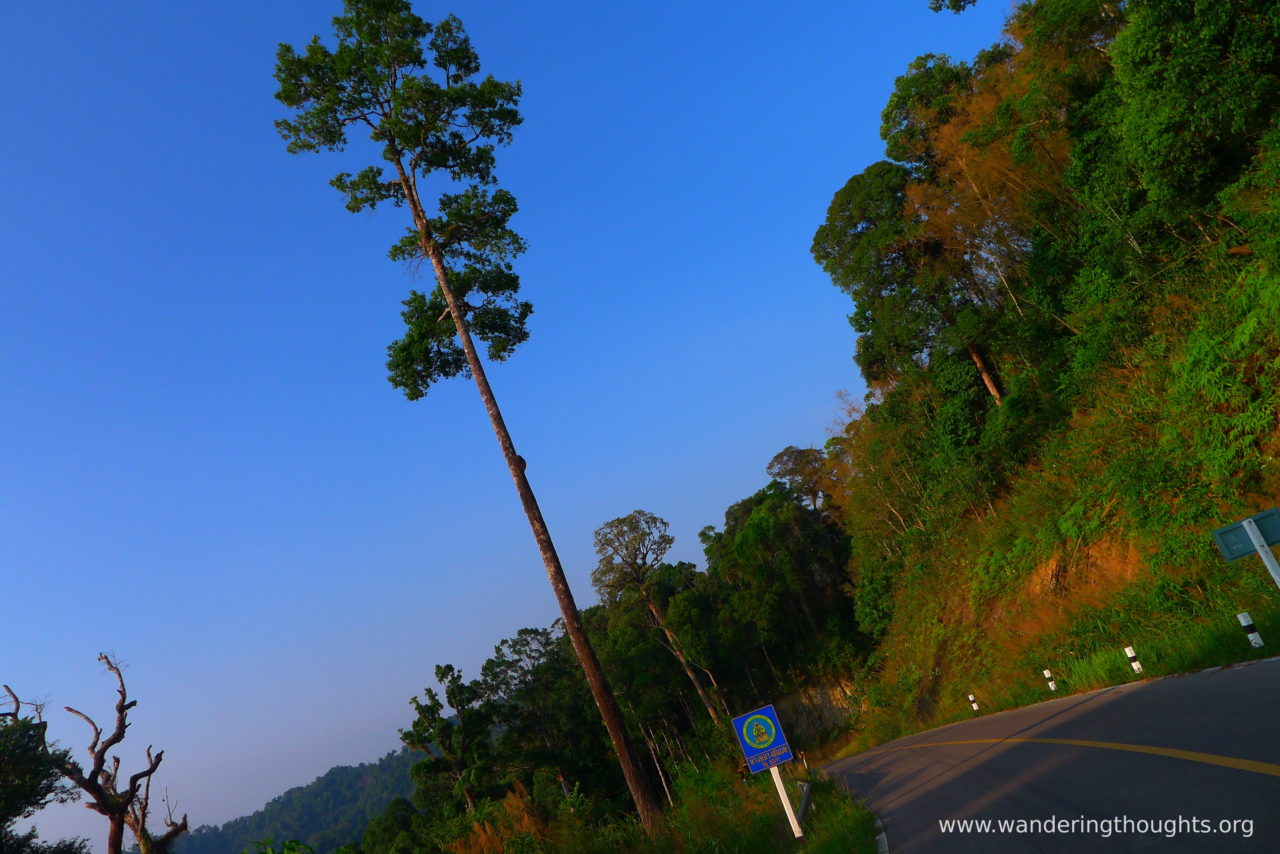 Songkran was still going on, so we enjoyed the occasional splash (or bucket) of water over our heated bodies. Oh and we got some face paint :). I loved cycling though the country side and meeting people with water buckets and paint along the road. Everyone was very respectful and we were usually asked if they could pour water over us. Somehow it felt like a blessing each time.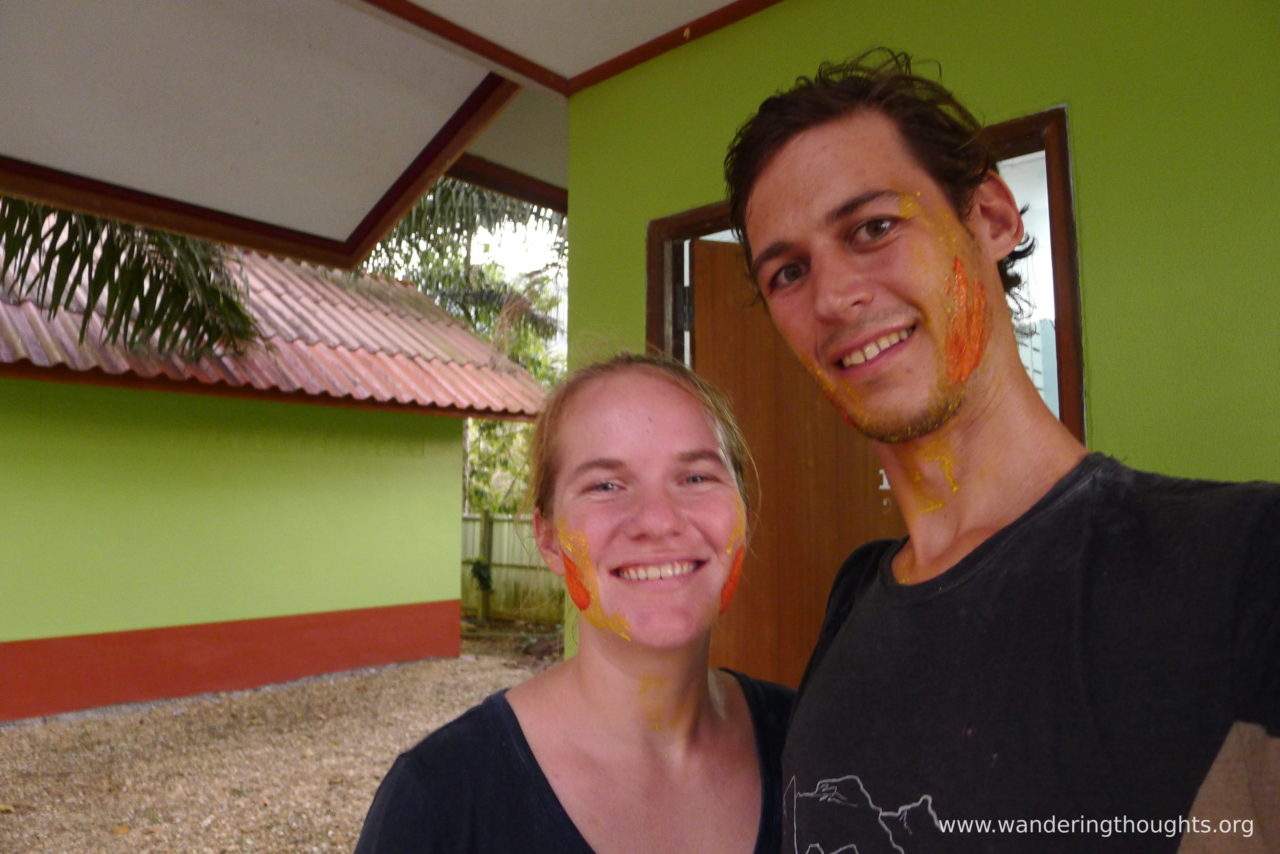 Four our route planning we trusted Google Maps and were usually quite happy with it. Many of the smaller roads changed between tarmac and gravel a lot but we were so happy about the beautiful rides out in the countryside that it didn't really matter.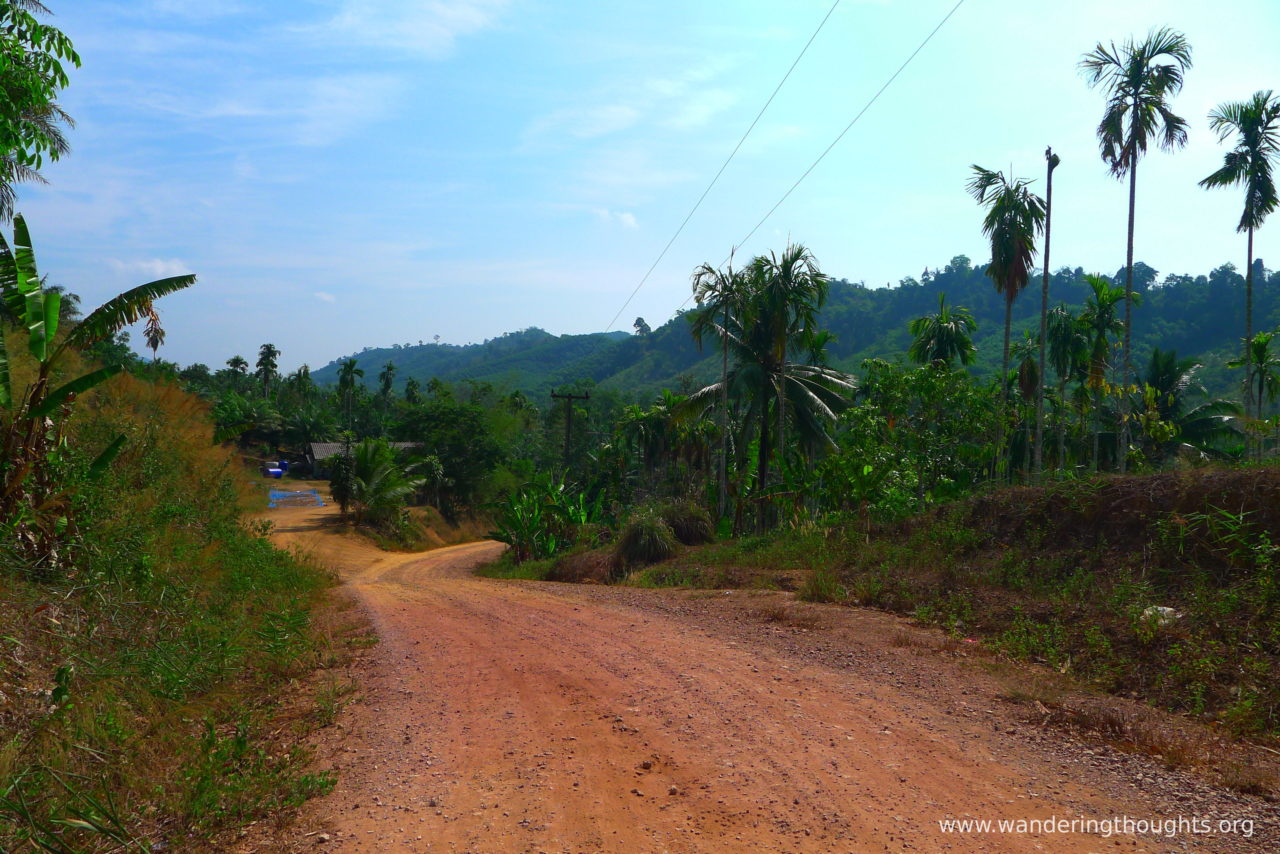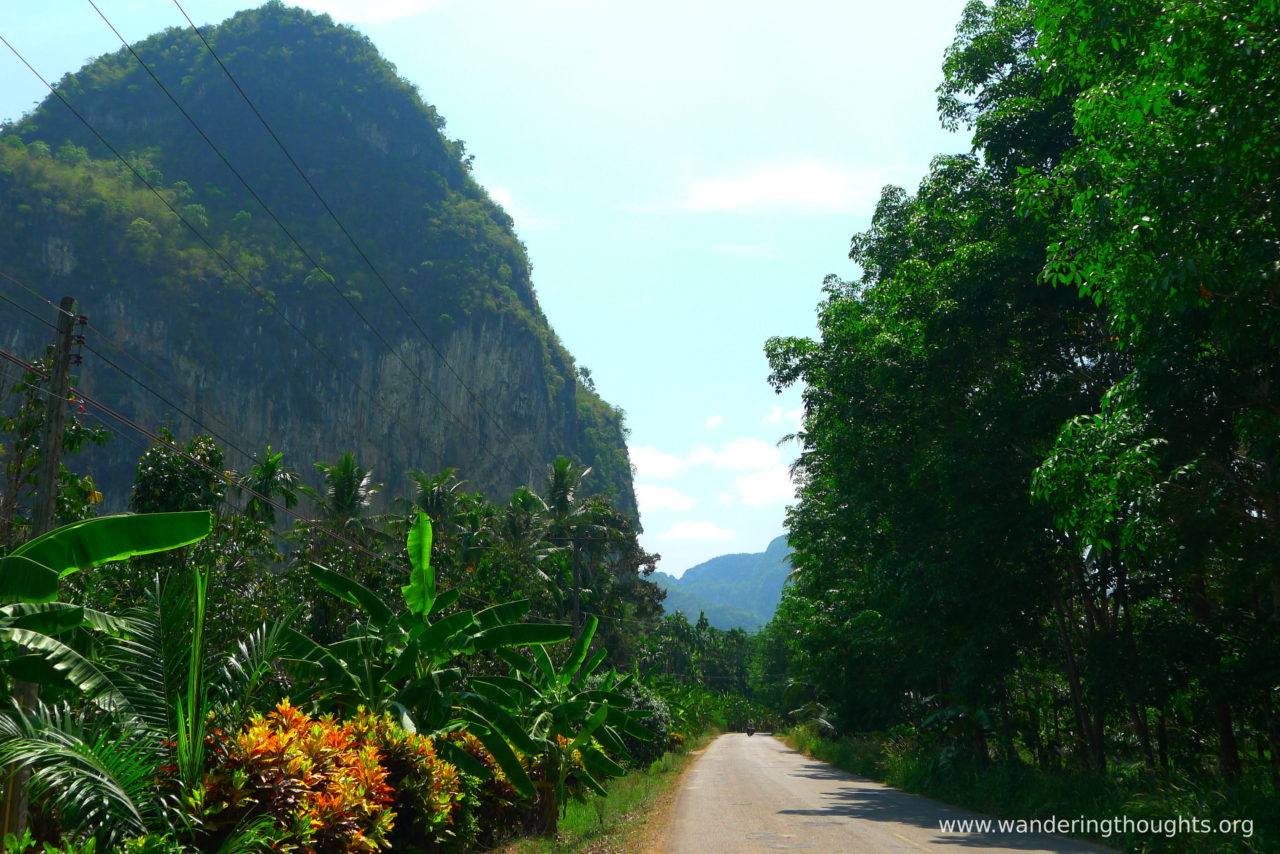 A short while before Chumphon we met Frank, a German long distance cyclist. He had started in Germany and was planning to go at least to Australia (which he did in the meantime).  It was awesome meeting him and we quickly found a small store, bought some drinks and chatted for about two hours. We also liked him because he was carrying even more luggage than us :).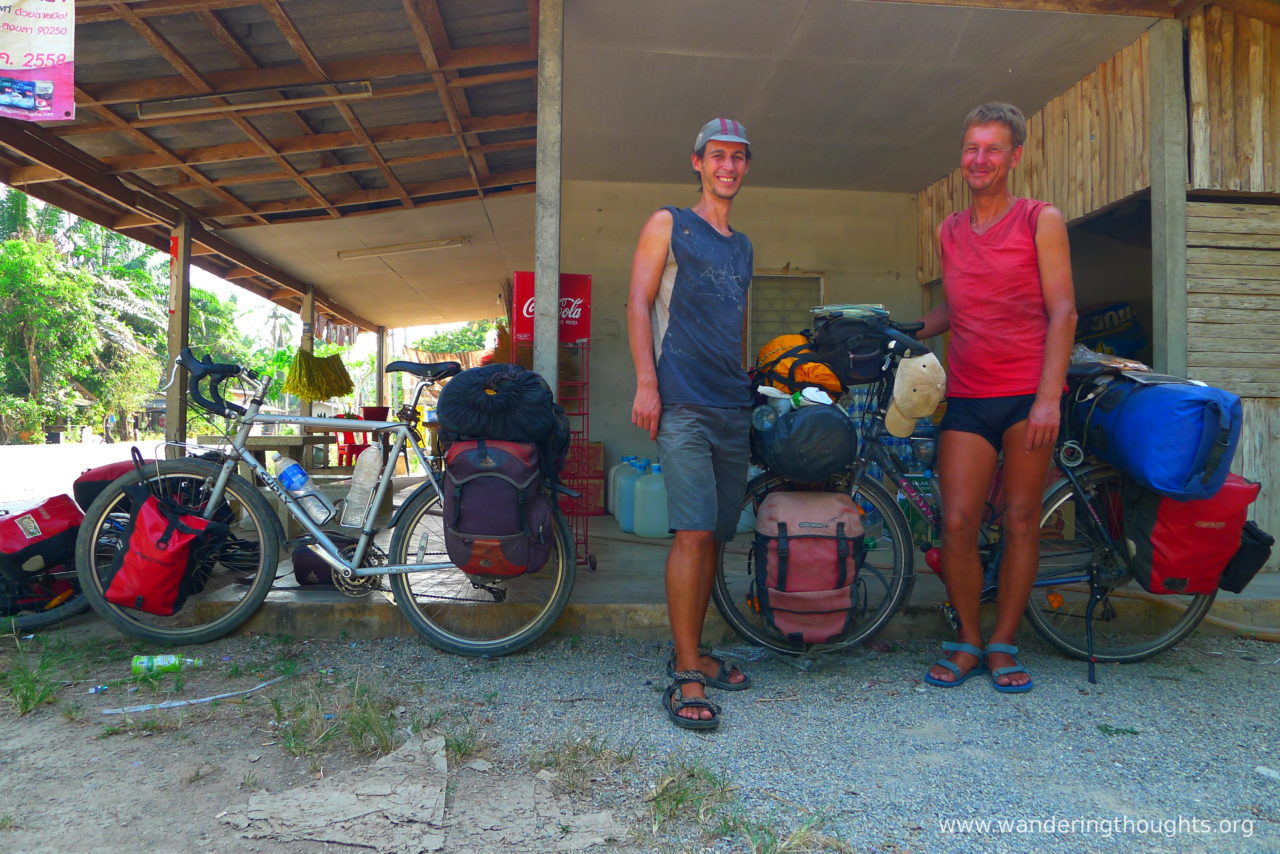 After Chumphon we cycled along the beach. It was absolutely stunning scenery wise…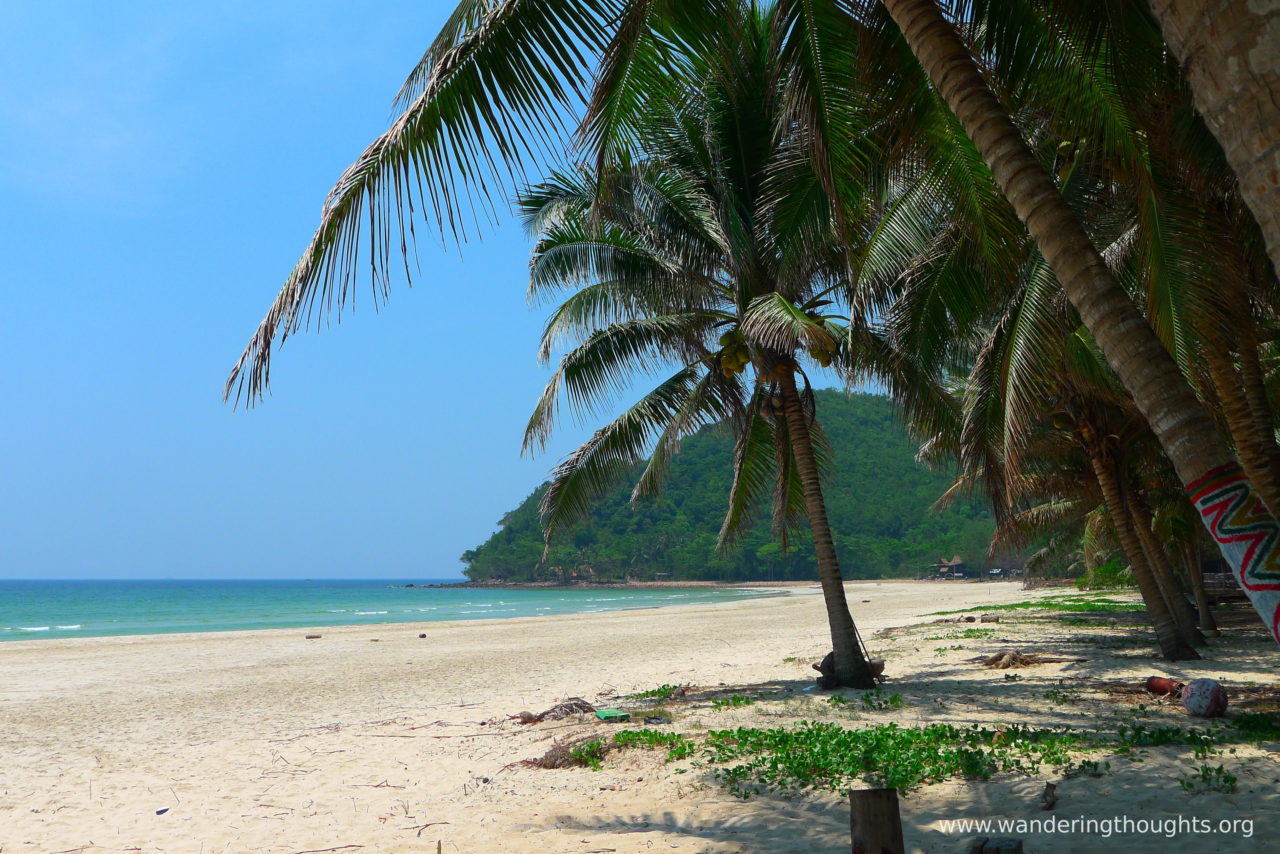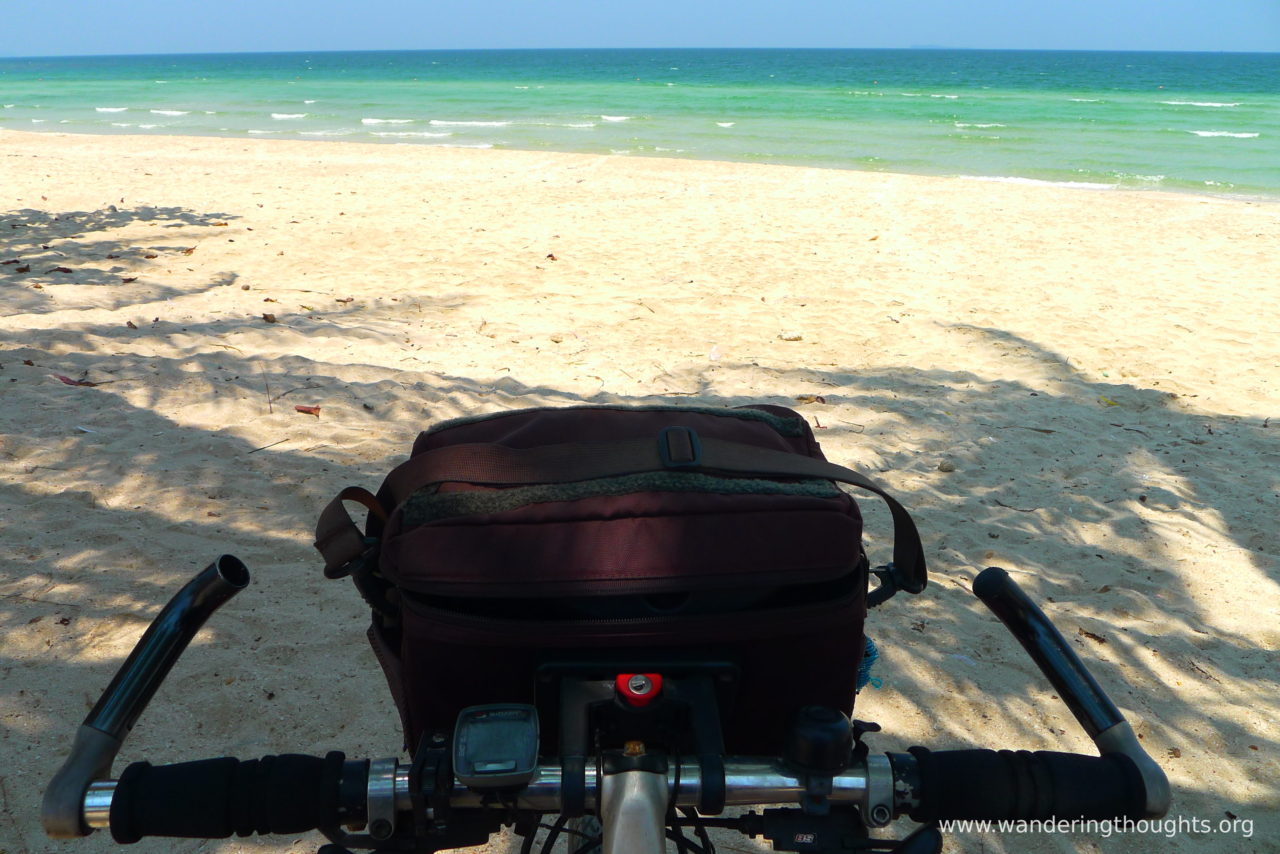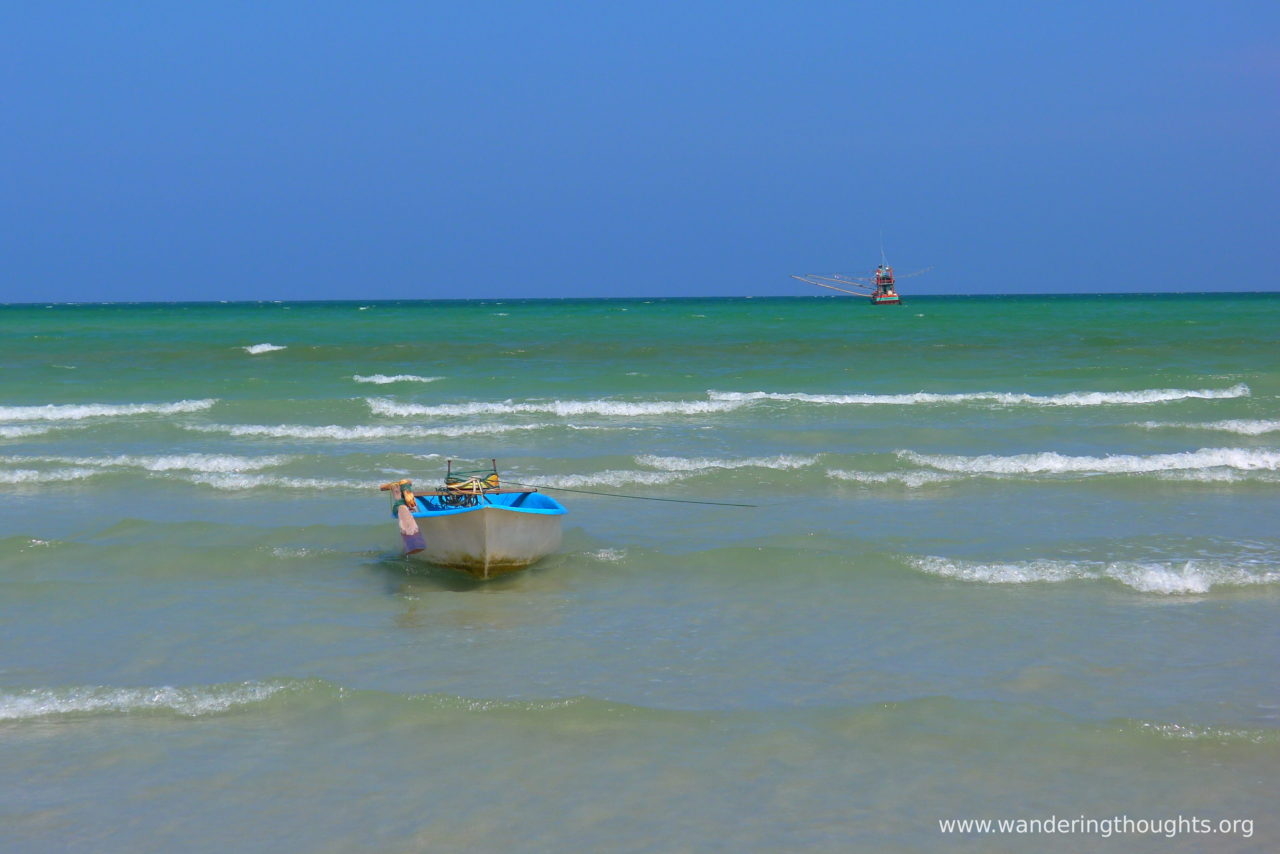 …what you can't see though is the heat. April is the hottest month in Thailand, just before the rainy season starts. We often cycled in about 40 degrees Celsius. Combined with the high humidity that is not a perfect combination. Of course we tried starting early each day (and sometimes we were even successful) but when it has 35 degrees Celsius at 8am there is really only so much you can do.
One windy day we tried camping at some sand dunes and even put up the tent. Of course at about 8pm the wind completely died and our tent turned into a sauna. So we just slept on the beach. The nights didn't really cool off any more and so we spent a restless night, sweating continuously in the humid 30 degree heat. After that we decided that camping during the hot season in South East Asia is not for us. I keep admiring people who can always sleep outside but I can't seem to get any rest when it's that hot. Thankfully there is a lot of accommodation with relatively cheap fan rooms in Thailand.
Food was available really is almost everywhere around us. We especially loved finding those small town night markets where everyone just buys a lot of different food to bring home to their families. It just bums me out how much plastic is used to pack all the delicacies. After documenting that here we promised ourselves to use our reusable containers to get street food whenever possible.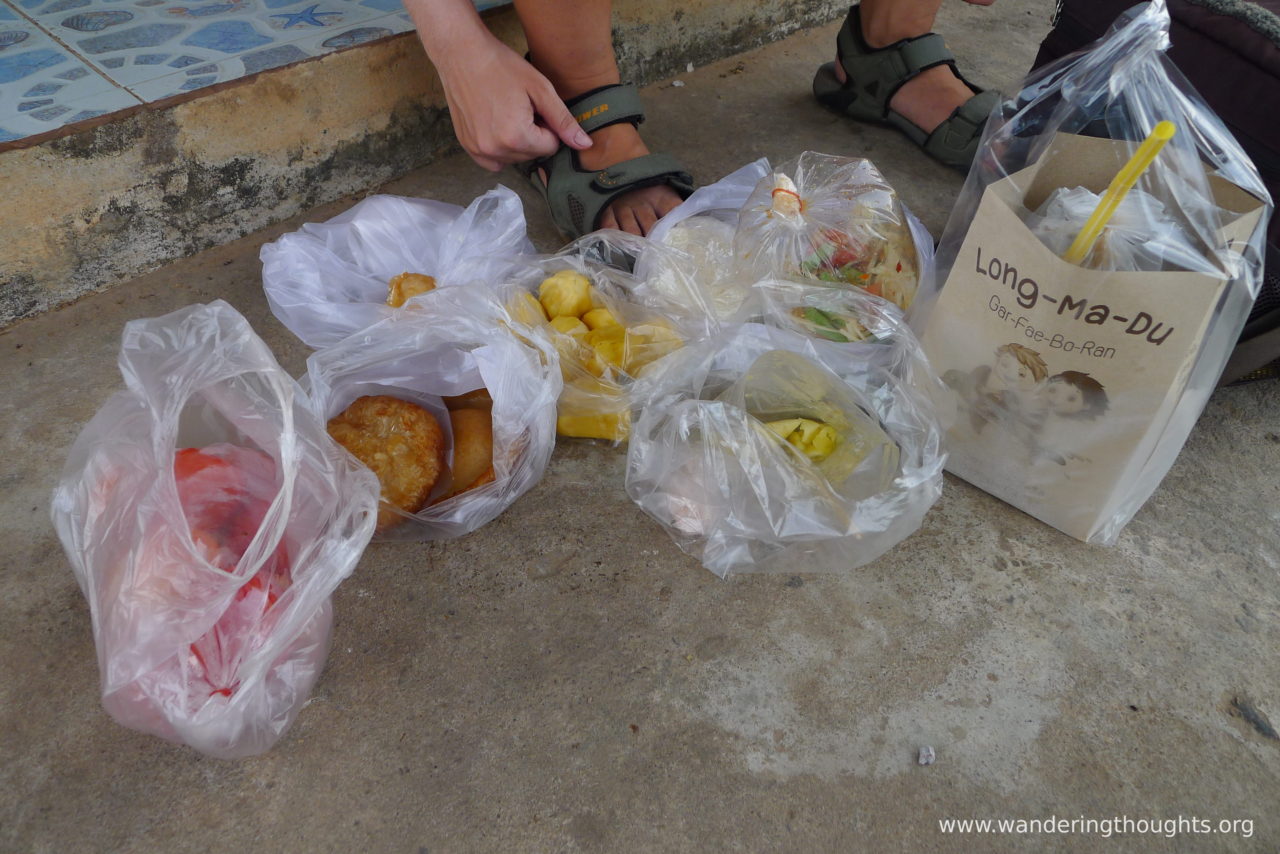 Writing this entry on a cold November day from Germany I can't really see the appeal of very sweet iced coffee any longer. But when cycle touring in that heat there's just nothing better than a pitcher of strong iced coffee. Mmhhhh…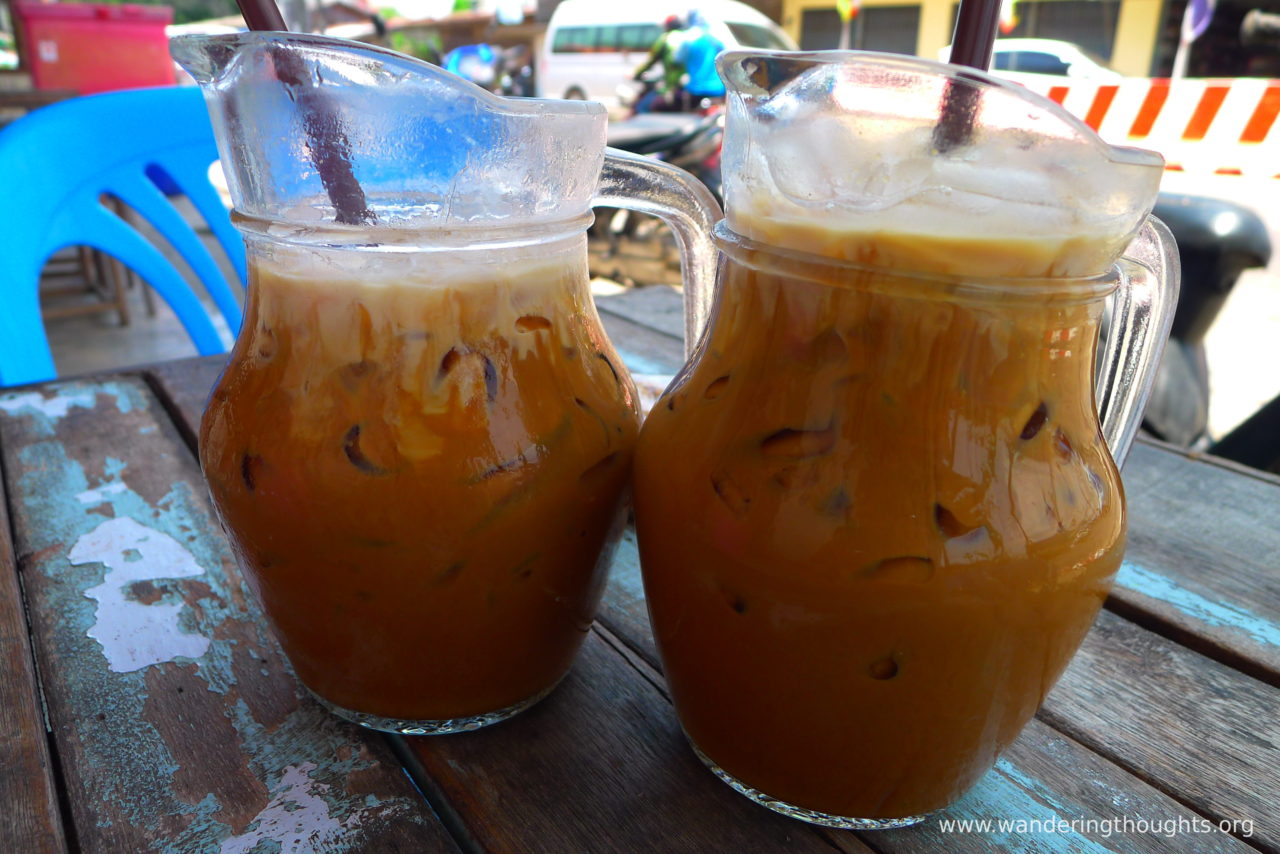 After a few more days of cycling on the beach…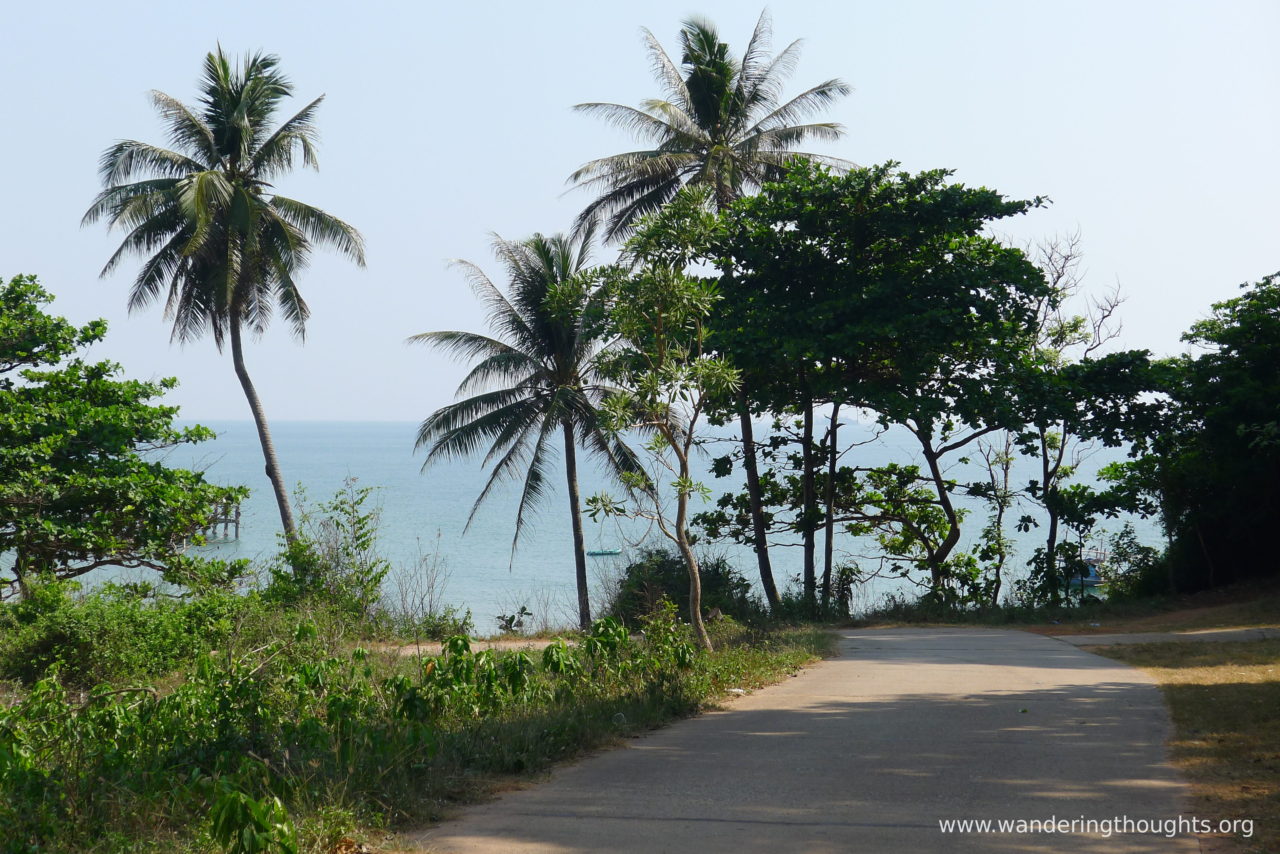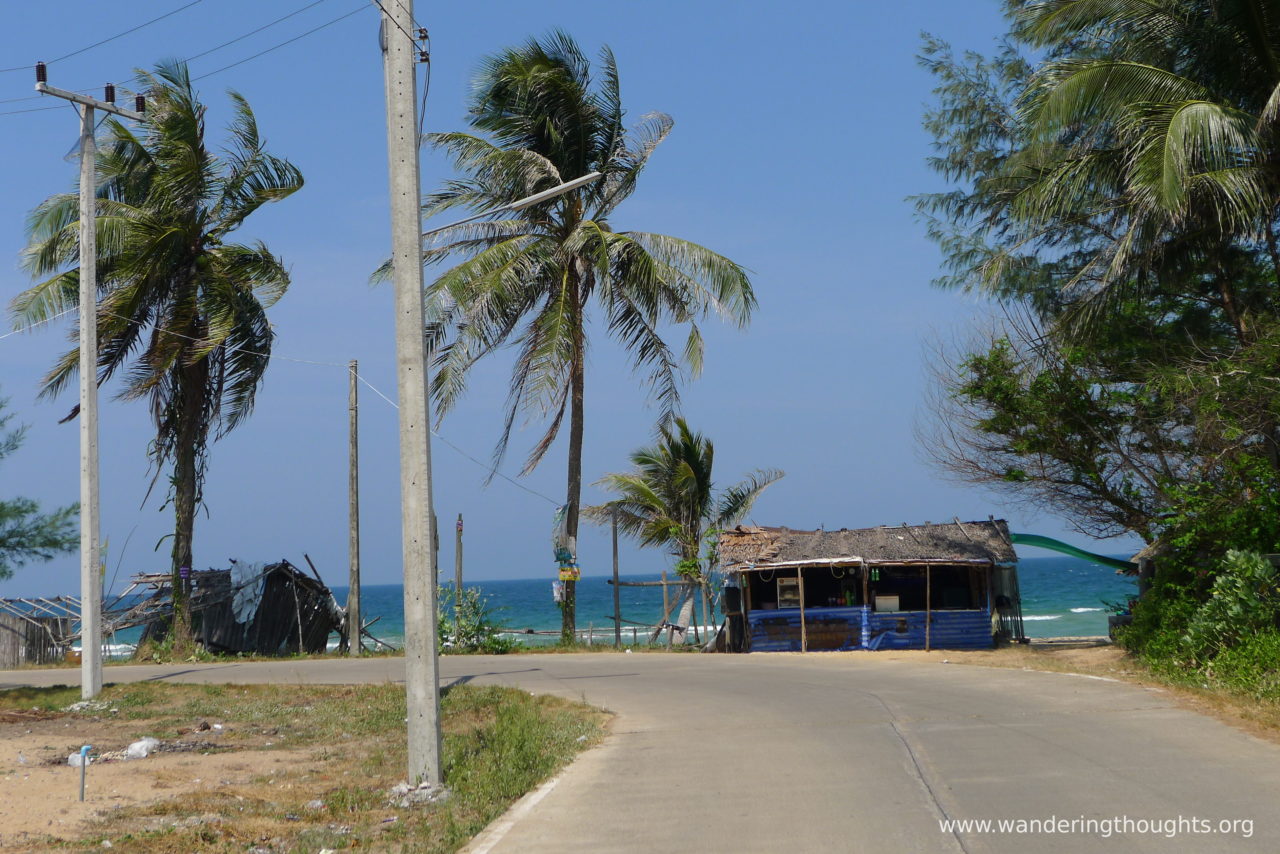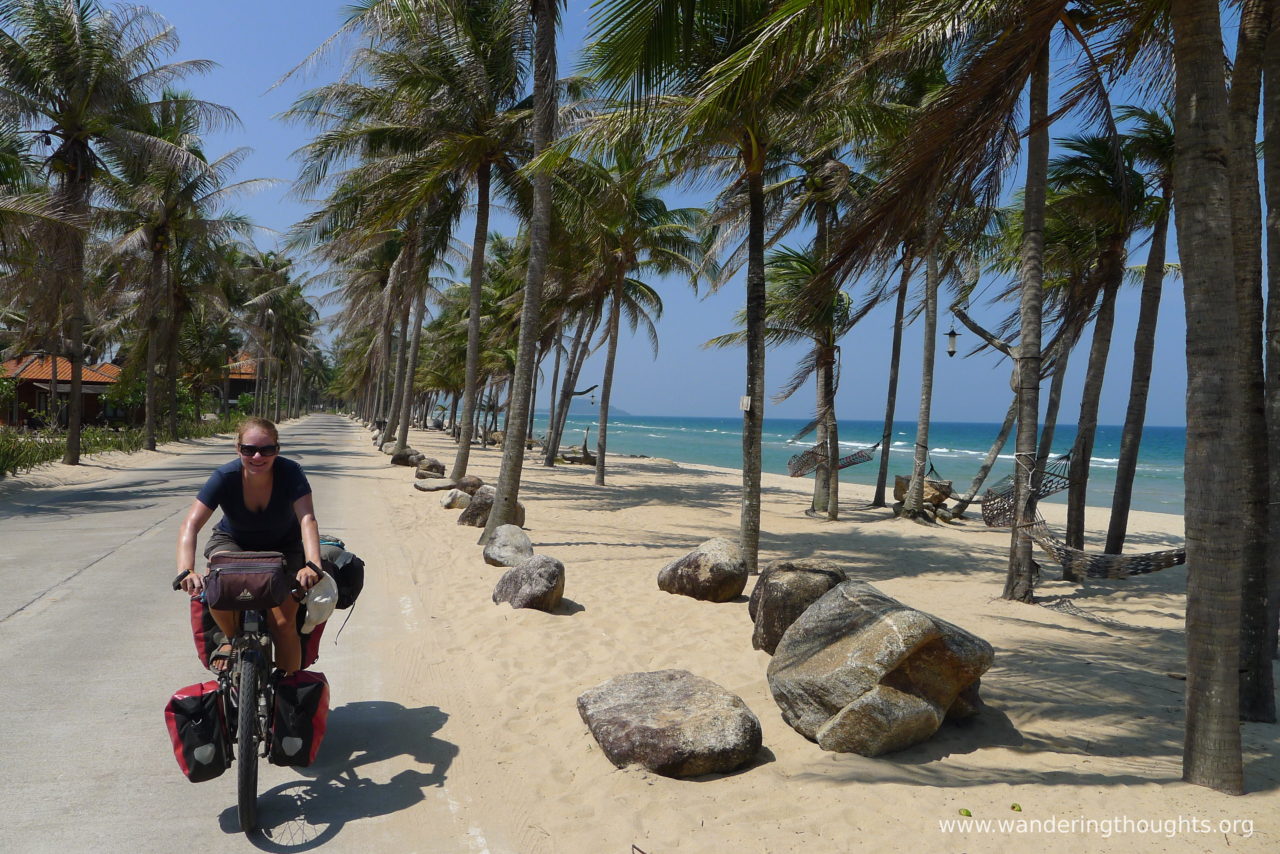 … and on some inland dirt roads…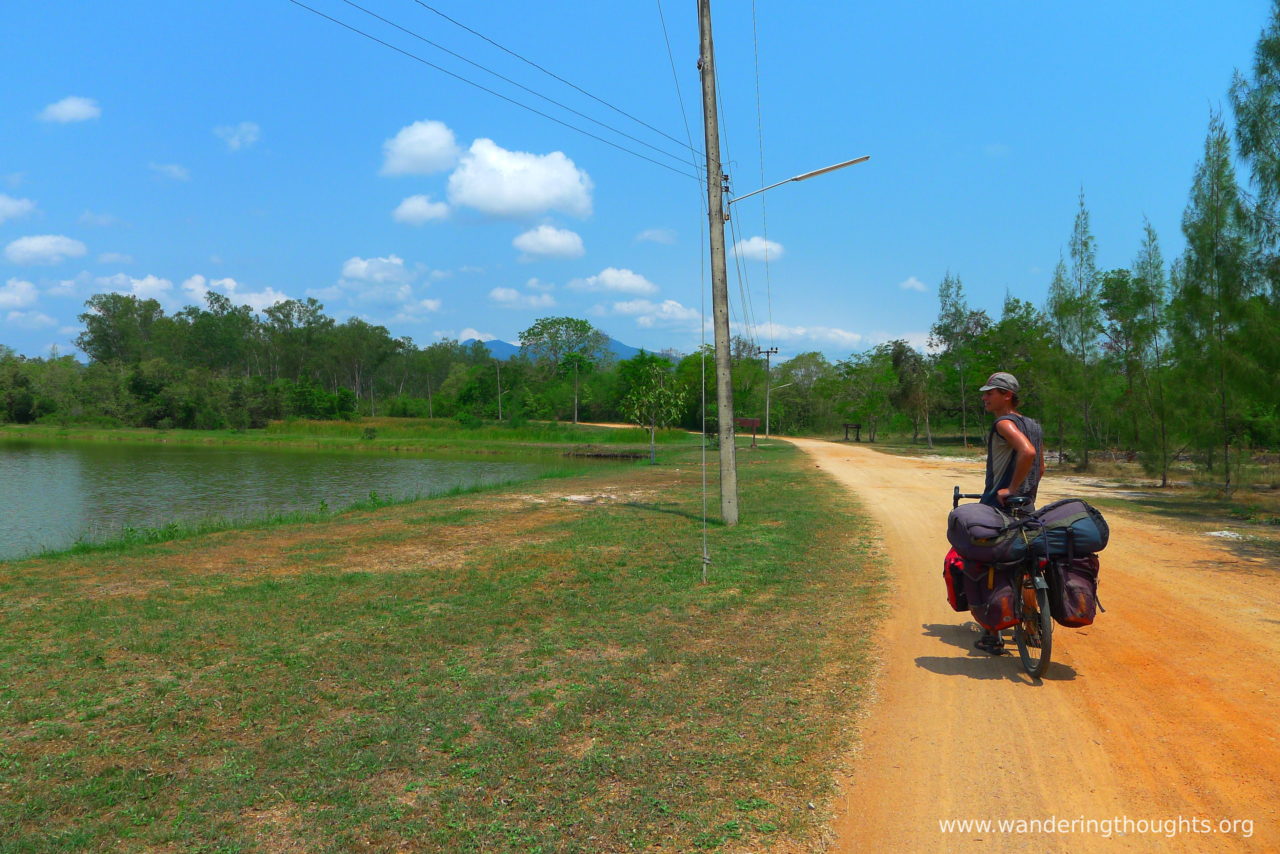 … we arrived in Prachuap Khiri Khan and took some days off. We slept in, wandered around, had coffees and frequented the local night market a lot. It seems that we take more and more breaks compared to the beginning of our cycle tour. It might just be the continuous heat or also the overall length of our tour and the need to let all the impressions sink in. Who knows. For now we love our time in Thailand!